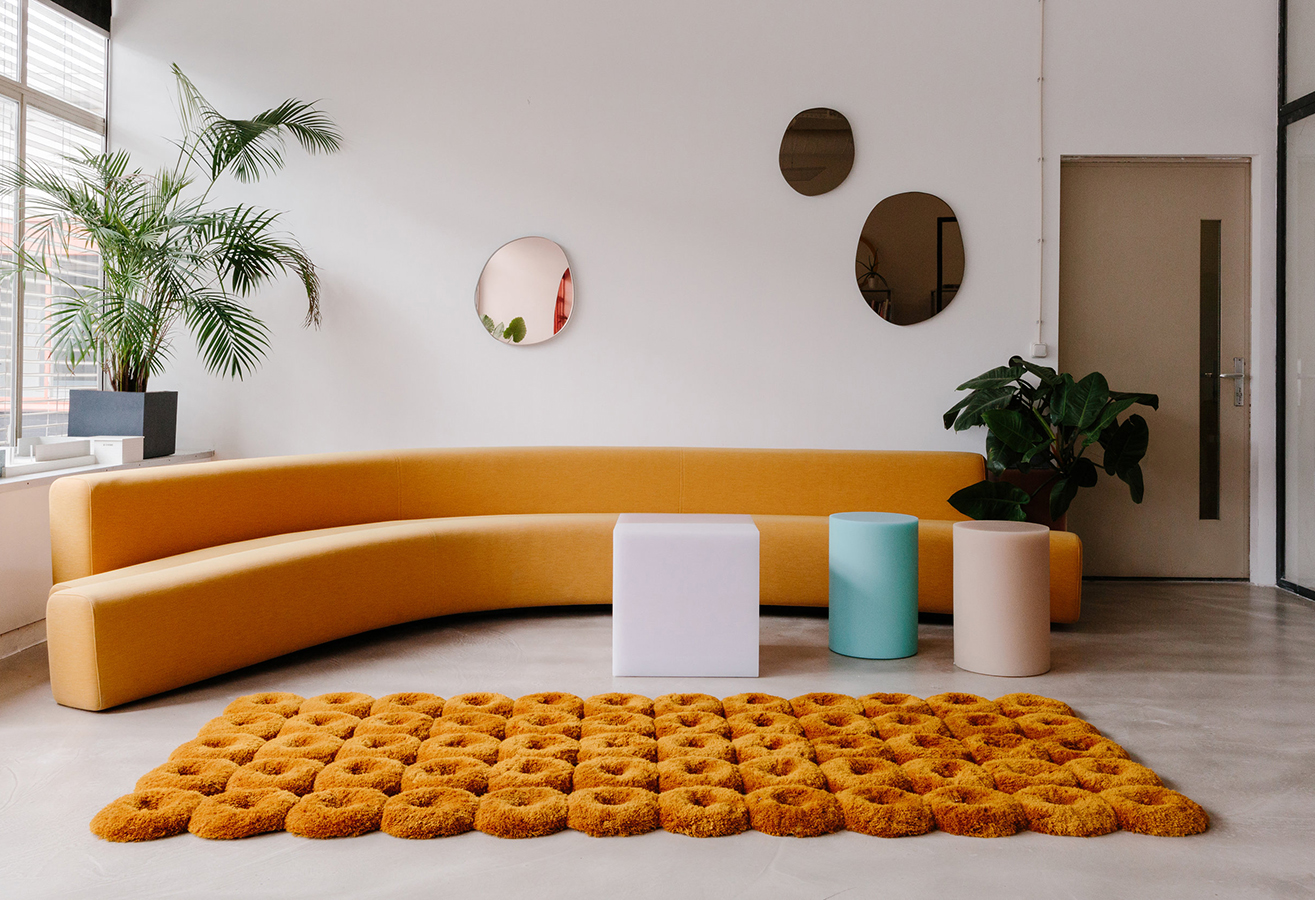 A weekly Saturday recap to share with you our favorite links, discoveries, and more from the past seven days. This week: a new entrant into the vintage velvet couch Hall of Fame, a designer killing it with kids' room decor, and an exhibition featuring a who's who of Canadian designers.
Links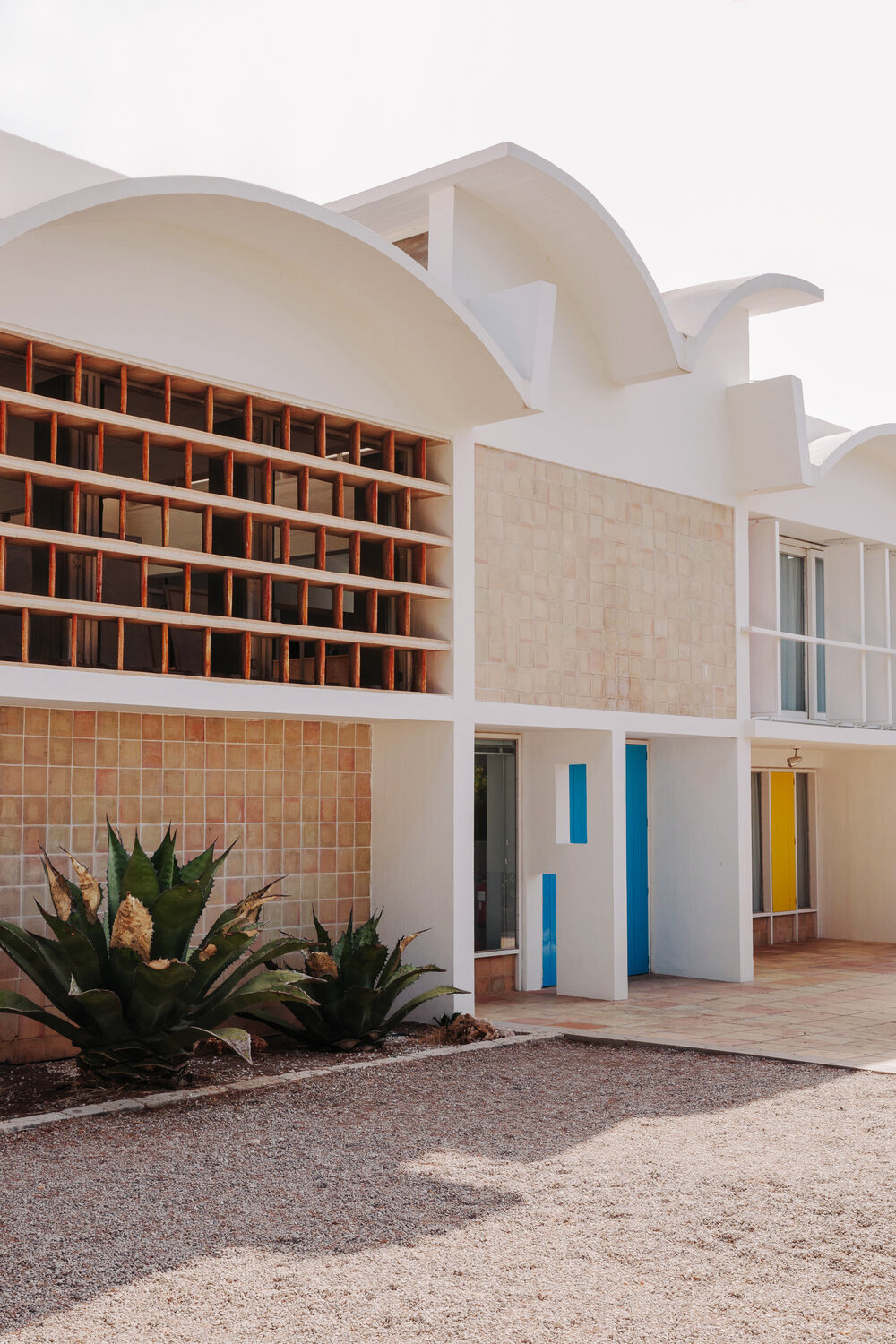 We published our first story by Florence-based photographer Marina Denisova this week, and while poking around her website, we found some other gems including the marigold sofa pic from Sabine Marcelis's apartment in Ignant (top of this post) and a visit to Joan Mirò's studio from Cereal Magazine (above).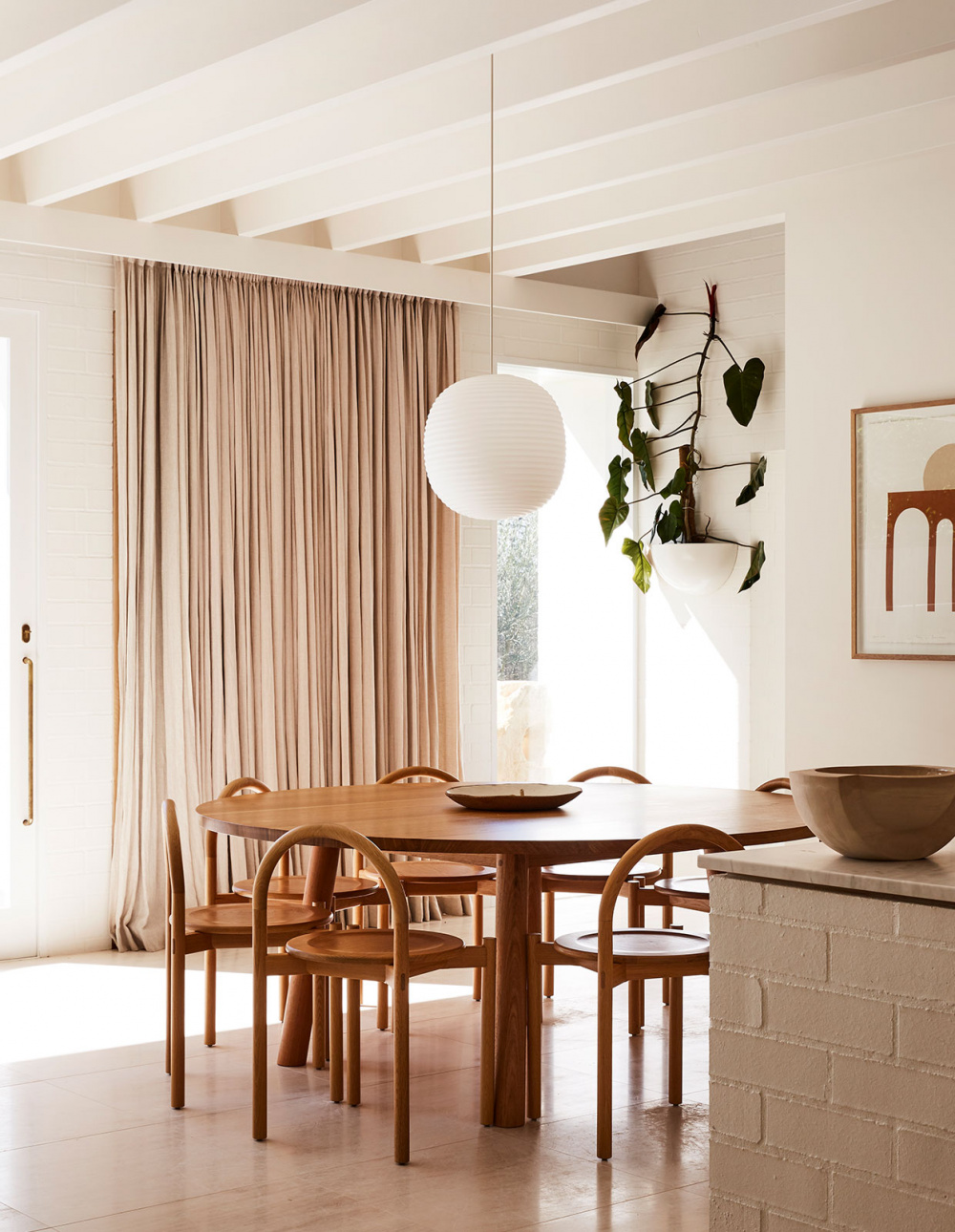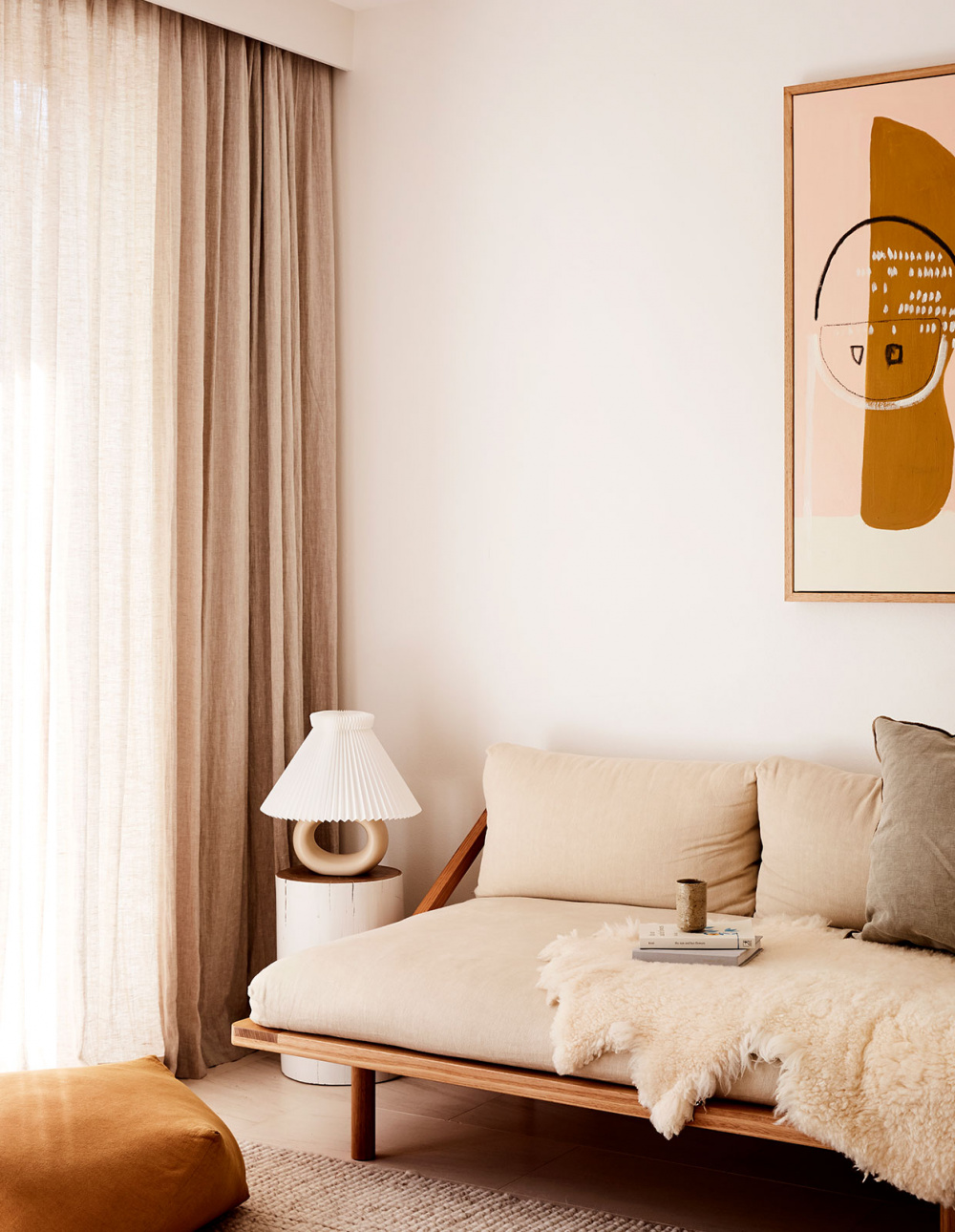 This thoroughly neutral home on The Design Files this week, from interior designer Alex Bennett, is the same one featured in this campaign by the Australian brand Pampa but it's honestly so good we could post it once a week and never tire of it. Photos © Caitlin Mills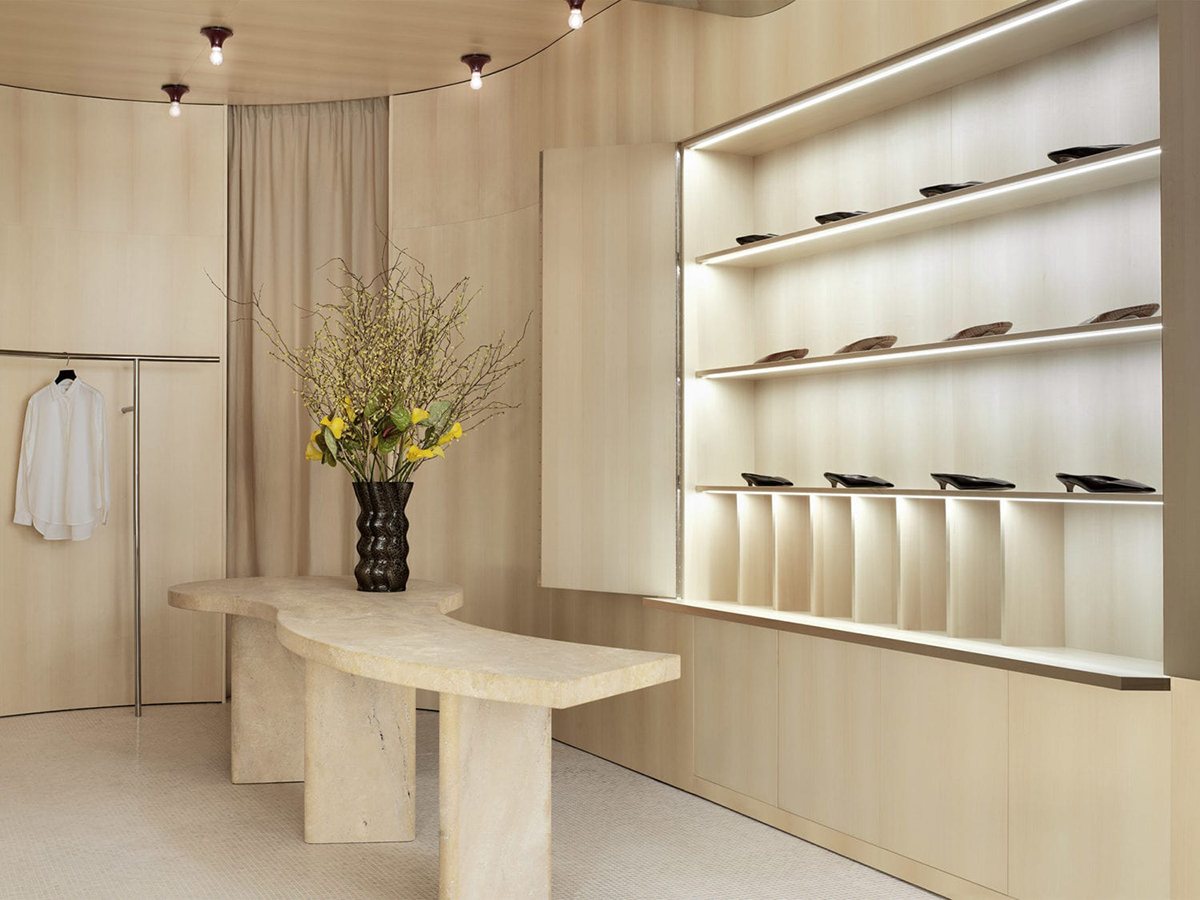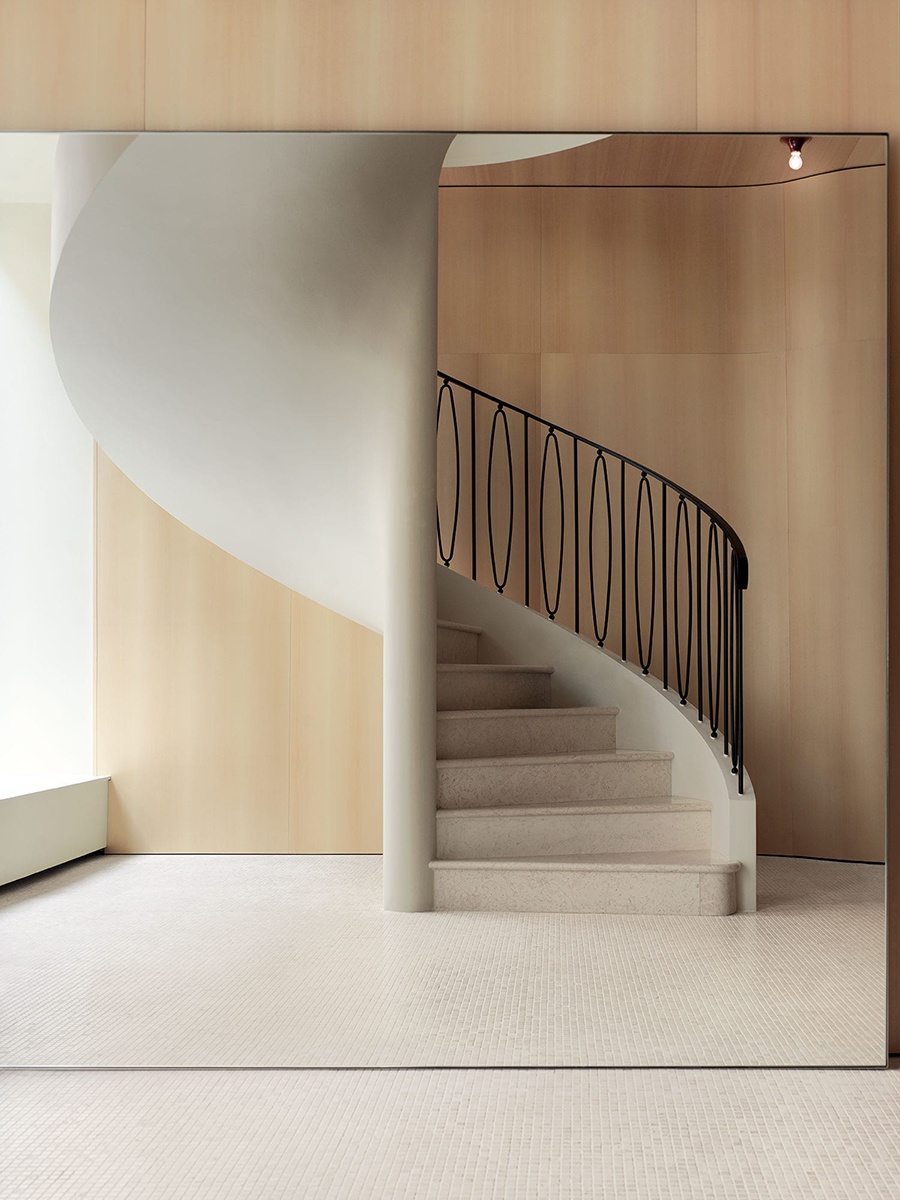 I was wearing a dress by the Swedish brand Totême when I stumbled upon its under-construction flagship in Stockholm last winter, so I was happy to see the finished result on Yellowtrace this week, with interior design by Halleröd. Love the bloopy marble table. Photos © Erik Undéhn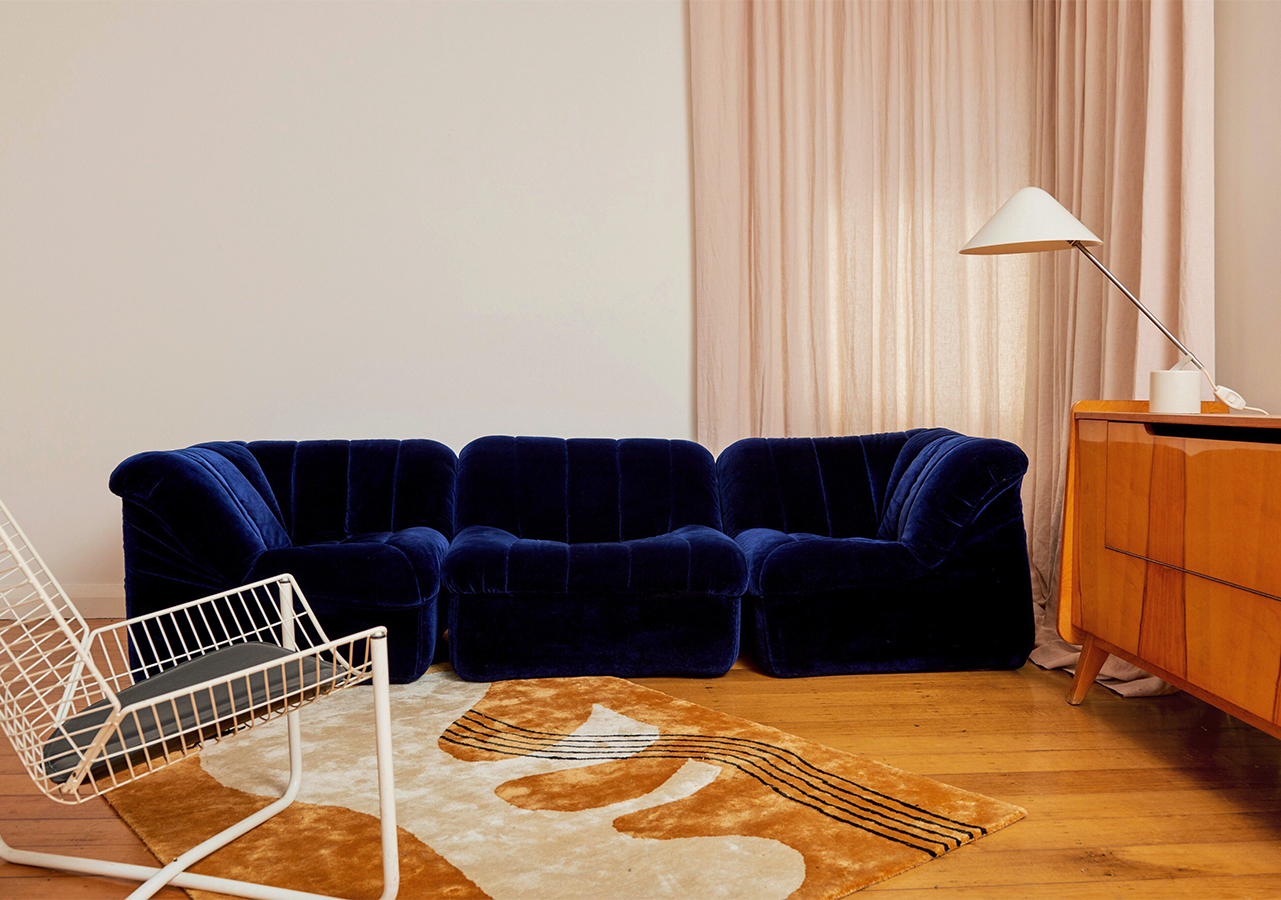 This week on Instagram, we asked which shopping round-ups you guys might be interested in, and someone mentioned velvet couches (ABOUT WHICH WE ARE NOTED EXPERTS). Most of the good ones are vintage, but even so, this was a new one to us — the '70s-era Featherston Numero VII by the Australian modernists Grant and Mary Featherston for Uniroyal. It was available for a hot second on No Replica, an Australian vintage purveyor that's fast becoming our favorite place to wishlist items we'll never own. Photo © Jess Brohier
Discoveries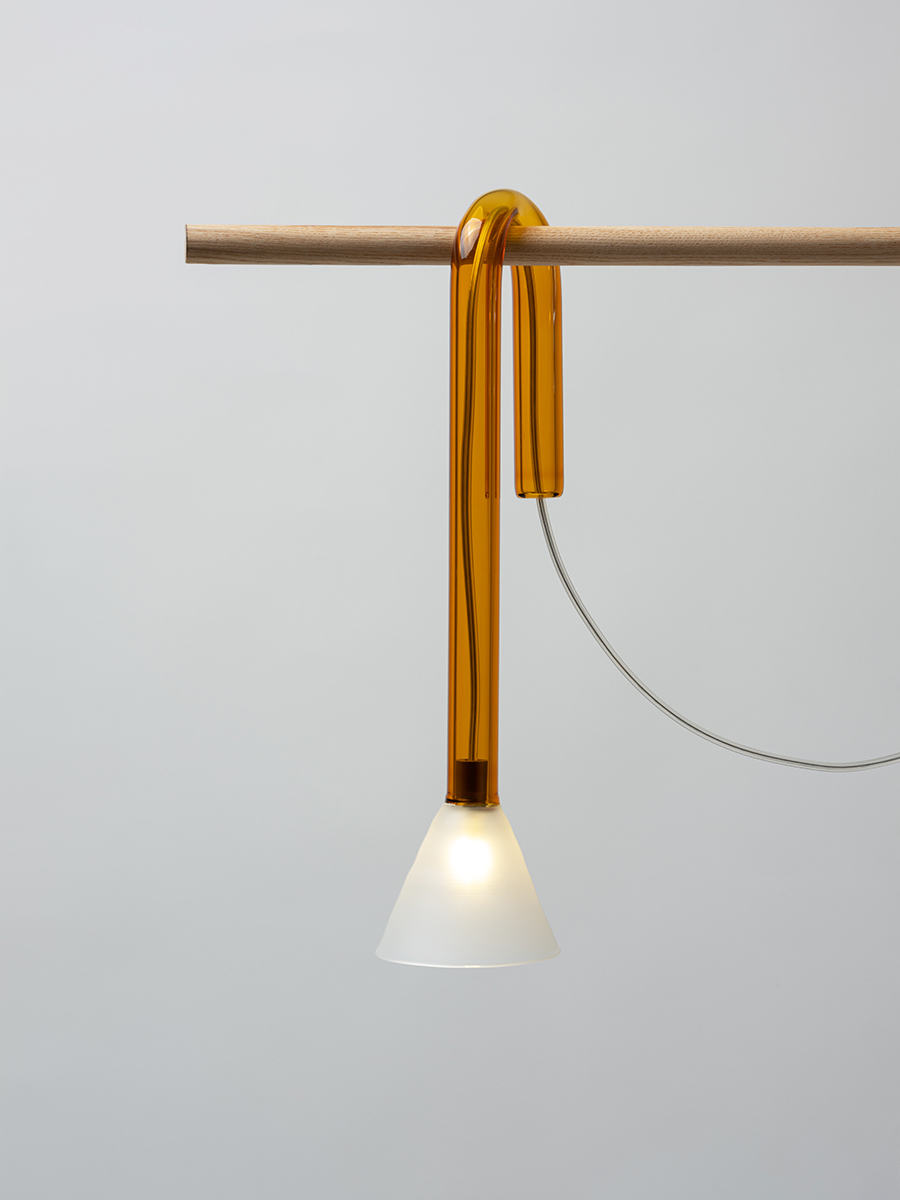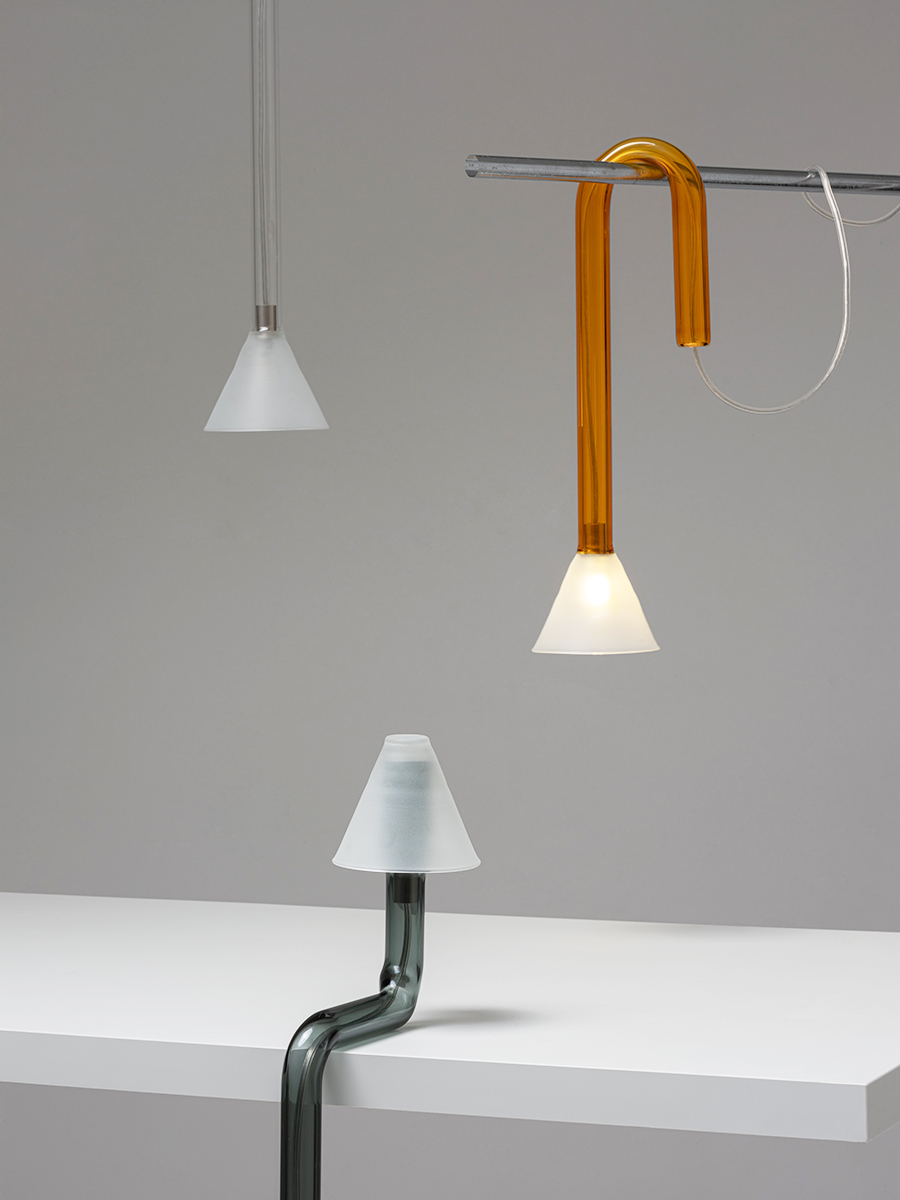 We're not actually sure how you would hang the hooked orange Tubular pendant by South Korean design collective Craft Combine, but we're still pretty sold on this new lighting collection in borosilicate glass. Photo © Park Yoon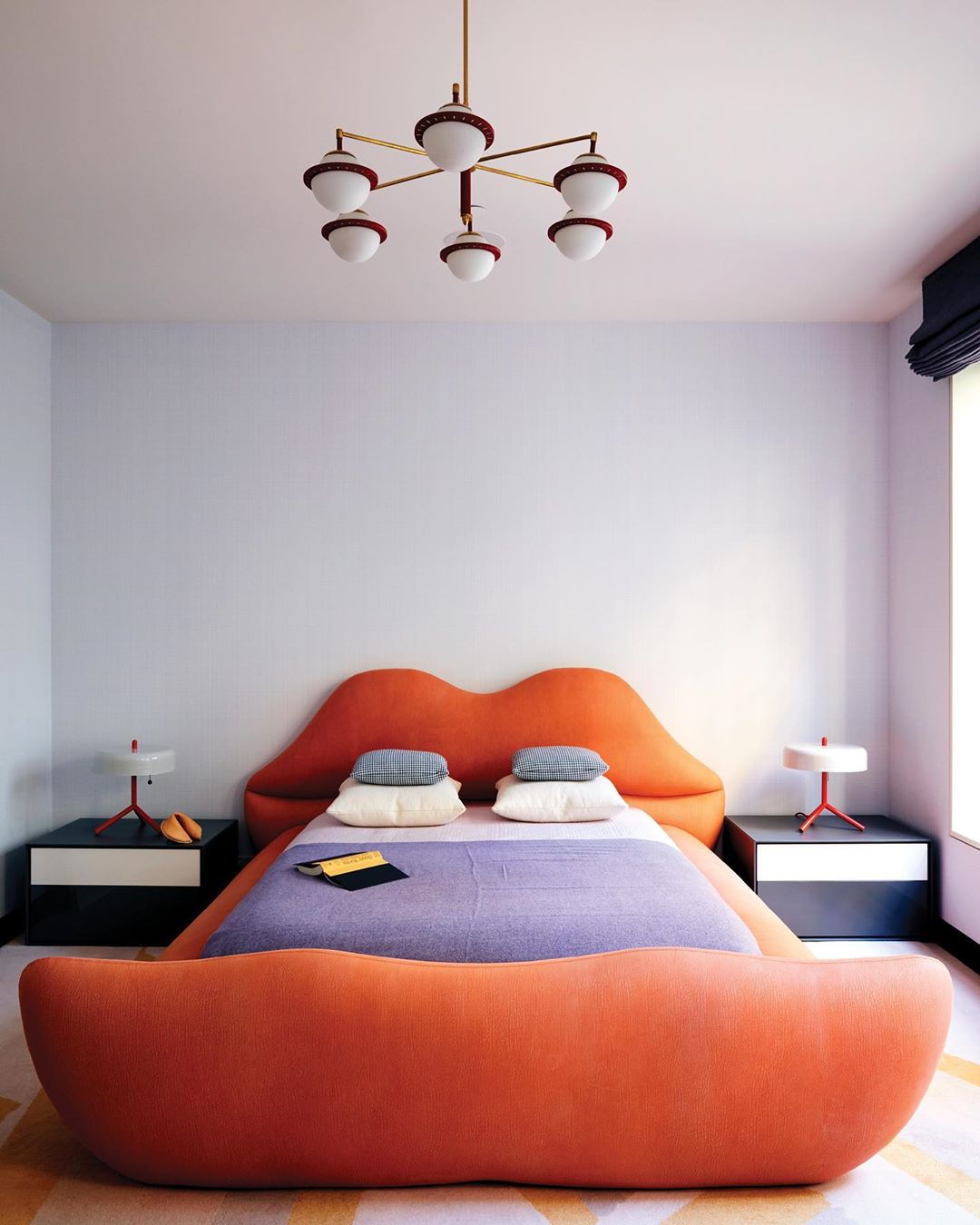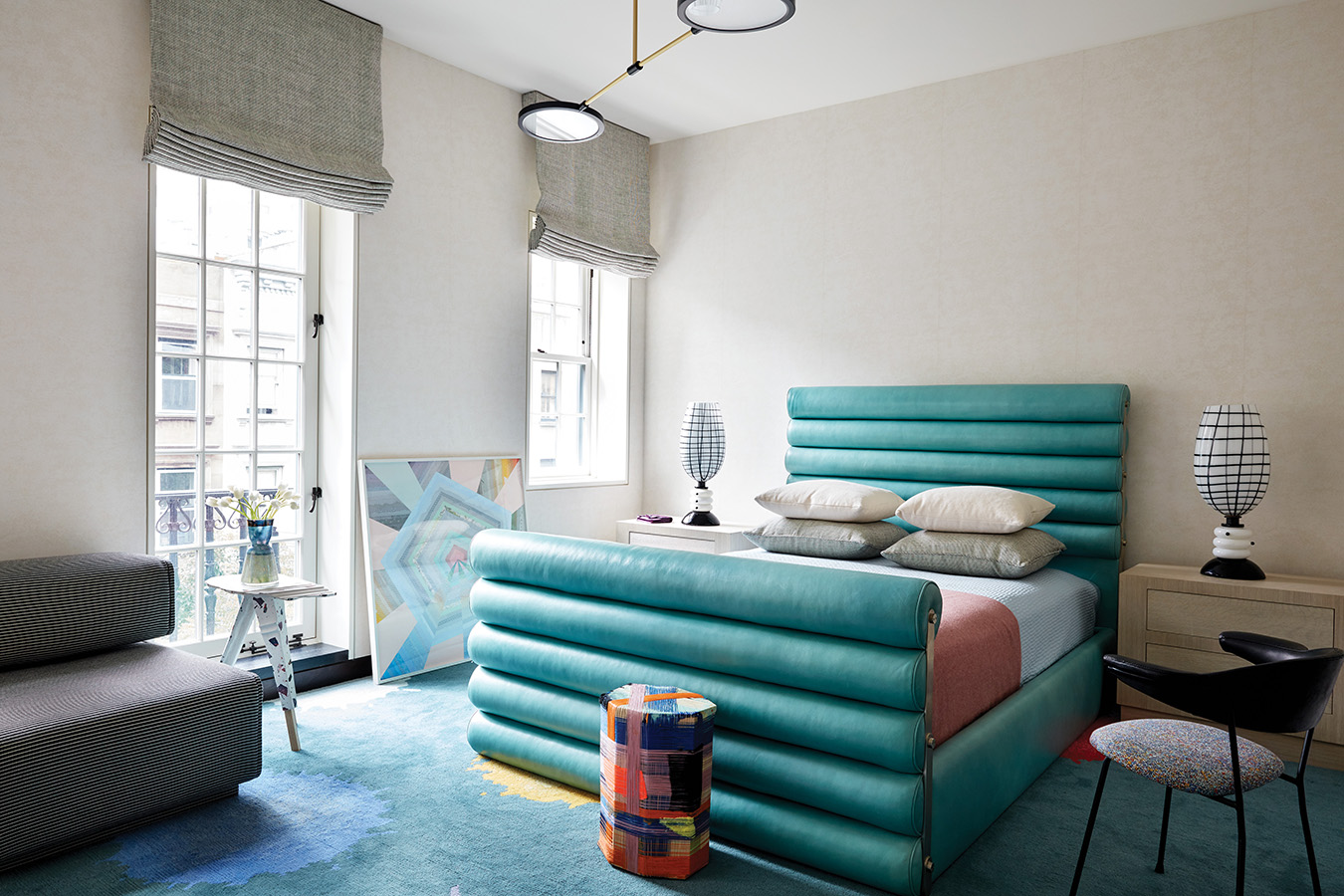 When T Magazine published an epic kids' room by Kelly Wearstler (top) earlier this week — featuring a custom Dalí-inspired lips bed, lilac sheets, giant fortune cookie, and lamps by SU fave Jonah Takagi — it piqued our interest in Wearstler's new book. We're still waiting for a copy — at which point we may do an even bigger photo dump — but we had to call out her knack for kids' spaces. The above is a girl's room with a custom-designed turquoise leather bed, Anton Alvarez stool, and Jamie Gray light for Matter Made. Heart-eye emojis for days.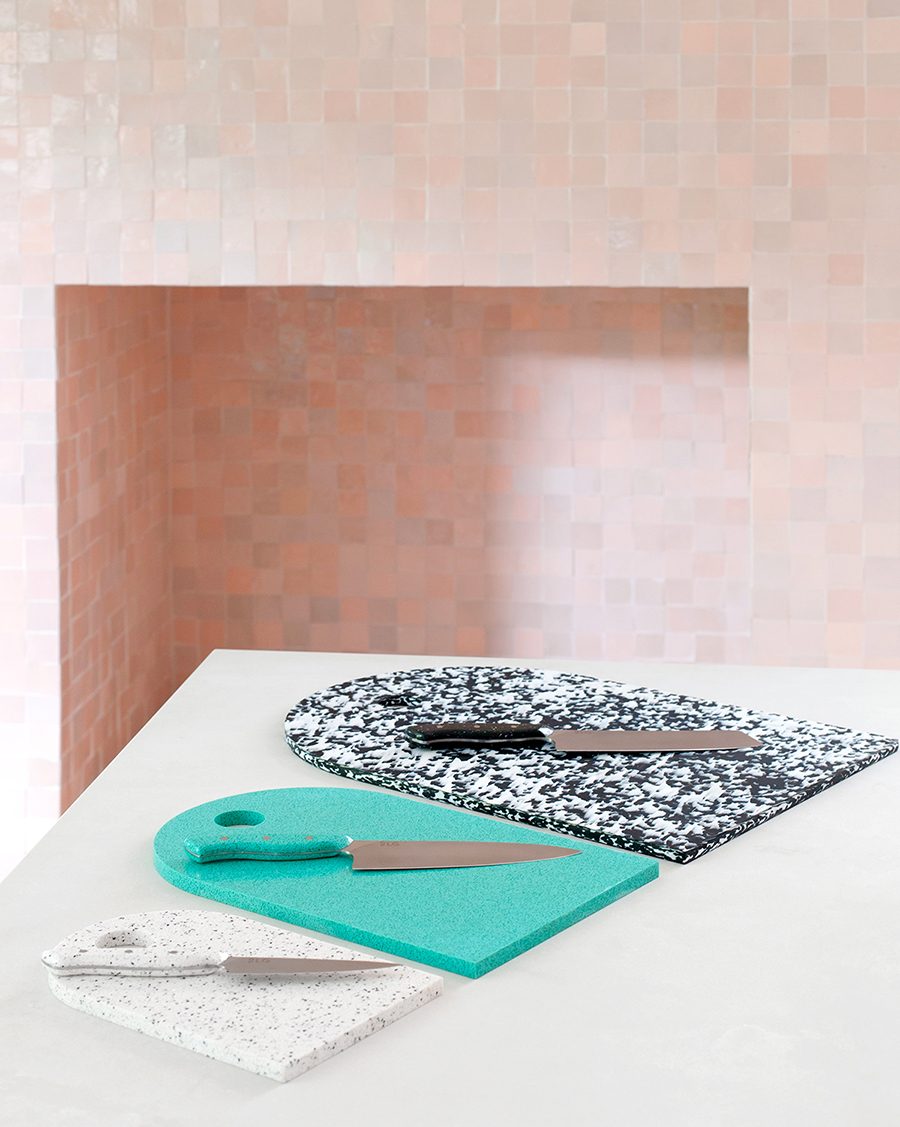 The color masterminds behind 2LG Studio in London recently collaborated with English knife-makers Savernake on a series of ultra-colorful knives and cutting boards made from a combination of Durat — a post-industrial waste composite — Smile Plastics, and Richlite, a paper-based fiber composite.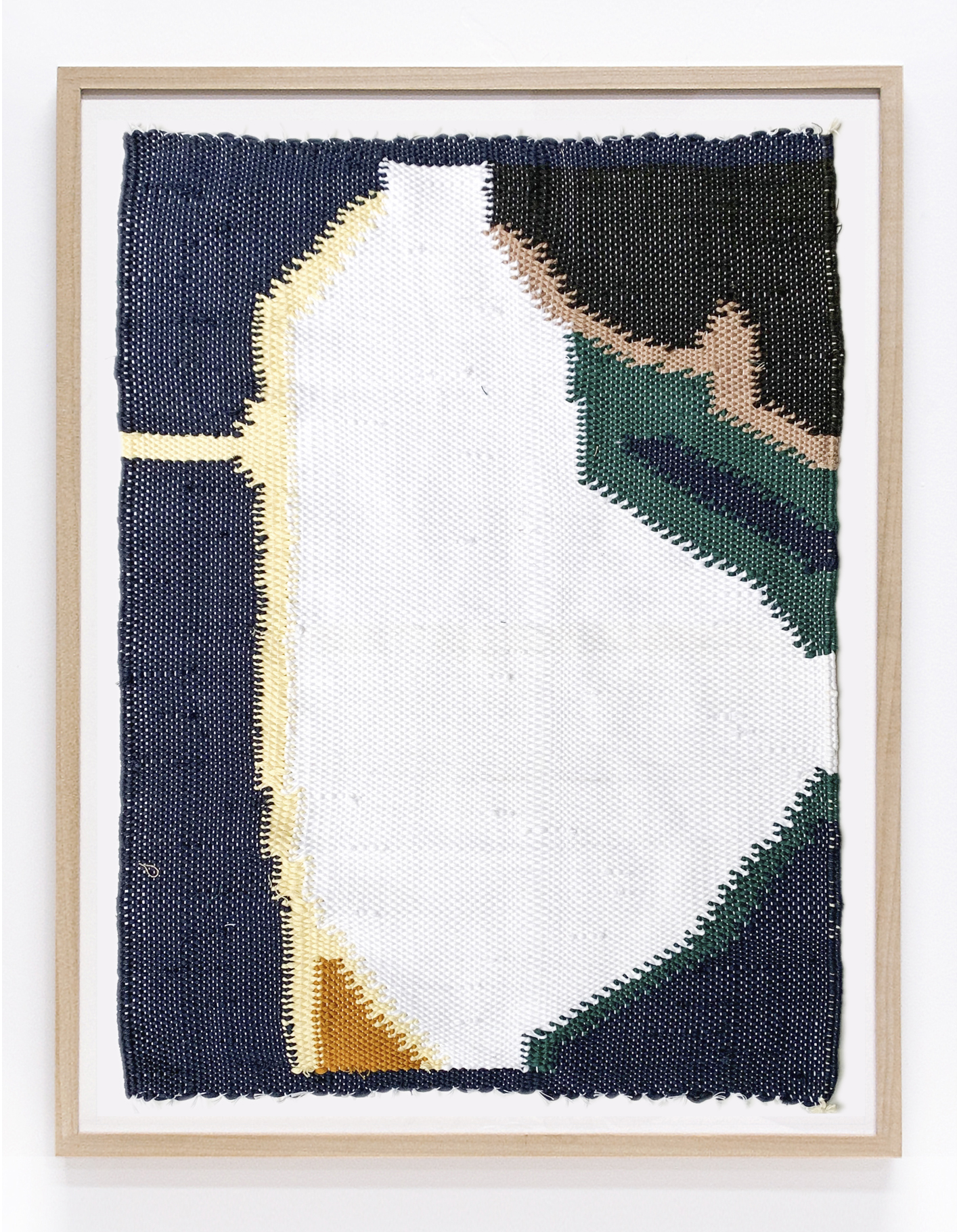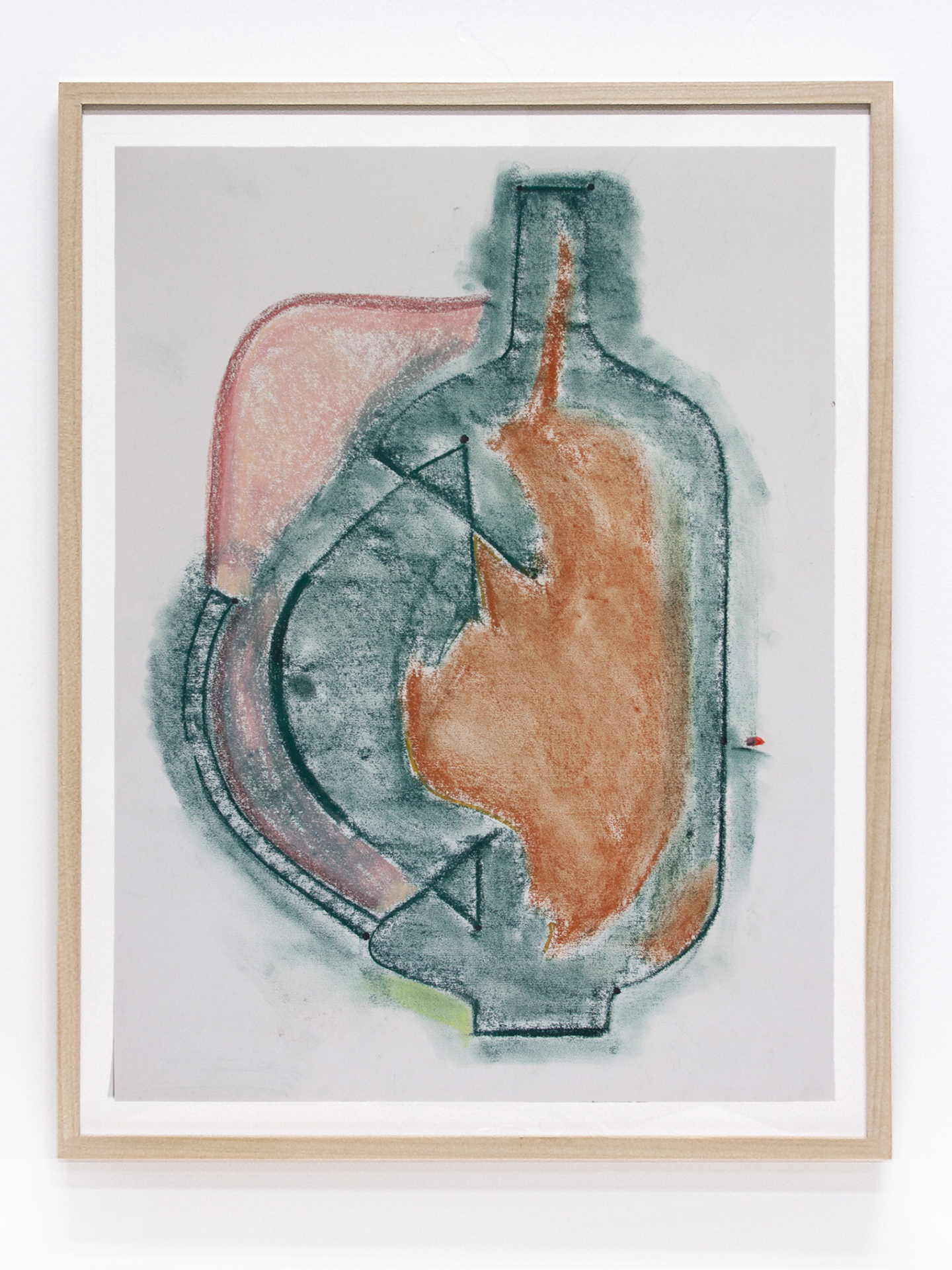 Shout-out to our friend, Curbed EIC Kelsey Keith, who did an Instagram series on pregnancy in art history this week — here's a new entry from artist and designer Alyson Fox called Vessels with Child. For Print Club Ltd., Fox created a series of pastel rubbings, hand-blown glass vessels and weavings, all of which abstract the motif of a pregnant belly to an almost unrecognizable but still poignant extent.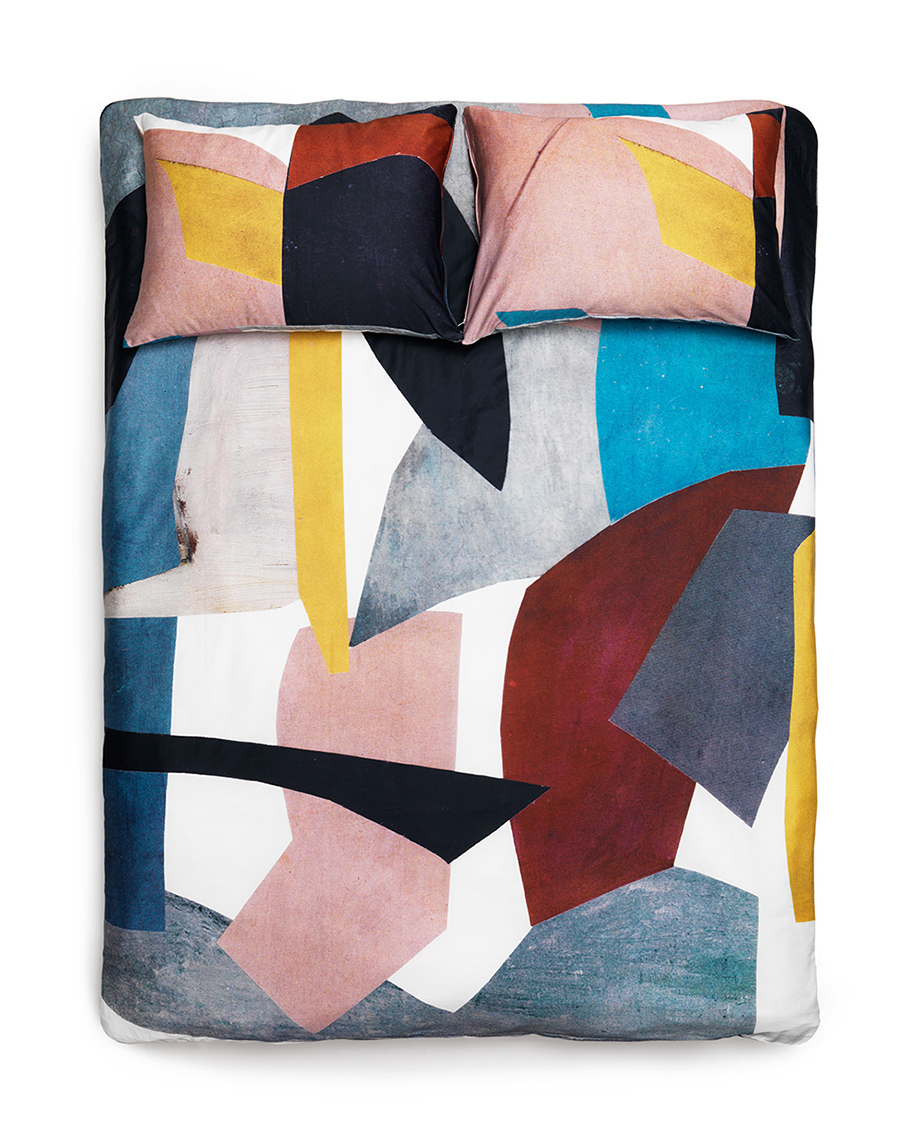 The Swiss textile company Zig Zag Zurich recently branched out into bedding, and this Picasso-inspired painterly set by artist Brian de Graft is definitely our favorite of the lot.
Exhibitions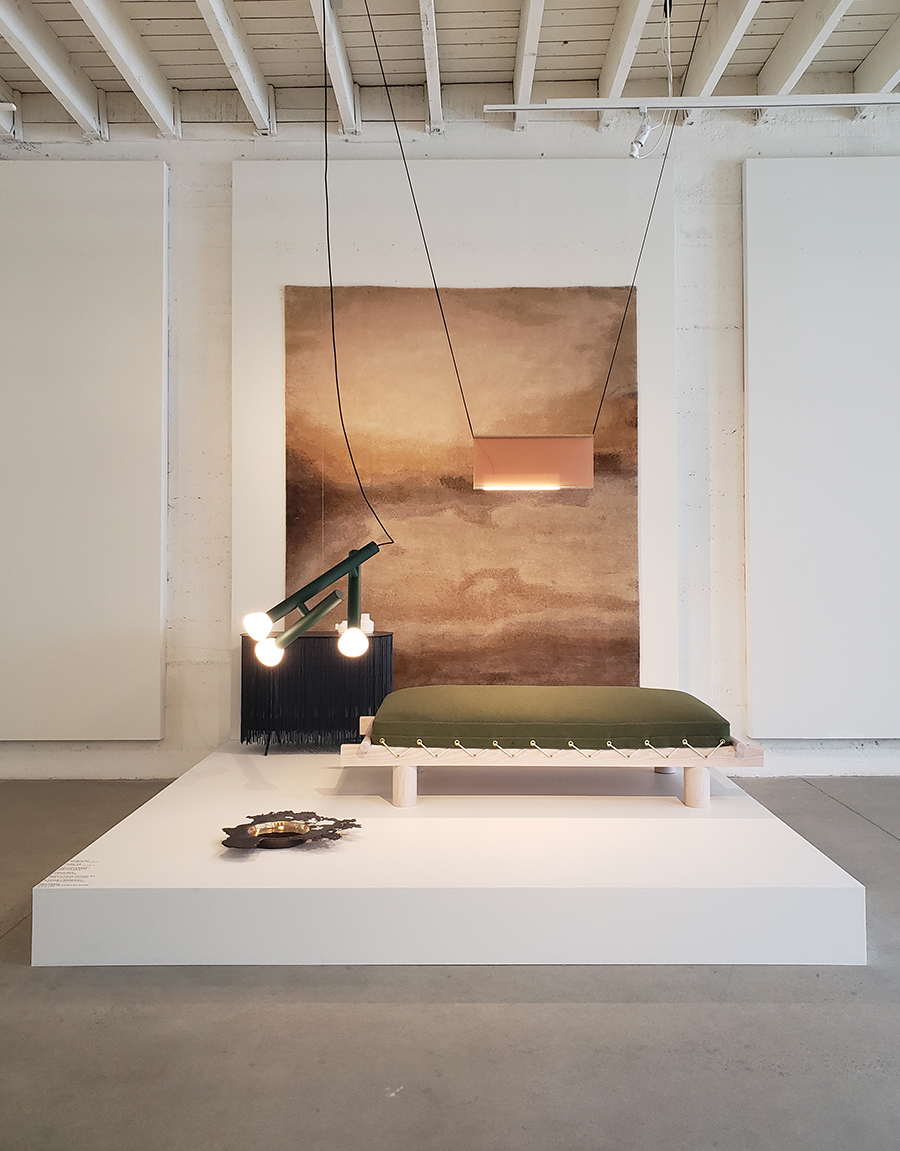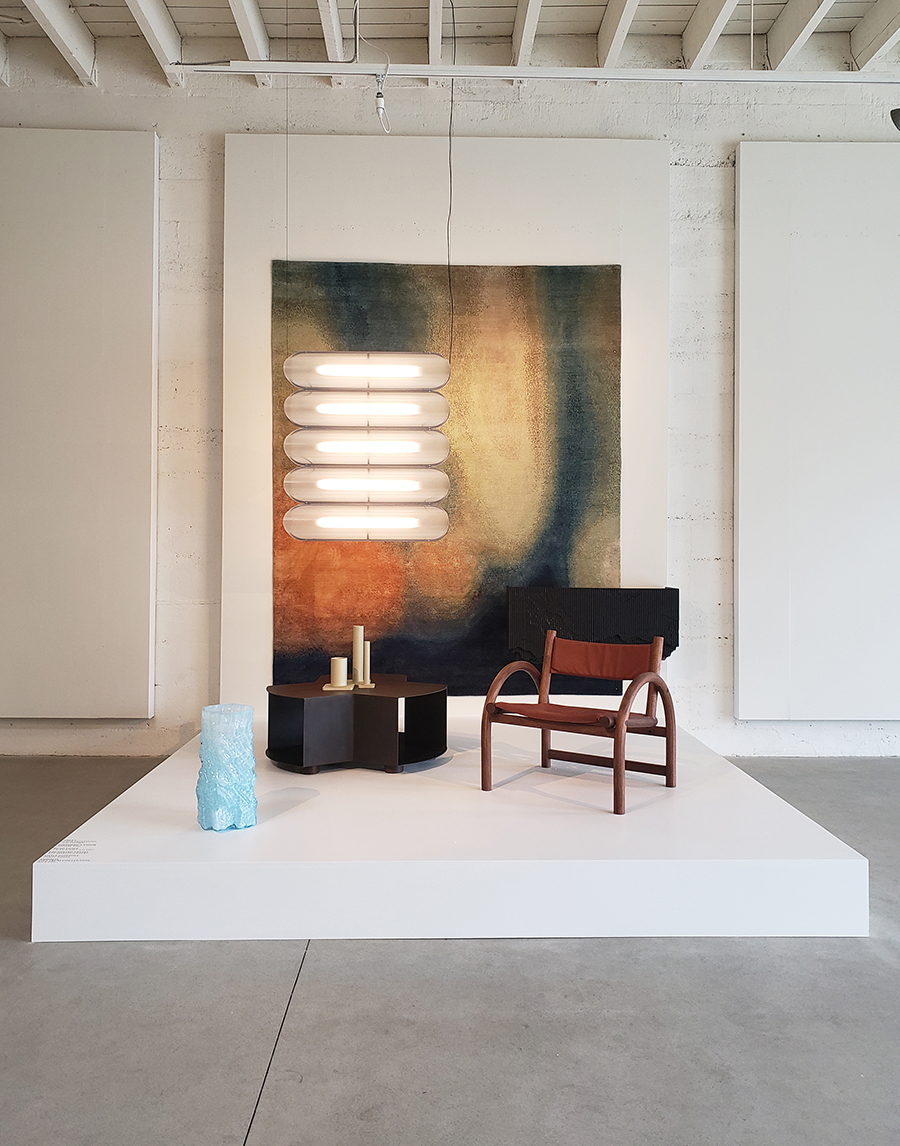 In coordination with IDS, Vancouver-based designer Riley McFerrin of Hinterland curated Vignettes, an exhibition featuring groupings of work by a who's who of Canadian designers including Bocci, ANDlight, Ben Barber, Simon Johns, Lambert & Fils, Calen Knauf, and more.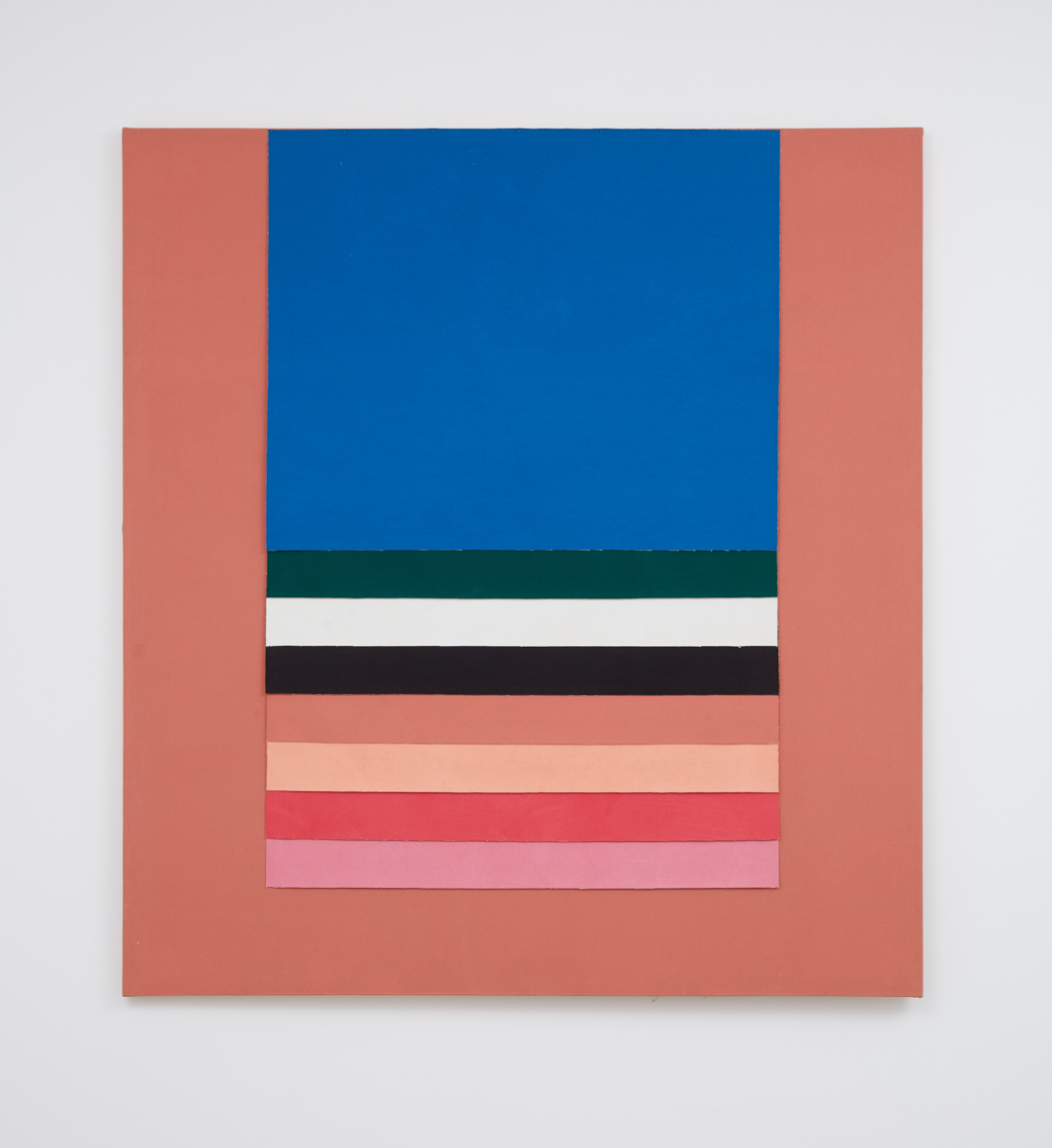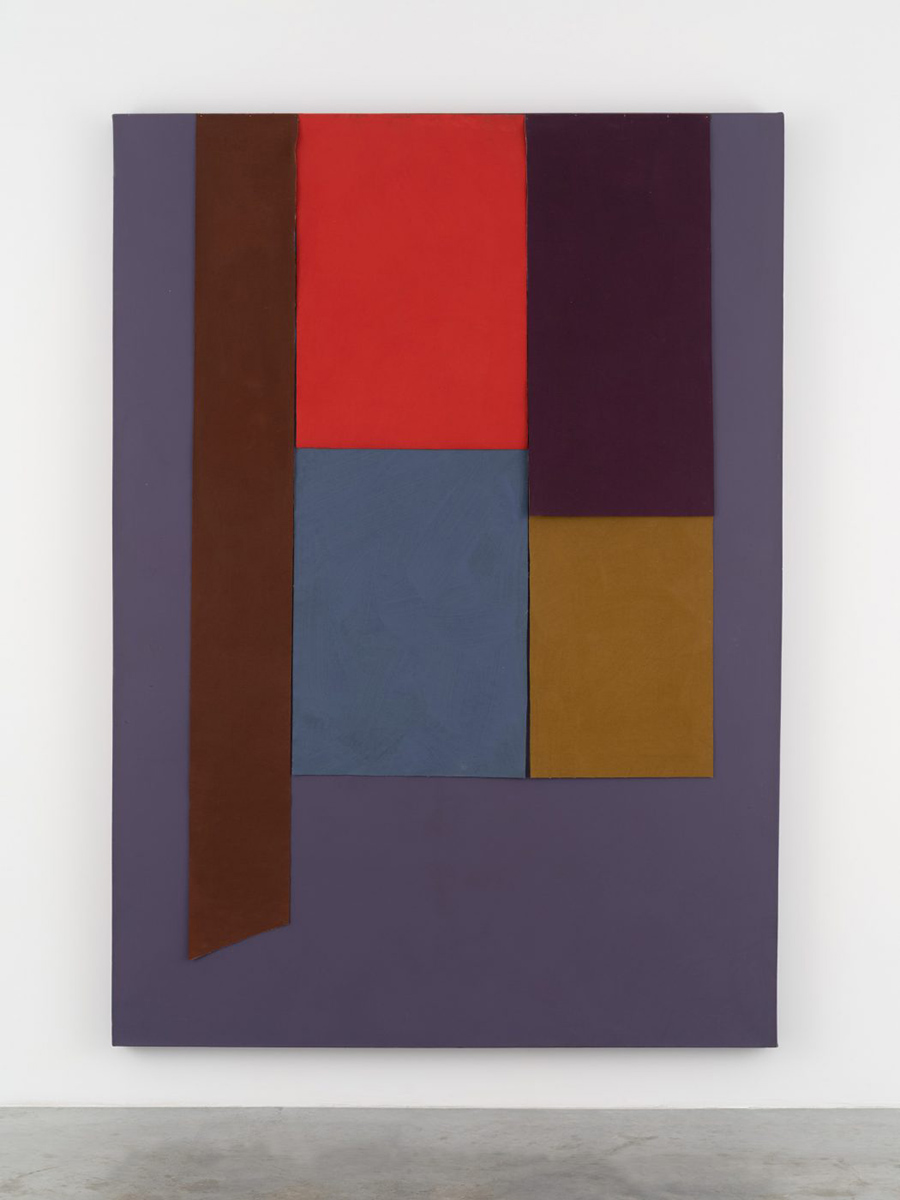 On view until November 12 at Bortolami Gallery is a solo exhibition by Mary Obering, called "Window Series, 1973," comprised of several small collages as well as five large-scale paintings on view for the first time since 1973, "when they were selected by her longtime friend and champion, artist Carl Andre, to be shown at the newly-formed Artists Space. The works in Window Series are composed of large stretched canvases overlaid with squares and rectangles of loose painted canvas tacked to the top stretcher bar, weighed down by gravity alone. The overlapping pieces of material create an illusion of receding space, suggestive of open window shutters."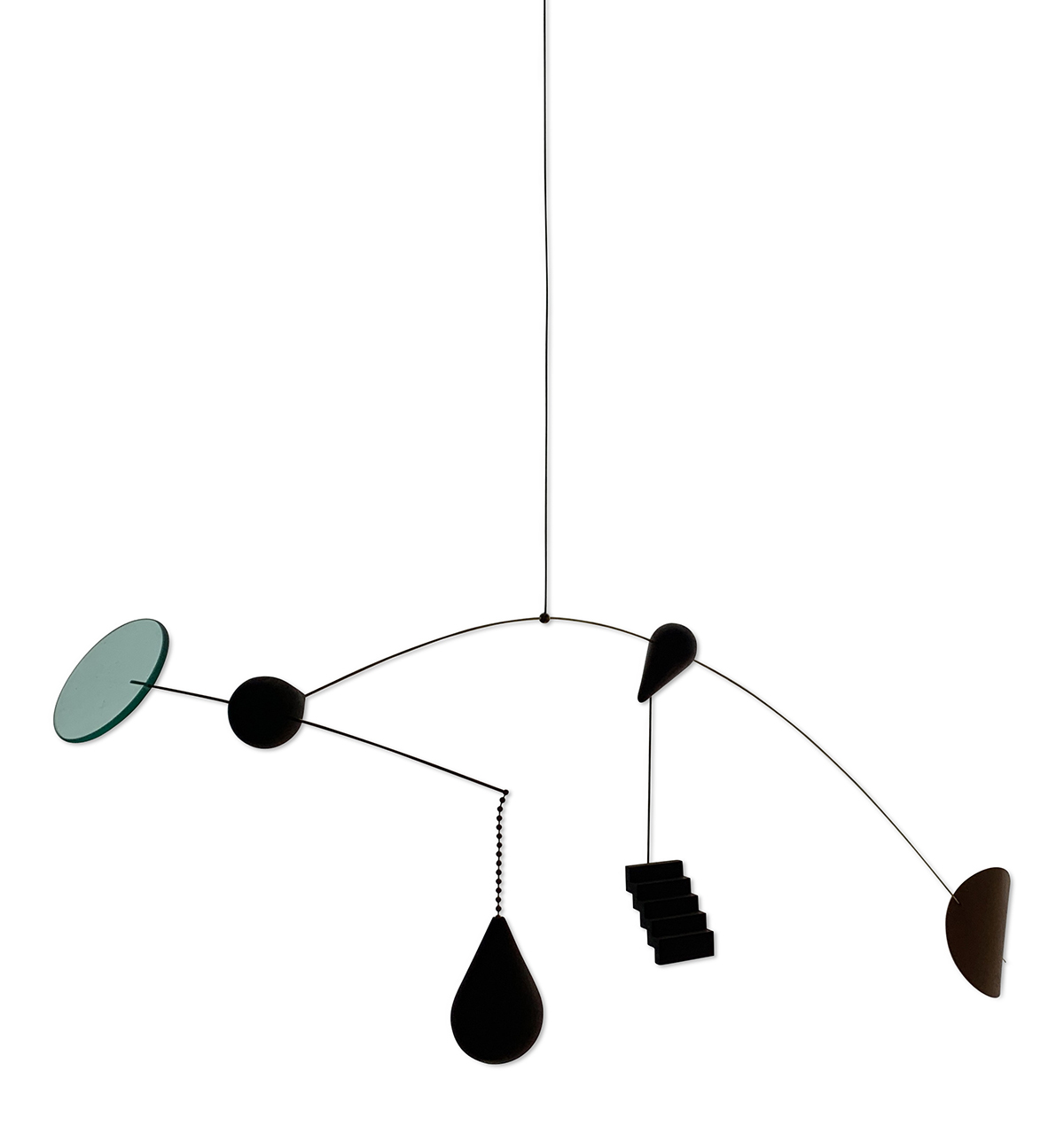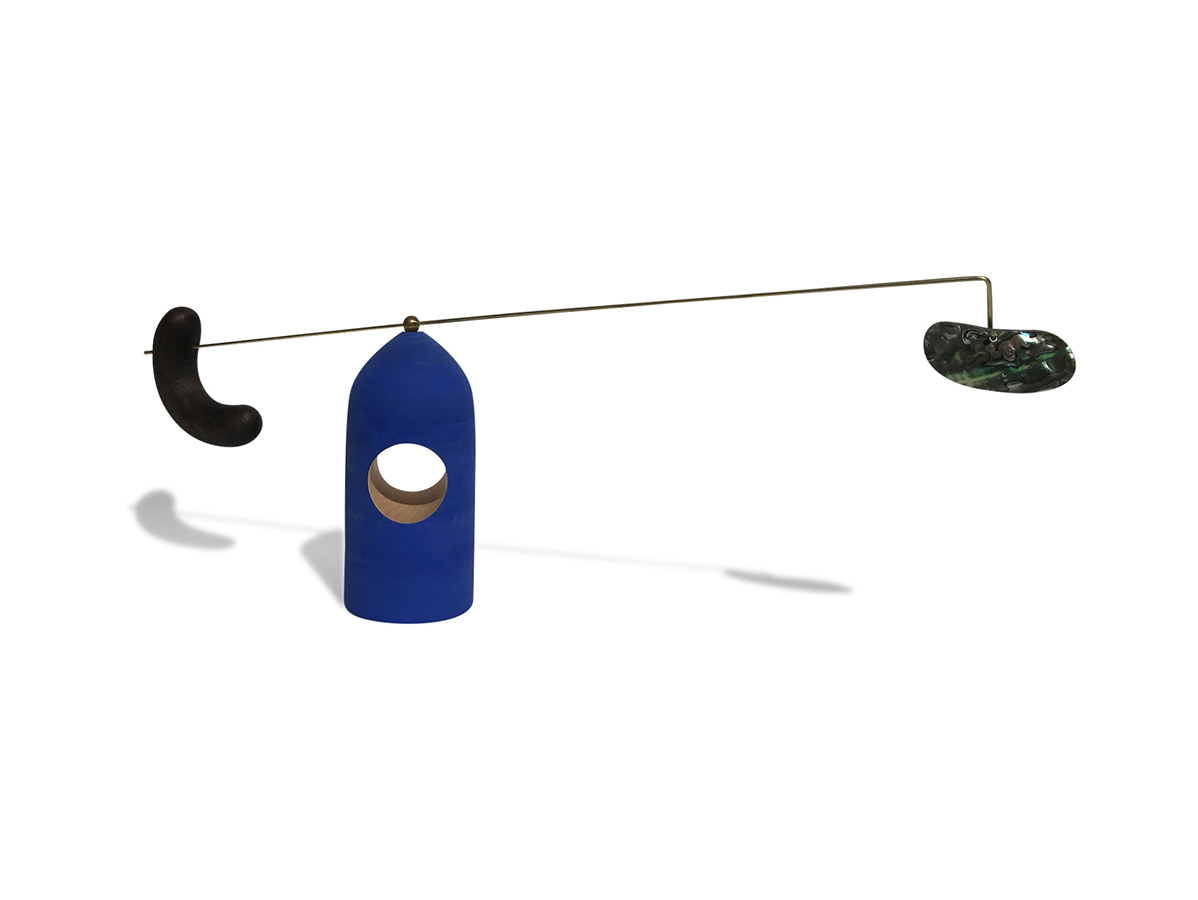 Fredericks & Mae continues its streak of truly inspired exhibitions with this joint celebration of work by Pat Kim and Kim Mullis of Wildbod. Both designers made some of the cutest clocks we've ever seen, and we also fell hard for this new series of mobiles by Pat Kim.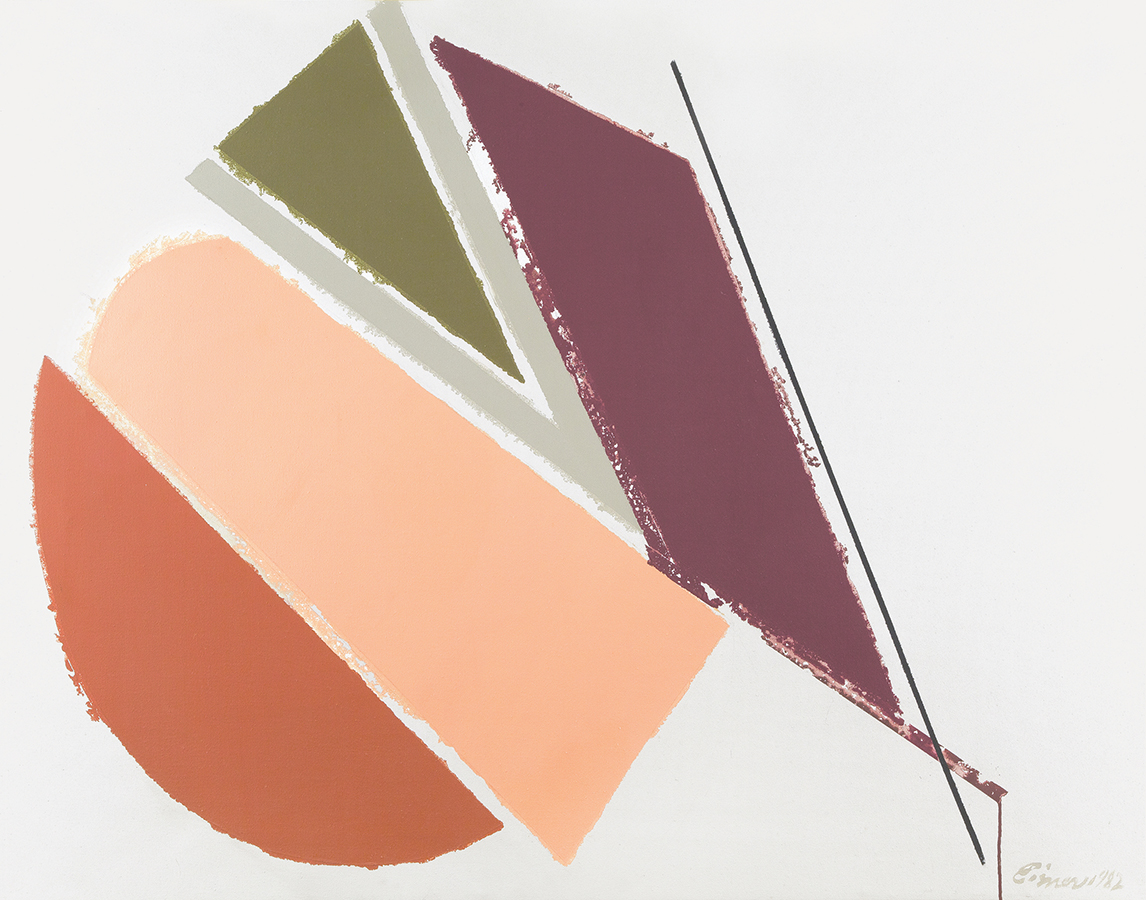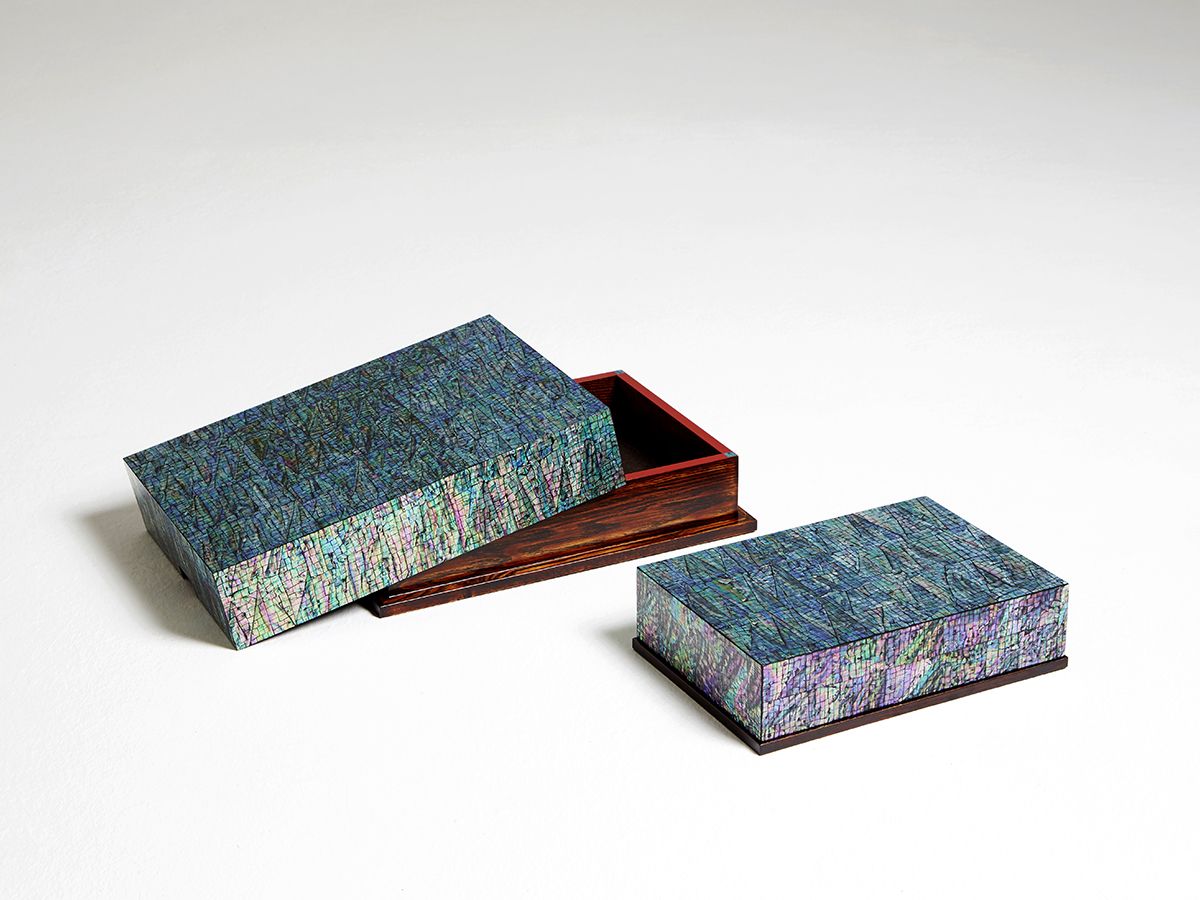 We won't be attending SOFA Chicago, which happens at the end of this month, but we've got our eye on a few pieces from the show, including these lacquered mother-of-pearl boxes by Korean artist Seok Moon Jin for Tong-in Gallery and a vintage '80s Carole Eisner painting from Susan Eley Fine Art.