02.11.21
Anastasia Komar's New Leather Goods Nod to Everything from Karl Springer to Superstudio
The wavy line is everywhere. It's in the puddle-shaped mirrors that have become ubiquitous on Instagram; it's in the amoeba-shaped tables that have popped up in millennial interiors.  Remember the scalloped trim on that Collectible booth last spring? (Related: Remember fairs?) And yet we're still seeing novel applications of a trope that of course dates way beyond even midcentury touchstones like Jean Royère and Karl Springer. The latest is on a series of crossbody bags, totes, and clutches by the Moscow-born, New York–based multi-disciplinarian Anastasia Komar, who designs under the studio name Forms. Komar works as an architect, sculptor, furniture designer, and fashion designer, taking a Bauhausian approach to her practice and its focus on how our senses perceive the relationship between two and three dimensional space. But our favorite collection of hers is this Fluid collection of bags, with their rickrack straps, two-toned leathers, and wildly fun looping lines. We recently spoke to the designer about creating sculptural objects at different scales, and how the past is always present in her work.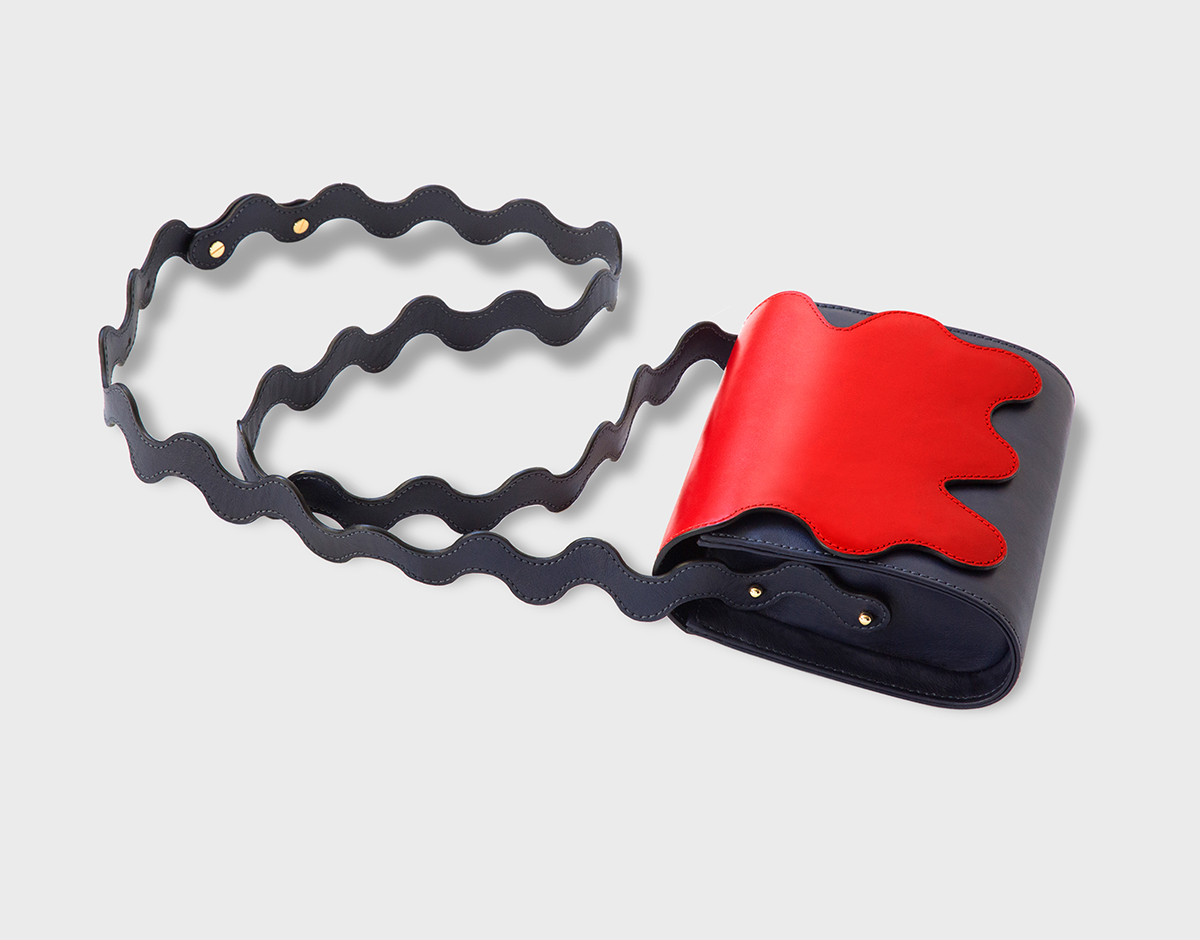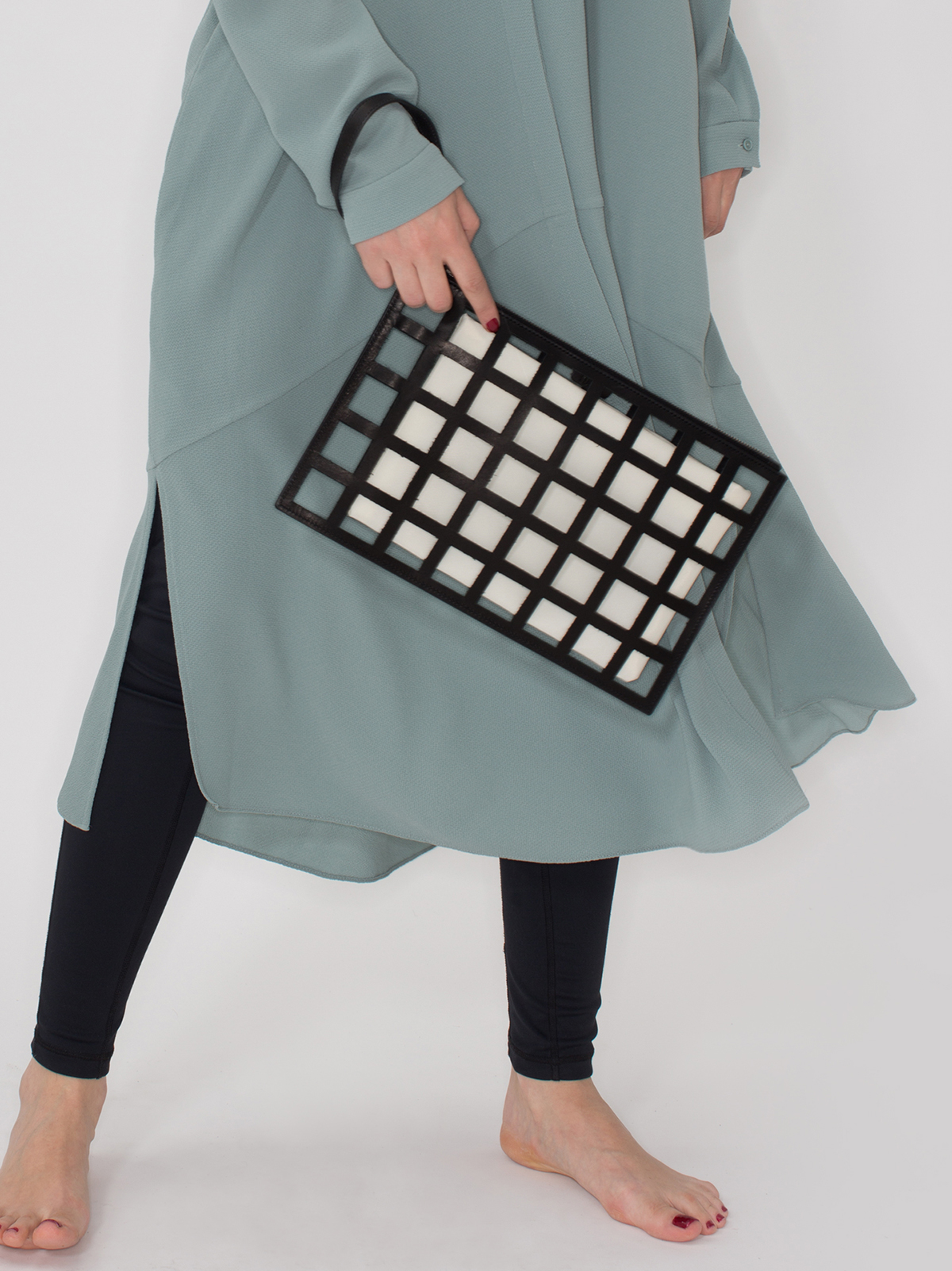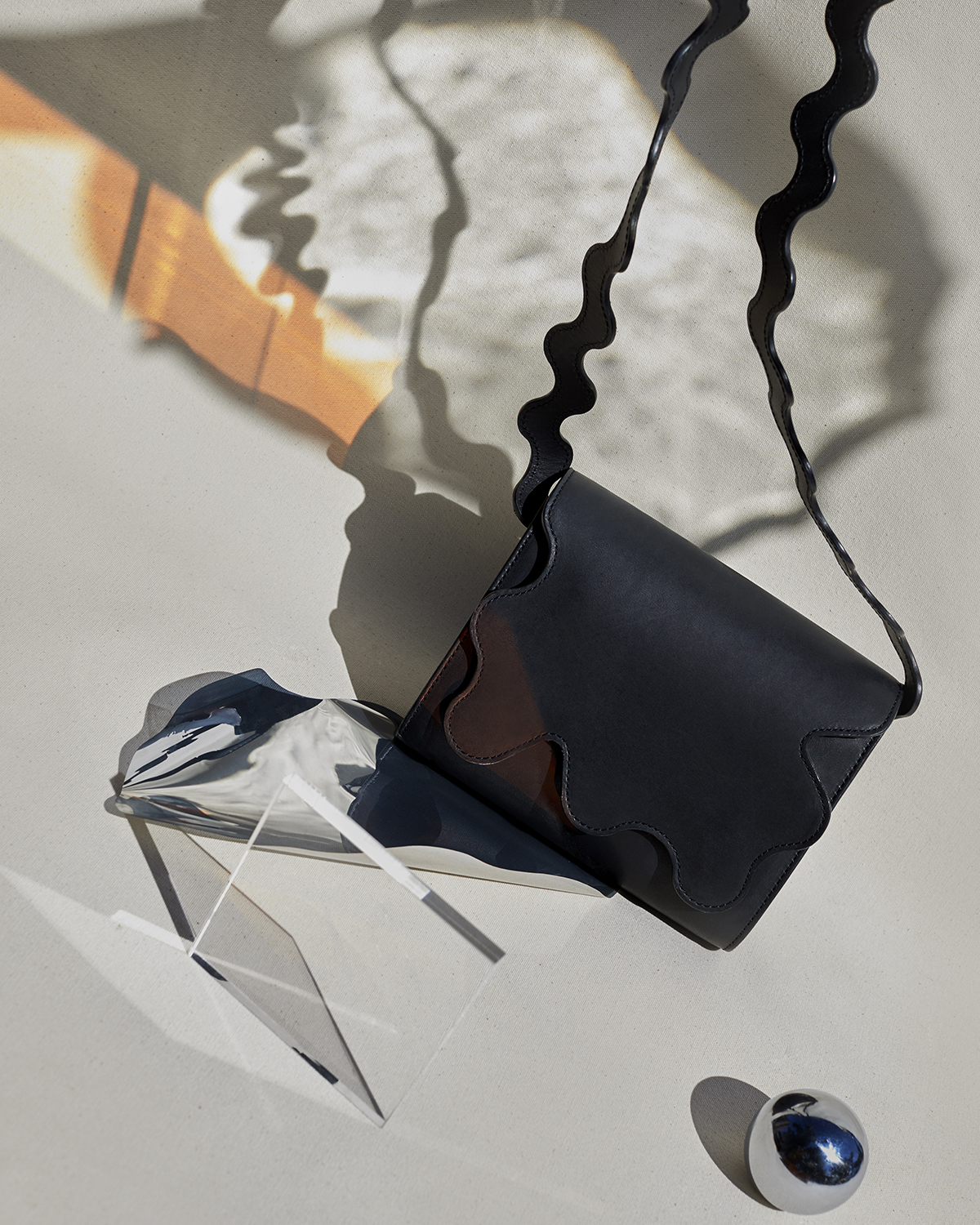 You seem to have your hand in so many different disciplines. Can you talk a little bit about your studies and what led you to accessories?
I graduated from the Moscow Architectural Institute, a scion of the famed Vkhutemas school, which was instrumental in the Russian avant-garde and Constructivist movements of the early 20th century. During my university years, I crafted furniture, did graphic design projects, and designed spaces and architecture. The main approach of my studies was similar to the Bauhaus school, where it was essential to teach how to feel and work within the given scale — not only in the size of the architecture but in the objects that surround us.
When I was in my last year of architecture school, I started making accessories combining fashion and architecture with their tactile and visual aesthetics. I've never had a particular vision about narrowing my practice to a certain object or scale; while I was making bags I kept working as an architect. Producing these smaller objects helped me enormously. It taught me to be more attentive to details and to really explore materials.
Later on my practice grew to include paintings and installations, in which the interconnection of their scale and our sensory experiences stay prevalent. I can't really distinguish myself between a designer or architect or an artist.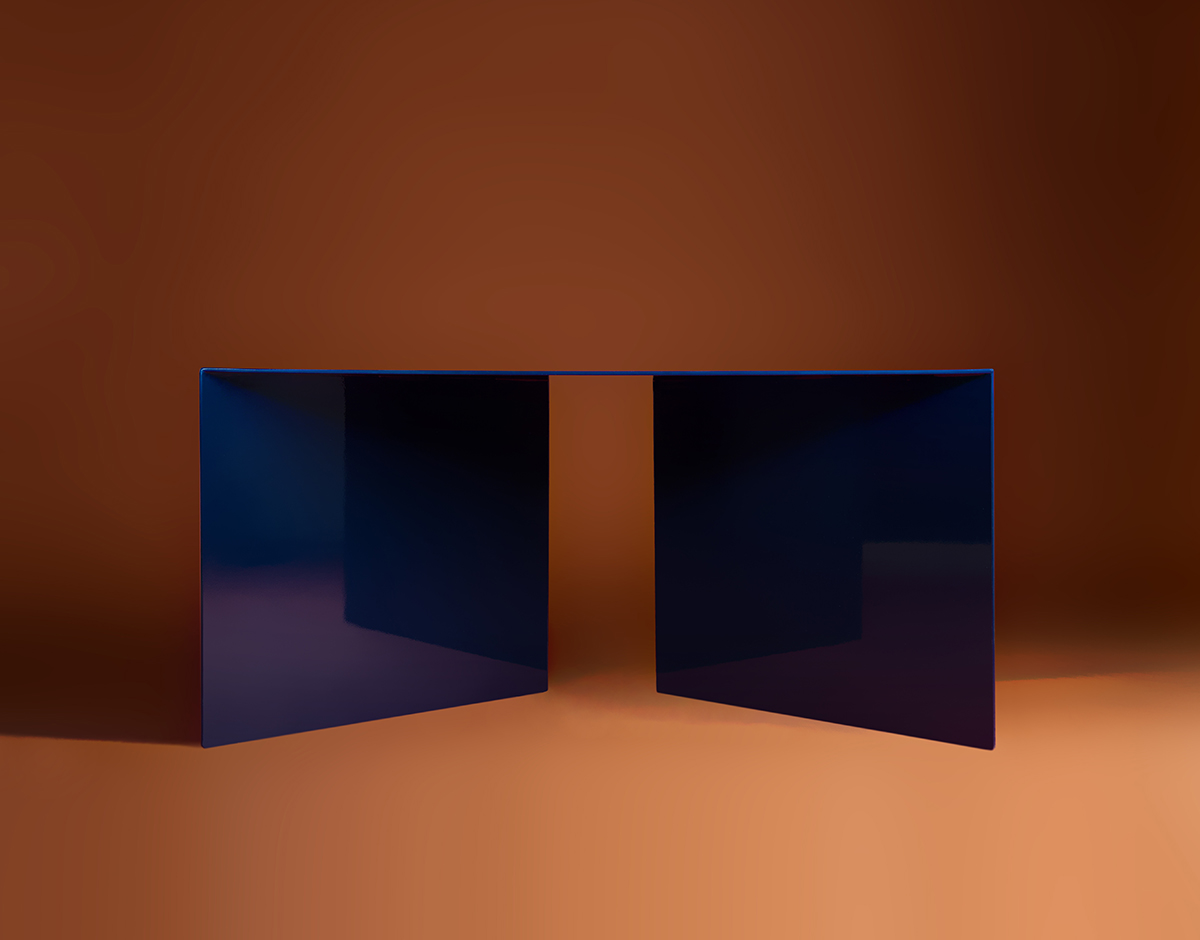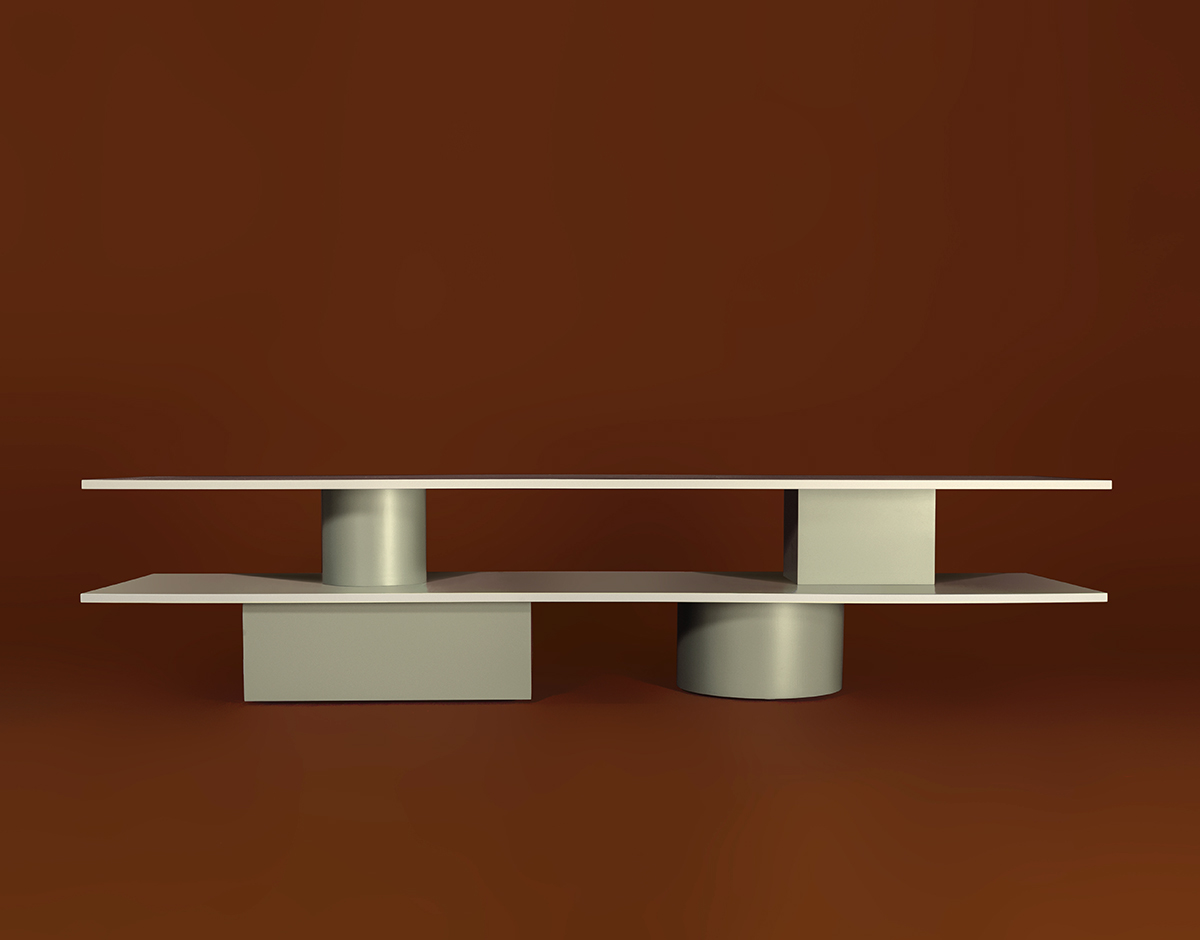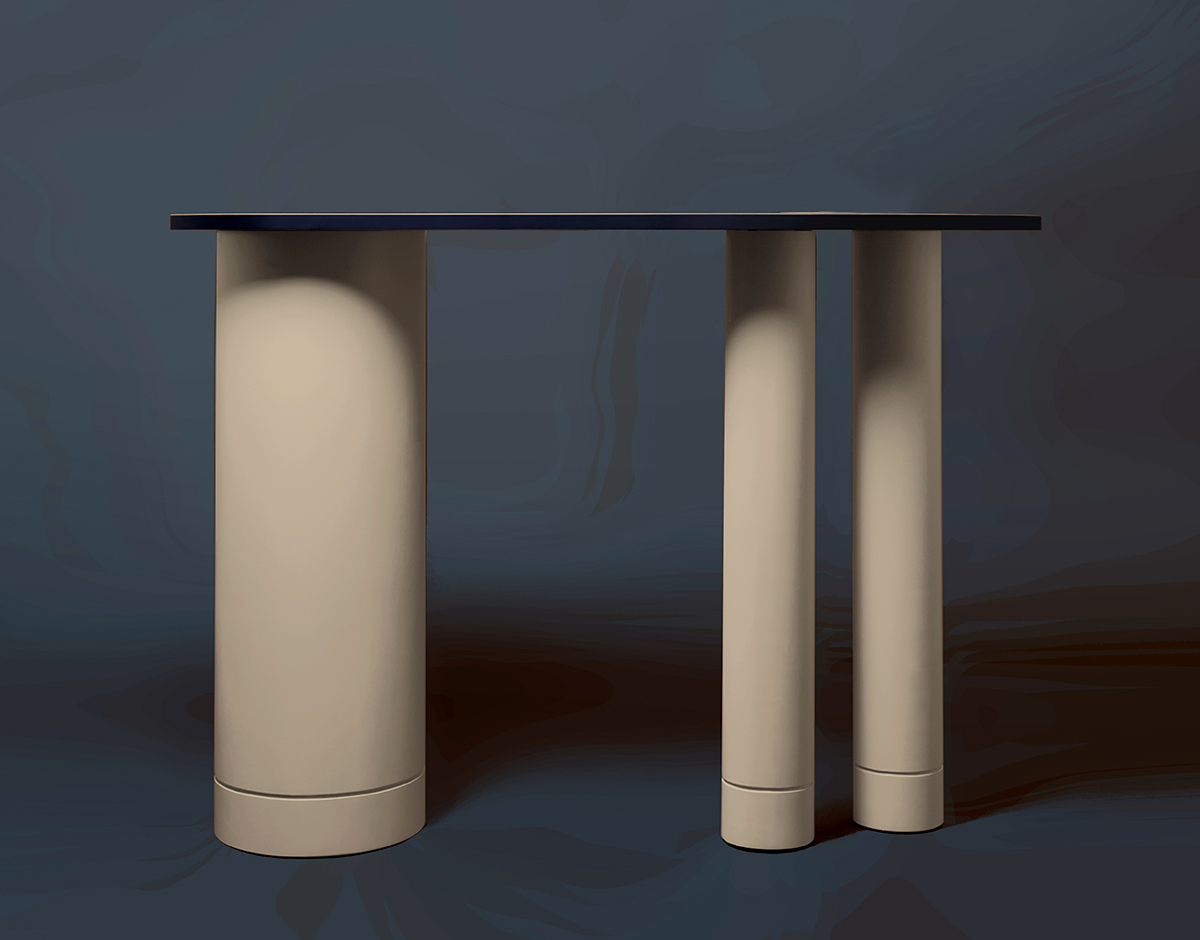 Do you find that you often have the same inspiration points in, say, furniture and fashion, or does the creative process differ depending on the discipline?
I think everything I do is connected. Shapes and textures I thought of while working on the accessories brought me ideas for my interior projects and vice versa. Smaller objects force you to be very attentive to details and proportions and can unconsciously influence your work on a bigger scale. I don't divide my time between any particular direction of work; it comes pretty fluently.
Many of your new bags feature an undulating line, which seems to reference furniture designers like Jean Royère. The Mesh totes also seem to reference the De Stijl movement. Can you talk about some of your influences?
It's amazing to hear new thoughts and references about my bags. You're right, every collection comes with a particular idea, and in some way my approach working on each collection is similar to my architecture practice. My inspiration is initially based on research I conduct, and then it draws on particular shapes or textures.
The genesis of the new collection grew from references filtered through a self-defined sensibility. It's a poetic expression — something that takes us beyond ourselves and into something boundless. The collection consists of items for everyday use, made from genuine leather and with a sense of distorted geometry in the cut edges. It expresses the immensity of singular moments, like a lightning flash, referencing the effects of movement in our lives. The fast pace of modern life lends itself to a chaotic blend of people, events, and places. Everything melts together, flowing from the highest of highs to the lowest of lows. In the dancing circle of life, these moments become vibrations, an energy that spins around and forces us to live, love and discover further. Our realities shift day by day, influencing our perception and playing with our senses.
The idea for Mesh Tote came from the work of the Superstudio, an architecture firm founded in the 1960s in Italy. The main design inspiration was a mega-structure called "Supersurface," a network of energy that would replace objects and buildings with a grid, which people could access by simply plugging in.
The Mesh Collection is mainly about structure as an essential element that generates everything. Through structure we gain different visual and tactile qualities within a single material. Built in contrast by creating a transparent texture, the bags keep the strength of the material and their surfaces become more dynamic.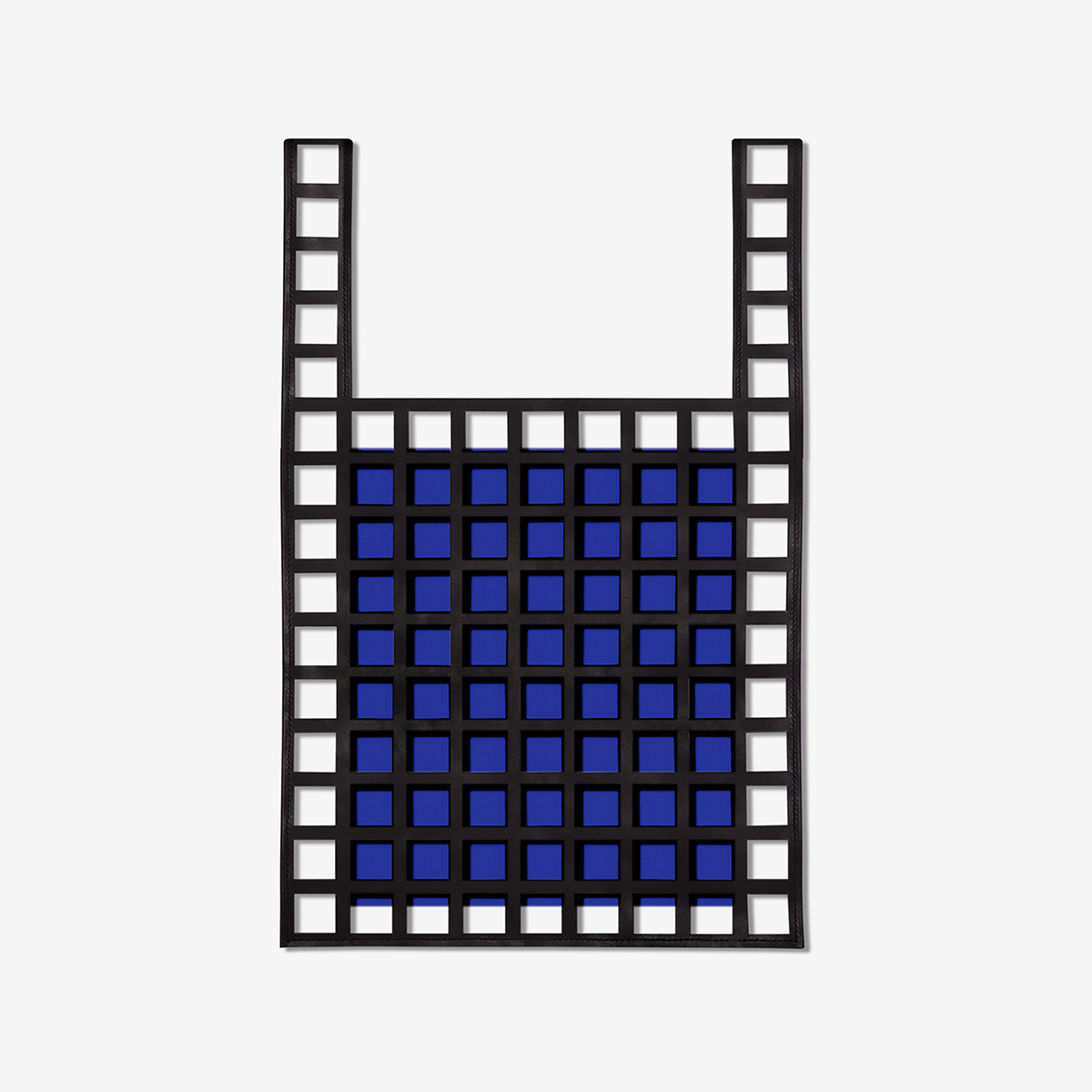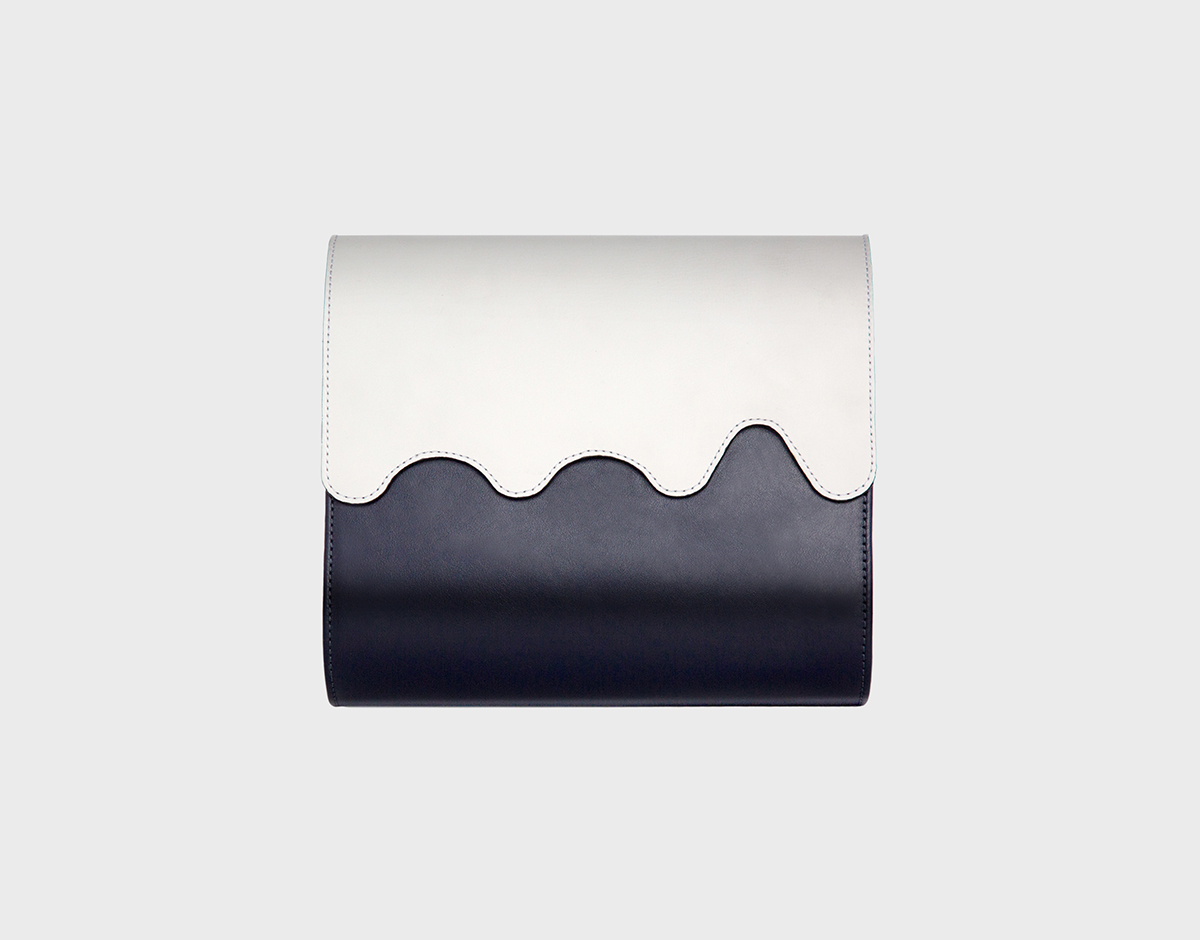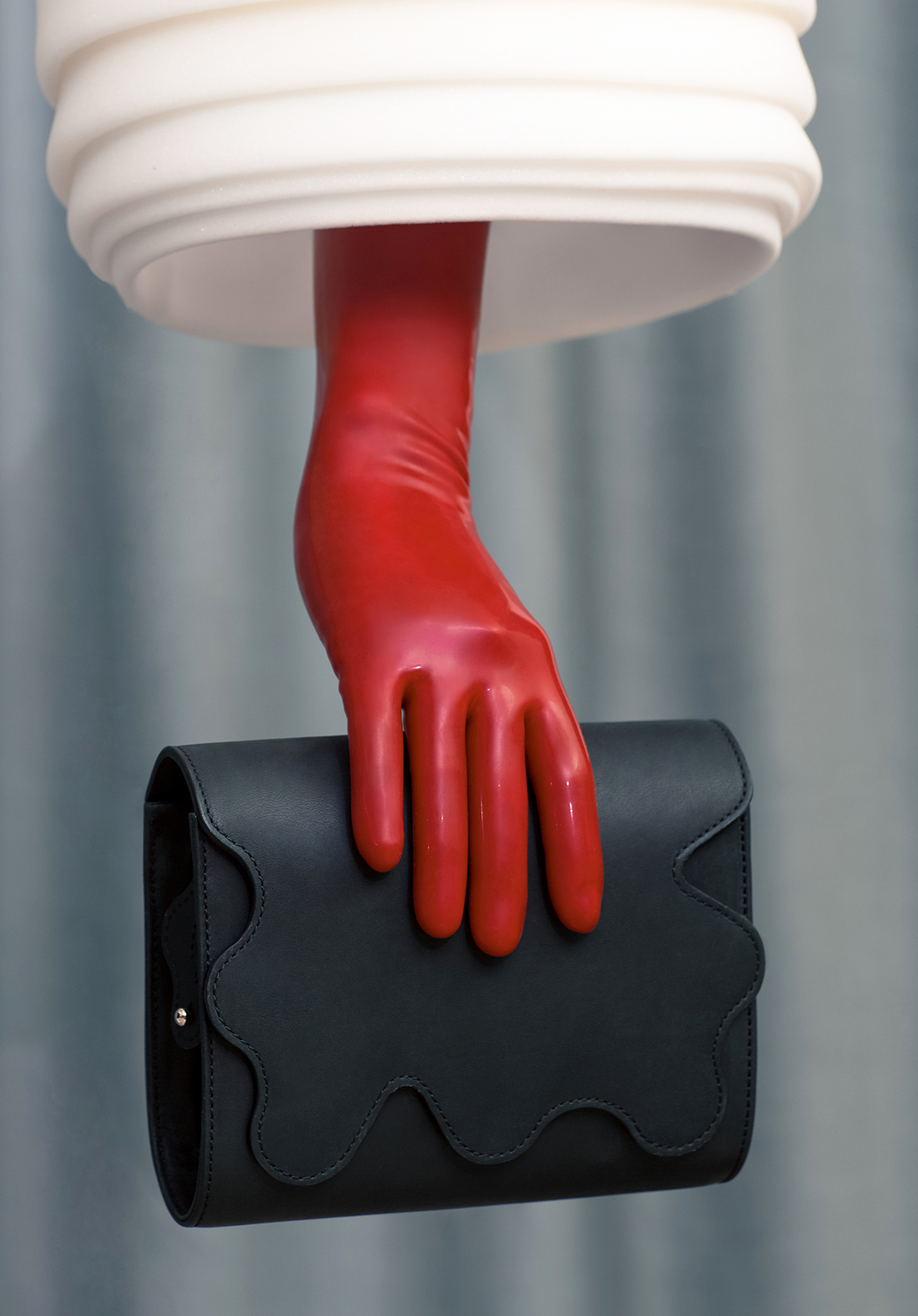 What is your favorite material to work with and why?
I'm currently fascinated by working with different resins and their combination with organic materials, metals and fibers. For quite some time, I was obsessed with the tactile and visual qualities of leather and its great ability to age beautifully.
What was it like working as a designer in Moscow vs. how it is in New York?
It's a bit different than working as a designer in New York in terms of the diversity of the artistic scene. Moscow has lots of new opportunities for creating new spaces and objects — it has the potential to develop new practices based on environmental resources. It makes me happy to see the projects my Russian friends post. It feels like there's a new demand for the local art and design scene there.
I moved to New York in 2016. Living here during those first years brought to life some ideas I had carried in my head for quite some time while l was in Russia, but didn't feel strong enough to accomplish. The energy of the city gives you a momentum to discover new things and to push your work further. I don't think I'd experienced anything like that before.