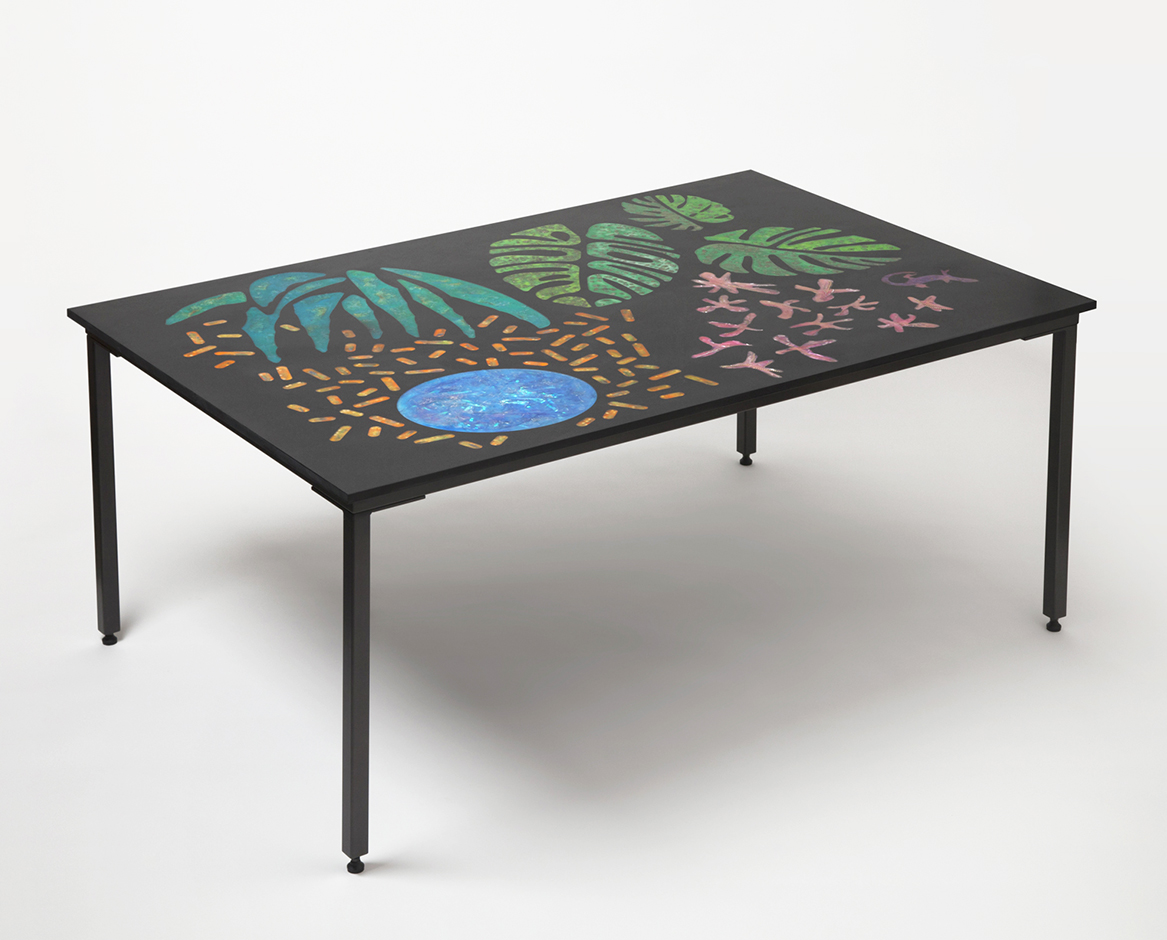 A weekly Saturday recap to share with you our favorite links, discoveries, exhibitions, and more from the past seven days. This week: the Fabio Novembre of our generation, the future of design fairs, and the power of blue paint. 
Discoveries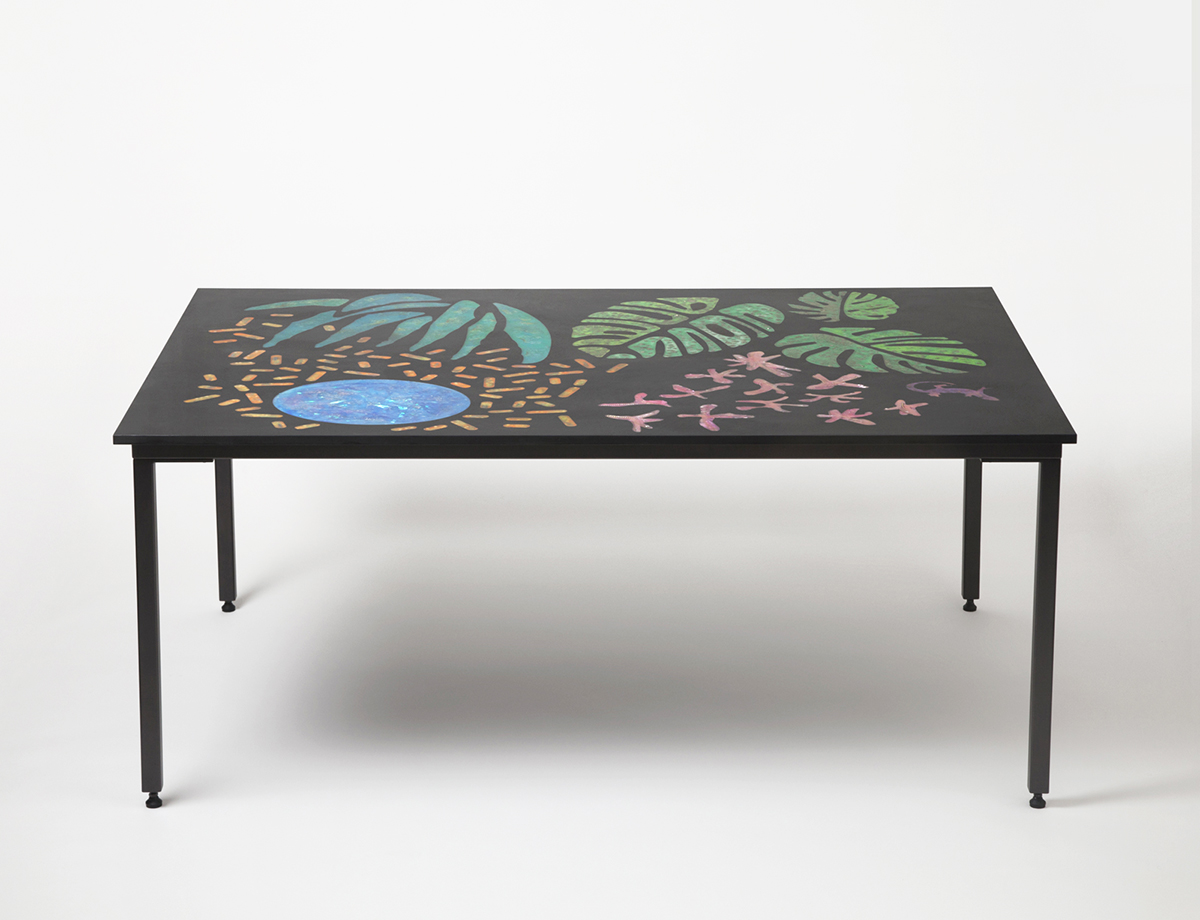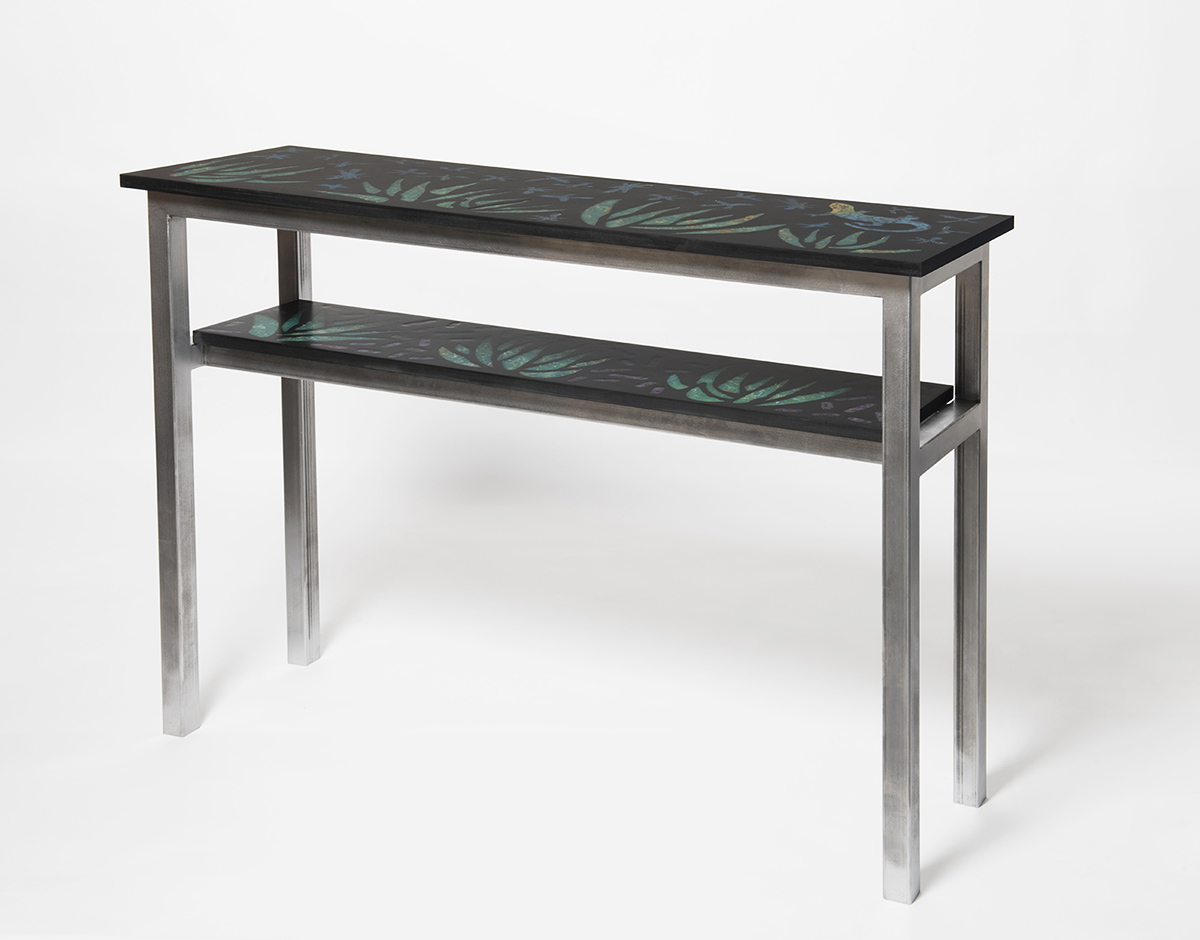 If you ever went to a party in the basement of the Mission Chinese Food on the Lower East Side, you might have noticed a suite of tables by Chen Chen & Kai Williams, whose decoration, when pushed together, formed the body of a dragon. A private client remembered those tables and recently commissioned the duo to make this tropical-themed table and console using the same technique. "We chose Richlite as the base material because it's really rigid and durable," explains Chen. "The materials in the inlay are all kinds of things like soybeans, dried mushrooms, pyrite, mylar strips, and brass and aluminum shavings."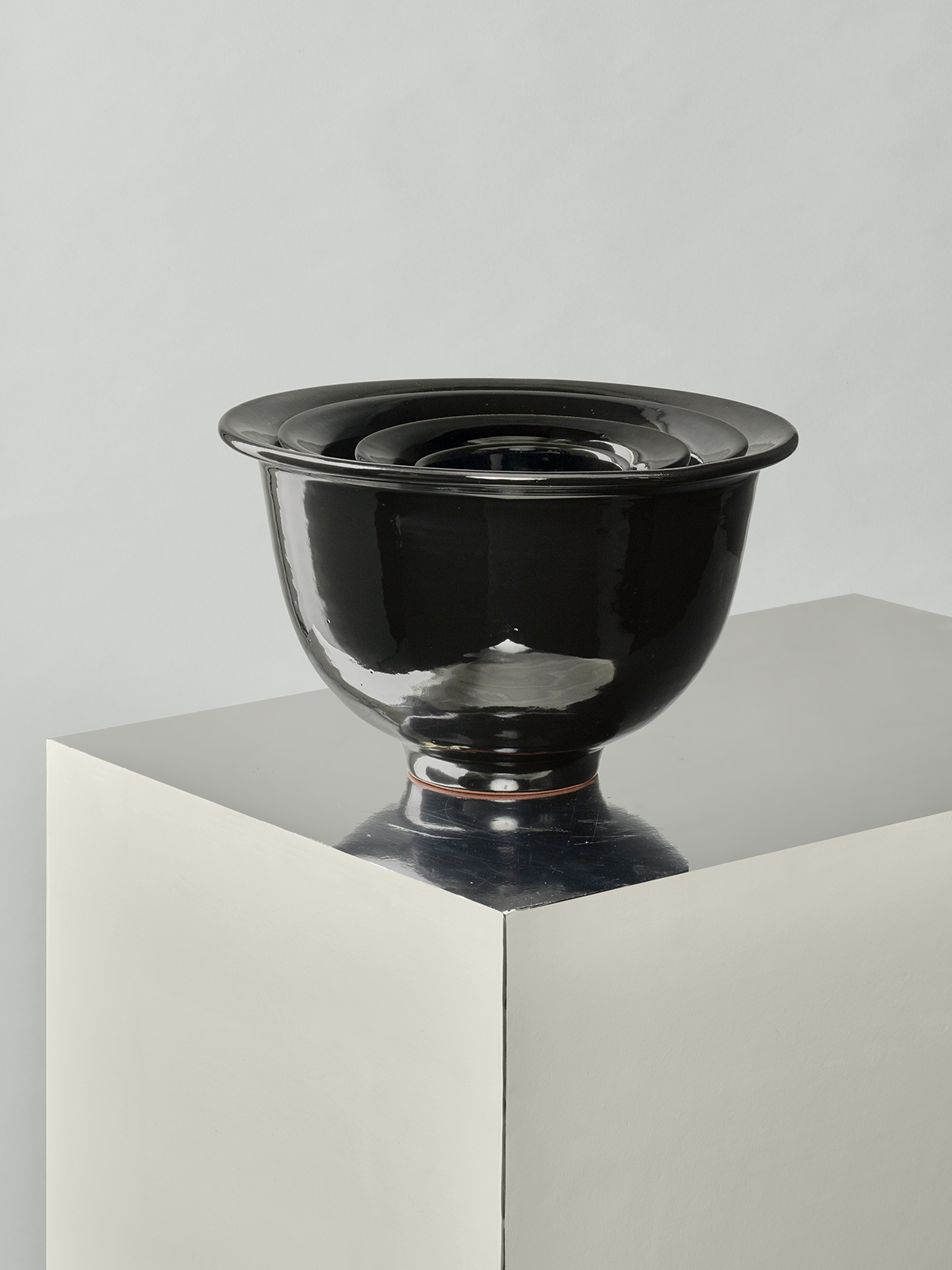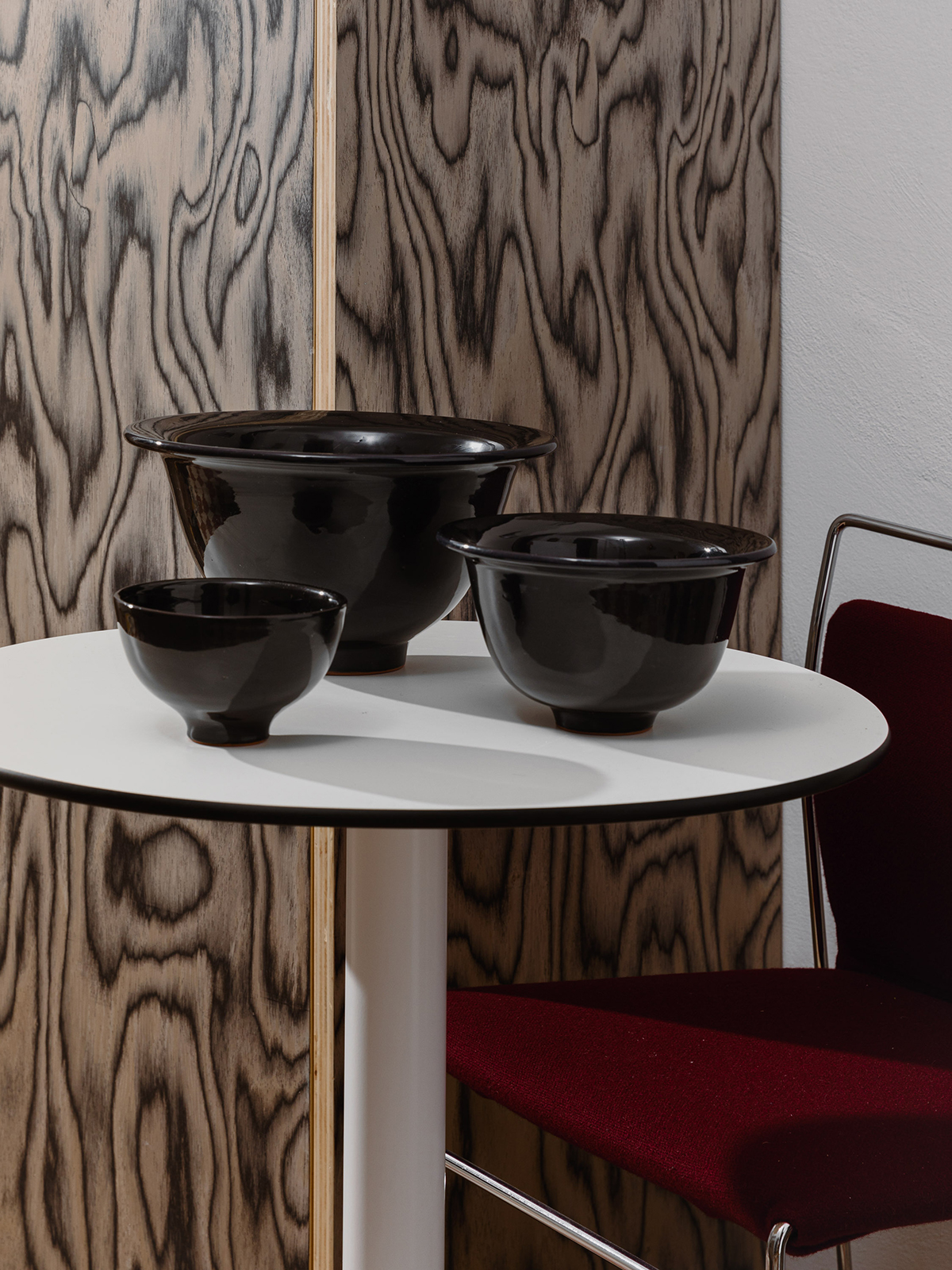 We featured the Parisian housewares brand Trame a few times last year but somehow missed this beautiful set of nesting bowls by Maria Jeglinska. Actually perhaps bowl is too pedestrian a word for them; tureen seems more appropriate? That lip is really giving them a je ne sais quoi.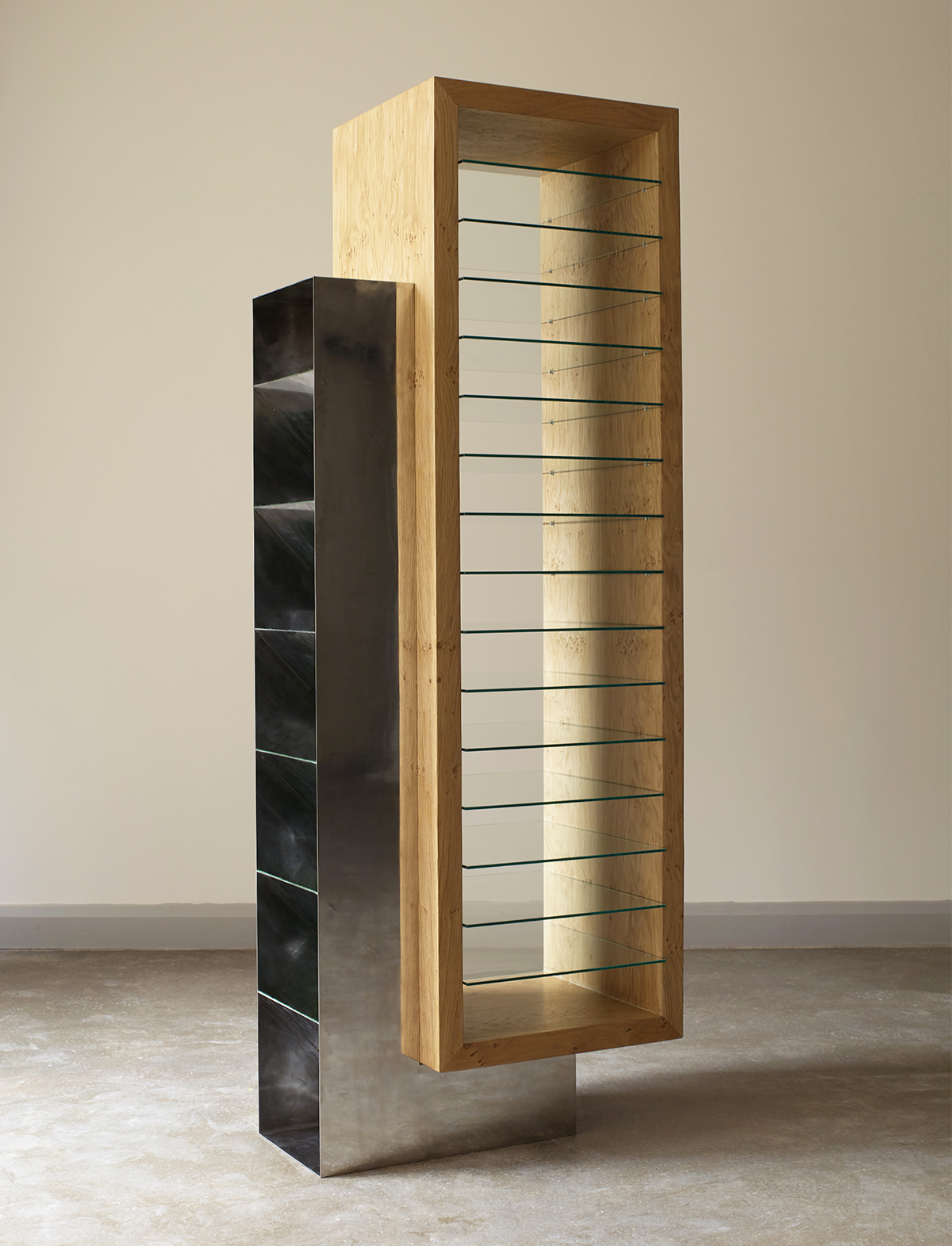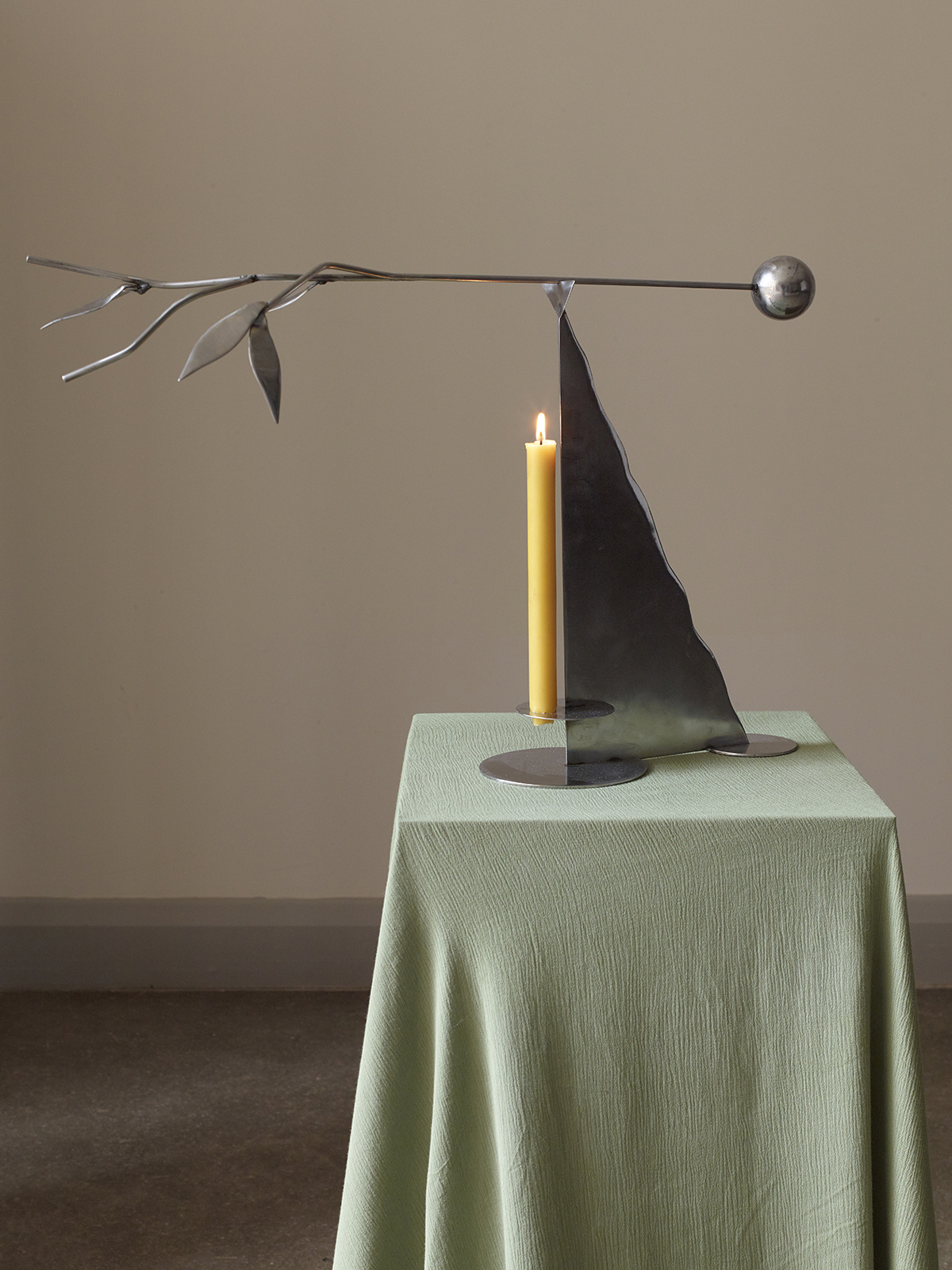 London-based Elliott Barnes continues to make entirely unexpected and lovely pieces, like a continuation of his metal candleholders, above, or this glass, oak veneer, and stainless steel double-sided shelving unit, which has to be the world's coolest file cabinet.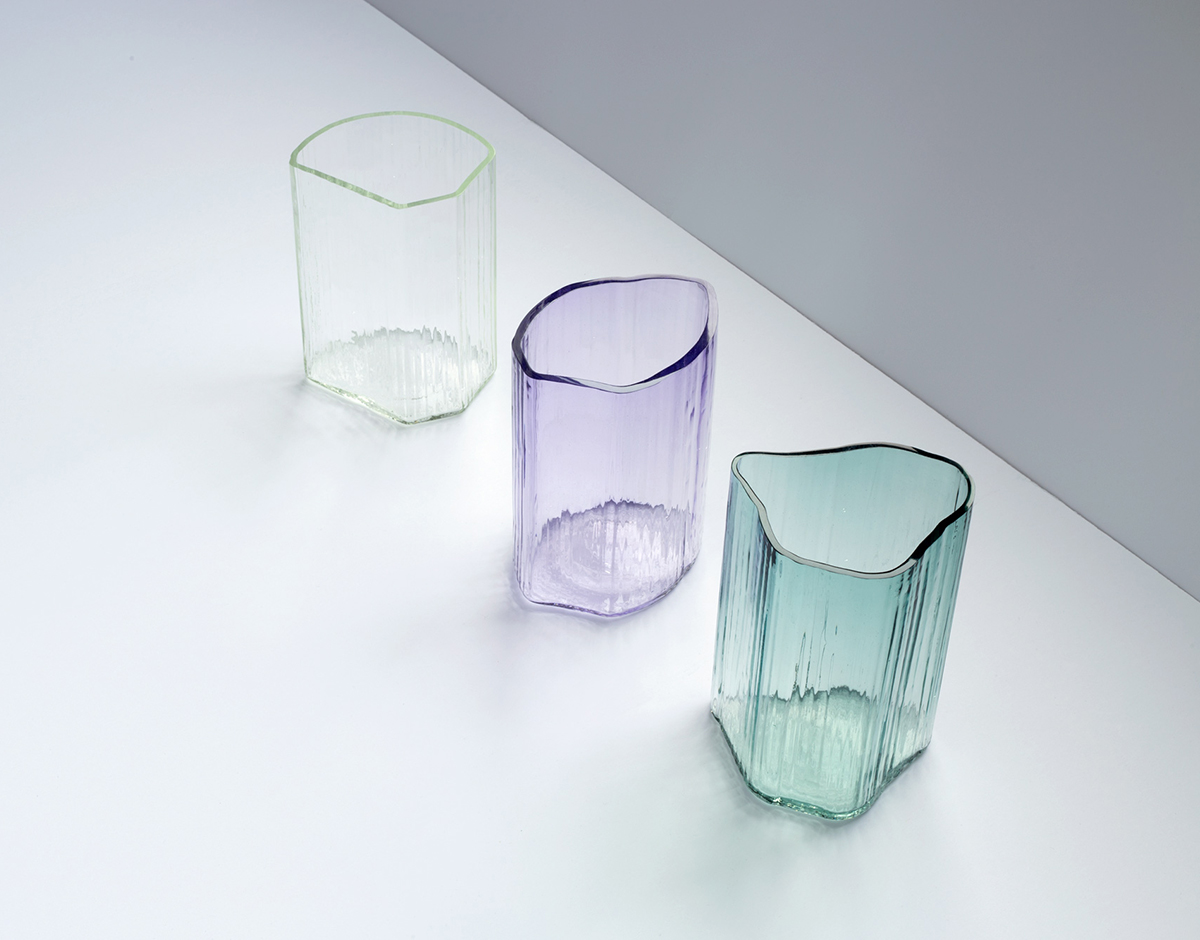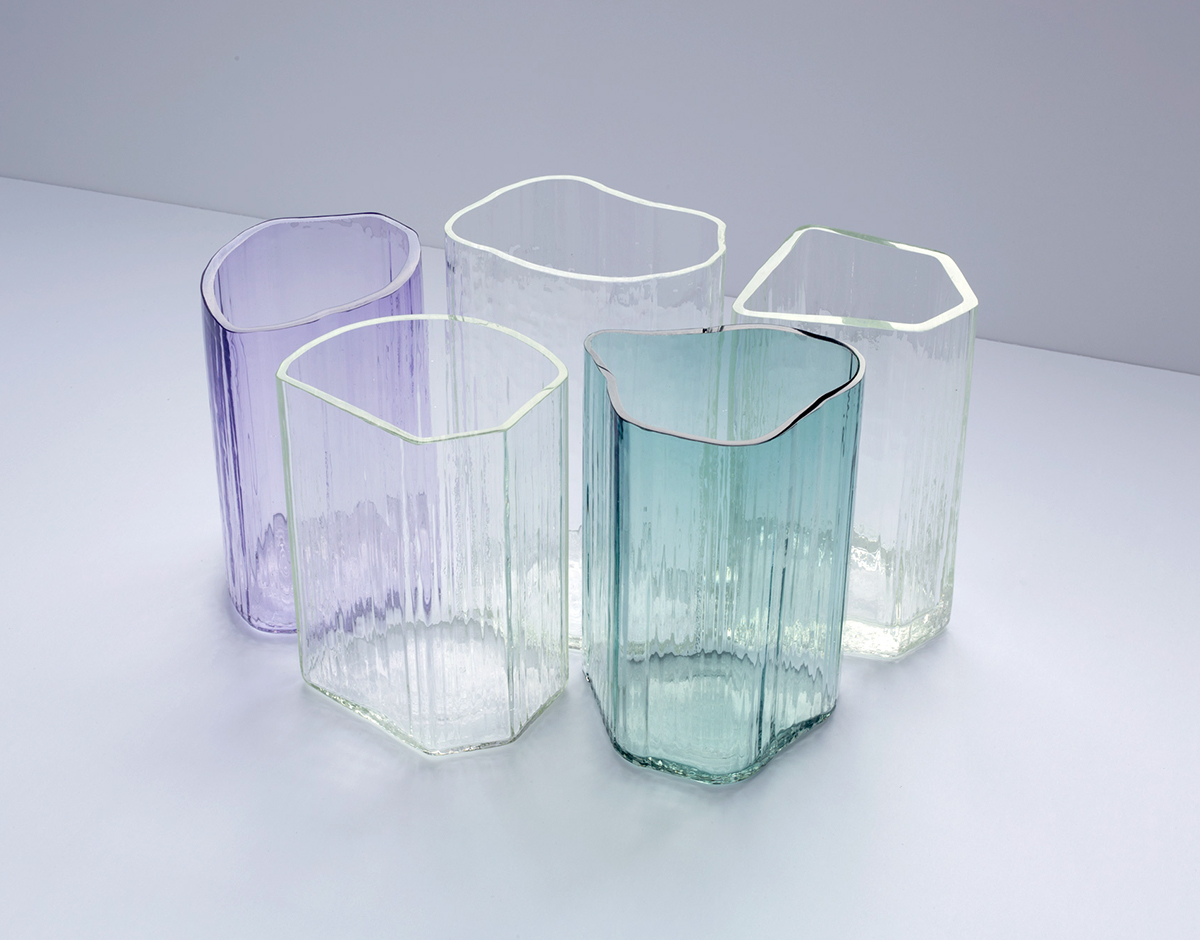 Shane Krepakevich of the Toronto-based studio Mercury Bureau spent the last year developing custom molds for his brand-new, delicately beautiful Stoppage Vessels. The dynamic molds are made from steel fins that are connected with aircraft cable and secured with hardware; the fins can be added, removed, or shifted in shape so that the perimeter of each vase is different from the one before. "There is a long tradition within Modernism of designers creating glass vases with more or less vertical walls that are distinguished primarily through the shapes of their perimeters," explains Krepakevich of his inspiration, including Josef Hoffmann, Alvar Aalto, and the Bouroullecs.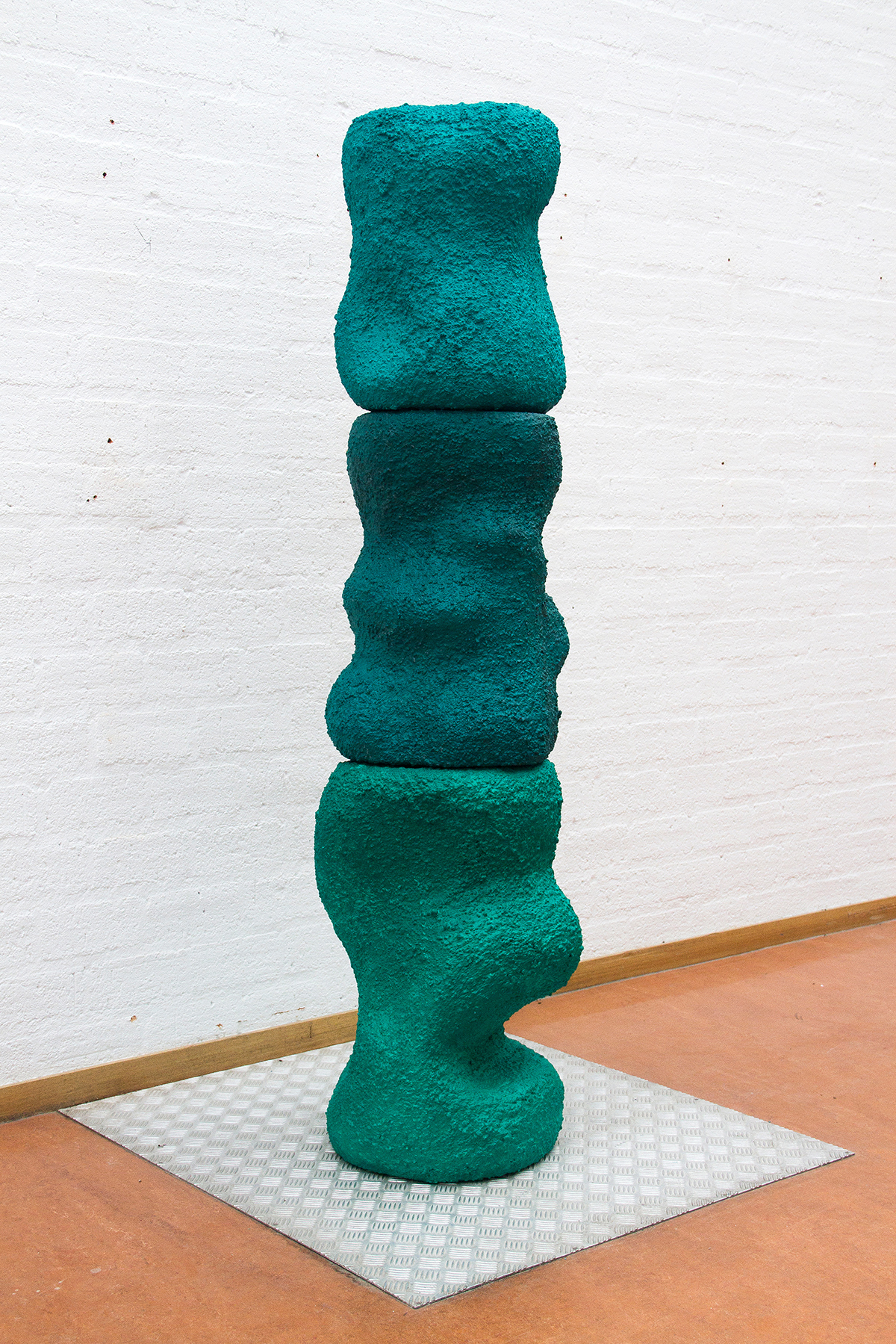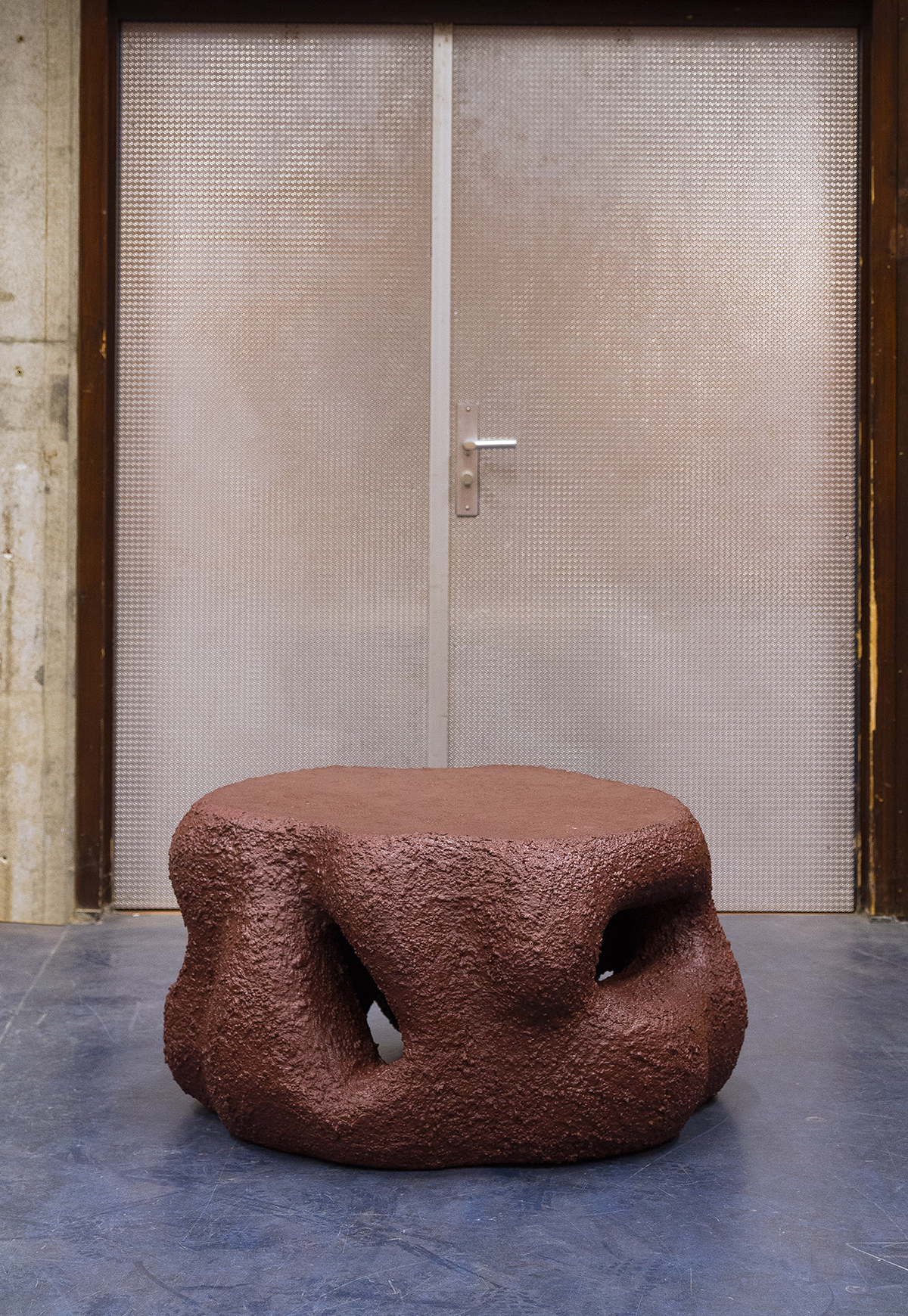 Francesco Pace of the Netherlands-based studio Tellurico spent his quarantine making the side and coffee tables that now make up his Ollain collection. Each is Pace's personal interpretation of the Italian craft of stucco; for each piece, an inner structure of EPS foam is carved by hand, then slathered with a mixture of Jesmonite and processing waste, creating a unique texture.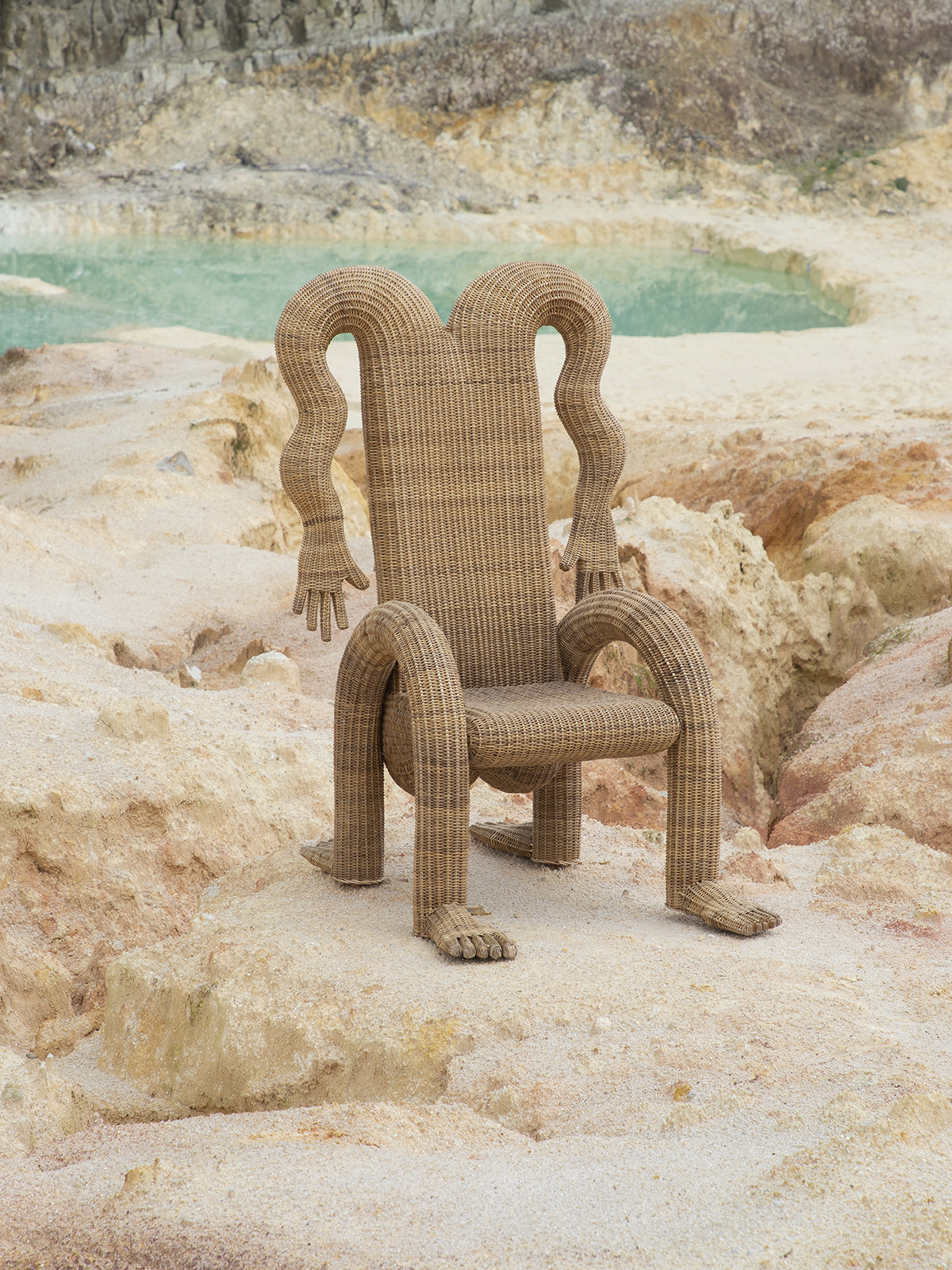 Who knew Chris Wolston was this generation's Fabio Novembre? For his newest collection of anthropomorphic Nalgona chairs for The Future Perfect, Wolston took his immediately recognizable wiggly-armed, extremely low-butt chairs into the outdoors, photographing them in natural clay deposit in Colombia. Wild.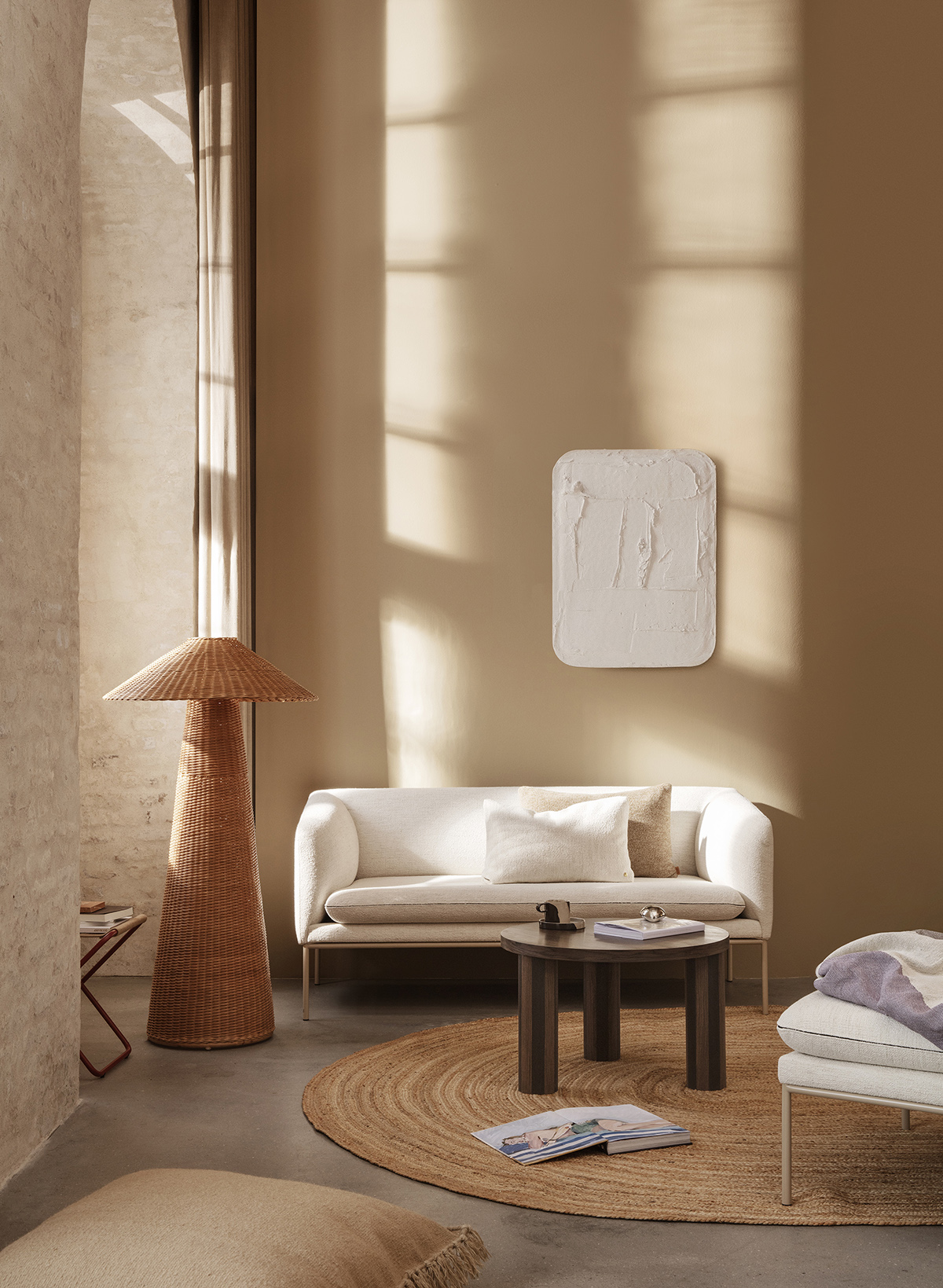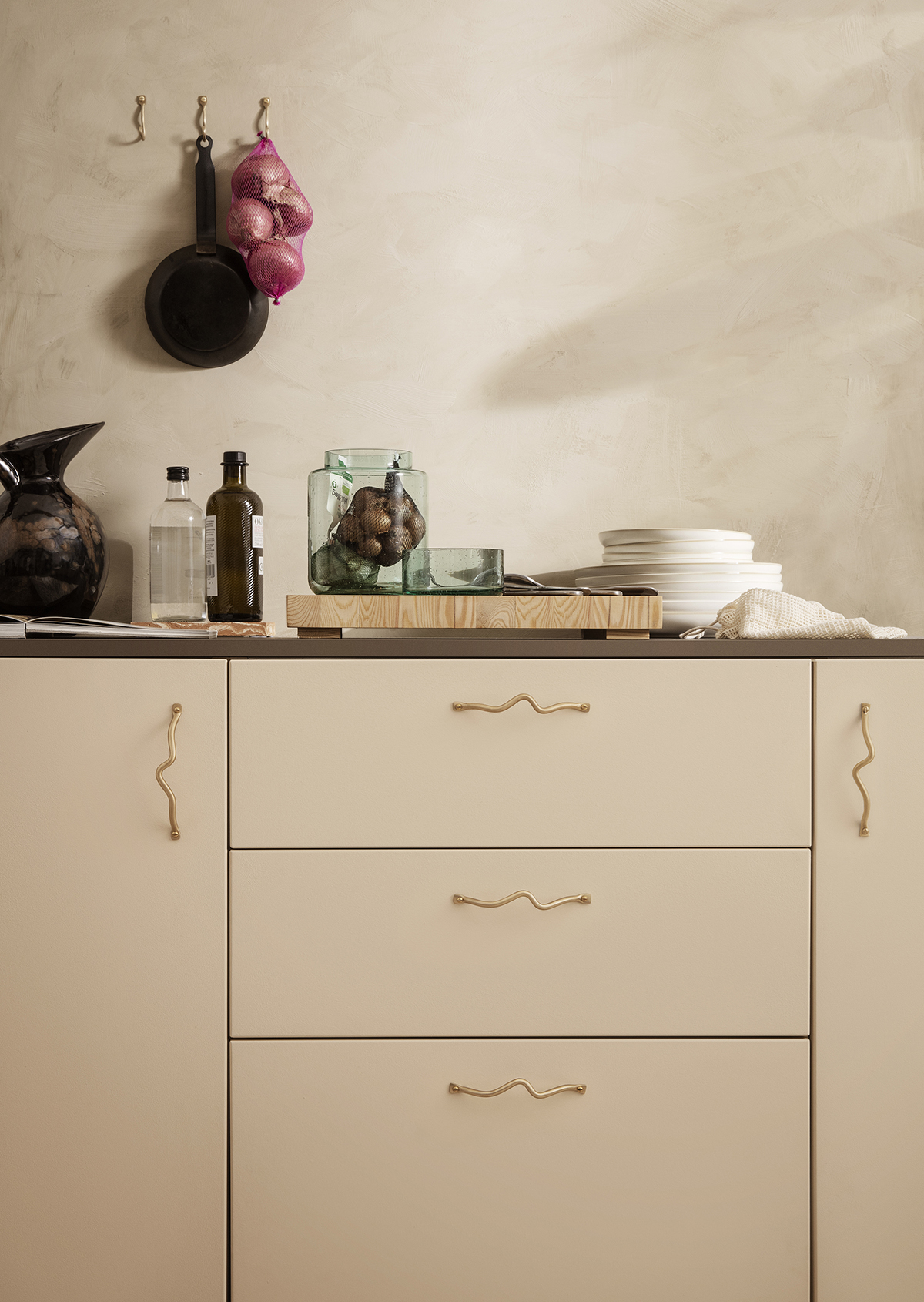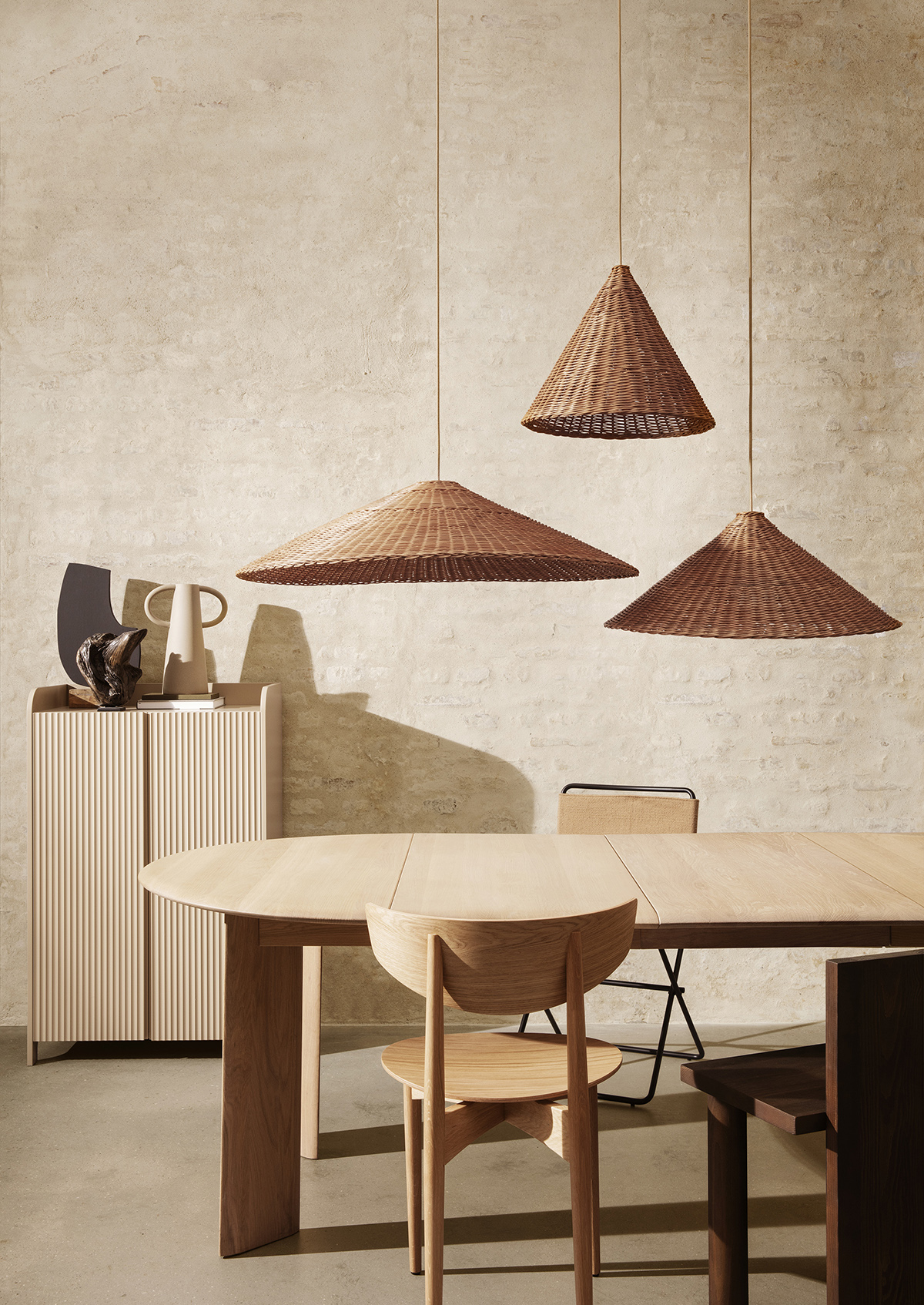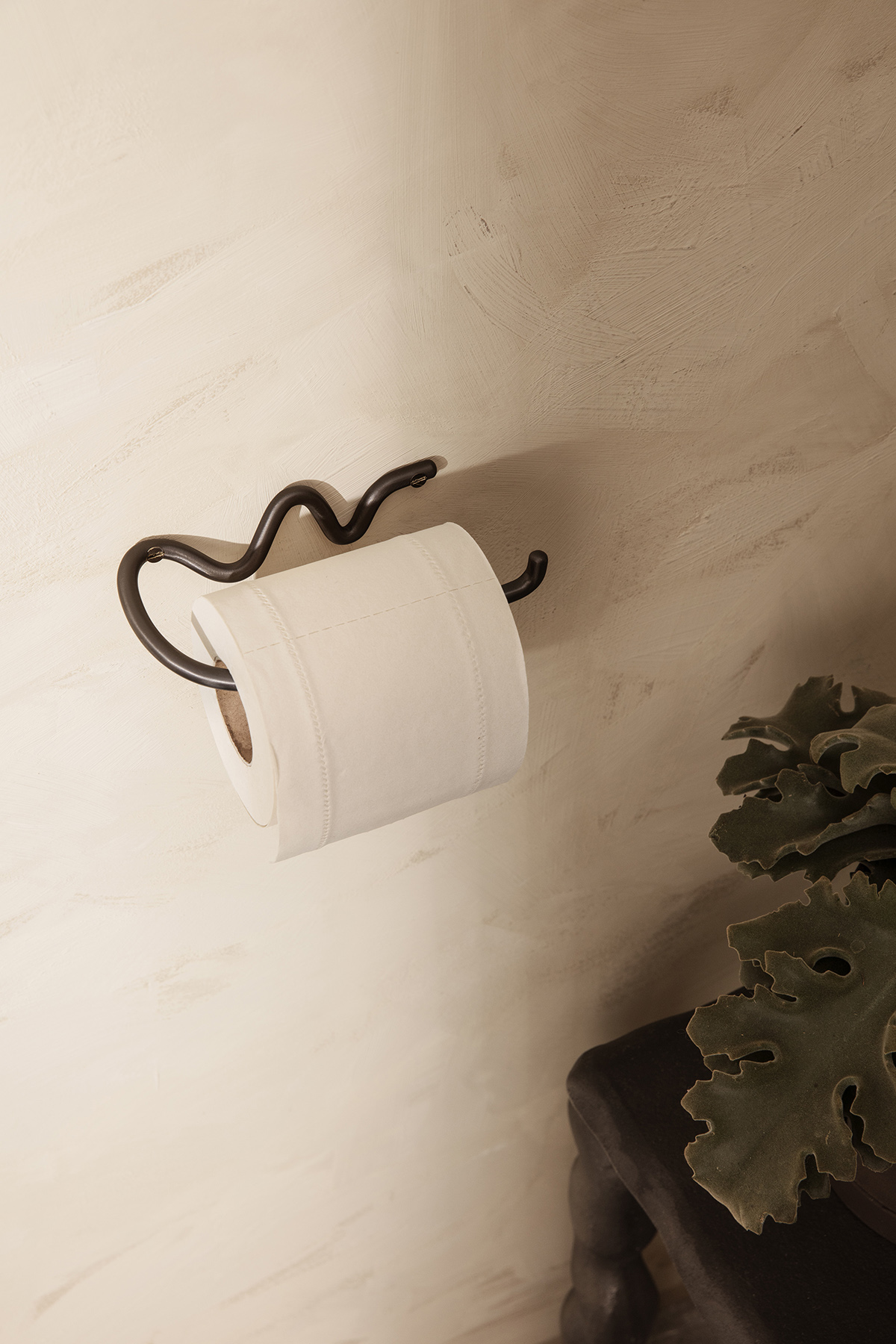 The Danish design brand ferm LIVING released is new SS21 collection this week with a few unexpected visitors. We are loving the rattan floor lamp and, more important, the squiggly hooks, drawer pulls and toilet paper holders.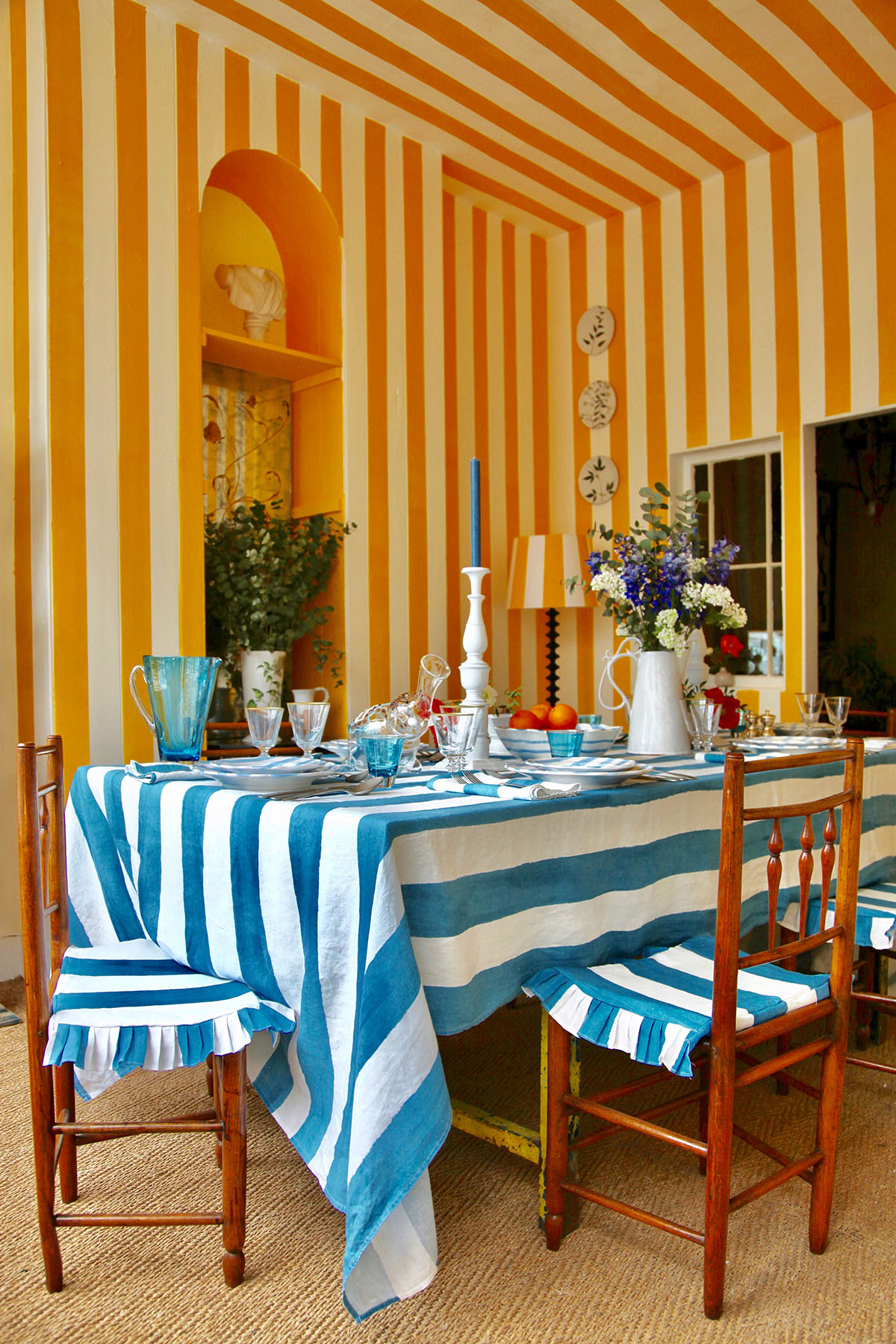 Really admiring the commitment to a theme here by the London-based linens-maker Summerill & Bishop, whose new Stripe collection is shown here. The brand is known for its sold-out collections with partners like Luke Edward Hall and Shrimps, but these ought to be part of the permanent rotation.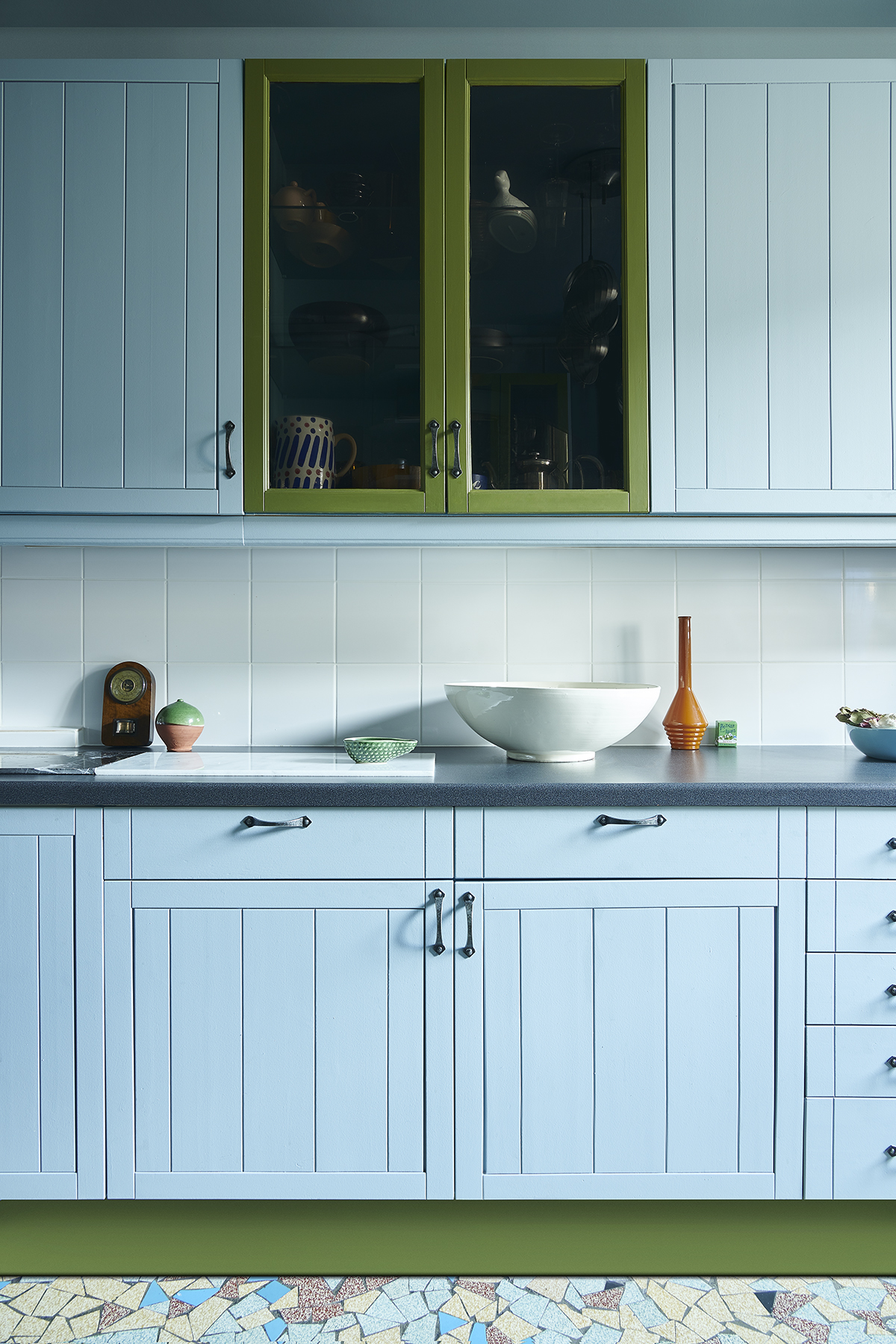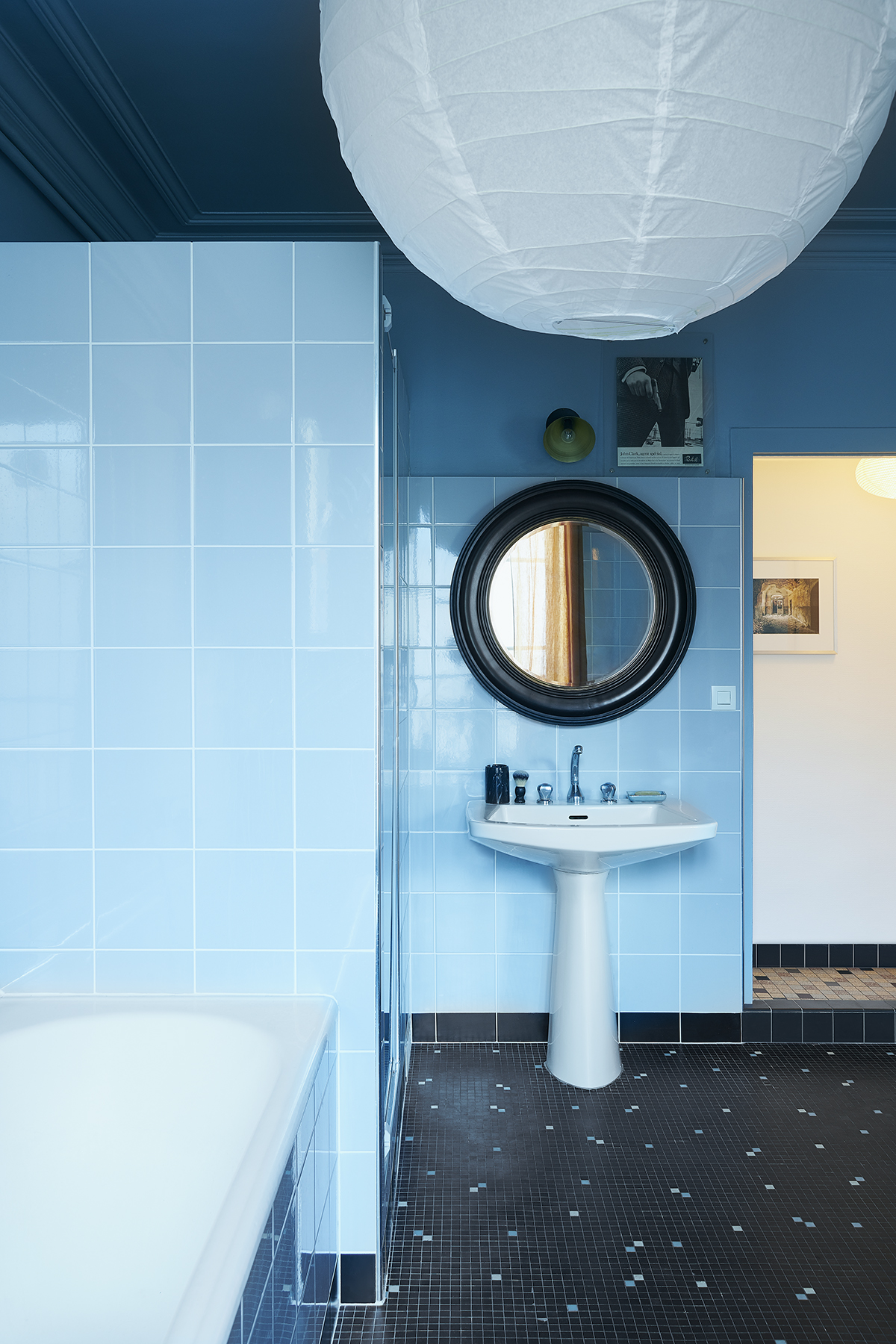 Just in case you're not sure yet what a coat of paint can do, just look at the bathroom and kitchen of this Paris apartment owned by the young French interior designer Léonie Alma Mason. The designer renovated most of the apartment but used a light touch in the kitchen — where she simply painted the chalet-esque wood cabinets — and the bathroom, where she painted the walls Bone China Blue n°107 by Little Green to match those cute vintage tiles with their pops of turquoise and citrus yellow.
Links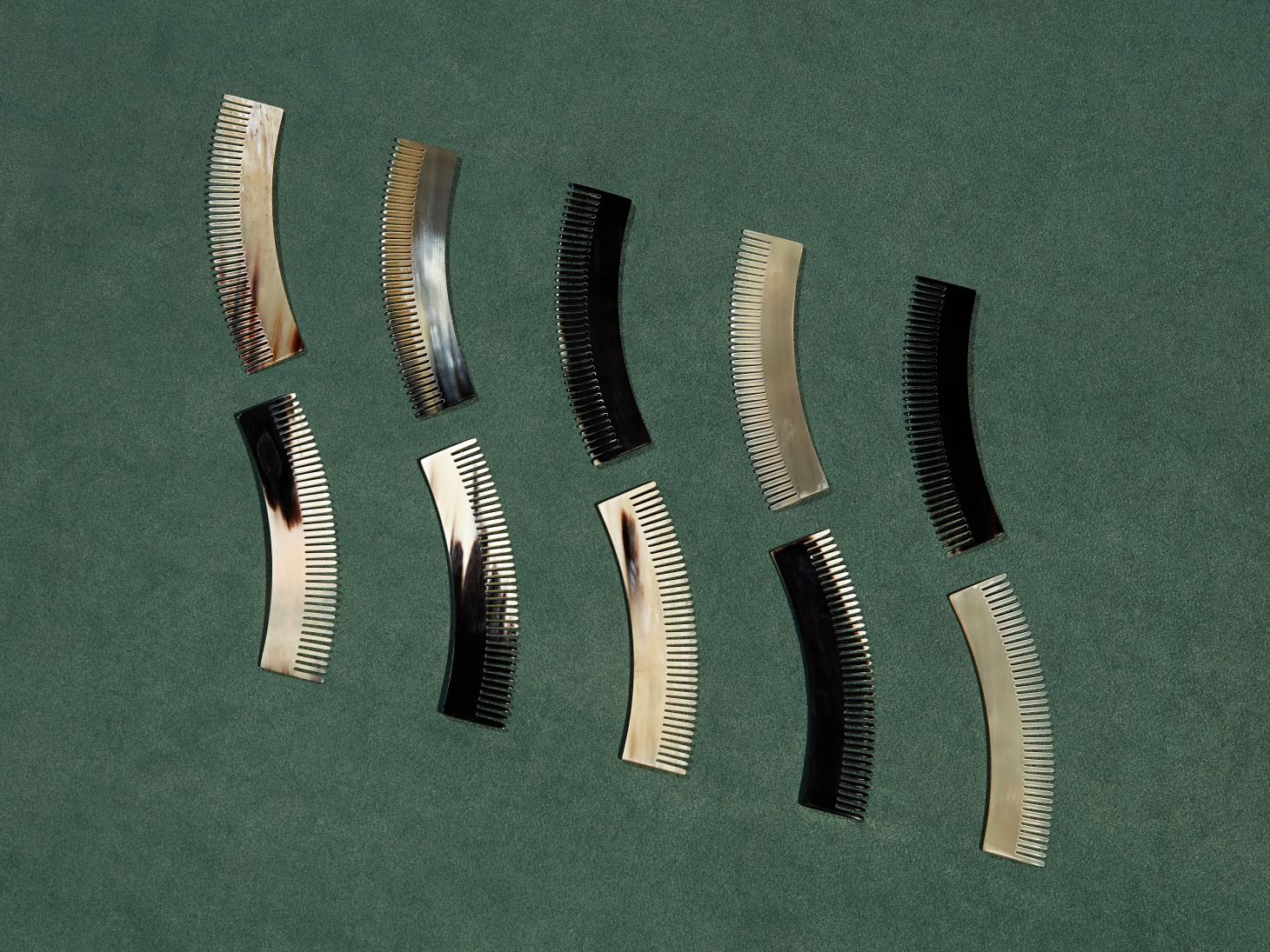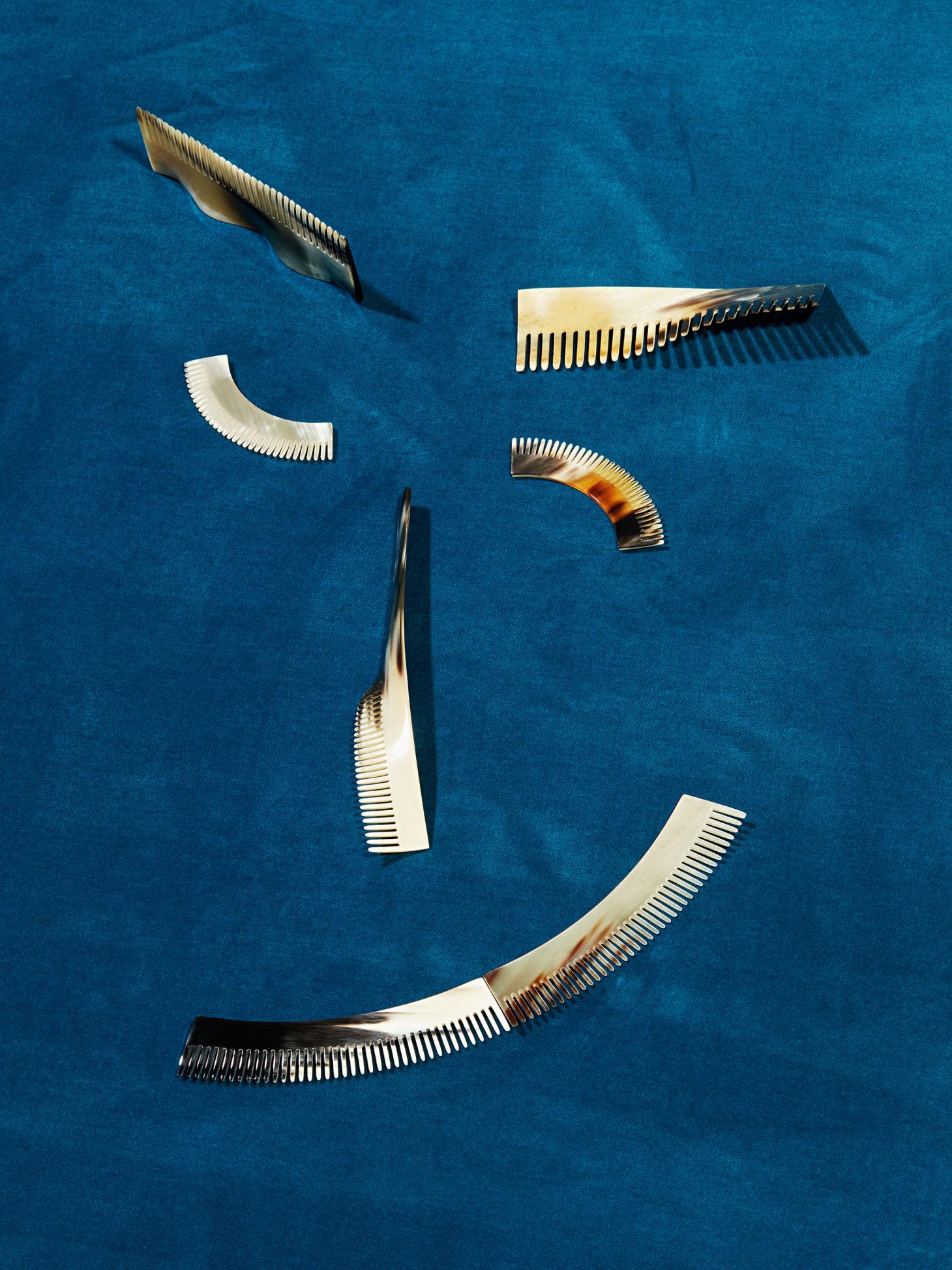 Over on Wallpaper, we spotted this collection of sculptural horn combs, created by designer and ECAL graduate Aurore Piedigrossi and now on show at Geneva's Máti gallery. They're an homage to the history of the Hers Valley in the south of France, which produced combs from the 14th century up until the middle of the last century, when the arrival of plastic caused a shut-down of the factories and virtually wiped out the craft.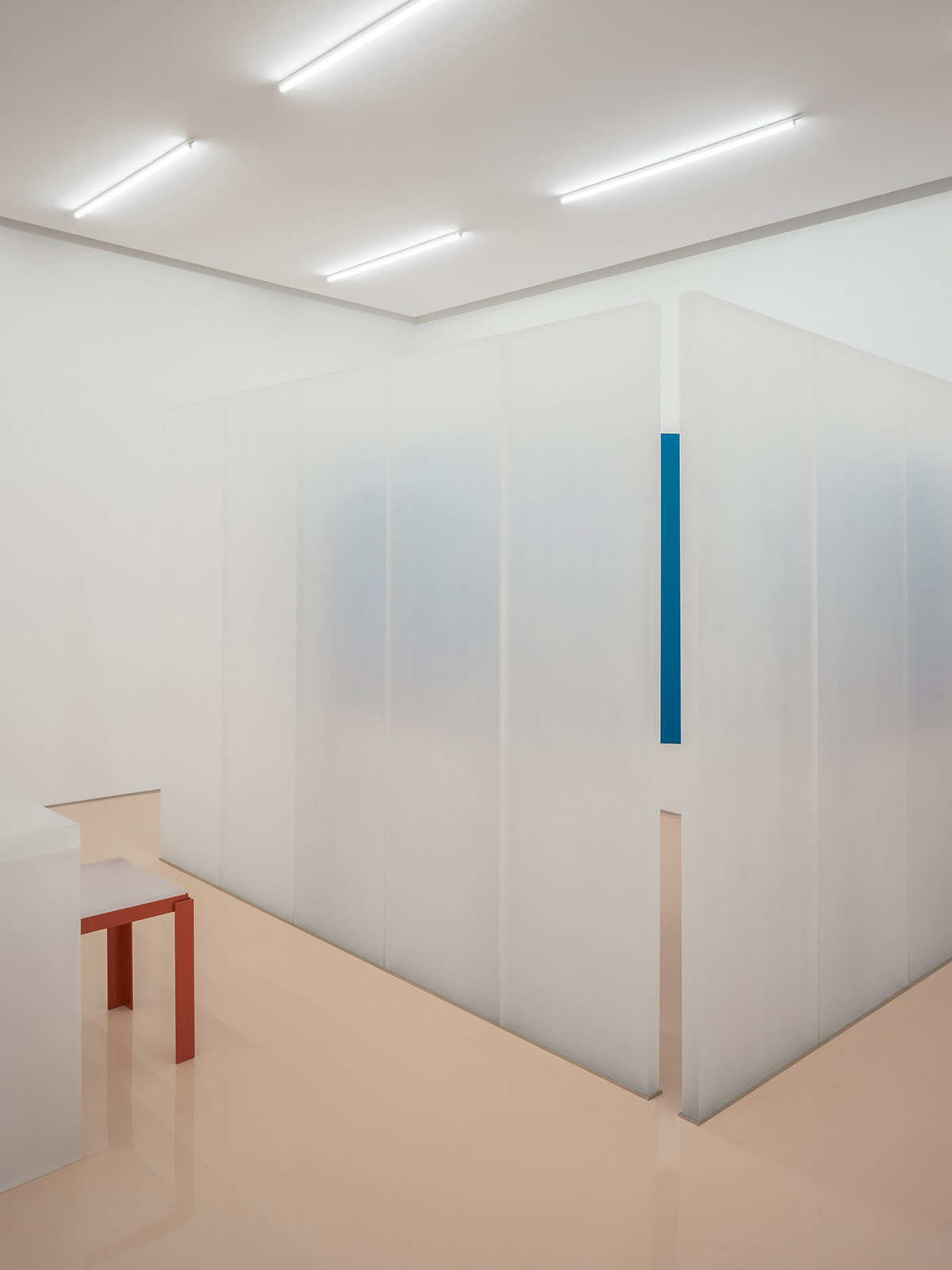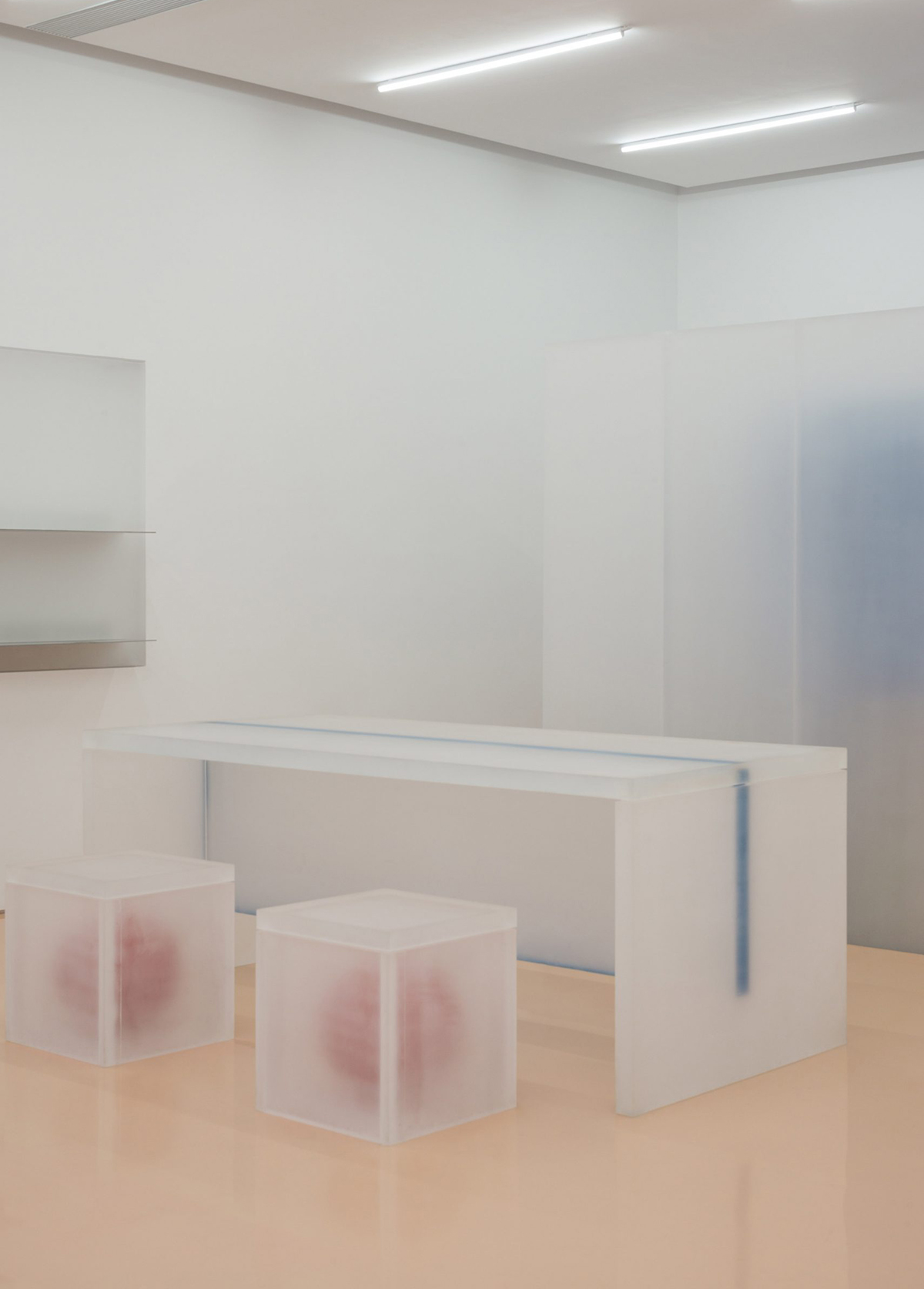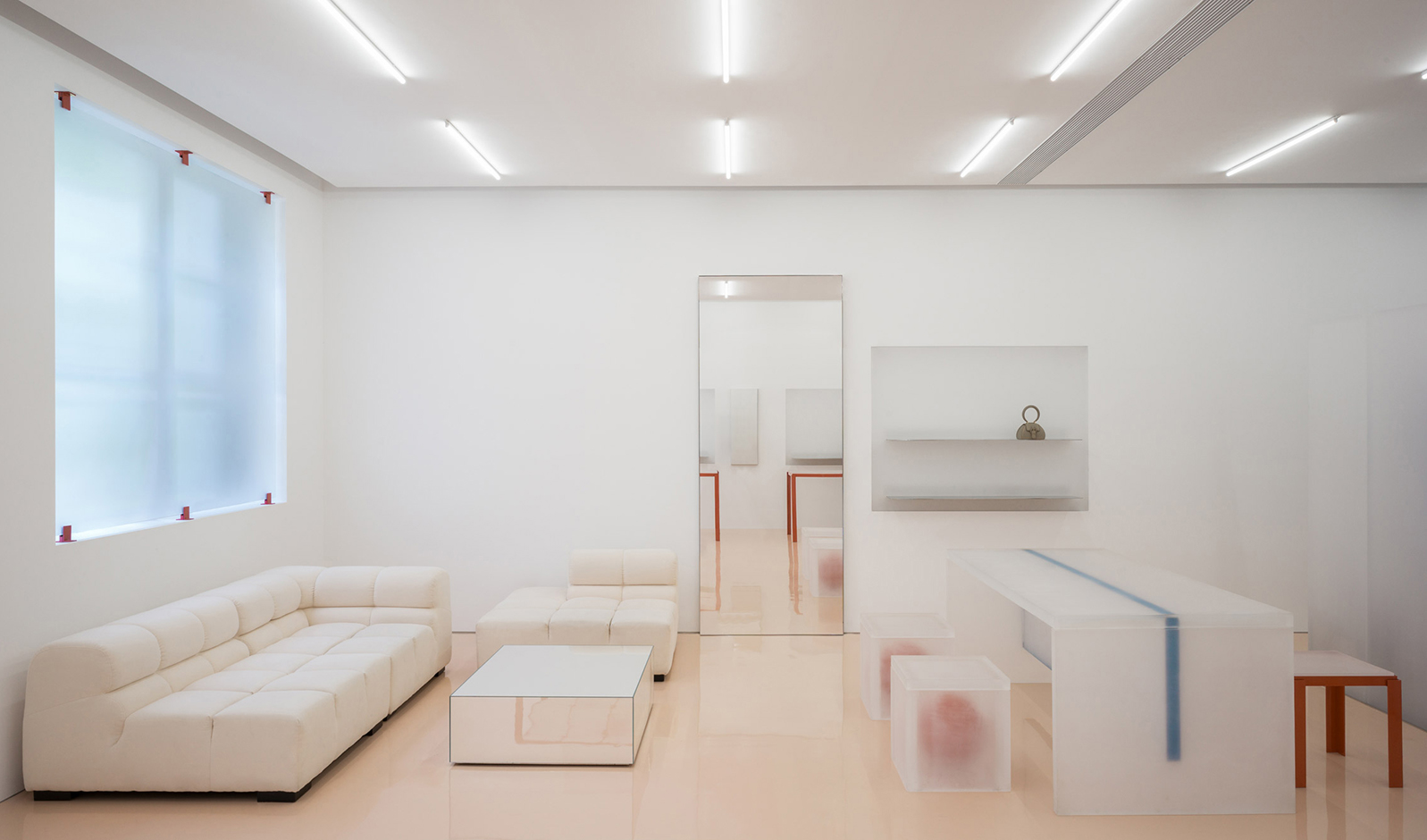 Over on Dezeen, we found this smooth-brain interior for Lika Lab, a bags and jewelry purveyor in  Hangzhou, China, designed by local studio Say Architects. The owners wanted a red and blue interior, but, concerned that such bright colors might distract from the products, the architects introduced a color-softening treatment in the form of a frosted resin skin cladding 12 pieces of bespoke, steel-framed display furniture.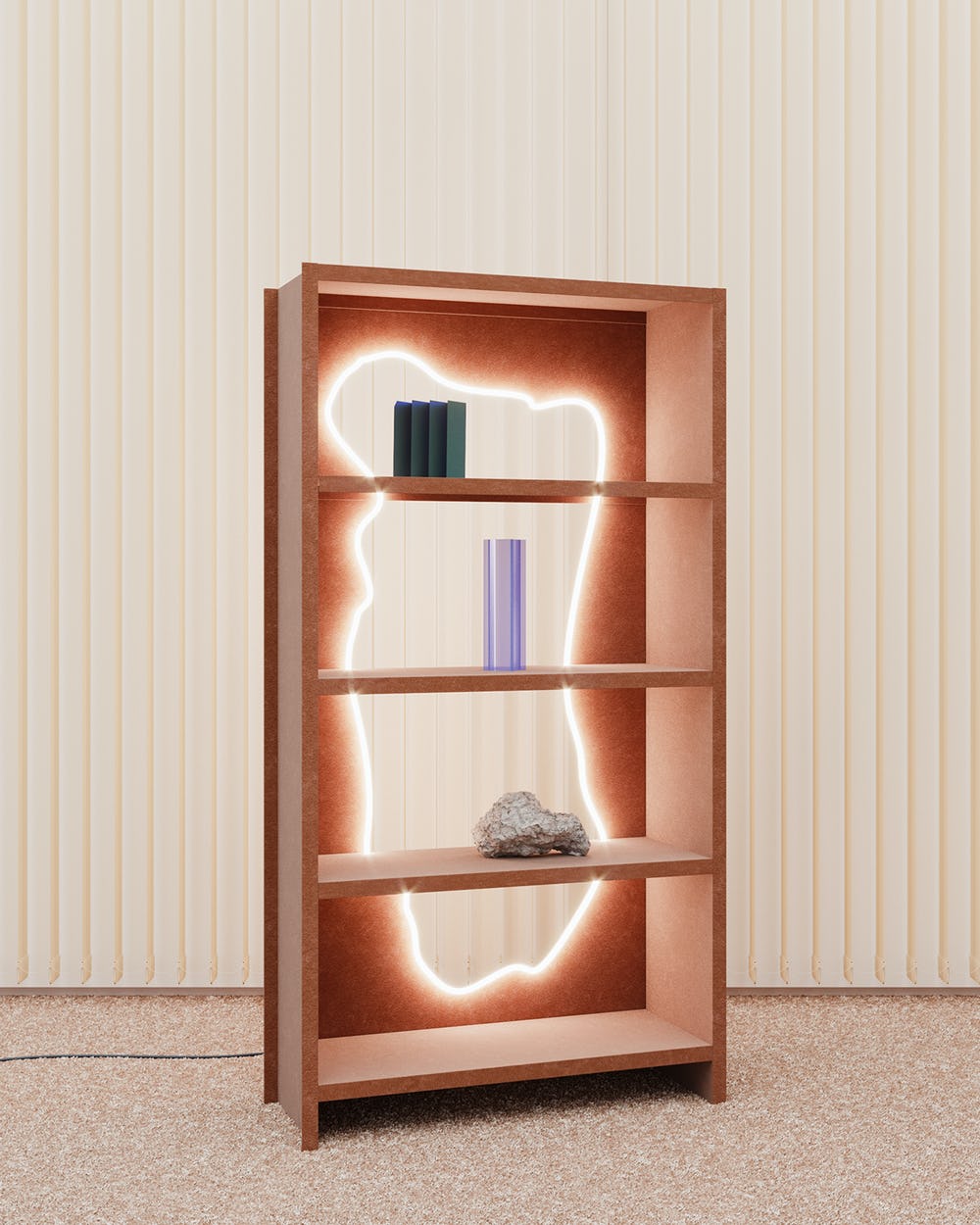 What is the future of design fairs? After two cycles of cancellations, that's the question on everyone's minds and also the subject of a Haute Living article this week. Though there is some virtual fatigue right now, the article argues that going forward, a hybrid event model that incorporates in-person and virtual elements will endure. "Virtual sessions that allow the event to transcend geographical boundaries and time will make for a more inclusive experience, with technology allowing a degree of connectivity we can still only begin to imagine. Furthermore, AR will blend the distinction between 'physical' and 'virtual', throwing the overall event narrative into center stage as an experience that can be felt in multiple ways."
Exhibitions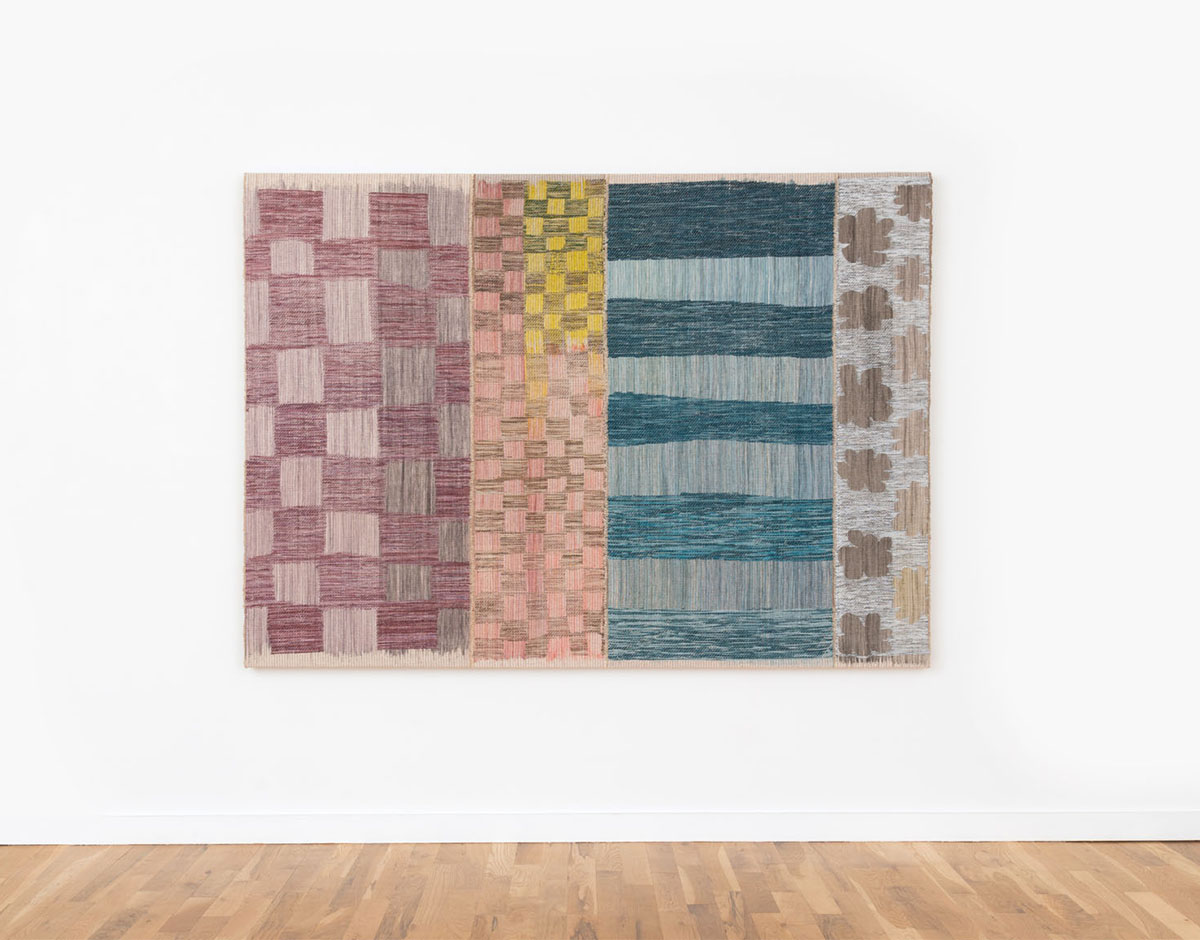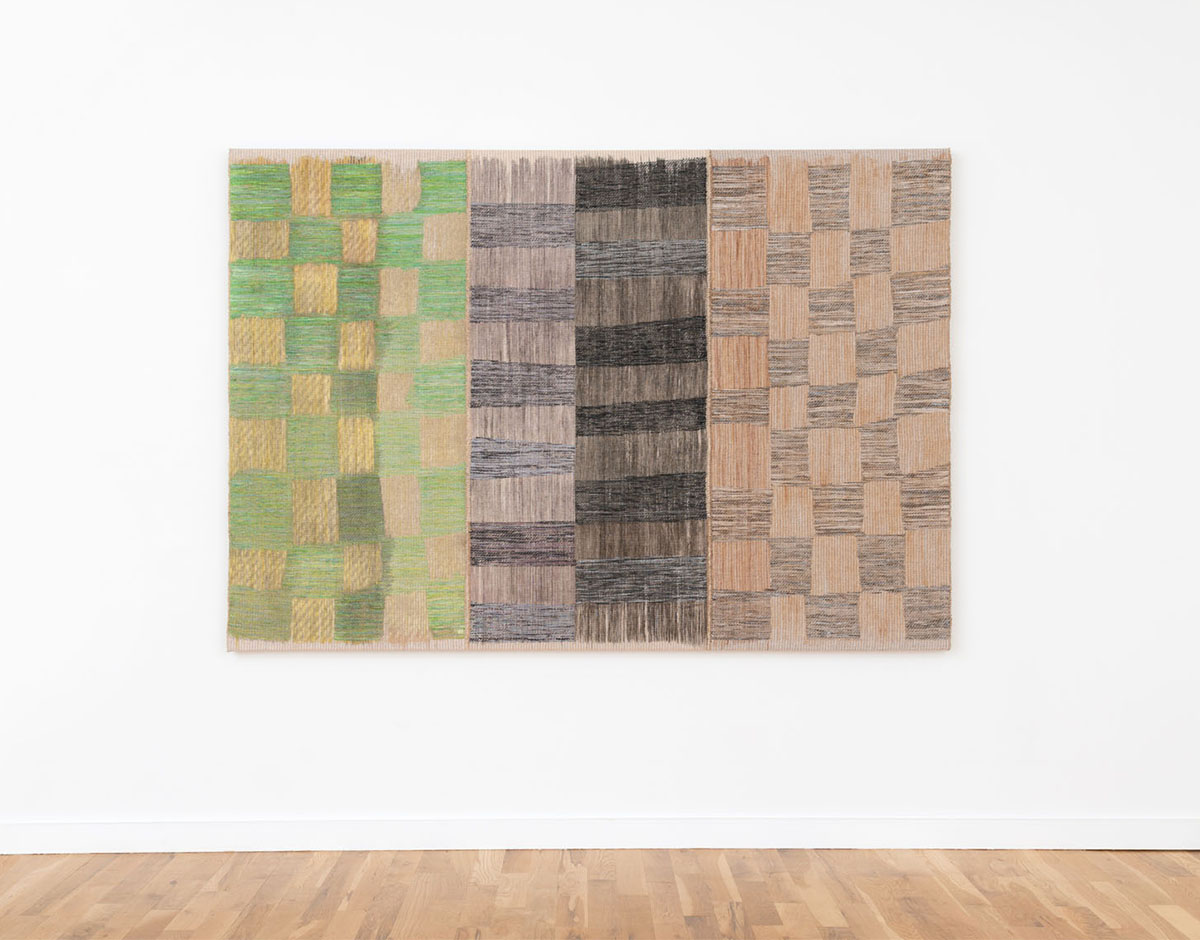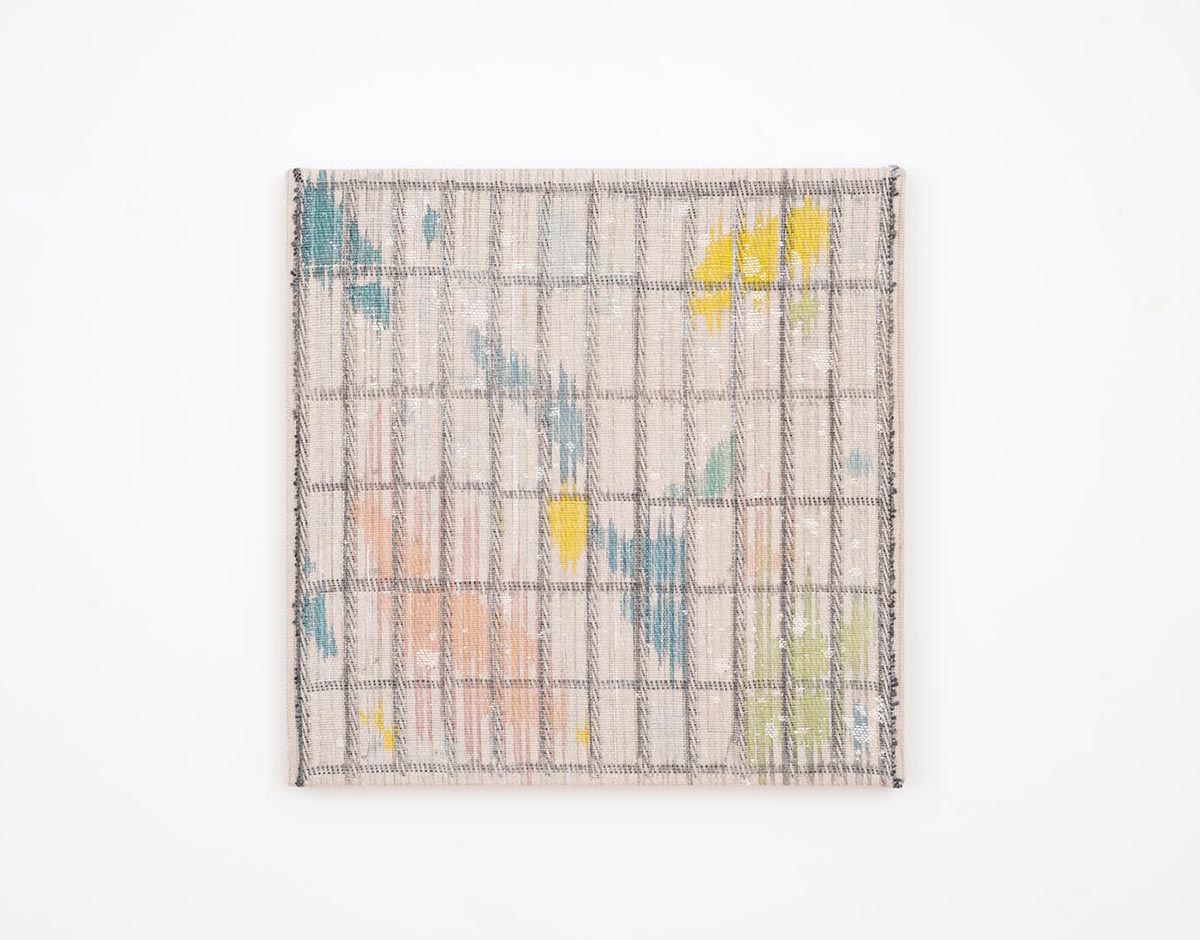 Artist Christy Matson has a new solo show at Volume Gallery in Chicago, showcasing a new mode of working she developed in quarantine. By painting the threads, and building layers of color that intersect in the weaving, she was able to work in intermittent stages, leaving the color to dry while she cared for her daughter. The patterns themselves were also informed by the aesthetics of care work and domesticity, making reference to things like ticking stripes, gingham, and subtle florals. "In a year in which the work of the home has been brought into sharp relief, Matson's new body of work captures the beauty, necessity, and tedium of domestic labor."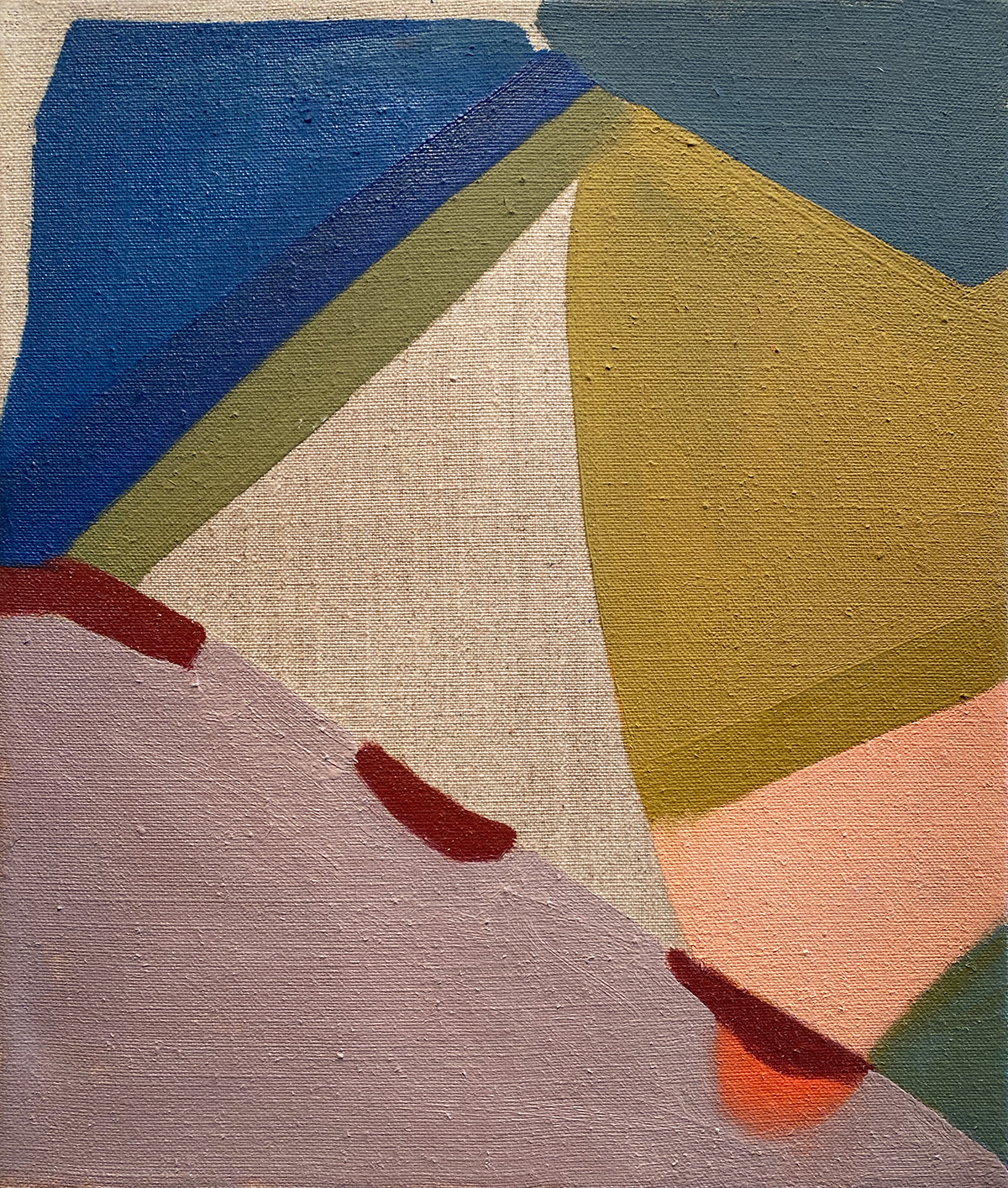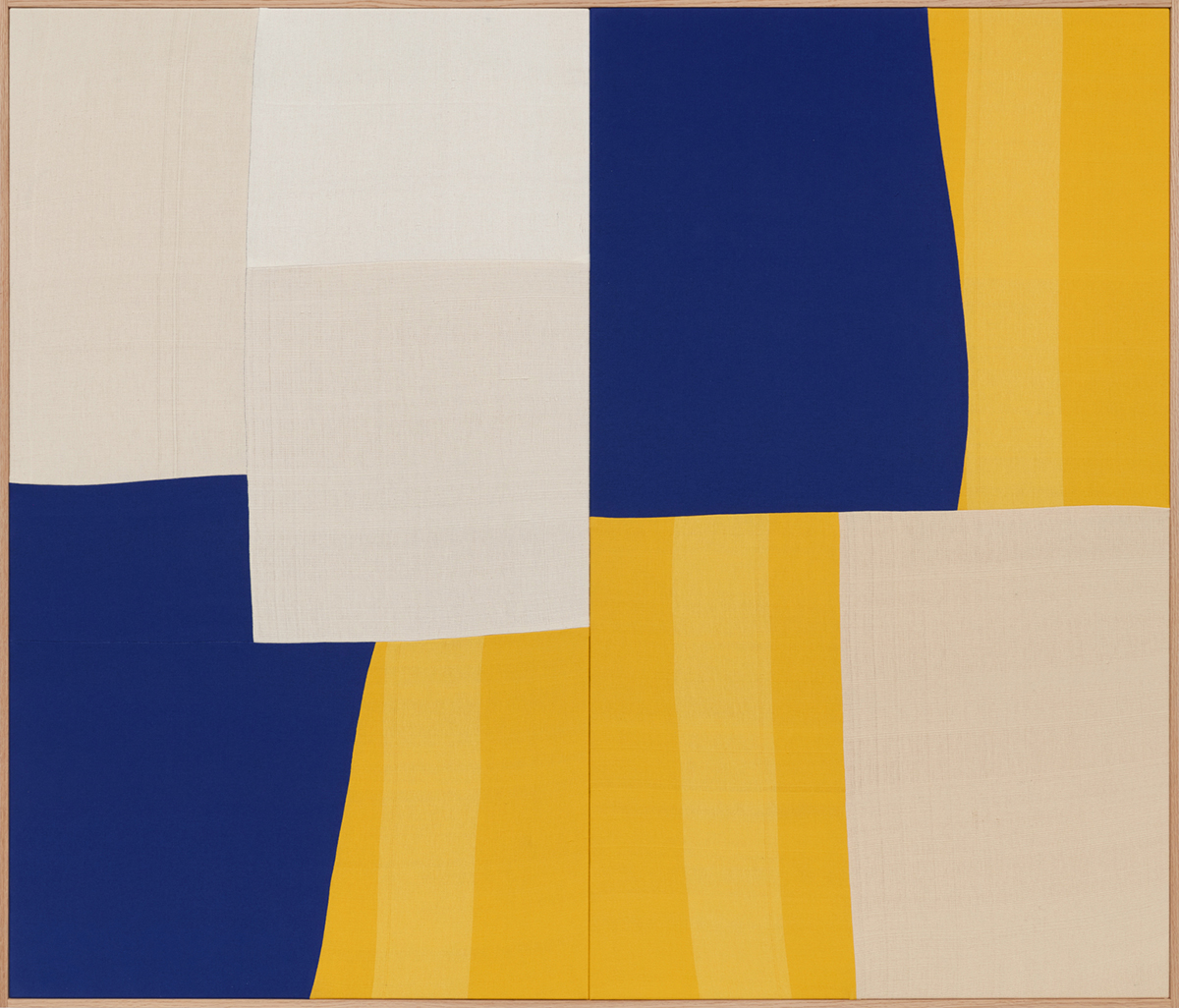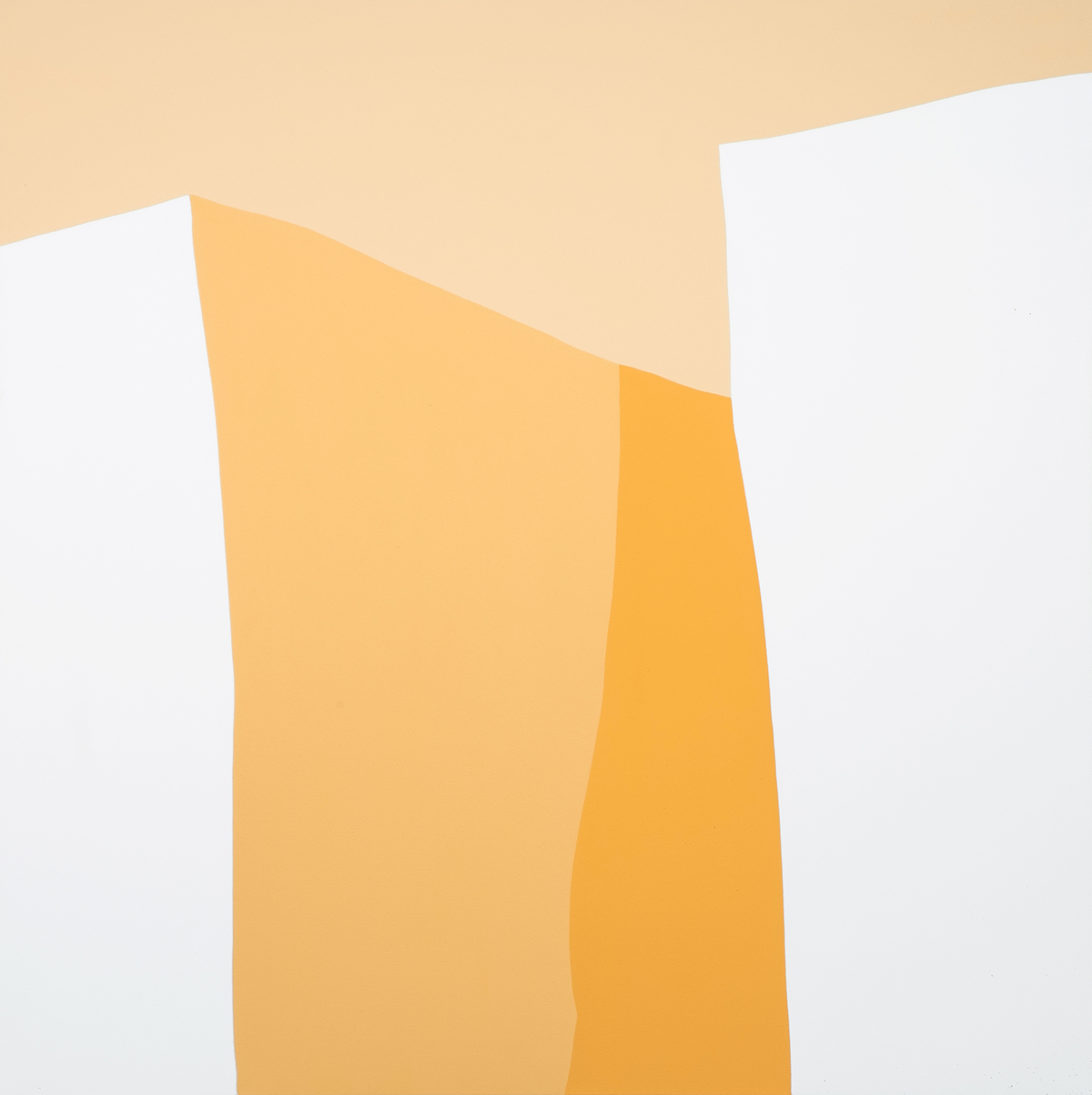 This week, a new group exhibition opens at Alexander Berggruen Gallery in New York. Called Shapes, the show explores geometric abstraction by artists both new and old (or dead): Marina Adams and Ellsworth Kelly; Ethan Cook and Imi Knoebel; Sam Moyer and Sol LeWitt. From top: Anna Kunz, Ethan Cook, and Paul Kremer.