11.21.20
Week of November 16, 2020
A weekly Saturday recap to share with you our favorite links, discoveries, exhibitions, and more from the past seven days. This week: Stockholm syndrome gets gentrified, a couple of ECAL grads consider light from a dark place, and a gallery show pays homage to John Lewis, Serena Williams and — who else? — Beyoncé.
Interiors
Elle Decor visited New York's up-and-coming Insta-antique dealers, including former guest editors Lichen, Claude Home, and Form Atelier, described by new Editor-In-Chief Asad Syrkett as: "Shops with clear points of view, that are engaging design-curious new audiences in ways that make them feel welcome, no matter their background, and getting people to think about collecting in sensitive ways that reflect the times." Photography by Malik Sidibe.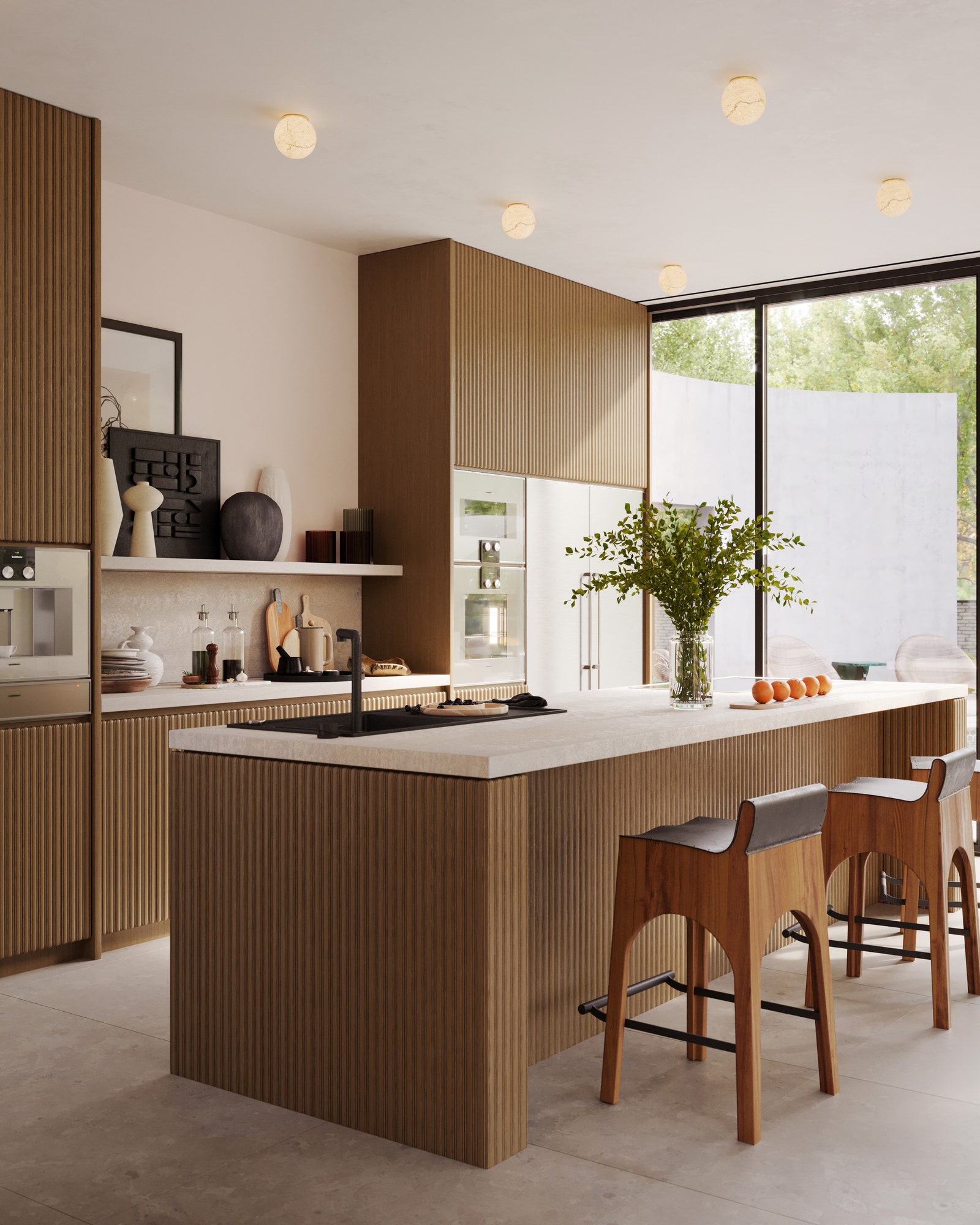 Architectural Digest launched The Iconic Home this week, a first-of-its-kind partnership between the magazine and the Black Interior Designers Network. The virtual show house is on view until November 24 and features rooms by Tavia Forbes & Monet Masters (a cabana styled with chairs by Chris Wolston and Seungjin Yang), Eneia White (a bathroom with twin horsehair pendants from Apparatus), and Brigette Romanek, whose fluted wood paneled kitchen, above, is truly iconique.

Barcelona-based Arquitectura-G, whose butter yellow apartment project we drooled over last year, designed a new Acne outpost in Stockholm. Housed in a former bank that was the site of the hostage situation that birthed the term "Stockholm syndrome" (too on the nose?), the space features furniture by Max Lamb and lighting design by Benoit Lalloz. Photography by José Hevia.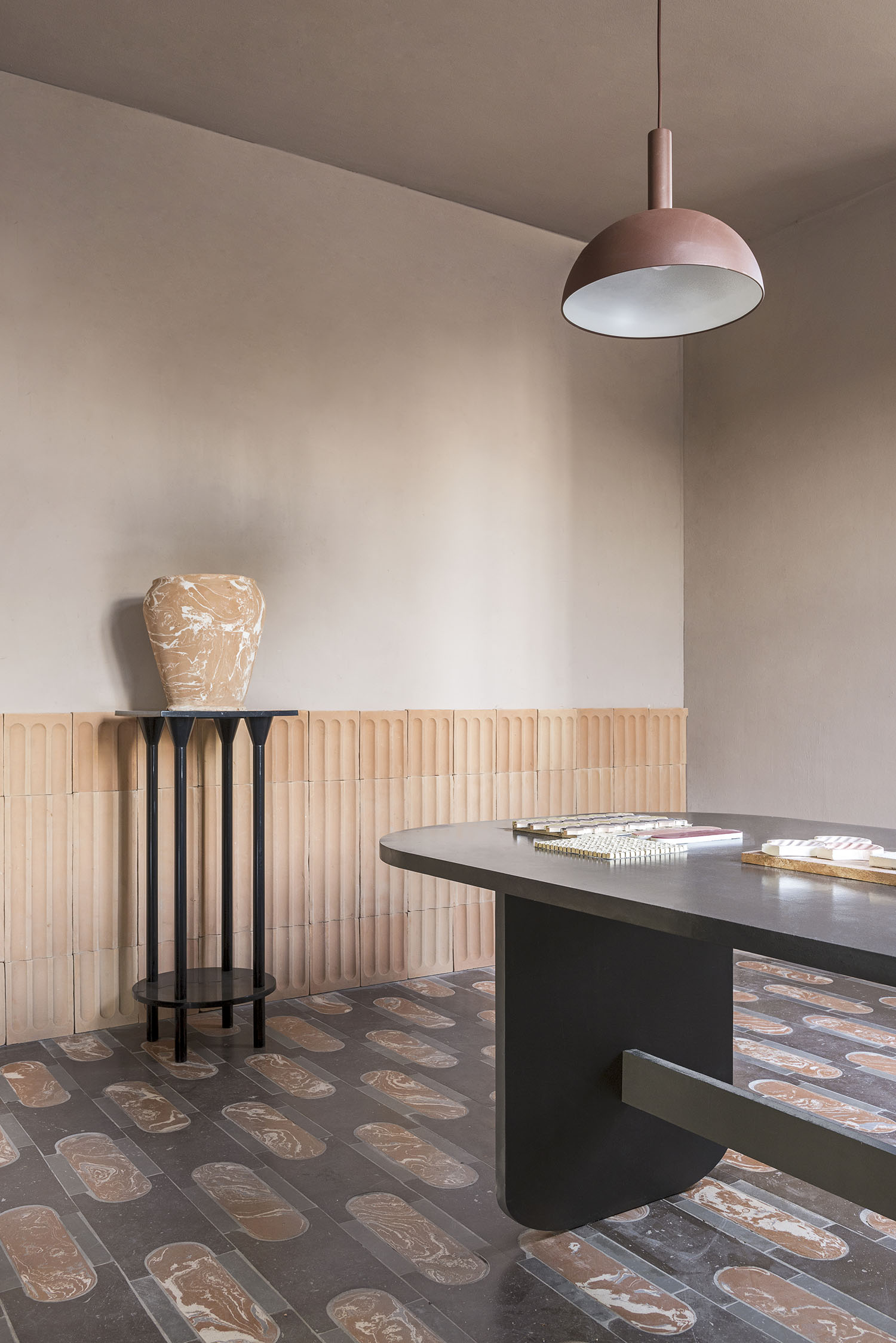 Fornace Brioni creative director Cristina Celestino (whom we've had our eye on since Salone del Mobile 2017) updated the company's headquarters in Gonzaga, Italy, making use of the pedigreed brand's tile as flooring and wall coverings, "playing with a palette of dusty colors…for a scenographic effect." It's too early to tell if "pill-shaped" is the new "checkerboard," but we're keeping our eyes peeled.
Discoveries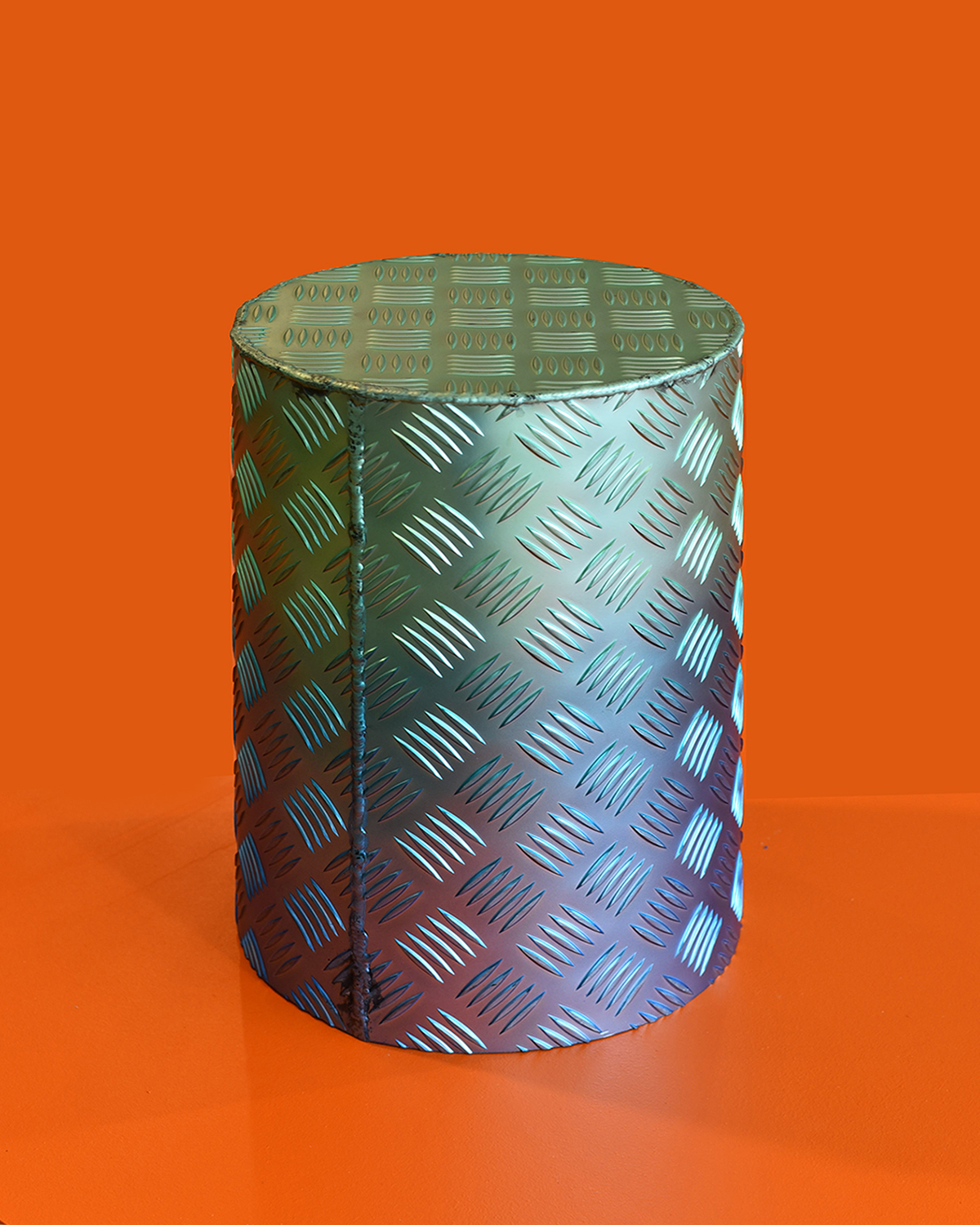 Designer Jinyeong Yeon, last seen on the site as part of the group show Stay At Home at Copenhagen's Last Resort gallery, makes anodized aluminum furniture and objects that repurpose the textured aluminum sheets typically used as industrial flooring.

Helsinki-based artist and designer Erin Turkoglu's handmade paddle mirror (top) and new O-jar (bottom) are just the kind of small-scale accessories Your Shelves Need Now!, assuming we'll all be rearranging them like mad people in lockdown this winter. I mean this in the best way possible!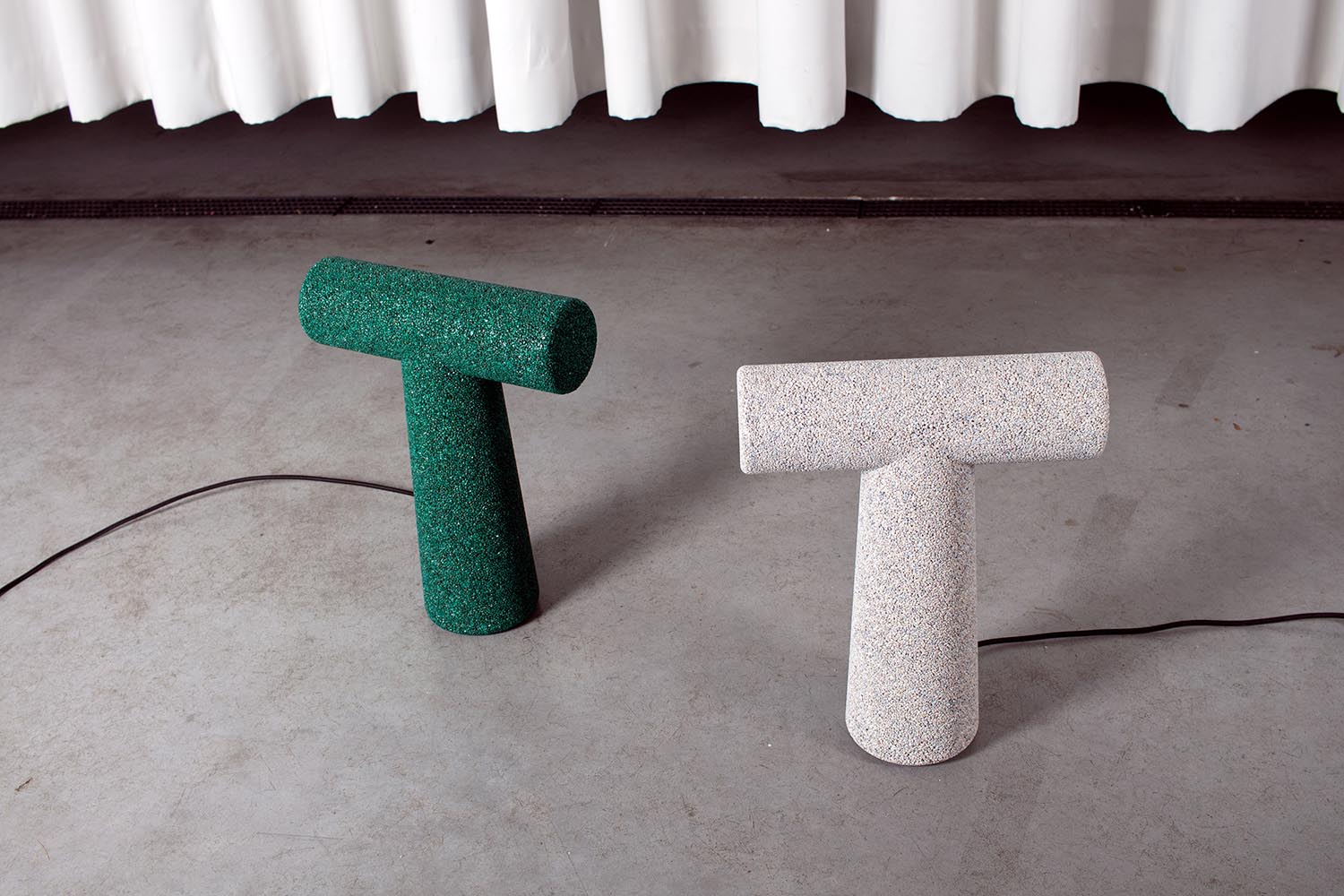 Eindhoven-based product designer Tijs Gilde utilizes industrial techniques to turn manufacturing materials into domicile-friendly furniture and objects. While his gravel Column Lights are decidedly not for the texturally-averse, their unique shape and straightforward functionality feels pleasingly modern.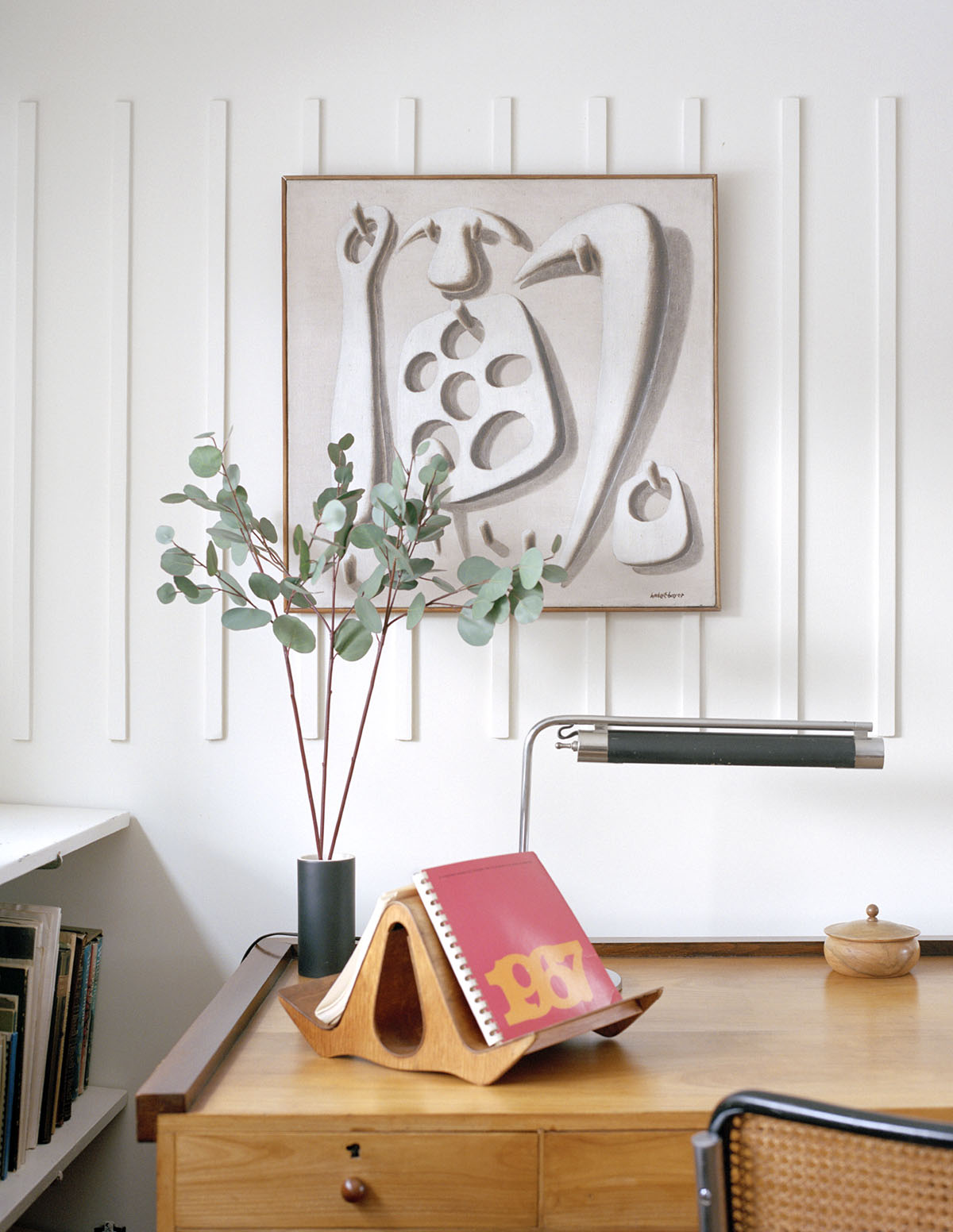 London-based Isokon Plus has reissued Gull, a cleverly-designed bookstand that can stand freely or be mounted on a wall. Originally designed in 1939, production of the Gull was actually halted due to a shortage of plywood during the Second World War.
The ECAL graduates Apolline Morel and Sunny SunDuck Oh present two ways to work with themes of transparency and light. Morel's lamps, born out of (and in response to) quarantine, use different thicknesses of glass to "evolve with light" throughout the day; Oh's polyester mesh forms, slipped over glass vases, are mutable works of art that use color to create shape and meaning. "It's a material that allows for the creation of forms which never fully shut themselves off from the world around them."
Studio Lampent's "light artworks" geometrically diffuse light through colored acrylic to create a striking gradient that just so happens to be fully customizable.
New offerings from Trame, whom we last featured at the top of the year, continue to explore the brand's North African Acid Trip™ aesthetic.
Shopping
Home For The Holidays is a small business-focused gift guide from beauty brand Peet Rivko. The goods featured run the gamut from candles to woven crossbody bags, but I found myself personally drawn to the City of Angels cool of Selva Negra's Santi sweater (above) because, obviously, and Suay's quilted full body pillow (below).
Exhibitions
Ruth van Beek's The Nursery opens today at The Ravestijn Gallery in Amsterdam, an exhibition of new collages that continue the artist's exploration of "the transformation of forms into bodies" and the dichotomy between object and emotion.
Sam Gilliam's Existed Existing, on view through December 19 at PACE gallery, is the artist's inaugural exhibition with the gallery. Combining three new bodies of work including large-scale paintings, geometric wood objects, and monochromatic paintings on Japanese washi paper, the show is a timely meditation on the physicality of color.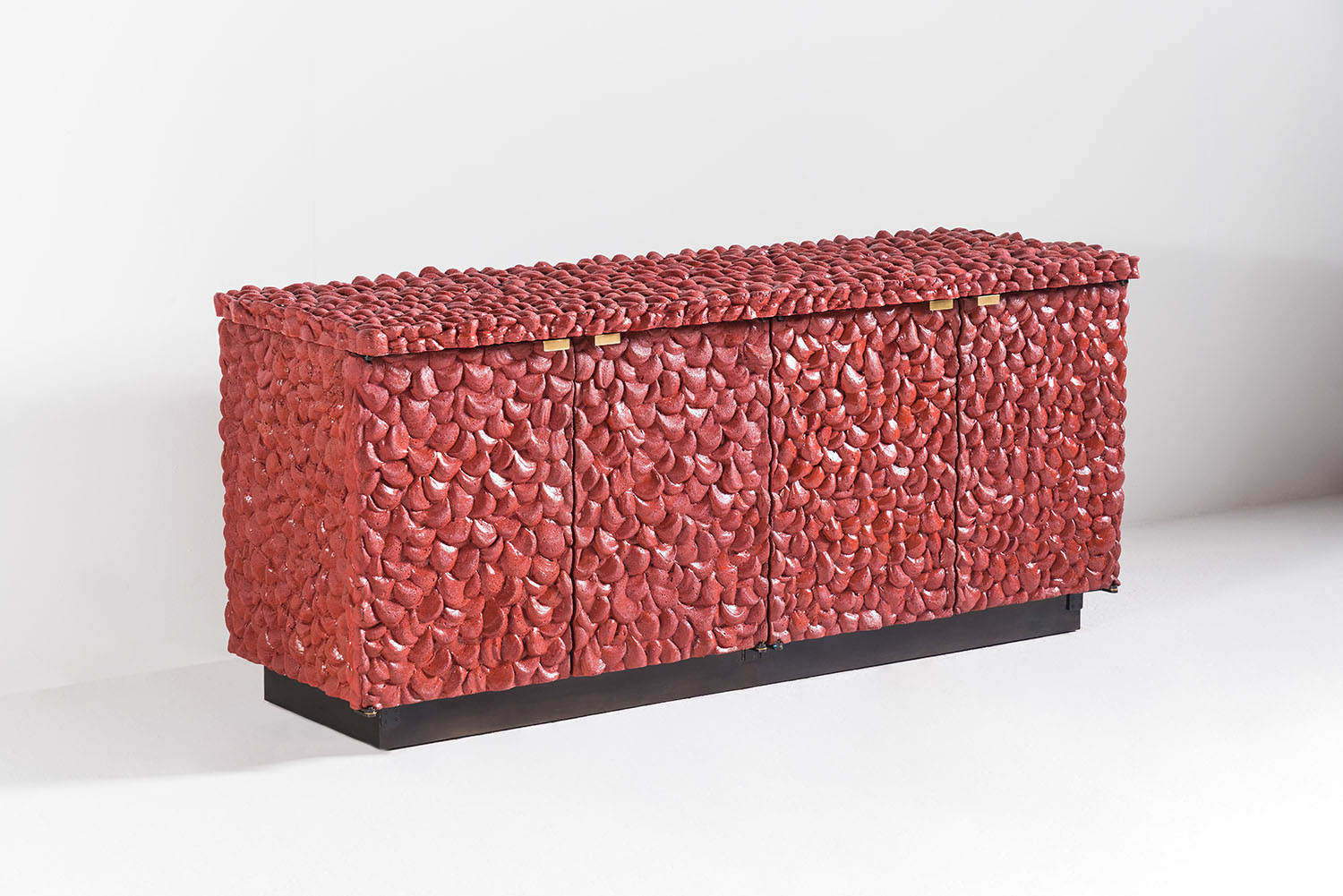 The conceptual artist and designer Brecht Wright Gander debuted the Homemaker Credenza (above) at new gallery Room57 this week, alongside another credenza with a very long name and Another Fucking Lamp (1). Weighing over half a ton, Gander's design "belies the default to flatness with which designers treat concrete," and will anchor a room with flair. (Assuming your foundations are structurally sound.)
An exhibition of new paintings from Berlin-based Dutch artist Rachel de Joode, Soft, is on view at Annka Kultys Gallery. De Joode's first solo show in London, Soft features five of the artist's large scale abstract paintings from her 2020 Sloppy Therapy series.