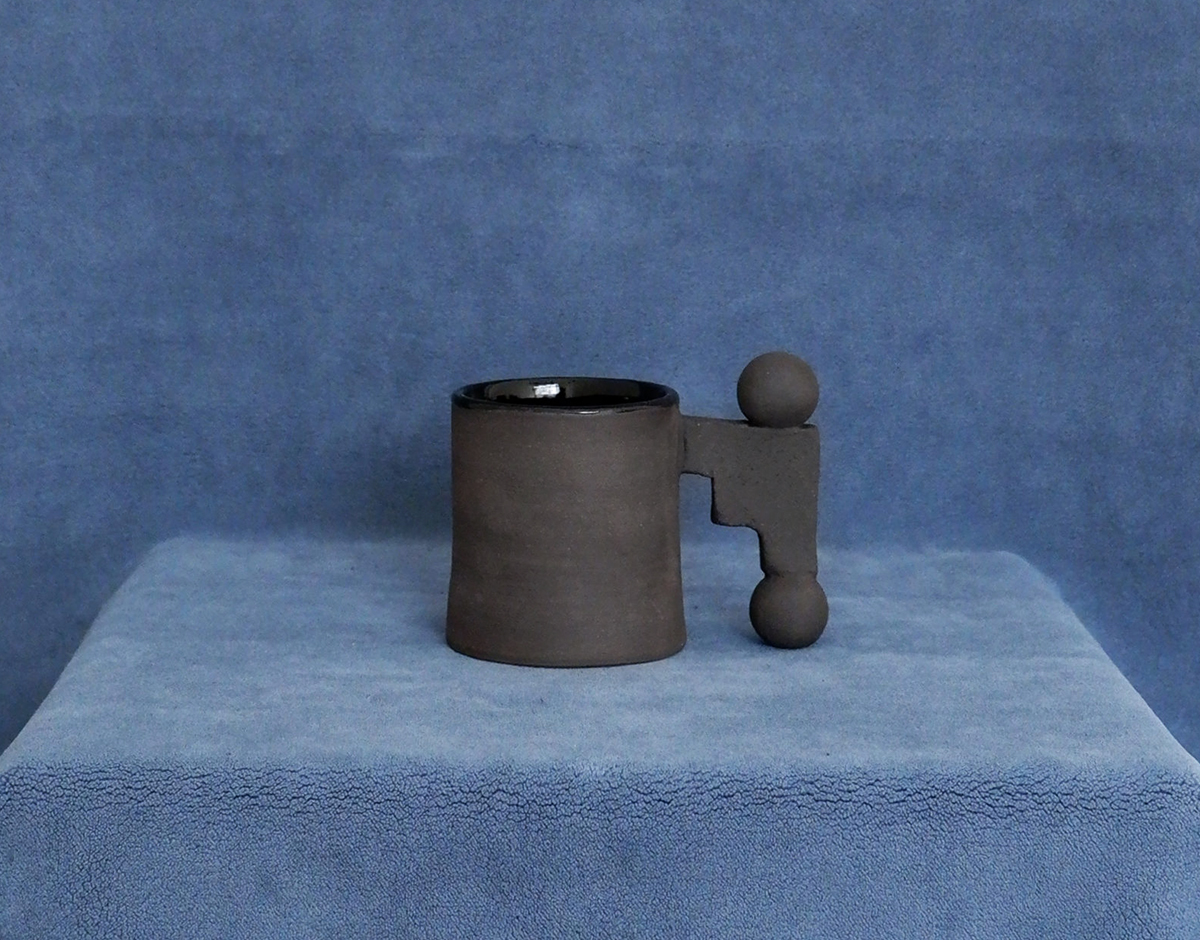 A weekly Saturday recap to share with you our favorite links, discoveries, exhibitions, and more from the past seven days. This week: a reissued Memphis classic, a new hotel in Baja, and a cache of European ceramic finds, including this mug with #tinyballs.
Discoveries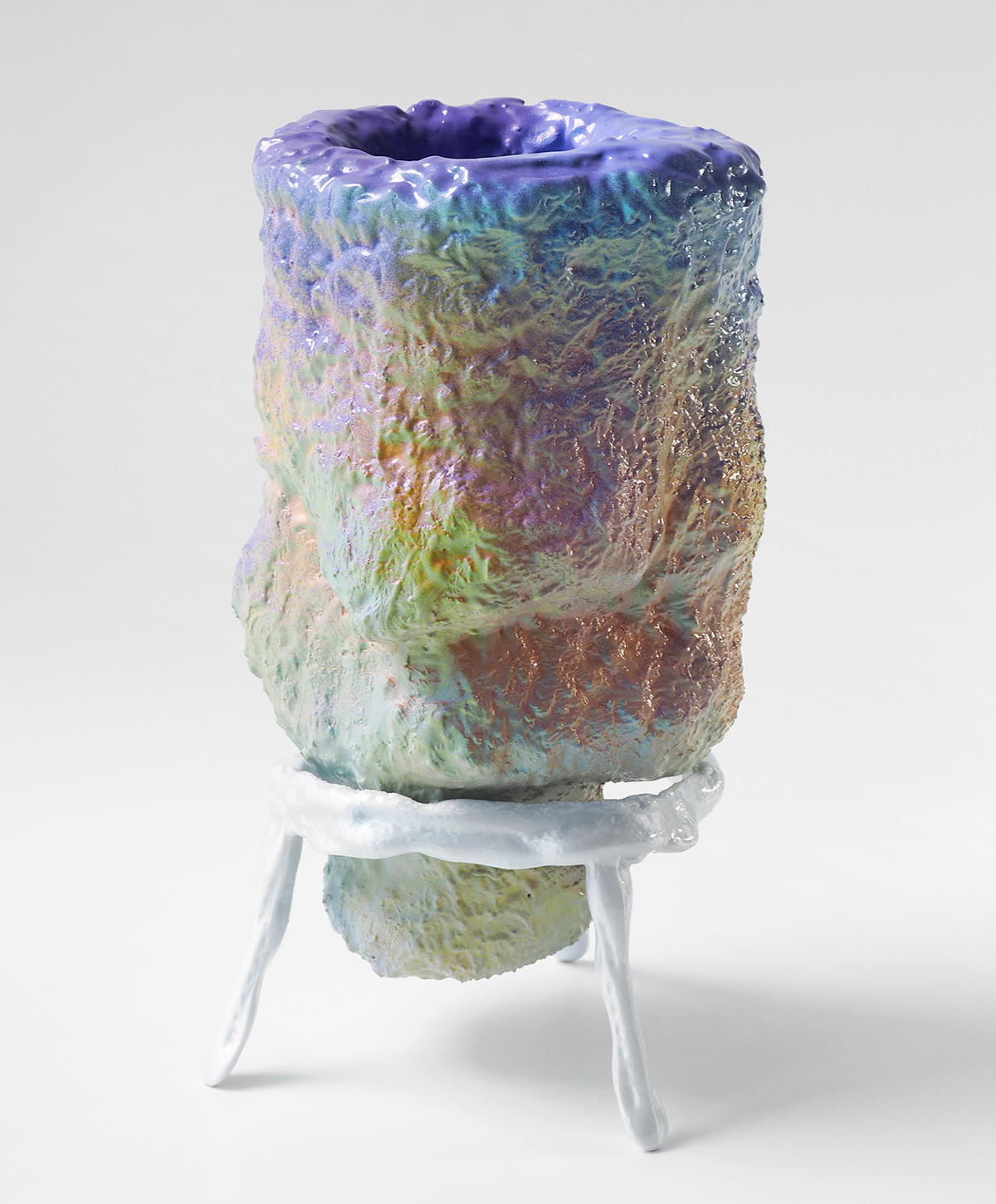 This little moon lander of a vase is made from styrofoam and Jesmonite, the work of the Parisian duo Auch Katz Studio. Don't think we'll ever get tired of a good pastel ombre.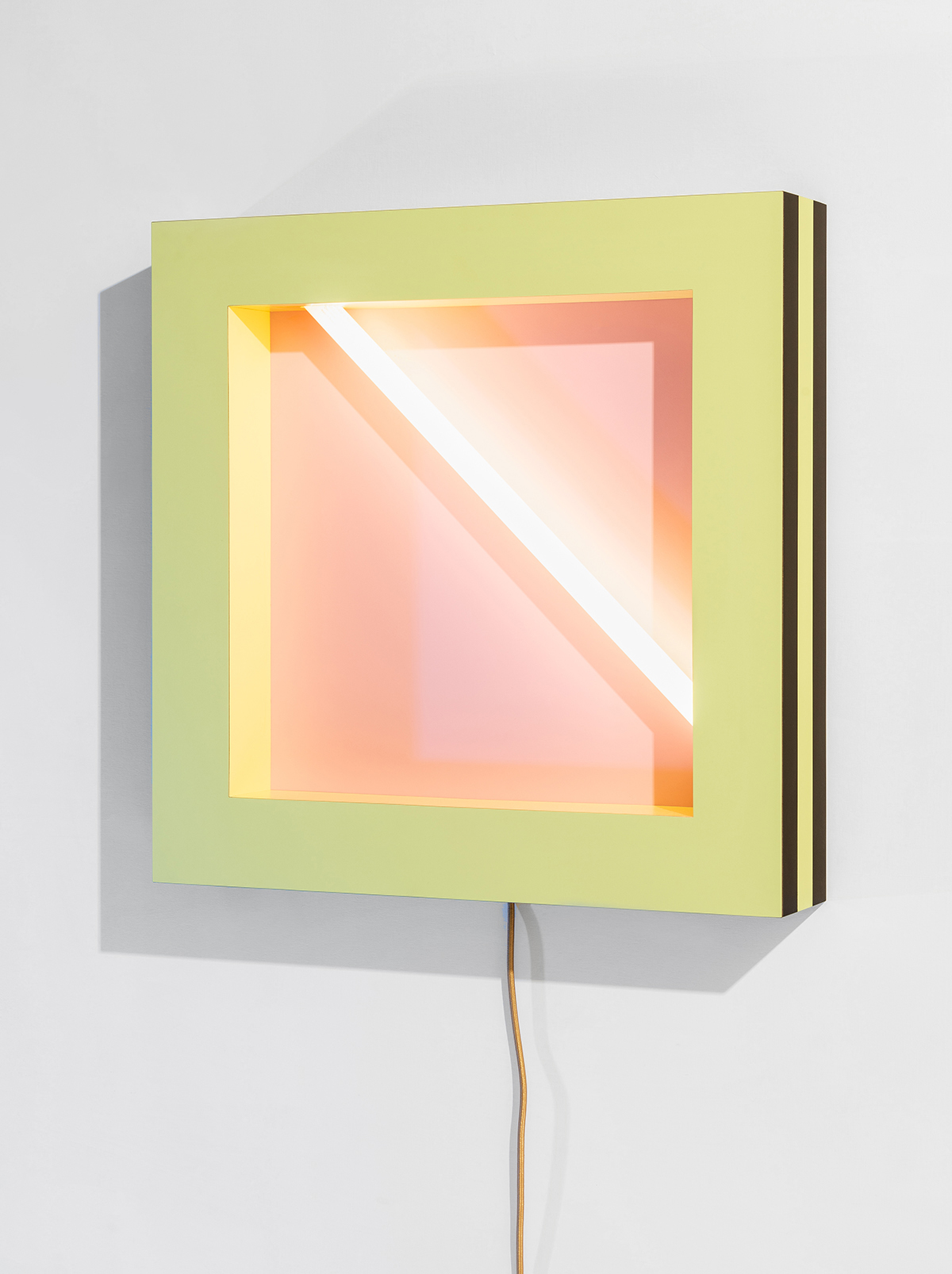 Milan's Post Design gallery just released this wall art / lamp hybrid, originally designed in 1981 by Memphis co-founder Martine Bedin. The base is made from wood and colored laminate, cut through with a neon tube. Bedin "says it resembles desserts with pistachio and strawberry."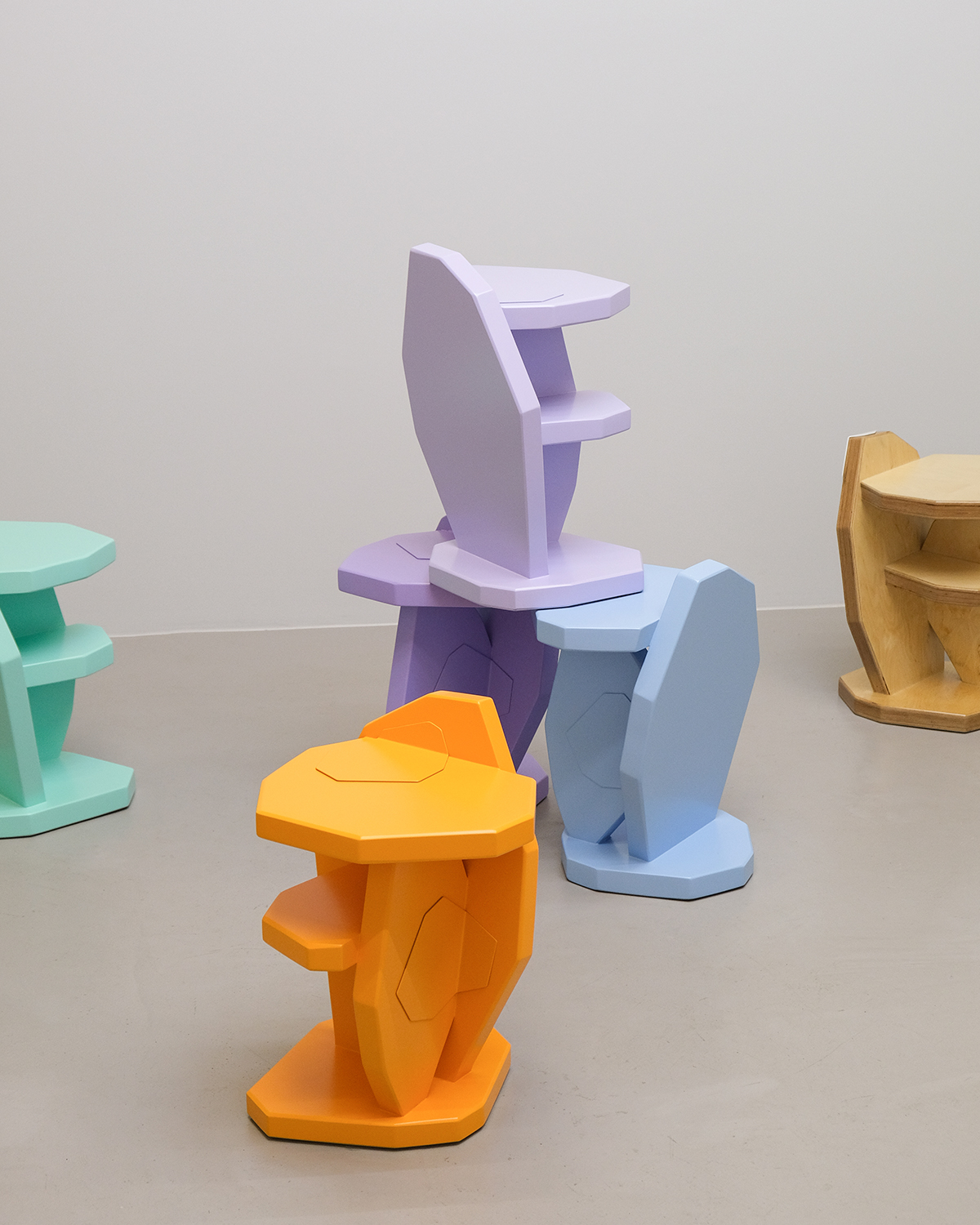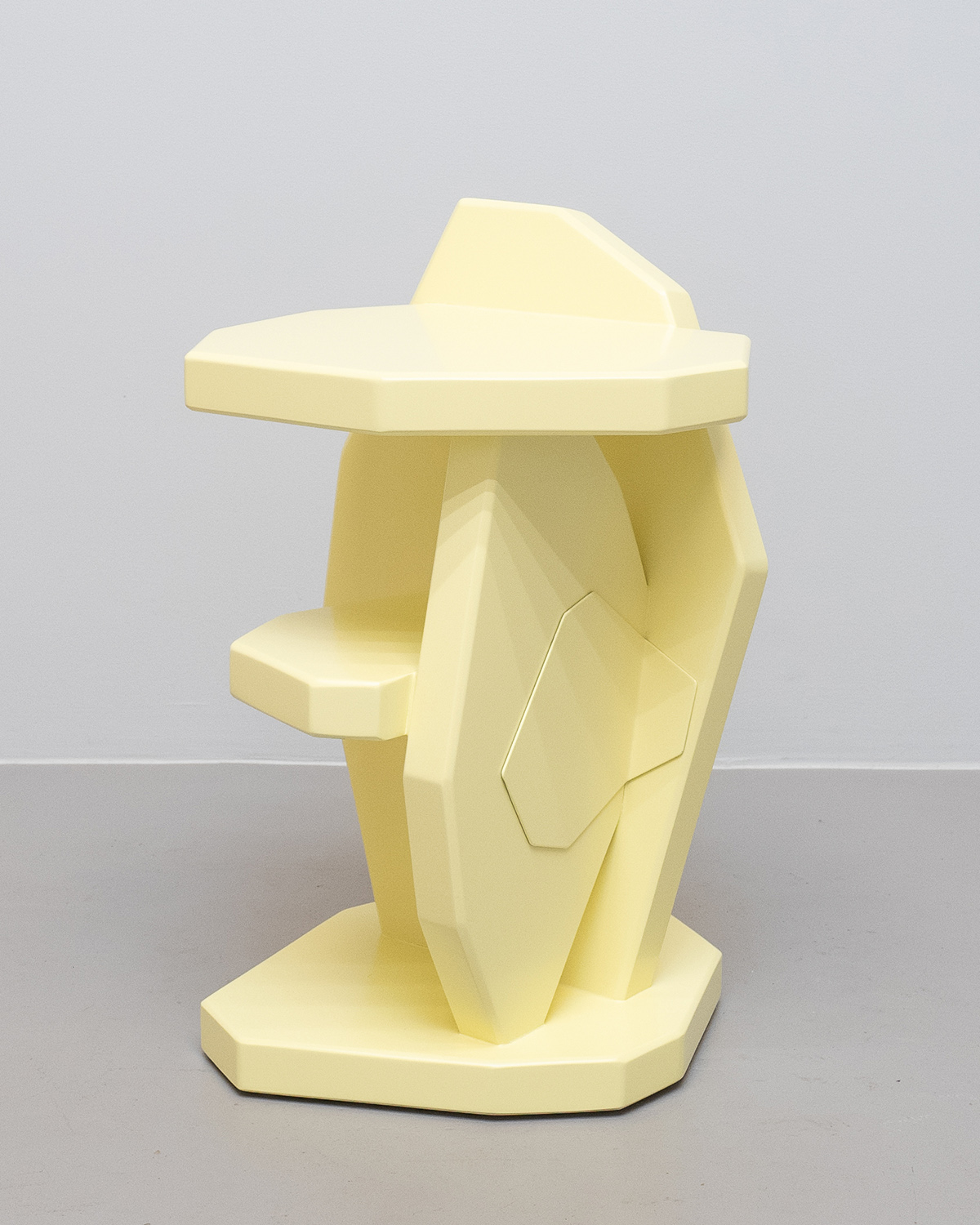 Danish designer Jacob Egeberg just released this colorful series of side tables, called Patched tables because after creating an assemblage of wooden forms and painting them with car lacquer, he adds small aluminum patches on top for extra shapey-ness.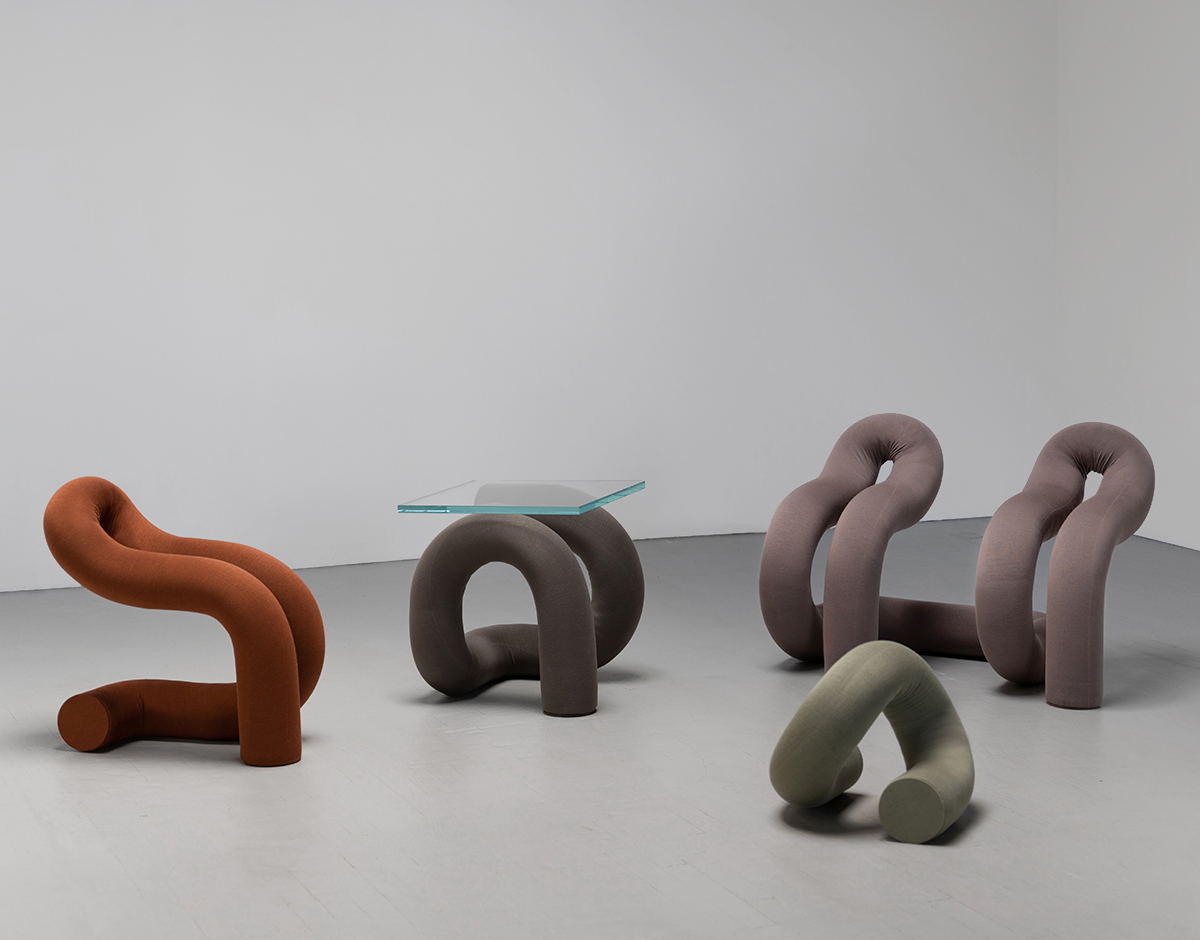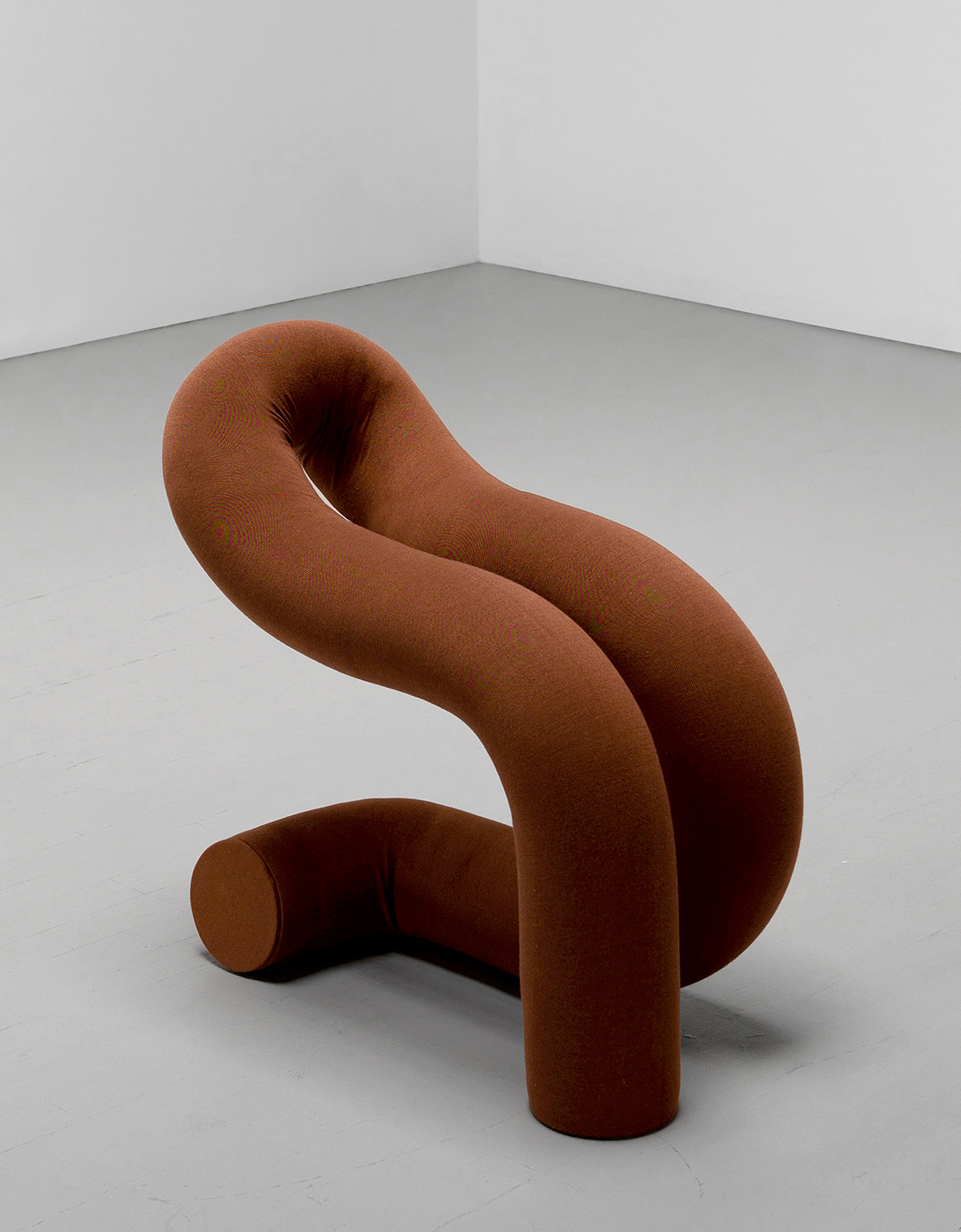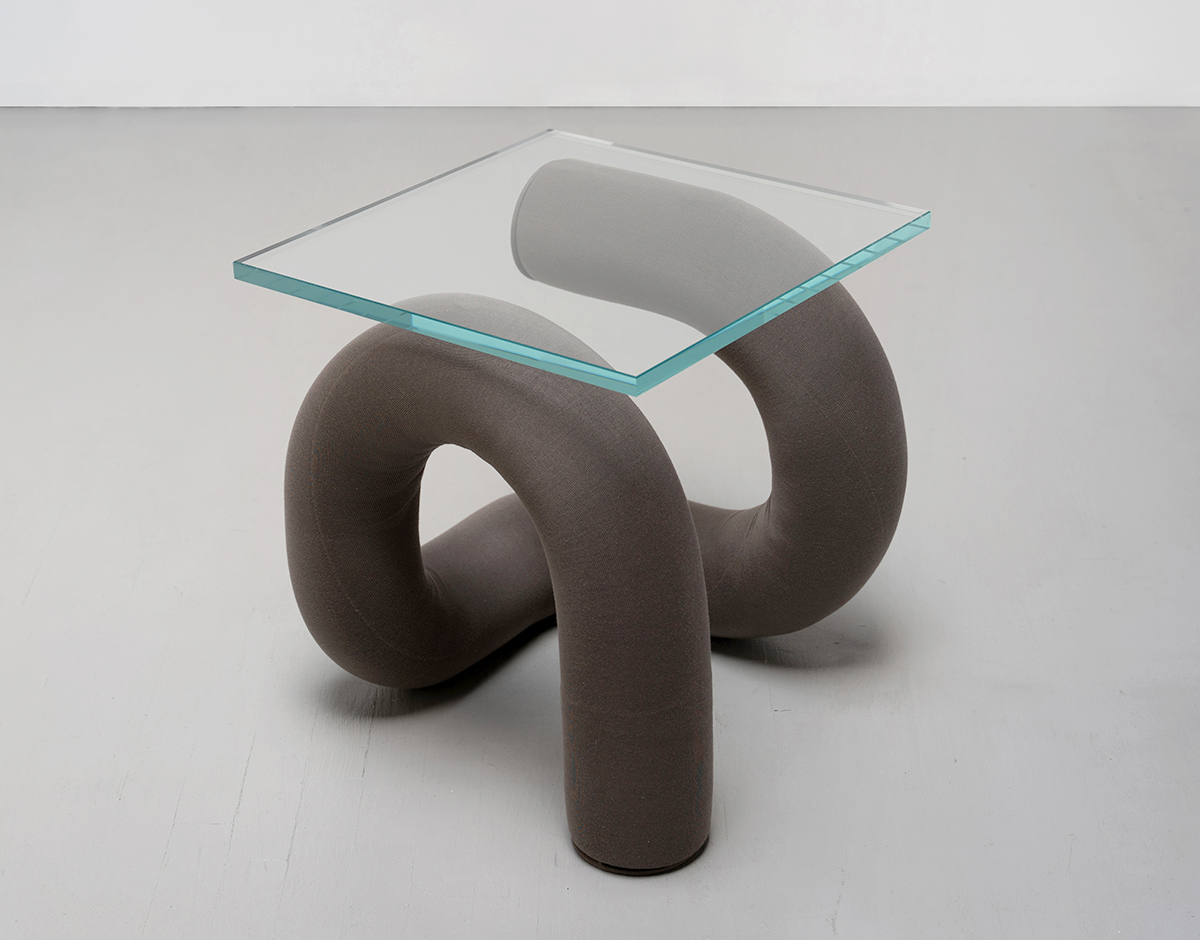 The latest from NYC designer Ara Thorose is Ulu, a group of loopy seating and tables made from steel and foam noodle-forms covered in a wool- and silk-blend fabric. Loving the muted colors on this series.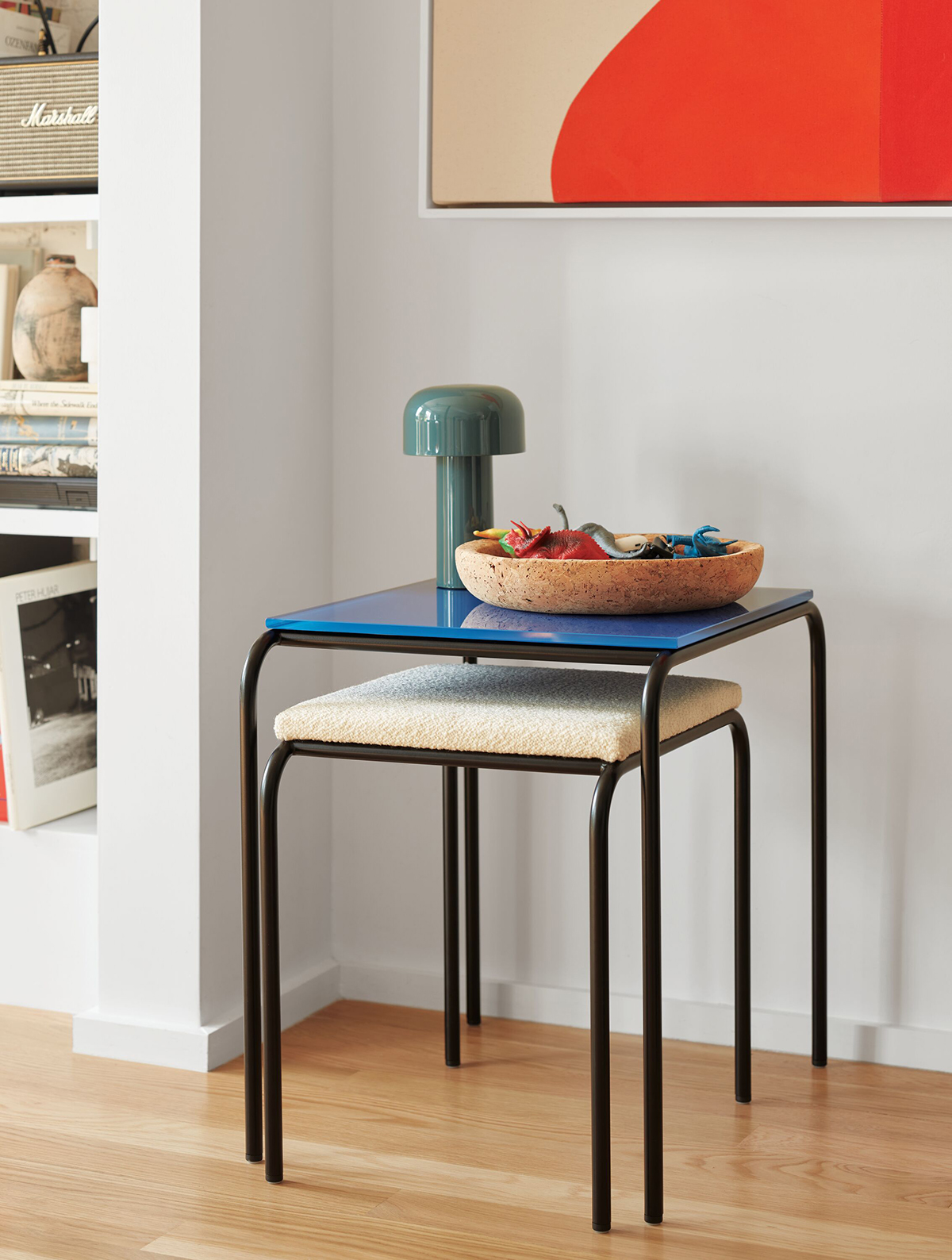 Three years since launching with us at Sight Unseen Offsite, Studio Sayso — the shared practice of Sarita Posada and Sophie Lou Jacobsen — have launched their first commercially produced collection, with Design Within Reach. Fellow consists of two sets, a side table topped with wood or colored glass and paired with either an upholstered stool or pouf. Meanwhile, DWR's other spring launches include a gorge Jens Risom table and a rug by Dusen Dusen.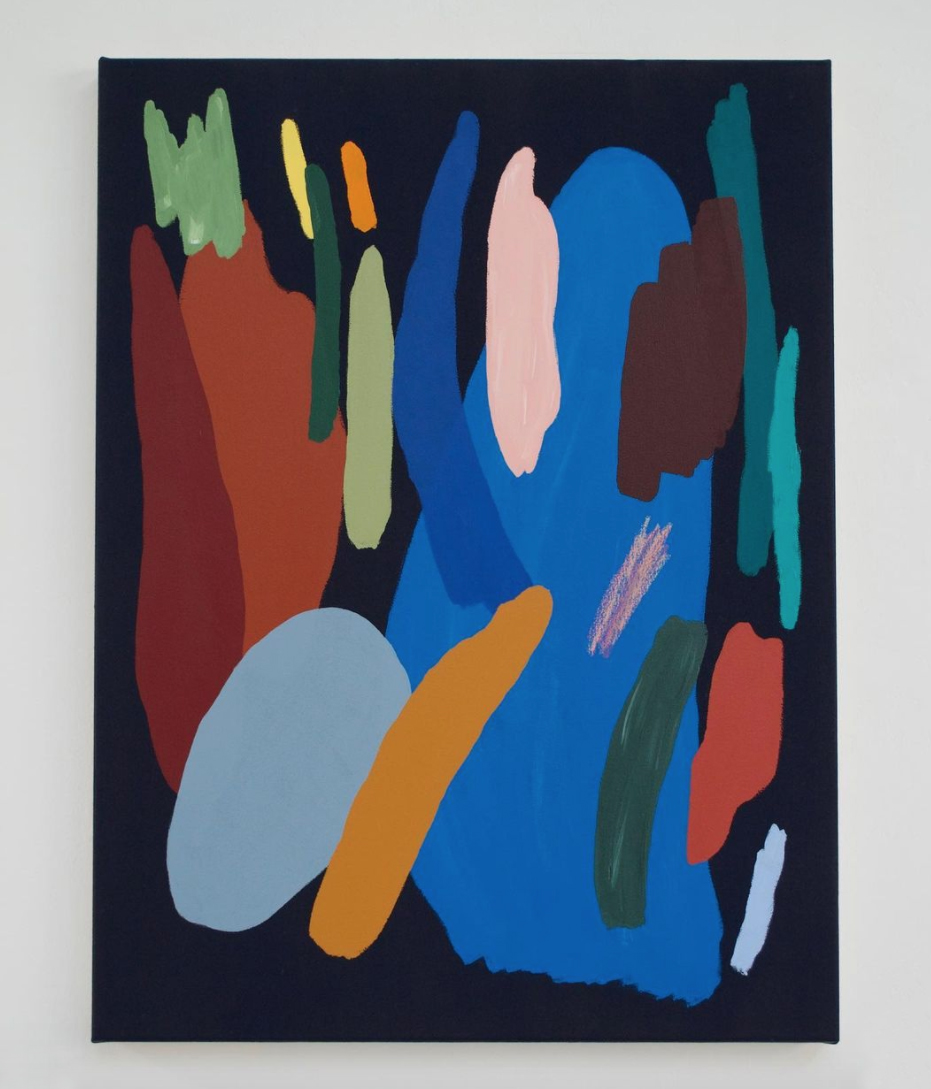 The painting you want above your couch right now: An abstract piece by London artist Jason Tessier. Or better yet, two pieces.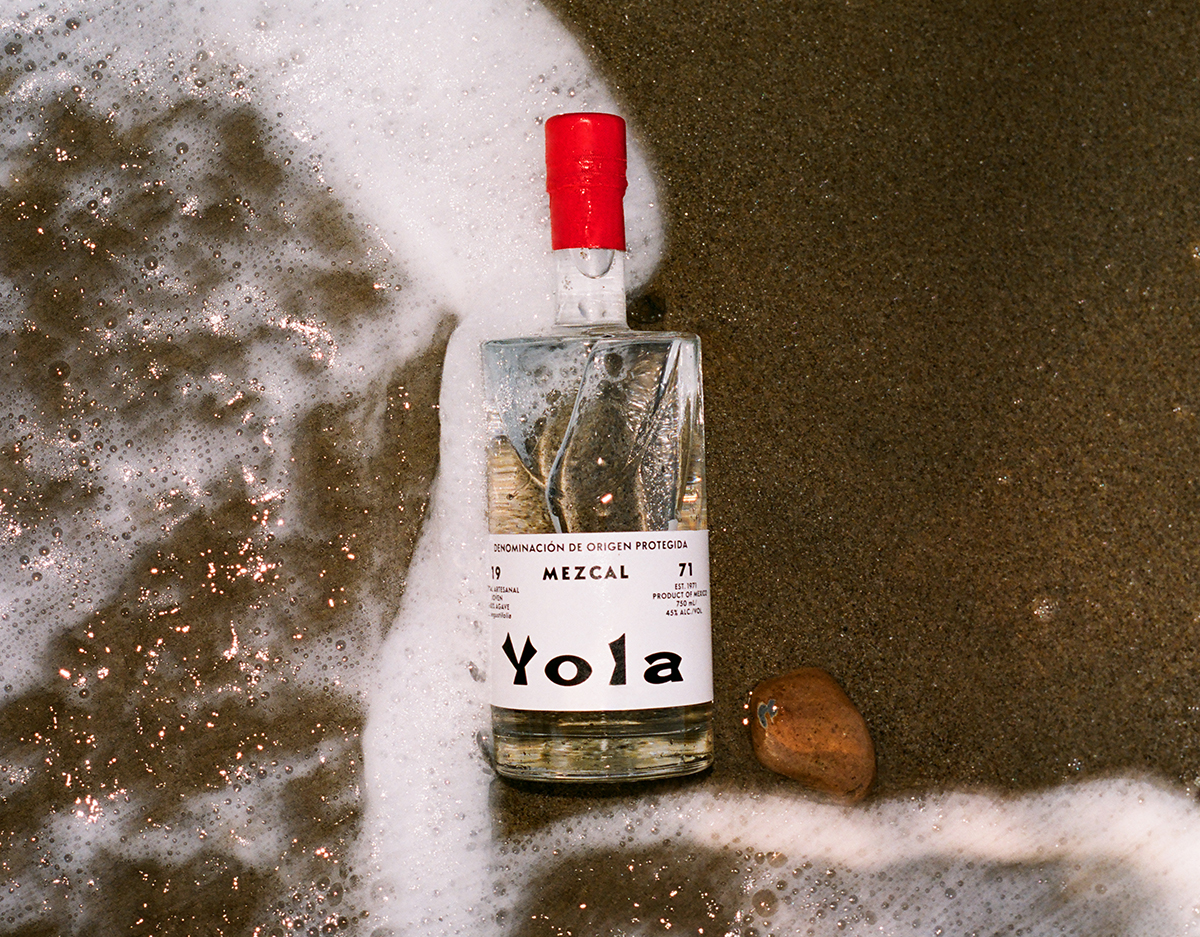 Really fond of the new logo and identity for Yola mezcal, created by the brand's in-house team with Peter Miles, also known for designing Celine's identity. Its contours are unusual in a very good way.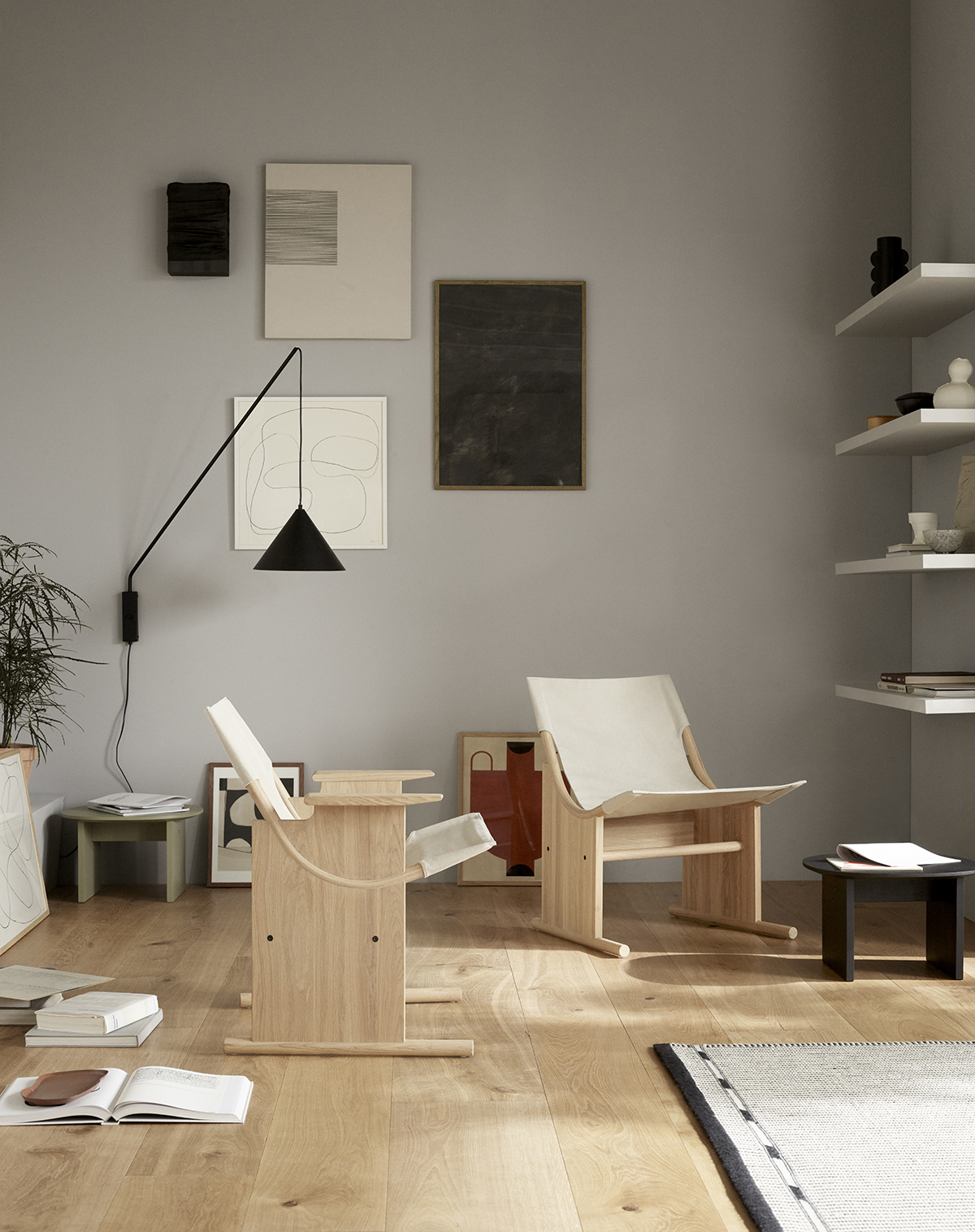 How comfortable does this chair look? It's the new Sling chair by Industrial Facility for the Danish brand Takt, so-named for its unique construction: a linen sling suspended from an oak frame and tilted backwards to an angle that's perfect for reading and relaxing. Just find somewhere to kick your feet up and you're golden for the afternoon. Also, that green is just right.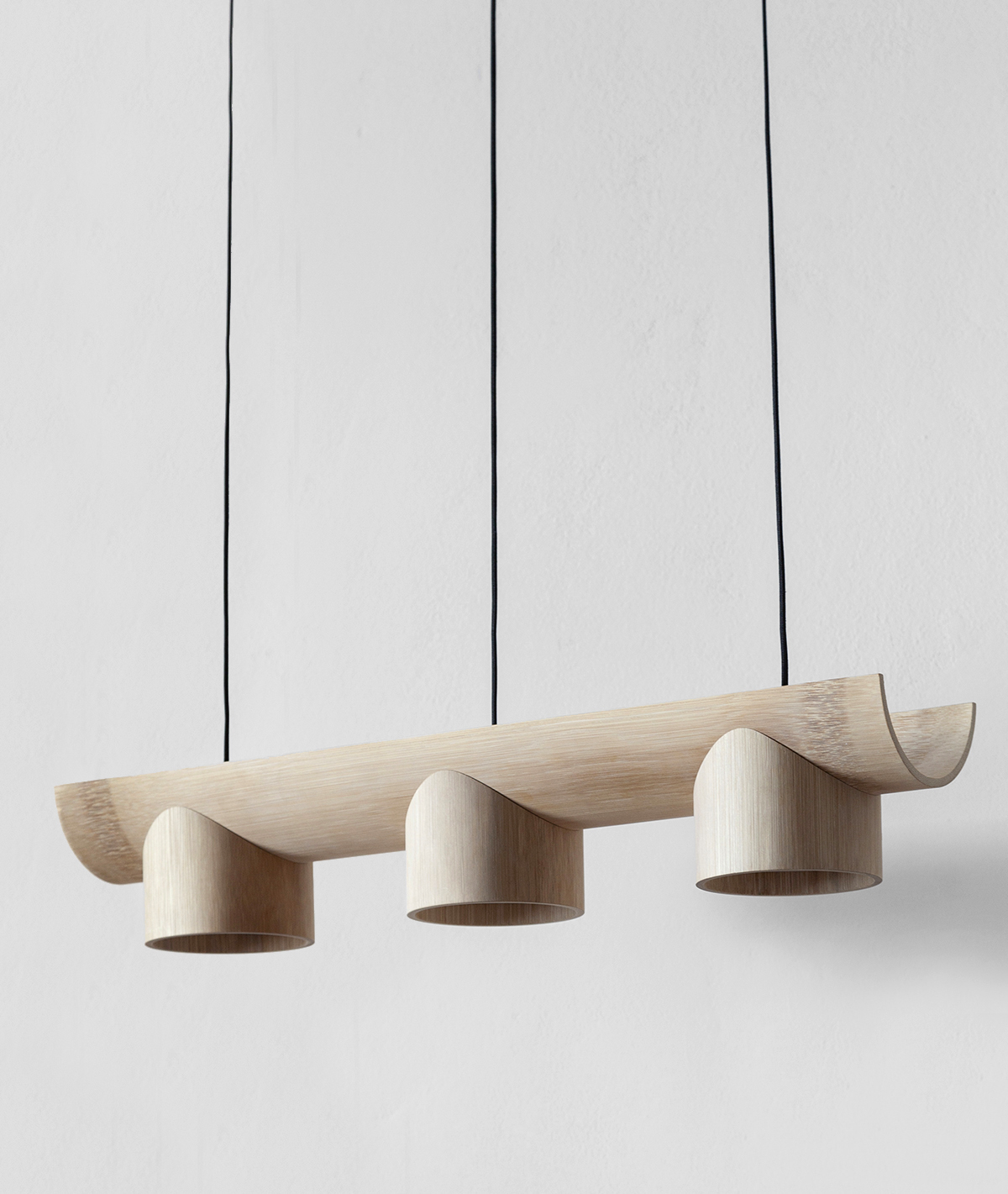 Gueule de Loup is a hand-carved bamboo pendant light by French designer Samy Rio, and it's on view right now as part of Threads of Nature, an exhibition at Spazio Nobile in Belgium of works made with organic materials and processes. Check out the bright-blue version, too.
Exhibitions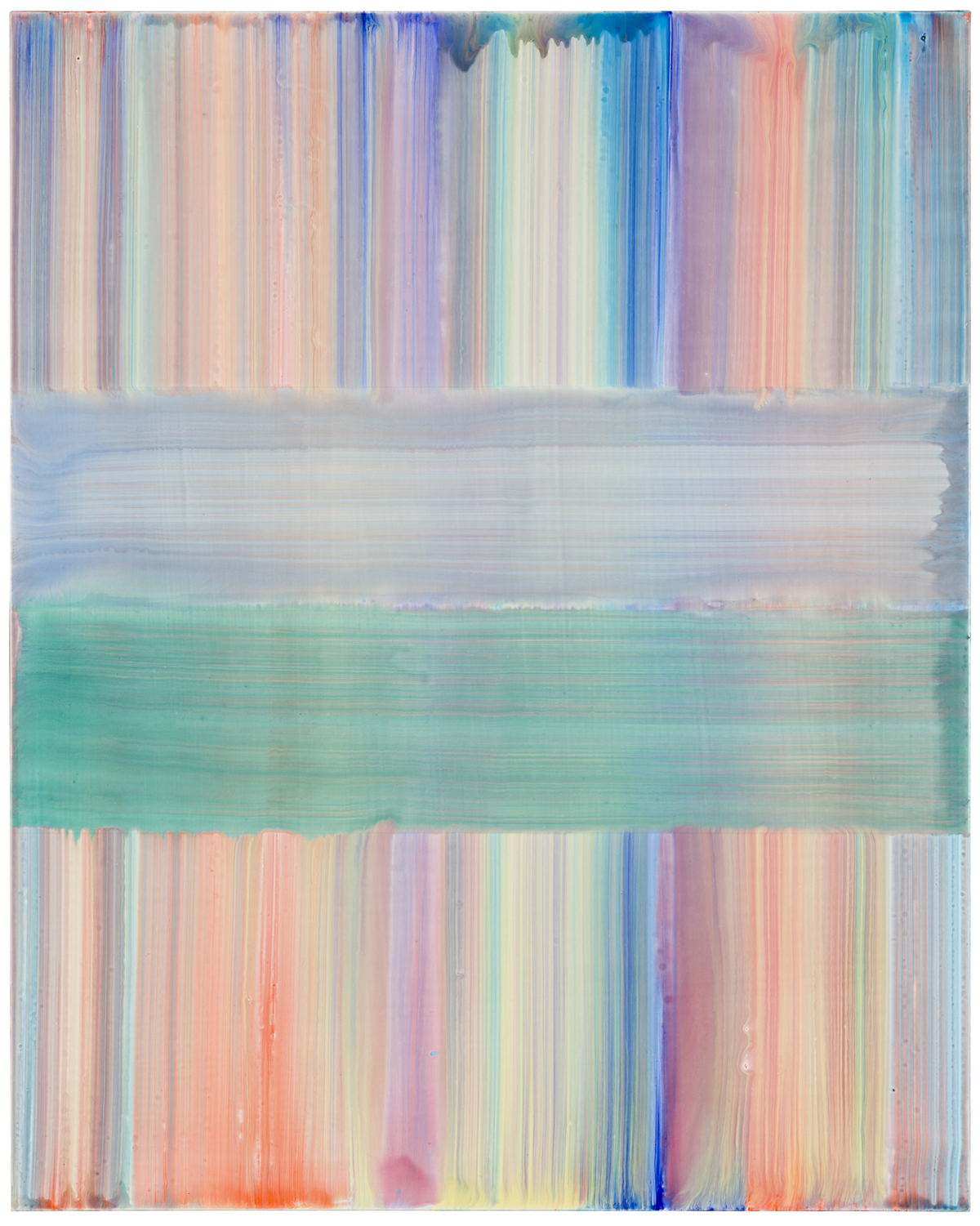 The happiest painting we've seen in ages belongs to French artist Bernard Frize, who just closed a colorful show of striped and gridded brushstroke paintings at Galerie nächst St. Stephan Rosemarie Schwarzwälder in Vienna. You can see images of the full exhibition here. Photo by Markus Wörgötter
Ceramics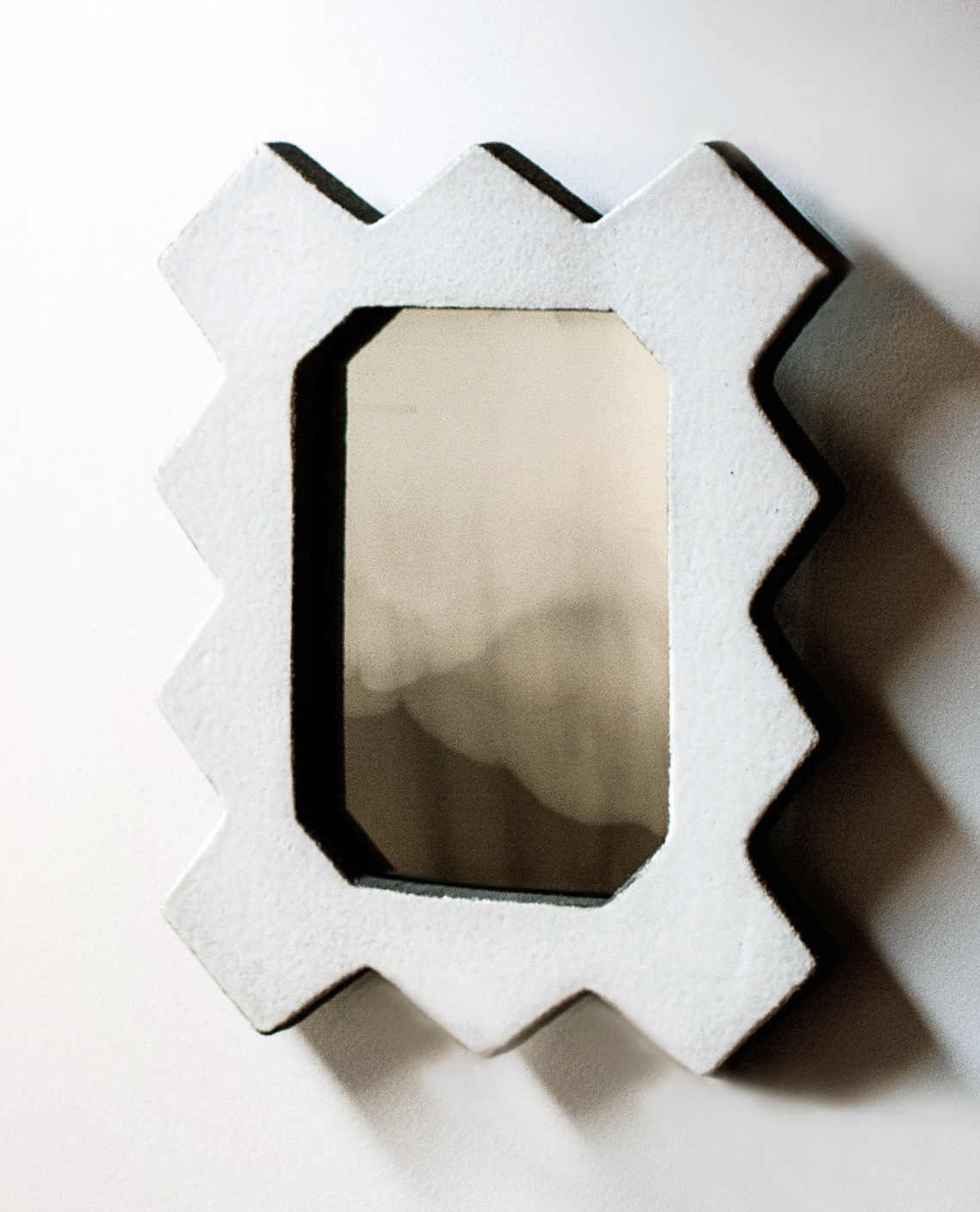 The latest collection from the Portuguese studio FAM Ceramics includes this zig-zaggy Espinha mirror, made from black terra cotta clay with a glazed-white face. The brand also makes really nice ceramic tiles, and a set of cute colorful coat hooks.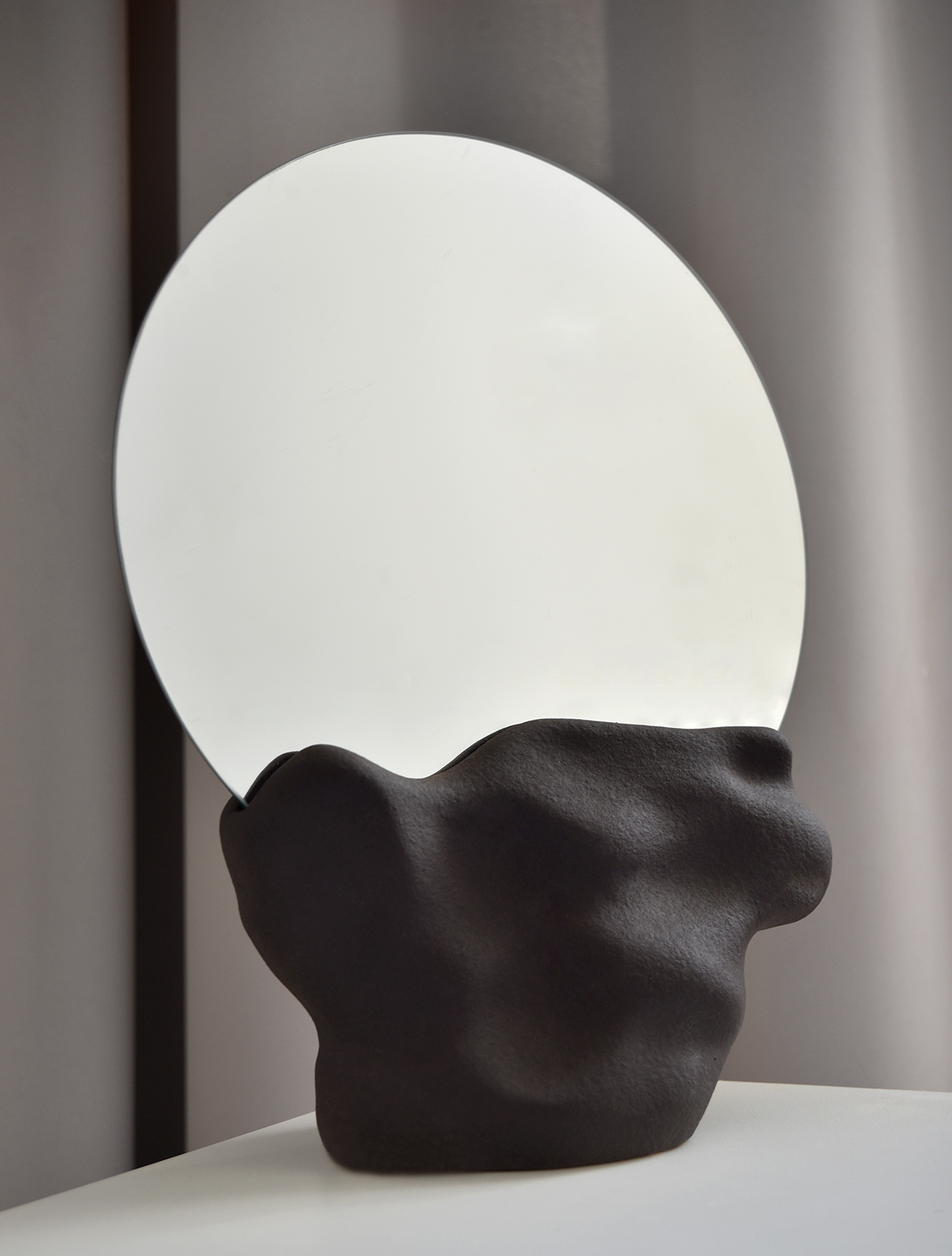 Berlin artist and designer Juliana Maurer plays with the intersection between the digital world with the physical one, which is fitting since her new ceramic-base mirrors — a collaboration with the fashion brand Nove, and available for sale here — remind us very much of the online Blob Mixer we put in our editor's list last month for our SU Friends!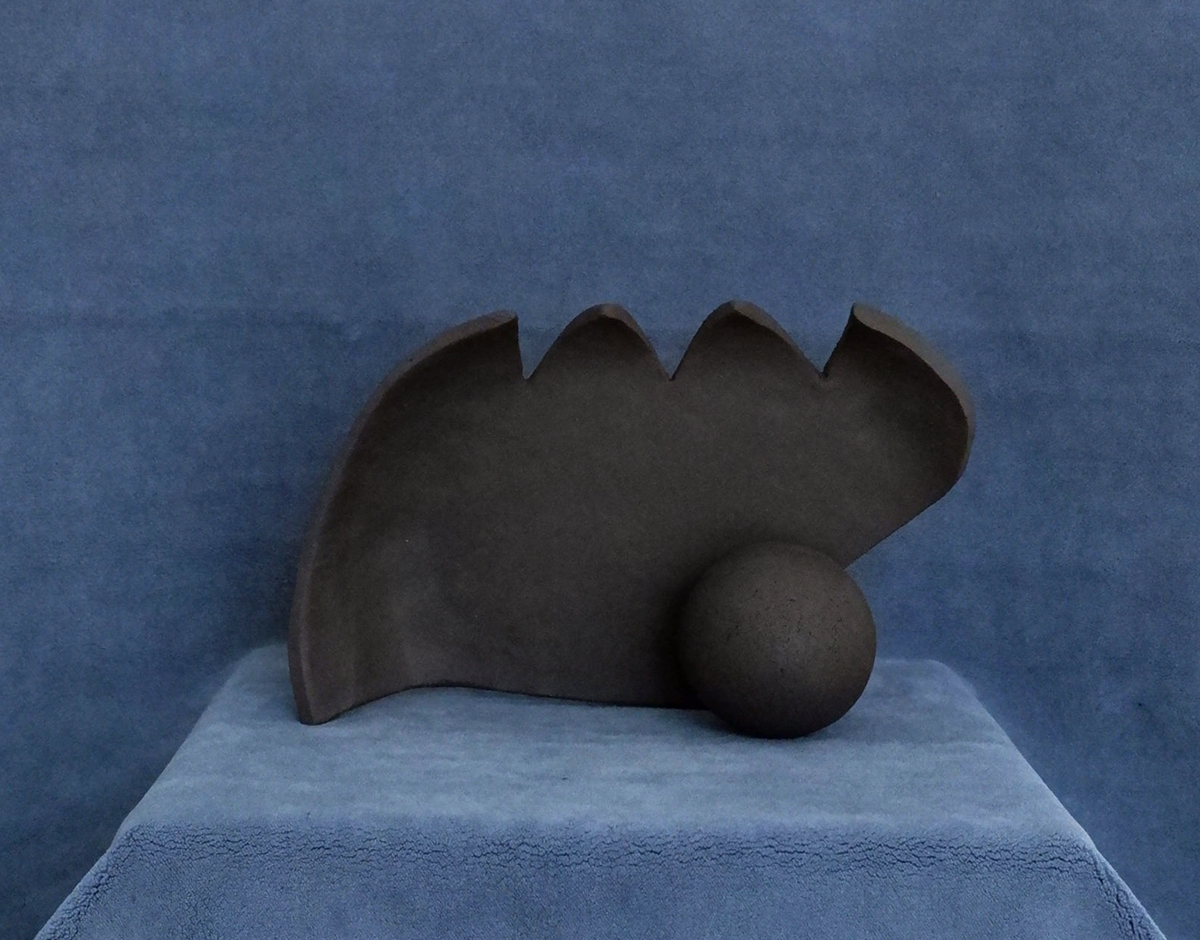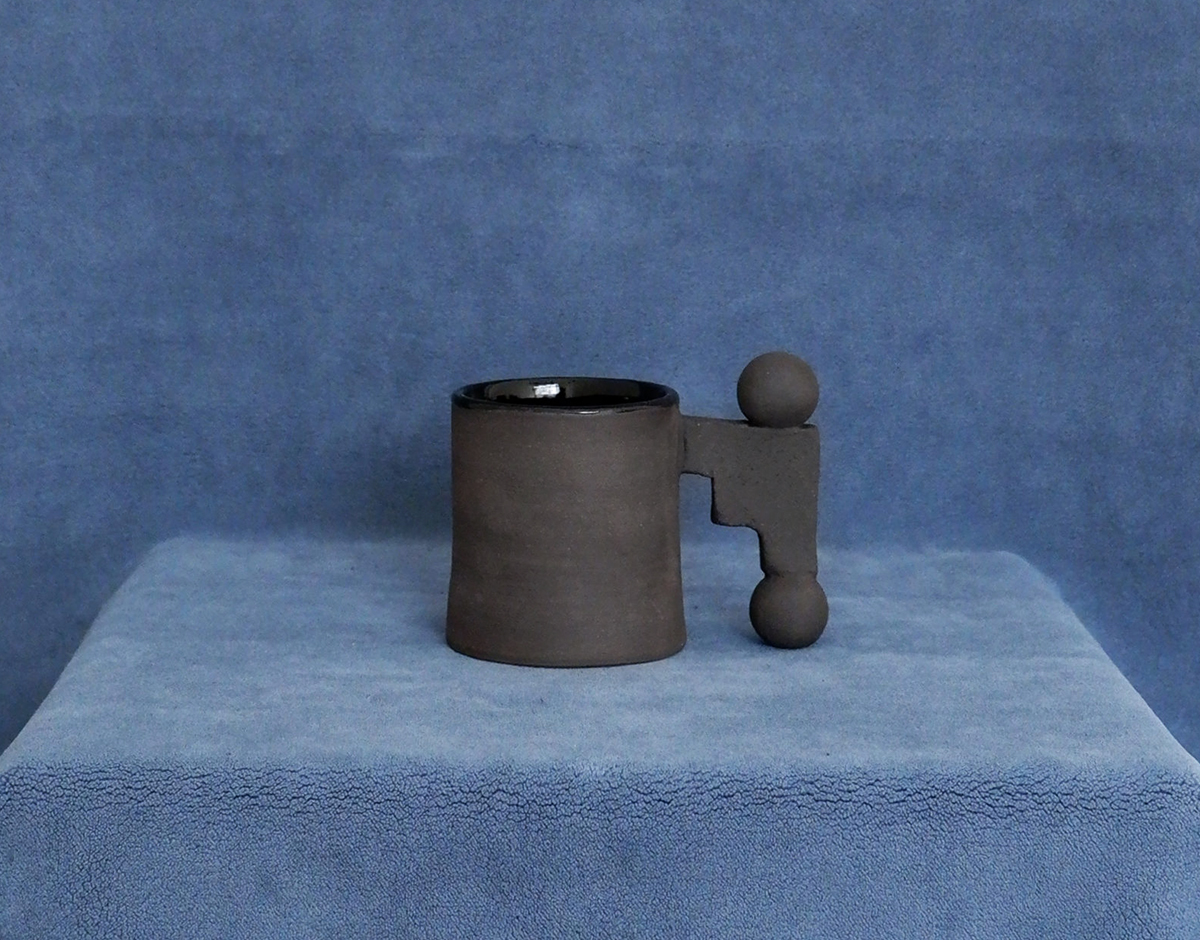 We've been a fan of the work of another Berlin-based talent, the Georgian-born designer and ceramicist Ia Kutateladze, for ages now, and were excited to see all the newness in her online shop — including the abstract tray above top, and a whole collection of amazing mugs with various sculptural handles, this one chosen, of course, for its #tinyballs.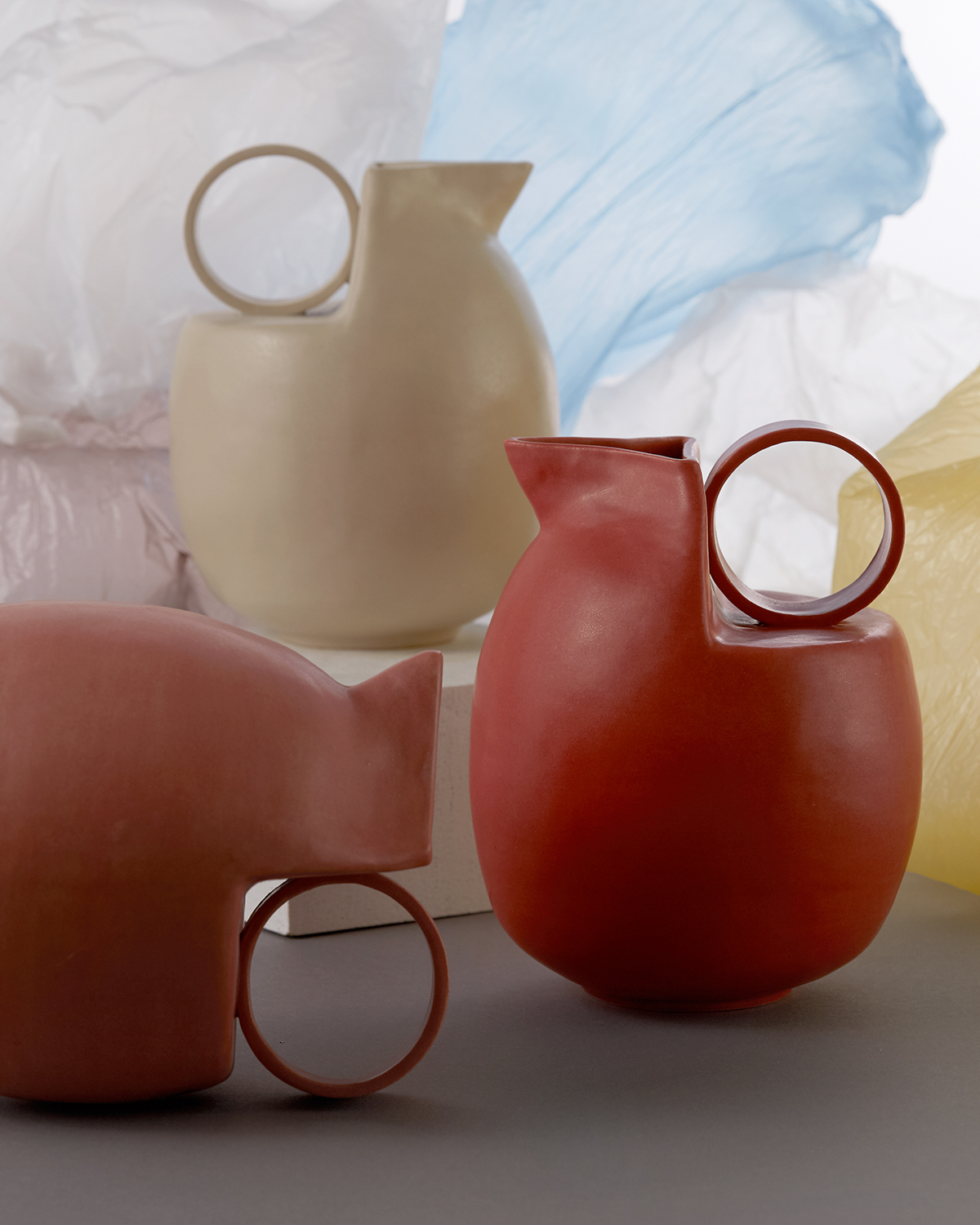 Sorry American readers — this one's from Europe too! It's a beautiful new sculptural carafe by the Dutch ceramicist Daphne Zuilhof that merges inspirations from Greek amphorae as well as the plastic milk cartons we all grew up with.
Interiors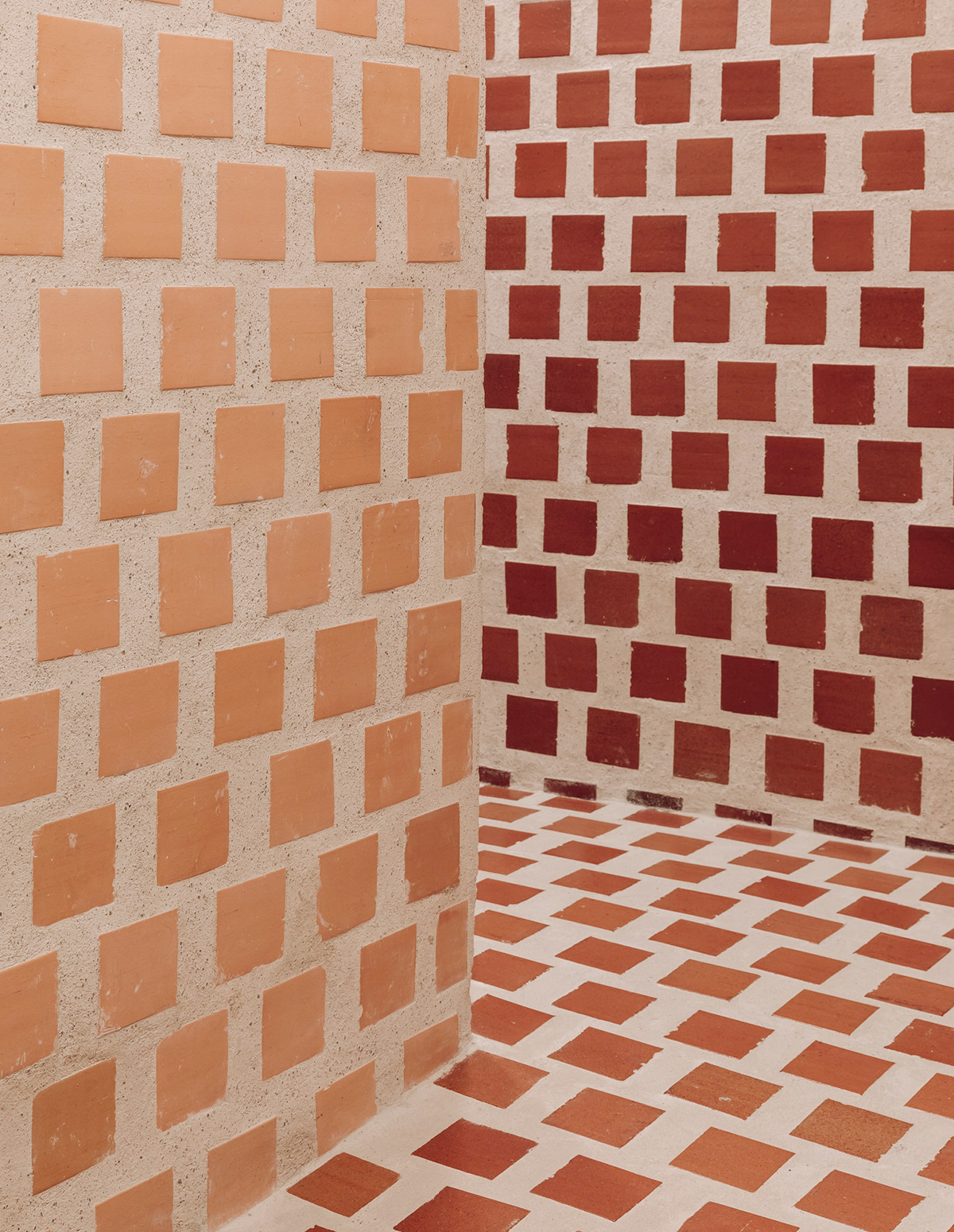 Just a small hat tip to the bathrooms of the Gladstone Wellness Members Club in Lisbon, designed by Studio Gameiro, which are lined entirely in three colors of tiles that have been spaced out with extra-wide grout. Like.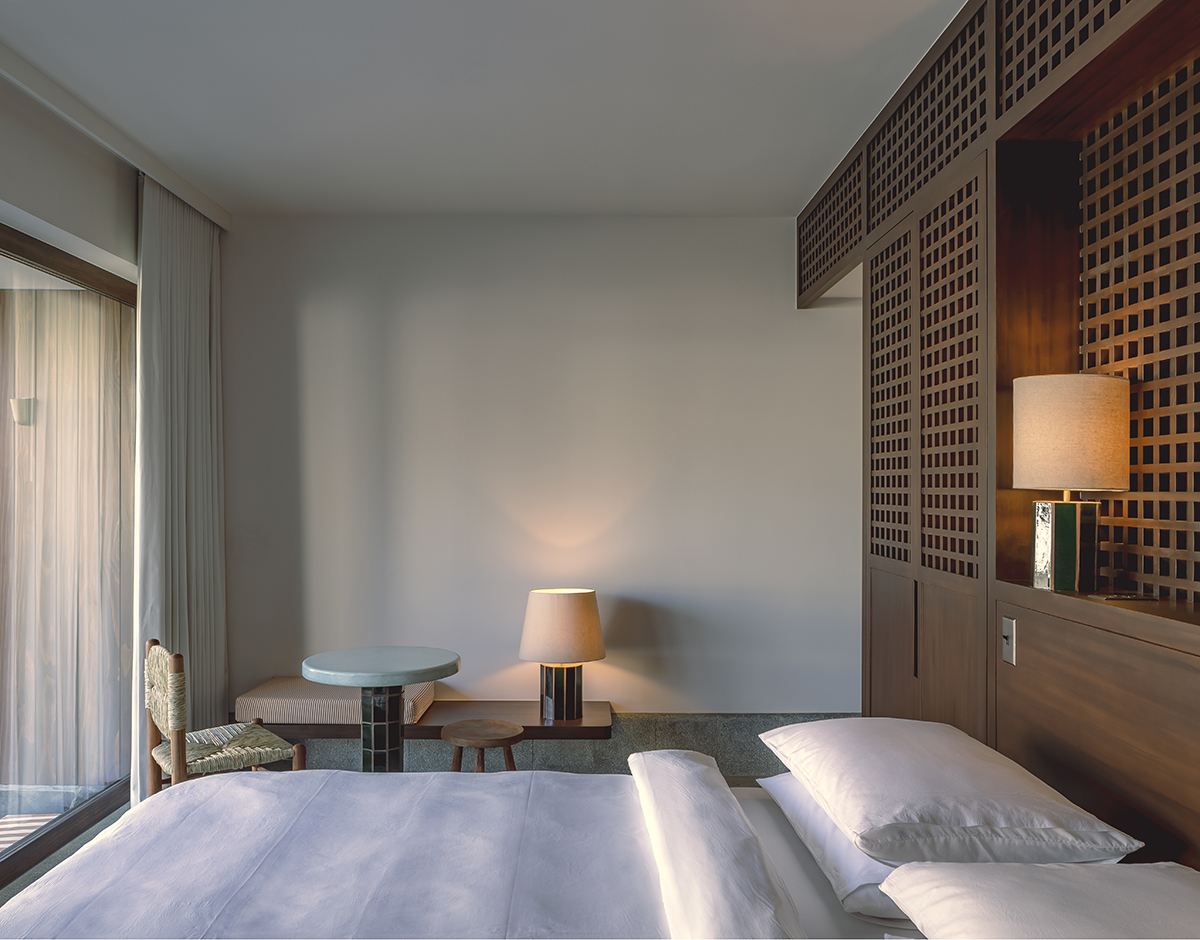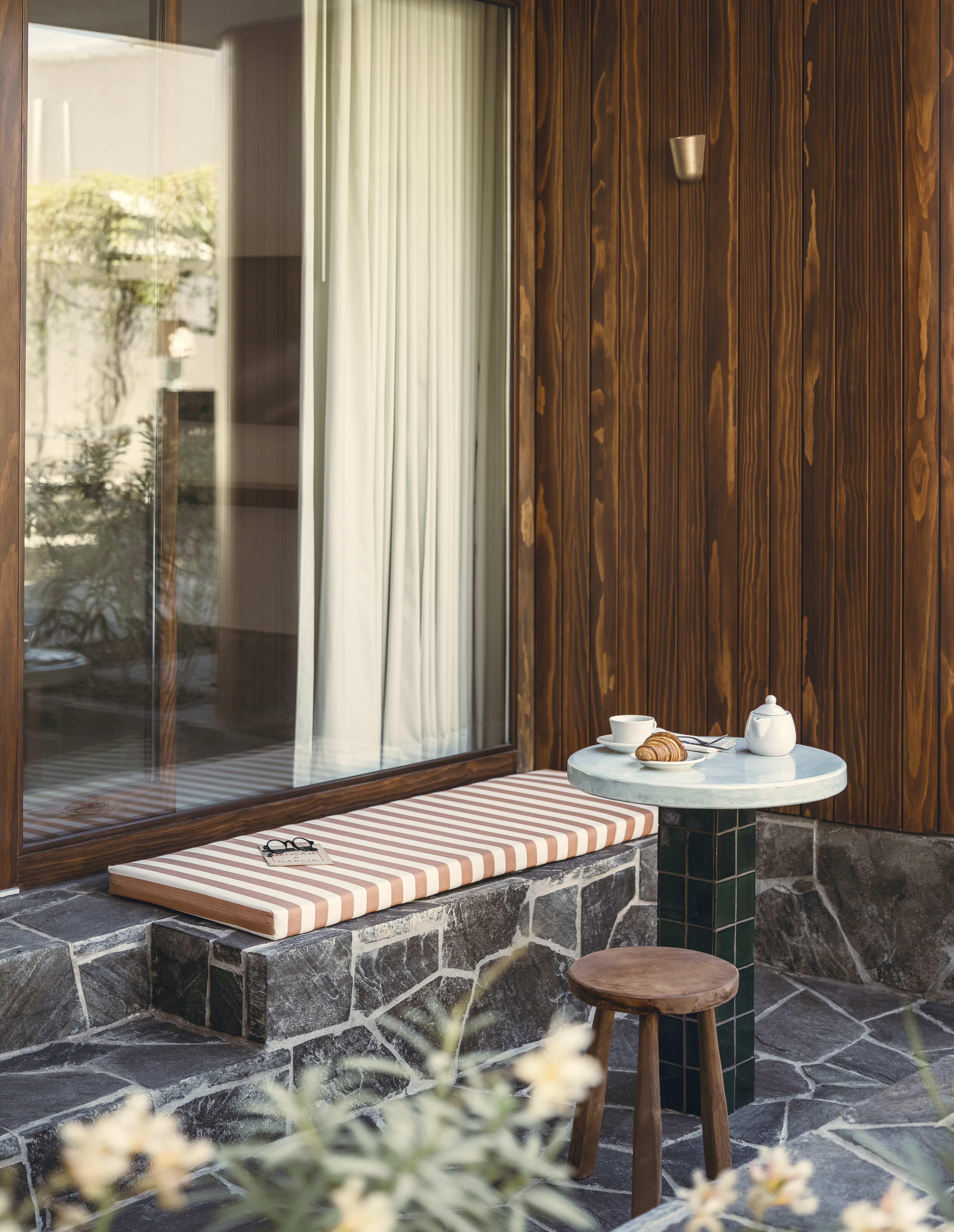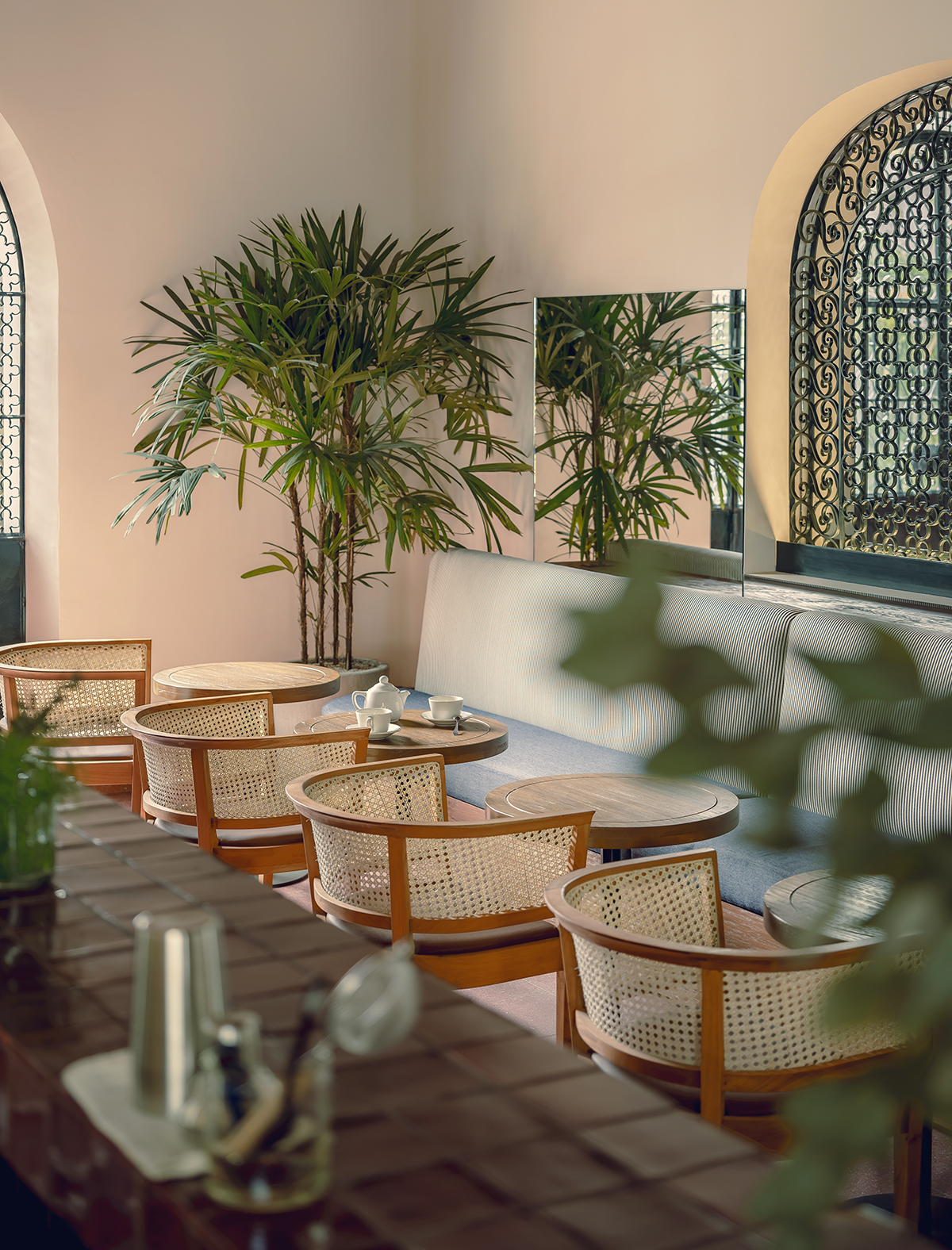 The prolific Mexican design-hotel company Grupo Habita has extended its formidable empire once again with the opening of the Baja Club Hotel, in a destination I've been wanting to visit for ages: La Paz, in Baja California Sur. I would do pretty much anything to be lounging on the Sea of Cortés right now instead of holed up in my Berlin apartment repotting plants but, patience is a virtue I guess! The new hotel, which is going on my agenda for next winter, was retrofitted into an early 20th-century villa by architect Max von Werz, with interiors by Jaune.