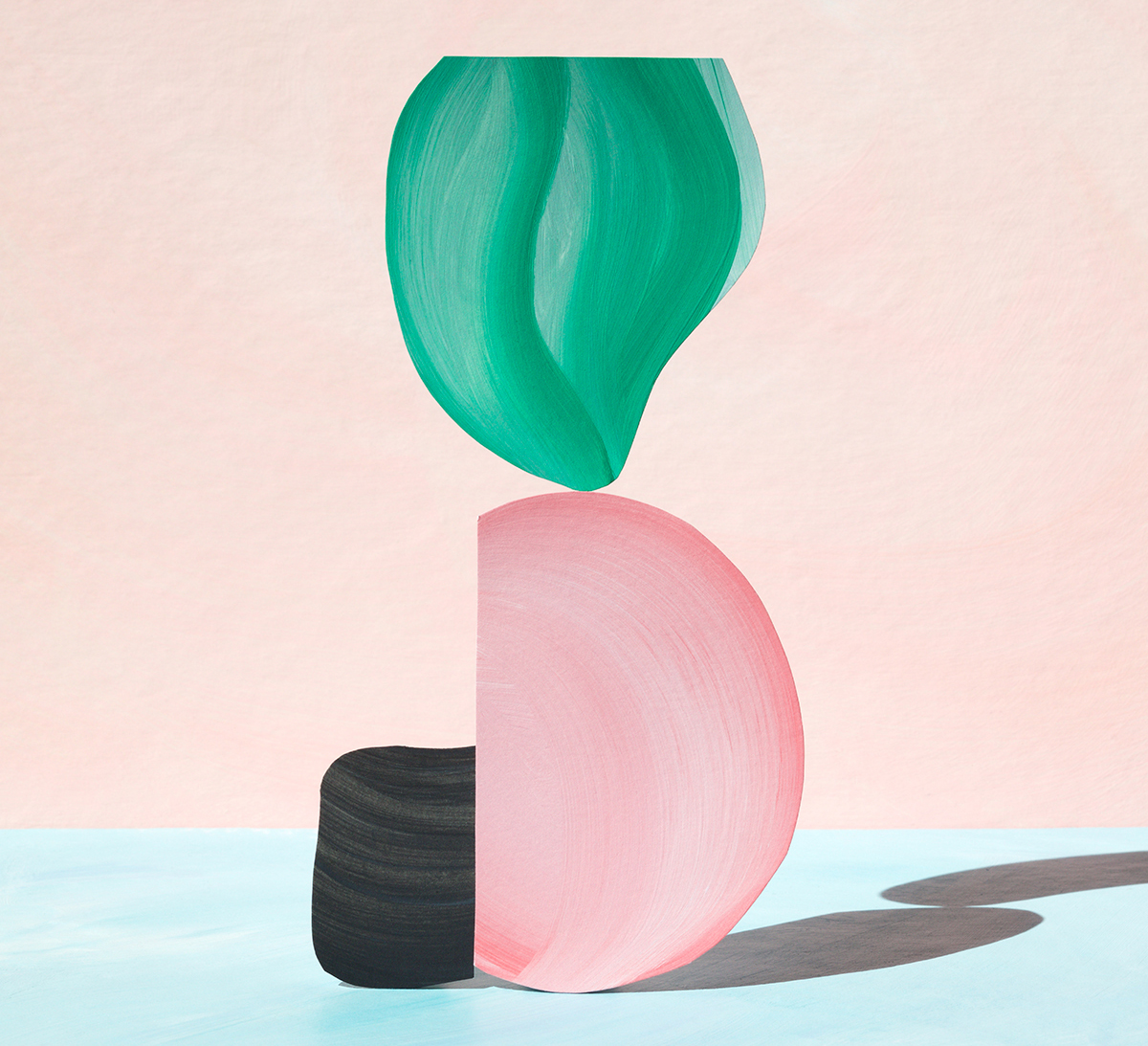 A weekly Saturday recap to share with you our favorite links, discoveries, exhibitions, and more from the past seven days. This week: a new online ceramics marketplace, a Texas-based studio working in wood, and a Barcelona apartment with a seriously enviable copper-and-green bathroom situation. 
Exhibitions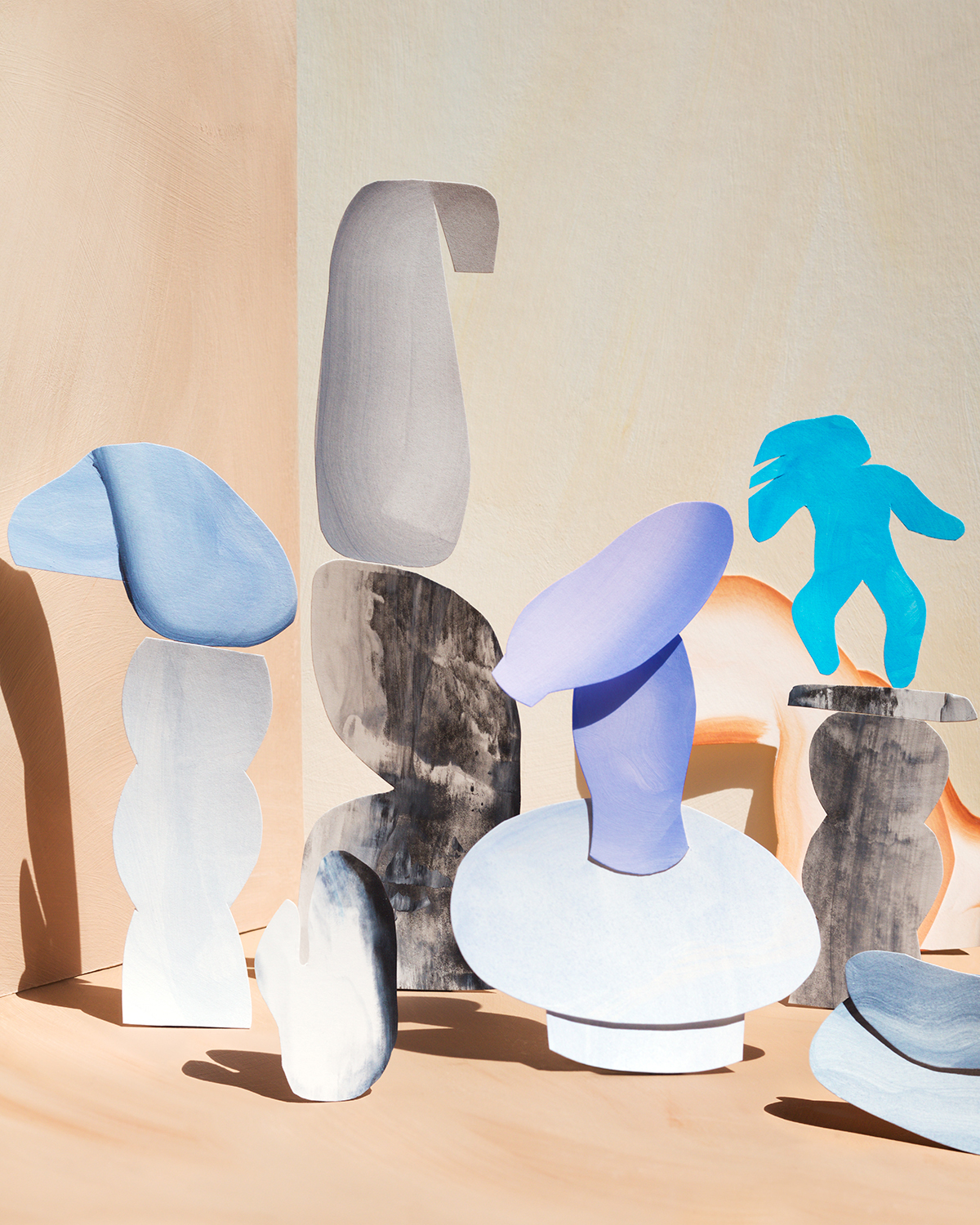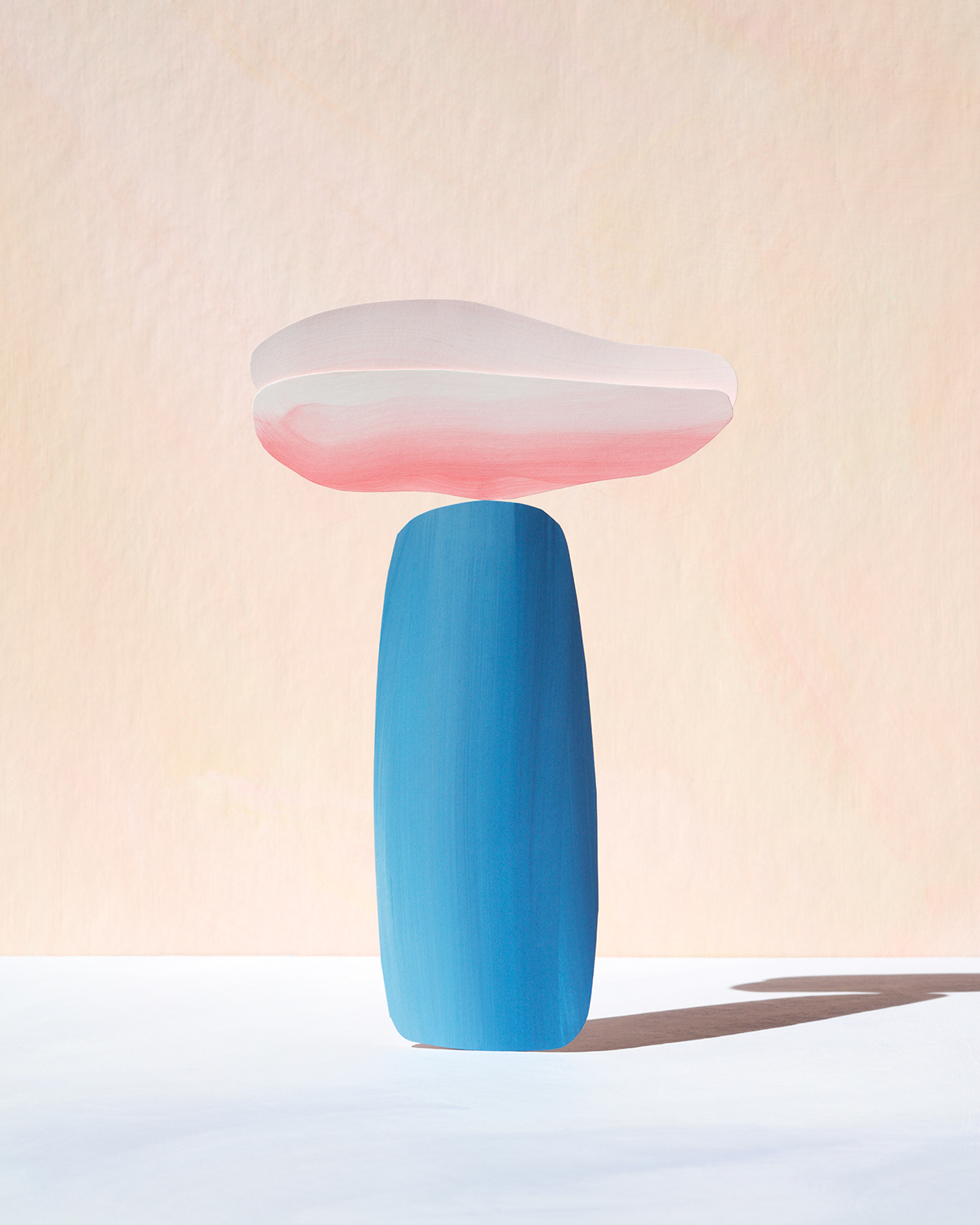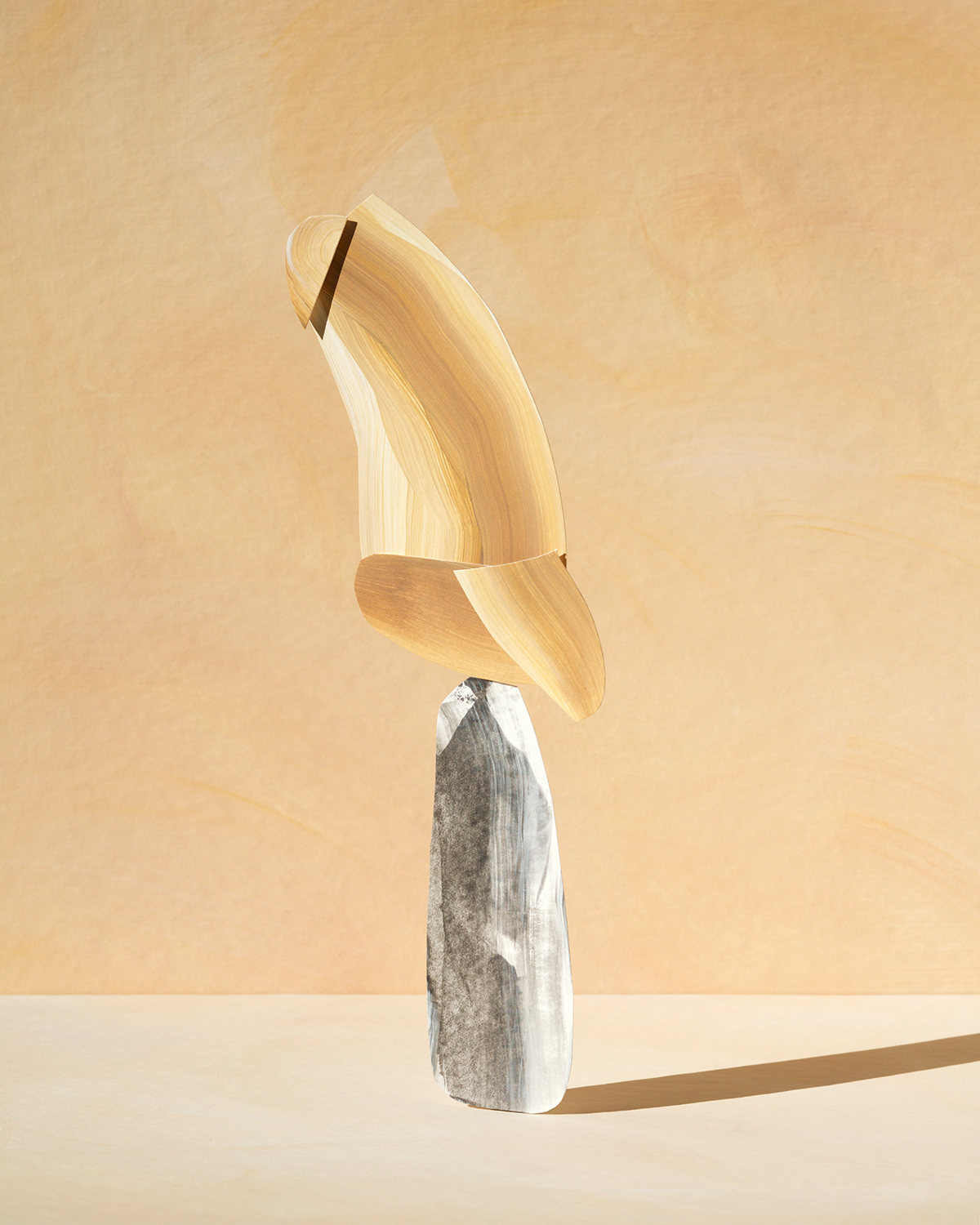 At Photofairs Shanghai this weekend, the Seoul-based gallery Jason Shin is presenting a series of photographs by the Brooklyn-based artist Ina Jang. Called "Radiator Theatre," the title of the series refers to Jang's method of constructing her dreamlike scenes: She builds tiny 3D sets out of painted and cut pieces of paper and places and photographs them on top of her radiator. Very Erin O'Keefe.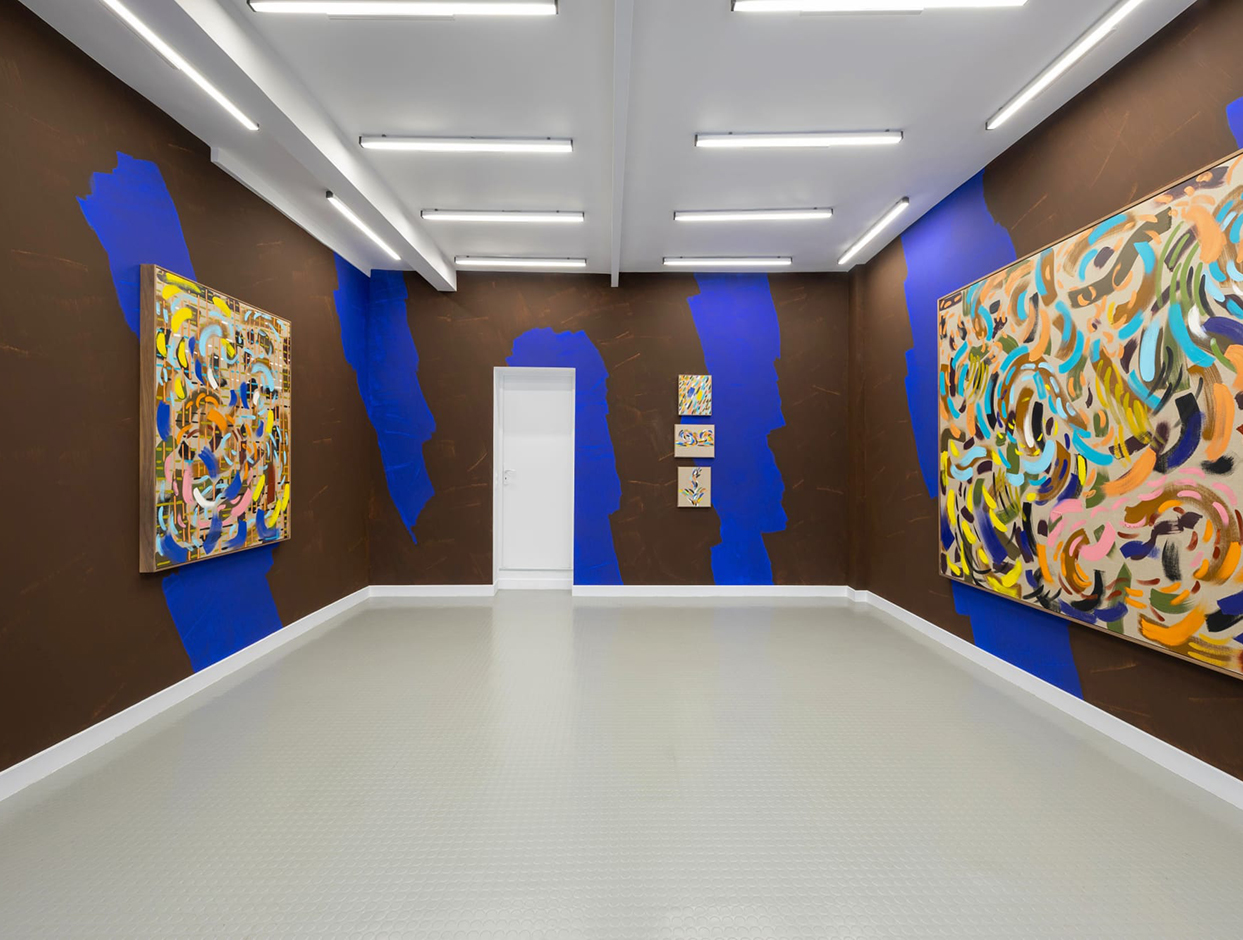 At Andréhn-Schiptjenko in Paris until December 4 is "Pink Blue Gold Indian Ocean," painter Elisabeth Frieberg's first solo exhibition in France. The palette, which extends to the walls of the gallery, was inspired by the dark browns and greens found in the landscape surrounding Taos, New Mexico — where Freiberg took a pilgrimage in the footsteps of Agnes Martin — combined with the tropical tones of the Maldives.
Discoveries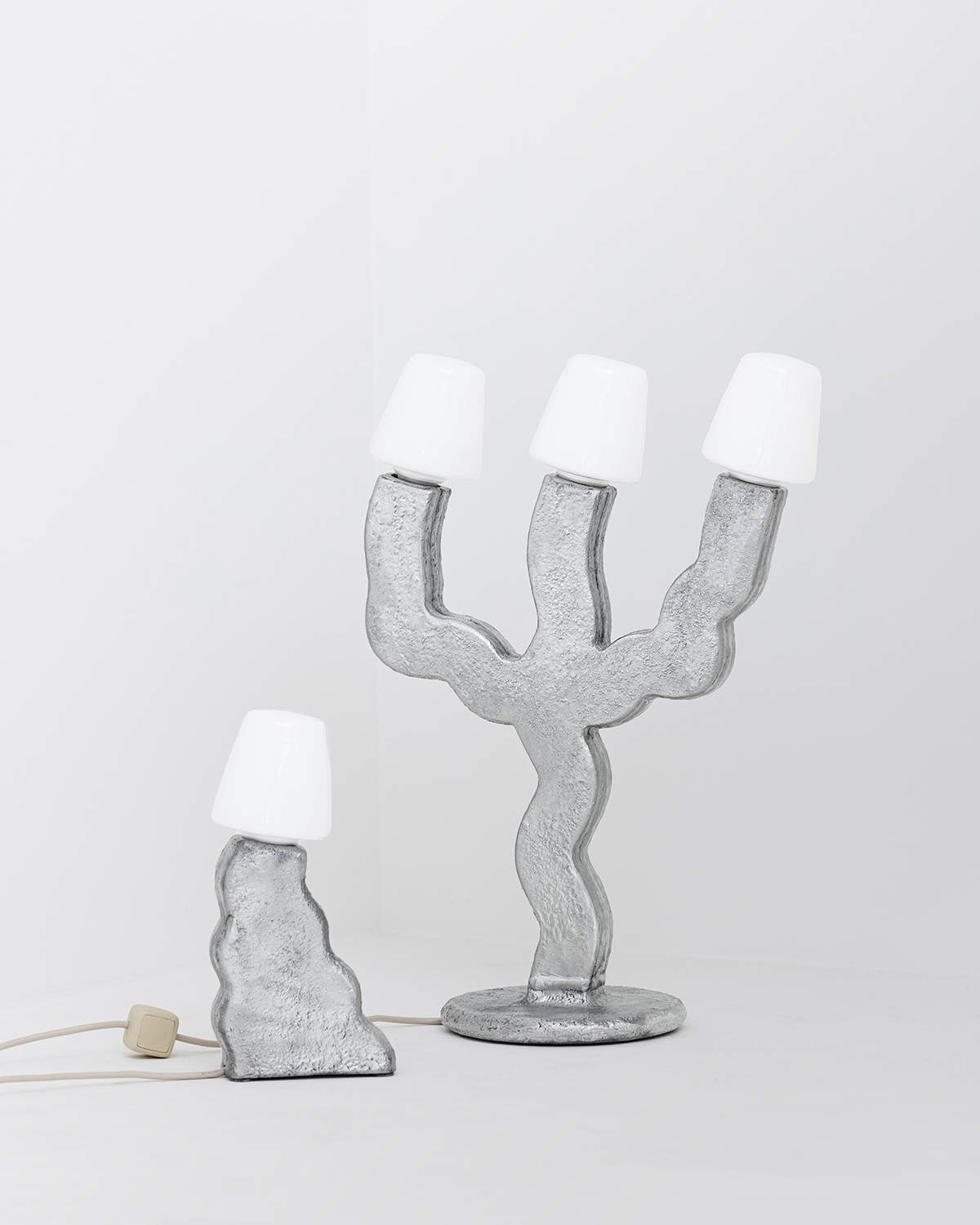 Seoul-based designer Hakmin Lee recently released an aluminum lamp series titled "This is not a lamp," a reinterpretation of Magritte's "Ceci n'est pas une pipe" and a cheeky nod to the idea that though it serves a functional purpose, the lamp can also simply be seen as an aesthetic object.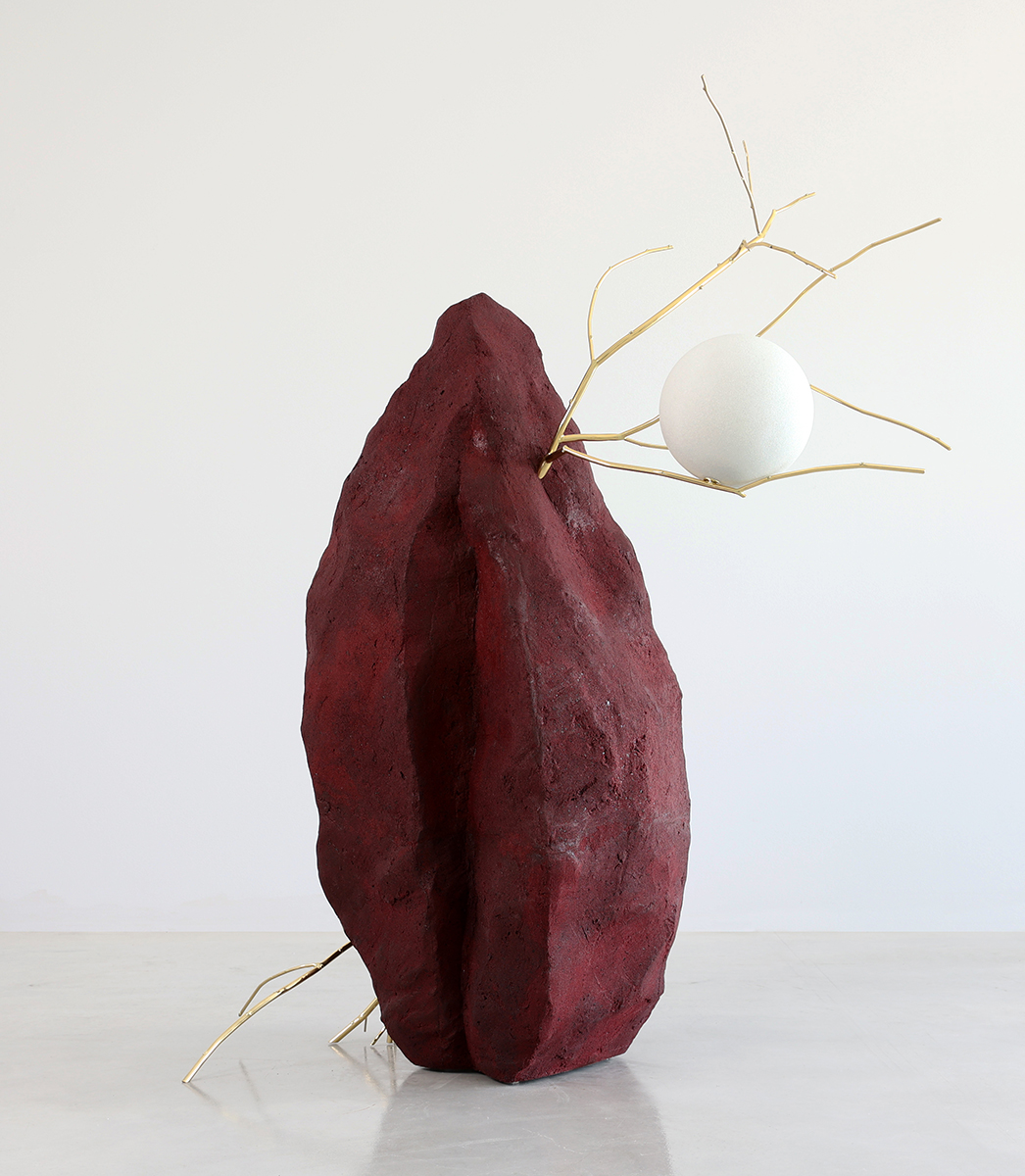 Fernando Mastrangelo has released a new floor lamp made from hand-dyed sand, crushed glass, and brass, the first work in a new collection-in-progress called The Persistence of Nature. Mastrangelo's practice typically explores the beauty of nature juxtaposed with the destruction of climate change though imagery such as melting glaciers and shifting landscapes, but the latest collection explores something new: optimism, he says, "wherein nature morphs beyond our wildest imaginations to survive."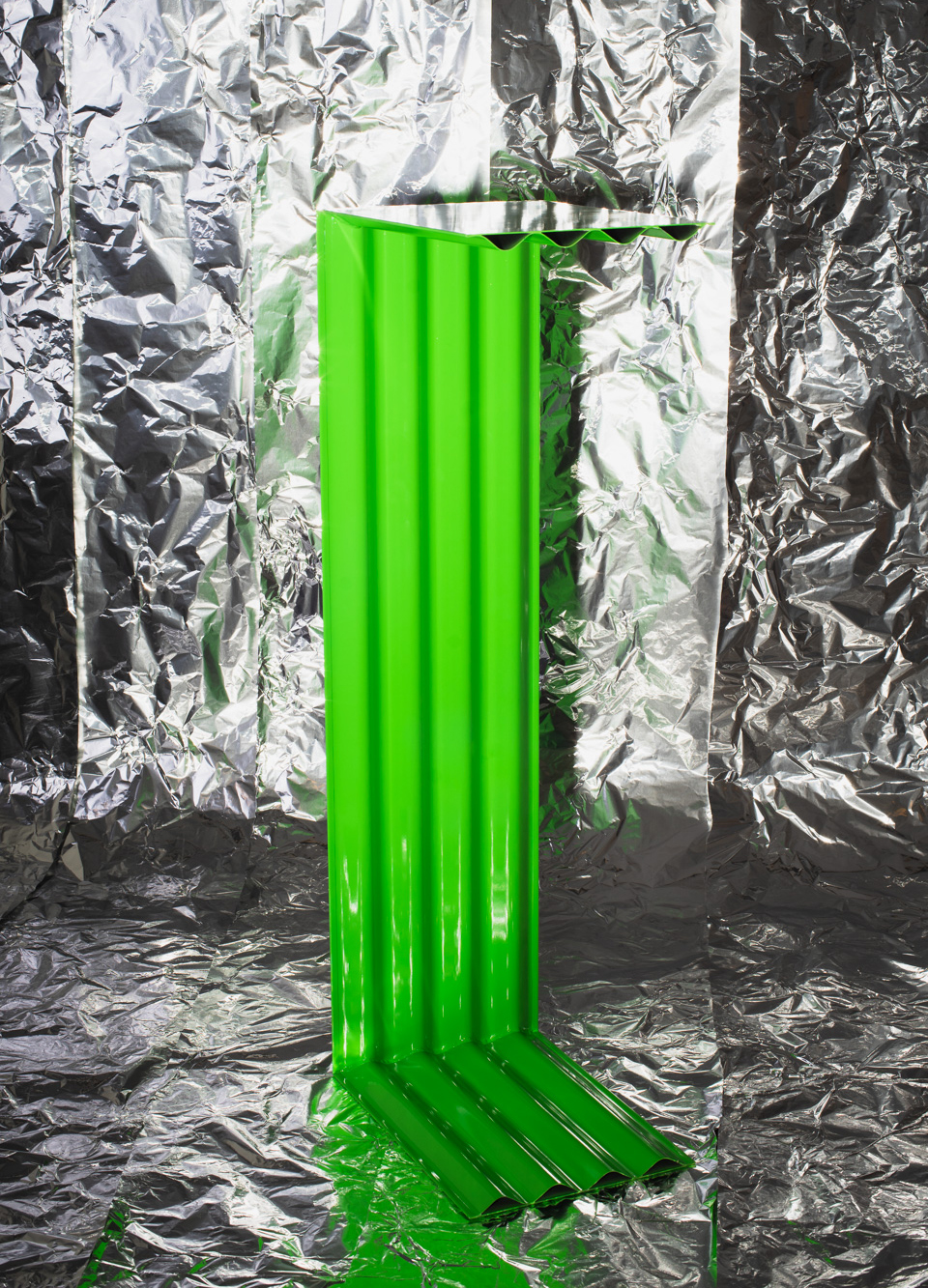 The new Norwegian design studio Brave New Lines submitted this bench to us recently, which turns roofing material — painted an excellent shade of green, although available in lots of surface treatments and finishes — into a structural bench.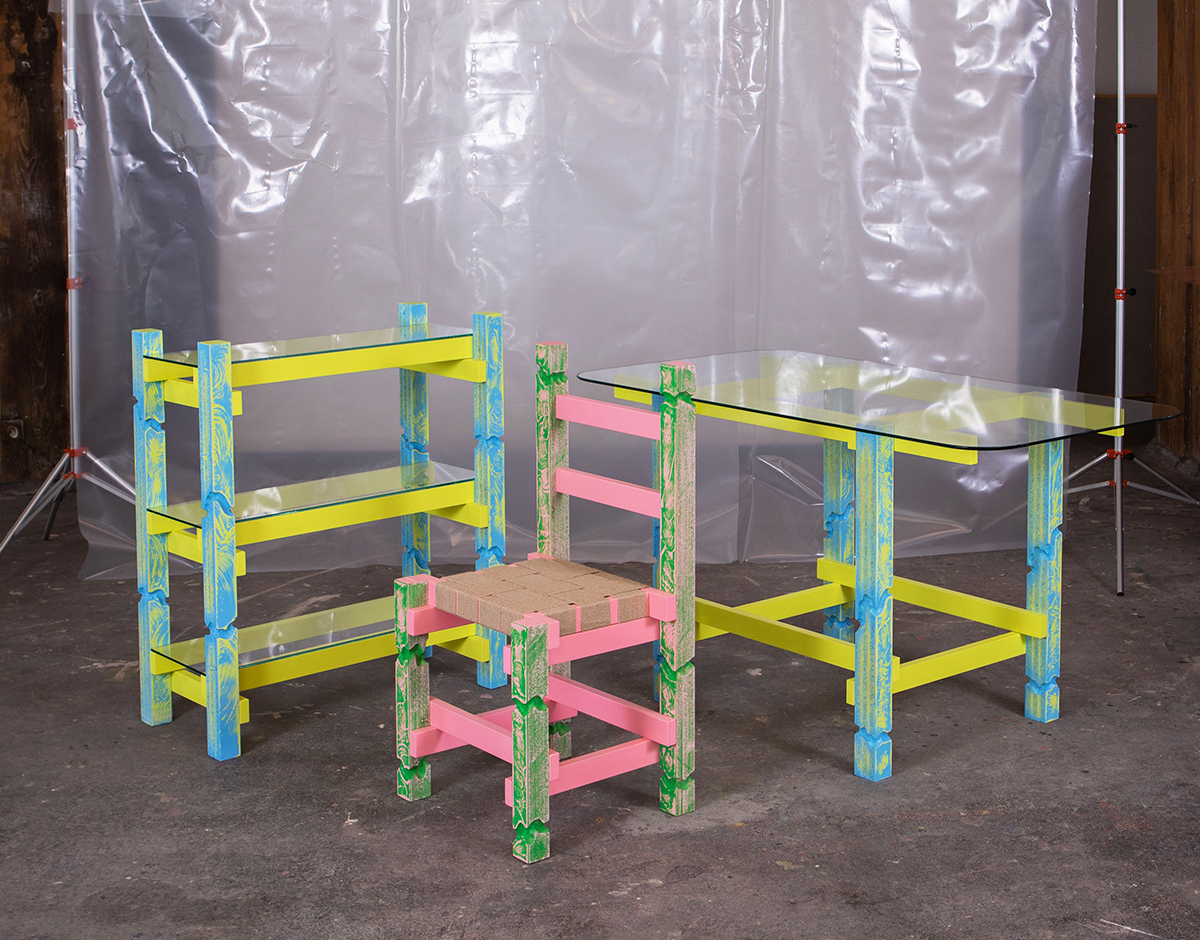 The Copenhagen studio Better Weather was founded last summer 2020 by surface designer Anne Werner and artist Kasper Lynge, who intend to work exclusively with post-consumer materials. Their first product, called Patina, is made from discarded melamine particle boards, which are often used to make fast furniture. The pattern is created by applying paint and sanding on repeat.
Really pretty slumped glass pieces by Rafi Ajl of the Berkeley-based studio The Long Confidence. Called Saguaro Glass, the pieces are made through a slatted wood mold system the yields a different form each time.  Photos by Sahra Jajarmikhayat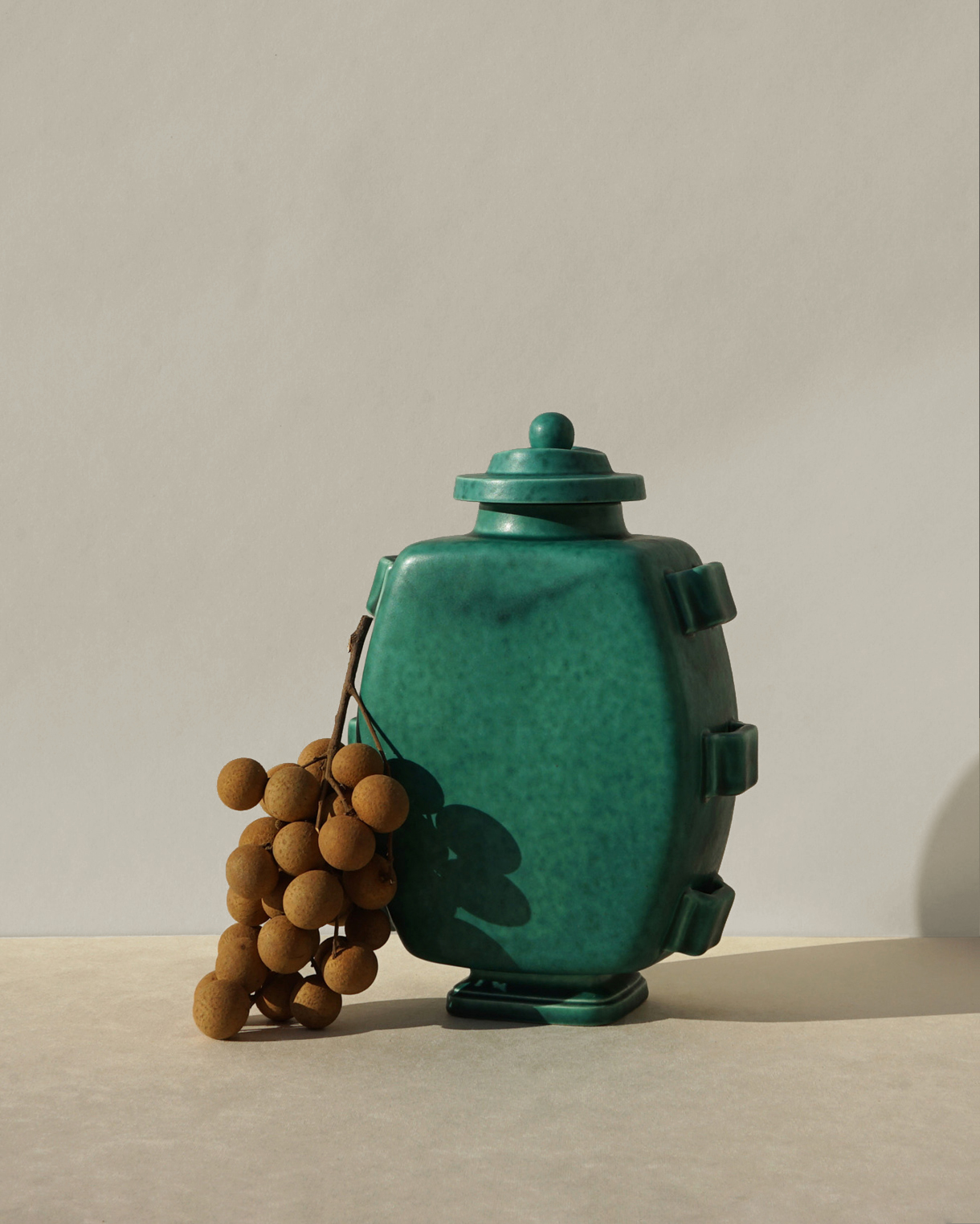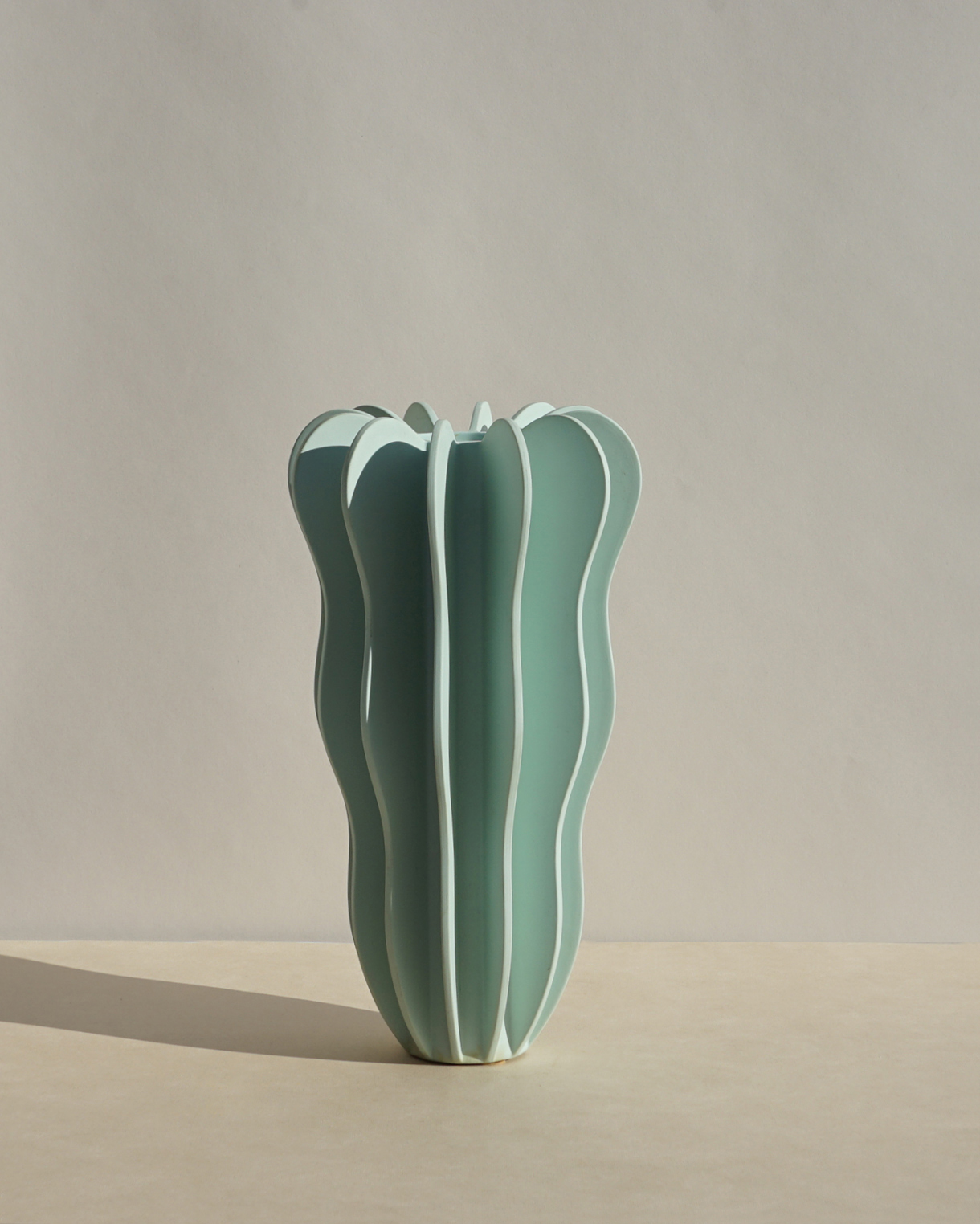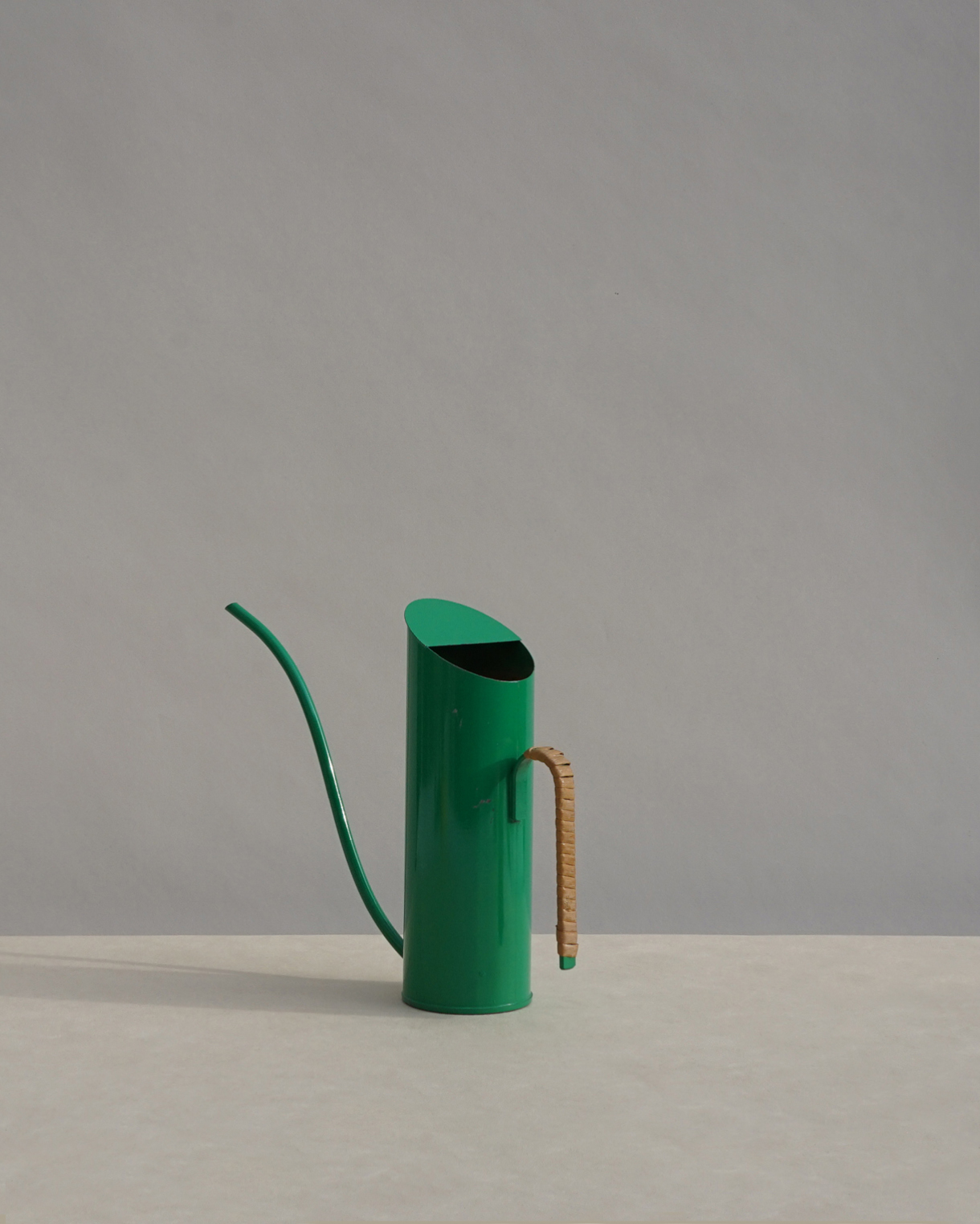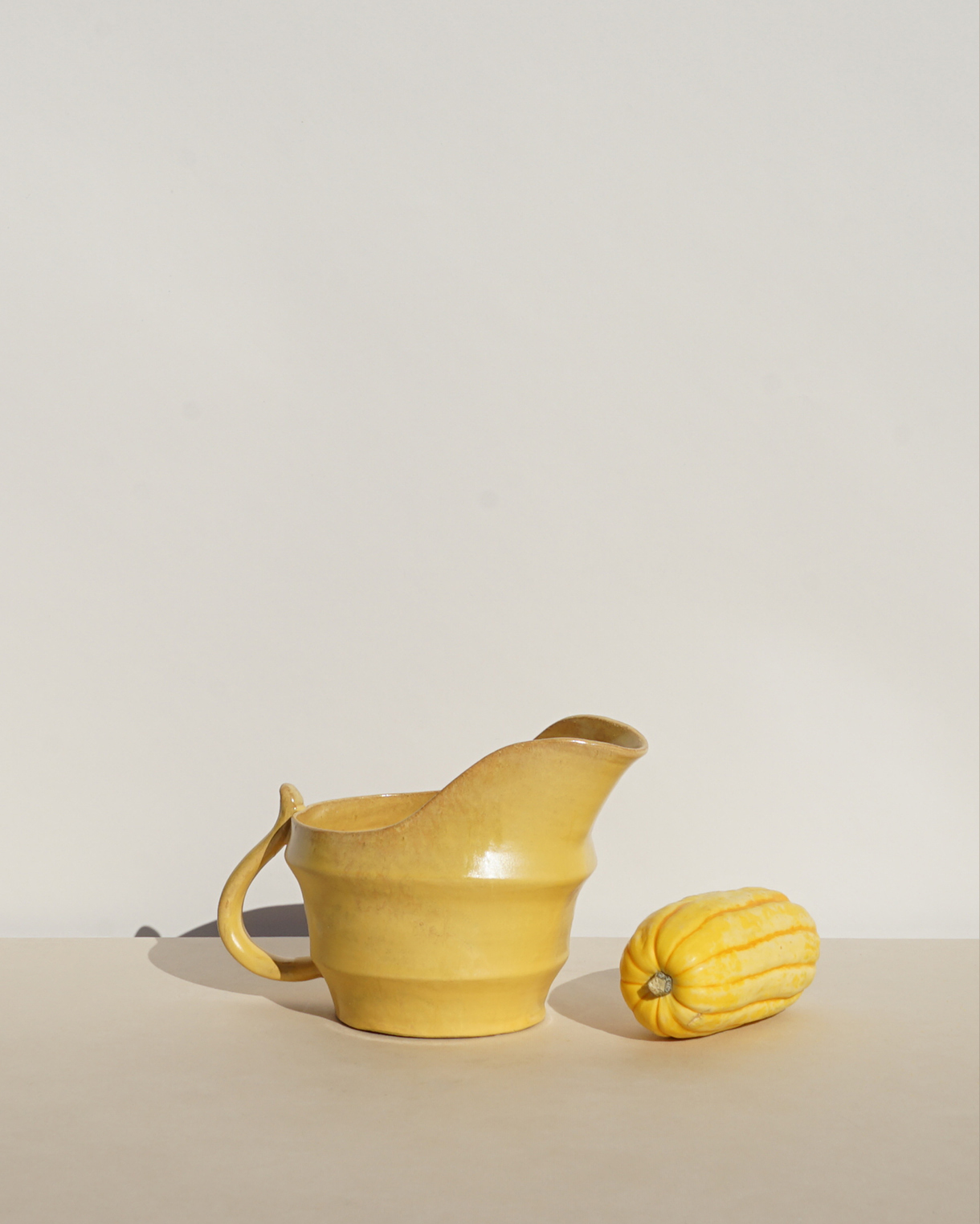 The recently launched Archyvio was a pandemic project by Swiss-Tunisian creative director Lilya Turki and her husband, the Italian designer Antonio Fazio, who spent their quarantine restoring and photographing their 600+ ceramics collection in order to the launch the new online vintage marketplace. Our favorites include a sunny yellow 1930s Allan Ebeling pitcher and a green stoneware vase made by Pia Törnell for Rörstrand in the '90s.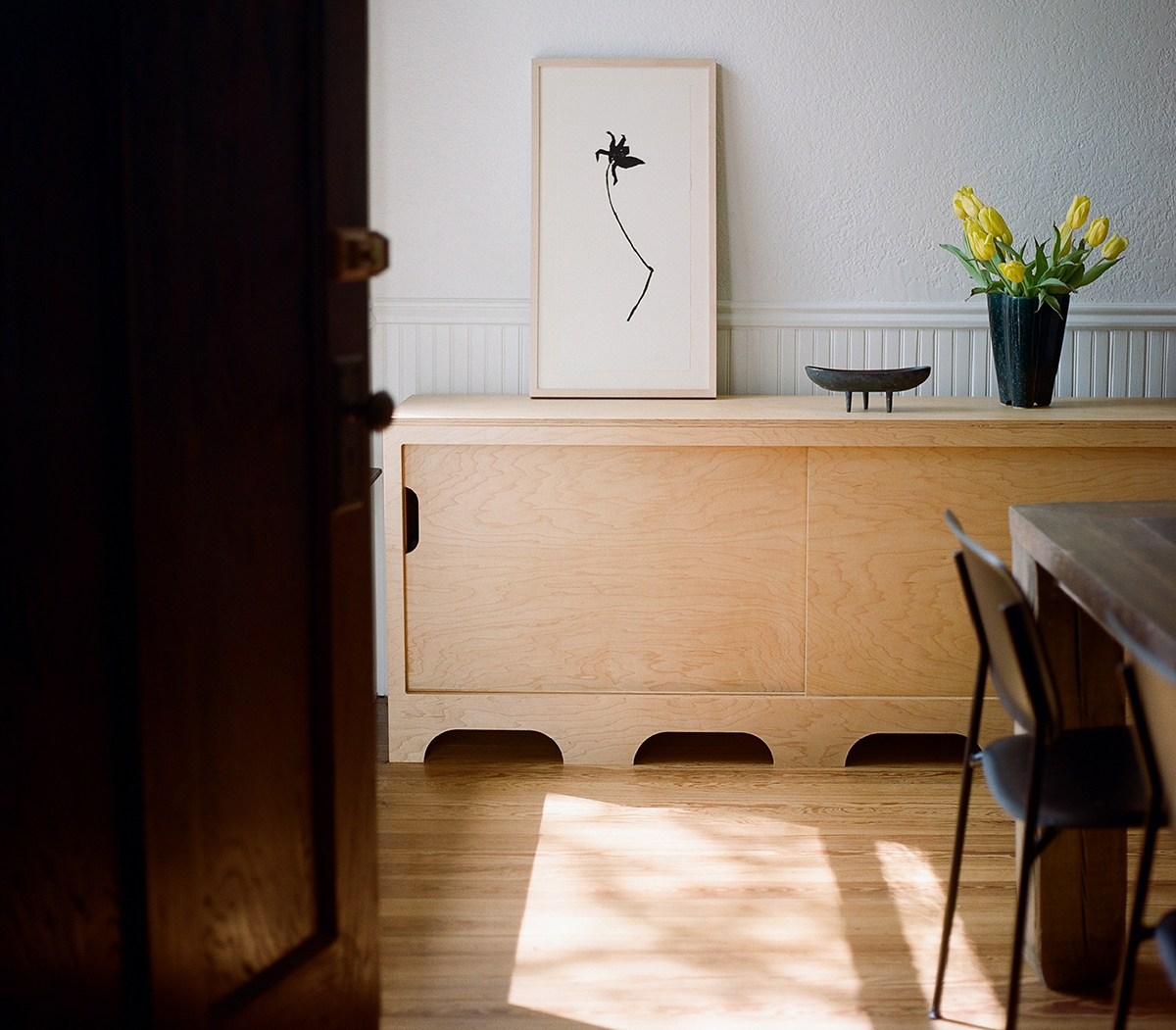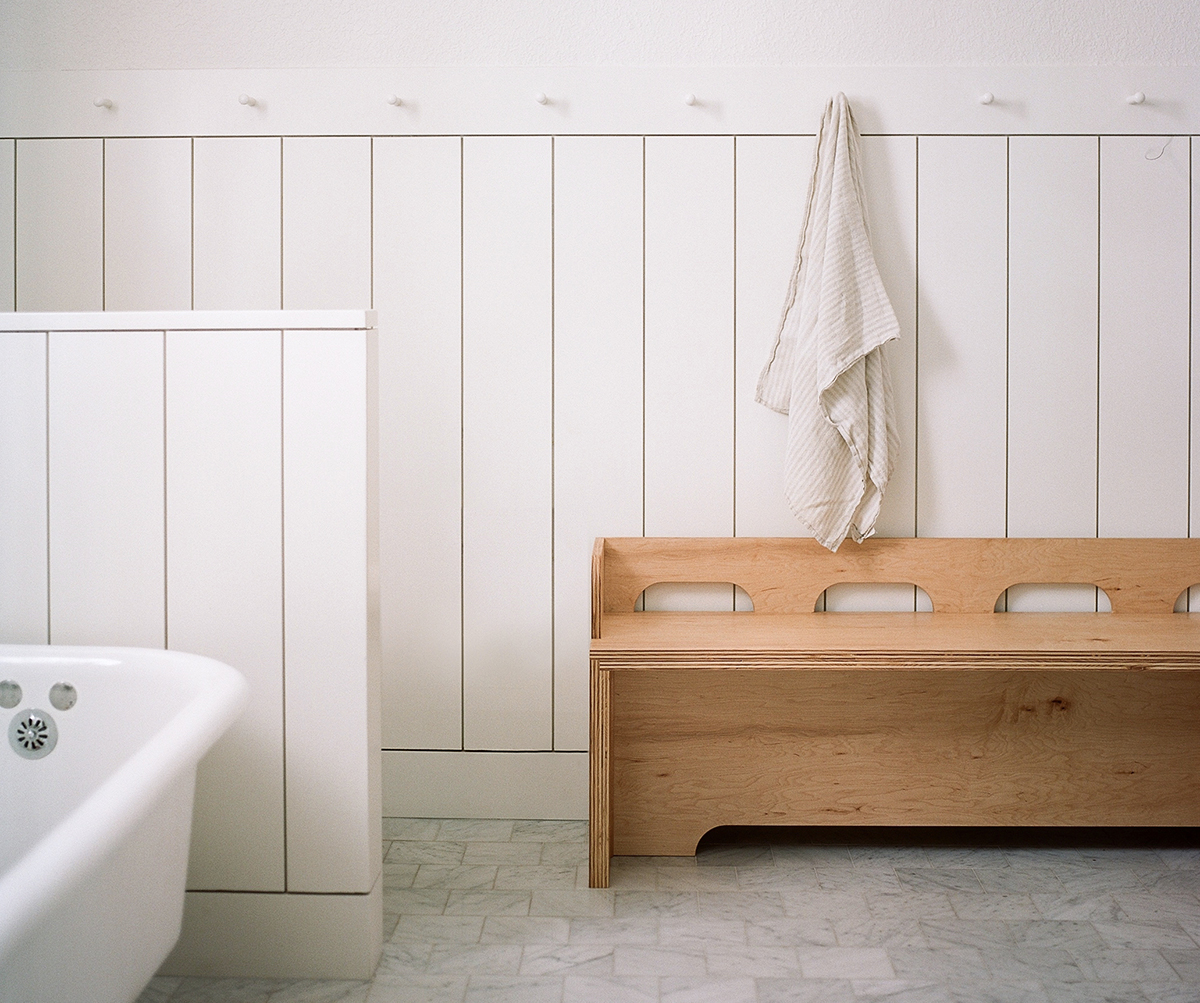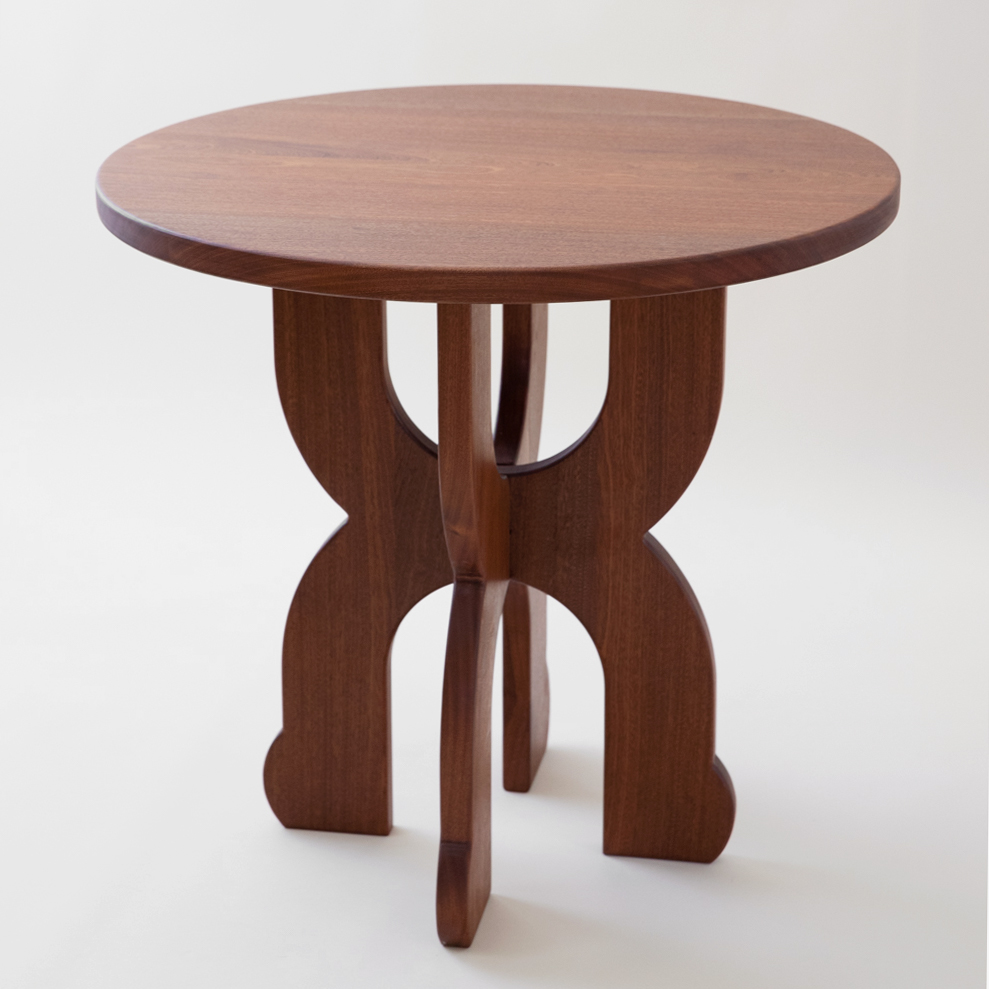 A lovely submission from brand new Texas-based furniture design studio Muhly, founded by Ann Edgerton and Megan Carney. Made mostly from wood with sculptural cutouts and details, the seven handcrafted pieces include a maple plywood credenza with stage-like feet and a mahogany side table whose base draws inspiration from the shape of a wine bottle.
Interiors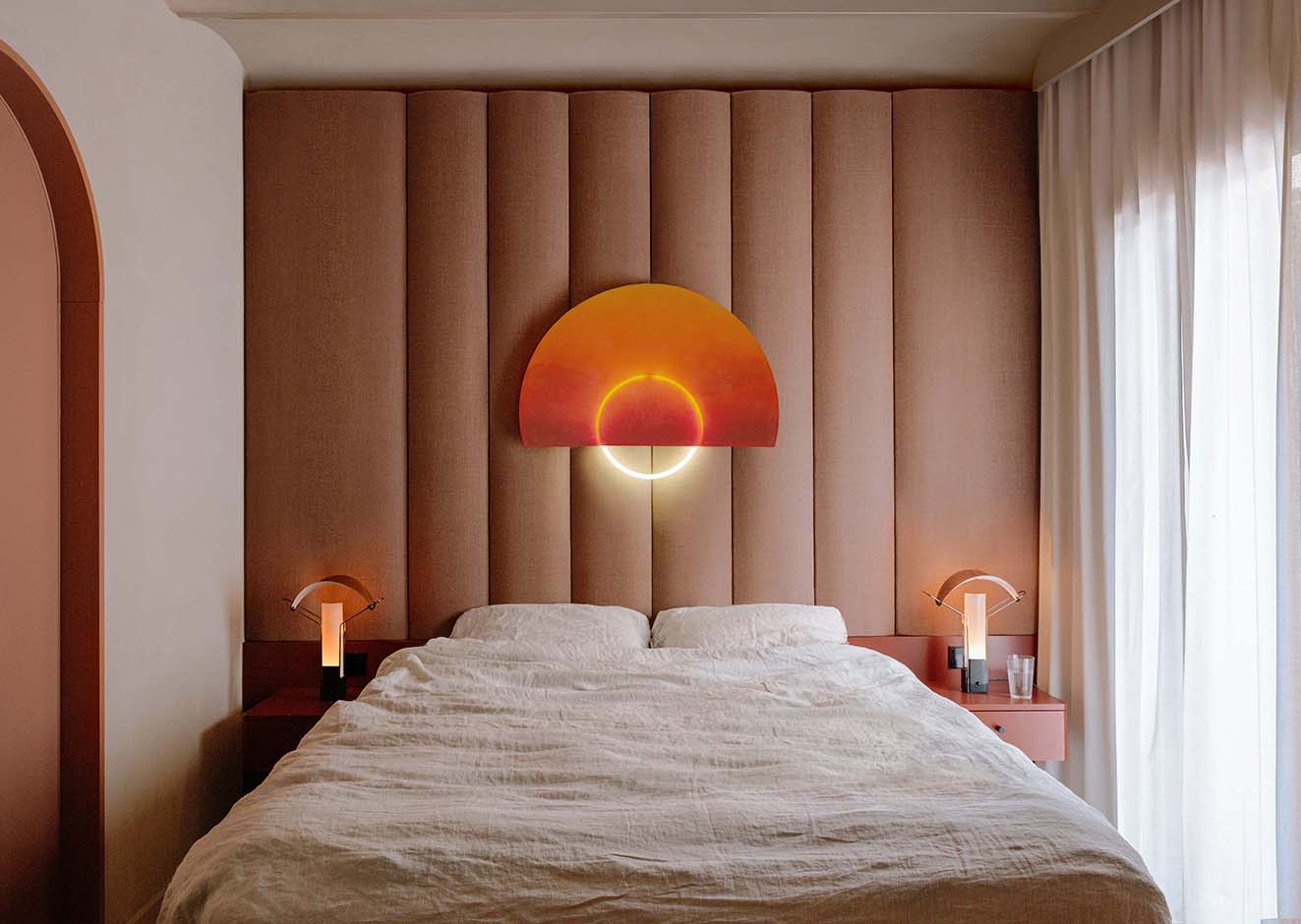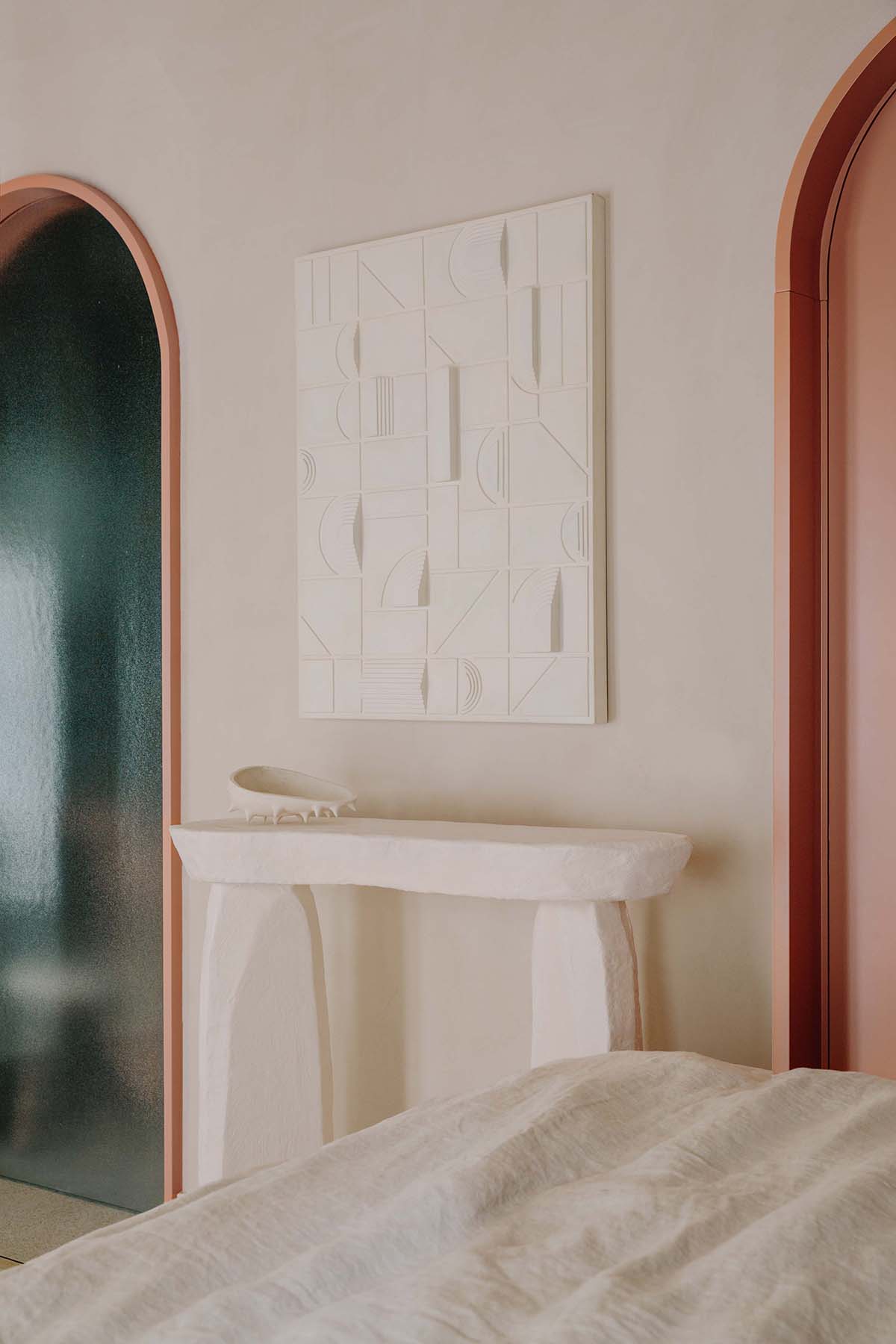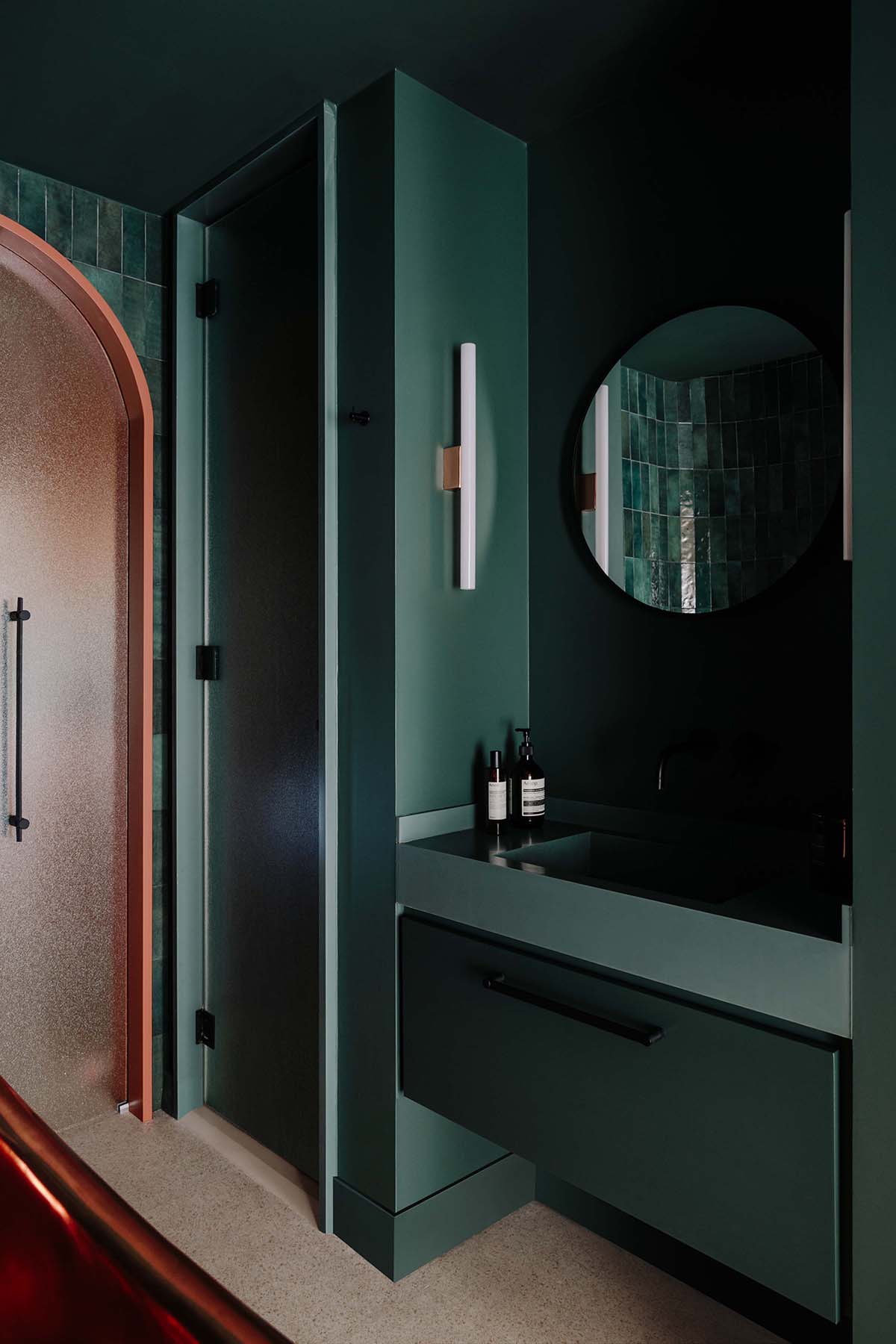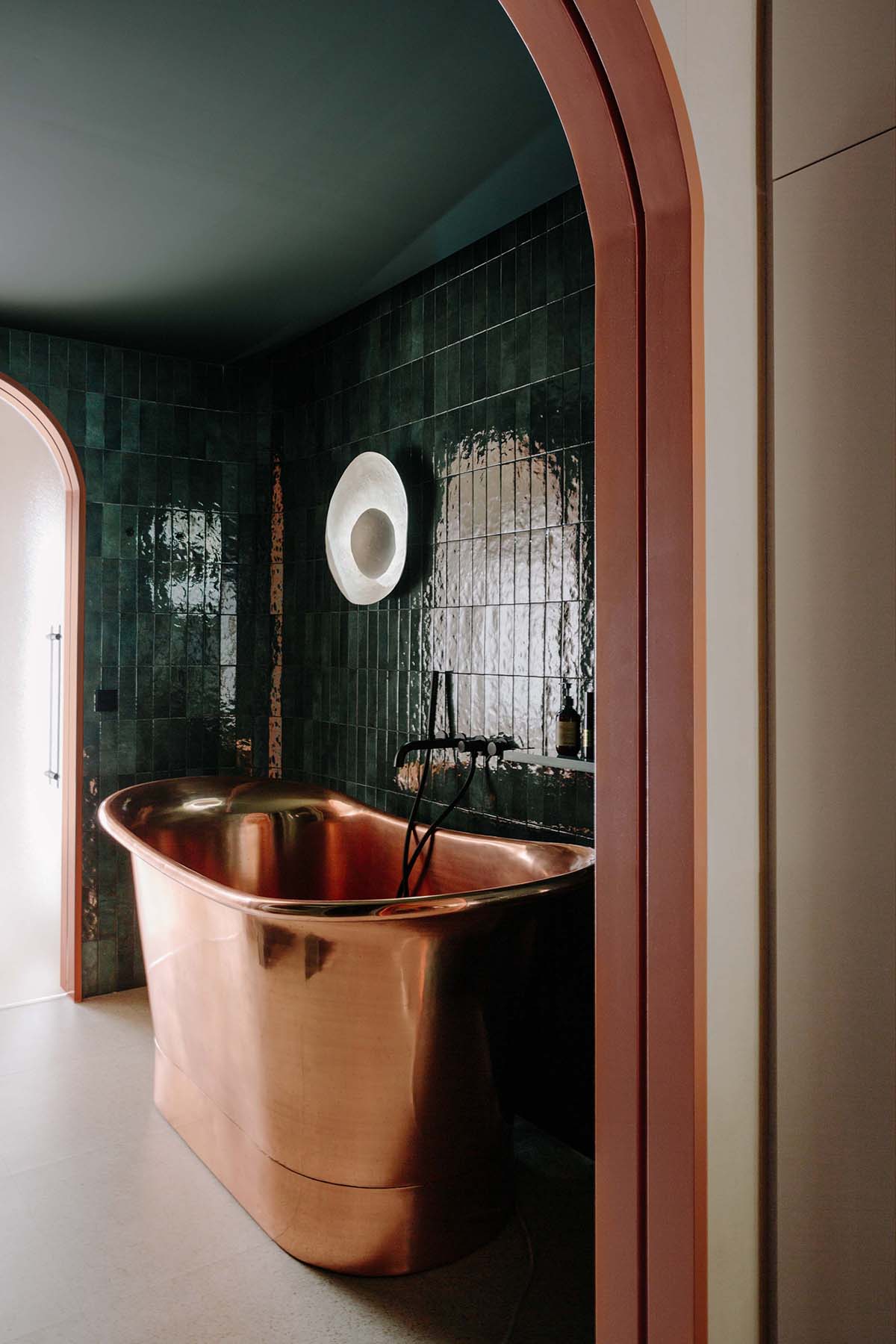 We love this Barcelona apartment, designed by Szymon Keller, and photographed by one of our favorites, Marina Denisova. The copper tub and green tiled bathroom combination are goals, as are the plaster console and three-dimensional artwork by Paul Bik in between the archways in the bedroom.