01.04.22
In Mexico City, An Up-and-Coming Design Studio Inspired by Institutional Aesthetics
The objects and furniture made by the Mexico City–based design studio Panorammma are difficult to pin in one particular box. Their concepts pivot from material focus — such as in their Neolithic Thinker chair, an upturned U-shaped seat made of volcanic tezontle stone — to abstract ideas, like the Sisyphean Table, a glass-topped Vignelli-esque cocktail table inspired by the concept of the absurd. Or take their sleek stainless-steel and glass Hero Lamp, which uses Jean-Pierre Garrault and Henry Delors' 1971 Globe Lamp series as its historical precedent. But the thread that connects all of these approaches is a steady preoccupation with narrative and memory, triggered by a hospital stay undergone by founder Maika Palazuelos, which she says completely morphed her perception of the world.
"A couple of years ago I underwent chemotherapy treatment and the enduring side effects continue until today as a general mental fog," she explains, "I consider many of my designs as a way to materialize and decipher my experience as a patient, the memory of which I confront confused. During my stay in the hospital, I was immersed in the aseptic materials of the clinic, so I return to them now as a tool to guide my reflections on notions of subjectivity." Her Institution chair, for instance, is described as "as a wink at clinical aesthetics," and resembles the sort of curtains used as dividers in patients' rooms. Or the more recent Vasija Vessel, a pink latex decanter that's been sewn at the seams to look like a stitched wound. It's this sense of storytelling, coupled with thoughtful execution and an almost Gothic approach to form, that initially made us fans of Panoramma's work, one of the growing number of innovative studios based in Mexico City these days. We spoke with Palazuelos about the beginnings of Panorammma, their design process and how she finds her inspiration.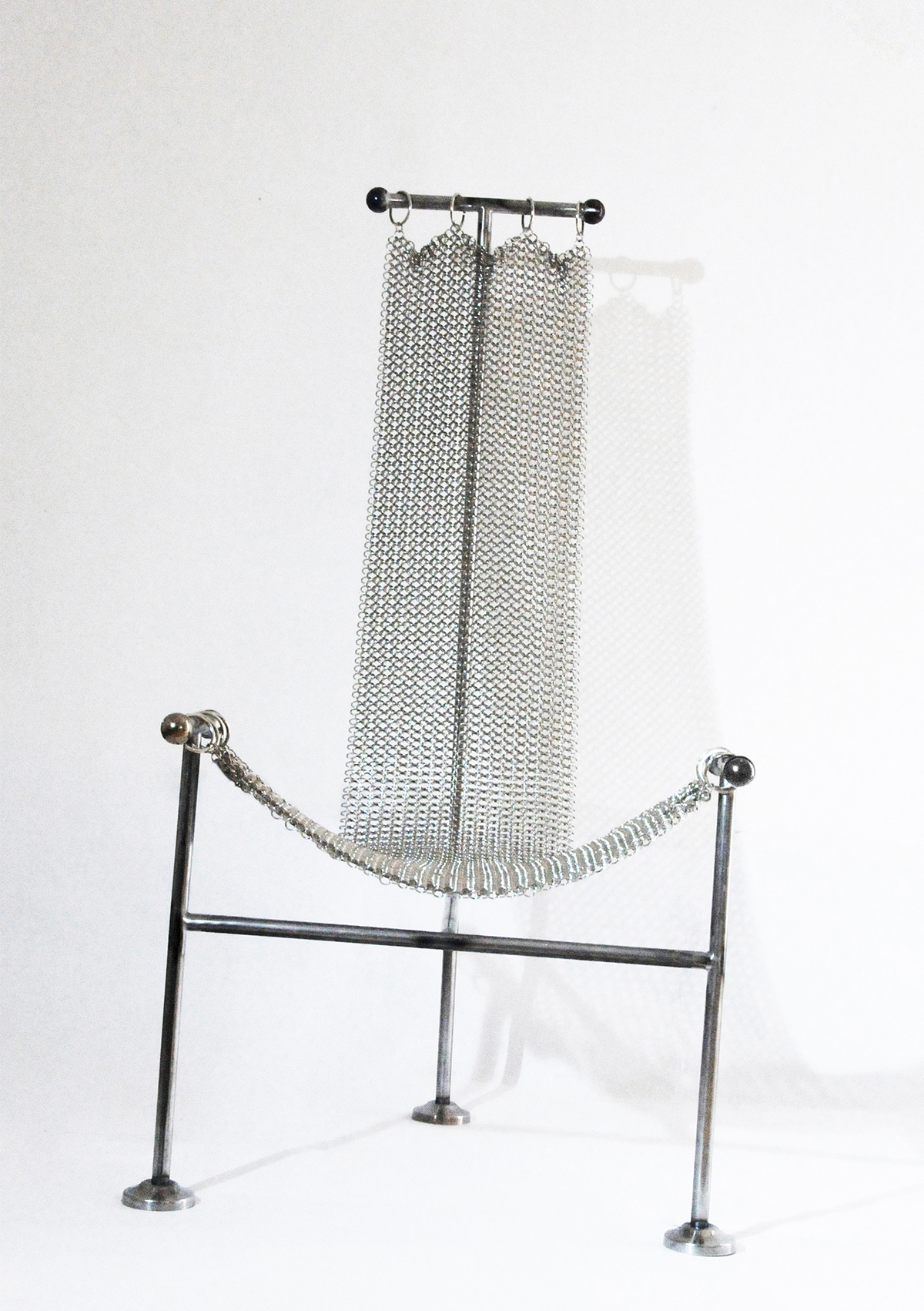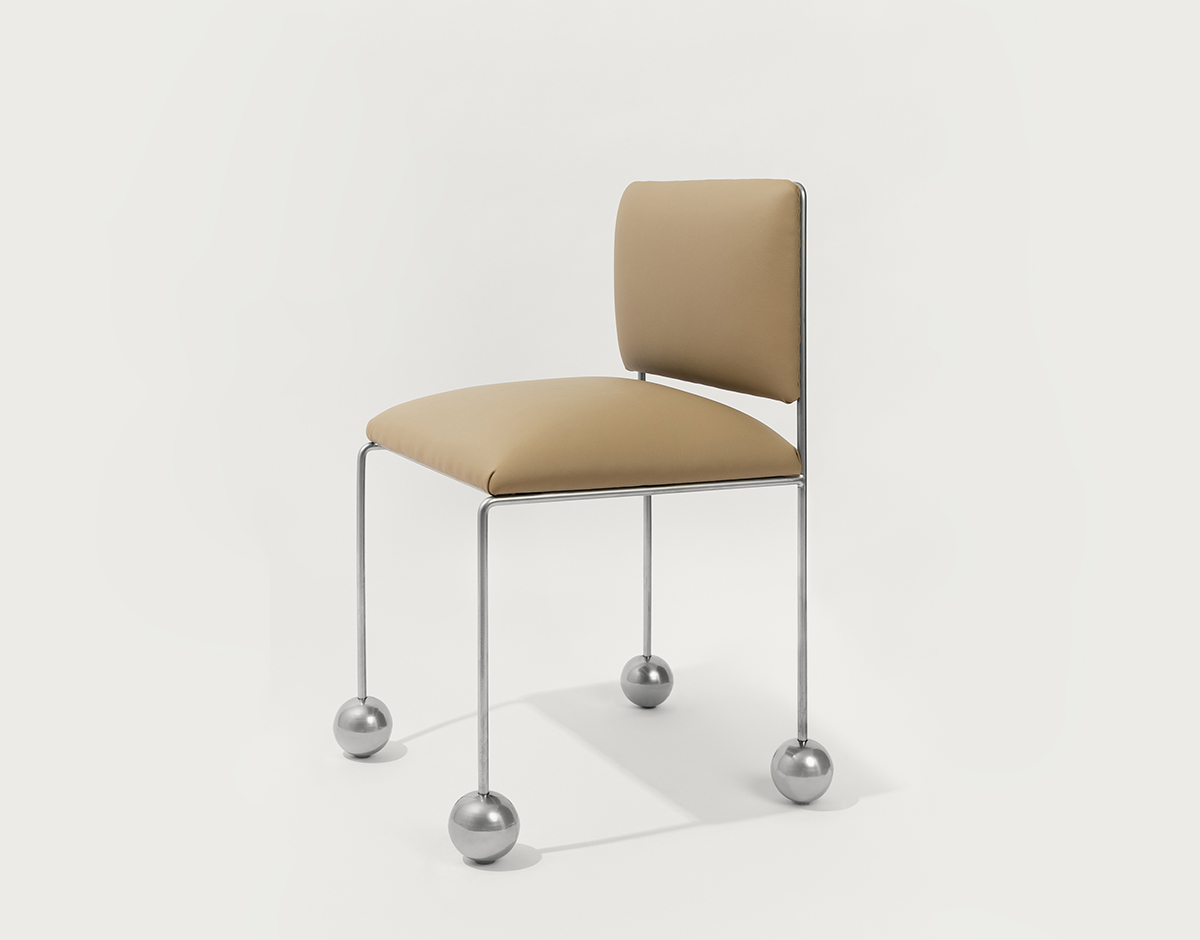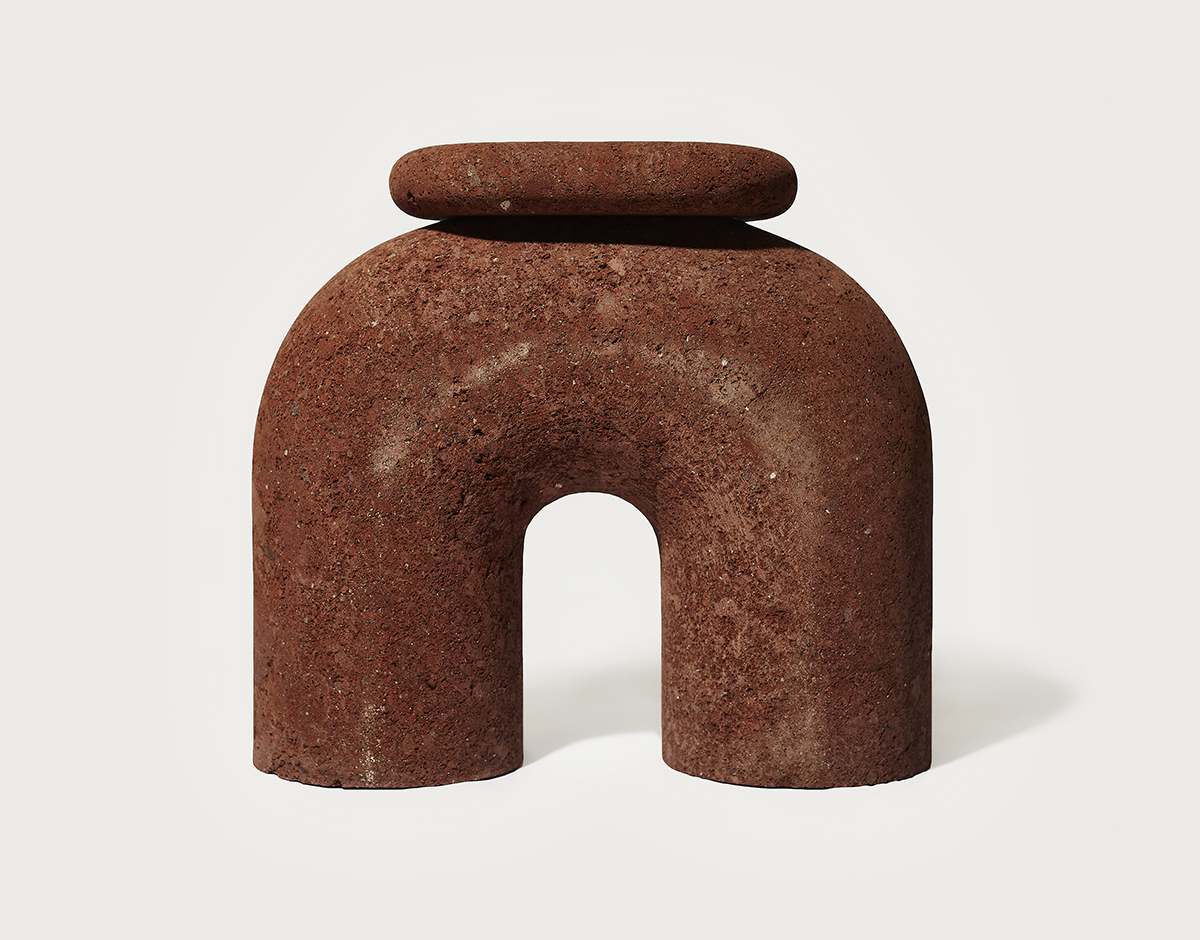 Tell us about how Panorammma came to be.
I started Panorammma during confinement with the intention of creating a permeable, open-ended platform for design exploration. This summer I was lucky enough to have Renee Espinosa, our production manager, join the project. Renee and I first met as art students, soon becoming close friends. We really complement and support each other's motivations, both professionally and personally. Our education and professional experience in arts make us feel comfortable working in unconventional ways. Typically Renee handles production operations on-site. It is under her caring eye that we can truly experiment without compromising quality. On the other hand, I keep busy designing, researching, and finding new directions and opportunities through which the project can grow.
What is your studio like in Mexico City?
We have a small office space in Mexico City, but all production is coordinated between different workshops in and outside the city. Given that we have access to so many unique collaborators and because the nature of our project allows us to work with different materials, we haven't yet felt the need to settle on a single space.
Can you take us through your creative process? How do you go from initial idea to finished product? 
Panorammma's inspiration centers around exploring past visions of the future and creating myths of memory. Constructing on our past experiences through new visual narratives. For me, this means remitting to my direct experience living through the spaces of malady. In relation to this constant exploration it can be a material, a found object, a song even, that ignites a wish to materialize an idea. Though I have identified in my practice a common cyclical pattern of conception and creation; getting involved with the production of a work for me has frequently resulted in it fueling an idea for another.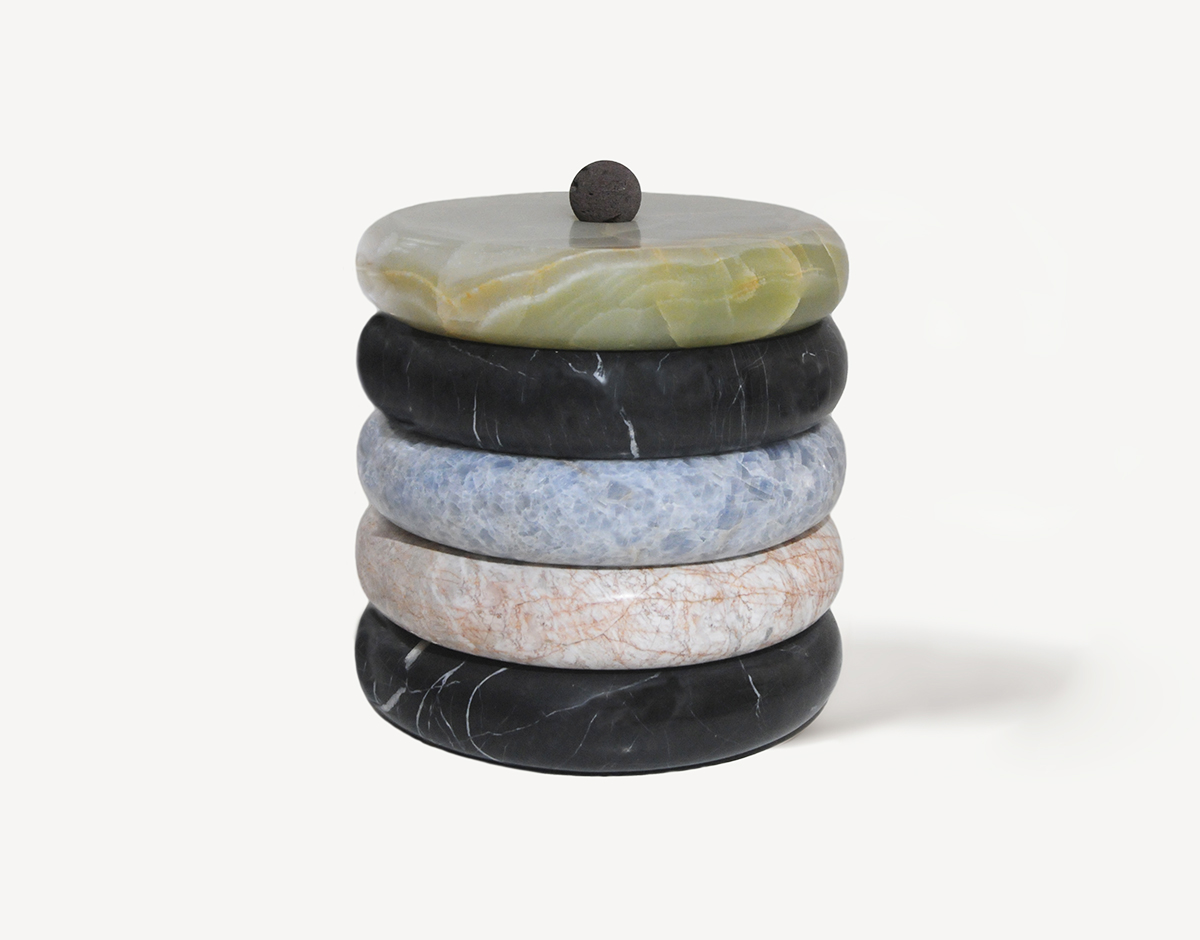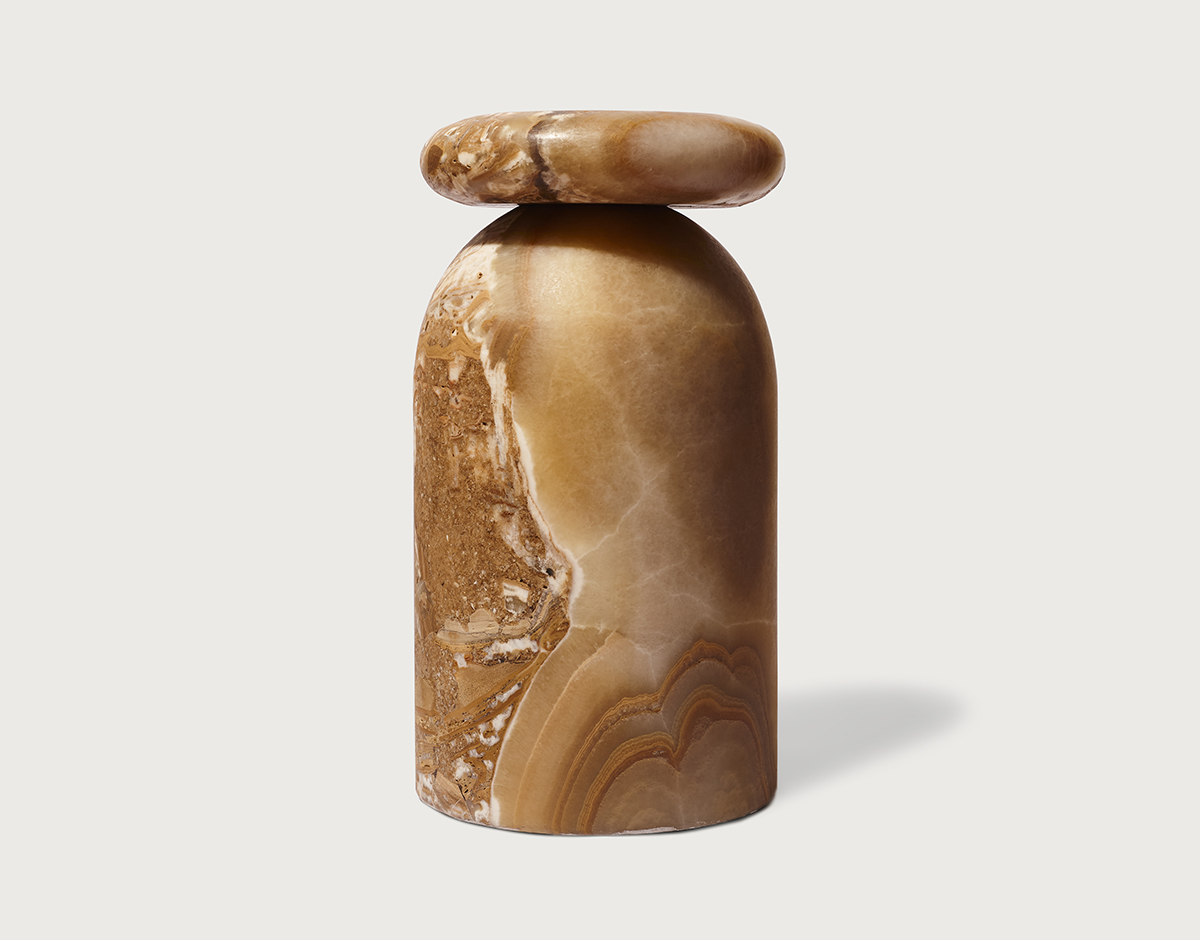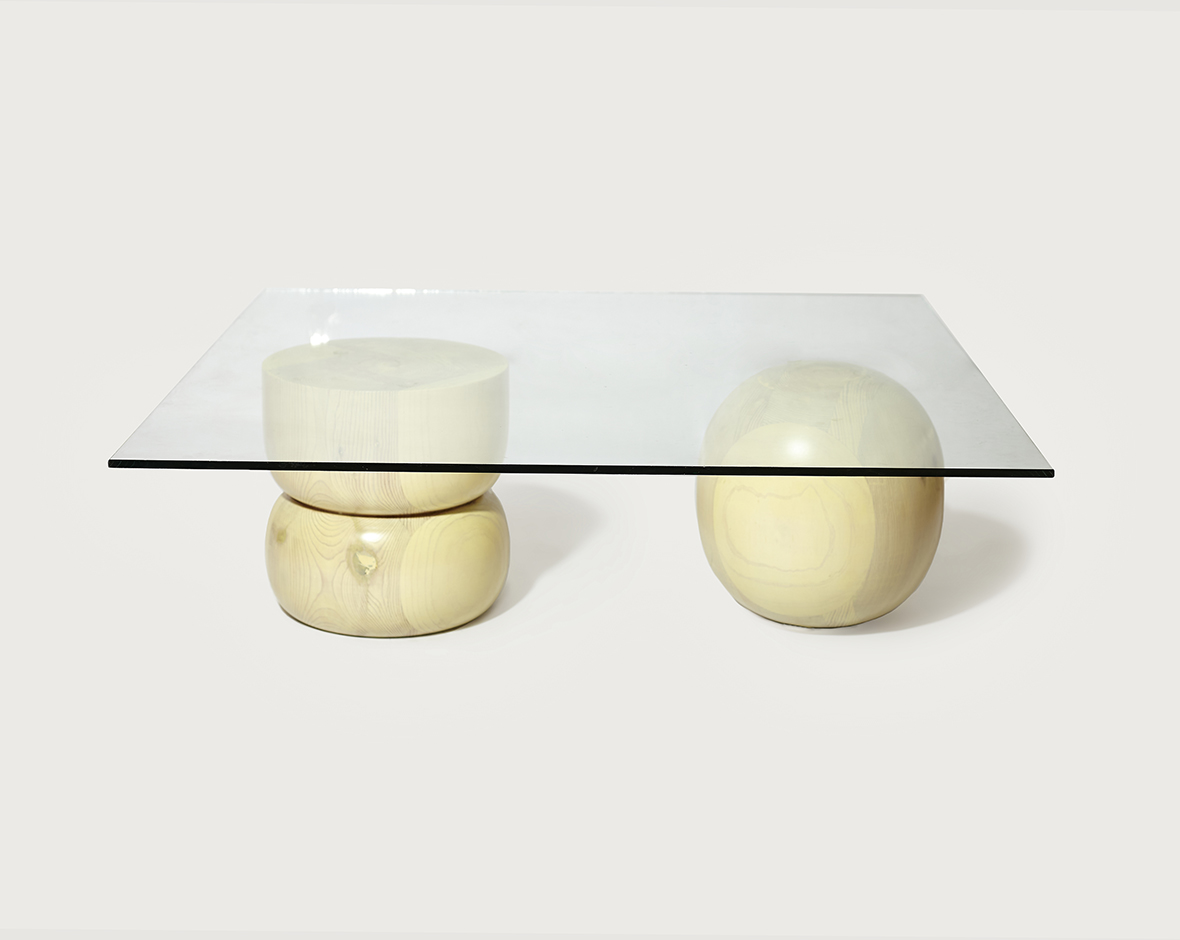 There are a lot of interesting materials incorporated into the work, like tezontle, which you describe as a highly oxidized and porous volcanic rock endemic to Mexico, or the Ball Foot Chair, which is made of cactus leather. What draws you to certain materials?
I am very interested in the creative opportunities materials grant. Rock, for example, is interesting because it dictates the object's final expression. Working with it is like an archaeological experience in which one must discover what each piece hides. Mexico is a very special place to learn about materials, new and ancient. A material can have strong regional connotations, and that can often result in people exploring and experimenting with materials in different and even intimate ways.
Materials many times are creative triggers for me. It is easier to visualize an idea when I also know what it can feel like, sound like, or smell like.
Many of your pieces are inspired by historic design touchstones. For example, the hero lamp is described as a take on Jean-Pierre Garrault and Henry Delors 1971 Globe Lamp and the Chainmail Chair is a new take on William Katavolos 1952's T-chair. Why did you choose these pieces as starting points?
These enigmatic designs reveal themselves as unfulfilled premonitions, illustrating past visions of the future; opportunities to build upon, inviting to become party to an act of faith. Constructing over these powerful works gives continuation to an evolving story that integrates a reconstruction of the past and imagined future to create a myth of unity and purpose.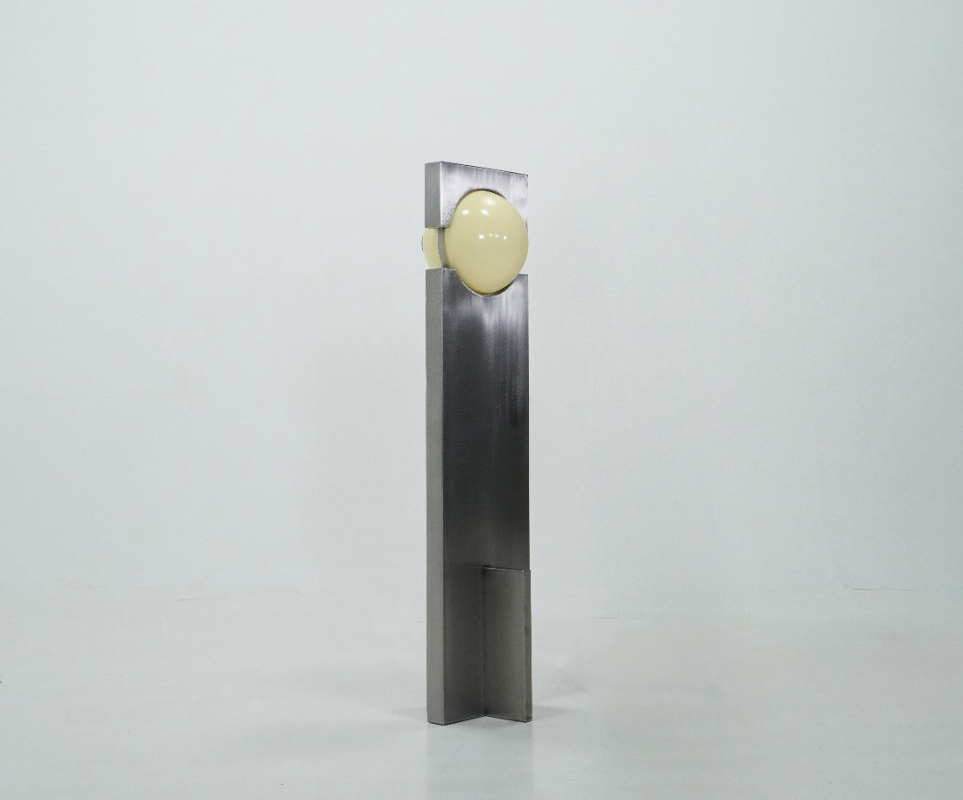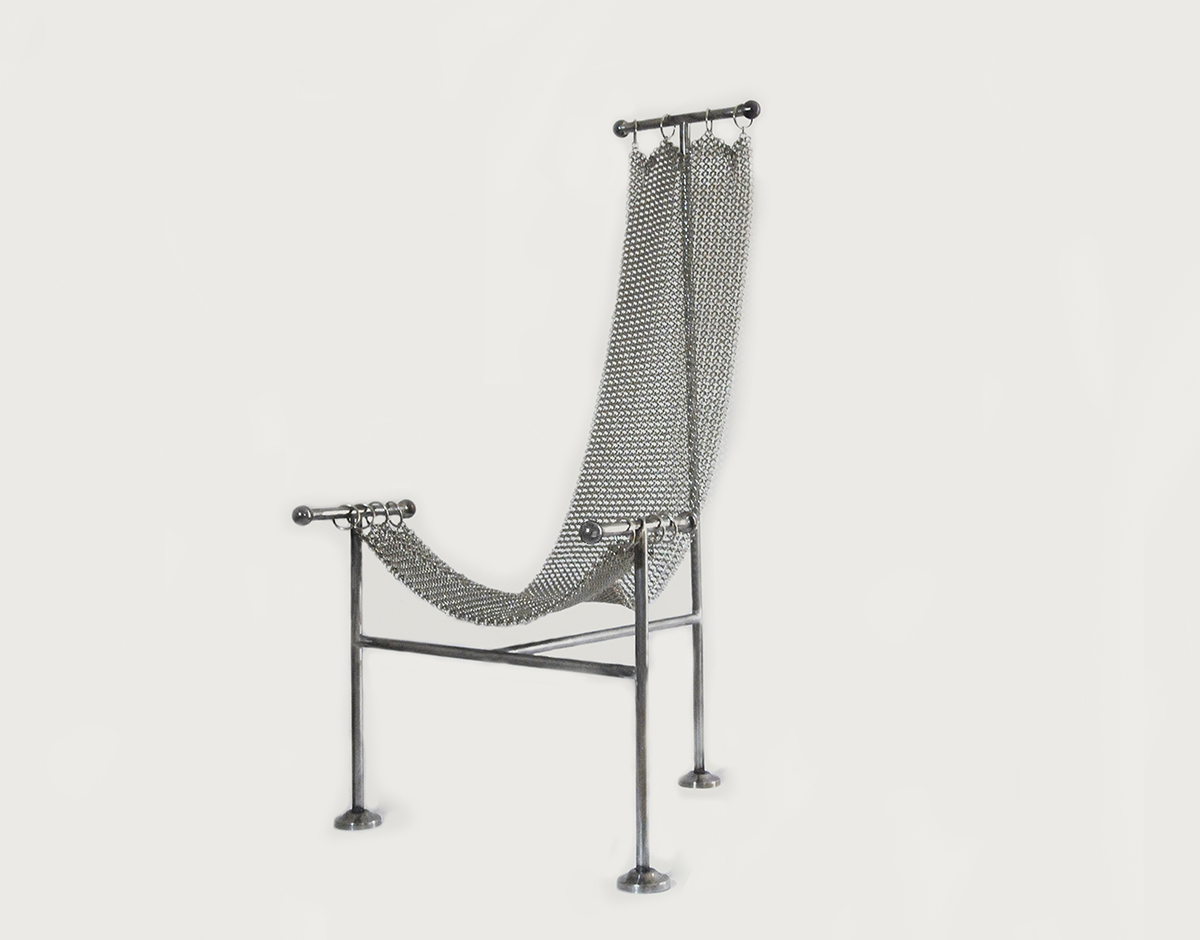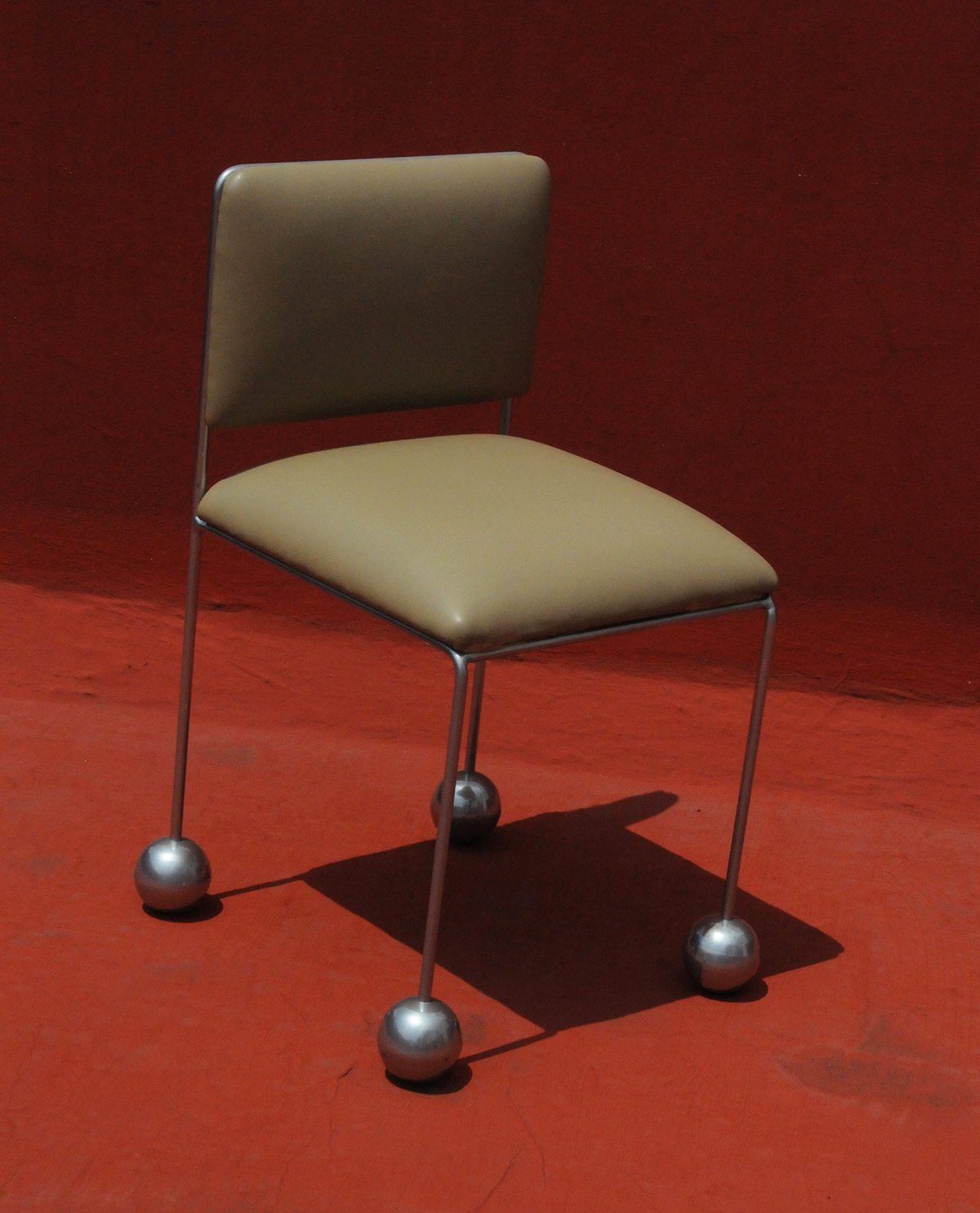 Some of the pieces also deal with more abstract concepts, like the Sisyphean Table that performs in a balancing act the idea of the absurd. How do you go about expressing these ideas through objects?
I sometimes treat abstract ideas bluntly, in simple and direct ways. What could be more ridiculous than a spherical leg for a glass table? The existence of the object evidences its absurdity.
What does the future hold for Panorammma?
There is a lot we hope for. In the near future we are looking forward to starting strong with fairs early next year. We also look forward to a new challenge of opening our showroom, which we'd like to work with in a "condo" modality and as a space for dialogue and exchange with other design projects.