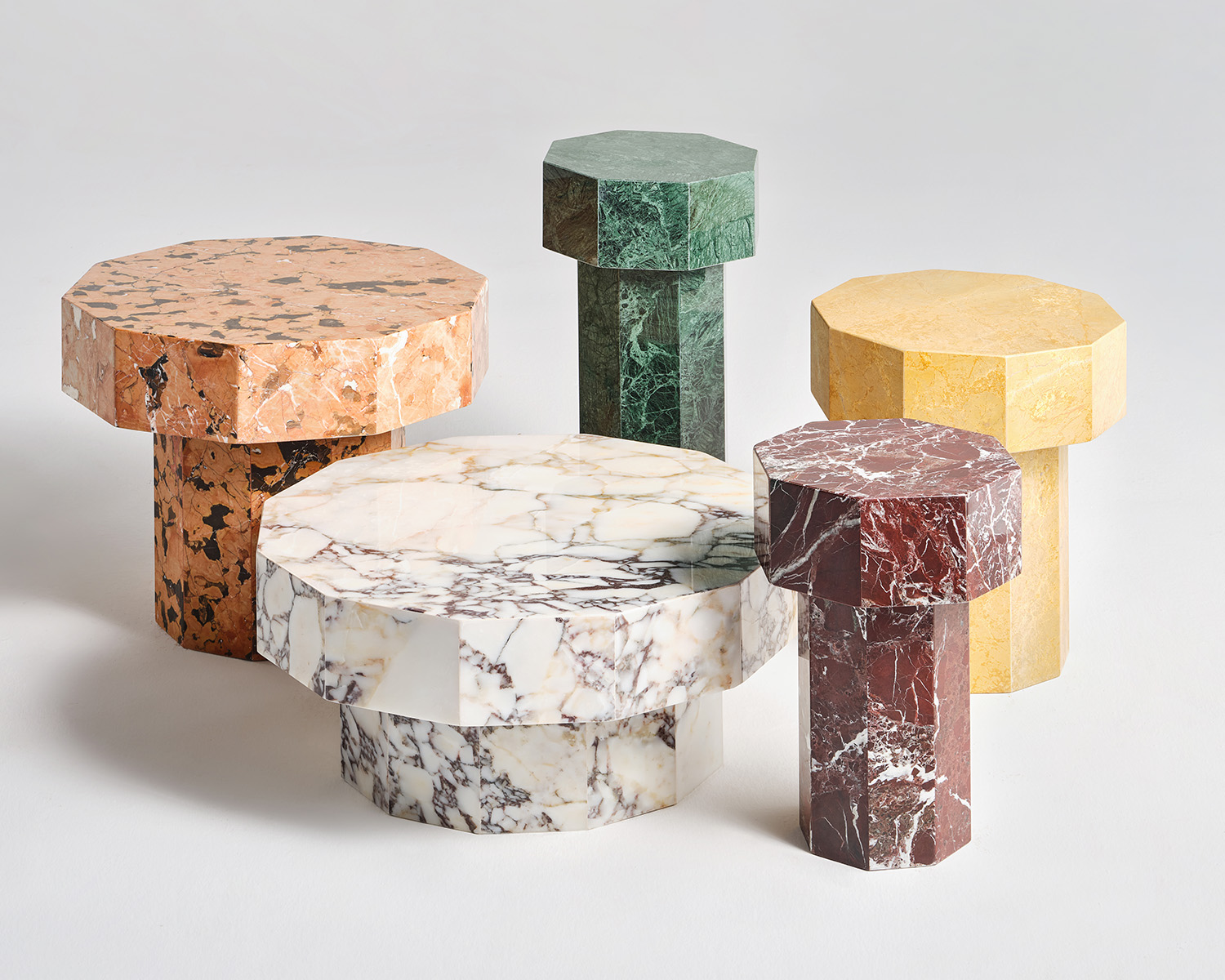 A weekly Saturday recap to share with you our favorite links, discoveries, exhibitions, and more from the past seven days. This week: "Neolithic-core" tables, gummy worm–striped salt and pepper mills, soothingly smooth-edged furniture, and an Alpine-inspired lodge in upstate New York that we want to spend all winter in.
Discoveries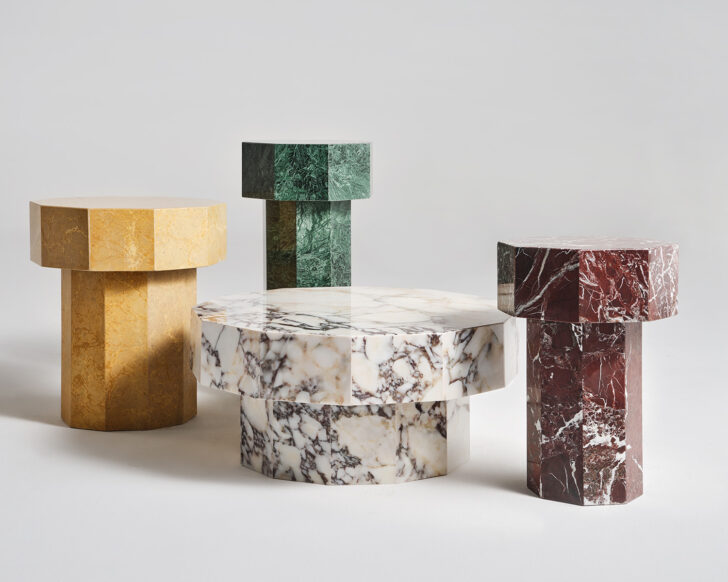 The colors of these marbles! Quarried in Turkey, the stones were sourced by Hong Kong design studio Yellowdot for its series of Millstone tables, which are CNC-cut precisely into eight- to twelve-sided forms that are finished by hand. Although they look insanely heavy, their tops easily rotate when gently pushed by hand, so you can pretend to mill flour like they did in the Stone Age with minimal effort. Is this the start of "Neolithic-core"?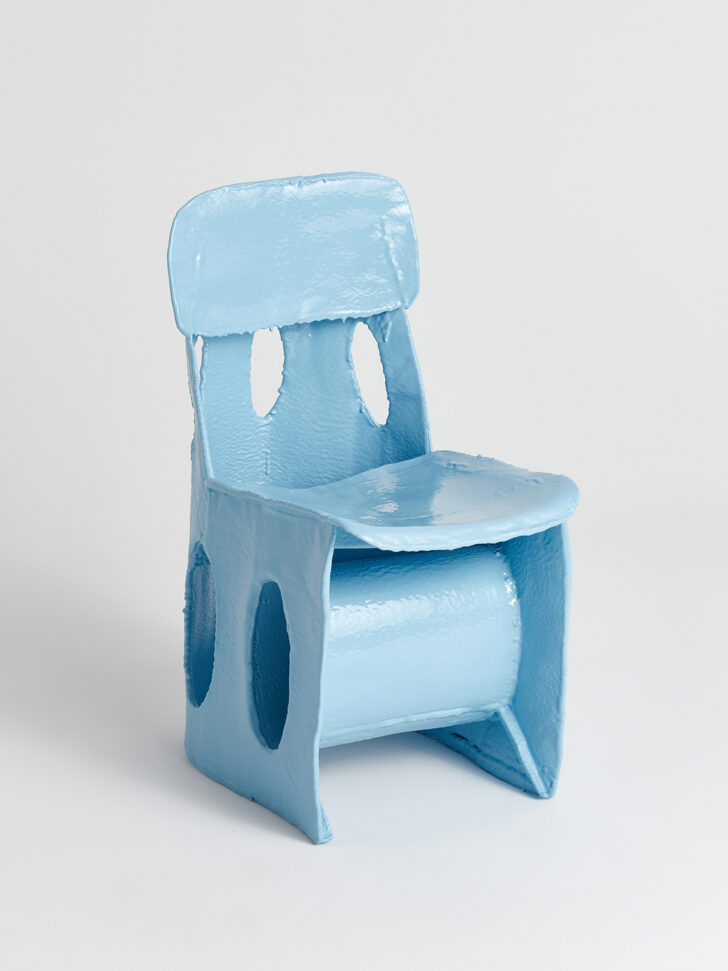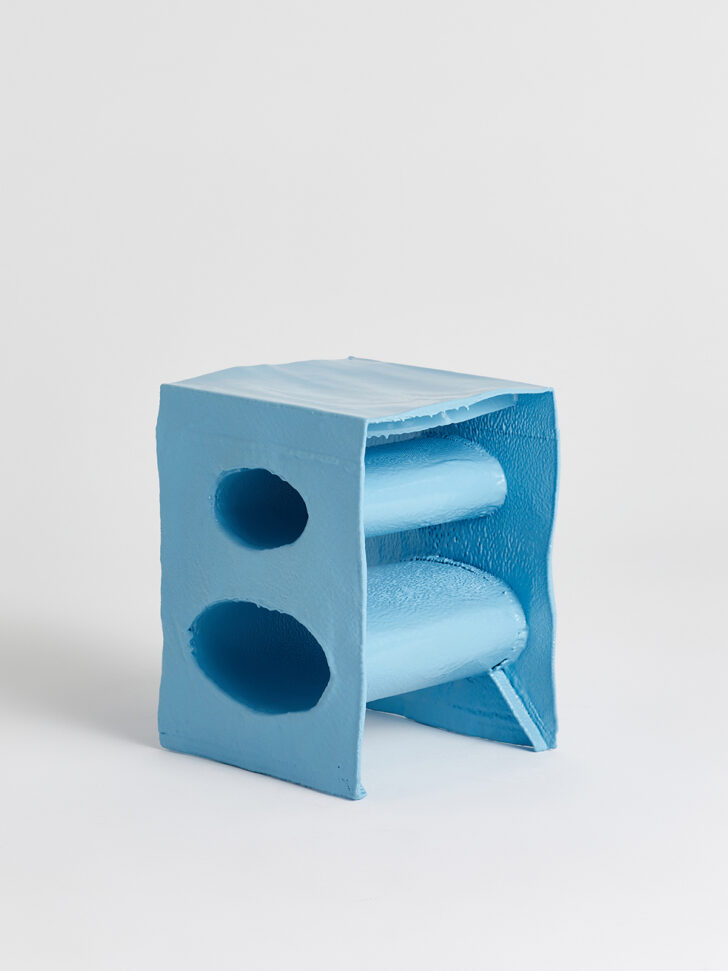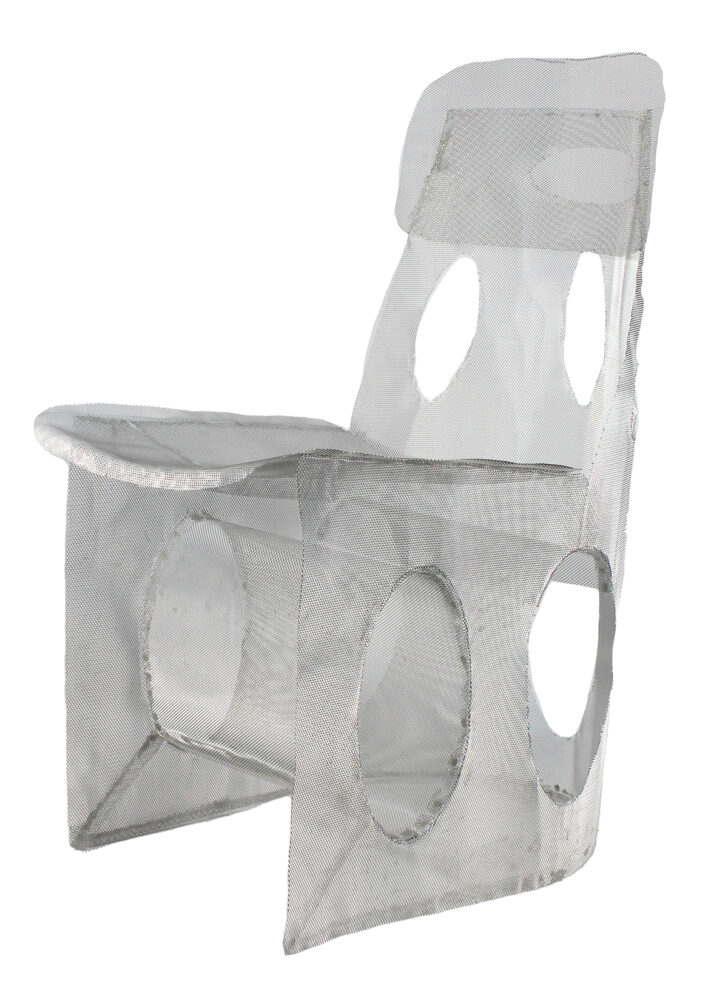 For his Hardened Mesh Project, designer Seongil Choi sculpted pieces of furniture out of moldable yet fragile sheets of metal mesh, then covered their soft skeletons in several layers of black or blue polyurethane rubber to make them durable and functional. This quick process was devised to highlight the characteristics of the mesh, and Choi presented the designs as part of his Soft to Hard exhibition, which explored the changing states of materials.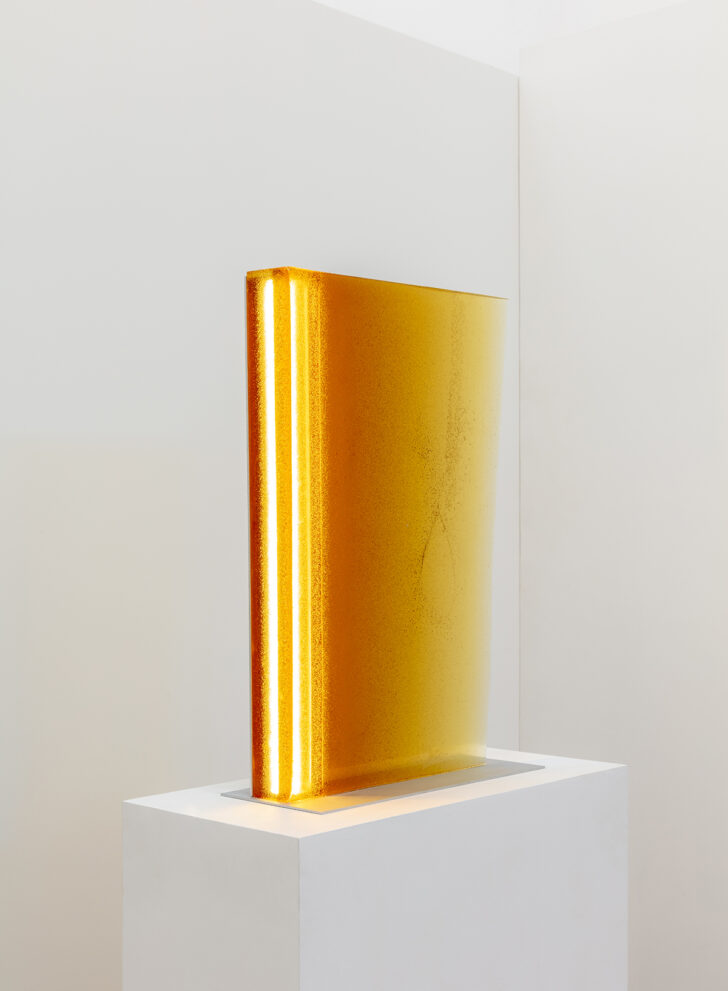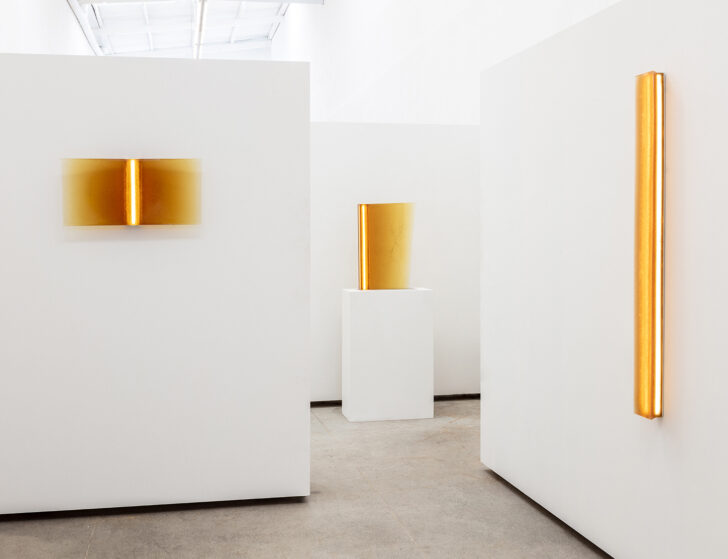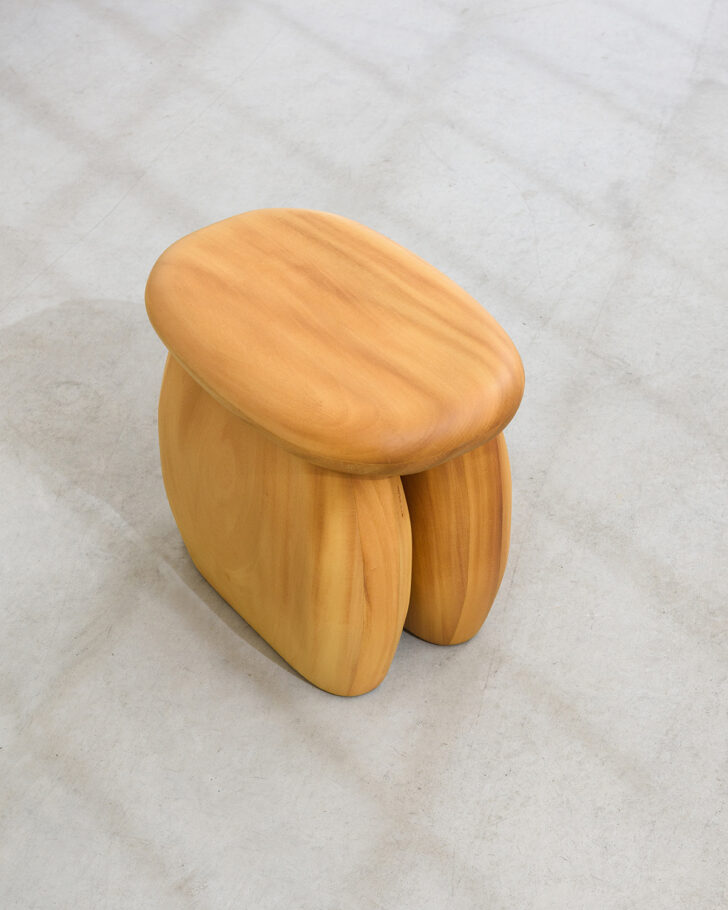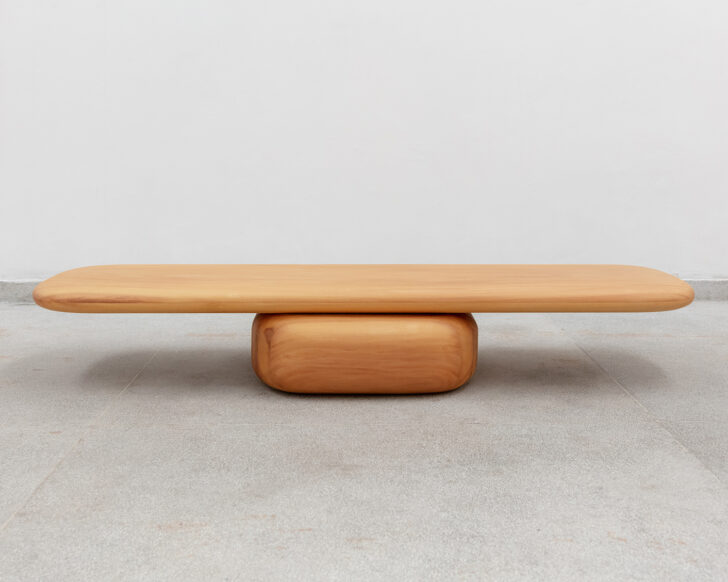 New from Estudio Rain: two sets of very different but equally dreamy designs. First, a collection of ethereal lamps made of plant-based castor oil resin, which diffuse light through translucent panels with warm amber-toned gradients. Following on research that the Brazilian studio has been developing since 2018, this is the latest application experiment for this unusual material. The second new release is the Solida furniture collection, carved from solid wood into the roundest, most satisfying volumes. These melted-butter forms are stacked in groups, with bottoms that appear to be flattened by the weight of those on top, forming seats, tables, and stools.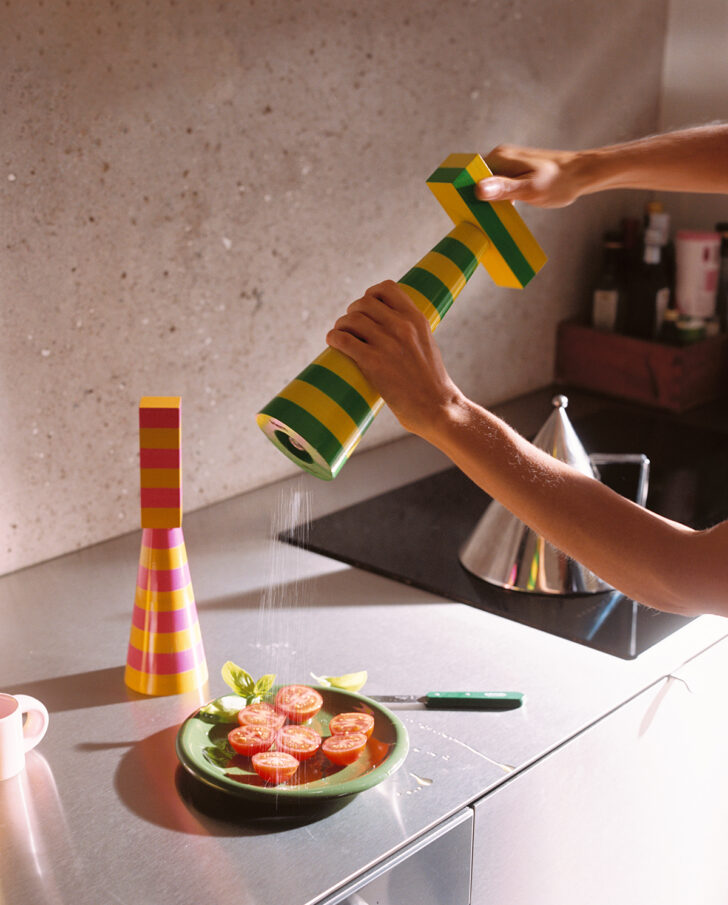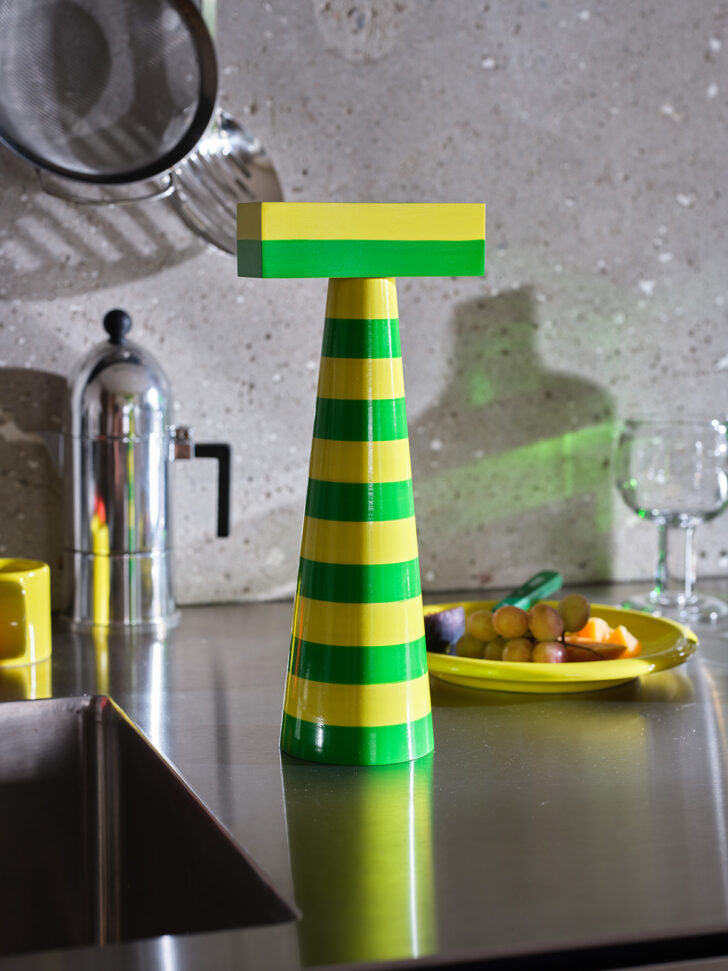 These salt and pepper mills by Fabien Cappello for Hem are a statement to say the least. Their tall, slender geometric forms are wrapped in stripes, each in a different color combo that remind me of sour gummy worms, and the grinding mechanisms are activated by twisting a chunky bar at the top.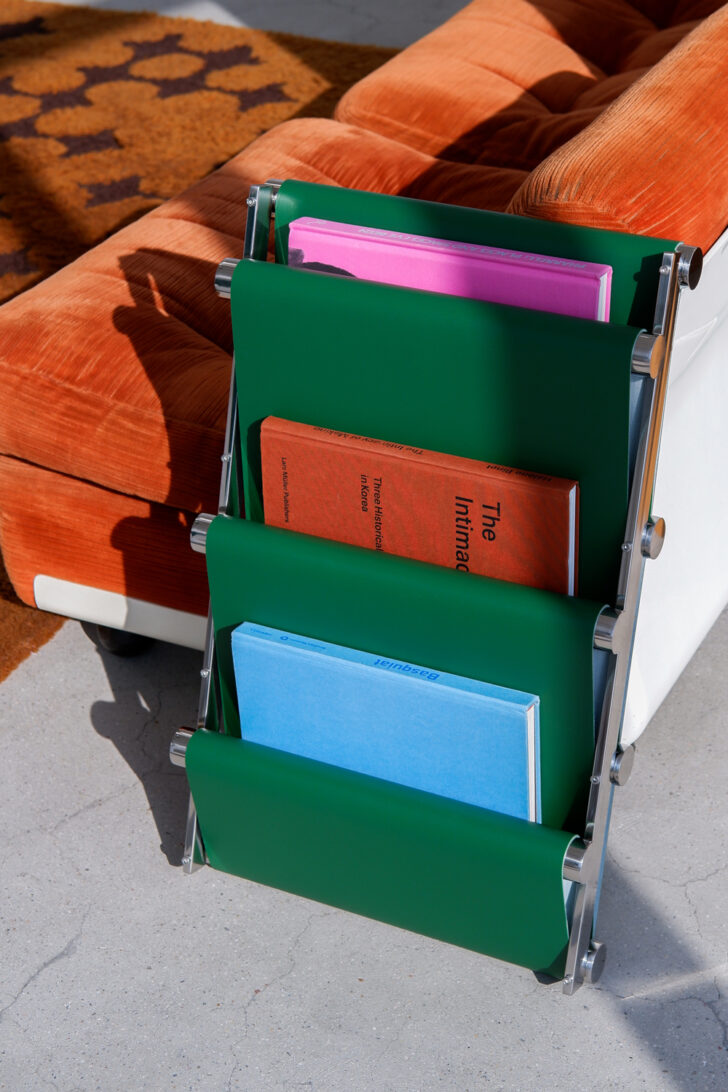 We featured Woojin Park's series of chairs based on conveyor belts a few Saturdays ago, and now the designer has applied the same idea to a magazine rack. Green material is wrapped through a series of metal rollers, evoking an industrial factory line on a tiny scale. Curious to see where he takes this concept next…
Exhibitions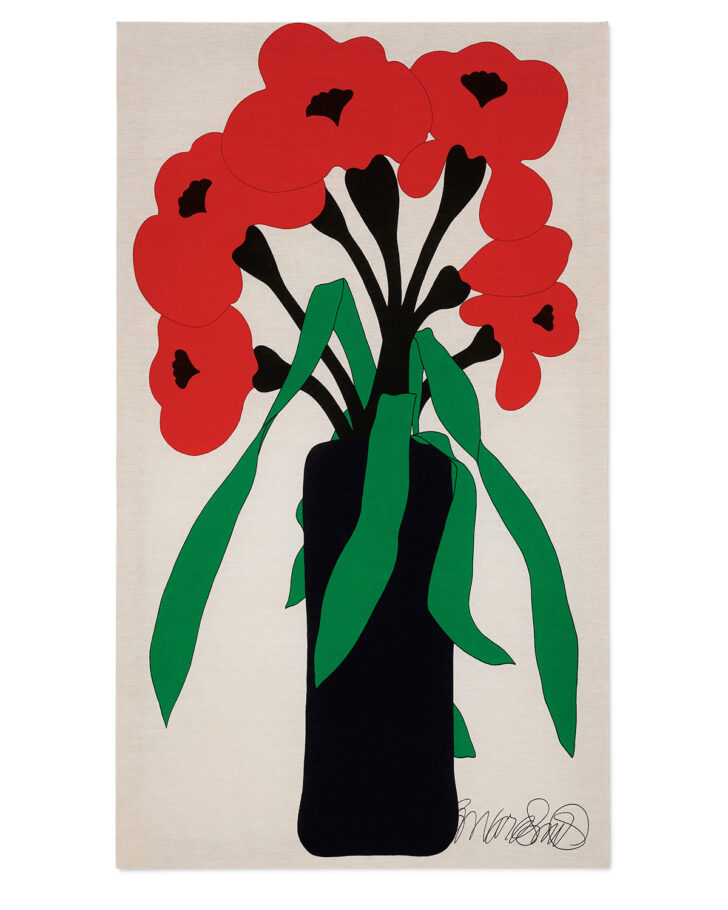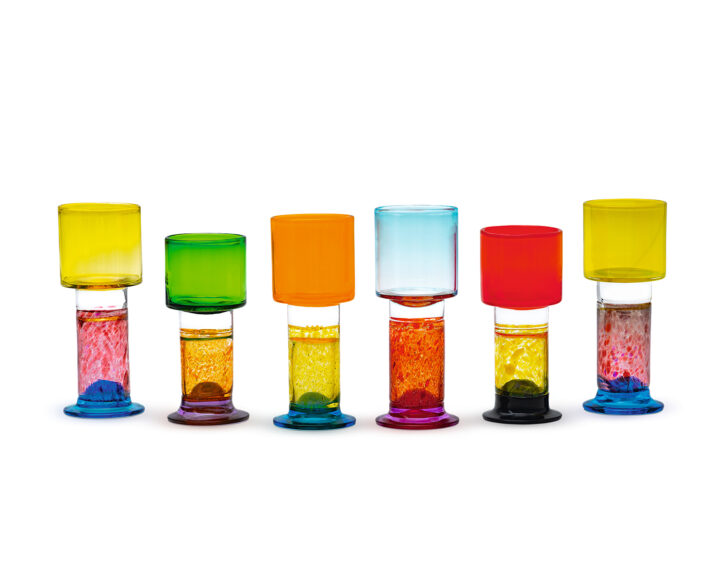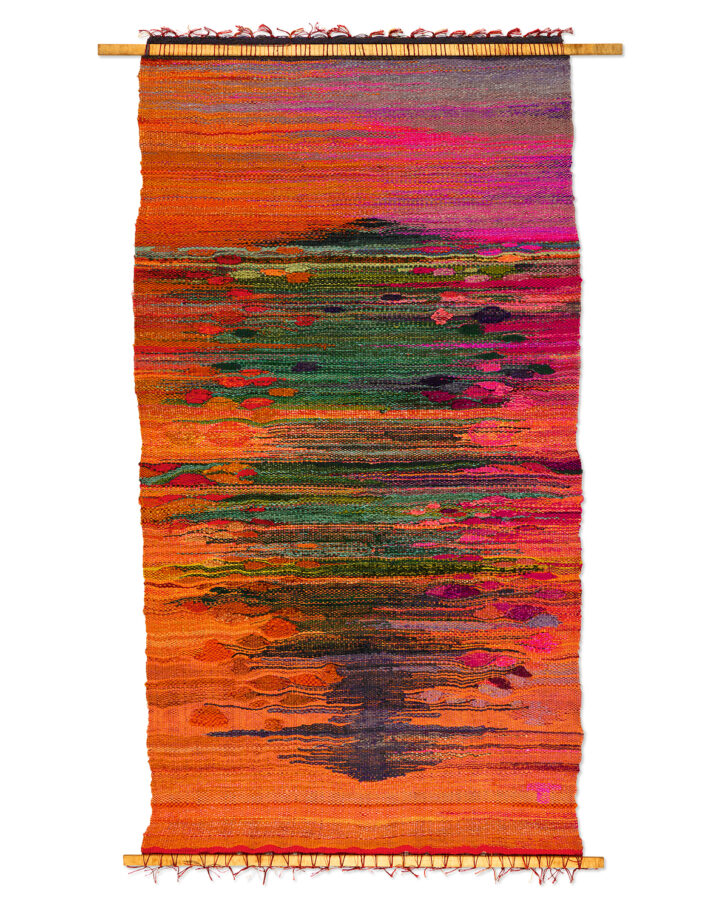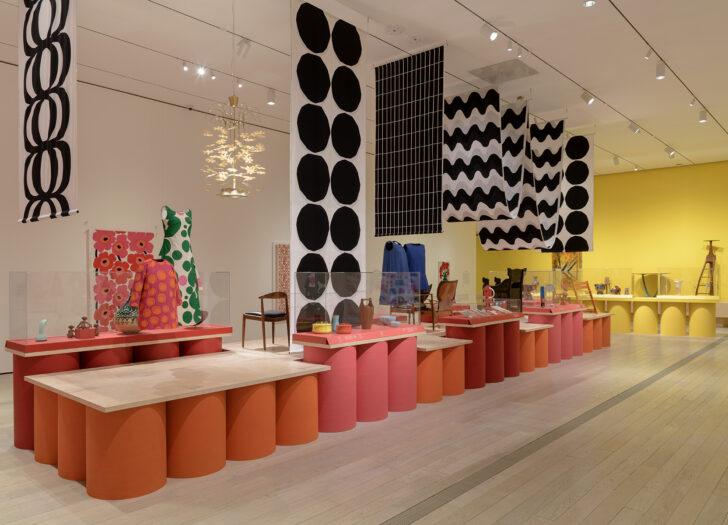 America's obsession with Scandinavian design has been around for decades, since the mid-century modern style took off here and the Danish, Swedish, and Finnish masters became revered by California's architectural innovators. A resurgence of the style in the late 2000s, thanks in part to Mad Men, never really died down, and now LACMA has finally opened the first exhibition dedicated to the extensive design exchanges between the US and Scandi countries. The show delves all the way back to the arrival of Nordic immigrants in the US in the 1890s, and has multiple sections that trace the design developments on both sides of the Atlantic. Expect all the recognizable classics, along with some unexpected gems to discover. On-point exhibition design by Bestor Architecture, too! Until February 5, 2023.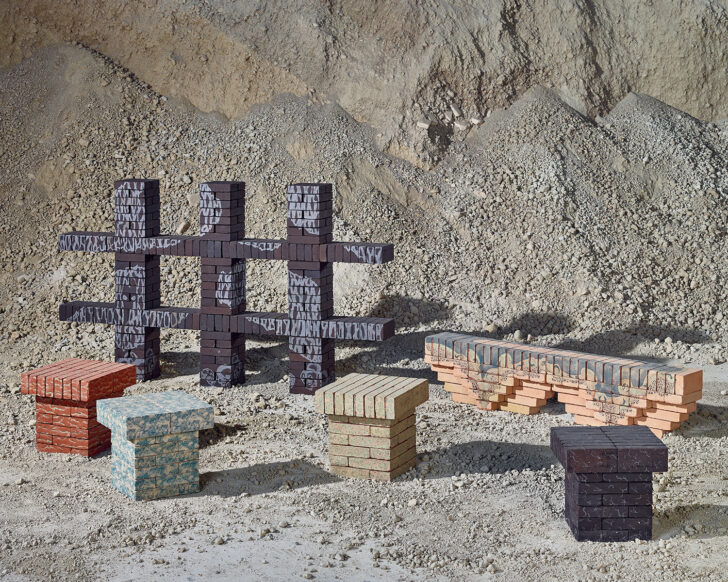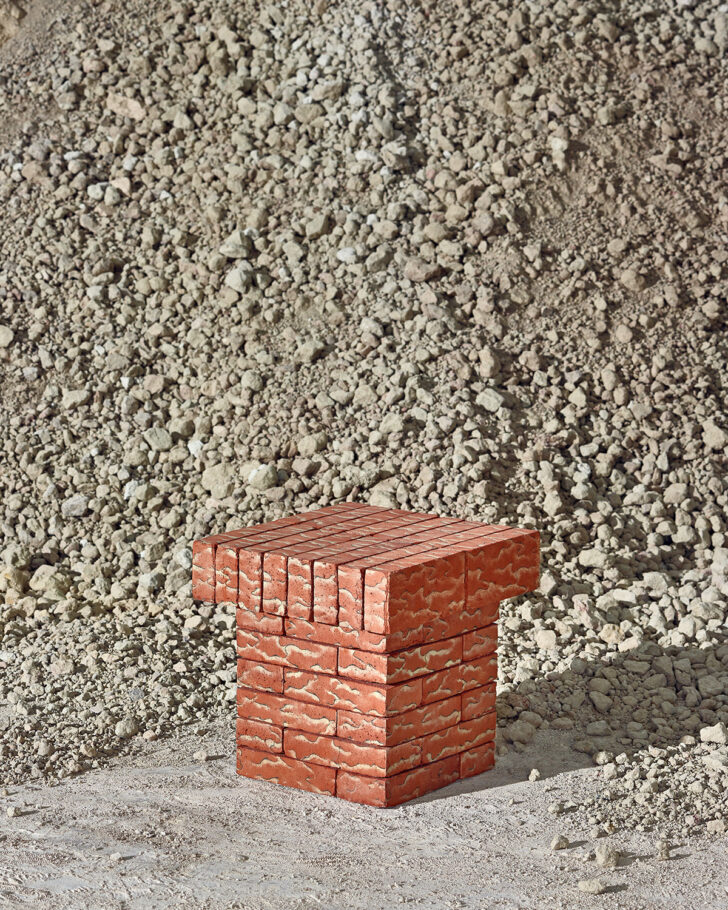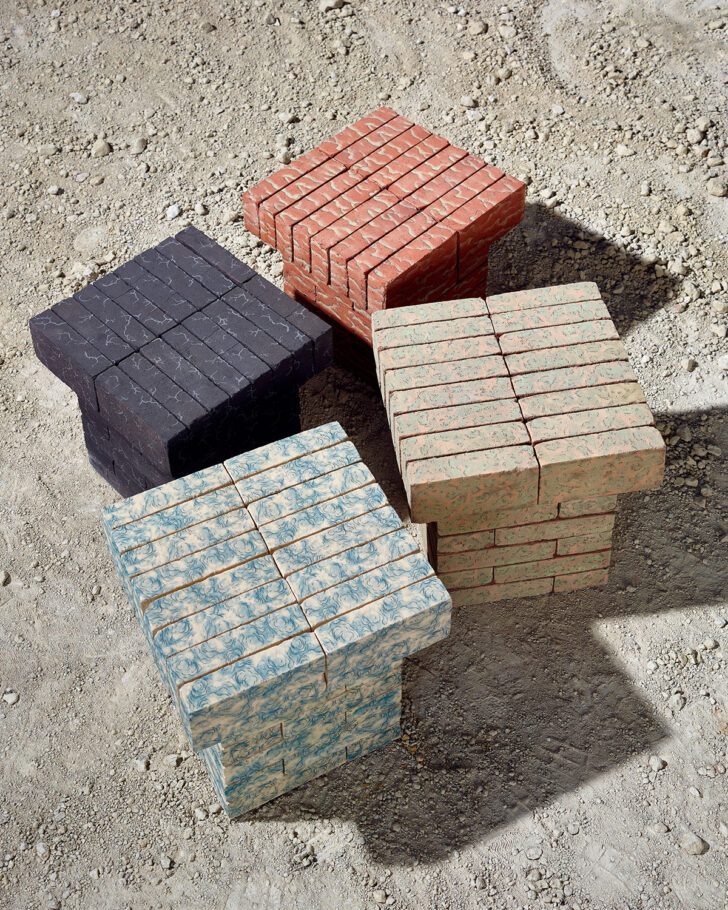 We know, we know, Dutch Design Week was ages ago, but we couldn't miss showing these clay tables printed to look like bricks. Created by Studio Groovido in collaboration with tech company Rodruza, the Prophecies of Dust series features brick patterns with colored pigments and glaze overlaid onto the designs, evoking the use of the pixel in retro arcade games, Minecraft, and now the Sandbox metaverse.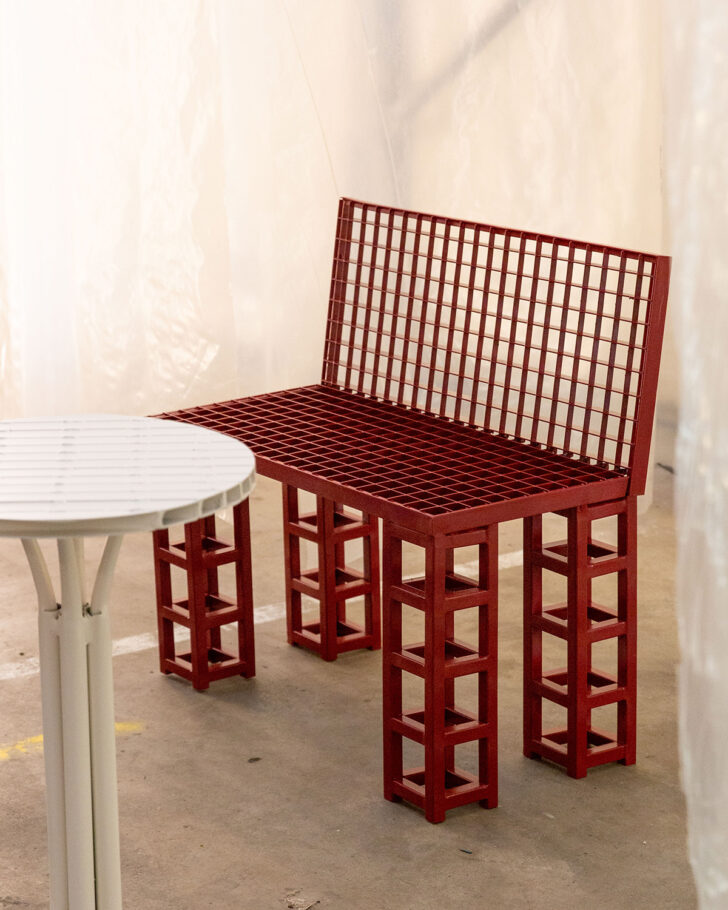 One more from Dutch Design Week: furniture by Lauren Goodman made from foraged and discarded objects. A russet-toned chair is made from what appears to be metal grates and stacked cubes, while a bright blue stool with a scoop-shaped seat sits atop a bent pole. Both exude an industrial vibe, with an Italian Radical Design flair. The pieces were shown in Eindhoven as part of a group exhibition titled No Time For High Fives, which featured other experiments with upcycling, localization, zero waste, and the use of organic and biodegradable materials
Interiors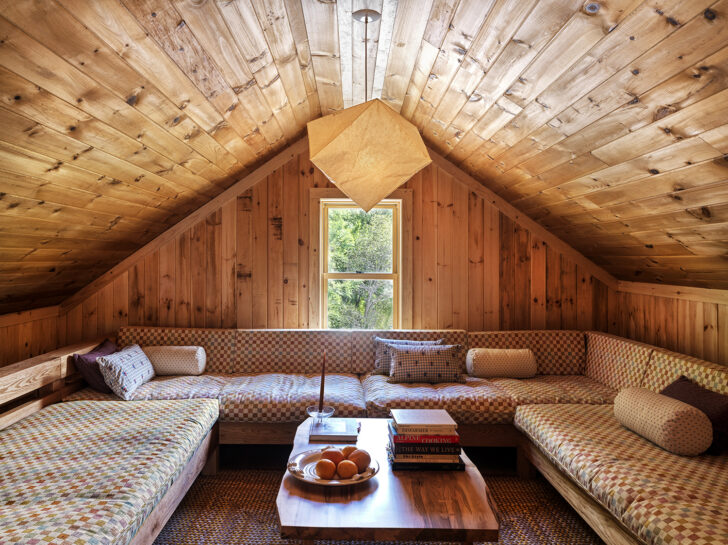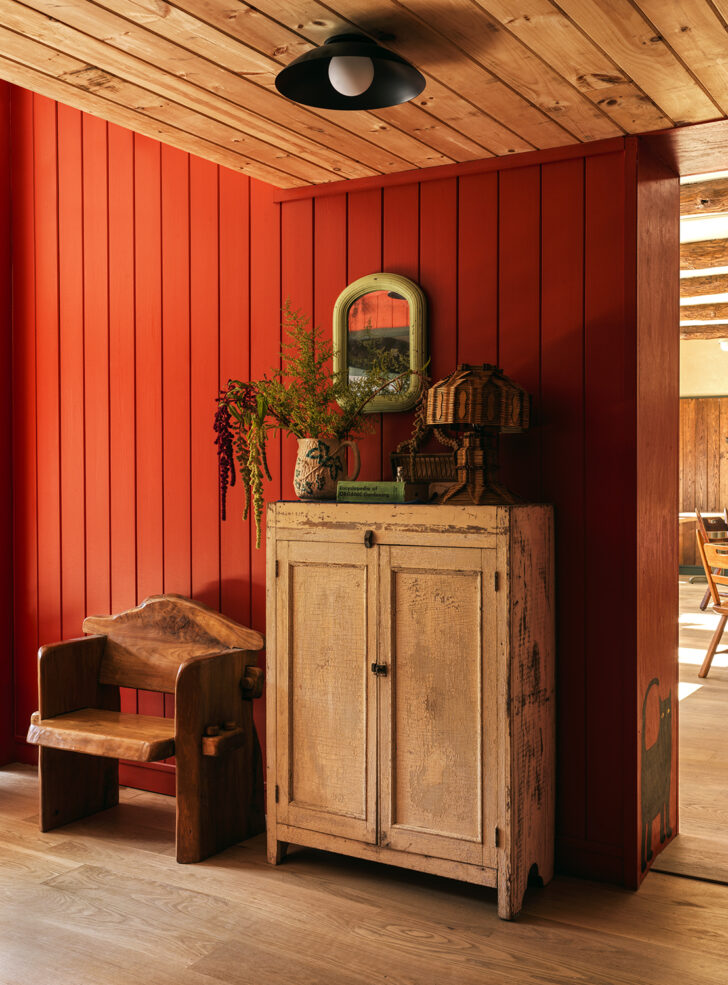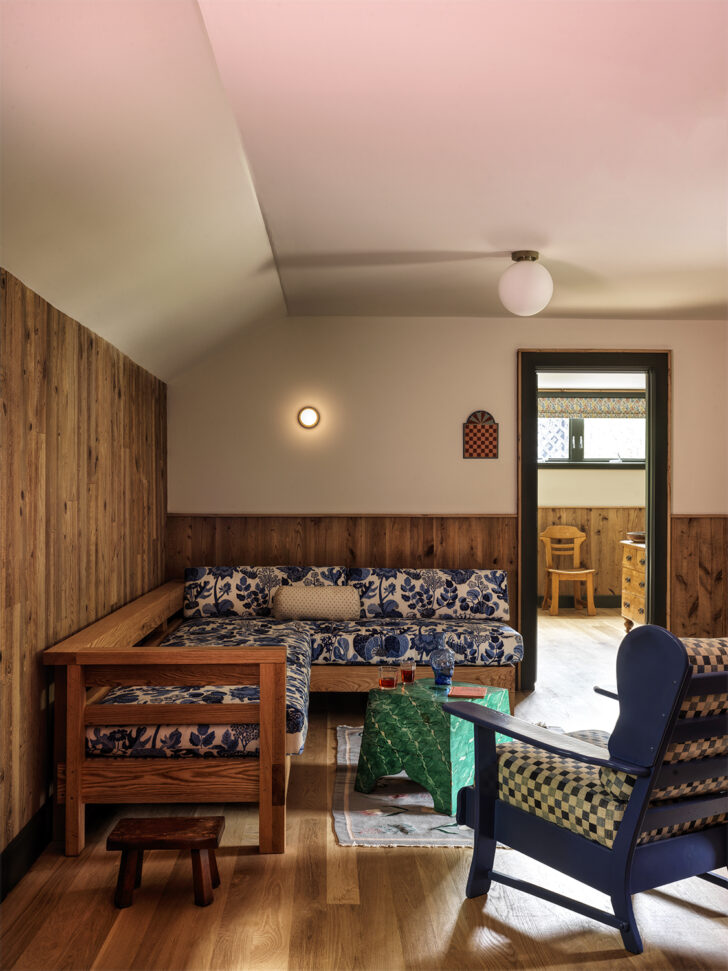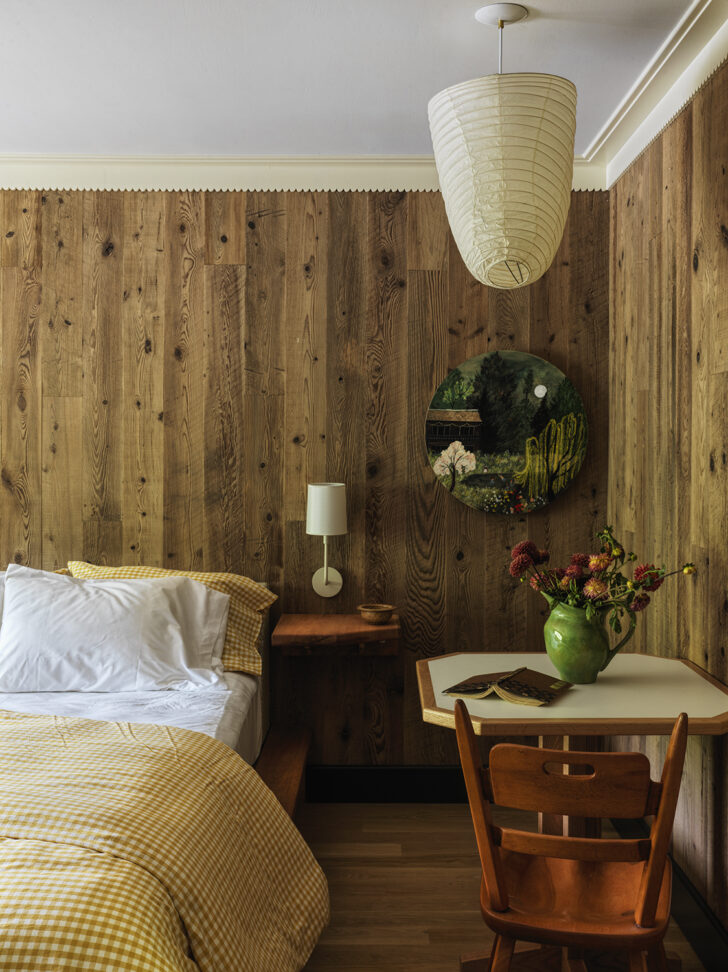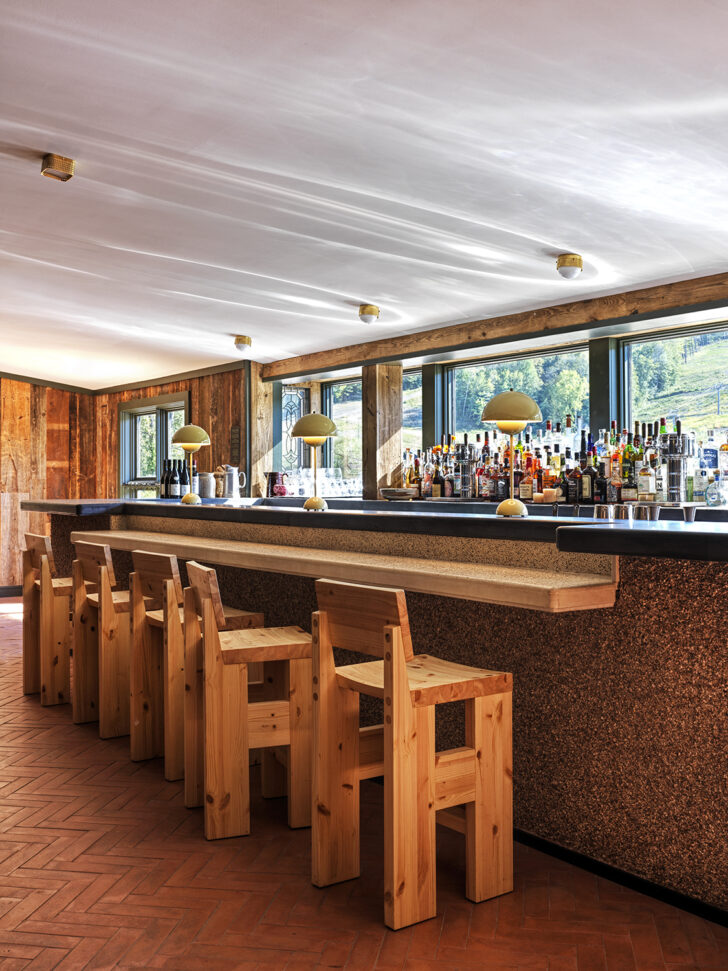 Escapes to upstate NY have always been a thing for New Yorkers, but the trend intensified significantly during the pandemic, and now there's no keeping us city dwellers away. Luckily, there's plenty of amazing new spots to accommodate us, including Little Cat Lodge, a Hudson Valley hideaway with Alpine-influenced interiors designed by Love Is Enough. There's 14 guest rooms, a tavern, and a bar that together give off a mid-century Berkshires meets Japanese ski fantasy ambiance, through Noguchi lamps, yellow gingham, and vintage finds from all over New England. Photos by Chris Mottalini