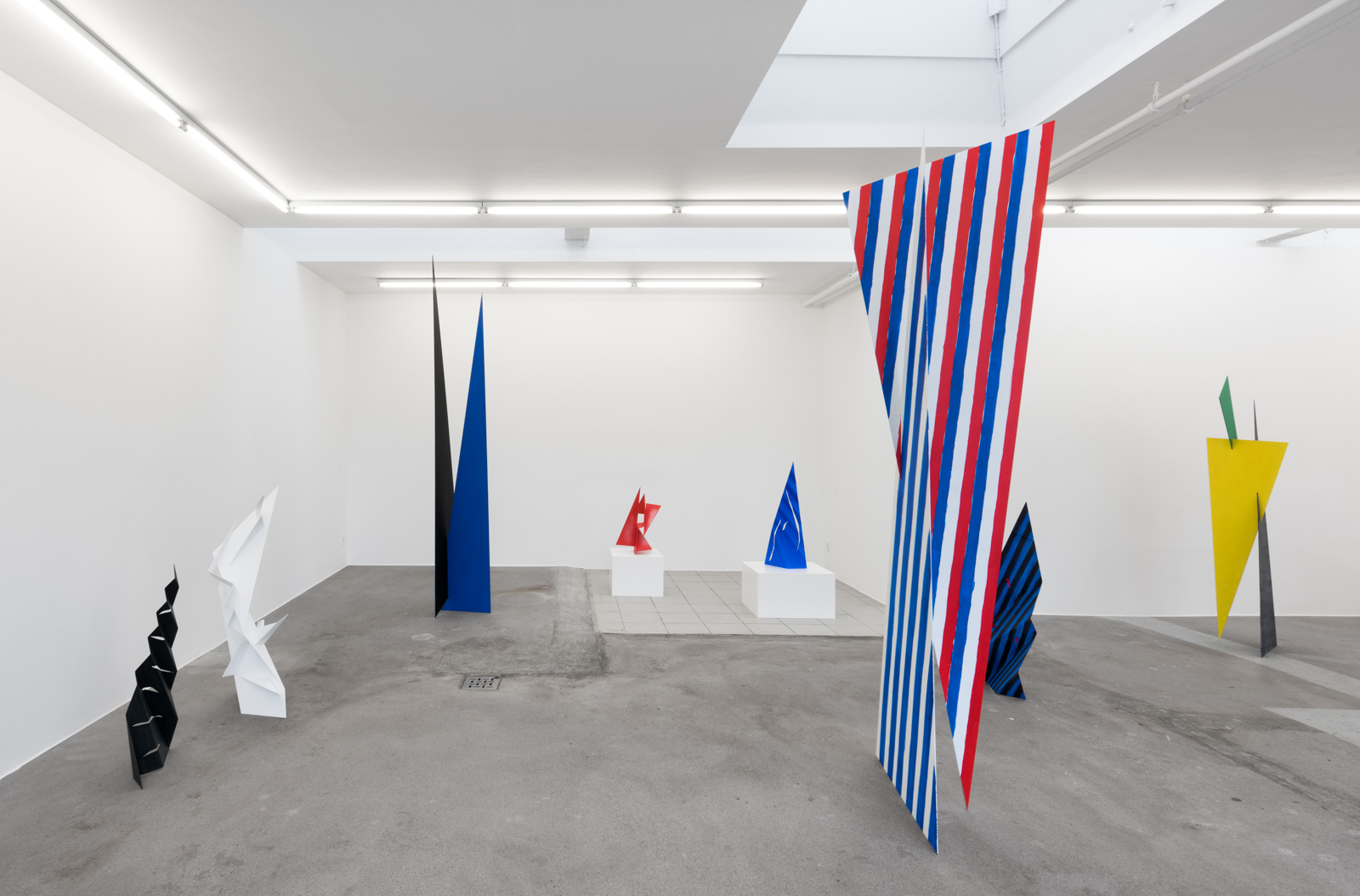 A weekly Saturday recap to share with you our favorite links, discoveries, exhibitions, and more from the past seven days. This week: four favorite artists from the Chart Art Fair in Copenhagen, the first interior by Os & Oos, and three gorgeous art pieces by Scholten & Baijings for Samsung's new TV, The Frame.
Chart Art Fair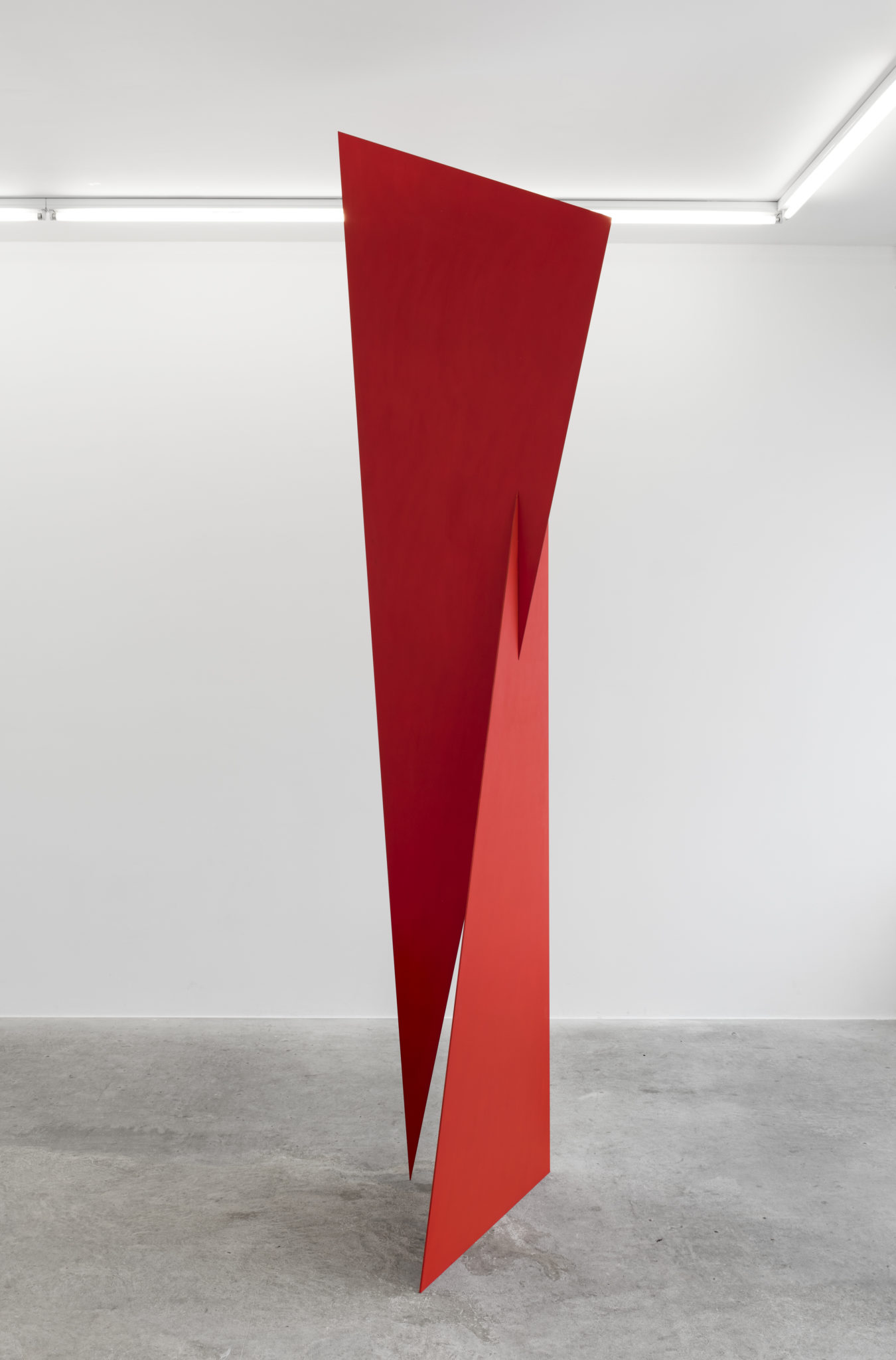 The 5th annual Chart Art Fair, a curated show that brings together the best Nordic art galleries, is happening this weekend in Copenhagen, and we picked four favorites to share with you. The first is Amalie Jakobsen, a young, Berlin-based, Danish sculptor showing with Gether Contemporary, whose early 2017 exhibition is shown at the top of this post.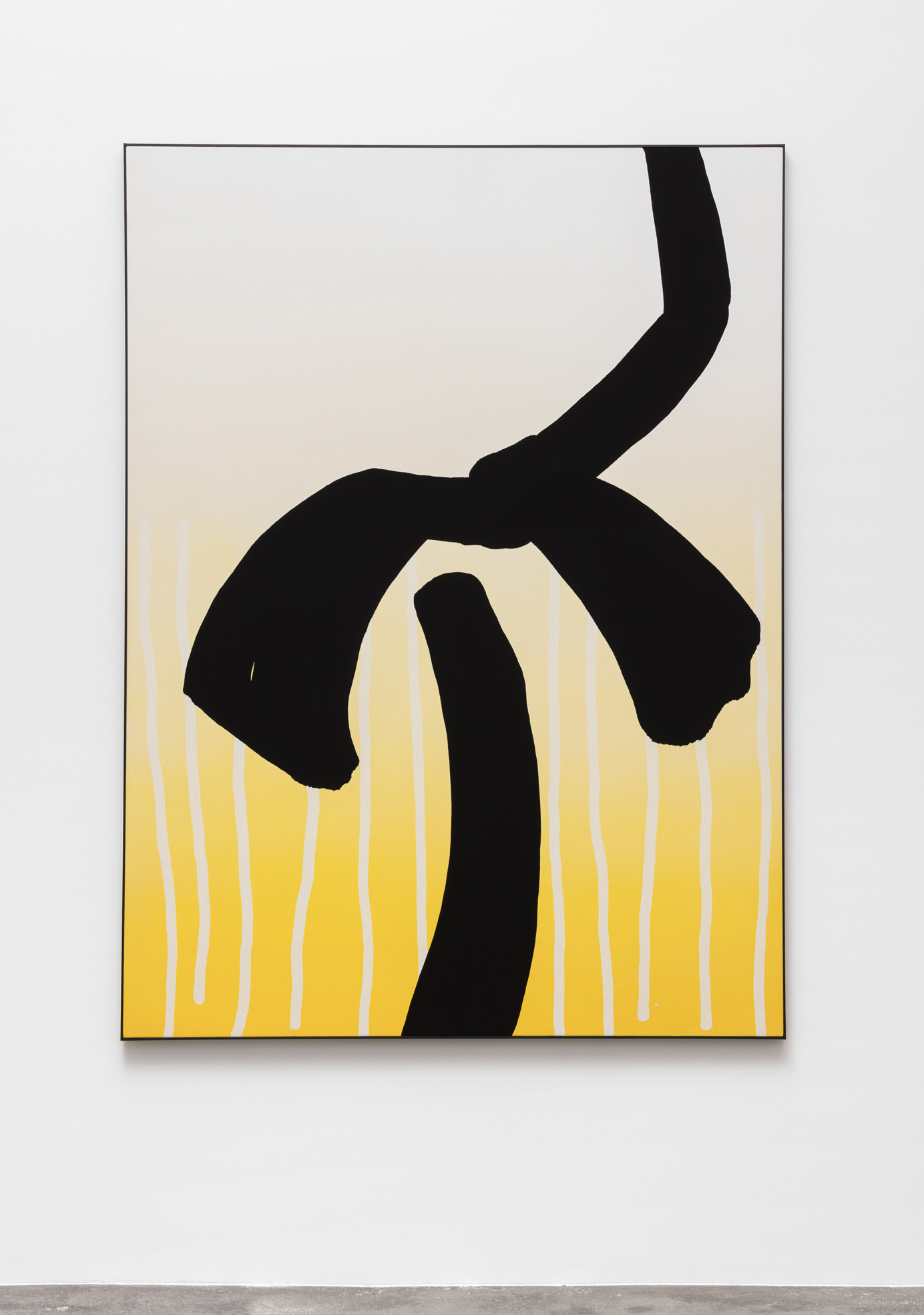 Has there ever been a Cornelia Baltes piece we didn't like? The German artist — also based in Berlin — is showing with Galleri Nicolai Wallner.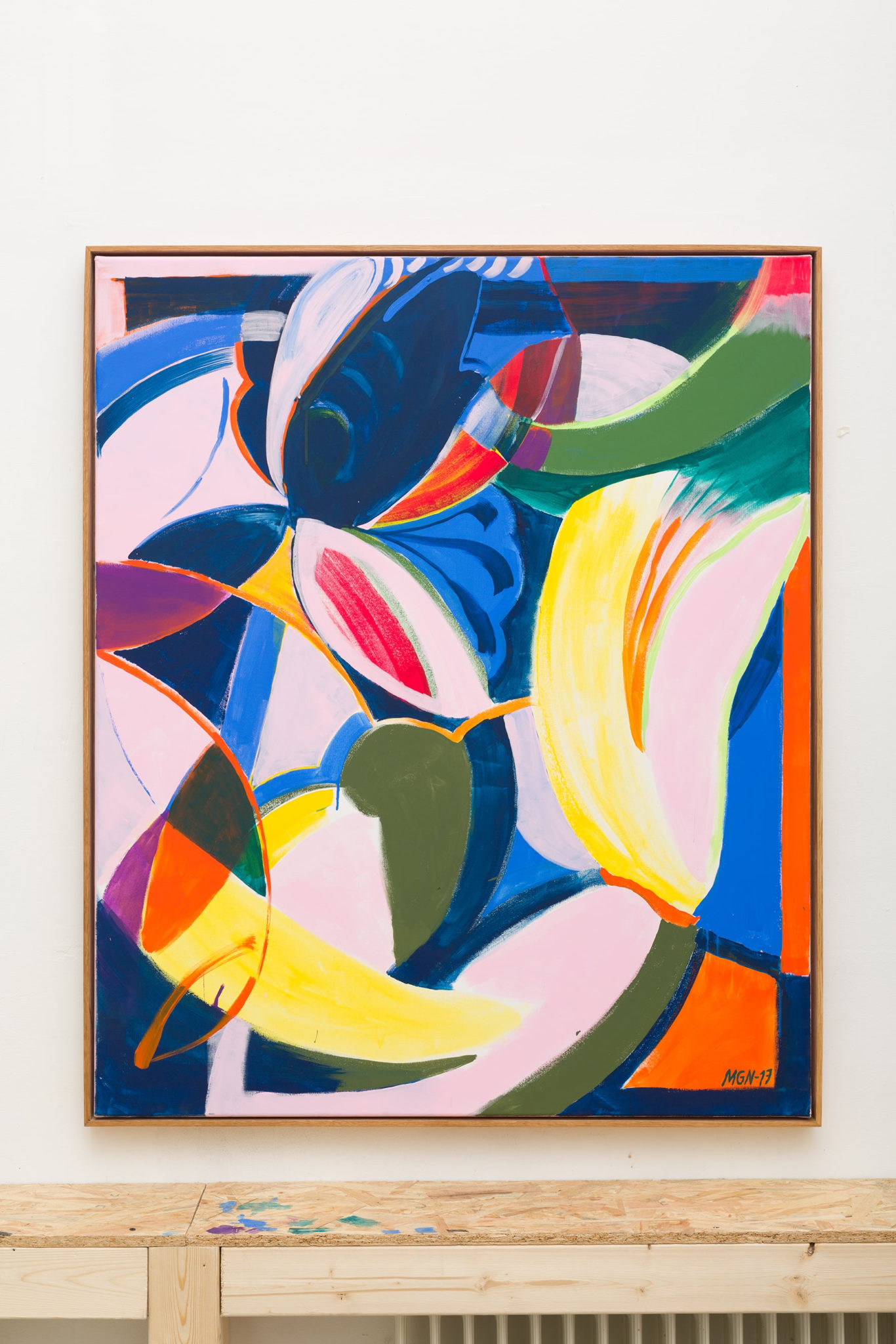 Malin Gabriella Nordin is a longtime SU fave — if you've never read our story on her art school thesis project and its pint-size protagonists, it's a gem — and her booth at Chart looks like one of the coolest gallery booths we've ever seen.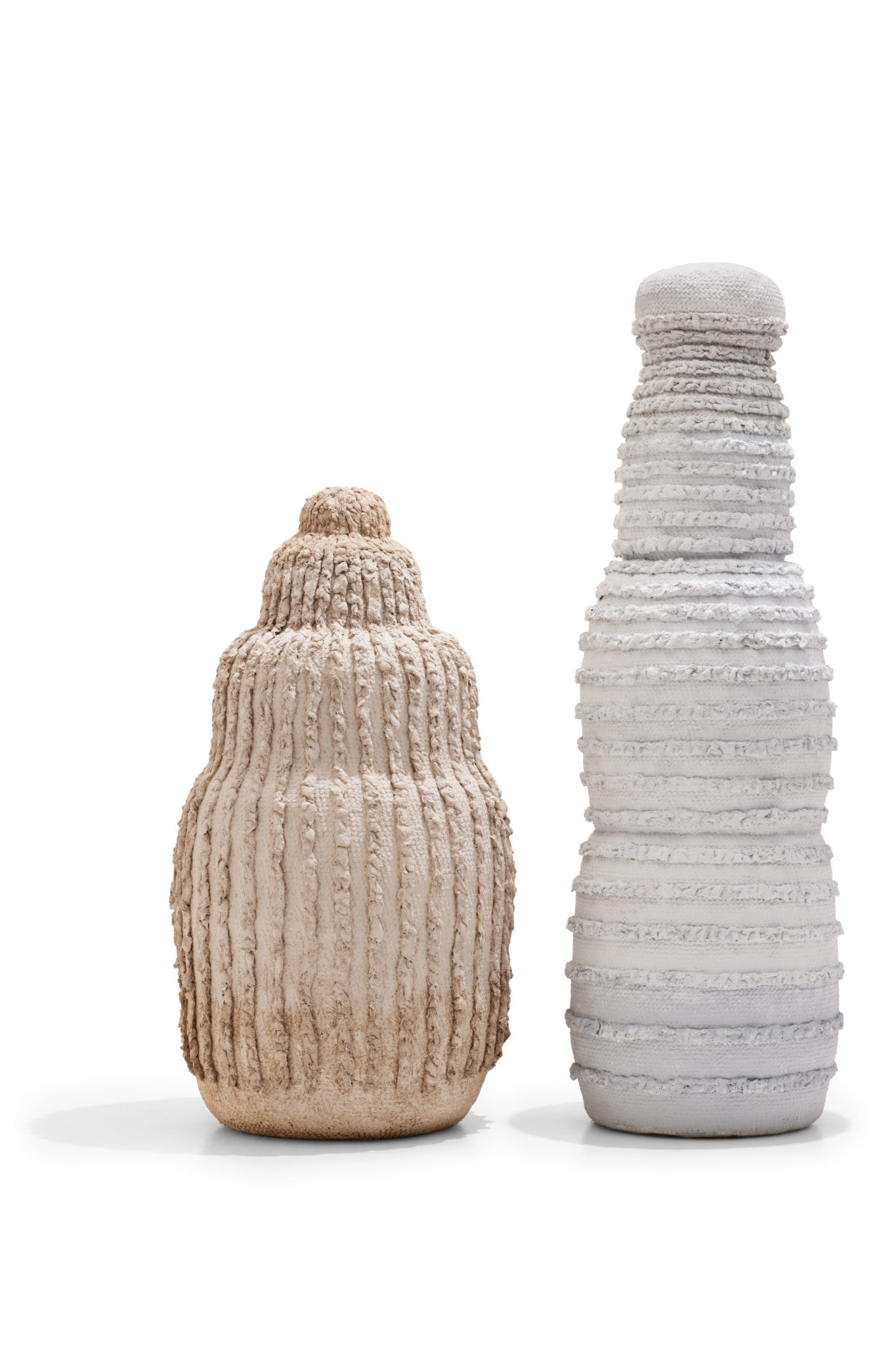 Chart launched a small design offshoot last year, which will expand in 2018. This year one of the three participating designers is Hanne G, whose "frozen" textile contains sensors that detect movement and activate a song as people approach and walk around the sculptures.
Exhibitions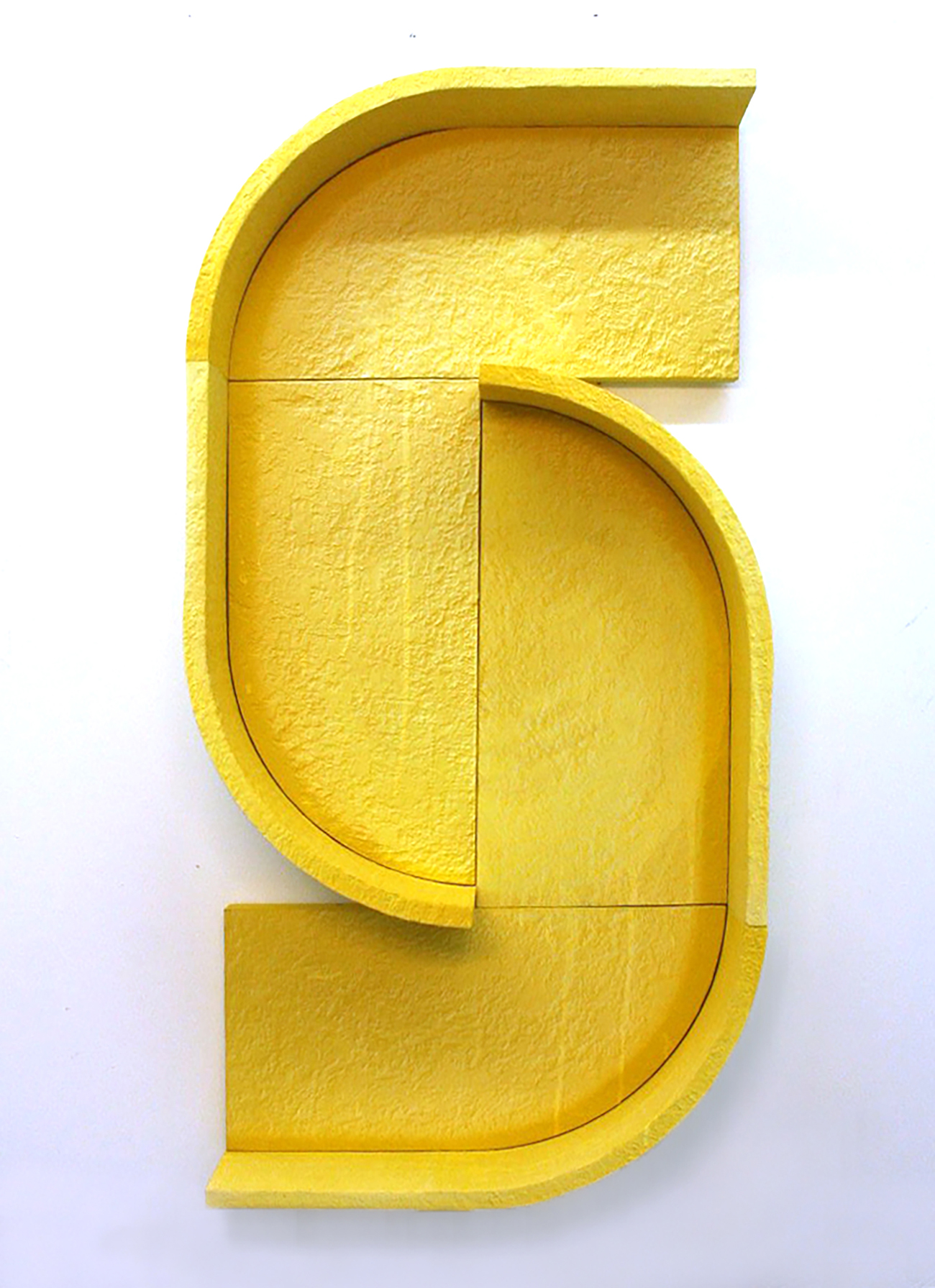 On view at Nathalie Karg Gallery in New York, a solo exhibition by LA artist Amir Nikravan, who takes as his starting point a decorative element originally found in Edward Durell Stone's Stuart Building. "A modular operating system is at play: a lozenge shape is divided into quadrants, shuffled and reassembled, creating a mutation, or deviation. Manufacturing difference within standardization, singularity is exploded giving way to a series of unstable forms that trouble the ideal of Modernist purity. In this way, the works are not quite paintings, not quite sculptures, not quite furniture, not quite specific … objects, but things," writes Alan Ruiz in the accompanying text.
Discoveries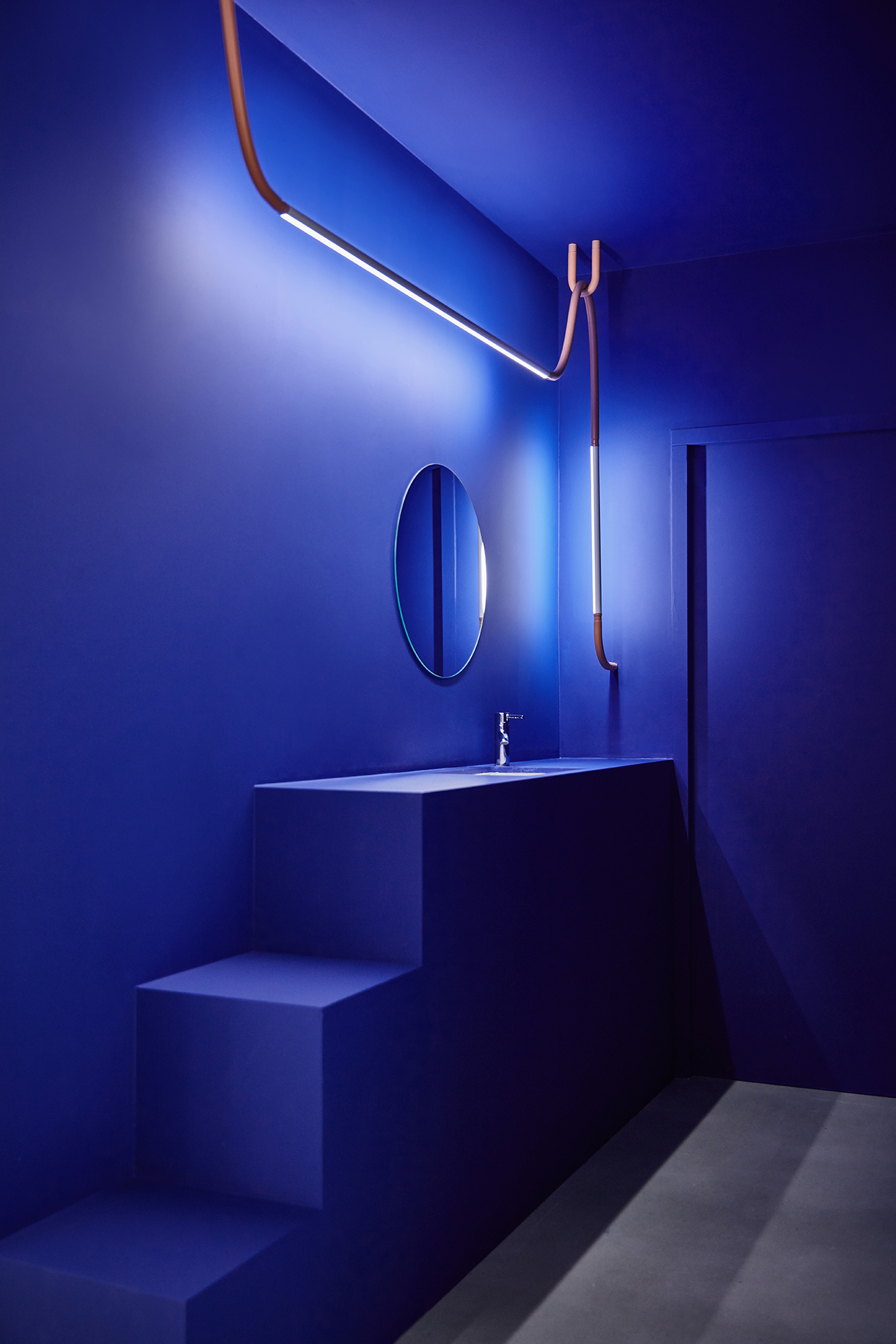 Our friends at OS & OOS in Eindhoven recently finished their first interior, for the glasses brand Ace & Tate. We love the colorful, free-standing metal grids and this little nook, with its ultramarine paint job and custom version of their Mono-light. (Photo by Jeroen van der Wielen)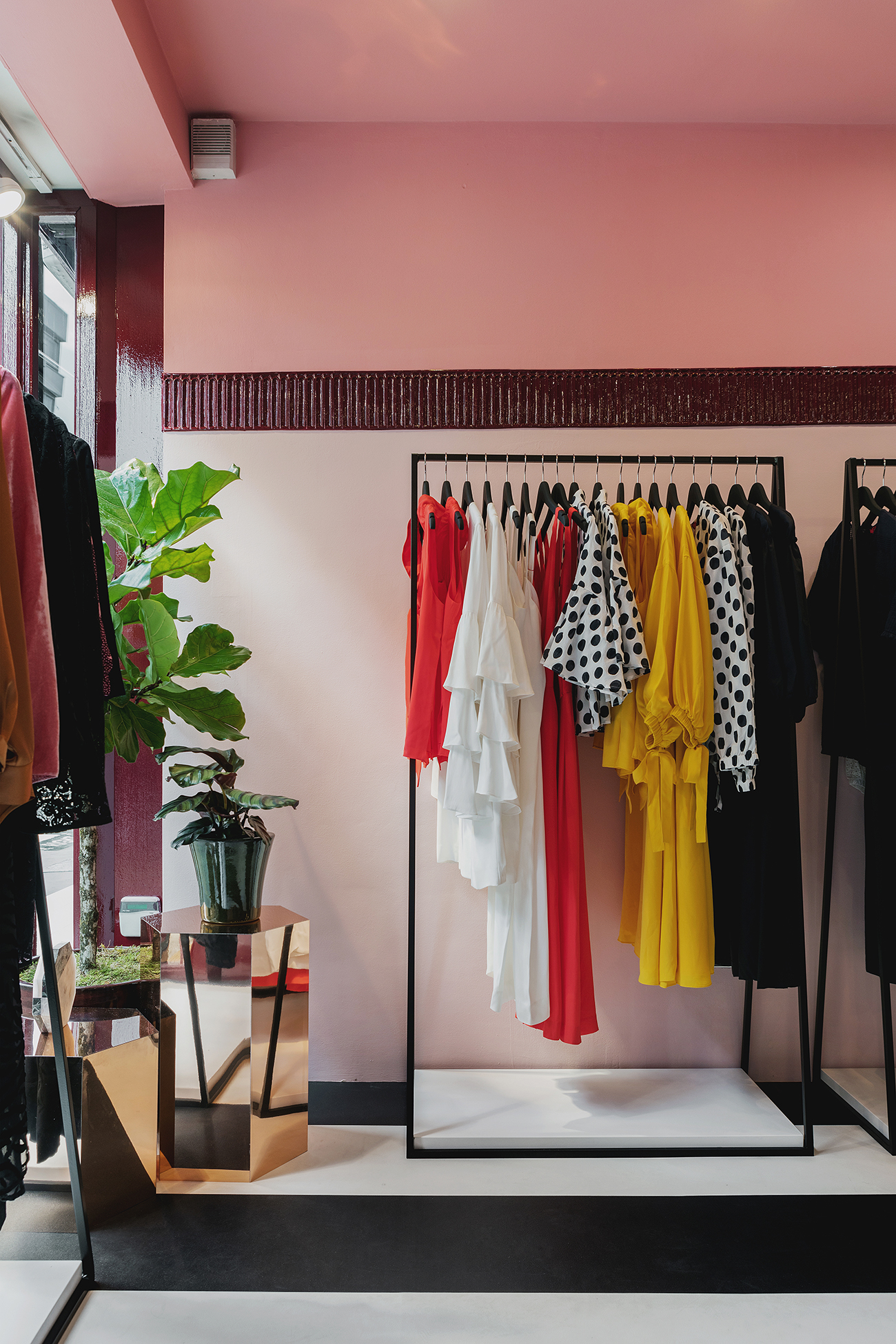 In London, the creative duo Campbell–Rey (who we first featured in our Milan round-up this year) created a pop-up for the fashion brand Kitri — with pink walls, burgundy accents, and custom brass hexagonal plinths — inspired by John McCracken sculptures, Verner Panton interiors, and Ettore Sottsass designs.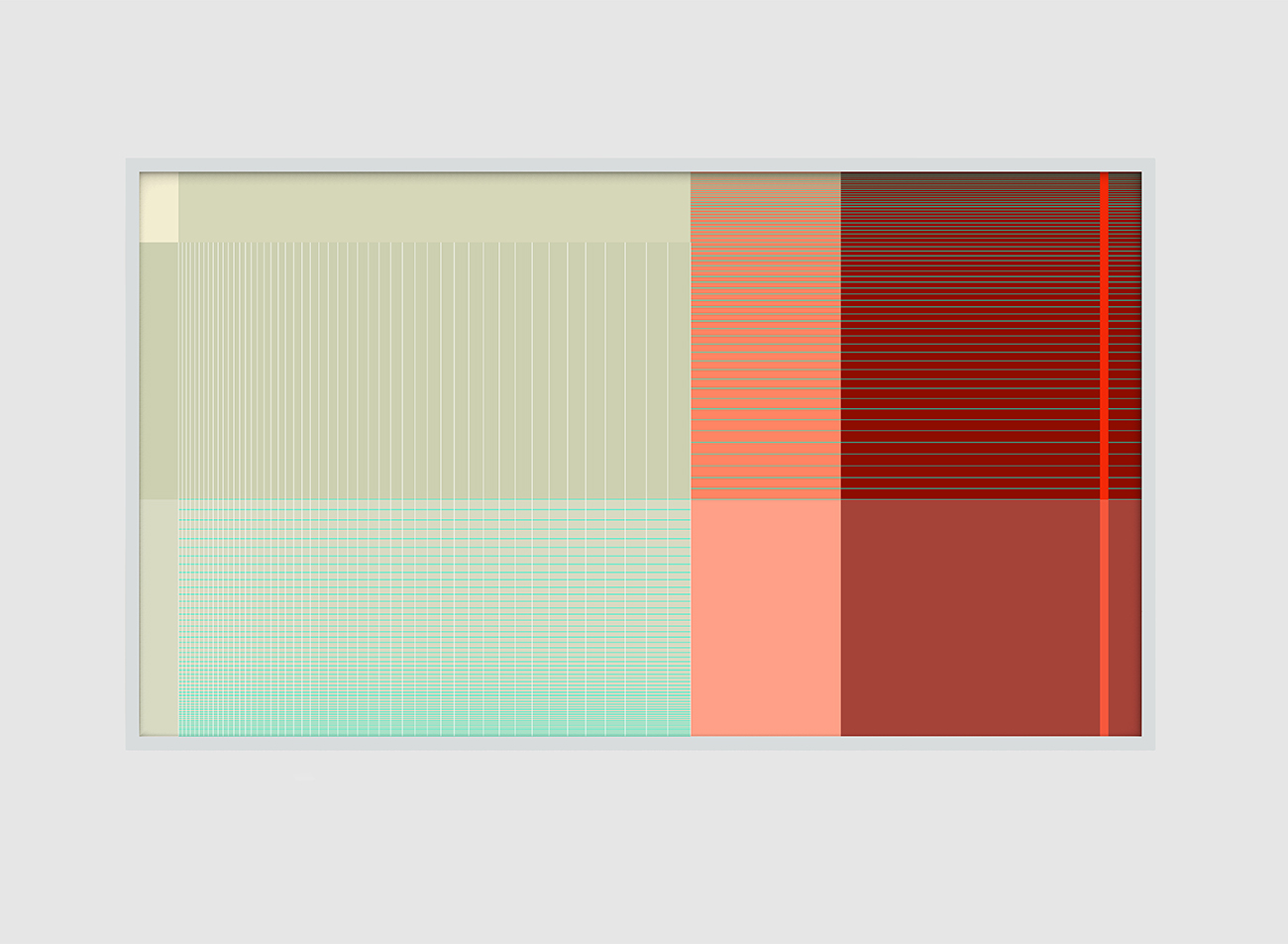 We almost never write about tech, which shows just how innovative and downright gorgeous Samsung's new TV The Frame really is. Meant to hide in plain sight, the TV sits flush against the wall, has a variety of frames that mimic the look of a gallery wall, and is meant to showcase digital art when not in use — but in this case, the art is actually cool. Shown here is one of three new pieces created by Scholten & Baijings, which use the Dutch duo's typical grids and fields of color to glorious effect.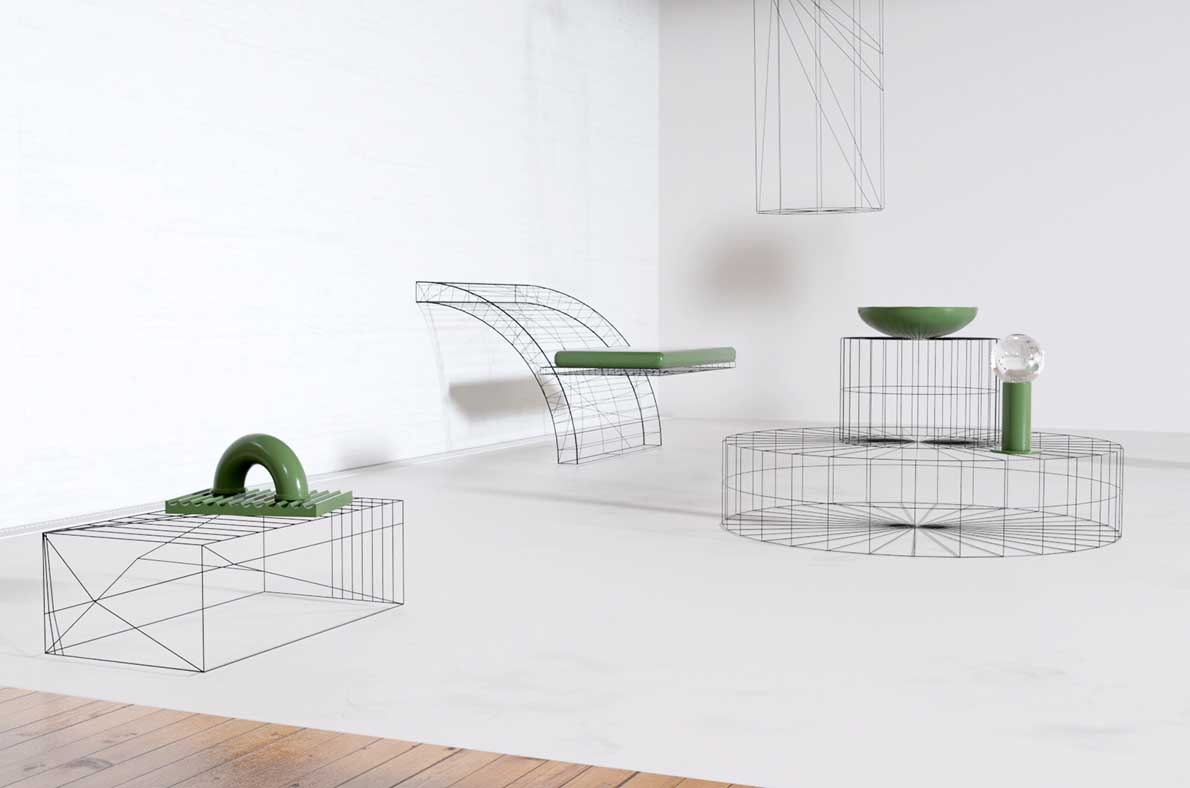 The videos Barcelona creative studio Six N. Five created for Exploring Spaces of Tomorrow — an event during London Design Week hosted by the IKEA think tank Space10 — were all over the internet a few weeks ago, but we somehow missed this one. Wish these wire and olive green sculptures were available IRL.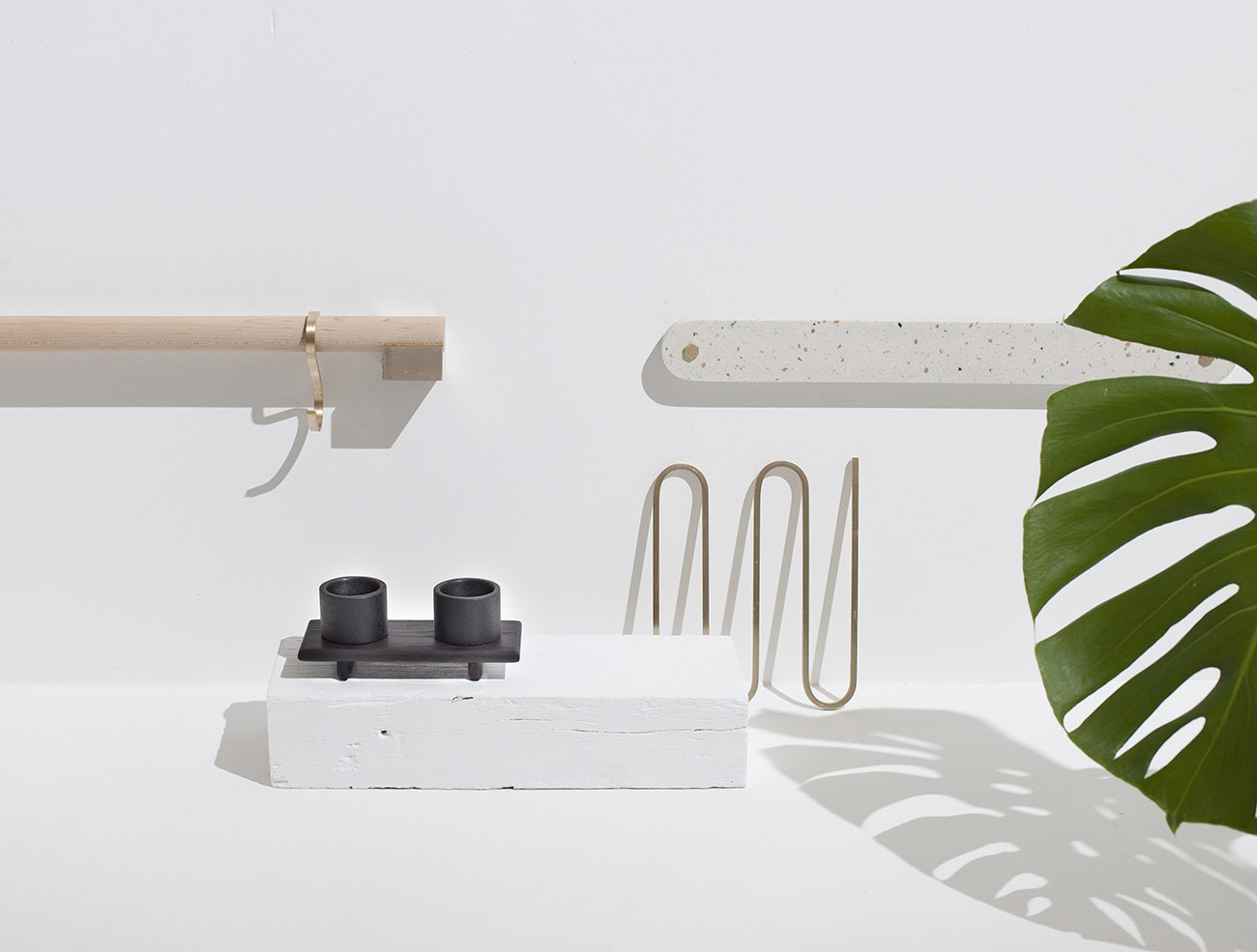 A gorgeous submission this week by Australian designer James Howe — a former journalist himself — whose new kitchen objects are shown here: a speckled Corian knife block, a blackened oak salt cellar, a wood and brass hanging rod and a brass trivet. His J4 tables are also super cute.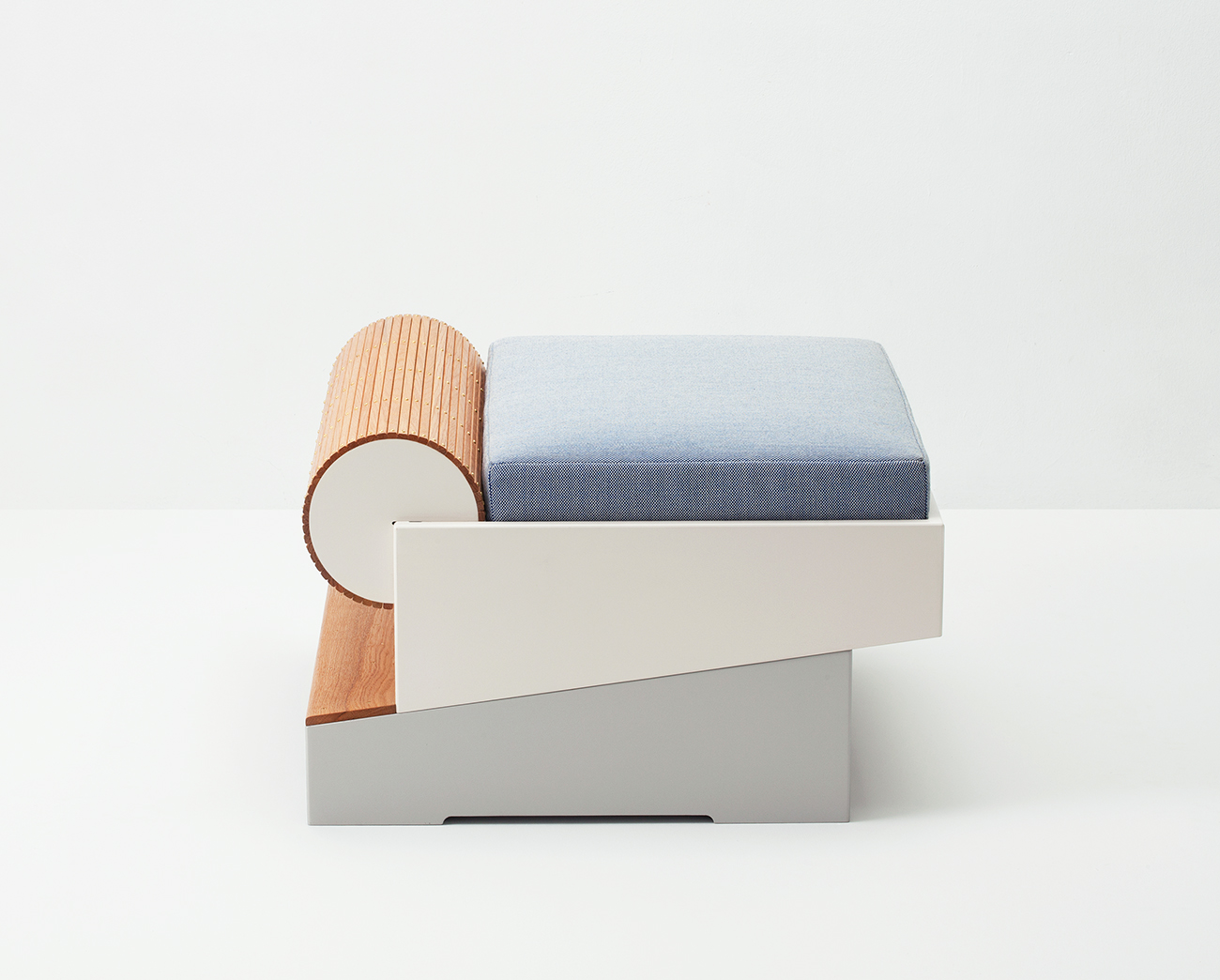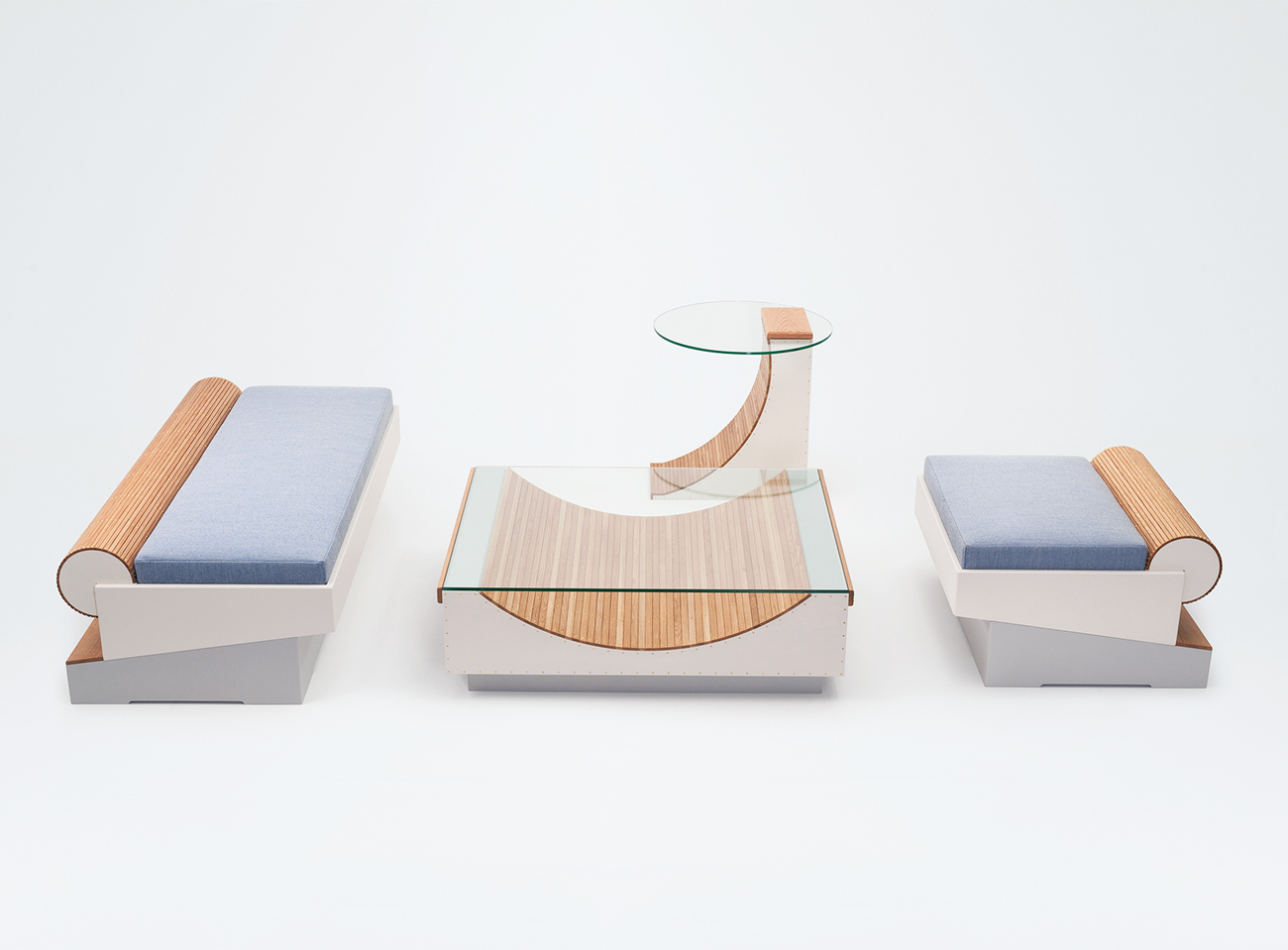 A beautifully resolved new collection by Korean-born, Swedish-based designer Kunsik Choi, originally designed for the Adidas flagship store in Seoul. Inspired by a skate park near his studio in Mälmo, the Boarding Collection is assembled from oak strips and brass screws.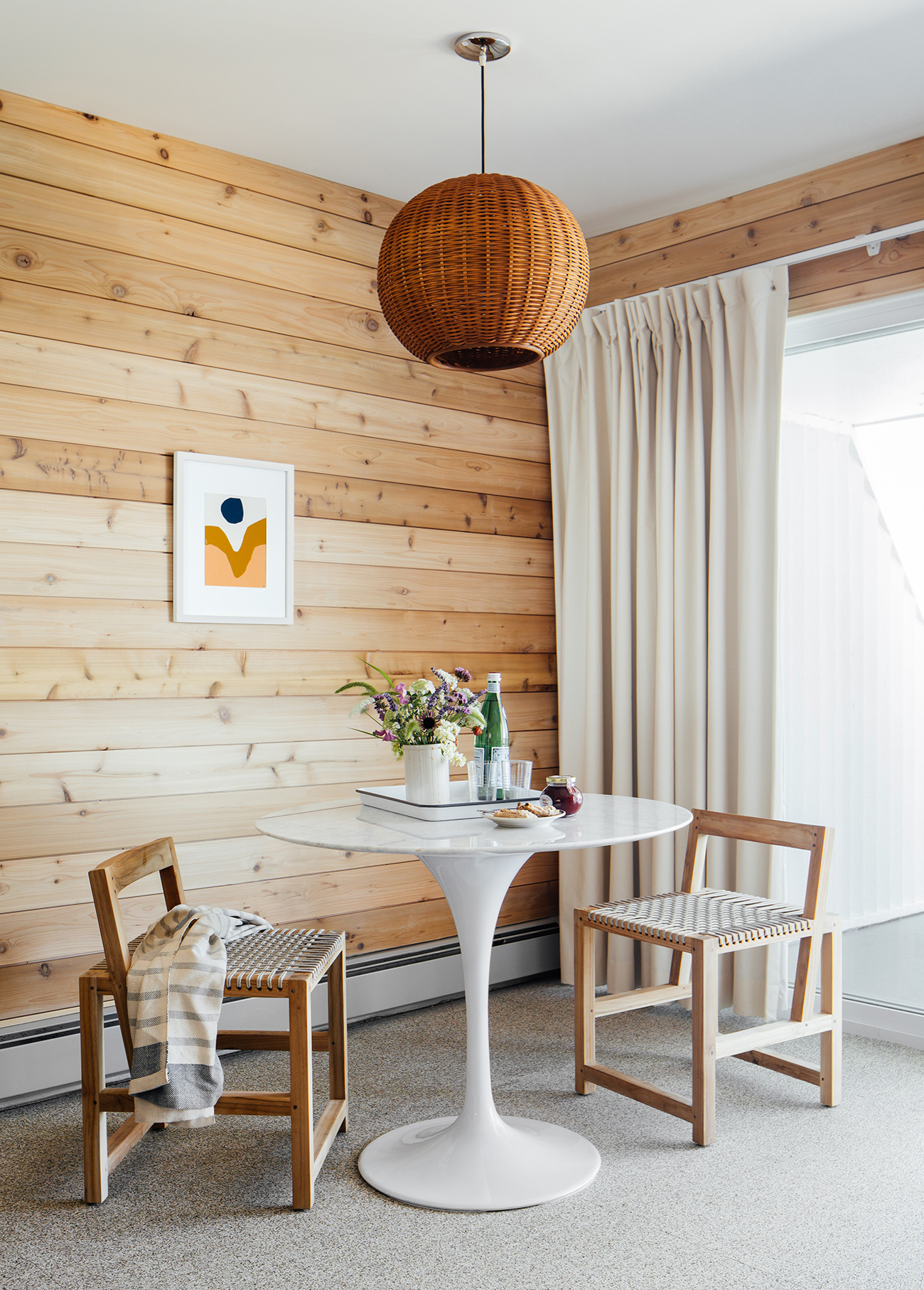 We got our first glimpse of the recently renovated Sound View hotel on the North Fork of Long Island in a photoshoot that Quiet Town did earlier this year. Now we have photos of the renovation by Brooklyn firm Studio Tack; love the woven rope side chairs shown here, and the artwork by SU fave Marleigh Culver.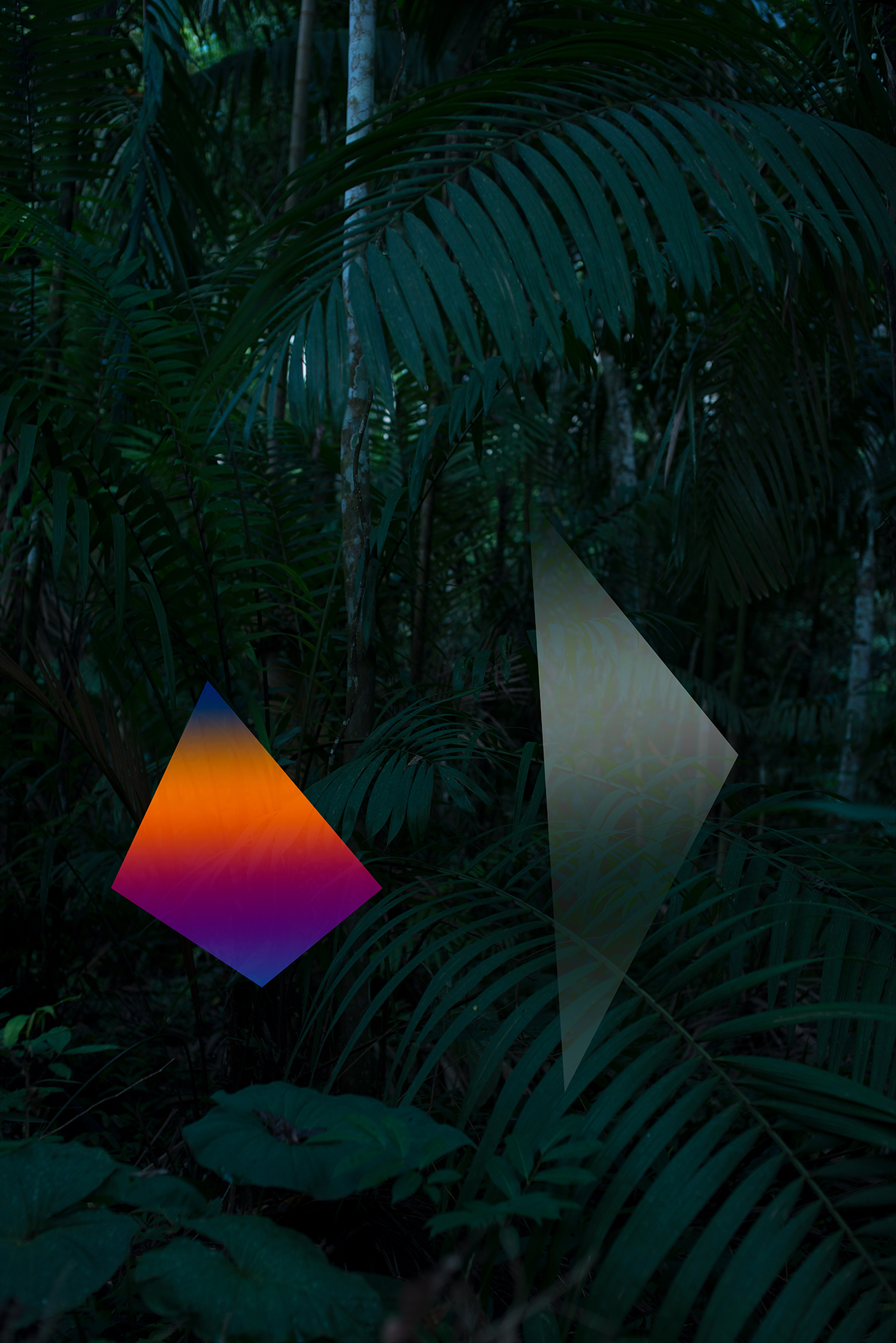 New works by Peruvian artist Pedro Garcia-Míro, who has been traveling throughout his home country for the last five months, carrying acrylic sheets of different shapes and sizes. "The idea behind the whole work was to capture the hidden essences of the places I stood in front of," says Garcia-Míro. "Familiar settings then change into the unfamiliar, generating newer and deeper understandings of them, especially to a local audience so accustomed to seeing them in different mediums."