07.11.23
Bowen Liu Was Up to the Challenge of Making Furniture in Cast Glass
Without being towering, there's a heft and monumentality to the cast glass Helle collection by New York designer Bowen Liu. The presence of these pieces is anchoring, a solidity that's offset by their translucency. Made by glass workers in Brooklyn, the collection includes bookends, a coffee table, floor lamp, mirror, and side table, which debuted at New York Design Week in May. While the mirror and lamp feature white oak details, the coffee and side tables and bookends are made entirely of glass. If you don't see a lot of cast glass furniture at scale, it's because it demands expertise, skill, and time to produce. The base for the side table, for example, needs to be fired and annealed in a highly controlled kiln for 12 days; the mold to cast it weighs about 200 pounds. The firing process for the tabletop is similarly complicated and takes 10 days. But Liu was up for the challenge.
Liu grew up in Beijing and Tangshan, China, moving to the U.S. after college in order to pursue a Master's degree in furniture design from the Rochester Institute of Technology. While in grad school, she participated in a two-month furniture design program in Copenhagen, then spent a year as a designer-in-residence at RIT before moving to New York City and starting her own studio in 2017. A few years ago, she introduced the Helle collection — which includes a stunning dining table and cupboard — in wood. Defined by its striking proportions, the collection is named for Hell Gate Bridge, a steel arch railway bridge spanning a difficult-to-navigate strait of the East River. It's a sight Liu experienced while sailing, an activity she's gotten into over the past five years in New York. In fact, we reached her via email, she was actually in the middle of participating in Block Island Race Week, the largest boat regatta in the Northeast; she took some time to fill us in on how sailing influences her perspective, her fascination with the dance-like process of working with glass, and what's been inspiring her lately.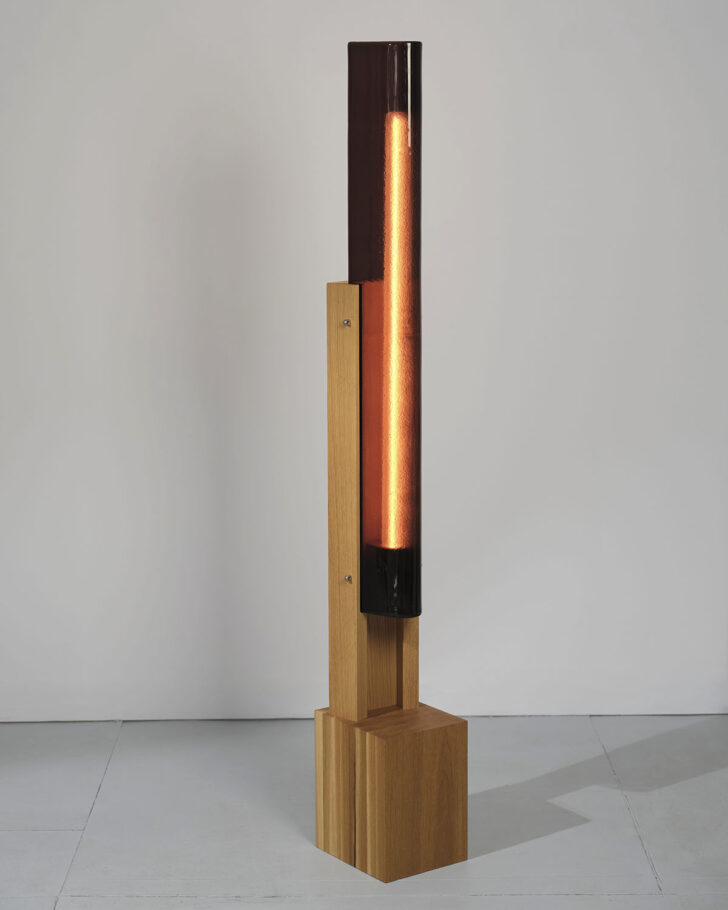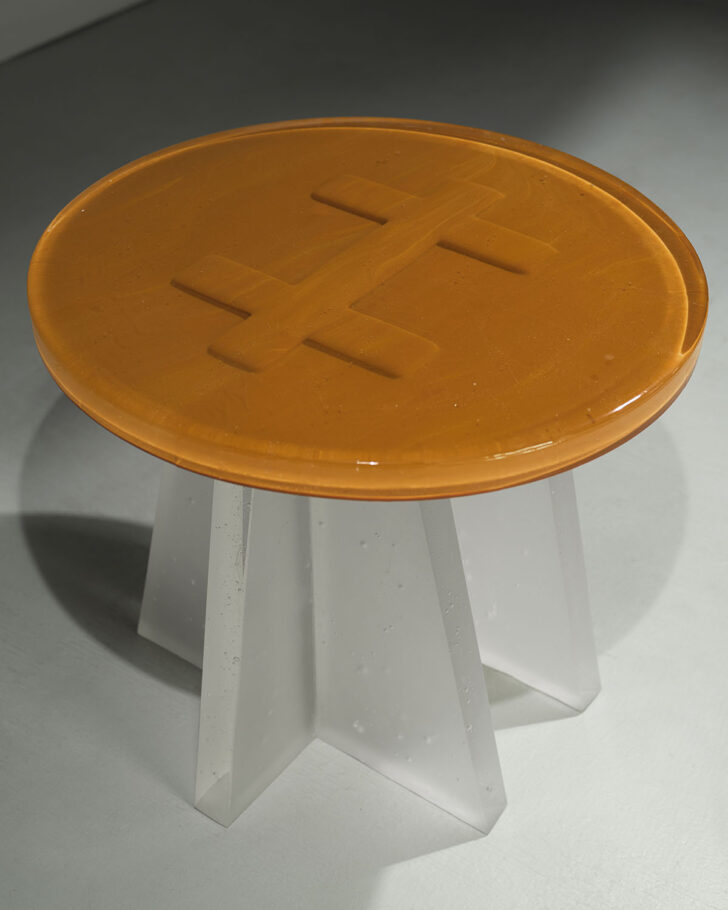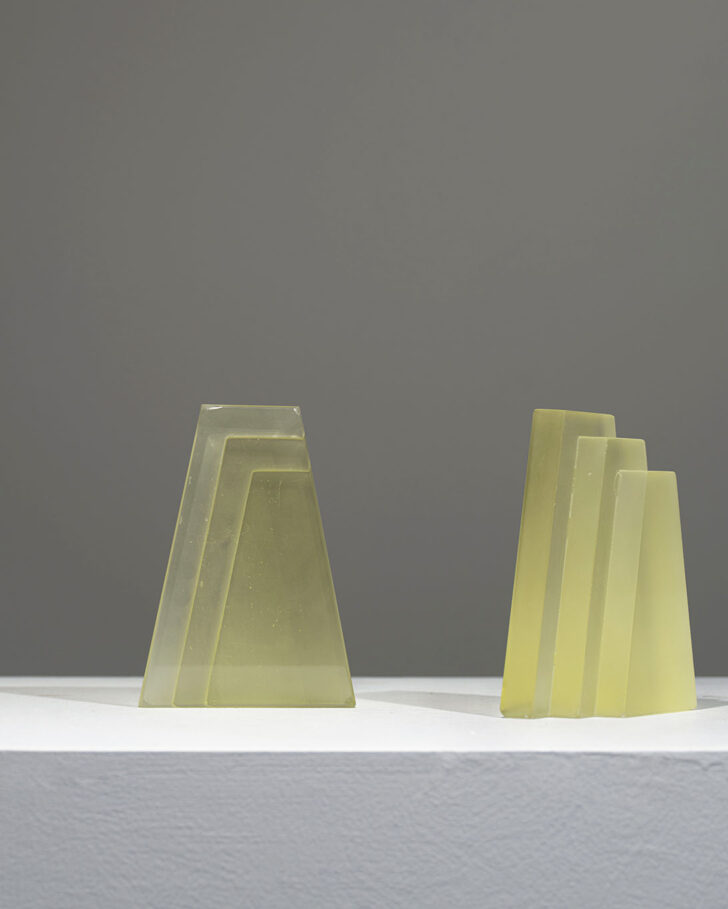 You've previously worked in wood, with the initial iteration of Helle table and other pieces you introduced in 2021. What drew you to work with glass? What is it about this material and process that appeals to you?
I have been interested in molten glass for over a decade since I learned about the rich history and culture of glass in Murano, Italy as well as in small villages of Japan dedicated to glass making. The glowing orange hot glass that looks like molasses is fascinating to me. When I was in graduate school, I had opportunities to learn about a variety of methods to work with glass, such as blowing, pâte de verre (or kiln casting), flameworking, and cold working. I also enjoyed spending a lot of time observing people in the glass department working. At that time, I realized that I would not have the time to perfect my own skill in glassmaking, but I can understand the material quality as much as possible.
I am also drawn to the glass making process. The artist/craftsperson would continue to rotate the pipe the moment it touches the hot glass, and then move with the glass from the furnace to the bench, back and forth. This action never stops until the piece is finished. I love the harmony that is created by the artist/craftsperson and the instruments that are specific to glass blowing. Their fingers, arms, and the body know exactly how to control the rotations and the speed. It is like a dance.
Pâte de verre is the technique I chose for the Helle Glass Collection. It is a more appropriate method to achieve the design because the volume is large and each piece needs to fit perfectly. It is satisfying to see that we transformed the materials and the entire side table and the coffee table are made of glass.
I'd love to know more about how you got into sailing. Clearly, it's inspired your design practice and I'm curious to hear your thoughts on the connections.
I was fortunate to set up my design practice at Liberty Labs Foundation in 2017. Liberty Labs Foundation is a collective studio of independent designers, artists, architects and highly skilled artisans located at the Brooklyn waterfront. The founder of the foundation is a lifelong sailor and he started a sailing team with members in the studio. Then in 2018 I joined the team.
Sailing is a very special experience to me. I go sailing in the New York Harbor, see the Statue of Liberty close up, deliver the boat to places and see new perspectives from the water, and sail regattas. I like to observe and I am stimulated by experience. It was during one of the sailing trips that I noticed the beauty of the Hell Gate Bridge. I started to research and developed the Helle Collection.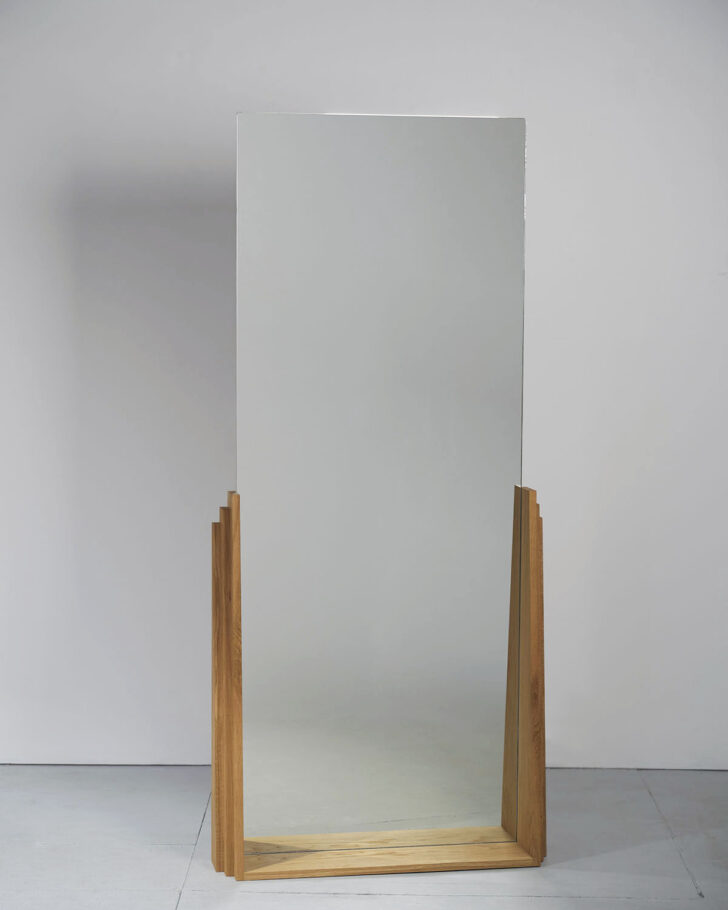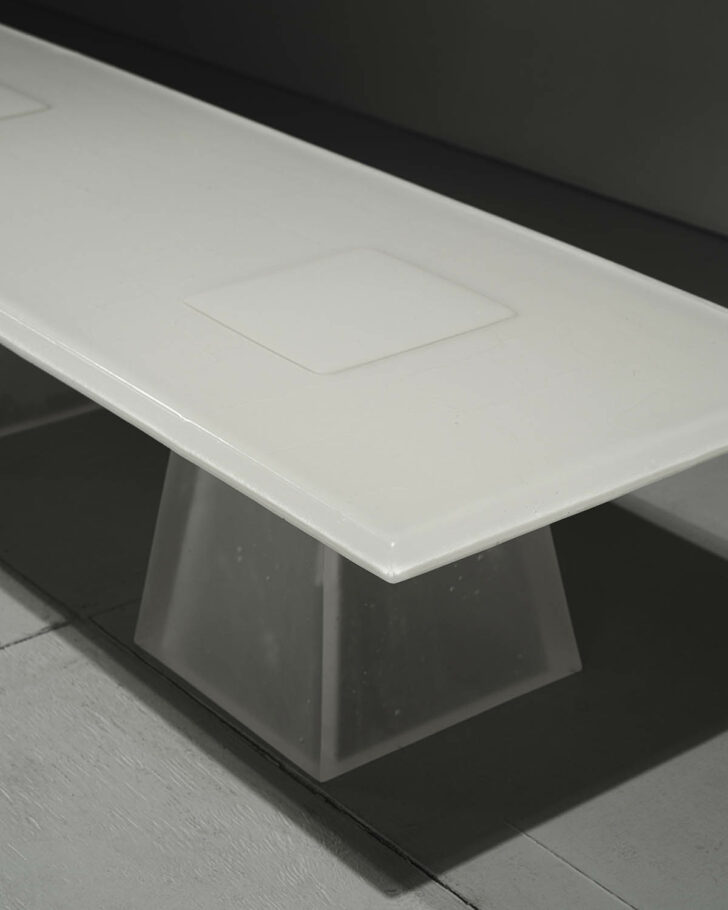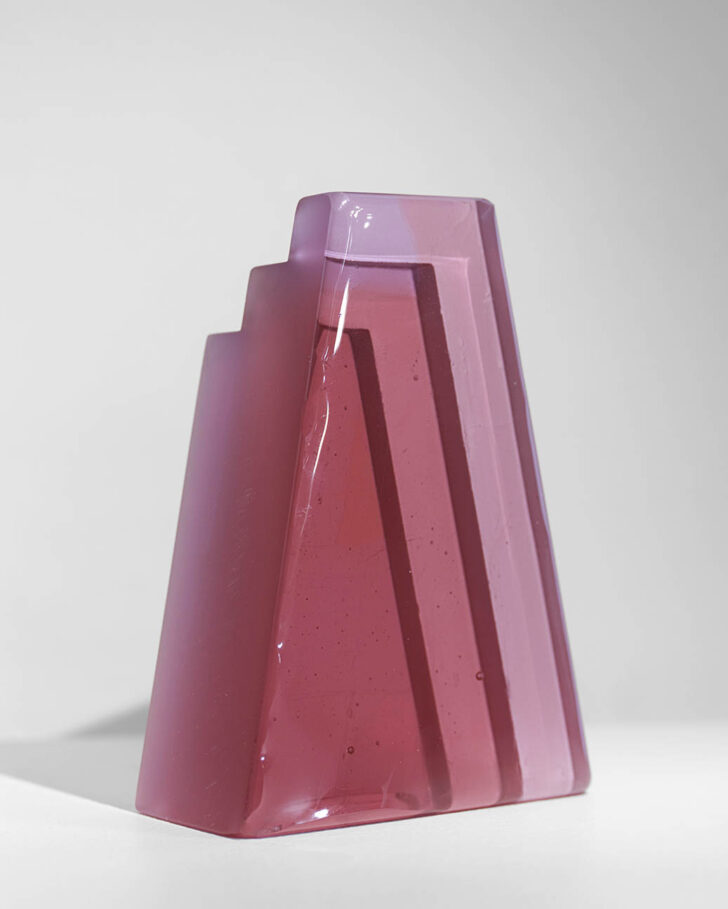 You were recently part of the NY Design Week exhibition Upon Further Reflection, which showcased the work of AAPI, female-identified designers and artists. How do issues of representation and identity figure into and inform your work — or to what extent do they?
Upon Further Reflection was a great show. I am grateful that Lora Appleton and Andrea Hill, alongside the Female Design Council and AAPI Design Alliance, included my work.
My design usually comes from an objective purpose. Identity is not usually my main source of inspiration, but I think accurate representations are important. It helps me to meet other like-minded people.
Which designers or design eras particularly inspire you?
I appreciate the Scandinavian design from the 1910s to 1950s. I like designers such as Kaare Klint, Finn Juhl, and Poul Kjærholm. In that era, their focus on functions, proportions, ergonomics, and craftsmanship align with my values for furniture design. Building on top of that, I have the freedom and resources to incorporate the right materials and technologies to make my design relevant to the contemporary world.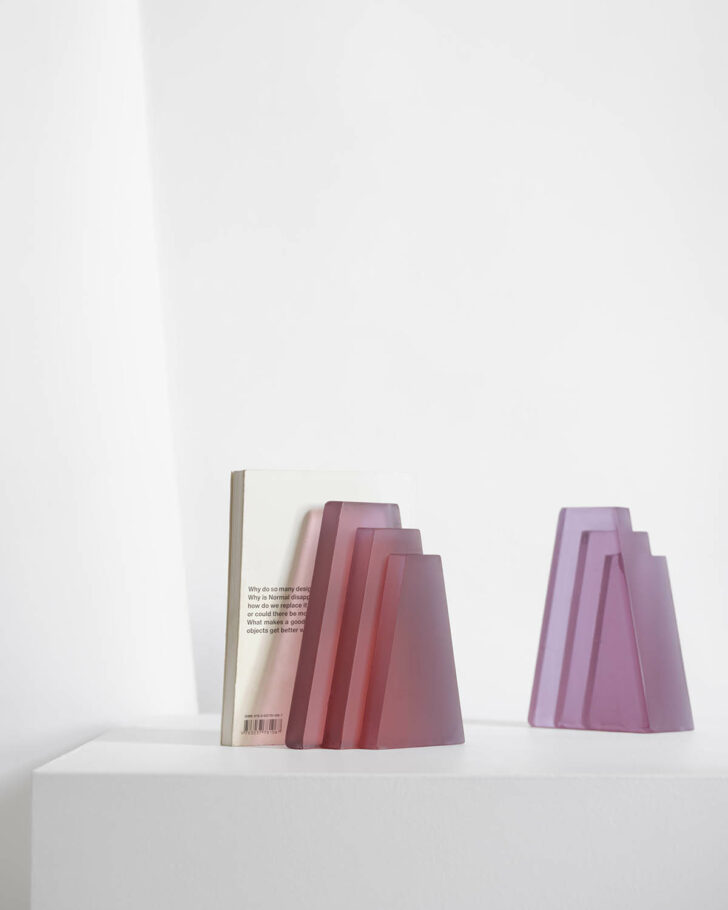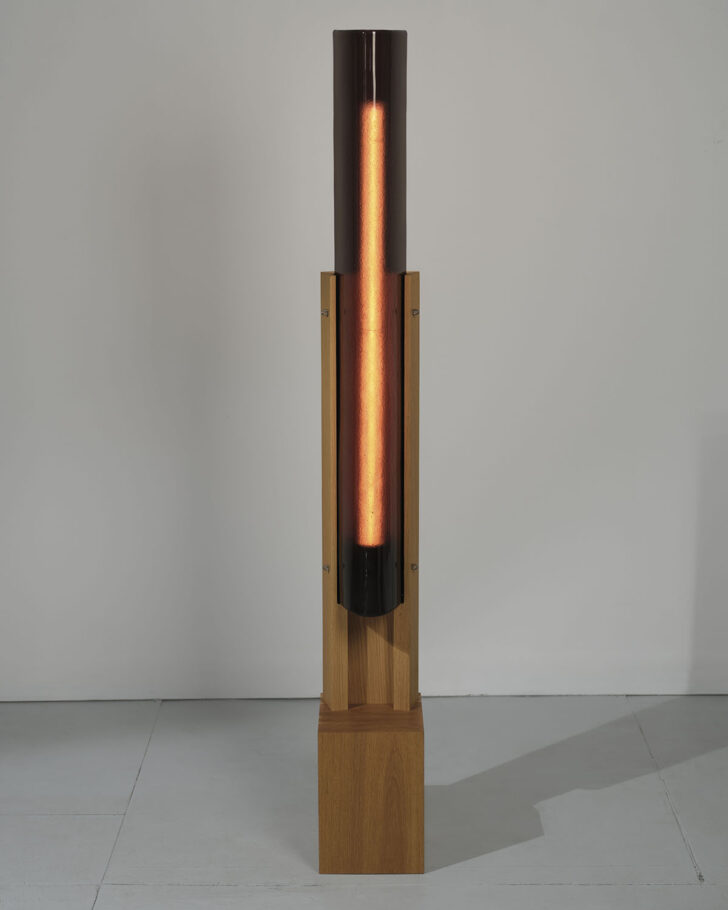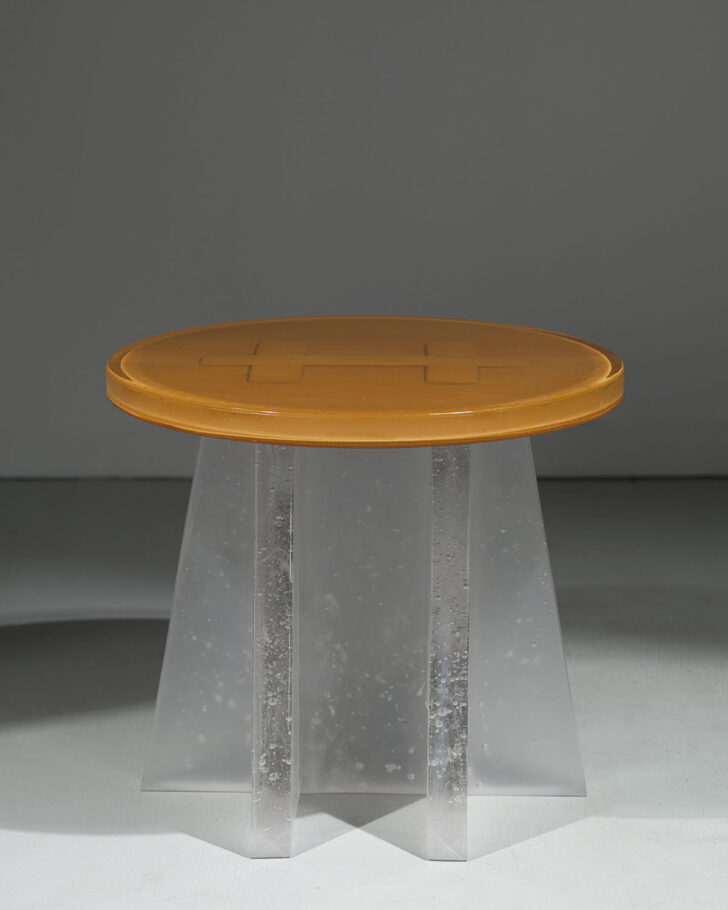 What's been inspiring you lately?
I have been interested in conceptual architectural scale of design, such as space design, indoor, and outdoor installations for specific purposes. I am inspired by the scale of work that Ronan and Erwan Bouroullec achieved, such as the space and furnishings for the new Bourse de Commerce Pinault Collection and the outdoor installations they designed for the Vitra Campus [in Weil am Rhein]: Ruisseau, a fountain in a marble base, filled with running water and Ring, a large bench.
What's next for you? Any upcoming projects in the works?
I am just grateful for completing and being able to showcase the Helle Collection. I have a few ideas in mind but for now, I am going to take a rest.