10.04.14
Week of September 29, 2014
A weekly Saturday recap to share with you our favorite links, discoveries, exhibitions, and more from the past seven days. This week: Maybe it's just the gloomy New York weather, but today we're wishing we could be anywhere but here: a Los Angeles gallery show, a Copenhagen vintage pop-up, or a 1950s Milanese apartment belonging to none other than Ettore Sottsass.
Exhibitions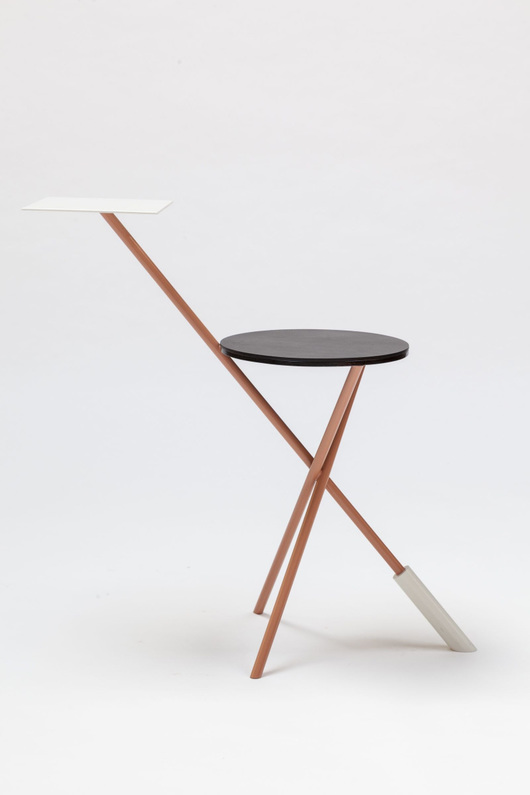 We love everything about the new Brussels-based gallery Maniera (pictured at the top of this post as well). It's housed inside its founders' loftlike apartment (which used to be a former jazz club and lingerie factory, NBD), it commissions furniture only from architects and artists, it seeks to act as a platform for both up-and-coming and established talents, and it finds value in things like "personal language and writing, a conceptual mode of thought, and an authentic and idiosyncratic way of working." This Thonet-inspired chair, from the Brussels-based architecture firm Office Kersten Geers David Van Severen, is one of the gallery's first editioned pieces, on view currently in Brussels and later this month at the Kortrijk Interieur Biennale.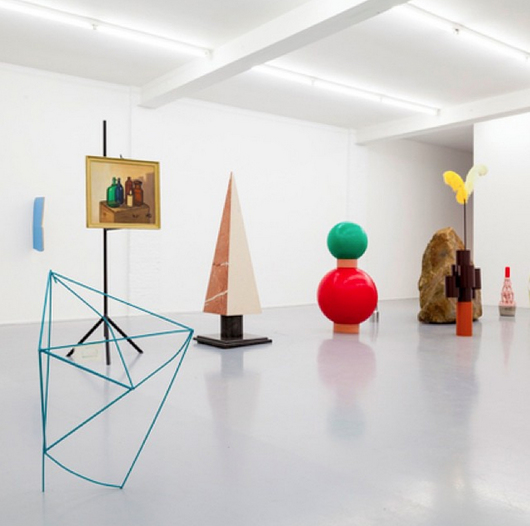 Speaking of Kersten Geers, the Belgian architect also curated the recently opened exhibition Small Museum for the American Metaphor, on view at Los Angeles's Gallery at REDCAT. The show, which brings together various perspectives on the American West — "and, more specifically, the particularities embedded in the idealized fictions surrounding it" — includes work from SU favorites like John Baldessari, Jonathan Muecke, Ed Ruscha, Ettore Sottsass, and Jonathan Olivares, whose Instagram feed we snagged this image from.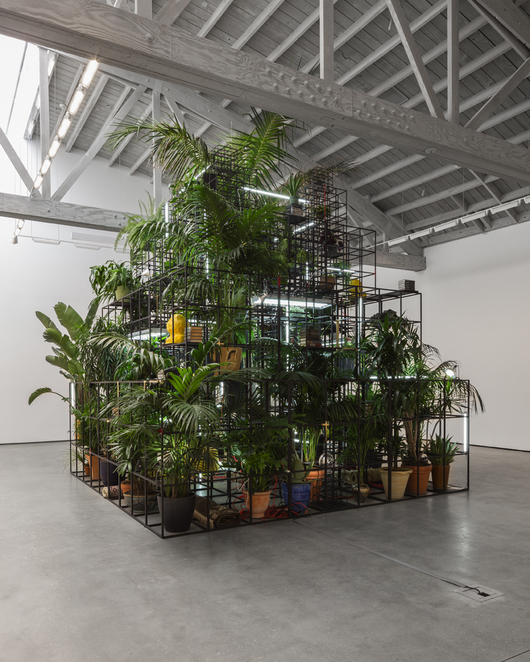 At least three or four times a week (usually while perusing Instagram, in fact) we wonder why it is we're not living in Los Angeles, and here's this week's impetus towards westward expansion: the Rashid Johnson exhibition at the consistently fantastic David Kordansky Gallery. The centerpiece here is a massive Sol Lewitt–inspired steel grid that's been packed full of "signifying objects and dynamic matter from Johnson's artistic cosmology," or, in layman's terms, cool accumulated crap like plants, CB radios, rugs, ceramics, books and whipped yellow sculptures made from shea butter.
Links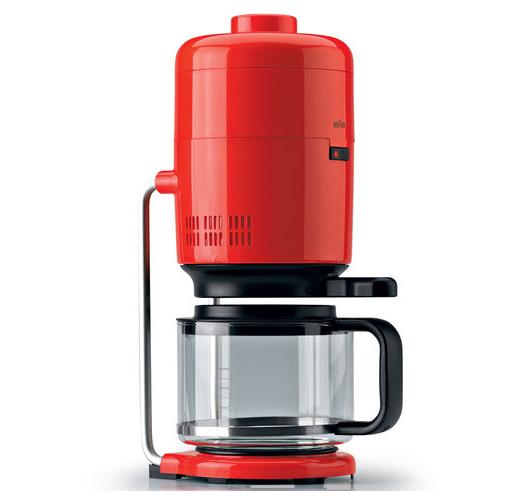 We loved the article this week on T Magazine's website, which asked 10 contemporary designers to reflect on 10 of Dieter Rams's most iconic products. There was Benjamin Bryant of Field Experiments waxing poetic about Rams's P1 pocket record player, Syrette Lew of Moving Mountains marveling at the designer's 1970s-era hair dryers, and Eric Trine holding forth on one of our personal favorites: the streamlined, tomato-red, KF20 Braun coffeemaker above.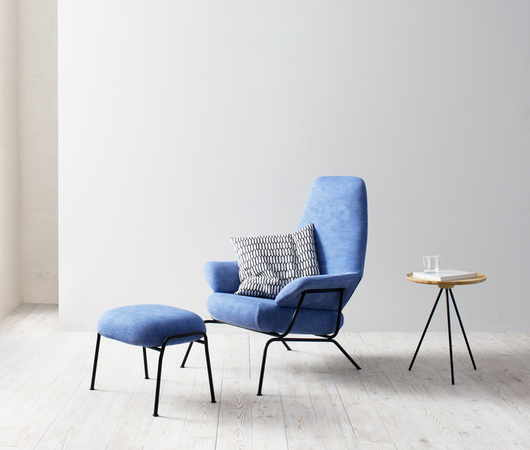 This week marked the official arrival of Hem, the customizable, private-label Scandinavian furnishings outfit that's the outcome of Fab's seemingly random acquisition of One Nordic earlier this year. We are cautiously excited for the brand, which is already showing serious design chops: Its creative director is Petrus Palmer, formerly of Form Us With Love, and the inaugural line-up includes designs from some of our favorite people, including Sylvain Willenz, whose Razzle Dazzle fabric is shown on a Luca Nichetto chair above.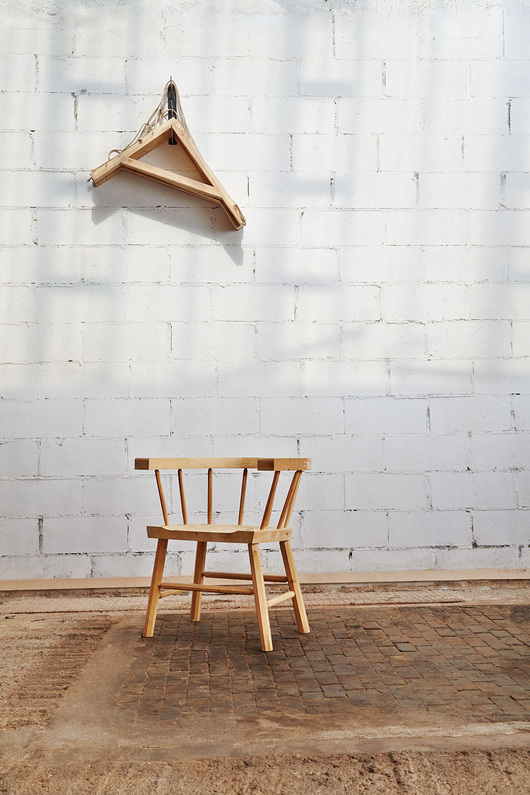 This week also marked the launch of the first furniture collection by Friends & Family, Taavo Somer's Brooklyn-based design and branding agency. We particularly liked this article about the launch on Lonny, which pays a visit to the company's Crown Heights studio to discover the origins of the eight new pieces from the line (including the Douglas fir, Shaker-style Wayne chair above).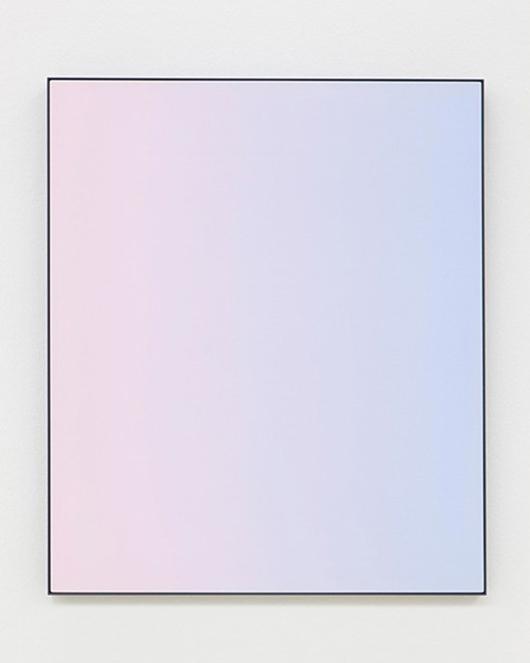 Somehow we missed it, but Present & Correct — the always on-point British stationery store and design blog — has the most wonderful ongoing column on Another Magazine's website. Our favorite to date (amongst columns entitled Marvelous Meat and The World's Best Windows) is The Art of Pastels, which introduced us to so much good work, including these dyed silk panels by Matti Braun.
Discoveries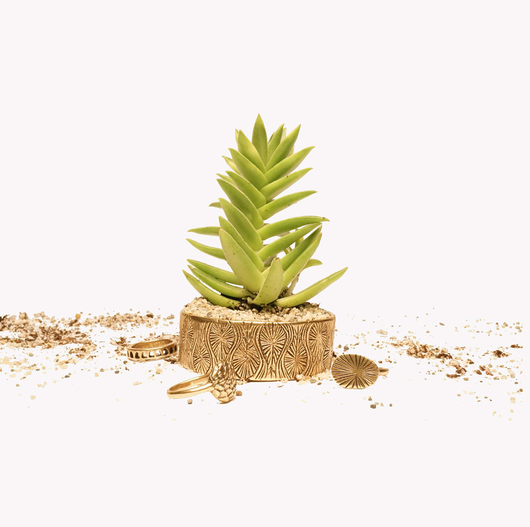 Kathryn Bentley's LA jewelry brand Dream Collective launched its fall collection last week. Called California Pottery, the cuffs, earrings, and rings — available in brass or sterling silver — reference midcentury ceramics (hence the styling above), although a few were inspired by the work of fellow Angeleno and former SU subject Heather Levine. So pretty.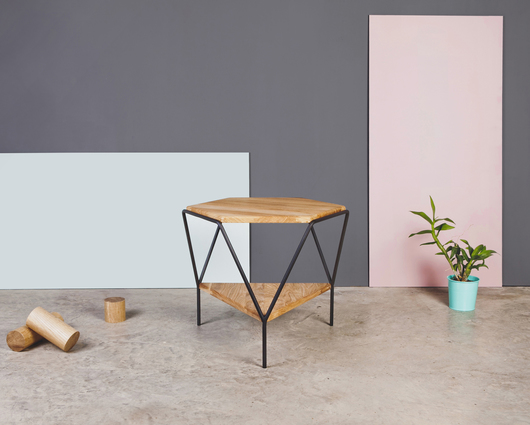 Cute furniture collection in our inboxes this week from Barcelona-based designer Jordi Lopez Aguilo in collaboration with Nicolas Perot. The pieces — a console, a bedside cube, and a side table (above) — are united by the use of a Y-shaped steel frame.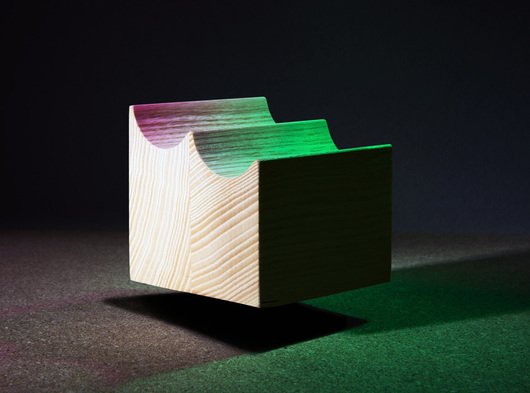 Another cute project from ECAL and Eindhoven grad Dimitri Bahler, in collaboration with Linn Kandel and Ismaël Studer. The UU is a machined-wood holder for pens, erasers, and other office supplies; the Swiss designer also makes a nice desk set in electric blue.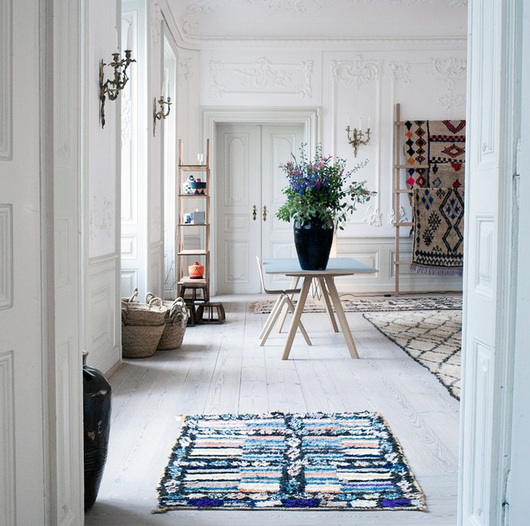 As if Hay weren't cool enough, the Danish design brand du jour has opened up a monthlong vintage pop-up in Copenhagen selling amazing rugs of the Moroccan berber and Bouchourite variety. Yes, that's the sound of our head exploding that we aren't in Copenhagen. Live vicariously here.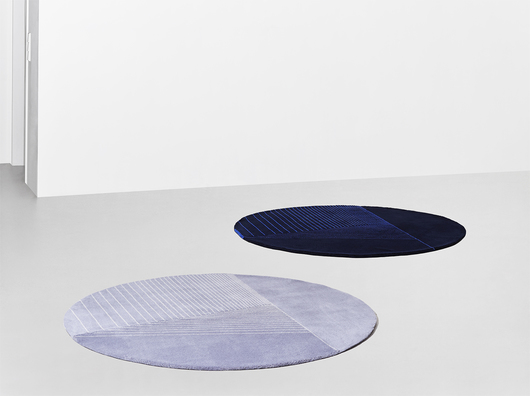 We were already in love with Franziska Wernicke's Room Moment rugs for DetailF, which look like beautifully gradated pie charts; now the Berlin-based designer follows up that collection with these pretty linear specimens, which draw their inspiration from architectural elements.
Books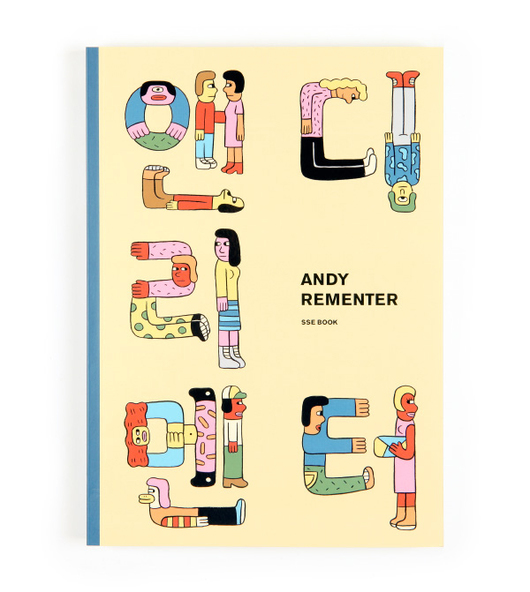 Philadelphia illustrator Andy Rementer sent us a copy of his new monograph this week, out from SSE books. It's a compendium of Rementer's paintings, drawings, editorial work, lettering, comics and sketchbook doodles; we never realized how vaguely McFetridge-on-shrooms some of Rementer's work was until we saw this cover.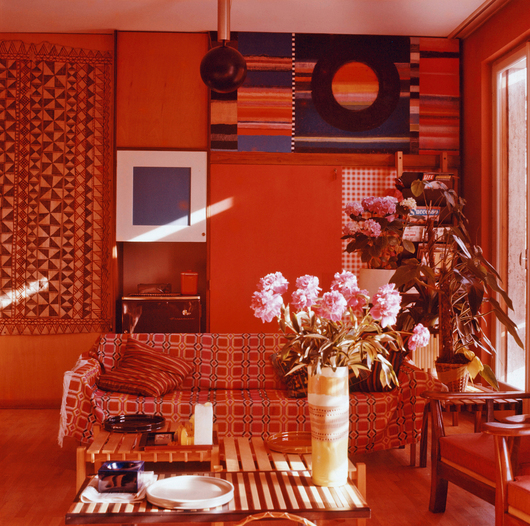 Every time we think we could be Sottsass'ed out, something arrives to remind us of his pure genius. This week it was the Italian designer's Phaidon monograph, which is perfect in every way, down to its minty, debossed cover. We spent hours poring over the designer's little-known sketches, and we'll be devoting a whole post soon to Esprit (for whom he designed interiors and collateral). We also love this glimpse into his Via Cappuccio apartment in Milan, circa 1958.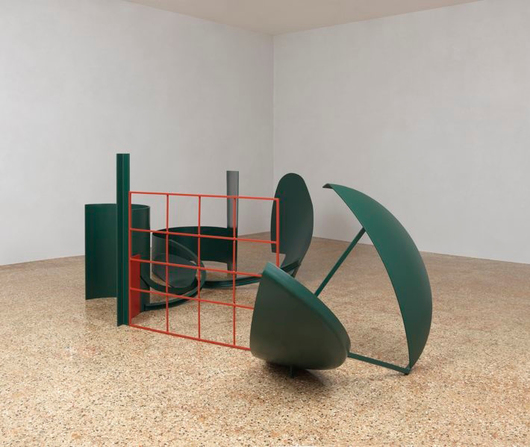 Speaking of Phaidon, it hasn't arrived yet but we're already salivating with anticipation over the forthcoming monograph about Anthony Caro the late British sculptor who often made pretty cool things like this, but also made even more awesome things like this.