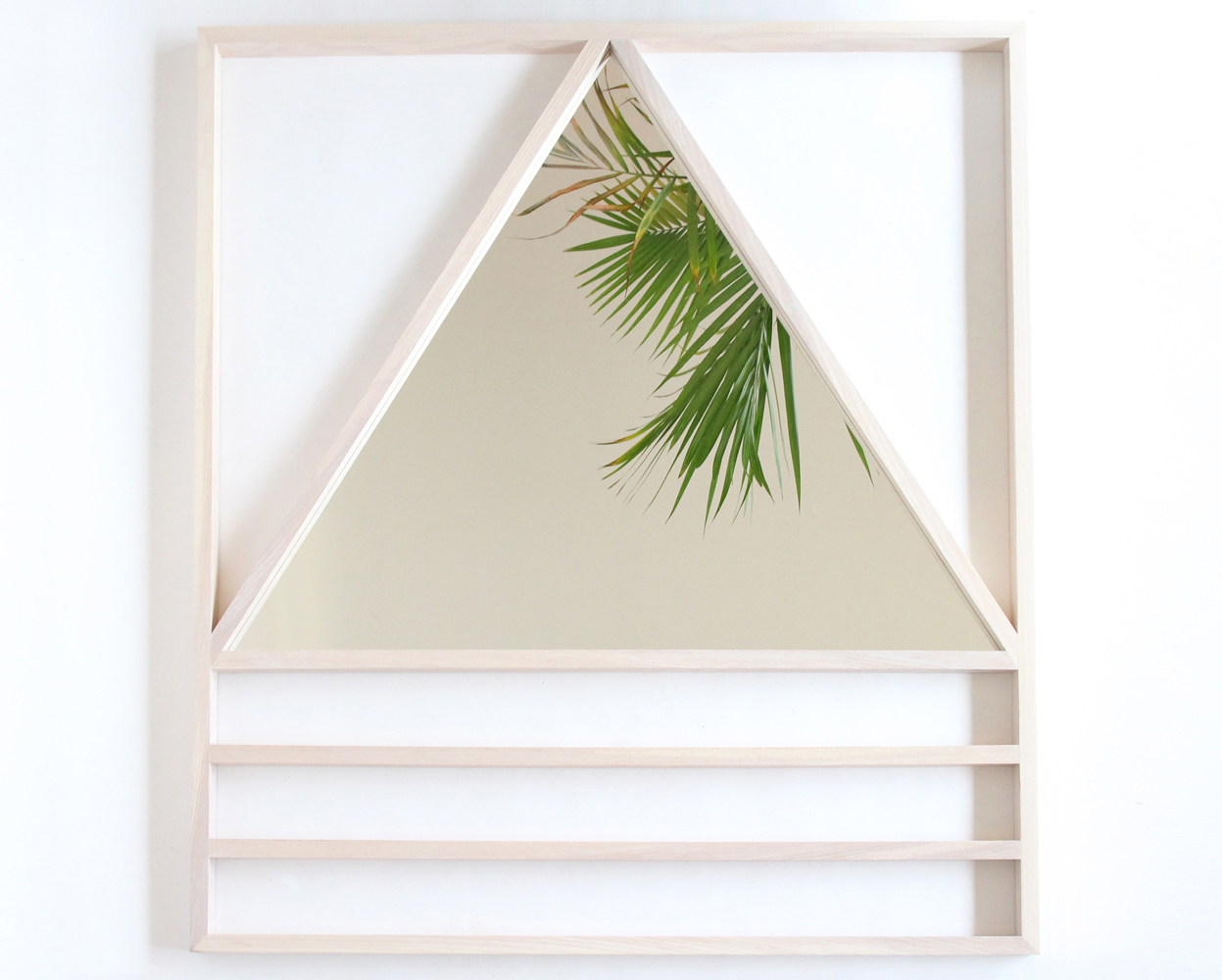 A weekly Saturday recap to share with you our favorite links, discoveries, exhibitions, and more from the past seven days. This week: two amazing but different geometric mirrors (including this beach house–ready one by Alex Drew & No One), a digitally rendered interior that has us ready to move in, and vintage napkin rings that look like cool-girl jewelry — by none other than Nathalie du Pasquier.
Discoveries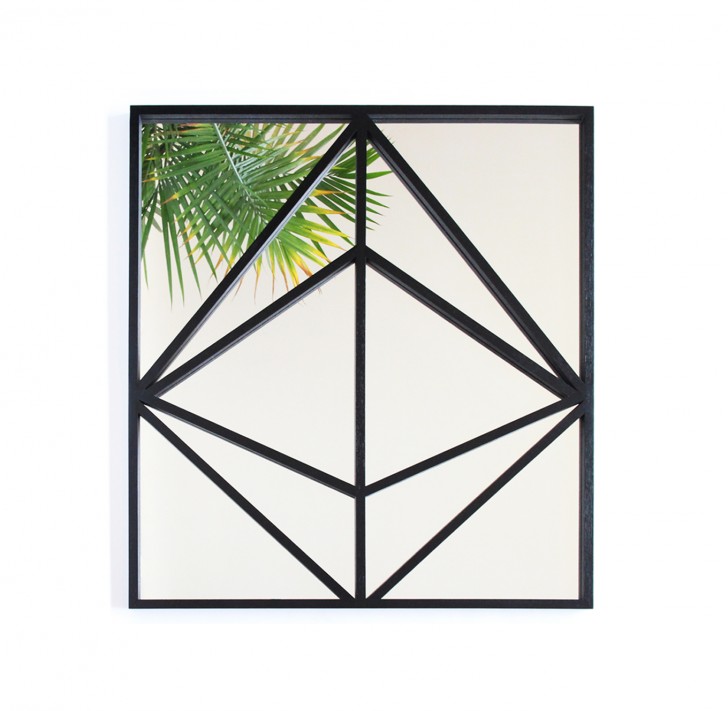 The last time we checked in with Detroit studio Alex Drew & No One was exactly one year ago — no surprise since we discovered them last year at the same place we found the cool geometric mirrors found here and at the top of this post: the AD Home Show!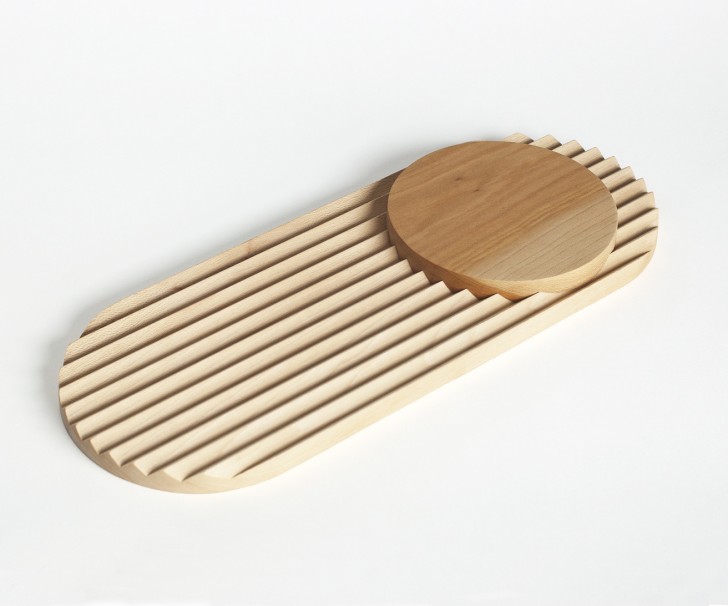 We love this ingenious new Zig Zag cutting board from Brooklyn designer Pat Kim. The flat sides of each sycamore board can be used for slicing and dicing while the zig zag sides can be used as trivets or serving trays.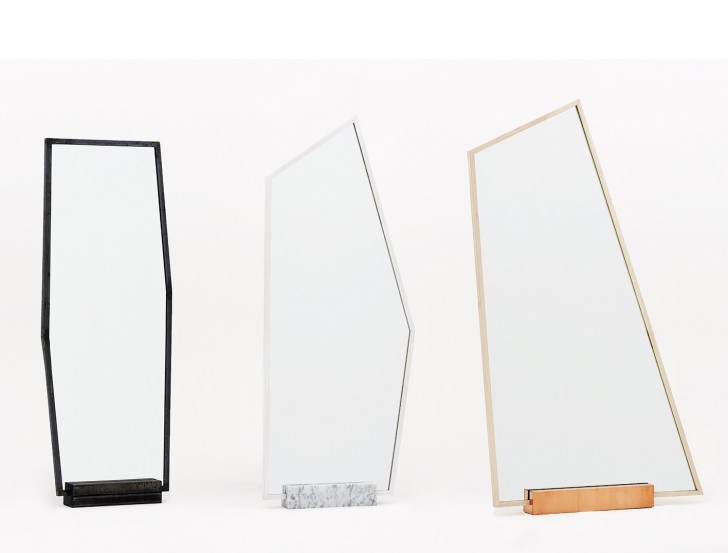 Fashion cool-girl Hillary Taymour of Collina Strada recently teamed up with stylist Gillian Wilkins to create a new home accessories line called Social + Studies. We got a peek at their first line — a series of roughly shaped full-length mirrors in marble, steel, and copper — and there's much more to come. "We expect to be creating more affordable tabletop versions by May, and each season we are going to launch a new home art object," says Taymour. "Next season will be stools that work as nightstands and benches."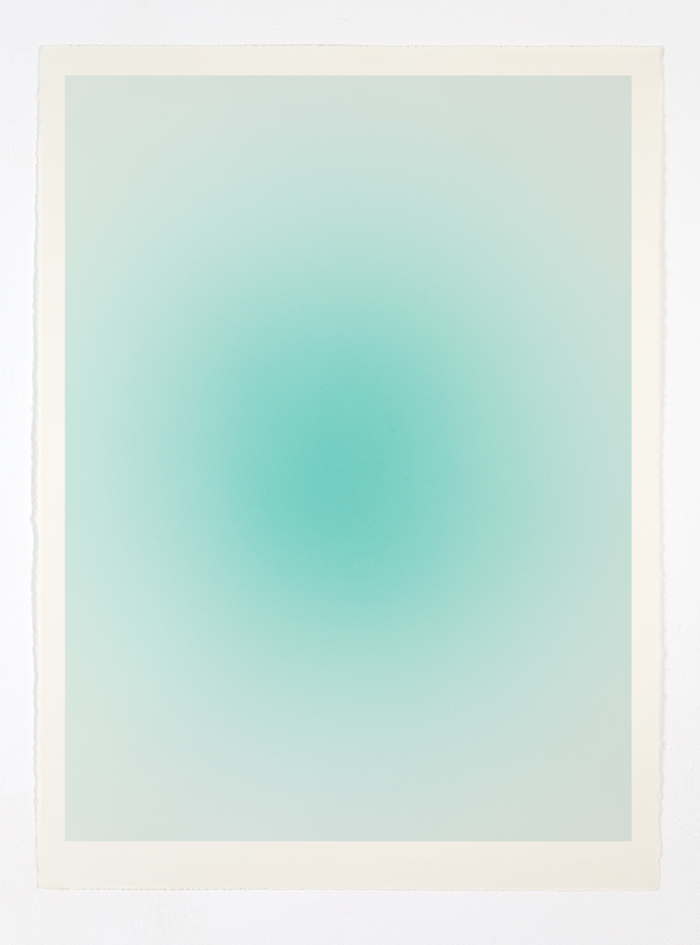 On the older side, but Ryland recently introduced us to the work of Chilean-born, Berlin-based artist Macarena Ruiz-Tagle, who often works with different gradients of color. This acrylic on watercolor paper work is from her Atmosphere series; it reminds us of the work of another favorite: Eric Cahan.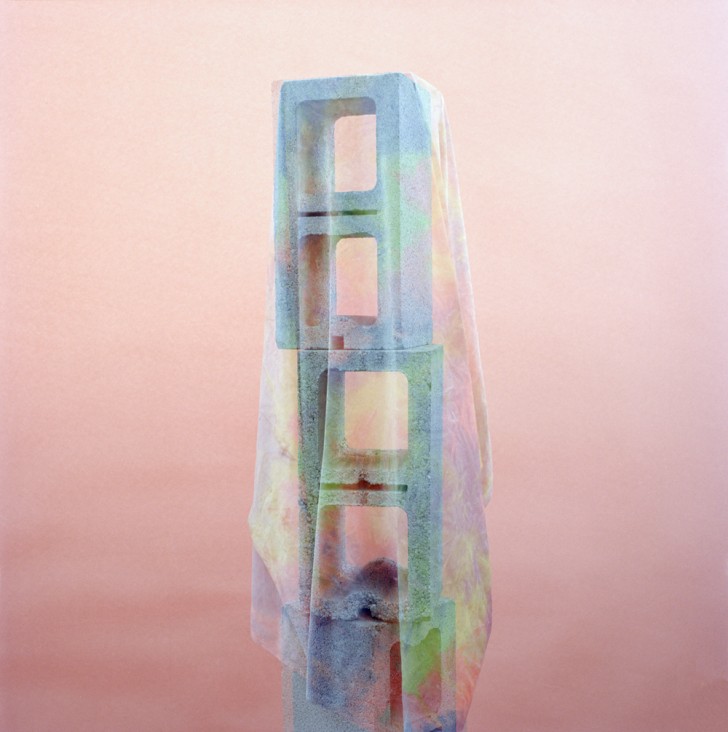 A pretty submission this week from New York photographer Yael Malka, who often partially obscures her subjects through the use of manipulated layers. We're partial to this simple iridescent cloth draped over cinderblocks.
Links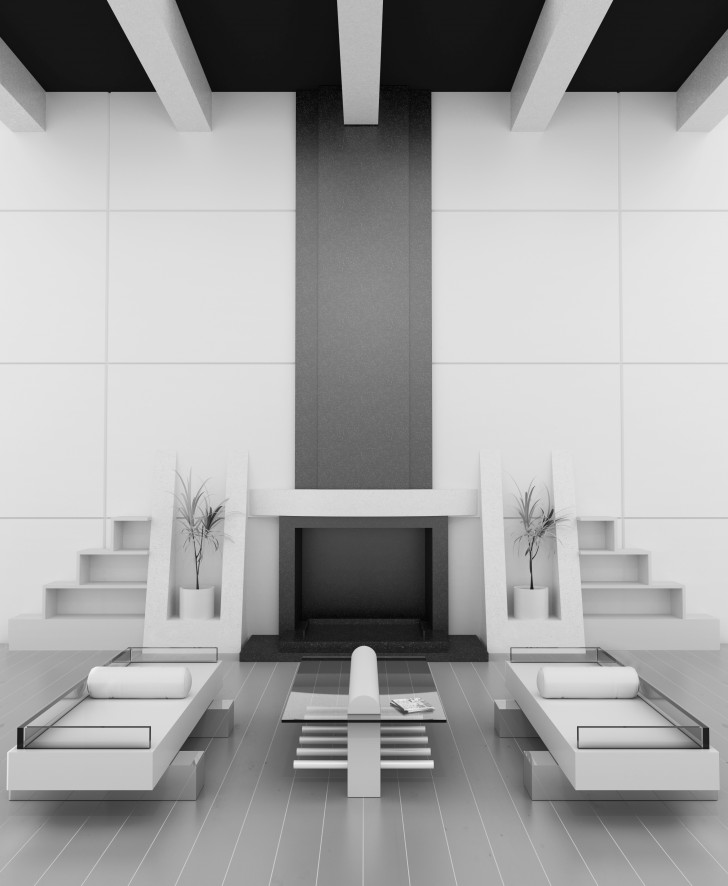 One of the best articles we've seen recently comes courtesy of PIN-UP, who wrote about symmetry — aka "the desire to wrest order from chaos" — in the form or architecture and then commissioned digital artist Tom Hancocks to create renderings of five perfectly symmetrical interiors.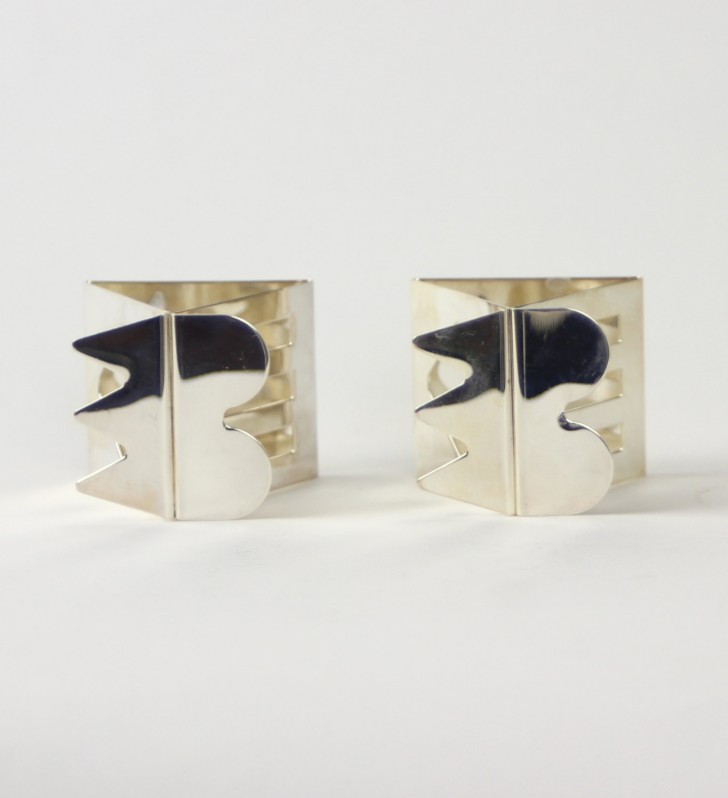 We recently caught up with ex-Vena Cava partner Lisa Mayock in these pages; today we turn our attention to her former partner Sophie Buhai, who this week launched an online shop of curated and designed jewelry and interior objects. Much of the jewelry is designed by Buhai herself, and though these look like they could be her incredible earrings or cuffs, they're in fact vintage napkin rings, designed by Nathalie du Pasquier.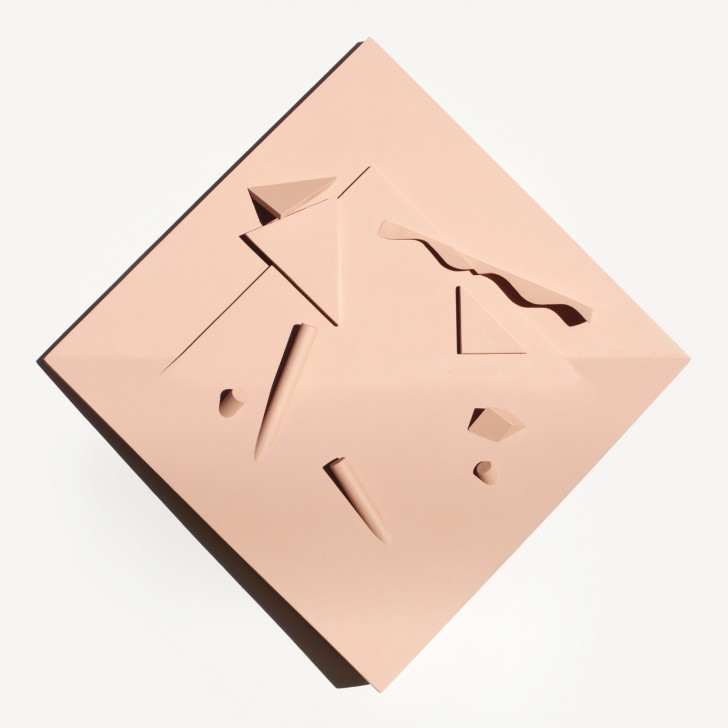 Rocks + Wind is the name of another recent online shop opening, this one by artist Michael Afsa, who is selling made-to-order originals and prints of his 2D work.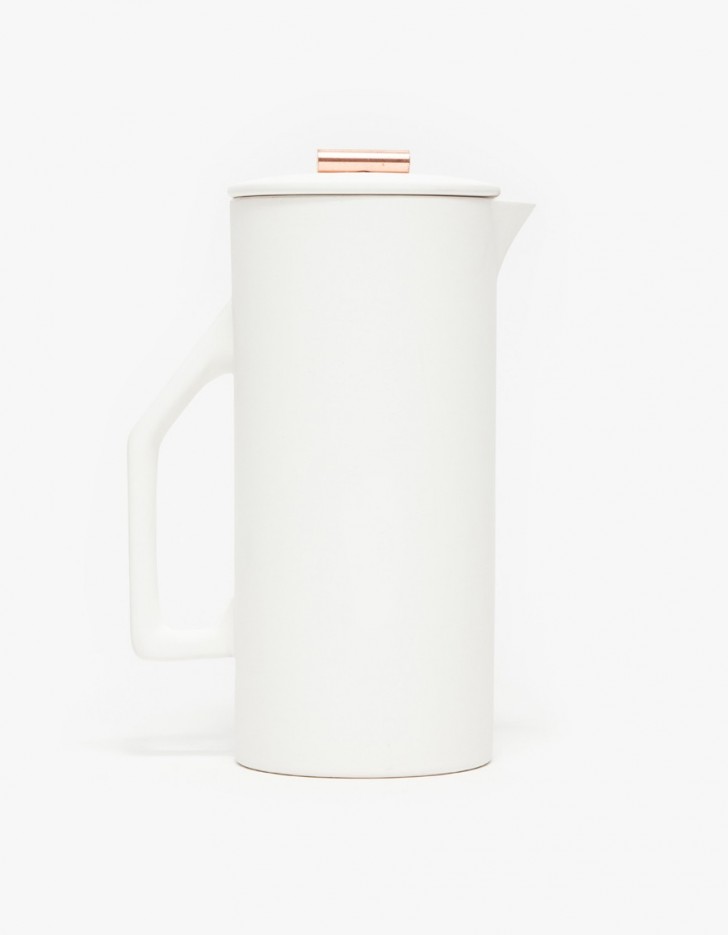 Our pop-up in Los Angeles is still going strong, but today we were happy to stumble upon a throwback from our fall pop-up at Space Ninety 8: These gorgeous ceramic French presses by Yield Design, which we debuted last fall, are finally in production and for sale at places like Need Supply.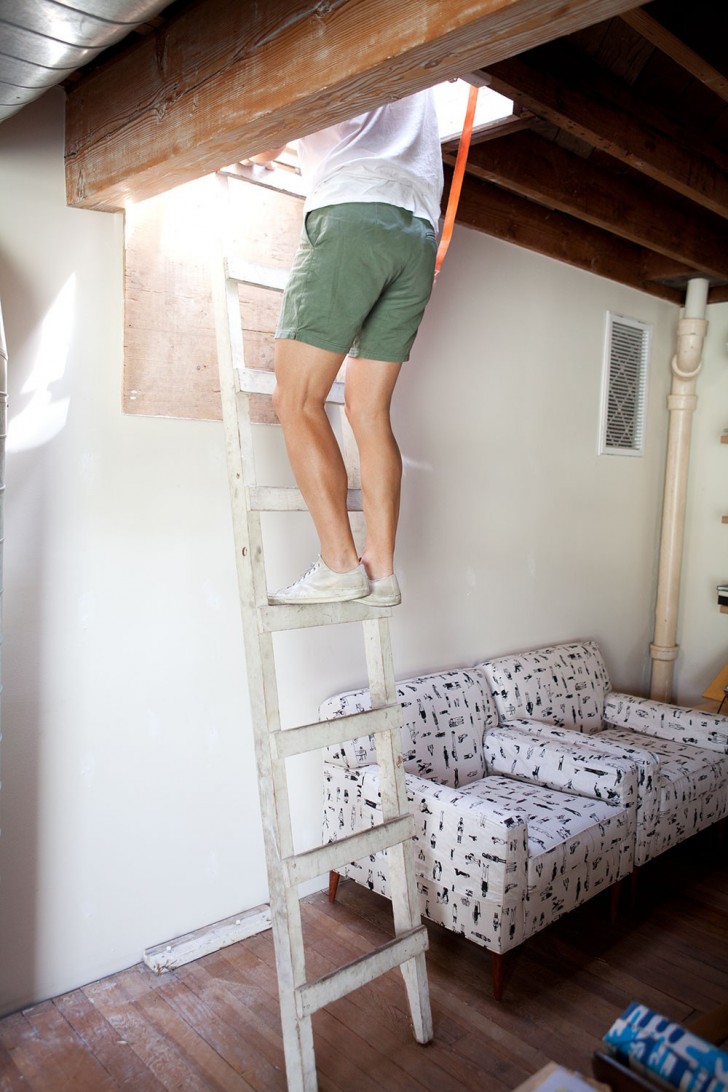 It's Nice That this week put the entire contents of its first four Printed Pages issues online, and we spent a good while looking through old, but evergreen articles on folks like Sagmeister & Walsh, Chris Ware, and Geoff McFetridge, whose LA studio can be seen above.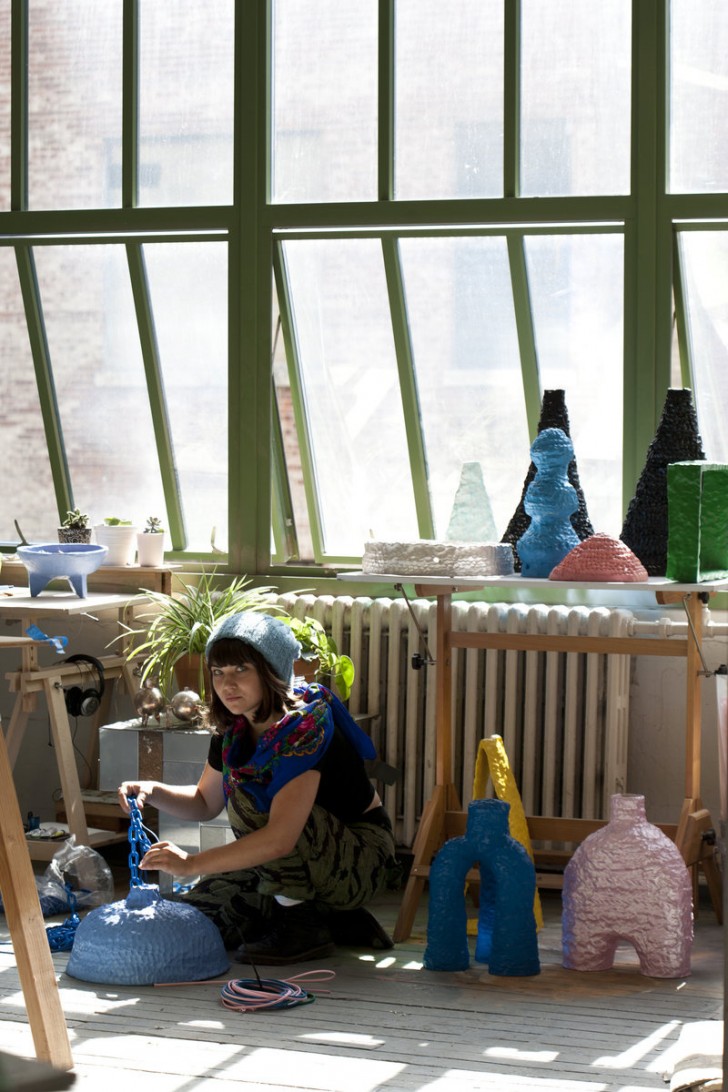 And a cute Artsy article on recent HGTV winner Katie Stout included these lovely photos of her New York studio, taken by Clemens Kois, as well as a spot on list of Stout's influences: "suburbia; pop; automatism; Yayoi Kusama; Art Brut; stuff I see on Instagram; pretty much nothing I read on Twitter; Bernhard Wilhelm; Prada; Katy Perry; Samsung; The Offspring; Bagels; credit cards; farms; Bauhaus; John Waters; Raymour and Flanigan; Charlotte Perriand…"
Exhibitions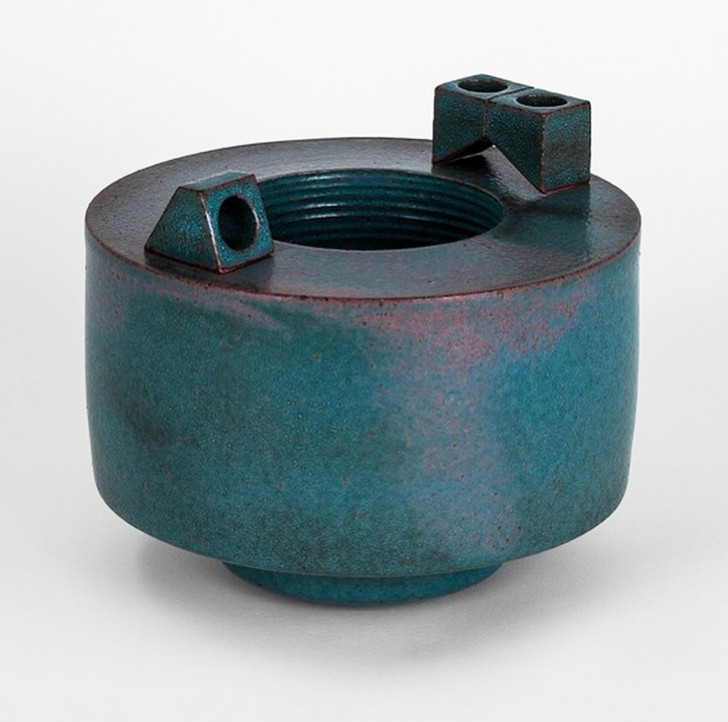 Our obsession with the work of San Francisco ceramicist Ian McDonald is well–documented, so you can guess we were excited to peep images from his new exhibition at Tokyo's Curator's Cube on Instagram all week. Love the new B.Zippy-esque blue glaze.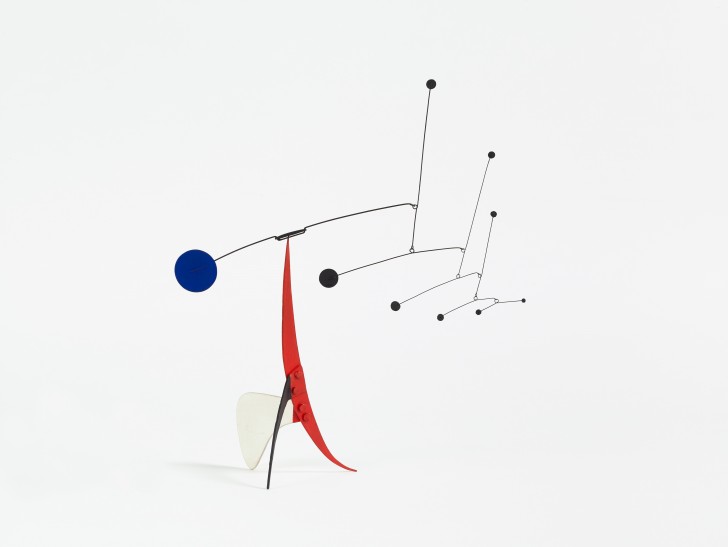 A small preview of an exhibition debuting later next month: At Dominique Lévy Gallery in New York, a selection of Alexander Calder's tiniest works — from thumb-sized to 30 inches tall — will be installed in an environment designed by architect Santiago Calatrava. "Taking its title, "Multum in Parvo," from the Latin phrase meaning "much in little," the exhibition explores the ways in which Alexander Calder's most diminutive works achieve monumental impact."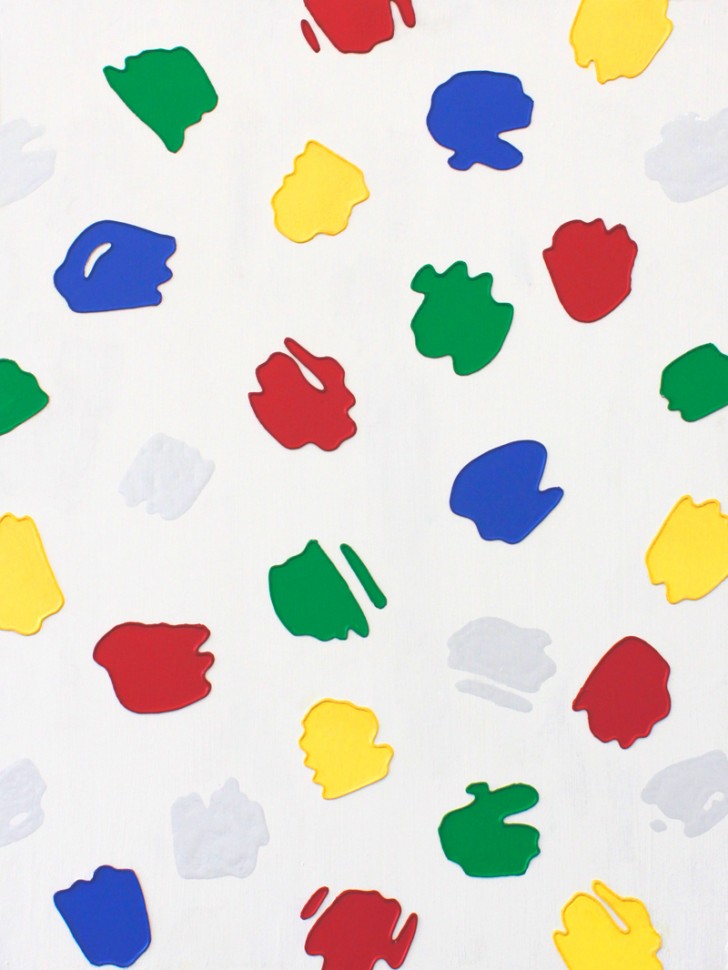 In Portland, loving these primary-colored paint daubs by Lora Baize, a self-taught painter whose solo show is on view at Nationale gallery.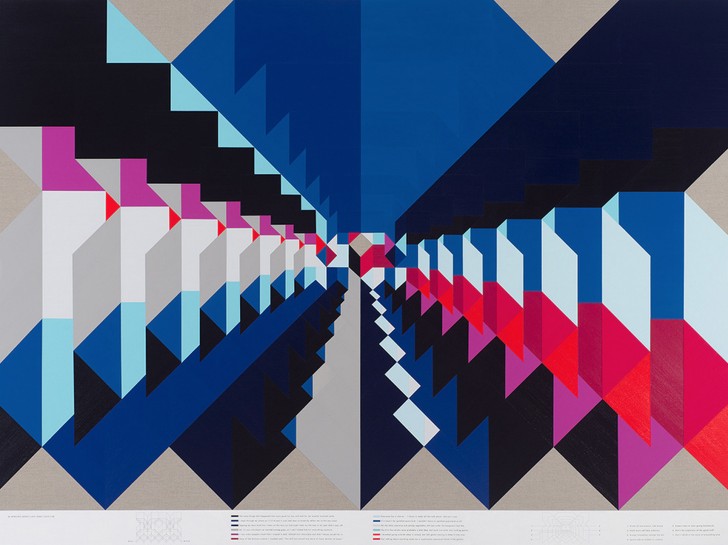 And in New York, pretty new paintings by Andrew Kuo on view at Marlborough Chelsea, as part of a joint exhibition with Scott Reeder. If you're in the city tonight, check out Marlborough's Broome Street location, where the two artists have created a mini nightclub — the closing dance party is tonight!