01.26.16
Isabel + Helen's Constructivist-Inspired Kinetic Sculptures
What happens when restrictive graphic forms are expanded into three-dimensional objects? The kinetic sculptures produced by London-based duo Isabel Gibson and Helen Chesner seem to be one modern-day answer (though their compositions often bear echoes of early 20th-century Constructivist experiments by Laszlo Moholy-Nagy, El Lissitzky, and Alexander Rodchenko.) Both educated in graphic design, Gibson and Chesner met during a communication course at the Chelsea College of Art and have worked together ever since, juggling their own burgeoning studio with stints assisting on bigger projects such as Robert Storey's Nike pop-up and Assemble's Brutalist Playground.
Their graphic design background is a clear influence on their work, seen not only in literal references in projects such as their Constructivist Swing (below) or Russian Avant-Garde installation for the V&A, but also through the lack of unnecessary ornamentation that characterizes other pieces. "We have always been drawn to the simple nature of Constructivist design, the fact that these movements were quite restrictive and suppressive because they had to serve propaganda purposes," explain the designers. "We wanted to turn this dynamic on its head and make them playful and interactive. In that way something that was negative became a positive."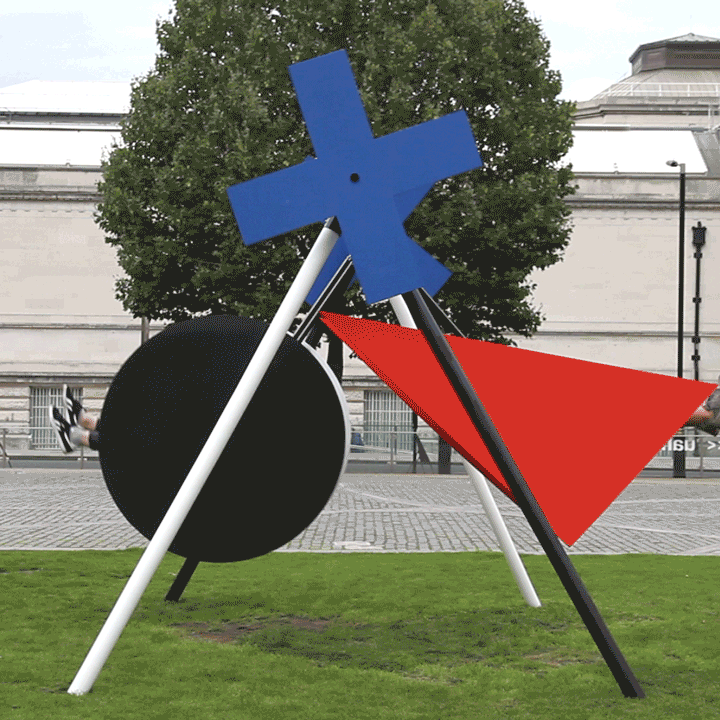 This subversive approach runs through all of Isabel + Helen's work. In their projects, references to historical art and architecture movements — the studio's latest editorial for Icon, for example, is inspired by iconic buildings from around the world — are offset by a wildly creative approach that escapes all formal restriction. Even the final pieces are difficult to categorize: Are they sculptures, products, or props? "That's because we don't want to be just cornered into set design; we're open to any form and medium," explains Chesner. One characteristic that brings all of their projects together is that they invariably gravitate towards human scale, turning into animate characters and personalities in their own right.
We recently caught up with Chesner and Gibson to get a scoop on their next project and find out more about their practice.
Describe your most recent project and how it was made.
We recently designed and produced three windows for Selfridges for the Christmas period. Based around the theory of space, we wanted to visualize the enormity of scale present within our universe. We used a series of visual metaphors to explain the inconceivable facts and theories we discovered whilst researching.
The majority of the set we built in-house, but for this job we had to outsource some of the mechanics — like a constant air stream that allowed our earth to defy gravity, freely floating in the space. One of the windows visualized the theory around the black hole at the center of our Milky Way. For this, we had help building a mechanism to allow a continuous flow of marbles spiraling around the black hole. This window in particular caught a lot of people's attention and at some points there were crowds of people gathering around to watch the mesmerizing marbles drop into the center. It was a challenging yet exciting project and it was great to see people's reactions.
Describe your next project and how you're currently making it.
At the moment we are developing a series of self-playing instruments. We are really interested in sculpture that is kinetic and moves, almost as if it is taking a life of its own. It inspired us to think of this next project where sculptures take on anthropomorphic qualities and create sounds that correspond with their looks. We're hoping to build a series of pieces that could come together as an orchestra. We're collaborating with a composer who is going to help us work out the right tone and melody for each piece, which is something that is quite new to us because we have never worked with sound before. Another element is refining the aesthetic — the objects have to look engaging, we want people to be drawn to them because of the design as well as the sound. The formal expression of each sculpture will correspond with the sound; it will reflect its personality.
The project is still a work in progress so at the moment we are getting to grips with some basic mechanics and experimenting with different materials and the variety of sounds we can achieve.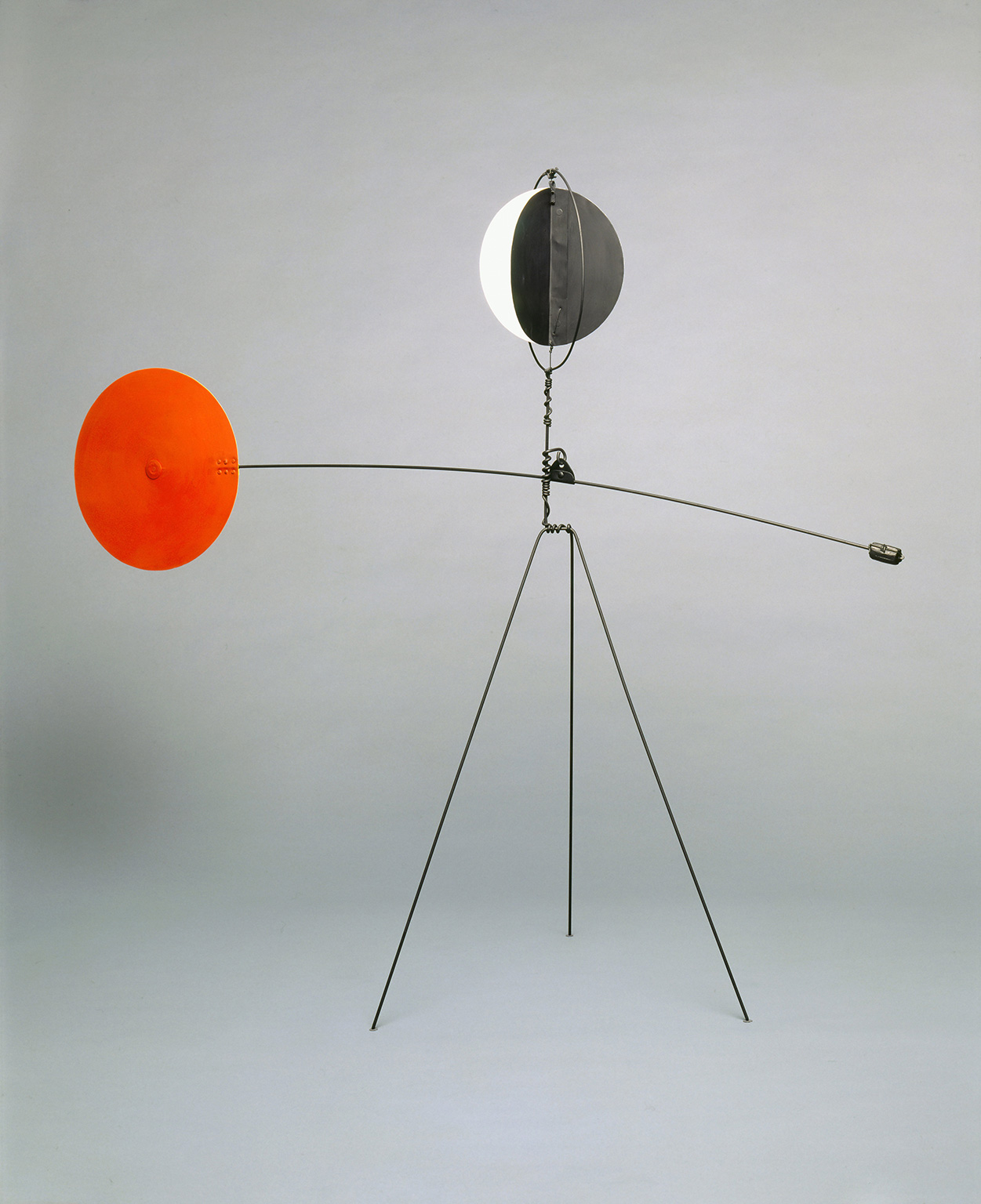 Tell us one thing that's been inspiring you lately and why.
We recently went to the Alexander Calder show at the Tate Modern, which we really enjoyed. His sculpture has a great mix of being bold and graphic yet intricately balanced and using delicate movement. Each piece takes on a life of its own as it twists and turns. It was something that really resonated with us as we are really interested in kinetic sculpture and the way it interacts within a space.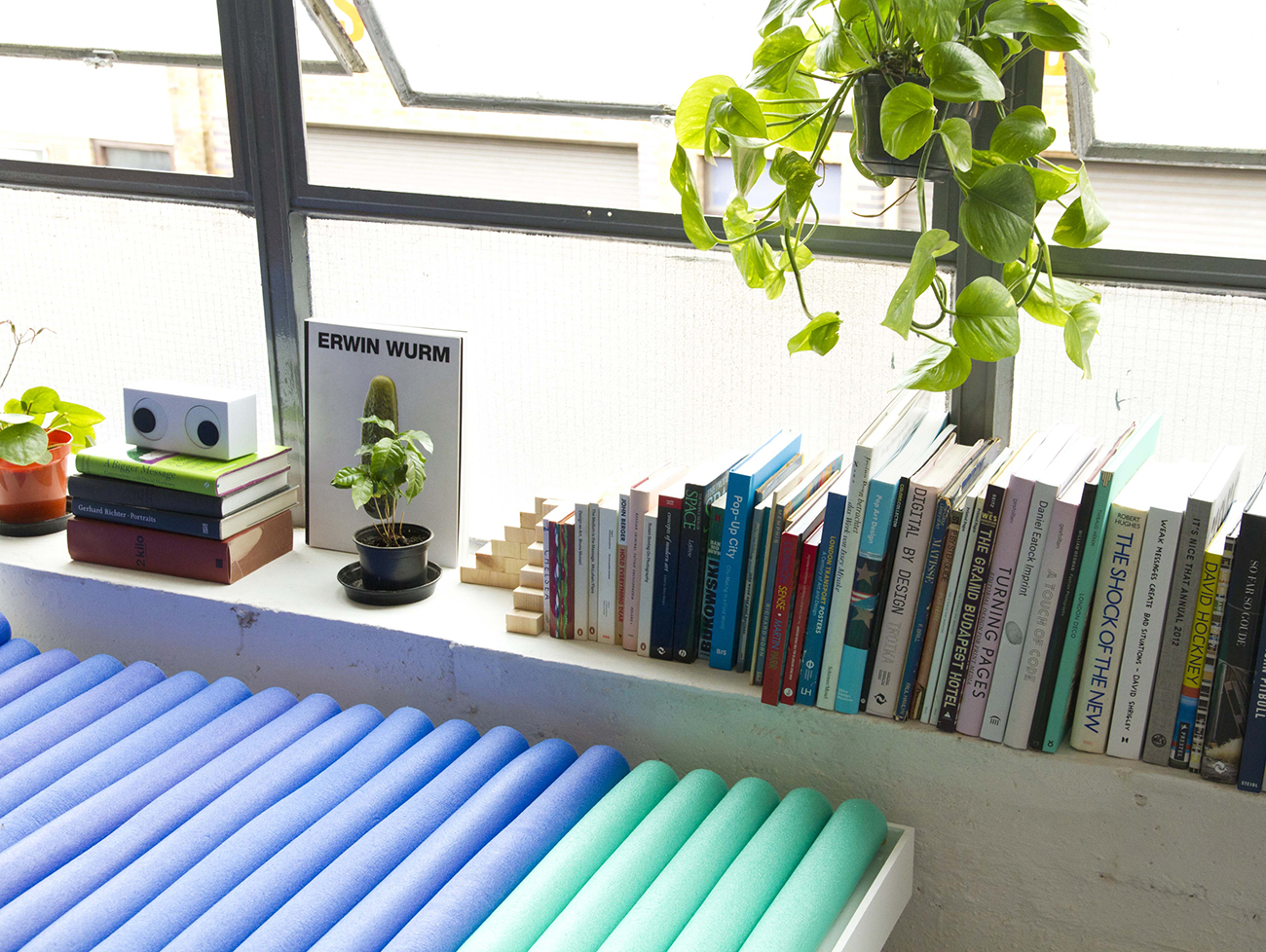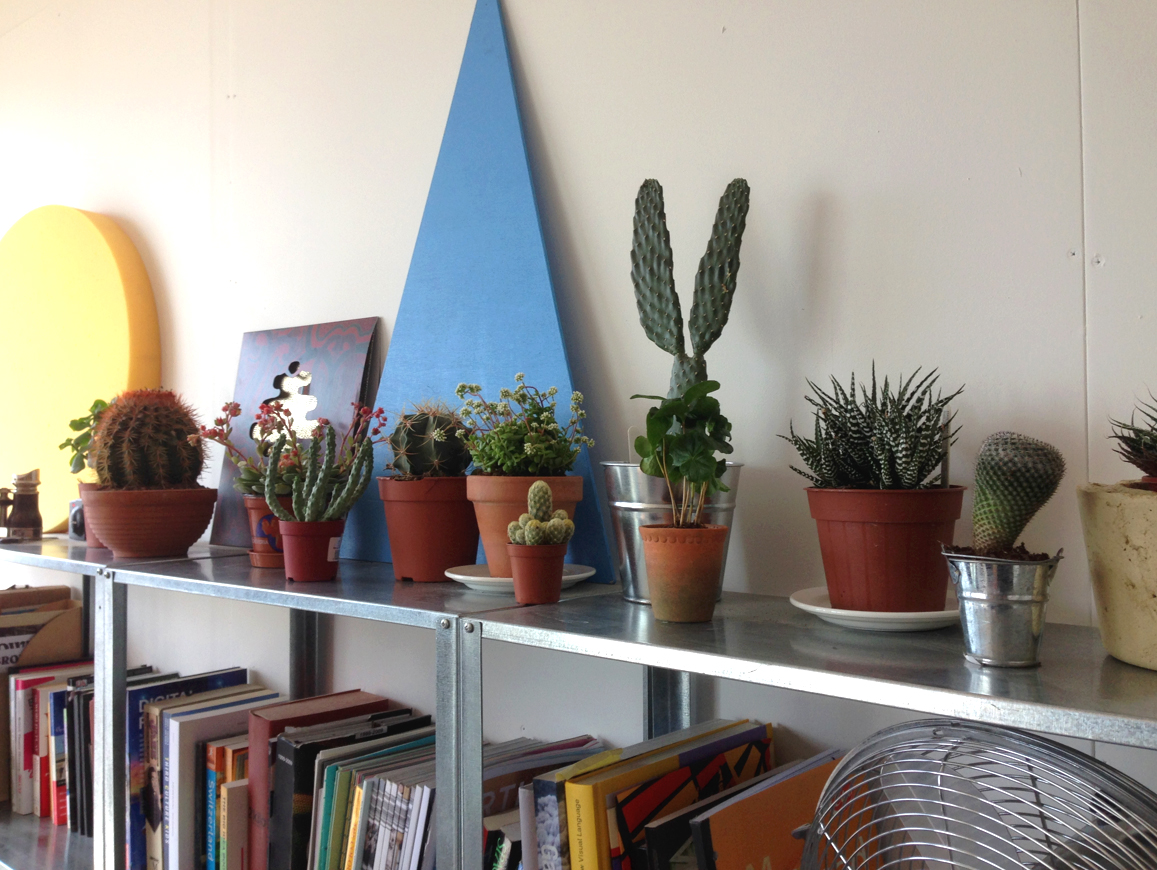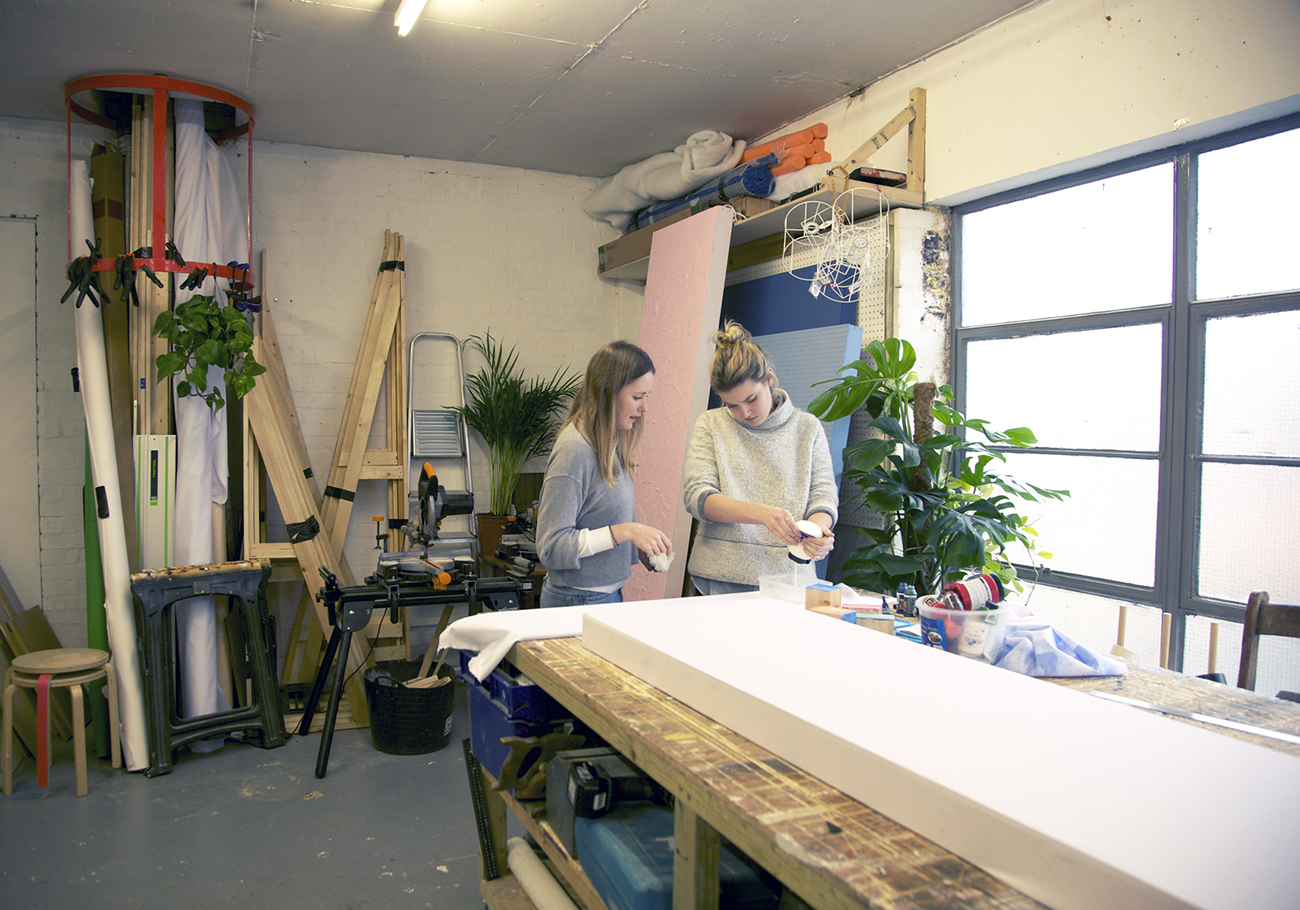 Show us your studio and tell us what you like about it.
It's a space where we can build big things, be messy and also come up with ideas. It's also great to be around loads of other people from all different creative backgrounds. It's quiet and bright and functions as a studio and a workshop in one.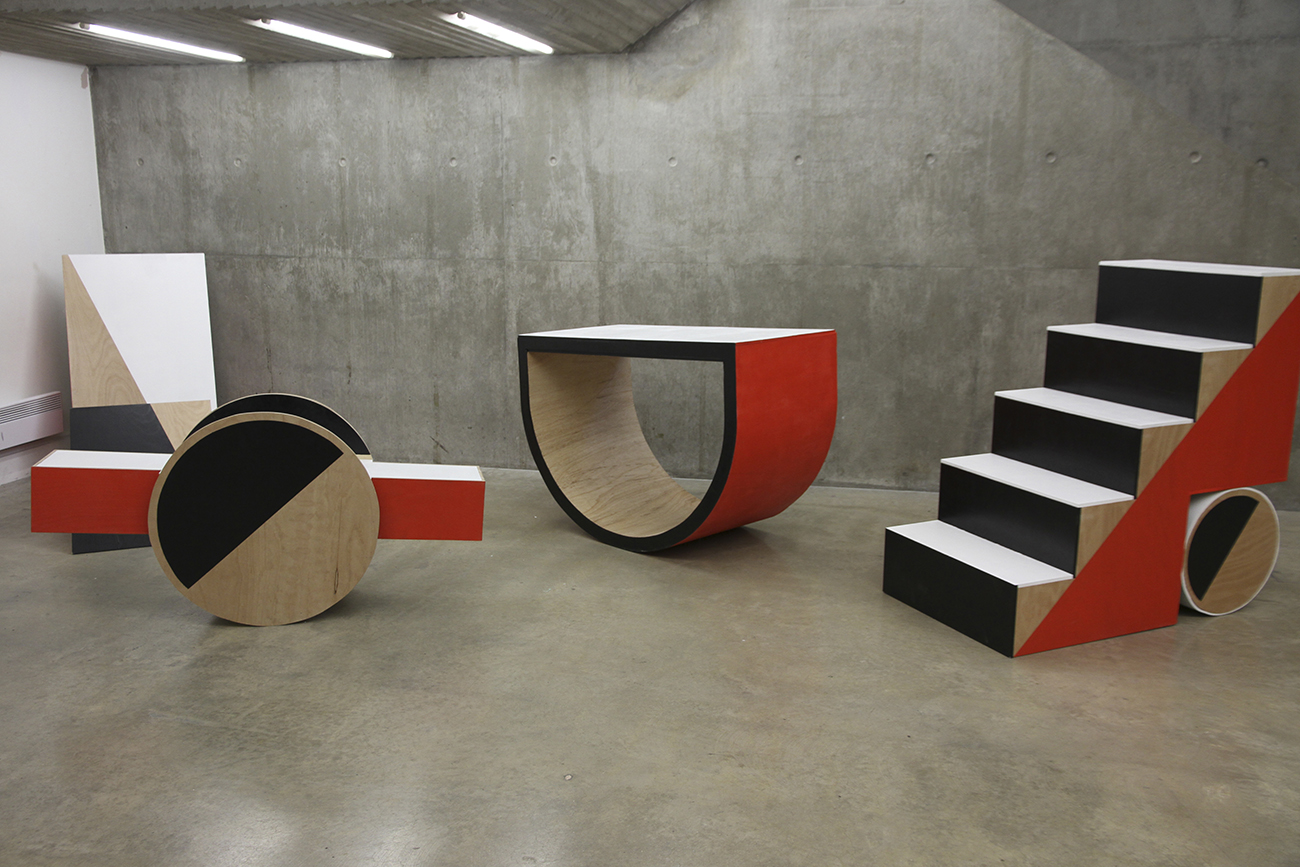 Constructivist Playground at the V&A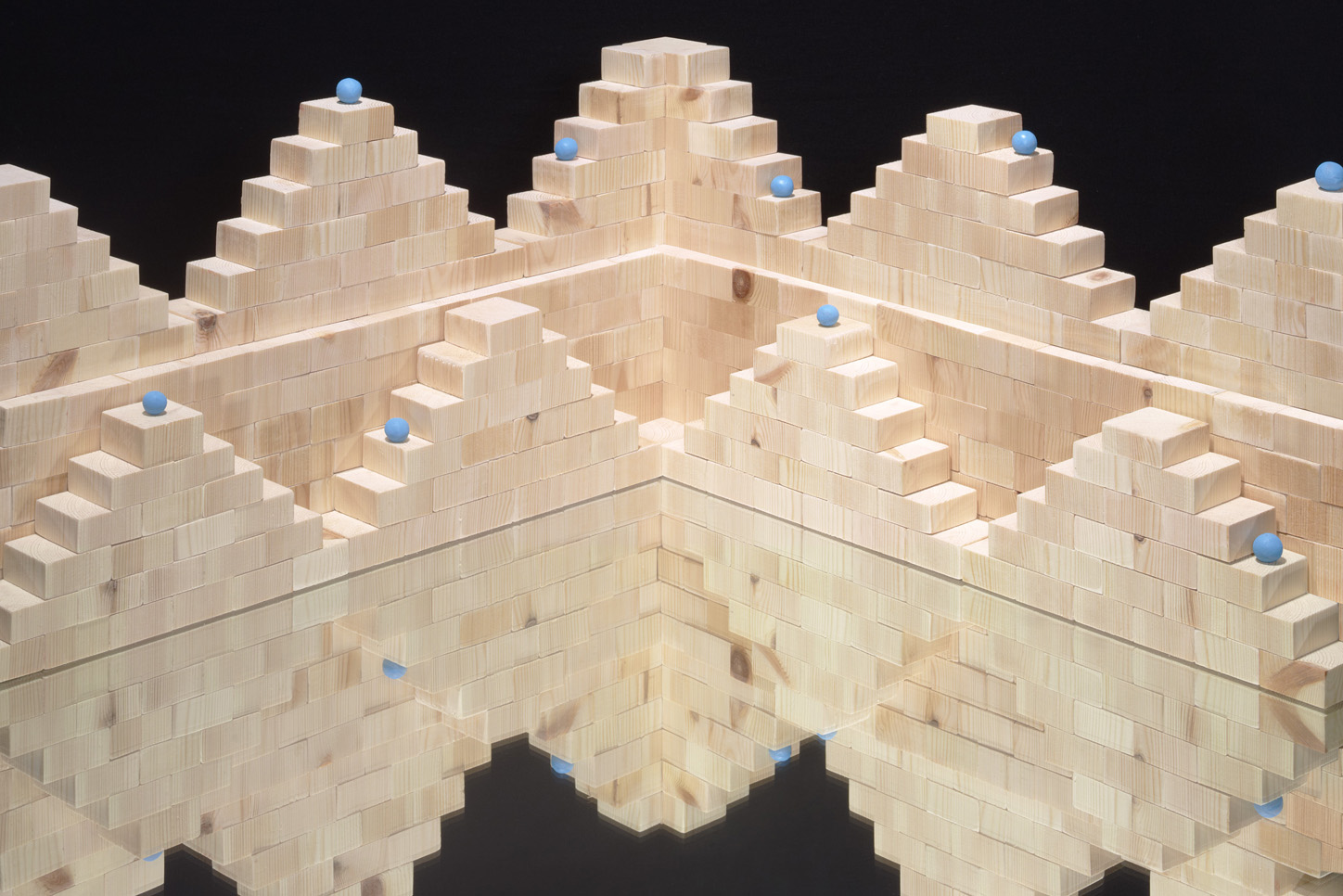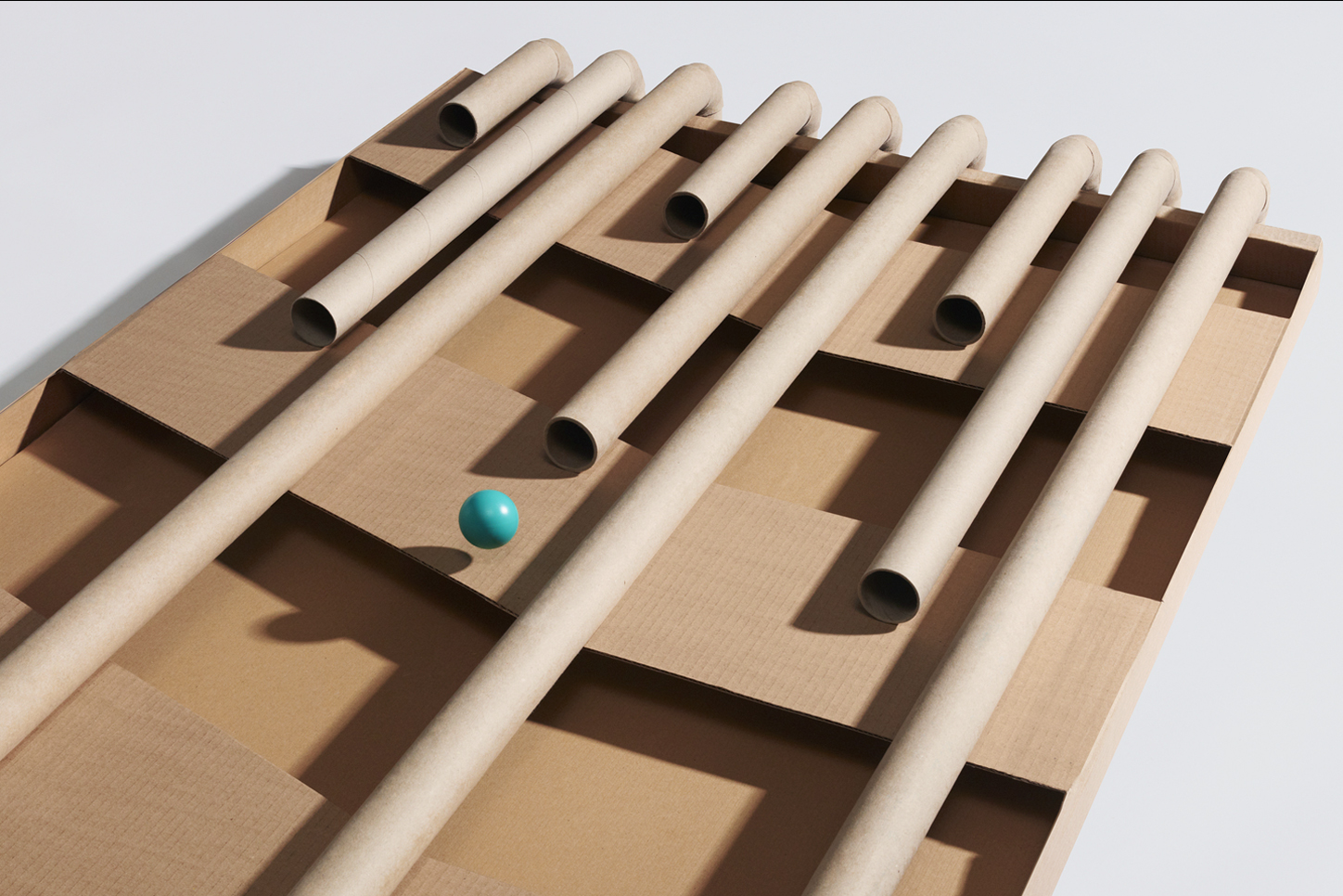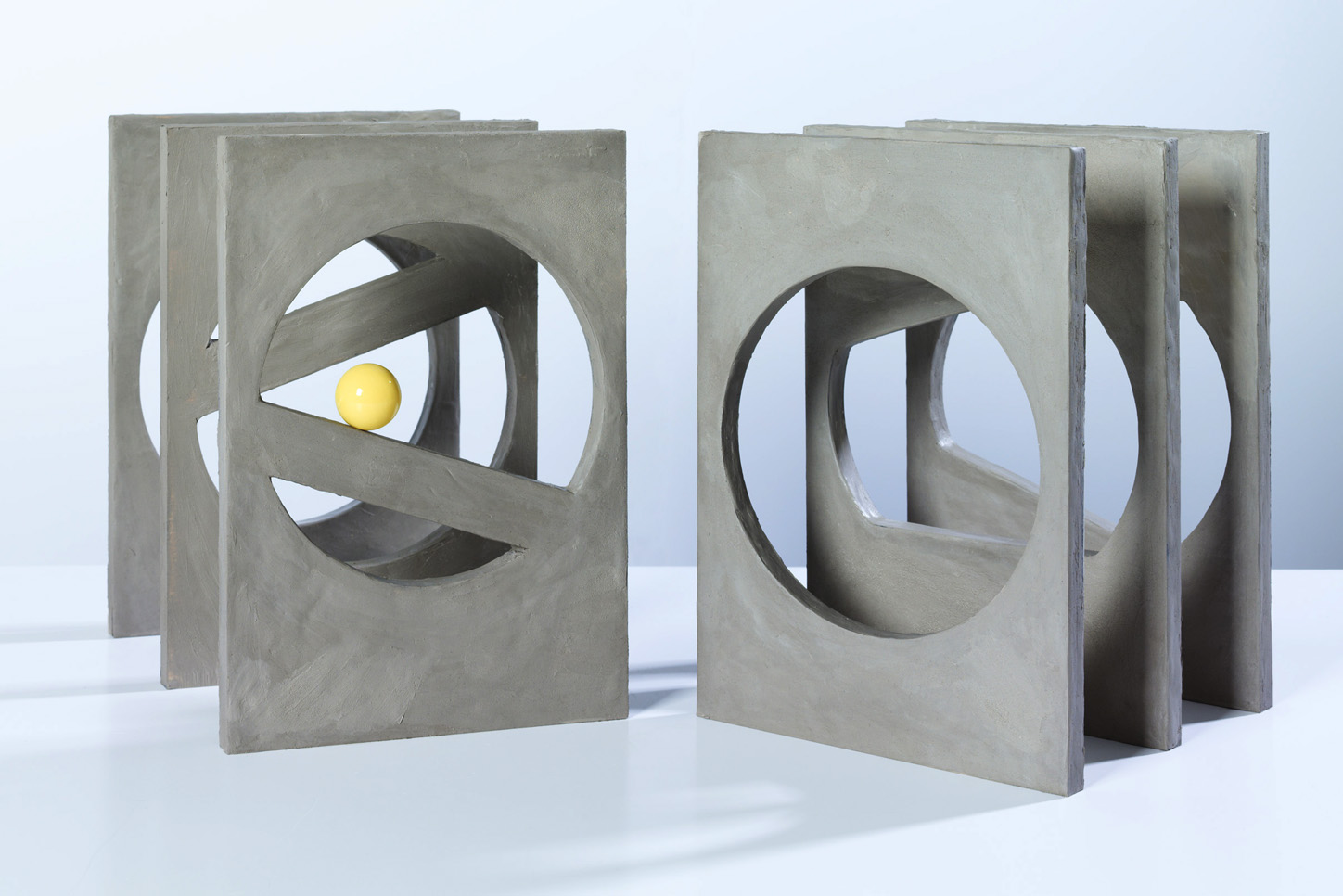 ICON editorial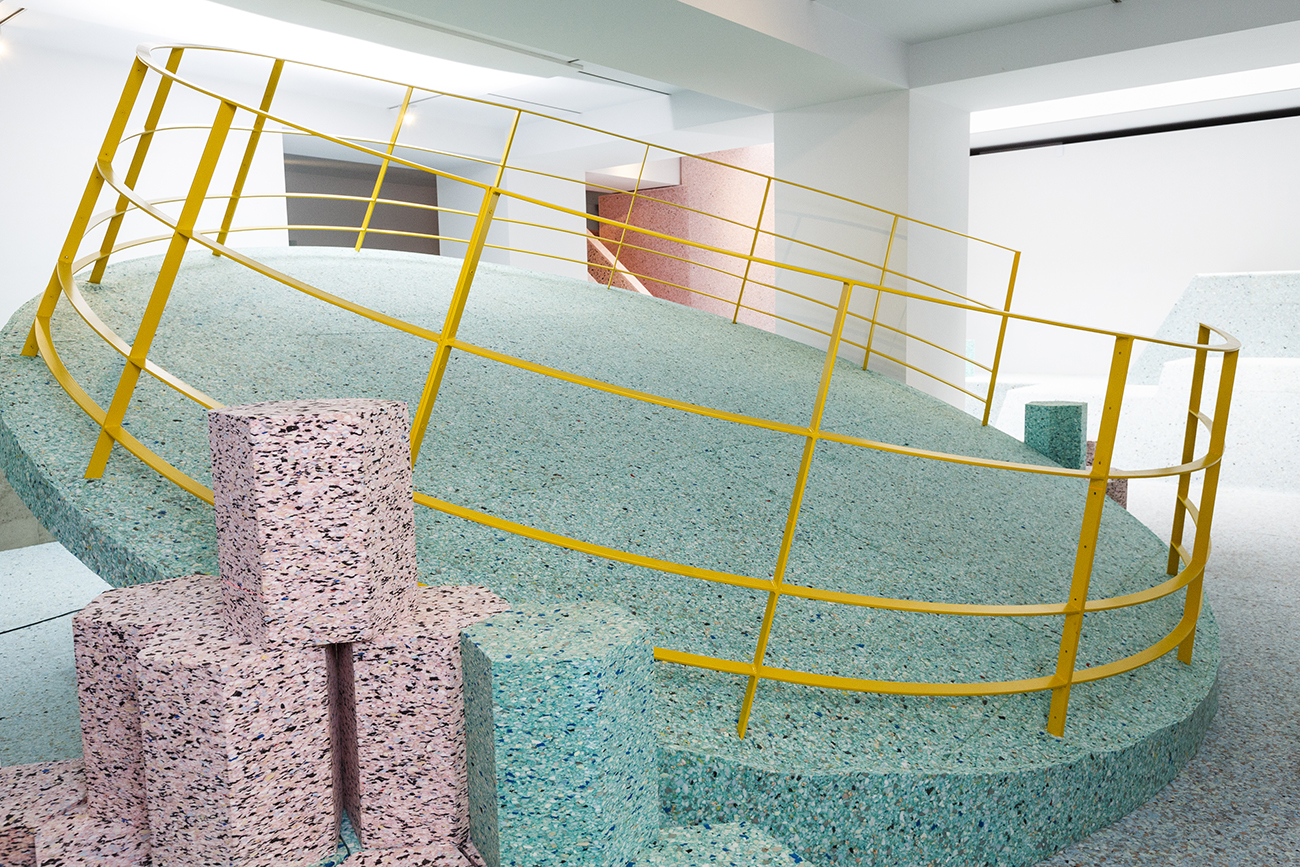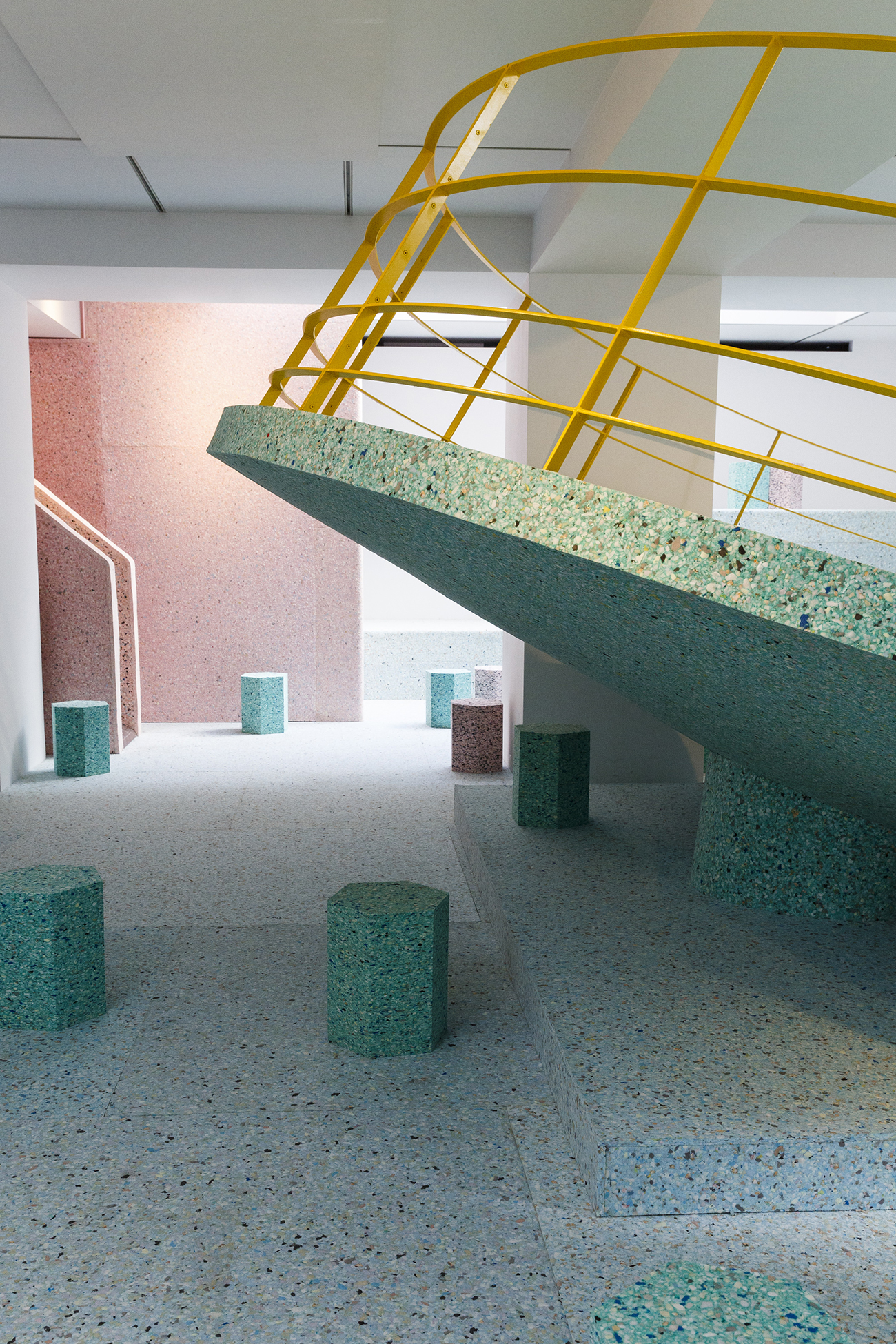 Brutalist Playground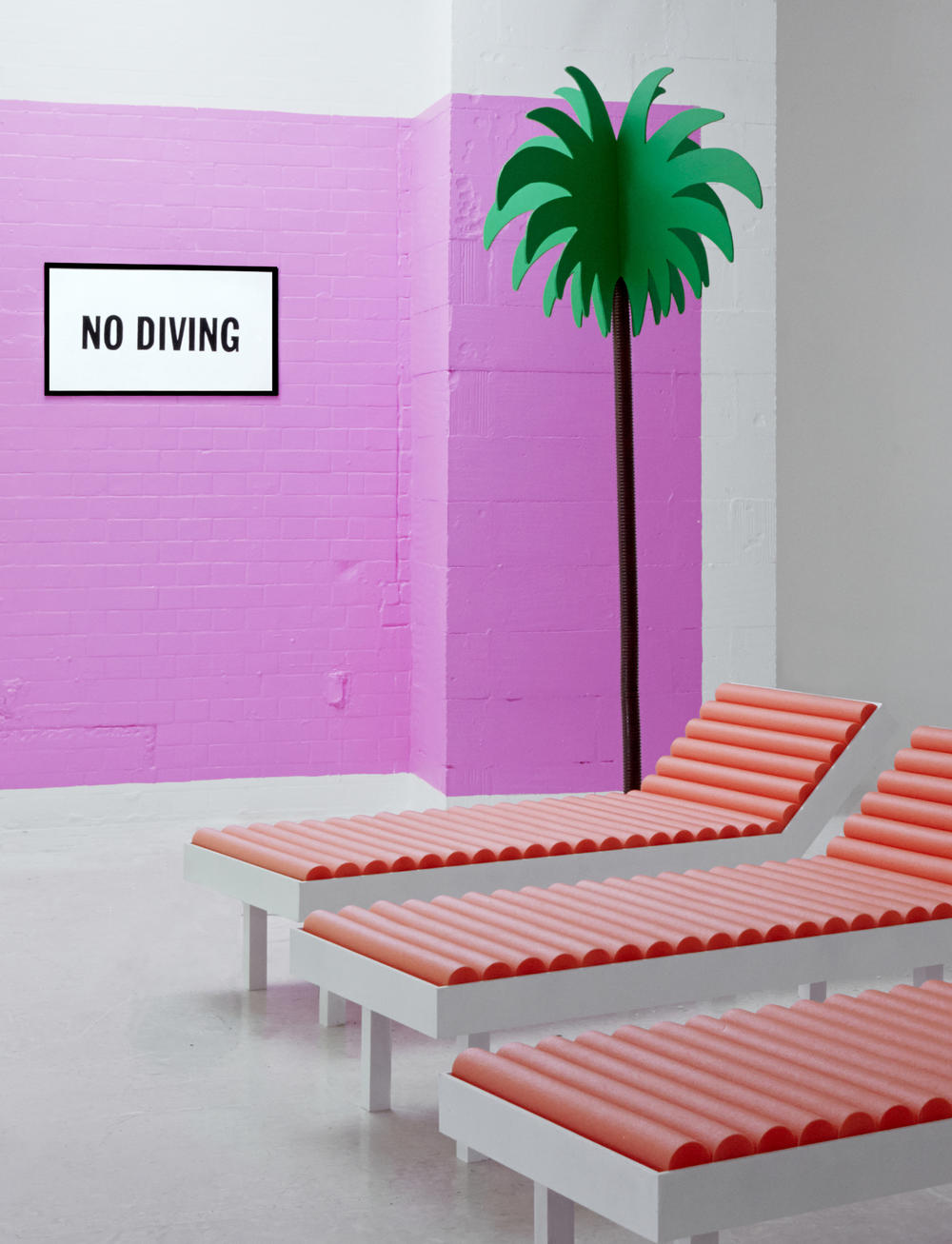 No Diving
Constructivist Swing