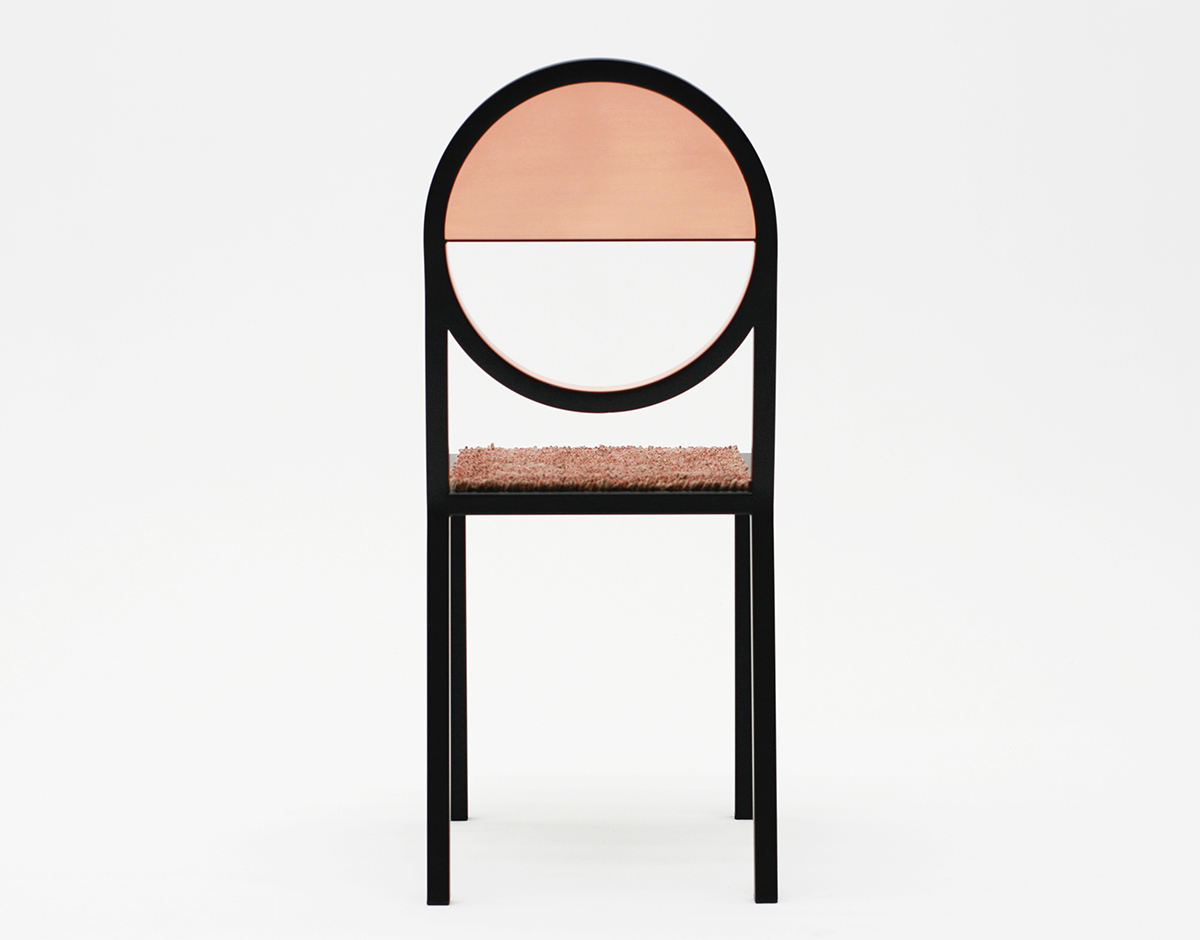 A weekly Saturday recap to share with you our favorite links, discoveries, exhibitions, and more from the past seven days. This week: two new hotels with amazing designer interiors, a $135 Plexiglas table that's headed immediately for our living rooms, and the first photos of new works debuting at the AD Design show as we speak, including the Ring Chair by Bower (above).  
Discoveries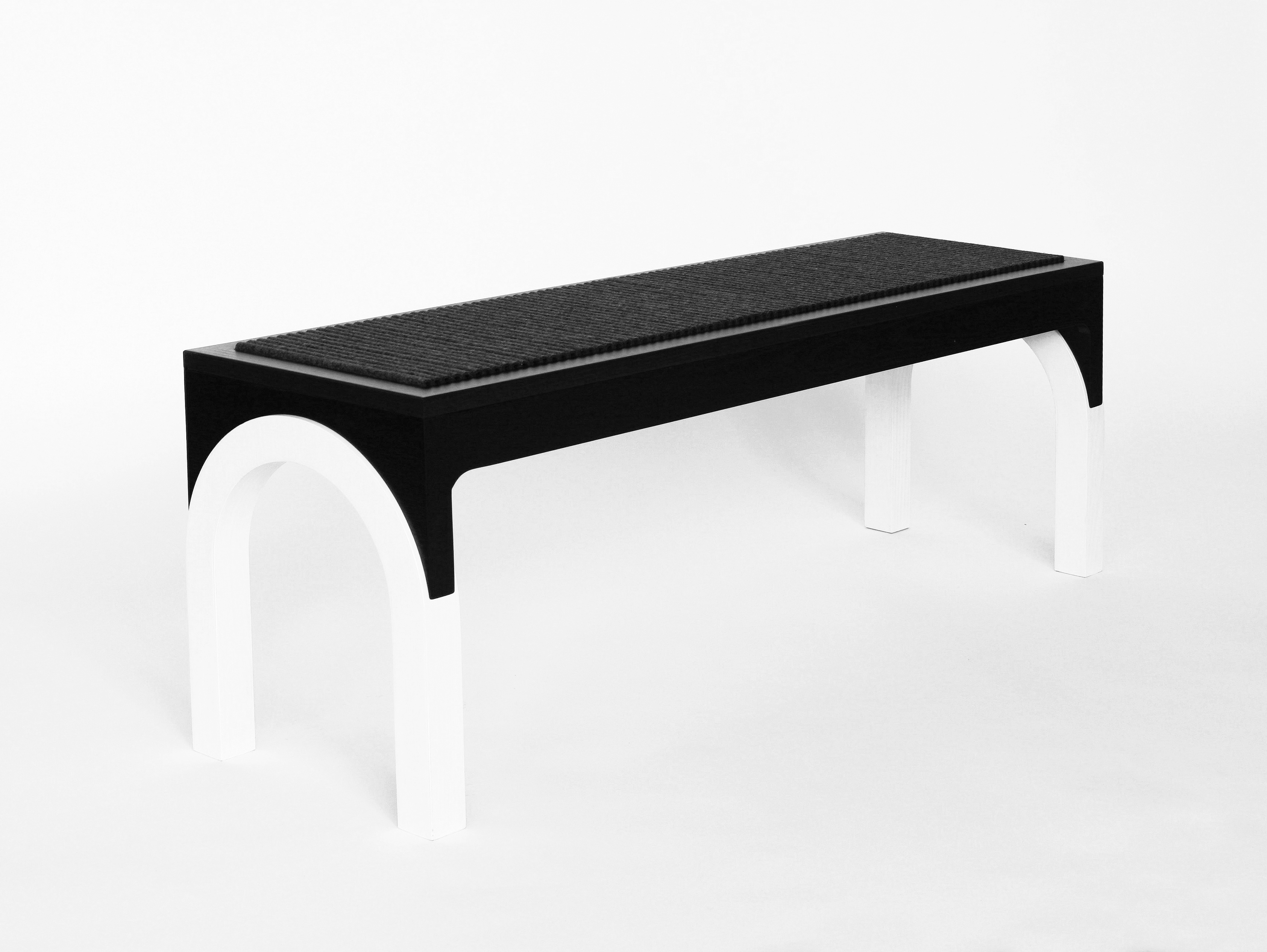 We'll most likely have more images for you in the coming week or so of new things debuting this weekend at the AD Design show in New York, but first up: A new chair (top) and bench (above) by Bower, who will be launching even more new work at our OFFSITE show in May. Same geometric inspirations, new ideas, materials, and forms.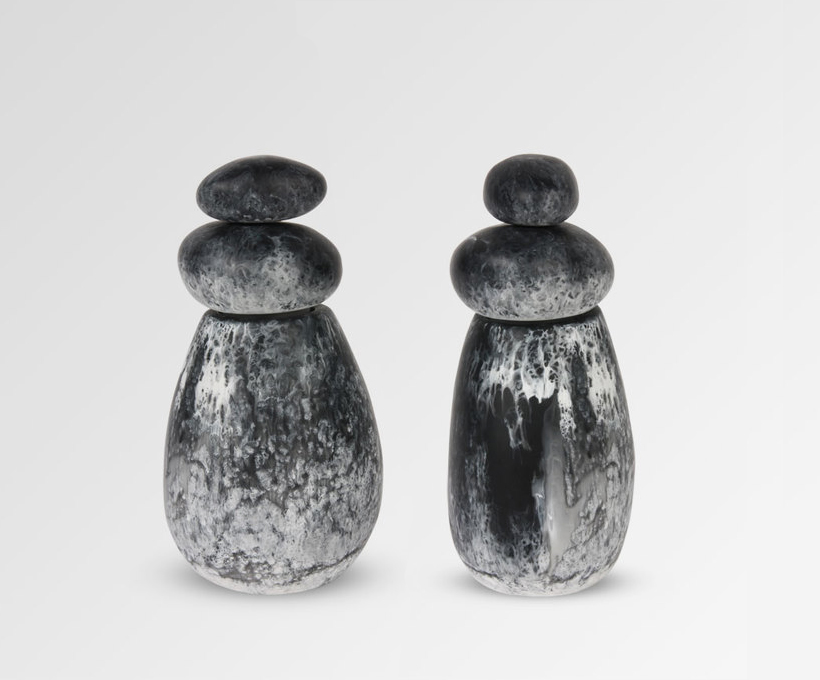 Remember when we called out black as a "Color of the Moment" in Lonny magazine, back in 2015? The enthusiasm still hasn't dampened, evidenced by the latest collection from Dinosaur Designs, Black Marble. The Aussie brand has launched jewelry and vases in the swirling black and white motif above, but our favorite is this stone-like pair of salt and pepper grinders.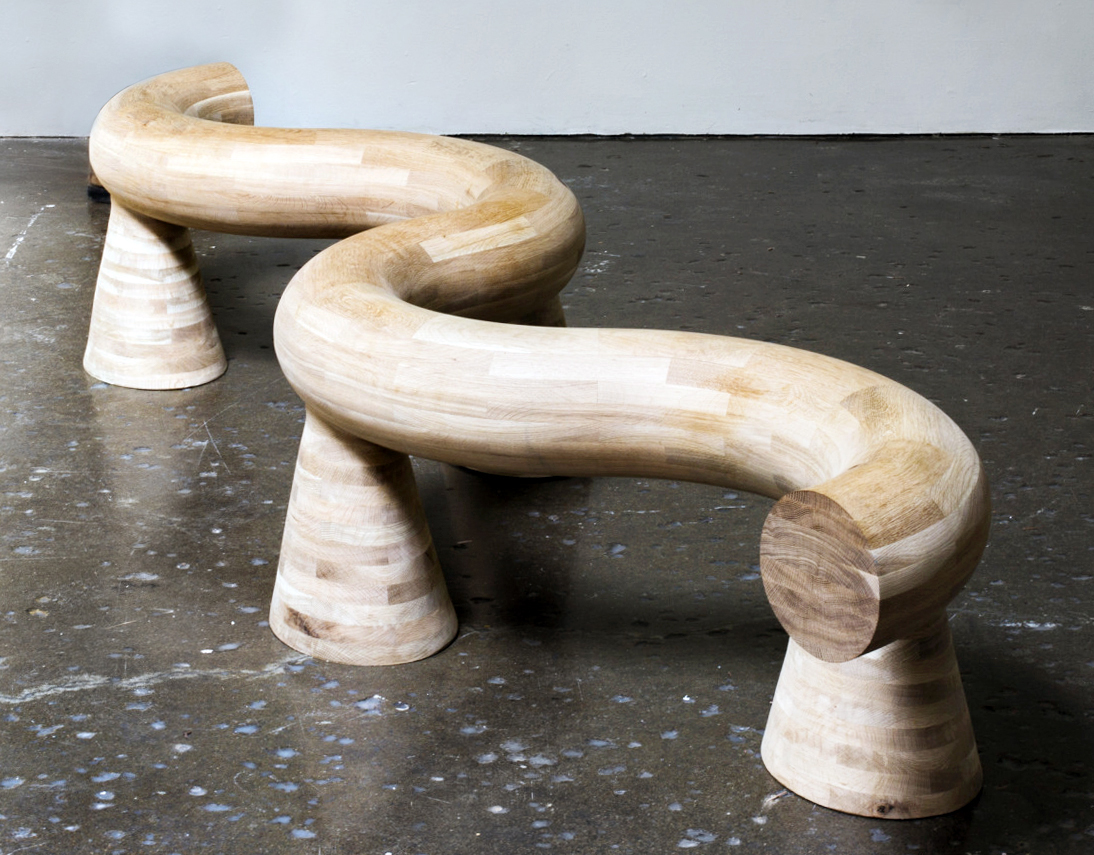 It's not even Milan yet, but we're already feeling the pressure of another New York Design Week on the way — this year's Sight Unseen OFFSITE will be the biggest yet, while the week before, we're returning to the Collective Design fair May 4-8 to show the work of 4 up-and-coming American talents doing gallery-level work. We'll be revealing more about that presentation soon, but in the meantime, we wanted to share this image of a bench by Austin Swick that we got excited about this week, which is part of one of Collective's other special presentations for 2016: A booth with killer grad student work from Cranbrook.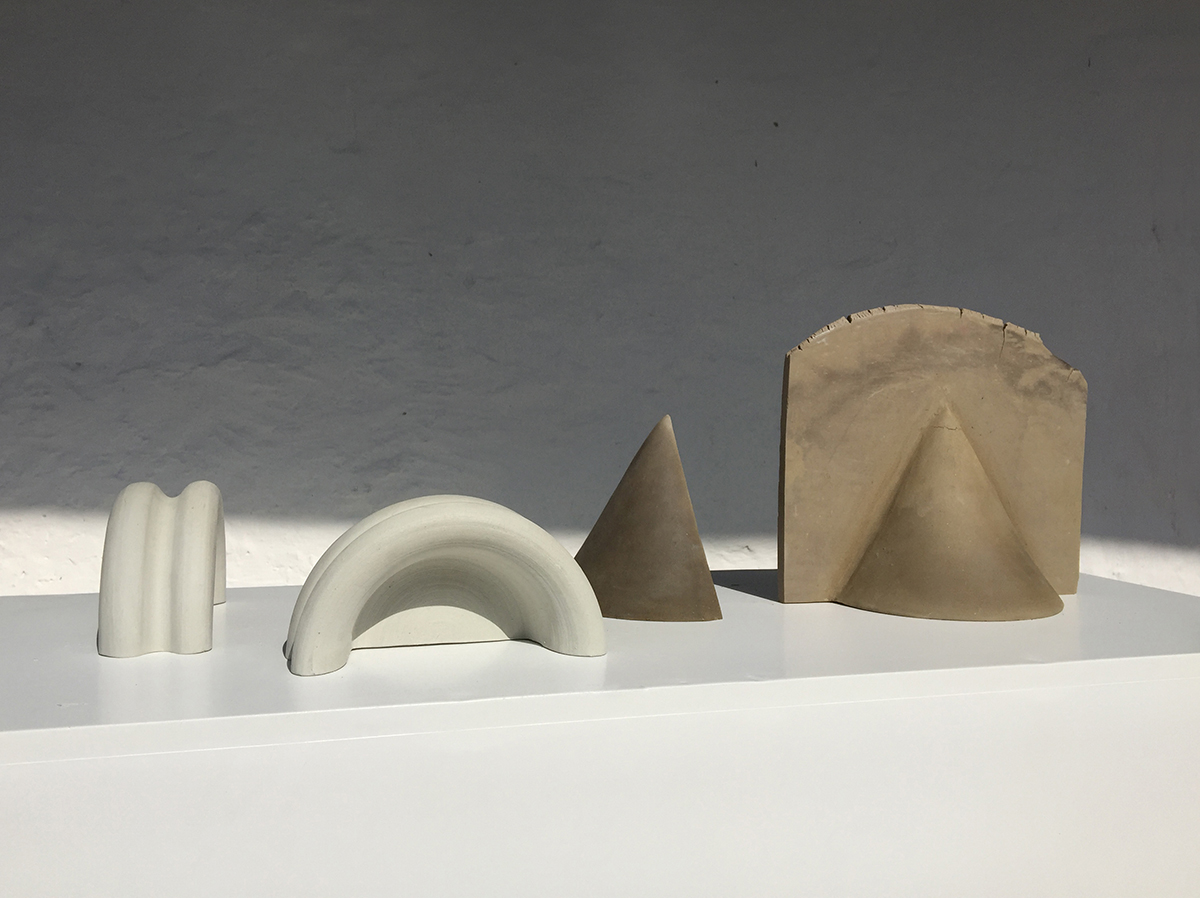 Spotted on Facebook this week, of all places — these brand new ceramic objects by Natalie Herrera of High Gloss, who's currently at a residency in Medellin, Colombia. The full series is pretty insane. More on that soon, too.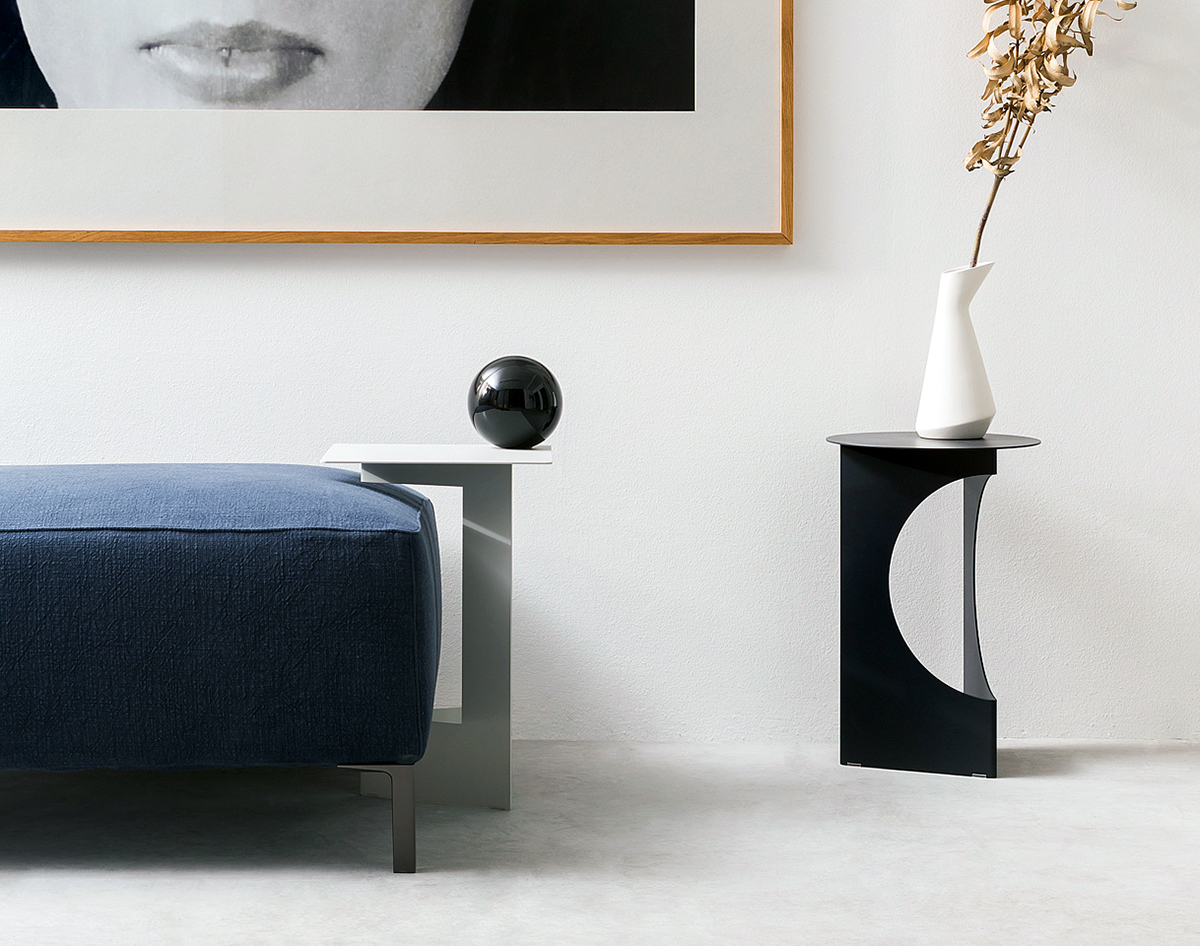 These folded-metal tables by Tim Kerp for Pianca are definitely both attractive and highly functional, however we admit that we were even more impressed, when Design Milk published them this week, by the chic styling factor of this little vignette. That black ball — so good.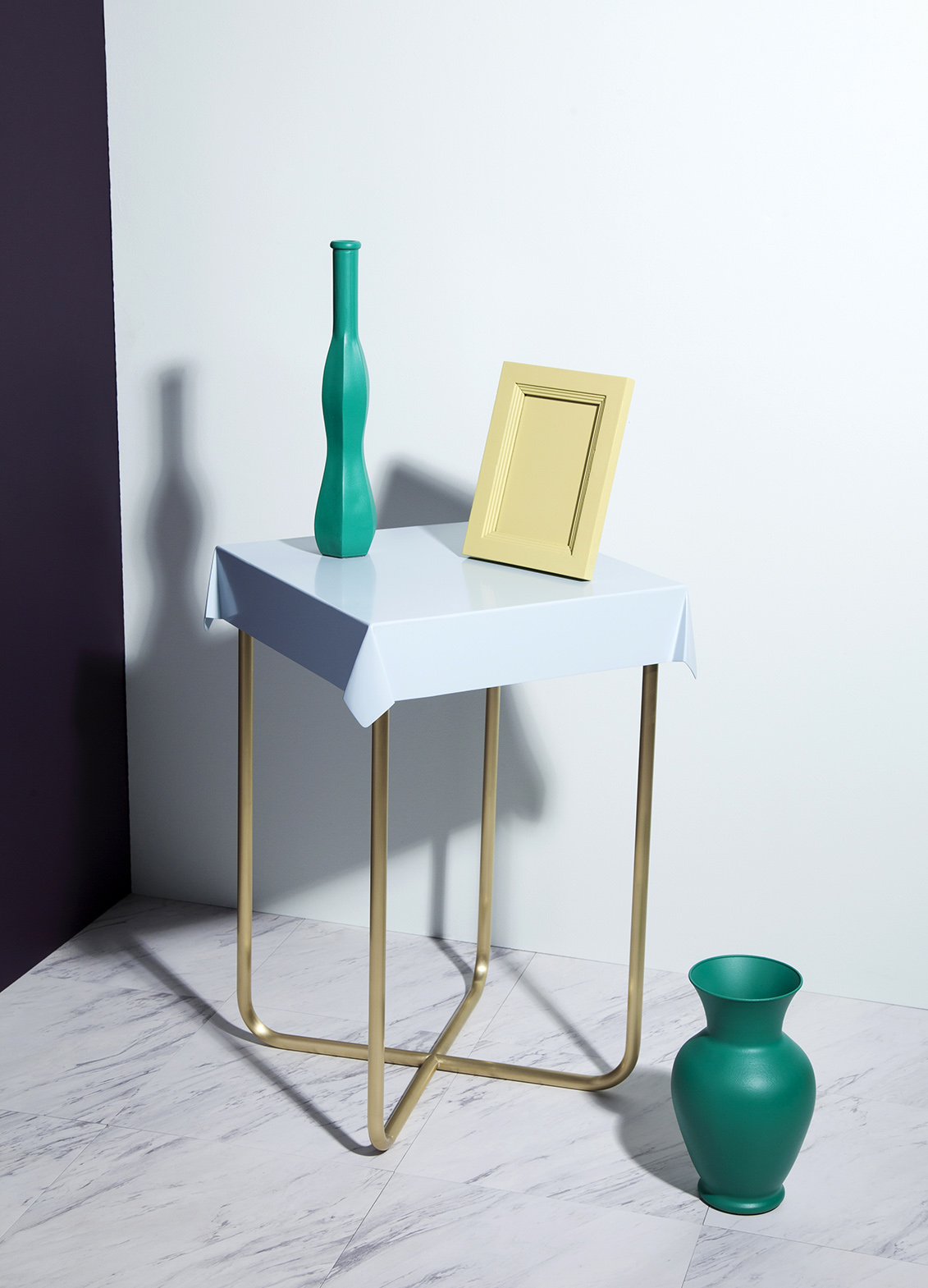 Same goes for this shot, part of a series of painterly promo images for Debra Folz's new trompe-loeil Drape tables, which feature tablecloth-shaped steel table tops. Styling game on point.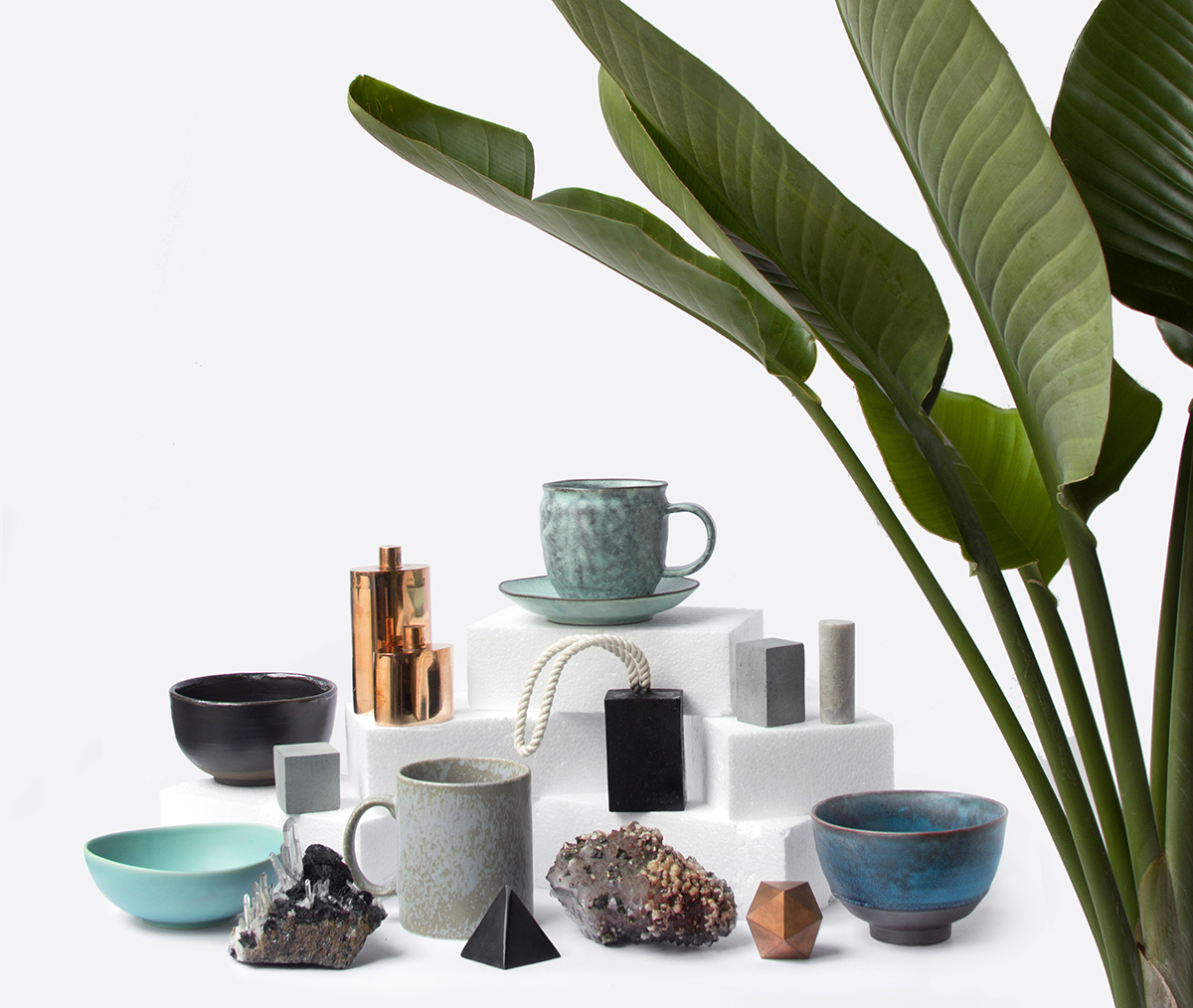 Must have been something in the water this week, because the NYC shop StillHouse also came out with this expertly-arranged still life, making their already covetable selection of housewares look all the more must-have-y.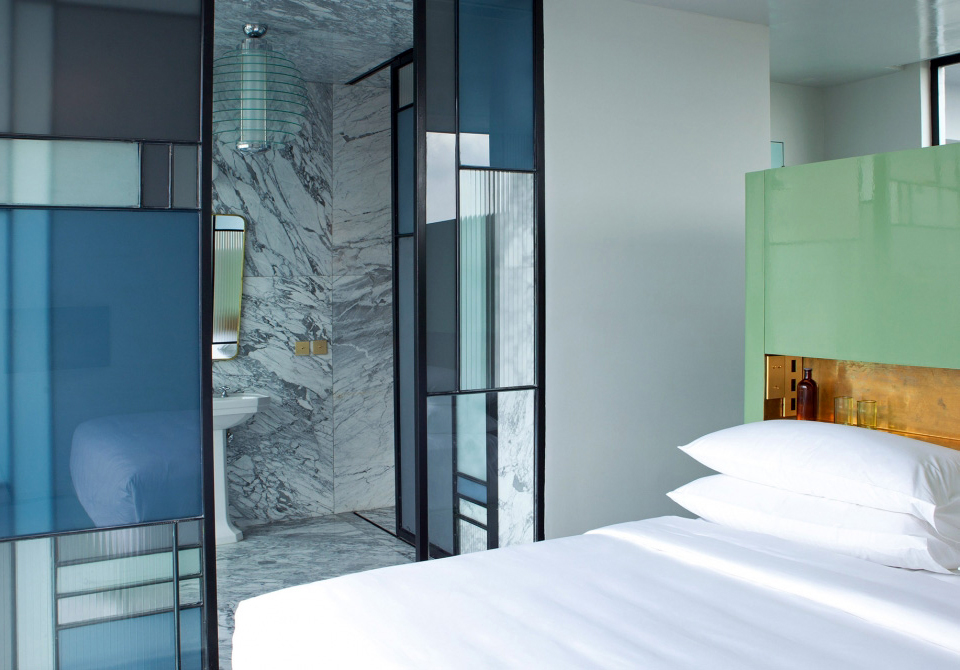 Speaking of must-haves, a vacation in Guadalajara, Mexico, just shot to the top of our list — we were a bit late to the party on this one, but the Casa Fayette hotel that Grupo Habita opened there last fall features some extremely special interiors by Milan's Dimore Studio. See all the photos here.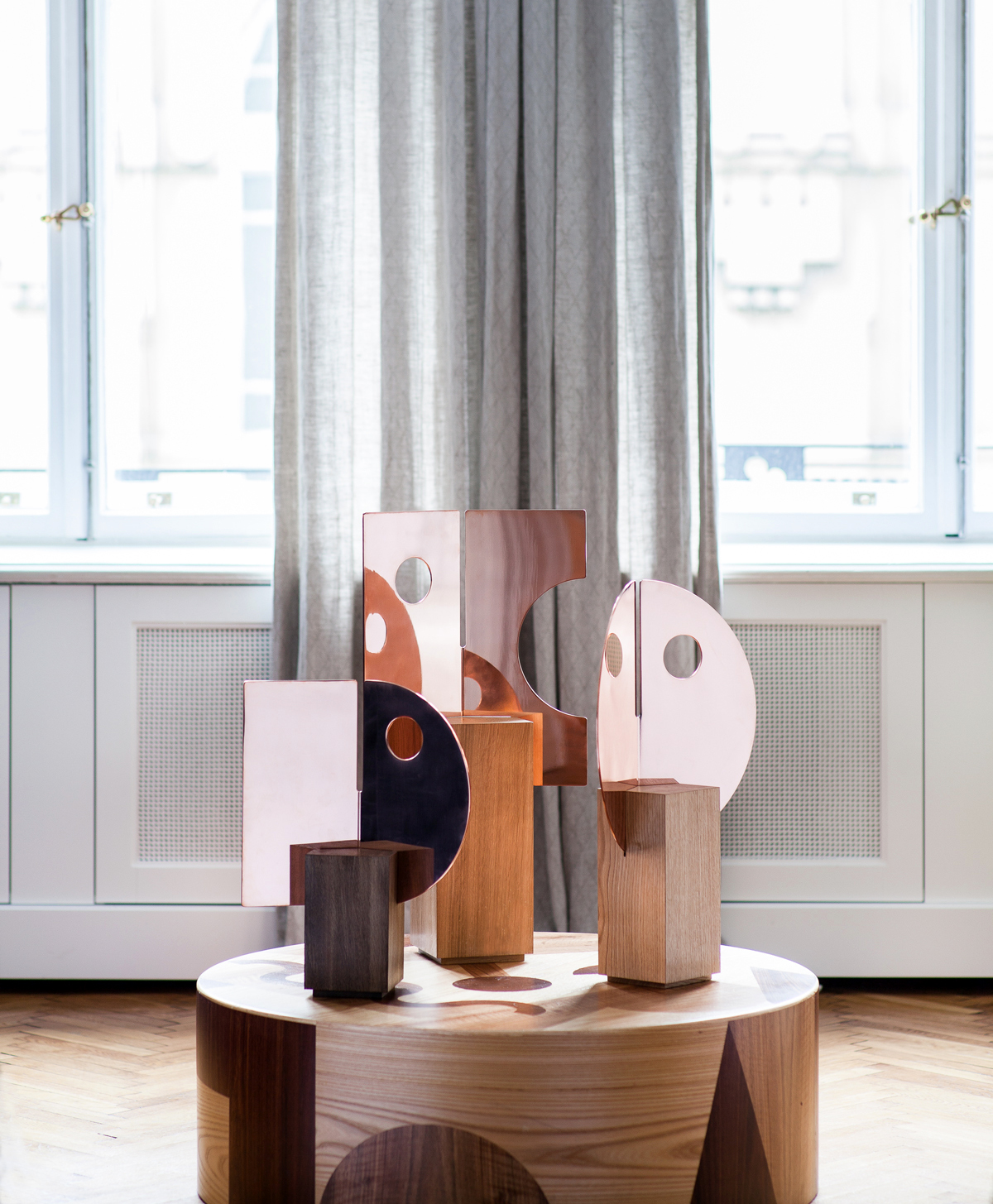 Polish designer Maria Jeglinska sent us another hotel gem this week, right in her own backyard: The owners of Warsaw's Autor Rooms decided to outfit the hotel's interior exclusively with objects made in Poland, and Jeglisnka has contributed a glass and carafe set, a tray, a doorknob, a shelf, a wall-mounted mirror, and these freestanding copper mirrors. All of her objects will be available to buy soon in the hotel's online store.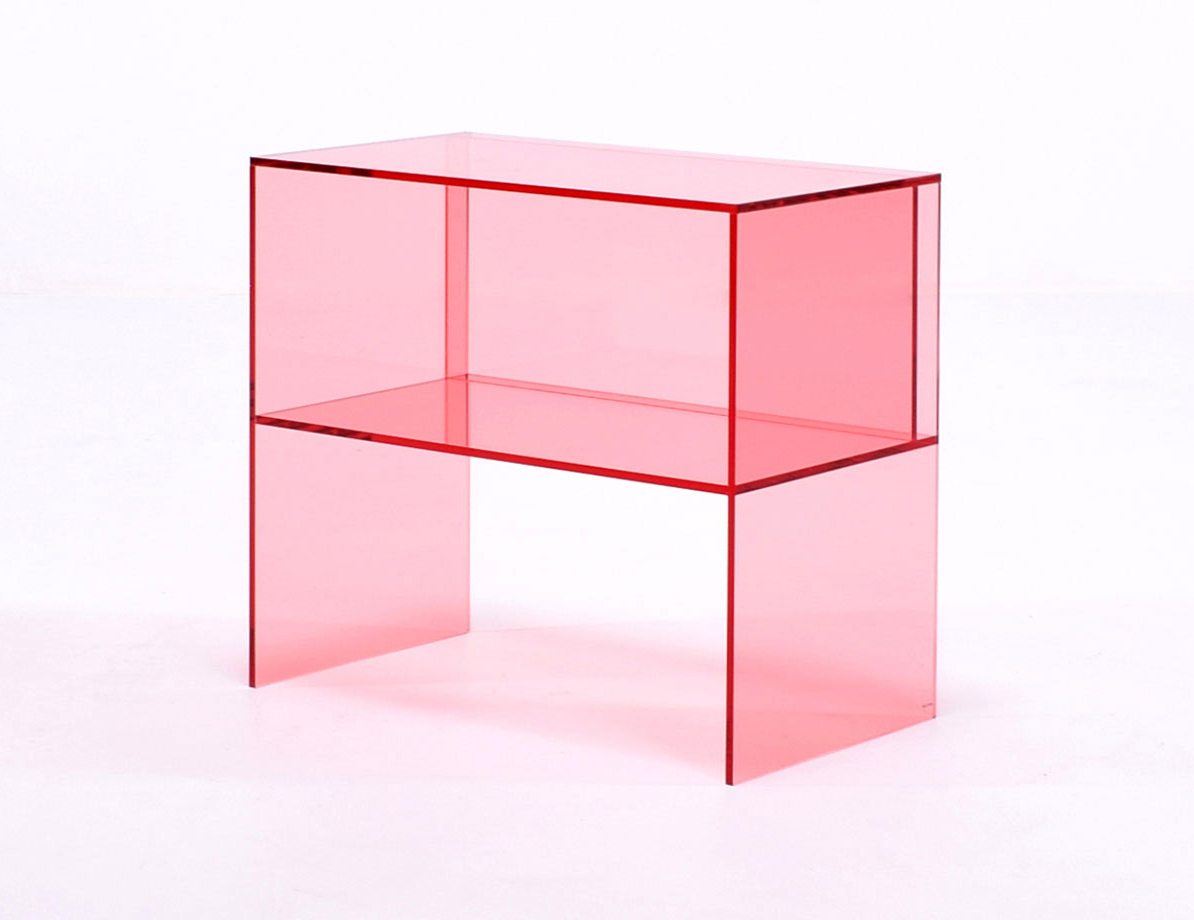 First came Hem, and now, Montreal's Element de Base are making crazy affordable furnishings sold only direct-to-consumer online. We're particularly jazzed on the site's Perplexe side tables ($135!) in pink, smoke, and light blue — you can flip them on their sides to turn them into magazine racks that do double duty as sofa-height laptop stands.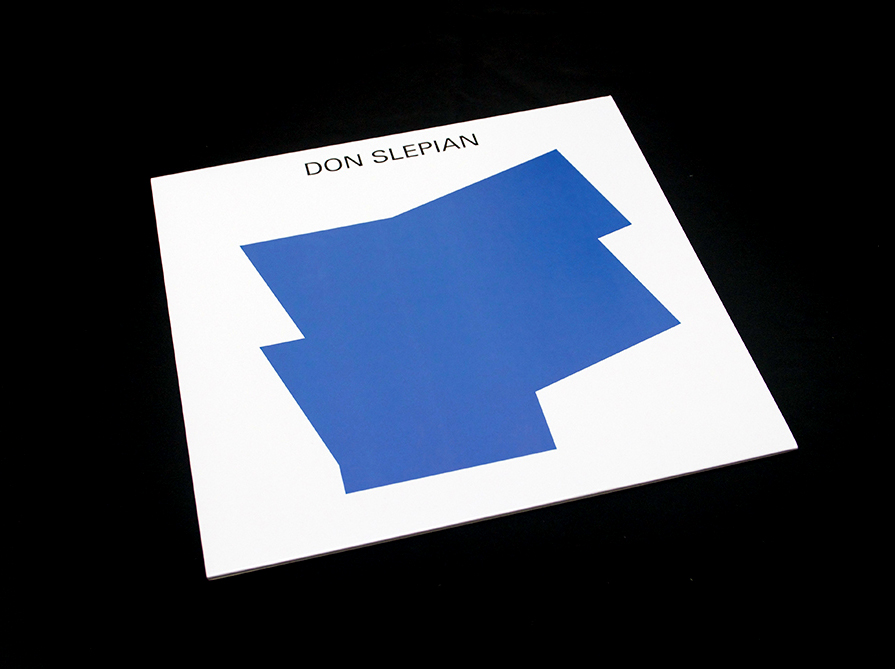 We'd be happy never to see another cheesy "minimalist version of ____!" poster project on the design blogs ever again, but this fantastic series of simple, shape-y record covers by Jelle Martens is a whole other story. Ellsworth Kelly would be proud.
Exhibitions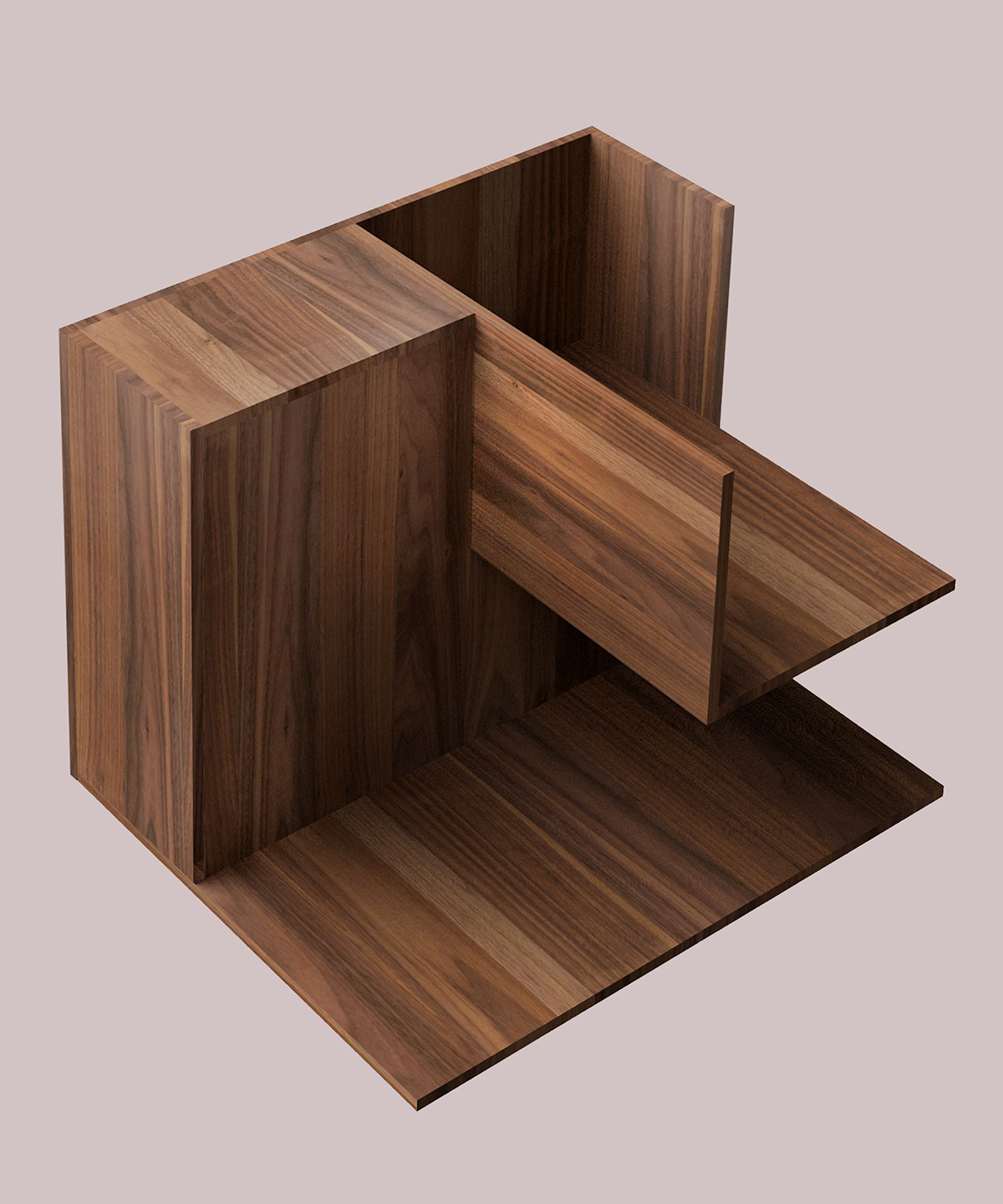 Konstantin Grcic's new solo show at Kreo in Paris doesn't open until Tuesday, but we couldn't wait for the installation photos to post about it because we got so excited about the teaser image (above), and because the show's theme is so unique. Grcic was inspired to make five new pieces by the architecture and furniture depicted in Antonello da Messina's 1475 painting "Saint Jerome in his study": "One of the pieces, designed for two people to potentially sit on it, questions the possibility for dialogue; another separates the sitter from the outside sound; a third requires to adapt to body tension; in a fourth, one is to redefine one's place on the seat, and therefore in the world; the fifth piece epitomizes it all, as sitters are to decide amongst the several positions they can chose on the furniture," says the press release.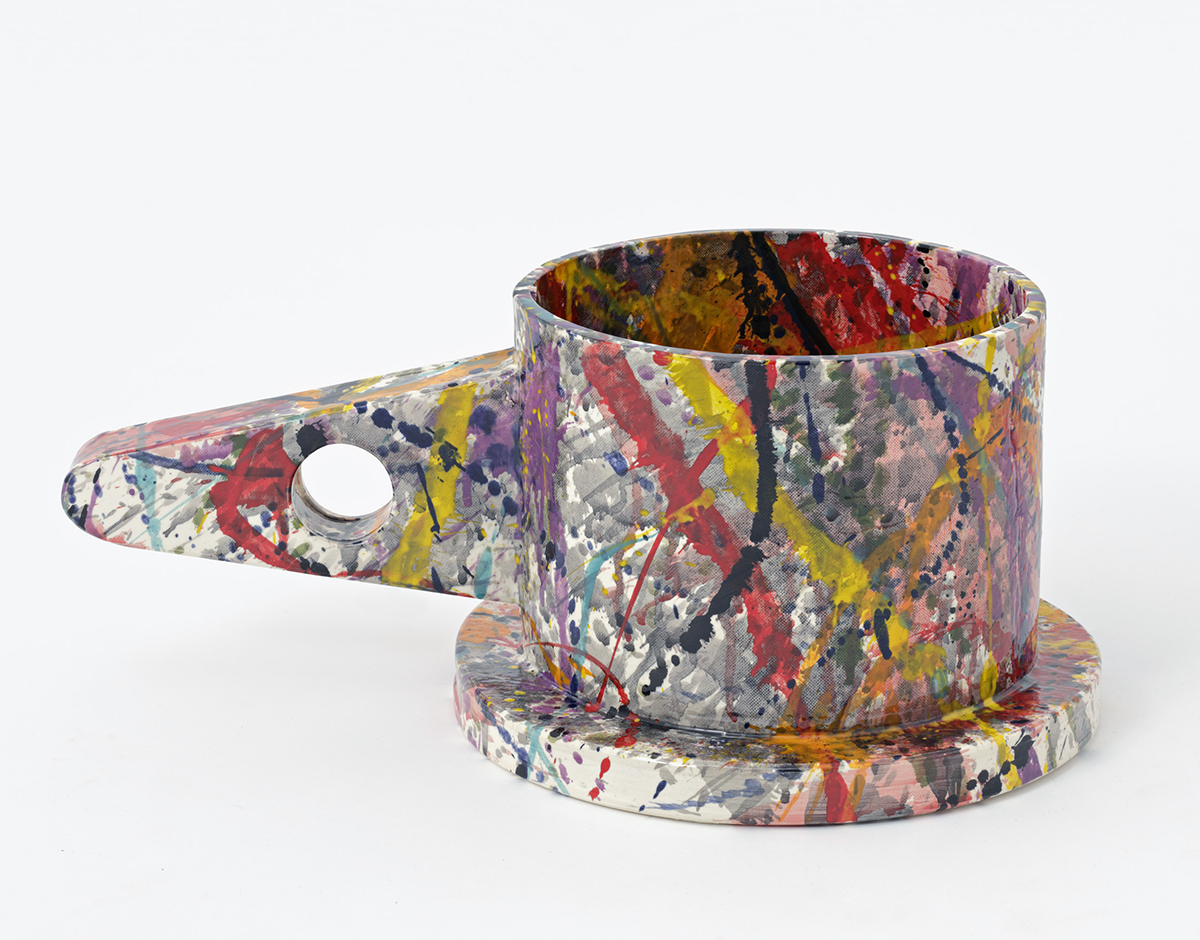 Peter Shire's new show at Peres Projects in Berlin is slightly less novel — we've all seen these giant mugs at Peres's art fair booths lately — but still definitely worth knowing about. It also comprises a series of new works called Fists that are little abstract landscapes made from ceramic shapes and scraps.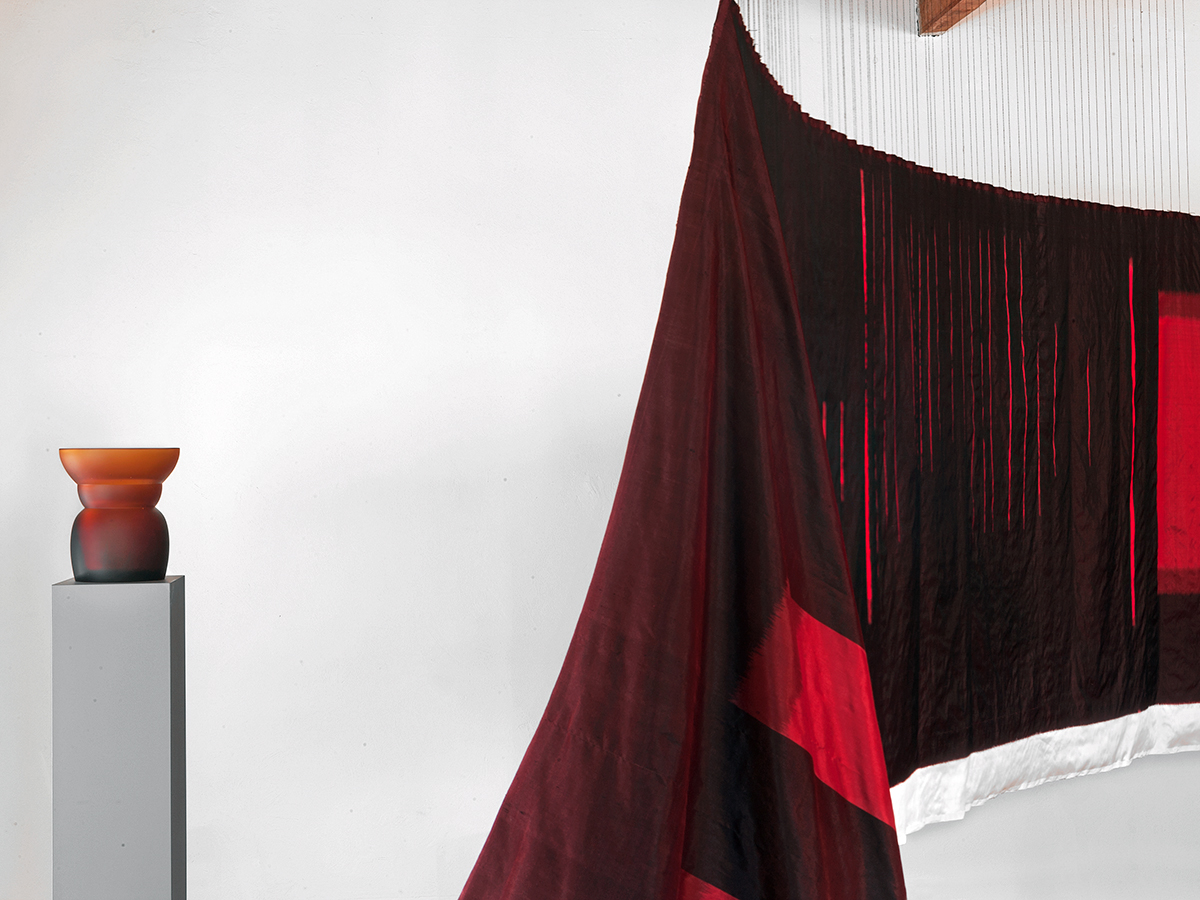 There's only one week left to see an interesting show of silk tapestries and molded-glass vessels by Dutch artist Marieke Schoonderbeek at Particles Gallery in Amsterdam. It closes March 27.
Links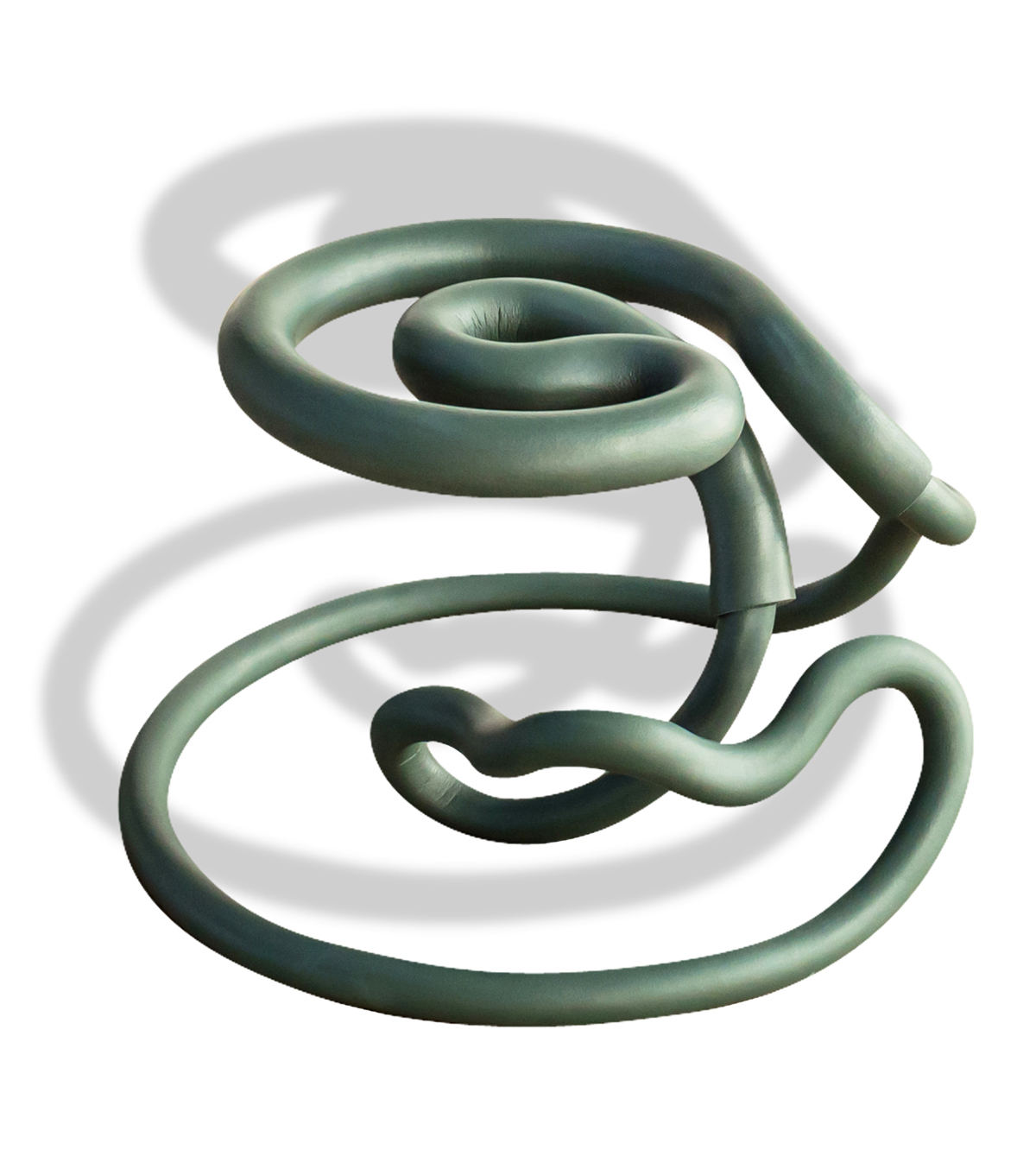 When we saw a note pop into our inboxes announcing that PIN-UP magazine had launched an online shop, we assumed it would be a curated selection of small objects made by friends and subjects. But of course, we should have guessed it would be just as edgy and unconventional as the mag itself — so far it features just five objects, including a pearl-head screw, a sweatshirt for babies by Bless, and the $6,000 R2 Railing Chair by Aranda Lasch, pictured above. We dig it.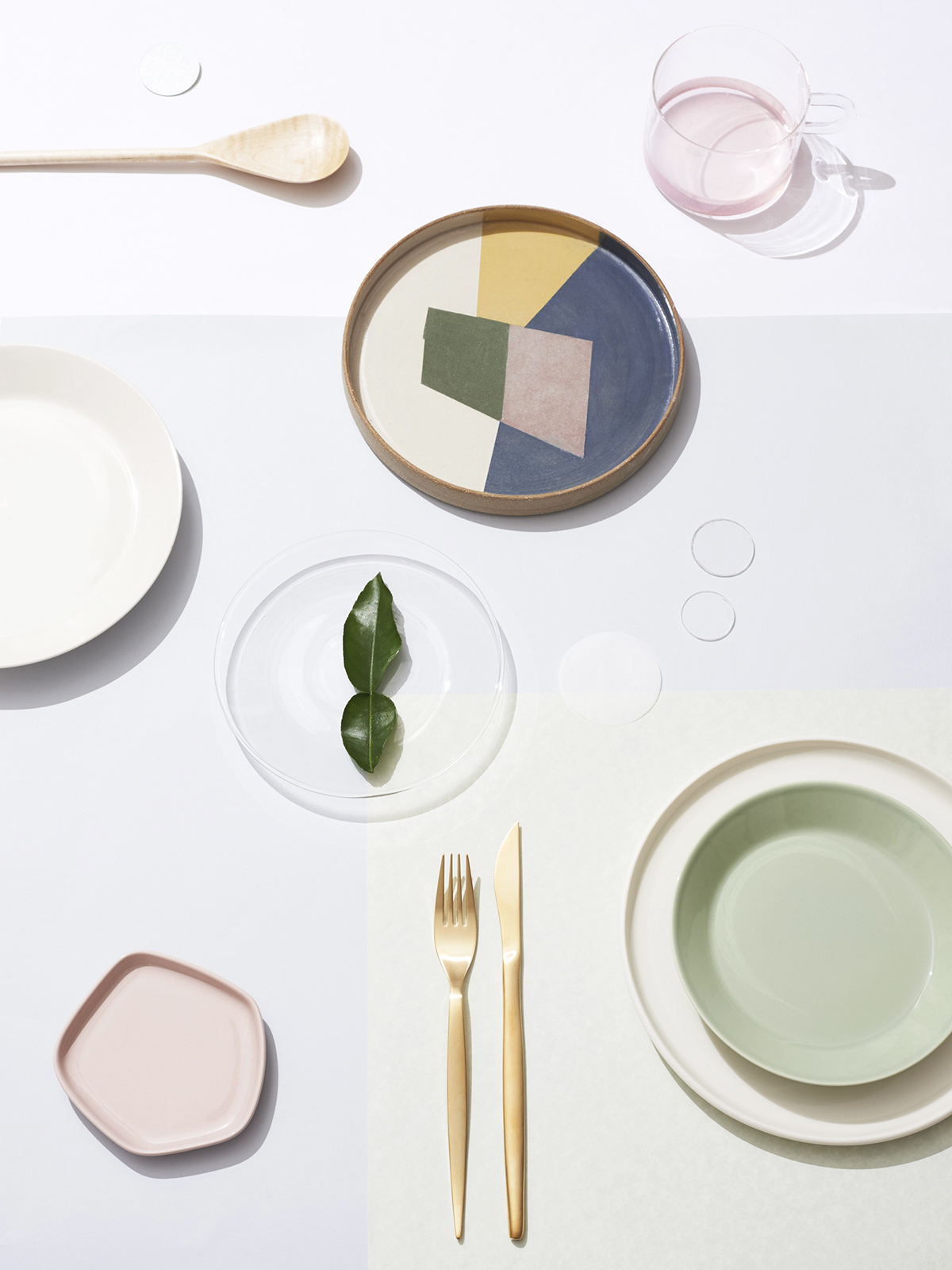 We assume there will come a point in the near future when we're tired of understated Scandinavian housewares in muted pastel colors, but so far that day has not arrived, and thus we feel compelled to share with you this image from a shoot by photographer Emma Engkvist and prop stylist Clare Piper on Trendland, which combine ceramics from London maker Turning Earth with pieces by bigger brands to celebrate that Scandi vibe.