04.16.16
The Best of the 2016 Milan Furniture Fair, Part I
The 2016 Salone del Mobile and Fuorisalone — aka the Milan furniture fair — closes today, and we were there on the ground, running around like crazy people trying to absorb a year's worth of new furniture in less than a week's time. According to our iPhones, we walked about 7.5 miles a day in our quest to scout great design. Here's the first of three posts chronicling what we found.
Salone del Mobile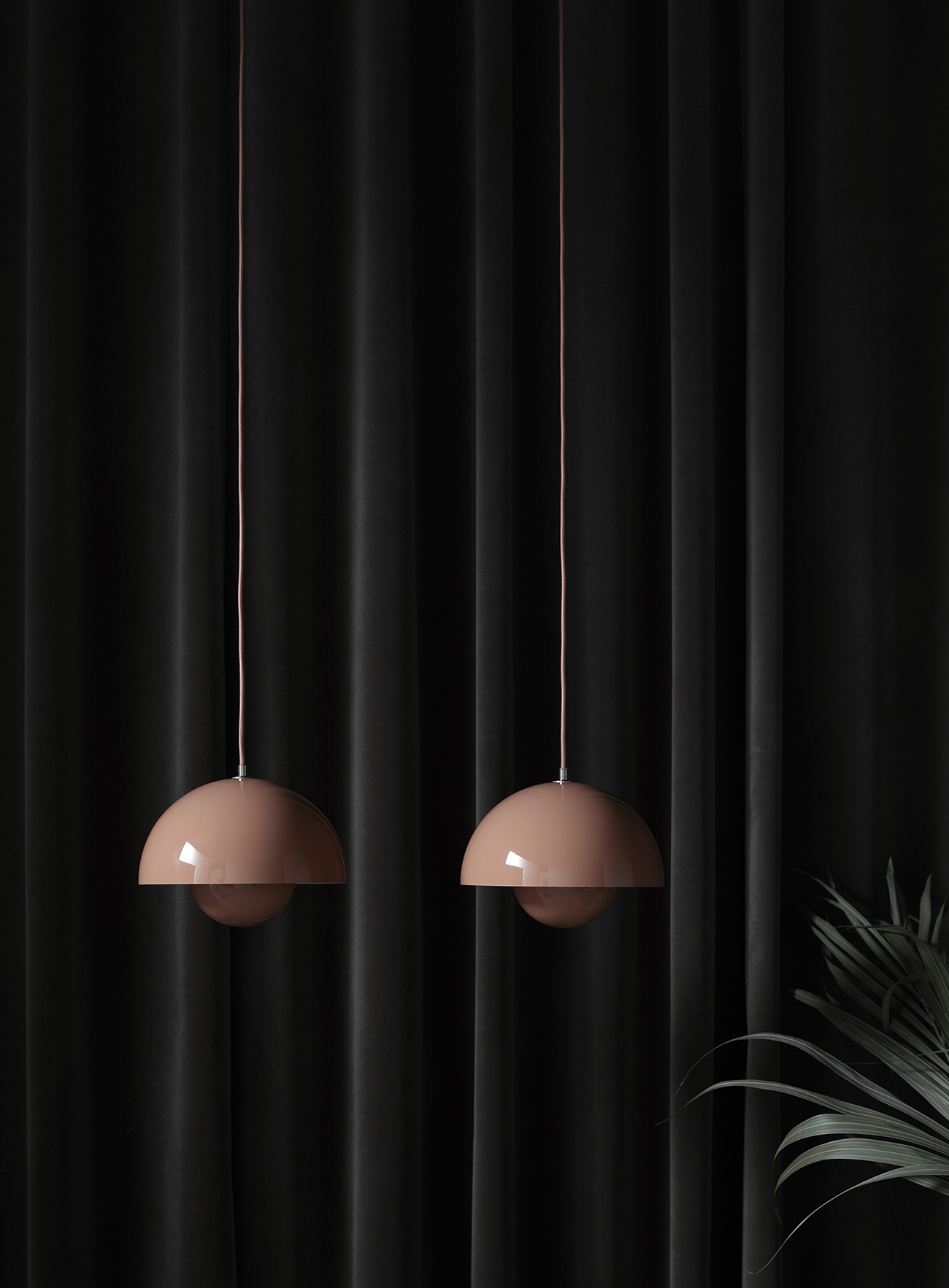 Is it weird that two of our favorite products this year date back to the 1960s? At their colorful booth at the fair, Copenhagen-based brand &Tradition showed brand-new hues of Verner Panton's 1969 Flowerpot pendant, including a very on-trend forest green and this perfect peachy-pink.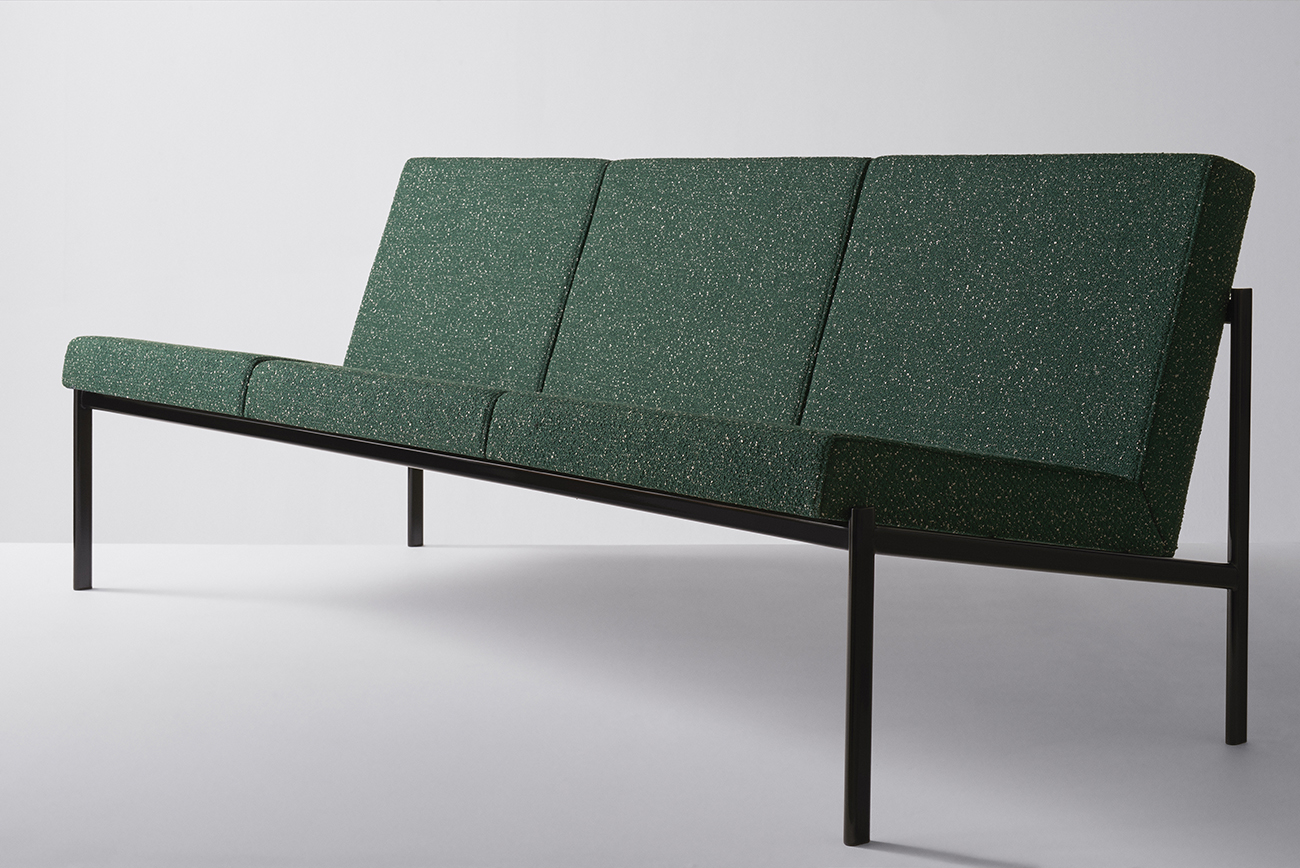 And over at Artek, the Finnish brand was spotlighting one of our favorite pieces ever made — Ilmari Tapiovaara's 1960 Kiki sofa, which here finds its spirit fabric in Reflex, the newest fabric collaboration by Raf Simons and Kvadrat.
Salone Satellite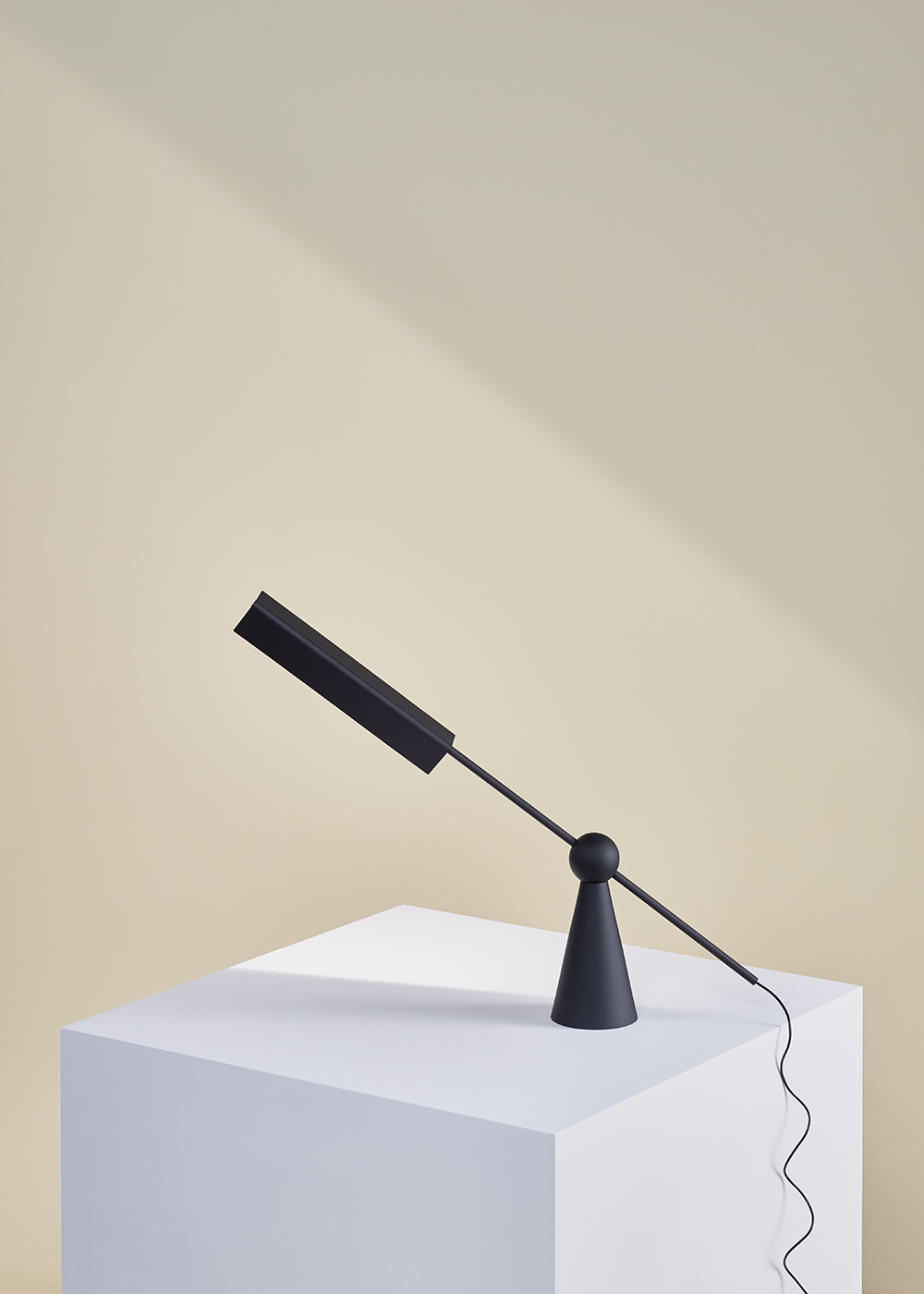 Salone Satellite, the portion of the fair devoted to up-and-coming talents, certainly didn't disappoint this year. This very chic lamp was on display at Sight Unseen OFFSITE alum Rachel Griffin — aka Earnest Studio's — booth, along with her pretty Revolve light, which we featured late last year.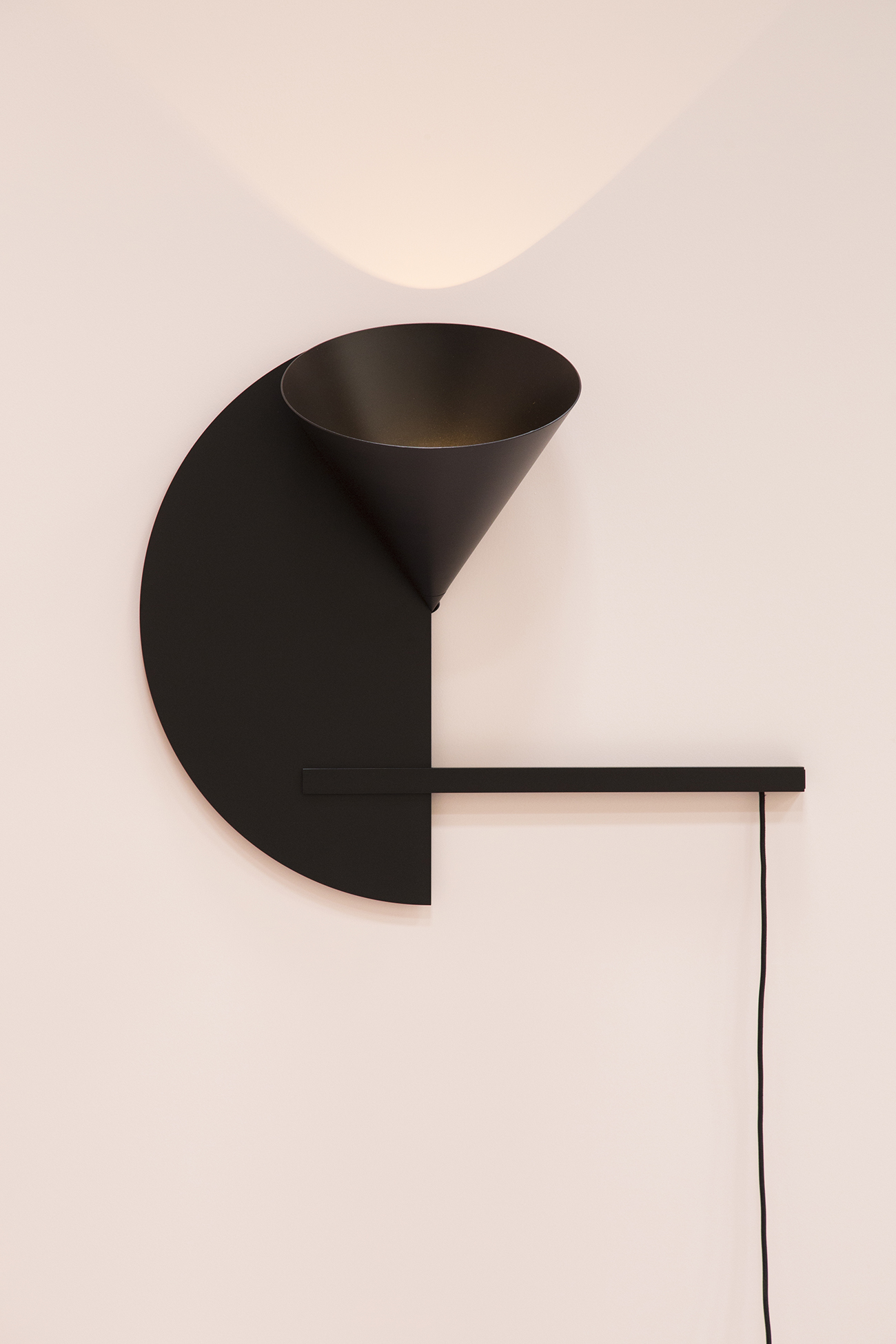 The murdered-out trend showed no signs of abating — both with Konstantin Grcic's 25th anniversary collection for Classicon, which rendered the German designer's greatest hits for the company in all-black-everything, and the Satellite booth by Eindhoven-based duo Daphna Laurens, who showed nine prototypes in the inky hue, including this Cirkel wall light.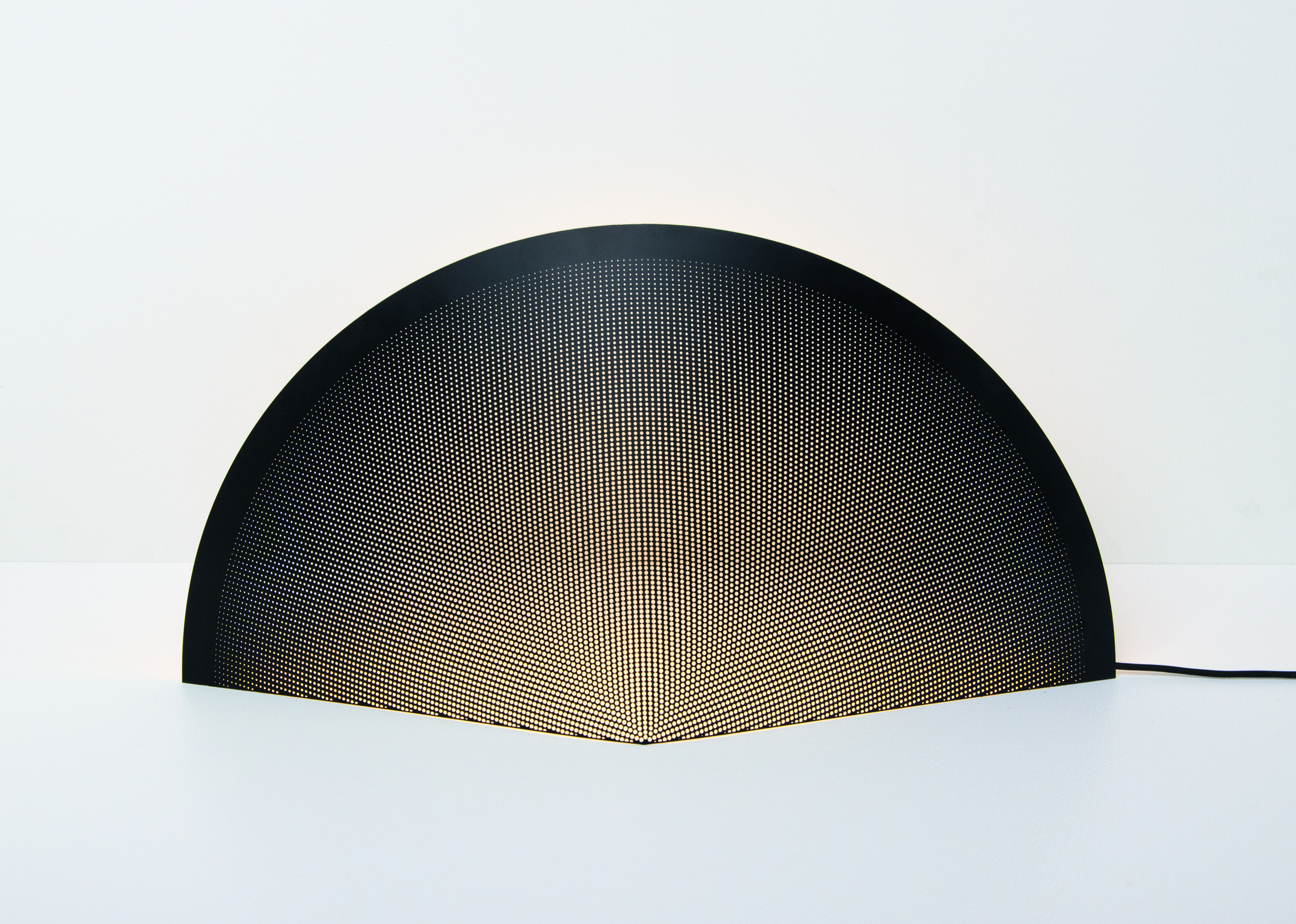 Dutch designer David Derksen had one of our favorite products last year — the iridescent-bottomed Table Architecture trays — and this year he brought his A-game as well: His Lucid lamp is a translucent, perforated metal shell that plays a neat trick — seriously where is the light coming from??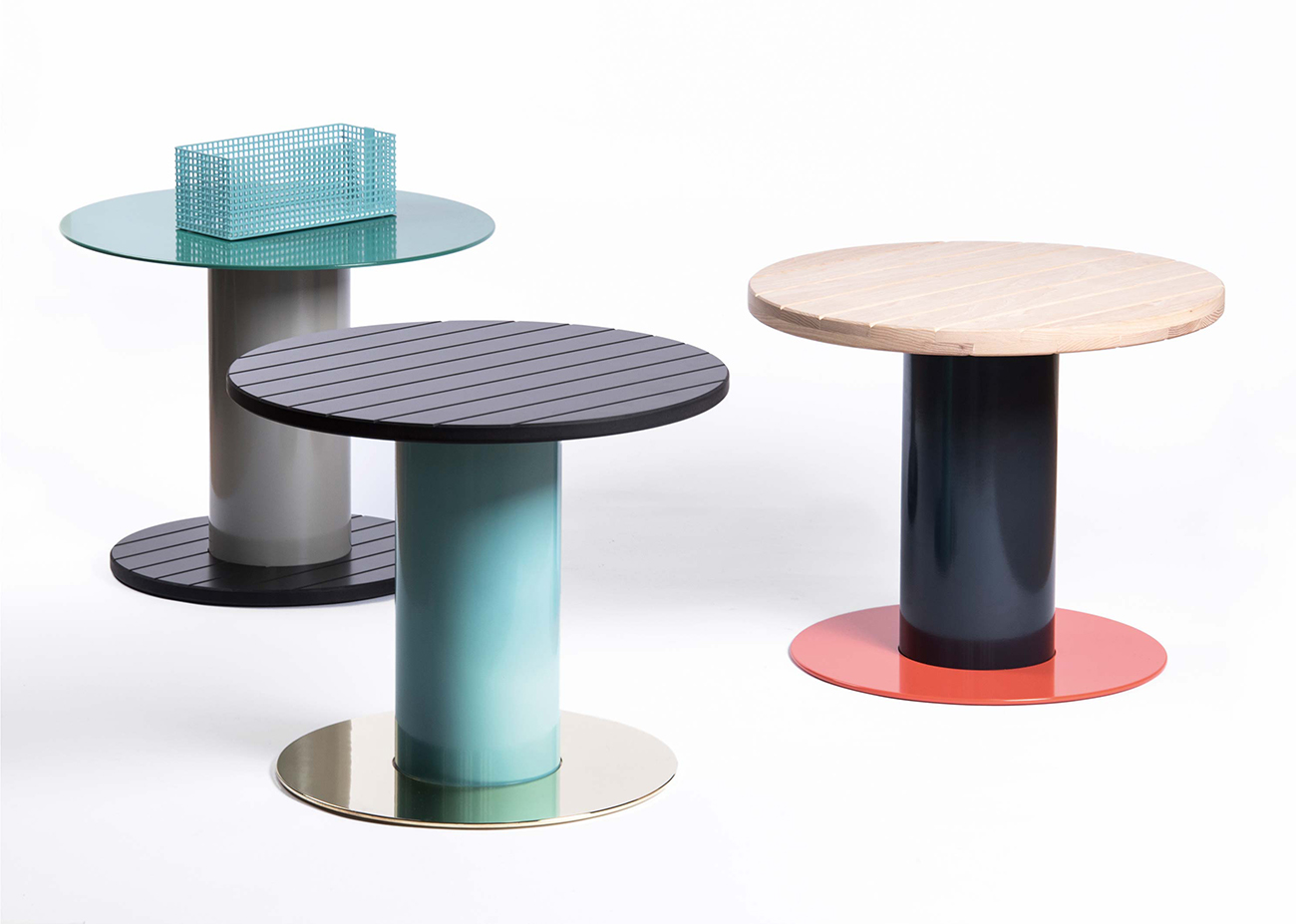 Derksen also unveiled these cute Reel side tables, whose parts are totally interchangeable thanks to a central screw.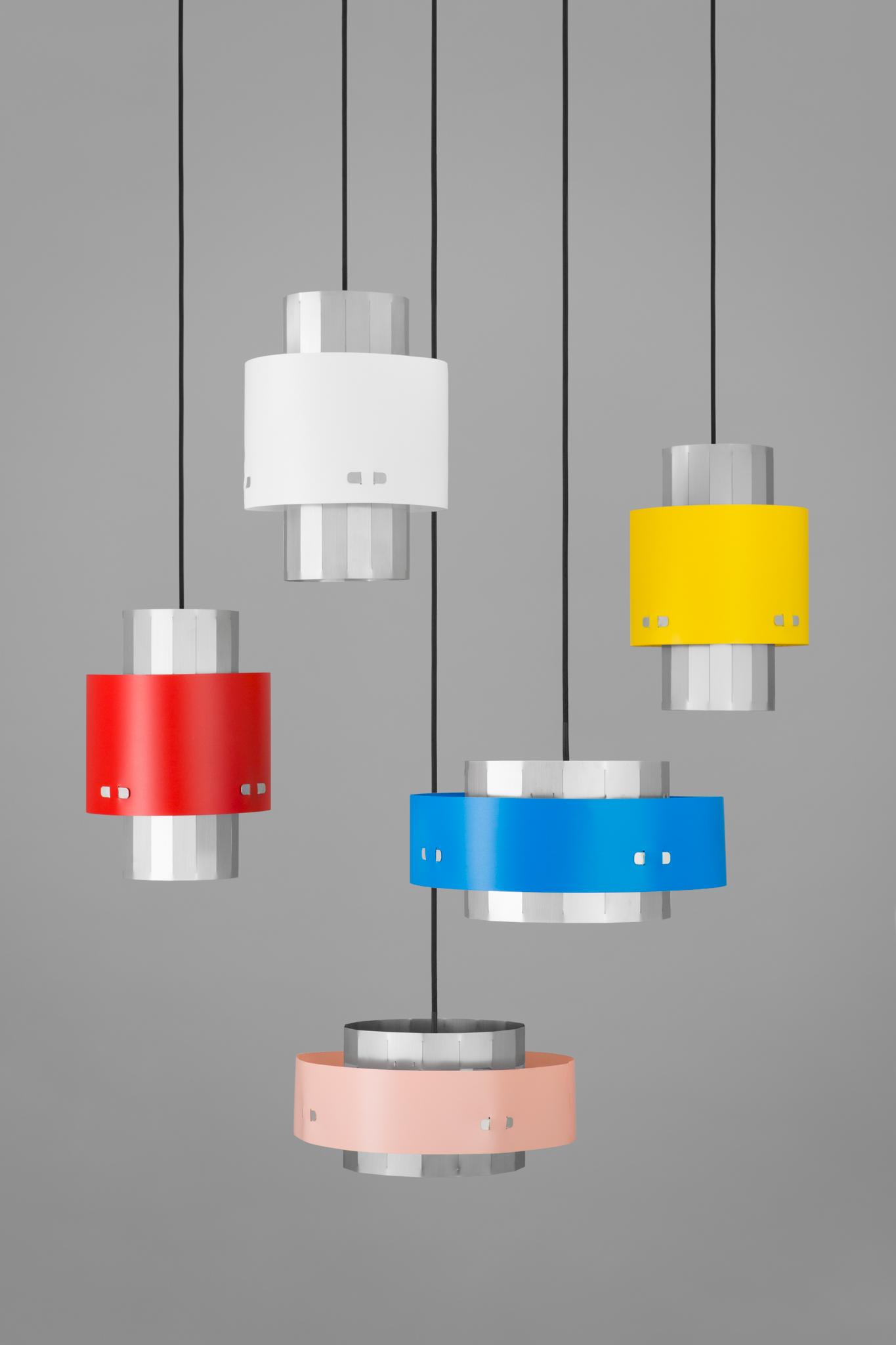 Mexican designer Jorge Diego Etienne made his first pilgrimage to Satellite with a collection built around circular forms. Our favorite piece was this folded metal hanging lamp, in seriously vibrant colors.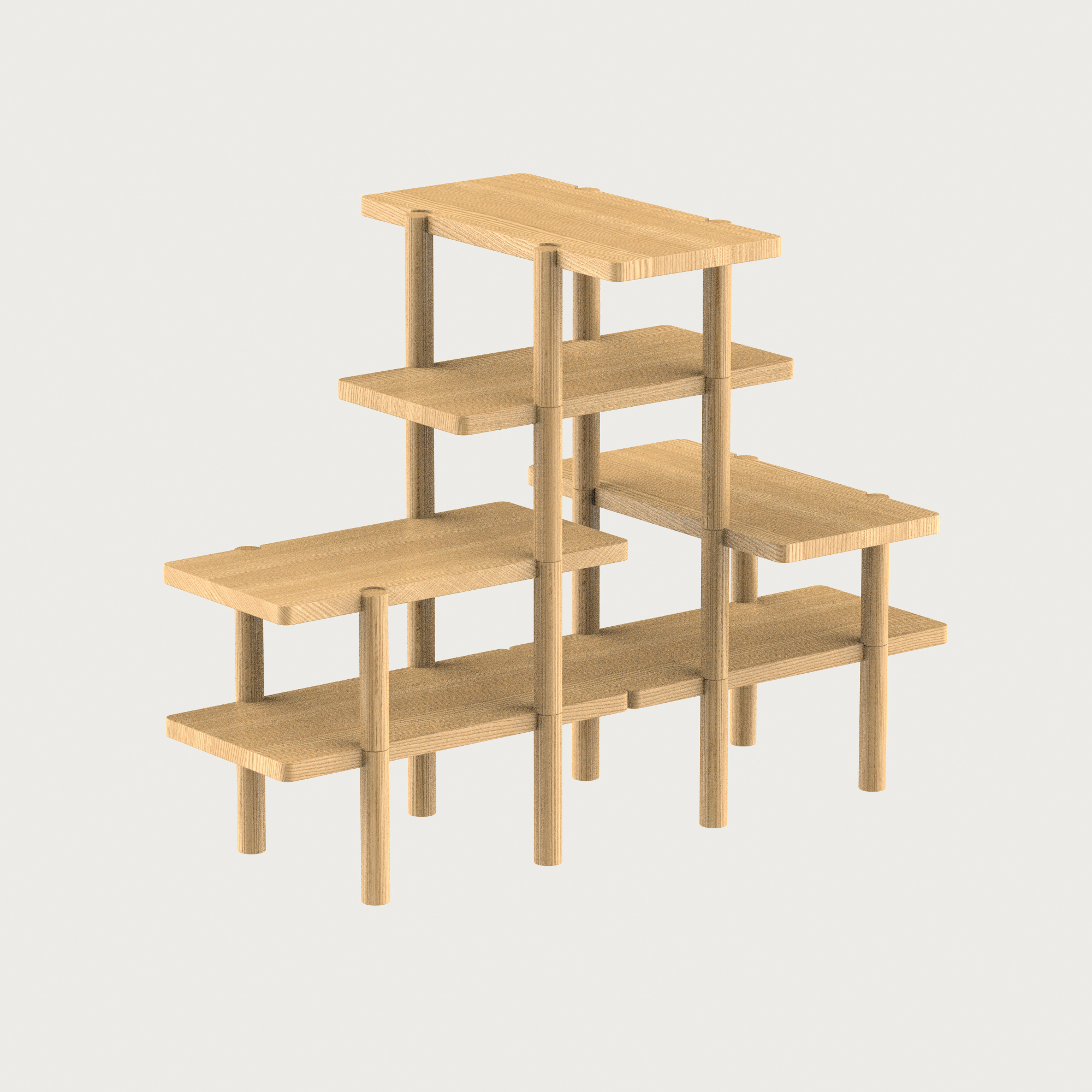 We've seen variations on the all-wood stacking shelf a million times by this point, but that doesn't make this one — by Slovenian RCA grad Luka Stepan — any less appealing. Love the tubular, removable legs.
Around town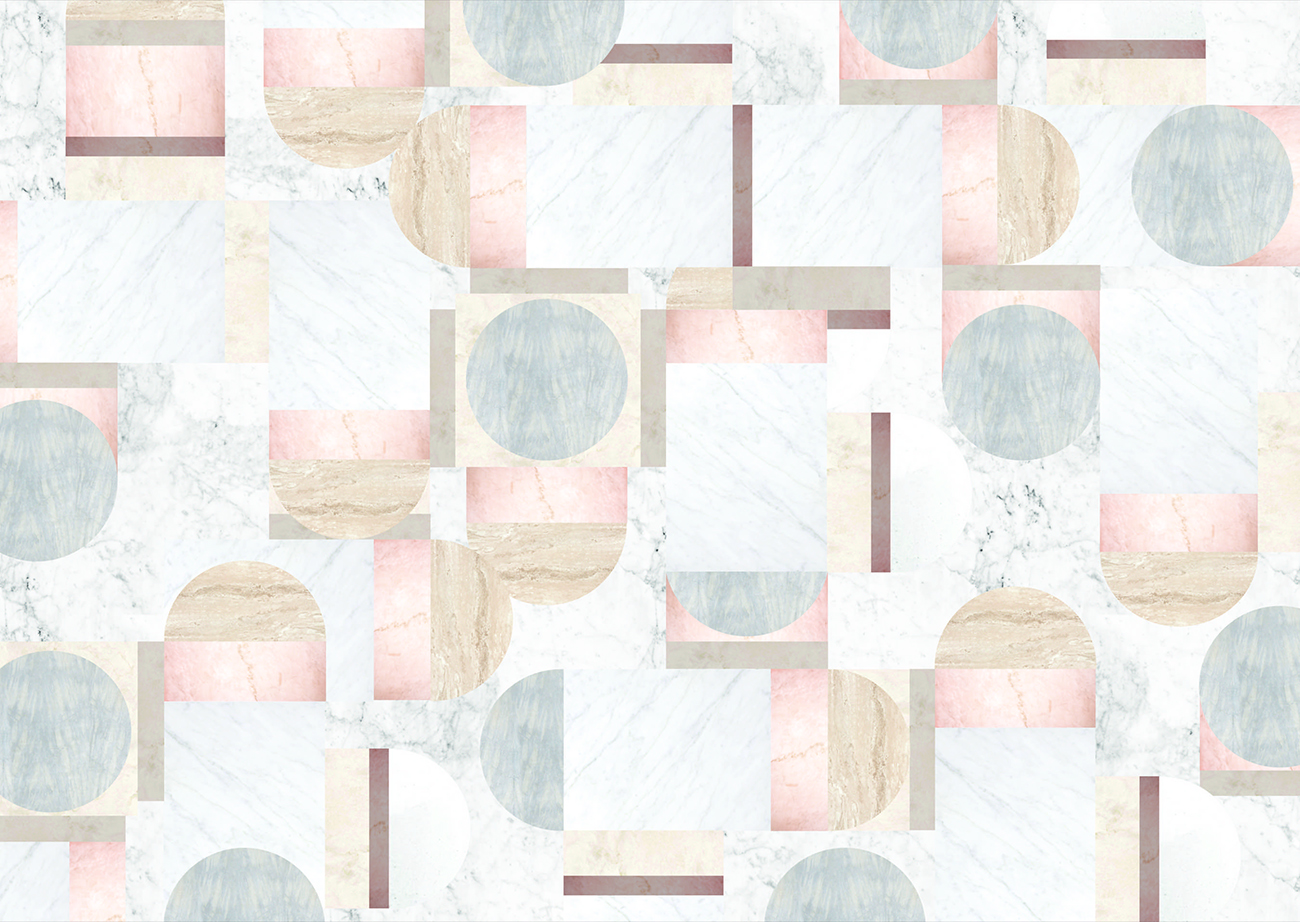 In Brera, the launch of a brand-new line of Italian wallpaper called Texturae. This one — called Marmolada and inspired by different types of volcanic stone — was our favorite, but we also liked the geometric Lines and the Art Deco-y Boiserie.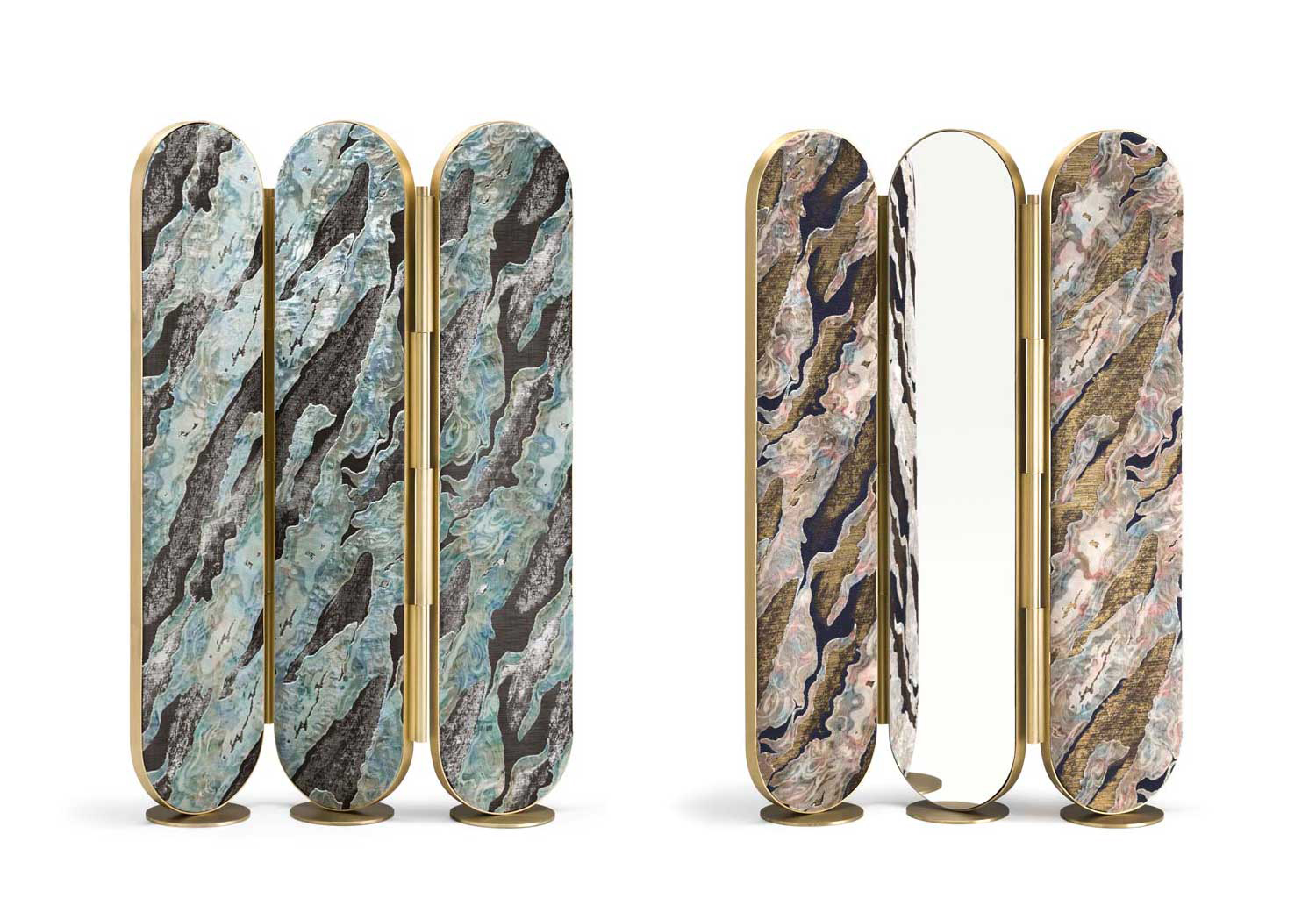 Another neat trick in Matteo Cibic's Solanio screen for Bonotto Editions — the pattern looks like geological strata but it's actually made from velvet jacquard.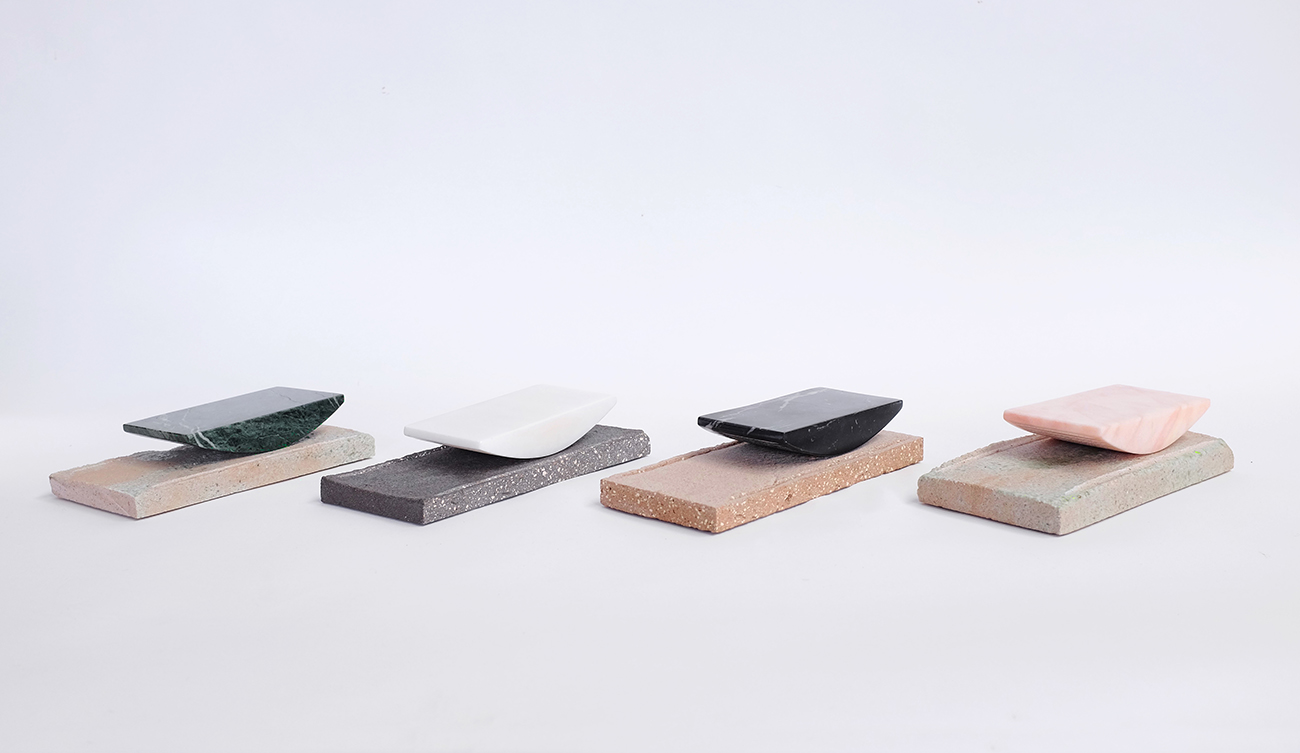 One of the biggest hits of the week was Ambra Medda + Airbnb's Makers & Bakers pop-up next door to Rossana Orlandi, where 25 designers created objects around the theme of a shared meal. We hope to have more images next week — Phil Cuttance's new vases were to die for — but for now, one of our favorites, a marble grinder by Laetitia de Allegri and Matteo Fogale.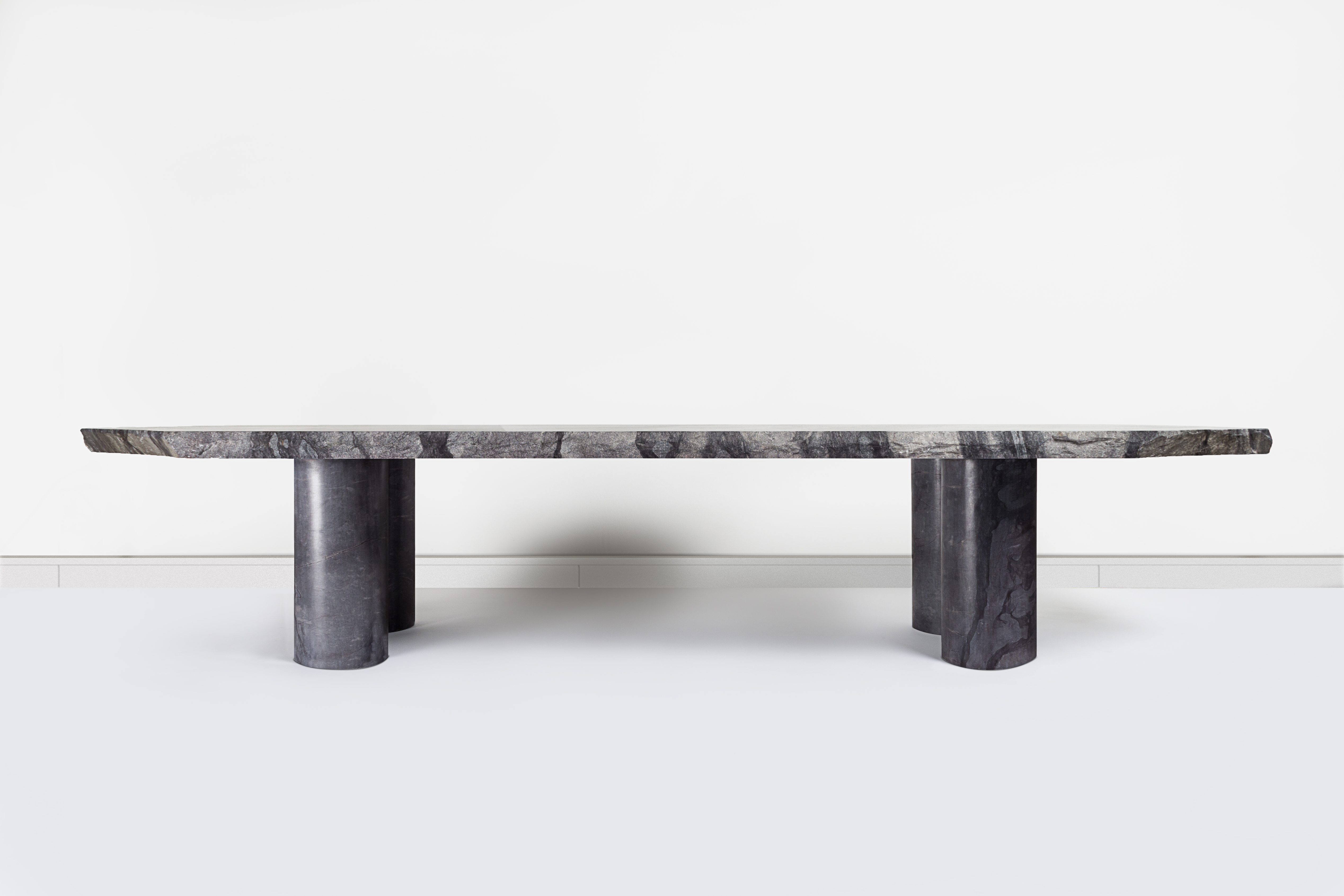 We featured one project from the "I Dream of Luxury" exhibition curated by Nov Gallery earlier this week; we also loved this limestone bench by Swiss designer Dimitri Bähler, who describes it like this: "This piece was inspired from the rituals of my grandfather's walks through forests searching for stones that he would slowly and patiently collect for the sole purpose of building his cabin. As a child I often accompanied him on his walks through forests and abandoned stone quarries. Today those moments are an invaluable memory and represent my idea of luxury."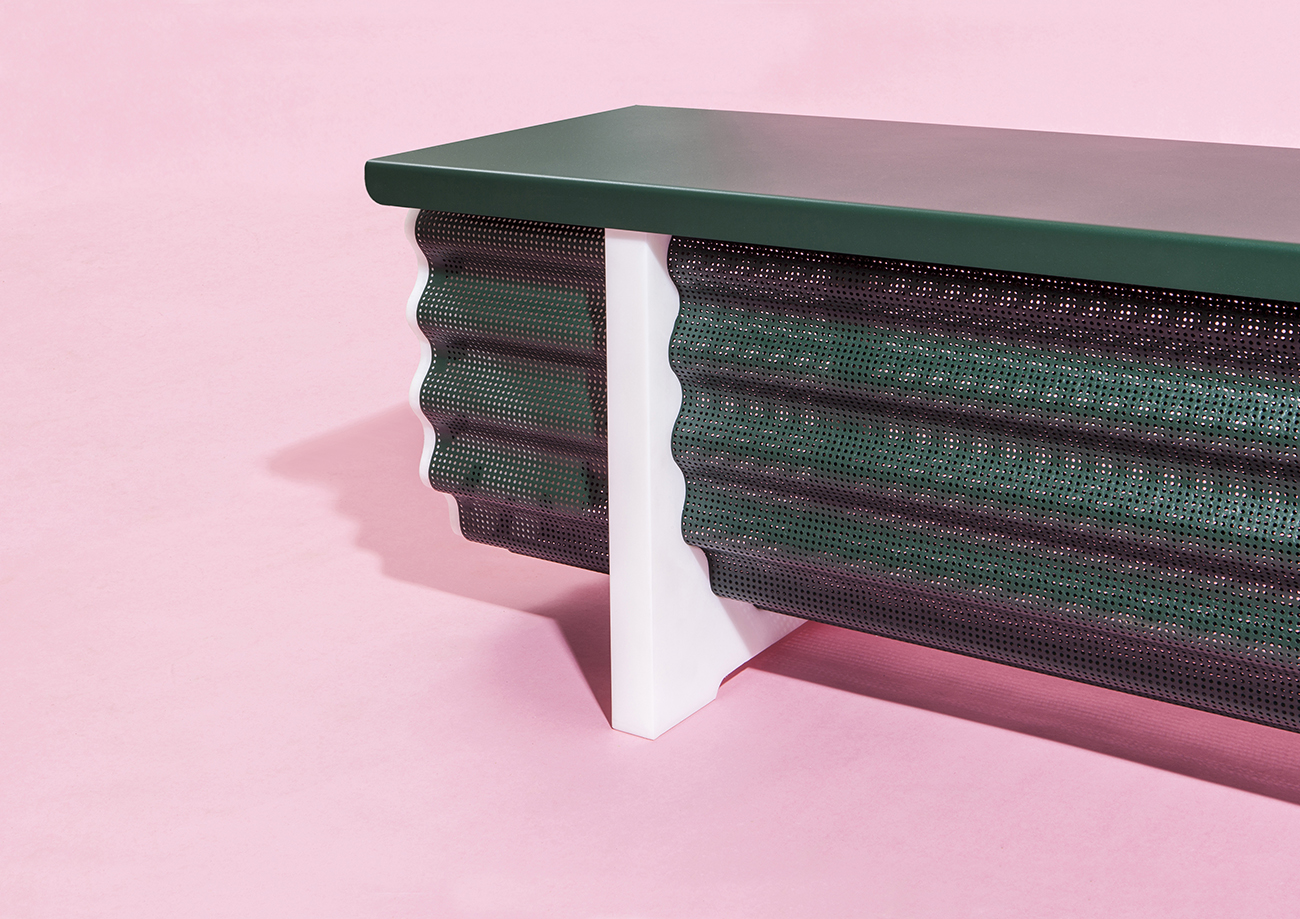 One of our favorite products (and another entrant to the "perforated metal will happily never die" trend) came from the always excellent Amsterdam-based designer Michael Schoner. Called Crest & Trough, the piece is a combination bench and storage unit with one of the coolest forms we've seen in recent years. Also: love that green (obvi).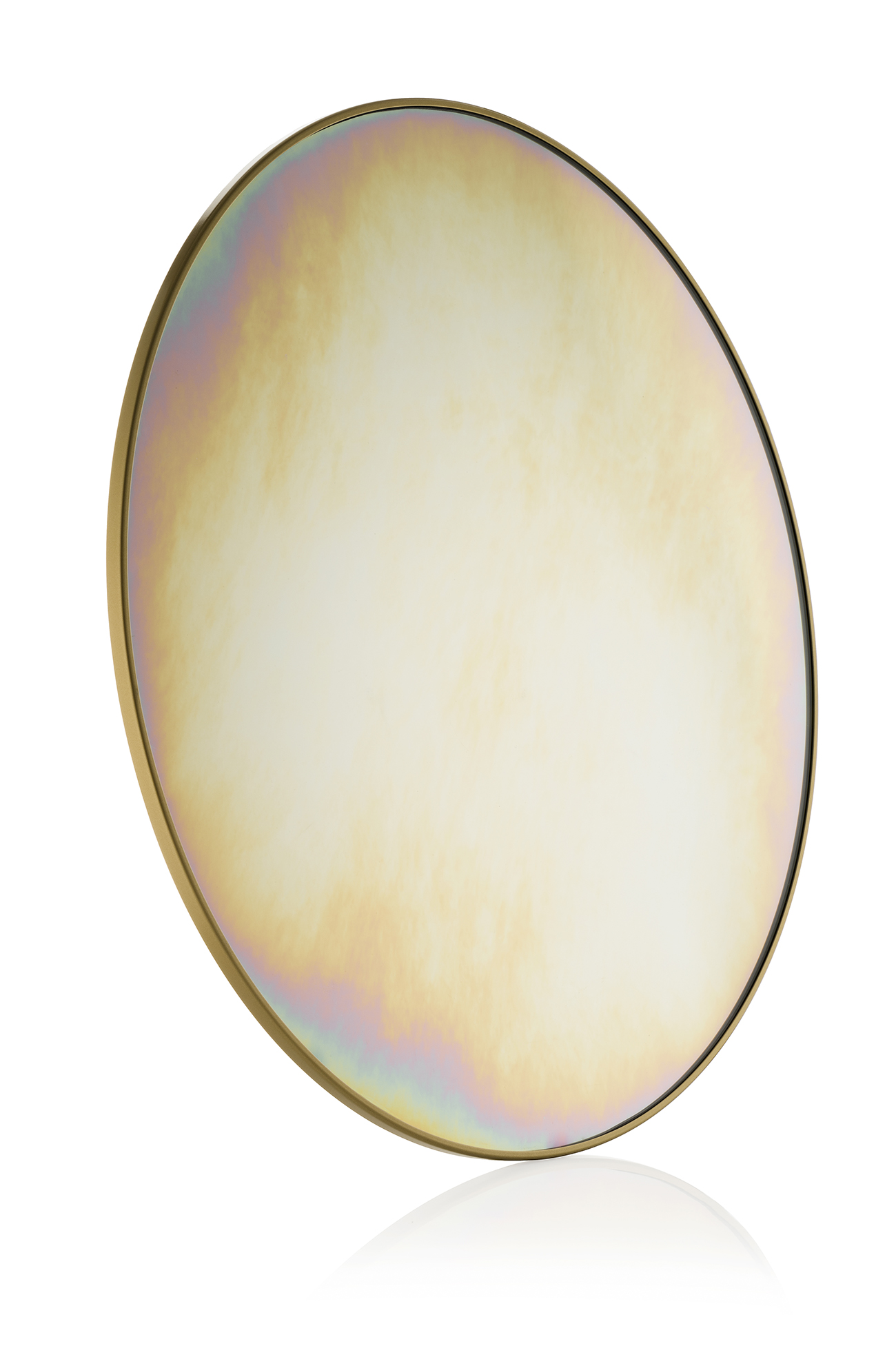 Fritz Hansen debuted a killer objects collection that included archive items by Arne Jacobsen, brass candlesticks and vases by Jaime Hayon and this really cool oxidized mirror by Studio Roso.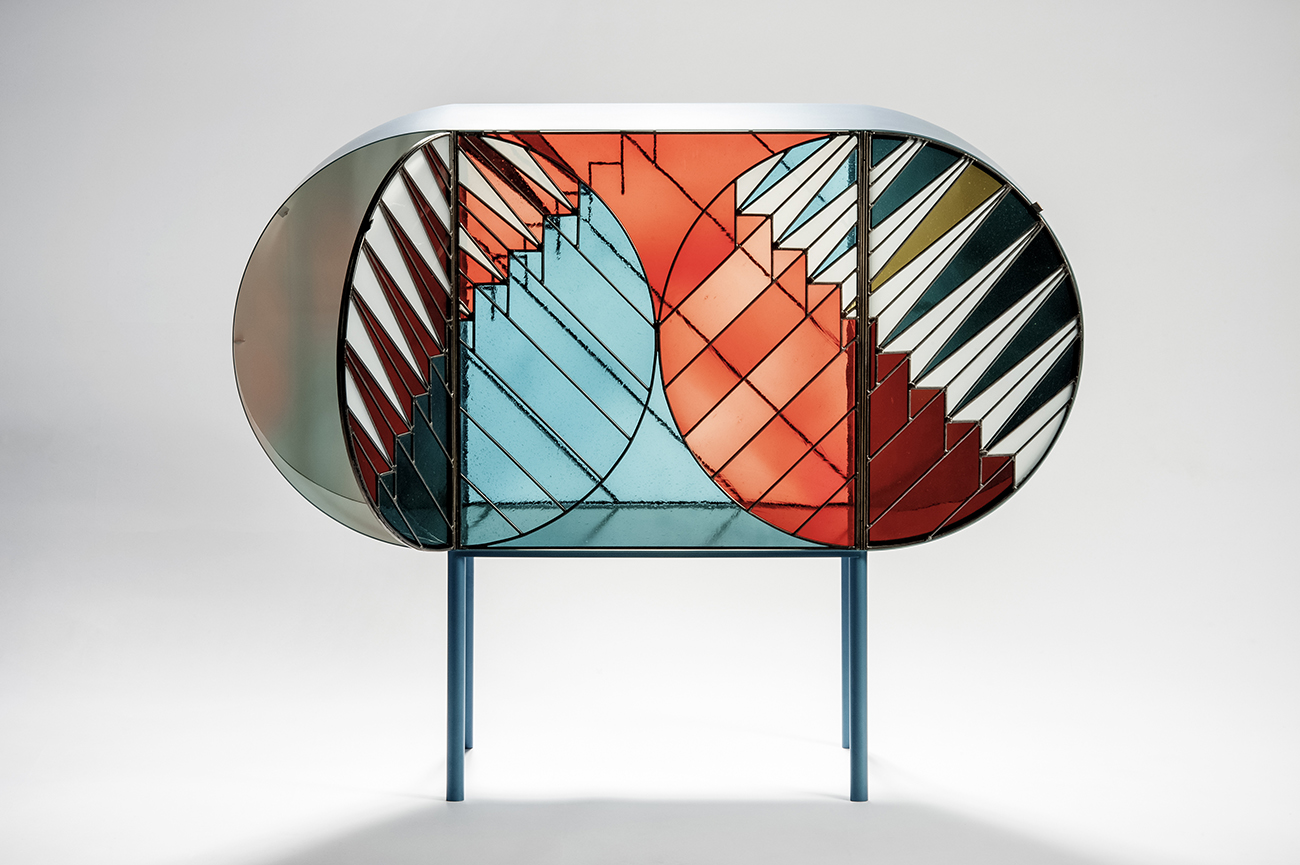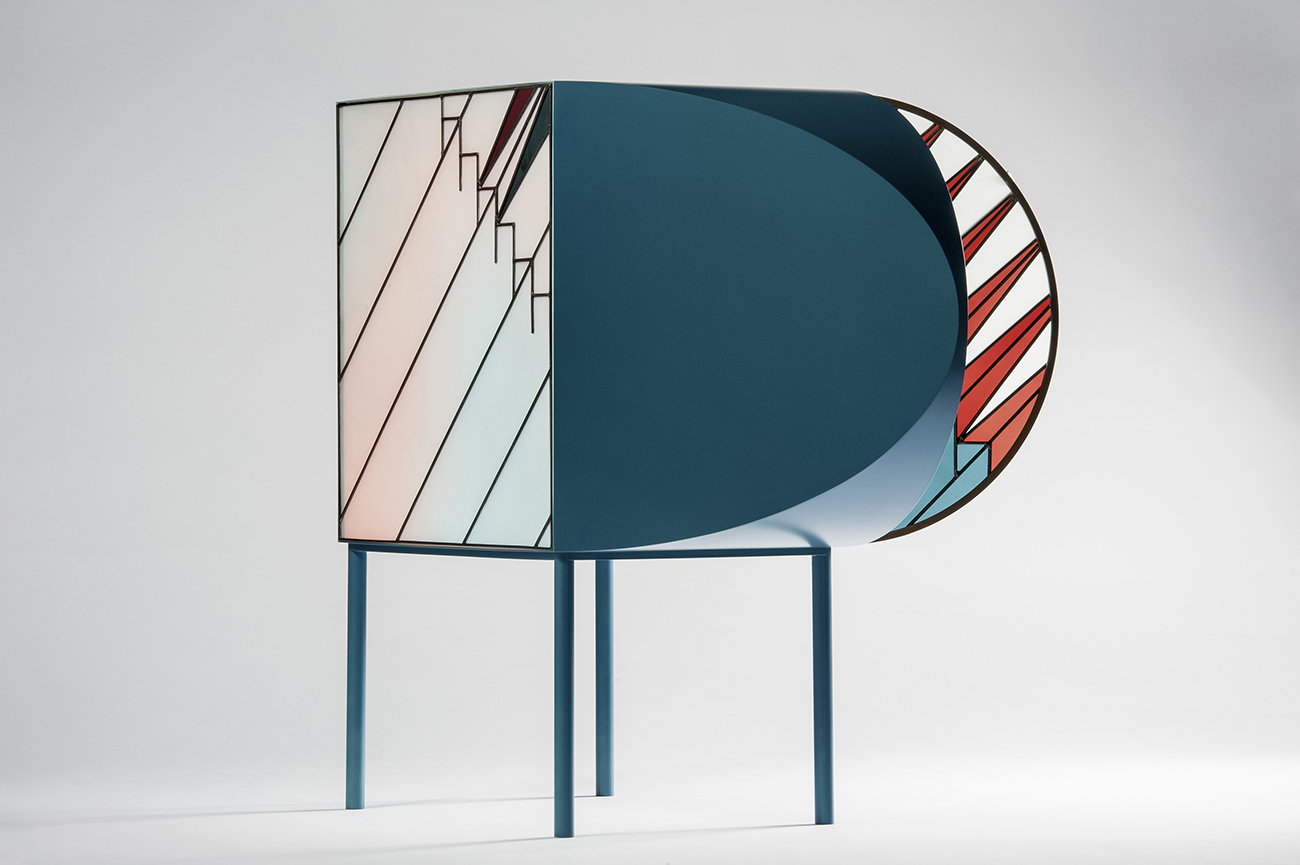 If you read other design blogs, you'll see this stained-glass Credenza collection by Patricia Urquiola and Federico Pepe for Spazio Pontaccio popping up on nearly every one, and for good reason — it's graphic, it's colorful, and it's made from an unlikely material. It also has the prettiest rear end of practically any piece of furniture we've seen!