12.19.15
Week of December 14, 2015
A weekly Saturday recap to share with you our favorite links, discoveries, exhibitions, and more from the past seven days. This week: A killer new objects line by a Danish graphic designer, new wall-coverings by two Sight Unseen–approved artists, and a timely primer on James Turrell — for all your Hotline Bling–inspired holiday party chatter needs.
Discoveries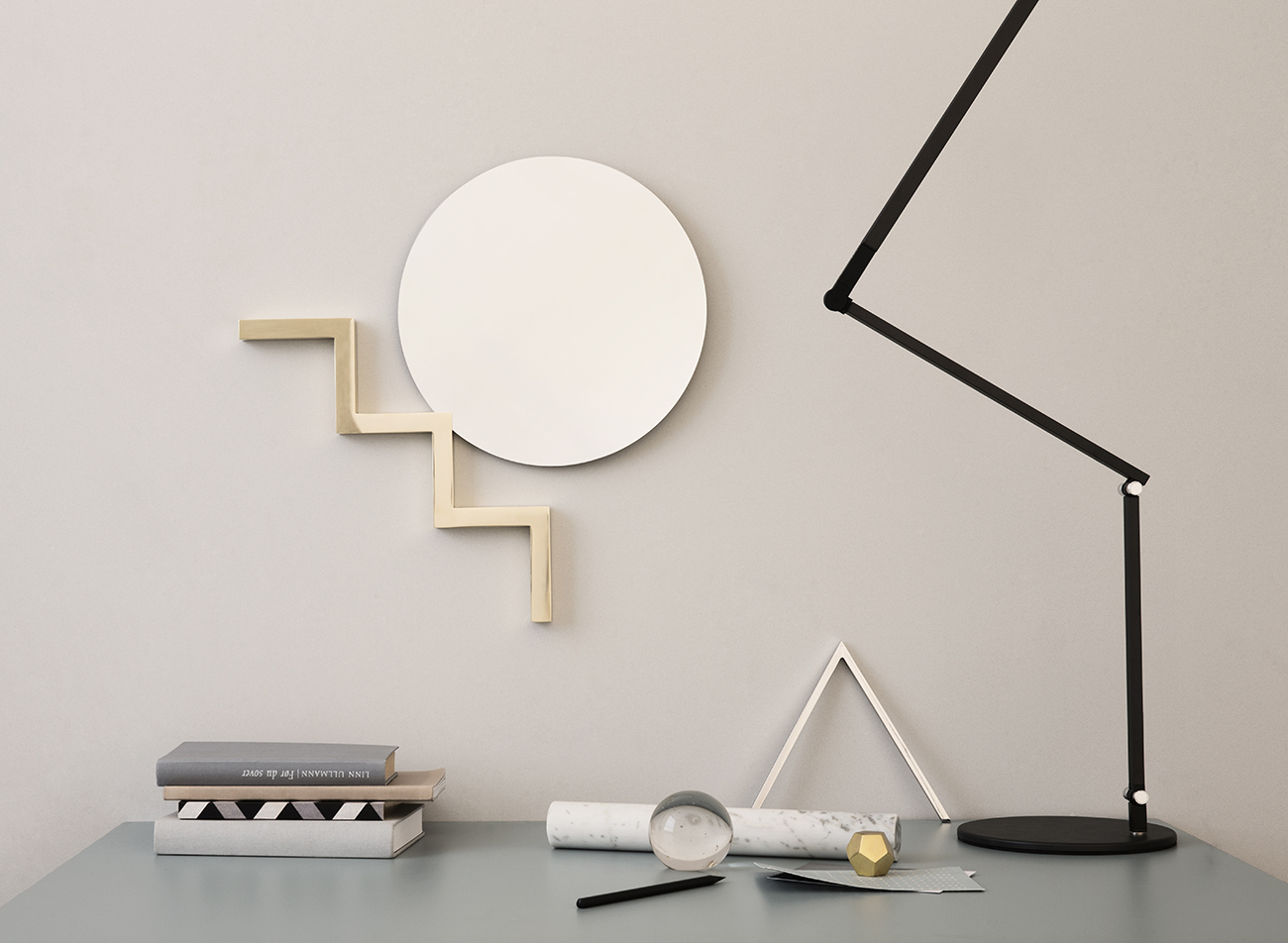 We'd already been thinking about what we're most looking forward to in 2016 — and then this bomb dropped in our inboxes. Copenhagen graphic designer Kristina Krogh — whose perfect prints are among our favorite ways to fill out a gallery wall — is launching a series of interior objects in mirror-polished steel, brass, and oak. The series includes cute lighting and desk accessories, but the real stunner is this lightning mirror, shown here and at the top of this post. #wishlist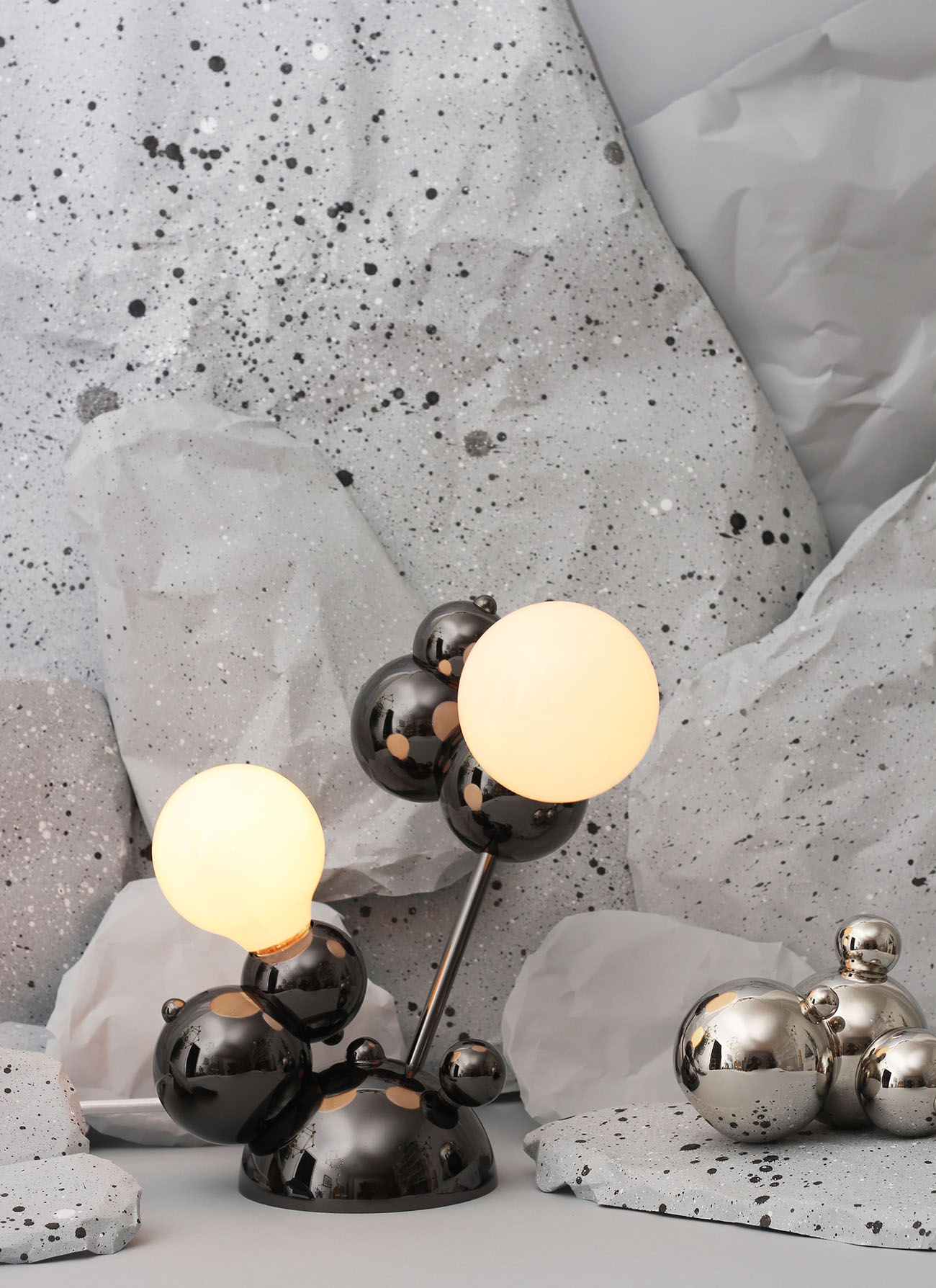 More new work for the new year, this time from Brooklyn lighting designer Rosie Li, whose Cluster table lights — inspired by the globular forms of the wonkily named botryoidal hematite —are now available in this galactic black nickel finish. (Photo credit: Eric Zhou)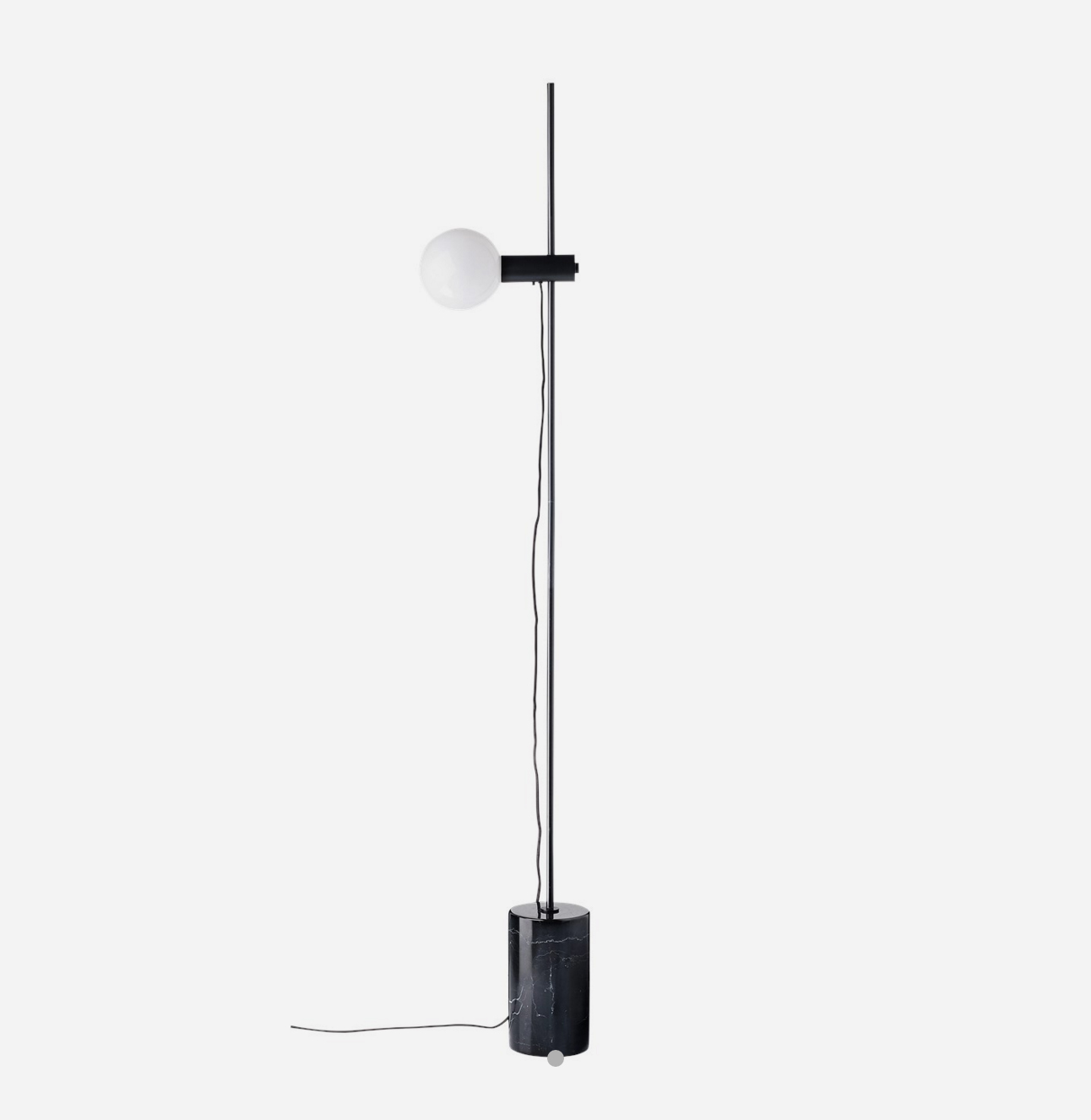 While poking around the web for gift guide inclusions, we came across this cute new floor lamp made by Earnest Studio in collaboration with Emilie Pallard. Called Revolve, it's available in white or black and anchored by a marble base. But sadly (for us), it's only available at Bolia — no U.S. shipping!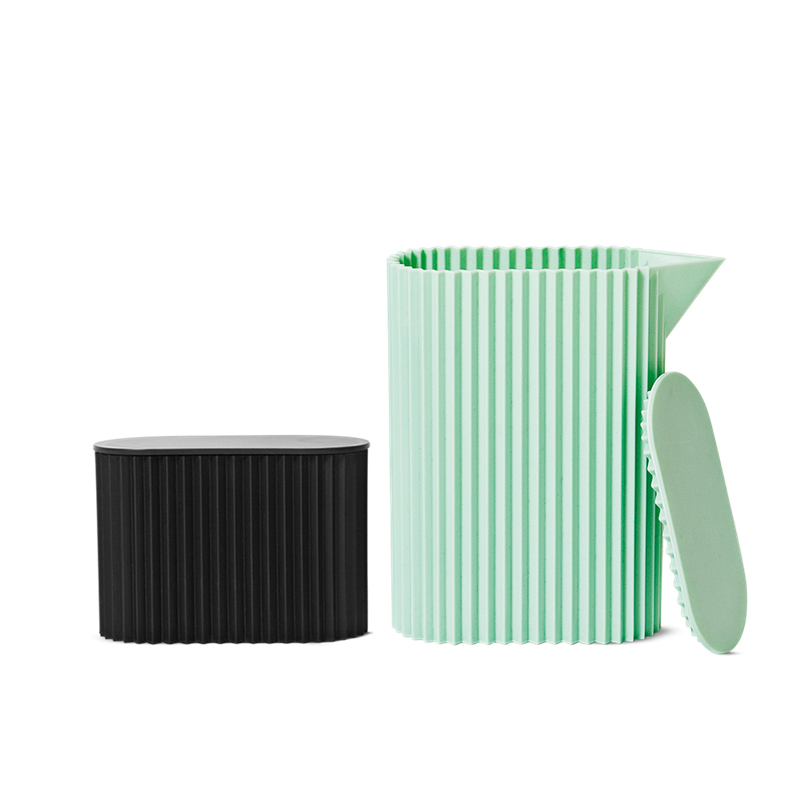 Hands down the most random find of the week goes to these pretty pleated containers and creamers from the new Copenhagen import Flying Tiger. We can't quite get a bead on the store, which mixes heart-covered tchotchkes with sophisticated copper-colored bowls, but we can't argue with the price — only 5 bucks for the minty one above!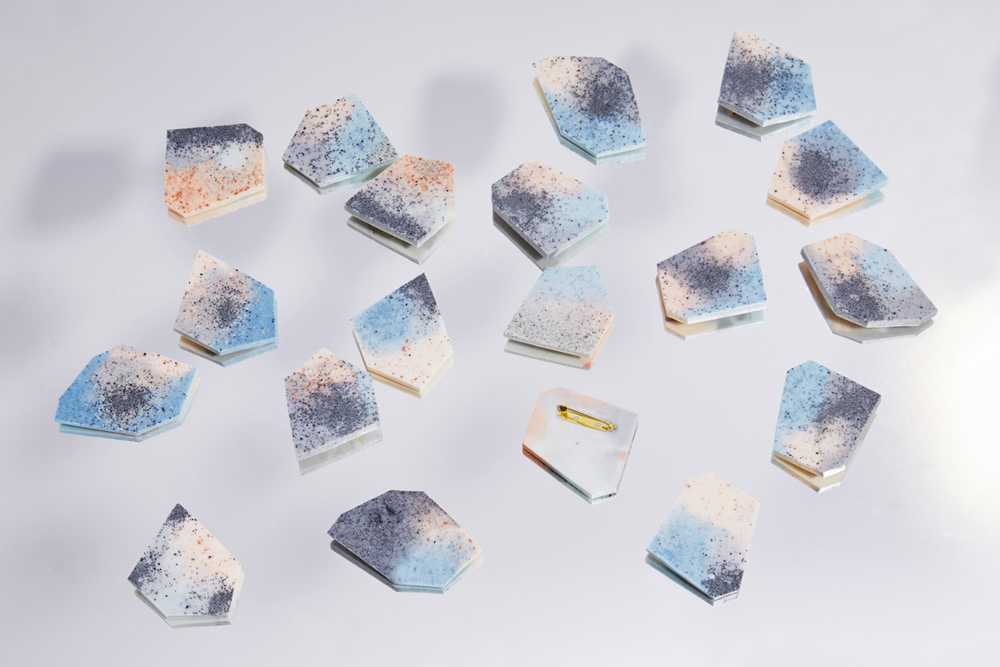 Last year, we wrote about Supreme Bon Ton's scarf collection, which took its pattern inspiration from painted rocks, among other things. The studio's new edition, a jaggedly geometric brooch called Granito, takes a similar reference point and realizes it in three dimensions.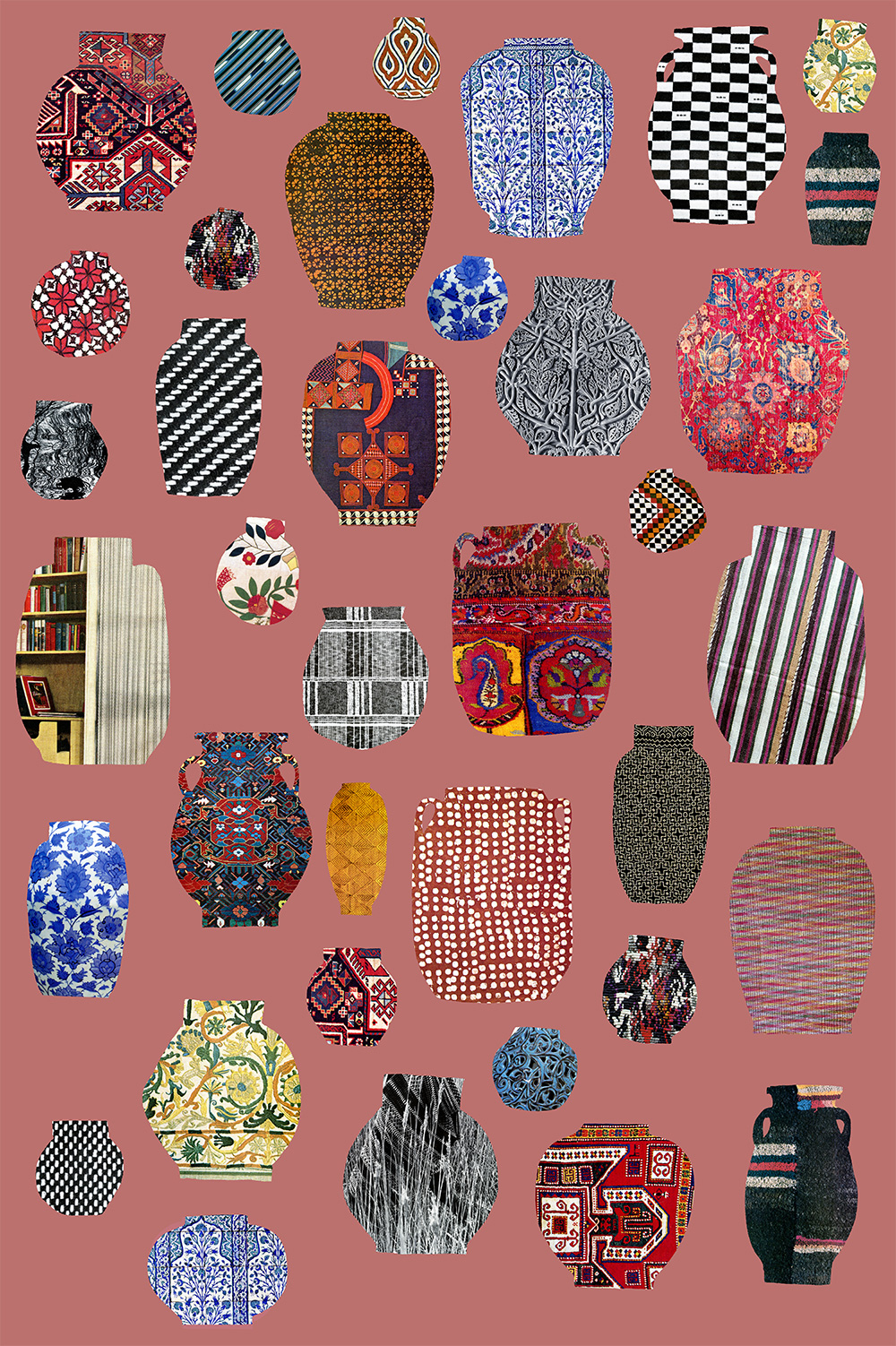 We love the backstory behind Rachel Domm's new Kolla wallcovering for Designtex: "A friend's 'collage party' led to Rachel Domm's Kolla. Caris Reid had invited a small, informal group of artists for a free-flowing session of collage-making, a huge pile of vintage books and patterns on hand. Rachel chose to create urns. As one of mankind's oldest tools, they have universality that appeals to her; they also tie in to her ideas about the relationship of art and craft." That's her original composition above; the final repeat design can be found here, as well as a link to buy. (Side note: How did we not know about Designtex's Made to Measure program, which taps leading artists to create wallcoverings??? We have three words for you: PHILLIP LOW WALLPAPER.)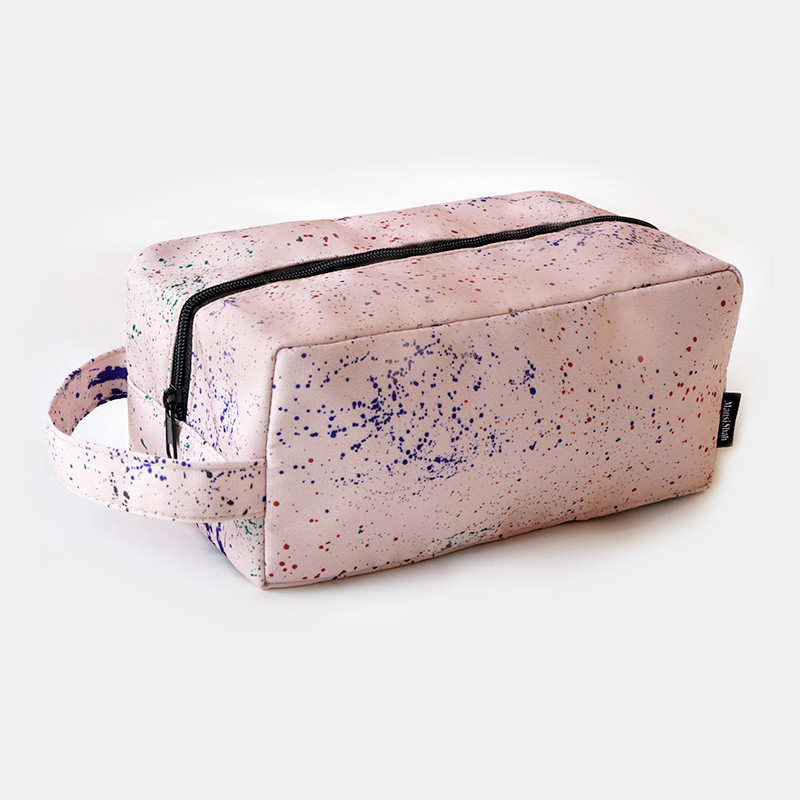 In the continuing quest to add insta-cool — by virtue of really excellent patterning — to even the most basic objects, Mansi Shah wins with her new set of dopp kits. Our personal favorite is the Dropcloth print above but we're also digging her new wavy lines edition for Of a Kind.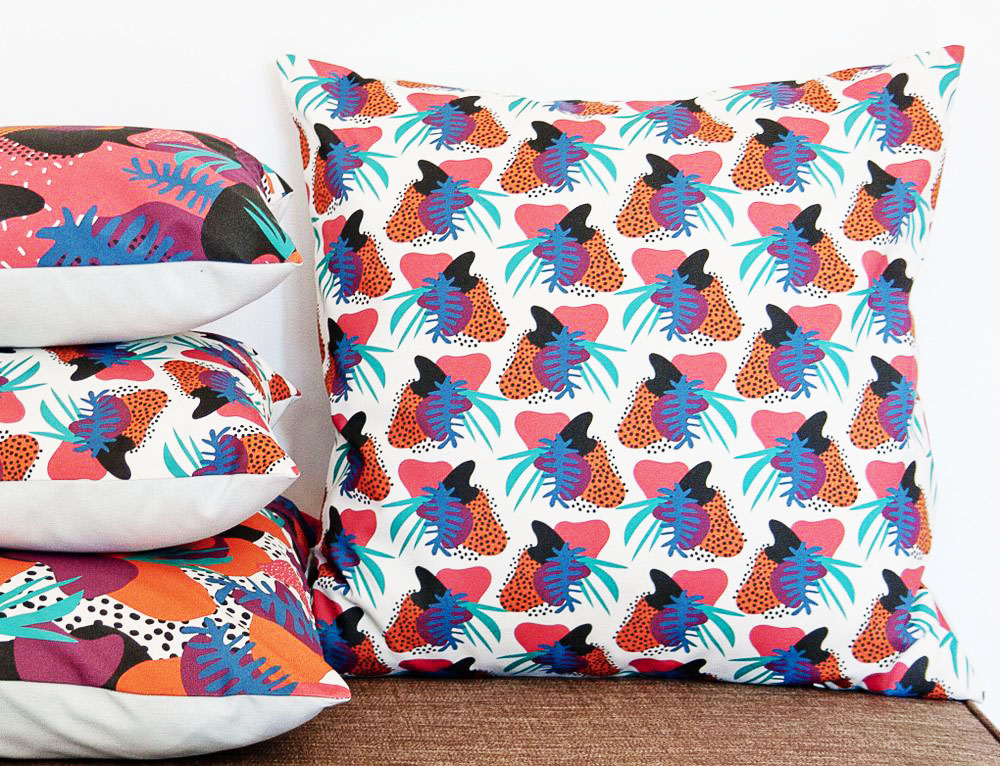 A cute submission from Madrid's Siesta Studio this week: a series of seven vividly patterned cushions, the best of which is this bright print called Formas Hojas, or leaf forms.
Links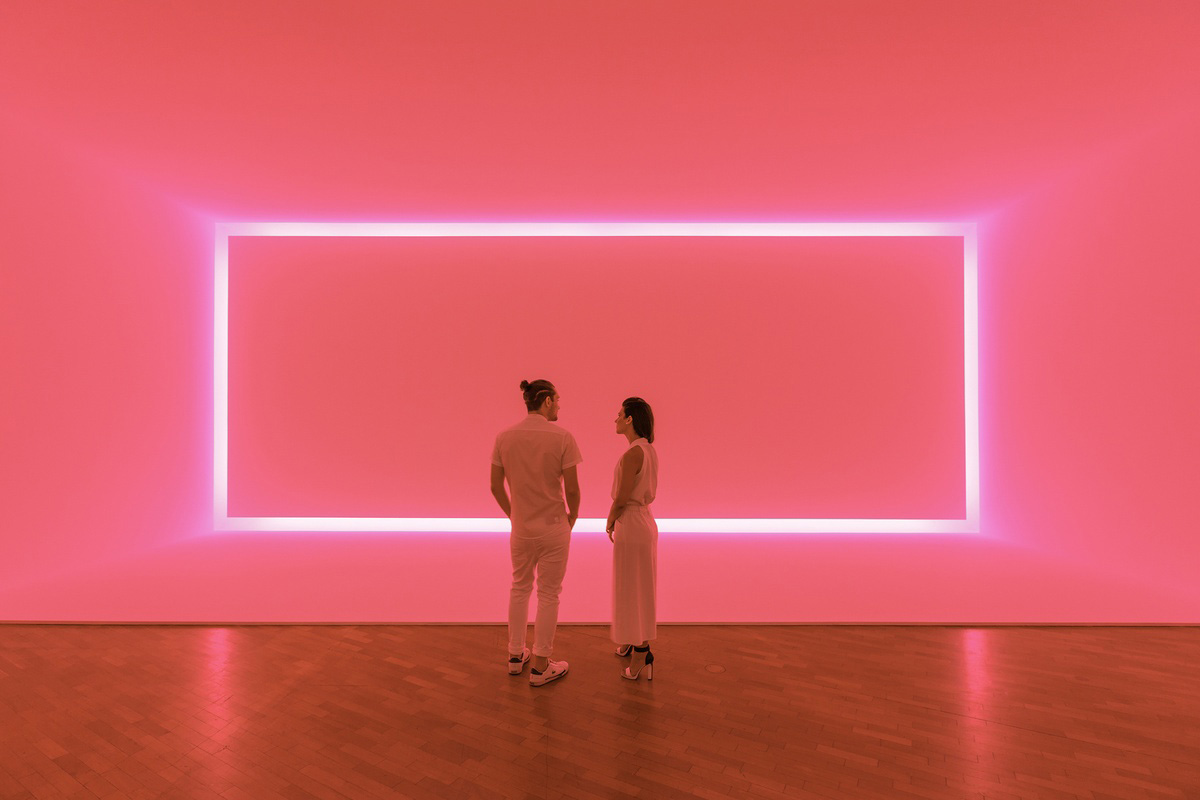 An article in The Guardian recently had James Turrell claiming "More people know me from Drake than from anything else." But while Hotline Bling has given the California artist name recognition, the article gives a more lengthy primer on Turrell's work — a must-read if only to appear especially brilliant in your holiday cocktail-party chatter!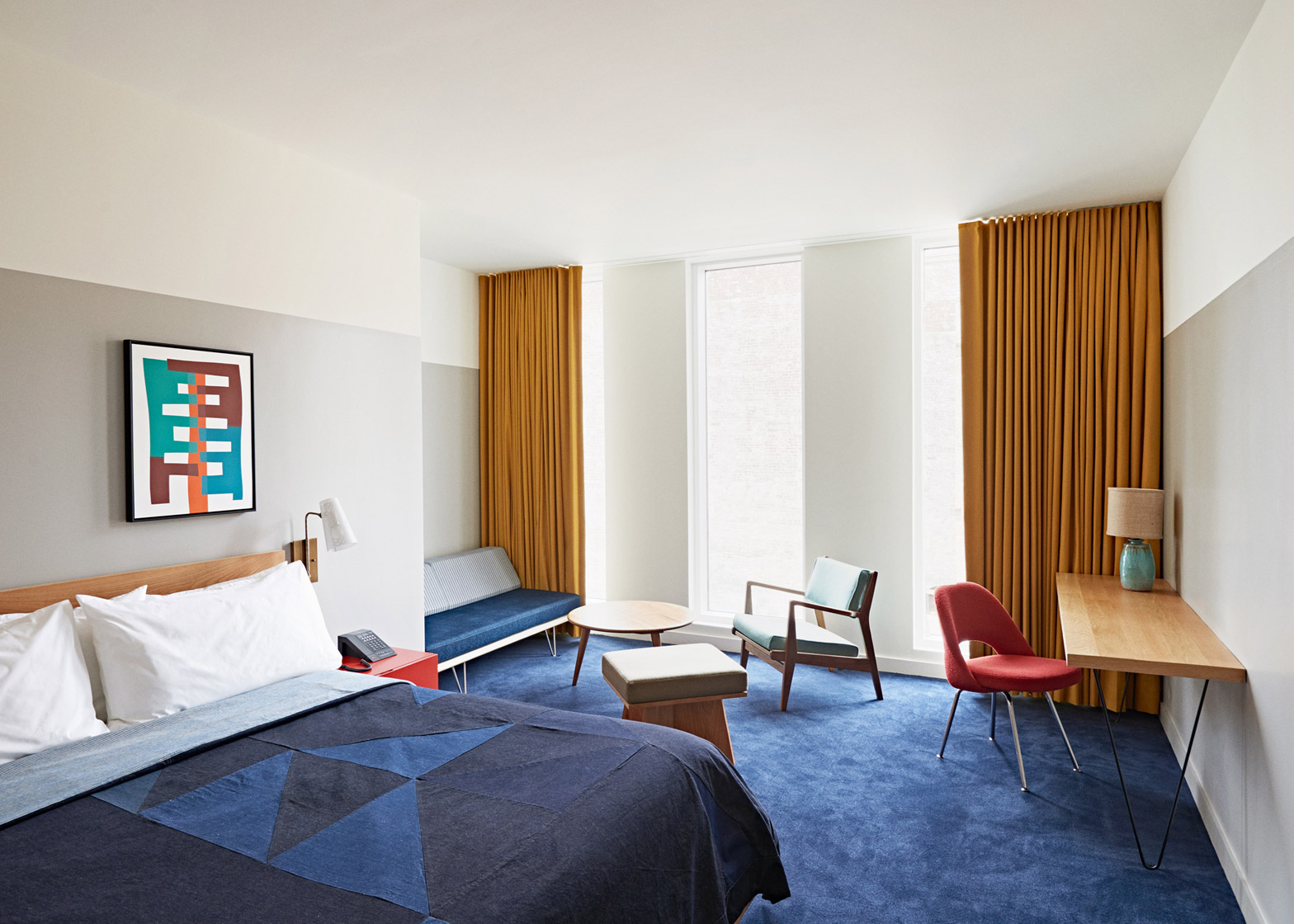 L.A.'s Commune Design is becoming the ultimate go-to for hotel renovations. Design-world insiders swooned over their design for the American Trade Hotel in Panama last year, and now comes their chic renovation of a 1960s bank in Durham, North Carolina. The decor mixes mid-century pieces with Robert Lewis lights, geometric patterned bedspreads by Raleigh Denim, and a host of other amenities by local makers.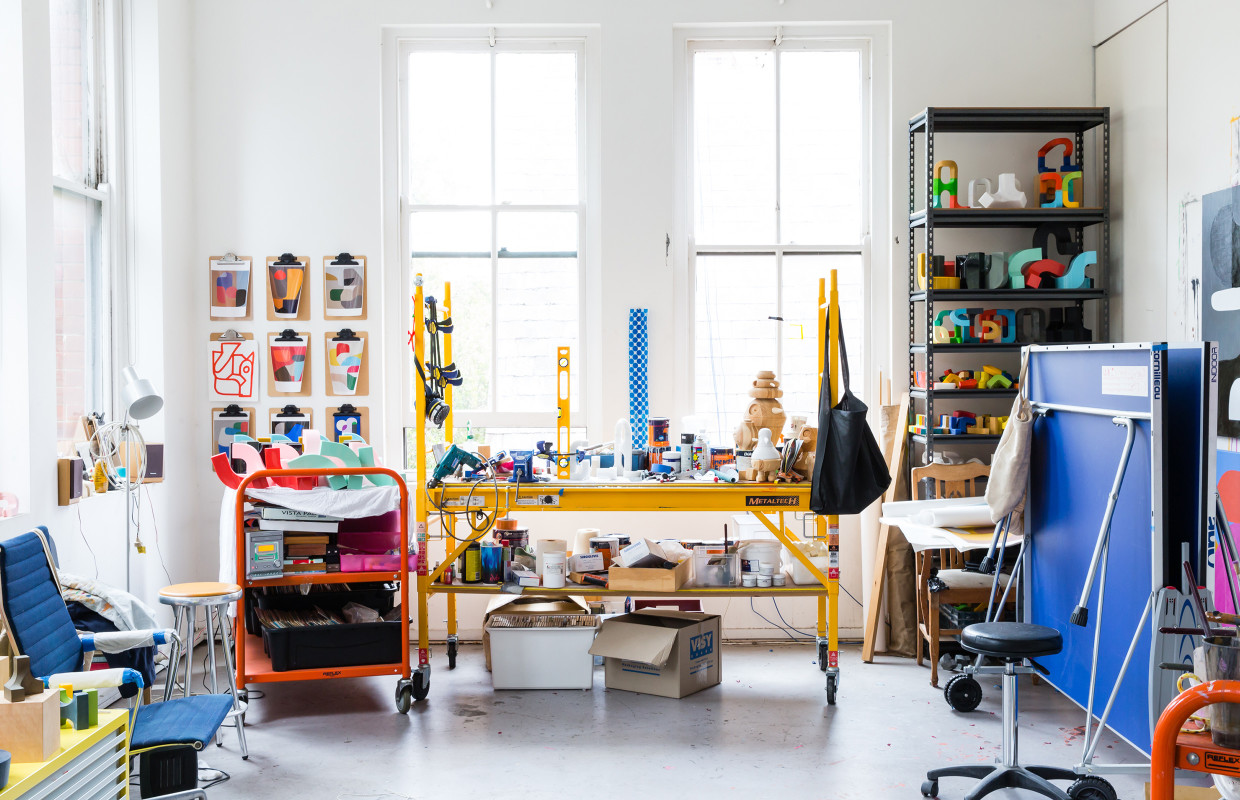 On The Design Files this week, a look at the daily routine — and inside the colorful studio — of Stephen Ormandy of Dinosaur Designs.