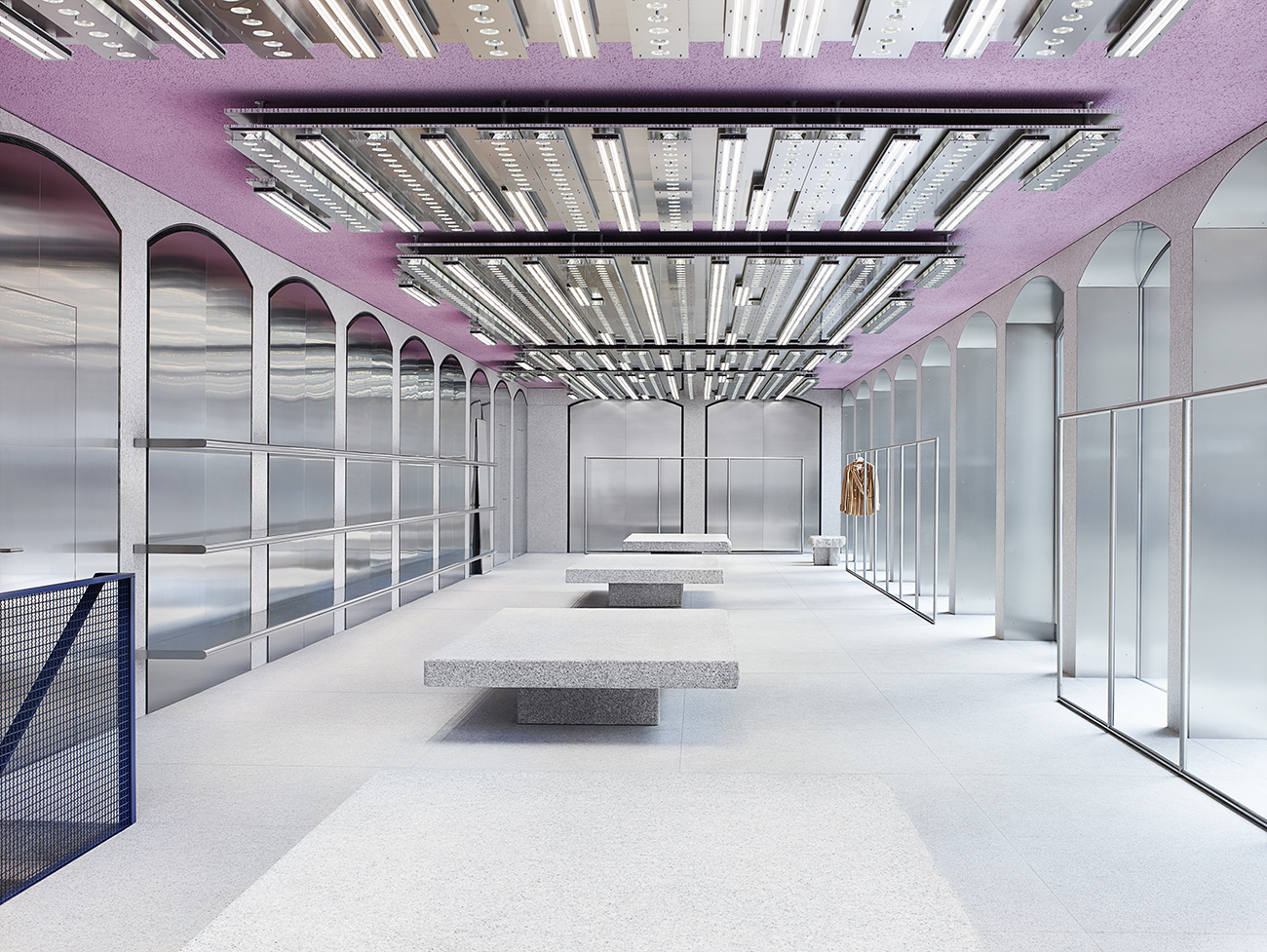 A weekly Saturday recap to share with you our favorite links, discoveries, exhibitions, and more from the past seven days. This week: the best of Design Miami/Basel, the debut production run of German Ermics's much-coveted ombre mirrors, and the first Milan flagship for Acne, complete with pink ceiling and interior arches — so on trend.
Discoveries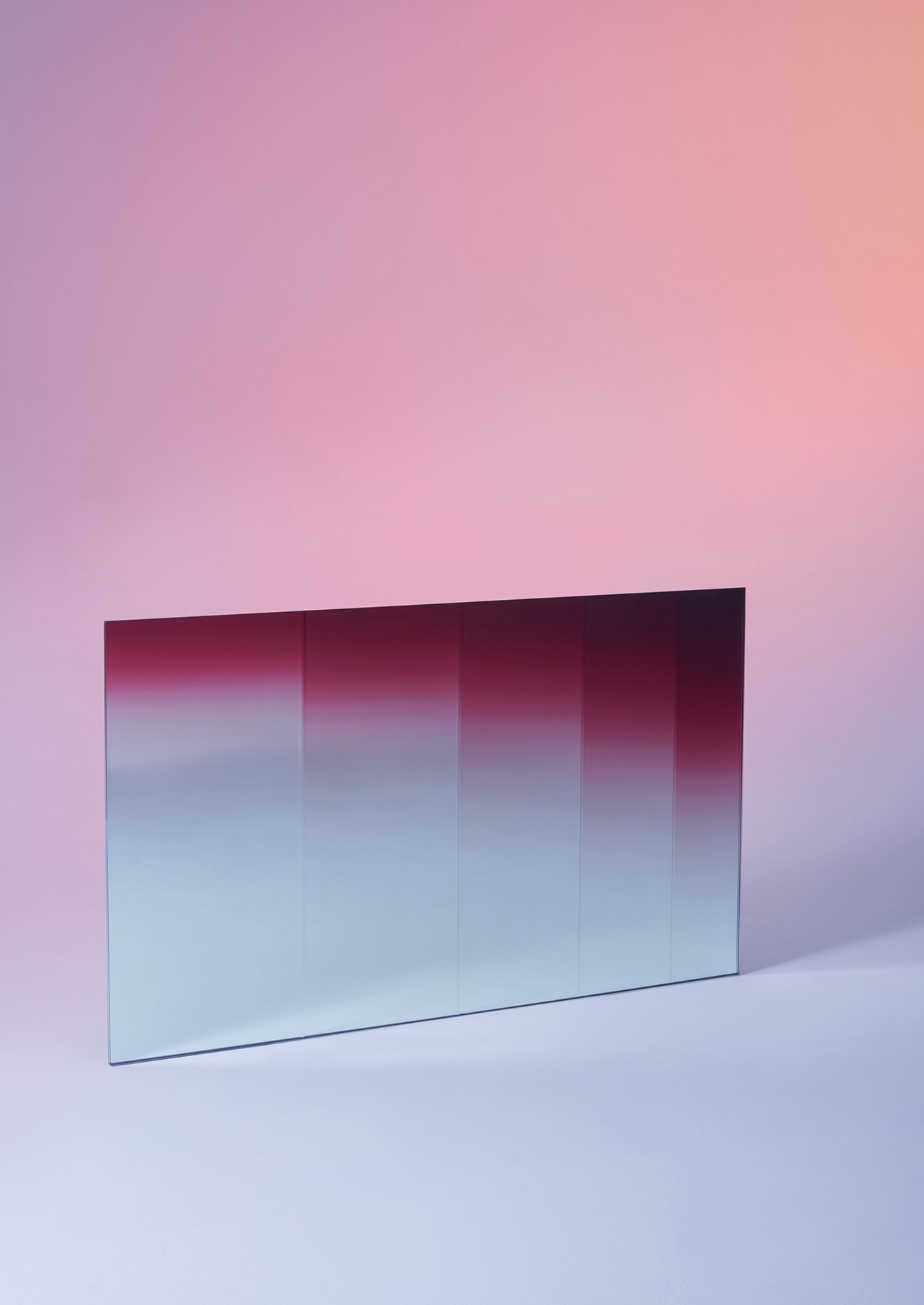 We'll never tire of Germans Ermics's experiments with color and glass, and now his work is available on a more mass scale (at least for the masses who can afford a 2,900 Euro mirror). His Glimpses ombre mirror is now available through Editions Milano in rose or green.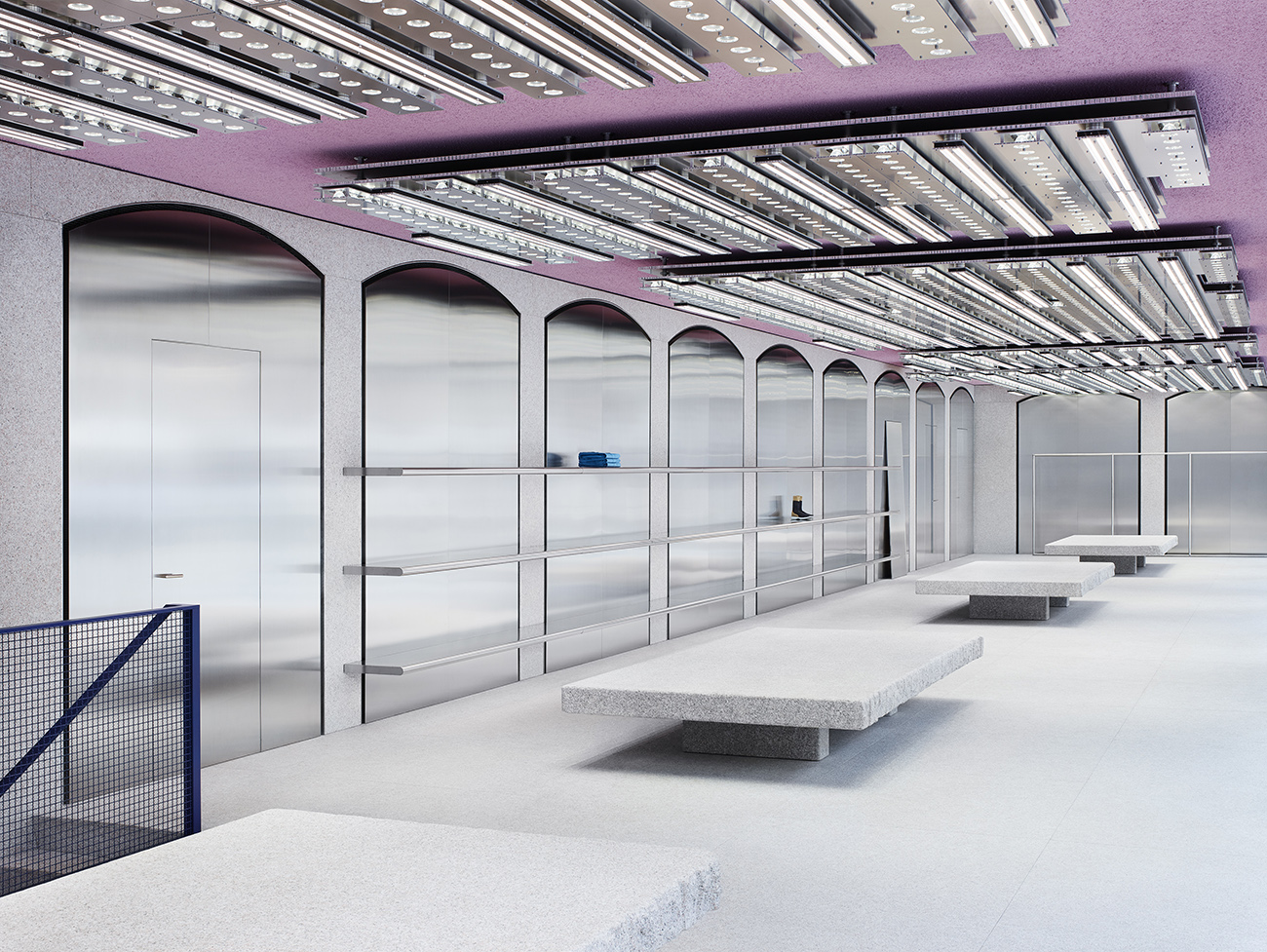 Milan got its first Acne flagship this week in Brera's Piazza del Carmine, complete with granite benches, pink ceilings, a custom lighting system, and stainless steel arches. On brand and so so gorgeous.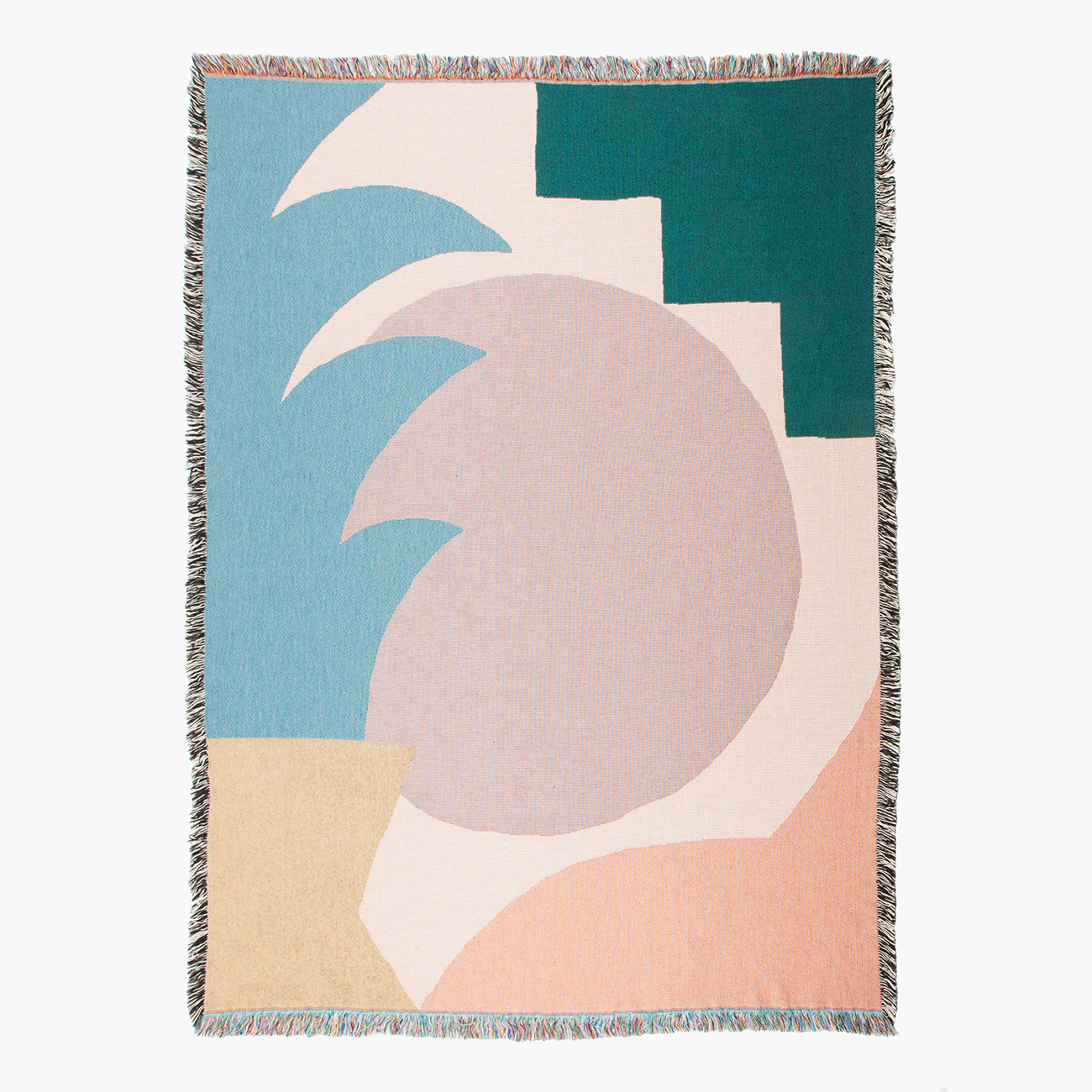 Slowdown Studio released two new throws this week by Berlin illustrator Jonathan Niclaus, whose Hocko throw shown here might be our favorite yet.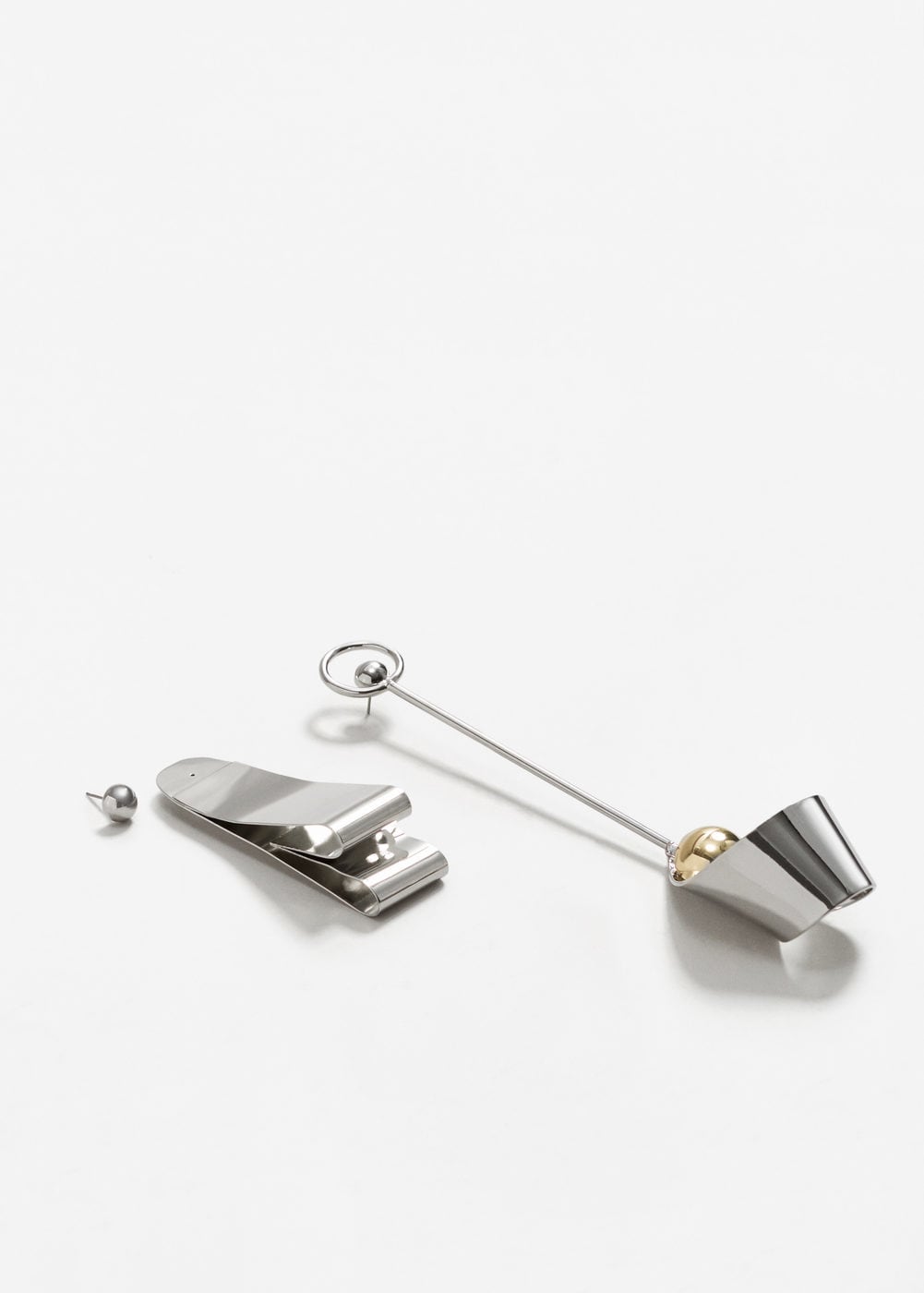 I was photographed for the website Passerbuys this week (!), and in browsing past interviews, I came across a recent shoot with Lisa Mayock, who is not only wearing the special edition Design for Progress T-shirt we made with her brand Monogram but also these incredible earrings by the fast fashion brand Mango.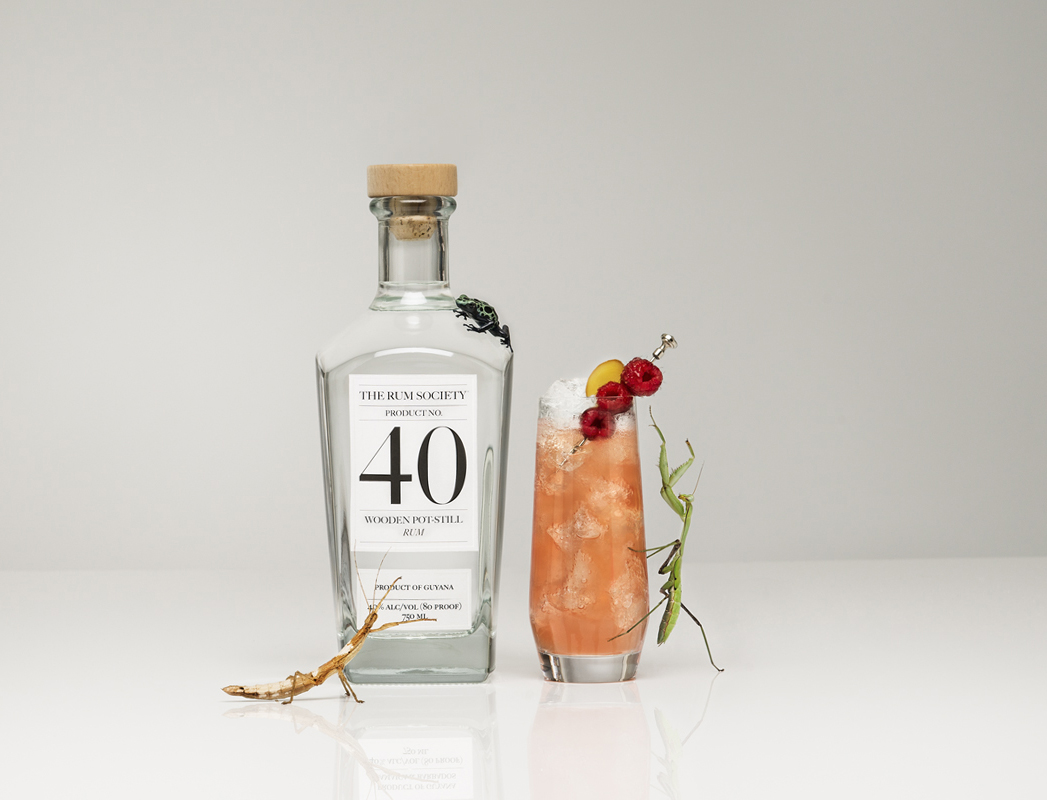 Our friend Fredrik Carlstrom — who long ago brought us our amazing book project with Karlssons Gold Vodka — recently launched a new liquor brand, The Rum Society, in collaboration with Nathan Warkentin, his partner in the agency New Material. "After tasting, blending, and refining, we decided … to name the products for the number of trials it took before each product received the seal of approval — No. 40, 62 and 65." 
Links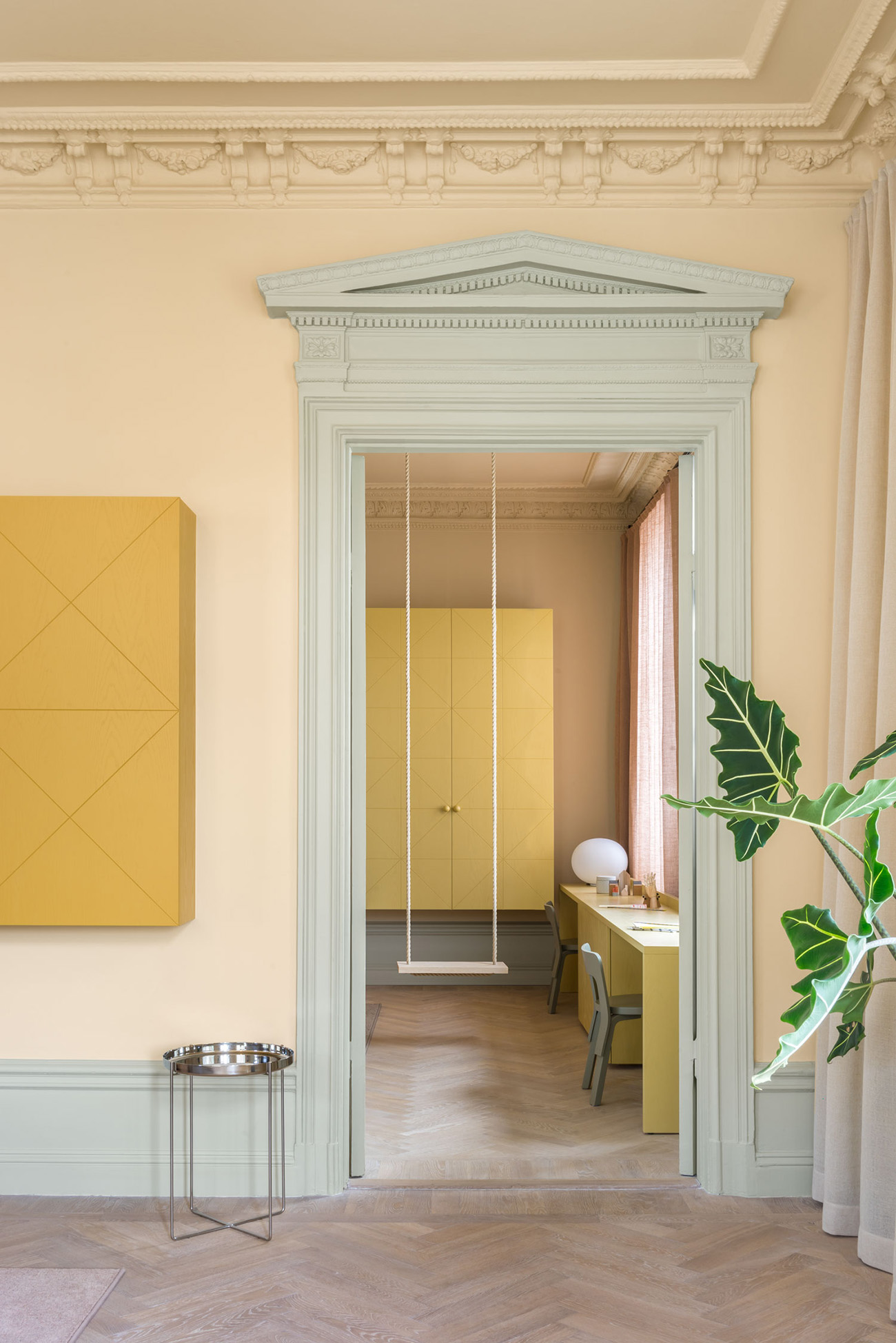 On Yellowtrace, we found a recent Stockholm renovation by one of our favorite interiors firms, Note Design Studio. The color palette arose from bits of the former 19th-century interior that were uncovered during demolition. "Behind a wall that was torn down to access old piping, we found original 19th century paint on a door frame, suddenly illuminating the entire white space with a powerful mustard yellow tint."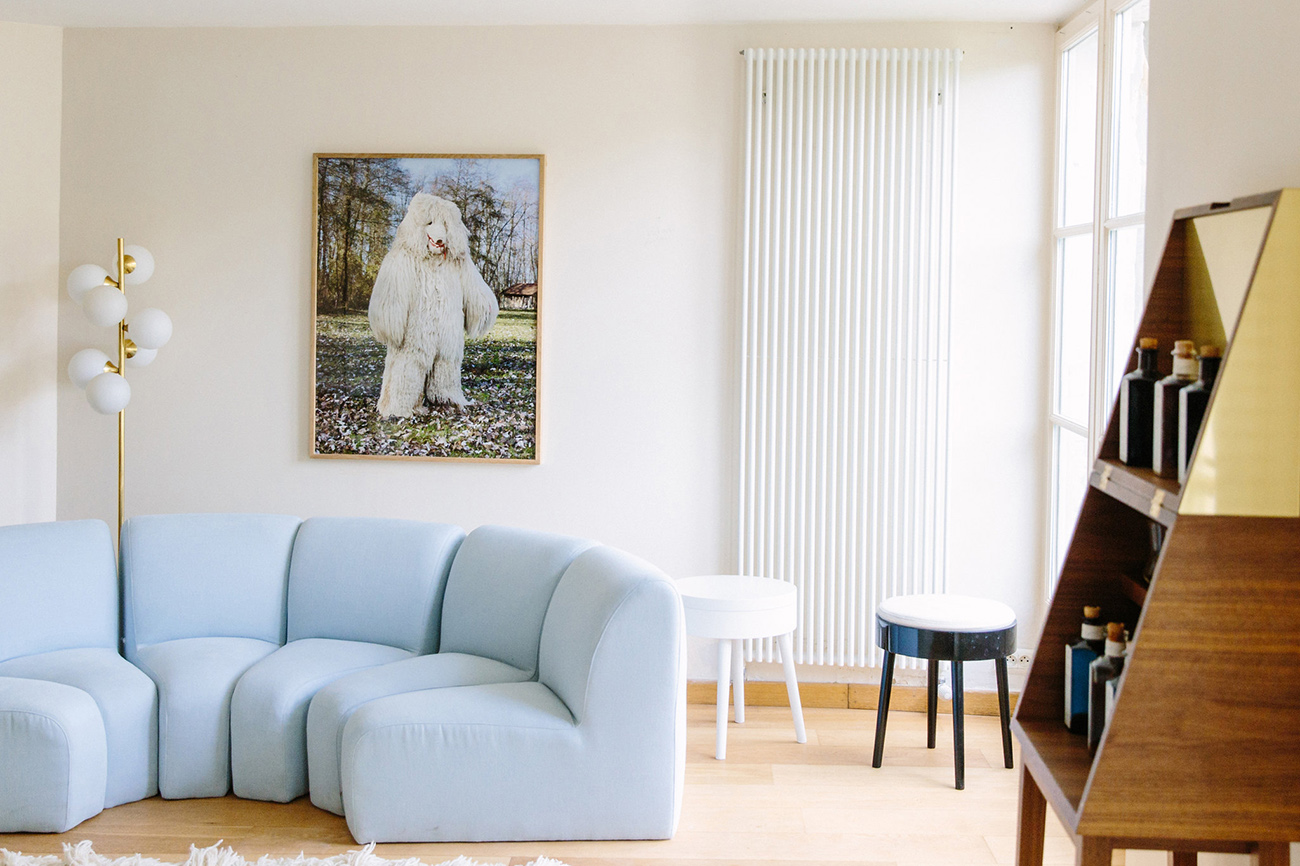 On T Magazine, we got a glimpse inside the Parisian countryside home of restaurateur Charles Compagnon and furniture designer Gesa Hansen of The Hansen Family. Dig the baby blue Artifort sofa by Pierre Paulin.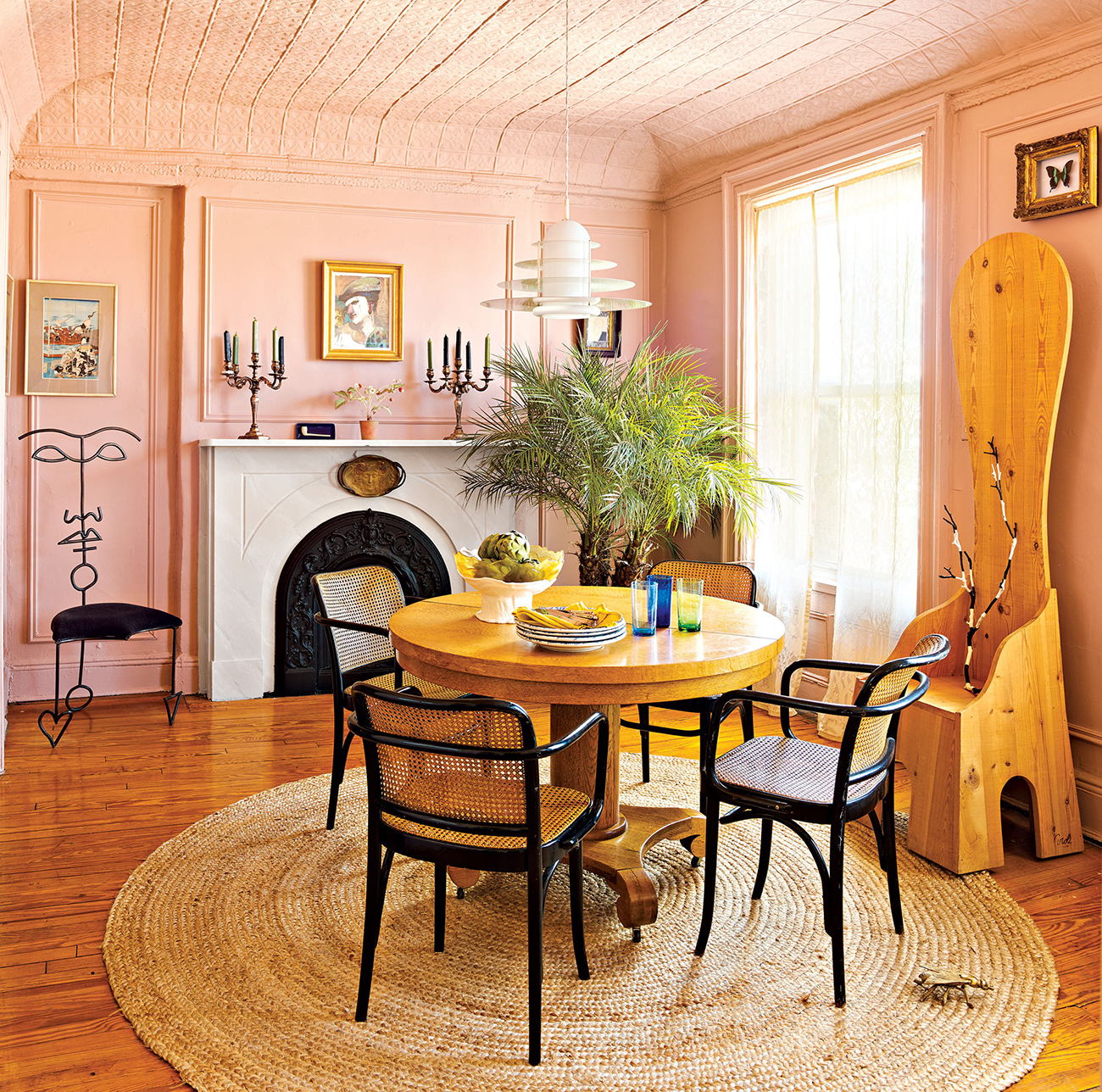 And The Cut got a peek inside the Brooklyn apartment of brothers and interior designers Adam and Alexander Charlap Hyman, who with Andre Herrero make up the up and coming firm Charlap Hyman & Herrero. Their space reveals traces of Russian architect Konstantin Melnikov, Goethe, a Delacroix painting, and a Horst P Horst photograph. Original — and amazing — to say the least.
Design Miami/Basel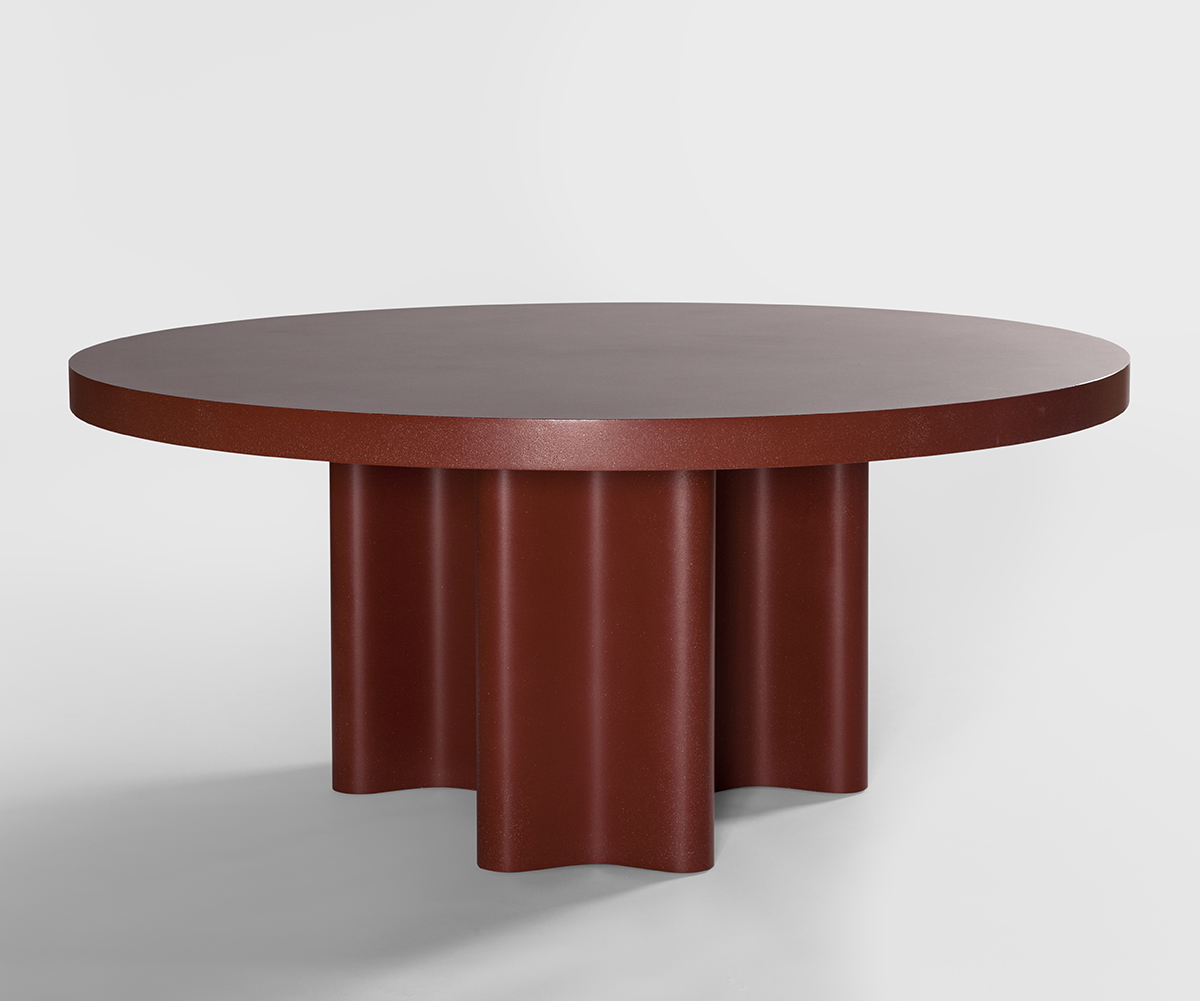 Last week our inboxes were filled with news from Design Miami/Basel, and a few gems caught our eye including this wavy base table by Francois Bauchet for Galerie Kreo, in the color of the moment.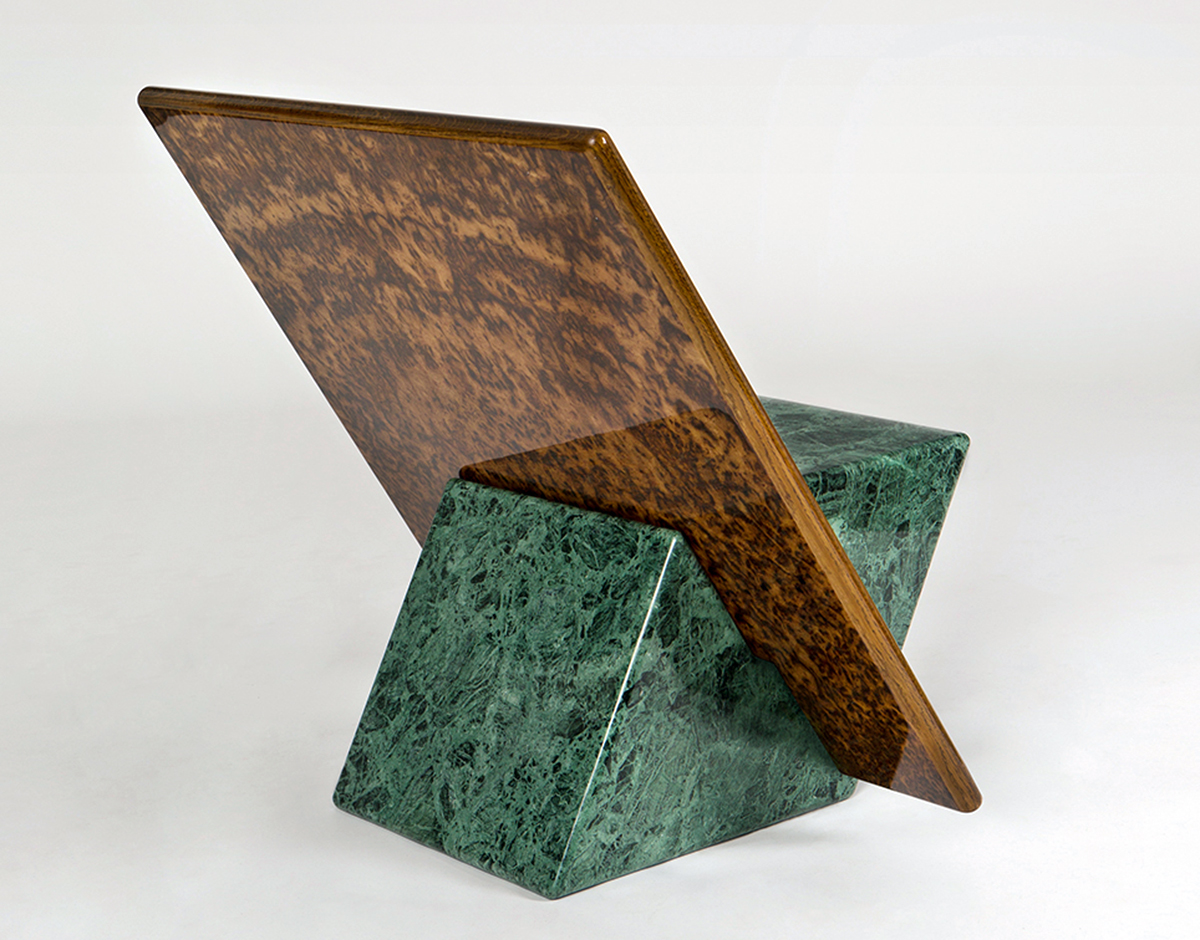 We also love this angular seat by Brooksbank & Collins for Gallery Fumi, made from Verde Guatemala marble and Burr Oak veneer.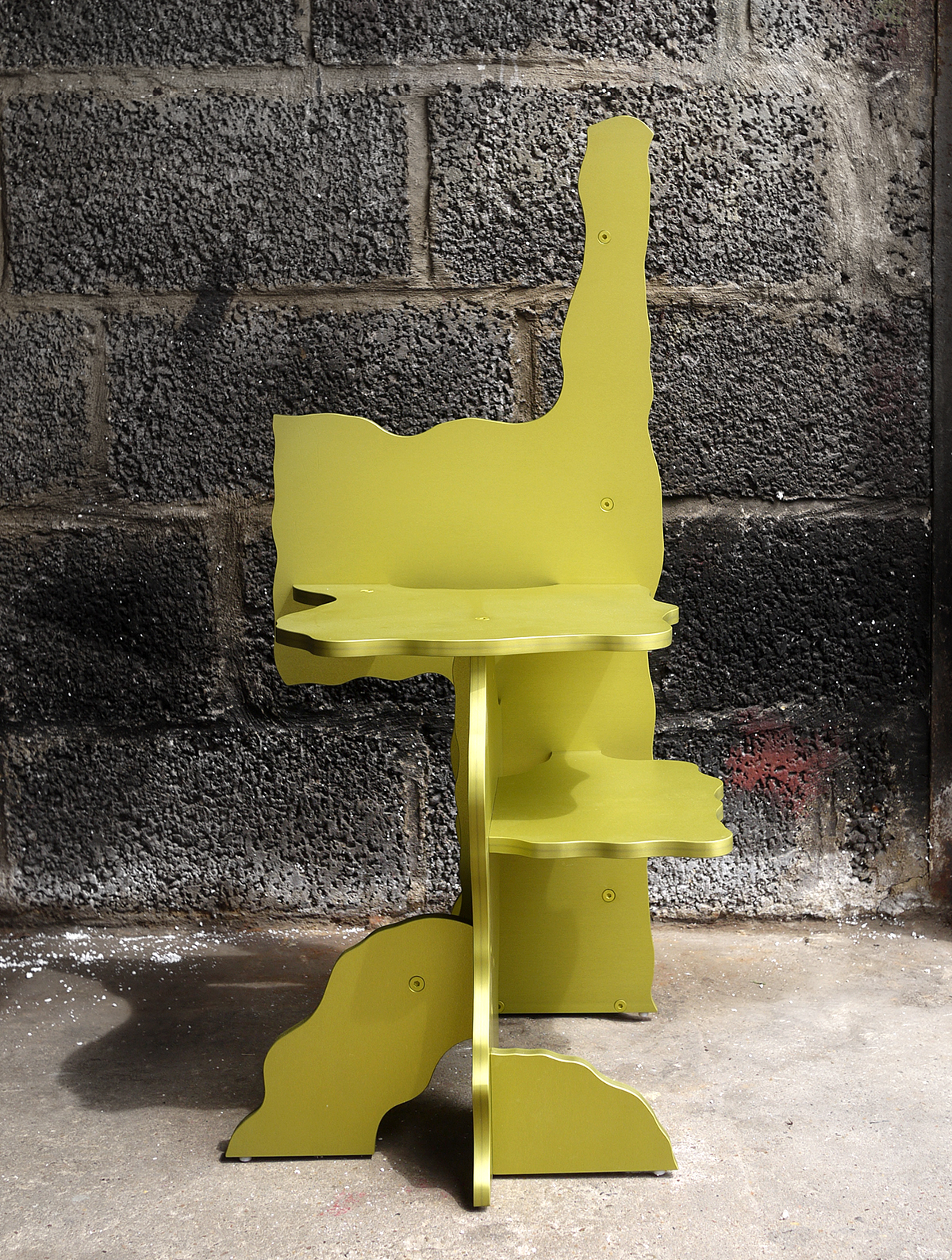 Fumi also showed this anodized aluminum version of Max Lamb's Jigsaw Chair.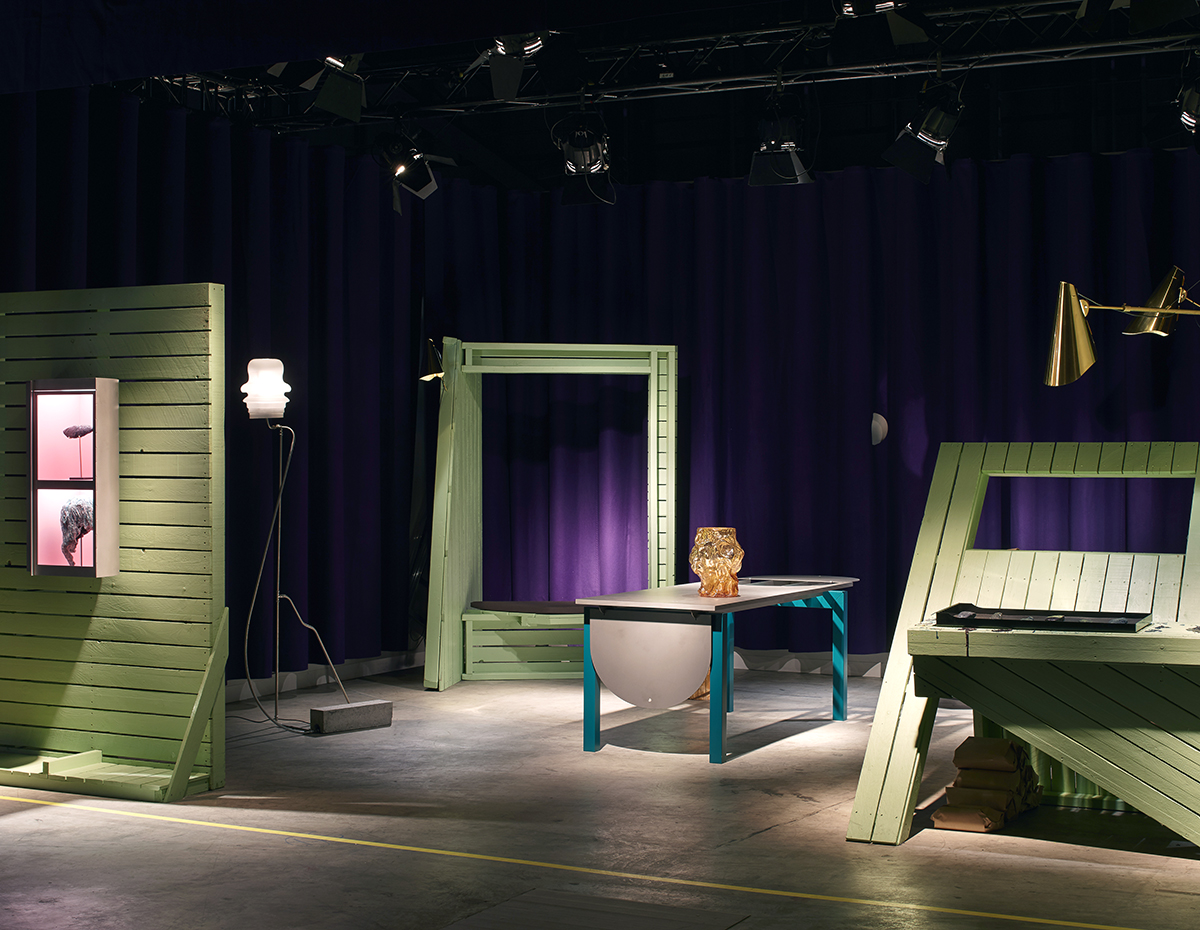 And Etage Projects gave over its whole booth to the Danish artist known as FOS, who set up the space like a workshop and displayed tables, lamps, and sculptures, maybe of them created in response to the design fair environment.
Exhibitions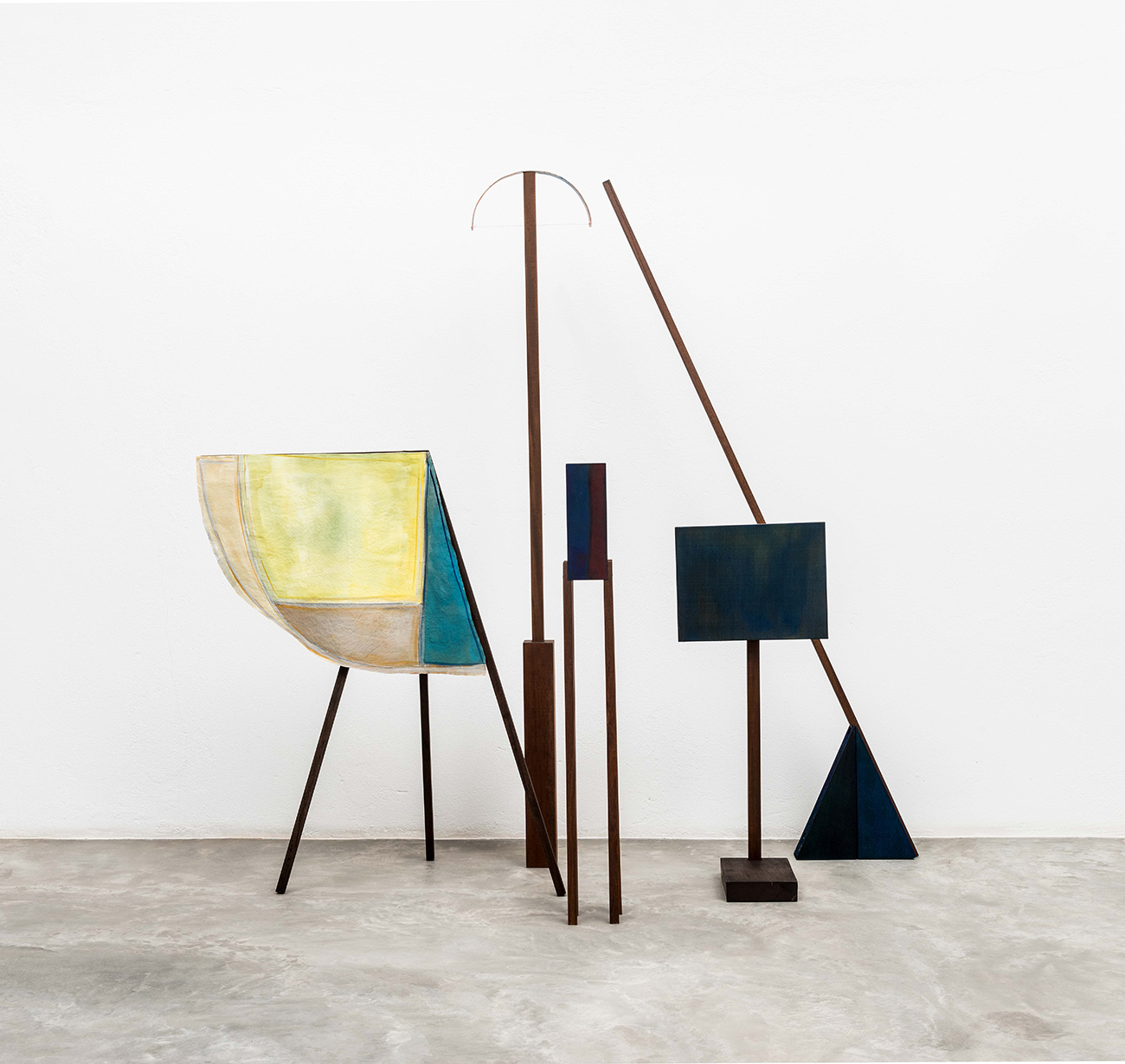 Opening at Almine Rech this week is an exhibition of new paintings on linen and sculptures by Brazilian artist Ana Mazzei. We love this one, whose graphic lines almost seem to mix the two mediums.