12.23.17
Week of December 18, 2018
A weekly Saturday recap to share with you our favorite links, discoveries, exhibitions, and more from the past seven days. This week: furniture meets fashion in a surprisingly chic campaign shoot, more next-level 3-D objects from Wang & Söderström, and a new series adding to the mounting case for one of our top trend predictions for 2018.
Discoveries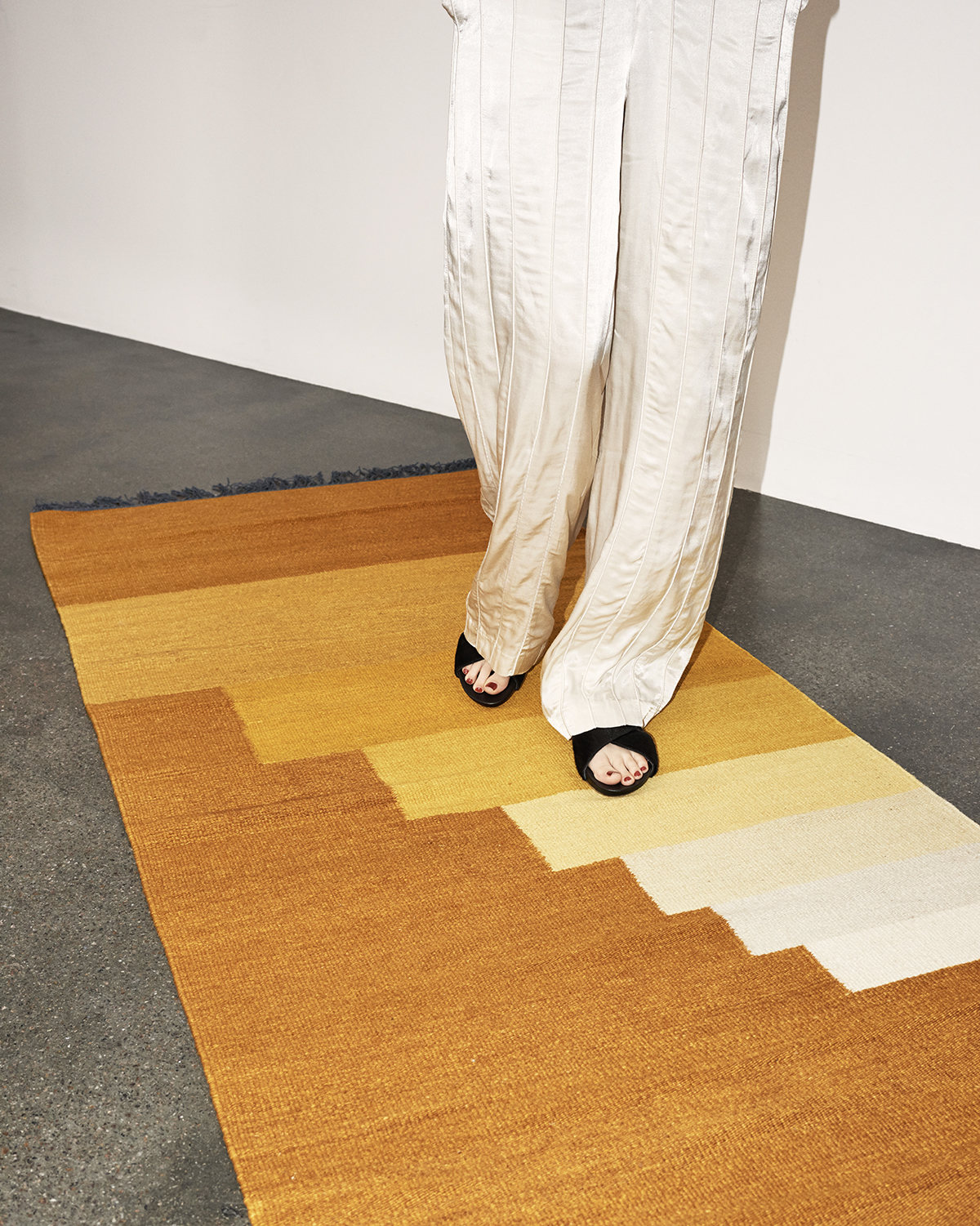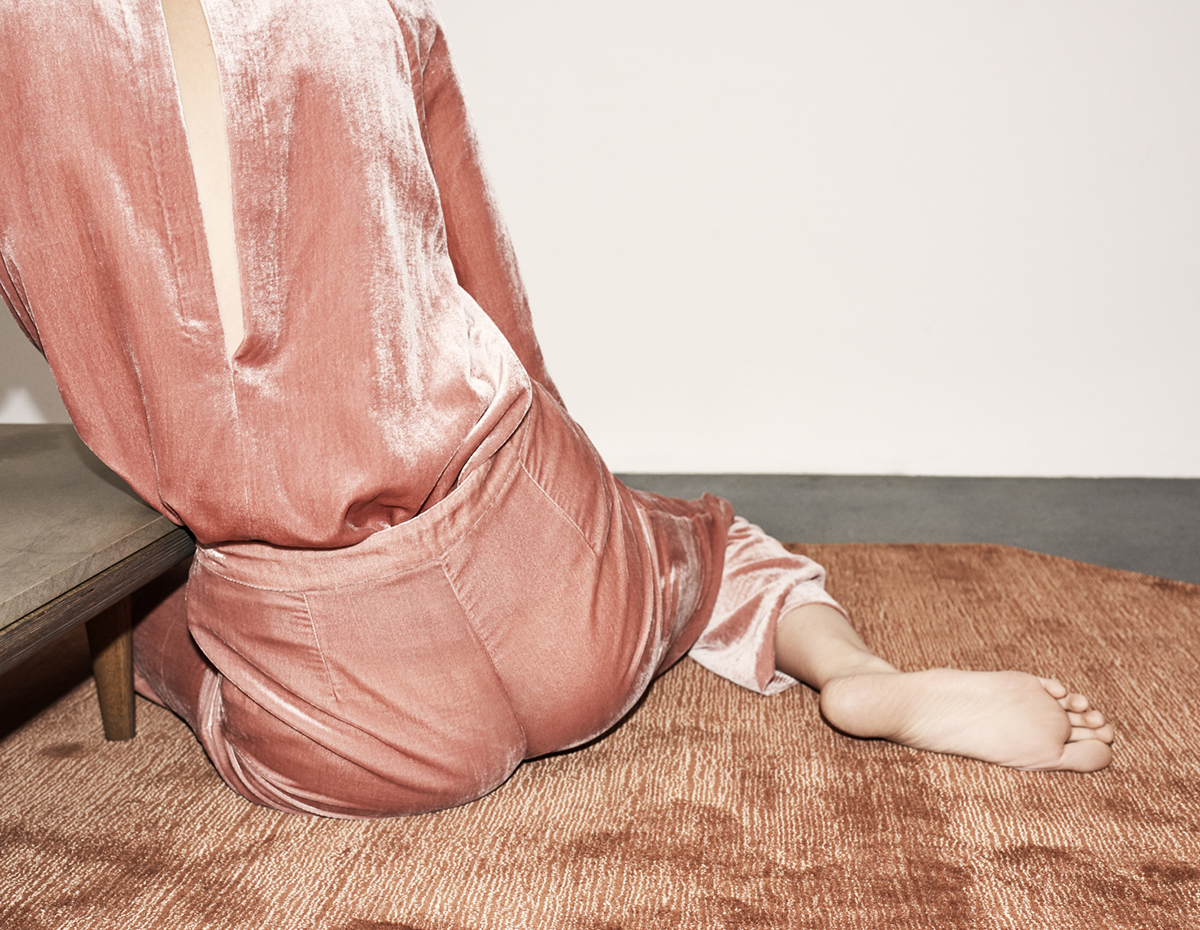 Danish furniture brand &Tradition just gave us one more reason to love them, with a very chic photo campaign shot by Sacha Maric that involves pink velvet and ribbed satin pants. Furniture + fashion can be very hard to get right so, bonus points.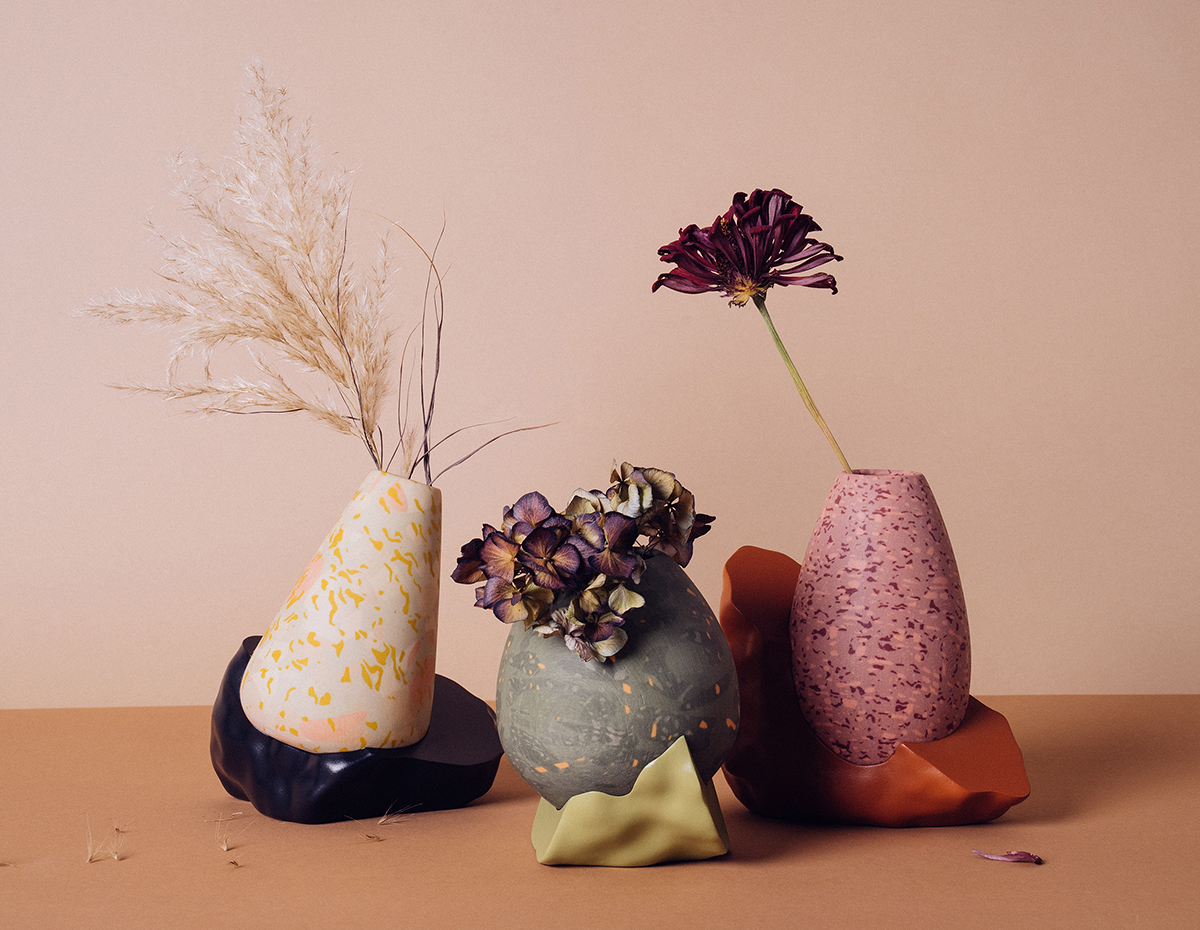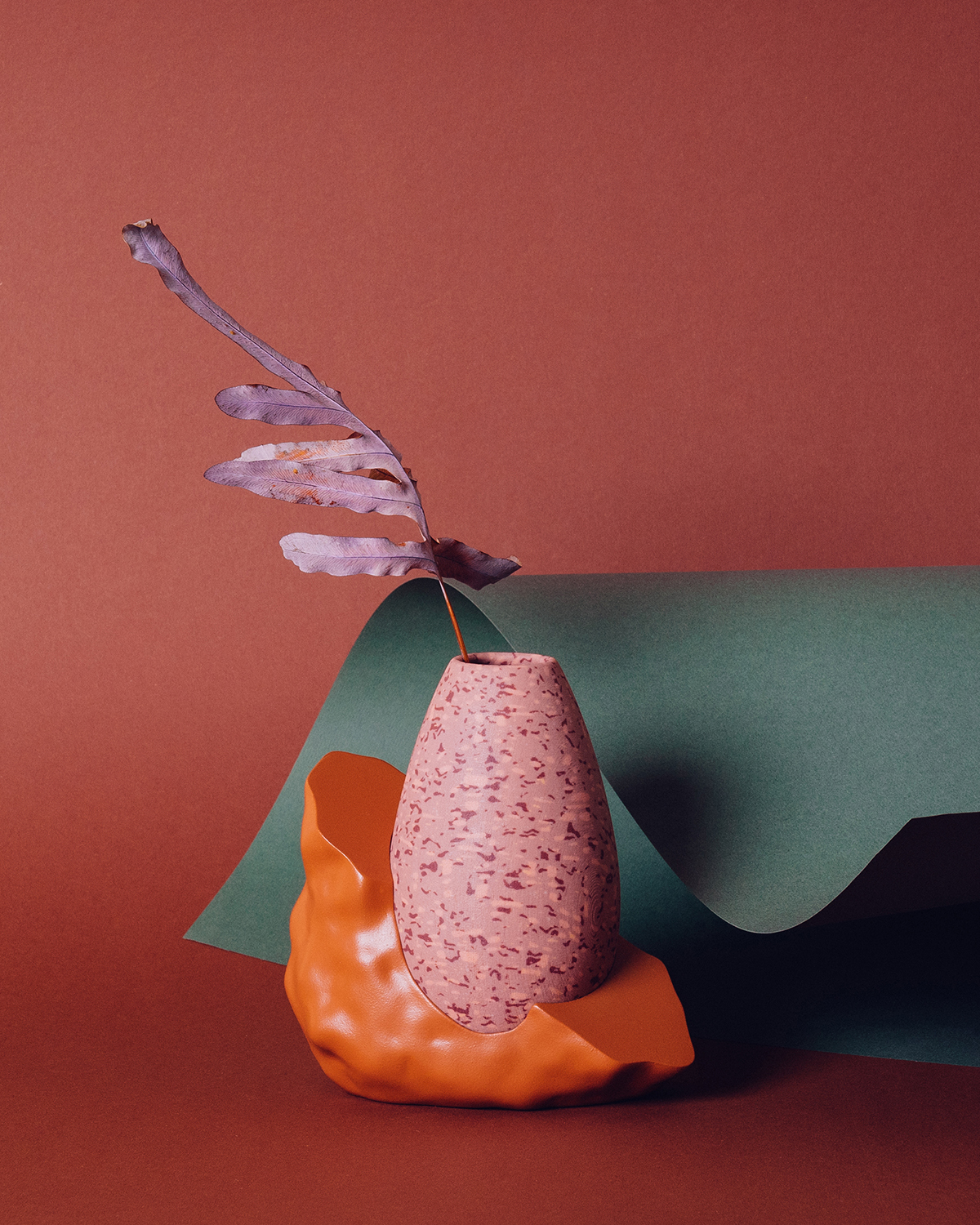 Earlier this week we published a story about Copenhagen duo Wang & Söderström's recent foray into three dimensions, and immediately afterward they clued us in to a parallel project they just did for Unique Board that allows you to actually buy their physical works. The site produces 3-D printed sculpture editions with artists, and Wang & Söderström's consists of three speckled plaster vessels nested into amorphous resin bases. (Photos by Mishael Phillip)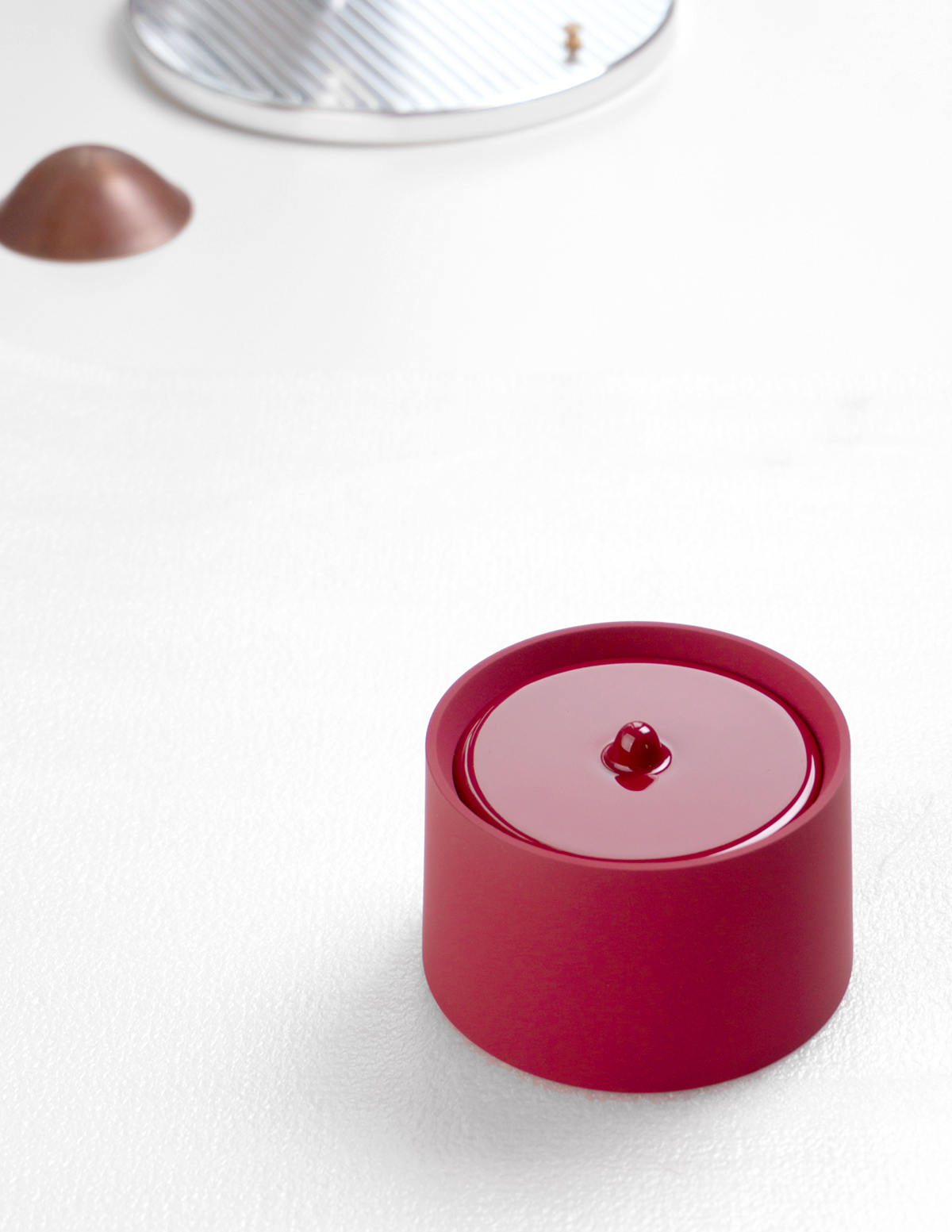 Speaking of vessels, we got an update this week from one of our fave Dutch designers, Jeroen van de Gruiter, with new pieces like this subdued lacquer container, plus an arc-shaped velvet necklace holder and a color-shifting metal tray.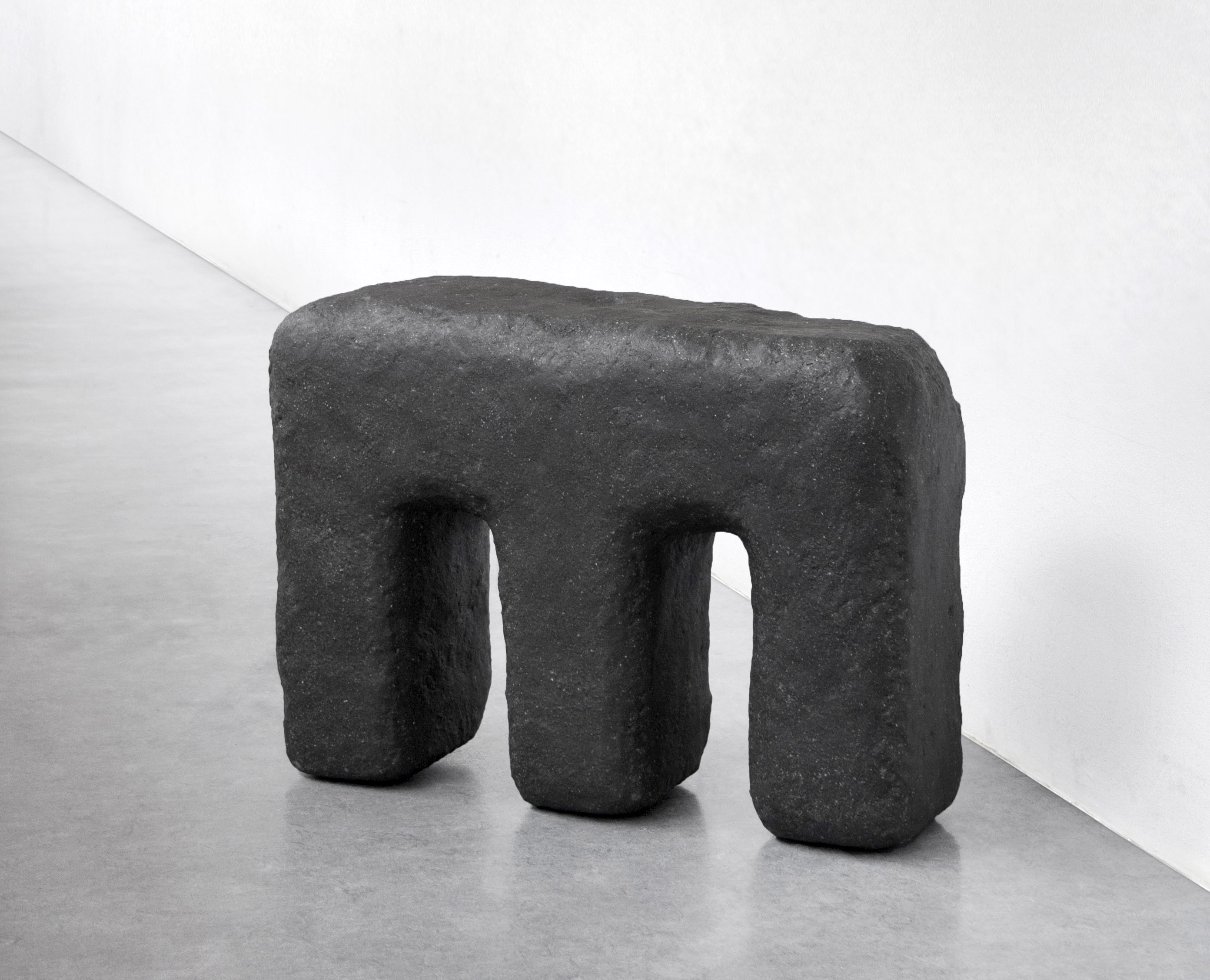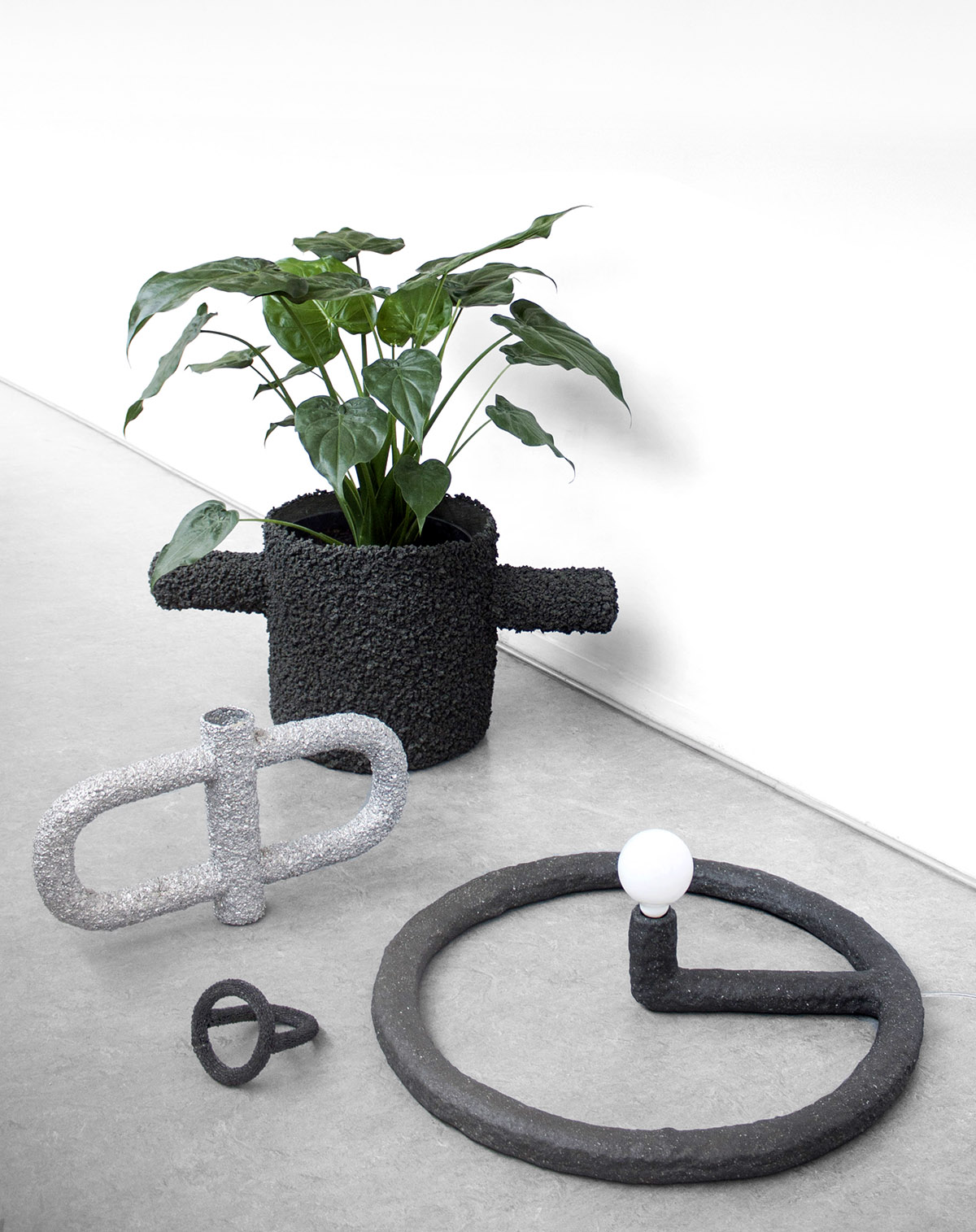 The rise of lumpy objects — which we wrote about back in August, with Carl Emil Jacobsen, Sigve Knutson, and Thomas Barger name-checked —  is a front-runner for one of our top trends of 2018; add to the list Danish designer Stine Mikkelsen, who makes quasi-functional objects with rough, uneven surfaces that she calls Tactile Monoliths. (They're currently on view at Aybar Gallery in Miami.)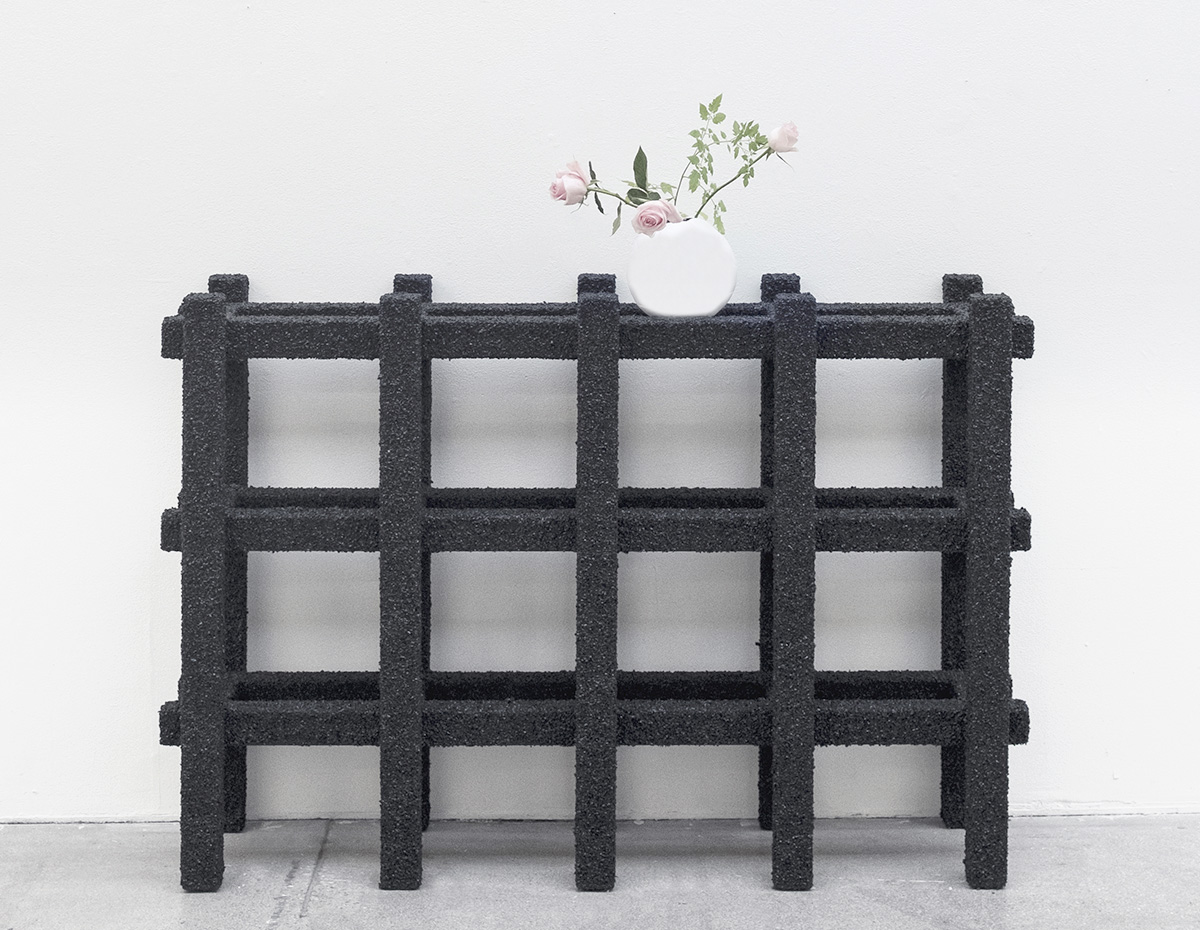 Working with similarly rough surfaces is Konstfack grad student Johan Krantz, who used those little rubber crumbs that line playgrounds and running tracks to "crystallize" the surface of this console.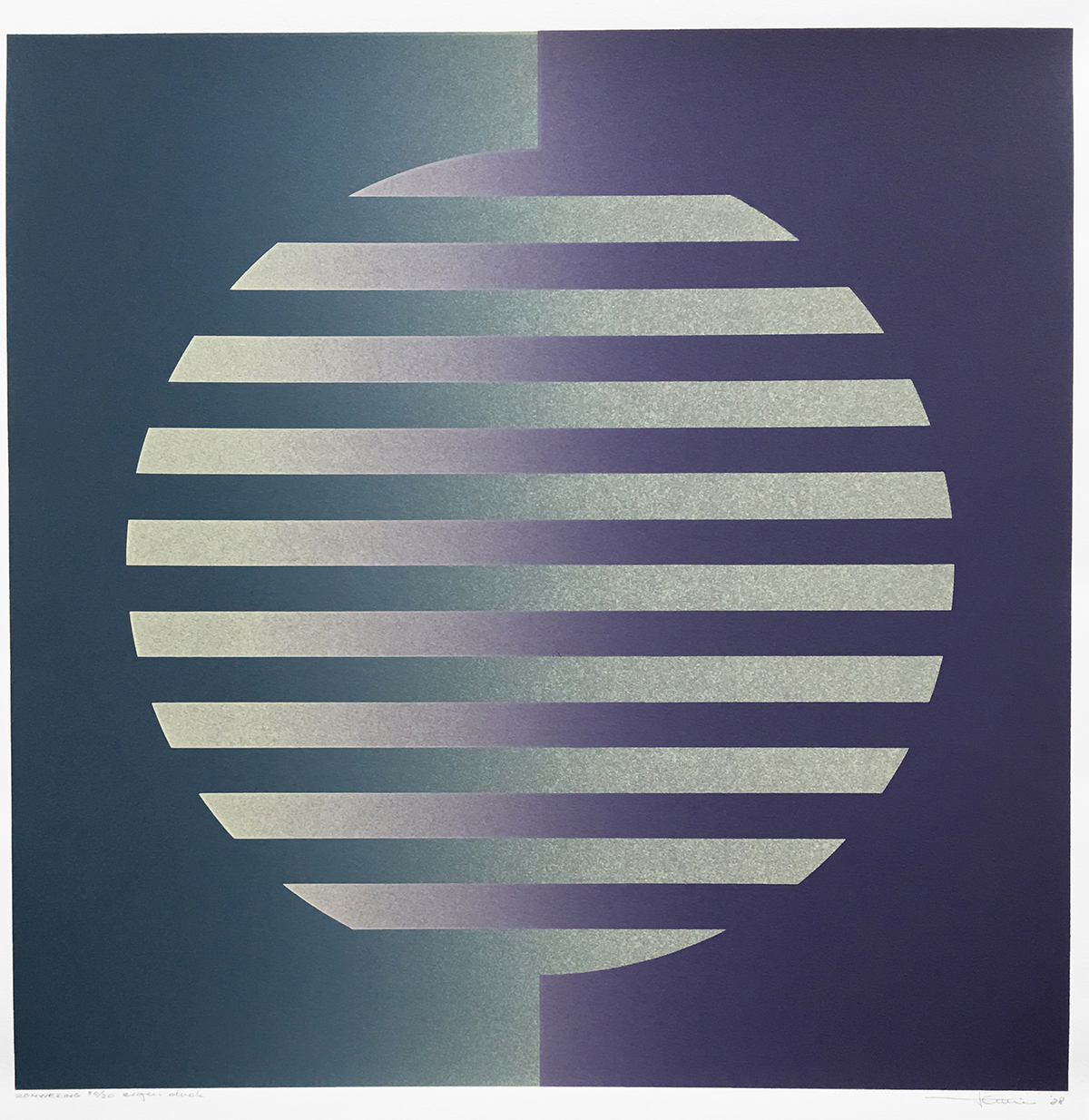 Lately I've been trolling OODE — the Dutch store and website that sells, among other things, art that's been "orphaned" from closed museums and institutions — for affordable art to fill some empty spots on my walls, and I came across this silkscreen with 80s vibes. Doesn't match my decor but, into it.
Exhibitions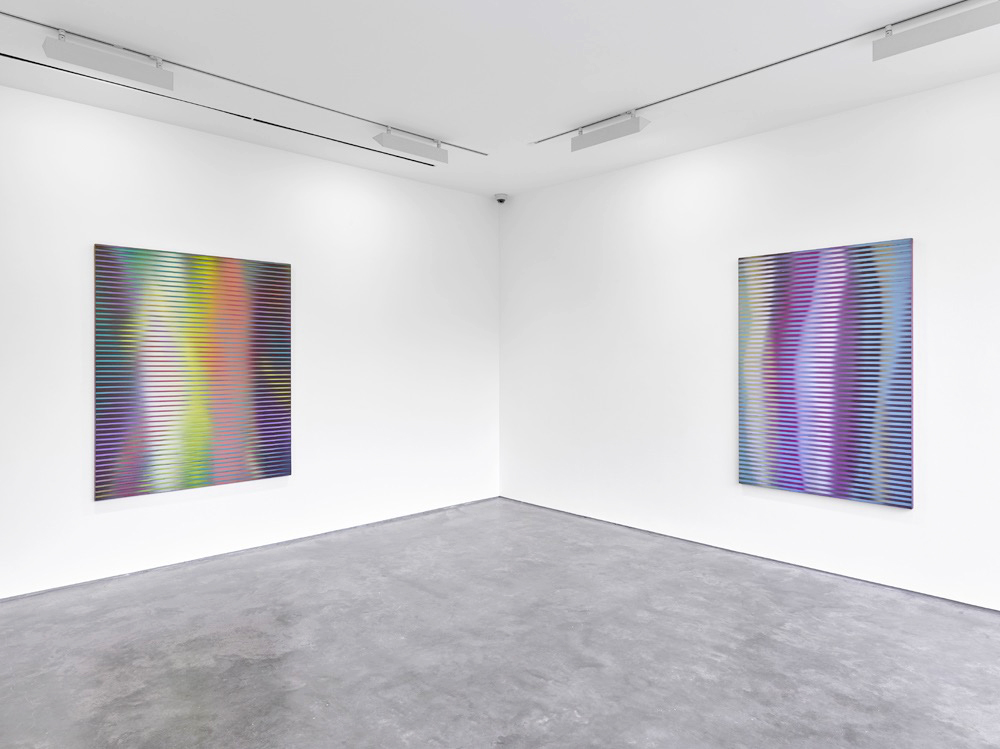 Lisson Gallery in London currently has a nice show up of Roy Colmer's paintings from the early '70s.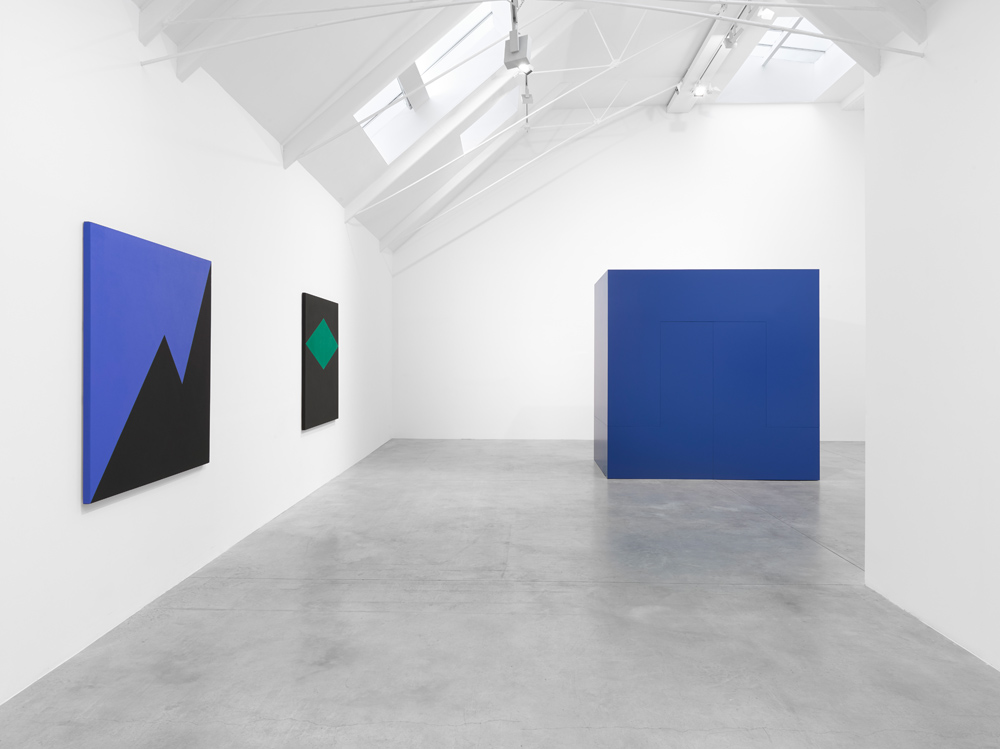 At its other location, Lisson has another nice show up of paintings and sculptures by Carmen Herrera. That blue box is one of the 102-year-old artist's "Estructura" sculptures, and it's the largest one she's ever made.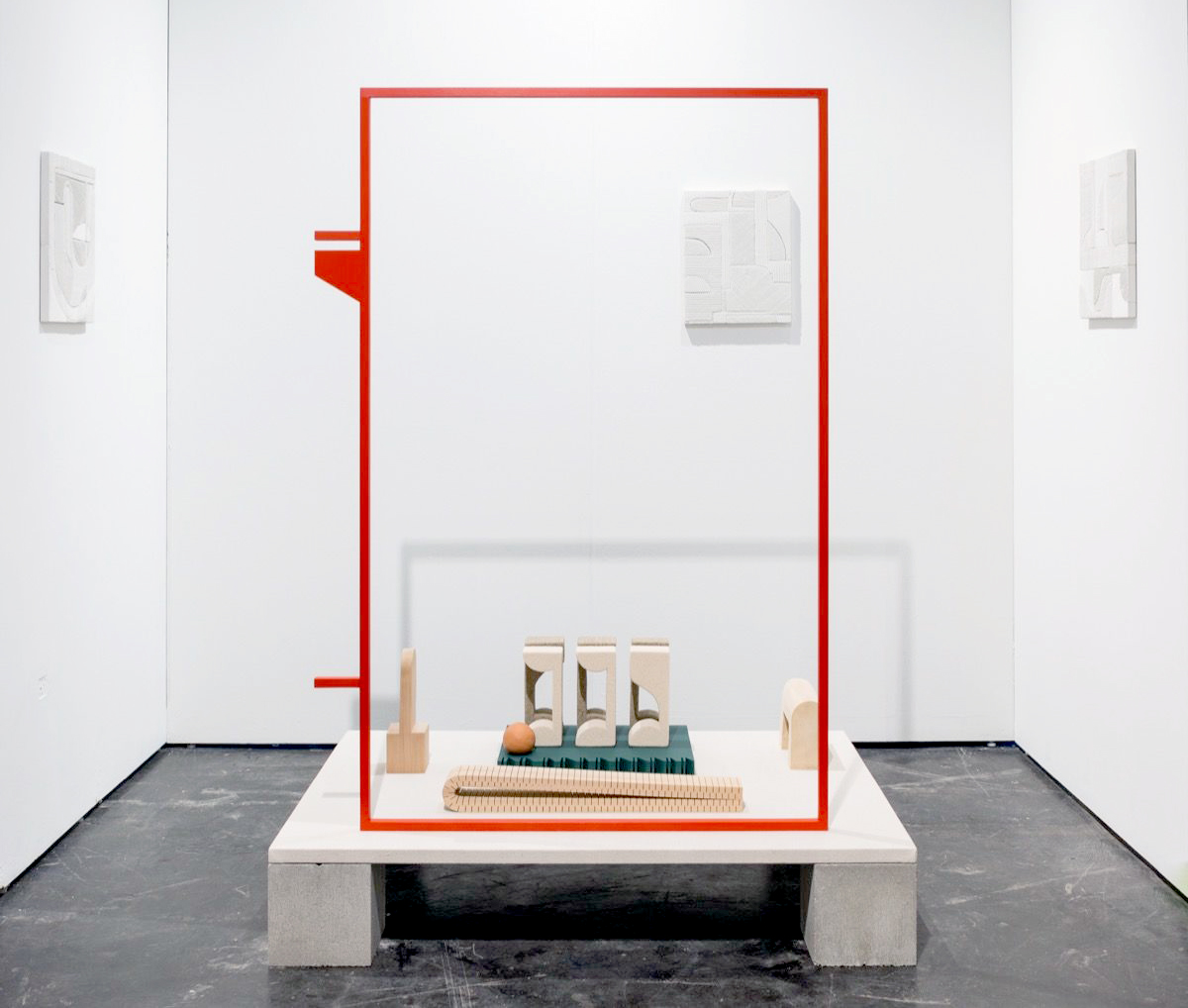 We did a story on artist Elizabeth Atterbury way back in 2015, and were pleased to be re-introduced to her work via her booth for Mrs. gallery at this year's NADA show in Miami. Expect a story catching up with Atterbury in 2018!