11.20.19
Inside the Mind-Blowing Live/Work Compound of Mexican Artist Pedro Reyes
The tradition of stone carving goes back 3,000 years in Mexico. For the artist Pedro Reyes, whose primary medium is rock, the weight of this history is neither burden nor boon; it is the simple fact from which he's built a post-colonial legacy all his own, often with his own bare hands. "We are kind of cultural survivalists," he tells me with a laugh.
We're seated on a sofa in his Wonka-esque live/work compound, which abuts a supermarket, of all things, in the La Concepción neighborhood of Mexico City. Rain raps harshly on the skylights above us, rows of circular windows like the bottoms of glass bottles looking out onto the gray sky.  The space includes facilities for welding and metal work, wood craft, storage and archiving, an editing suite, and a residency area for visiting indigenous artisans; the roof is bedecked with solar panels. The family's private residence, where the entire team worked out of a garage up until about two years ago, opens at the ground level onto a large shared courtyard. Wandering throughout induces, by turns, jealousy and vertigo.
PHOTOS BY GENEVIEVE LUTKIN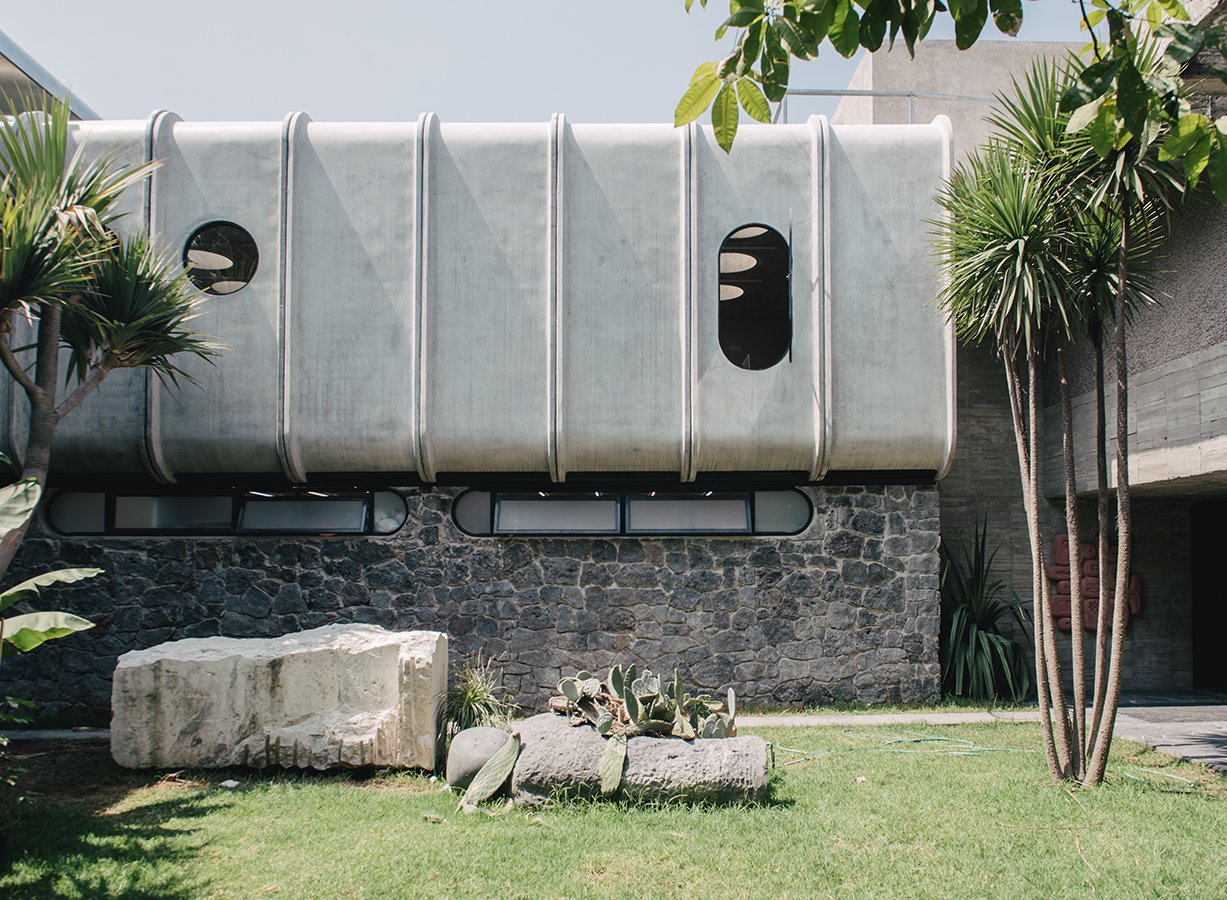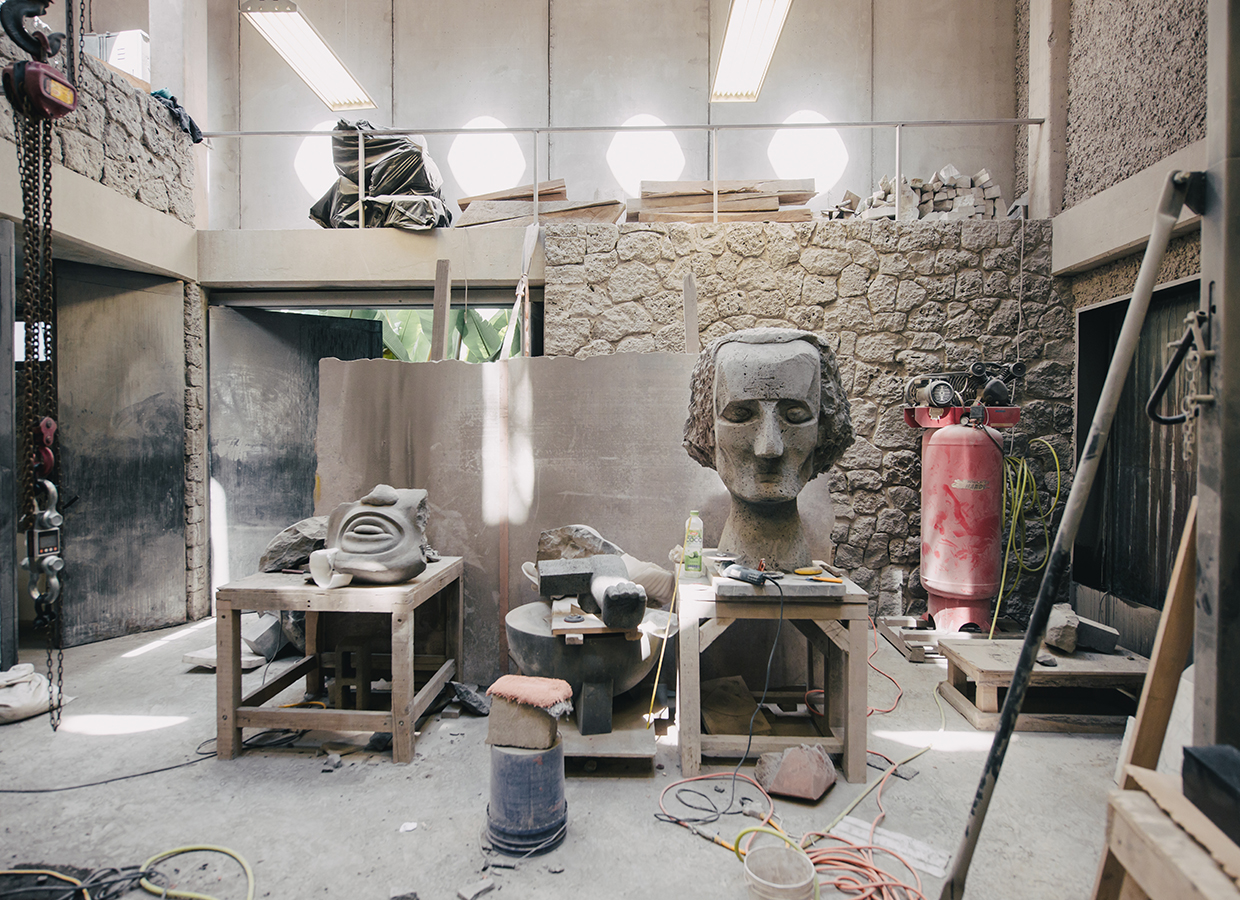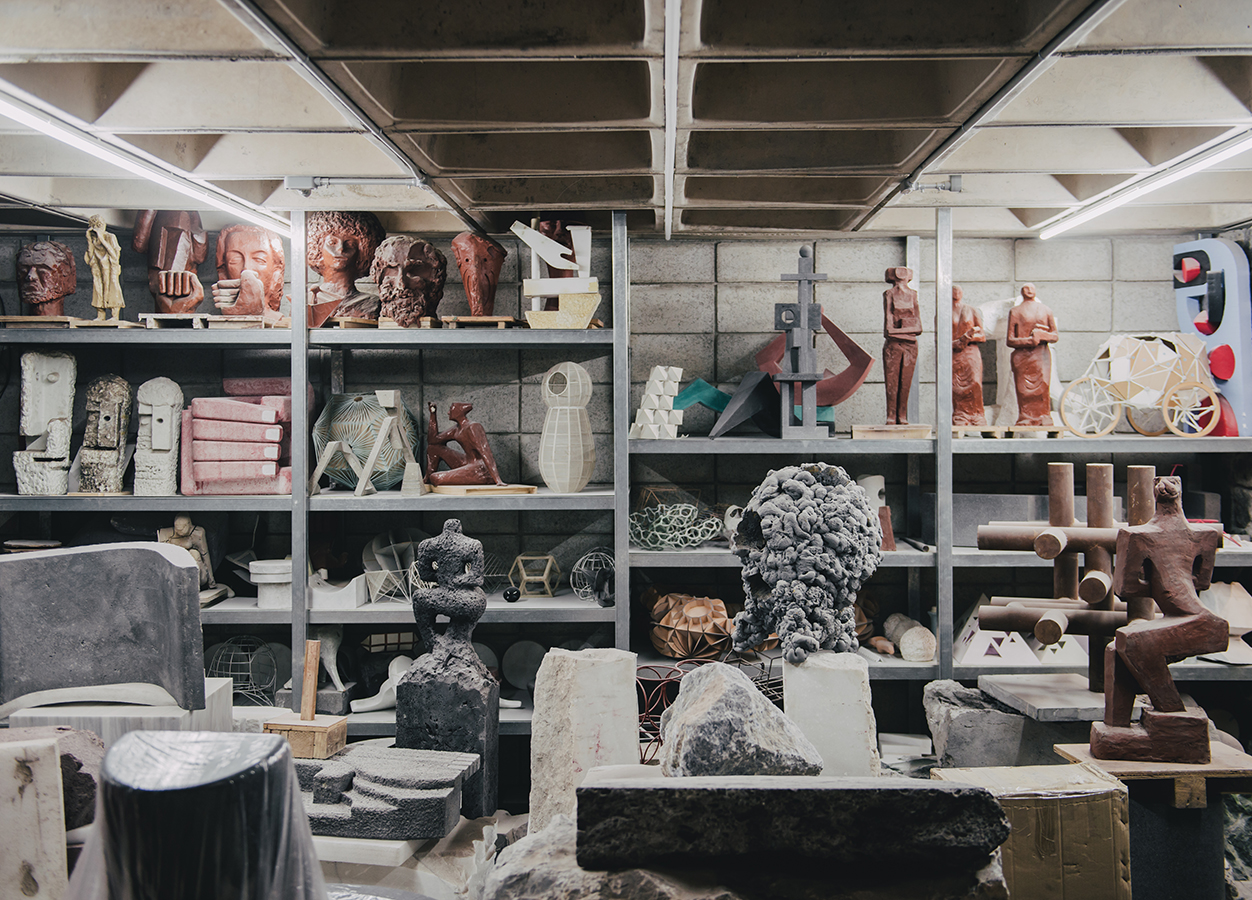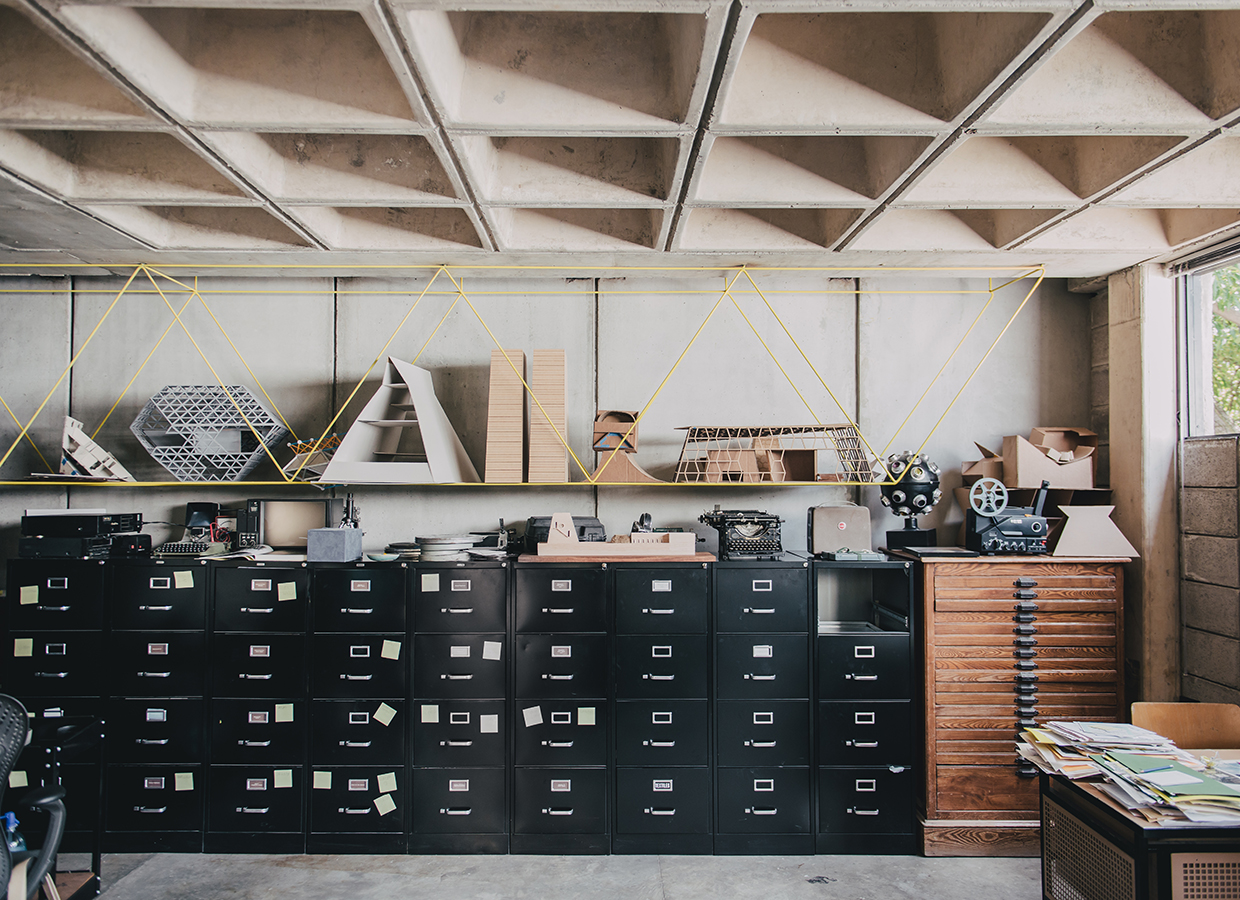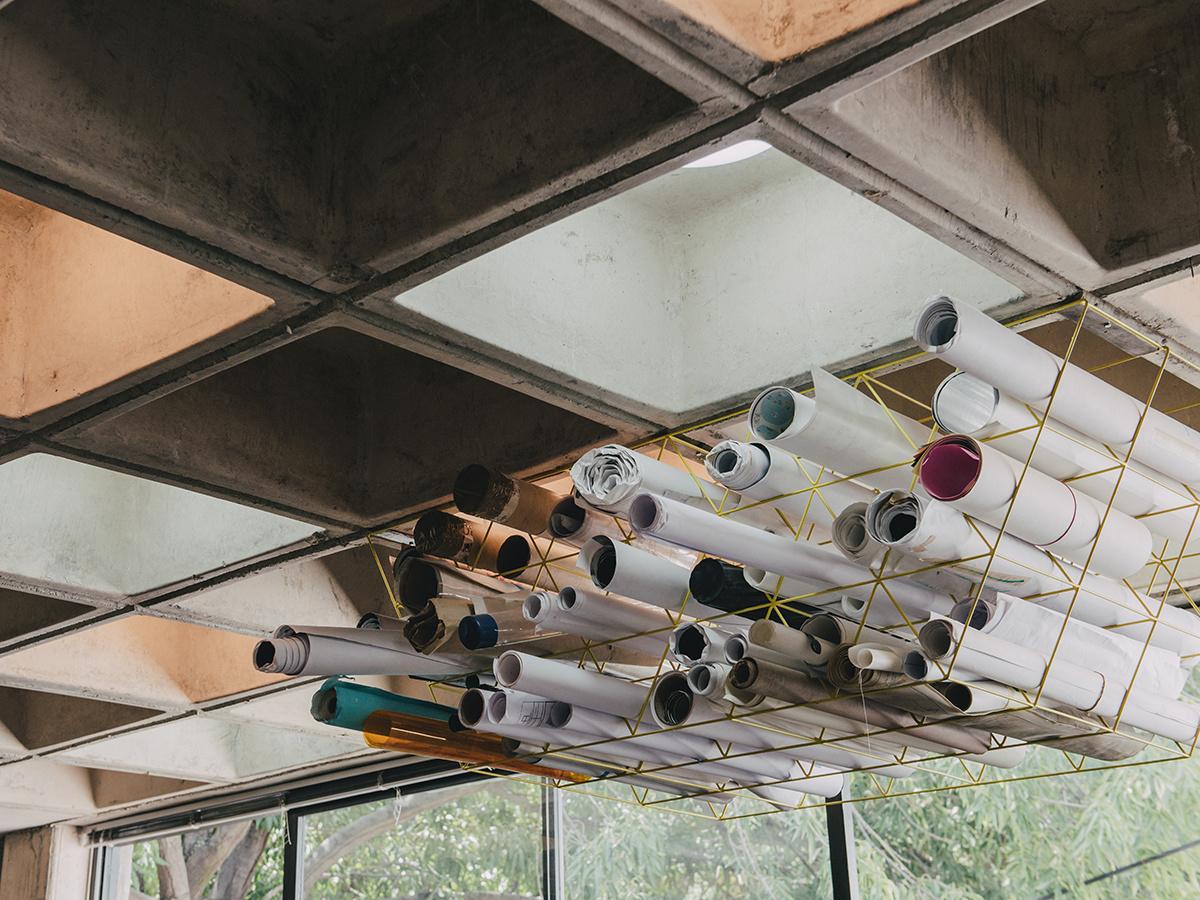 A self-proclaimed "cyber-Marxist," the 47-year-old Reyes is known for projects with a political bent, like the exhibition Palas por Pistolas (Guns for Shovels), shown at the Biennale de Lyon in 2009, for which he collected over 1,500 guns that were then melted down to fabricate shovels for planting trees. "If we can transform matter we can transform the psychology of the mind, and hopefully society," he told the Chicago Tribune this past summer. He and his wife, the fashion designer Carla Fernandez, received Design Miami's 2018 Visionary Award for their work with a "brilliantly synthesized spectrum of influences."
This is all to say that art and action go hand in hand for Reyes, and that his compound (there is truly no other word for it) is a microcosm of a different way of life — "Anarcho-Communism" is bandied about at one point, and the term sticks. His studio space is as much a laboratory as it is a factory, an environment with controlled variables and a given set of inputs working toward a desired outcome, whether that's the downfall of Jeff Bezos's Amazon or simply preserving outmoded technologies. Reyes is preoccupied not with objects in and of themselves, but how they're made, why they're made, and how they in turn shape us.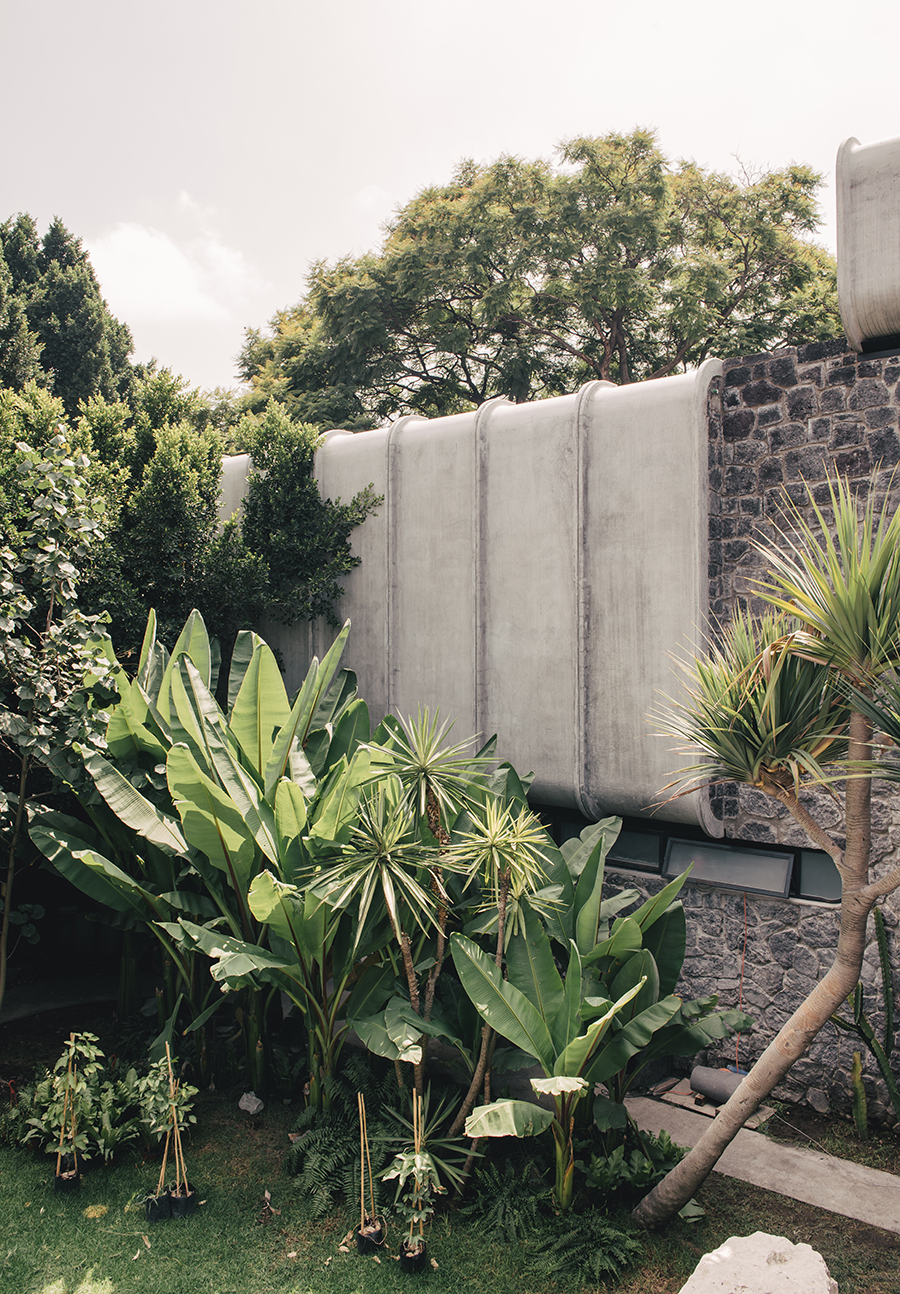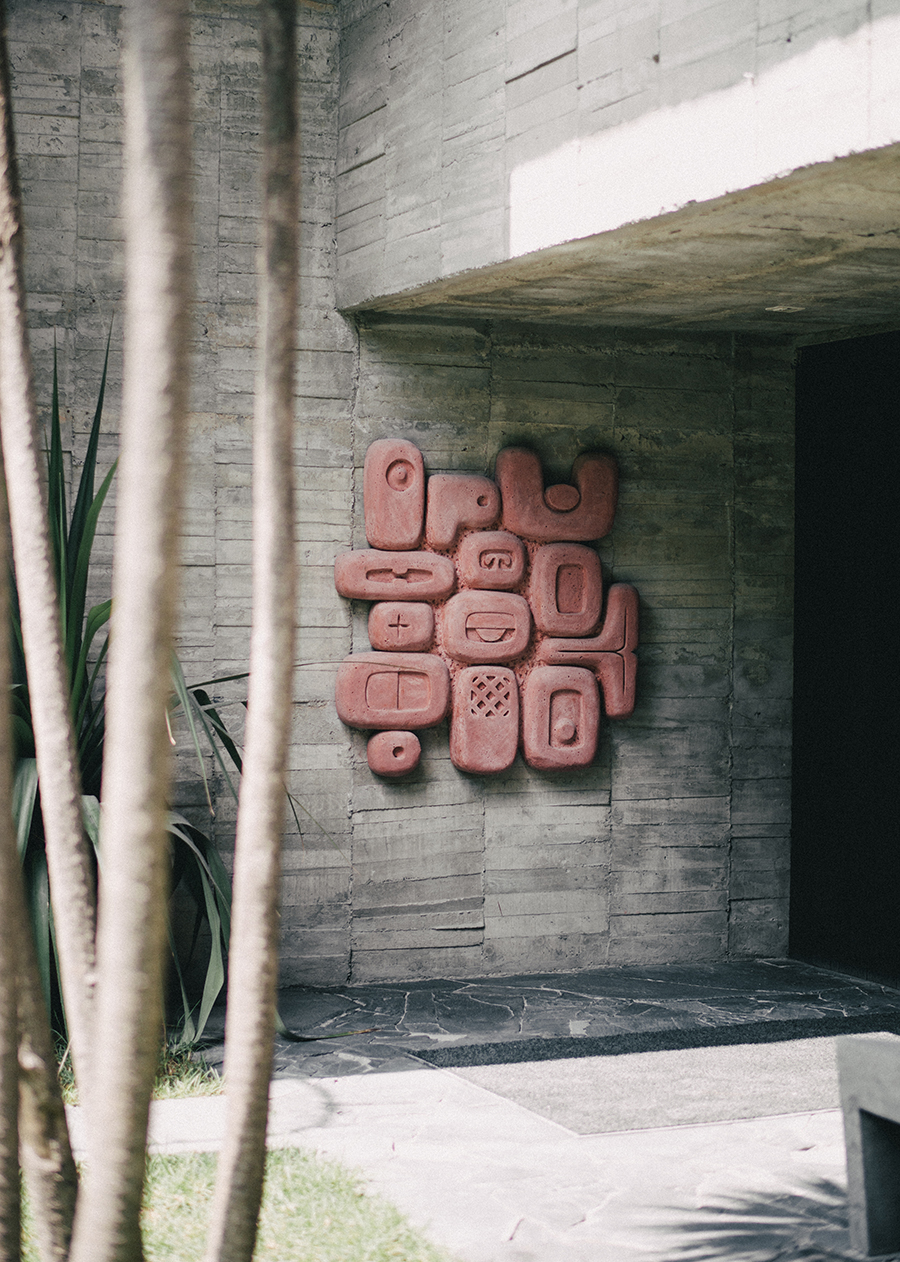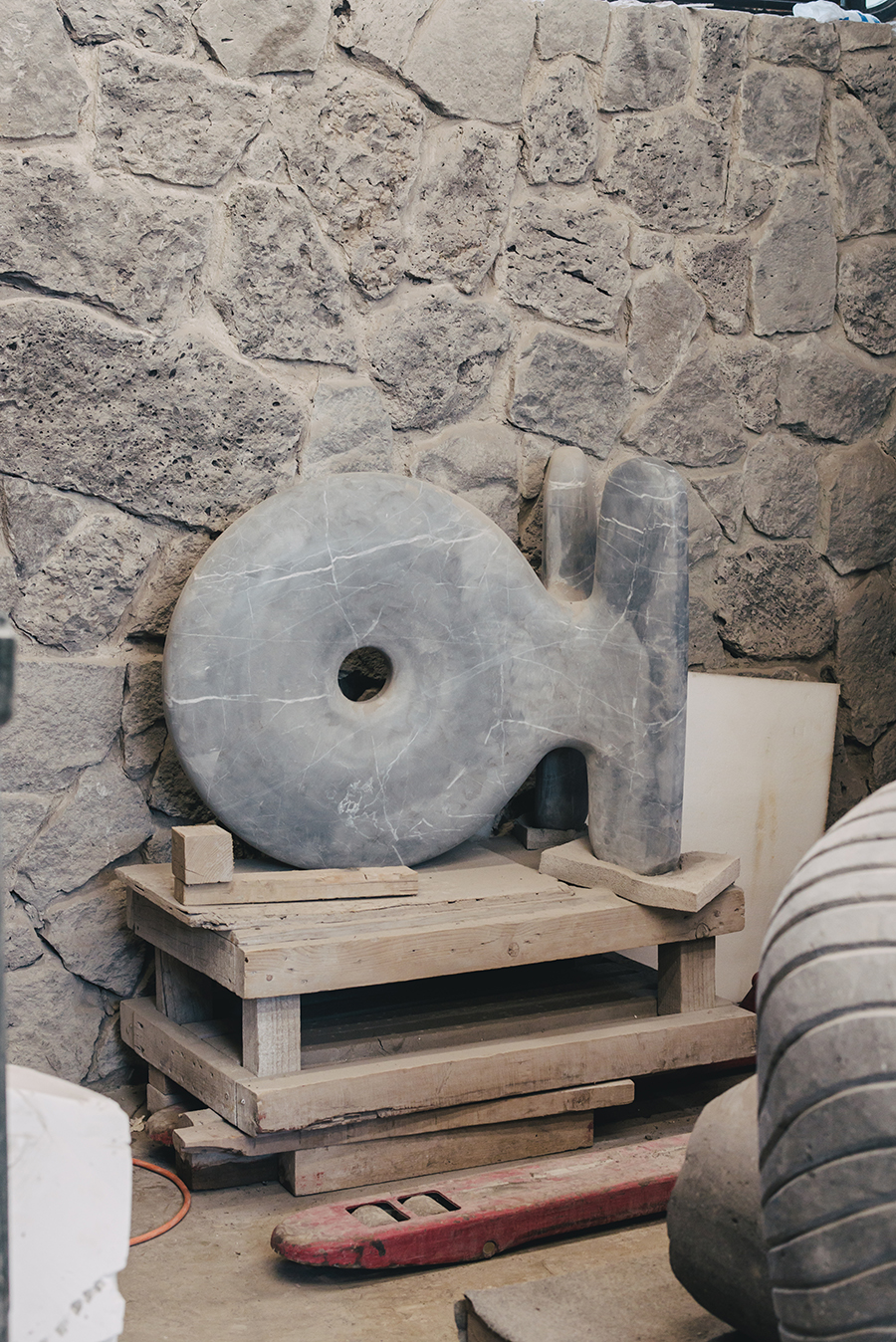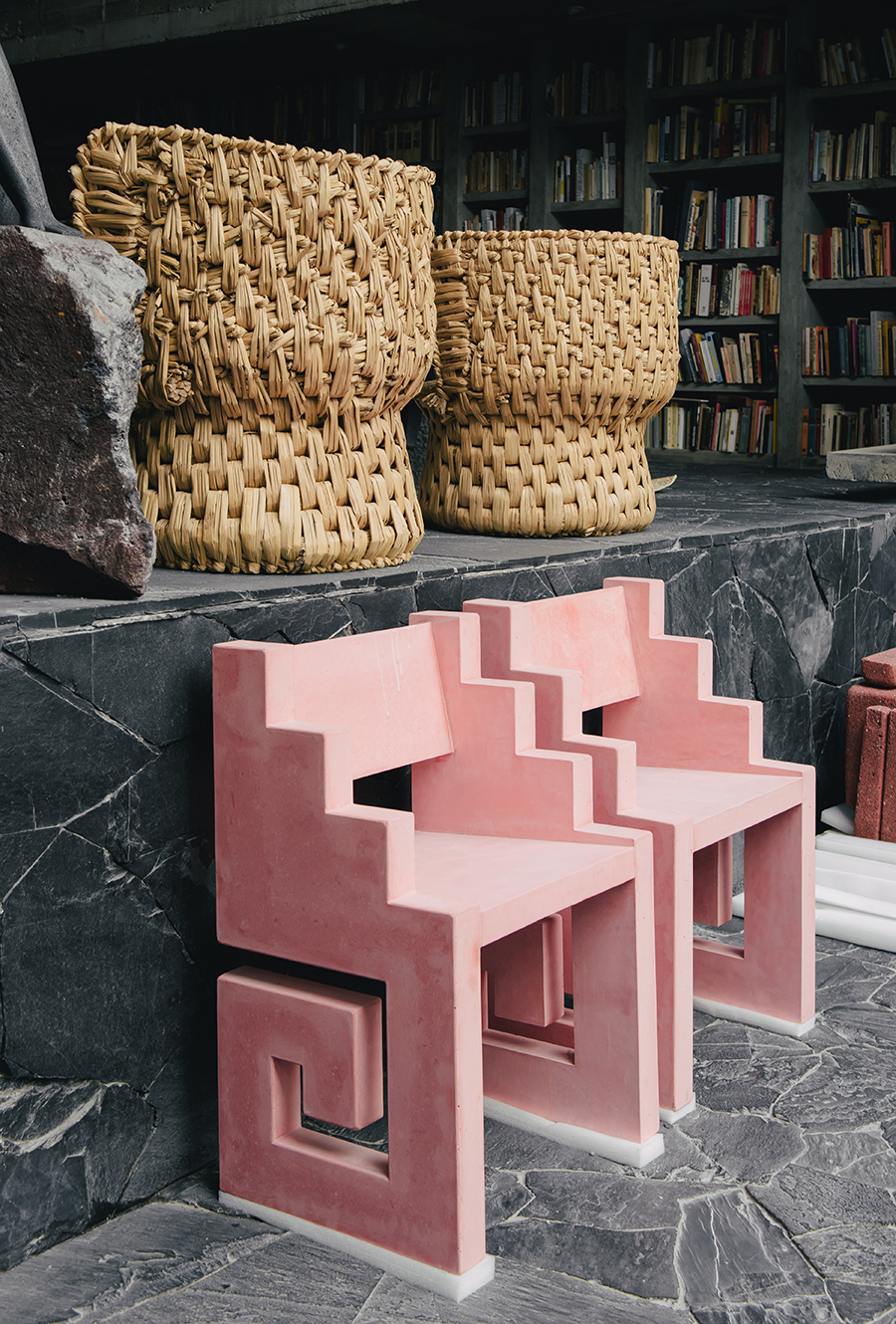 Design-wise, Reyes is well known for a recent set of serpentine chairs in pink onyx terrazzo, as well as his Metate chair, a nascent icon based on the centuries-old Mesoamerican food processing tool of the same name. His various work spaces are littered with scale models and drawings, but also dust, dirt, and what can only be called procedural ephemera — discarded bits of things, the byproducts of getting somewhere. "There are processes of creation that are very, very ancient that have been developed over the course of thousands of years," says Reyes. "In the last thirty years, with more acceleration in the last ten, new technologies have erased that knowledge bank of the trade. And to learn that again is very hard."
Workers cut and saw clay models by hand, at scale, but for some pieces — design objects like tables and chairs, mainly — prototypes are also laser cut from MDF to better account for details like thickness and inclination. They then build the piece in rock. (One table recently had to be rendered in papier-mâché because it "had too many curves.") "Computers create atrophy," says Reyes. "People would spend hours clicking on a mouse to render [this work] in 3D. We hate that. We don't want people clicking."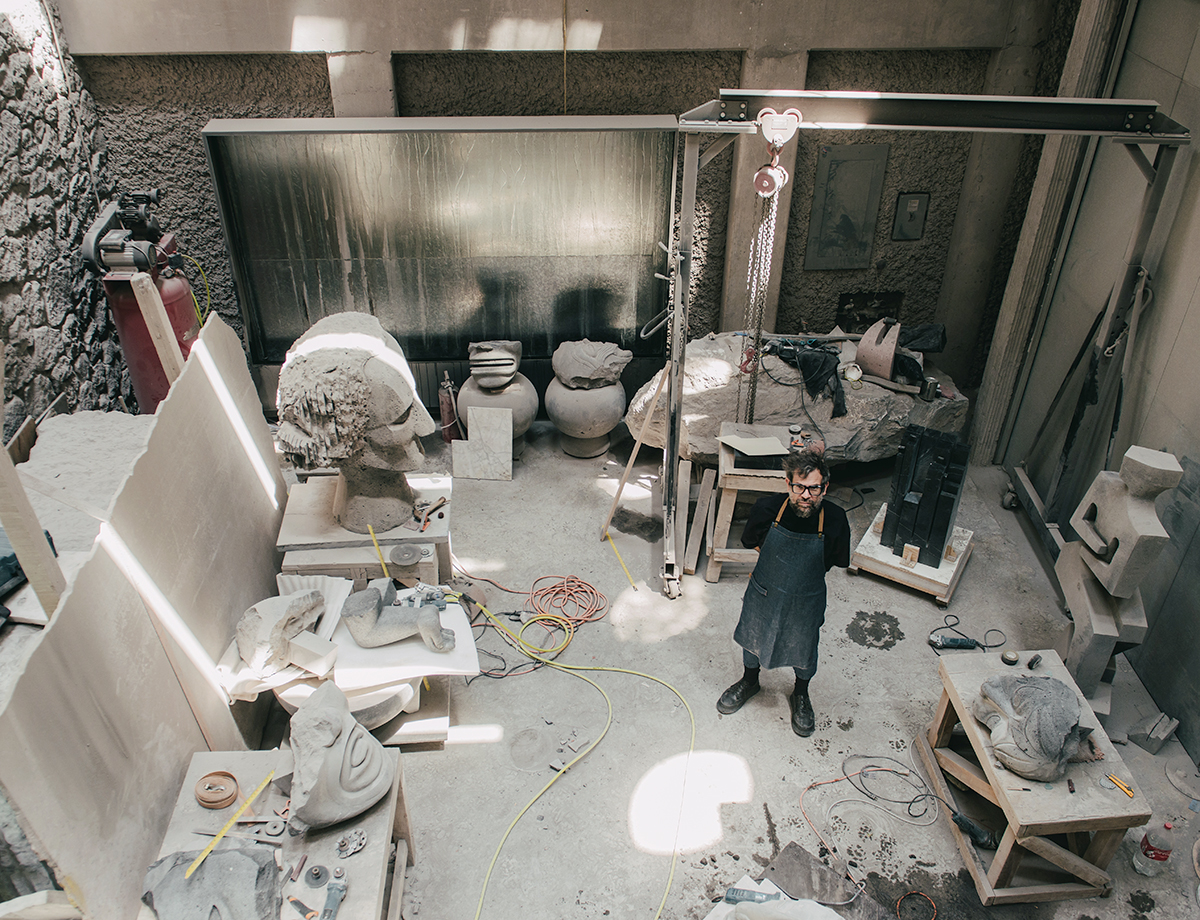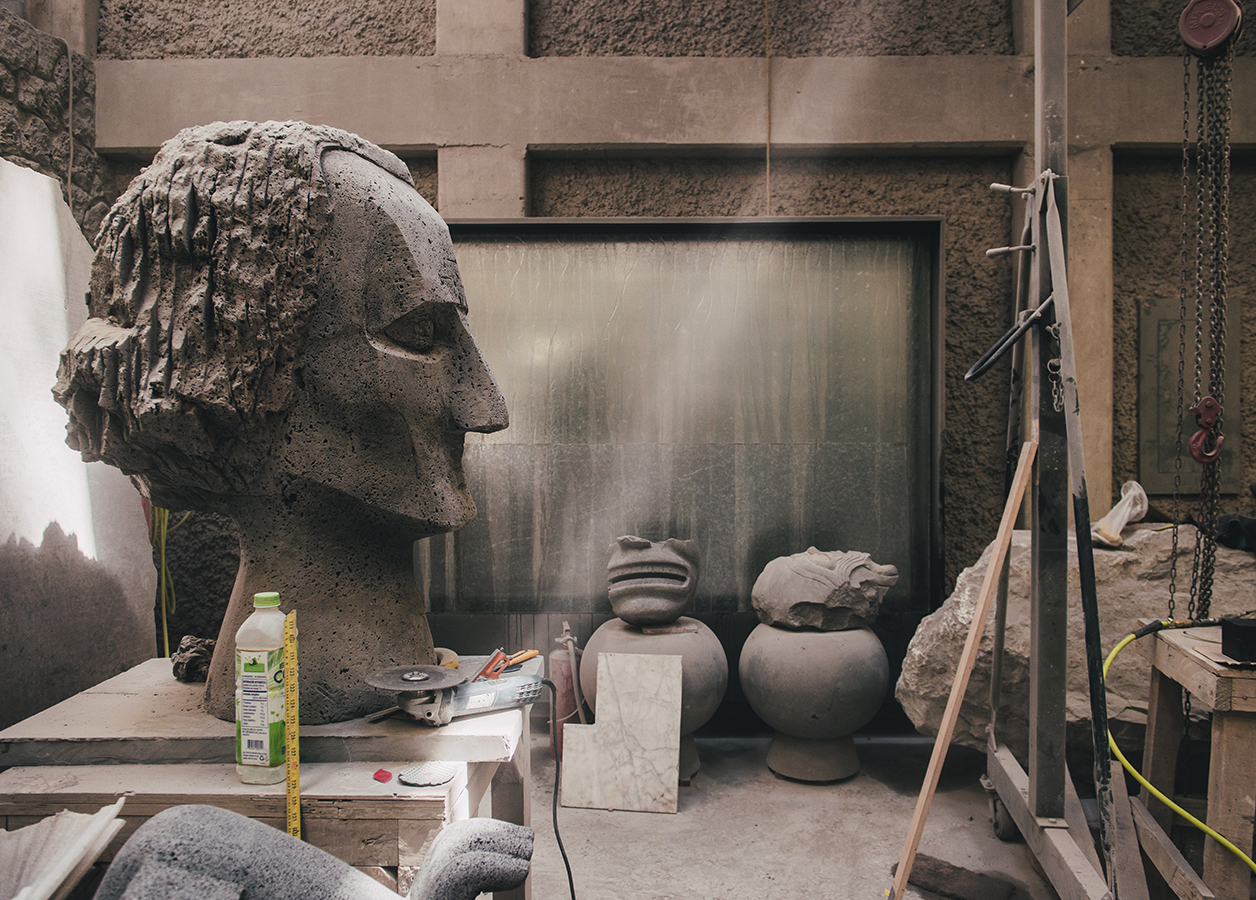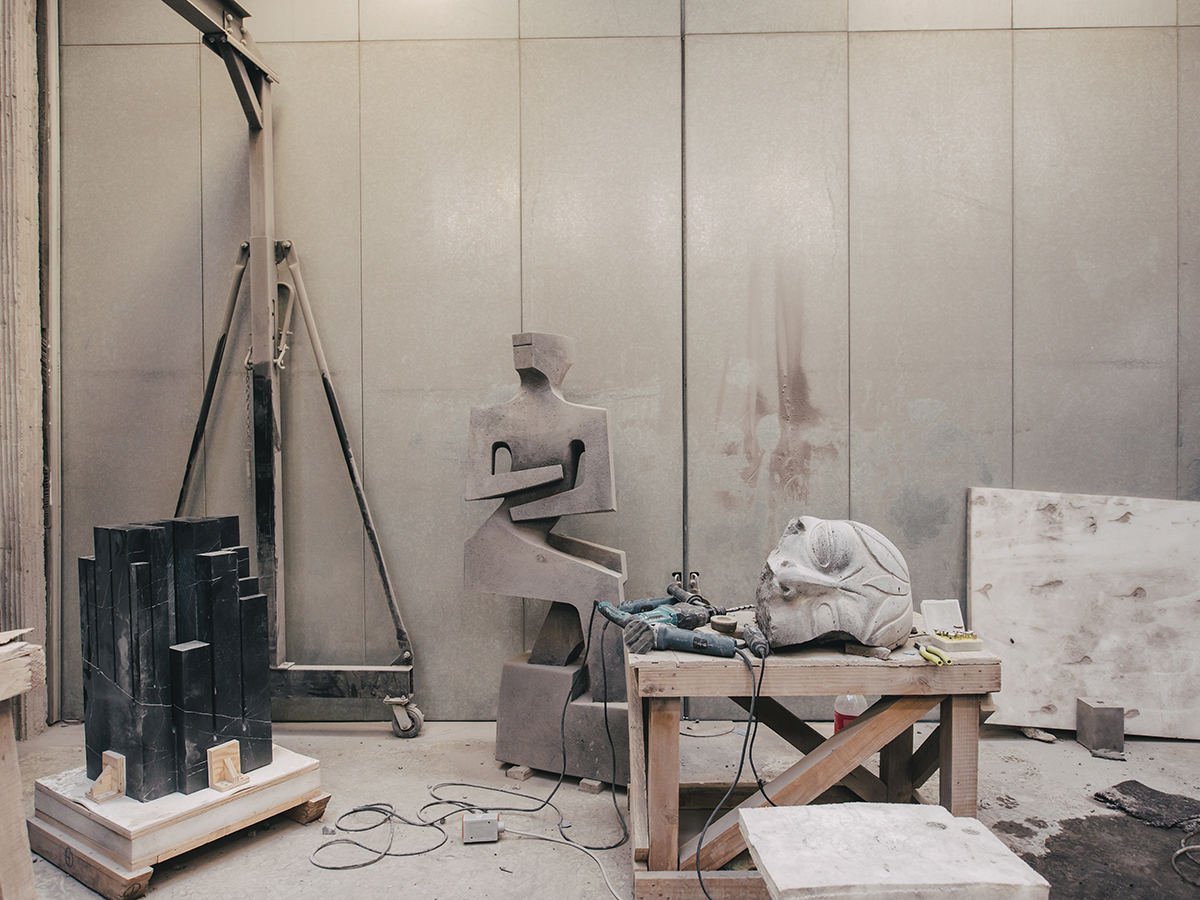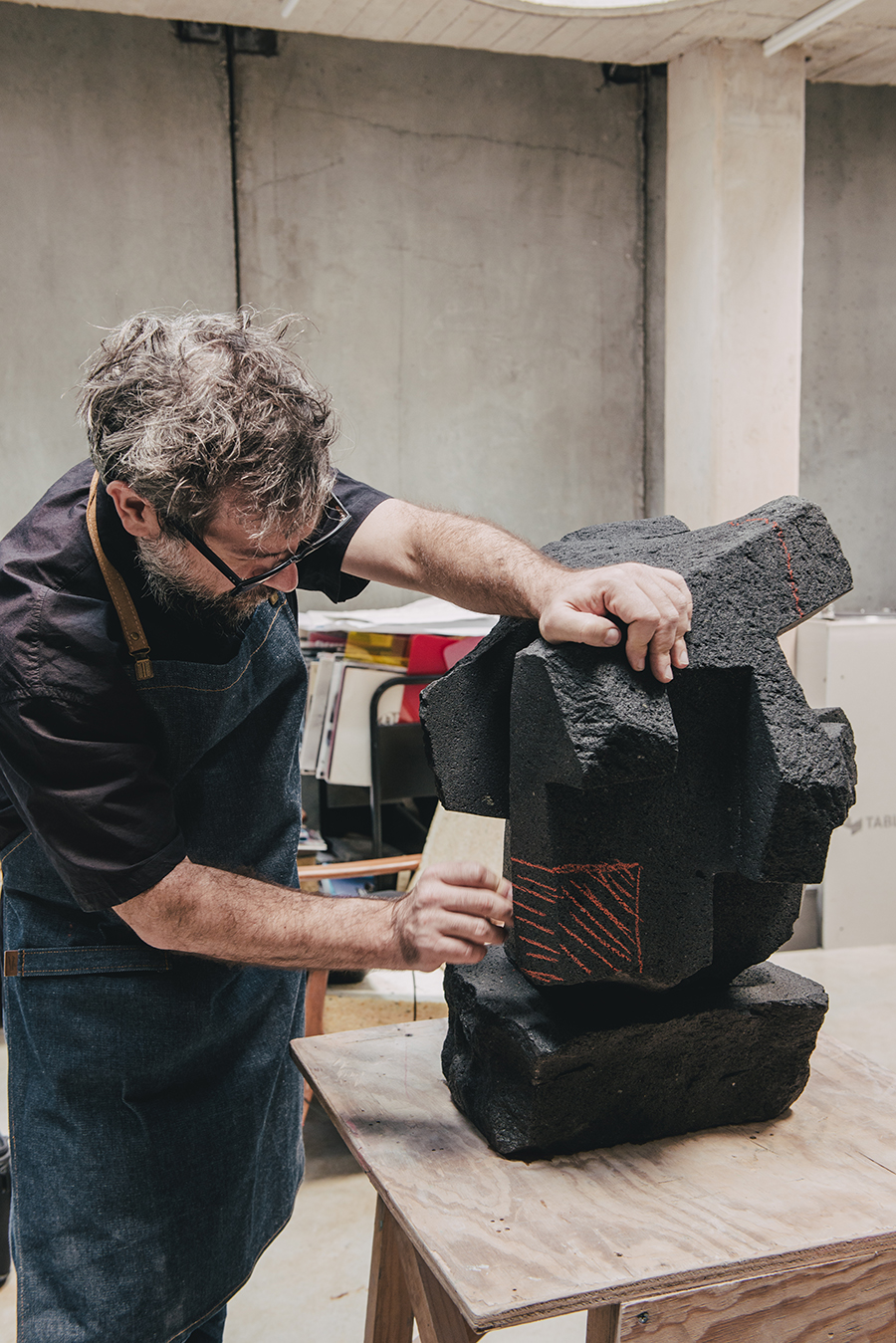 In addition to sculpture and furniture, Reyes has more recently started to take on architectural commissions. (His first architecture project was the renovation of his own home.) For these, his team makes models in balsa wood and MDF; negative molds for a beach house in Oaxaca, inspired at turns by the Bauhaus and Mayan pyramids, line the shelves in one room. "I think the difference between sculpture and architecture is that architecture has plumbing," says Reyes. "If [a project] won't fit within the language I've developed in my artistic practice, then it's not worth taking that assignment. [This client] wants something like future caveman," he notes, pointing to the models. "We're working with a lot of references from Brutalism."
"Future caveman" is an apt way to describe Reyes himself, no slight intended. He worries that the cloud could "be erased" and part of his practice is subsequently trying to keep certain cultural products from extinction. To that end, he is currently developing a mobile application that can act as an "alternative to Amazon." "Our slogan is Mi Cosa Es Tu Cosa," he says, which translates to "my thing is your thing." The first function of the app is as a lending library, using his own extensive collection of books tucked famously away on multi-story built-ins, as fodder. Interested parties are vetted through Instagram, which doubles as a tool for reinforcing due dates. "If they don't return the book we can shame them," Reyes says with a laugh. (That this system is based on wealth and access to shared commodity experiences is maybe either beside the point, or the point entirely.) So far, 100% of the books lent have been returned.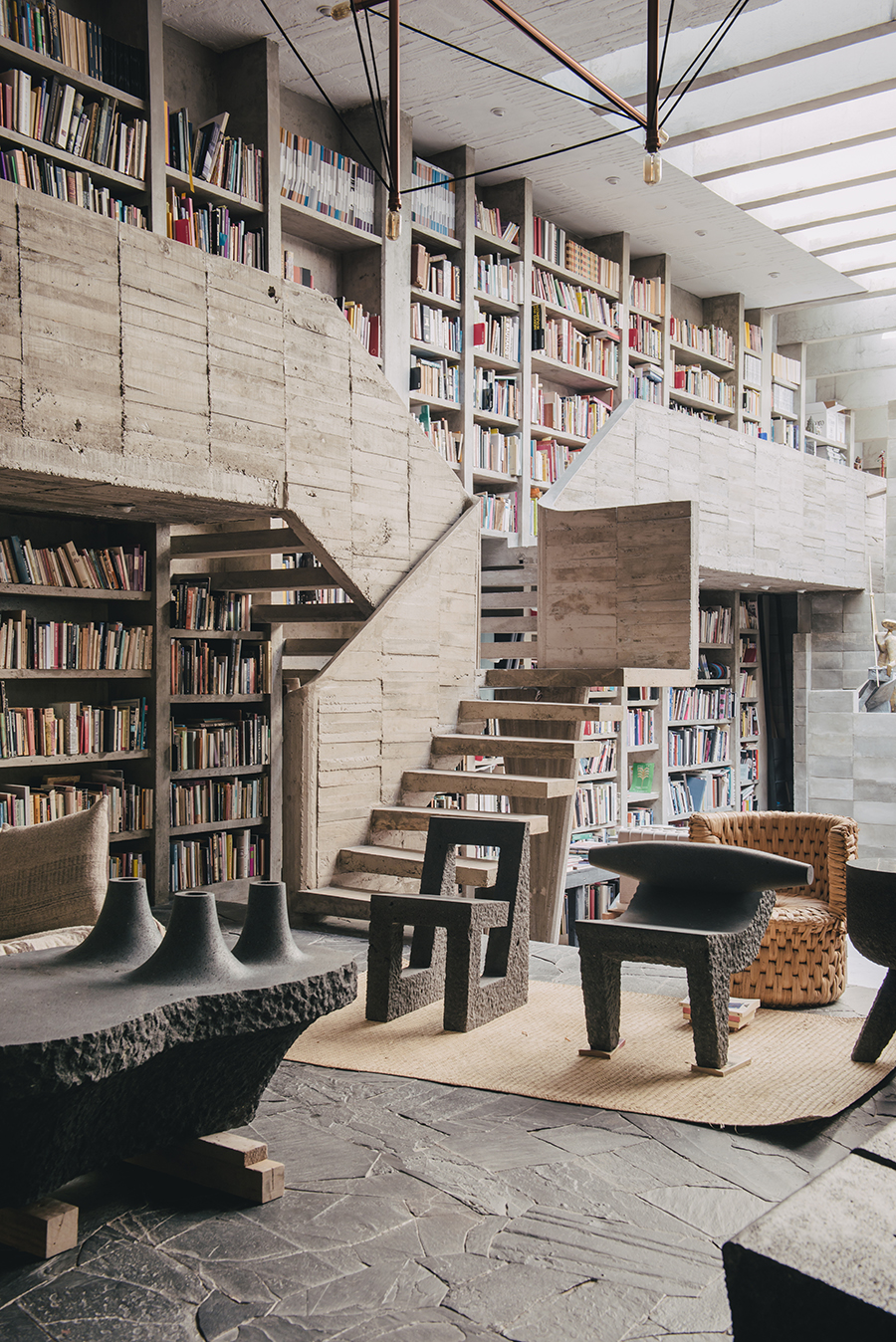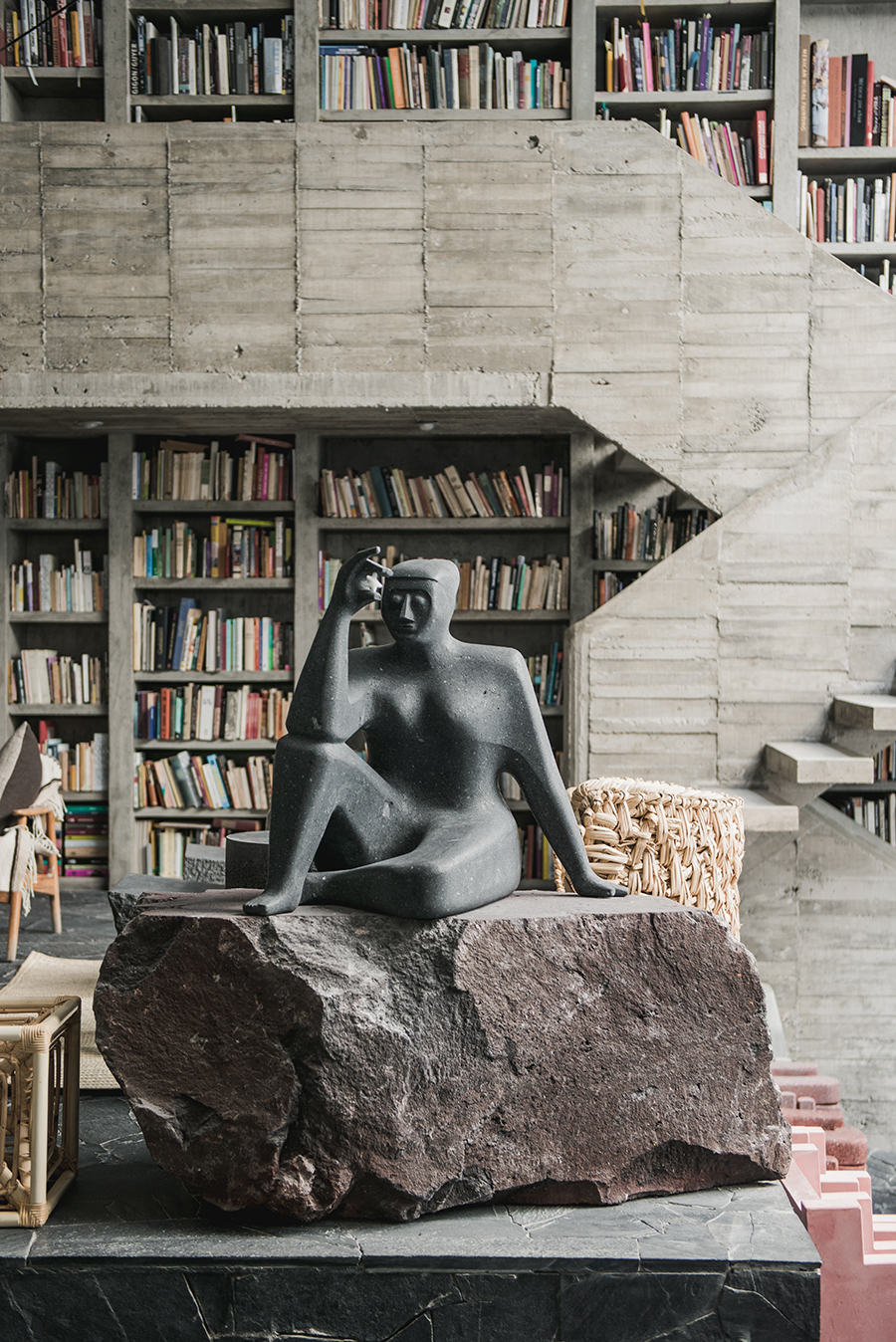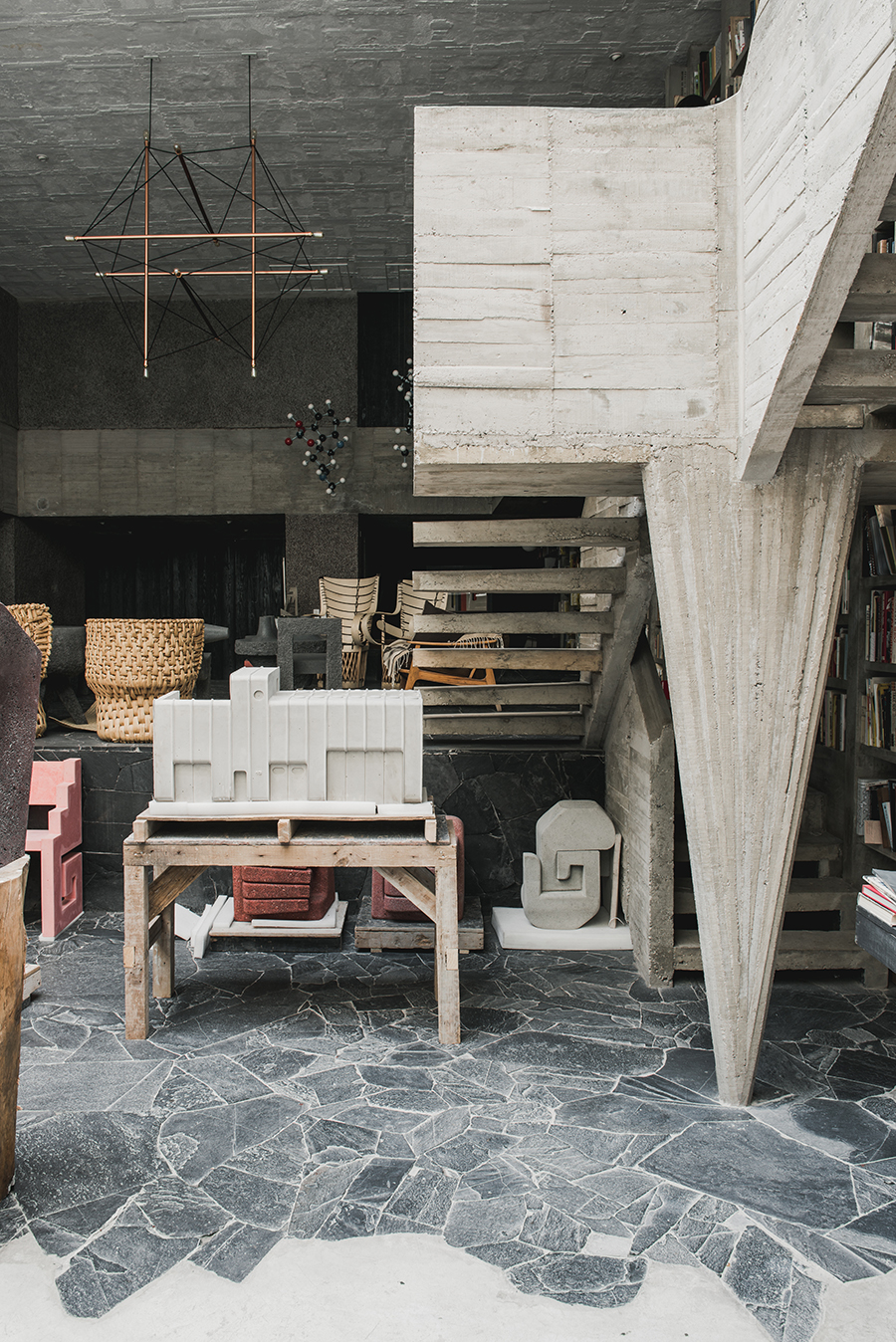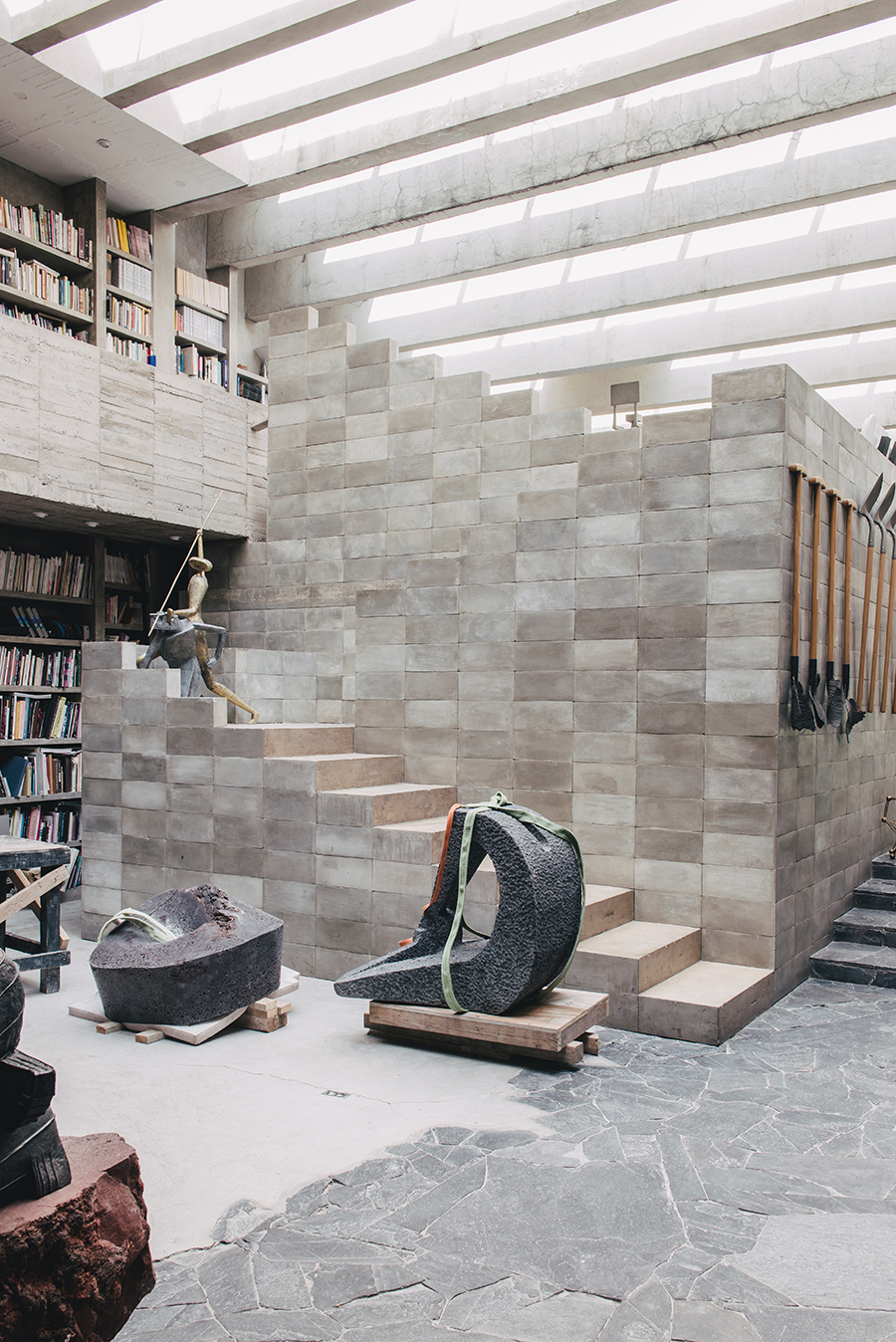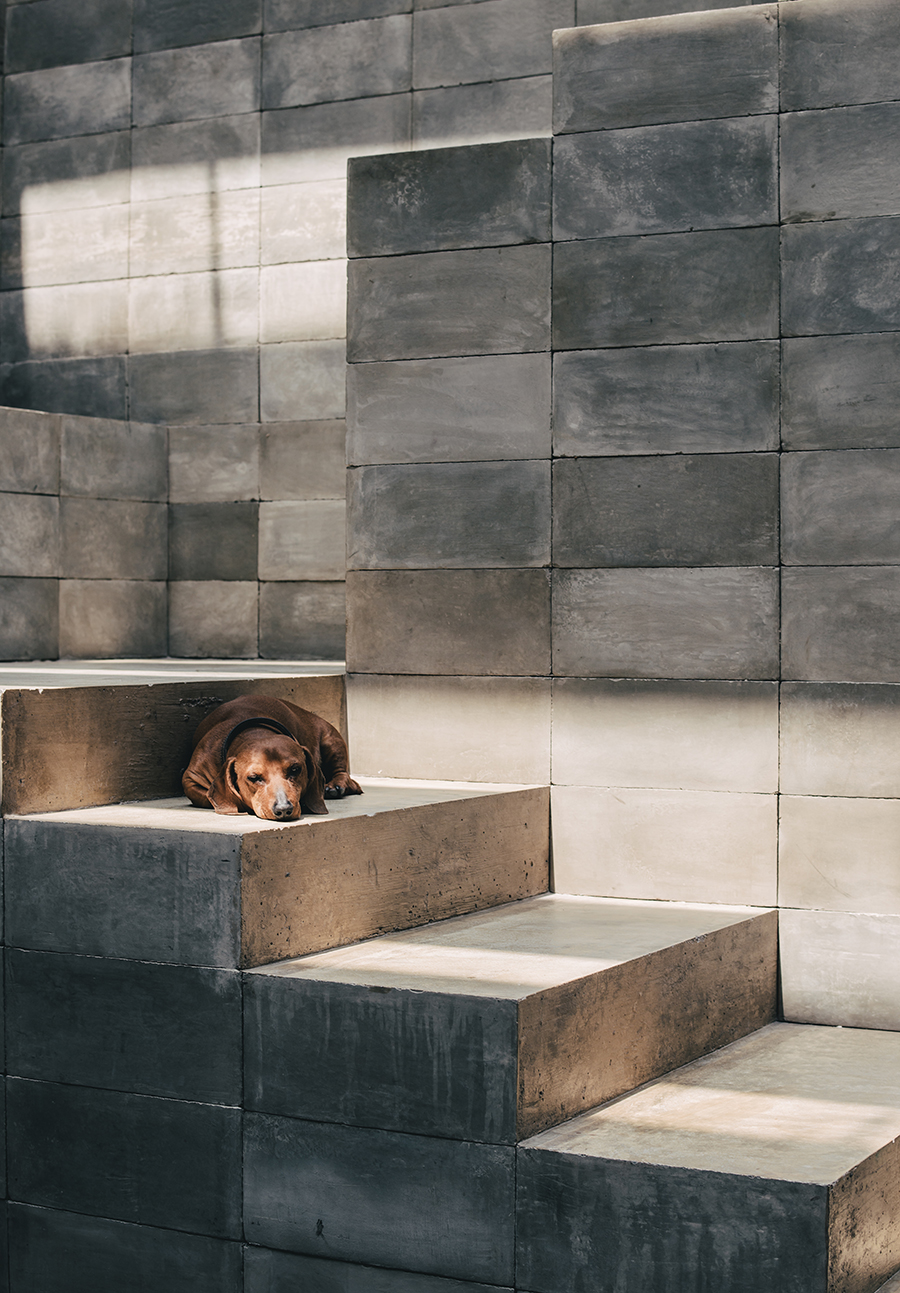 The team is currently editing a documentary on the endangered UNAM site Espacio Escultórico and preparing for a show that will debut at Rodman Primack's AGO Projects later this month. Called "Esculturas Habitables," the exhibition will focus, for the first time, on furniture and design objects but will also include architectural and functional sculptures, all of which question the hegemony of the Western aesthetic canon (Le Corbusier, Donald Judd) and imagine a decolonial practice rooted in Mesoamerican history. "I have always done projects that are like a theater," notes Reyes. "Public art, exhibitions — the diversity of practices has always been the same. But, probably we have more people now."
Pedro Reyes's Top 3 Secret Spots in Mexico City
1. Museo Diego Rivera Anahuacalli in Coyoacán
2. Espacio Escultórico on the UNAM campus
3. The National Museum of Anthropology in Chapultepec Park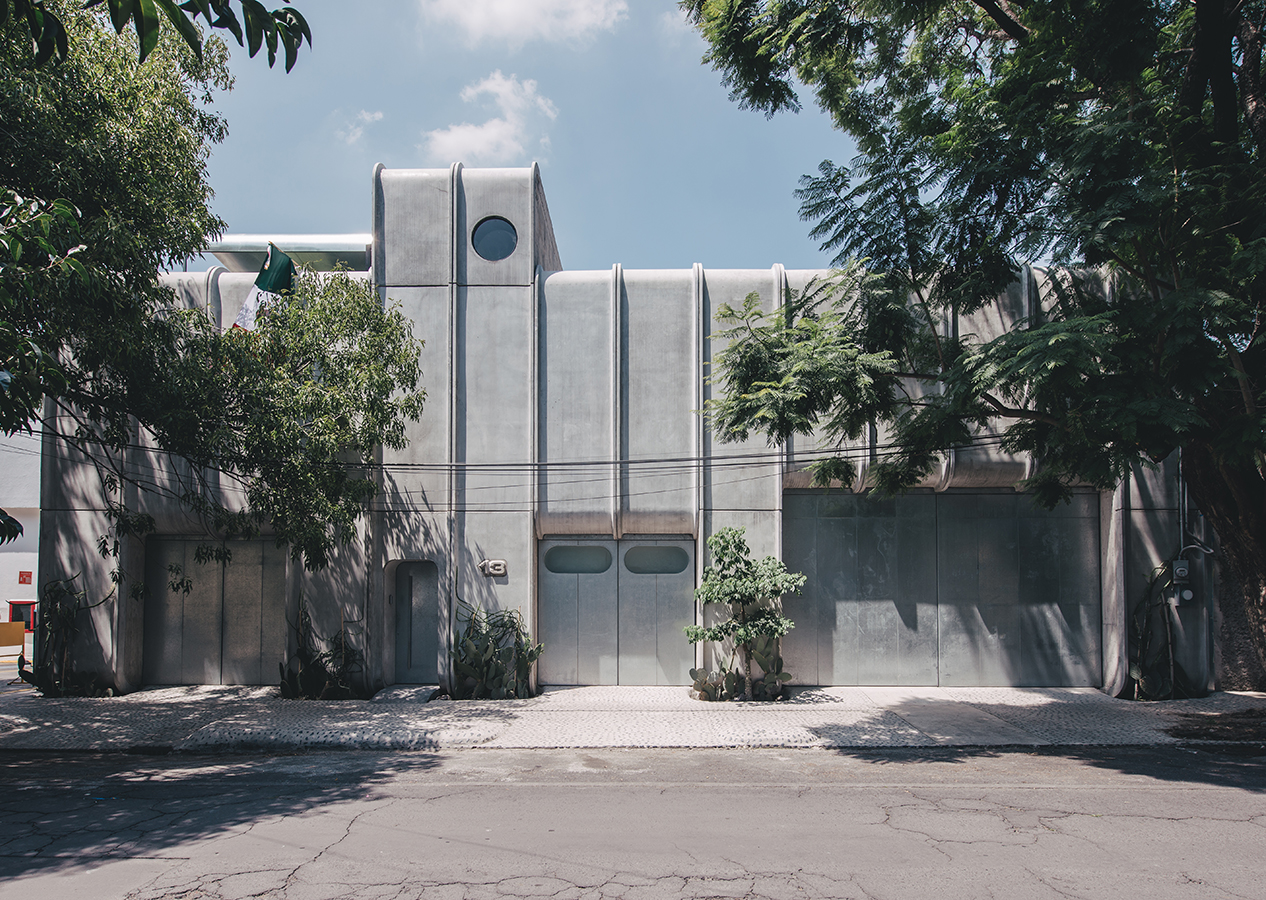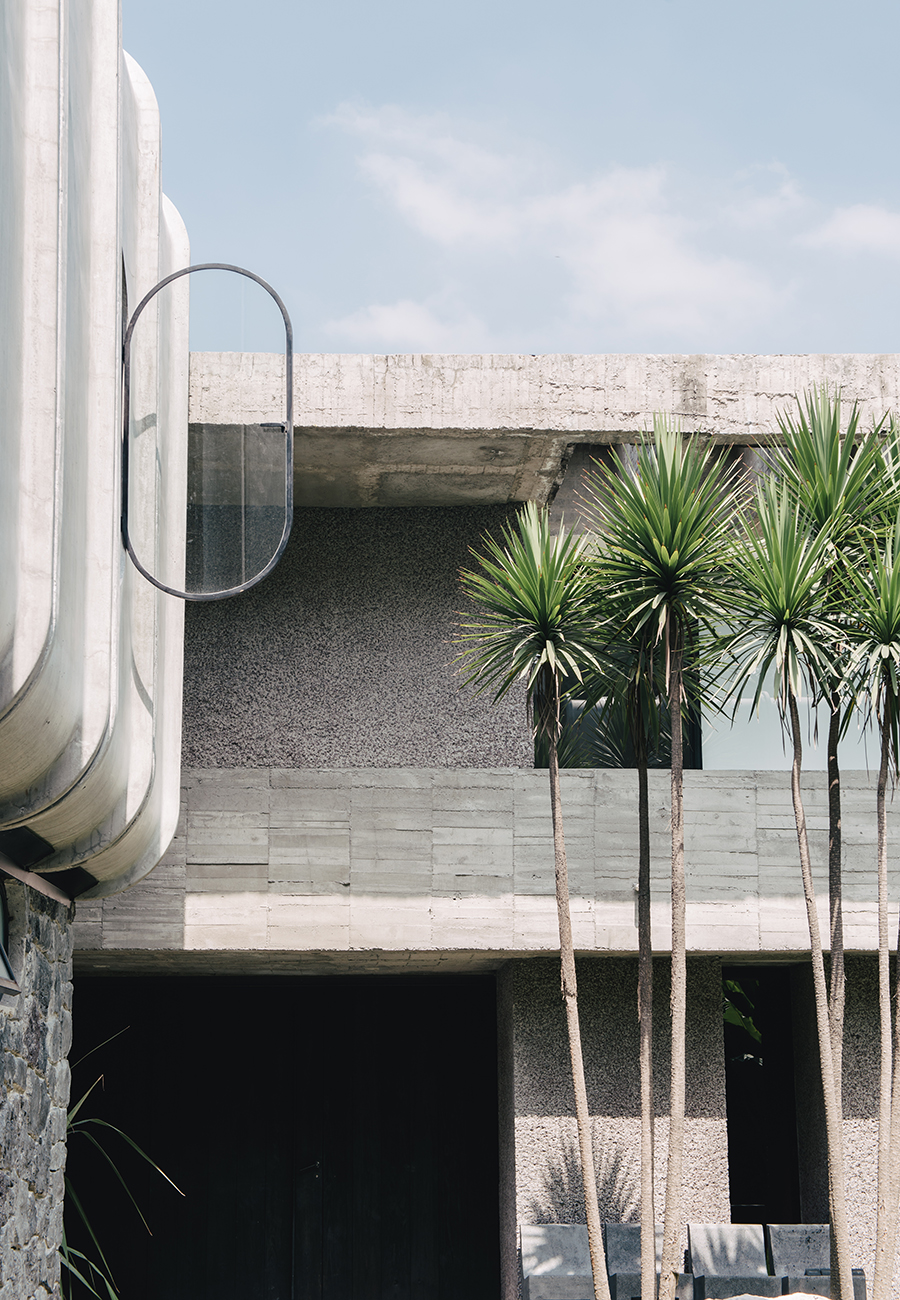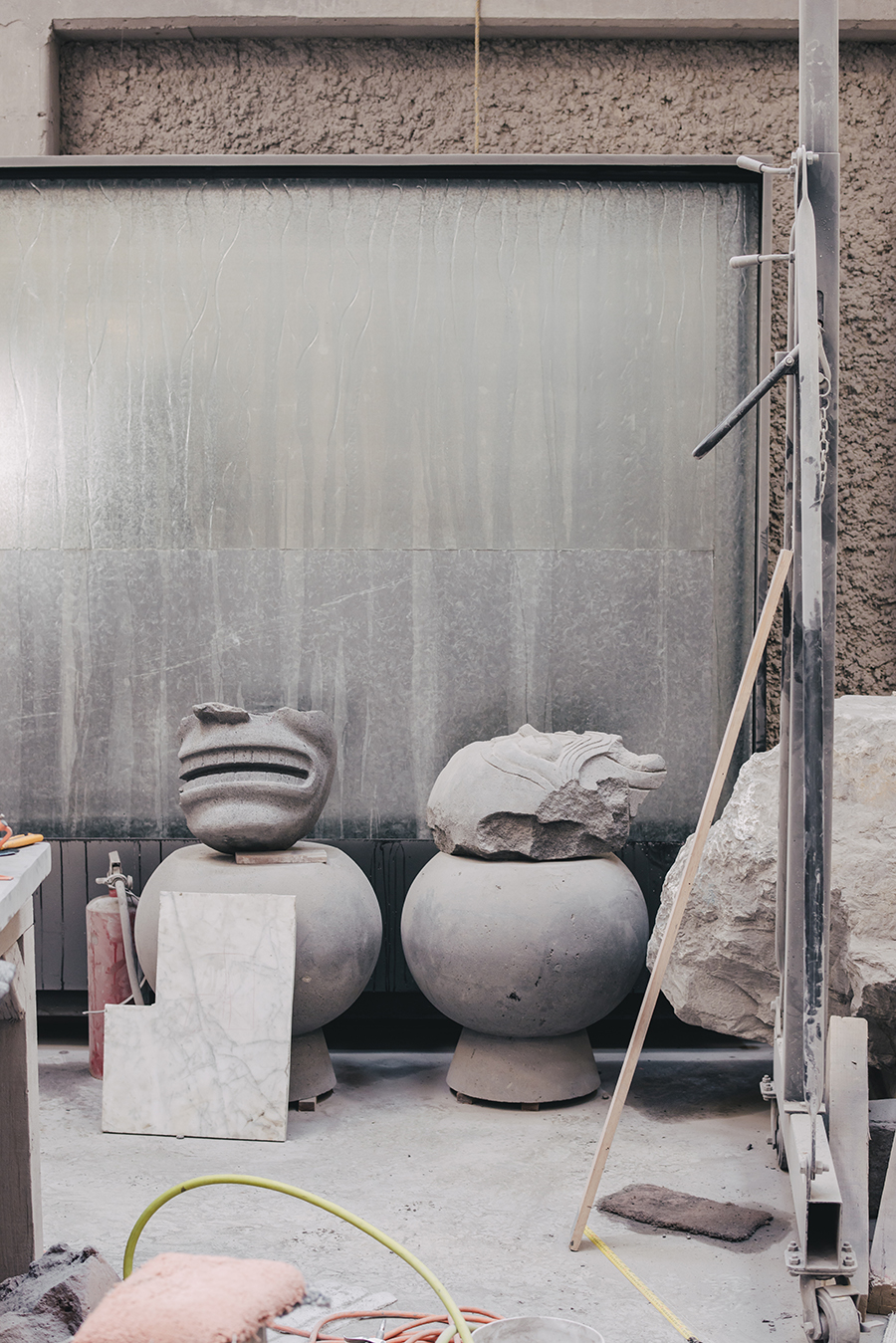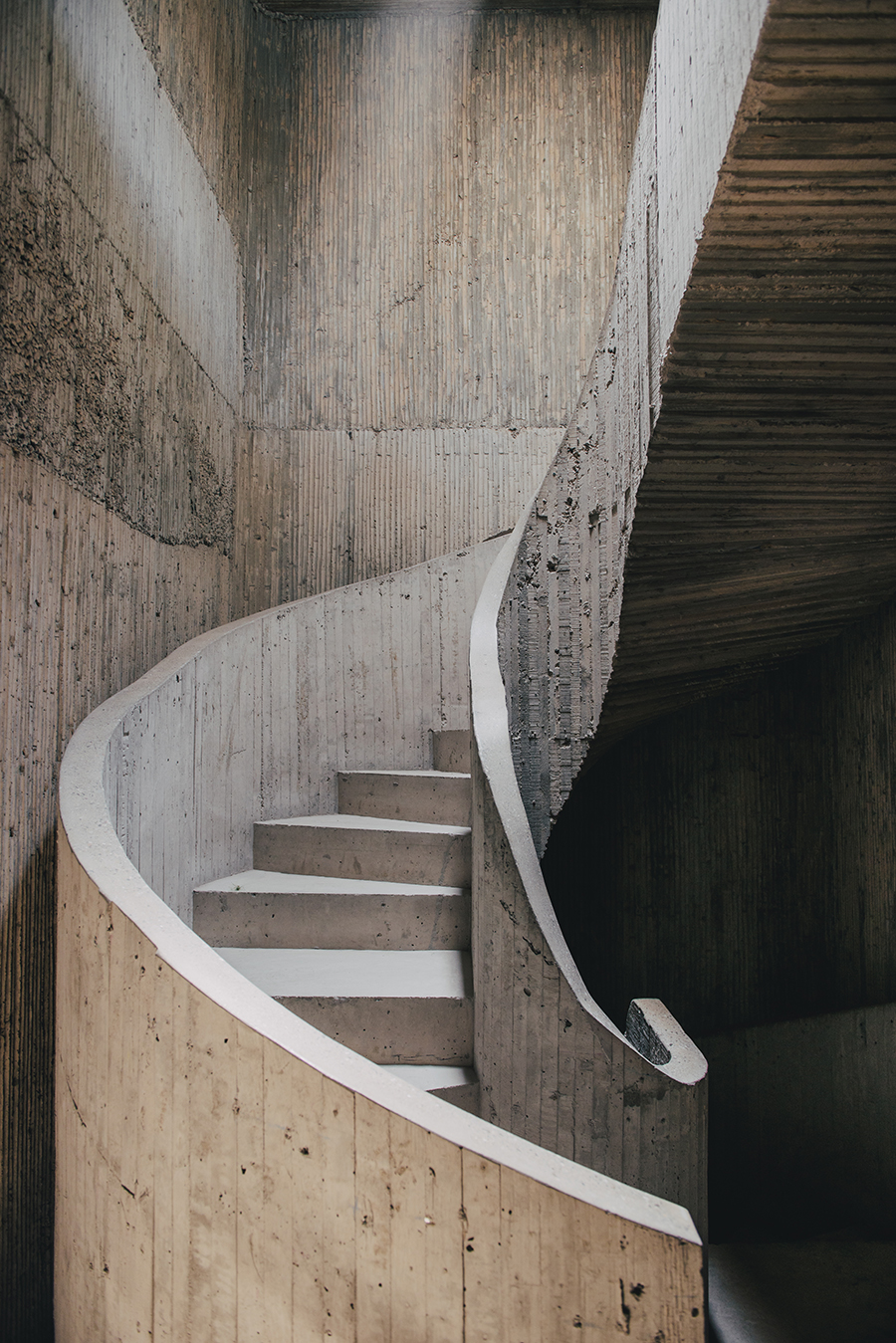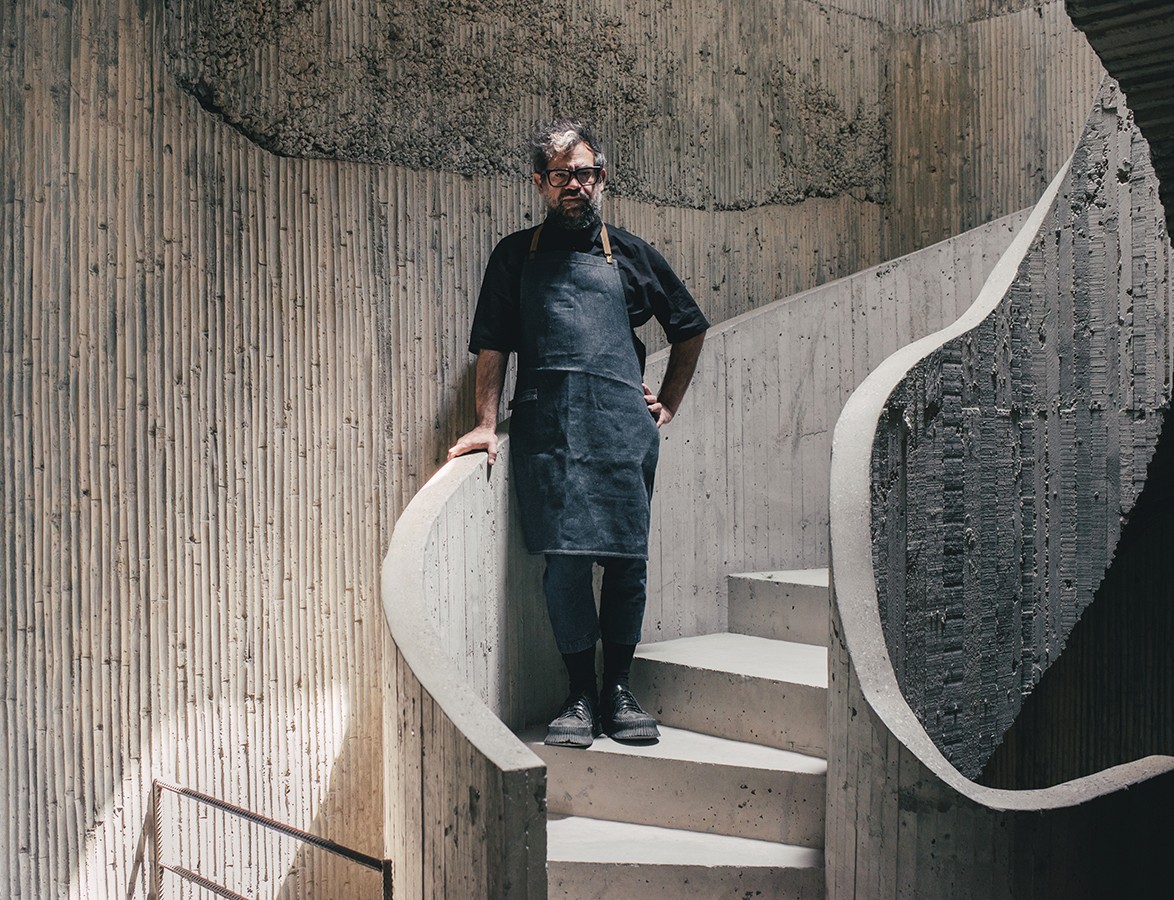 This post was generously sponsored by Tequila Don Julio, but all thoughts and editorial content are our own. Like everything at Sight Unseen, our partner content is carefully curated to make sure it's of the utmost relevance to our readers. Thank you for supporting the brands that support Sight Unseen.