02.15.20
Week of February 10, 2020
A weekly Saturday recap to share with you our favorite links, discoveries, exhibitions, and more from the past seven days. This week: a design show in an empty mansion in Mexico City, a retrospective of immersive artworks by Lucio Fontana in L.A., and a new series of mirrors and screens by Bower (above).
Discoveries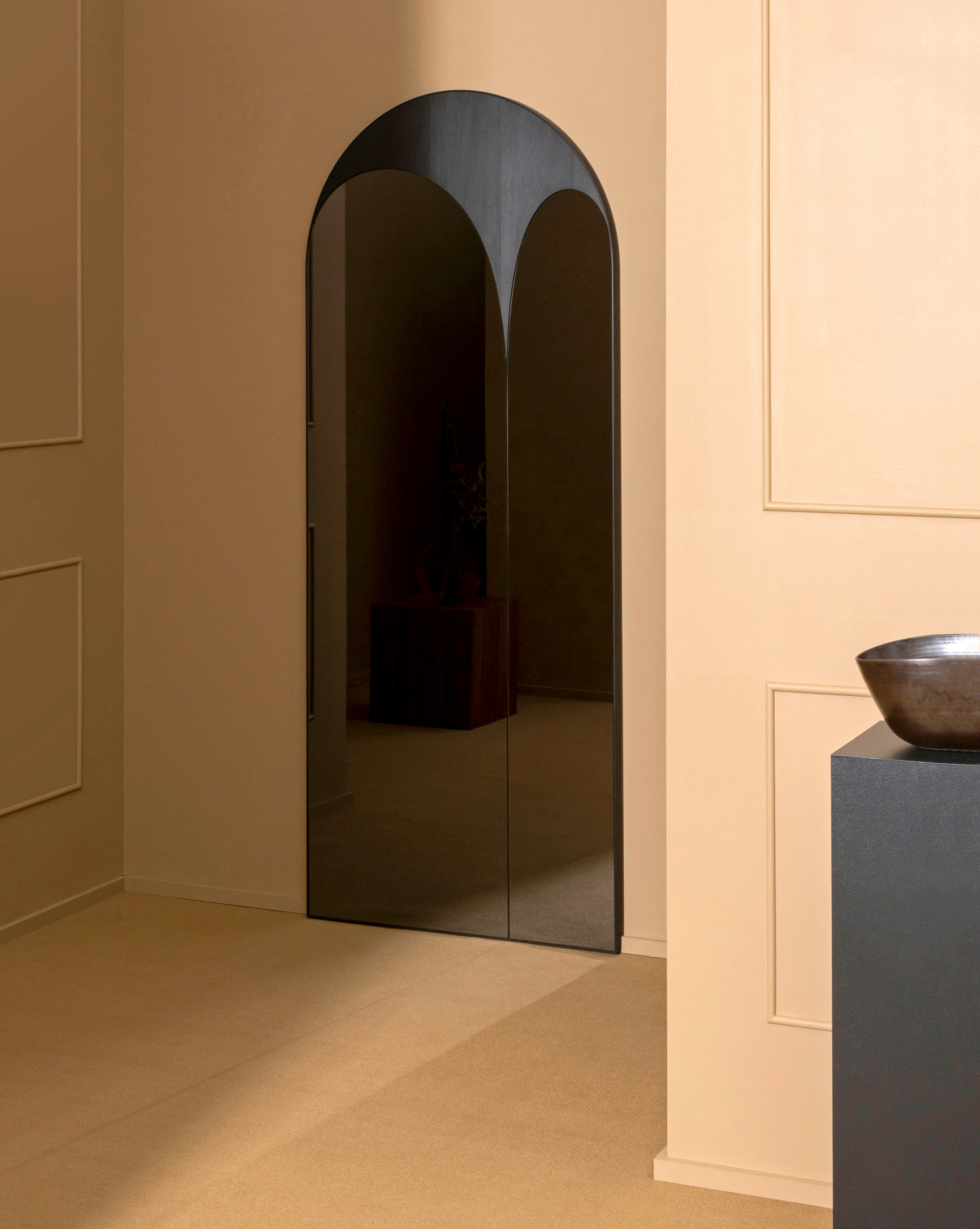 This week Bower released a new collaboration with Stærk&Christensen, the creative studio of Camilla Stærk and Helena Christensen: The Svale screen, pictured at top, which combines mirrored panels with a snaking series of wooden dowels, and the Svale mirror, above, which is inlaid with a walnut panel. Photos by Charlie Schuck.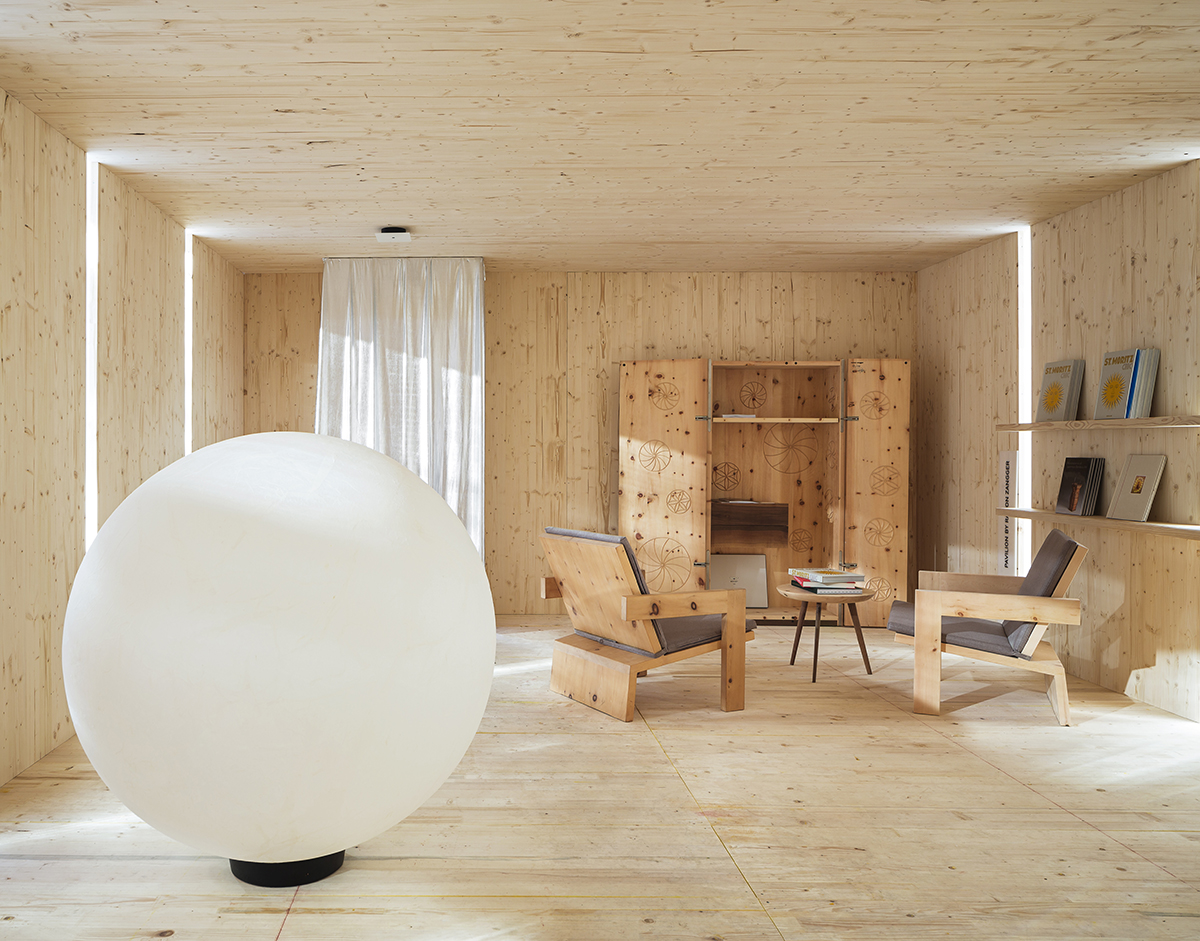 Nomad's most recent fair just took place in St. Moritz, at a mansion built in 1595, and our favorite room was this all-plywood number by the Swiss carpenter Ramon Zangger, which connects directly back to our story last week on the six trends we're feeling in 2020.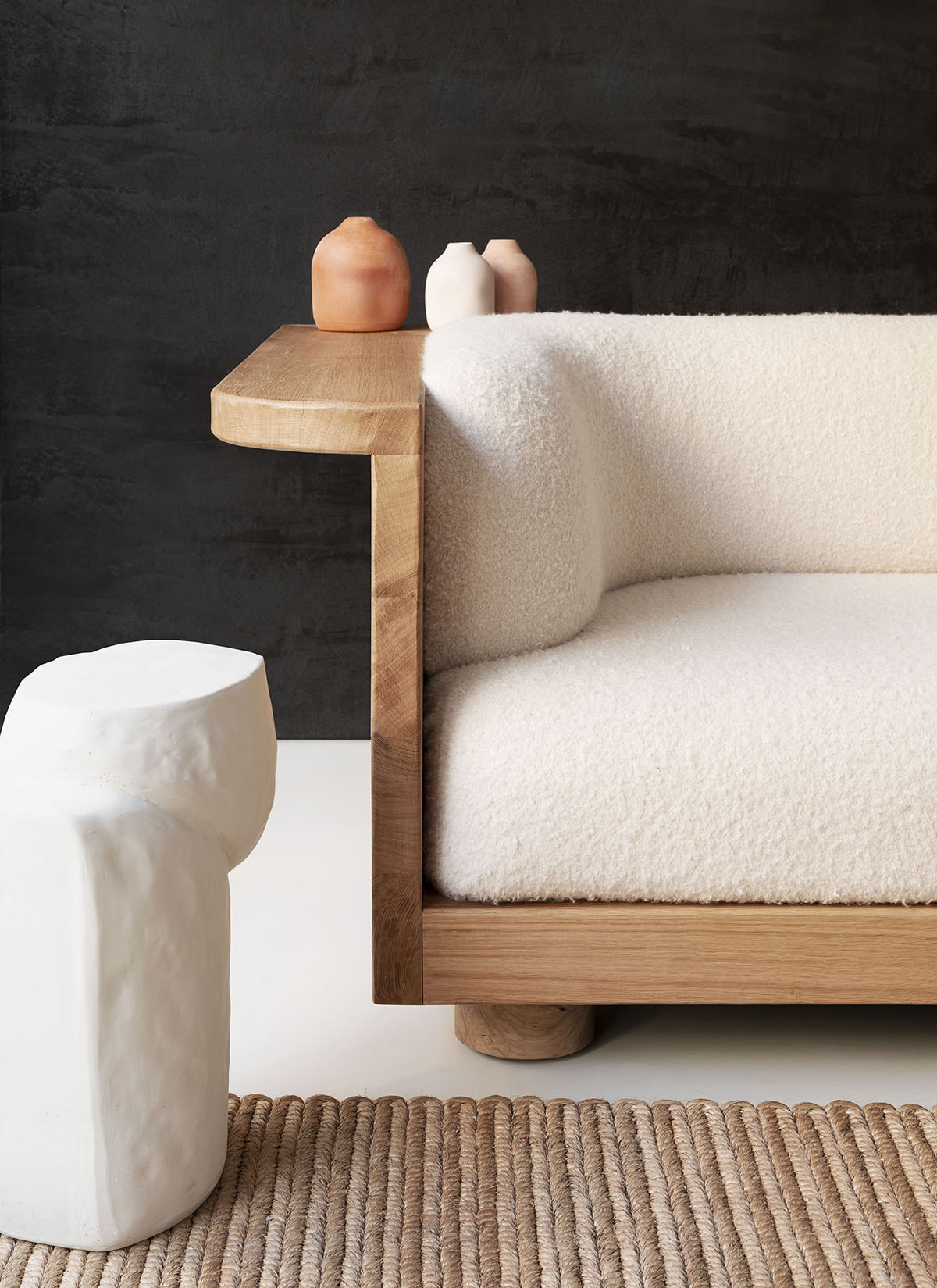 Loving this sofa from Paris-based Emmanuelle Simon, our newest interior designer crush (an architect by training) who also makes furniture. It's a collaboration with Jessica Barouch, for JAG Gallery, and the table in front (also cute!) is by Frédéric Imbert.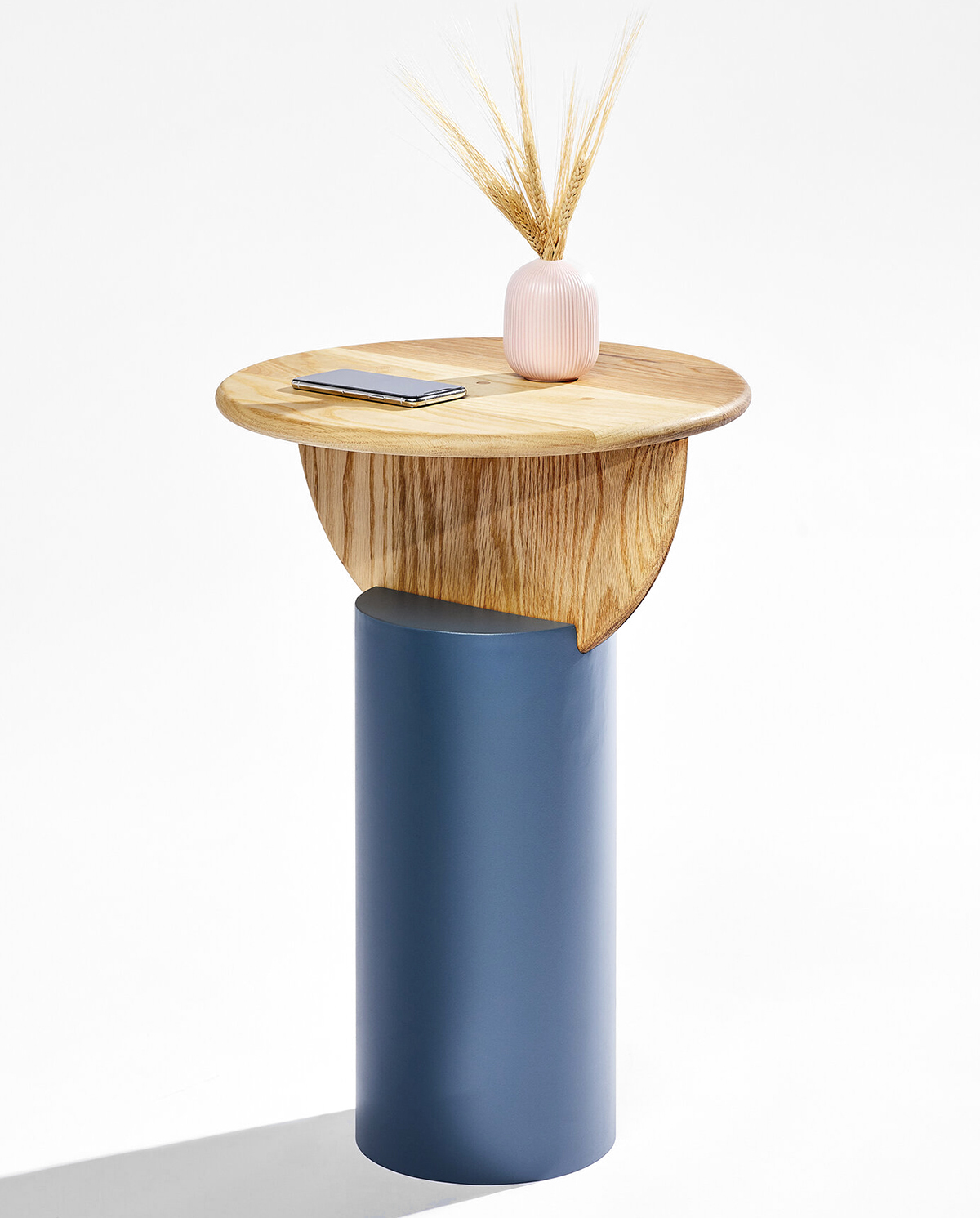 This little steel and wood table came in through our submissions box this week; it's called the Half Moon, and it's by industrial designer Mark Kelley of Magma Form. Photo by Rob Williamson.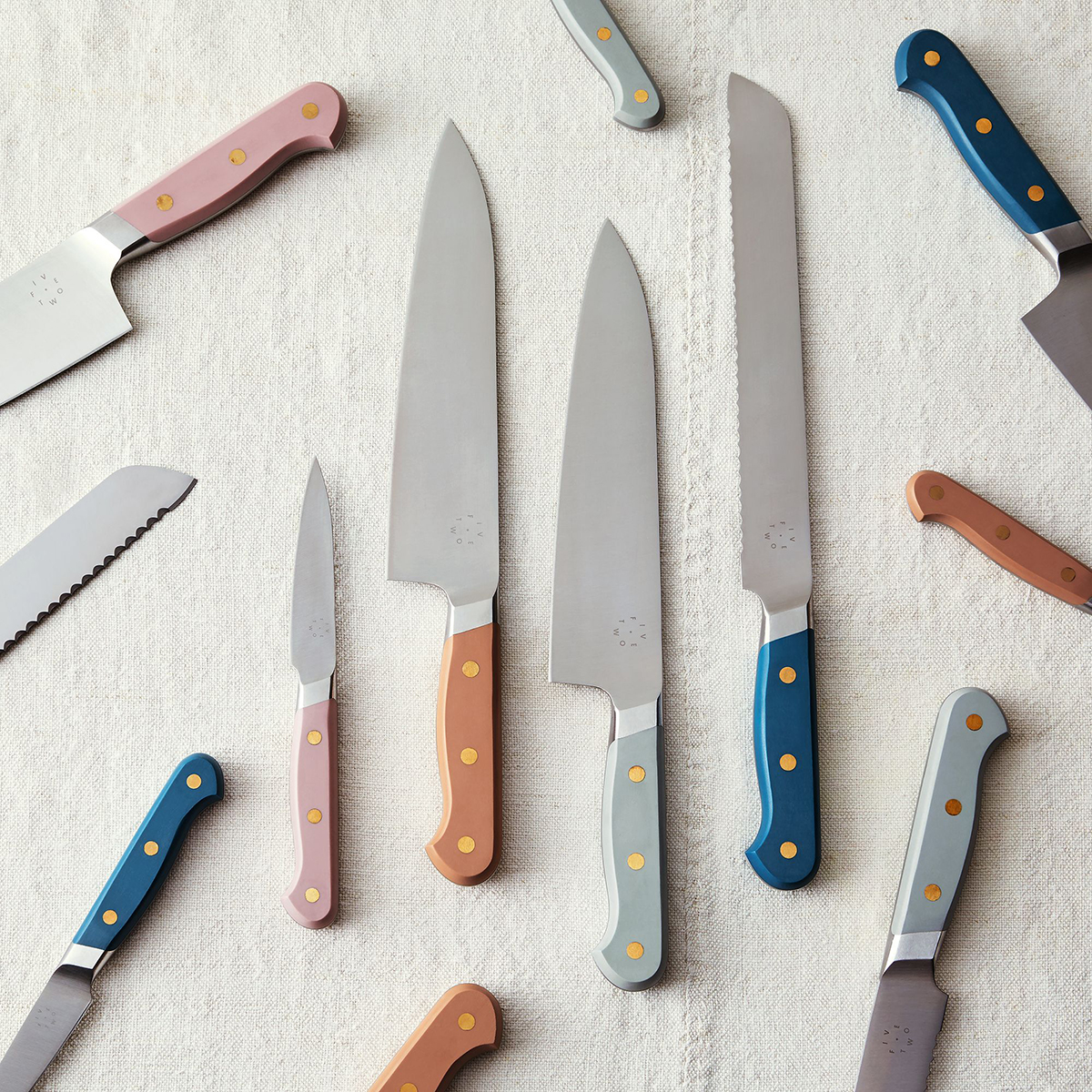 Did you see our roundup recently of the best flatware you can buy now? Here's a corollary: We just discovered these very cute knives from Food52, which combine Japanese steel blades and colorful handles in three essential shapes (chef's, bread, paring).
Interiors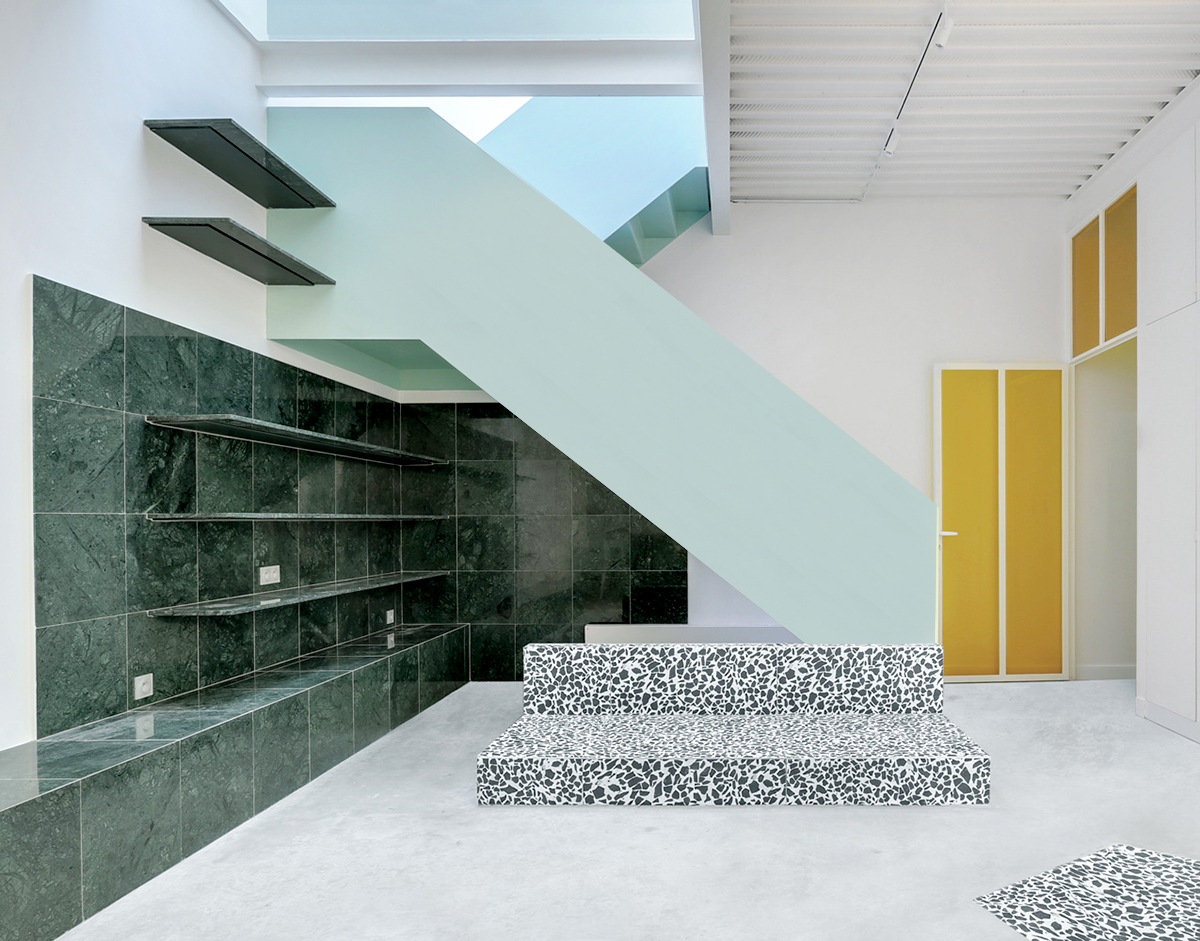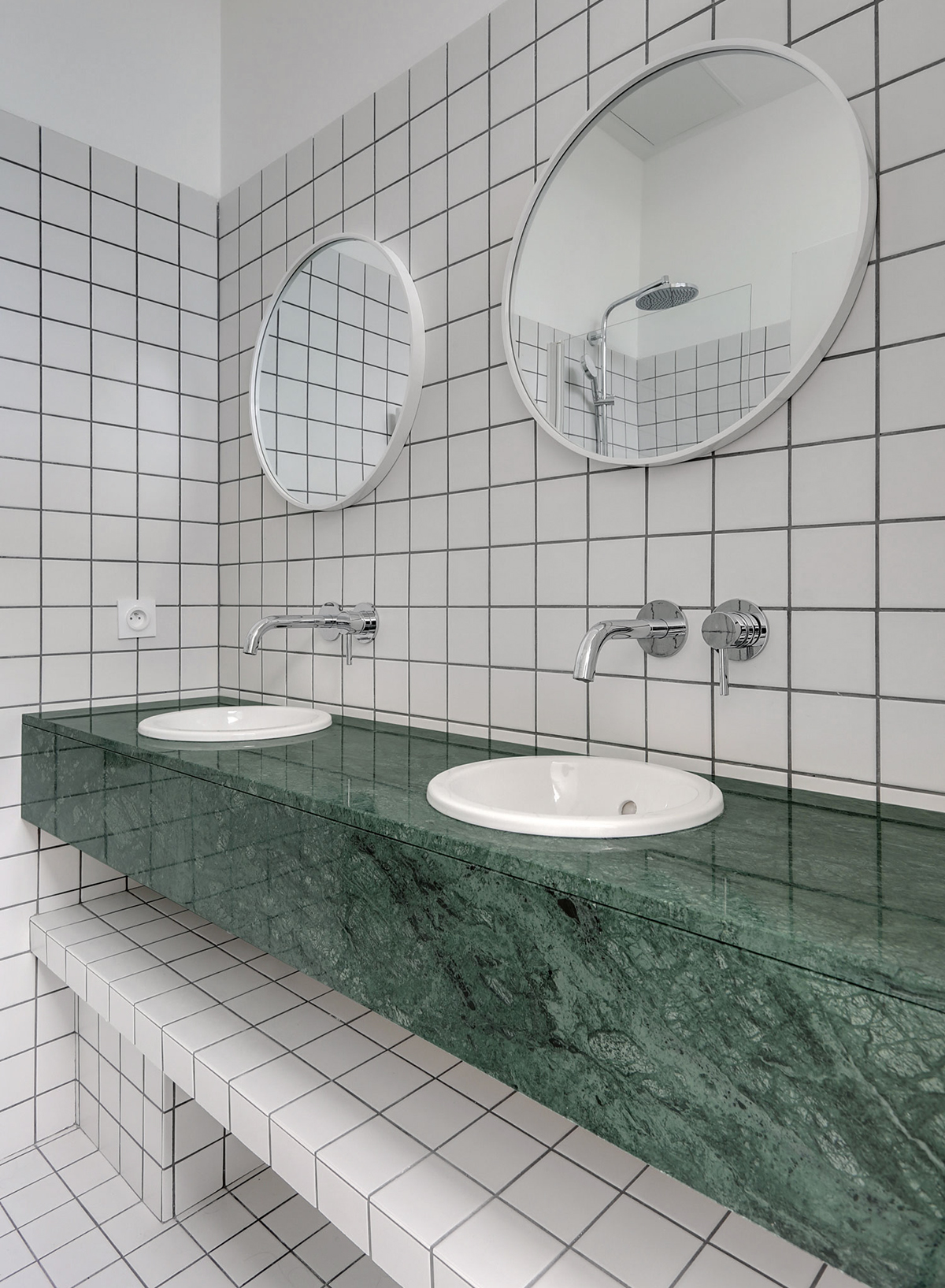 A classic example of what we call "material-blocking" in this amazing apartment in Paris, featured on Yellowtrace this week and executed by Ubalt Architects. Yes, that's a mint-green steel staircase in the middle and no, we can't fathom how some people actually get to live like this. Luckies.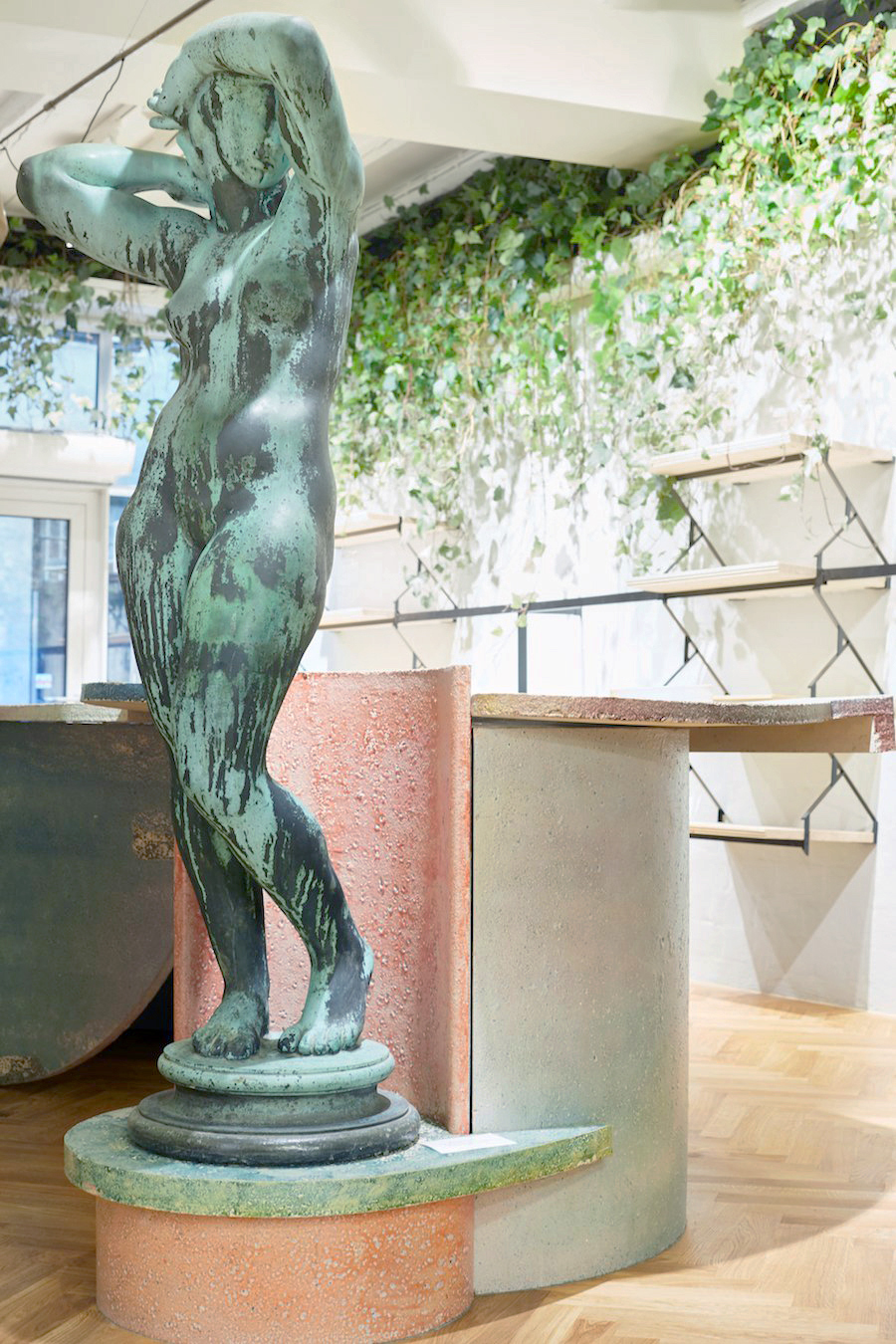 We winced a little bit when we found out that Hedi Slimane was redoing all of Celine's stores last year, because we felt a real connection to the ones outfitted by Danish artist FOS. But FOS, of course, persisted, and he's back with a store interior for the clothing brand Mads Nørgaard in Copenhagen, complete with a central unit in dyed concrete and a classical sculpture that looks like it was harvested from some ancient villa's forgotten gardens.
Exhibitions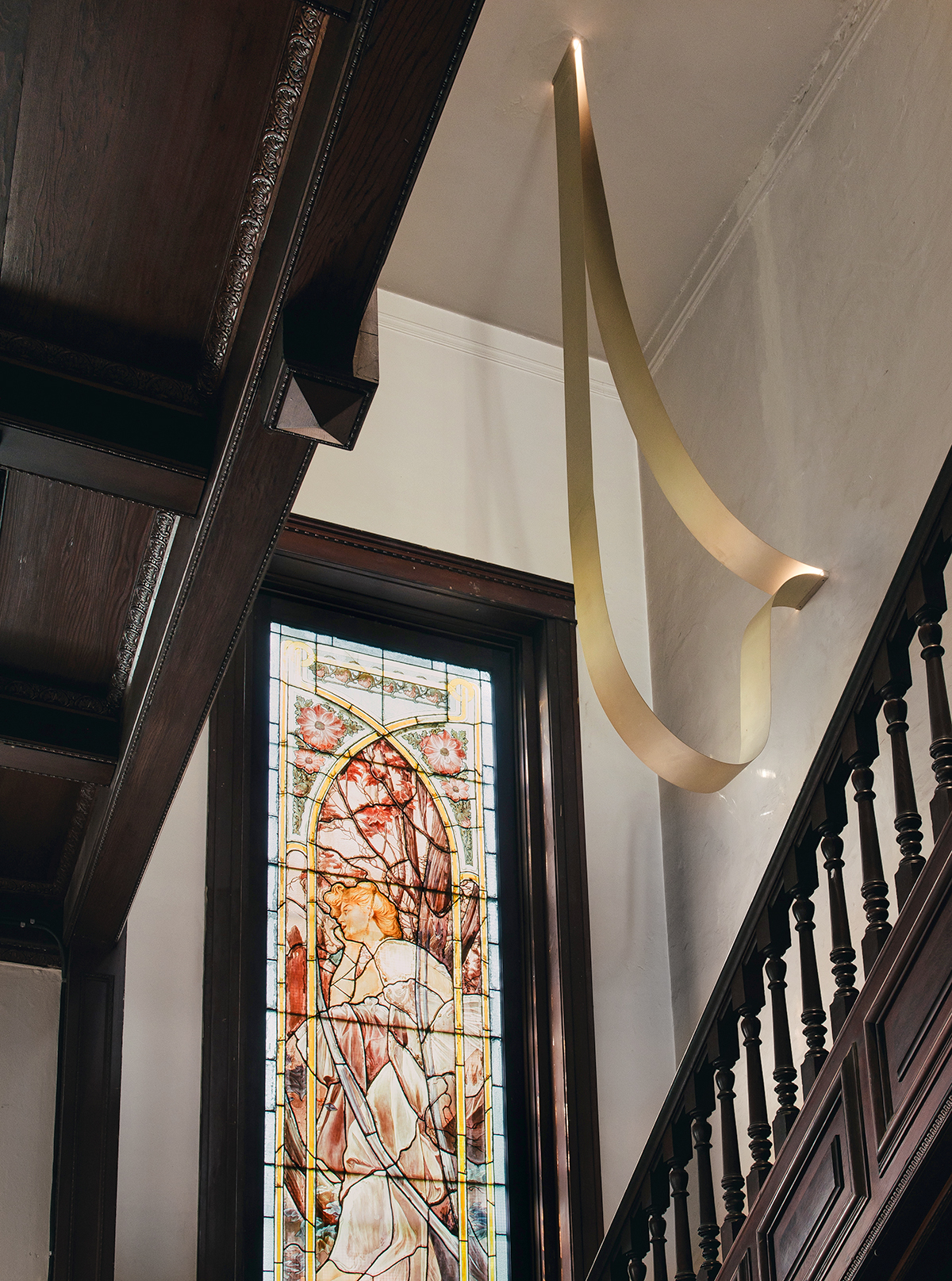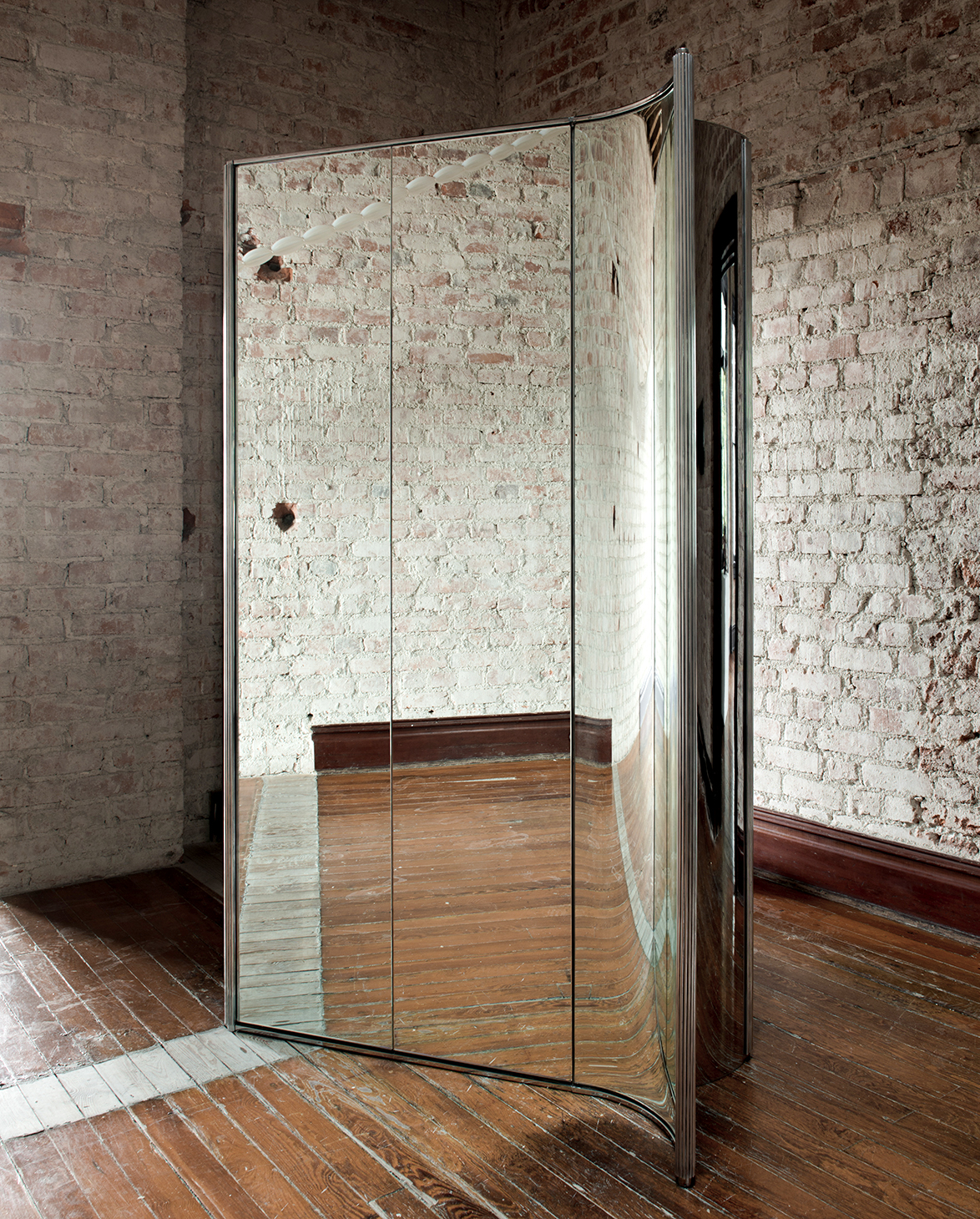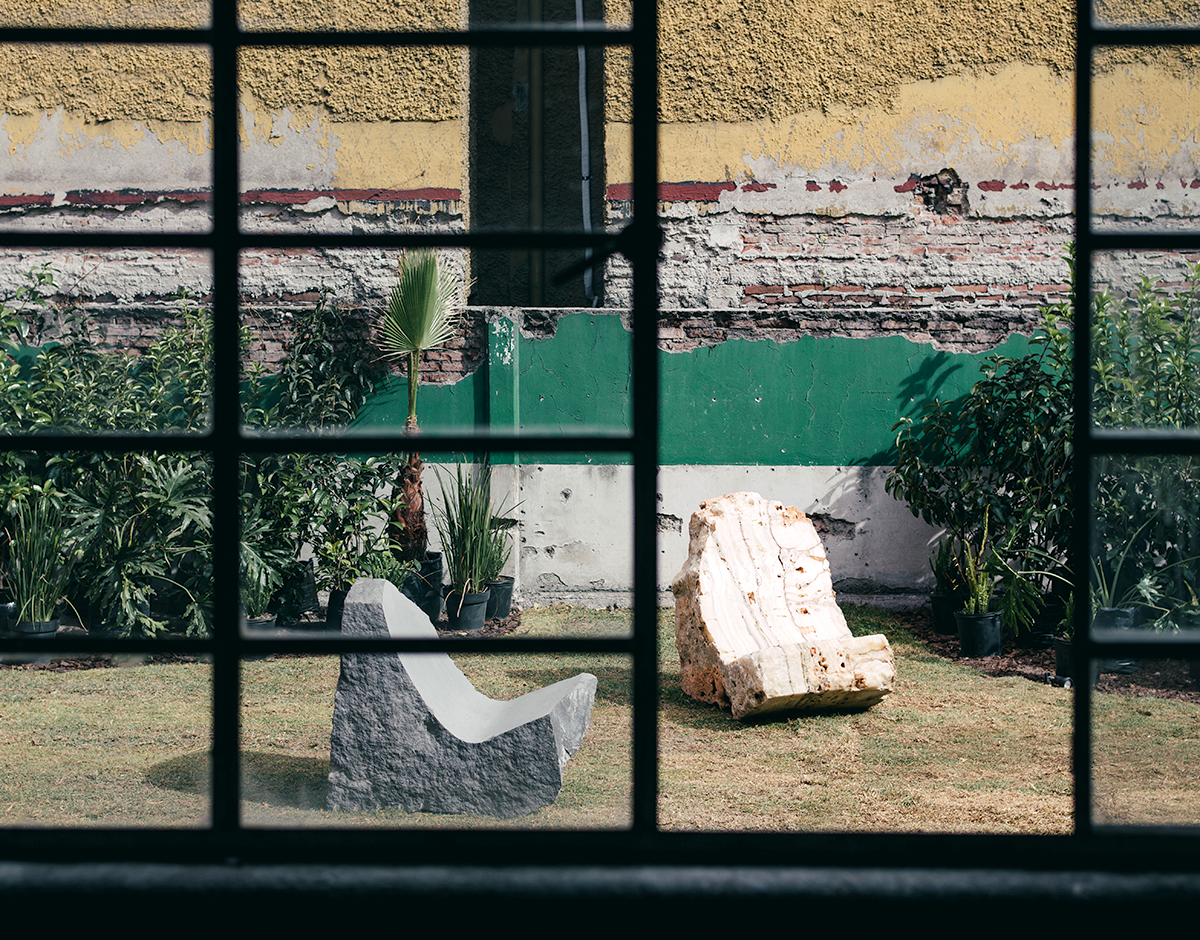 During art week in Mexico earlier this month, the team behind the nomadic design gallery Masa opened their second major show in Mexico City, in yet another amazing disused mansion (see our coverage of the first one here). This time the theme of the show is pieces that "defy strict archetypes," and the roster includes folks like Rooms, Savvy Studio, Misha Kahn, and (above, from top), Hector Esrawe, VIDIVIXI, and Marcio Garcia Torres. Photos by Genevieve Lutkin.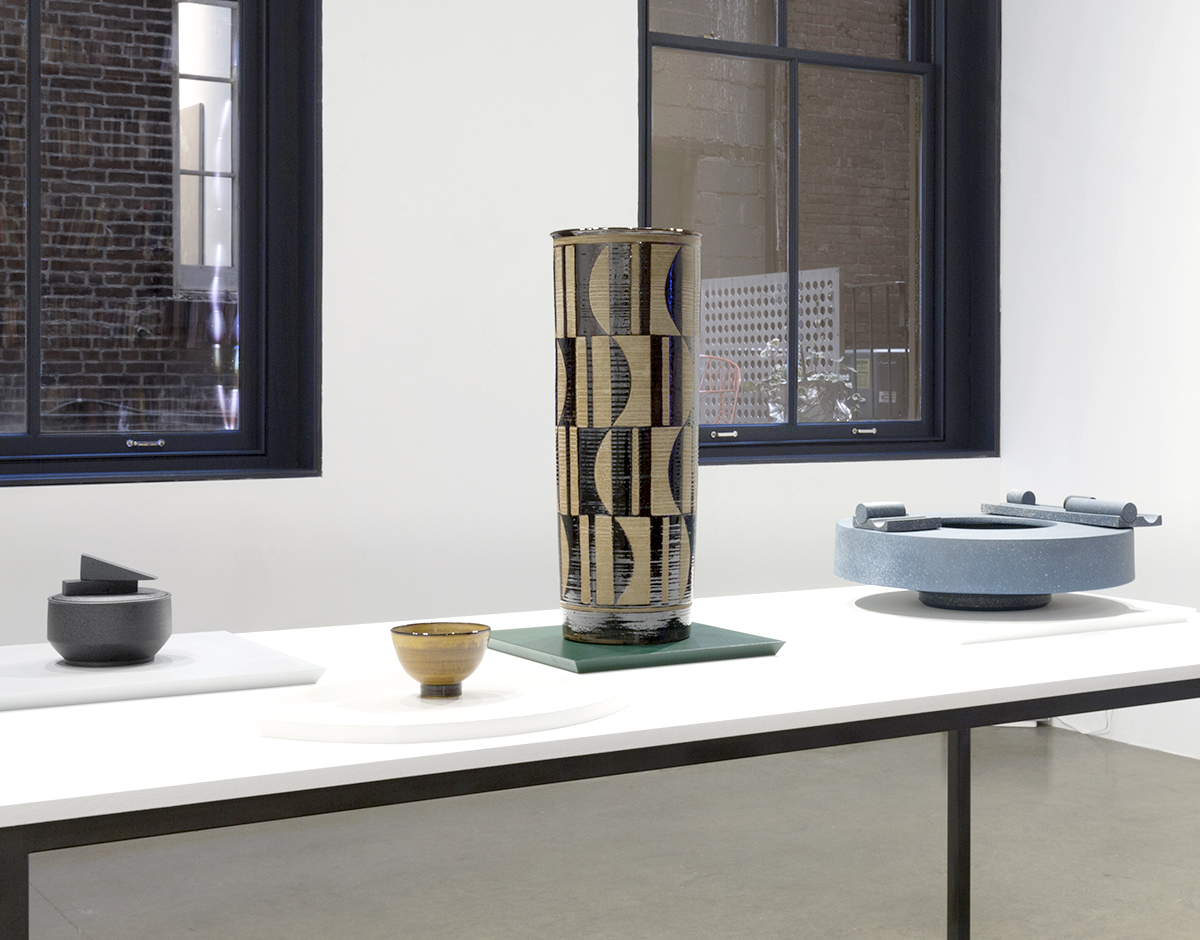 One week left to see the latest show at Patrick Parrish gallery, which combines the work of two ceramicists who are artists in residence at Cranbrook: Maija Grotell (above middle), and Ian McDonald (above left and right). We're longtime fans of McDonald's work, which tends to be more geometric and deconstructed; you can view the individual new pieces of his here.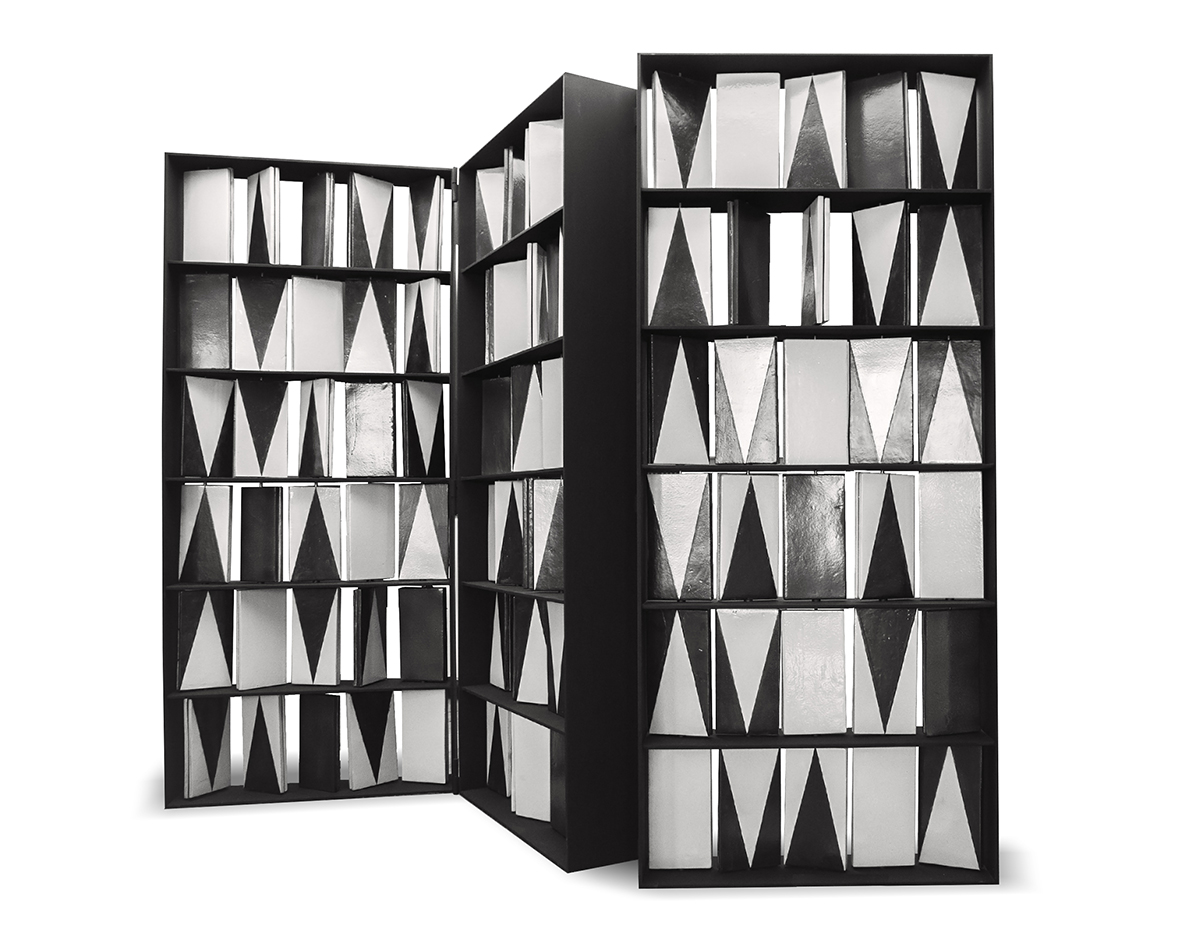 The exhibition Dialogo at the L.A. showroom of Blackman Cruz opened today, featuring historical and contemporary works by Mexican designers, and our favorite discovery from the show is this beautiful metal screen with ceramic panels by Ezequiel Farca and Cristina Grappin, an architecture firm working between Mexico City and Santa Monica.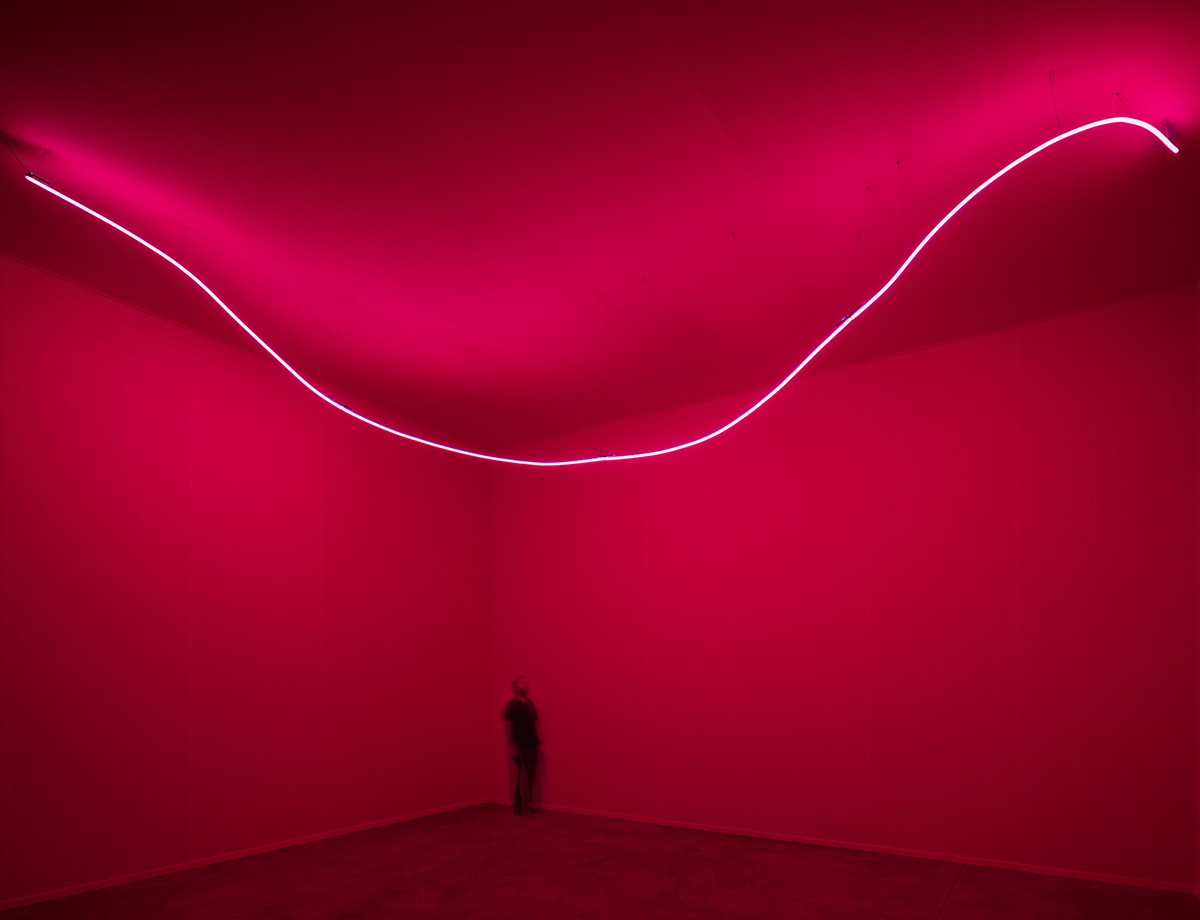 This 1967 piece by Lucio Fontana is part of a new retrospective of the artist's work at Hauser + Wirth in Los Angeles, focusing on the spatial environments he developed from 1948 to 1968. If you're a fan of immersive art — and who isn't in the age of Instagram — it's worth beelining to see it.