02.29.20
Week of February 24, 2020
A weekly Saturday recap to share with you our favorite links, discoveries, exhibitions, and more from the past seven days. This week: proof that floor-to-ceiling carpet is having a moment, a freshly optimistic take on the armchair, and some solace to art-loving Angelenos.
Discoveries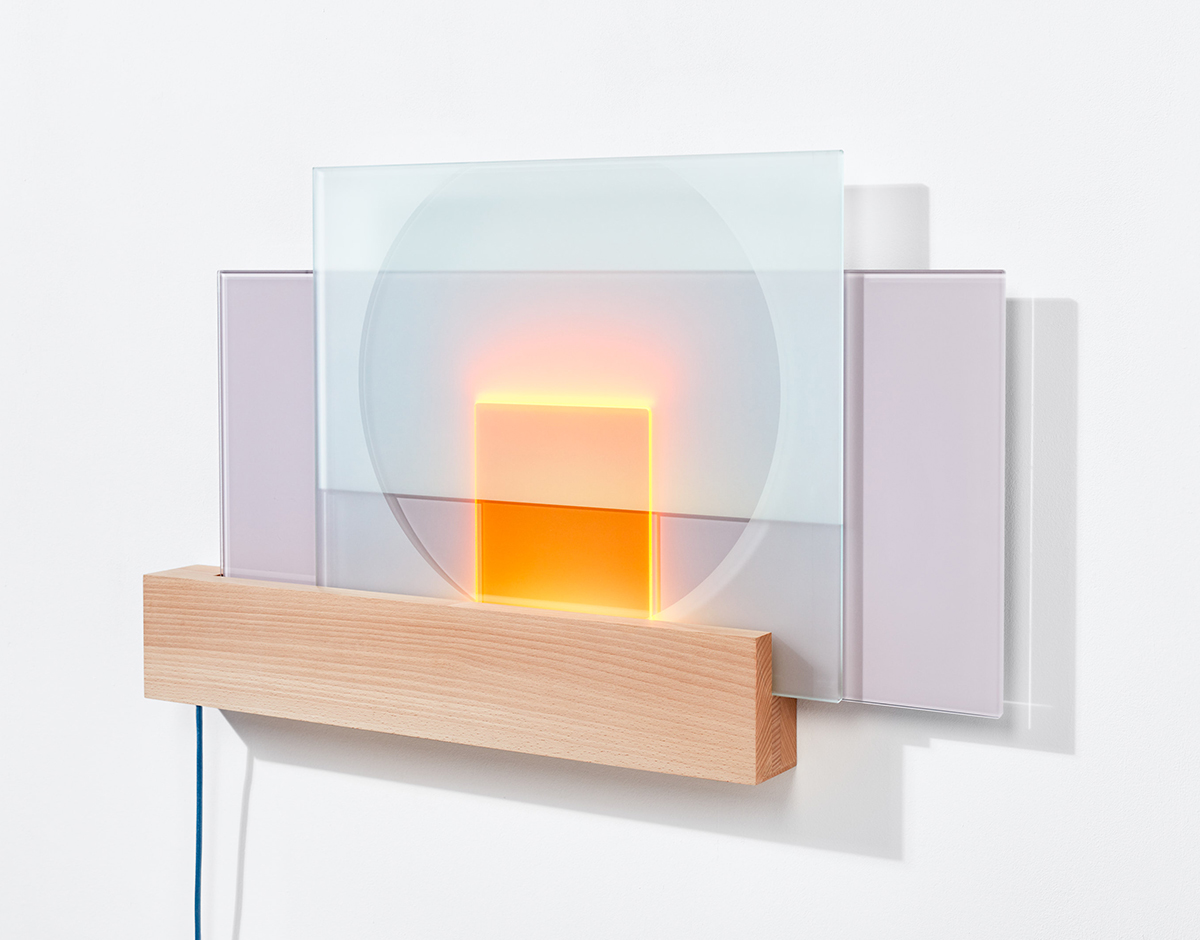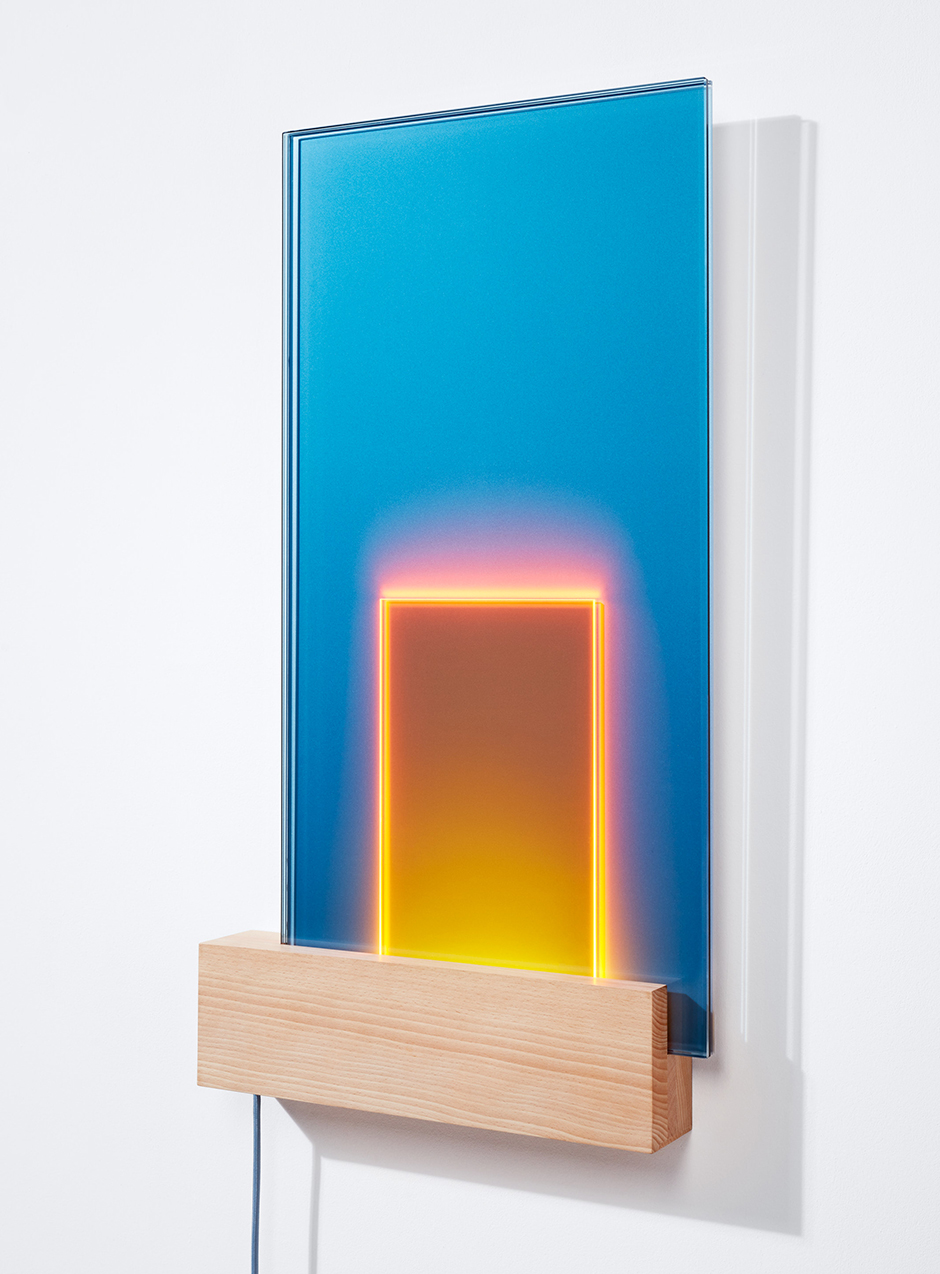 For anyone who has ever pined over the thought of having their very own at-home James Turrell (a.k.a everyone with eyes?), we've got something to share. Hedwich Hooghiemstra's LIUW lighting collection engages with light and layered compositions of colored glass to beautiful effect — turned on or off. We'll take one for each room. Photos by Ronald Smits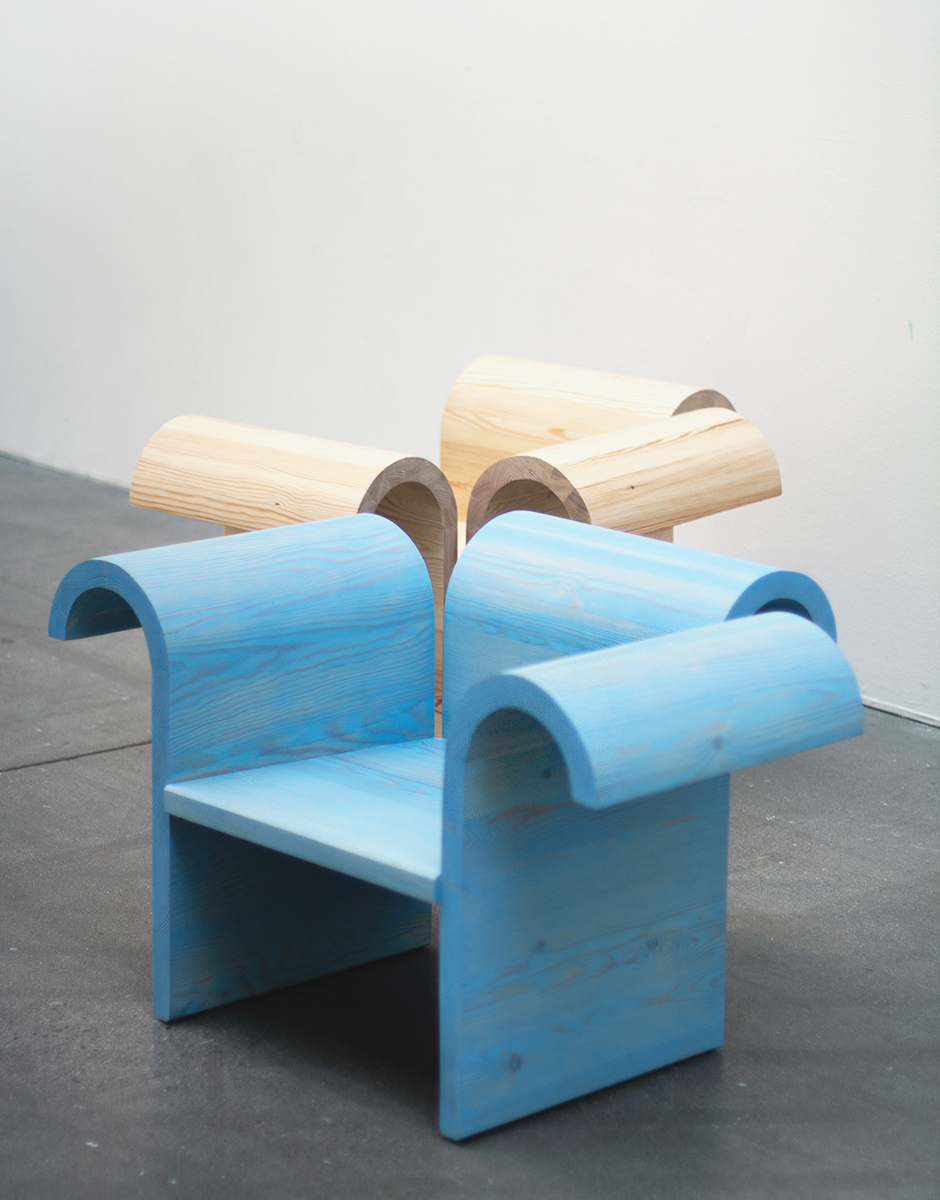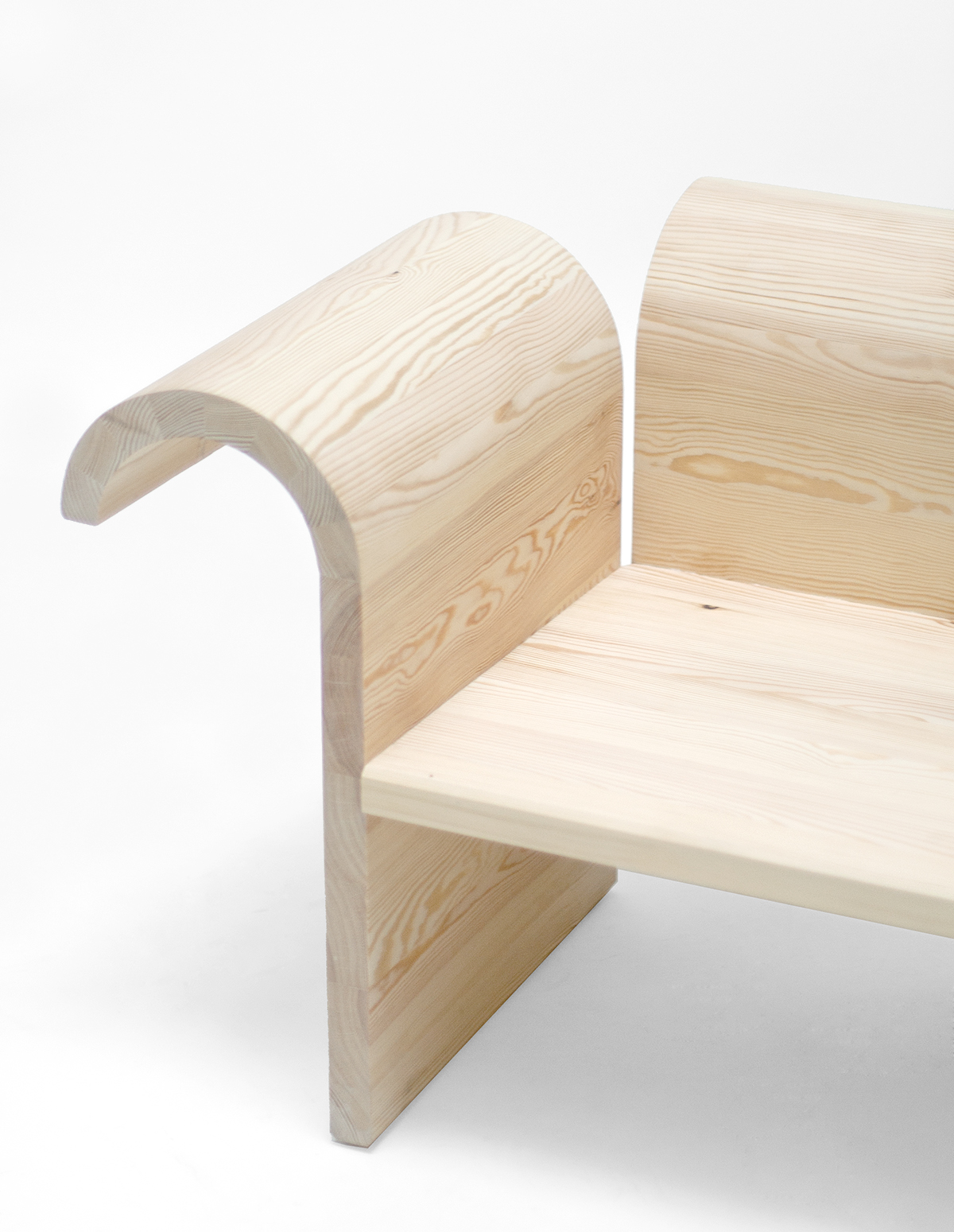 It's official: Stockholm-based artist (and Konstfack student) Siri Svedborg has made one of our favorite objects of 2020 so far. The Hulda armchair was inspired by Swedish folk tradition and is a charming abstraction of a typical armchair silhouette. We love Svedborg's use of pigmented linseed oil, which lets the natural pine texture show through a wash of sky blue.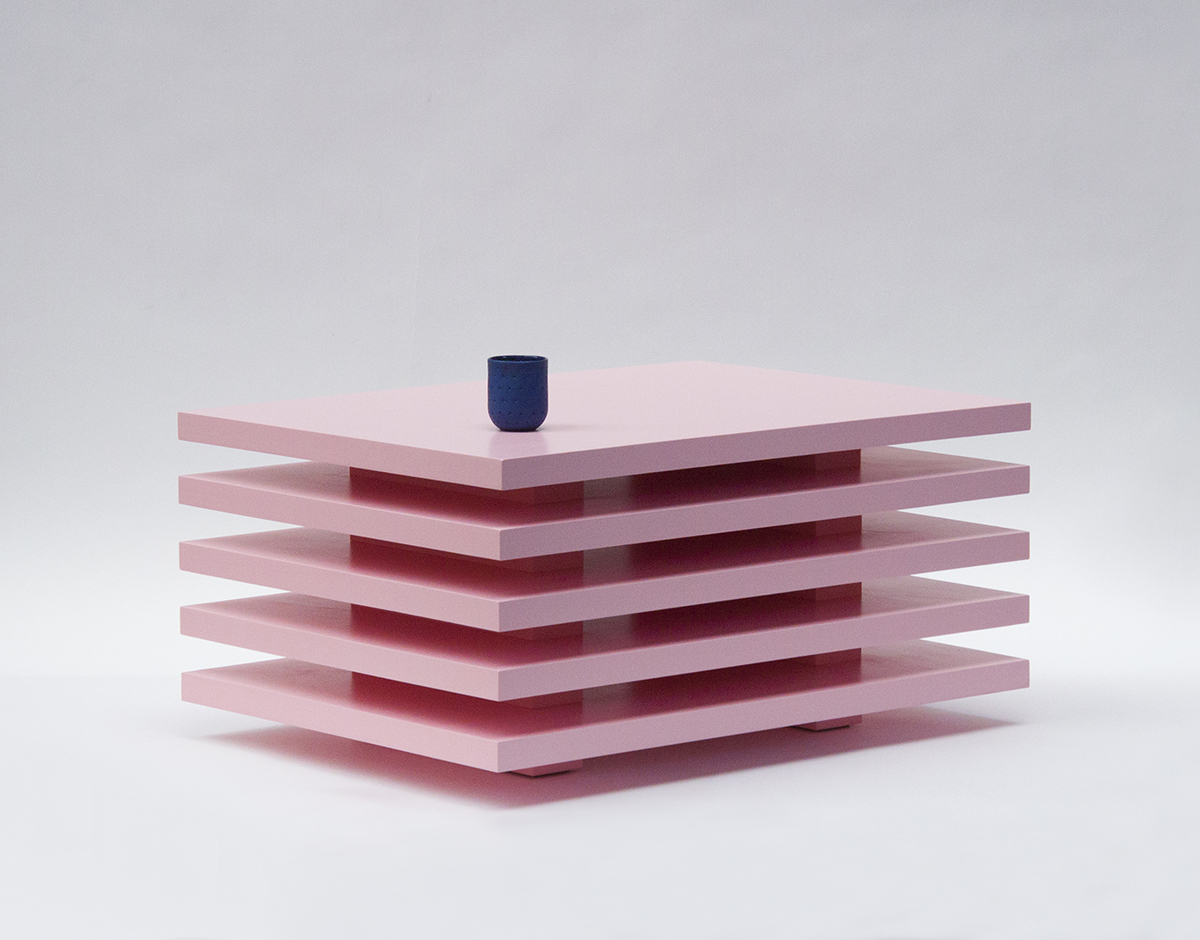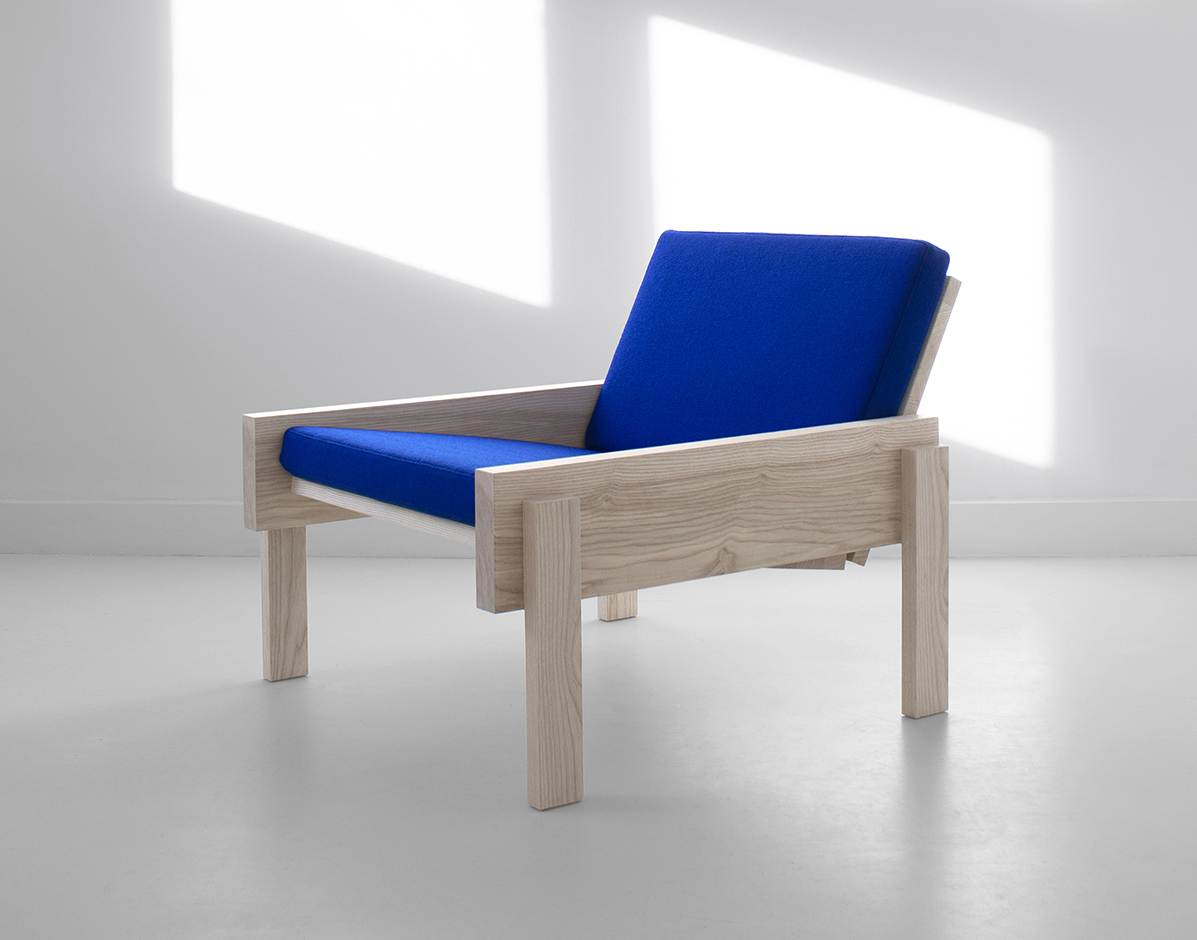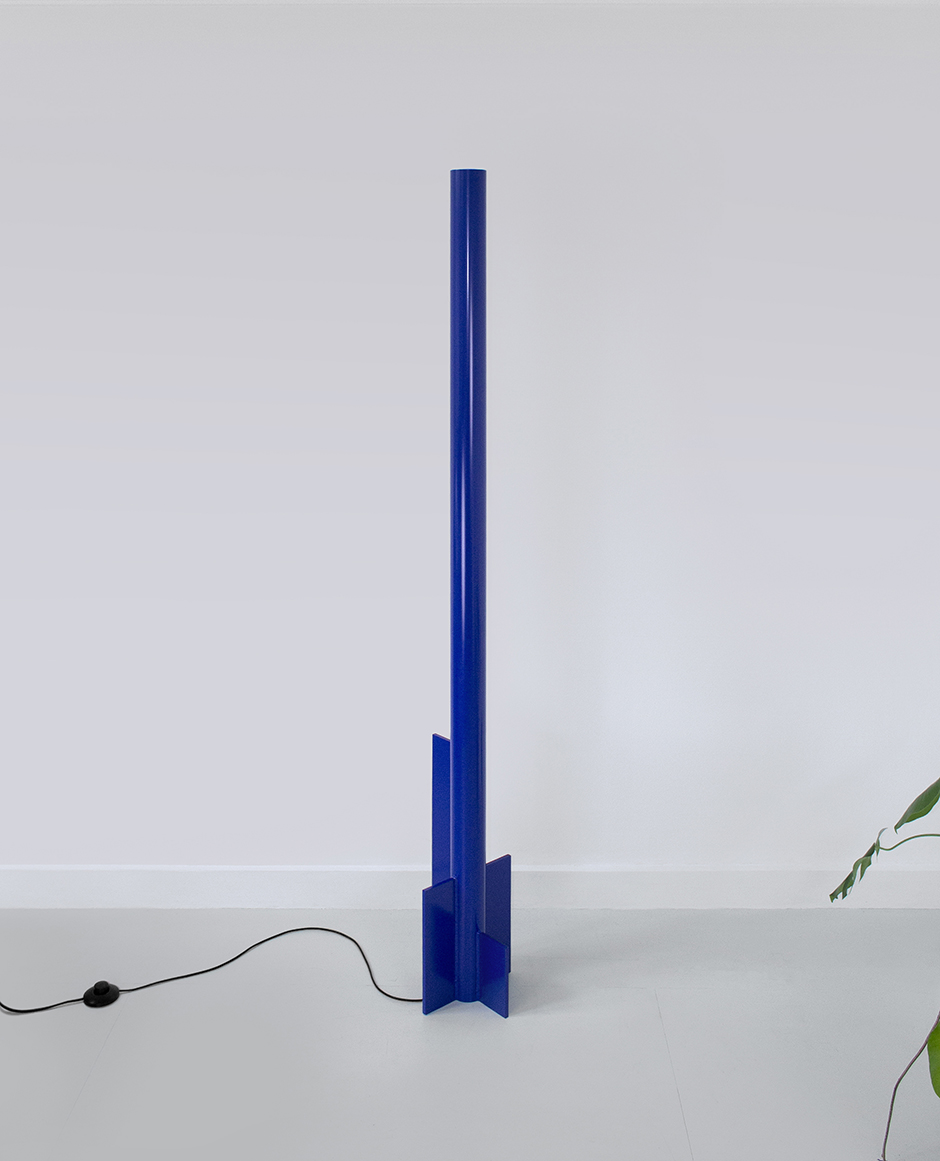 This submission from Amsterdam-based independent designer Thijmen van der Steen made us smile. Presented during Object Rotterdam, his clean-lined yet upbeat Stack Table — in a delightful shade of Pepto pink — is an instant classic. We're already imagining the reading material we would tuck slyly between its layers.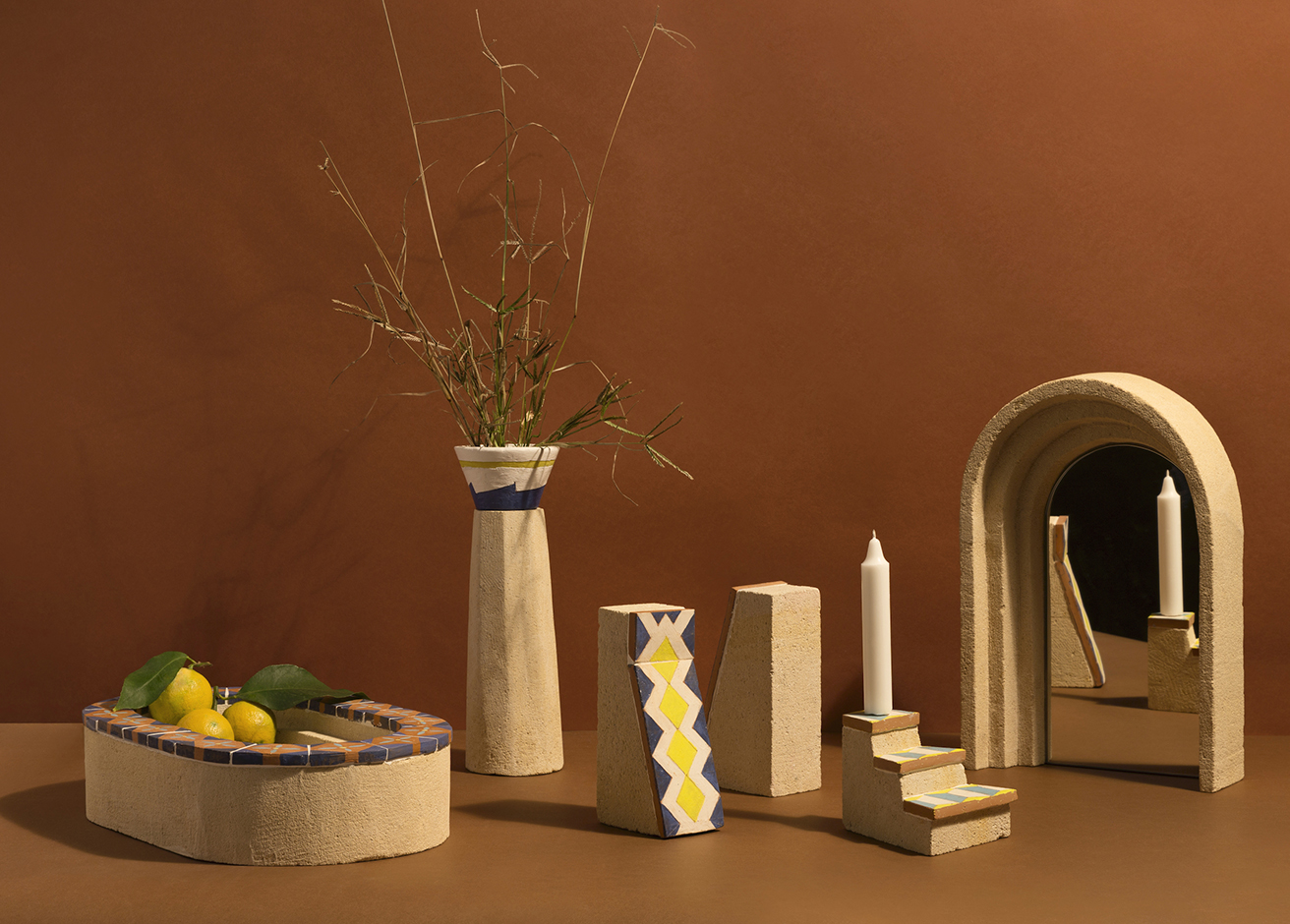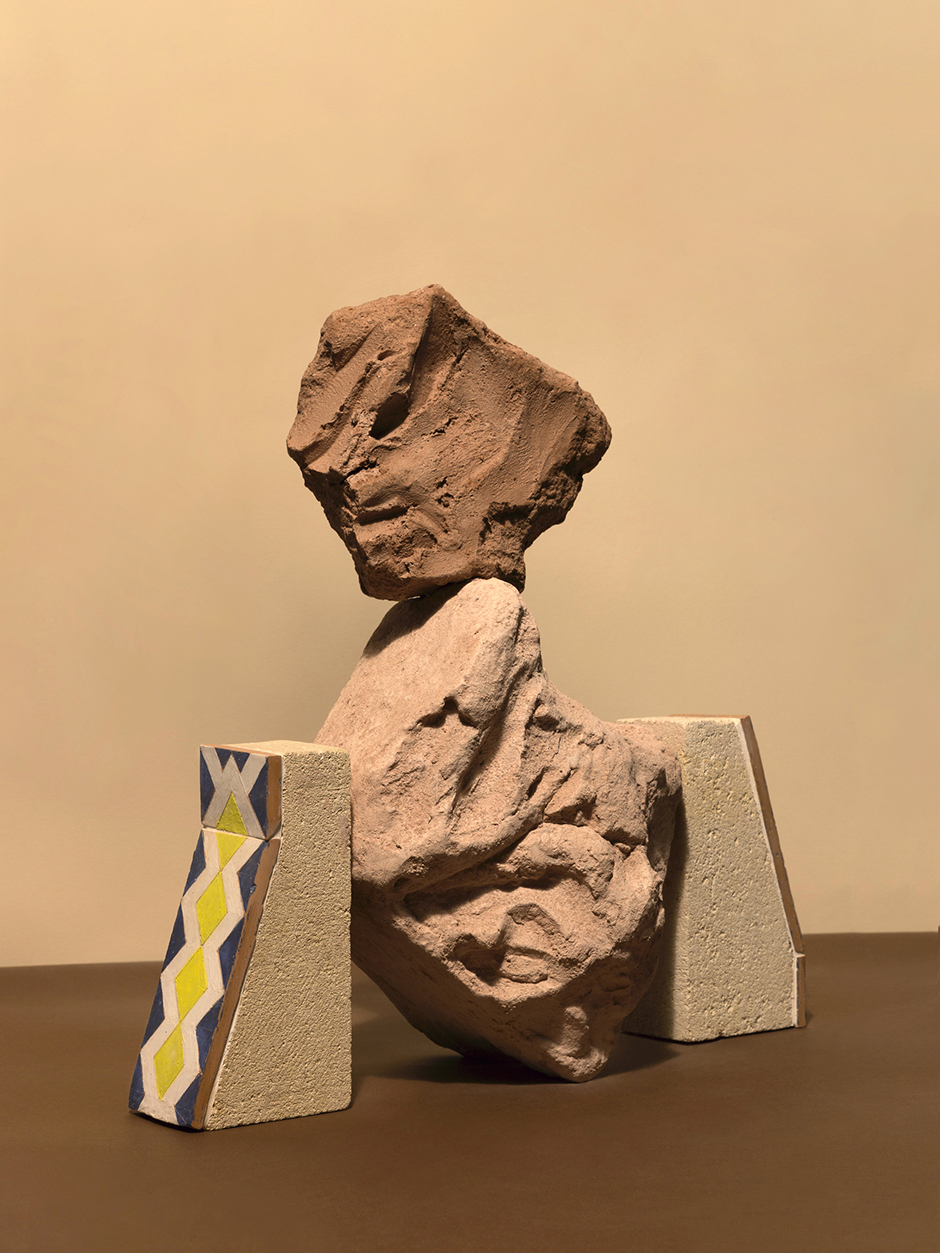 It's safe to say TIPSTUDIO — a young design studio out of Italy founded by Imma Matera and Tommaso Lucarini —  has got our number. For their Apollineo collection, the duo used Calcarenite, a material of marine origin that contains fossils and shells, then brightly glazed majolica tiles to playful effect. Photos by Nicolò Panzeri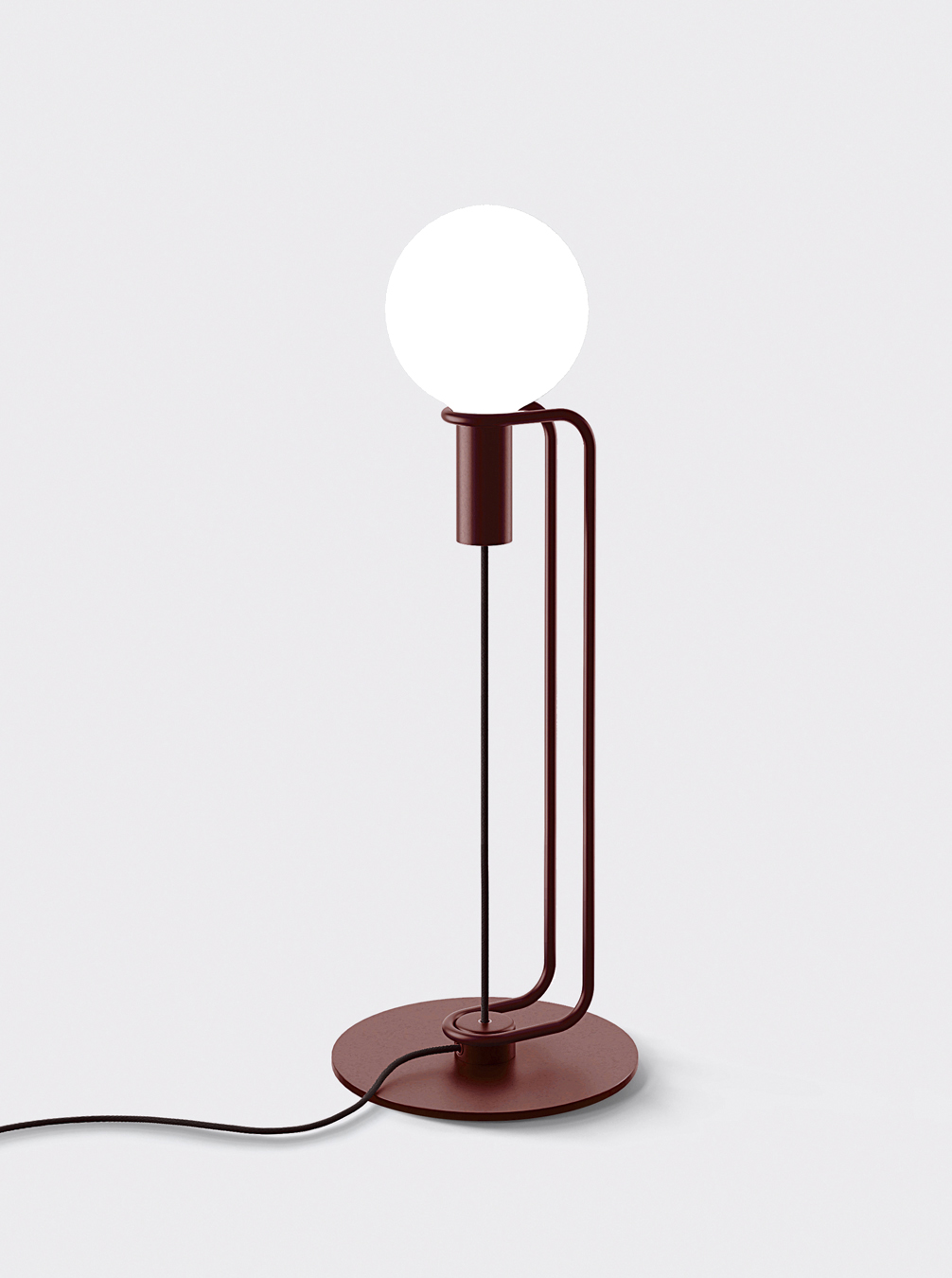 We're loving the elegant linearity of the latest lamp design from Studio Kowalewski for Roche Bobois. Inspired by the tensioning of a harp's strings, we're loving the interplay of pressure and flow. It's available in an assortment of powder-coated steel hues.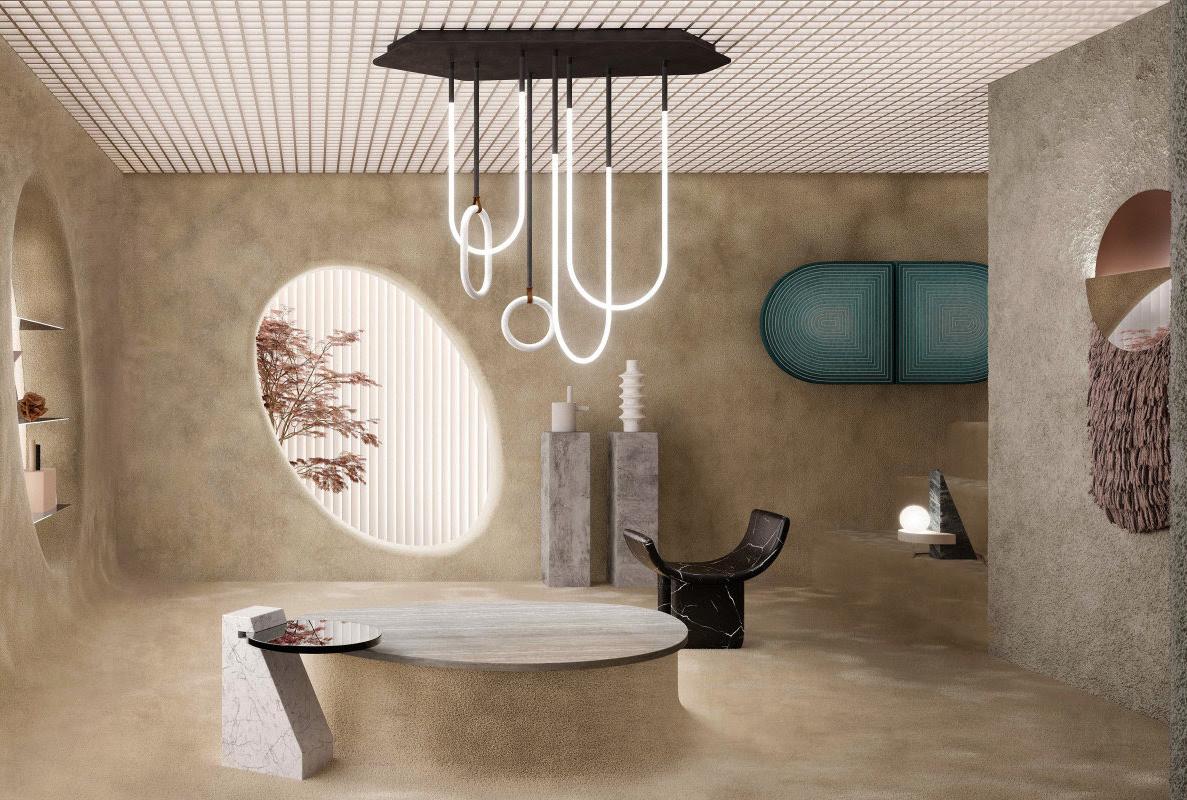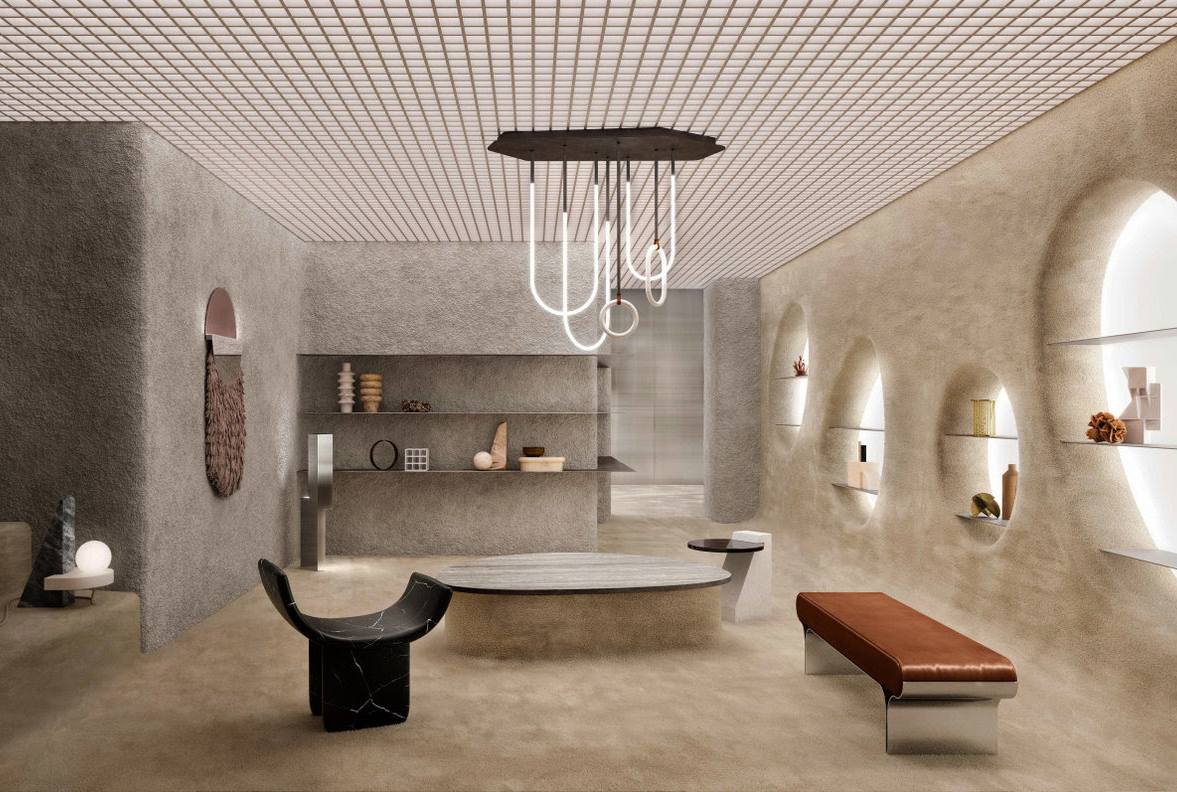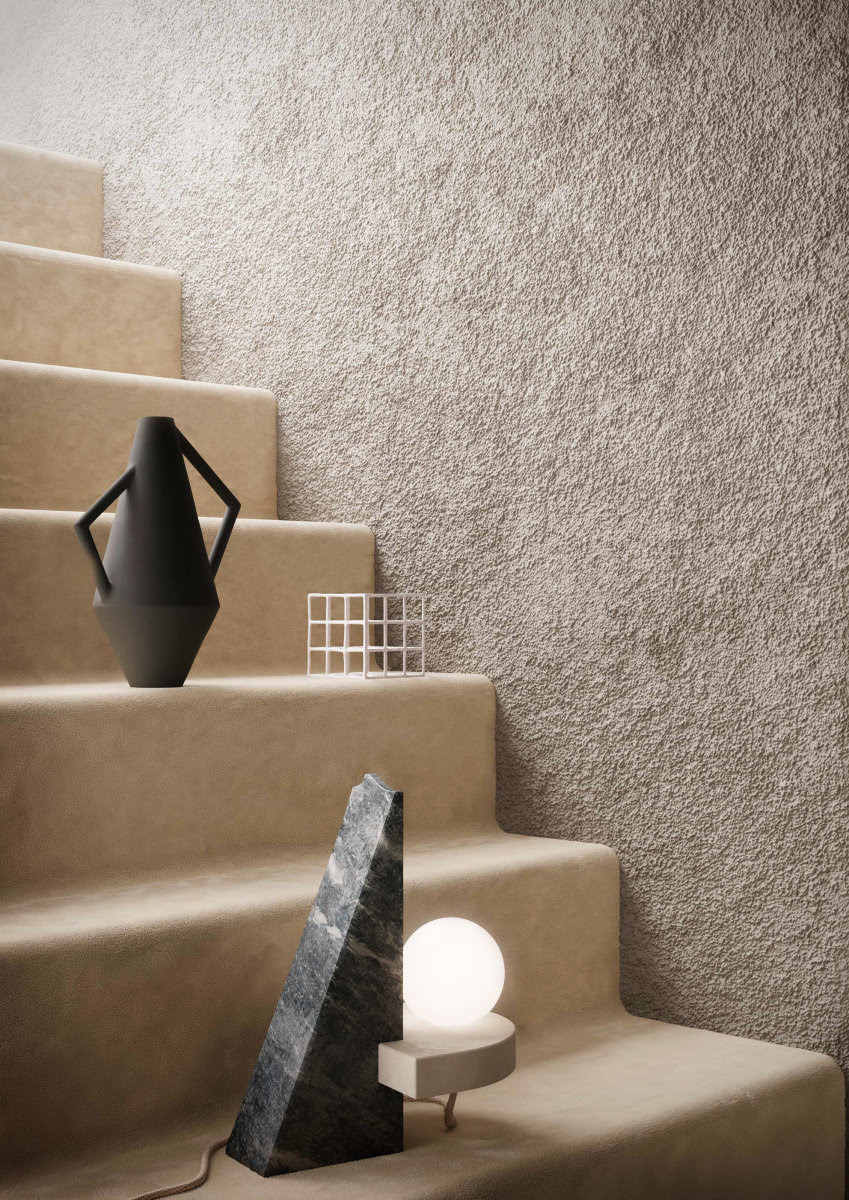 Is carpet as far as the eye can see trending or is it just us? In this new project by Studiopepe, entitled Wunderkammer, cream, high-pile carpet crawling up the walls and even into built-in display nooks provides the perfect canvas for stainless steel shelving and a neutral yet highly tactile cast of objects and furniture. Images by Terzo Piano
Interiors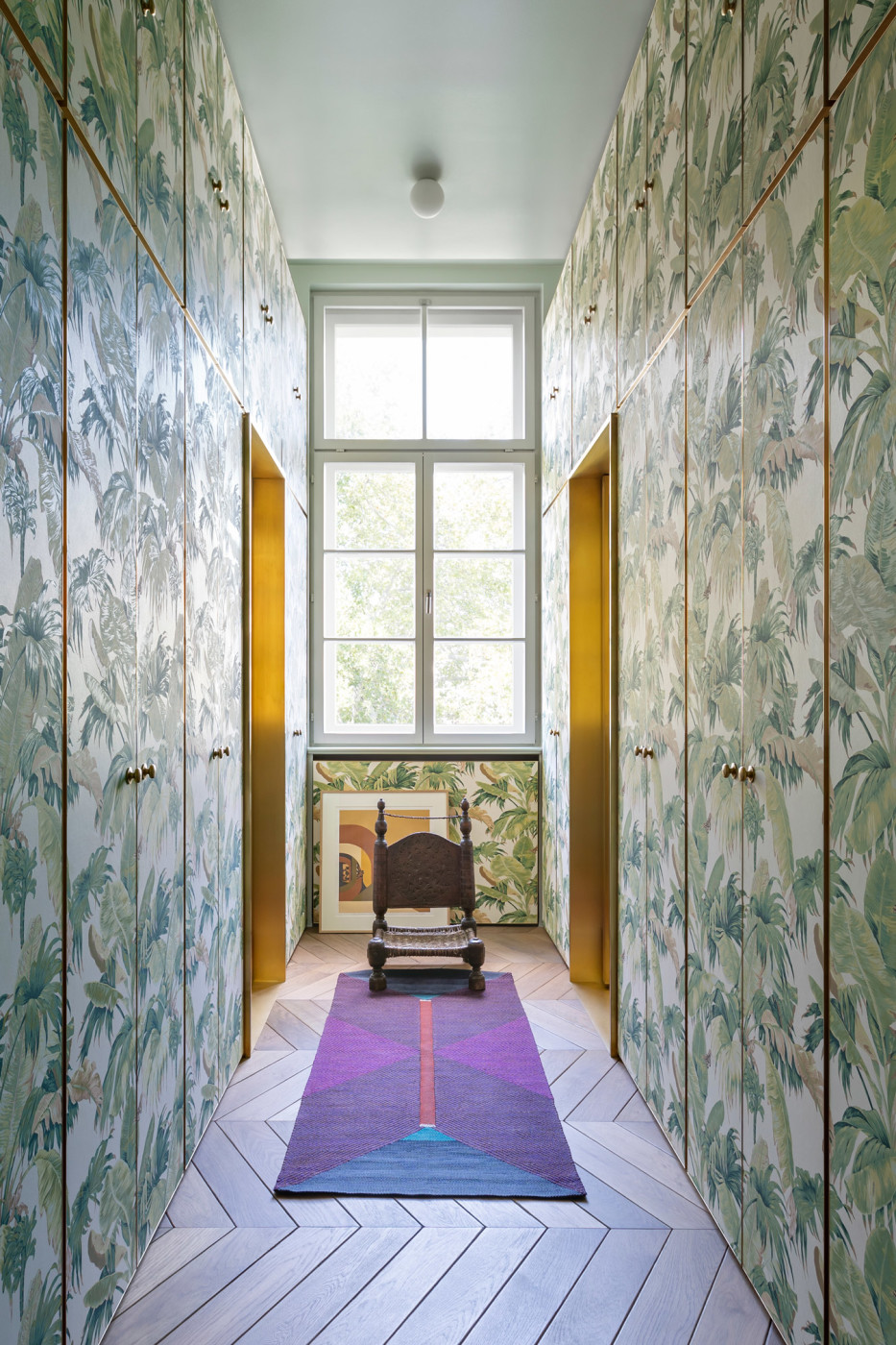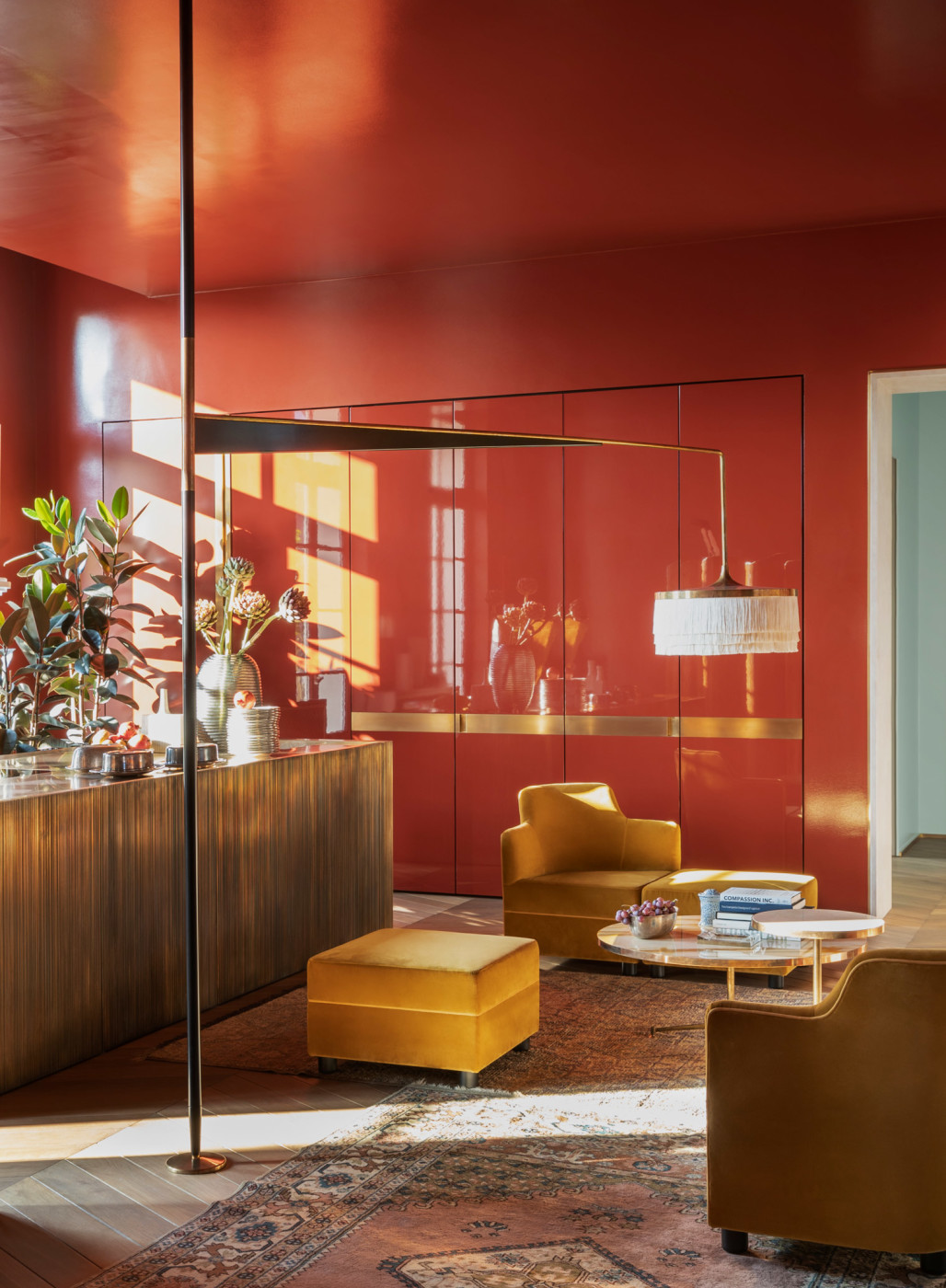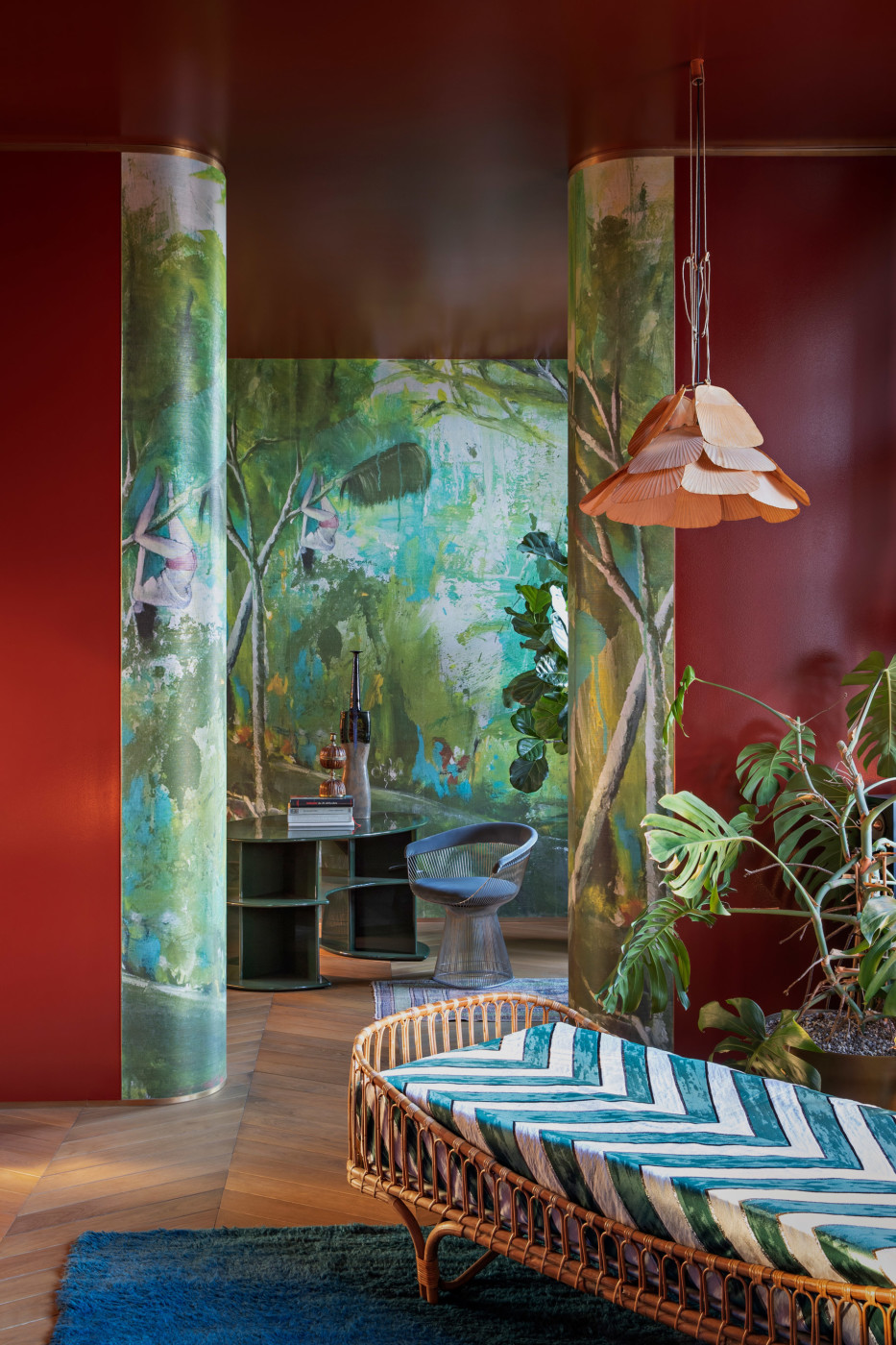 We can always count on Dimorestudio to inject some maximalist magic to our world — and for that we are thankful. Their latest residential project in an eye-popping apartment in Berlin calls to mind a nostalgia and saturated elegance one might typically associate with Dimorestudio's hometown of Milan. Photos by Beppe Brancato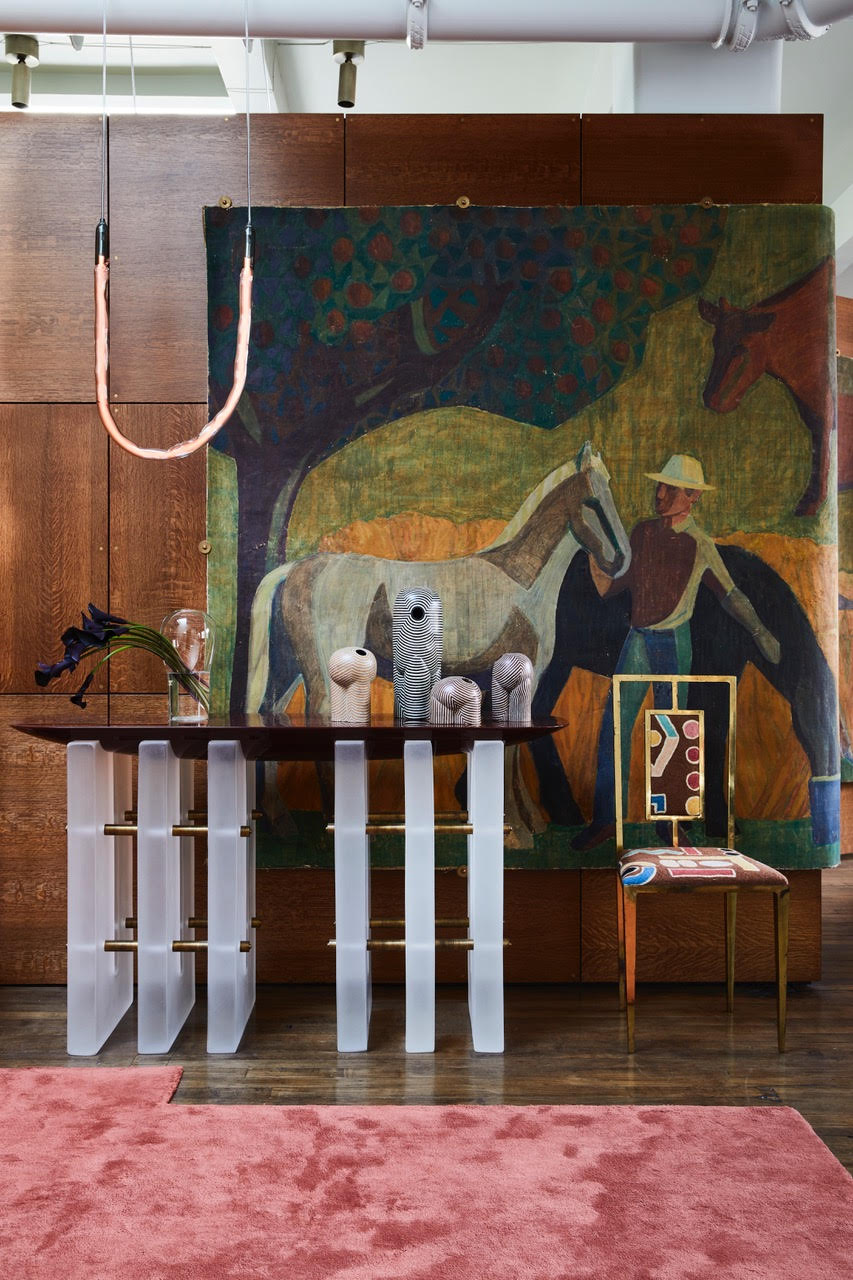 Already #1 in the decor section on Amazon, Athena Calderone's Live Beautiful is destined to be an instant classic. While Calderone's signature creamy, dreamy interiors are out in full force, there's also plenty of variety — as proven by this lushly layered moment in the home of Apparatus founders Gabriel Hendifar and Jeremy Anderson. The book officially drops March 3, so there's time to make room on your coffee table yet.
Exhibitions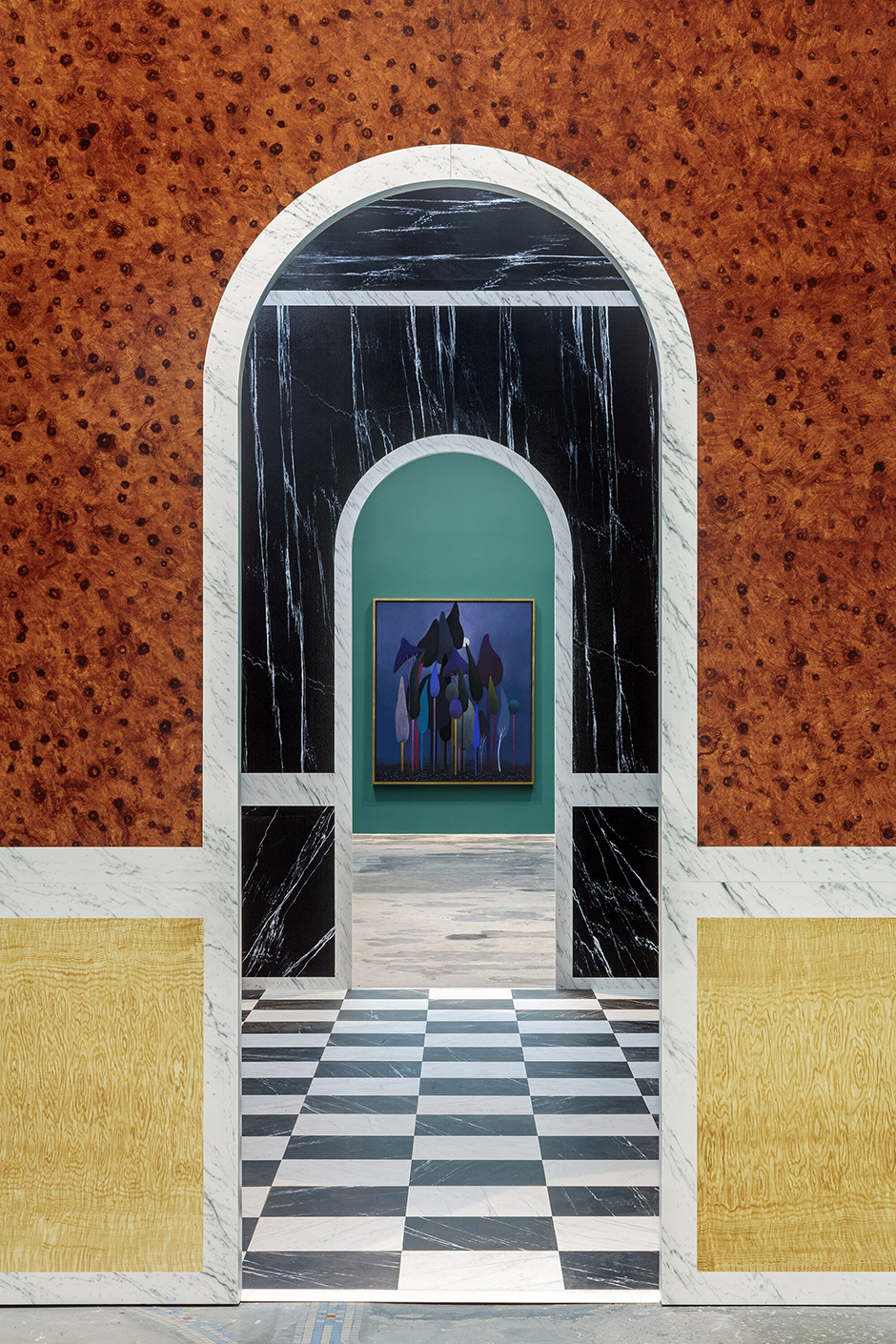 In one of the more immediate resolutions of Instagram envy, Nicolas Party's work — previously going viral at the Flag Art Foundation in New York — has settled into a new home at Hauser & Wirth in Los Angeles. 'Sottobosco' (a style of natural science-oriented still life developed during the 17th century Dutch Golden age) is the first LA solo exhibition for Party, and features now-signature installations that feel like dimension-hopping as much as art-viewing. It's on 'til April 12.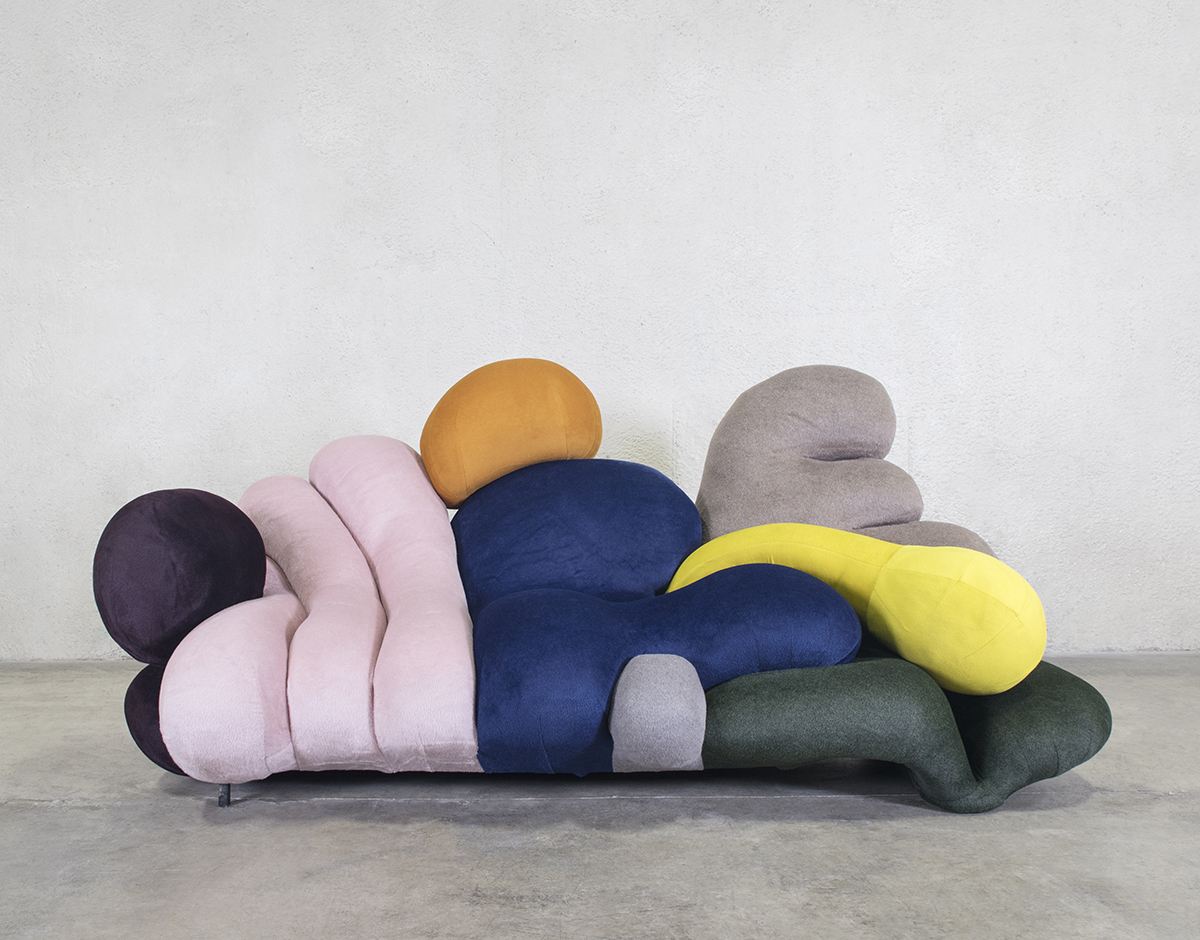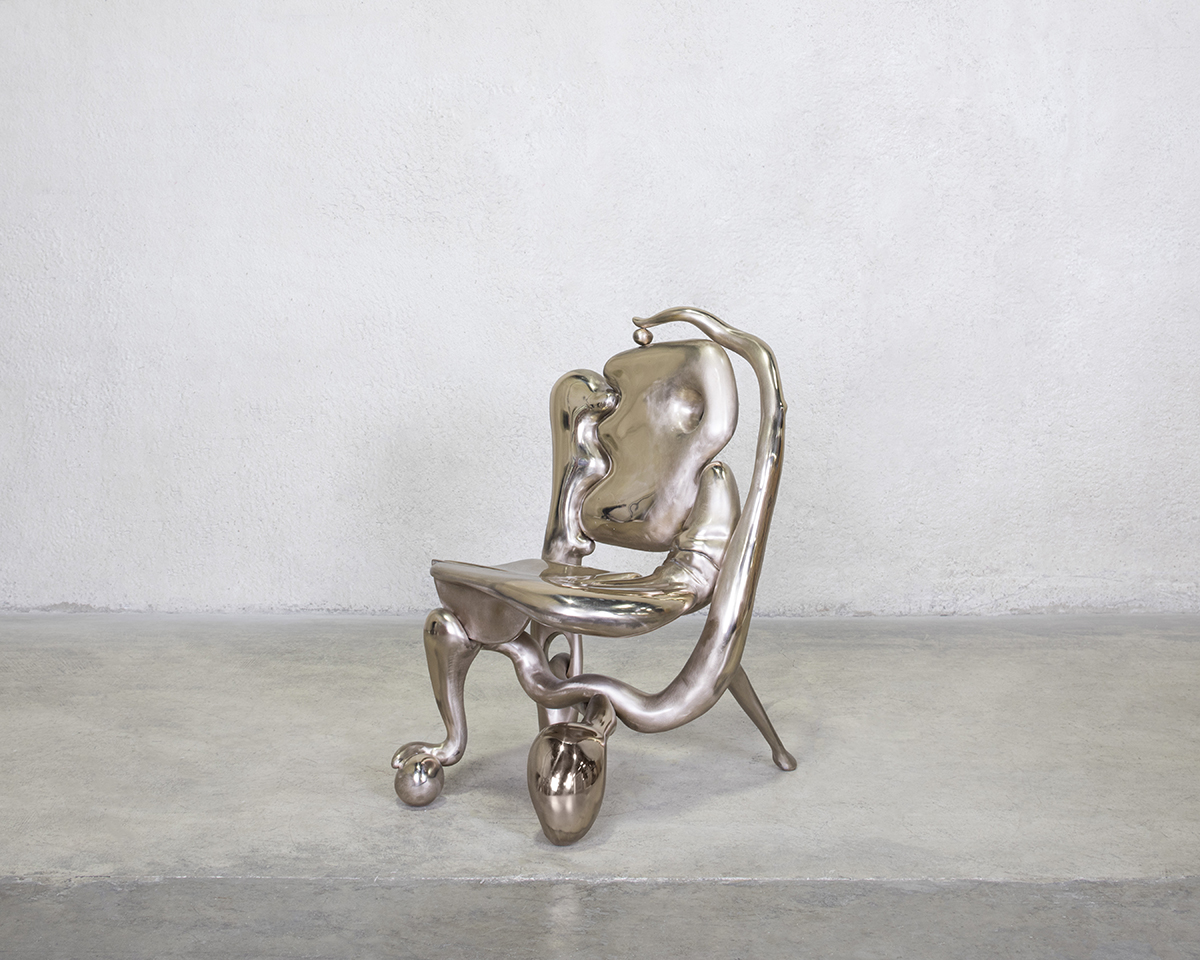 In his solo show titled Soft Bodies, Hard Spaces, the Brooklyn-based artist Misha Kahn explores what it is to be human — soft, irregular, imperfect — in a constructed civilization. The included works propose an alternate reality by disrupting material expectations. We particularly feel drawn to a blobby, multicolored cashmere sofa and a Alex Mack-esque liquid metal chair of sorts cast in bronze. The show is at Friedman Benda through April 4.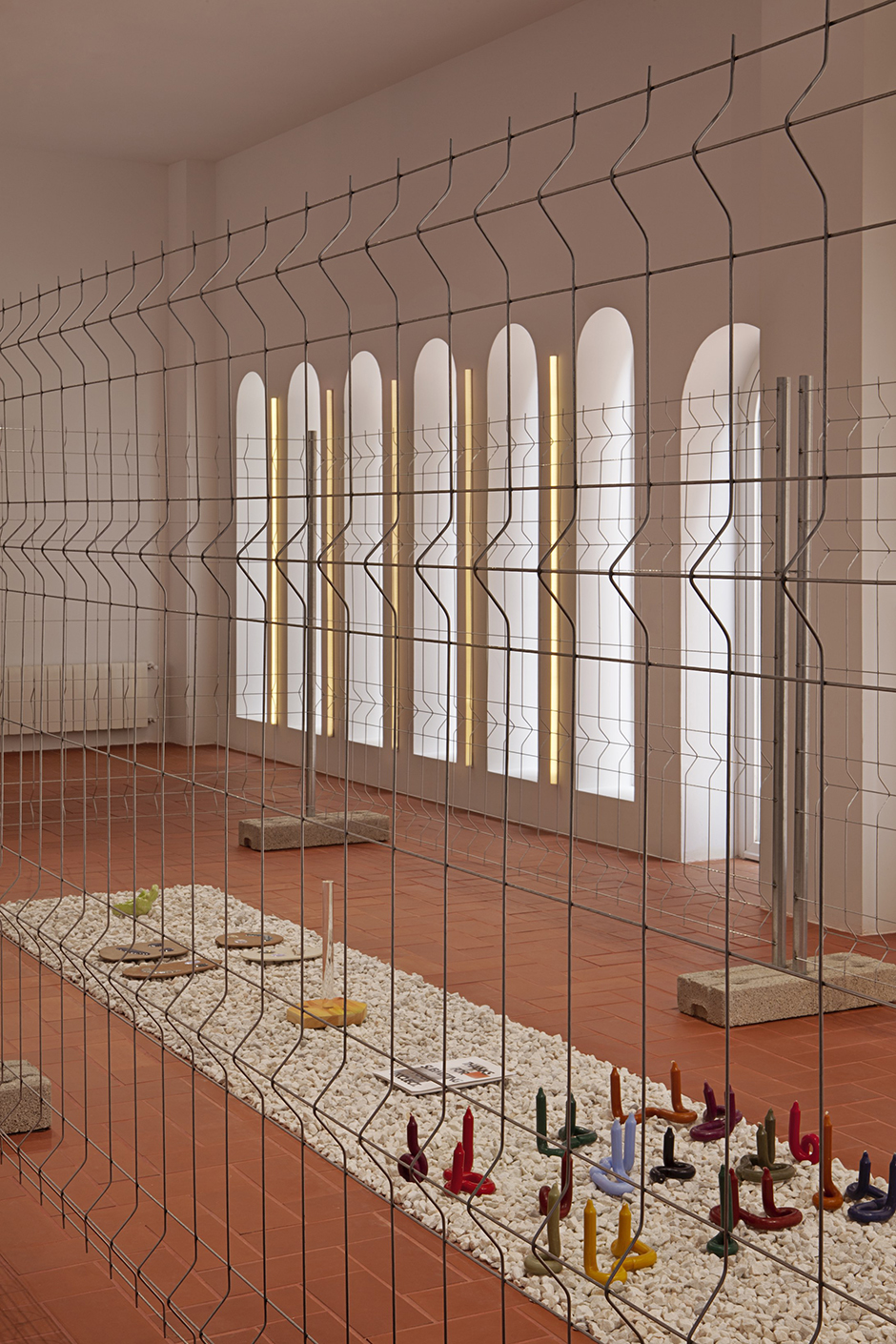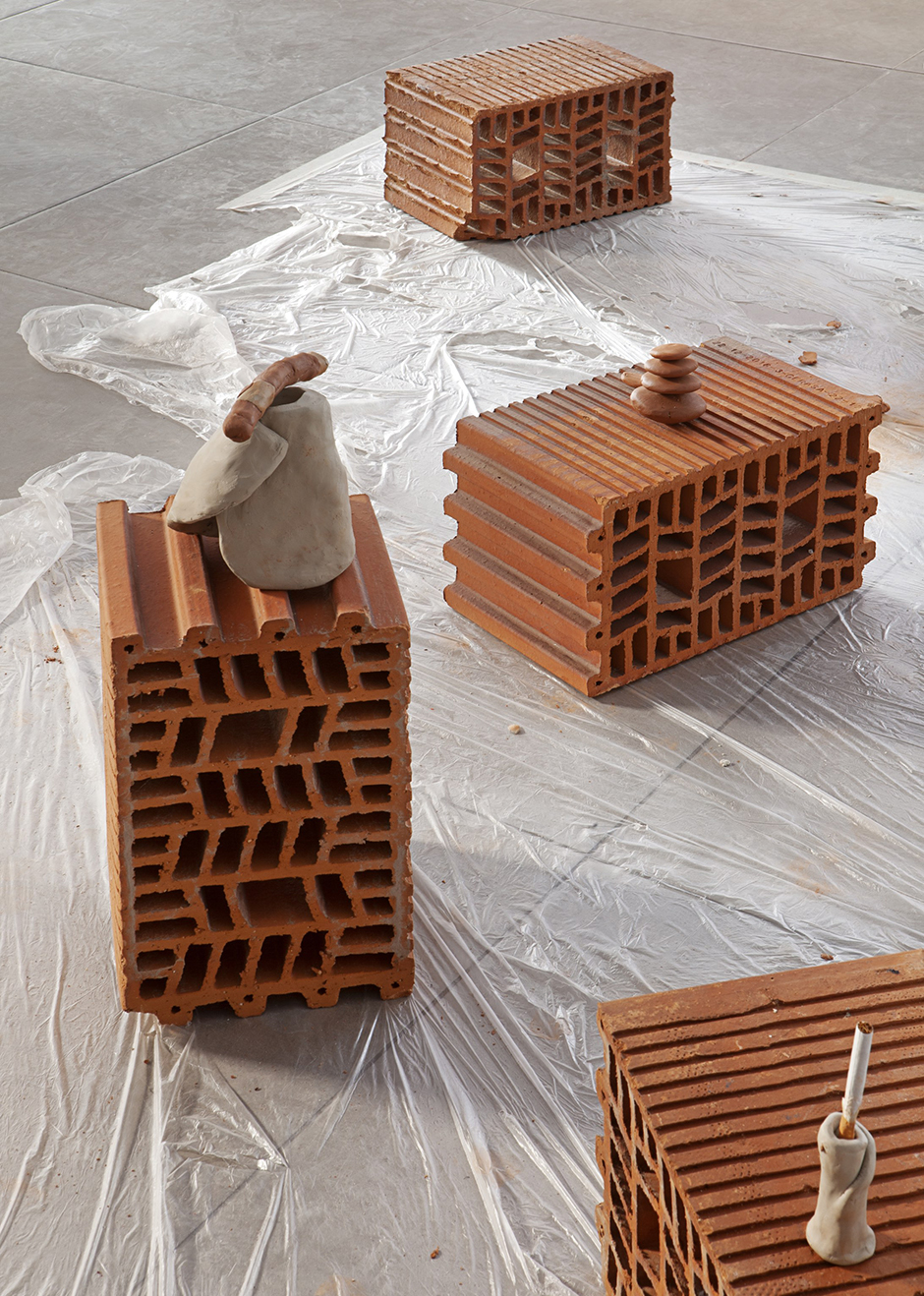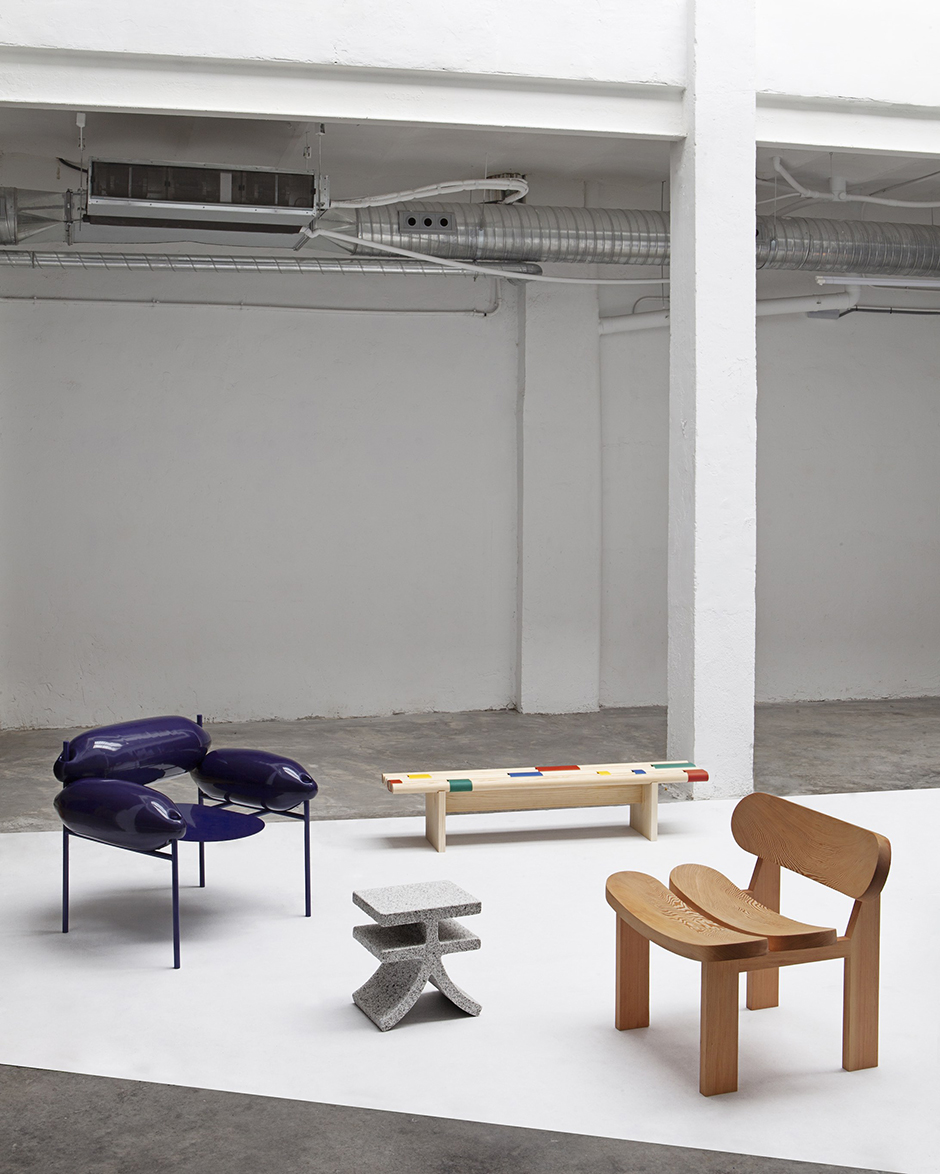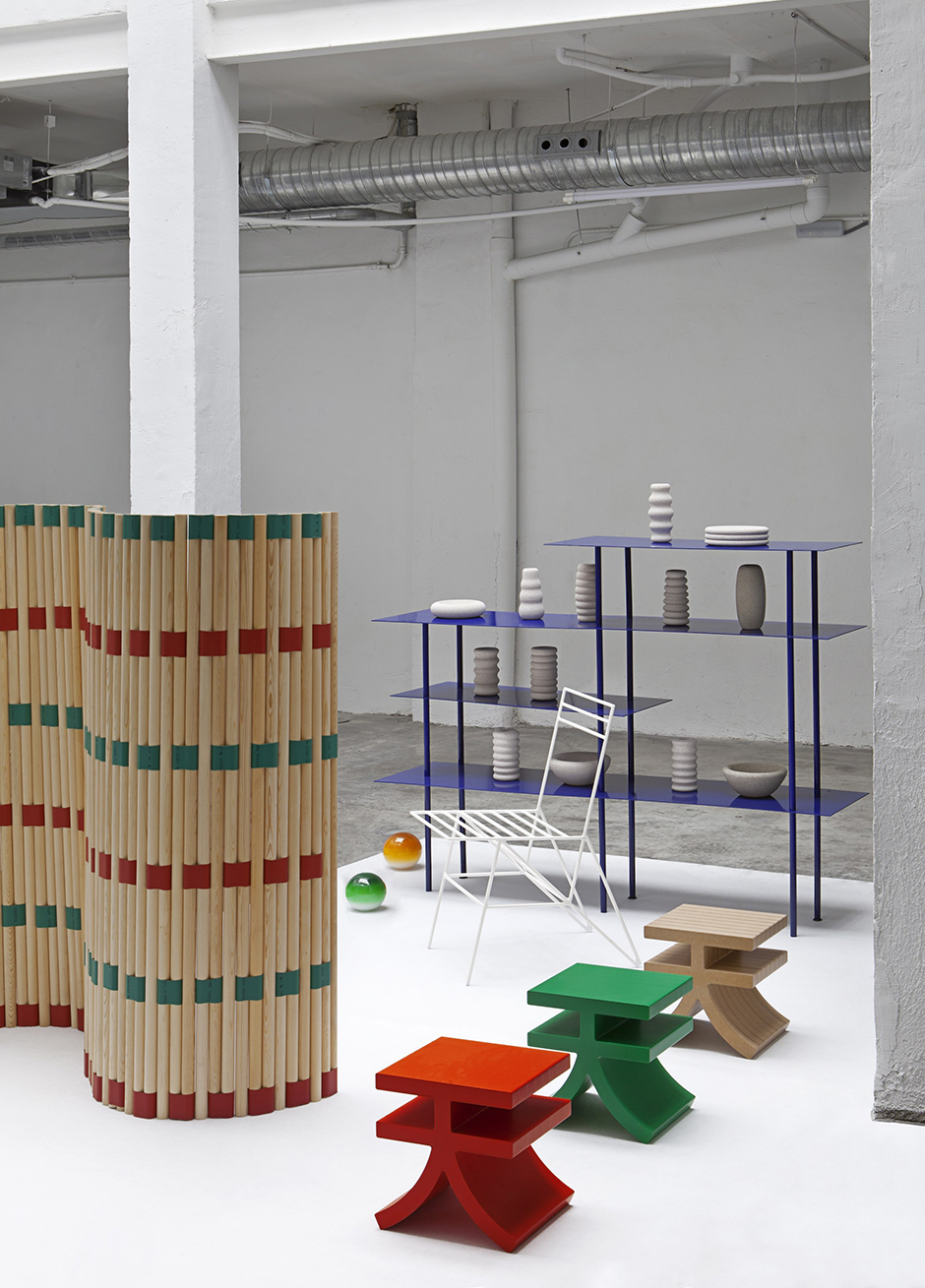 Lots of eye candy coming out of the Mayrit Design Festival this month in Madrid. Spread across many locations hosting exhibits and events, we were particularly struck by the sheer range of work contained within the festival's prompt of exploring the composition and agency of urban spaces. Some favorites include a workshop led by artists Julen Ussia and Joel Blanco, a vibey, lemon yellow contemplation of the desert by Parasite 2.0 and Studio La Cube, among others. Photos by Asier Rua
Links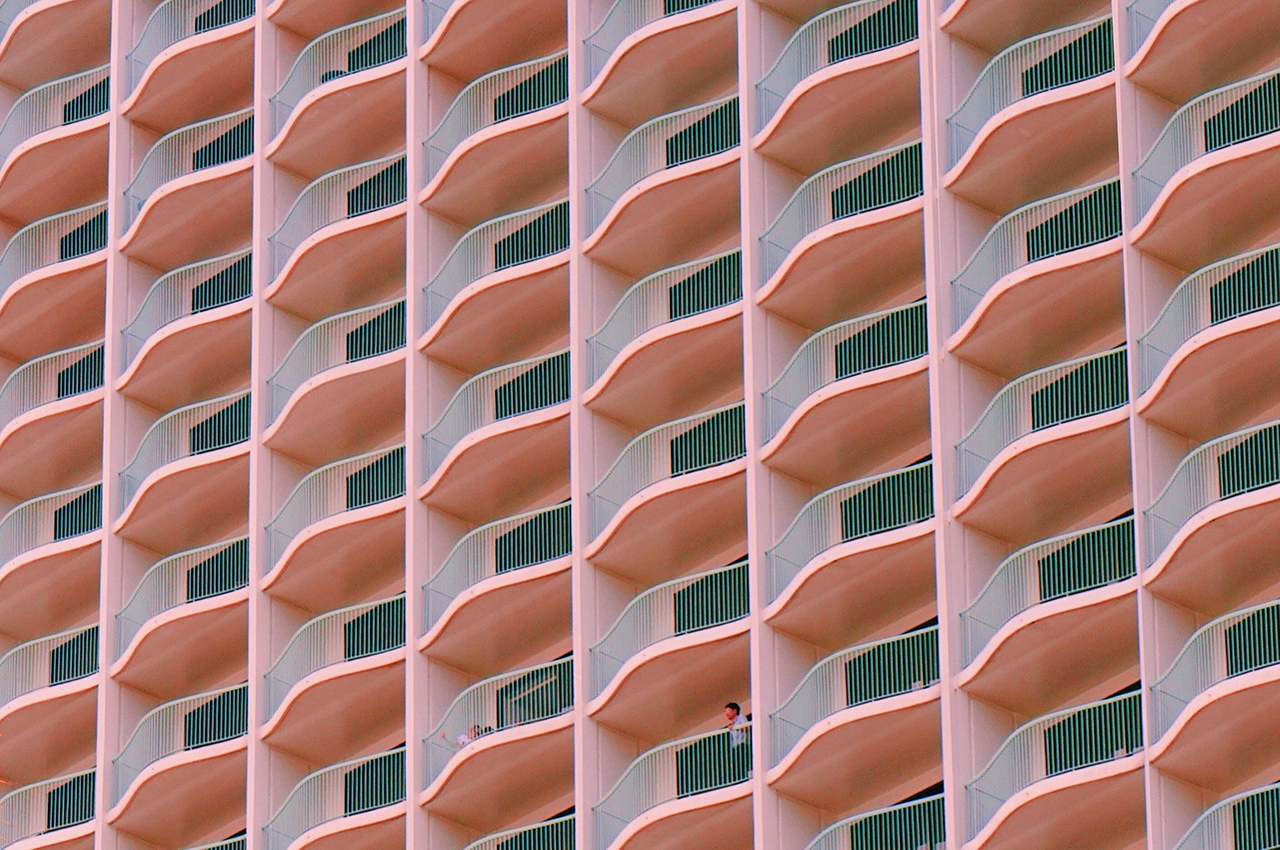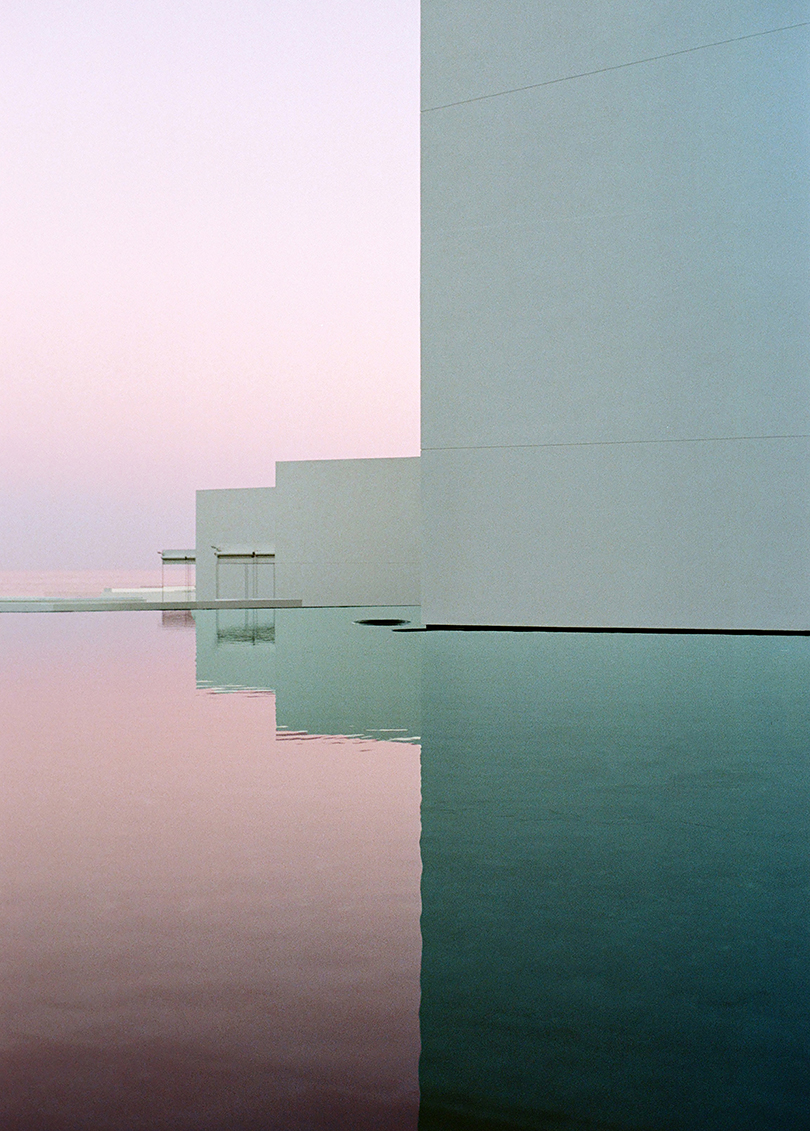 If your Instagram feed has been feeling sleepy, may we recommend a particularly inspiring follow? Photographer Pia Riverola's eye is hypnotic and poetic — and often turned toward design and architecture in ways that show us how to look at the world better.