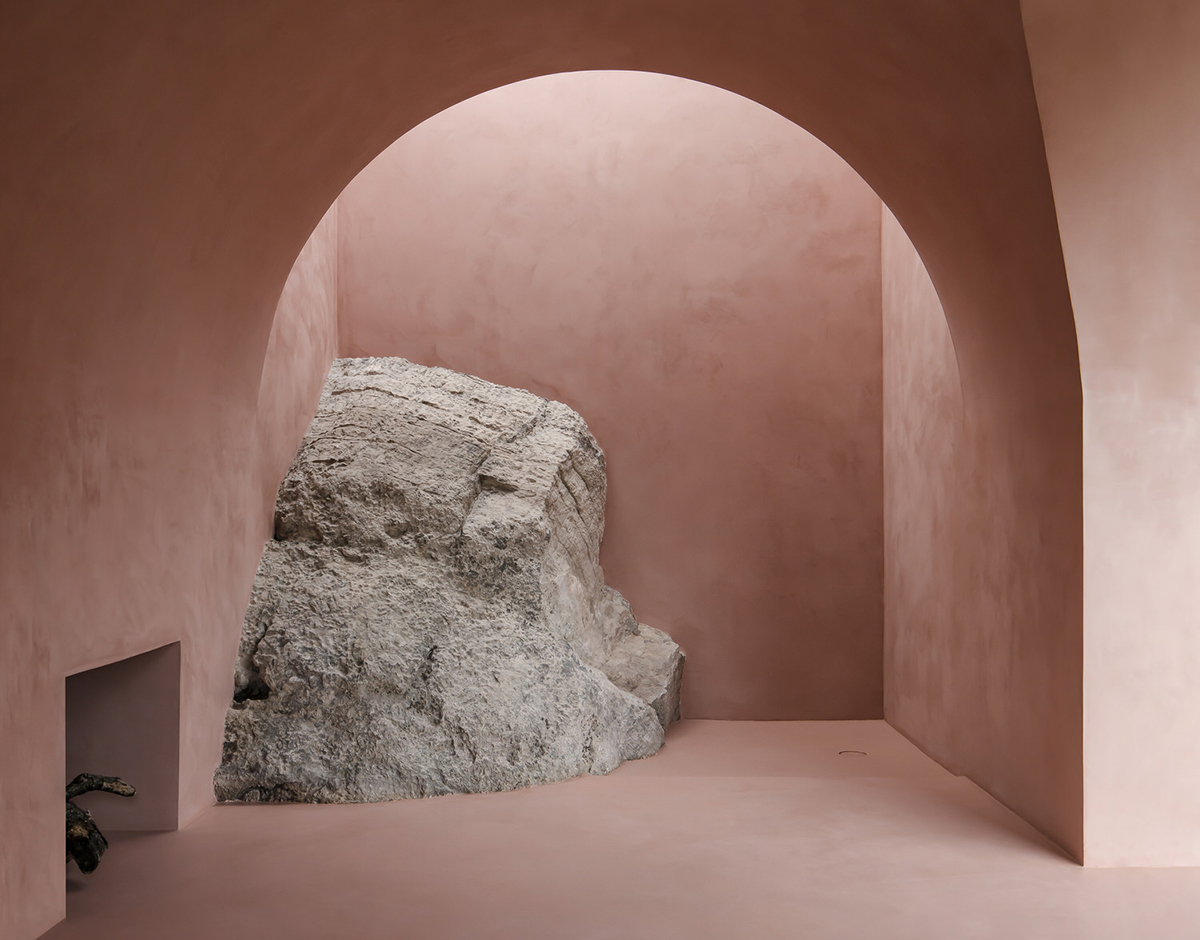 A weekly Saturday recap to share with you our favorite links, discoveries, exhibitions, and more from the past seven days. This week: The $195 acrylic table of our dreams, new lamps by the likes of Toad Gallery and Bijoy Jain, and a drop-dead gorgeous pink stucco house in Mallorca that's one with its surroundings (above).
Discoveries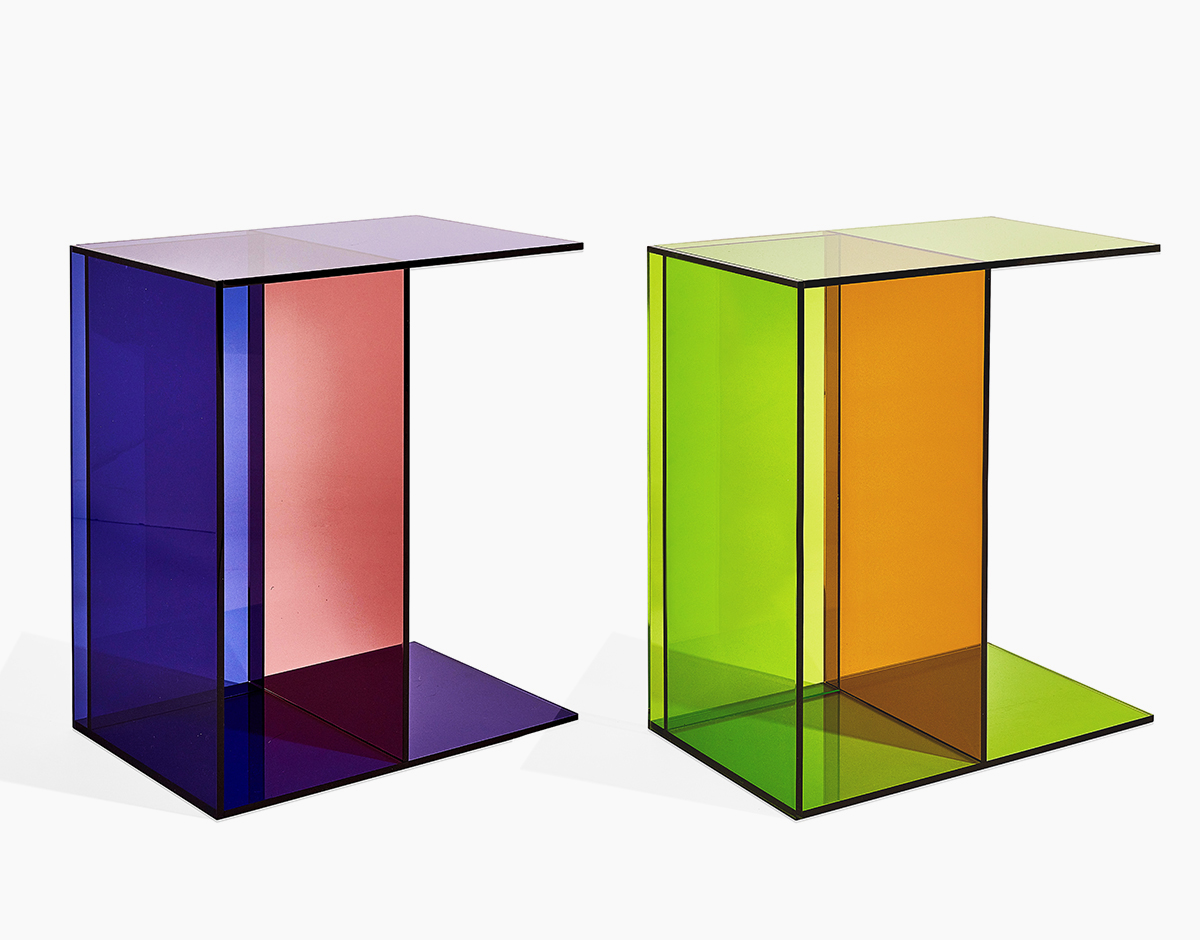 A few years ago we became obsessed with the super affordable acrylic Perplexe side tables made by Element de Base, so much so that we convinced the Montreal brand to let us stock them in our shop at the now-defunct A/D/O even though they weren't used to wholesaling them. The MoMA store picked them up at some point as well, and now we just spotted the beauties above in MoMA's new fall catalog, for $195 each. They aren't for sale online yet but, we assume it's only a matter of weeks.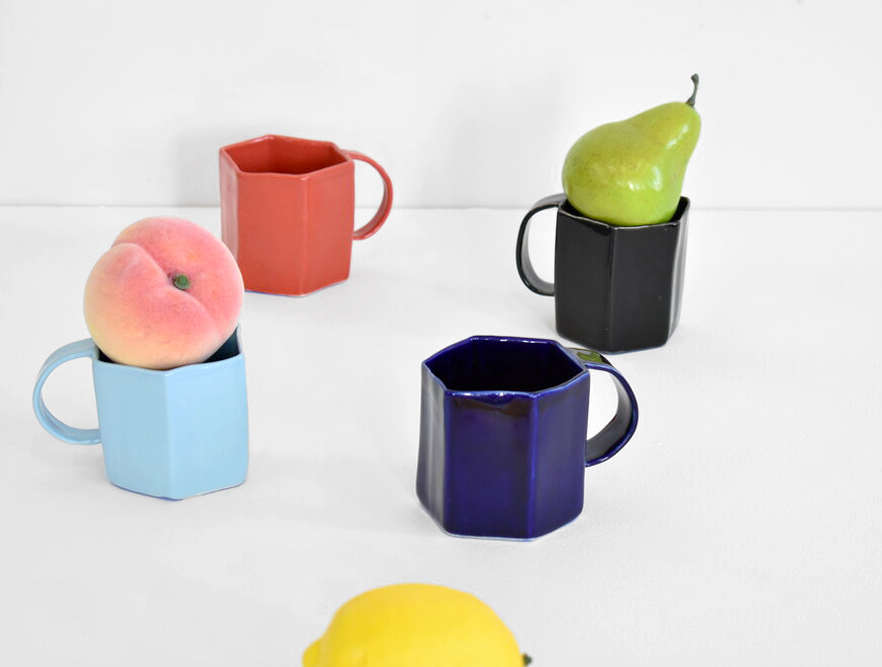 Loving these ceramic mugs by Adriana Cristal, currently for sale for $40 each on the site of Cassie Griffin's water-filter housing brand Walter. They remind us of the '80s black Arcoroc mugs we find at thrift stores sometimes, but more charming because they're so obviously handmade, and in better colors, too.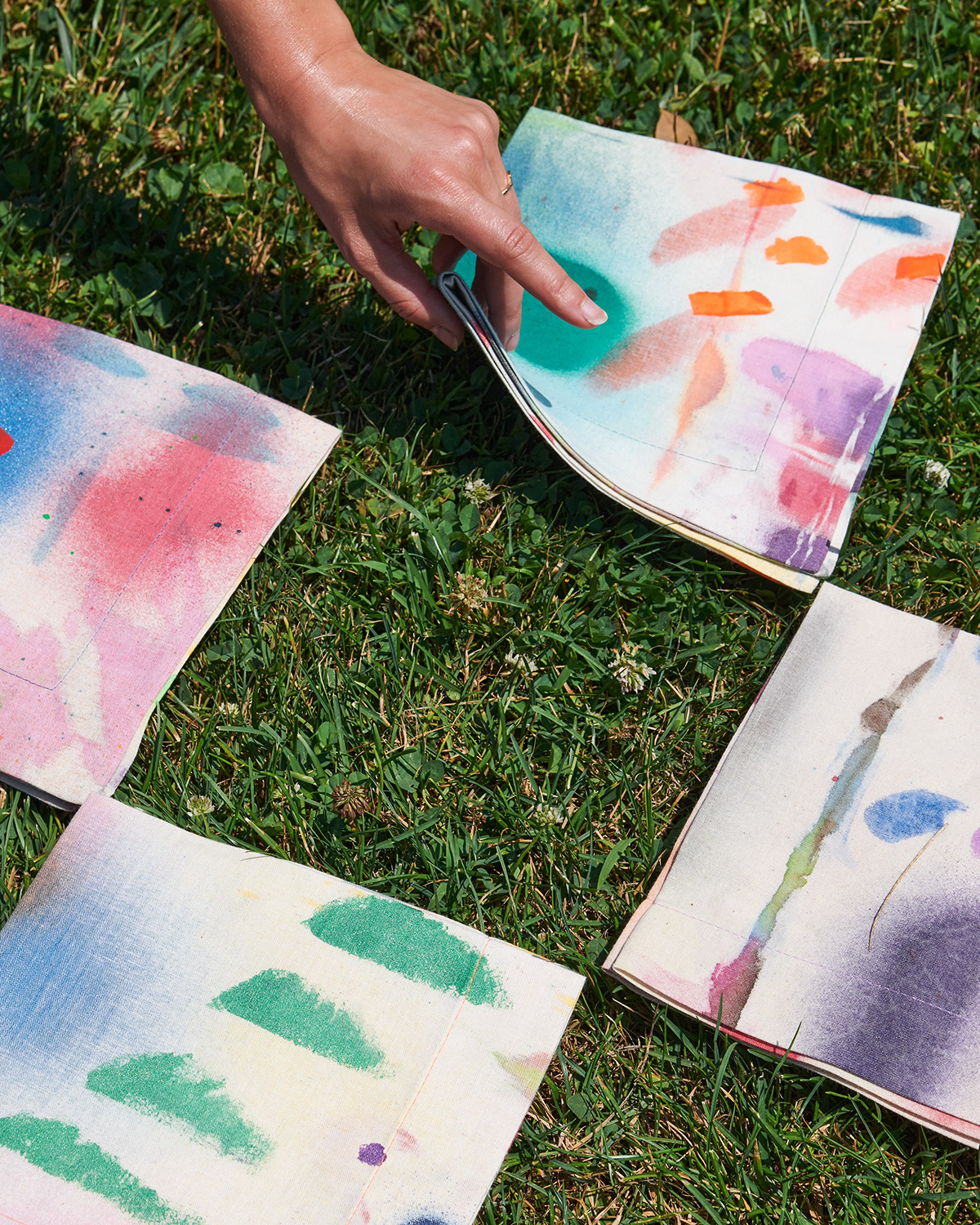 Since we're all spending so much time cooking and hanging at home, it makes perfect sense to upgrade our housewares — like these napkins by Brianne Garcia, which are hand painted muslin and would make a nice, stylish lap bib for when we're eating in front of the sofa (#quarantinelife). Though Garcia herself admits that if you're too scared to dirty them up you can also hang them on your wall.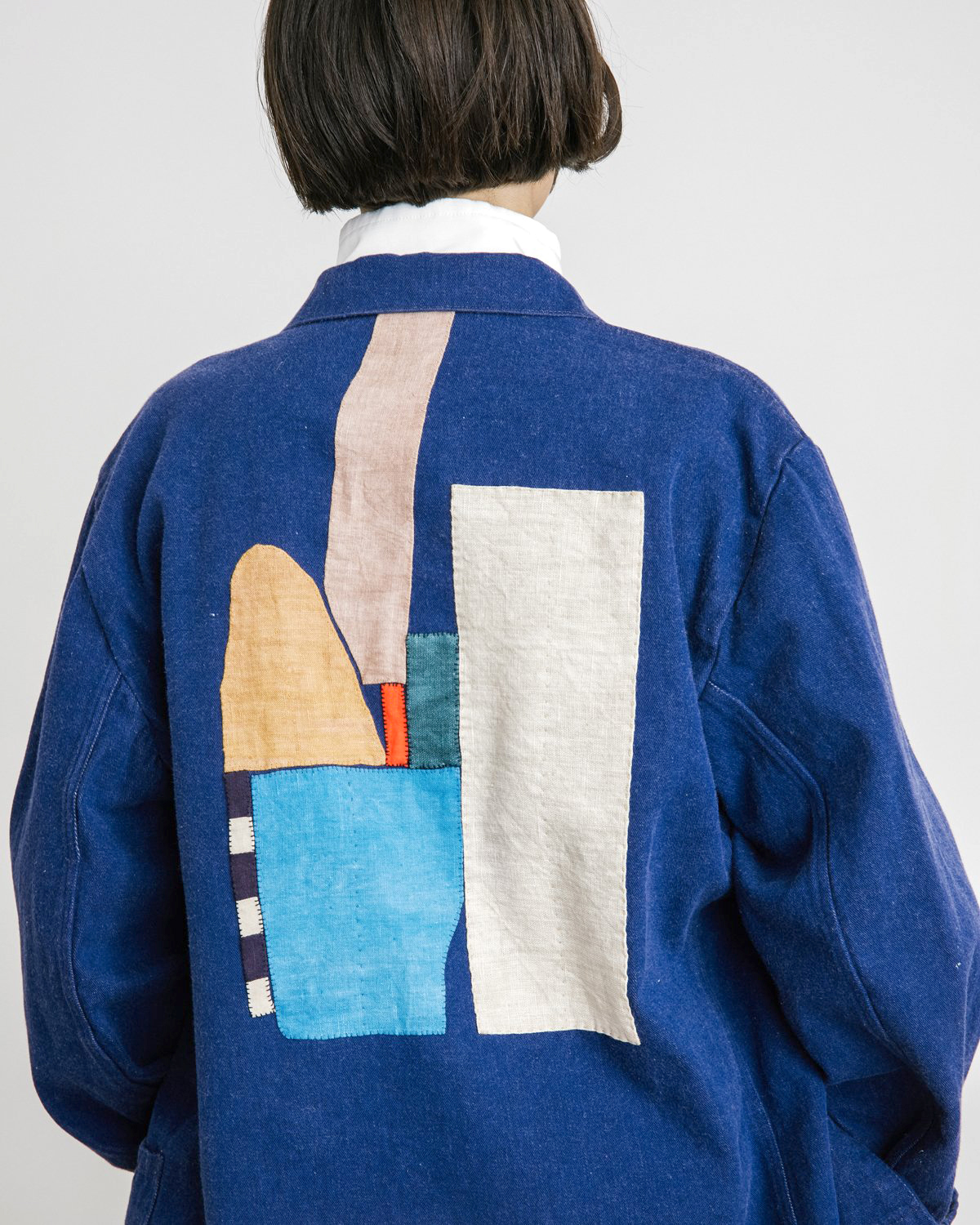 They're all sold out already, but loving Adam Pogue's foray into clothing — the L.A. quilter teamed up with Mohawk General Store to add one-of-a-kind patchwork to vintage denim work jackets sourced from France, as well as Mohawk's own white Japanese jacket. Not sure if there will be another batch but, follow Pogue or Mohawk on IG if you want to find out.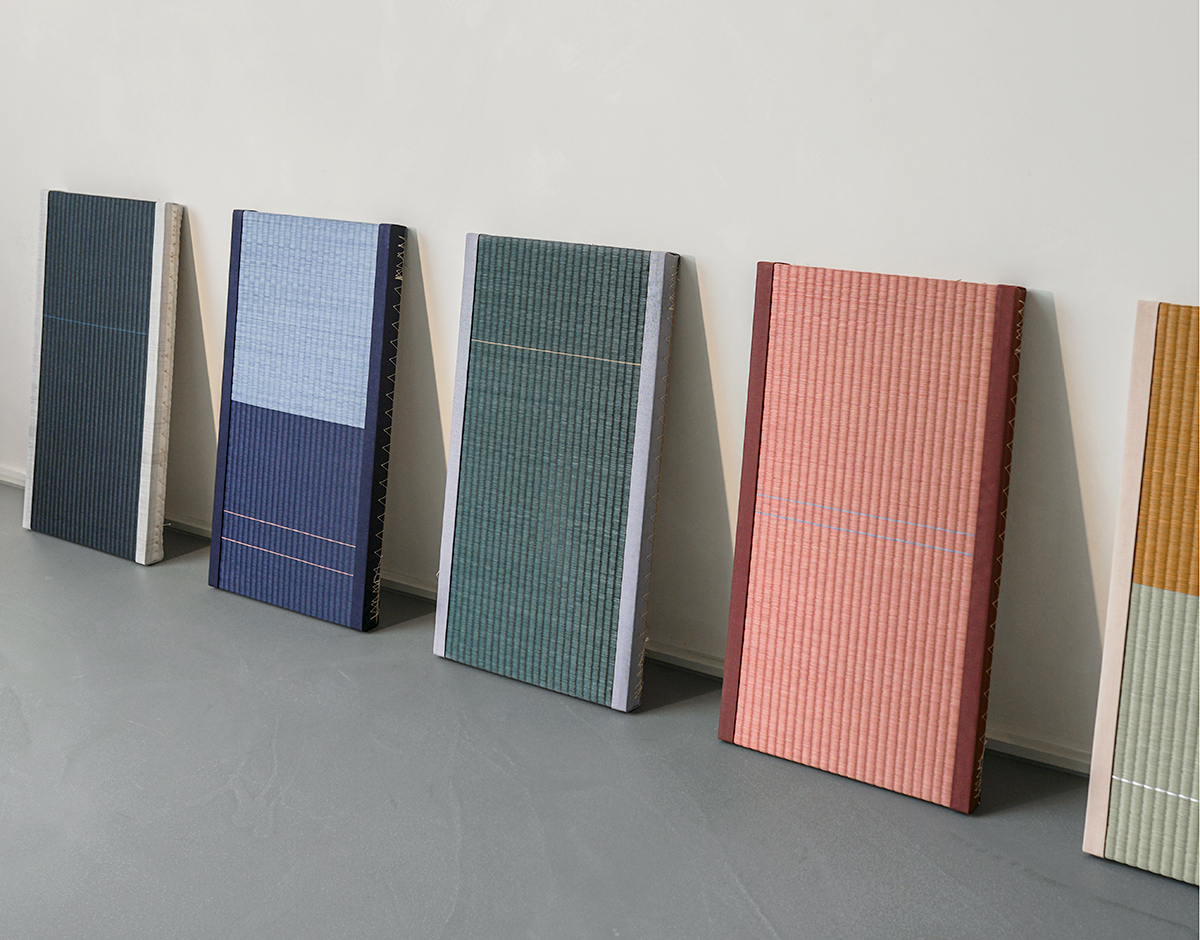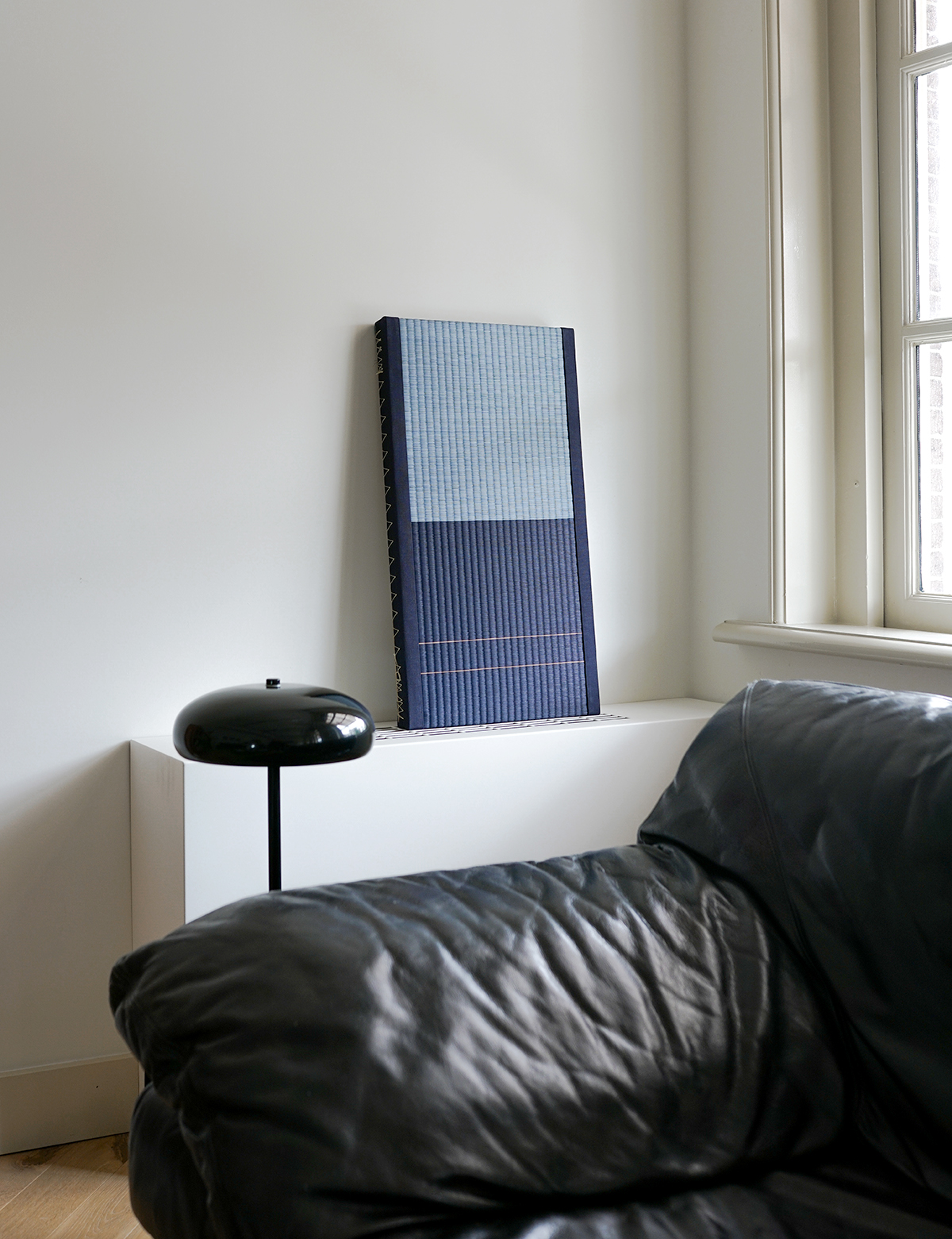 Another super-special collab: Dutch textile designer Mae Engelgeer recently worked with the Kyoto-based tatami maker Mitsuru Yokoyama on a series of colorful framed tatami artworks. Yokoyama is particularly interesting because he's in his early 40s and is a master of the traditional tatami-making craft, but also makes tatami furniture and does a lot of these types of artistic projects with other designers. His wall pieces with Engelgeer are round $860 per piece; we don't see them online so we assume you could just DM Engelgeer to inquire.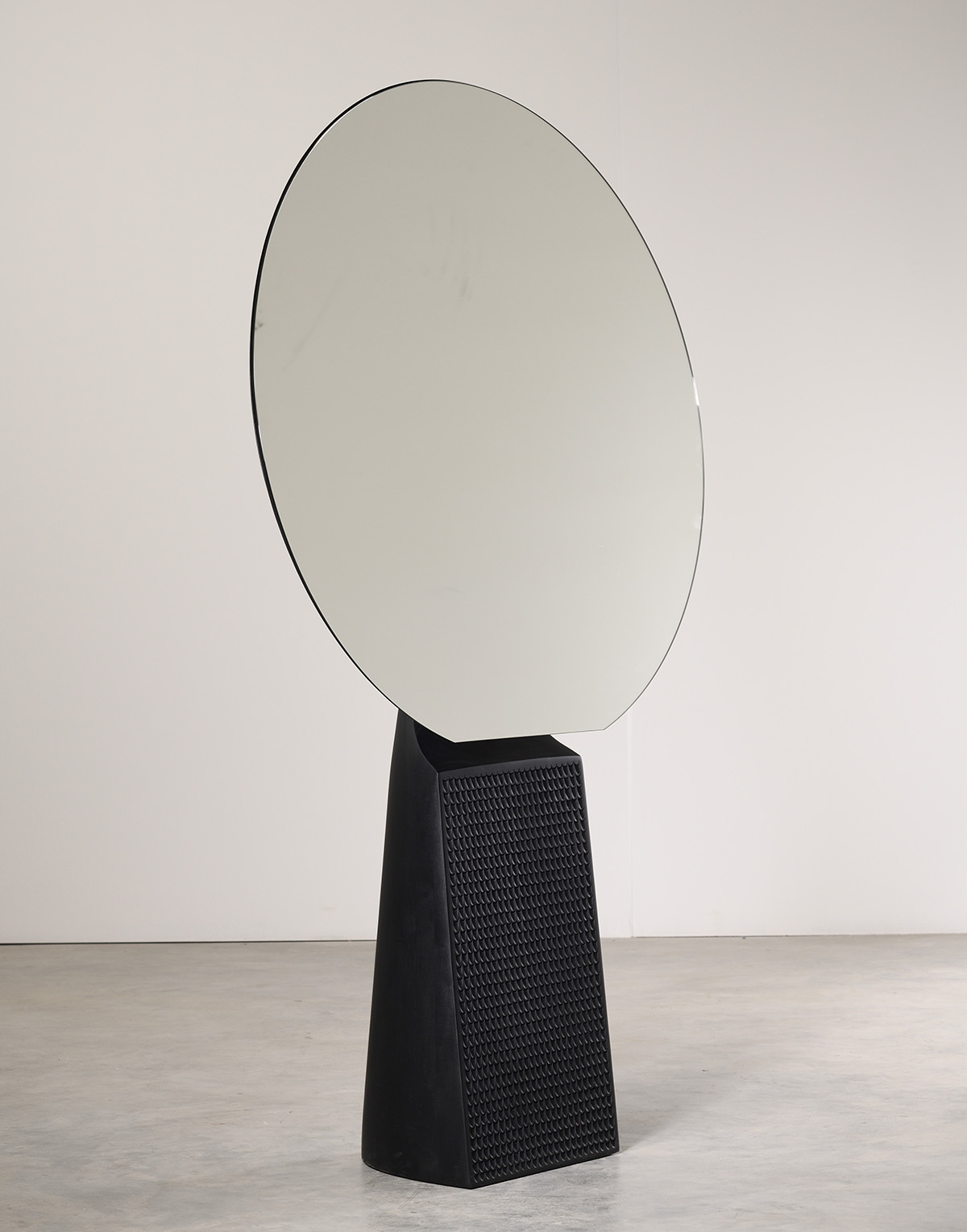 This monumental mirror (it's 5 feet tall) is one of a series of four just designed by Monica Förster for the Bosnian brand Zanat, which is on the UNESCO World Heritage list for its traditional wood-carving artisanship. The four Sky mirrors all have different shapes, but all have a super sculptural base in walnut or maple — you can see them more clearly here.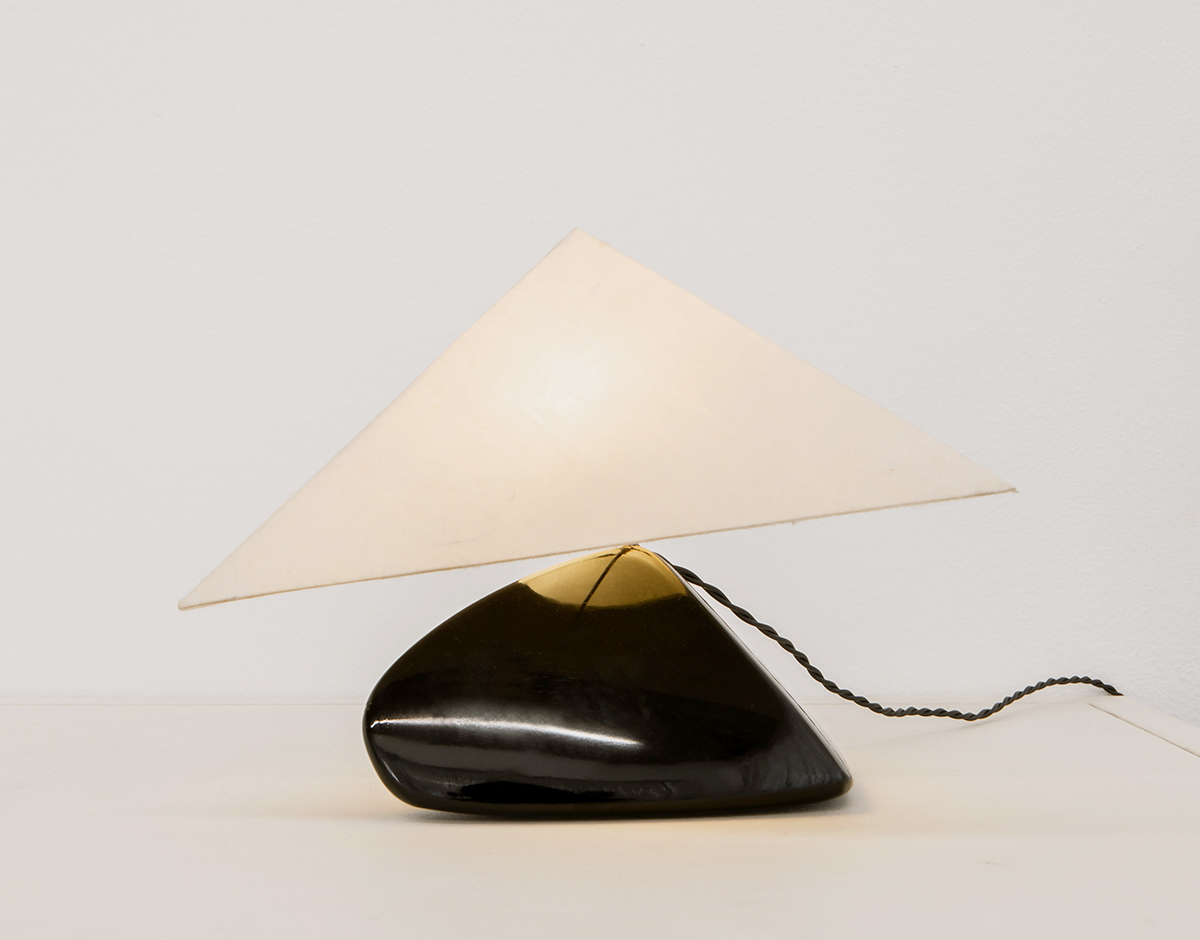 The Belgian design gallery Maniera has such a prolific output that we often miss amazing pieces that debuted in one of its past shows — such was the case for this little lamp by Indian architect Bijoy Jain, designed last year. It's made from obsidian, washi paper, and bamboo, and that shade needs to be mass manufactured if you ask us.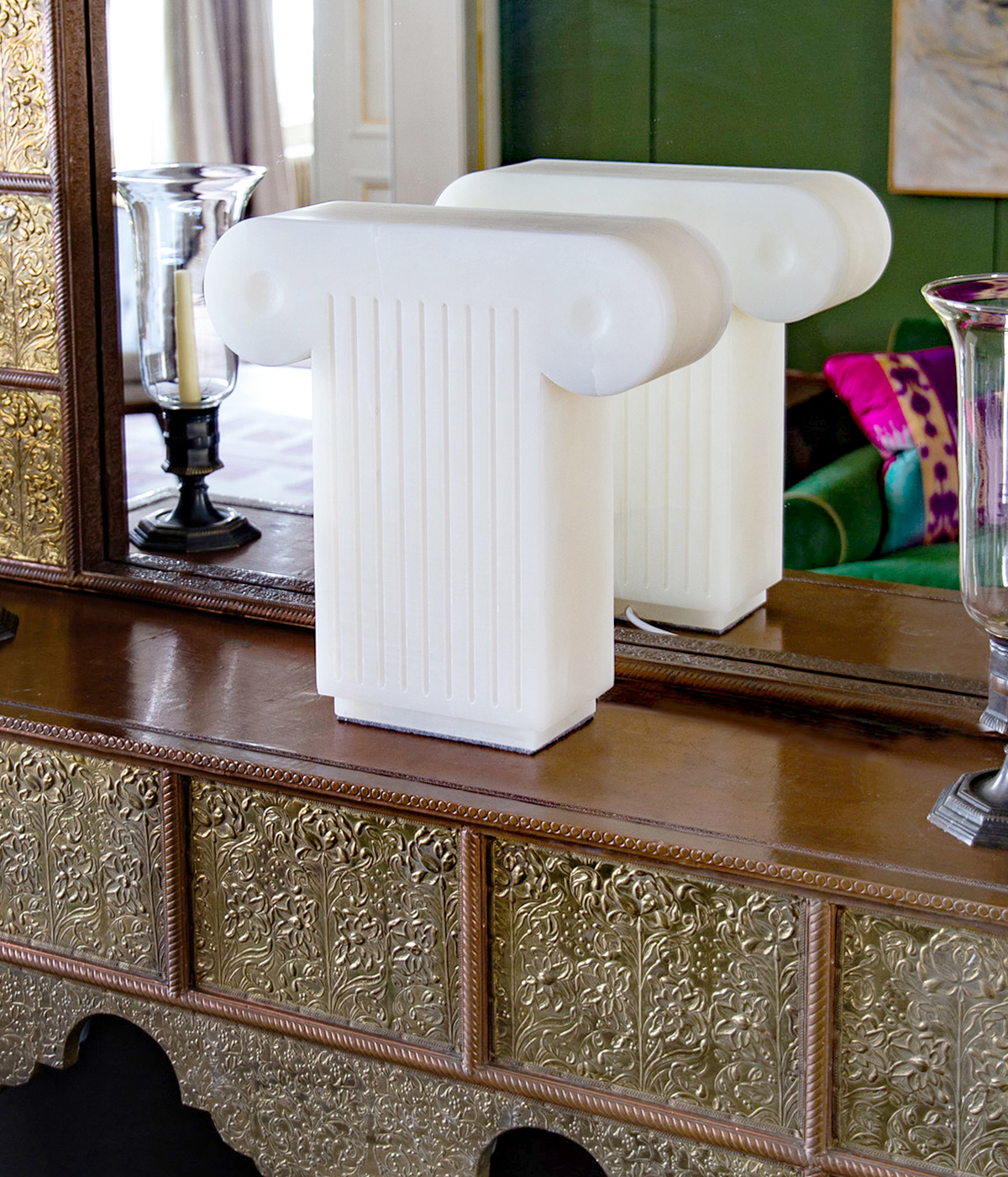 In other belated lighting news this week, we love this Illuminati lamp by Toad Gallery in London, which we found on Toad's website when publishing their new sofa a few weeks ago. Its Ionic-column shape is sculpted from translucent onyx.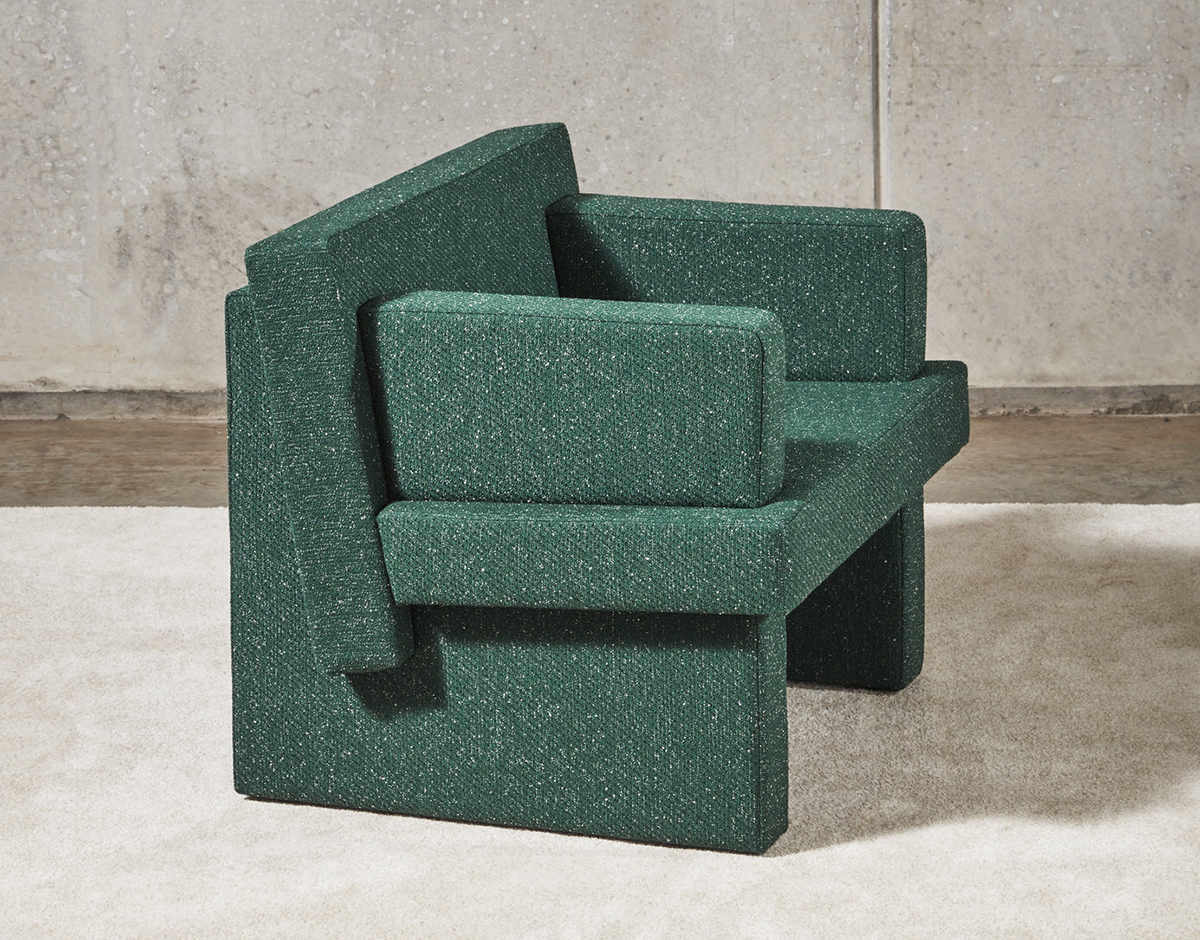 Digging the angular chairs and sofa in the August collection by Gibson Karlo for the Australian brand DesignByThem, whose shapes remind us of slotted-together stone slabs. They're especially nice in Raf Simons's Pilot upholstery for Kvadrat, as pictured.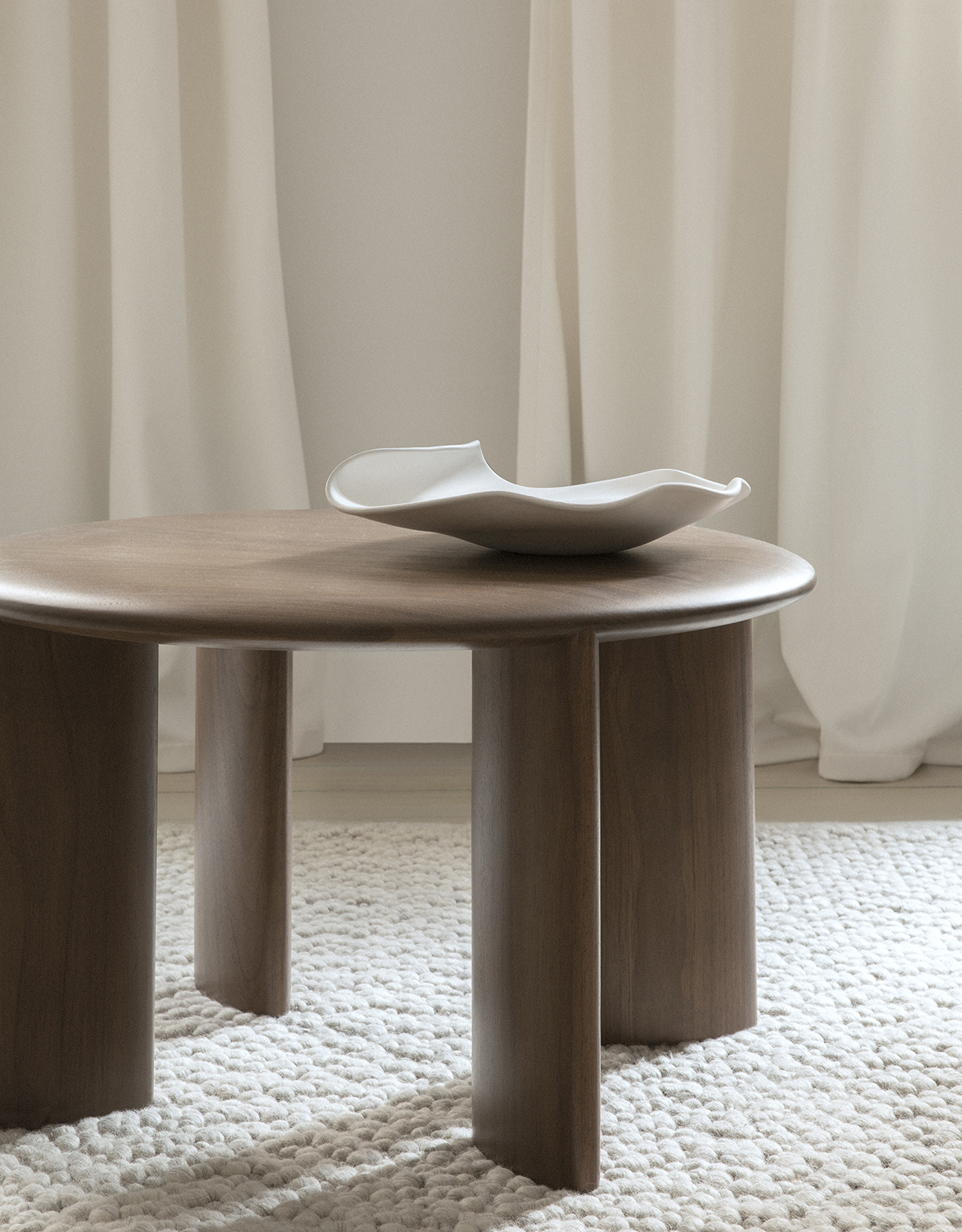 The British furniture brand Ercol was founded in 1920, and to mark its centennial it launched a diffusion line called L. Ercolani this spring, run by the founder's great-grandson. We like this understated little table by Lars Beller Fjetland.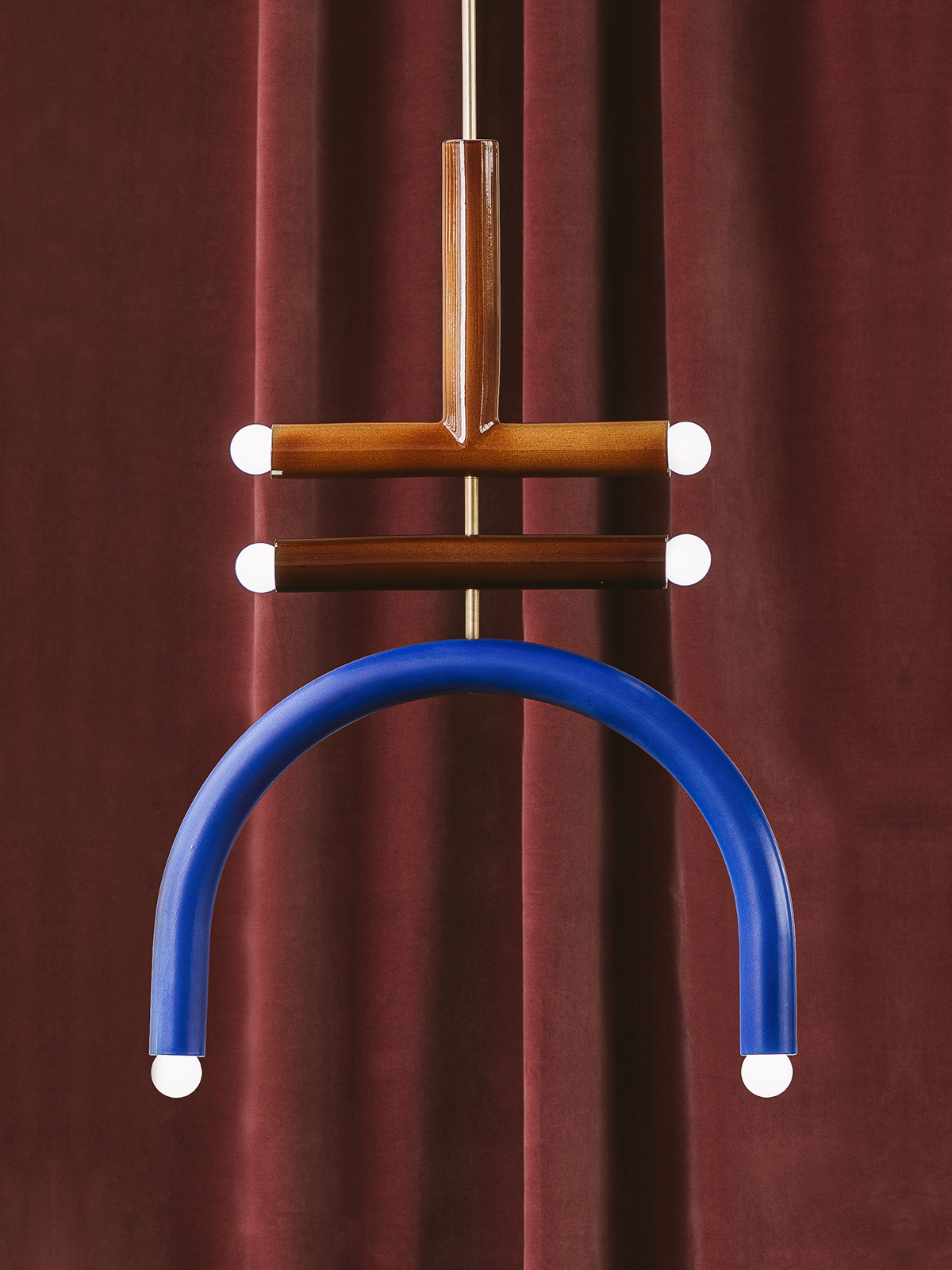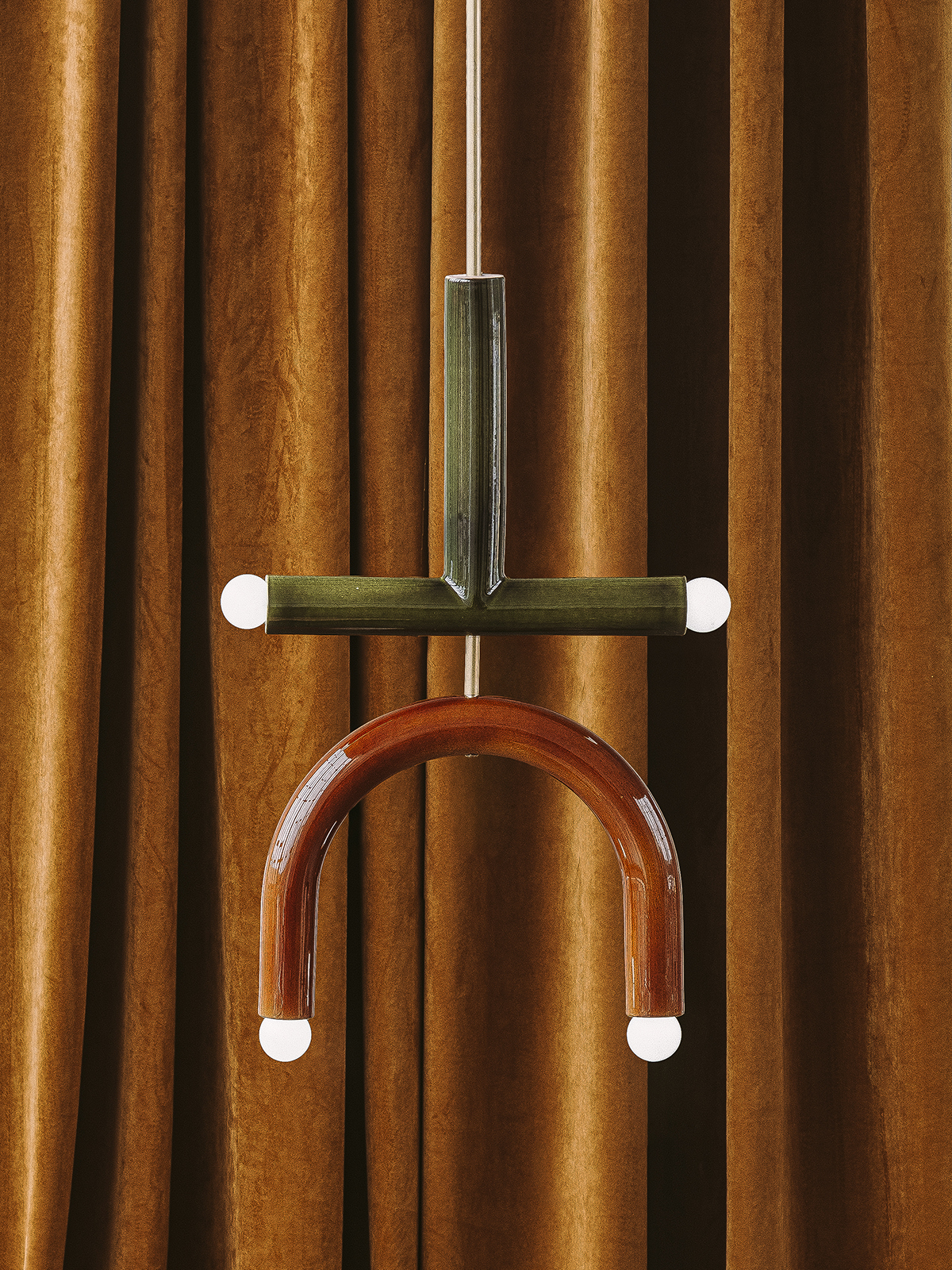 On the complete opposite end of the spectrum are these playful lamps by Pani Jurek, the studio of the Polish designer Magda Jurek. They're made of glazed ceramic and are inspired by the paintings of the late Polish artist Jan Tarasin.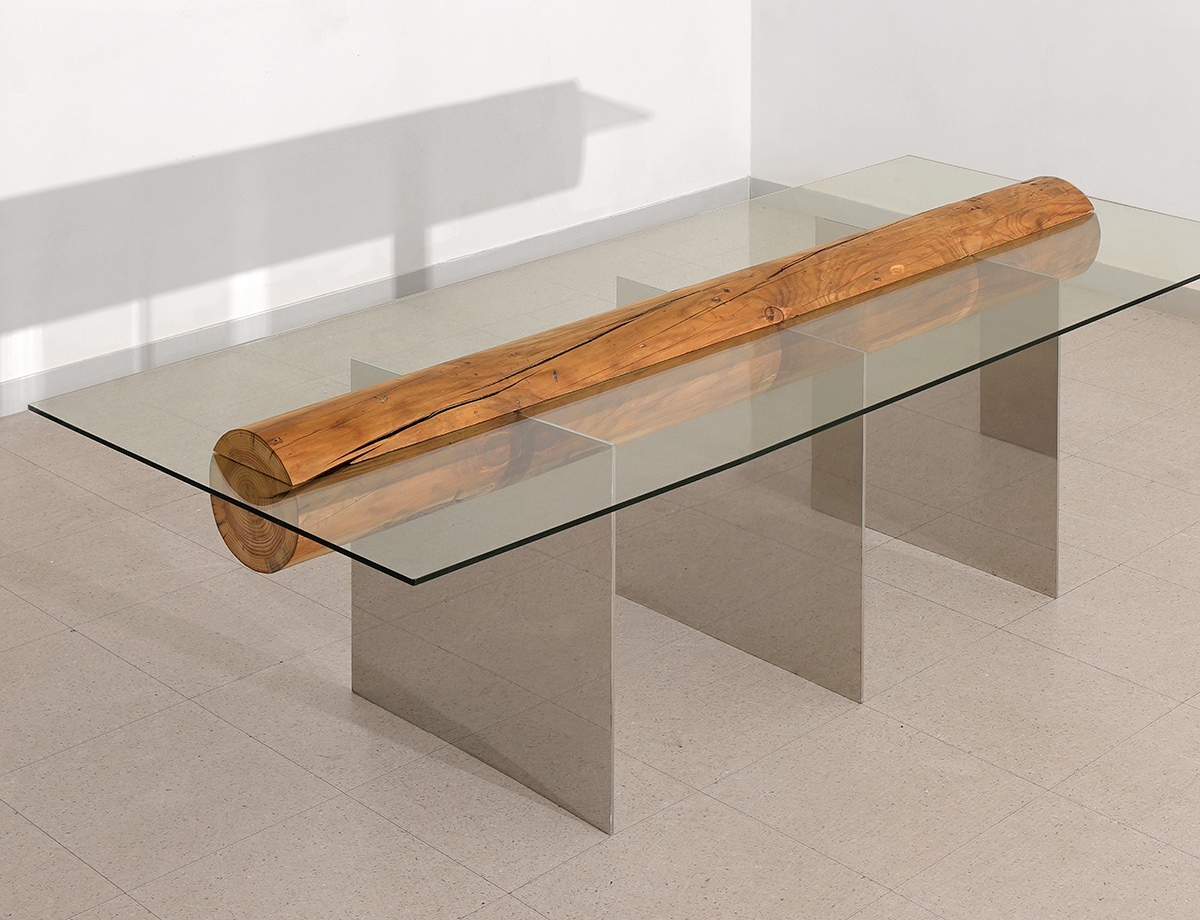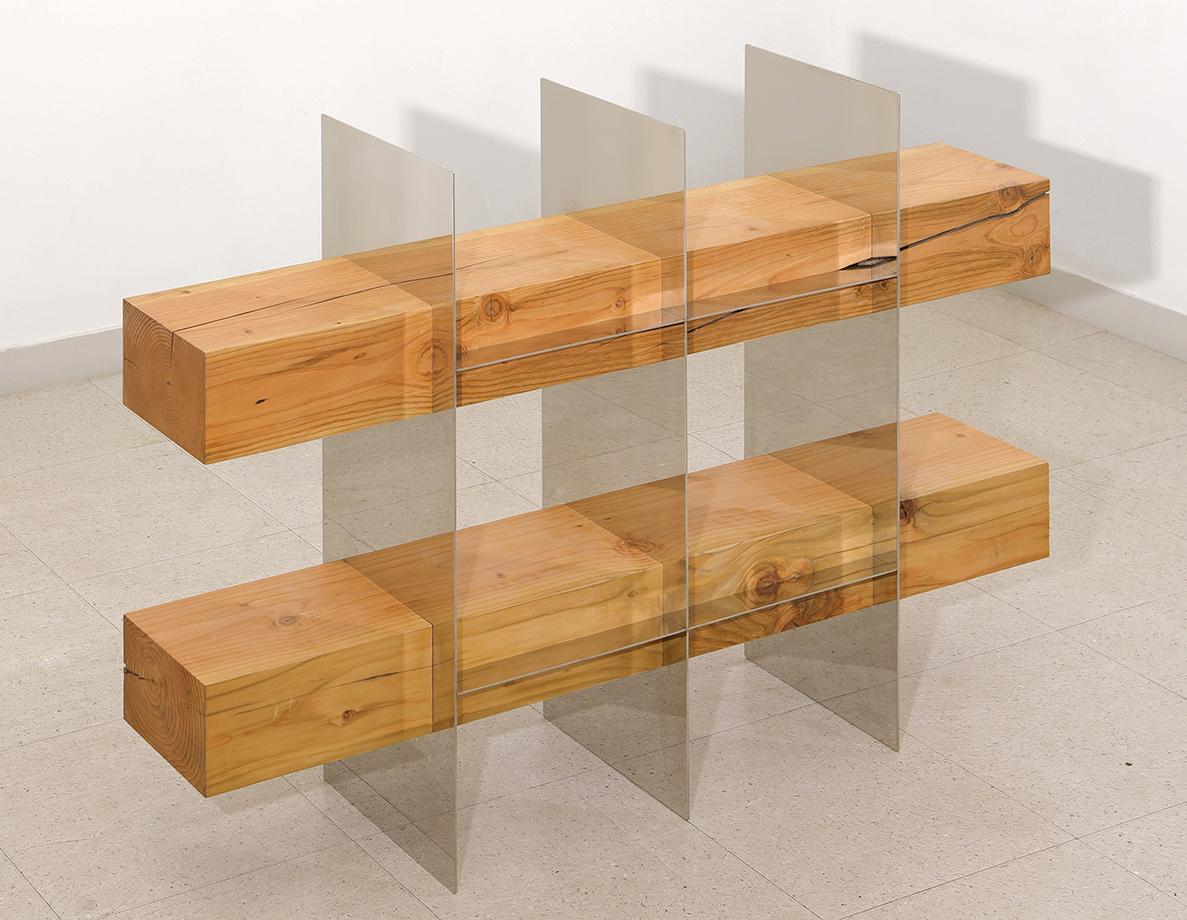 When the South Korean designer Shinkyu Shon submitted his newest Split series to us this month, I had a de ja vu moment, thinking he was re-sending us works we featured two years ago. But these new pieces build on the original collection in terms of complexity, wood shapes, and additional materials like the glass in the dining table pictured above, our personal favorite.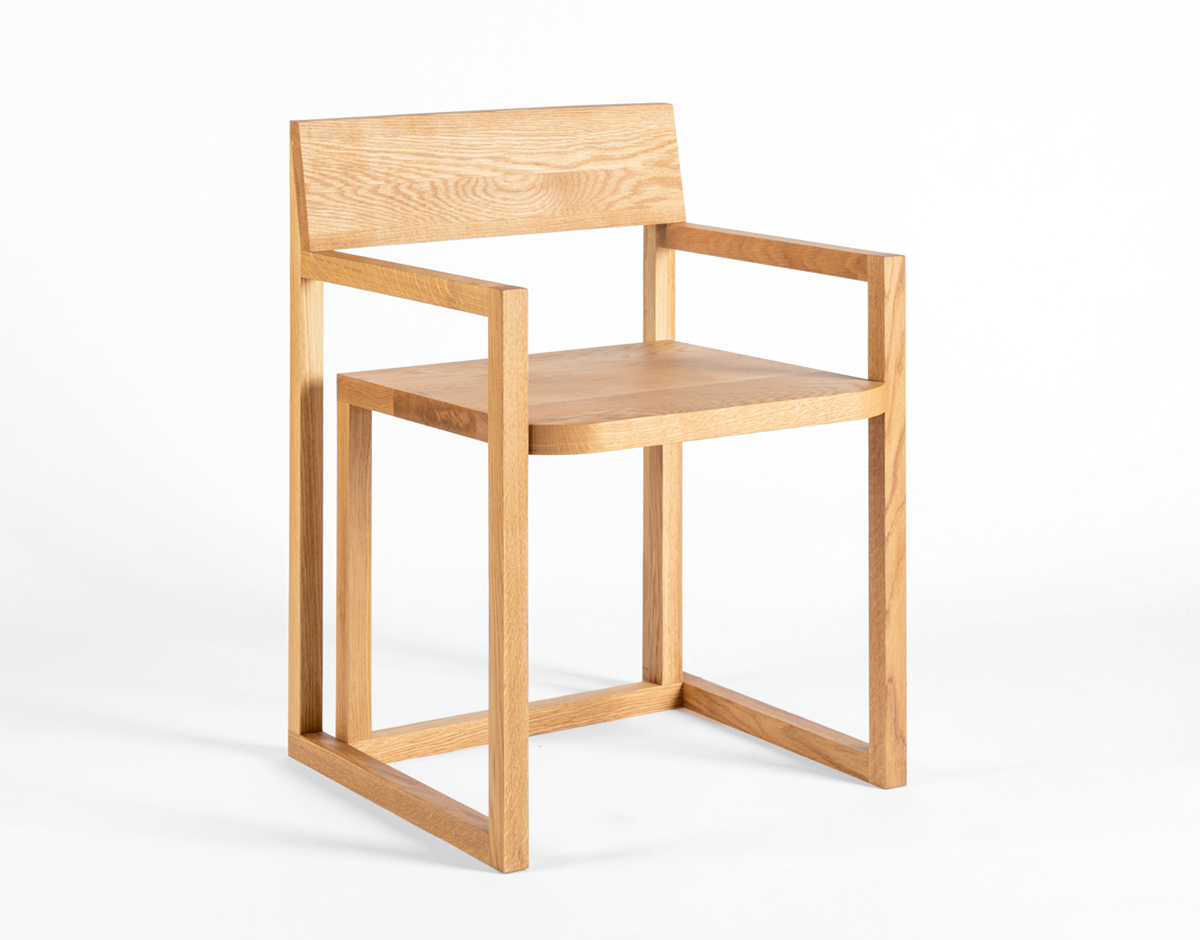 Nothing too crazy about the Elgin chair by Vancouver studio Manner, it's just a really lovely chair with a nice shape and some surprising details, like the way the seat is floated in from the frame in back, and curved up front in a small departure from the hard corners everywhere else. The brand's side tables are nice too.
Interiors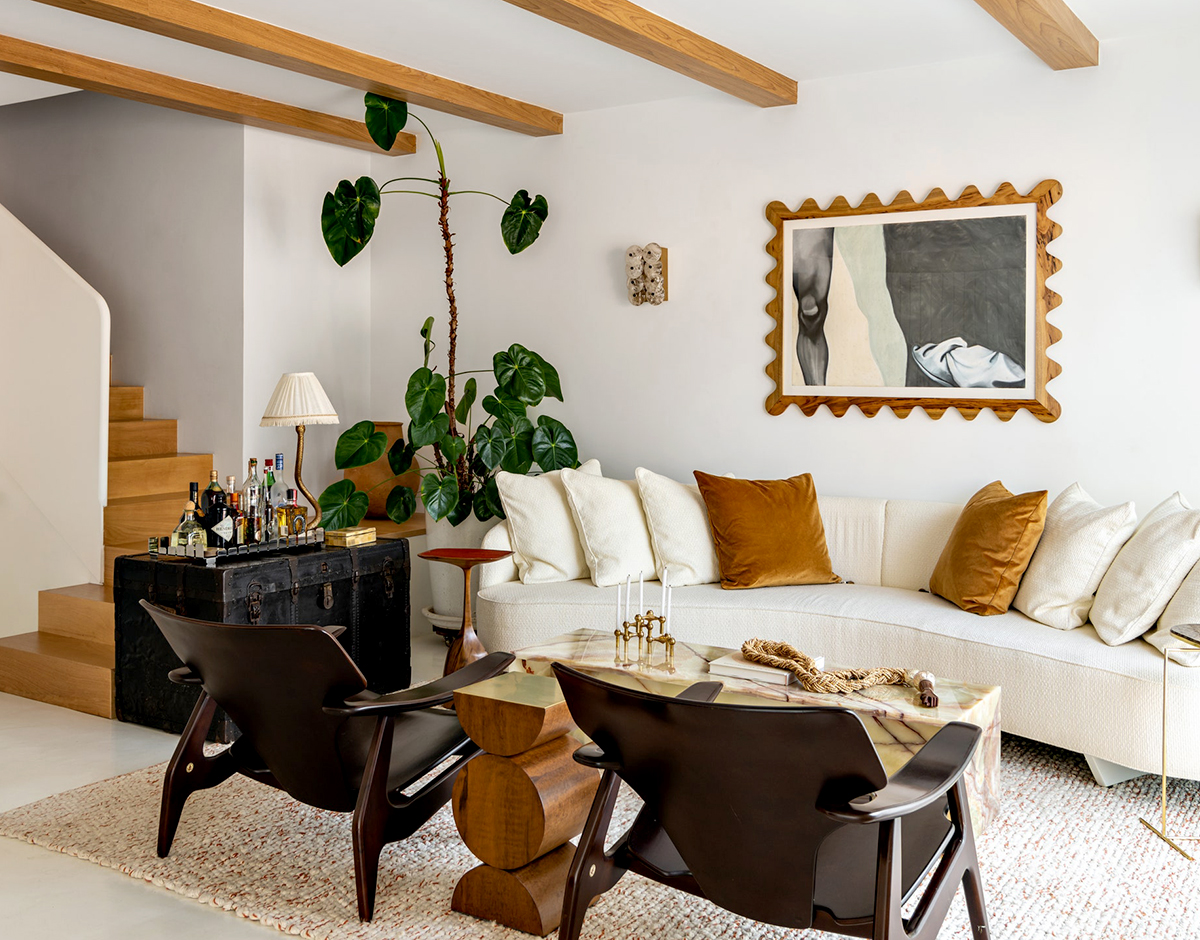 The Sao Paolo home of Brazilian designer Bia Daidone — featured on Clever last week — is quite nice, but obviously our favorite moment is that wavy picture frame, which by virtue of it being naked, knotted wood is way more sophisticated than wavy things typically are. Before you go getting too excited, Daidone designed it and had it made for herself, so if you want one you'll have to do the same.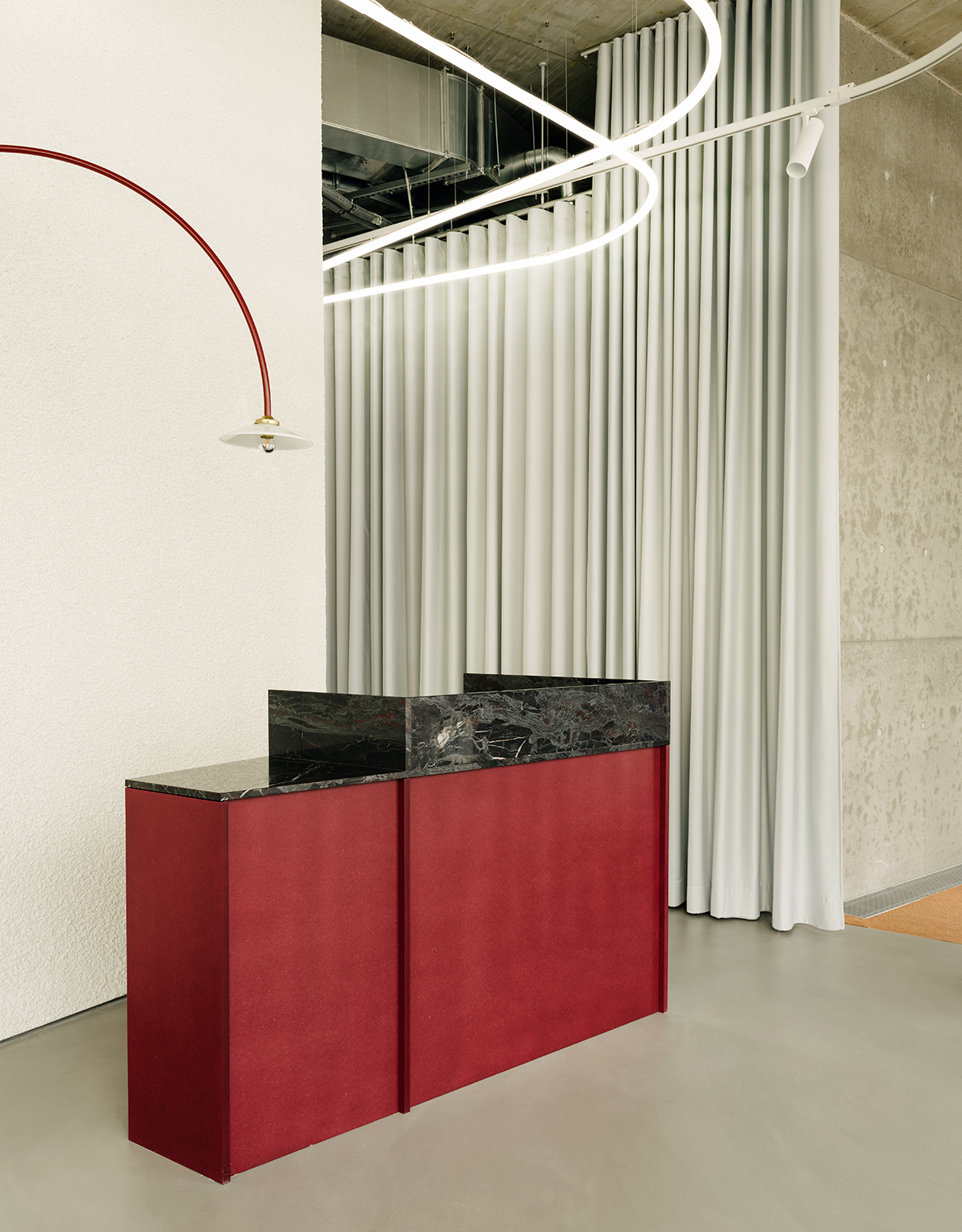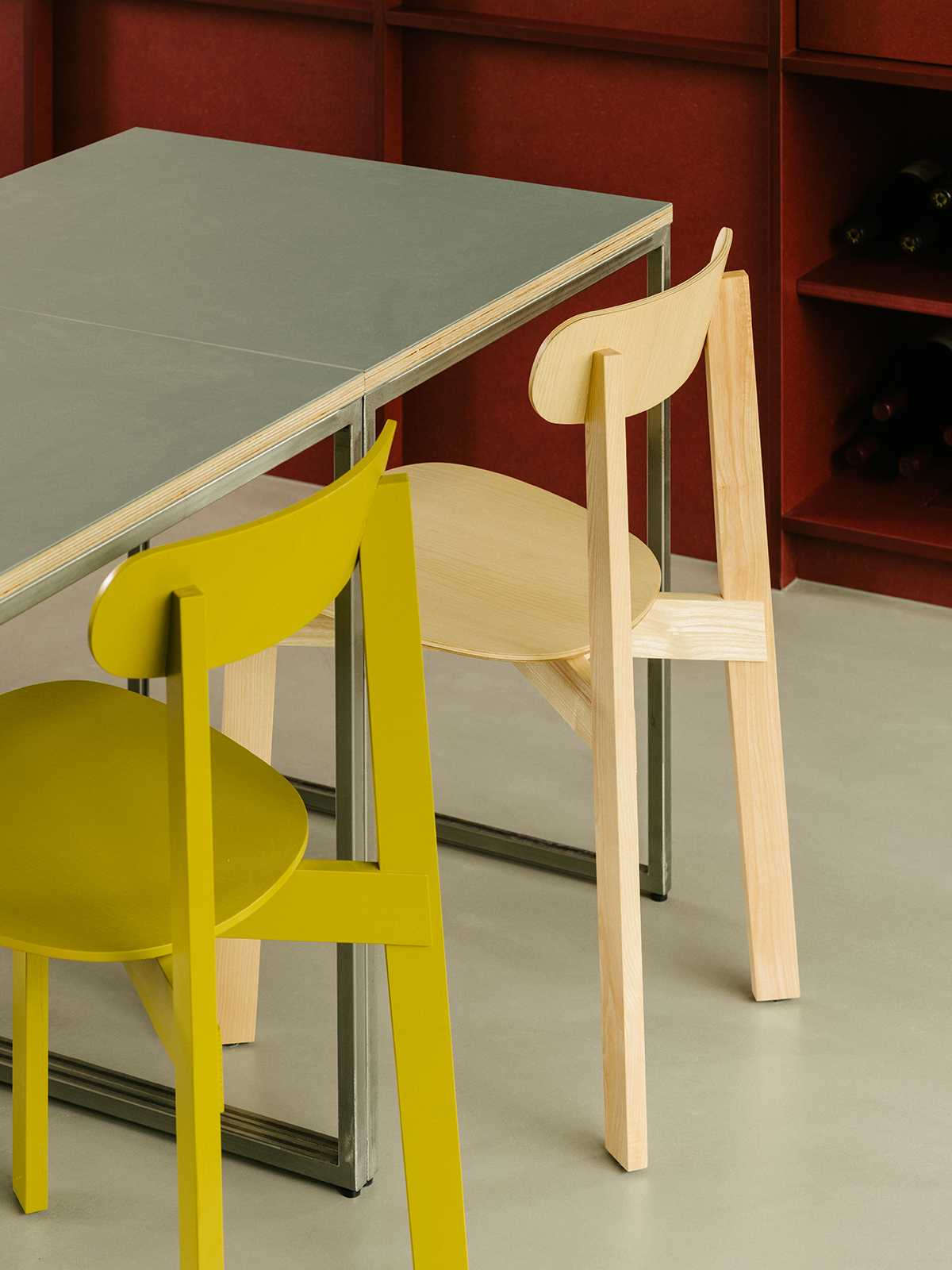 Snapshots from the interior of the new Berlin restaurant REMI, designed by Esther Bruzkus, whose David Hockney-inspired poké cafe interior we featured in 2018. This one is much more high end, with Muller Van Severen lamps and a materials palette that includes perforated aluminum, rough stucco, red cabinetry, and a natural deep-red granite.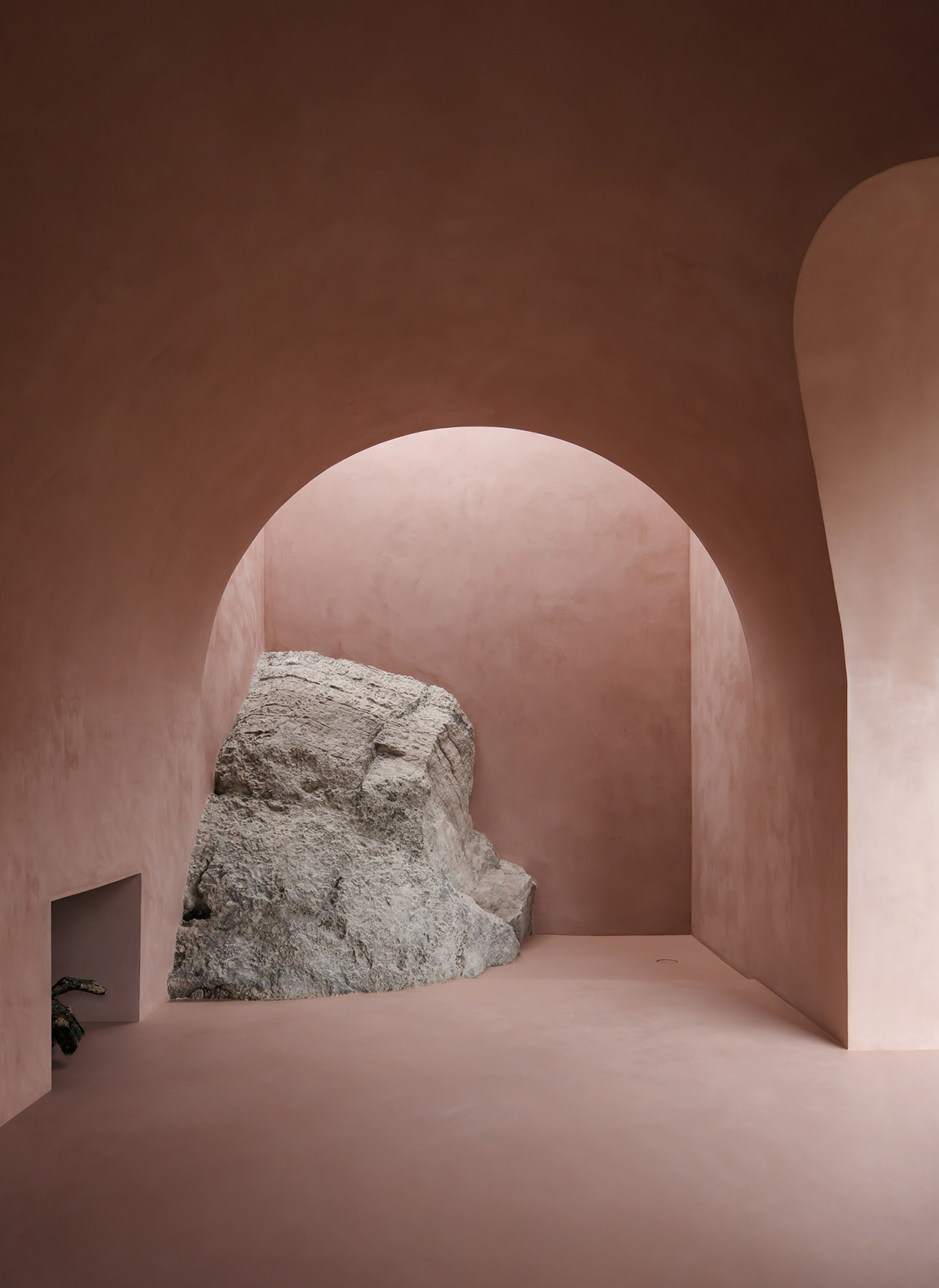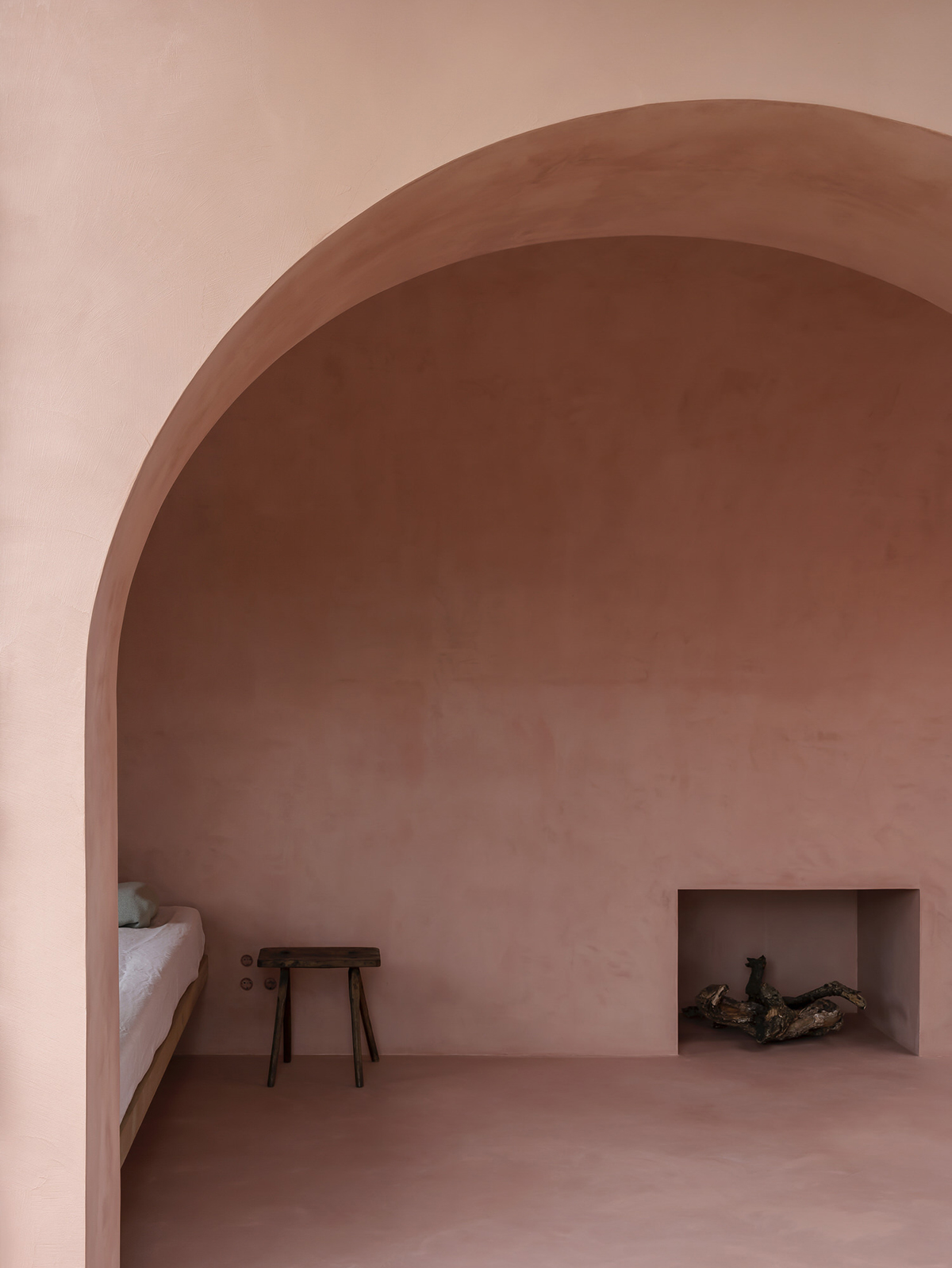 Guessing we aren't the only ones who audibly gasped when we saw the pink stucco walls of this house in Mallorca, by architects Mar Plus Ask. We've always had a thing for architecture that incorporates indoor/outdoor natural rock, like the Frey House in Palm Springs or Russel Wright's Manitoga house in New York. Head to Yellowtrace to see all the incredible images, including pics of a companion house that's got eggplant colored walls. Photos by Piet-Albert Goethals
Exhibitions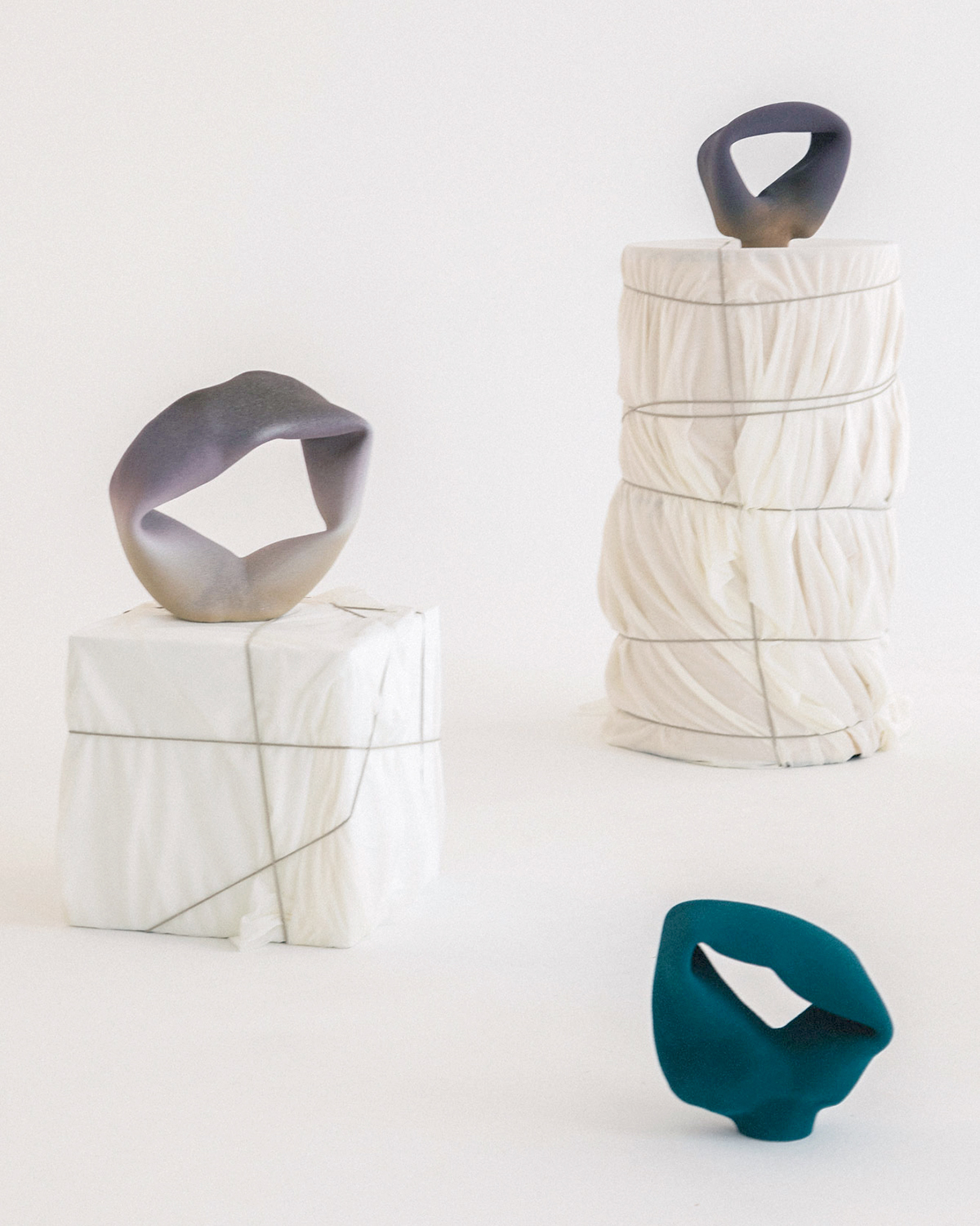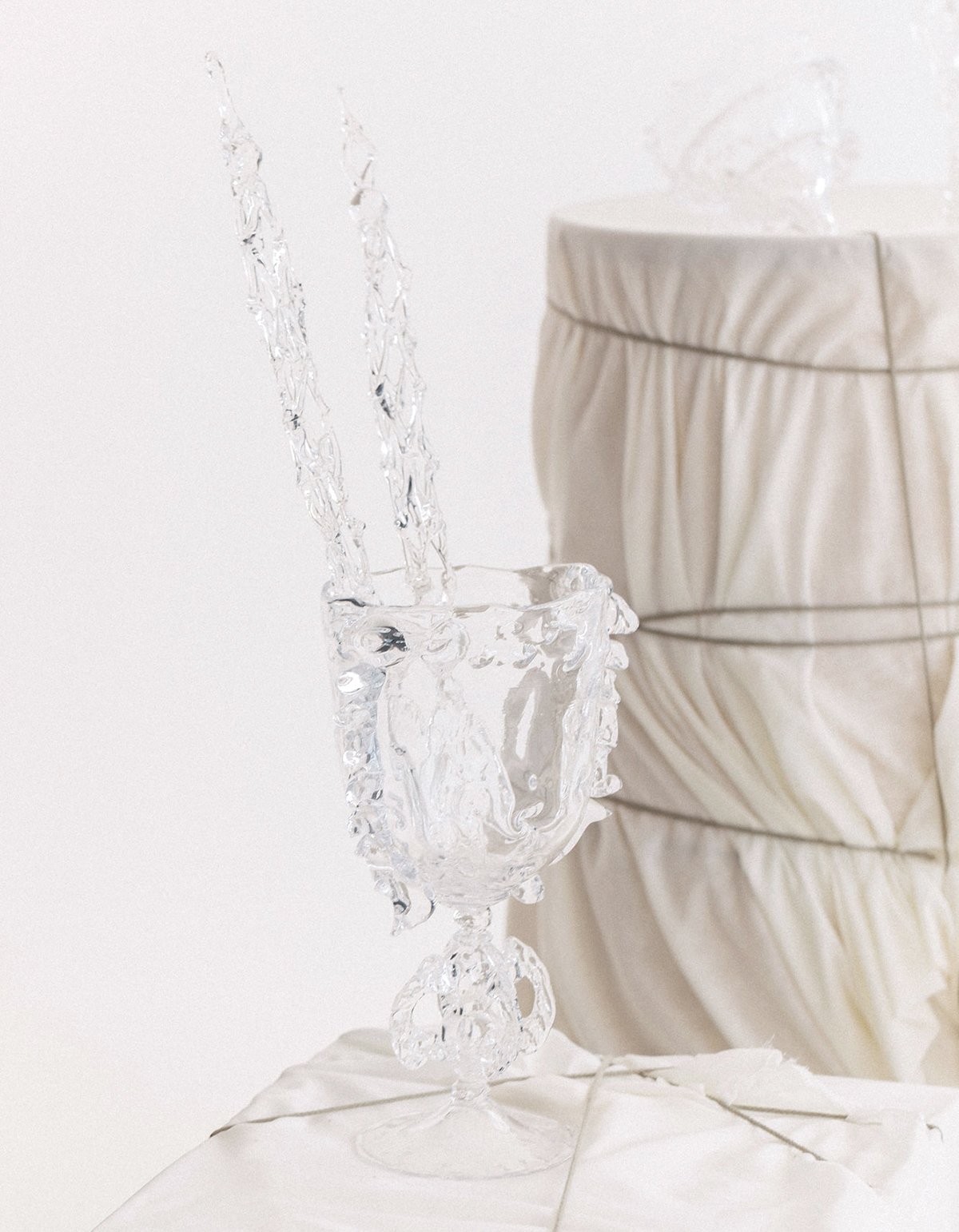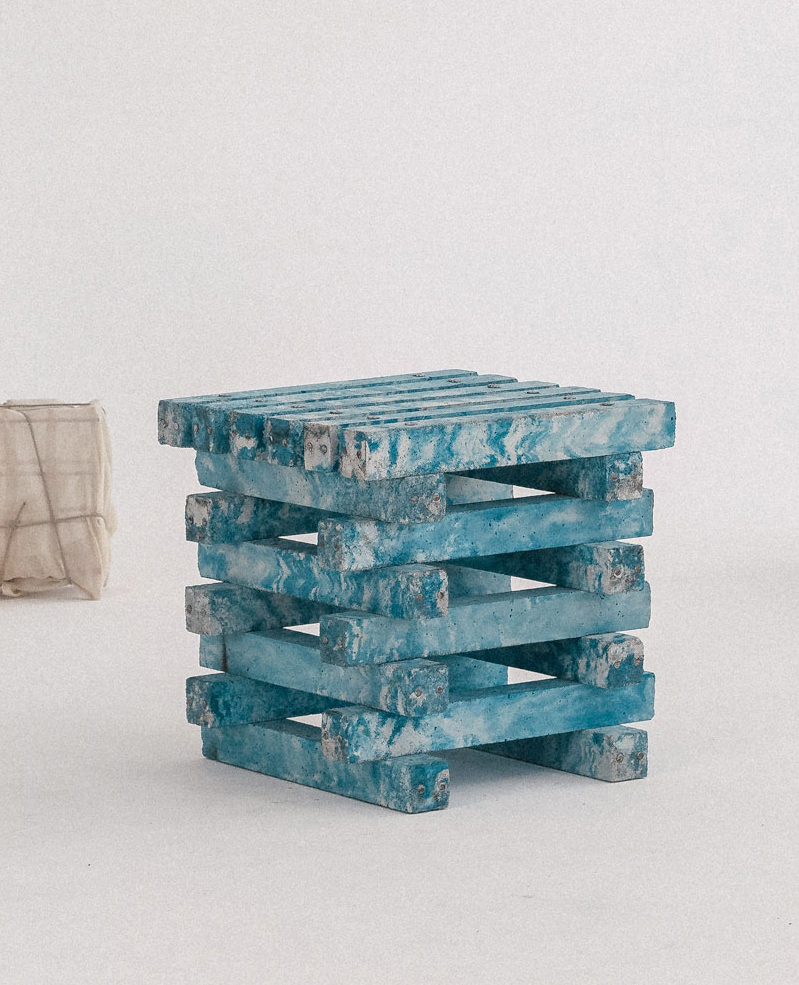 Living in New York right now, it's the ultimate weirdness to think about exhibitions happening in other countries, while we're still kinda too scared to go to the grocery store. But 3 Days of Design is on for early September, so if you're in Copenhagen and ready to mask up, we suggest you check out the Ukurant exhibition "Ukurant Objects." It's work by 20 young designers and studios, including (above, from top) Esben Kaldahl, Alexander Kirkeby, and OTTOTTO studio.