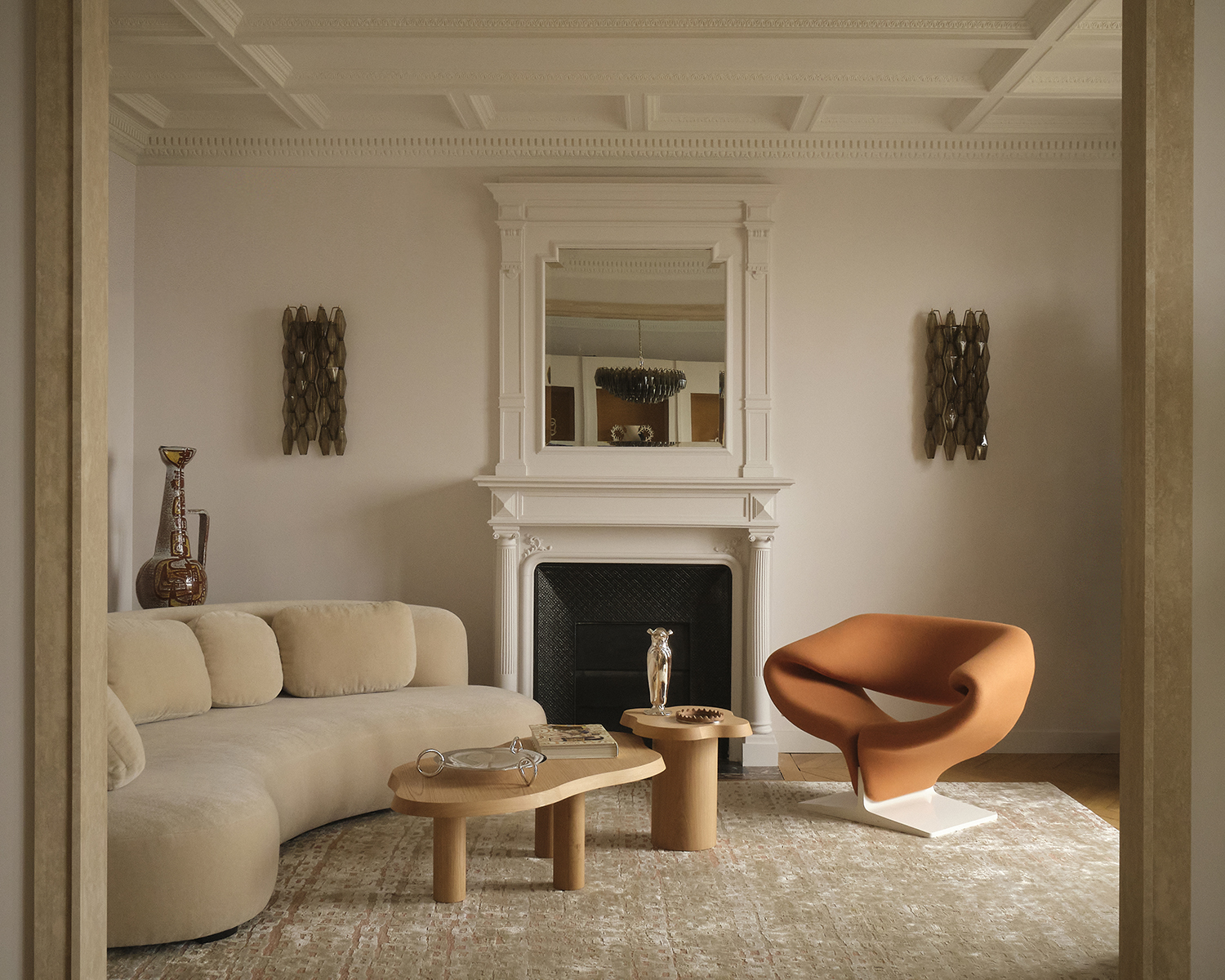 A weekly Saturday recap to share with you our favorite links, discoveries, exhibitions, and more from the past seven days. This week: layered neutrals in a classic Haussmann apartment in Paris, an all-female design exhibition in New York, and the best Wright design auction we've seen in years.
Interiors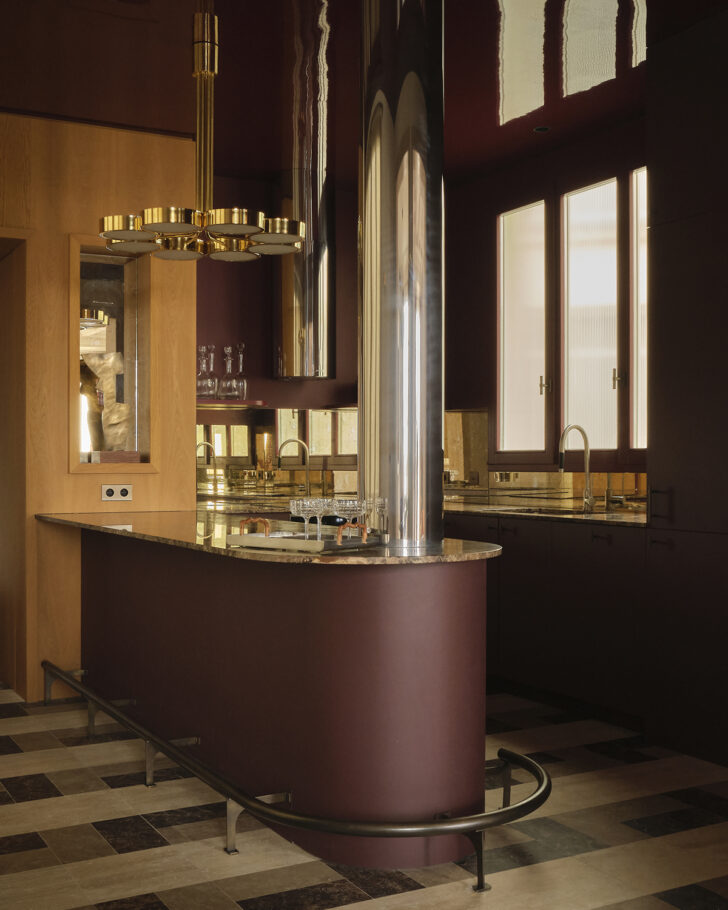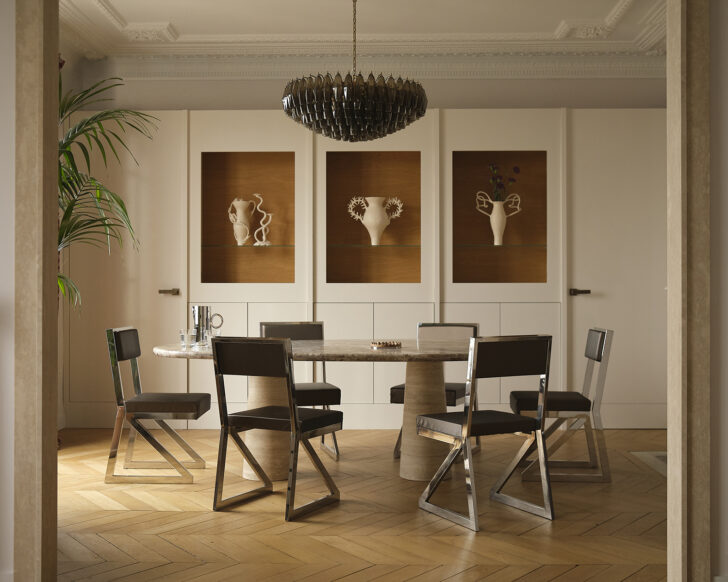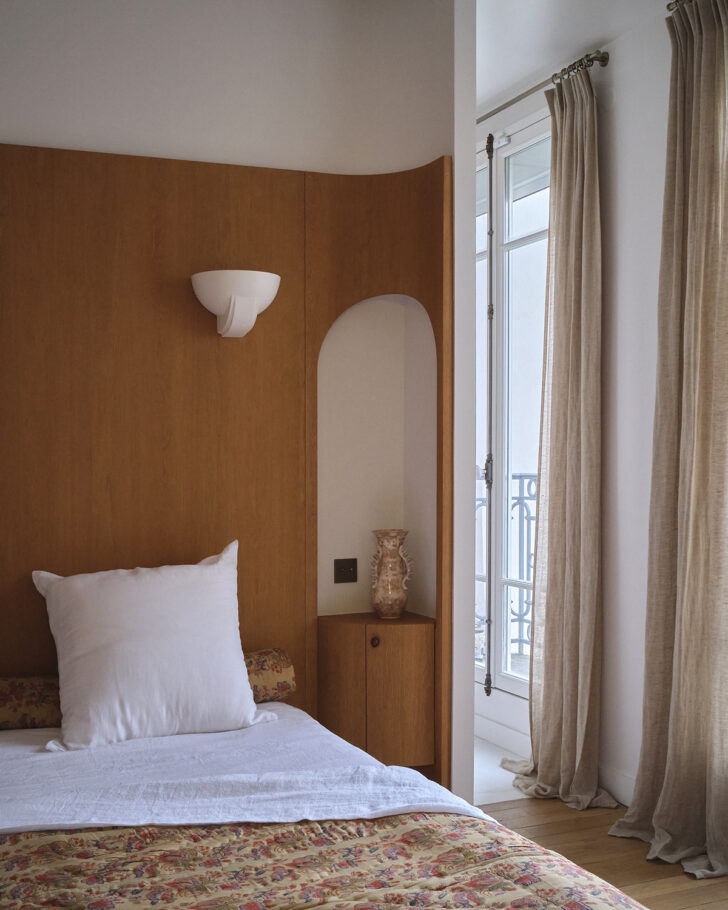 The kitchen is the obvious showstopper in this apartment that Hauvette & Madani renovated in a classic Haussmann building in Paris's 11th Arrondissement. The French interior designers went bold and dramatic – lacquering it floor to ceiling in a wine red shade, incorporating shiny stainless steel columns, and a brass Loula chandelier from Danke Galerie. But the layered, tonal neutrals throughout the rest of the residence also cast a spell. We'd have a hard time leaving that living room with Pierre Paulin's Ribbon armchair and a mohair velvet Bean sofa from Pierre Augustin Rose (top). In the dining area, ceramics by Morgane Pasqualini fill oak niches in the wall and Philippe Jean chairs surround a travertine and marble table.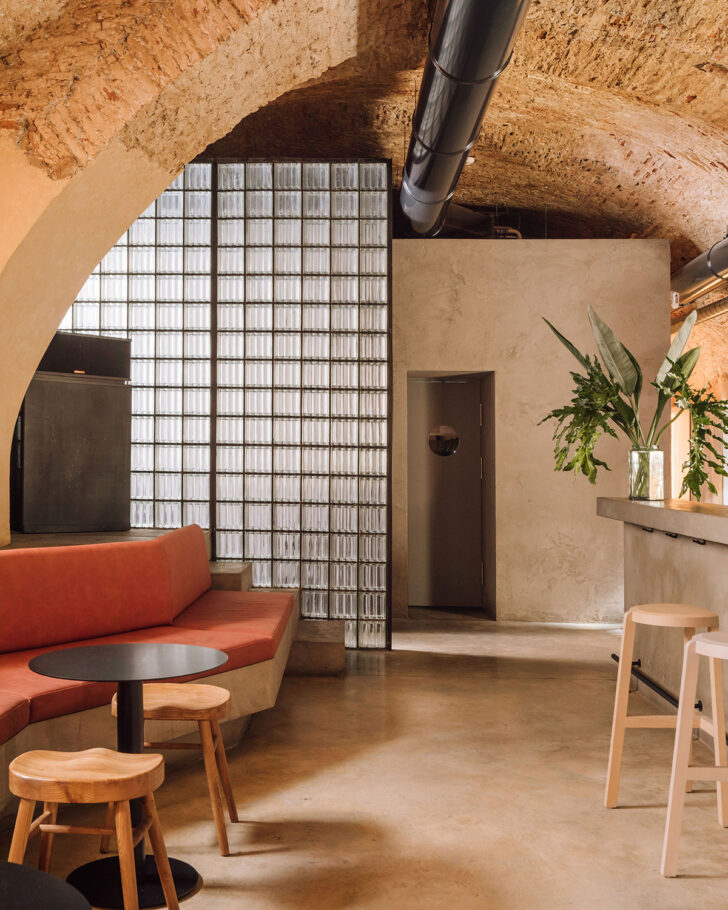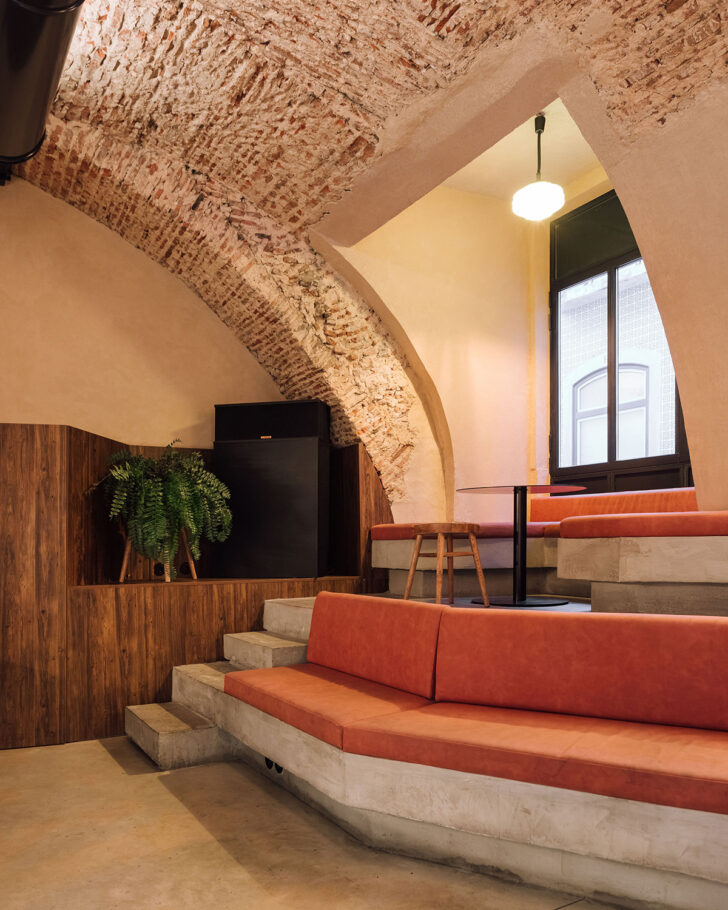 One of the inspirations behind VAGO, a bar and restaurant in Lisbon, are Japanese "listening bars," where spinning vinyl records are a primary draw – VAGO's owners are DJs. With this in mind, the Duarte Caldas Architecture and Design studio in Lisbon renovated the partially subterranean space, which is next to the sixteenth century Almada-Carvalhais Palace and may have originally been a service area for the palace itself. DCAD restored plaster and stonework, keeping the vaulted brick ceiling and solid stone walls, while adding even more texture to the room. The end result is a lively atmosphere with a distinctly analog vibe.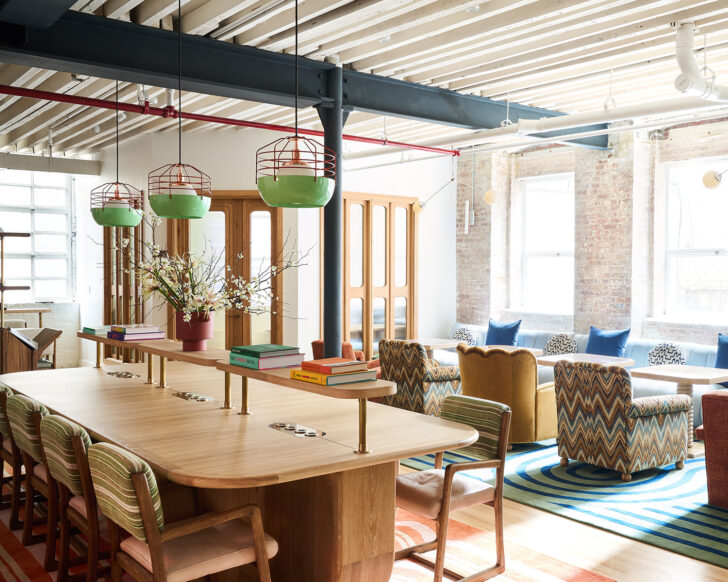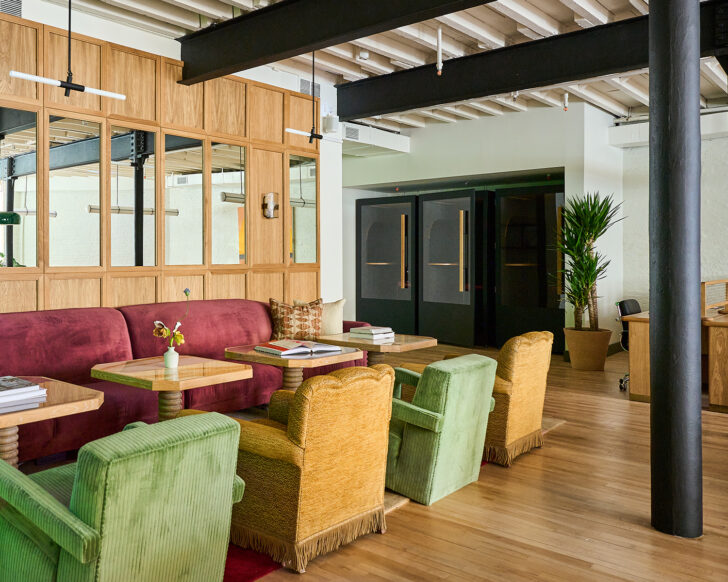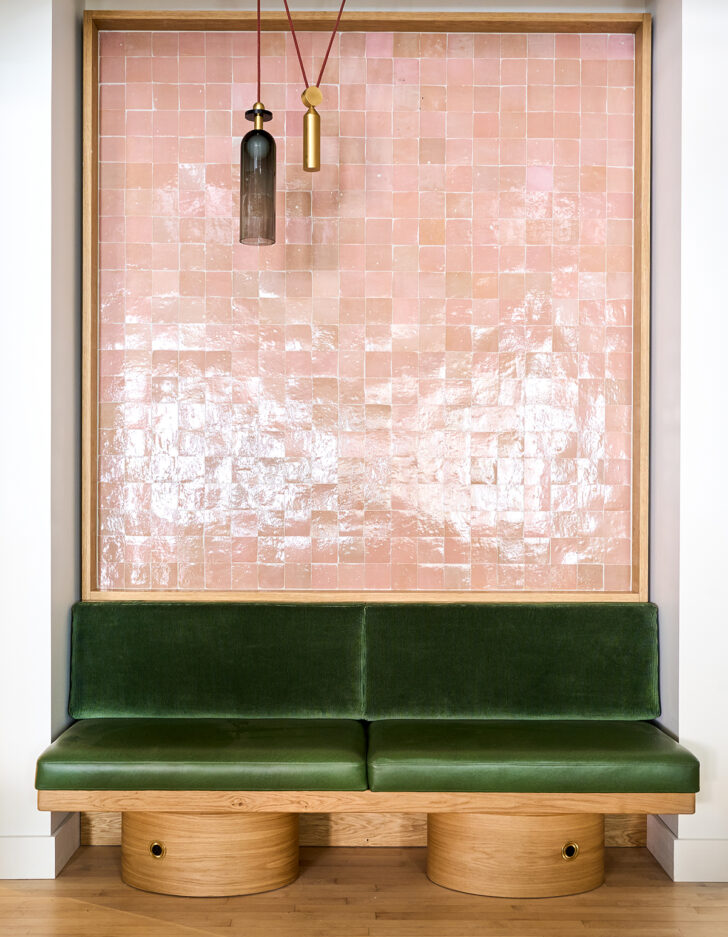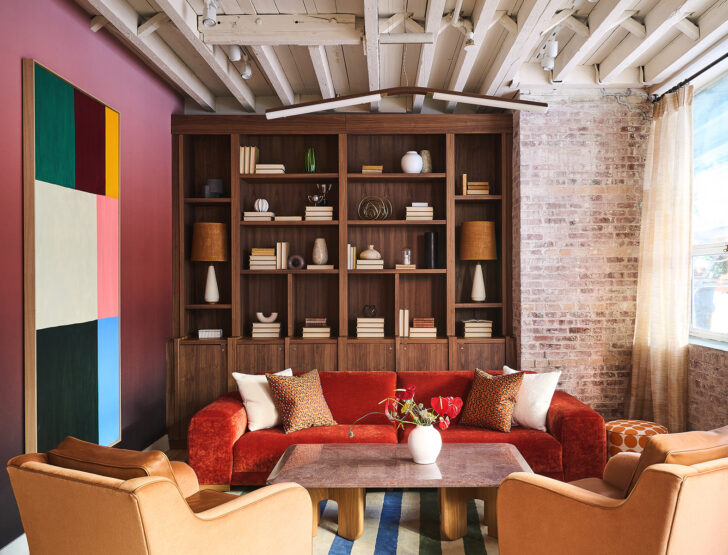 With locations in Soho and Williamsburg, The Malin recently opened its third members-only working space in the West Village, specifically in the historic American Railway Supply Building, which also housed the studio of painter and printmaker Jennifer Bartlett. To honor the artist (who passed away last summer) and the building's industrious and creative history, some of Bartlett's original pieces remain in the two-floor space, which was designed by the Malin's in-house team. Original brickwork and wood beams have been revealed, complemented by new millwork designed to resemble a train car, another nod to the building's past. The mix of moods and materials — including Jonah Takagi's Bluff City pendant lights for Roll & Hill — just might make you want to get to down to work.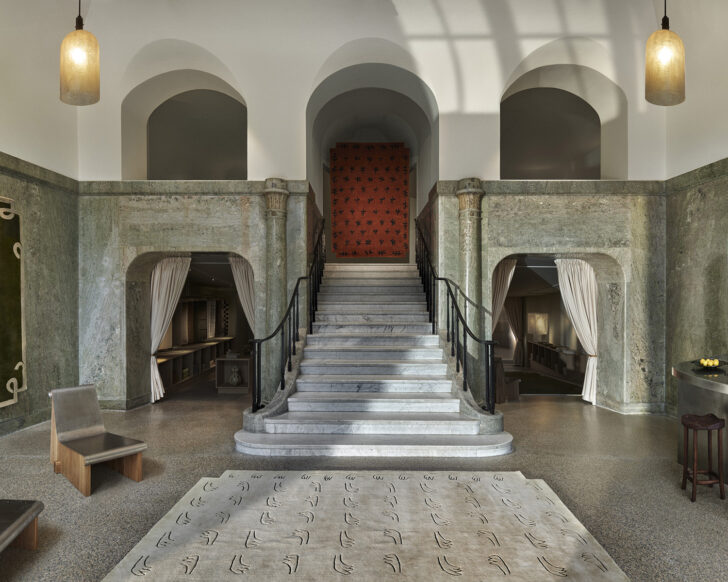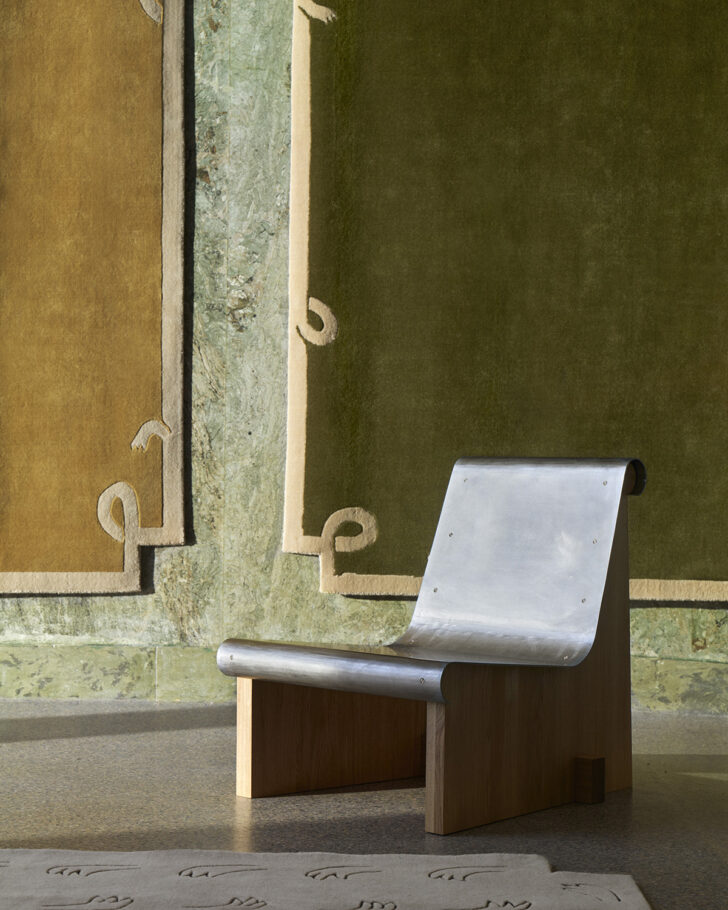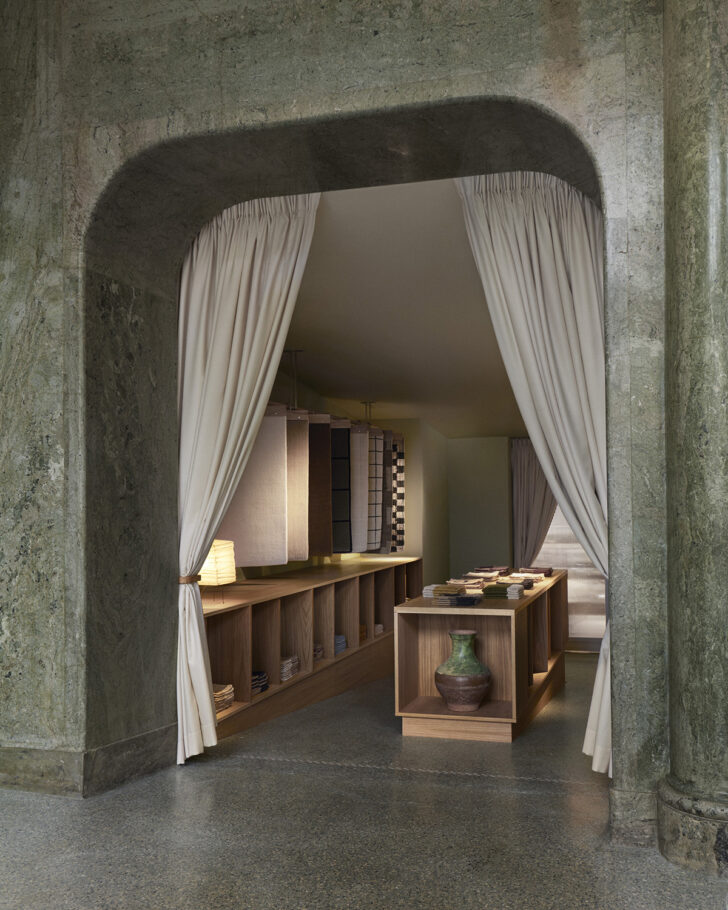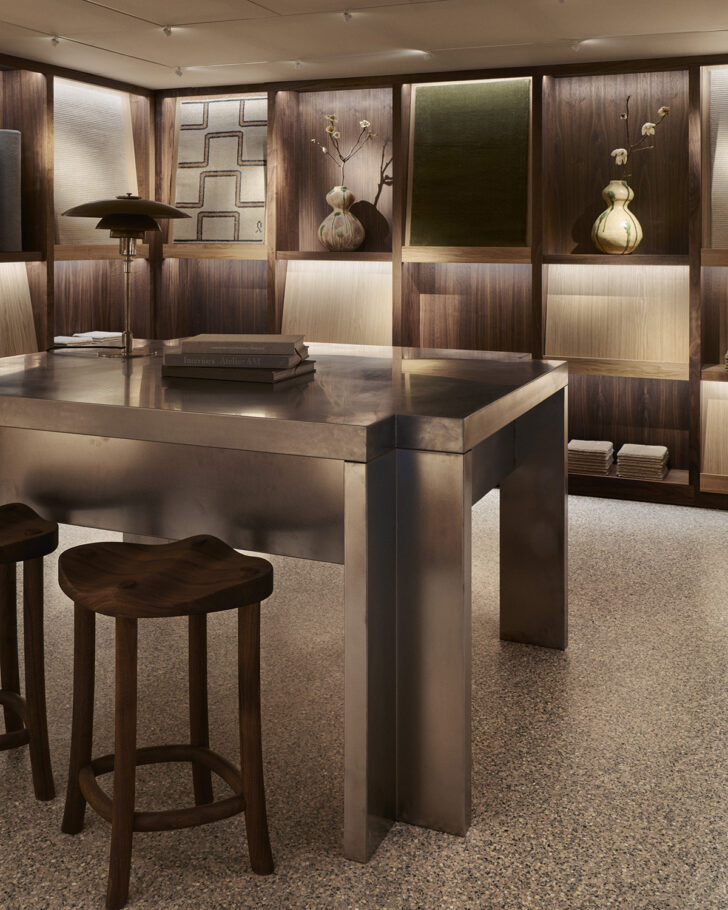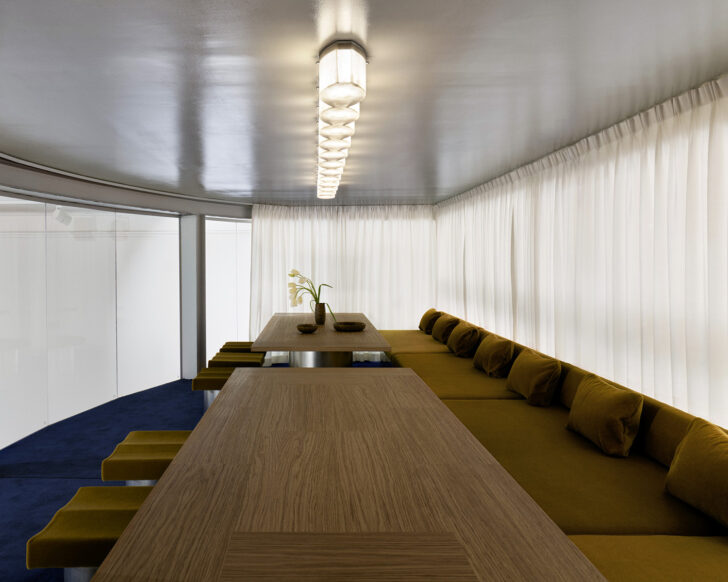 For their first store, the Swedish rug makers Nordic Knots turned to architecture and design studio Giancarlo Valle to convert an early 20th-century movie theater in Stockholm into a home for their collections. (It follows a collaboration they did with Valle that launched earlier this year). The flagship, which opened this month, combines the historic lofty ceilings, terrazzo floors, green marble walls, and grand staircase of the original space with warm, contemporary details to provide the perfect showcase for Nordic Knots' sophisticated yet cozy rugs.
Exhibitions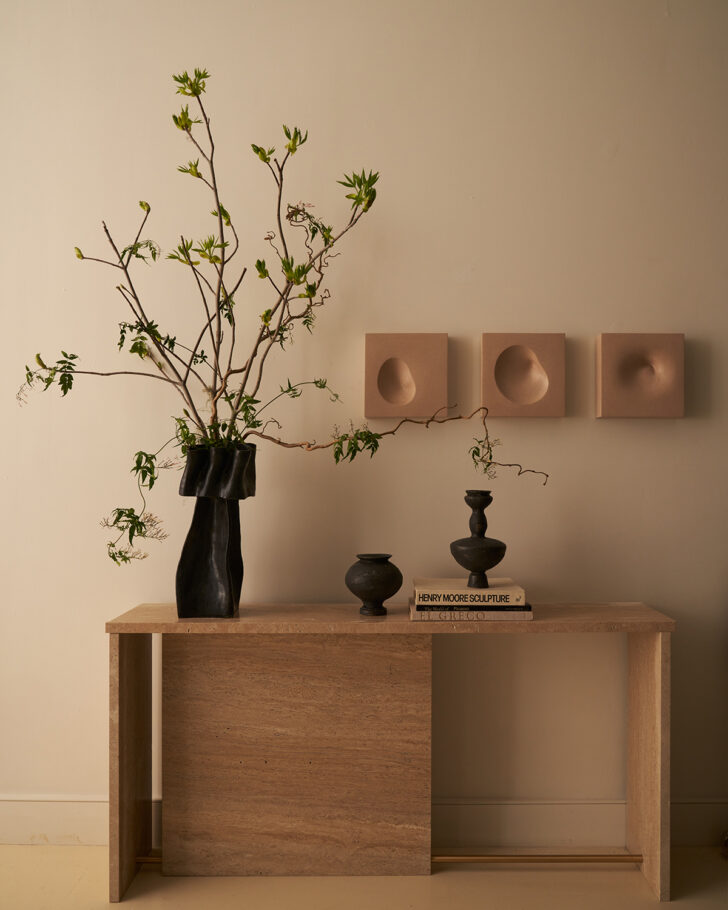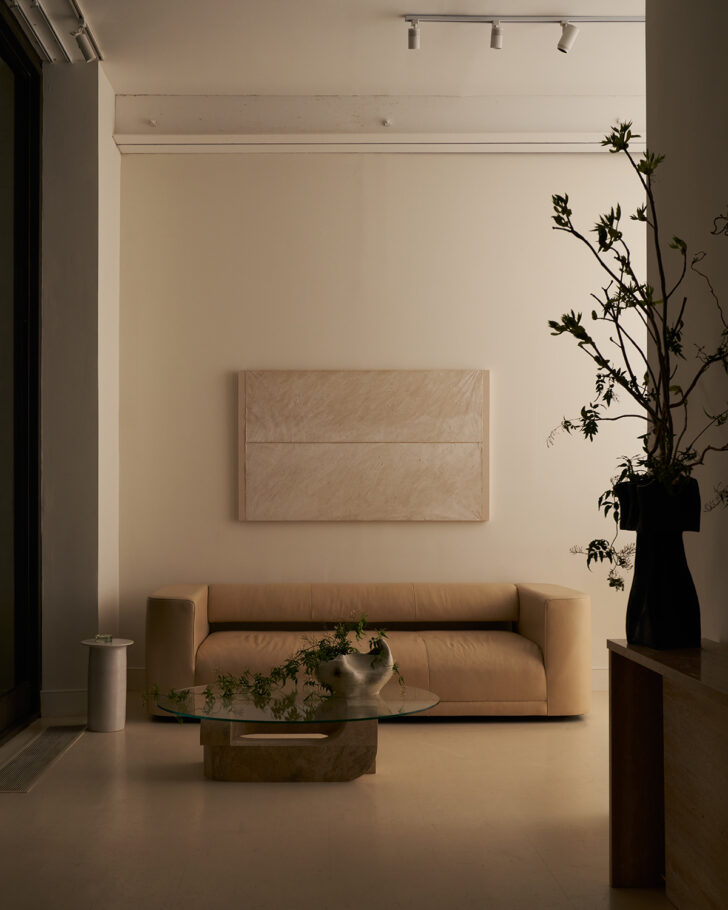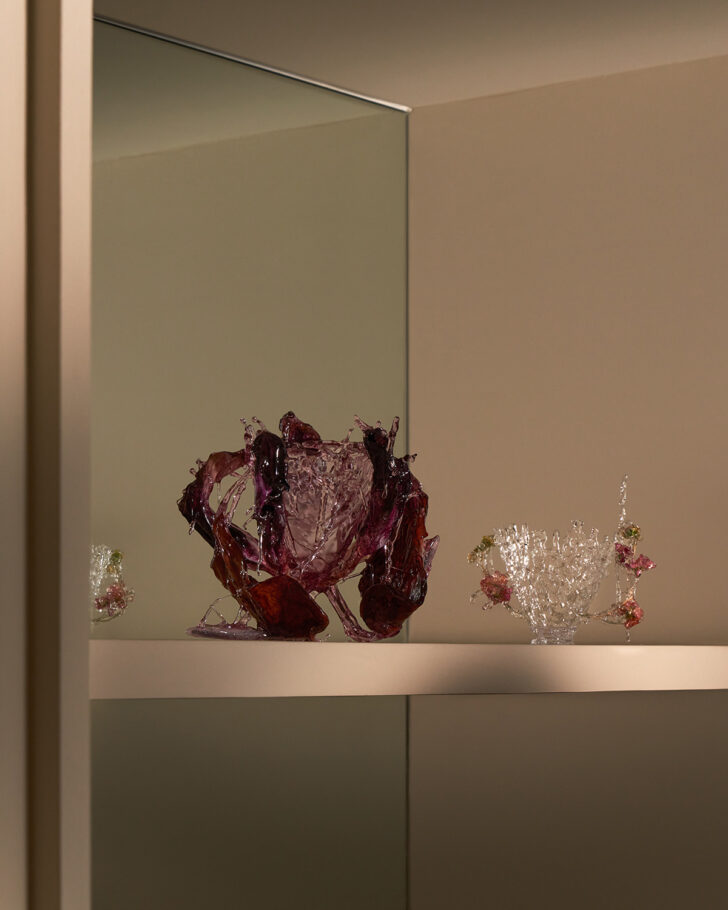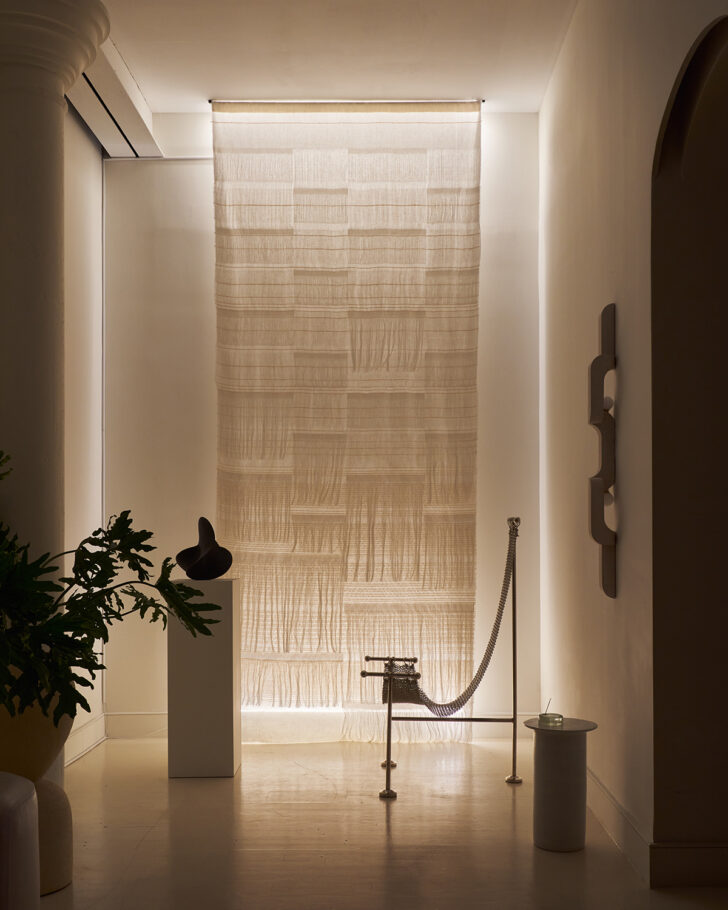 The pieces displayed in the GAEA show at TRNK in New York City beautifully explore and interrogate notions of form, perception, and what's considered feminine. Curated by designer Farrah Sit, whose work is featured along with eight other female designers — Tara Vaughan, Charlyn Reyes, Hiroko Takeda, Panorammma, Yoona Hur, Mari-Ruth Oda, Kassandra Thatcher, and FICT Studio — the objects, furniture, and lighting here celebrate sinuous, organic shapes, with an emphasis on materiality: stone, resin, clay, and even chainmail. On view through April 28th.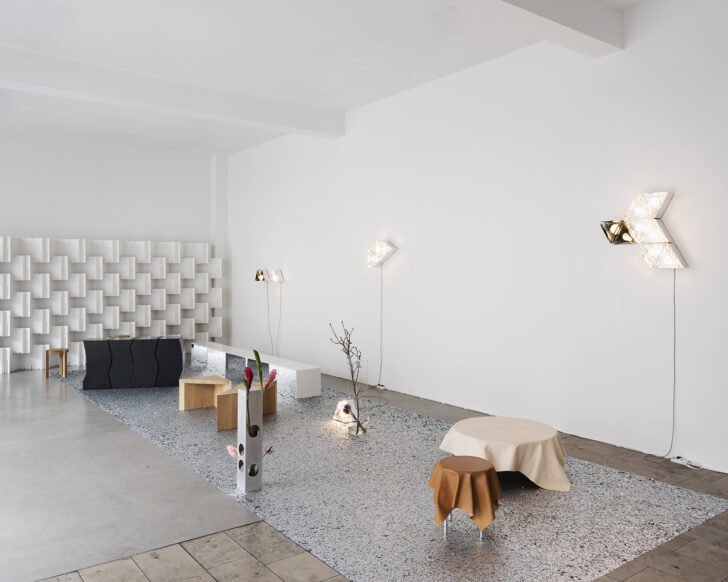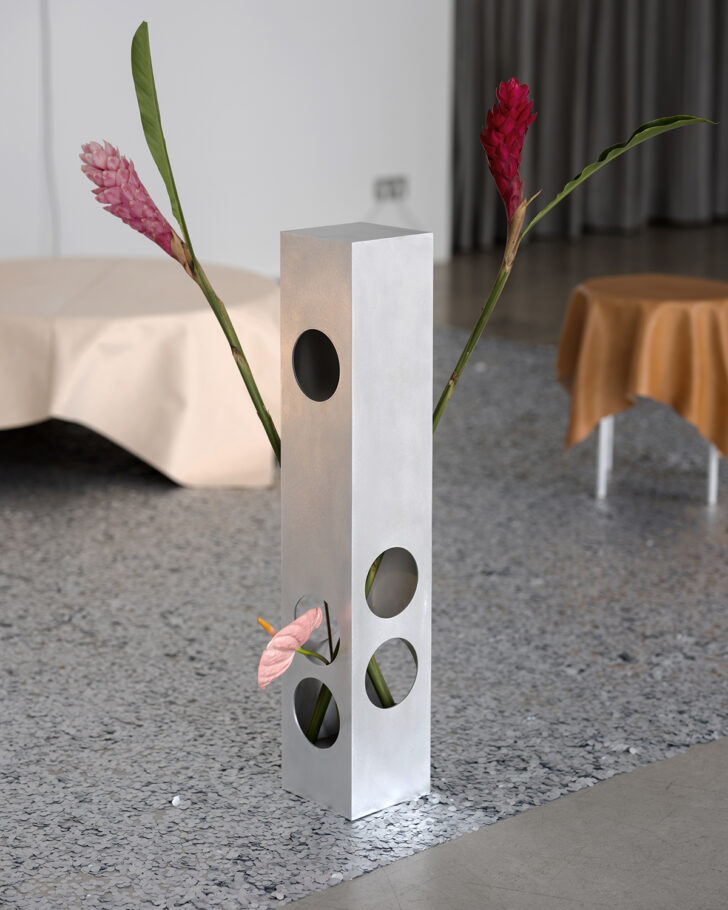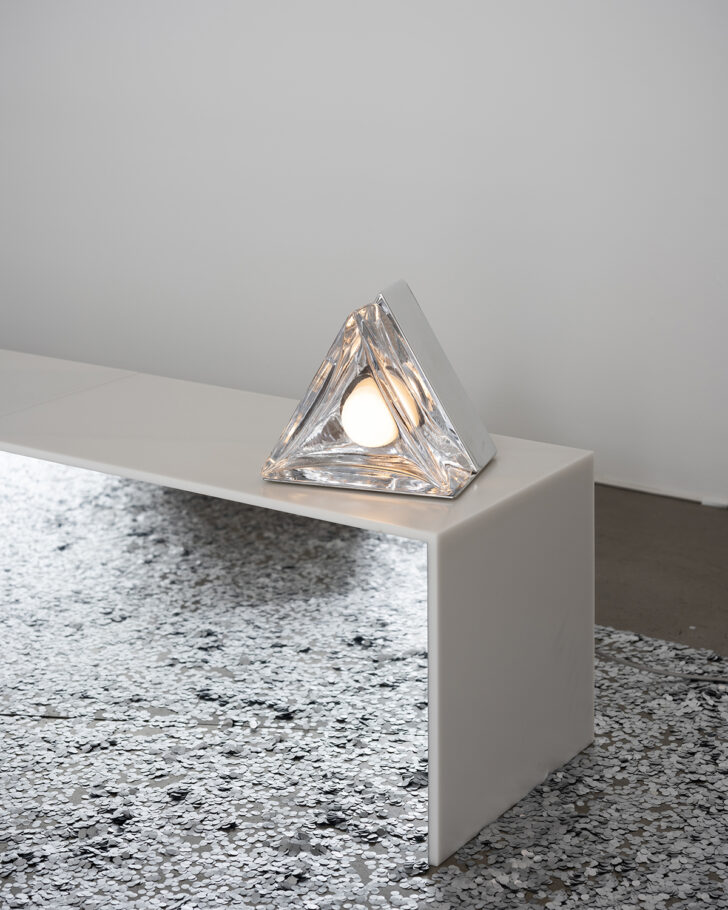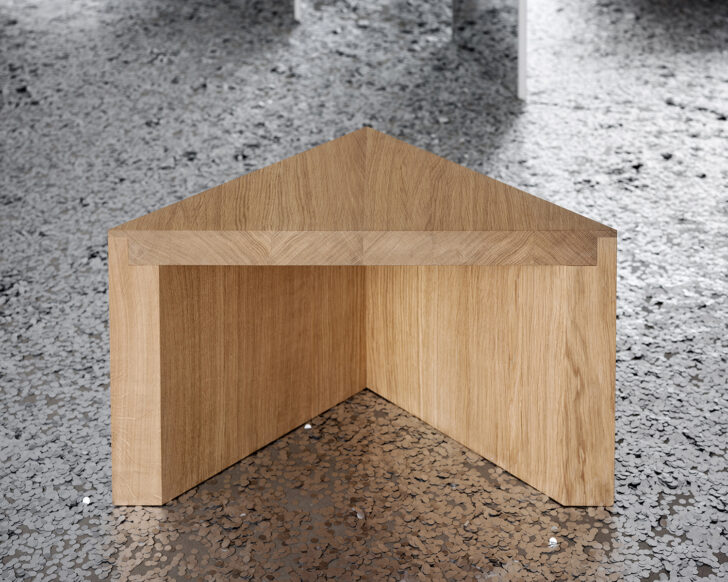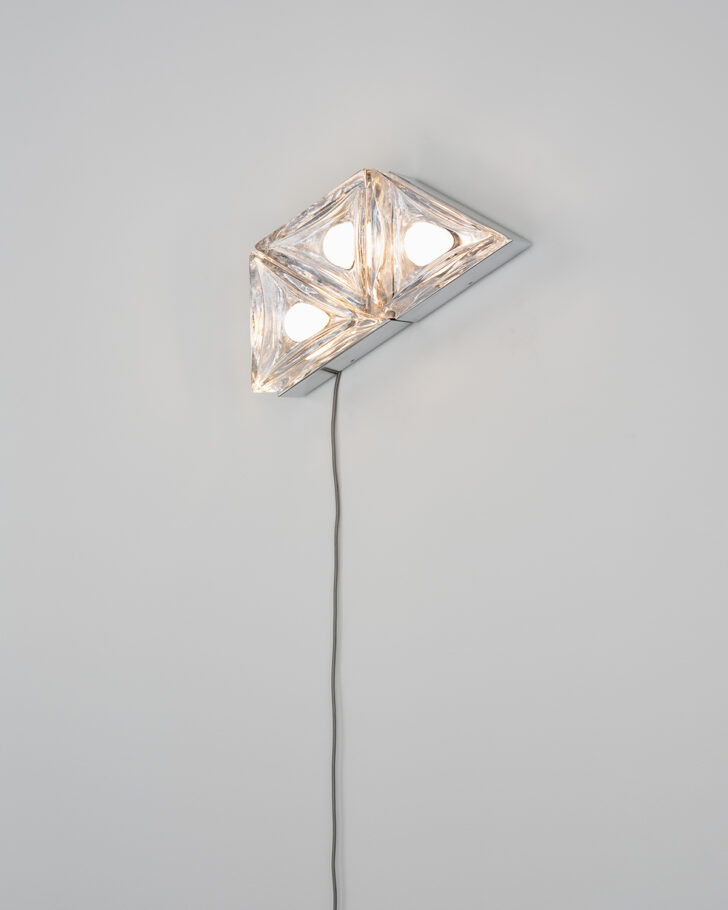 Studio Gonzalez Haase AAS — which focuses on architecture, scenography, and lighting, and is known for their spatial concepts — first worked with retailer Andreas Murkudis 20 years ago to design a women's fashion store in Berlin. It led to further collaborations and now they're back in the very same spot exhibiting a host of eye-catching geometric objects, like the triangular Lola light and the Ayo stool, scattered throughout the space like confetti. Images of the interiors designed by AAS have also been collected in a new book AAS 2021-1999 484-001, published by Hatje Cantz.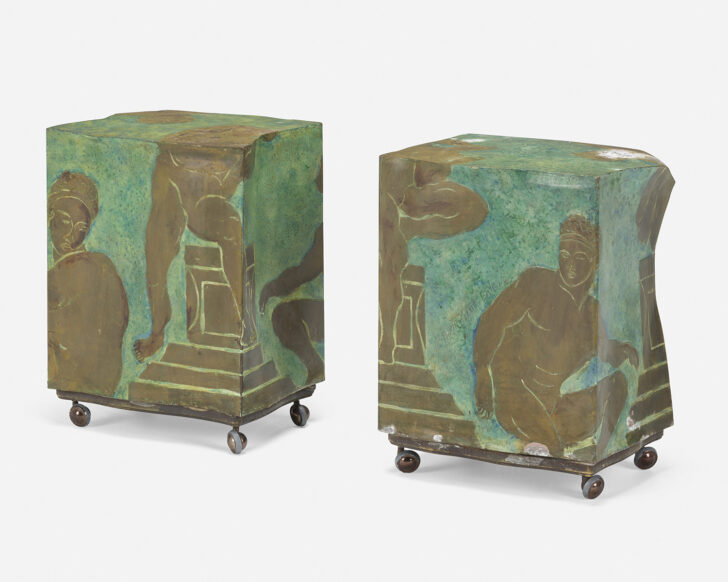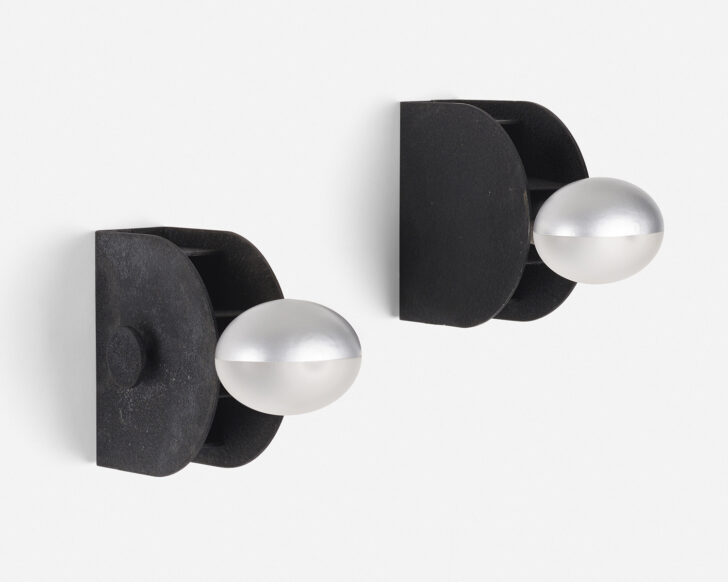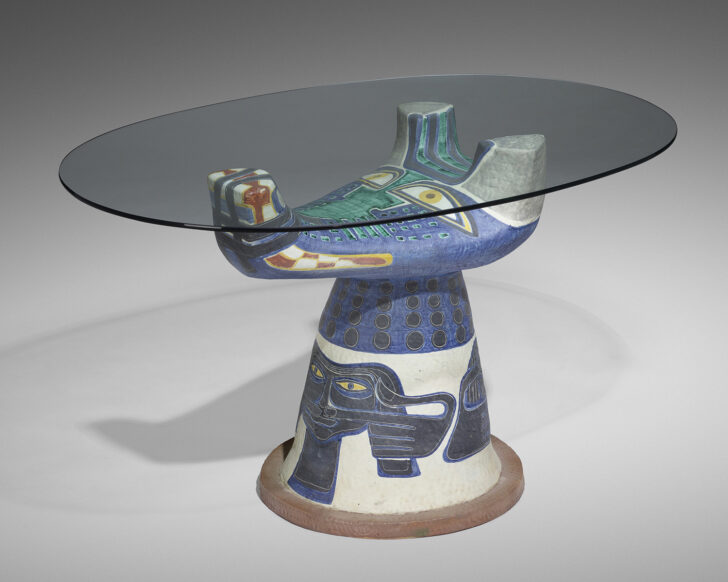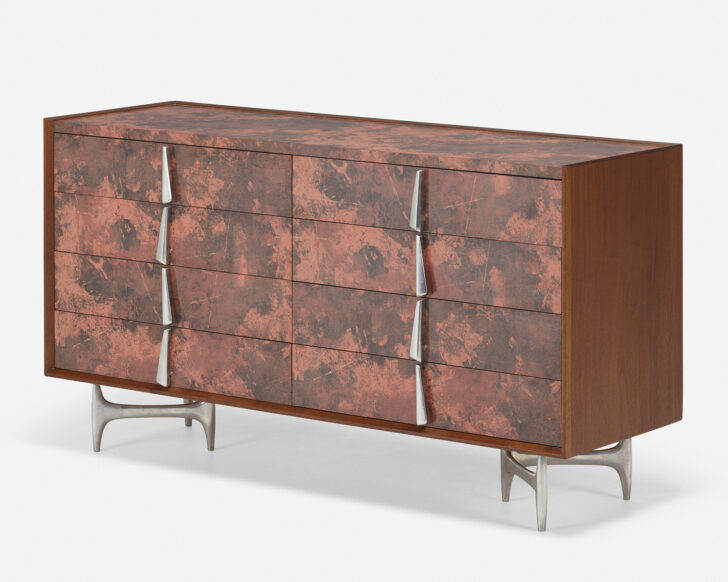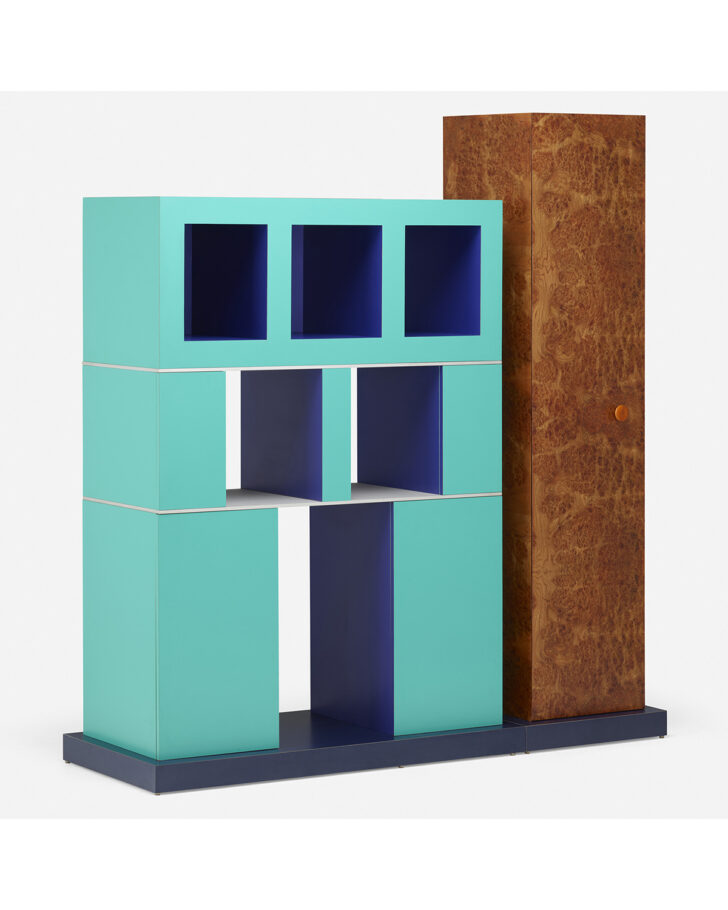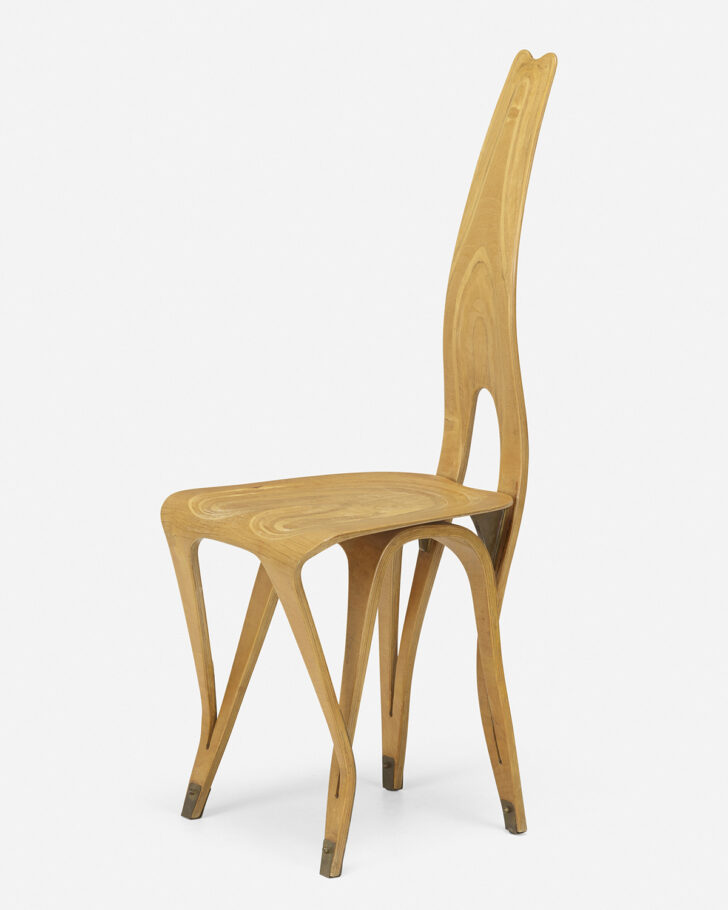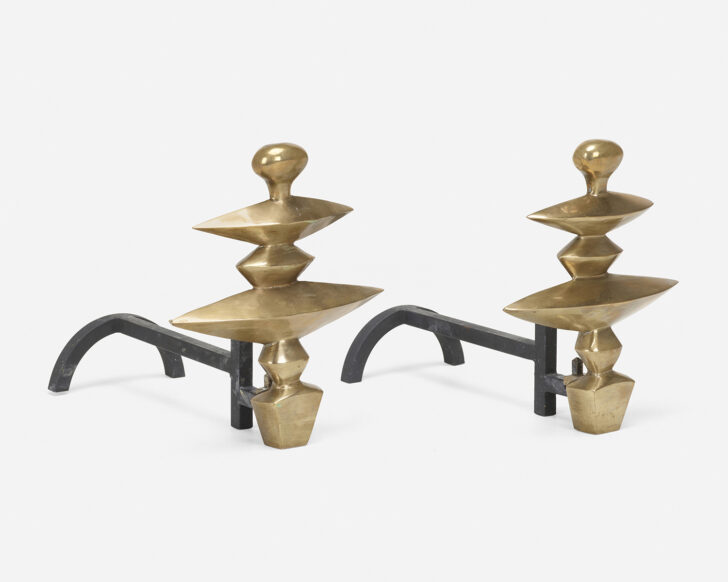 The next live auction at Wright is happening March 30th and even if you're not bidding, there's plenty to look at and dream about: Carlo Mollino's 1951 Unique Copenhagen chairs, of carved and bent ash plywood; Salvatore Meli's 1958 table of glass and glazed earthenware; a Sottsass Mobile Bar of burlwood, pine, and aqua laminate; Gino Sarfatti crackle-lacquered aluminum sconces from 1963; Donald Deskey's 1965 laminate, walnut, and aluminum cabinet. There's also a pair of andirons from the Nelson Rockefeller collection; Rockefeller had original works by Diego and Alberto Giacometti in his collection reproduced in smaller editions. Also up for sale: rarities like Philip and Kelvin Laverne's pair of etched and enameled bronze occasional tables.
Discoveries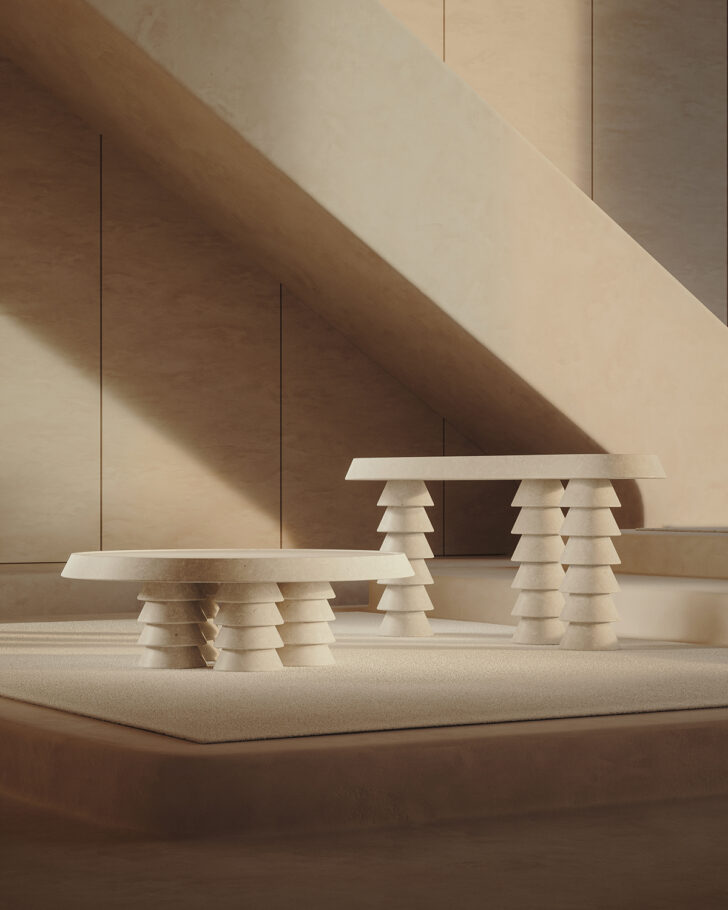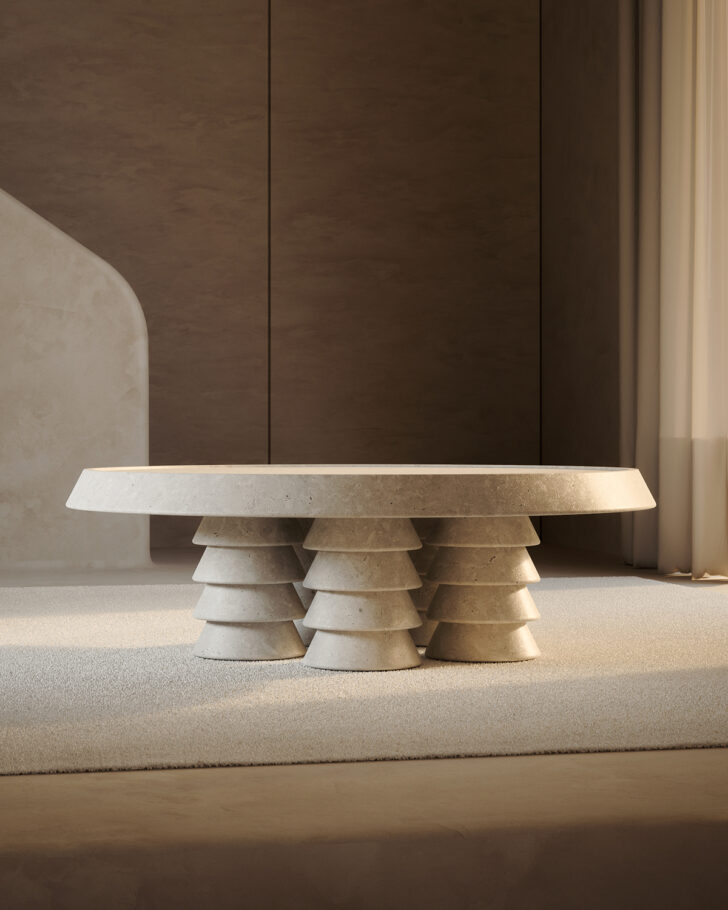 For the new stack-legged Trigono collection, Studio Anansi's founder Evan Jerry was influenced by his own Afro-Caribbean heritage and drew sculptural inspiration from Taino artifacts (the Taino are a historic indigenous people of the Caribbean). Pre-Columbian shapes and proportions inform the low-rise coffee table and the raised console, in neutrals of dark gray and cream limestone. Available at Love House in New York.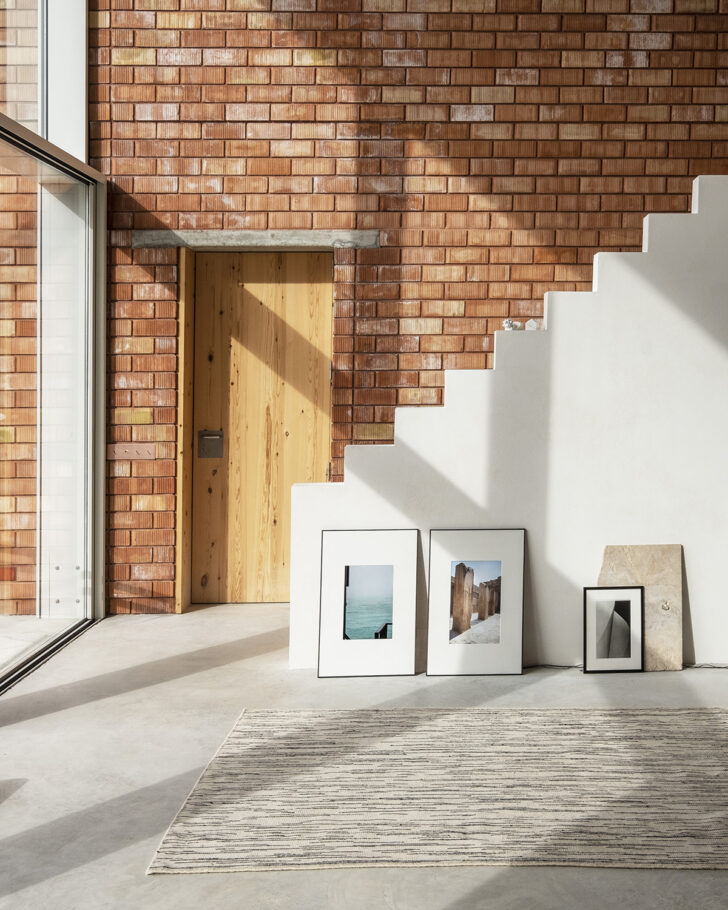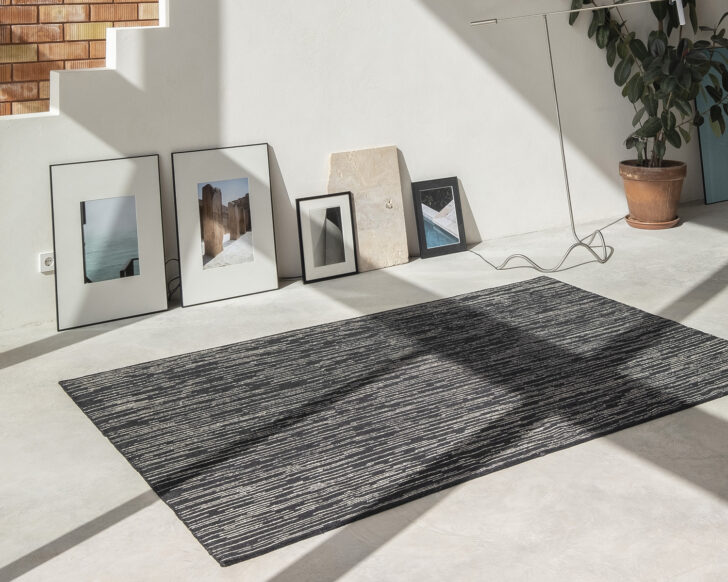 Nanimarquina's latest collaboration with Ronan Bouroullec — the Doblecara rug — uses simple but striking linear strokes to create a sense of rhythm, movement, and depth. For this project, the rug company, based in Barcelona and New York, and the French designer have come up with reversible wool kilims combined with a traditional hand-knotting technique. Four sizes and colorways — ivory-black, black-ivory, ivory-red, and ivory-ivory — add to the versatility.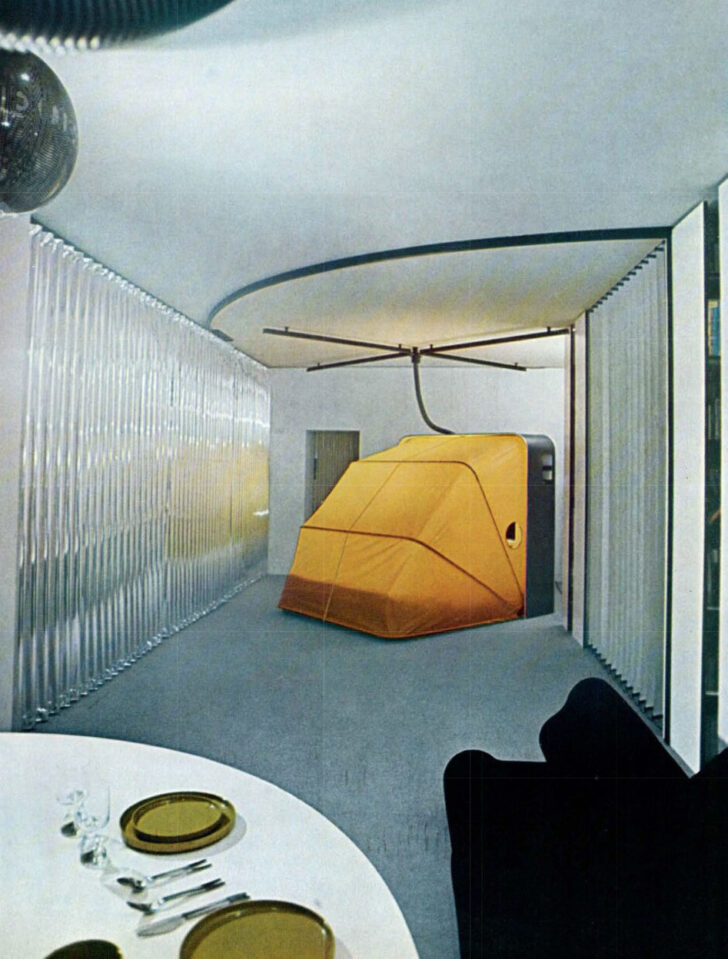 Domus recently delved into its archives, going back to January 1971, to bring out this modular concept apartment Joe Colombo built for himself in Milan: "a VIP home of a VIP designer." Colombo made the most of 90 square meters here, creating a space-age domestic zone that's both futuristic and cinematic while very much of its time: that bed with a yellow top that raises and lowers electronically, like a convertible, also features, according to Domus, "a headboard-dashboard with programmable lights (red, yellow, green) and cigar lighter, telephone, fan, rheostats; everything is connected by electric cables that descend from the ceiling, collected in a large hoover tube."