05.24.23
On the Hunt for Objects? Shop Our Book IRL at Nordstrom's Manhattan Flagship
In our book, How to Live With Objects, we talk a lot about how rewarding it is to slowly and thoughtfully surround yourself with unique objects you feel a connection to, hence why we also caution against the department-store mentality of treating your interior as a series of empty spaces you should fill all at once. But when the department store itself becomes the place to find those unique objects, that advice obviously no longer applies — case in point, our new pop-in inside Nordstrom's midtown Manhattan flagship store, where now through June 17, you can shop nearly 100 truly special handmade, one-of-a-kind, and vintage objects from some of the makers and dealers featured in the book (as well as the actual book).
Presented inside a colorful installation created by the Nordstrom design team specifically for us, the shop includes both smaller objects as well as larger furniture pieces. The latter include the Thevoz-Choquet console table we commissioned for our Sight Unseen x Bestcase line, and an ombre air-brushed concept chair by Malcolm Majer, as well as seating and tables by Mike Ruiz-Serra, Steven Bukowski, UBR Studio, and Ara Thorose. There's also a floor lamp made from repurposed polyester pleated clothing that's been scrunched up and frozen in resin by Michal Cihlar. On the smaller side, our selection includes everything from our best-selling Junius lamp by Arvo Ray to wavy metal pitchers by Sophie Lou Jacobsen to melting marble bookends by Bower to an incredible pair of vintage flowered folk-art candlesticks from the collection of Suuuper Saturday. Both they and Casa Shop contributed a whole suite of amazing vintage items to the project, and we think it's extra nice to be able to see pieces like that in person (not to mention avoid having to pay for shipping!). We've also got handmade glass objects by Upstate, Sticky Glass, and Pattern Play; handmade ceramics by Sean Gerstley and SIN; and handmade metal shape sculptures by Upton that add a striking graphic moment to your shelves.
If you've been inspired by our book and/or you're looking for more objects to add to your repertoire, you visit the pop-in anytime through June 17 at Nordstrom's 225 W. 57th St location — but since so many of the works are one-of-a-kind and won't be restocked, we suggest you go soon!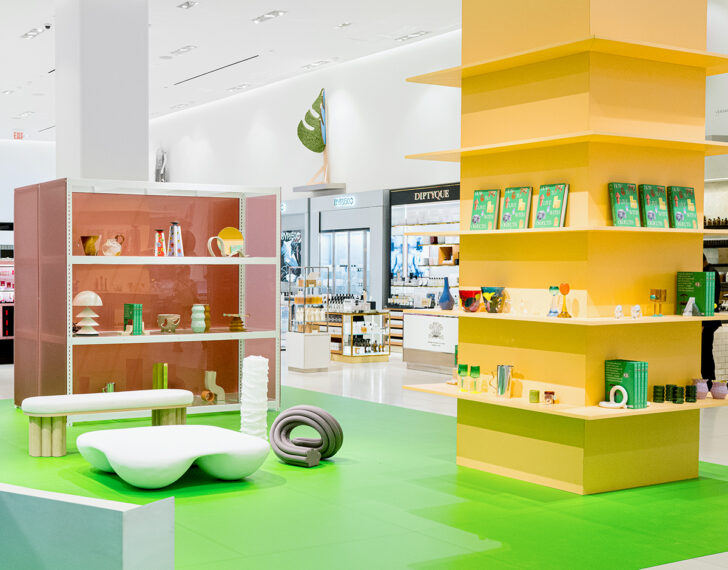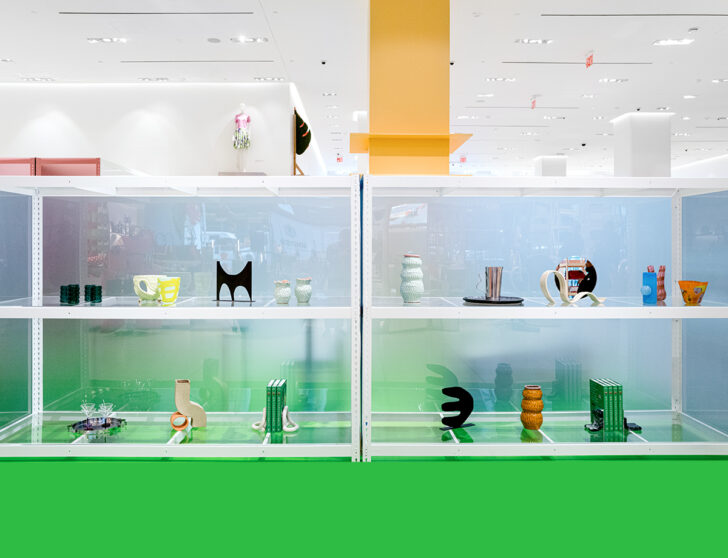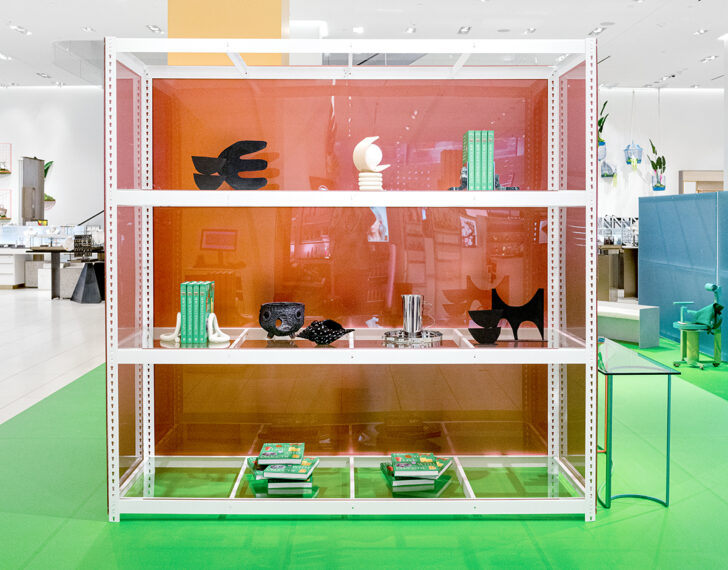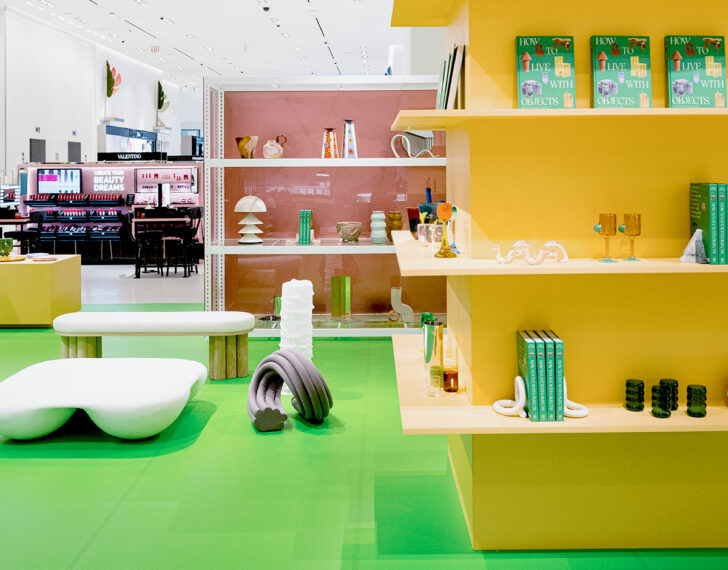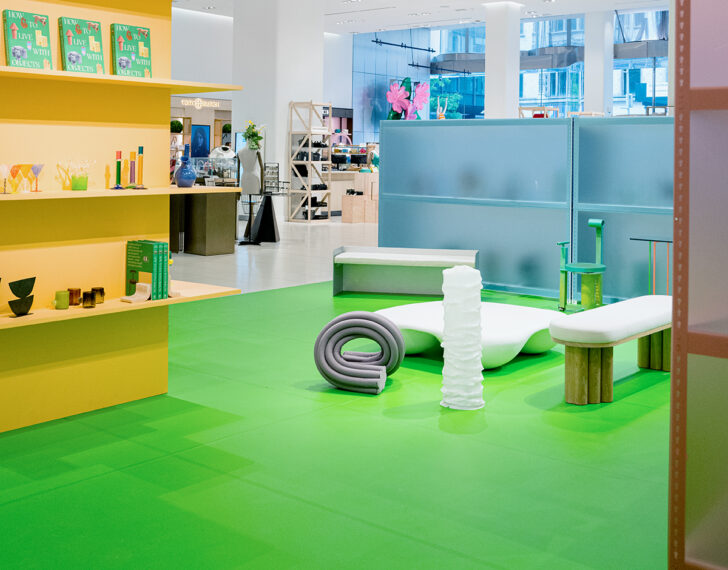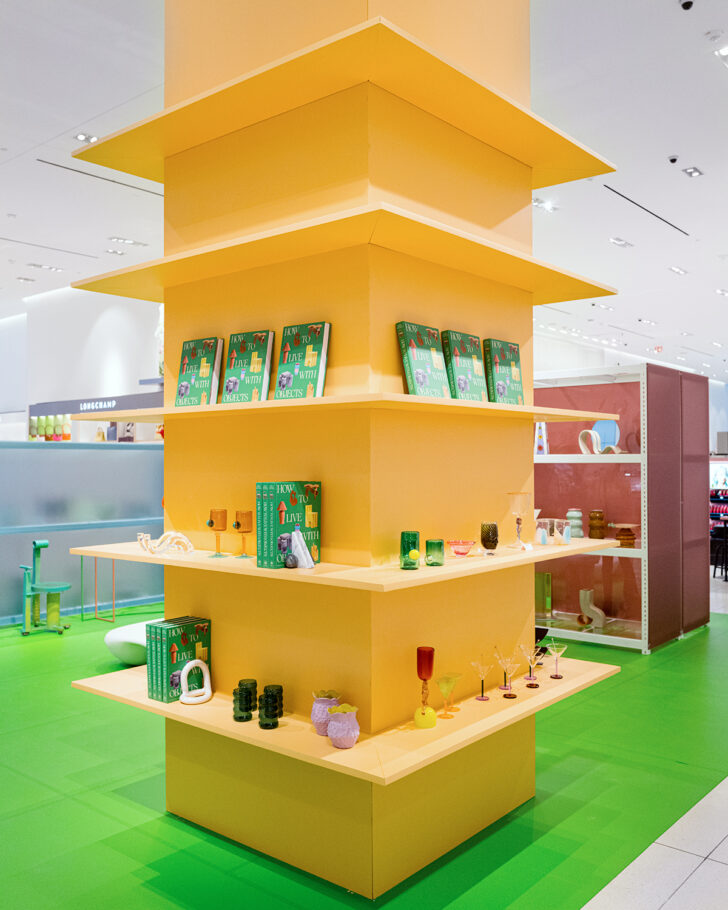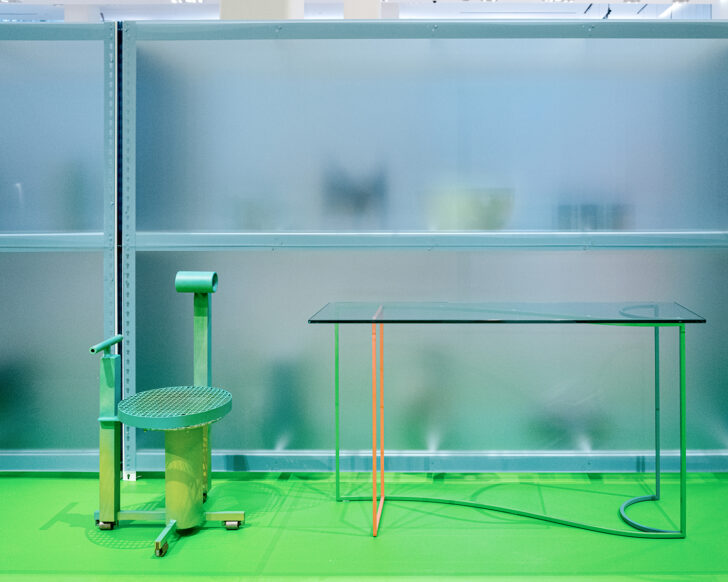 Chair by Malcolm Majer, console table by Thevoz Choquet for Sight Unseen x Bestcase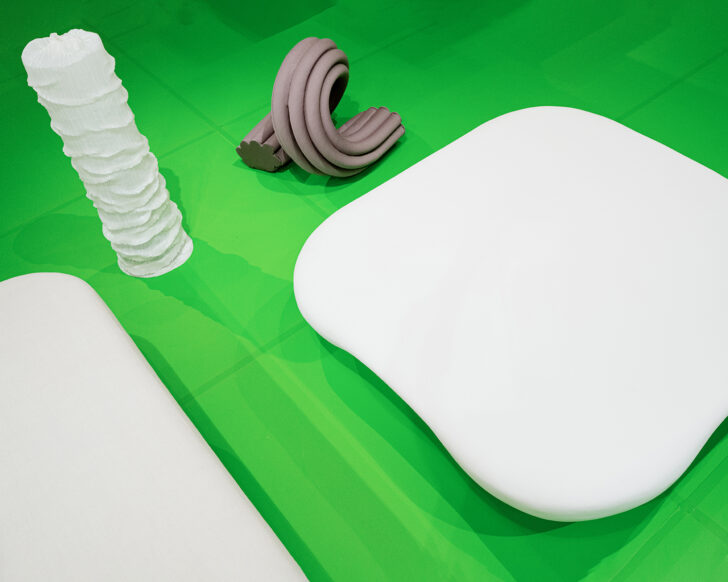 Floor lamp by Michal Cihlar, pouf by Ara Thorose, coffee table by Mike Ruiz-Serra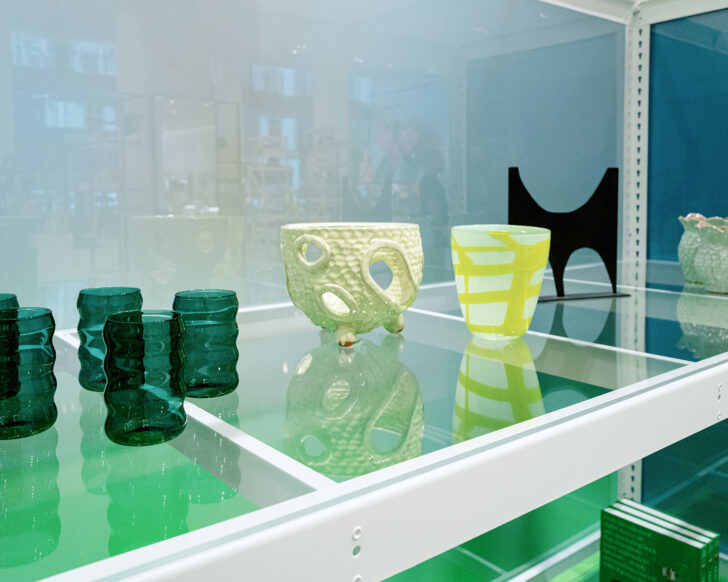 Cups by Sophie Lou Jacobsen, ceramic bowl by Sean Gerstley, glass bowl by Pattern Play, metal sculpture by Upton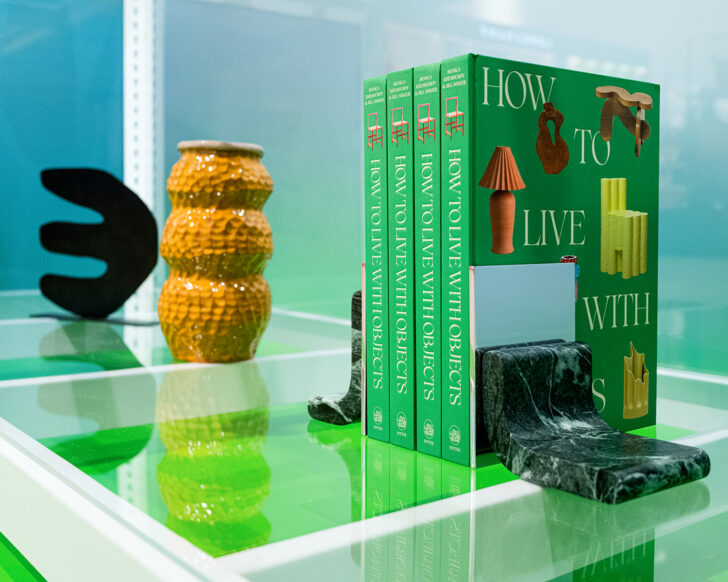 Metal sculpture by Upton, ceramic vase by Sean Gerstley, marble bookends by Bower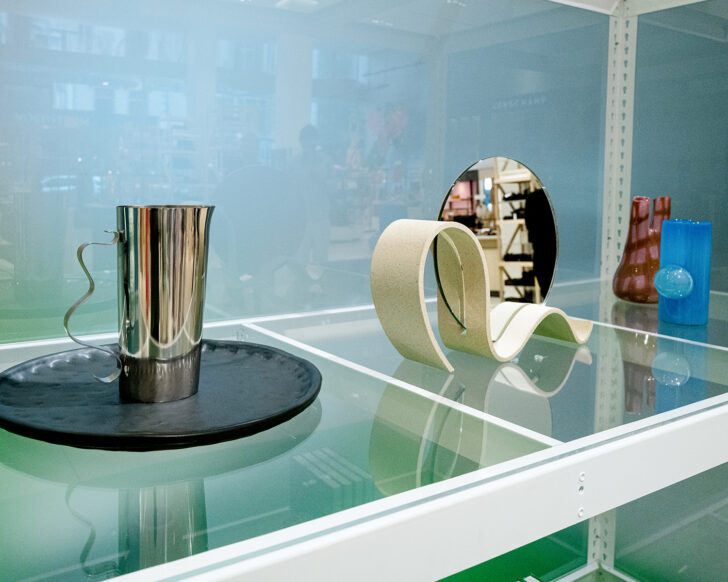 Pitcher by Sophie Lou Jacobsen, platter by Sean Gerstley, mirror by SIN, red vase by Pattern Play, blue pitcher by Sticky Glass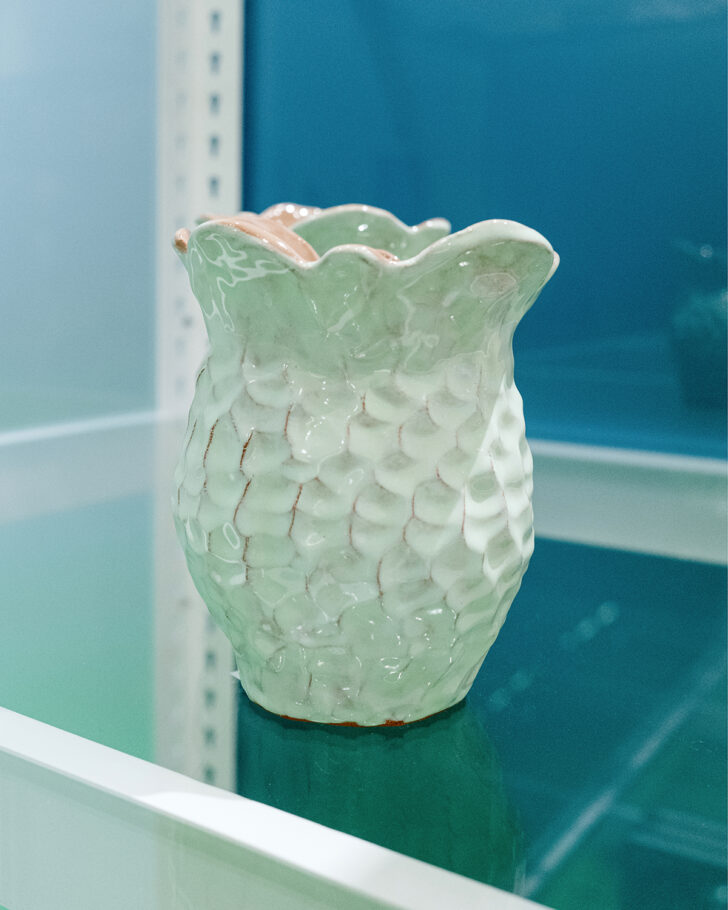 Vase by Sean Gerstley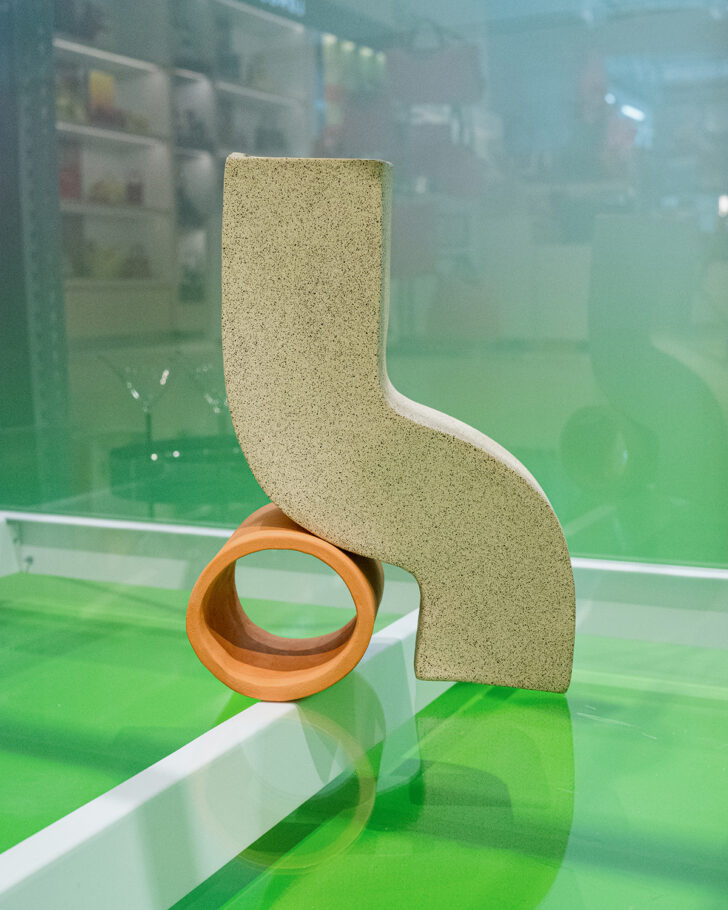 Vase by SIN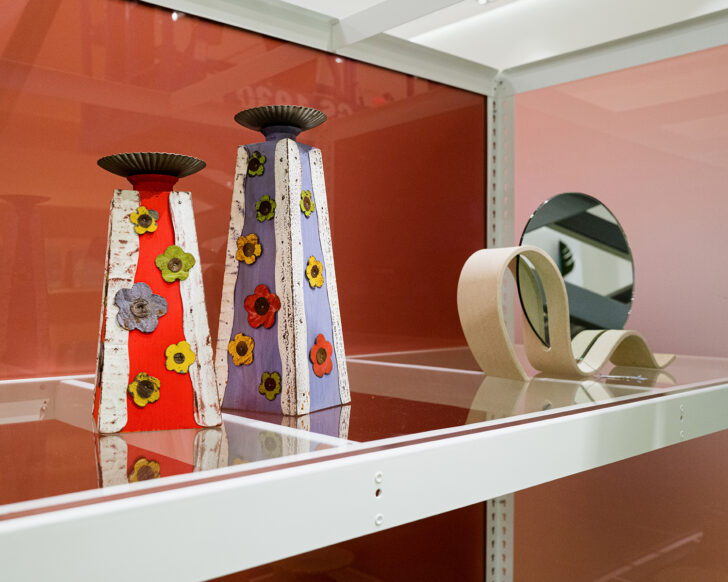 Vintage candlesticks from Suuuper Saturday, mirror by SIN
Tray and pitcher by Sophie Lou Jacobsen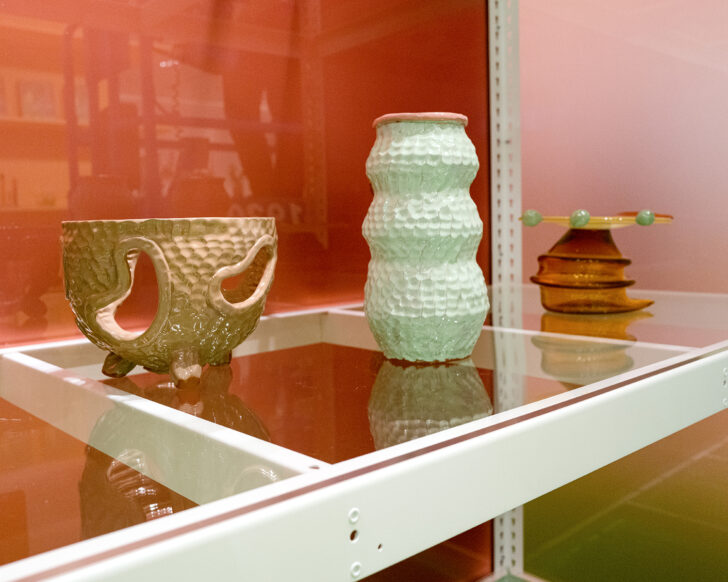 Bowl and vase by Sean Gerstley, platter by Sticky Glass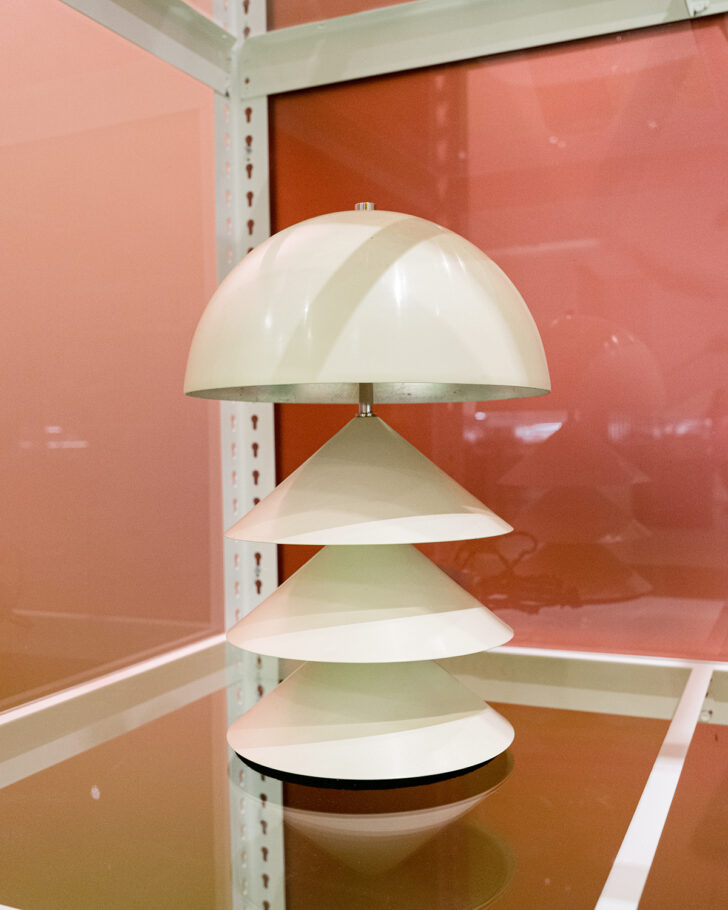 Lamp by Arvo Ray Studio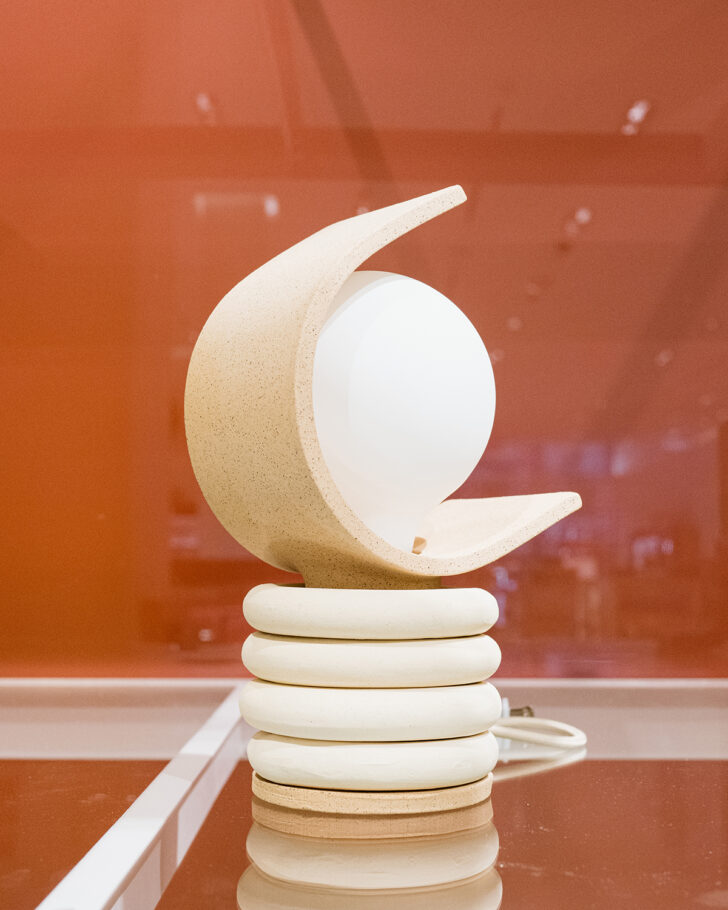 Lamp by SIN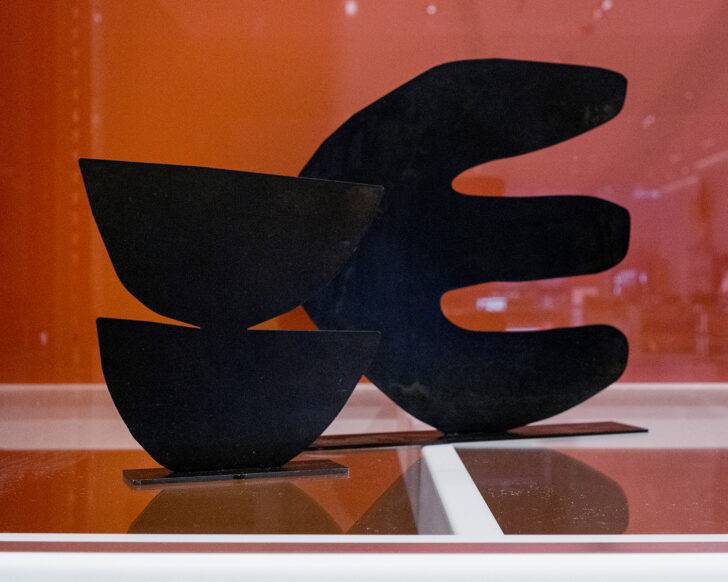 Metal sculptures by Upton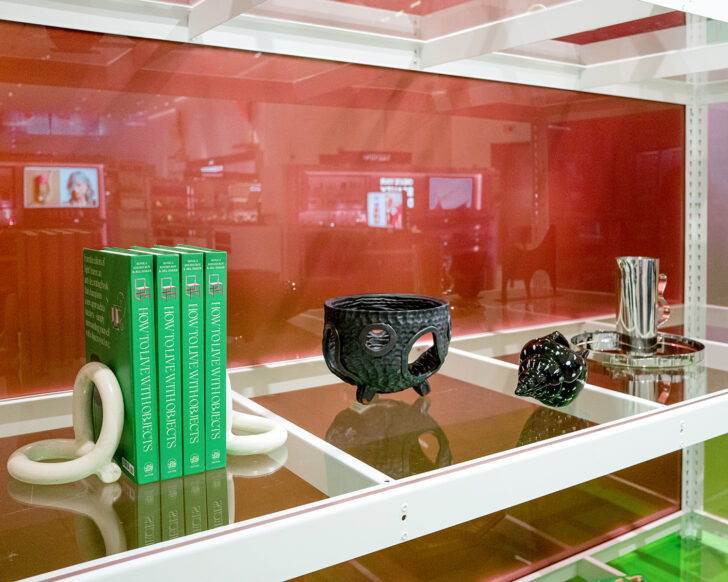 Bookends by SIN, bowl by Sean Gerstley, vintage glass shell from Suuuper Saturday, tray and pitcher by Sophie Lou Jacobsen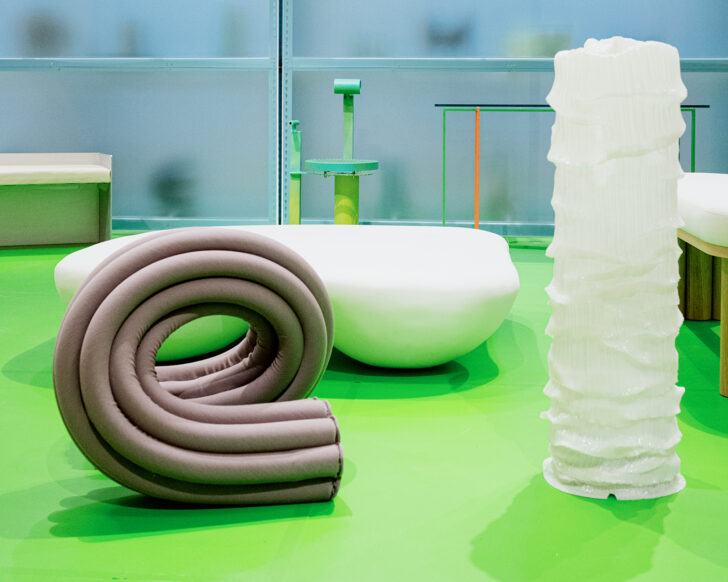 Metal and leather bench by UBR Studio, pouf by Ara Thorose, coffee table by Mike Ruiz-Serra, chair by Malcolm Majer, console table by Thevoz-Choquet for Sight Unseen x Bestcase, floor lamp Michal Cihlar, wood and upholstered bench by Steven Bukowski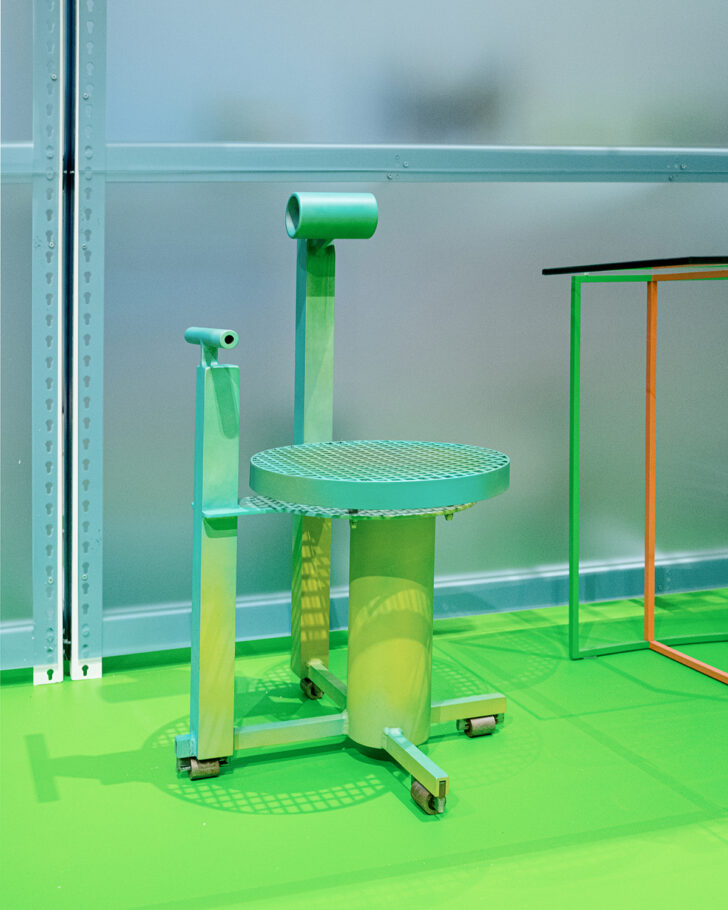 Chair by Malcolm Majer, console table by Thevoz-Choquet for Sight Unseen x Bestcase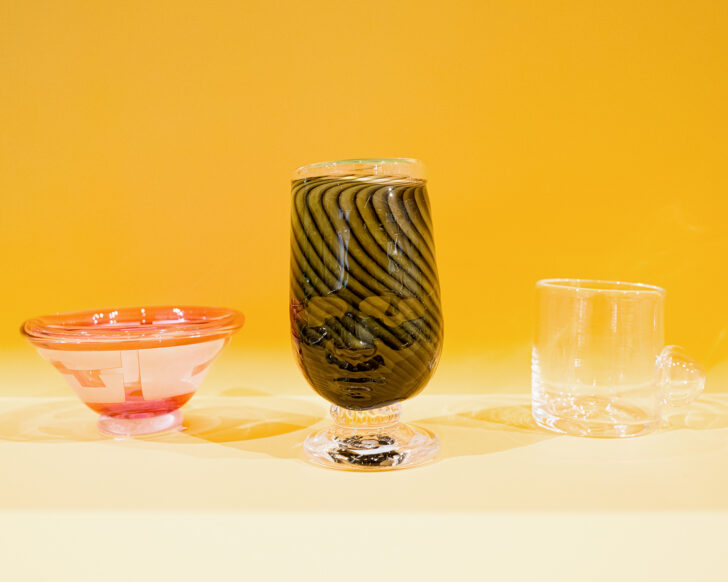 Vintage glass bowl and goblet from Suuuper Saturday, glass tumbler by Sticky Glass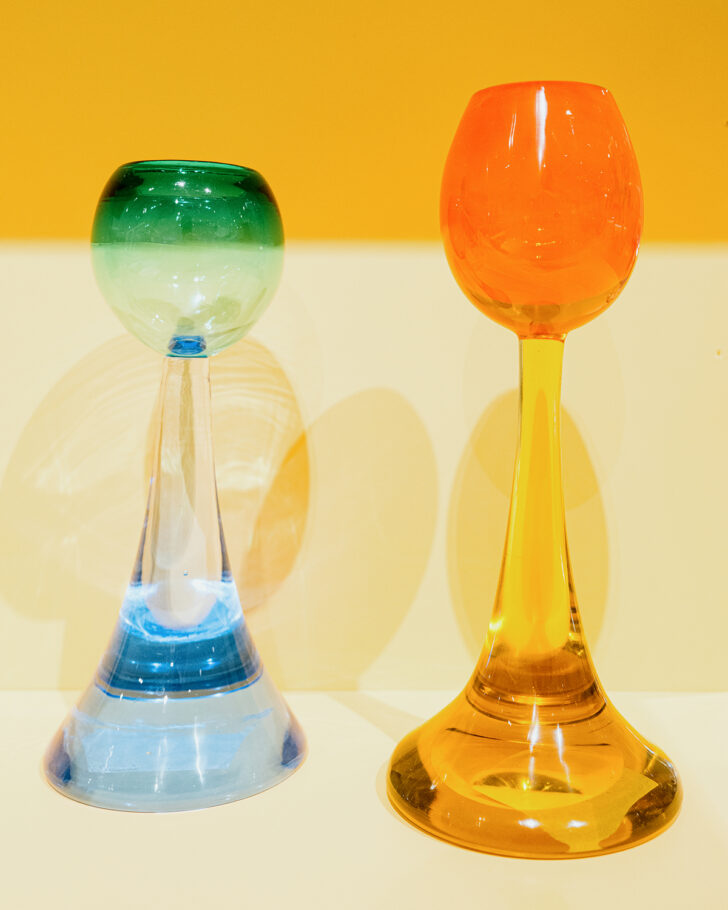 Vintage glass goblets from Casa Shop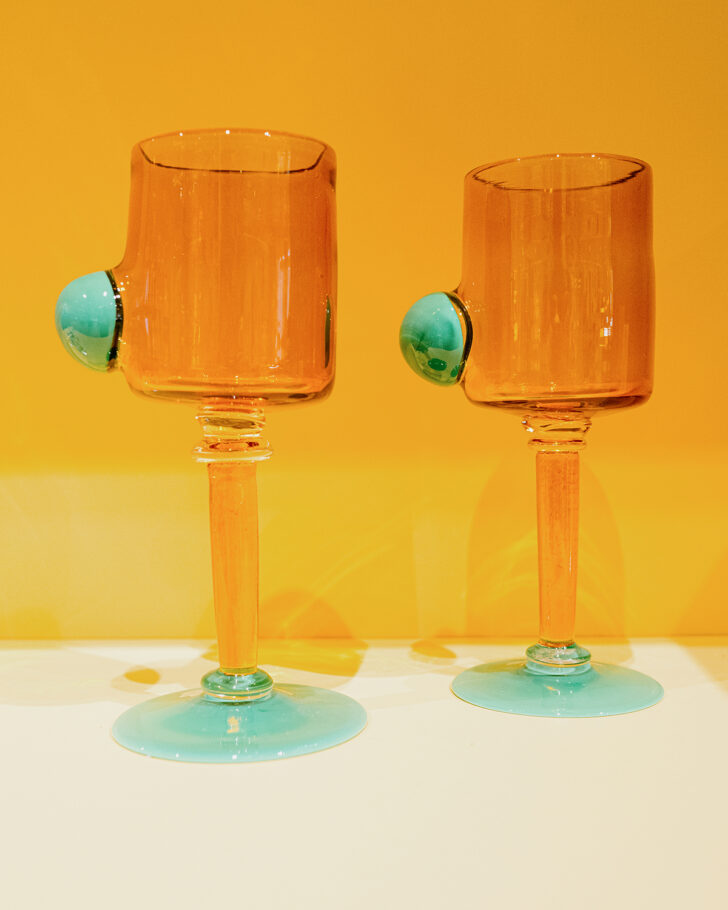 Goblets by Sticky Glass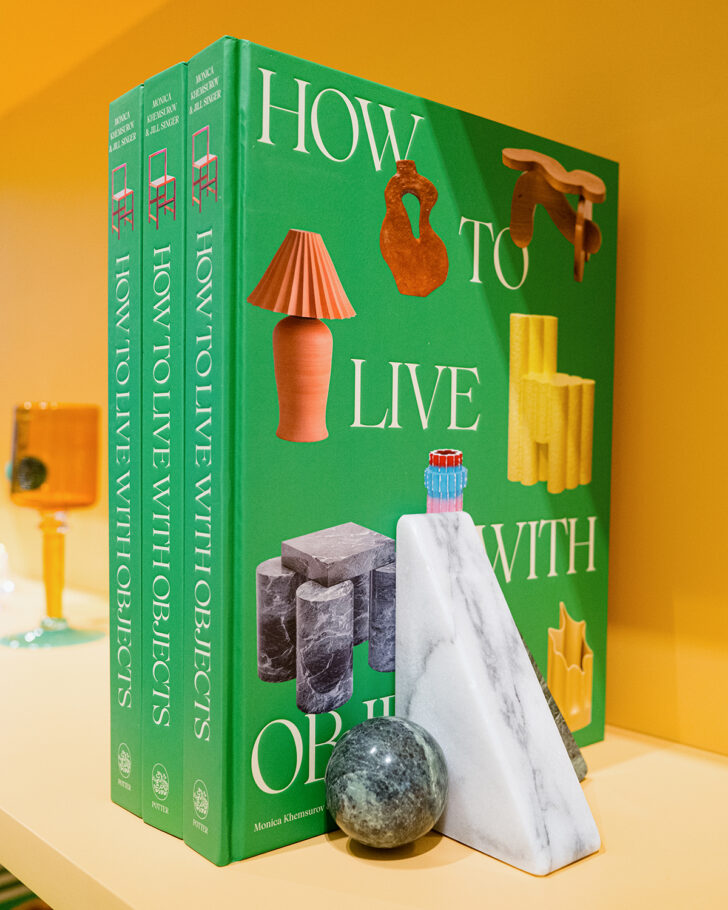 Vintage marble bookends from Casa Shop, How to Live With Objects book by Sight Unseen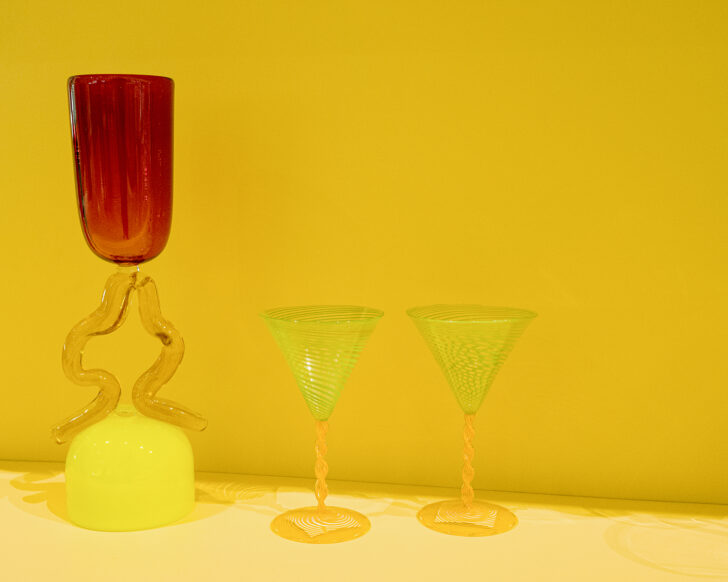 Goblet by Sticky Glass, vintage martini glasses from Suuuper Saturday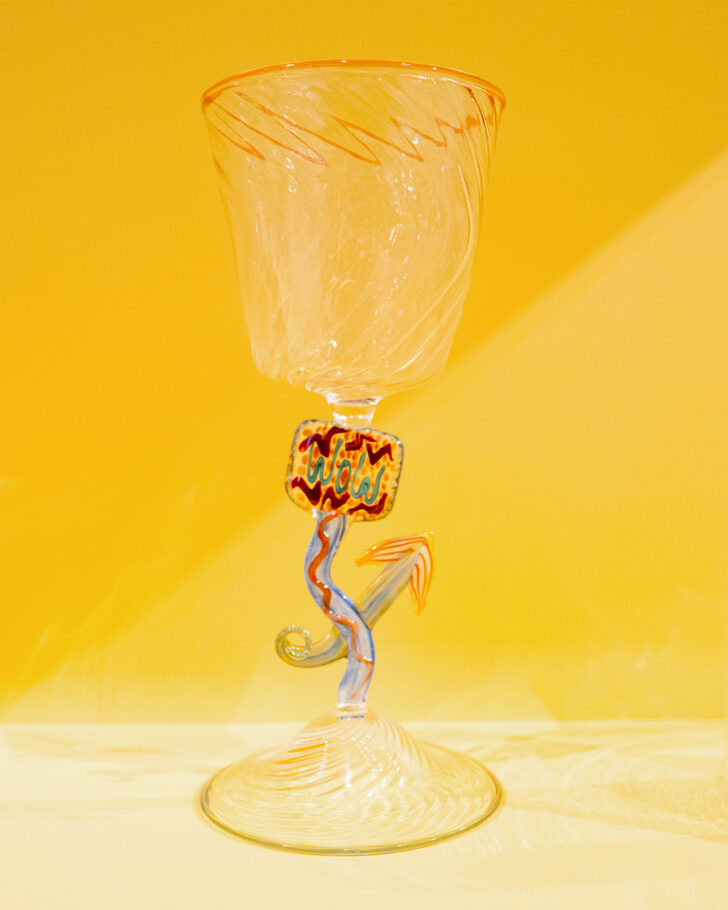 Vintage wine glass from Suuuper Saturday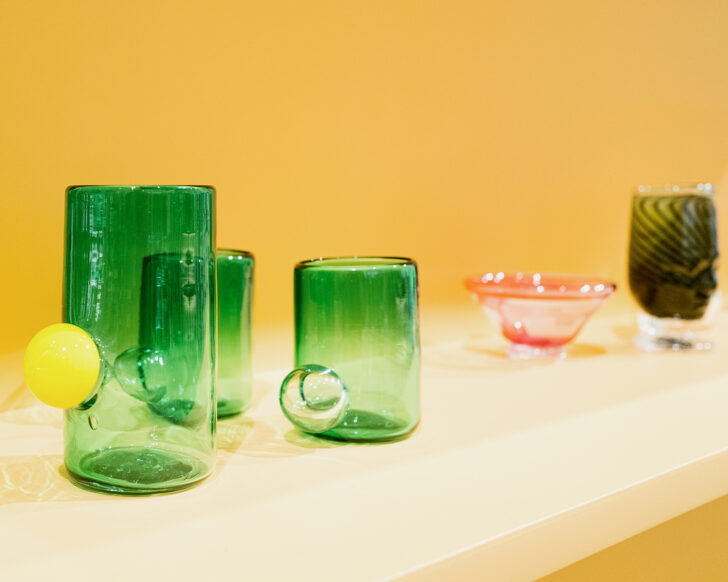 Tumblers by Sticky Glass, vintage glass bowl and goblet from Suuuper Saturday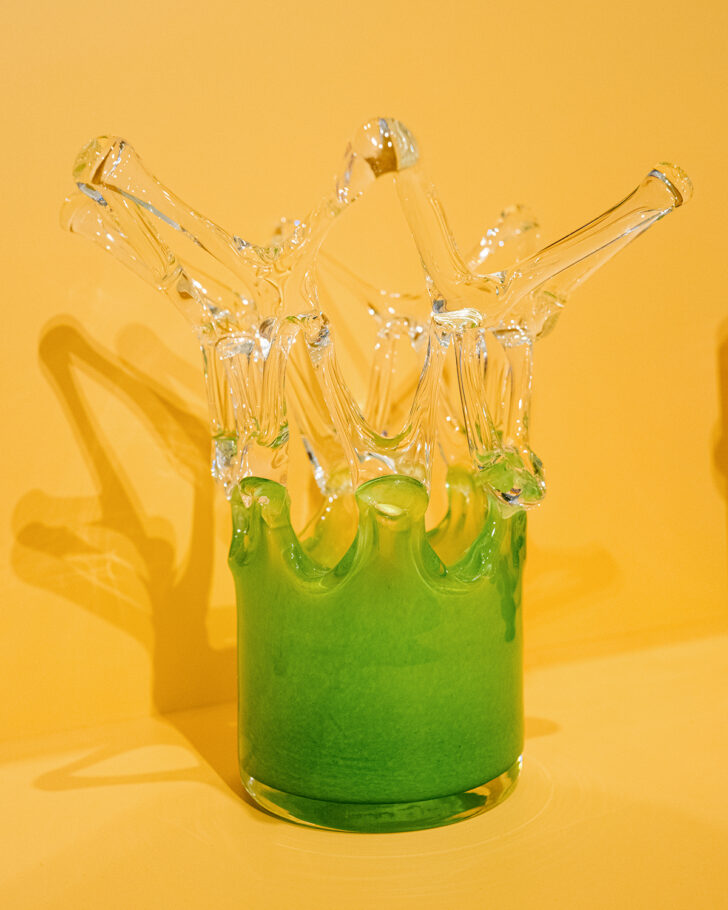 Vintage vase from Suuuper Saturday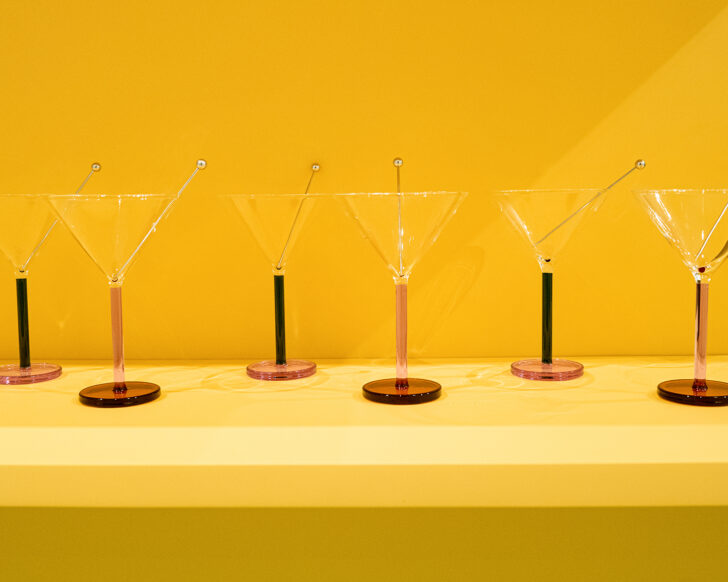 Martini glasses by Sophie Lou Jacobsen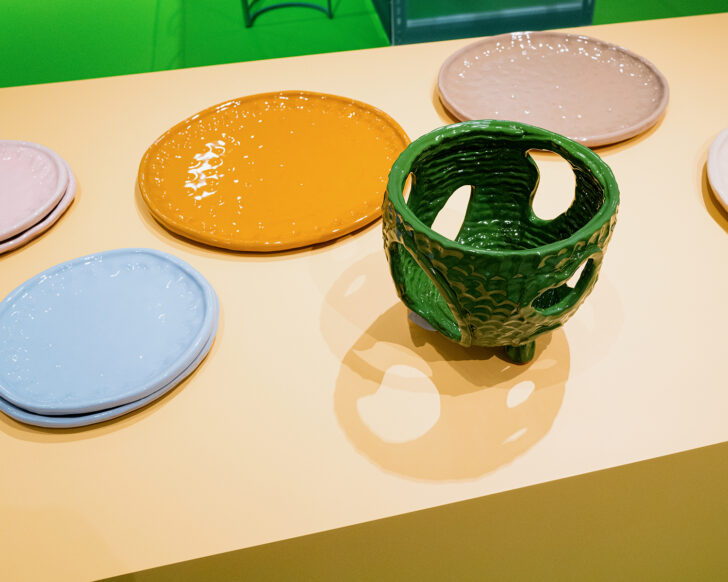 Ceramics by Sean Gerstley