05.26.23
The Best of New York Design Week 2023, Part II
At the beginning of this month's New York design mania — somewhere between Sight Unseen's two installs and after we'd been out at parties for three days in a row — I joked that while I've complained in the past that New York Design Week was too drawn out (it ballooned to nearly a month last year), this year felt too compressed, a kind of karmic retribution for my grumbling. How could we possibly see everything, and so close to Milan when we'd just gone through the same routine? But perhaps that sense of urgency was exactly what New York needed. (And, in truth, the "week" stretched to almost two). Because somewhere along the way, I realized I was having a significant amount of fun. Last year, we all agreed that "New York Design Week was back," etc. etc., and we saw wonderful work in beautiful locations. But this year something else returned to the city. New York got a little weird again — a word we haven't heard used to describe much around these parts lately.
There were tarot readings and card games at Egg Collective. There were bizarre, charmingly ramshackle exhibition locations, like the recently abandoned ice cream shop where Astraeus Clarke launched its new collection and group show; the disused neoclassical Chinatown building where Marta and Catalog Sale mounted an exhibition of 24 historic and contemporary ad-hoc chairs; and a 19th-century former bank building in Williamsburg — featuring a cruise ship–like bathroom and a hoarders' paradise flea market on the ground floor — where Bower and Ana Kras previewed their new mirror collaboration. There were bedazzled Le Croix cans and bejeweled can openers. Throughout the week, there were many, many fog machines.
Today's roundup — the second and final in our New York Design Week coverage, though we technically had so much content we could have easily done three — touches on some of that weirdness, with presentations like Chris Wolston's at The Future Perfect, where the designer added golden bugs to his latest, wildest take on terra cotta, and Viso Project's new shop in Dumbo, which is anchored by surreal shelving units held up by wiggly wooden hands. But mostly it's an accounting of the more straightforward side of design week, from group exhibitions — like the launch of the Mexican and Latin American design–focused retailer Omet and the latest Radiator Show, which upends the idea of comfort at home — to sophisticated new collection presentations by brands like Atelier de Troupe and Orior. There were also some interesting collabs in the mix: outdoor furniture by Laun and architect Chet Callahan, an exhibition celebrating irregularity by LikeMindedObjects and the interior design studio Becky Carter, Kvadrat teaming up with its own subsidiary Sahco for more contemporary takes on traditional fabric motifs, and Sony working with Stellarworks to explore the intersection of technology and furniture. Also, a very photogenic installation by Dimorestudio at retailer Artemest's Chelsea gallery.
Take a look through some of our favorites here, and don't forget to check out Part I of our NYDW roundup if you haven't already!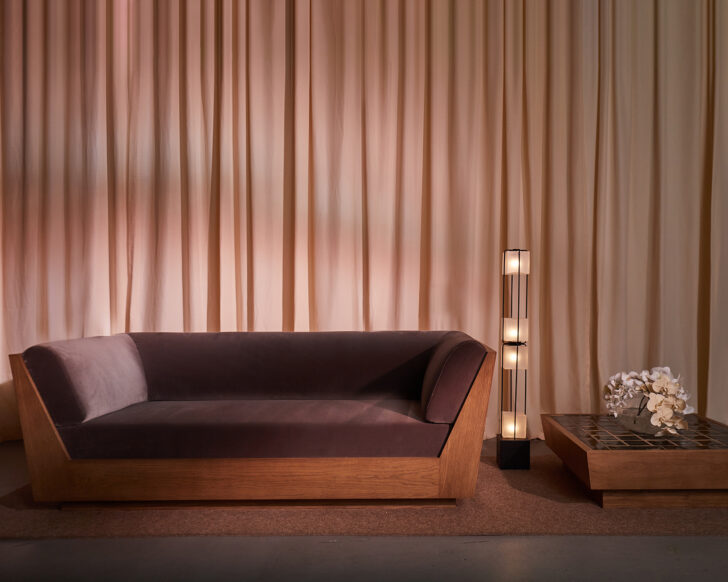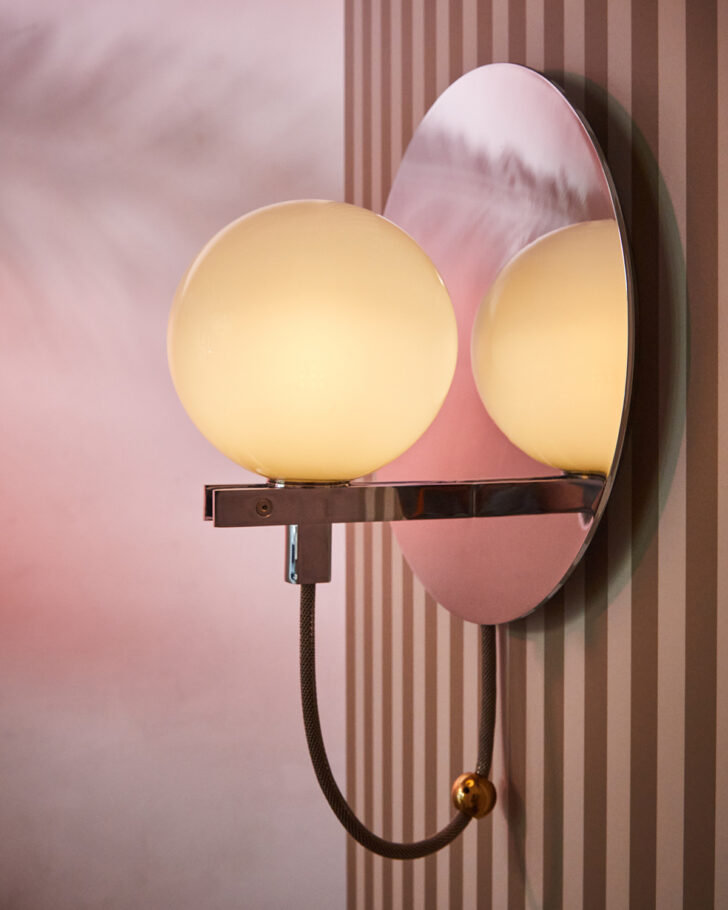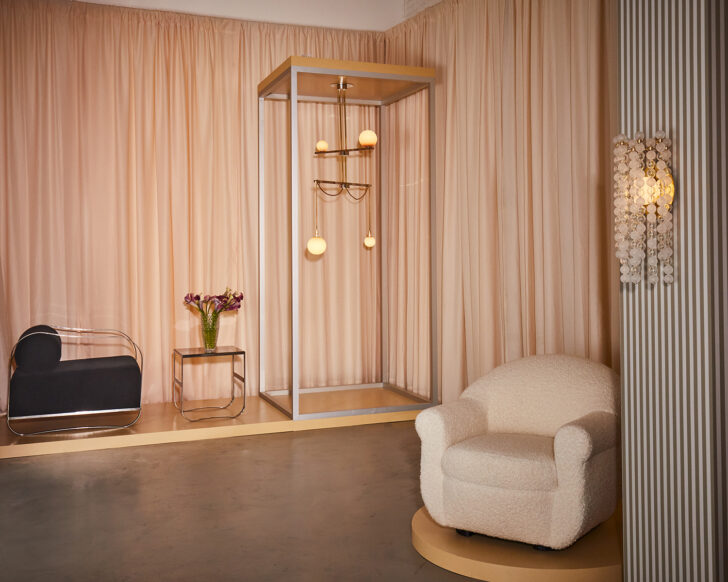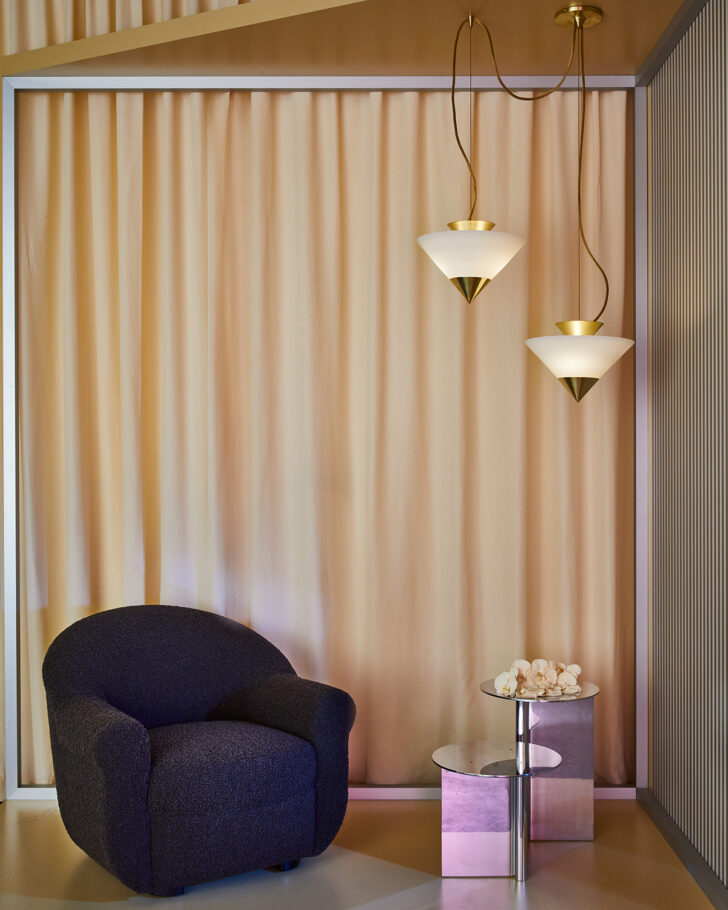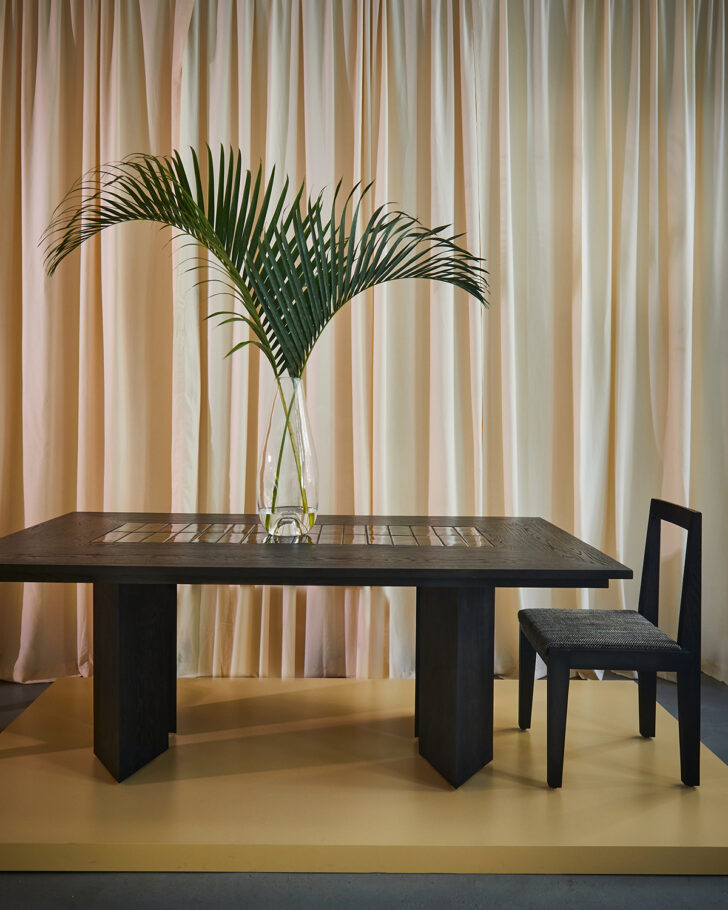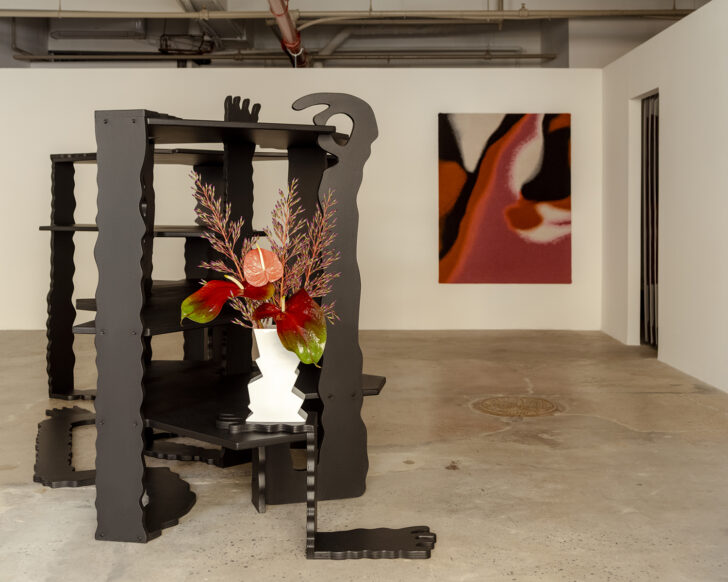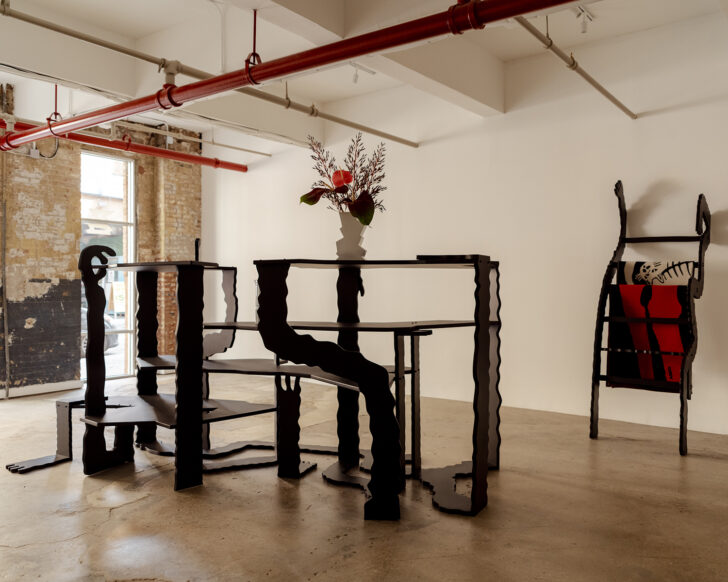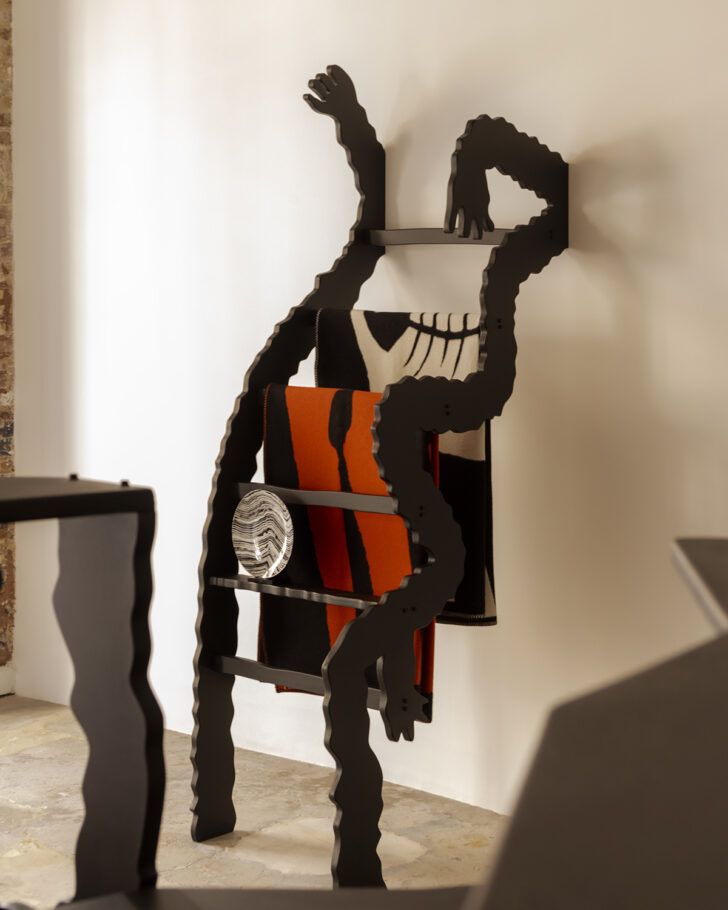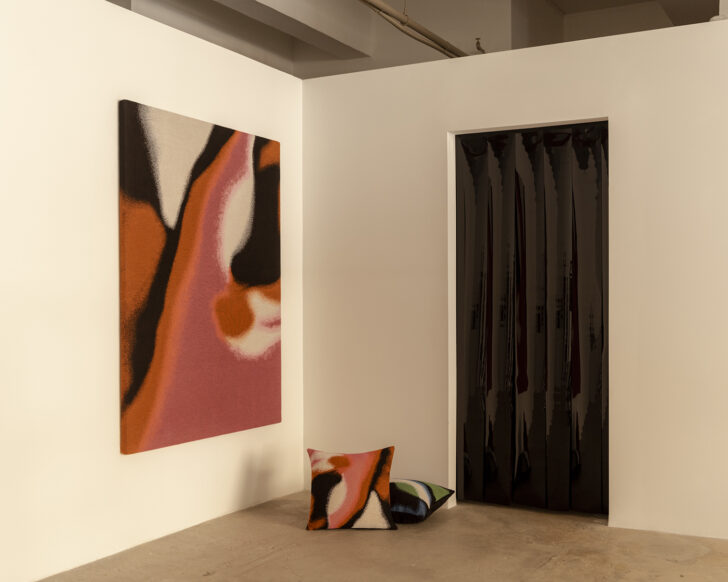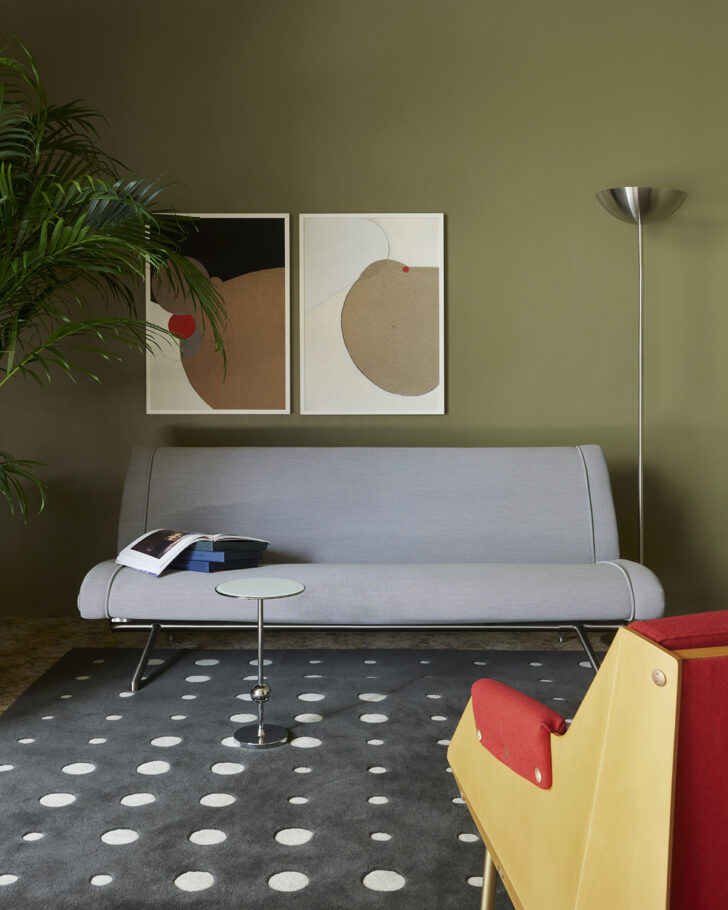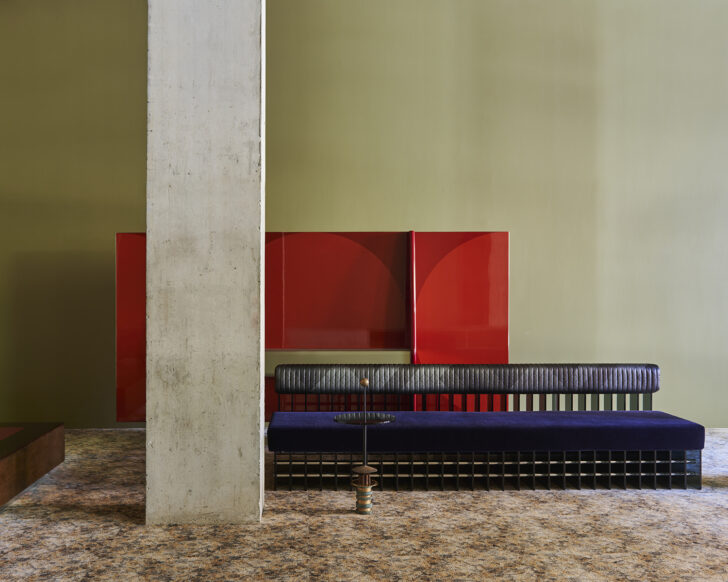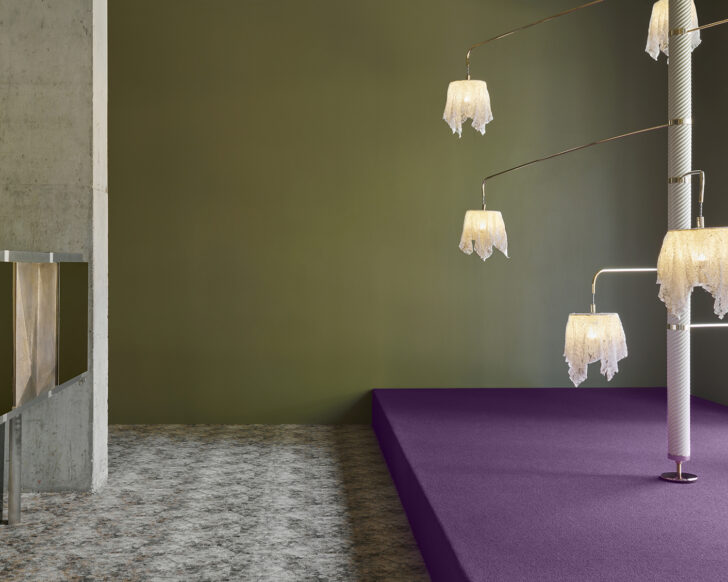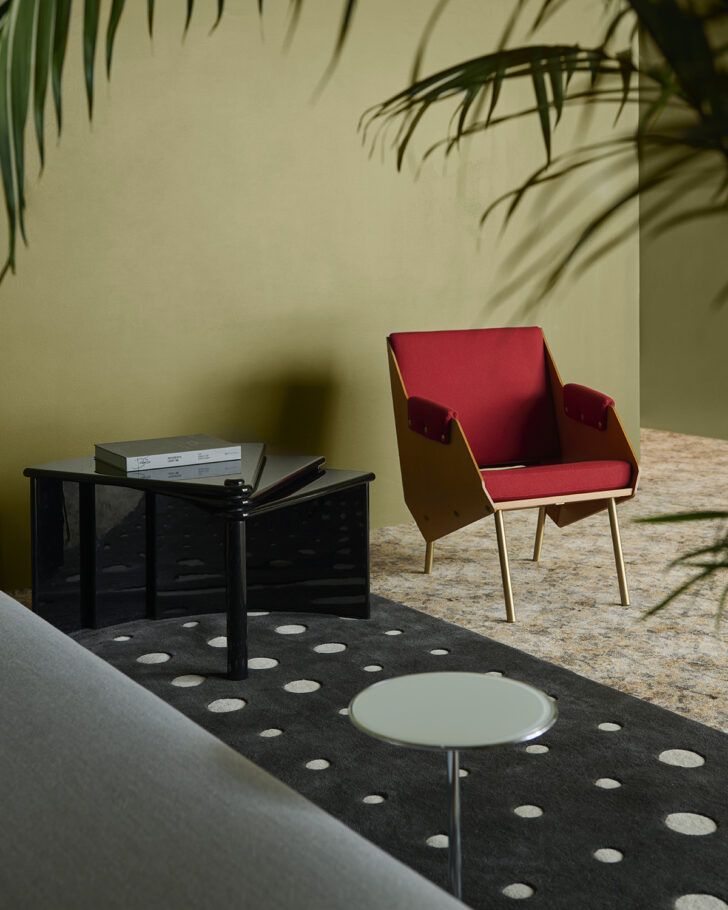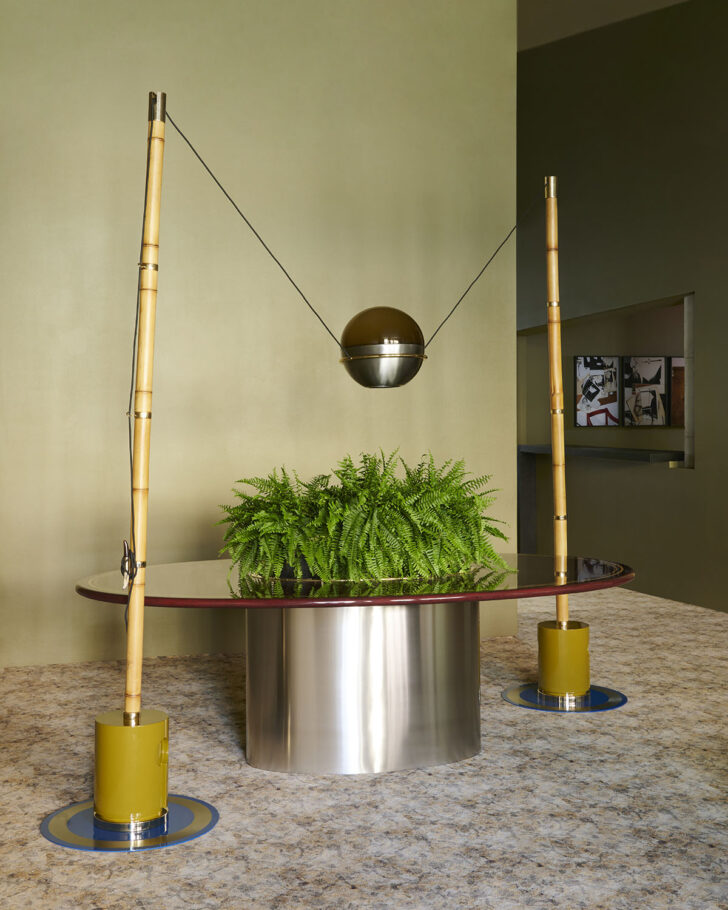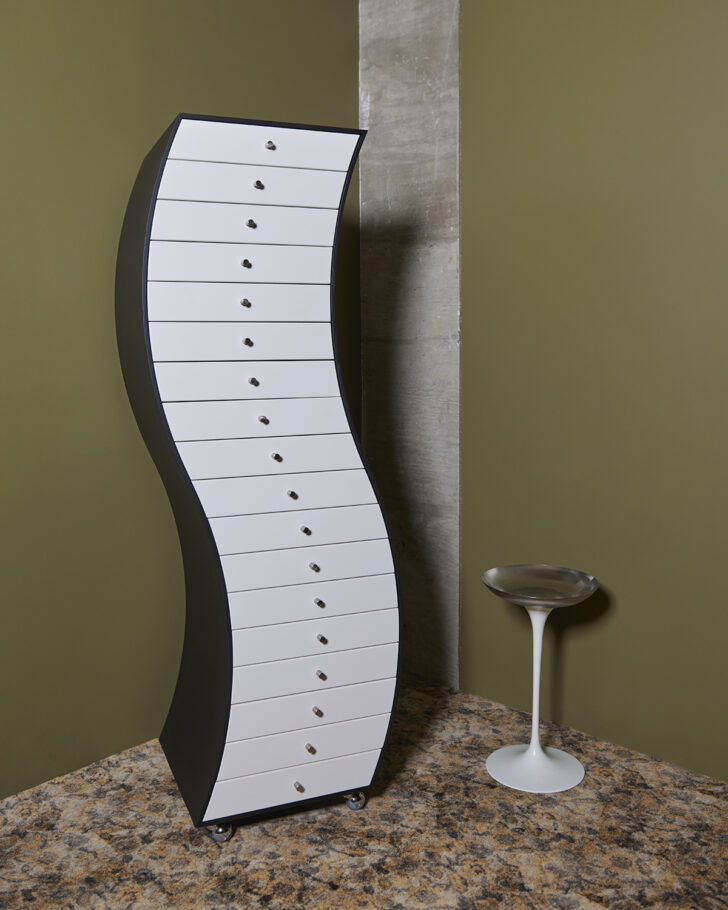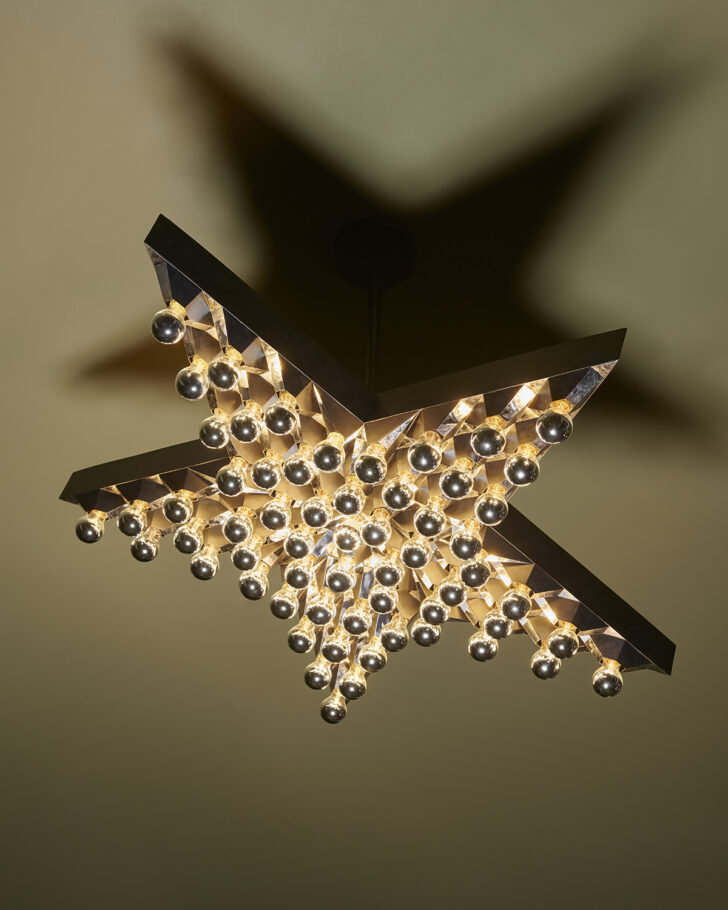 Photos © Valentina Sommariva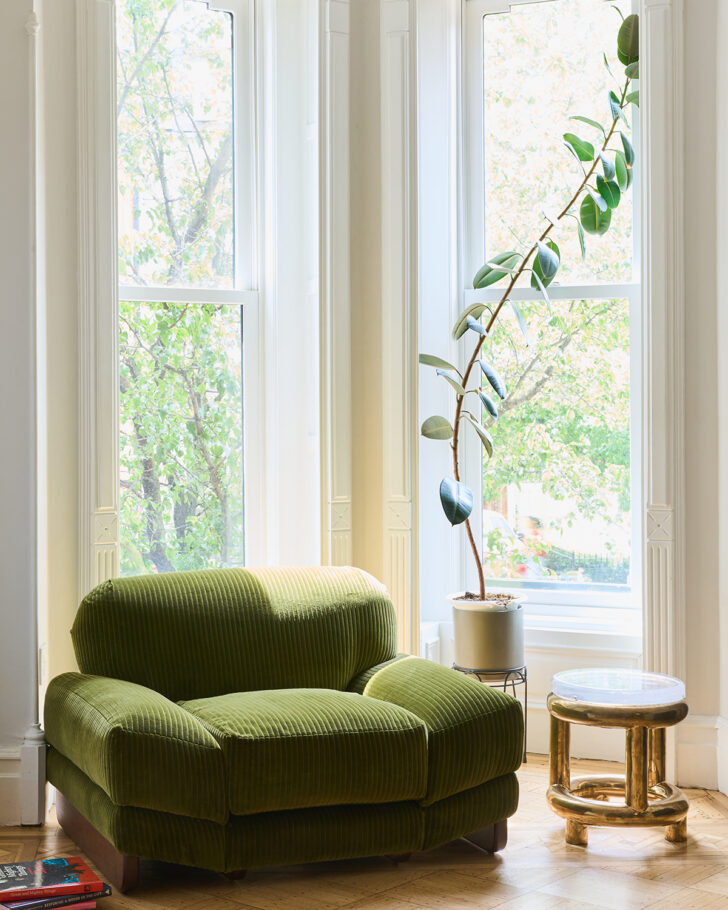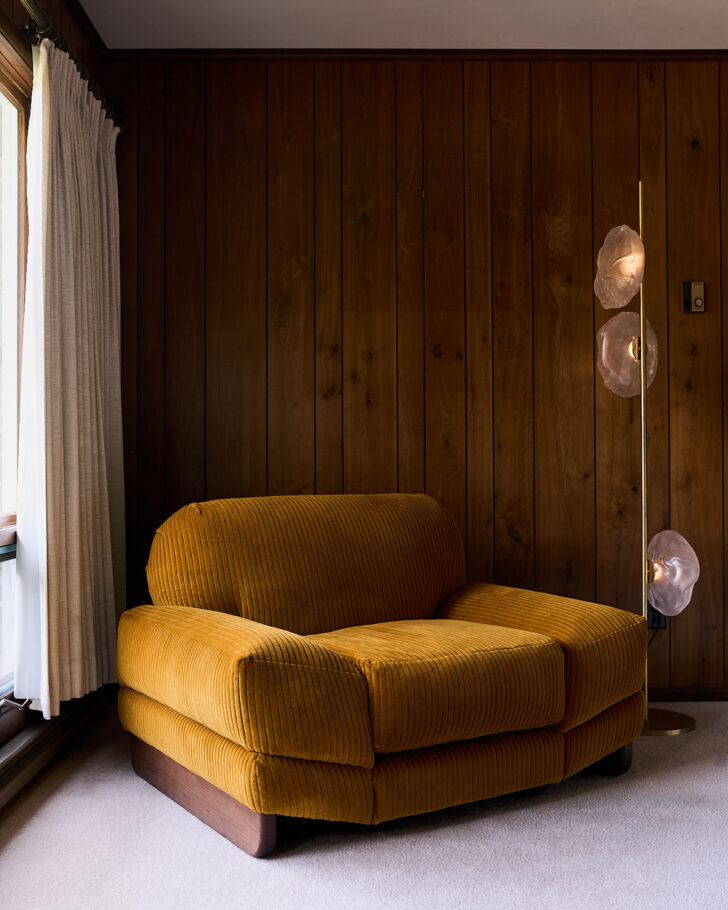 Crafted by Nature at Radnor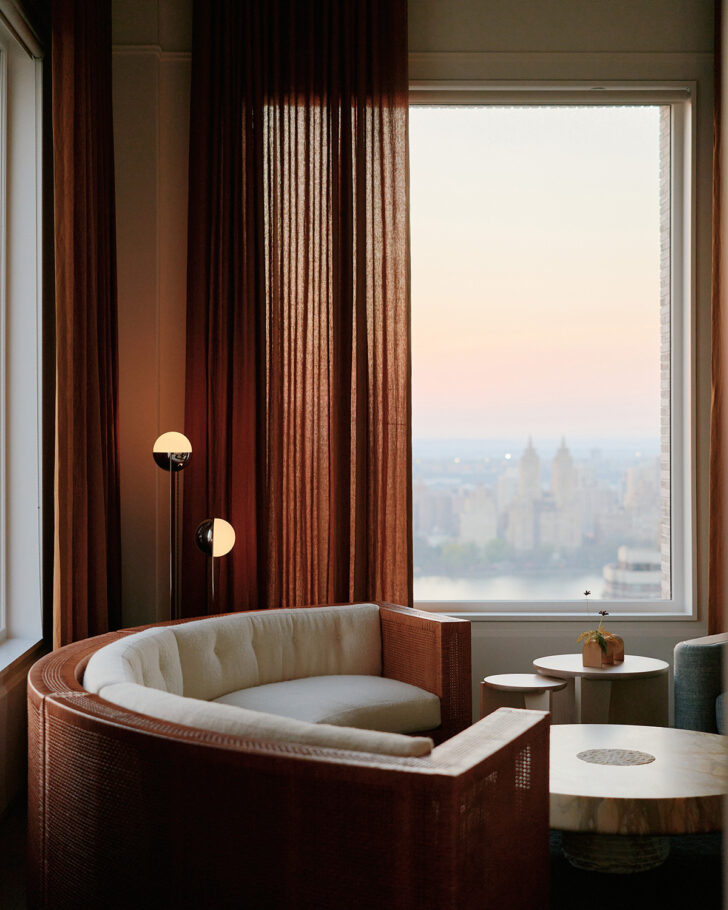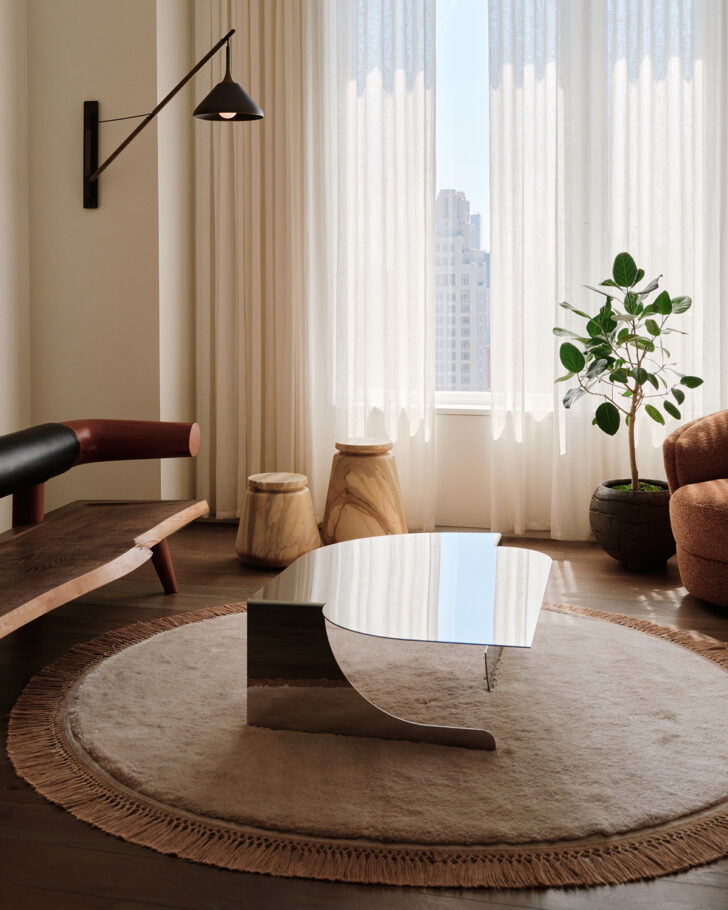 Photos © William Jess Laird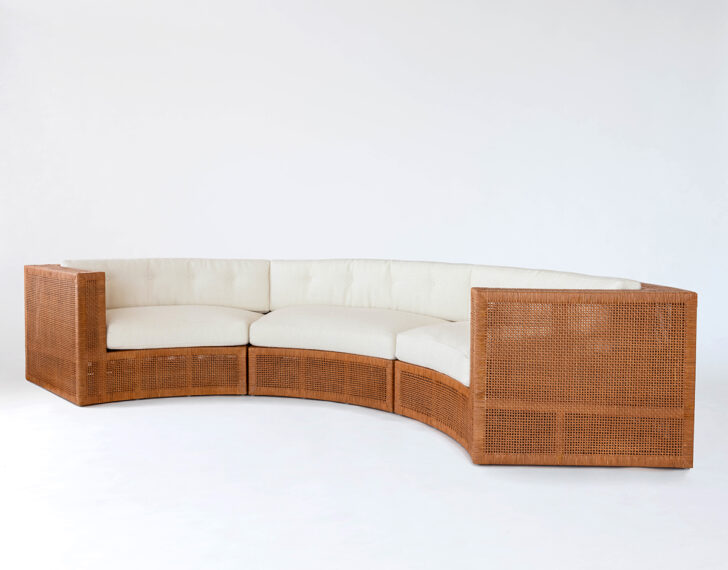 Fong Brother Company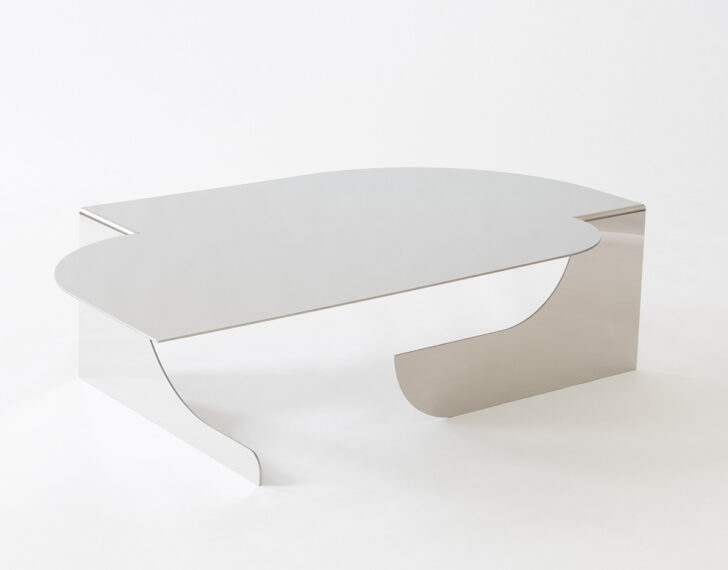 Karl Zahn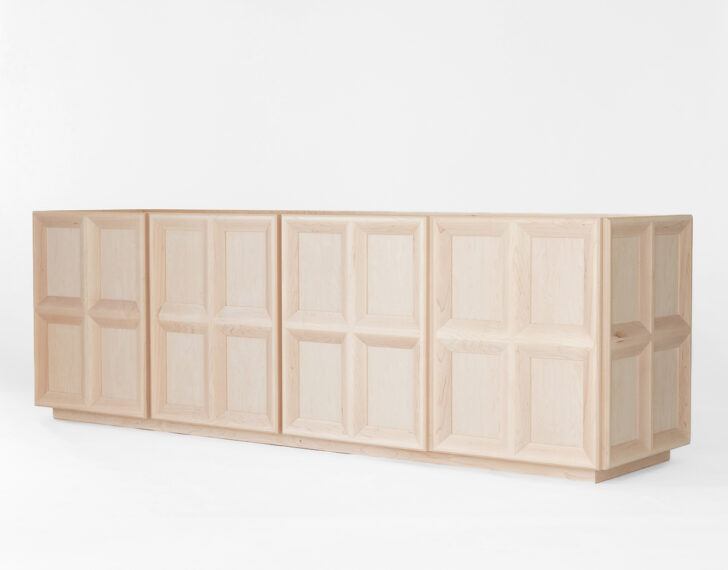 Adam Rogers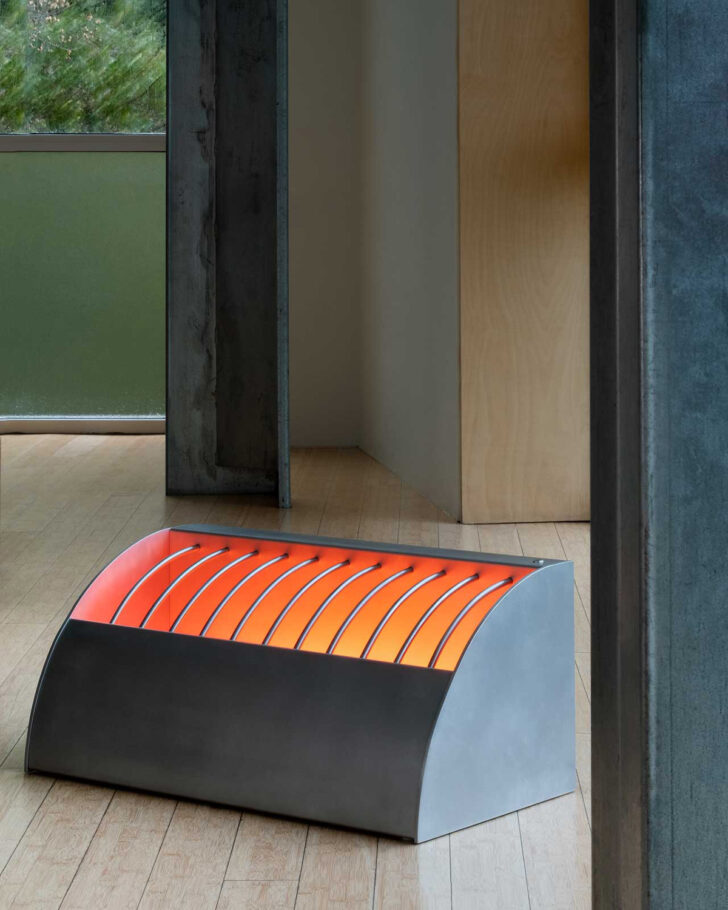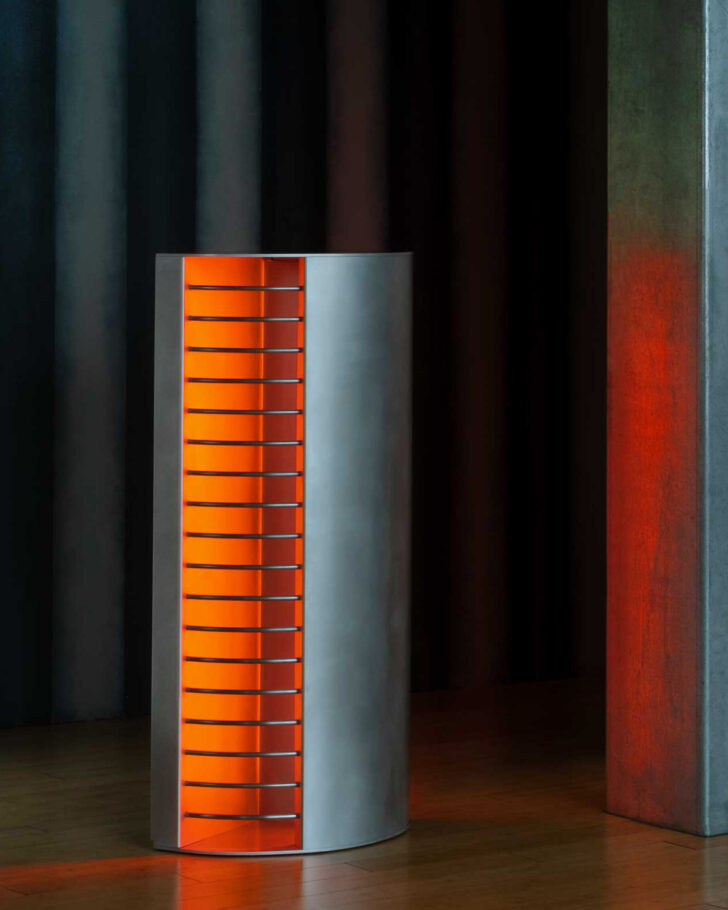 Kate Greenberg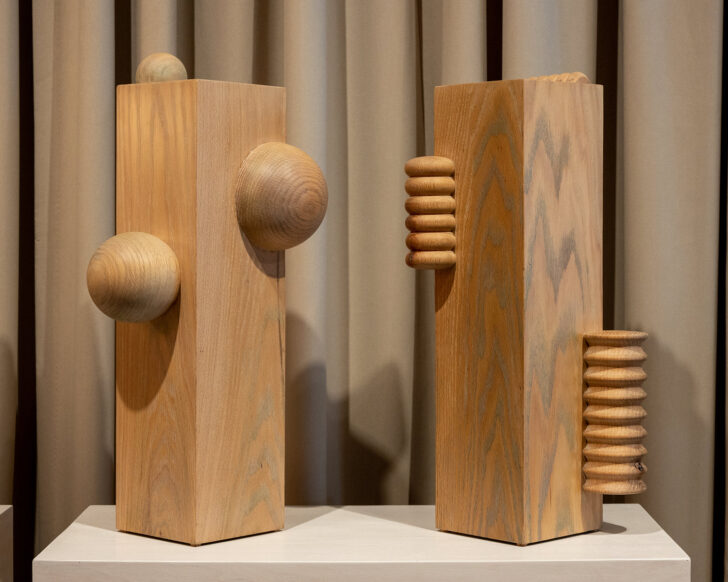 Andrew Jacobs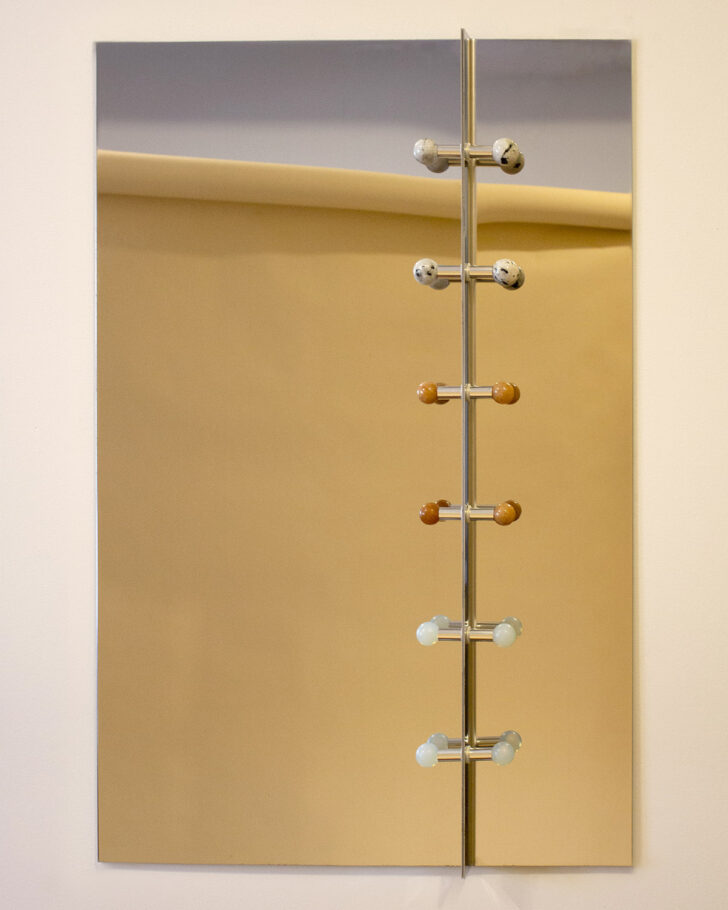 Caroline Kepley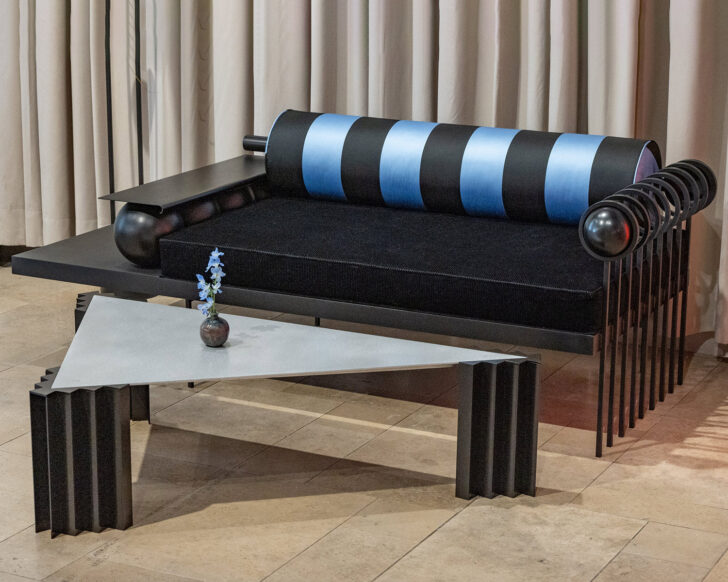 Micah Rosenblatt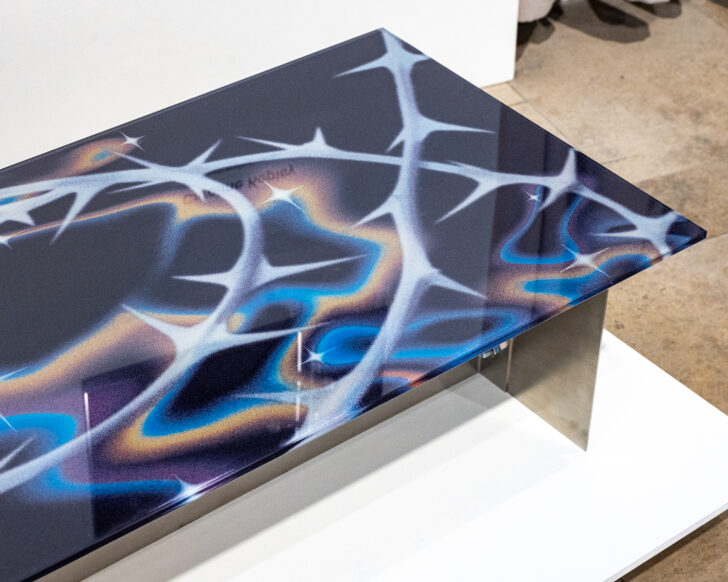 Caroline Kepley
Photos © Dave Pinter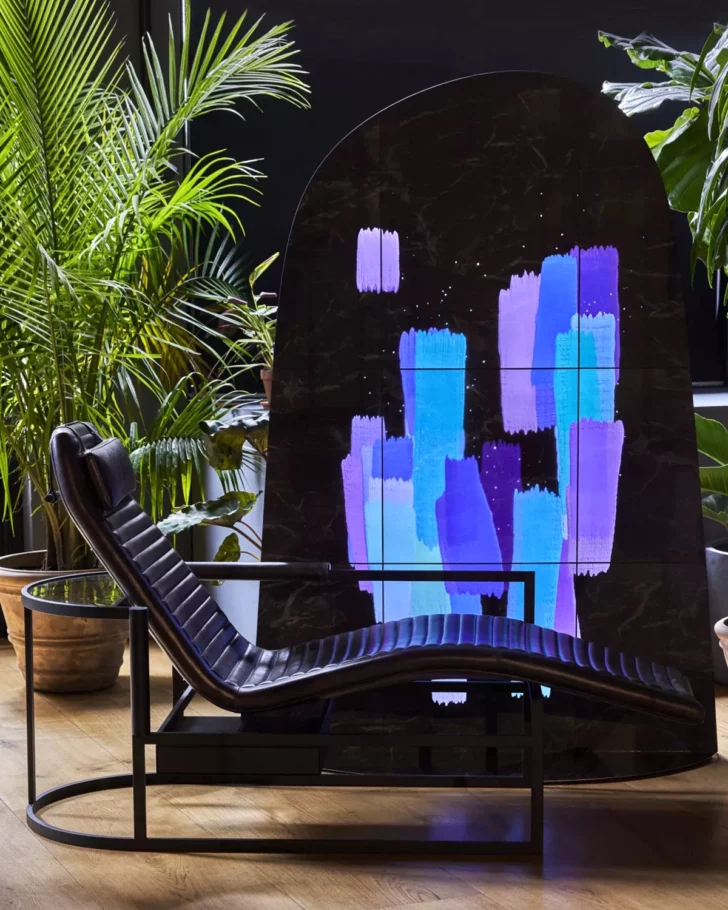 Photo © Jonathan Hokklo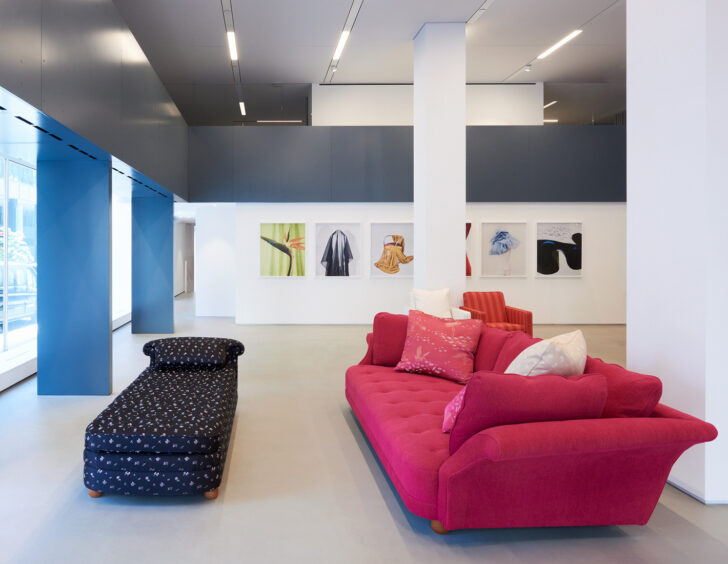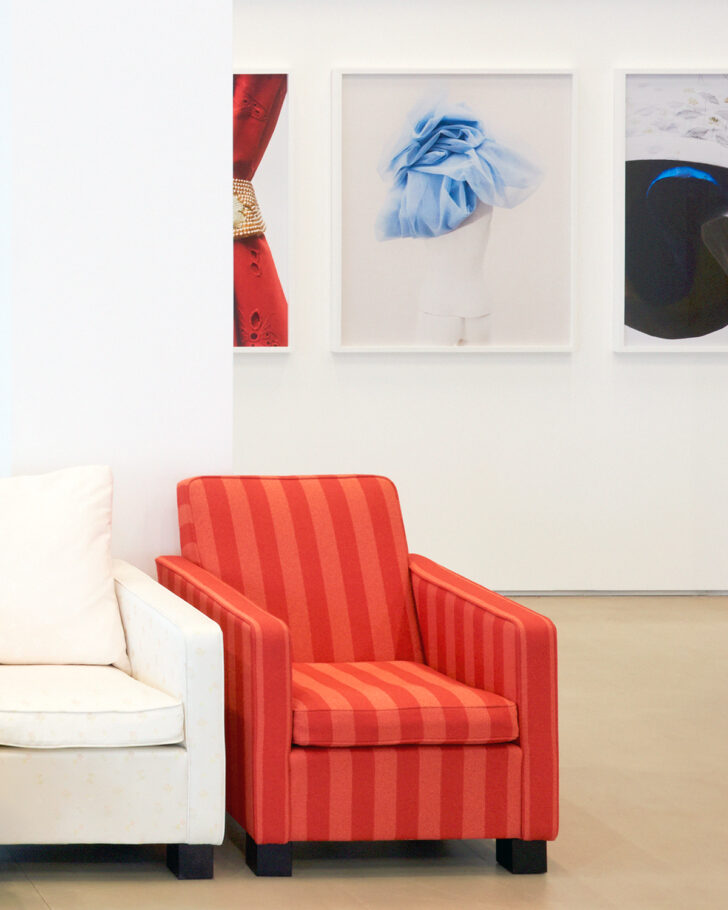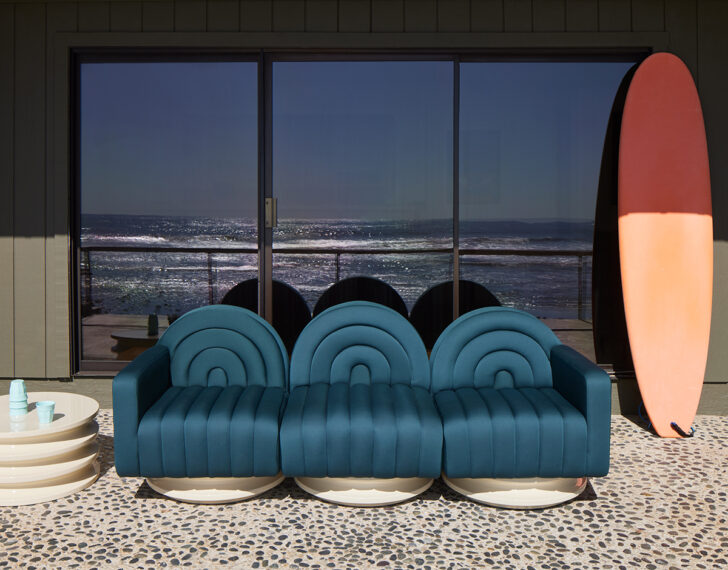 Photo © Ye Rin Mok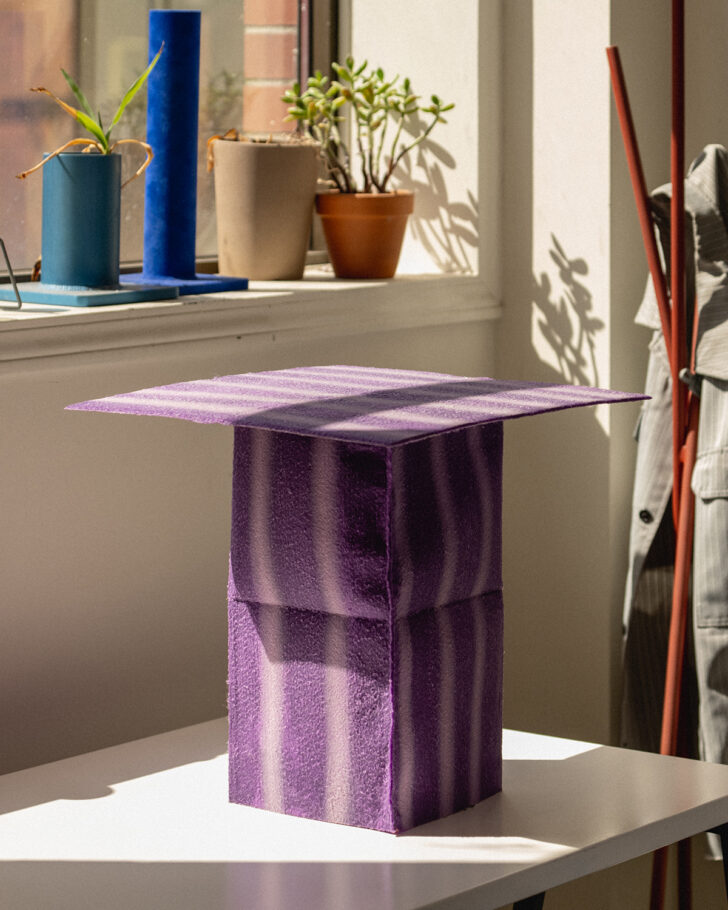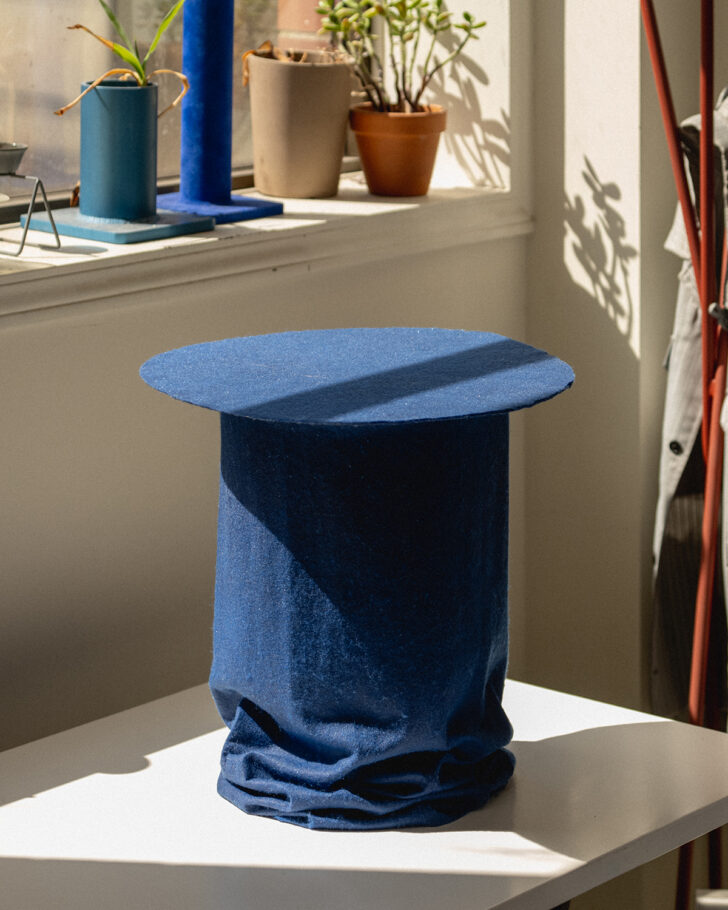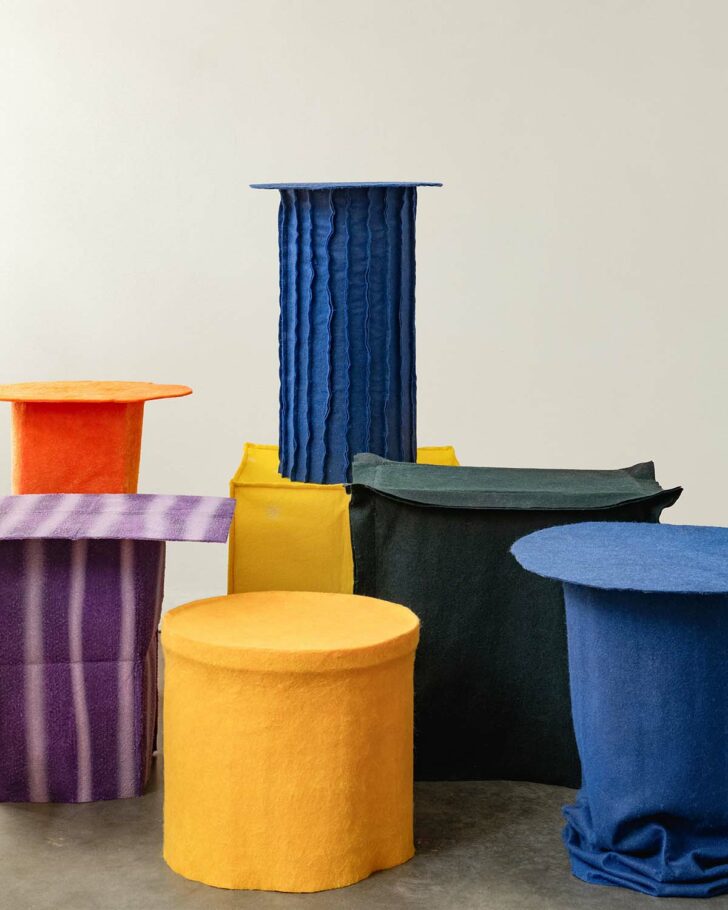 Calen Knauf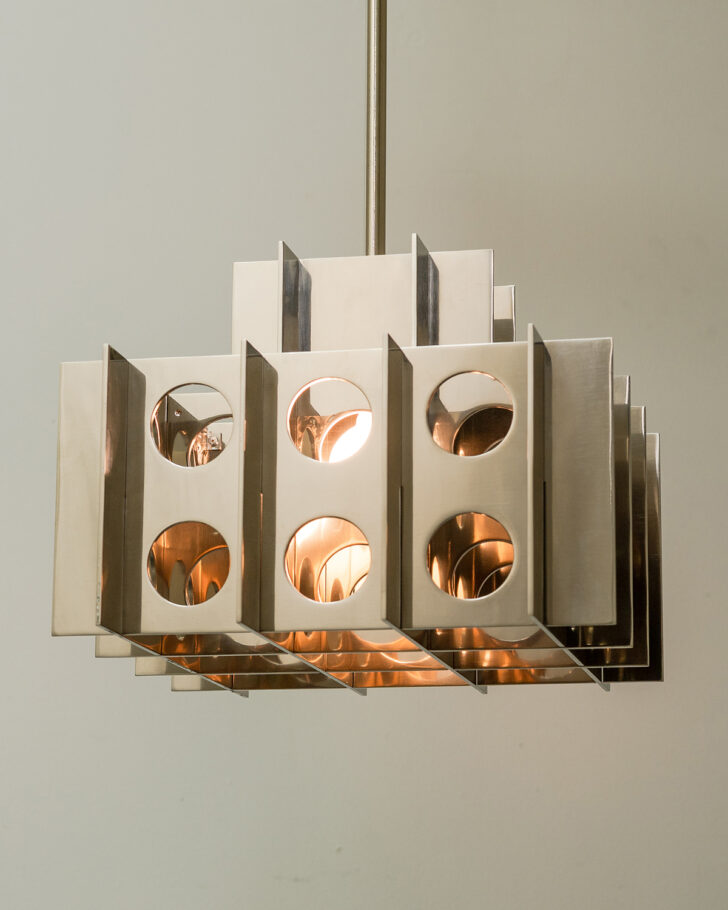 Luft Tanaka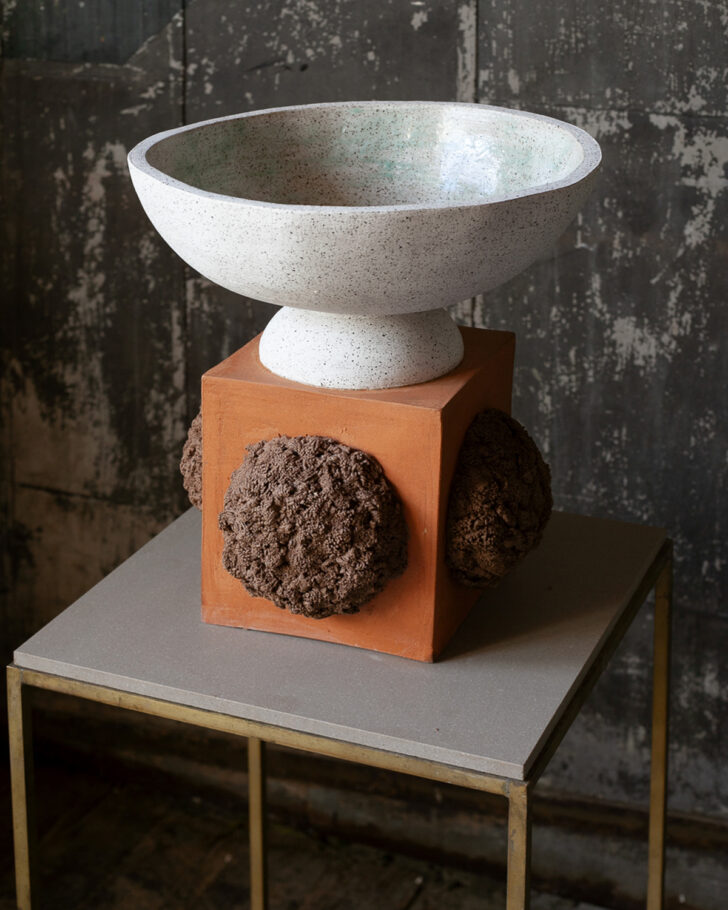 Calyer Ceramics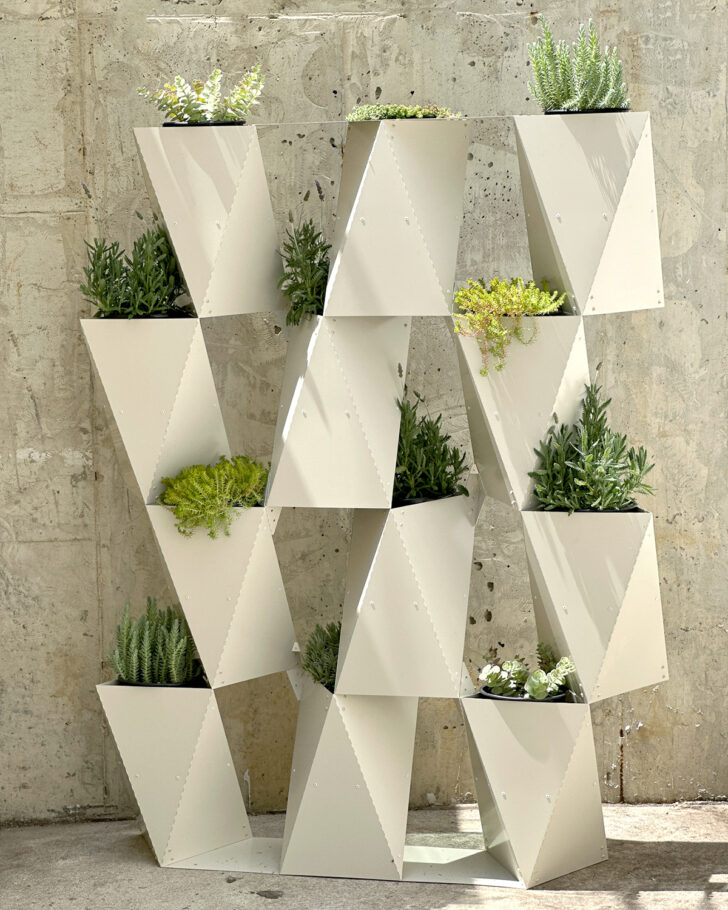 Saw Earth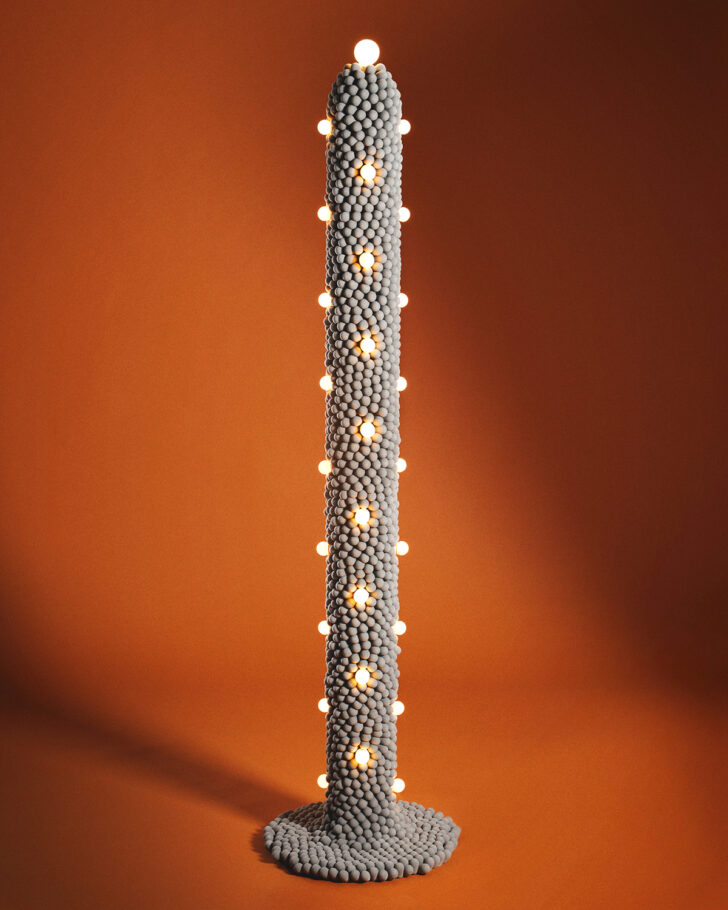 Joseph Algieri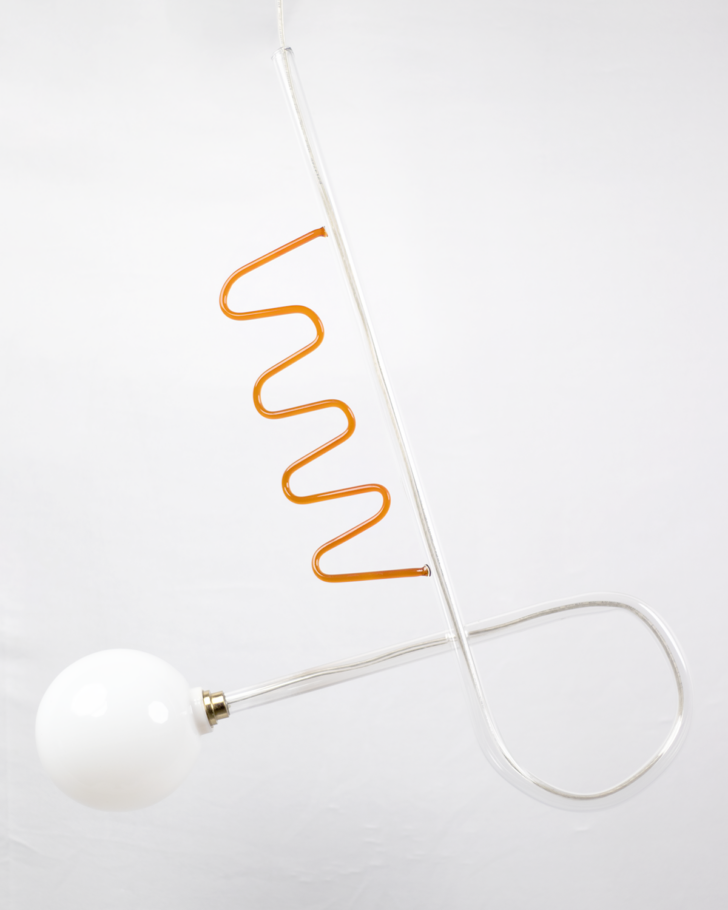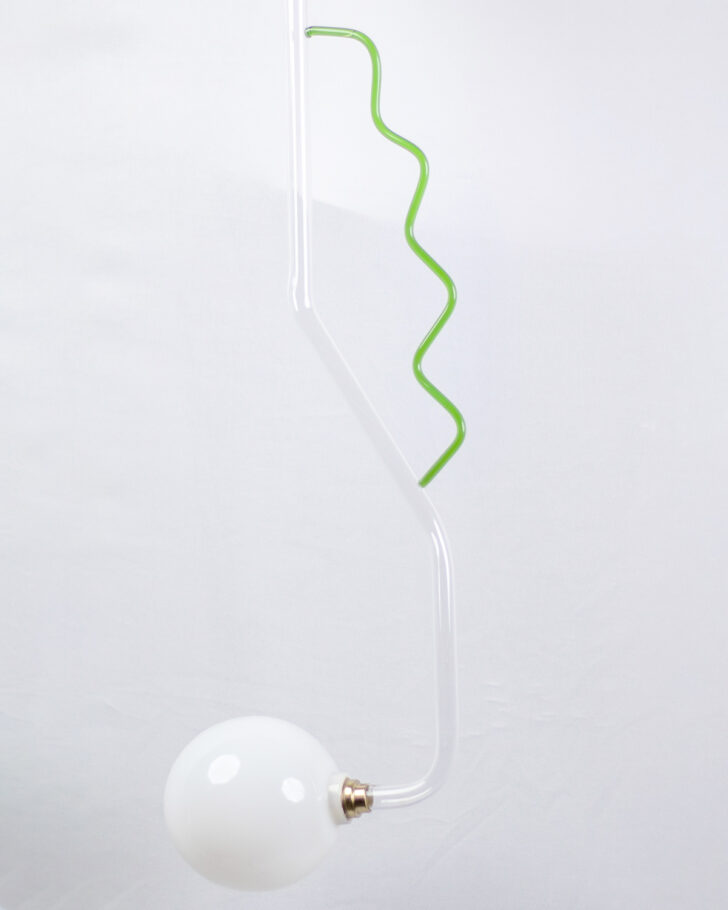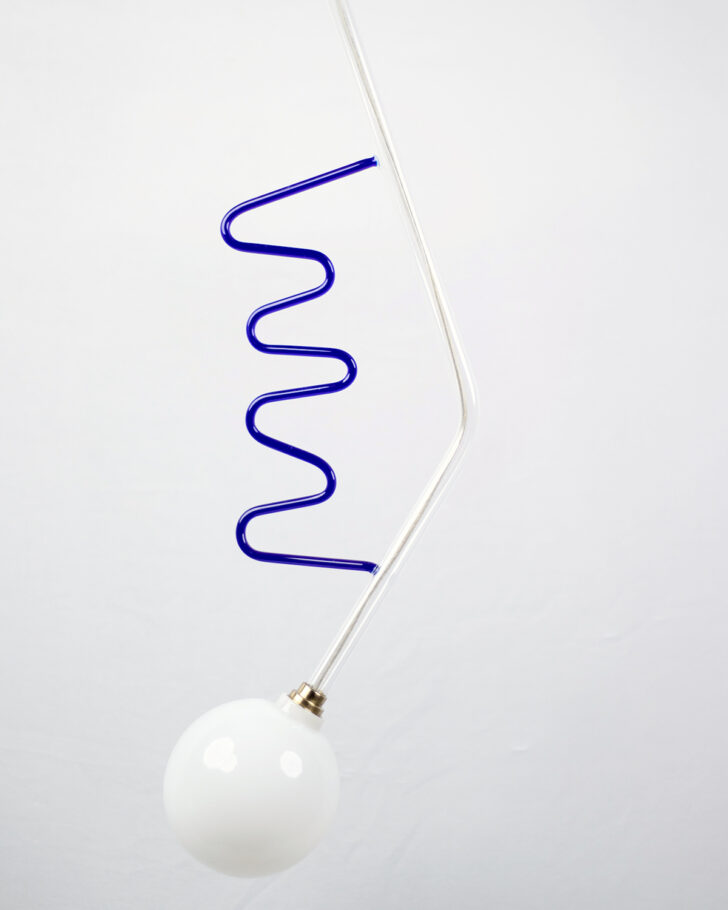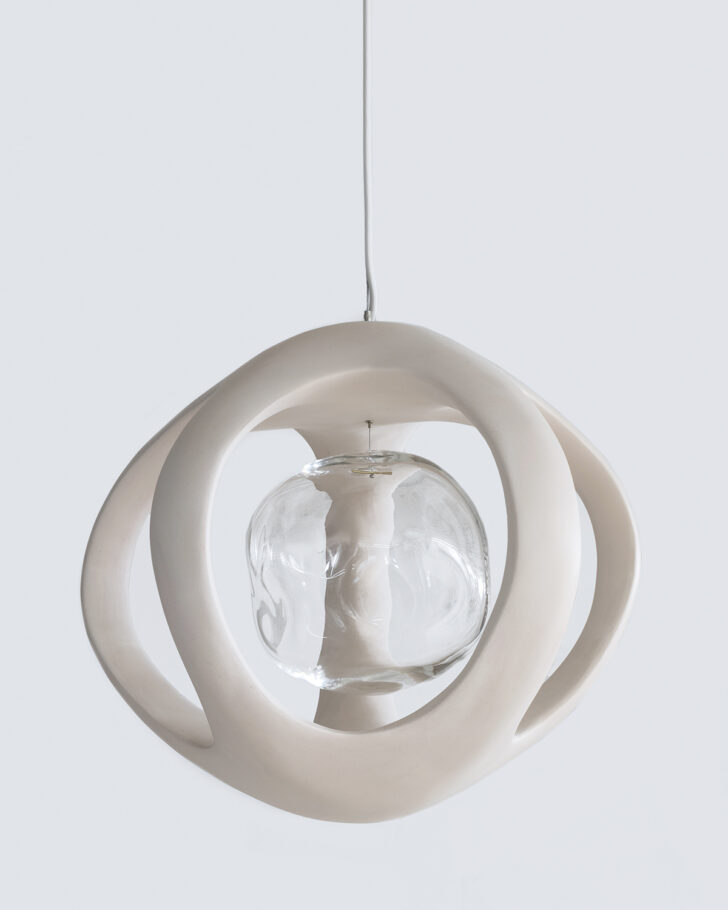 Alexandre Loge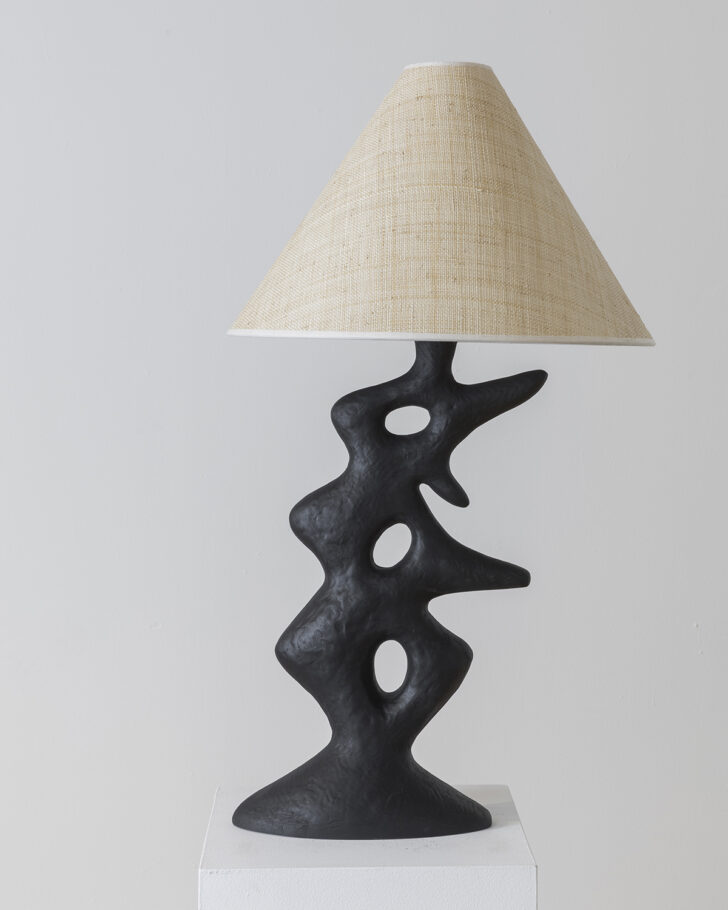 Elizabeth Garouste, photo © Antoine Bootz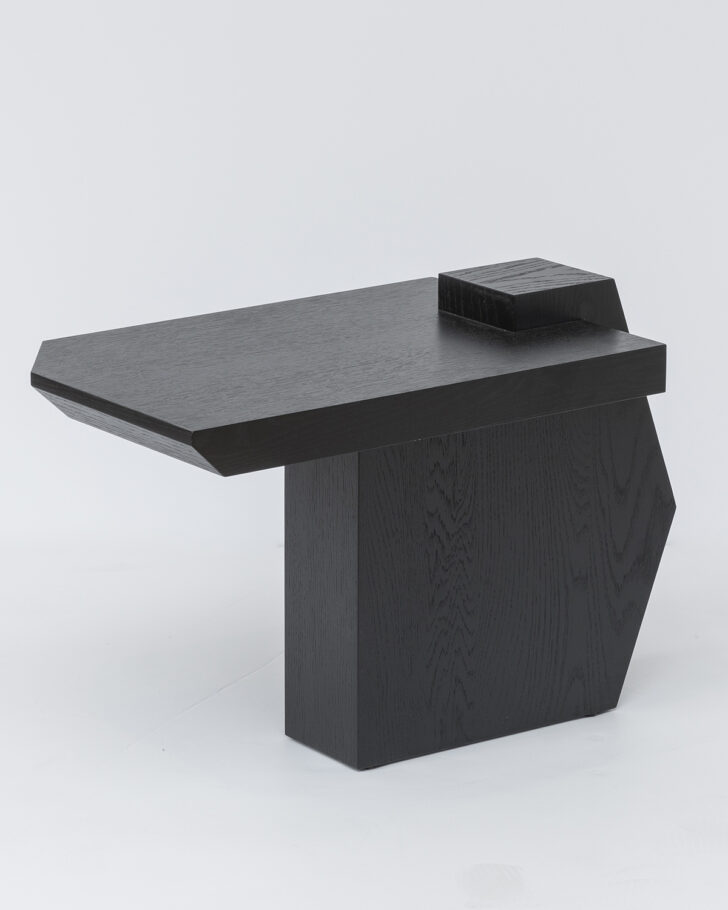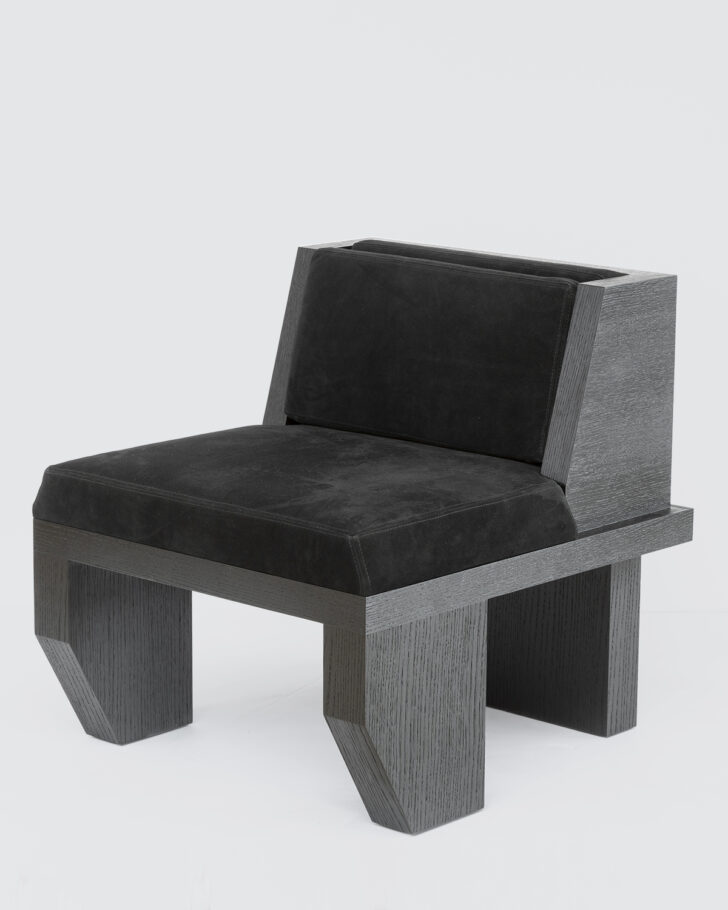 Nina Seirafi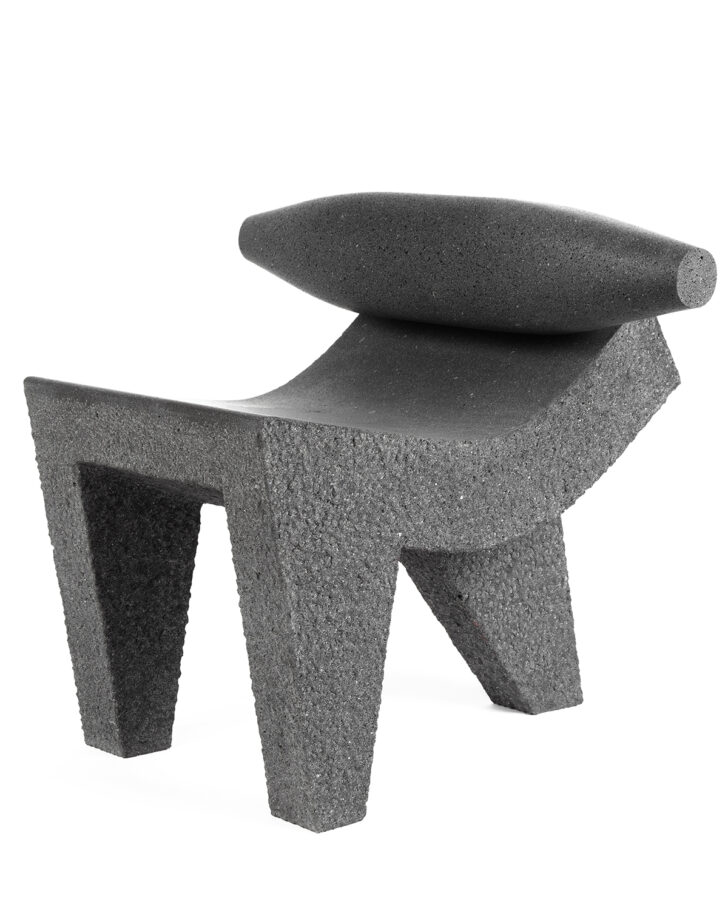 Pedro Reyes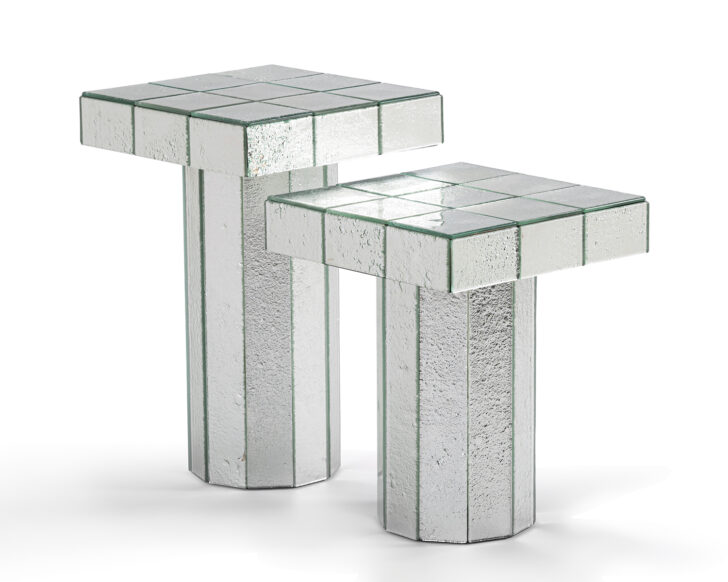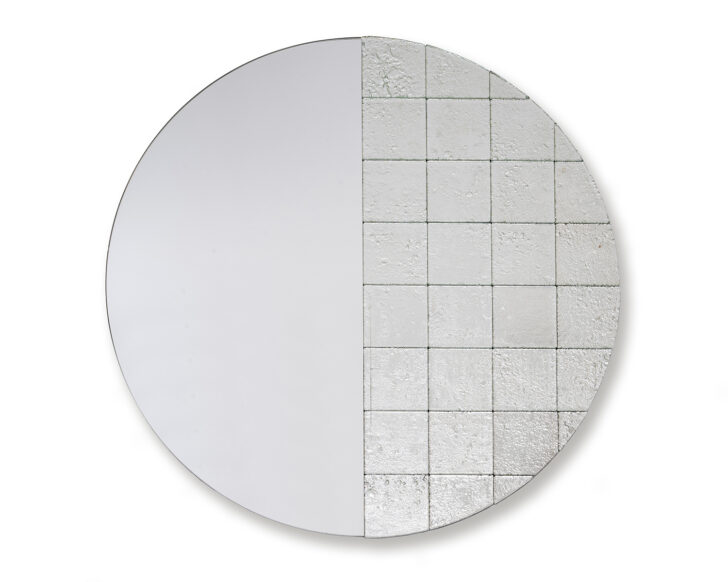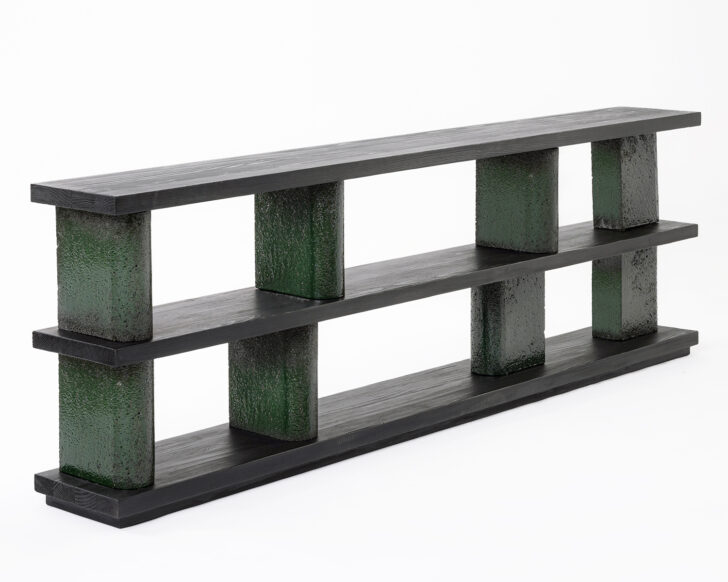 Caterina Moretti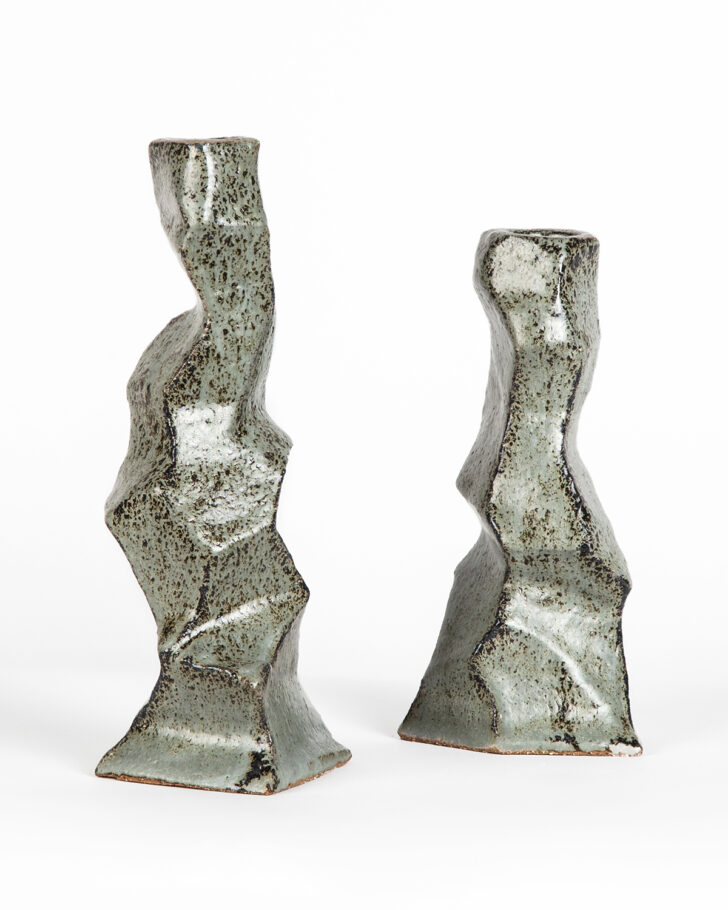 Lili Cortina
Photos © Andayve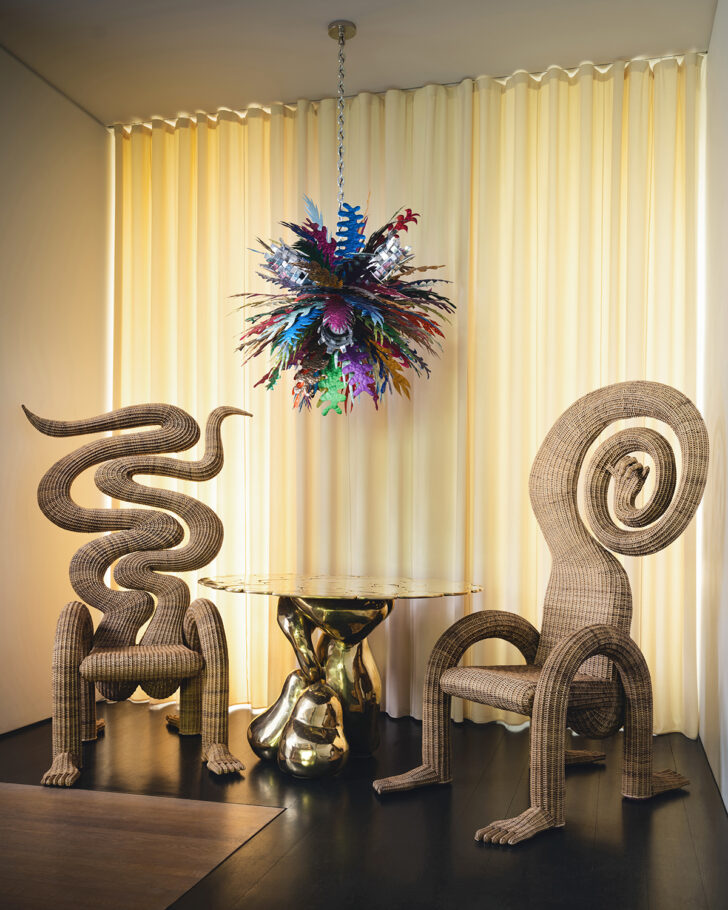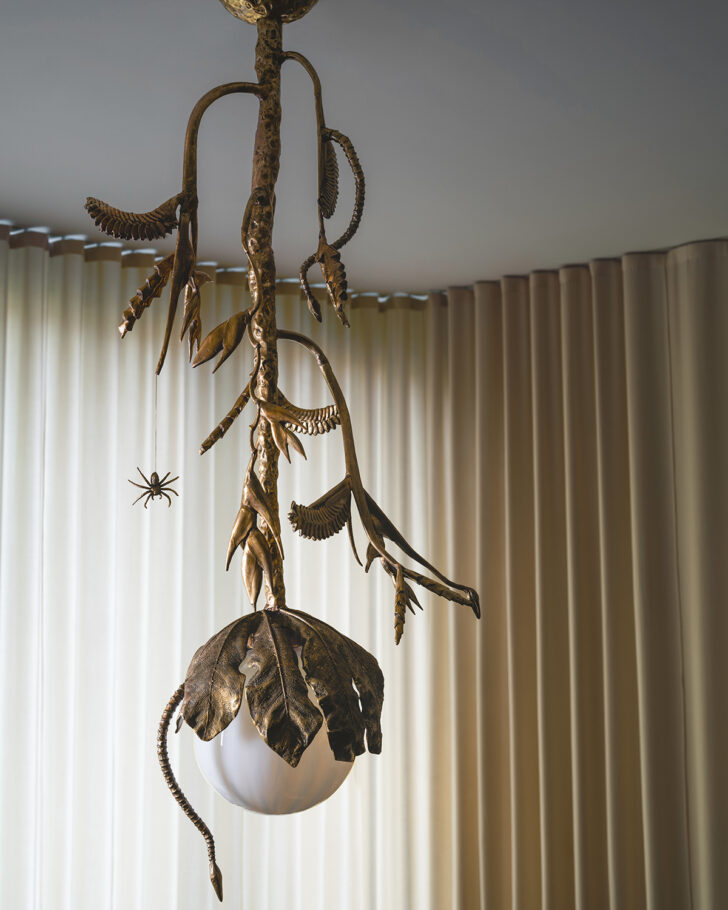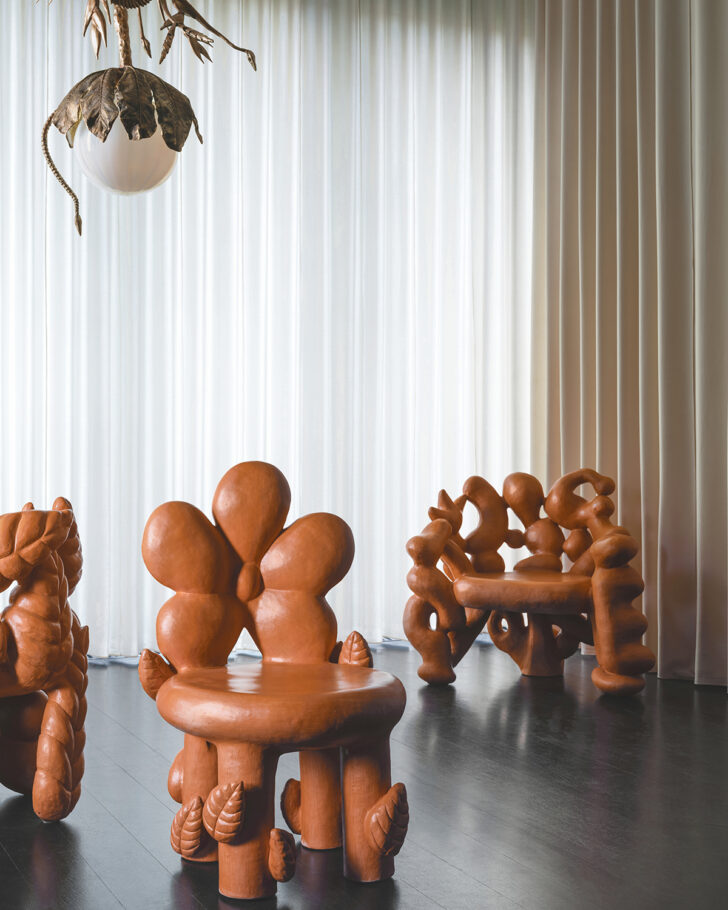 Photos © Joseph Kramm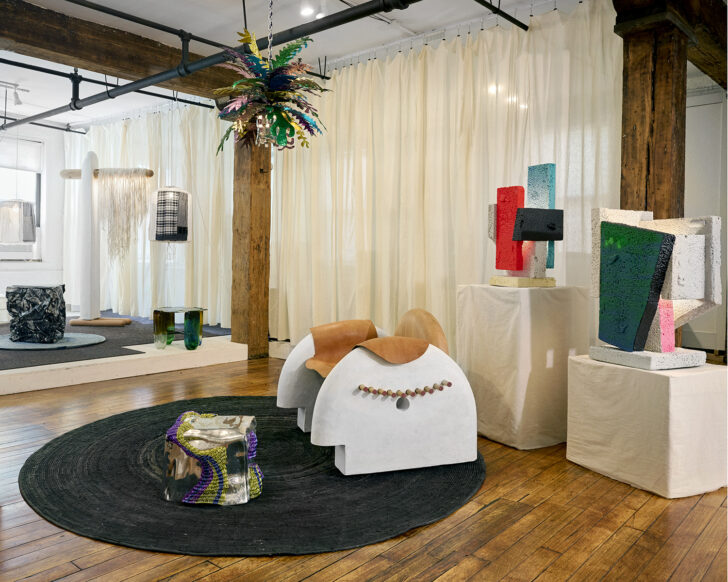 From left) Works by Sarah NSikak (pendant lamps), Jeremy Martin Studio (table), Jackrabbit studio (floor lamp), Elise McMahon (glass table), Chris Wolston (metal table and chandelier), Jackrabbit Studio (chair), Emmit Moore (table lamps)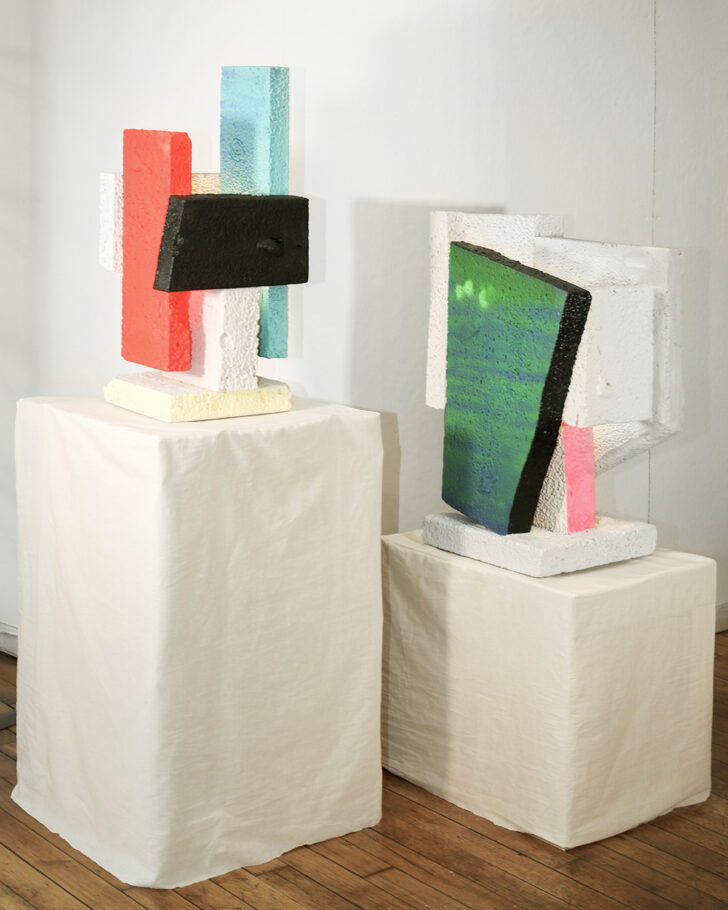 Emmit Moore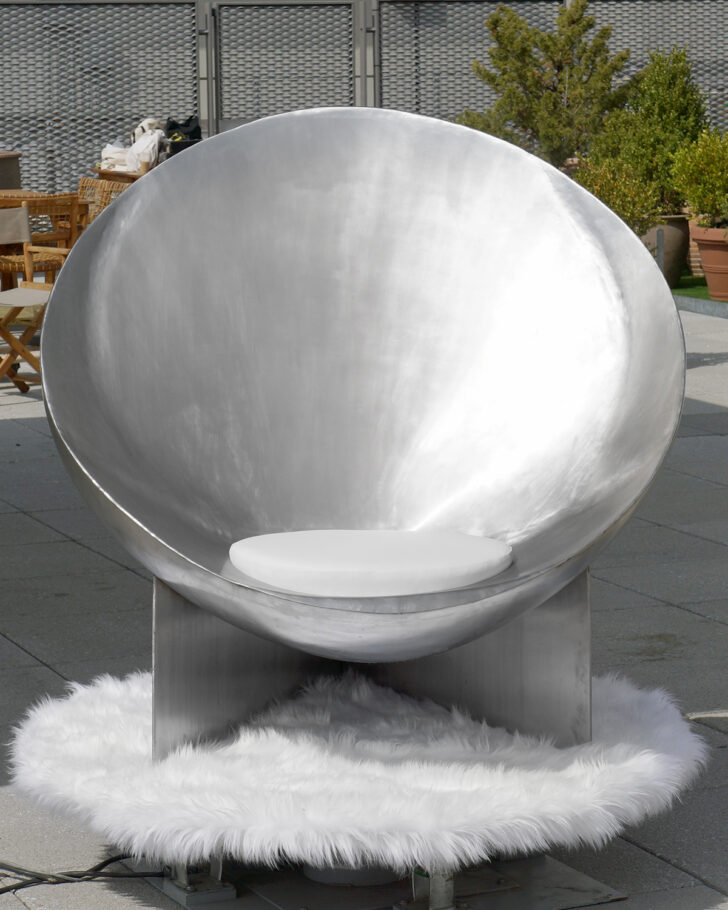 ICFF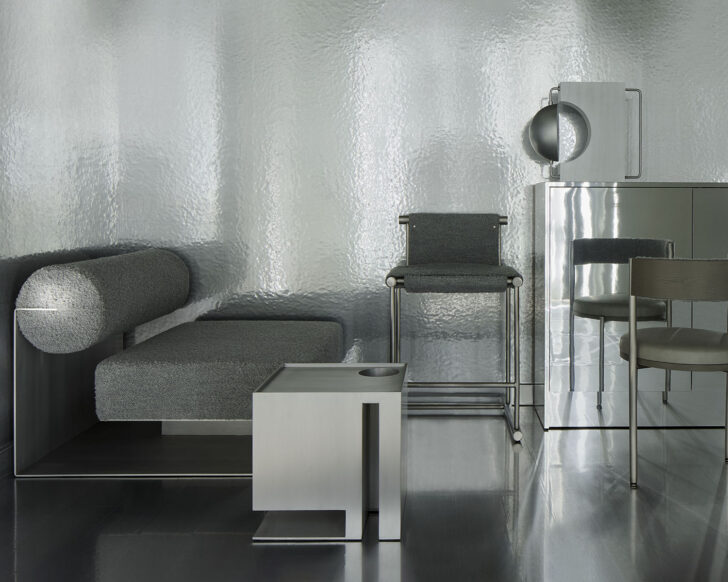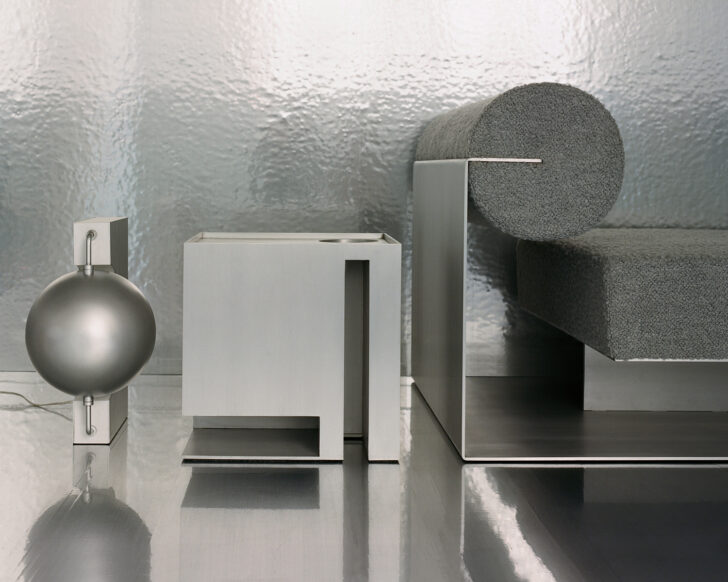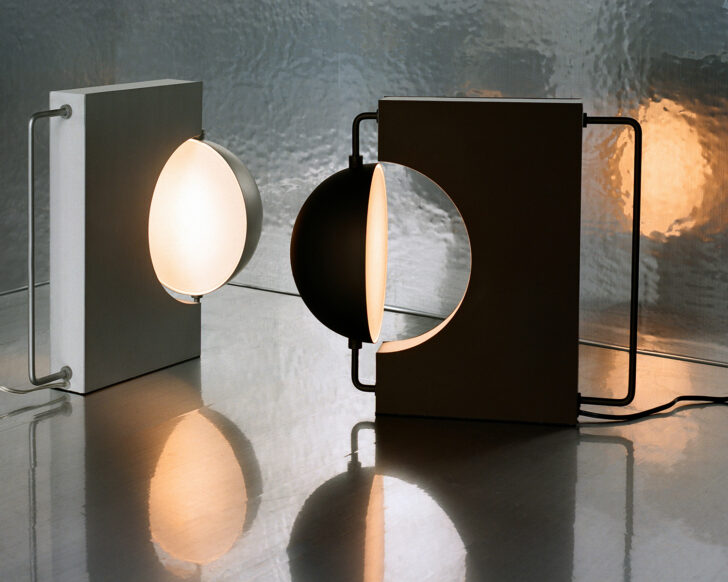 Default collection by Jialun Xiong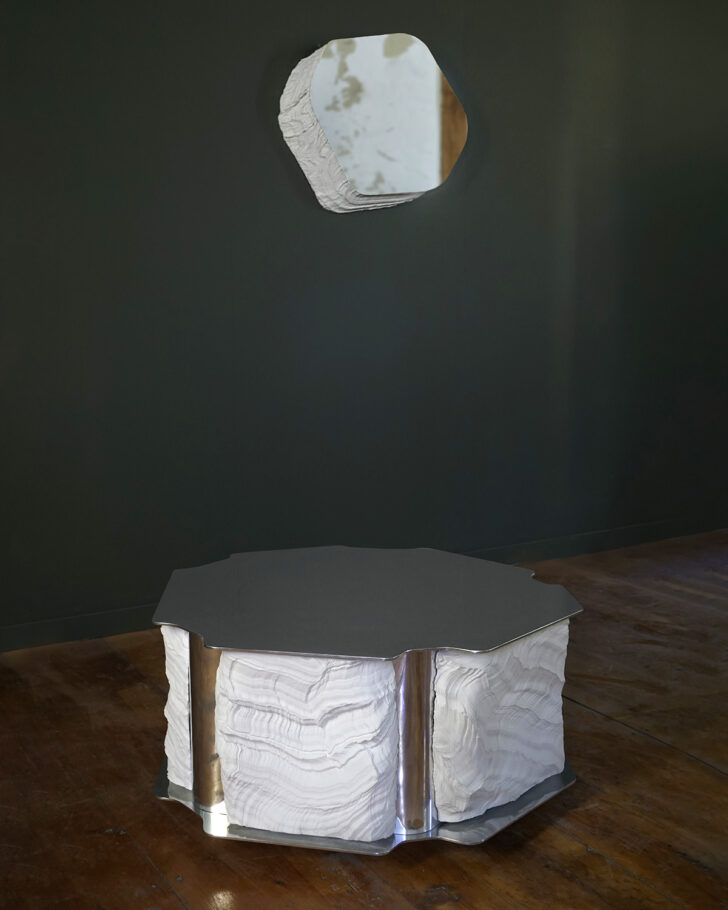 Simon Johns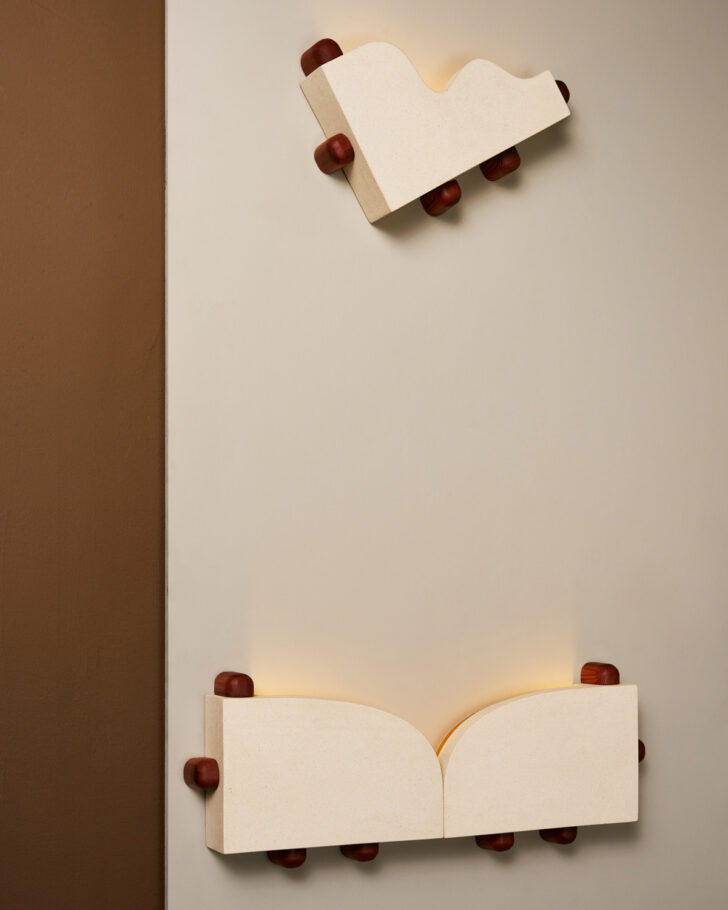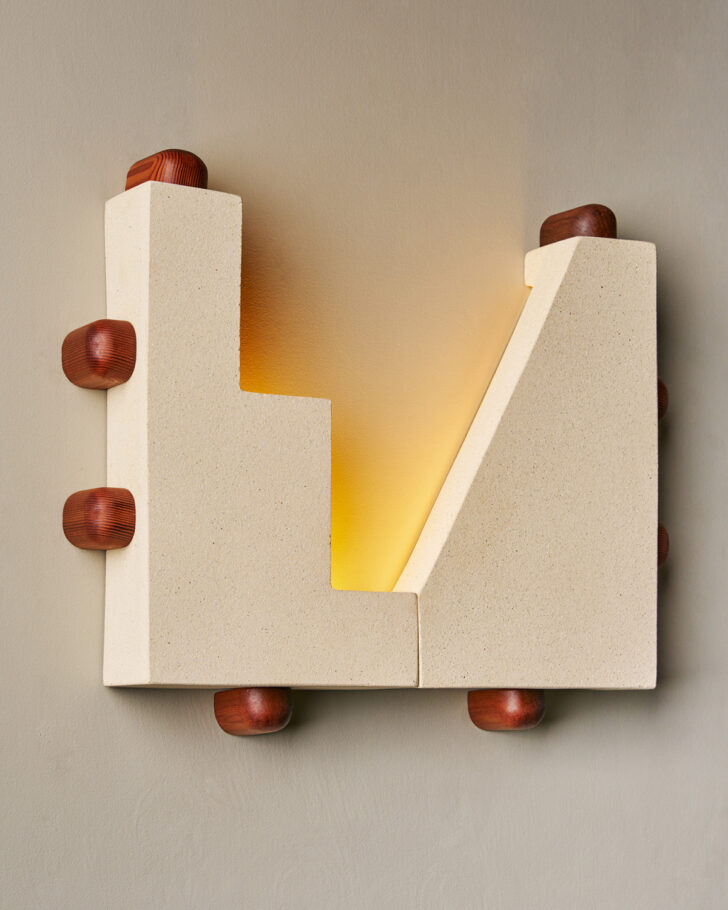 Sierra sconces by Piscina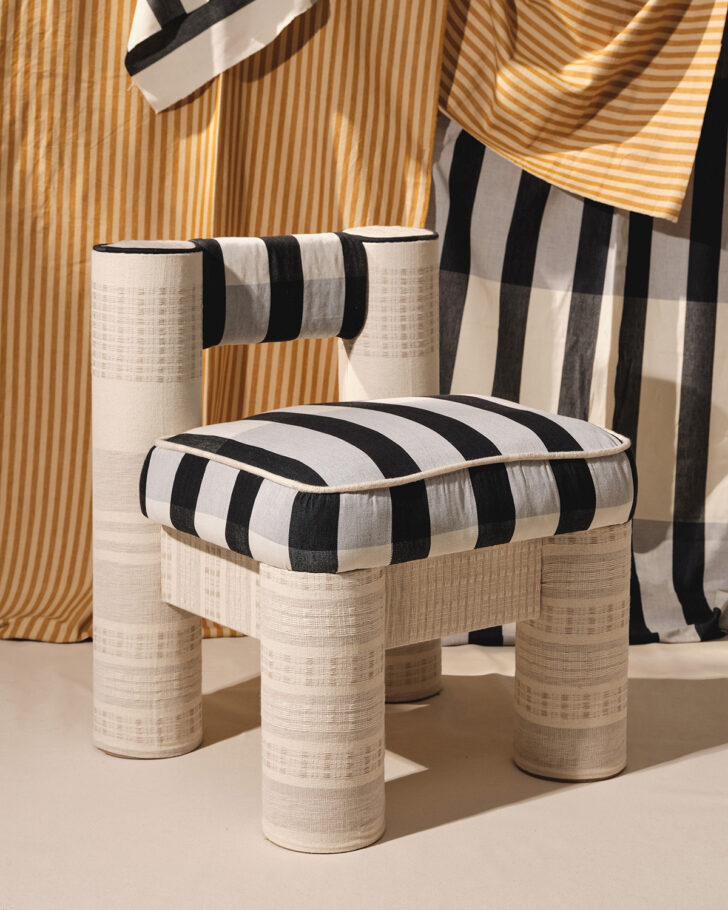 Chairs by Elise McMahon x Minna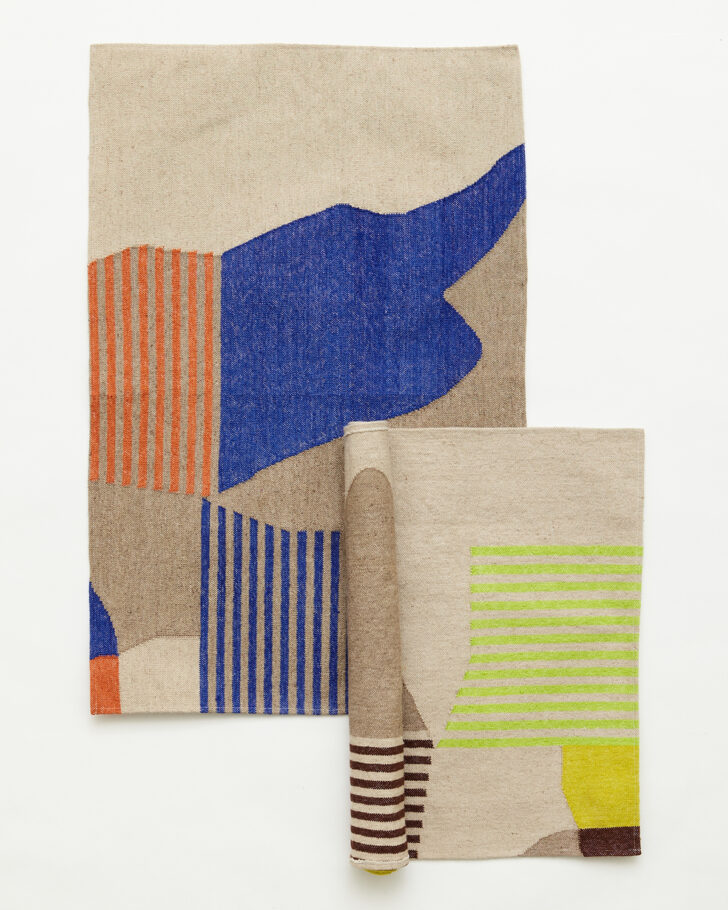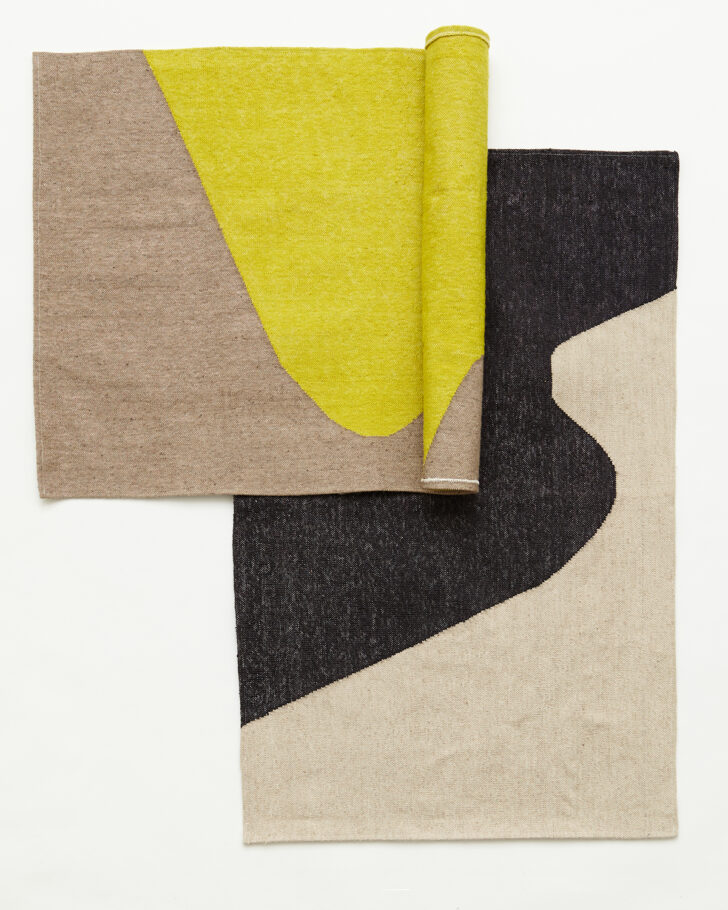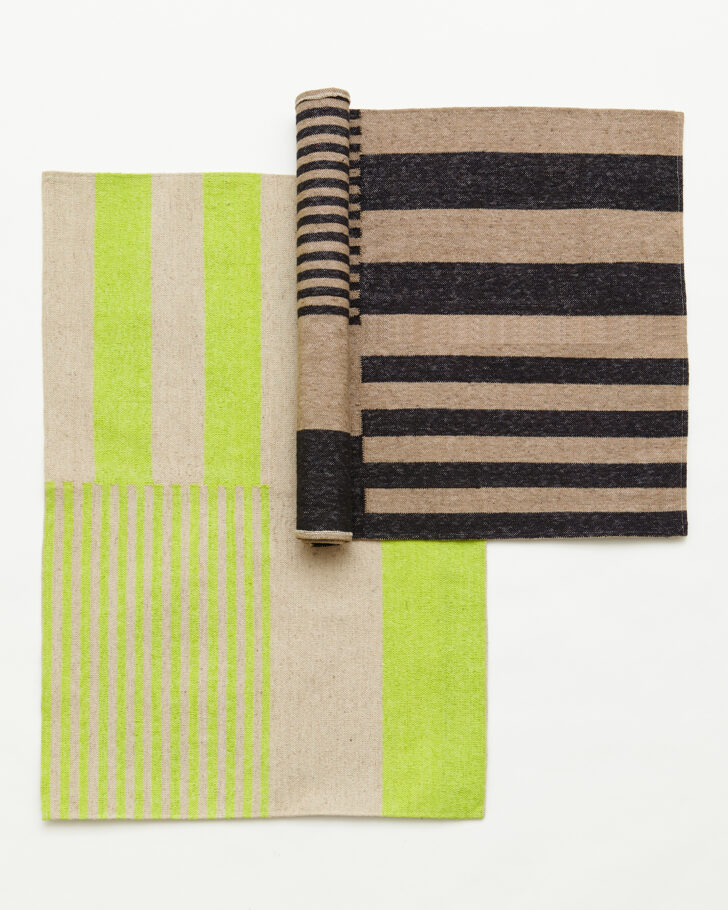 Outdoor collection by Tantuvi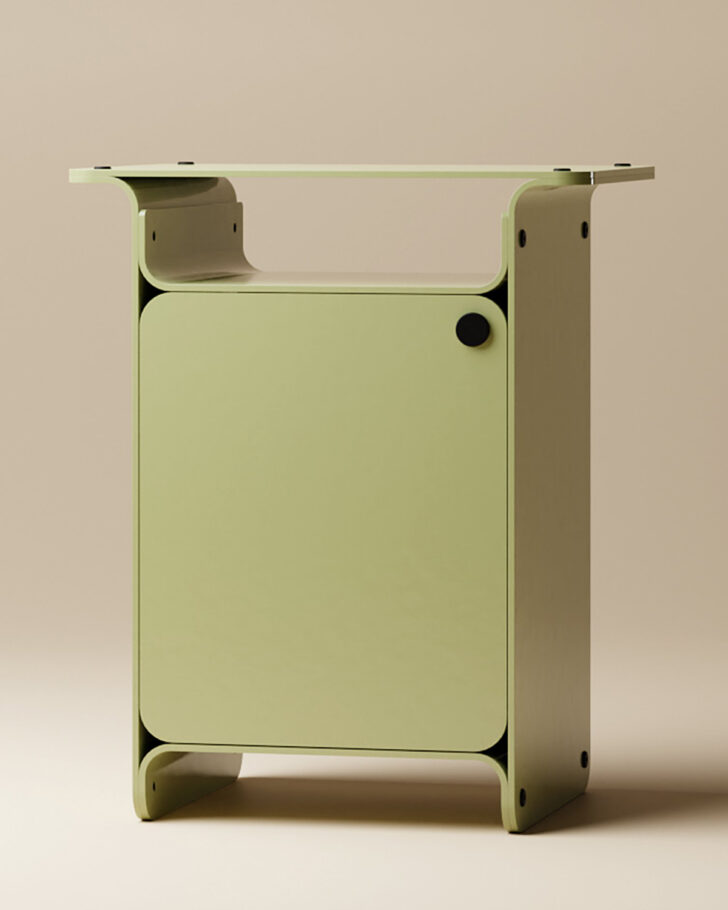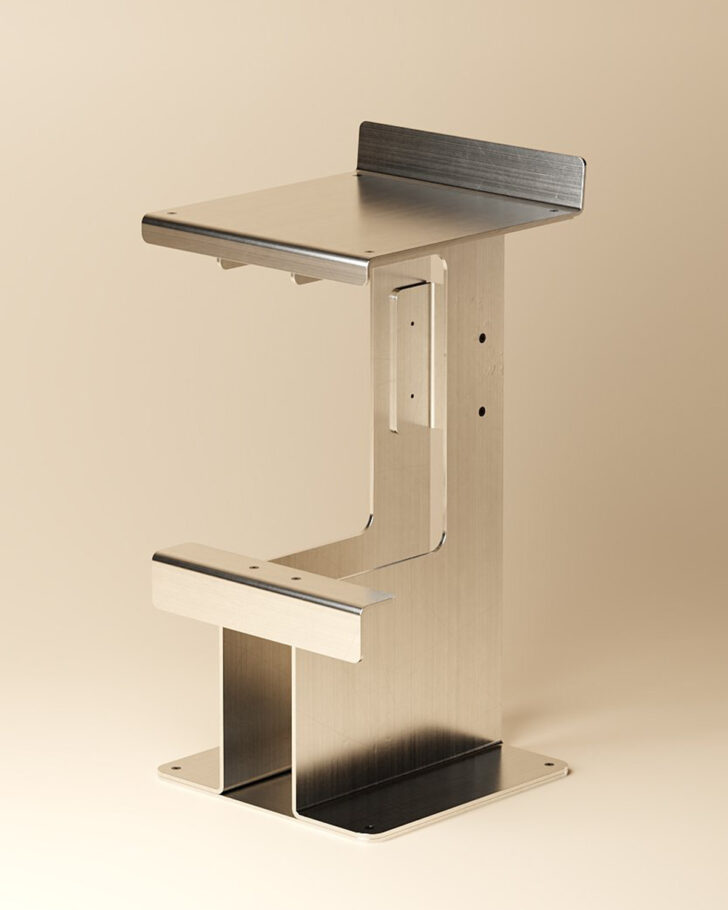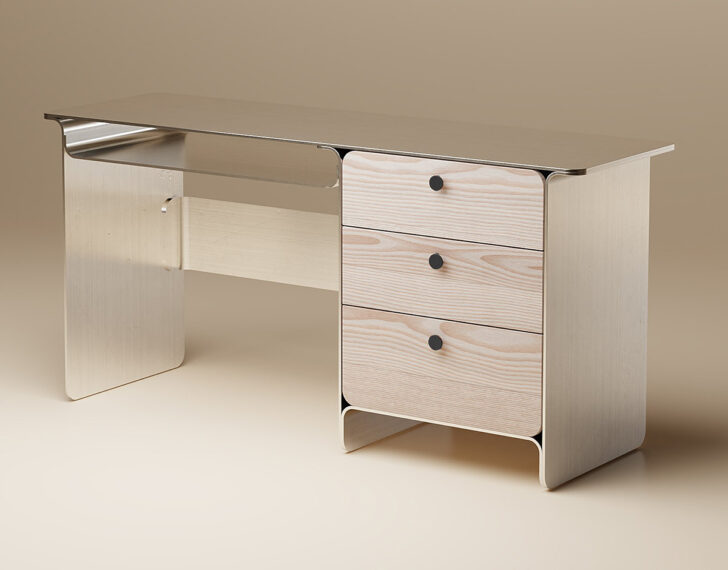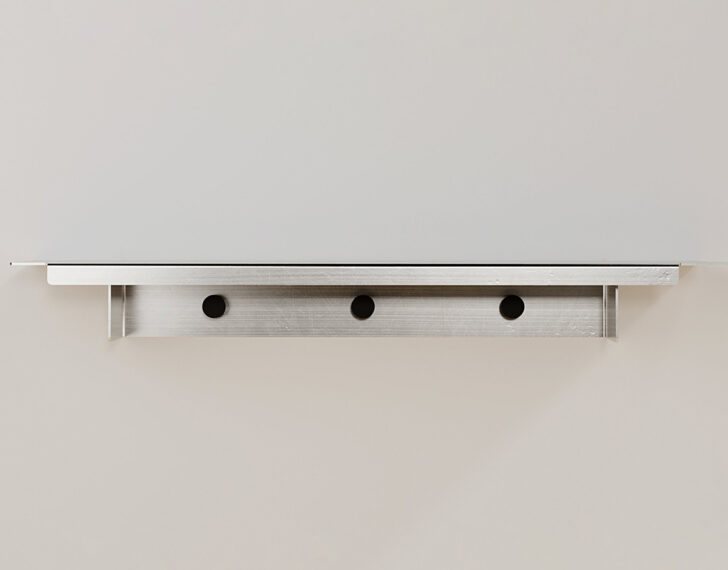 Bestcase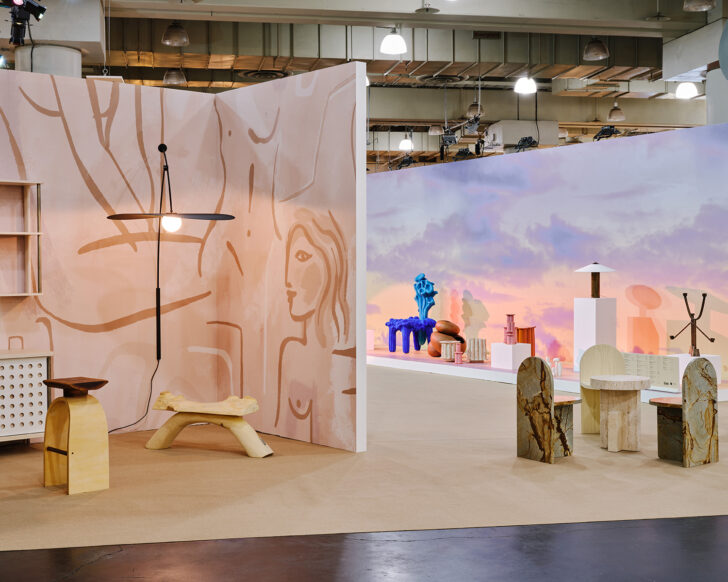 Crossroads exhibition by Rockwell Group x Pei-Ru Keh x WantedDesign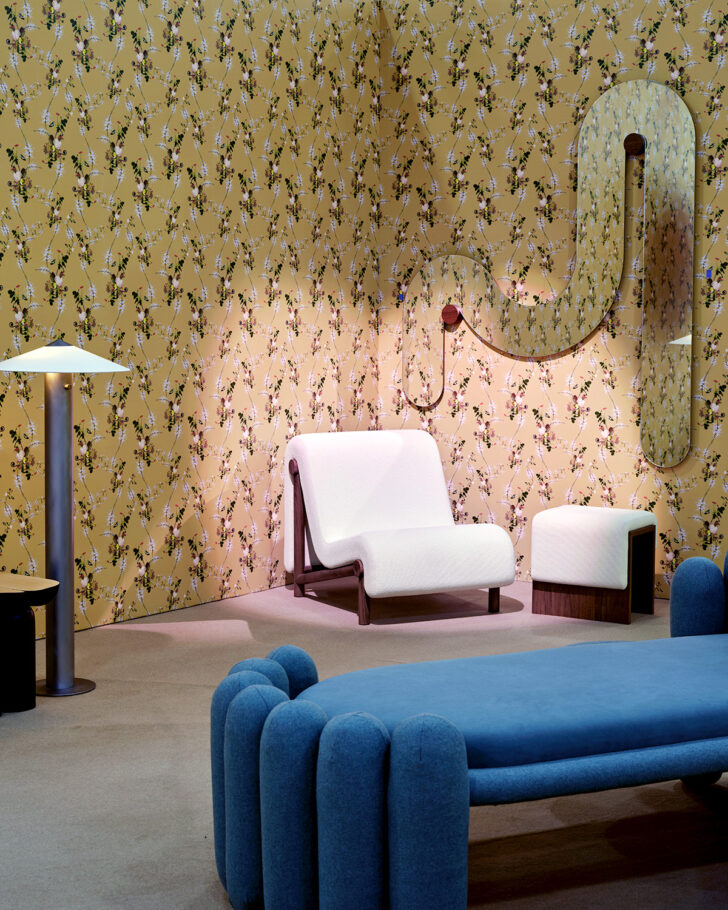 (From left) Coil + Drift, Bower, Sunshine Thacker, Superflower studio (wallpaper) at Crossroads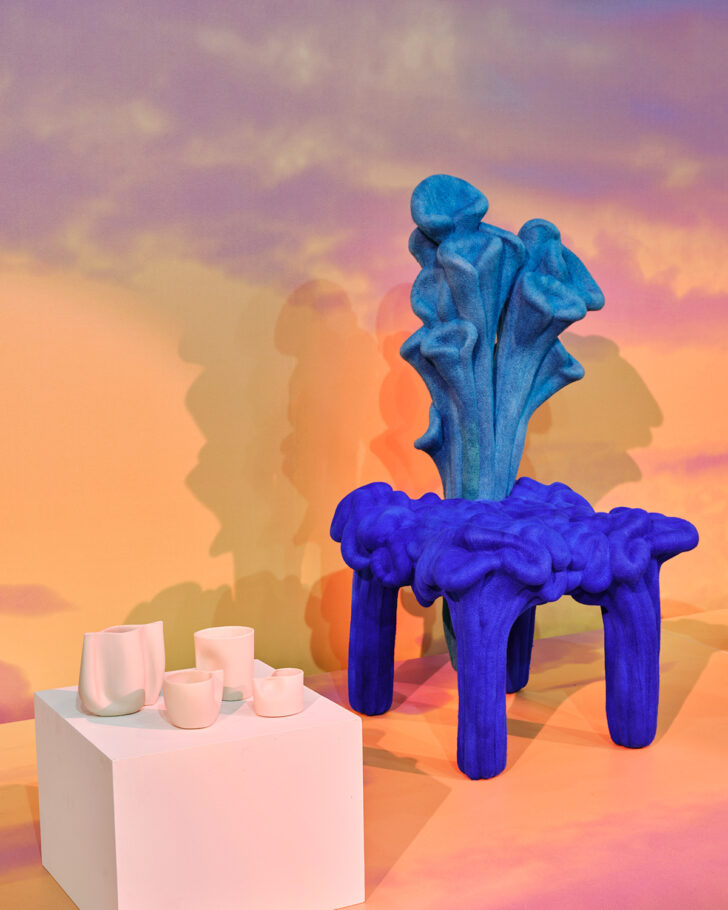 (From left) Bradley Bowers, Liam Lee, Drop It Modern (wallpaper) at Crossroads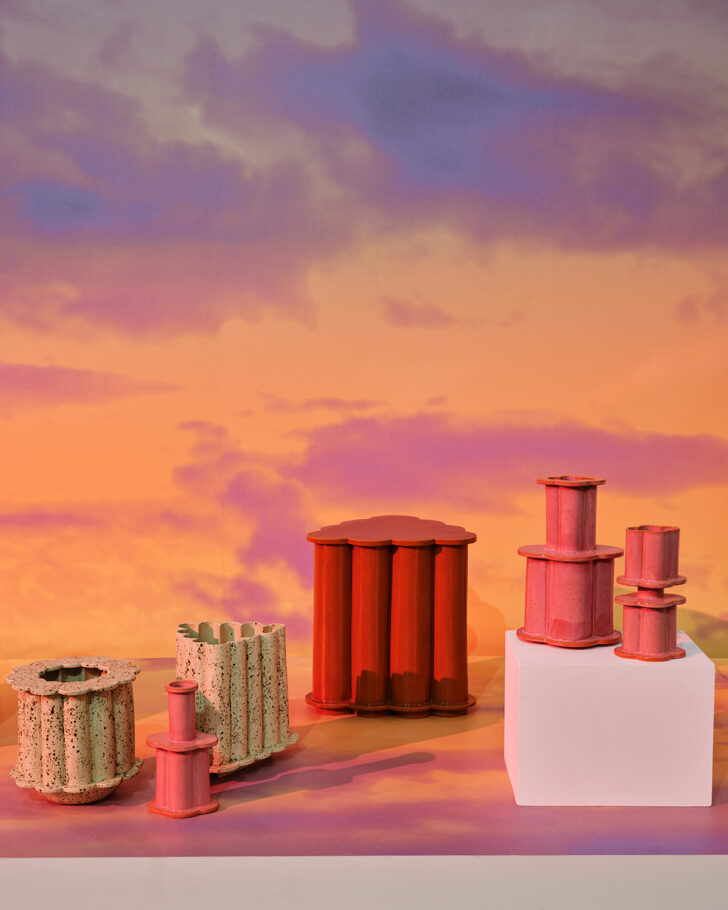 BZIPPY, Drop It Modern (wallpaper) at Crossroads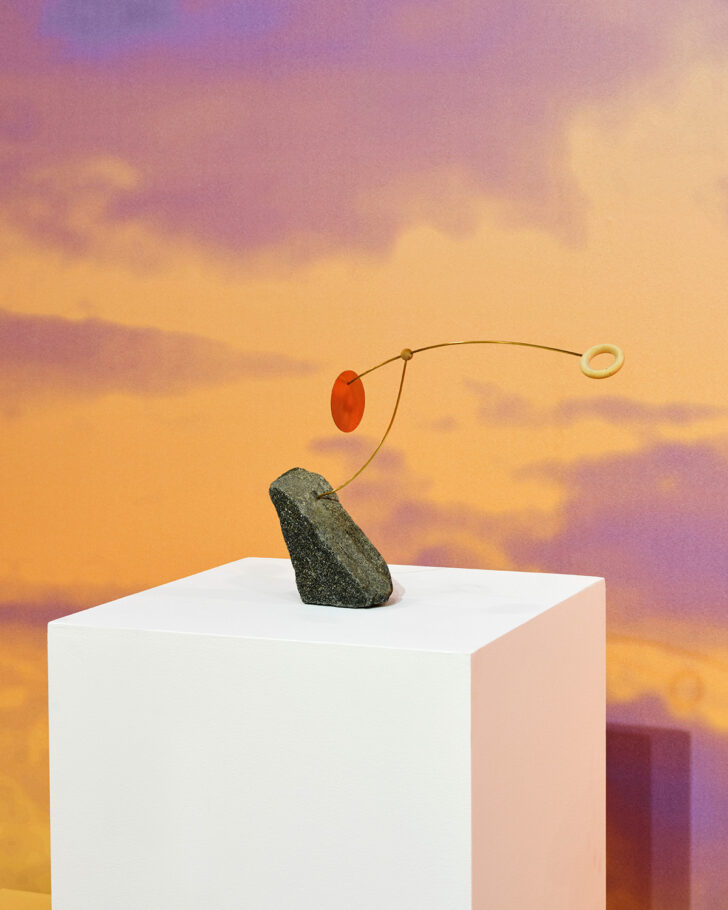 Ladies and Gentlemen Studio at Crossroads
Photos © Alice Gao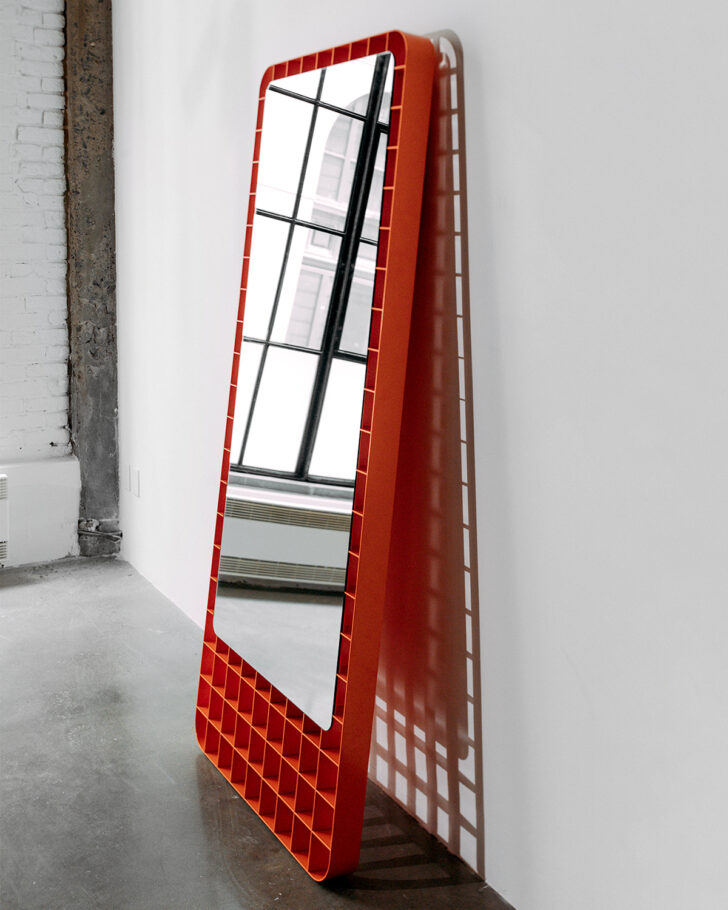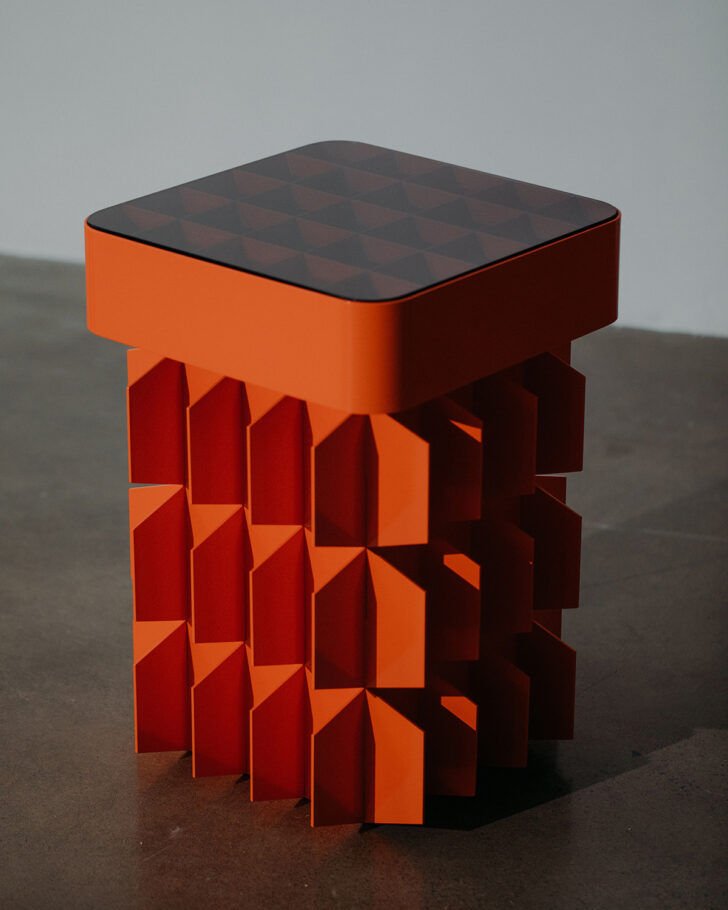 1979 by Will Choui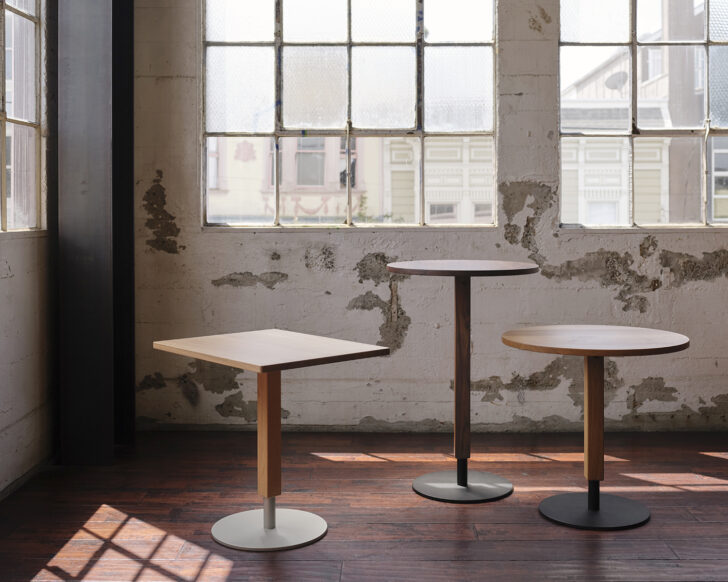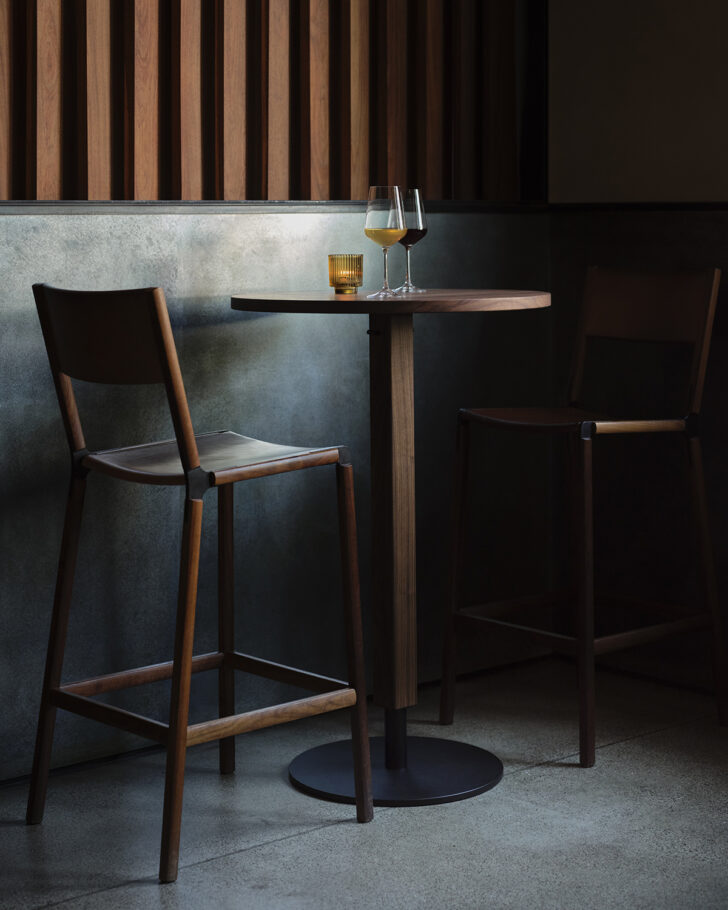 Cafe table by Fyrn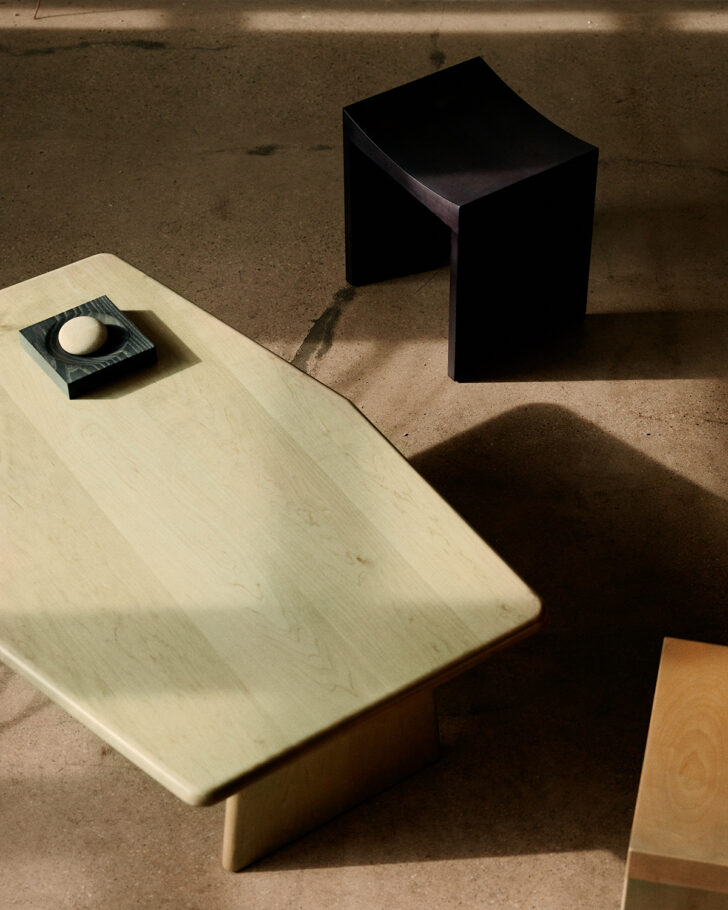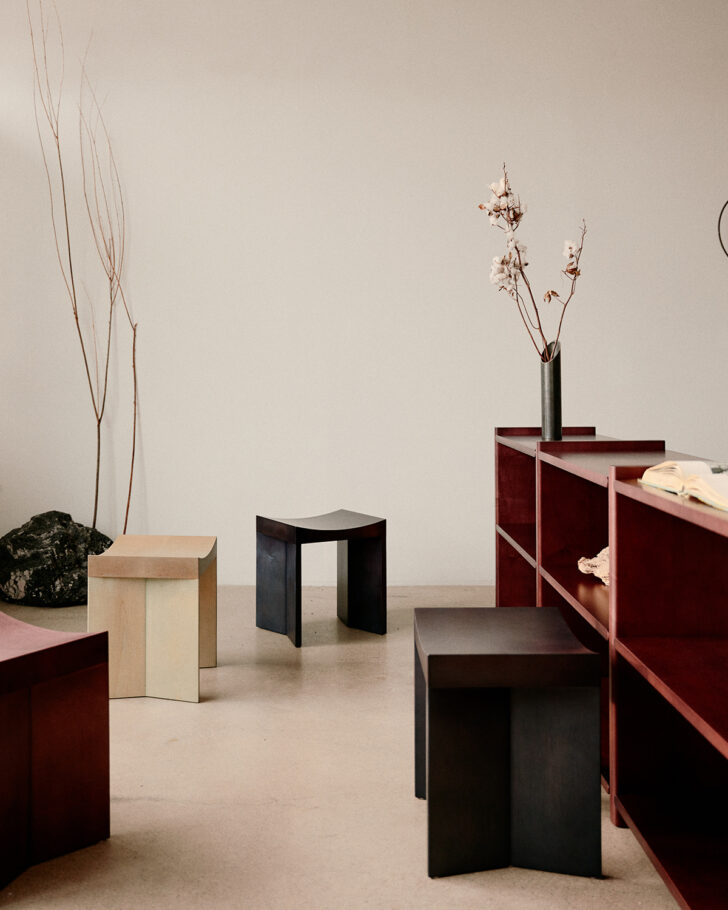 Juntos, photos © William Jess Laird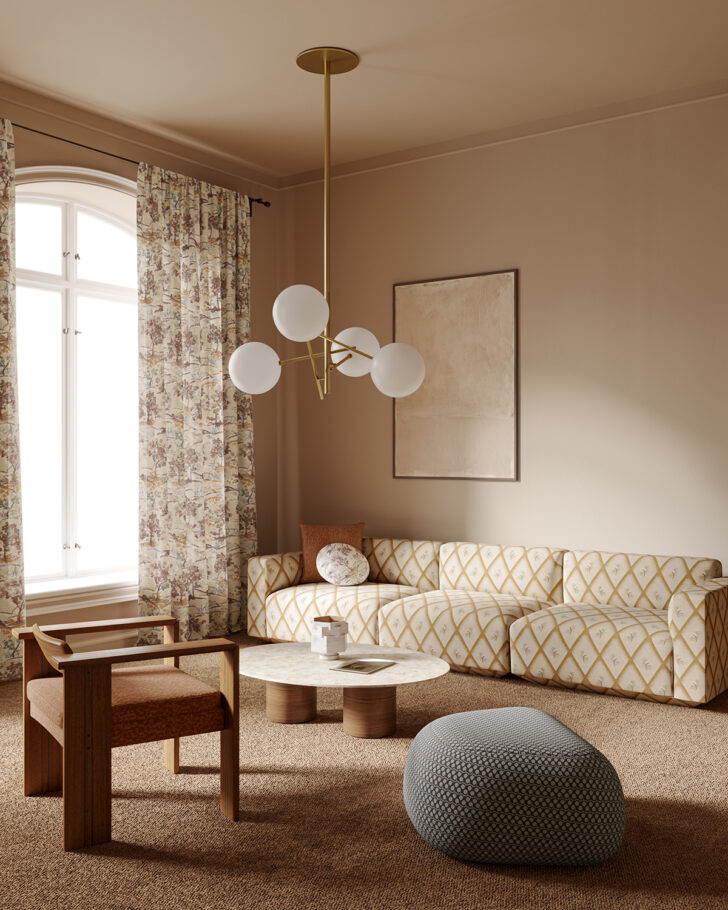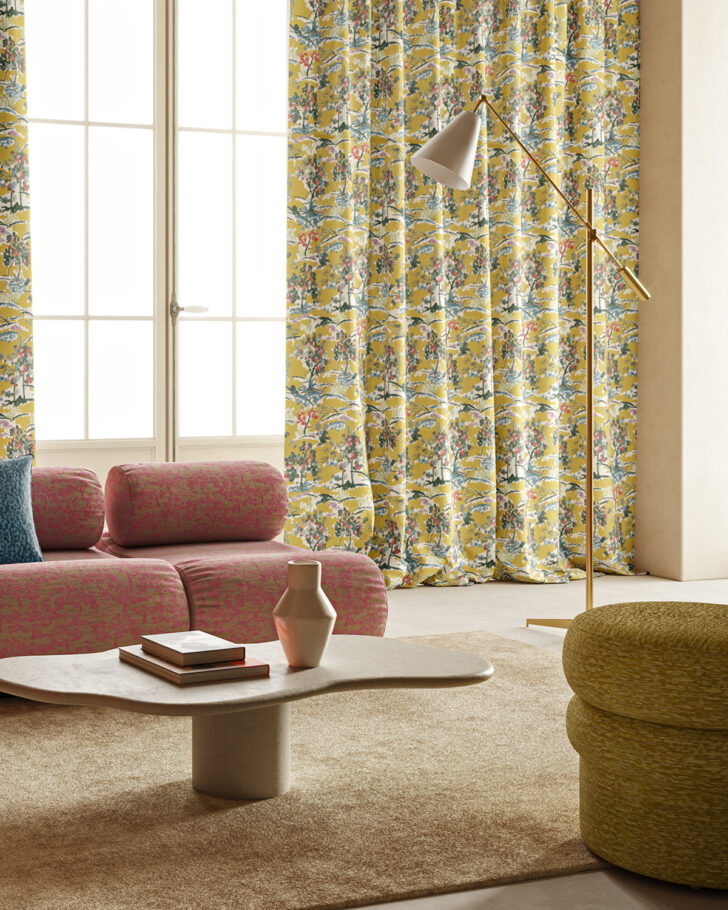 Fabric Collection No. 1 by The Lawns Co