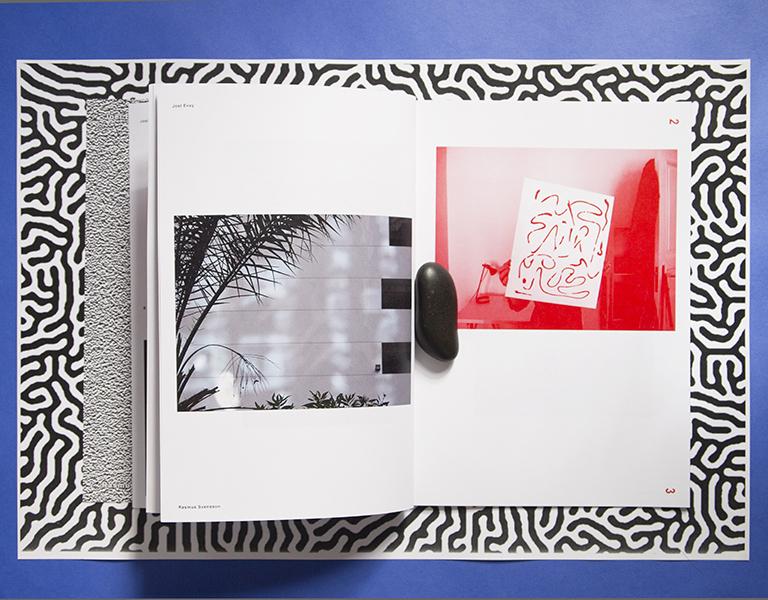 Just walking into Bodega Gallery in Philadelphia's Old City and being greeted by one of its five cool, young founders — or browsing its online archive of past exhibitions, which is peppered with names like Sam Falls and Travess Smalley — you could easily file it alongside similar edgy, high-brow art establishments in cities like L.A., New York, or Paris. And then you find yourself conversing with a few of said cool, young founders (all of them artists themselves and graduates of Hampshire College), and you hear them say things like "stuff is for sale if people want to buy it, but that's not the driving force," or "this is just a space — everything happens around it, and nothing happens at it," and you realize that the economics of a place like Philly can be even more freeing for projects like this than you'd imagined. Bodega really is just a space, one that's run by Elyse Derosia, Ariela Kuh, Lydia Okrent, James Pettengill, and Eric Veit, but where it feels like almost anything could happen.
Sometimes the quintet curates group shows in Bodega's spacious main room, but other times they turn it over to an artist to do whatever he or she desires. And they often devote the space to performances — or the behind-the-scenes workshopping of performances, as was the case with a monthlong residency they offered to Jen Rosenblit in the lead-up to a big show of hers in New York — a pursuit they hoped would set Bodega apart when they opened the gallery in 2010. There's also a smaller front room they've turned into a library, with five shelves that are stocked differently for every exhibition but which always include the output of their in-house imprint: thin, colorful, Karma-like books they produce for most shows, some of which seem to contain almost as much handicraft as the original artworks themselves. We figured that asking the curators for a tour of their eight favorite Bodega Press editions — which they photographed and styled just for us — would be a nice introduction to their myriad activities.
Bodega Gallery's Philly Top 5
1. Jong Ka Jib Soft Tofu Restaurant
"A Korean BYOB restaurant in North Philly with a super chill old timey bamboo look. They have really great soft tofu stew and they give you scissors to cut your BBQ squid. On the drive up you'll pass a nail salon called 'Getting Nailed.'"
2. Shanghai Bazaar
"A Chinese inward-facing mall with a really great selection of books, weapons, and musical nunchucks."
3. Clark Park L.A.R.P.-ers
"West Philly gamers know how to party."
4. I. Goldberg
"A great Army Navy store with a basement full of international army surplus. There's a lot of costume pieces and junk to sort through but you can always find a diamond in the rough."
5. C.A. Conrad
"An amazing Philadelphia poet and public figure with beautiful long hair, crystal necklaces, sparkly nail polish, and a fierce tongue."
This post is part of Sight Unseen's Philly Week, sponsored by the Greater Philadelphia Tourism Marketing Corporation. Curate your own Philadelphia art and design experience at withart.visitphilly.com, and follow along @visitphilly #withartphl.