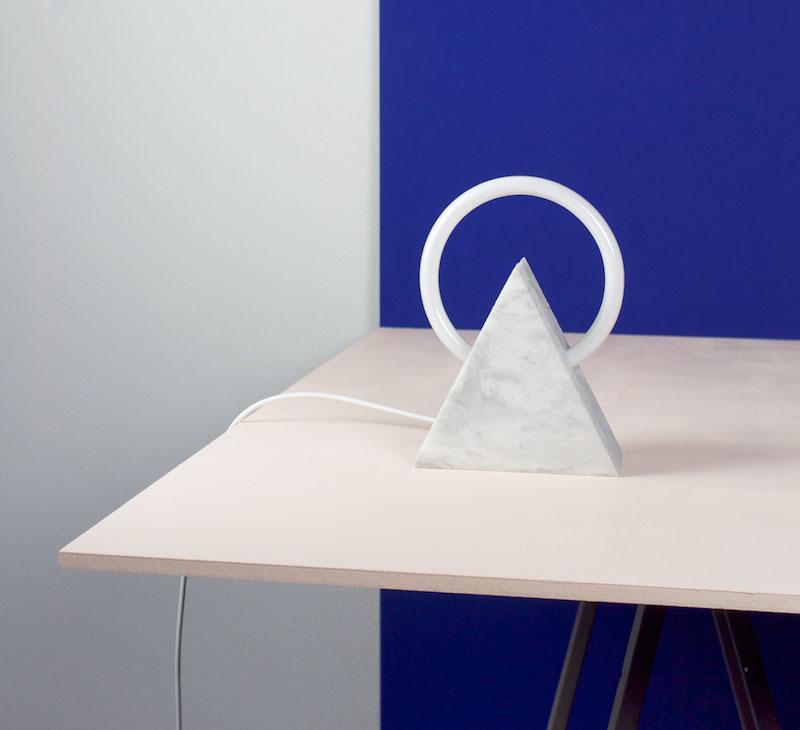 A weekly Saturday recap to share with you our favorite links, discoveries, exhibitions, and more from the past seven days. This week: foam that looks like marble, a digital print that looks like a painting, and the hot new decor trend that borrows from the gym, of all places. 
Discoveries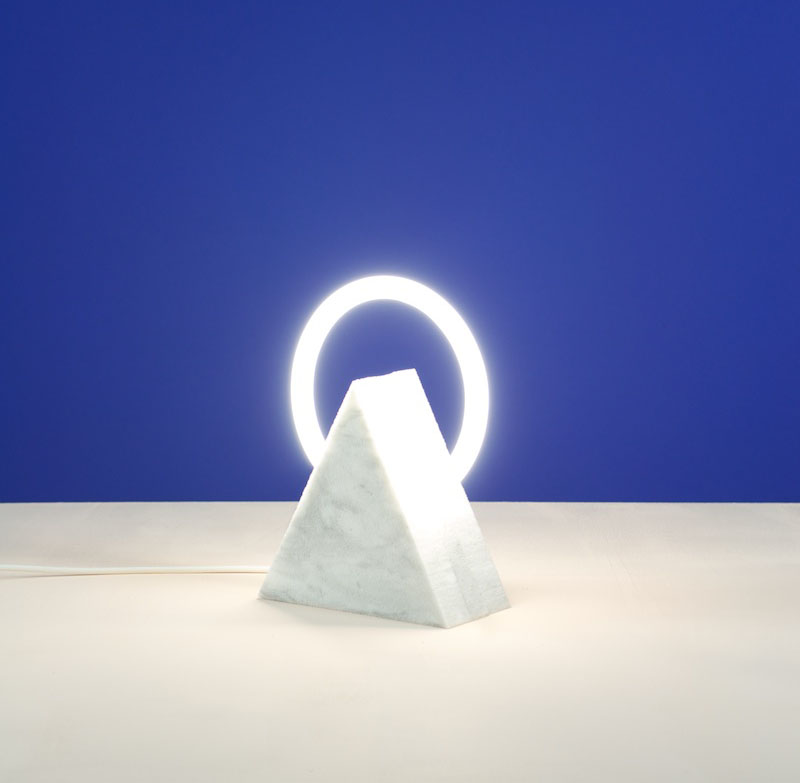 We've never not loved a product that came out of the Eindhoven-based OS & OOS studio, and Oskar Peet and Sophie Mensen's new Primary Fluorescent lights are no exception: three tubular bulbs embedded in what looks like marble but is actually soft, pliable marbleized foam. The lights are in search of a manufacturer; here's hoping the price point ends up being a bit more accessible than their last outing!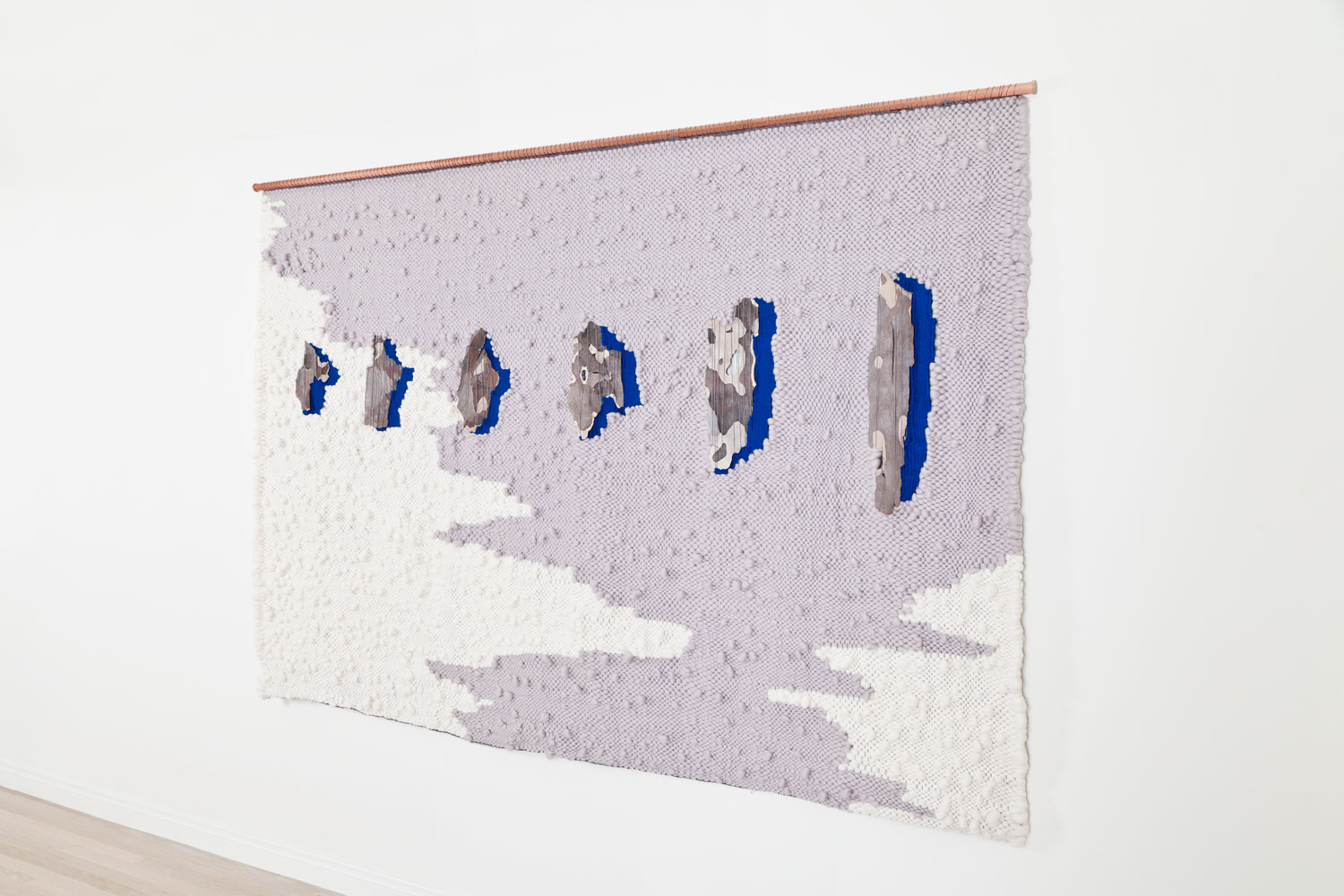 Speaking of price points, is anyone in the market for an 8-foot-long, $7,000 weaving? Our jaws dropped earlier this week when we saw the latest from LA-based Mimi Jung, whose weavings have, in recent months, begun to incorporate natural materials like palm fronds, conifers, and the tree bark peel shown here. Six Blue Shadows is available on Jung's website.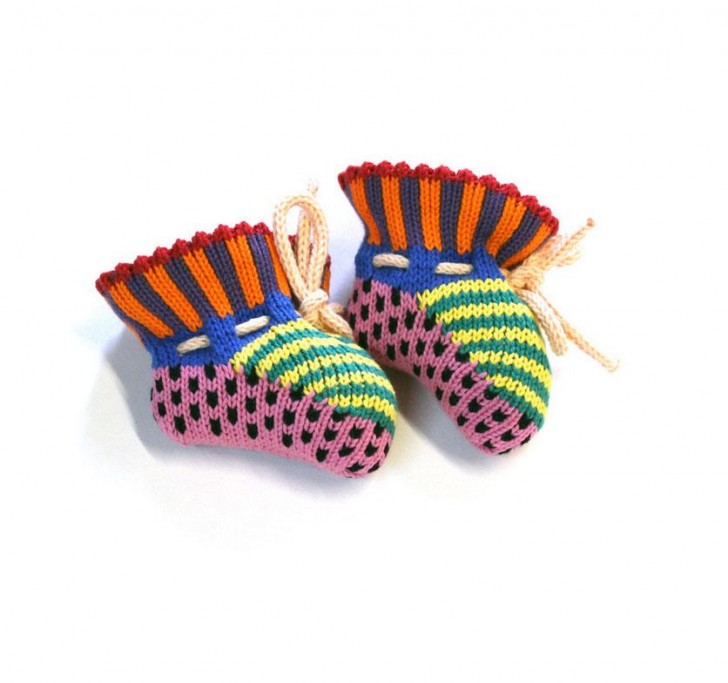 And for those looking for something a bit smaller in scale, we were tickled this week to see that Annie Larson of ALL Knitwear has finally launched a pint-sized offshoot: Small Knitwear, aka the most insanely precious booties and hats for the littlest hipsters in your life.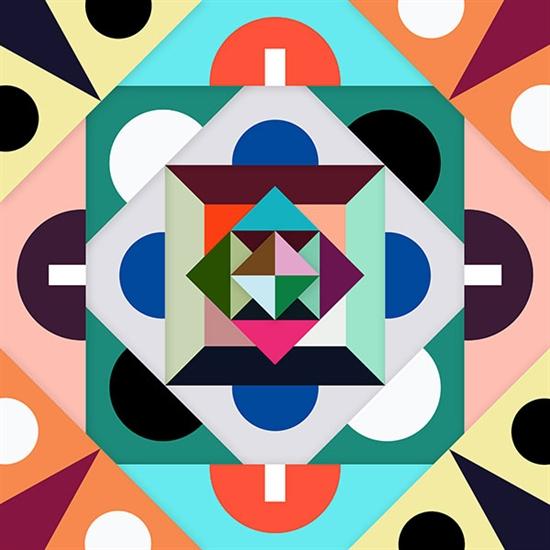 Art has taken over New York entirely this week, but if you're in London next week (and you're not exactly a Dasha-level collector) be sure to stop by the Affordable Art Fair in its original Battersea location, where you'll find prints like this pretty Hvass & Hannibal Patchwork, available at Outline Editions.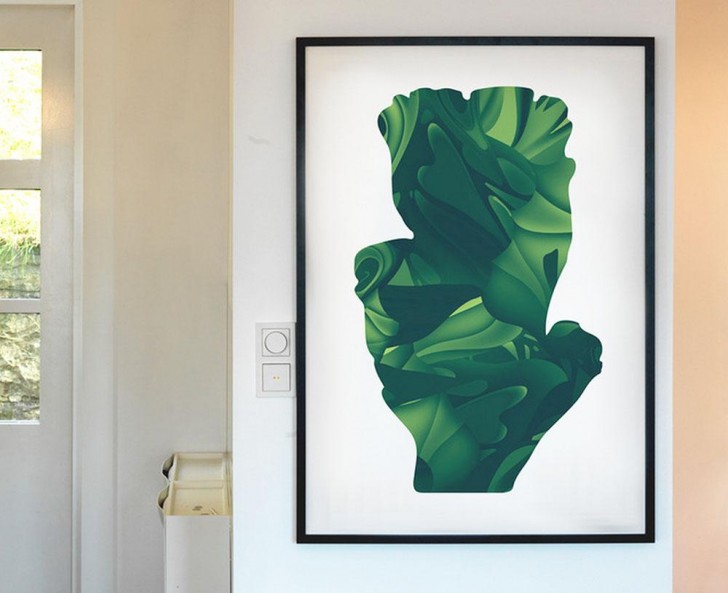 Or hop online to yet another art print purveyor, this one from the Bergen, Norway–based shop Robot. Called Roboprint, their series features eight signed and numbered silkscreens made by six designers and illustrators from Norway and abroad. This one, called Plante, is by a young Norwegian graphic designer named Christian Strand Bergheim.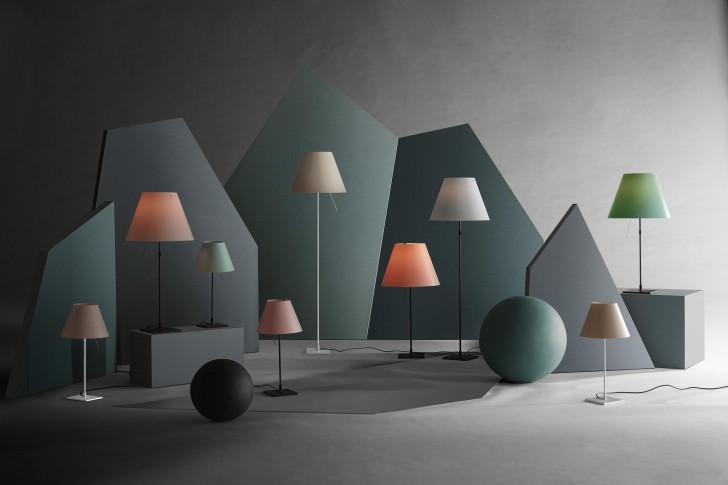 Finally, fasten your seatbelts: The Milan Furniture Fair previews began arriving in our inboxes this week. We've always felt somewhat conflicted about previews like this — sometimes we wish we could discover everything brand new just walking around the city ourselves — but we don't mind as much when they arrive like these lamps from Luceplan did: perfectly styled in a way that you'd likely never see in real life.
Links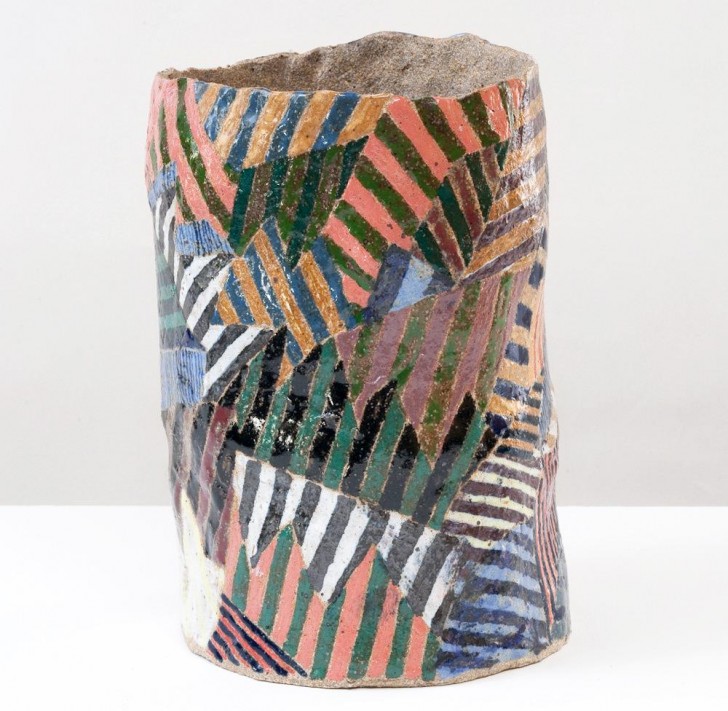 If, like us, you're a little obsessed with what's going on in the West Coast ceramics community right now, we highly recommend you read as background T Magazine's piece this week on 84-year-old Magdalena Suarez Frimkess, the low-profile, self-taught artist whose current solo show at White Columns is curated by Karin Gulbran, a star of the current scene.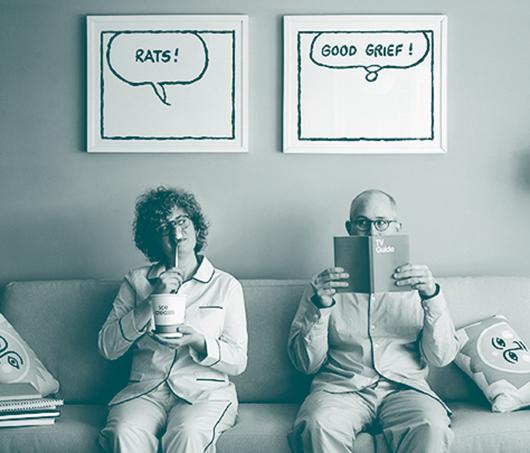 We can't yet vouch for the pajamas peddled by Partners & Spade's loungewear brand Sleepy Jones, (a robe is en route to our home office as we speak!) but we can recommend that you sign up for their newsletter. We love their Sunday Side Up column which this week featured Sight Unseen pals Mary & Matt!
Exhibitions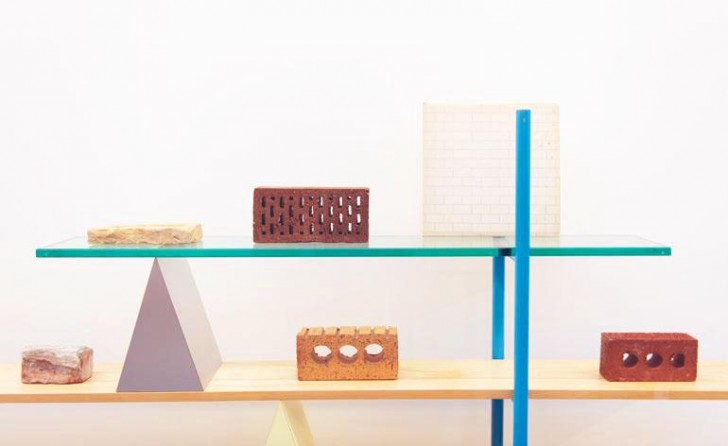 In London, we're dying to see two exhibitions this week. The first, at the Serpentine Sackler Gallery through the 21st of April, is curated by Martino Gamper, who looked to friends, tutors and students to amass "interesting things collected by interesting people on interesting shelves." On shelves by Gaetano Pesce, Ettore Sottsass, Gio Ponti, Vitsoe, Ercol, Ikea, and more, sit collections like Maki Suzuki's bricks (above), Max Lamb and Gemma Holt's studio pottery, stones from Michael Anasstasiades, and plastic figures from Bethan Laura Wood.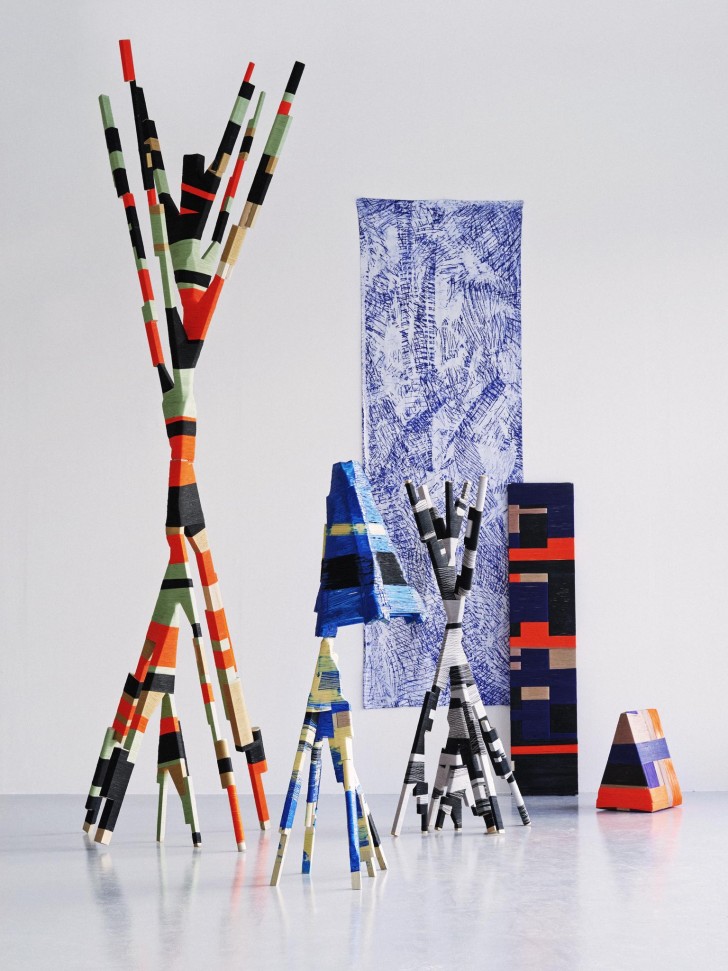 The second is Anton Alvarez at Gallery Libby Sellers. For "Wrapper's Delight," the designer created more than twenty new pieces with his now-infamous Thread Wrapping Machine, which binds various furniture components without the need for nails, hinges, or screws. For this new collection, Alvarez will "incorporate paint and other media to both bind the works together, while also injecting some chaos into his ordered craft."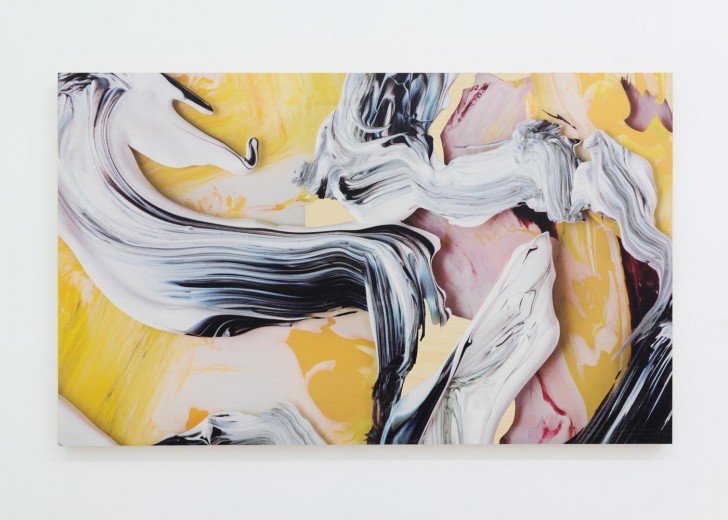 And back in New York, another artist is subverting his process beyond recognition: For the pieces at his solo show at The Hole, Matthew Stone "hand-paints on glass and photographs the resulting compositions. These high-resolution details are then digitally intensified and retouched to remove subjective imperfections, such as dust and hairs. The paint is then printed onto veneered wooden panels, sheet acrylic and mirror. The resulting works employ photography and digital printing as part of an extended artistic process that furthers the visual and practical potential of paint, rather than as an objective or documentarian means to an end."
Instagrams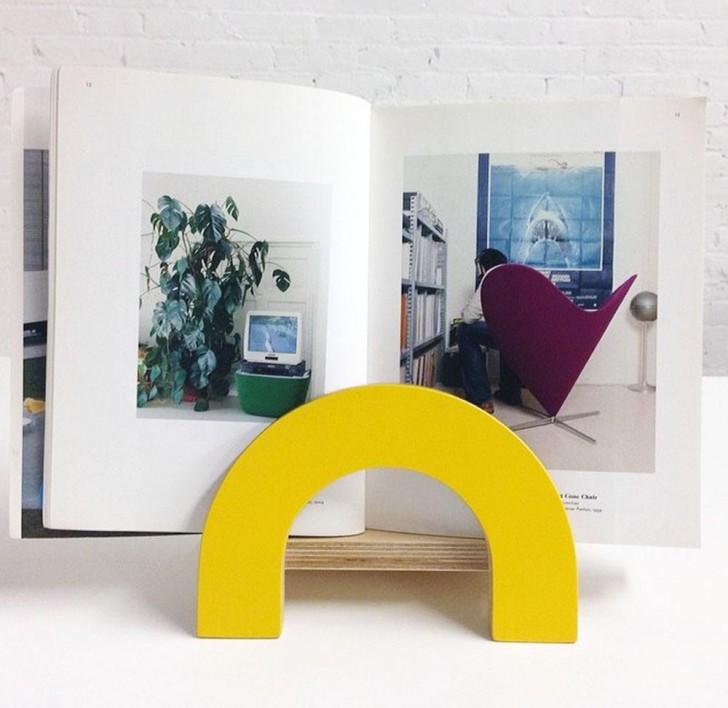 Instagram — ironically the app that's made us all but forsake novels — turned us on to two sets of bookends this week. The first are these happy yellow Us, an extension of Waka Waka's Shaped Bookends series, which designer Shin Okuda made (we think?) for a project New Work Studio is doing with the Brooklyn Public Library.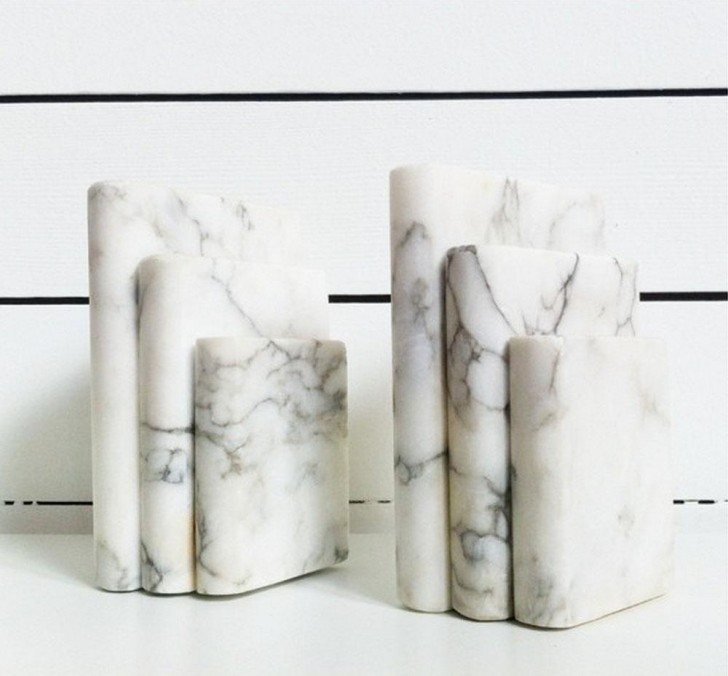 And these (vintage?) marble ones appeared on the feed of Erik Heywood of Book/Shop — though sadly they aren't among the offerings at this weekend's B/S New York pop-up at C'H'C'M'!
Trends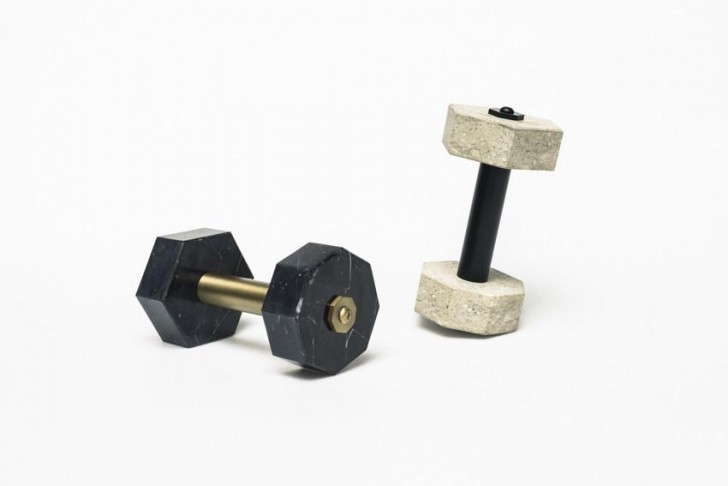 We'll be doing a longer story next week on the shop these Heracles paperweights came from next week, but has anyone else noticed that dumbbells as decor are, as the kids say, majorly trending?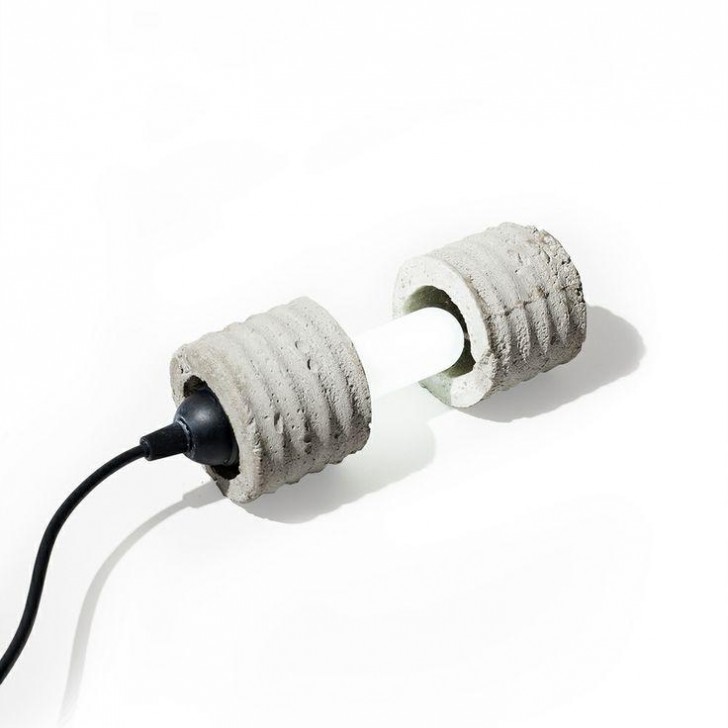 We've also spotted these concrete fluoro lights by designer Priscilla Jeong…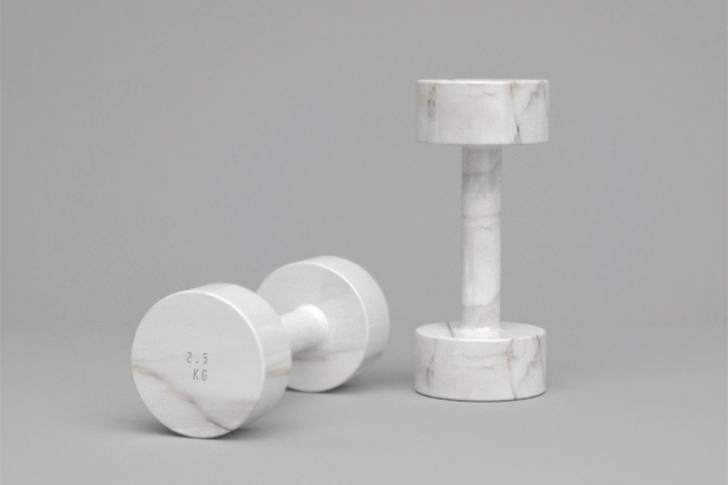 … These luxury Carrera marble dumbbells by Bondtoo and Studio Sasseville…
… And don't forget these recent awesomely styled Summer Olympics still lifes. If you spot more, drop us a line. We love this weird Zeitgeisty stuff.