09.20.14
Week of September 15, 2014
A weekly Saturday recap to share with you our favorite links, discoveries, exhibitions, and more from the past seven days. This week: We're having a serious way-back moment — two collections that reference 70s-era Superstudio, a 1960s Cappellini reissue, and a mirror inspired by an engraving from the 14th century.

Events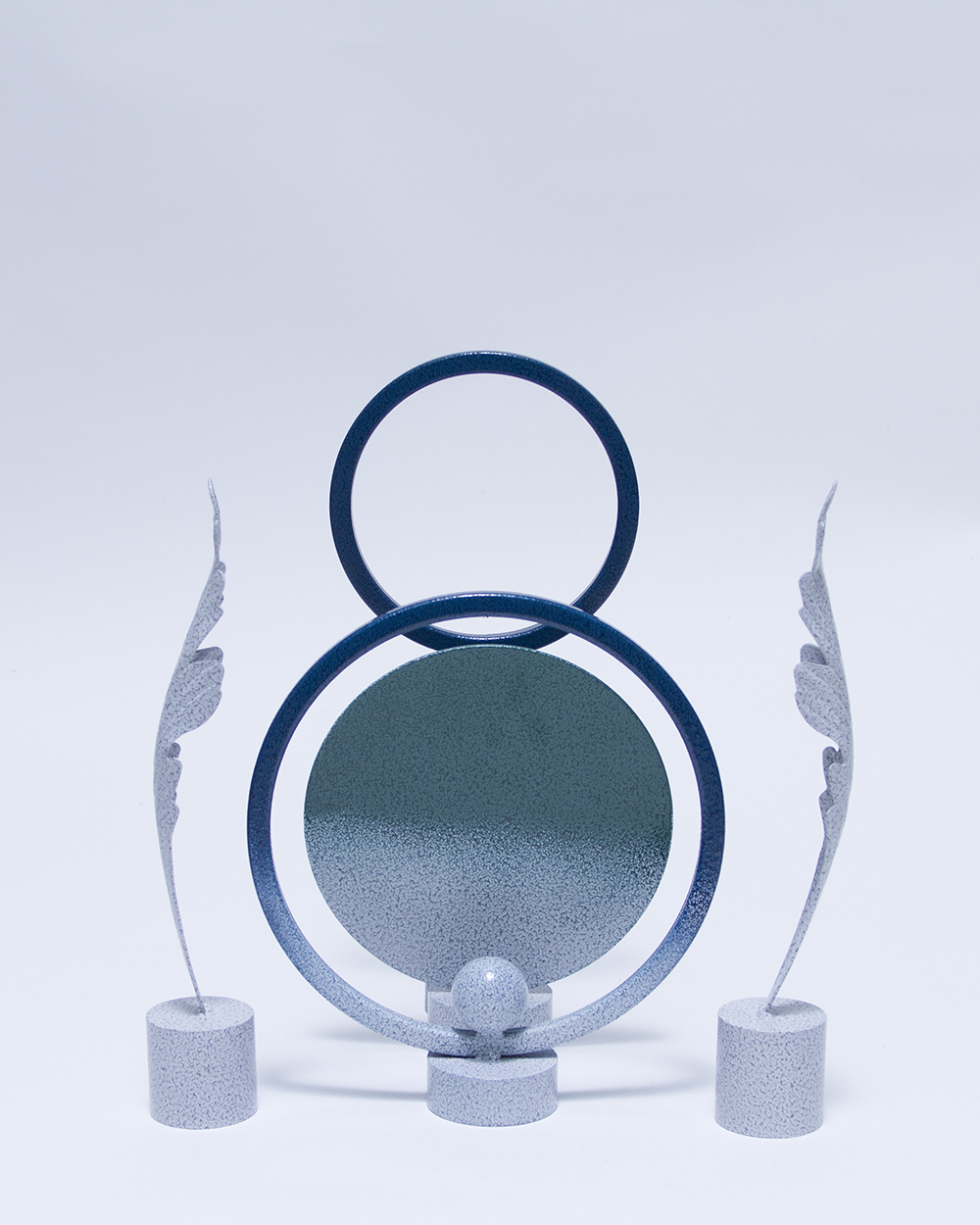 A concept so genius we wish we'd thought of it first: Last night at the San Francisco shop Little Paper Planes, designer Eric Trine debuted a series of fifty sculptures, all retailing for $50 a pop. The pieces range from the cute little crackle-coated lollipops at the top of this post to larger wireframe sculptures to miniature globular assemblages. At such prices, we're not sure if there are any left, but if you're in the area, stop by!
Links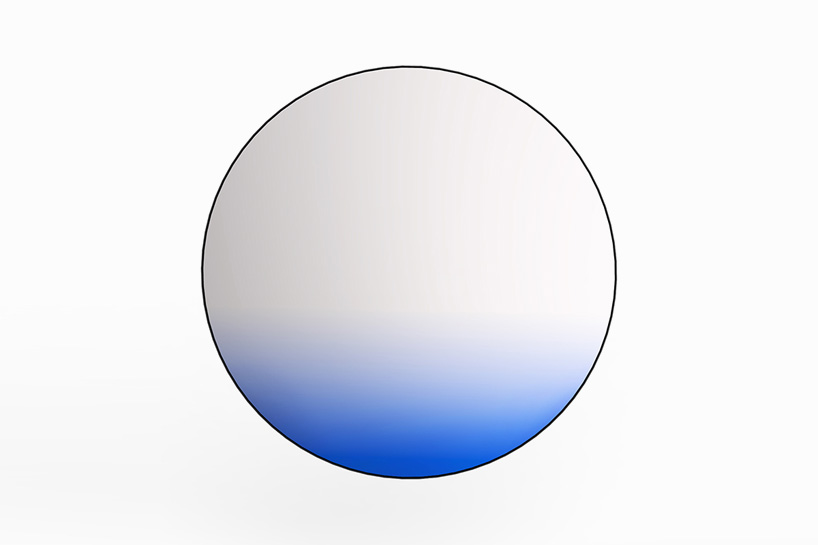 On Designboom earlier this week, we spied this submission by New York designer Phillip Jividen, whose Gradient Mirror is meant to mimic atmospheric conditions. The changing color is achieved by using different solutions of translucent ink, laminated between the mirror's surfaces. So pretty — and we tend to think that being reflected in an ultra-flattering hue like electric blue would make virtually anyone look good.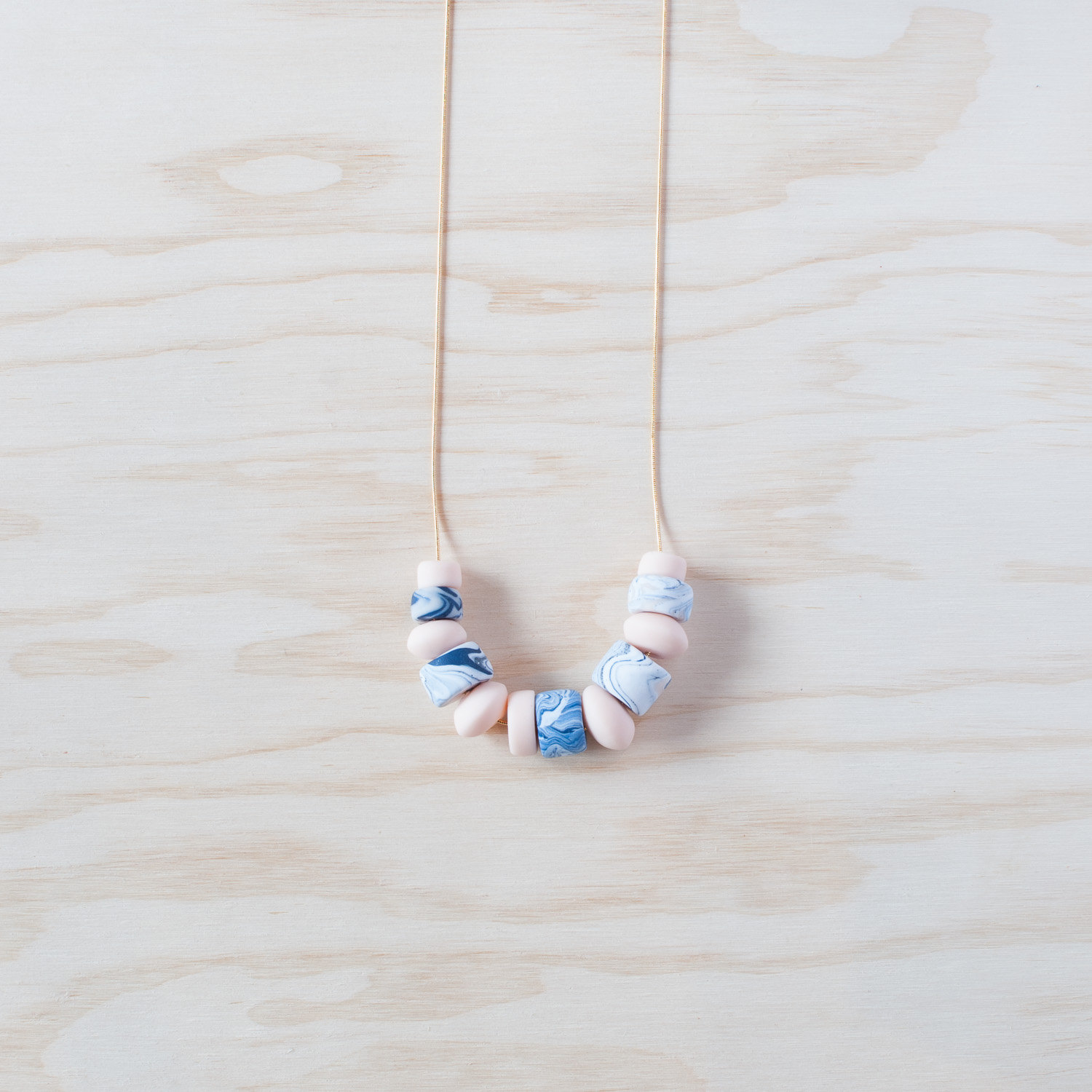 We've been Insta-stalking the new Perth, Australia–based brand Poly Jewellery, run by Sofie Wright, for a few weeks now — hi, that's us liking every.single.photo. — so we figured it was high time to introduce it to our readers. The label's necklaces are made from polymer clay beads in the perfect pastel palette, often marbled or rolled in copper foil and occasionally finished with brass washers or hex nuts. Available on Etsy for crazy cheap.
Exhibitions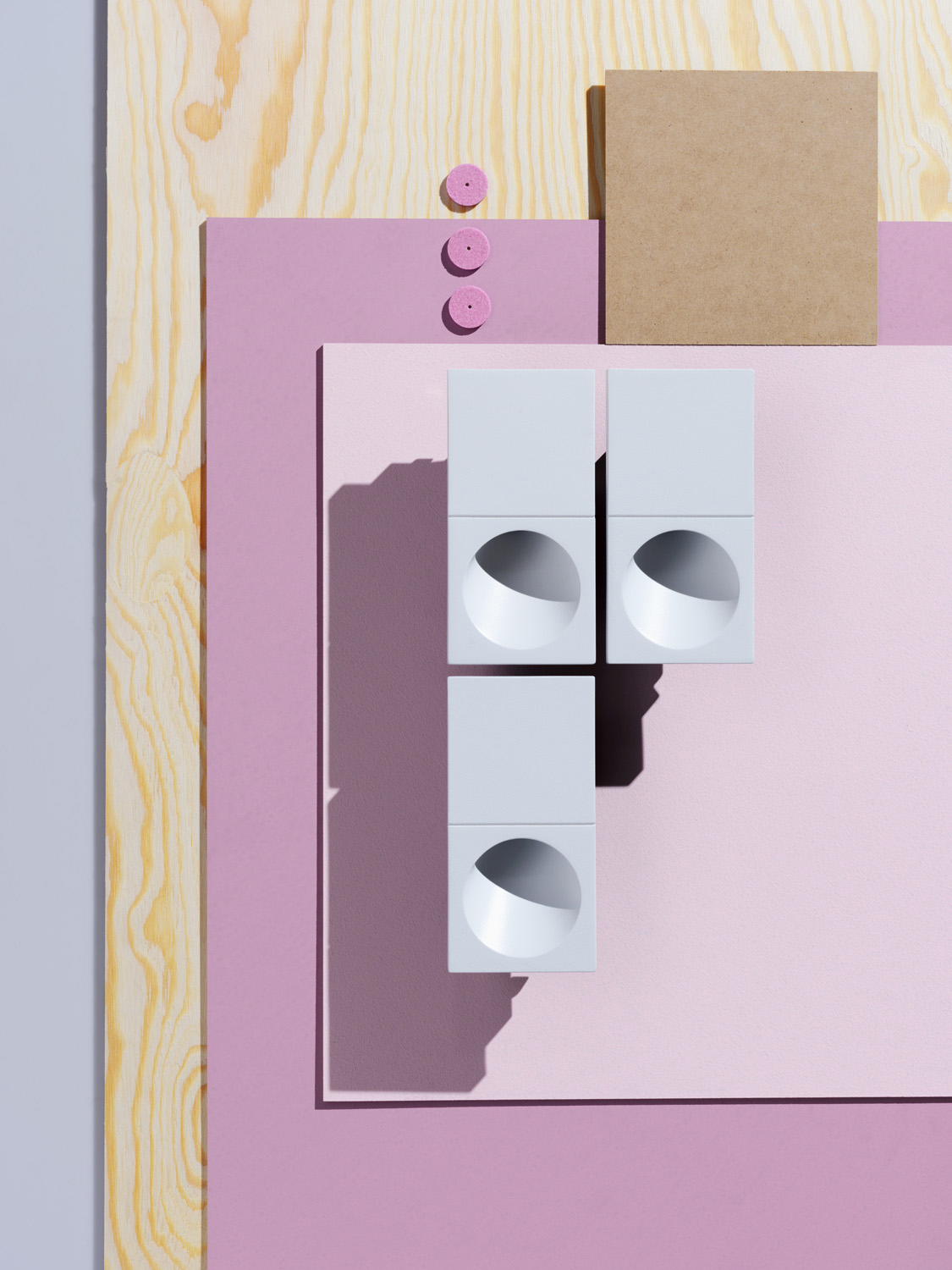 We'll be covering the London Design Festival in-depth this week, but there were a few exhibitions we couldn't resist sharing the moment we saw them. The first, shown at Atrium, was a series by photographer Carl Kleiner (of Ikea cookbook fame) and art director Omar Sosa (of Apartamento fame) who were tasked with photographing FLOS's architectural lighting collection. We're kind of obsessed with the whole series.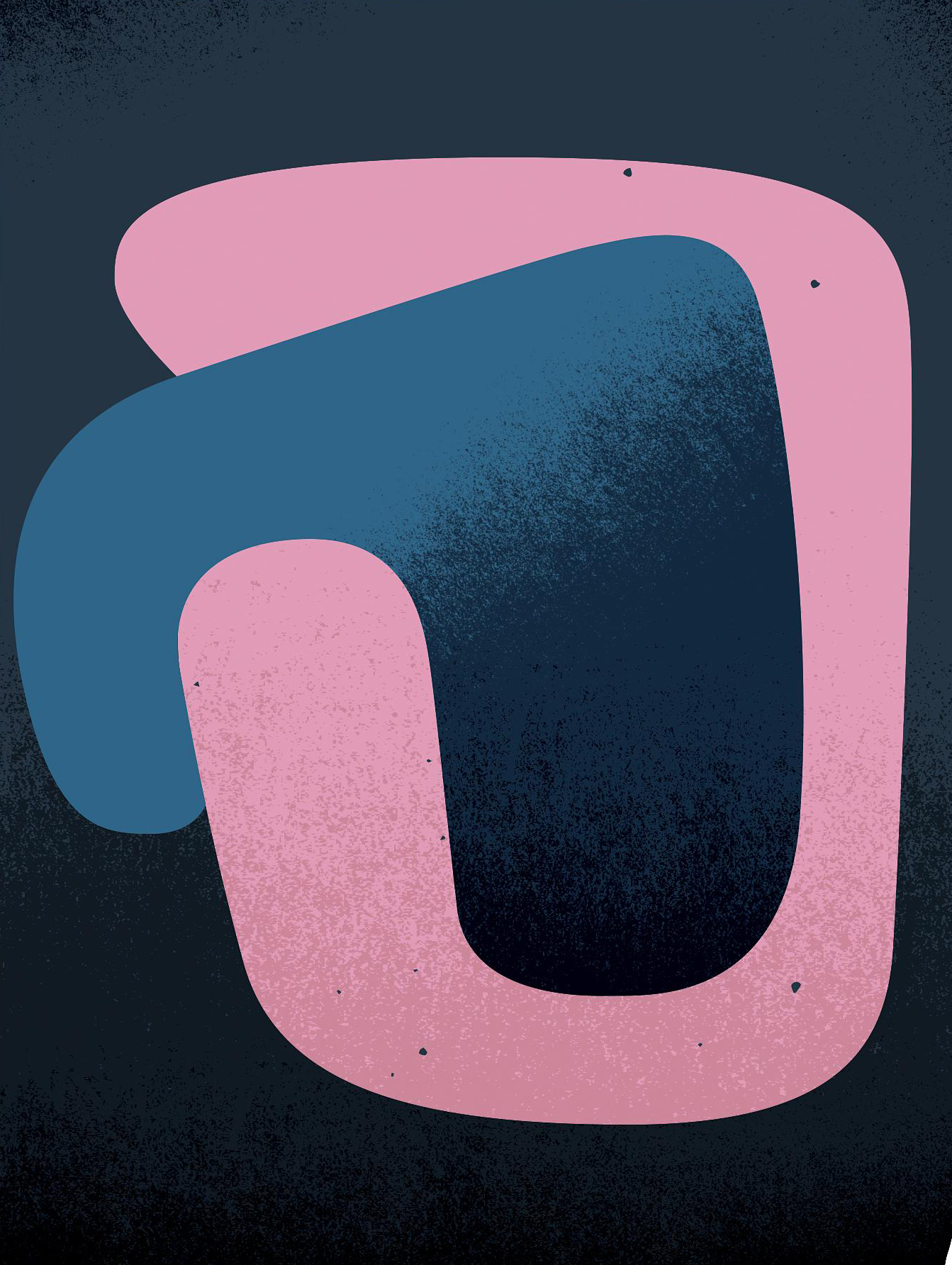 The second, on view at Designjunction and curated by Wallpaper, was an exhibition of Afghan-made carpets from five contemporary rug-makers, including this cute one from UK manufacturer Christopher Farr.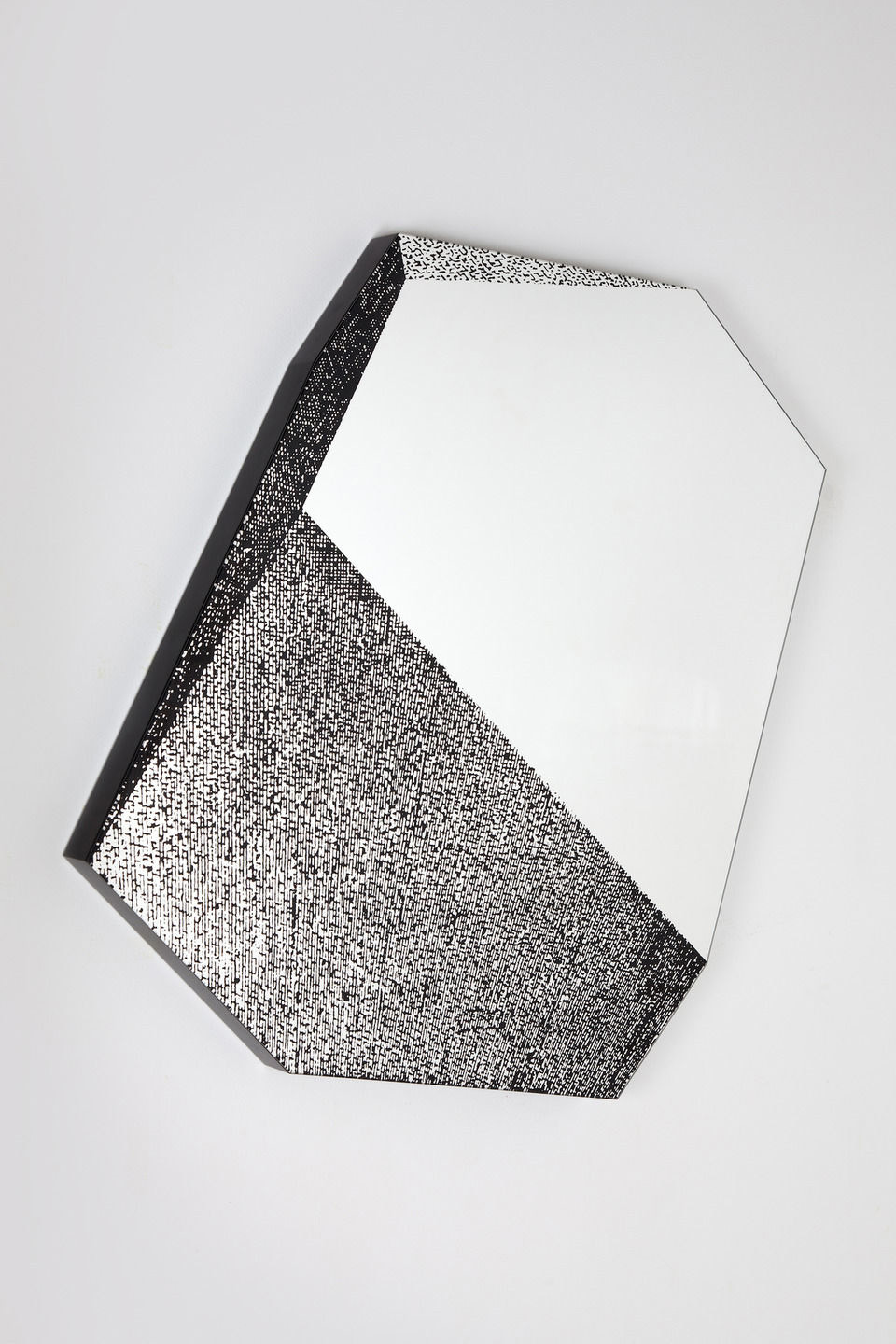 Lastly, this week saw the opening of a Galerie Kreo outpost in London. The inaugural exhibition, called Des Formes Utiles, includes whimsical new work by Doshi Levien, Jasper Morrison, David Dubois, and François Bauchet, whose so-named Melancholia mirror — inspired by a 14th-century engraving — will induce anything but.
Discoveries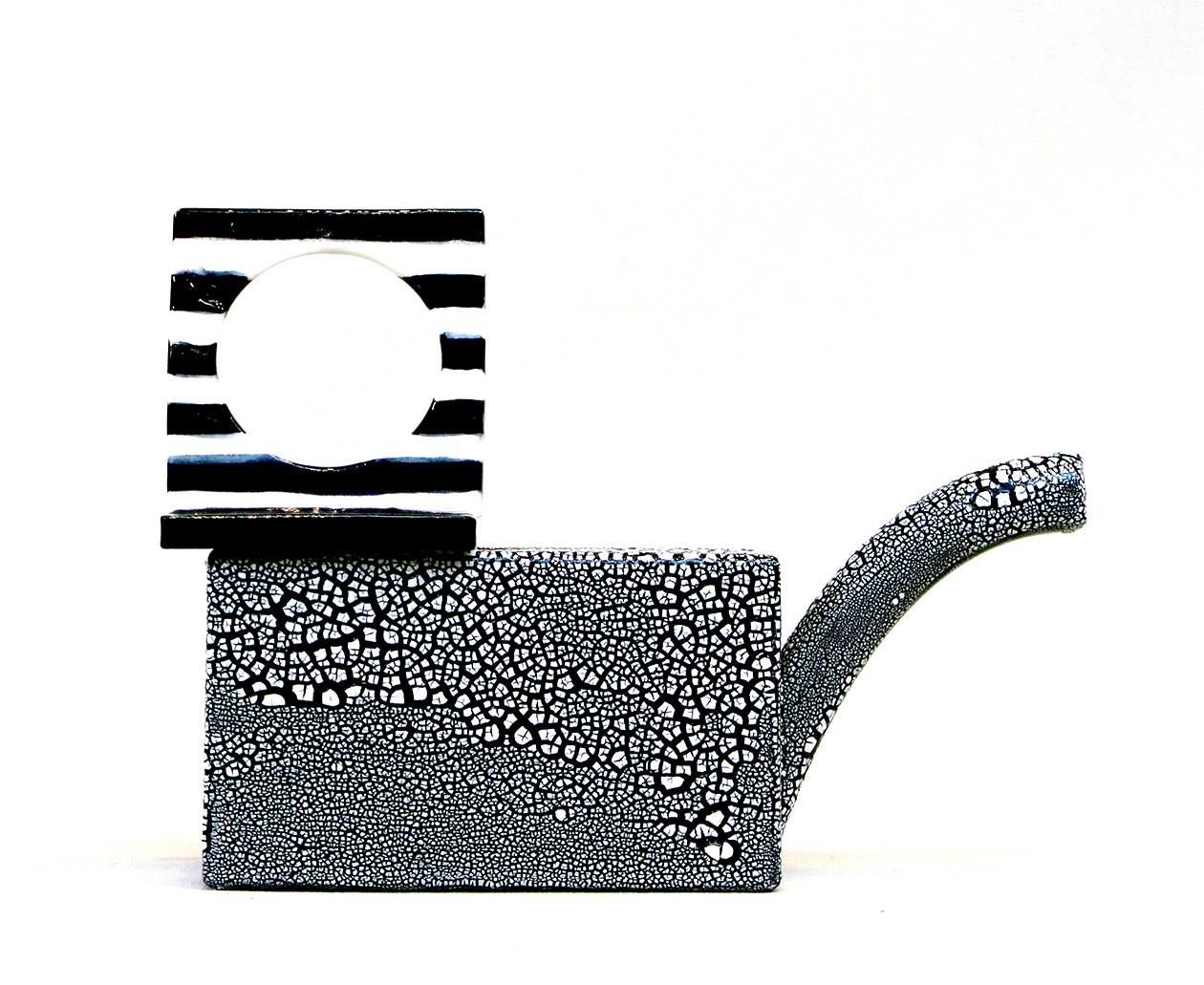 We love following Peter Shire on social media for many reasons, not least of which is the occasional unearthing of an incredible back catalog piece, like the above teapot which popped up this week.

Cappellini is celebrating 50 years of AG Fronzoni this month, and it's giving us the opportunity to appreciate anew the work of the Italian architect, whose black and white palette reflected his disdain for excess and redundancy.
Trends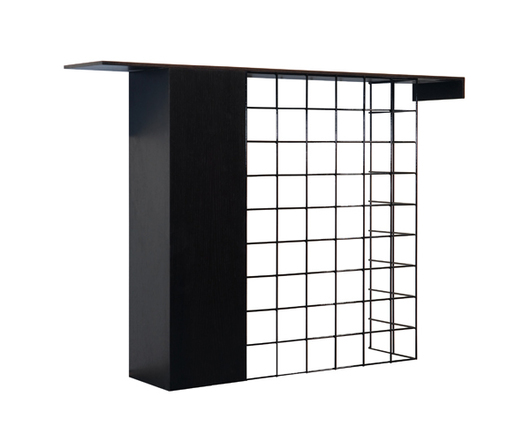 The seed for this week's trend — grids, grids, everywhere! — was planted earlier this week while reading the new print edition of Domino. (Yes, we still read magazines! Sometimes.) The interiors mag introduced us to this conversation seat by Sisko, and when we went digging around on the Parisian design studio's website, we came across the console table above. Which reminded us…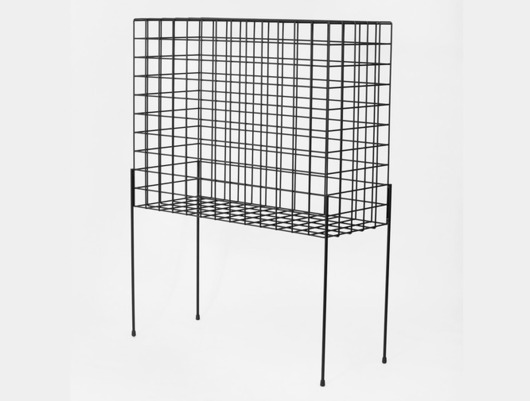 … of the new collection by RO/LU, on view right now Patrick Parrish in New York. The Minneapolis duo's more anthropomorphic pieces have been getting most of the attention, but the series also includes this simple welded metal-mesh cabinet, which they say was inspired by a collage of past and present touchstones, including Superstudio's iconic gridded Quaderna line.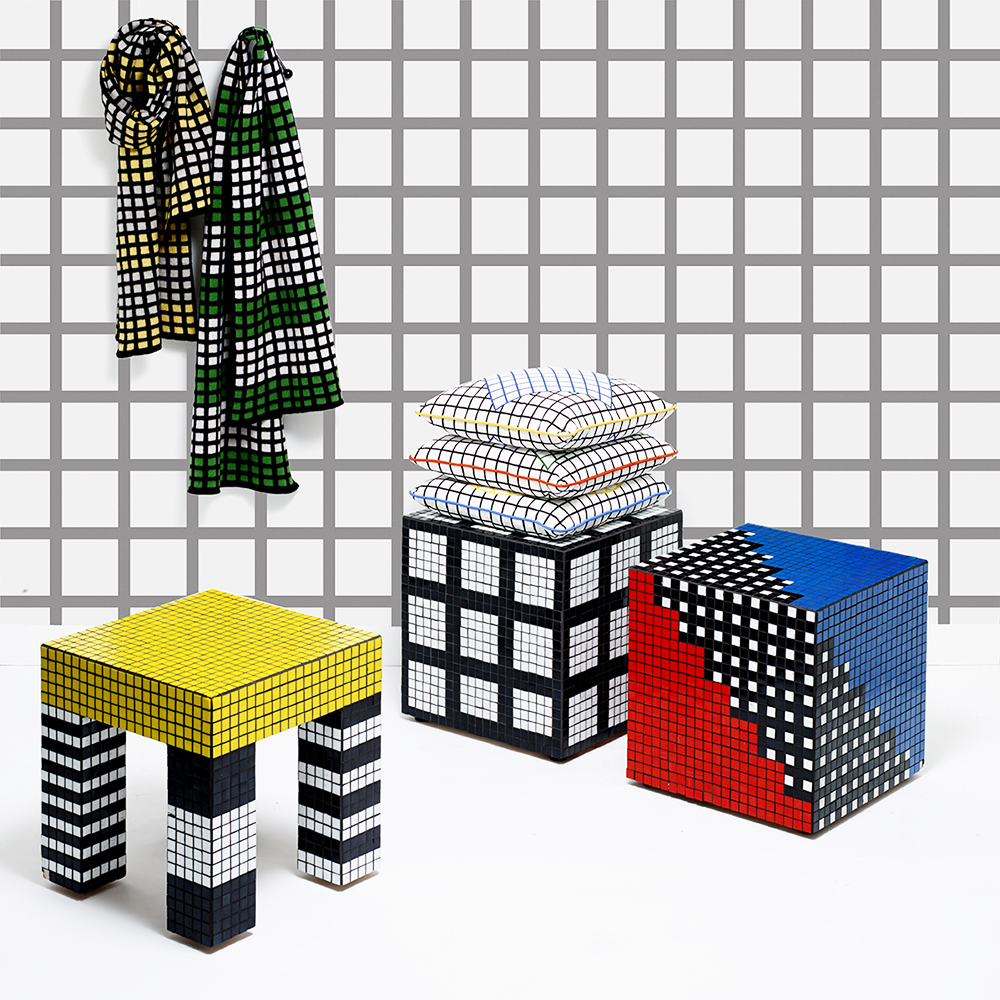 Seventies-era Superstudio was the primary influence as well for Off the Grid, a new line of furnishings from our favorite London shop Darkroom, which debuted this week. The collection includes cushions, scarves, planters, and more, but we particularly love these glass-tiled tables.