A weekly Saturday recap to share with you our favorite links, discoveries, exhibitions, and more from the past seven days. This week, it's all about the upgrade: chic, elemental sculptures to brighten up your desk; a perfectly patterned Poäng; and a bathing suit that'll make your design friends green with envy at the beach.
Discoveries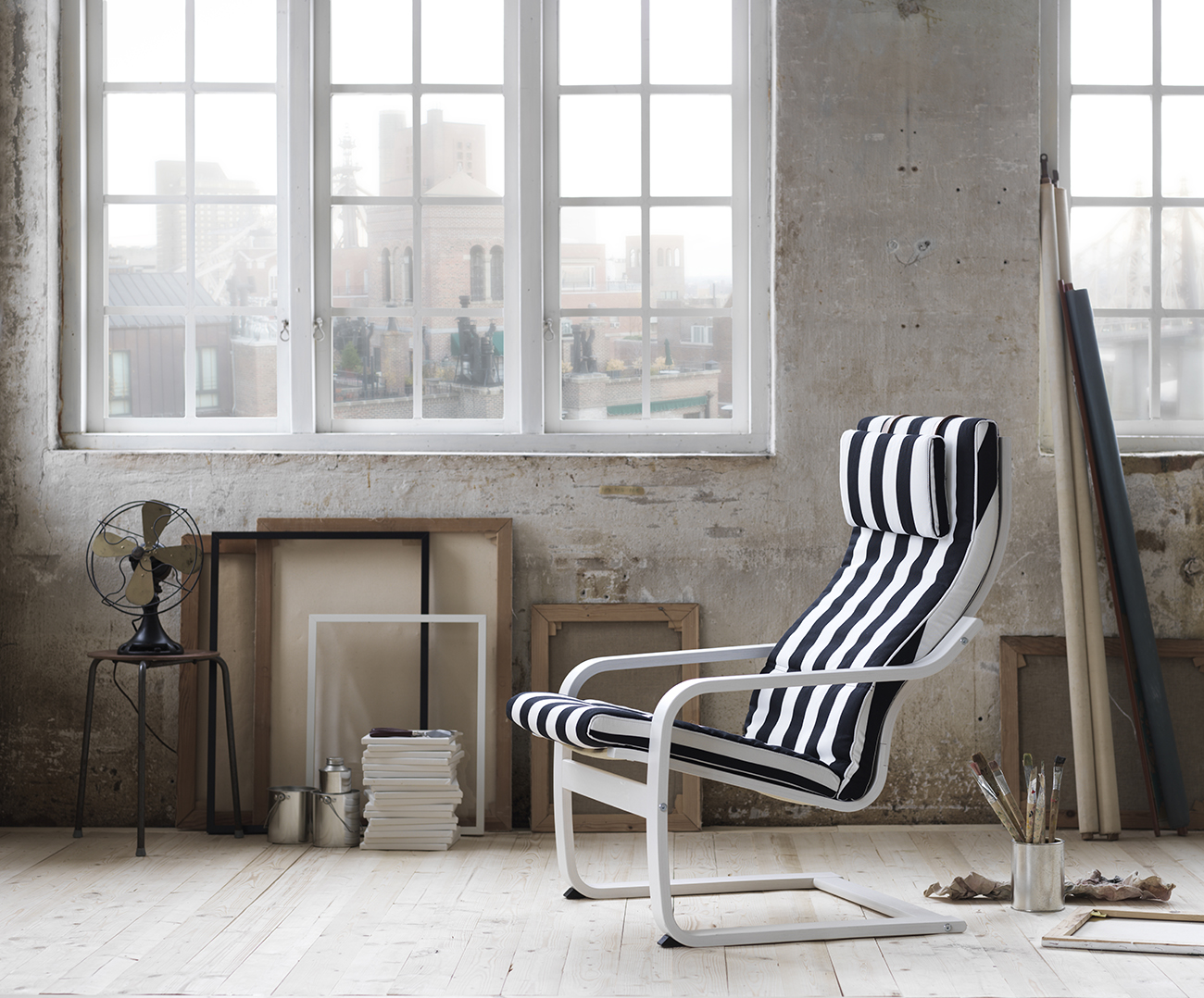 It's practically a rite of passage to buy a Poäng chair at some point, but back in those less-flush postgraduate days when we owned one, we never much liked the model we had — dark espresso frame with beige-y suede cover — ew. If we had to do it again, we'd get this black-and-white number, one of the six limited-edition models IKEA is releasing this fall in honor of the chair's 40th anniversary.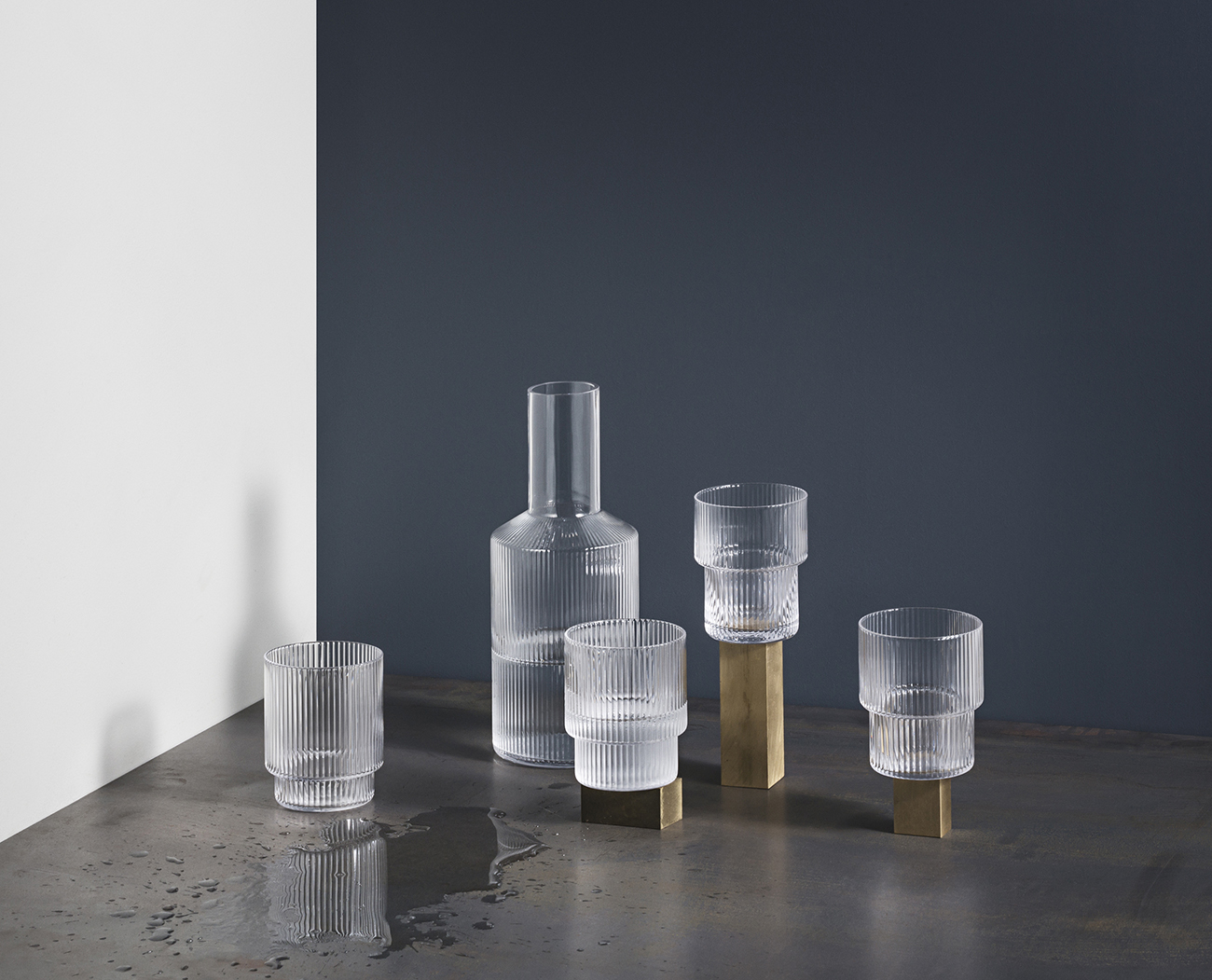 There's a serious schism in the Sight Unseen world: I'm more wine, Monica's more whiskey. However, we both agree that this new ribbed glass Ferm Living tumbler and decanter set is the ultimate vessel for whiskey (while this Walter Gropius–designed mega-classic gets my vote for wine.)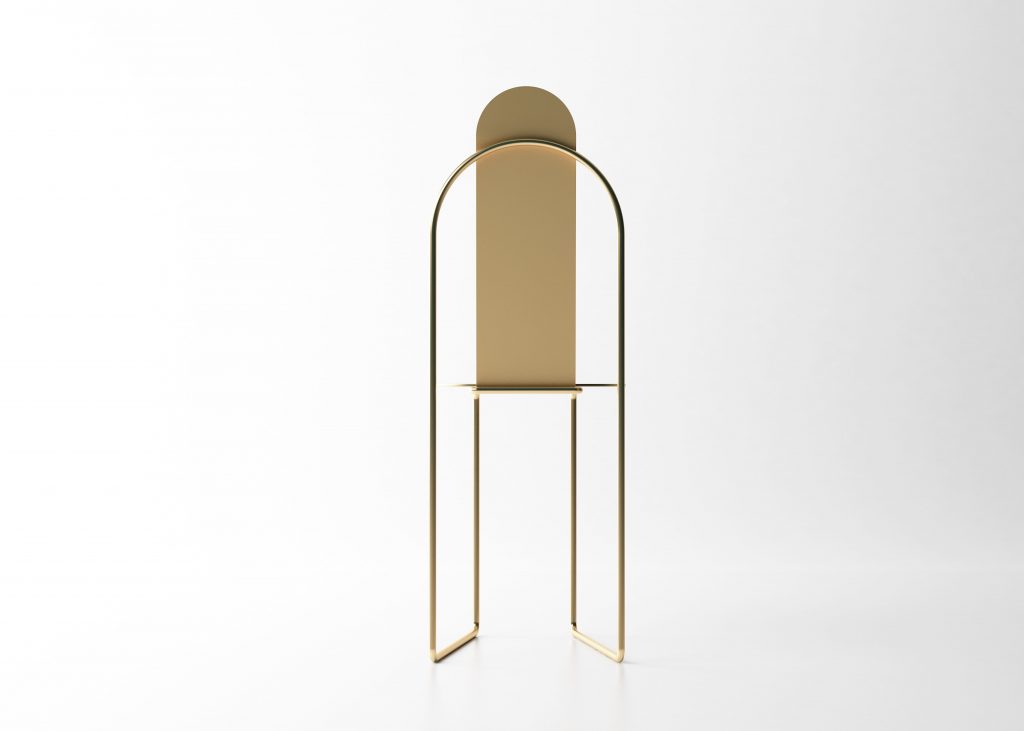 The world has been a bit focused on other Brazilian happenings this week, but we'd be remiss if we didn't mention this sleek new chair from one of our favorite South American designers, Pedro Paulo Venzon. Called Pudica, the stackable chair's curved backrest was inspired by the arched windows of Brazil's colonial buildings.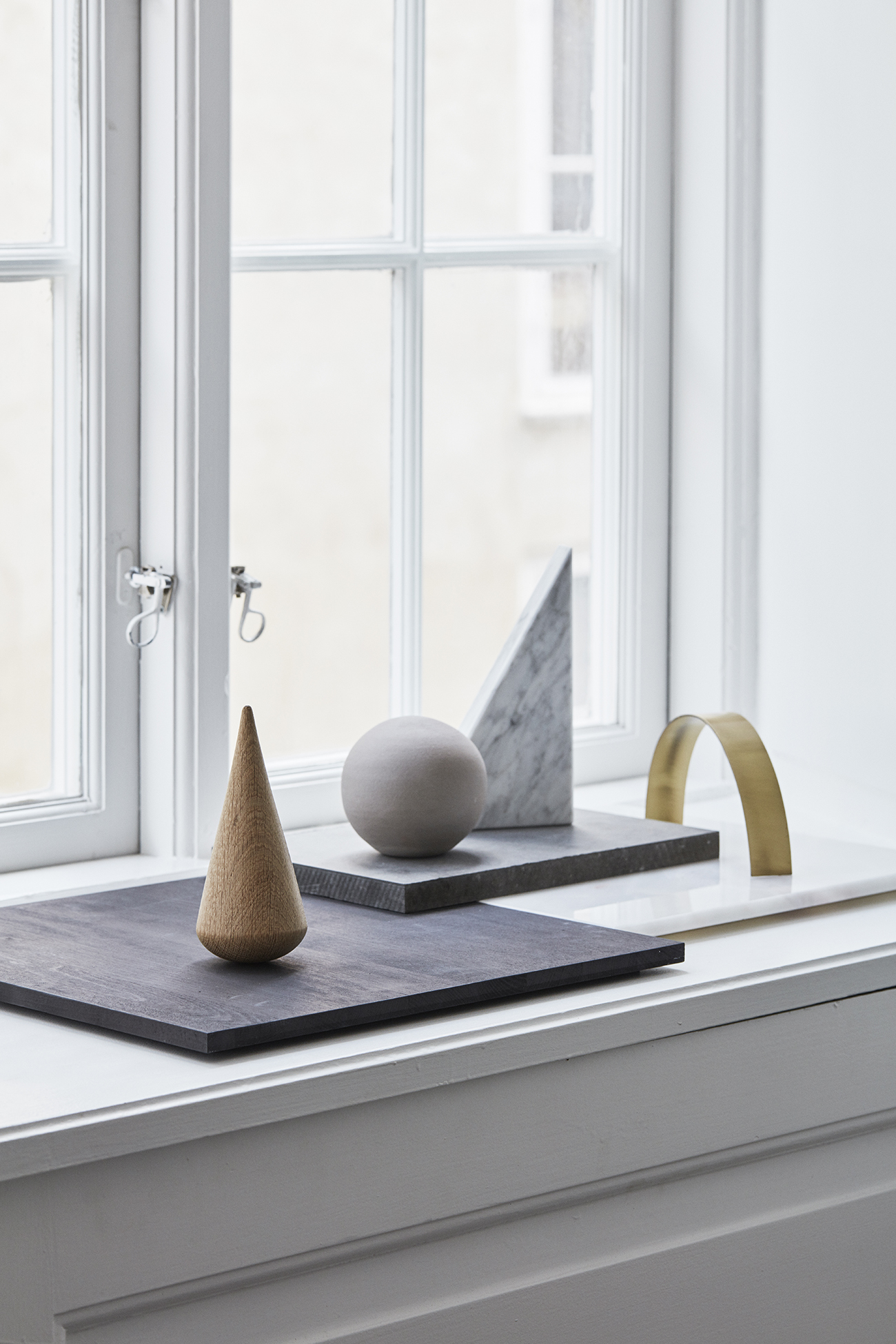 Copenhagen-based designer Kristina Dam traffics in sculptural minimalism, whether that means an architectural three-legged chair, a patinated brass table mirror, or a Bauhausian trolley. But her latest product distills that description to its essence — four elemental desk sculptures in stoneware, marble, wood, and brass.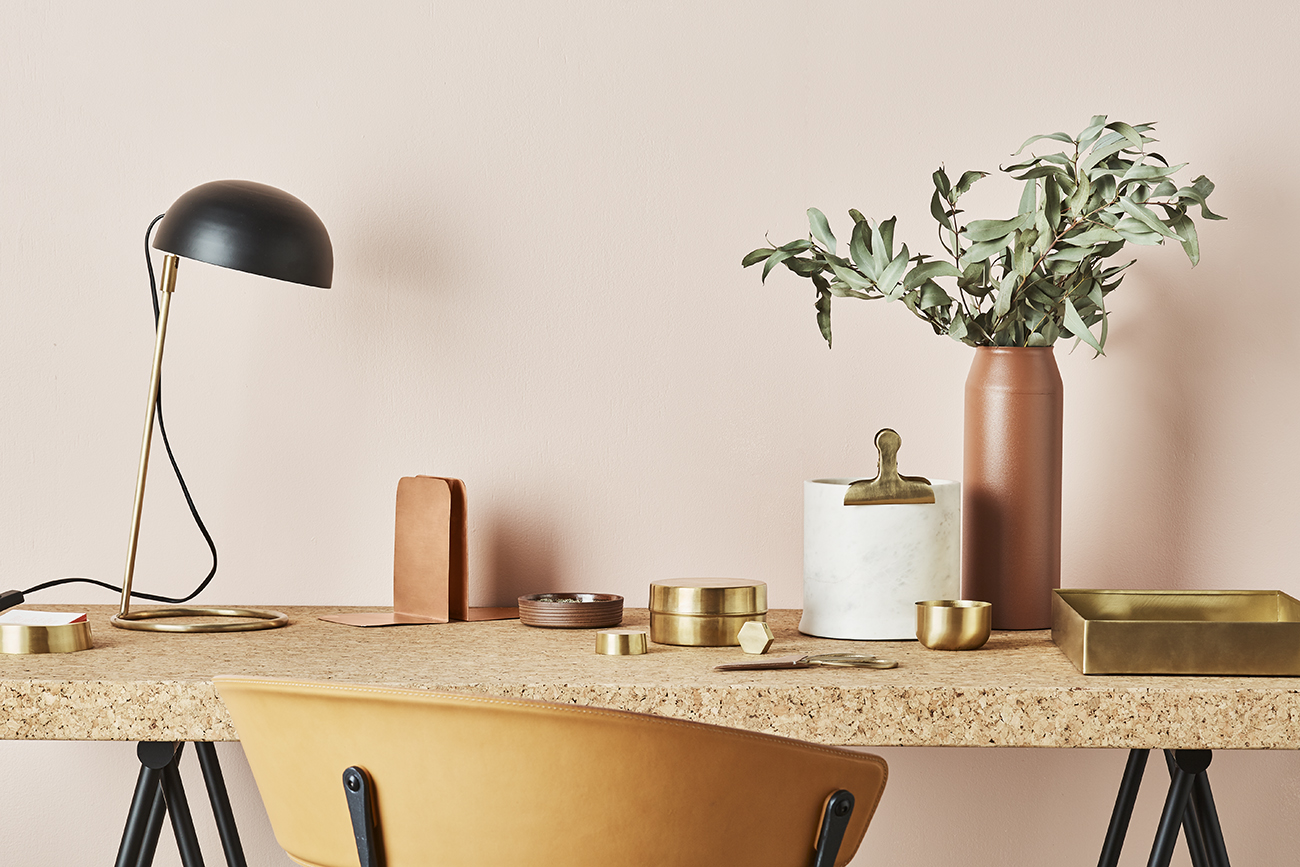 We first covered the Australian brand Lightly with their elemental Desert Shapes rug, but it turns out the whole new collection is pretty great. (We especially love that tilted task lamp.) Best thing about Lightly? They ship worldwide, for free!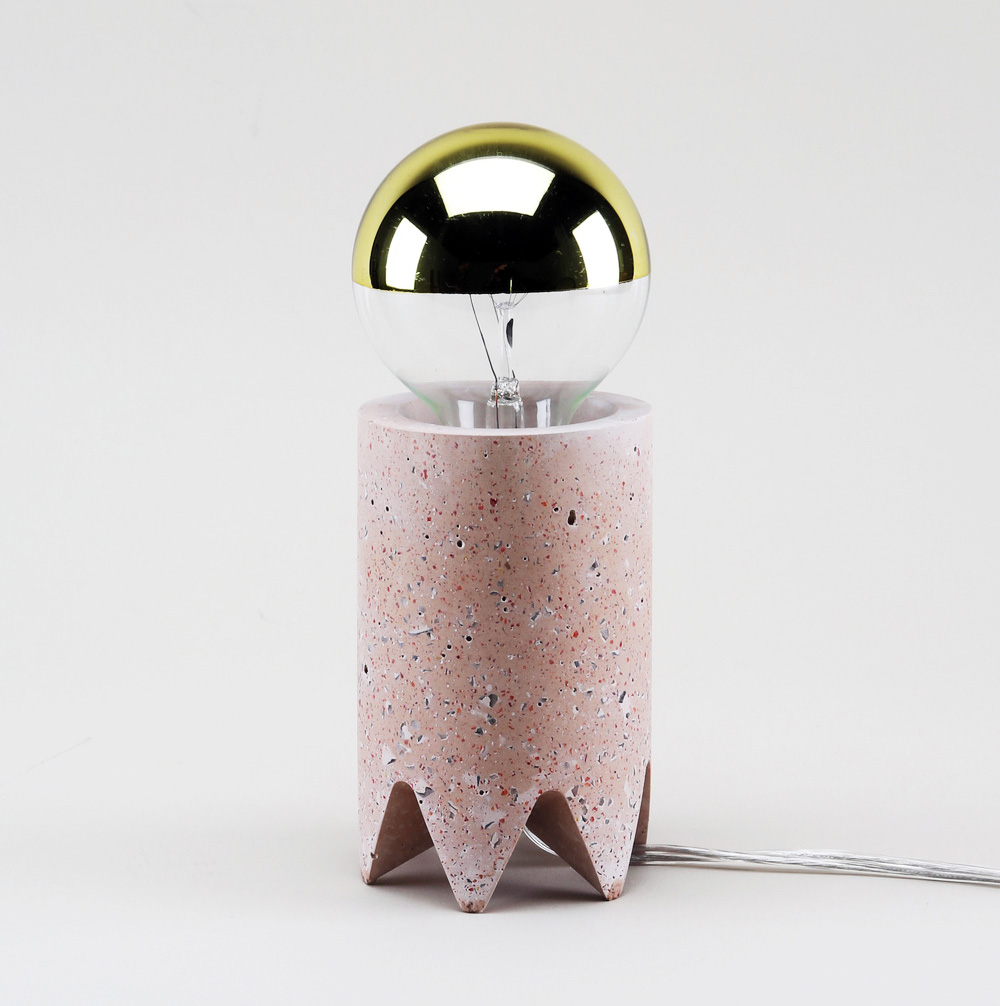 We'll be bringing you tons of finds from NYNOW over the next few days but this week we got a preview of the offerings from the American Design Club, including this cute little cast concrete lamp by the New York duo Talbot & Yoon. (They also make a mean rainbow trivet.) The lamp can also be flipped over and used as a pendant.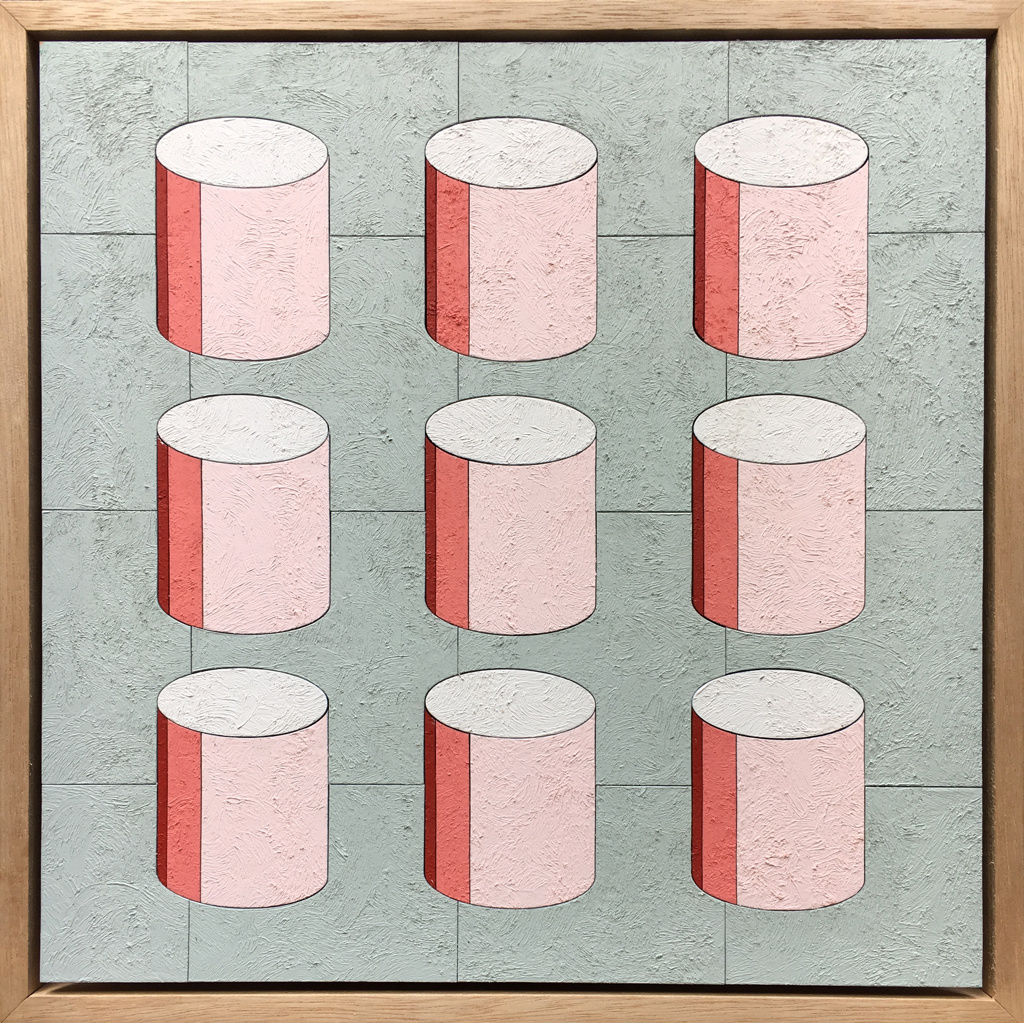 Found these painted panels by Australian artist Emma Lipscombe on Pinterest this week. A landscape architect by trade, Lipscombe creates each work by laser-cutting timber panels and painting each piece individually. Inspired by Bauhaus textile workshop patterns, Scandinavian carpet design, and Studio Dimore, among other things, which sounds like the perfect design cocktail to us.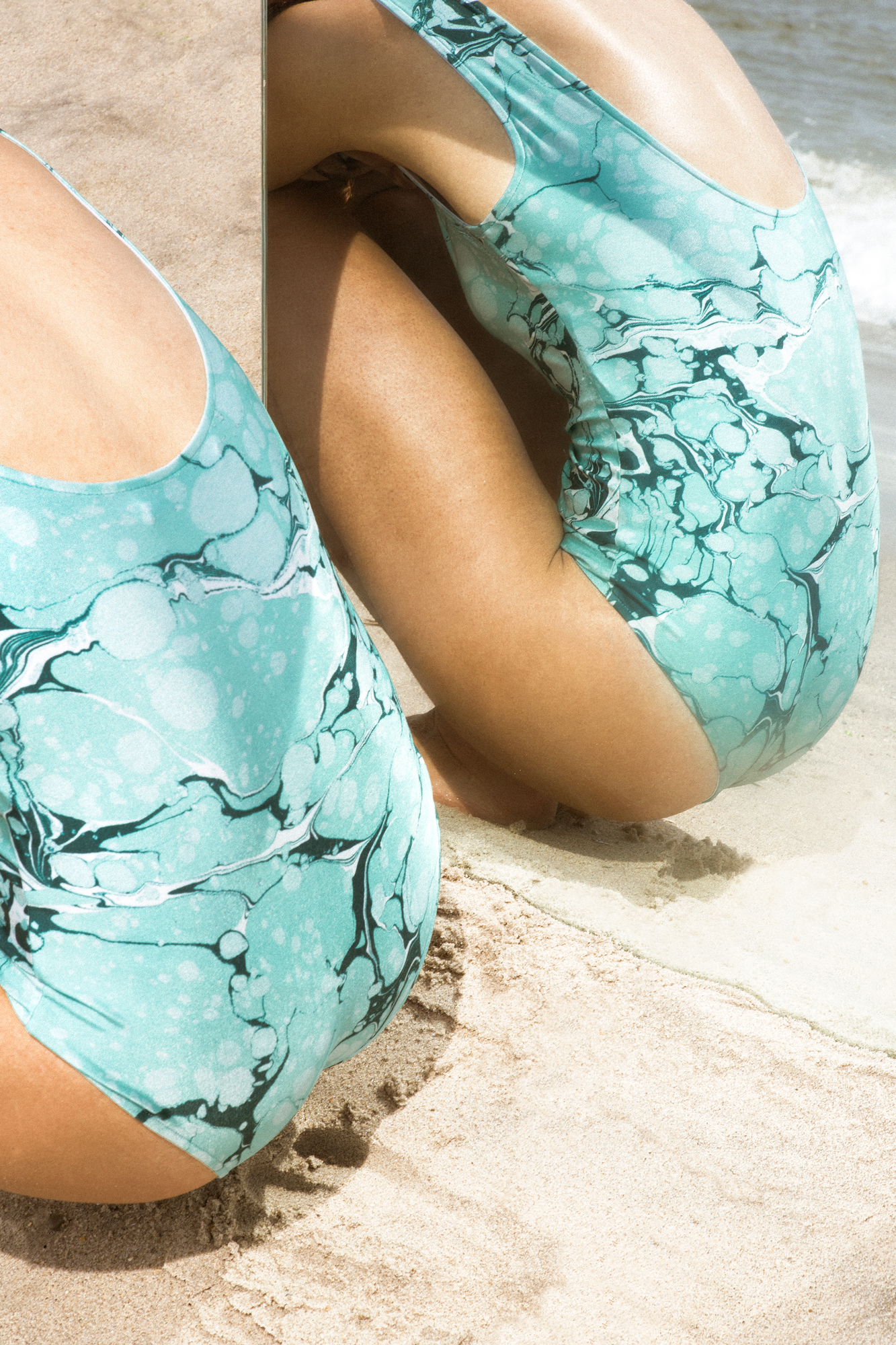 Though we are living in a golden age of one-piece bathing suits, it can be hard to find one that's both flattering and legitimately cool. Enter Isles, a new collection by Marta Caro (who's also graphic designer at The Line). Caro won the first-ever Print All Over Me Endowment with her collection of marbled one-pieces, kimonos, and cover-ups, whose dreamy patterns are meant to evoke aerial views of various islands. (Photo: Robin Stein)
Links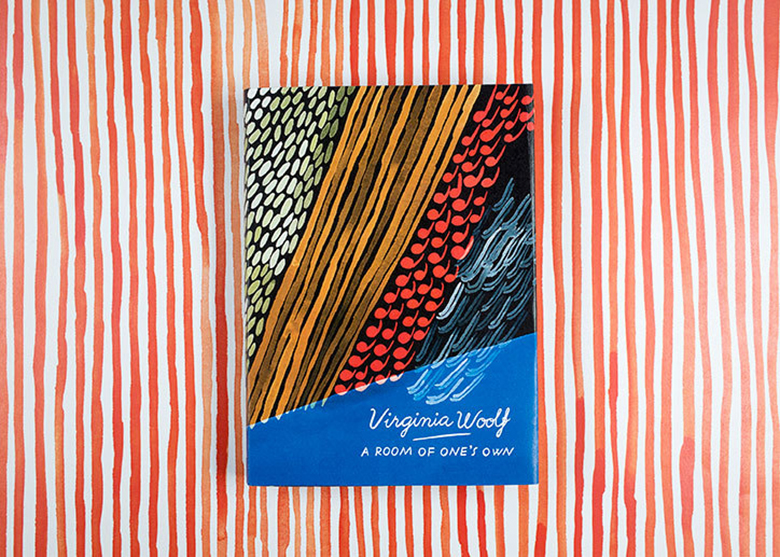 The Finnish illustrator behind our favorite ever Marimekko pattern — Weather Diary, of course — has created new covers for six Virginia Woolf novels, to be released this October. It's Nice That reports that Aino Maija-Metsola meant to channel the scenery and ambiance of each novel, but this has to be the most cheerful interpretation of Woolf we've ever seen.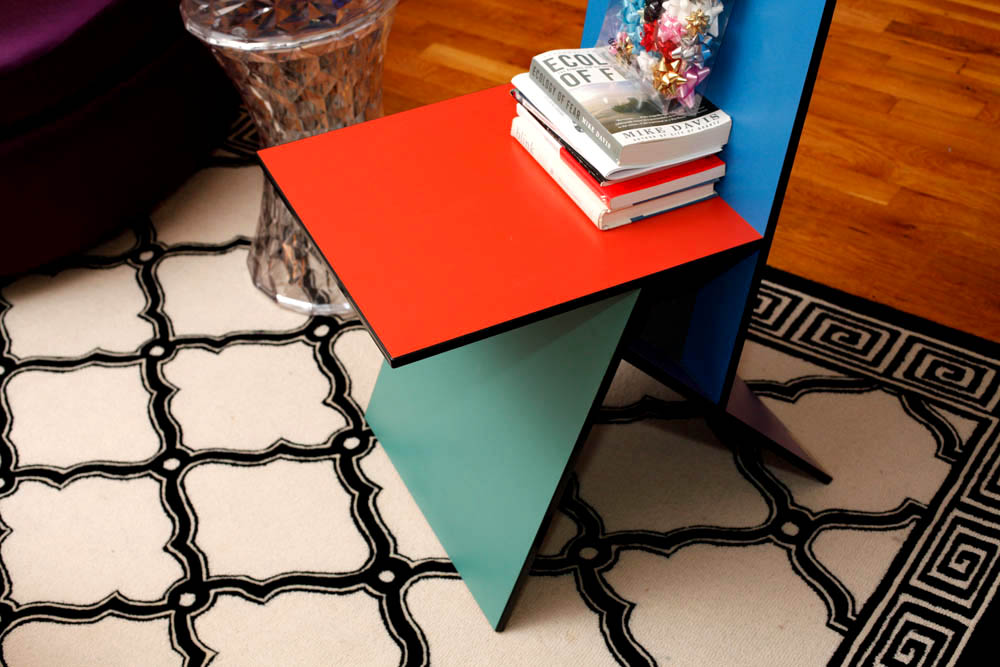 I am excited to be speaking at a daylong creative conference next Thursday called Soul Safari. Founded by Vanessa Holden, the day will gather together a group of creatives we hold in high regard, including Paul Denoly from Hawkins New York and Alyson Fox; Fiorella Valdesolo and Michelle Outland from Gather Journal; and Marissa Maximo of Anaak. I'll be speaking on the role of a curator as a voice for makers working outside conventional boundaries (and reflecting on the evolution of Sight Unseen's editorial voice and mission — that's our 2010 home tour with Rafael de Cardenas, above!) Buy your tickets here!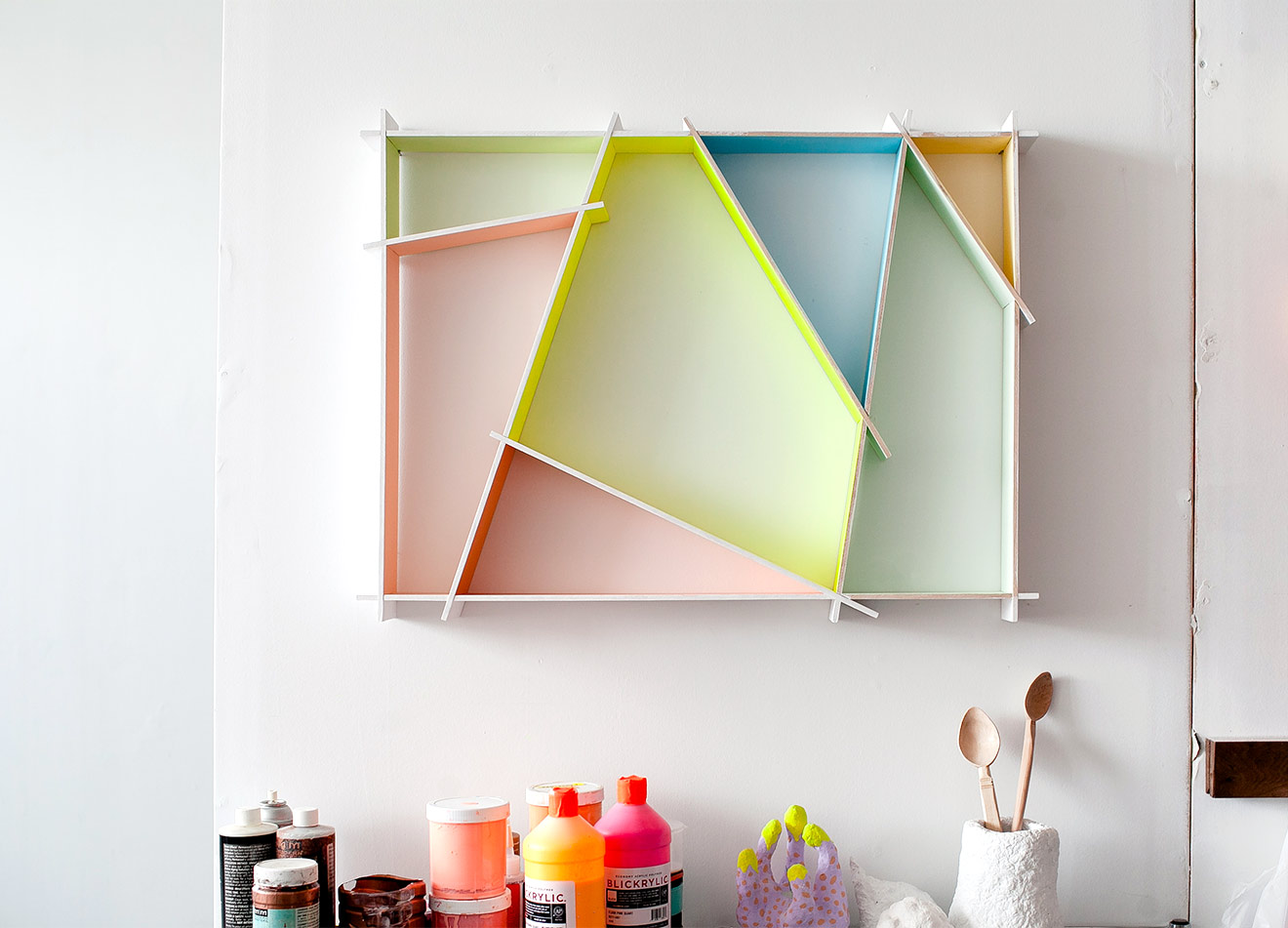 Our studio visit with CHIAOZZA remains one of our favorite stories ever published — how can all that color not make you happy? — so it's always nice to check in and see what's new in their space. We love this colorful shelving we spied on Uprise Art's recent tour — when can this be an actual product?!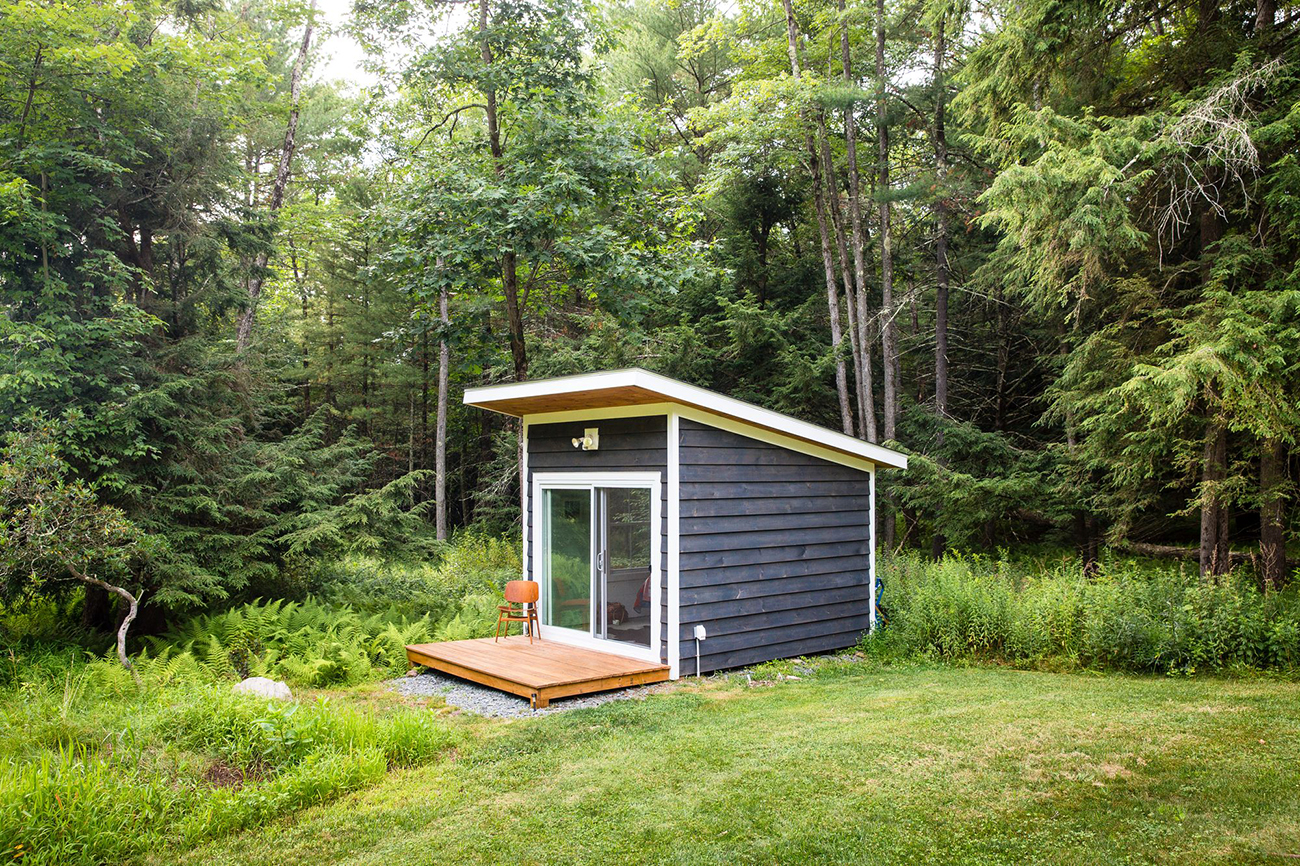 We love seeing how our design friends live, and a glimpse on Curbed this week of the Narrowsburg micro-cottage of OFFSITE alum Bridie Picot was too adorable not to share. The house is just over 500 square feet (though not sure if that includes the guest annex, above), and Picot bought it practically move-in ready from a company called Catskill Farms. (Photo: Mark Wickens)