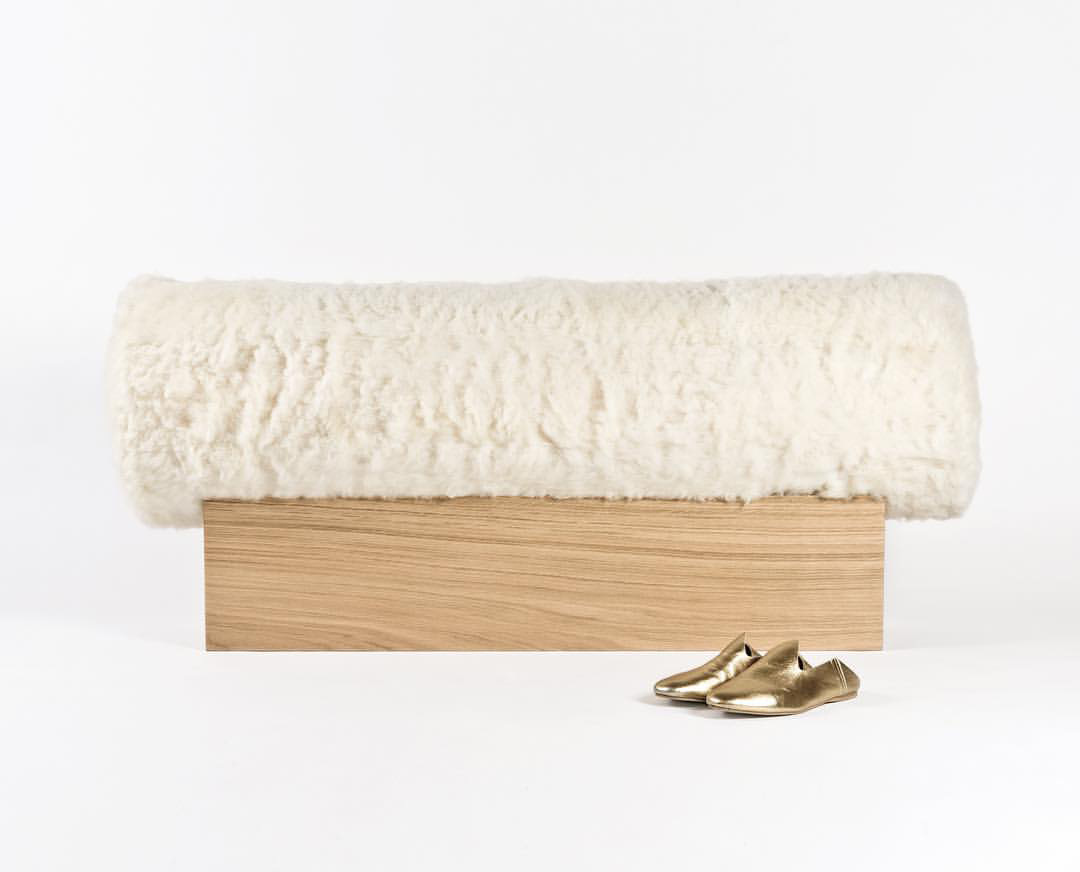 A weekly Saturday recap to share with you our favorite links, discoveries, exhibitions, and more from the past seven days. This week: The latest iridescent confections, new ceramics from New York and L.A., and some early picks from Maison et Objet, including an exciting new design brand working with a powerhouse of emerging European talents (like Thevoz—Choquet, whose new bench is pictured above).
Discoveries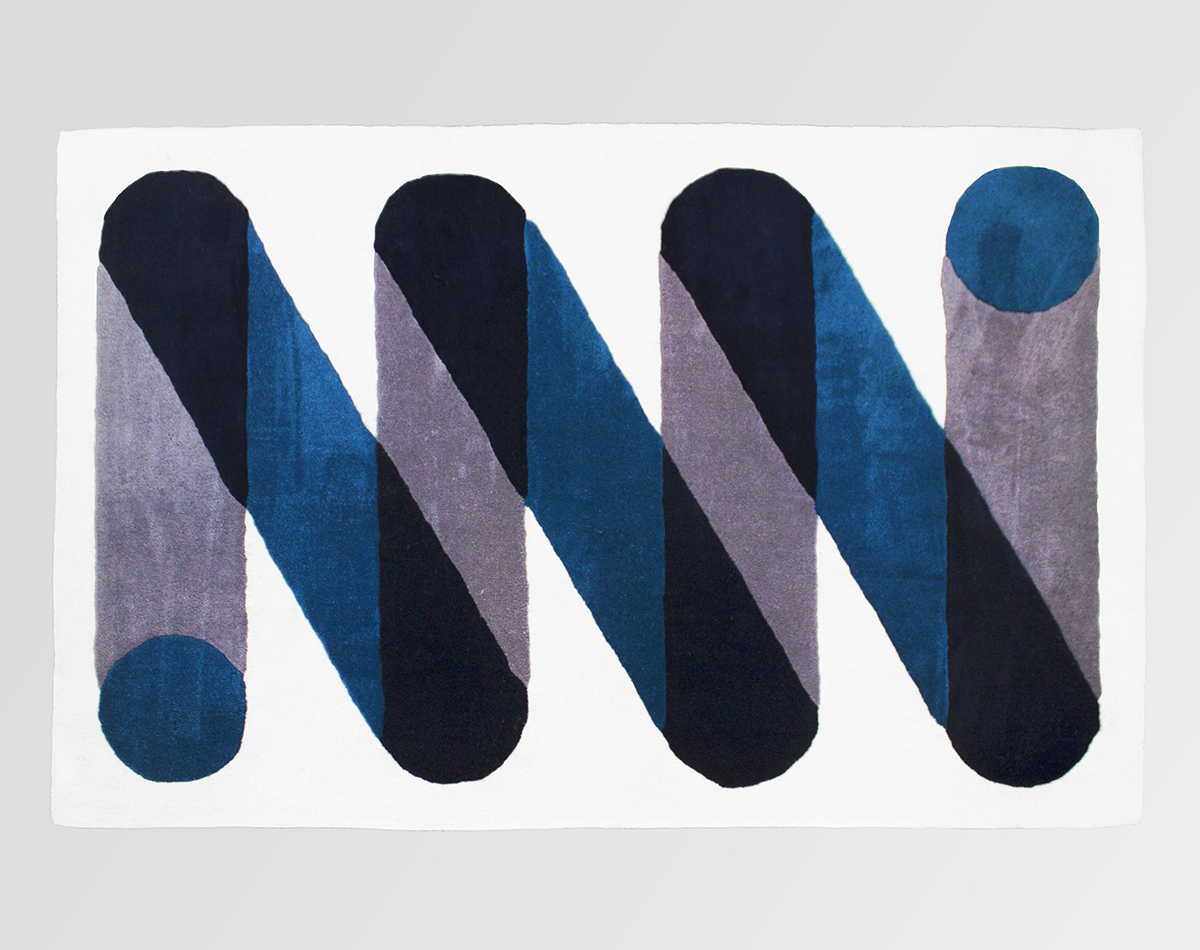 When we featured the Tunisia-based duo Marlo & Isaure back in September, they were a furniture studio on the brink of transforming themselves into a multi-designer brand. They finally launched that brand at Maison et Objet, which began yesterday, with furniture and objects by a powerhouse of emerging European talents, including the Wild Bench pictured at the top of this post, by Thevoz—Choquet, and the rug above, by the Swiss graphic design studio A3.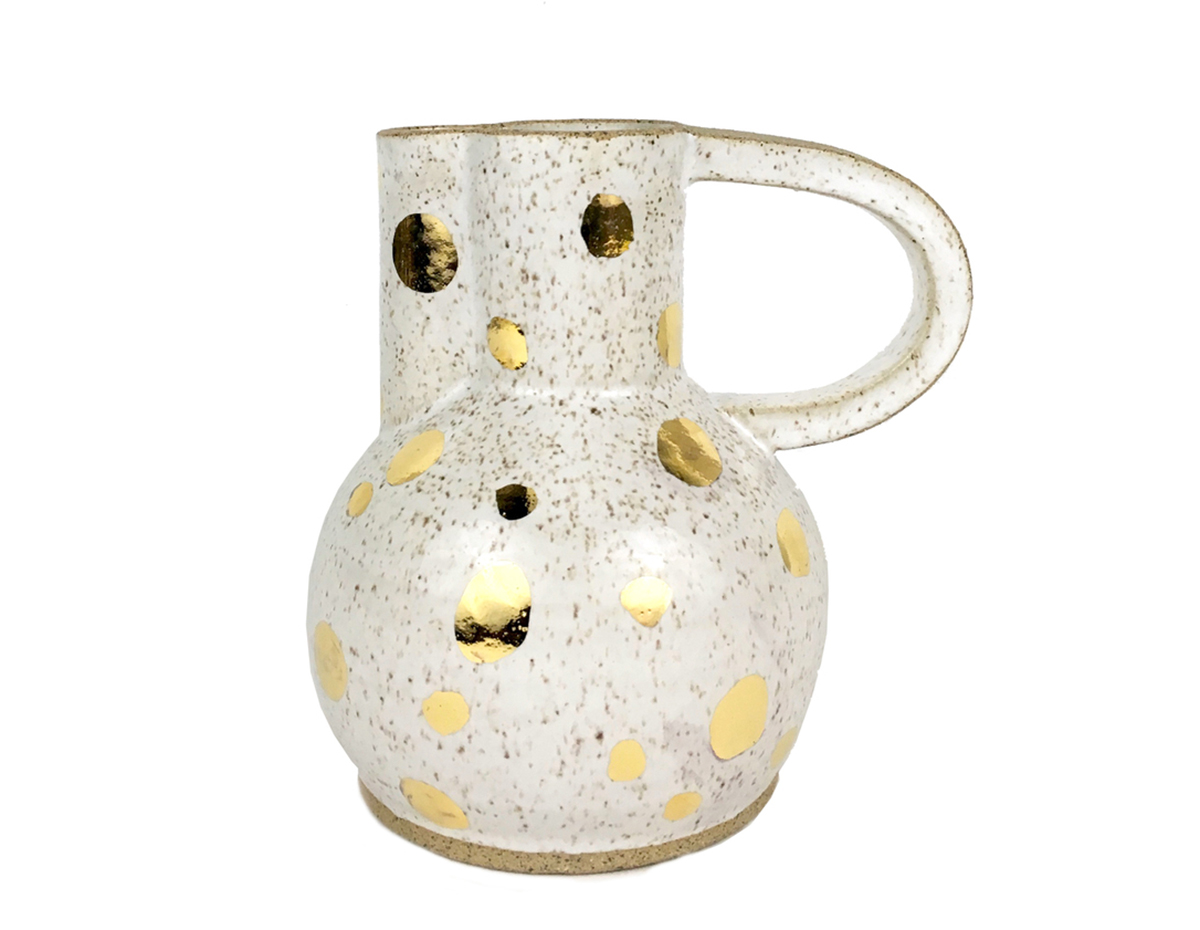 Josephine Heilpern of the ceramics studio Recreation Center — whose mugs we sell in our online shop — snuck this one under our noses: a new (we think) pitcher made in her typical speckled glaze but with real gold dots painted on top. There's a great new gold grid platter too.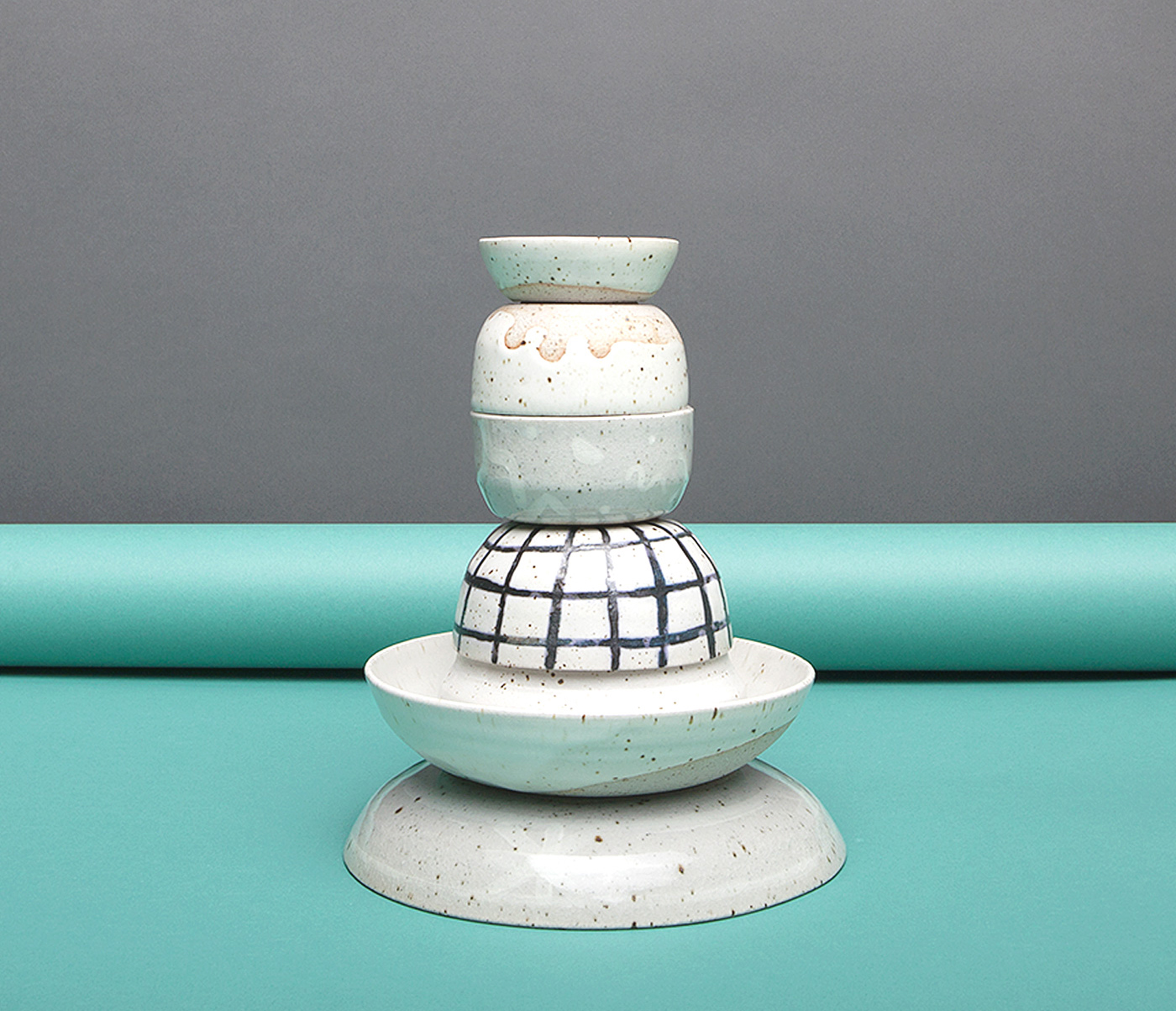 Another one that flew under our radar somehow: the second collection of Banchan ceramics sets from the new-ish L.A. design outfit TOOOLS, whose launch we featured last summer. Many of the sets are already sold out, but the one pictured above is still there for the taking… At press time, anyway…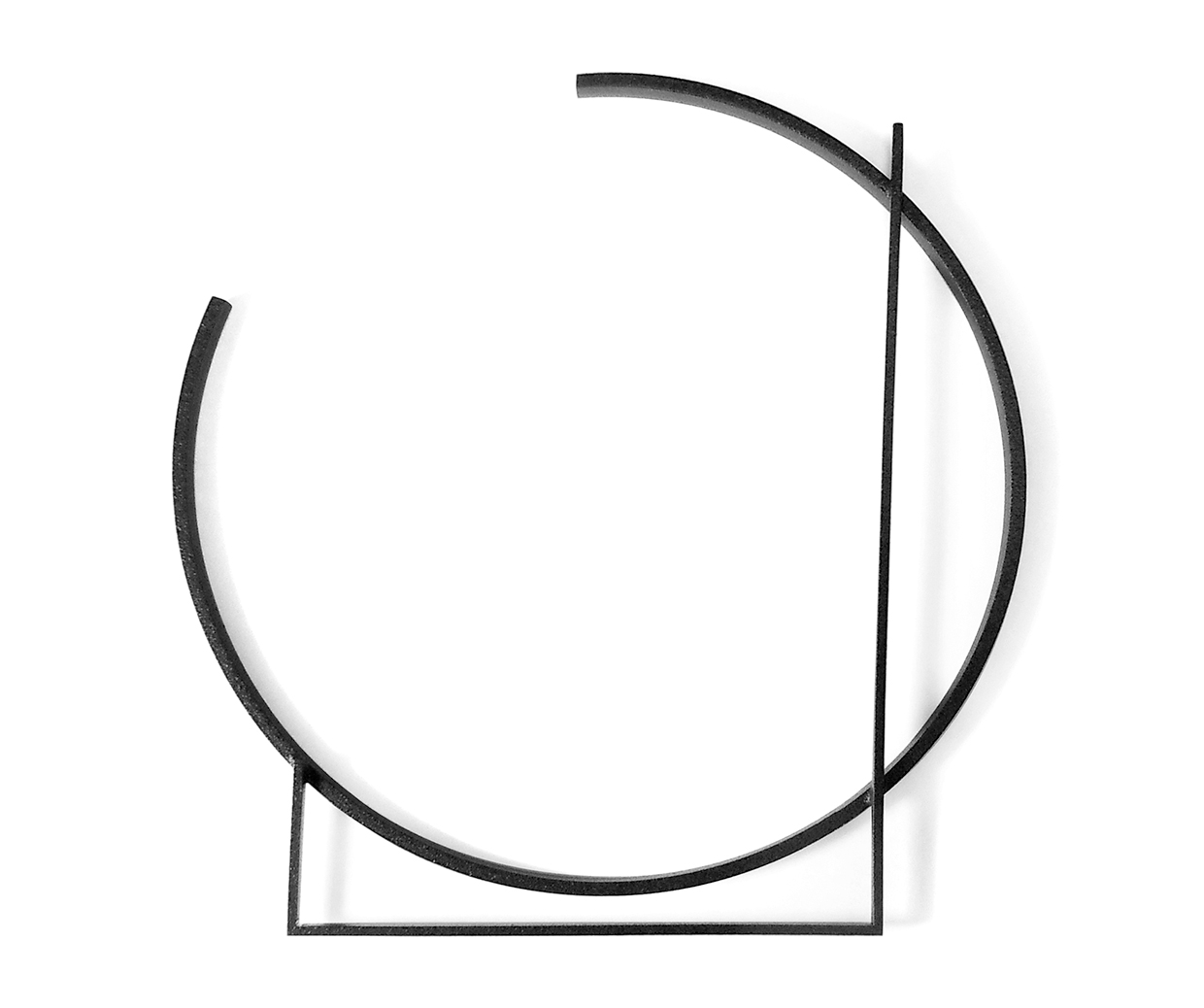 We discovered the work of jewelry designer Iker Ortiz this week on the website of the Mexican design gallery Angulo Cero, and are intrigued with her sculptural Zollverein choker, which is made from stainless steel and has a lovely asymmetric shape.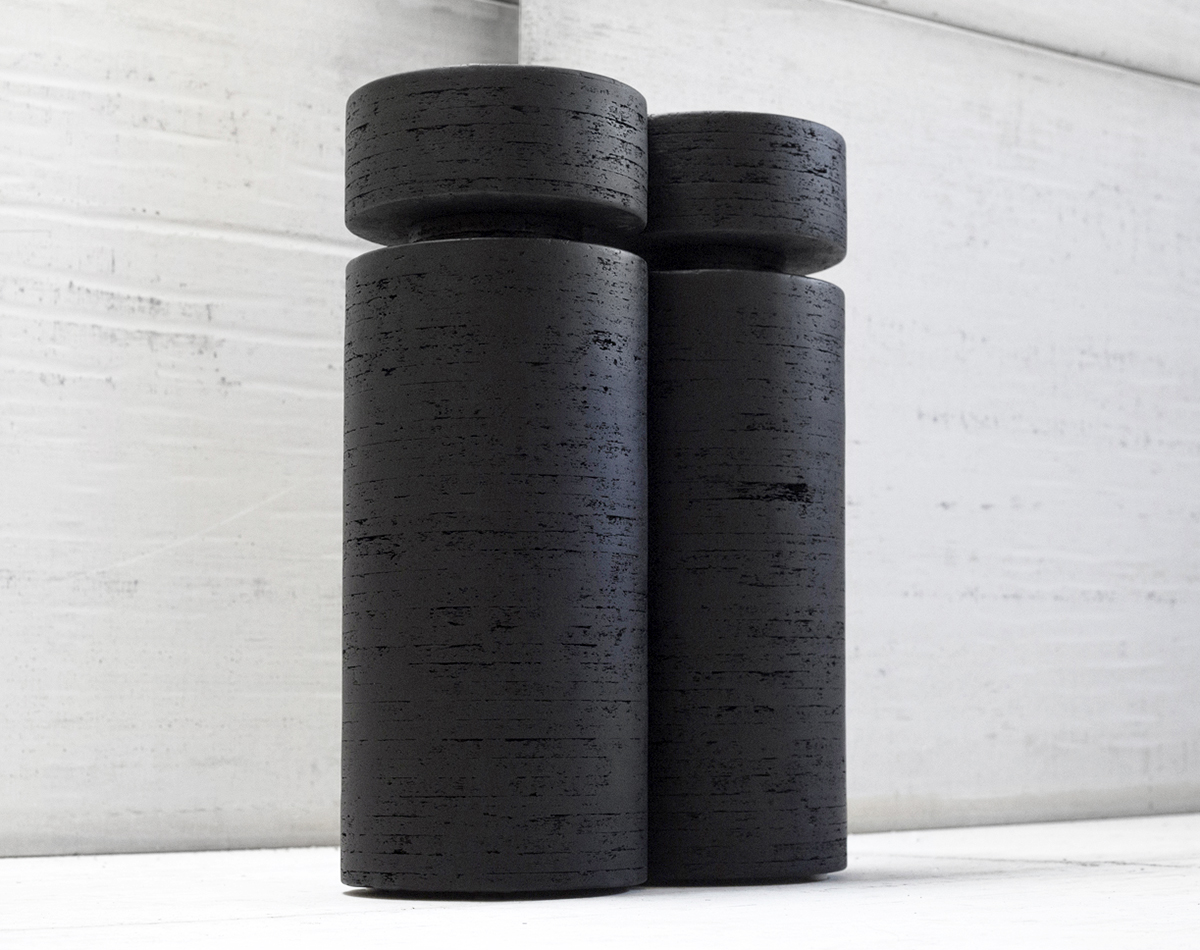 We love Brutalist architecture. We also love furniture that's directly inspired by Brutalist architecture, hence we love this side table by May Furniture, which also comes in grey and white. It looks like concrete, but it's actually made of a proprietary compressed hardwood of some kind.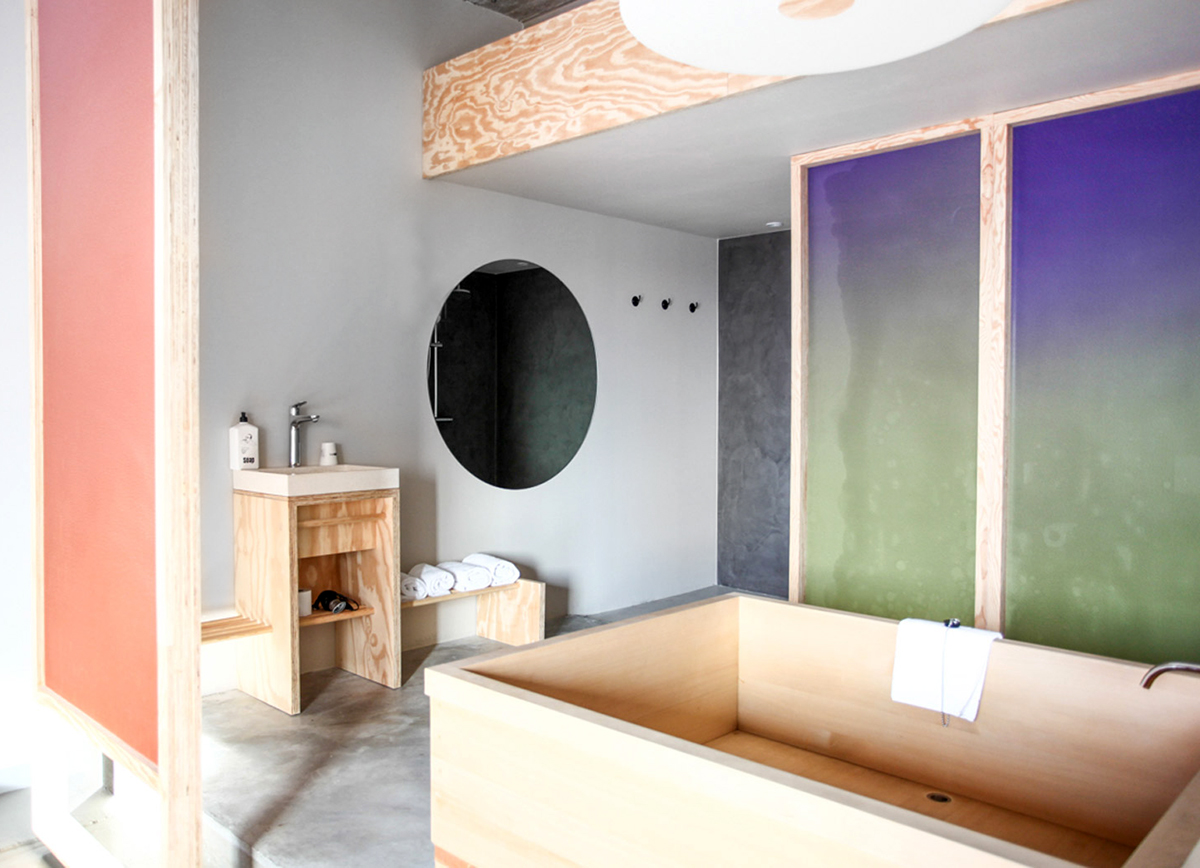 Dezeen alerted us to this hotel room interior in Amsterdam by Hanna Maring, which features a plywood bathtub and vanity plus the most beautiful ombre room dividers. See the full project here.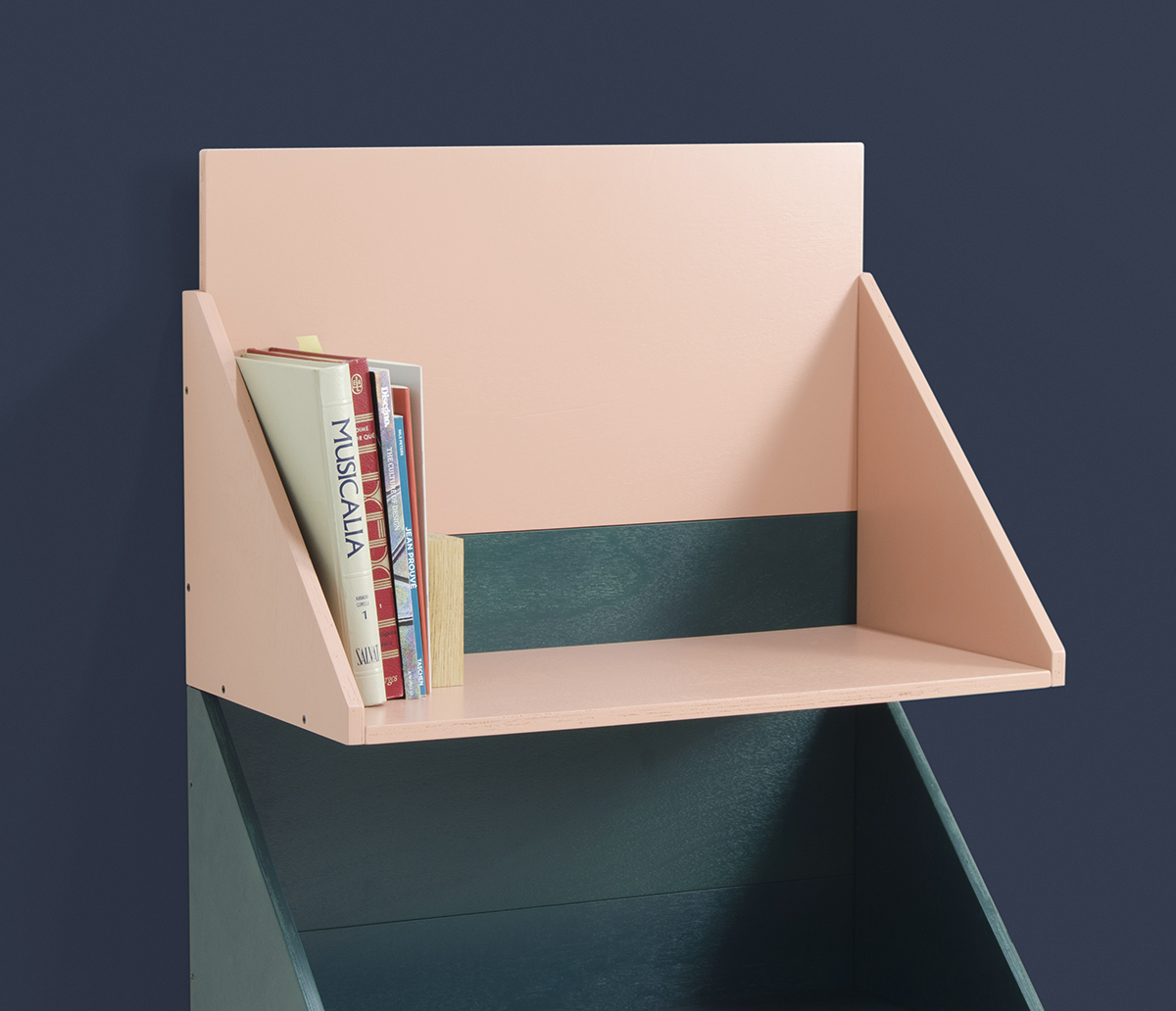 The ultra-simple UGO wood shelves by the Stockholm-based Spanish designer Jorge de la Cruz come flat-packed and, when expanded, stack together in the nicest way, with a strip of color from one shelf showing through in the base of the one above it. Great color palette, too (they also come in grey and natural wood). They're inspired by the Uno Sull'Altro bookcase originally designed in 1967 by Ugo La Pietra.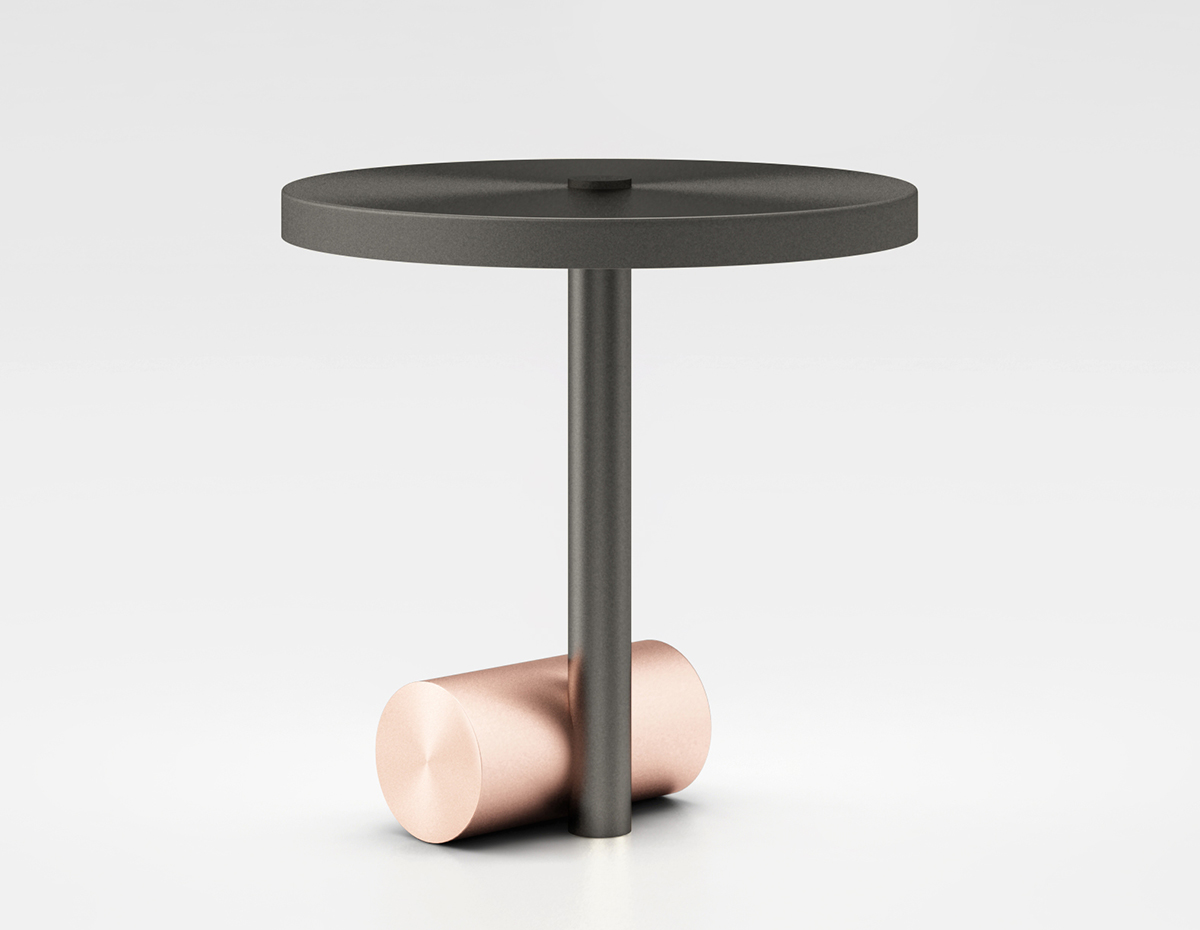 We've made no secret of our enduring love for the French design studio Pool, and they just released another zinger at Maison et Objet — the Calée Lamp, whose weighty base keeps it stable, despite any appearance of imbalance.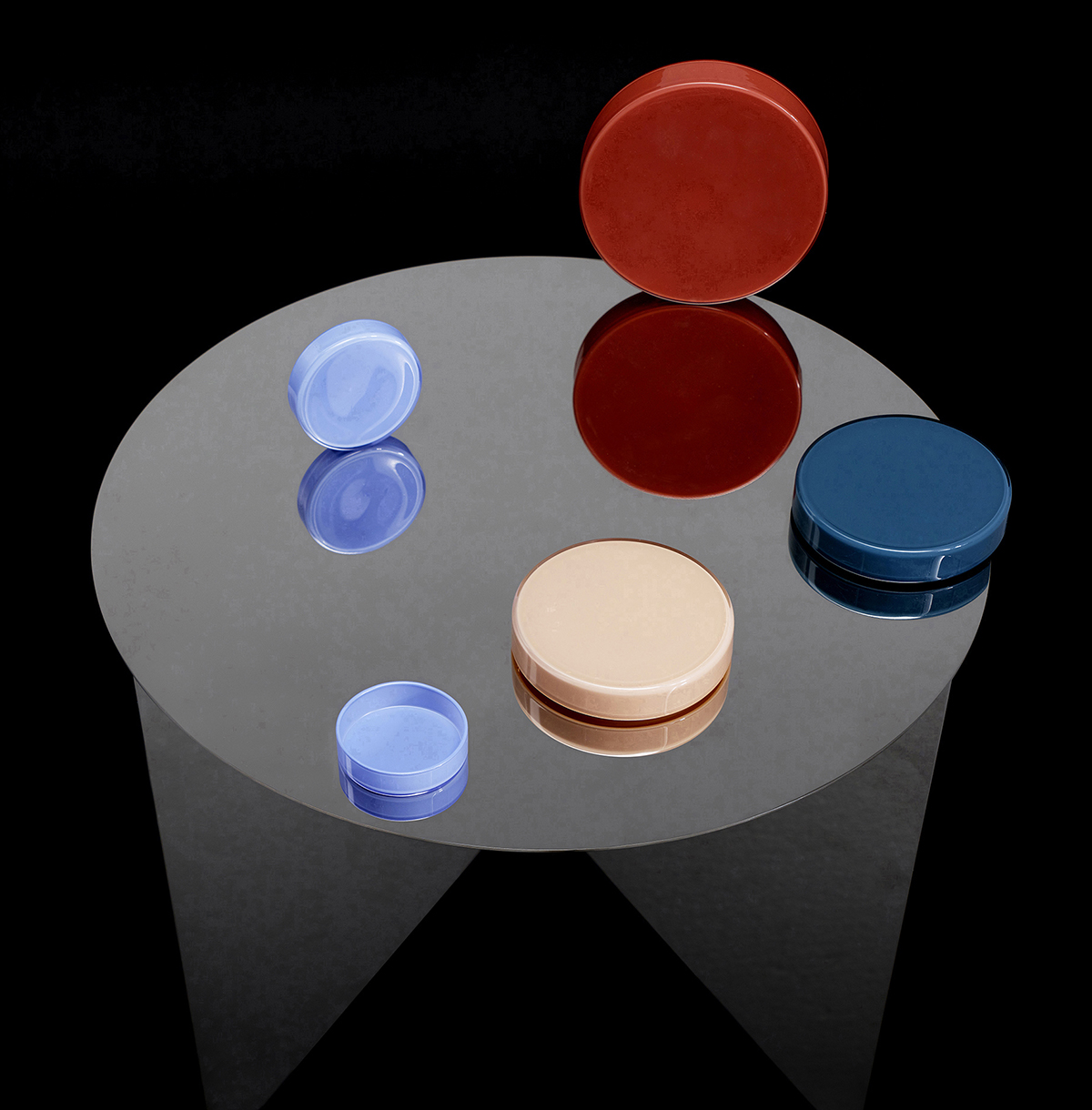 Hay recently released a colored version of their glass Bits & Bobs boxes, and we just really liked this press photo featuring some of the line's newest hues.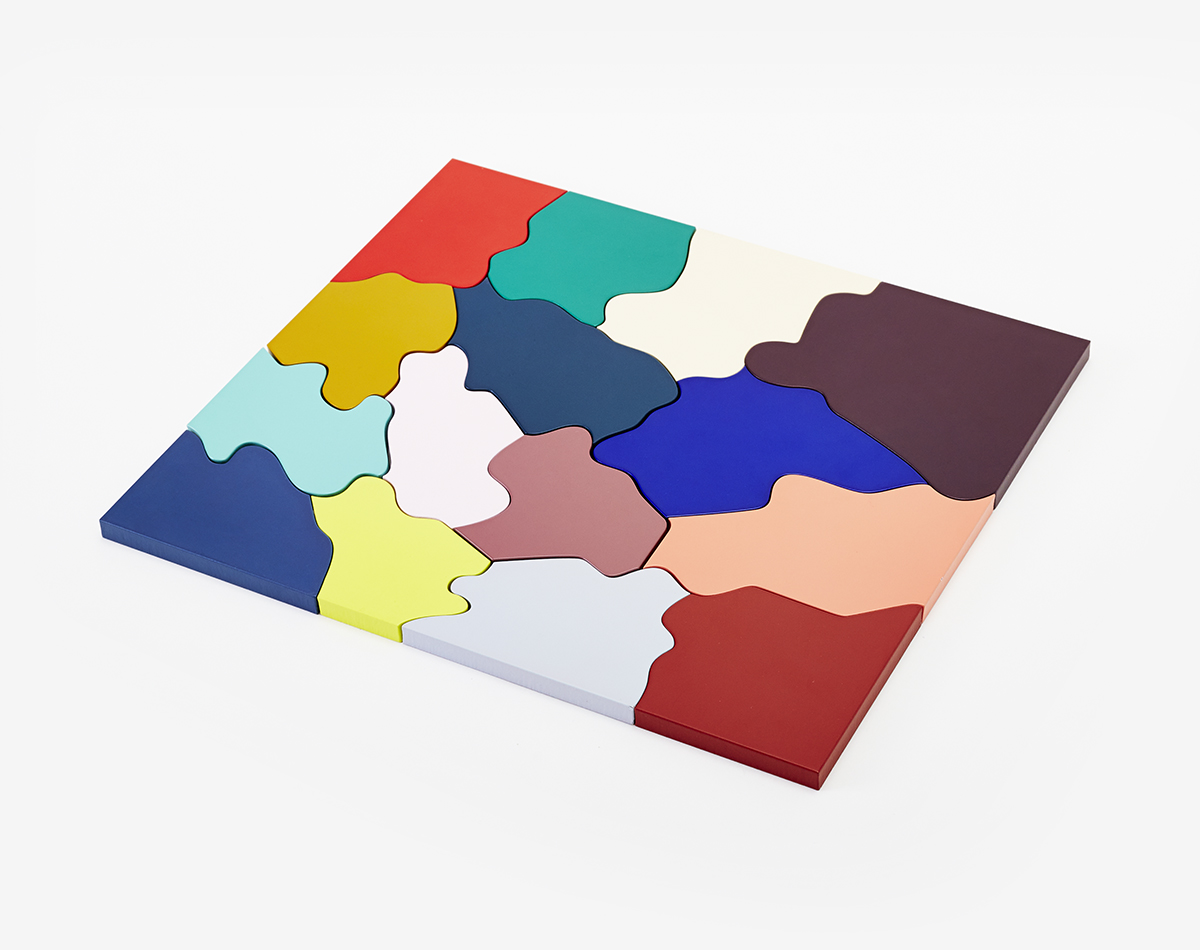 Areaware also released a preview of its offerings for spring 2016, and among them is this colorful puzzle by Clara Von Zweigbergk, best known as the designer of Hay's uber-popular Kaleido Trays. The puzzle will be available starting in early March.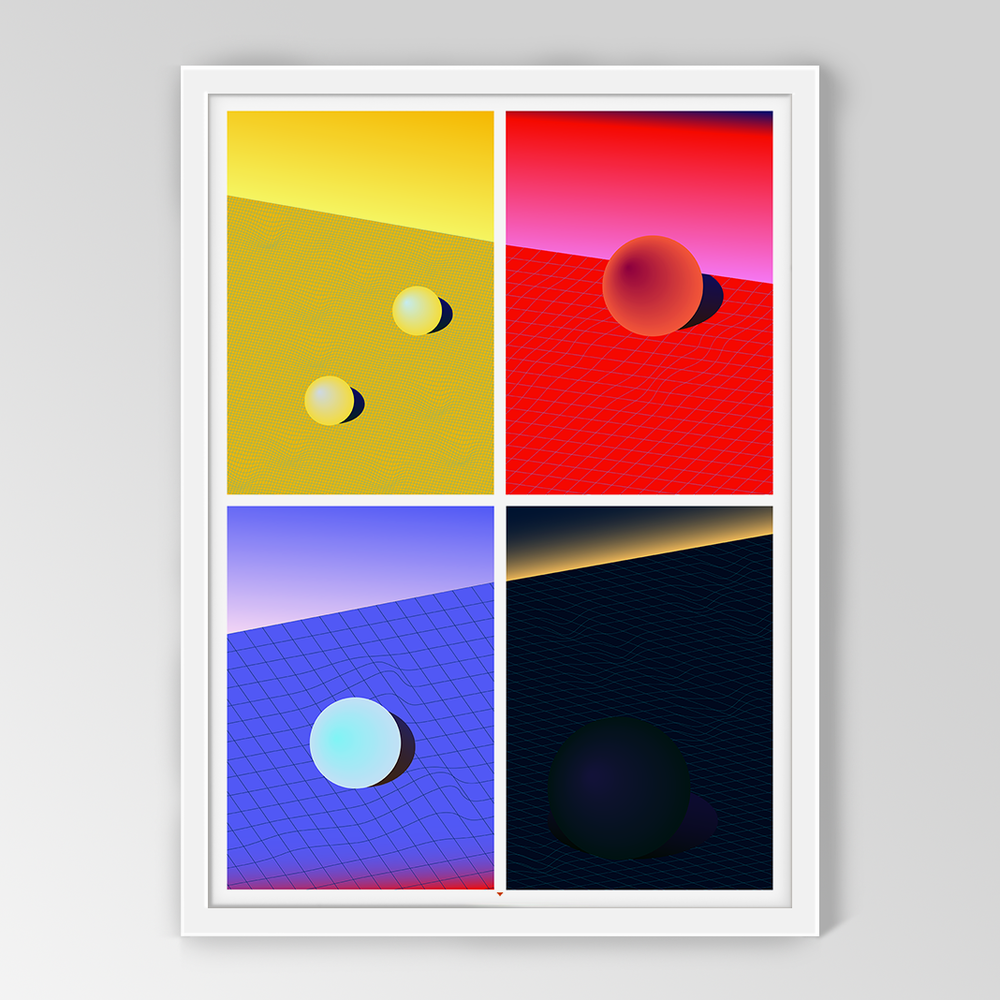 This week the German design studio Fundamental Berlin released a dozen new prints into their online shop, which start at a mere $27. This one's called Countertops.
Iridescence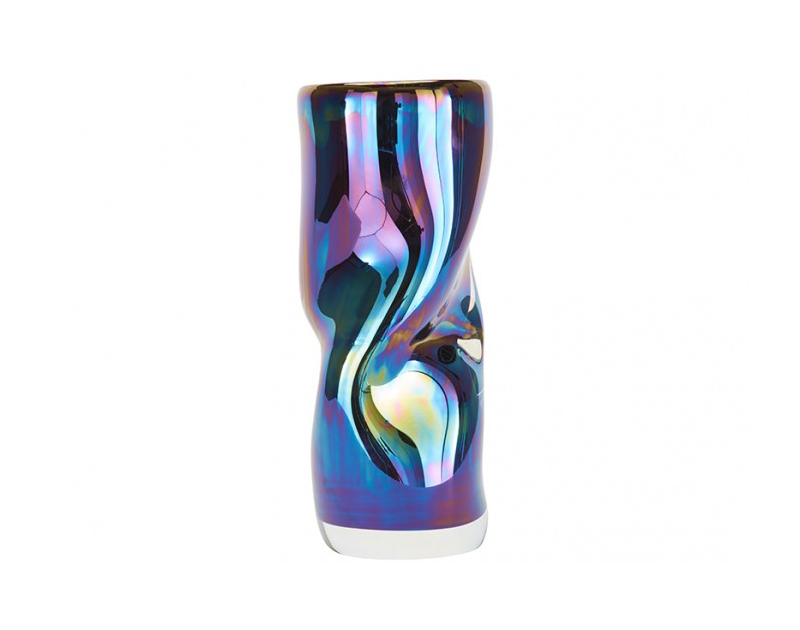 It's been a big year for iridescence, and Tom Dixon has just underscored that fact with a new collection of vessels and candles with oil-slick surfaces, including the tall Warp vase above.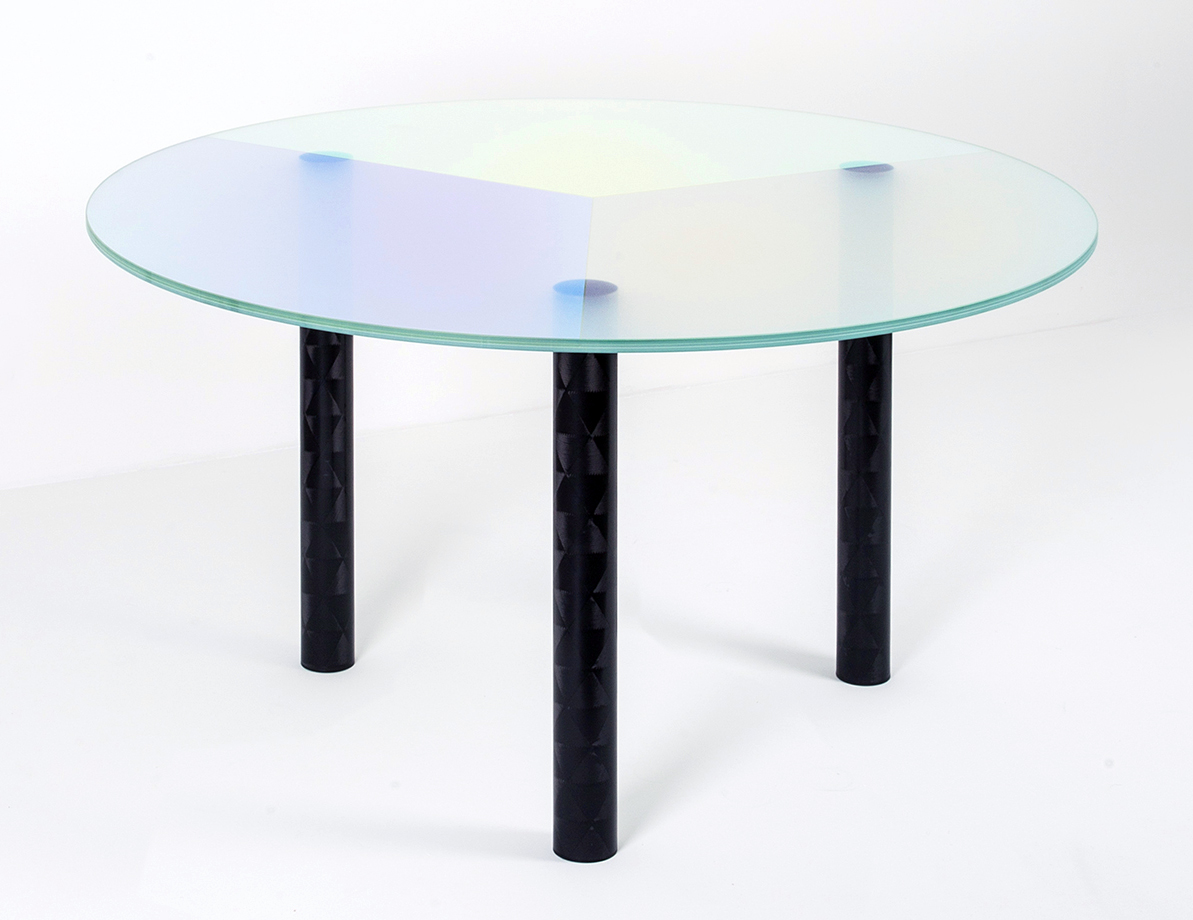 The Pow Table by Robert Stadler, on view now as part of the current "New Works Only" exhibition at Carpenters Workshop Gallery in Paris, has a top with the most stunningly subtle of iridescent sheens.
Exhibitions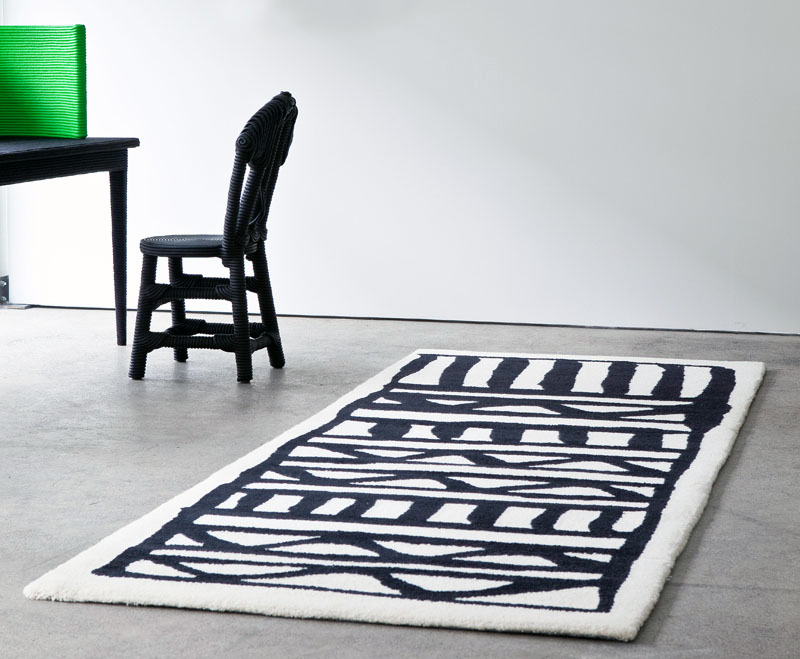 In three days, the collaborative design brand Ormond Editions will launch a new collection of works by Christian Astuguevieille with a show in its Geneva showroom. We would snap this graphic black and white rug up in a hearbeat. (Though in reality we'll be more likely to be getting our rugs here for the forseeable future — ah, the life of an underpaid journalist.)