03.04.17
Week of February 27, 2017
A weekly Saturday recap to share with you our favorite links, discoveries, exhibitions, and more from the past seven days. This week: a plywood paradise in Topanga Canyon, a fashion presentation outfitted with contemporary design icons, and a series of tapestries that are way too chic to be acoustic panels.
Links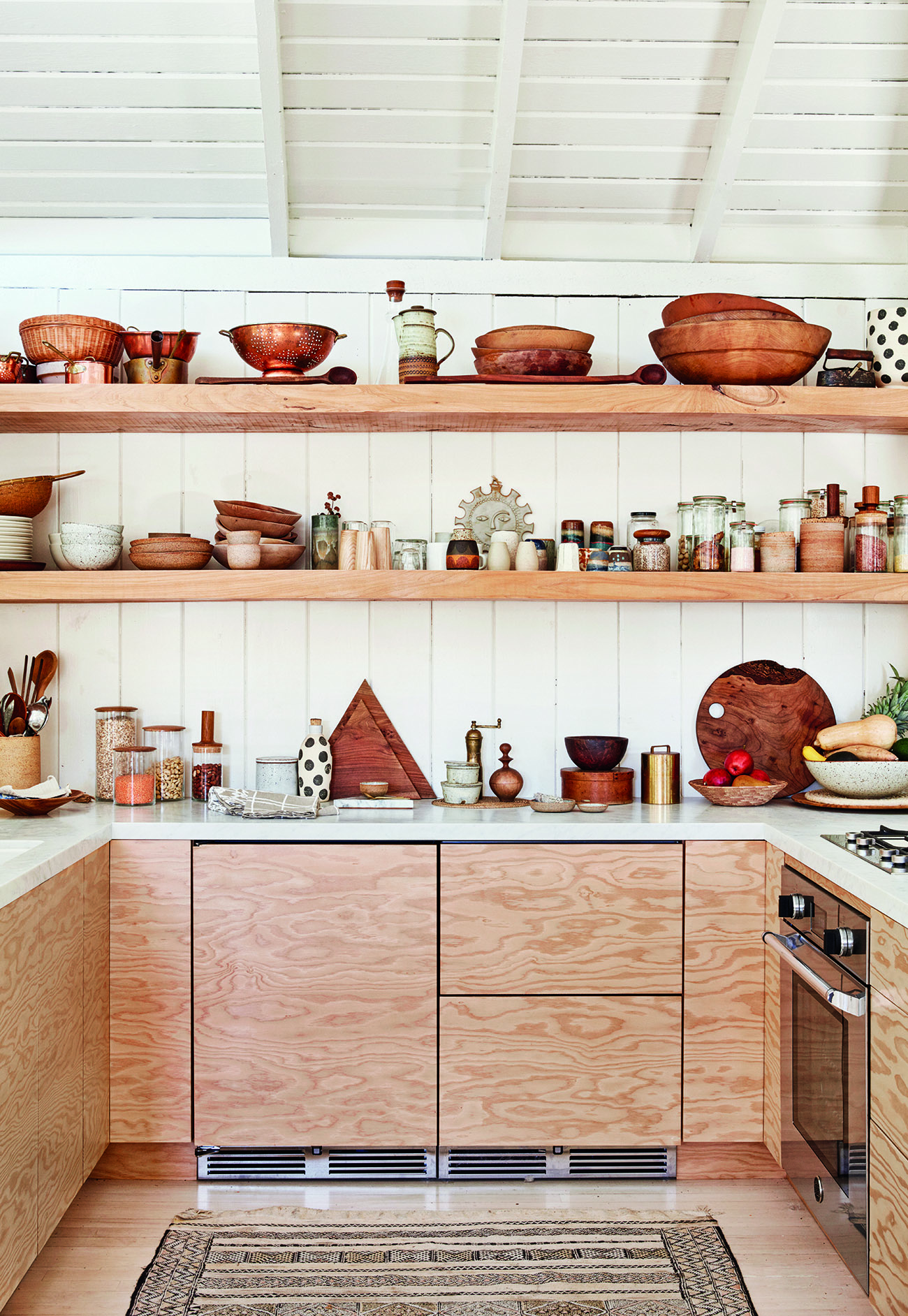 A bit late to the party on this one, but we picked up the latest copy of Domino en route to a recent beach vacation and found this gem of a kitchen inside, belonging to one of our favorite artists, Serena Mitnik-Miller. She and husband Mason St. Peter renovated this Topanga Canyon cottage from top to bottom, all in neutral tones and white. See the whole home tour here, then head to Mitnik-Miller's Instagram for more of that cozy plywood life.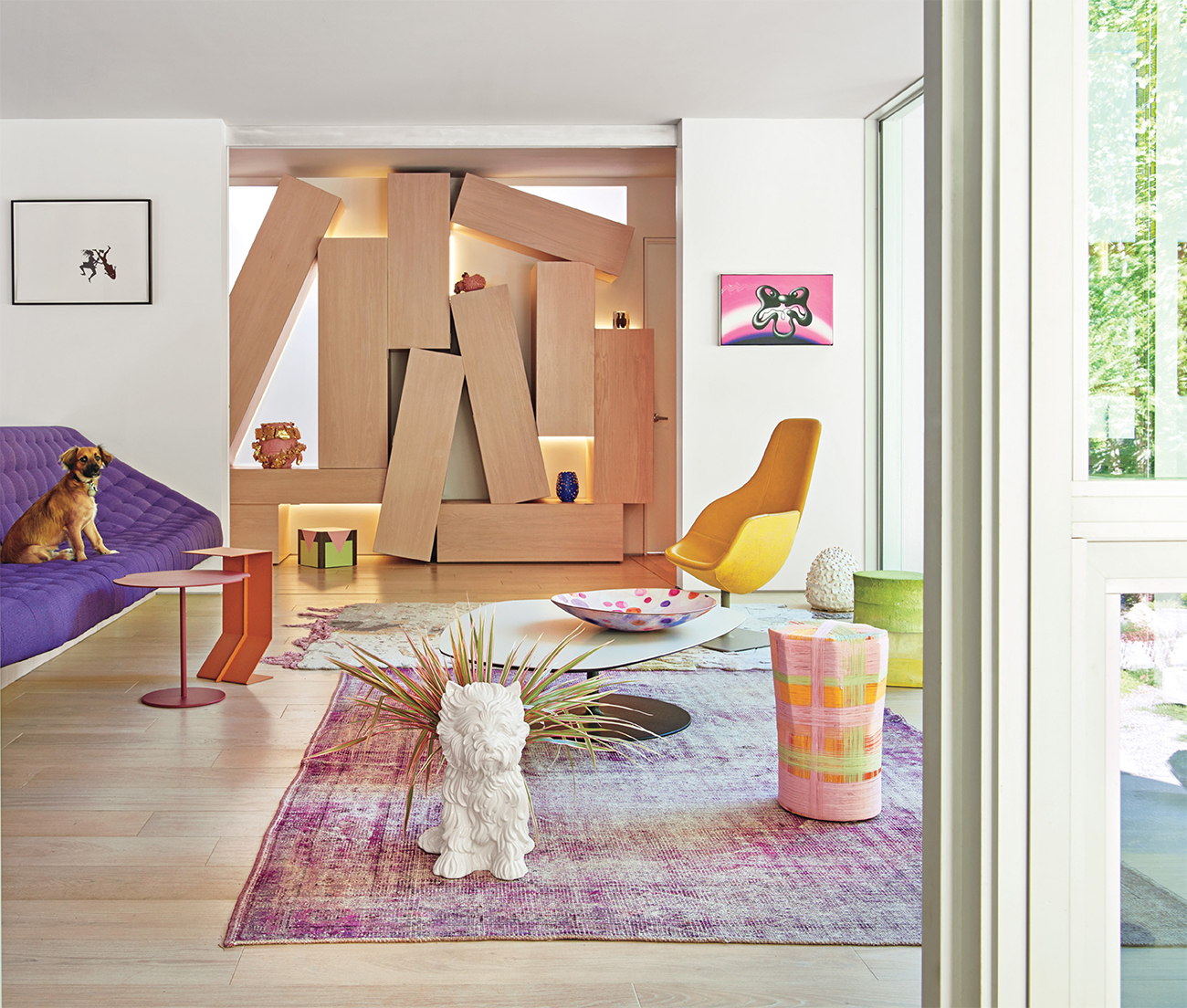 Another envy-inducing home on W Magazine's website, this one belonging to artist Marilyn Minter. The artist has quite a contemporary design collection at her Cold Spring weekend house, including a thread-wrapped stool by Anton Alvarez and a sand stool by Kueng Caputo; the amazing wooden jumble of boxes (hiding a coat closet) is by architect Giancarlo Valle.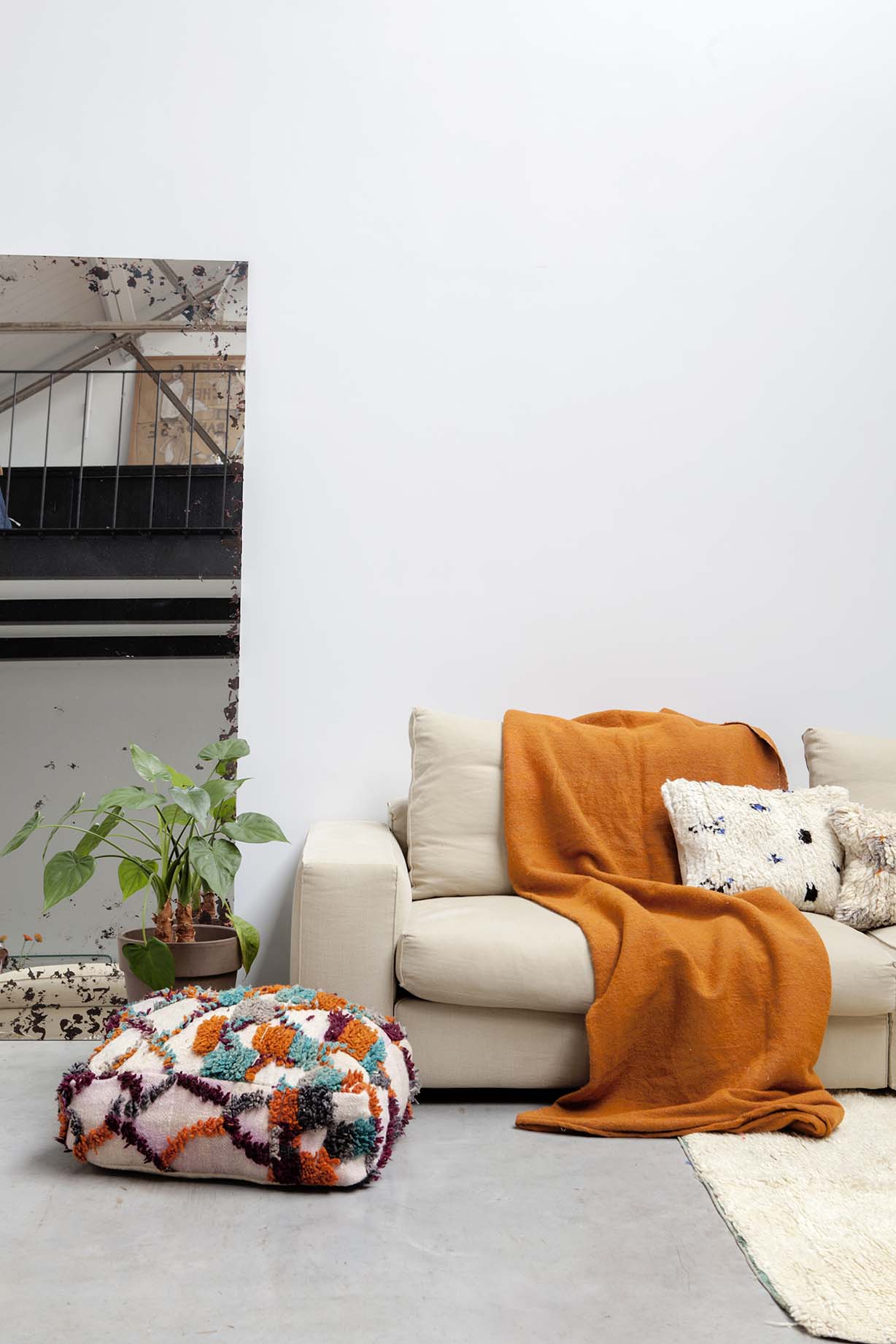 A new online shop based in Amsterdam, called My Habitat, was originally founded by two friends who wanted to sell a selection of Moroccan rugs.  "To our surprise," they say, "all of the vintage rugs we loved were were either too small or had the wrong proportions to use as a rug. At this point we decided we would use these beautiful pieces to create something new." The store features interesting Azilal, Beni Ourain, and Boucherouite specimens that have been made into pillows, floor cushions, or wall hangings.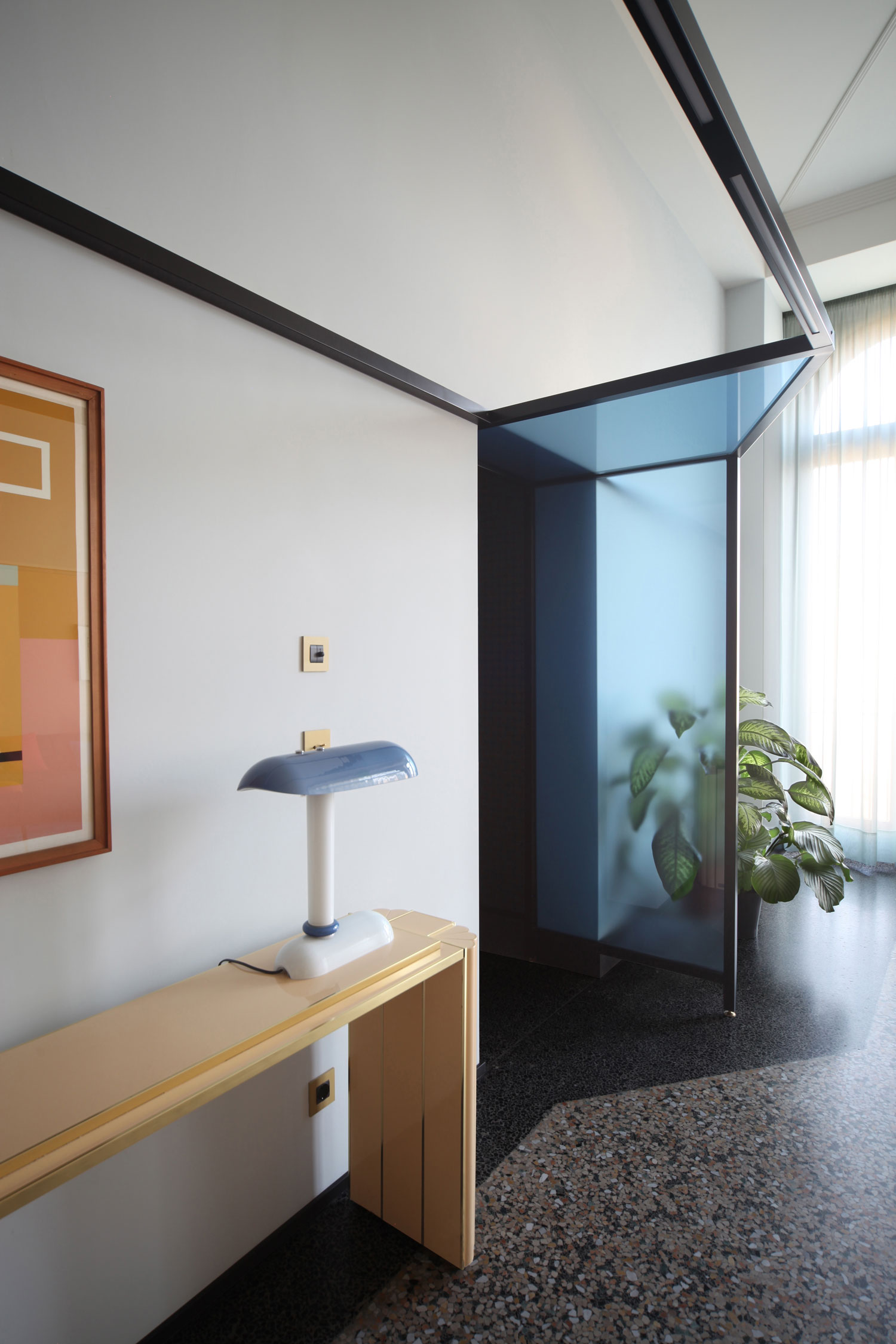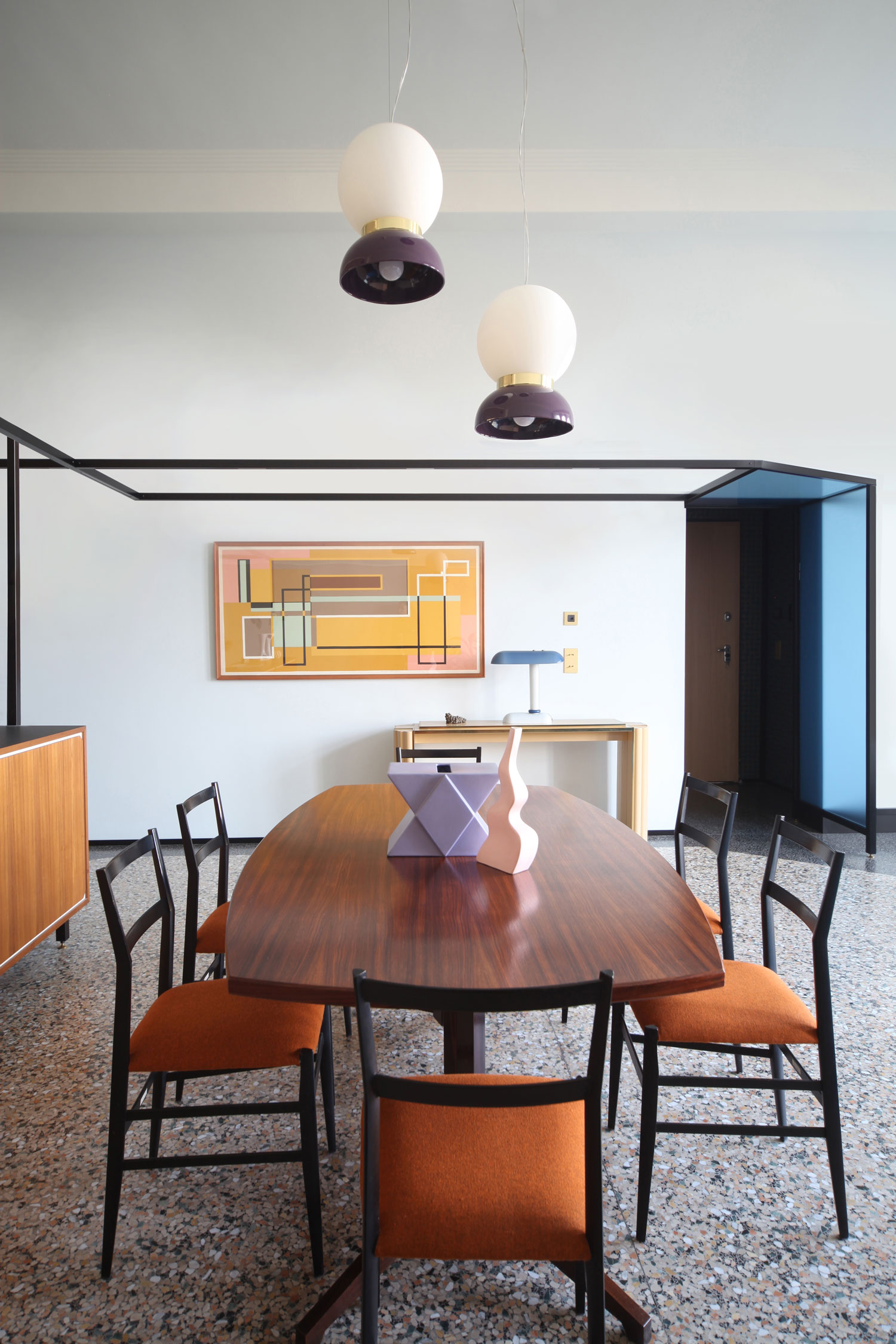 On Yellowtrace, a Turin apartment by Italian firm Marcante Testa features the coolest terrazzo floor (called seminato), vases by Mendini and Sottsass, a 70s-era console, and WHAT is that amazing lamp? If anyone can identify it, let us know.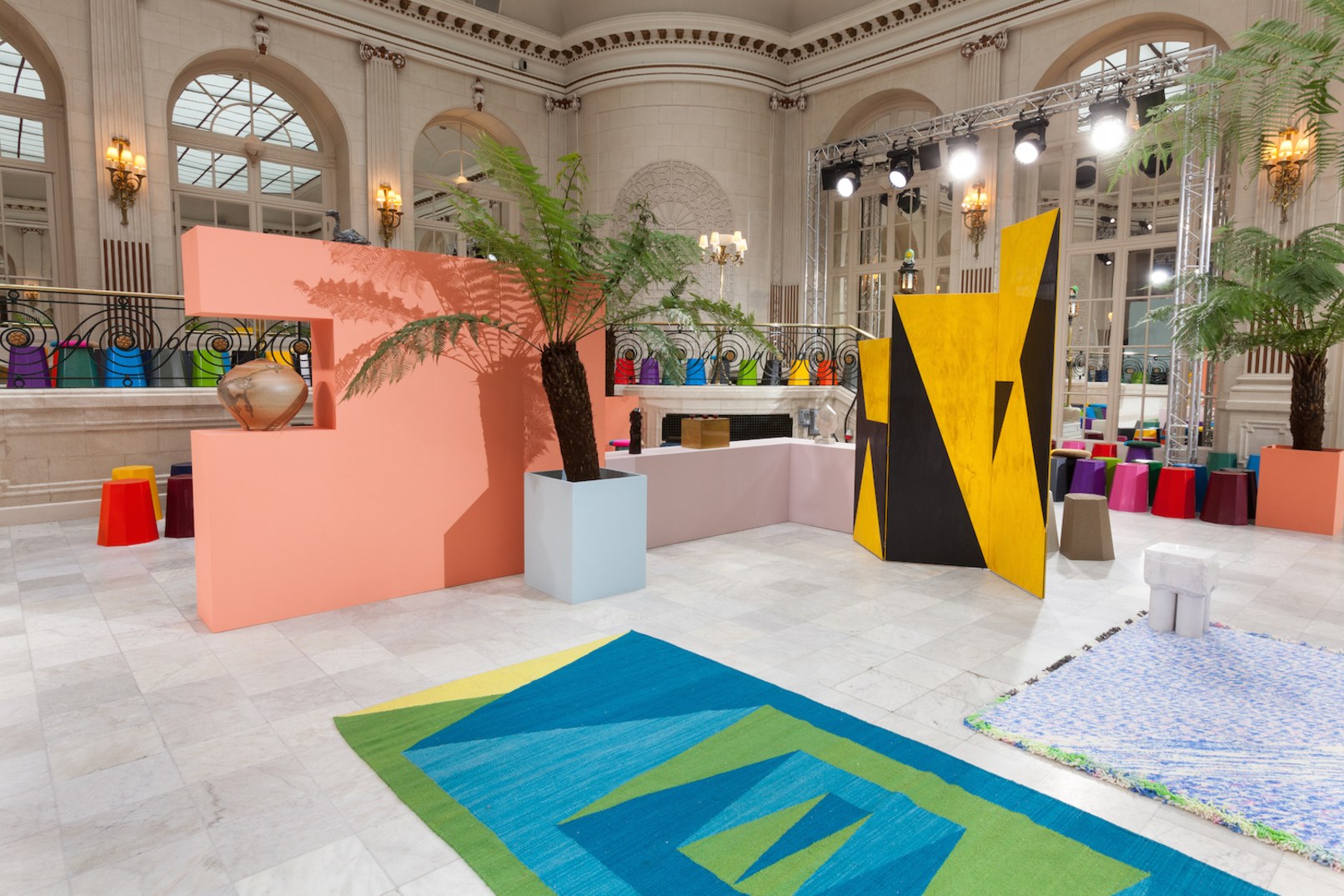 At London Fashion Week a few weeks ago, this was the jaw-dropping set design for London designer Peter Pilotto — colorful pieces by the duo's friends, Martino Gamper, Francis Upritchard, Max Lamb, and Bethan Laura Wood, set in the Palm Court at the Waldorf Hotel.
Discoveries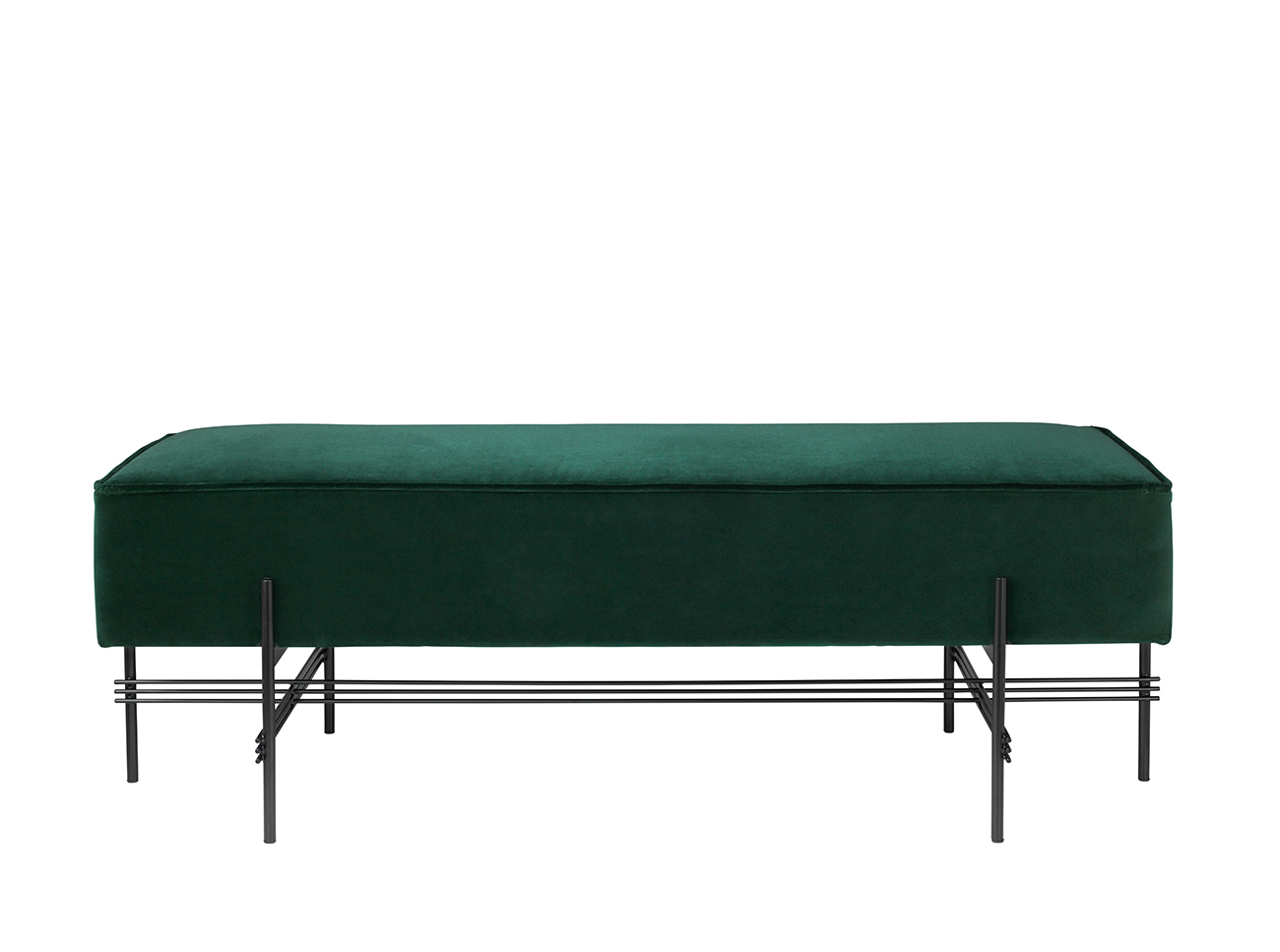 We've long been fans of the TS series by GamFratesi for Gubi (remember this pink and brass coffee table?). In Stockholm last month, the brand added this sleek pouf to the series.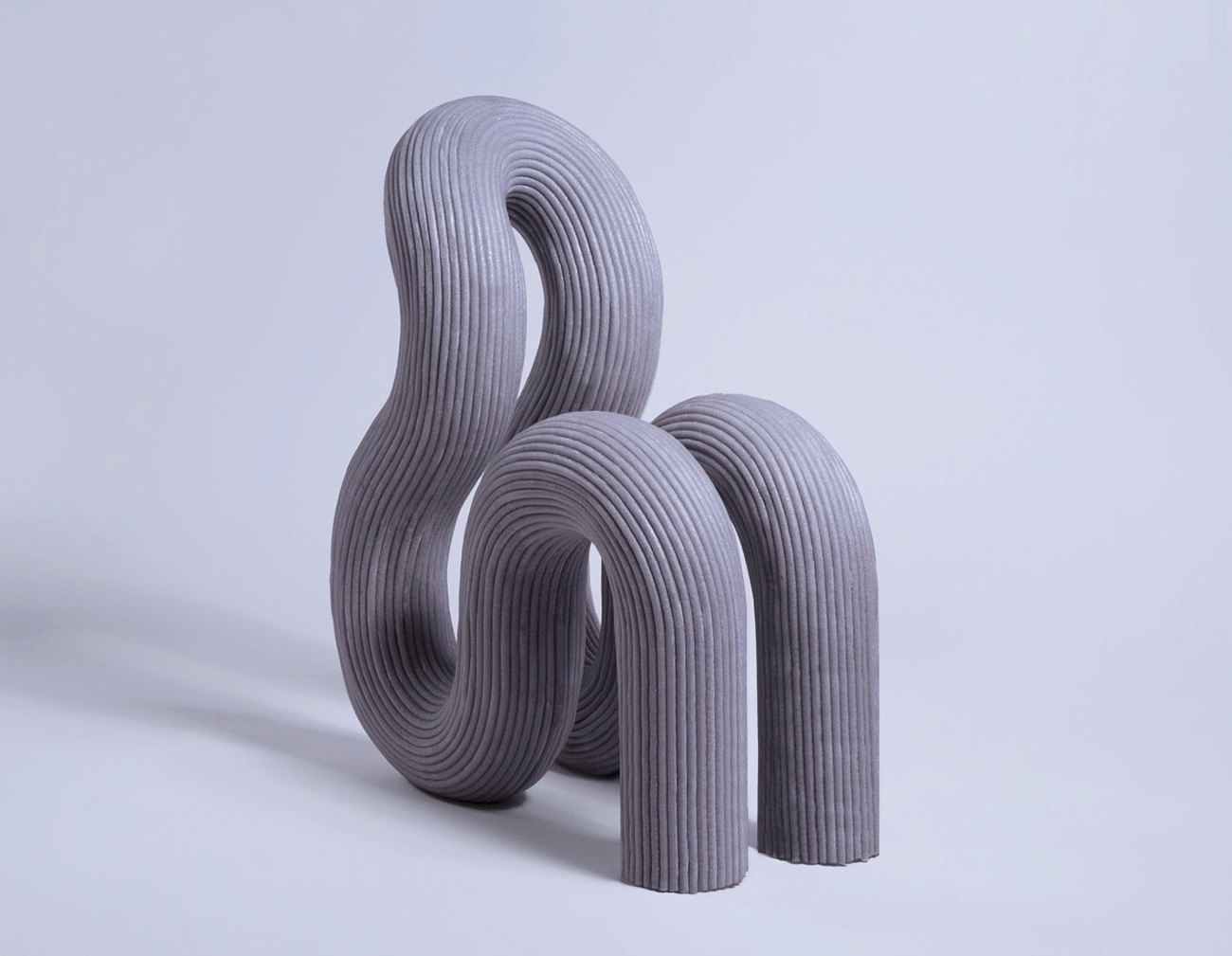 At the Architectural Digest show later this month, we're looking forward to meeting Cranbrook grad and Detroit designer Ara Levon Thorose and finding out exactly how this tubular aesthetic came to be.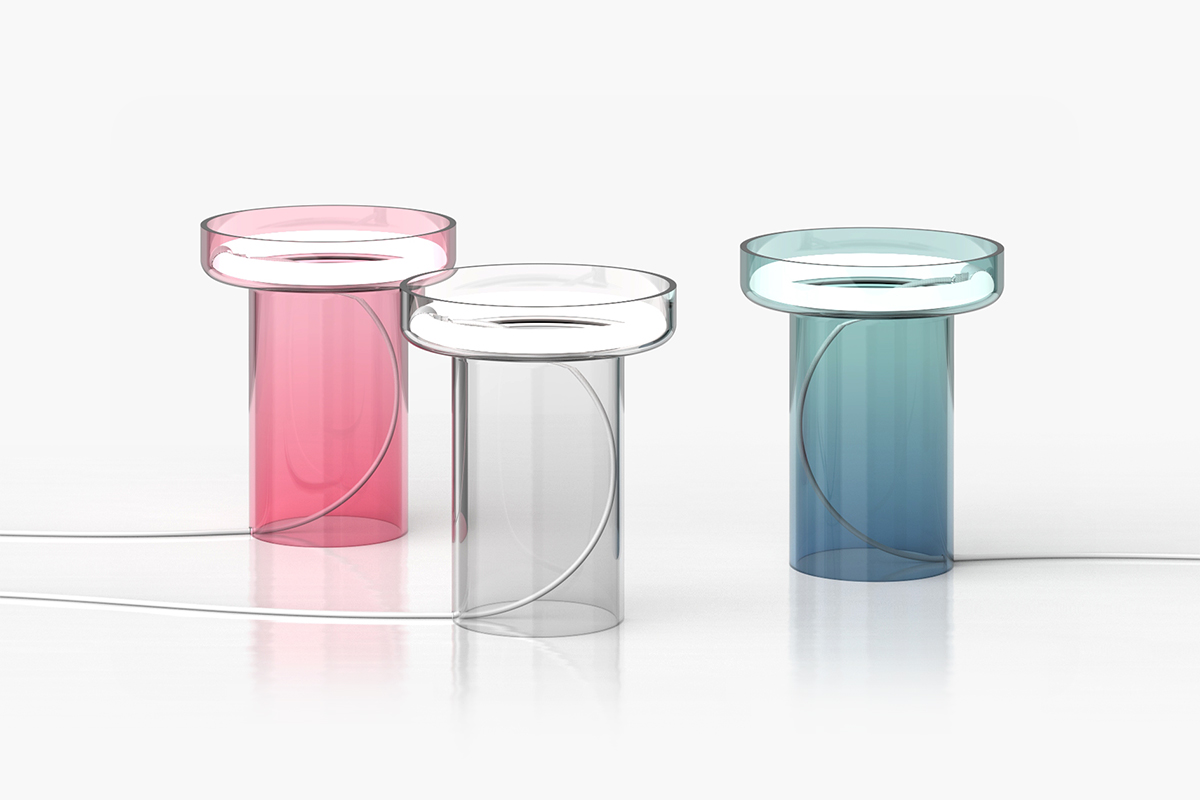 A new lamp by Belgian designer Quentin de Coster is the second in recent memory to use a circular fluorescent tube bulb as a decorative element (the first being our exclusive Cone Lamp by Recreation Center). In this case, the bulb is set inside a color glass vessel, creating a halo-like effect.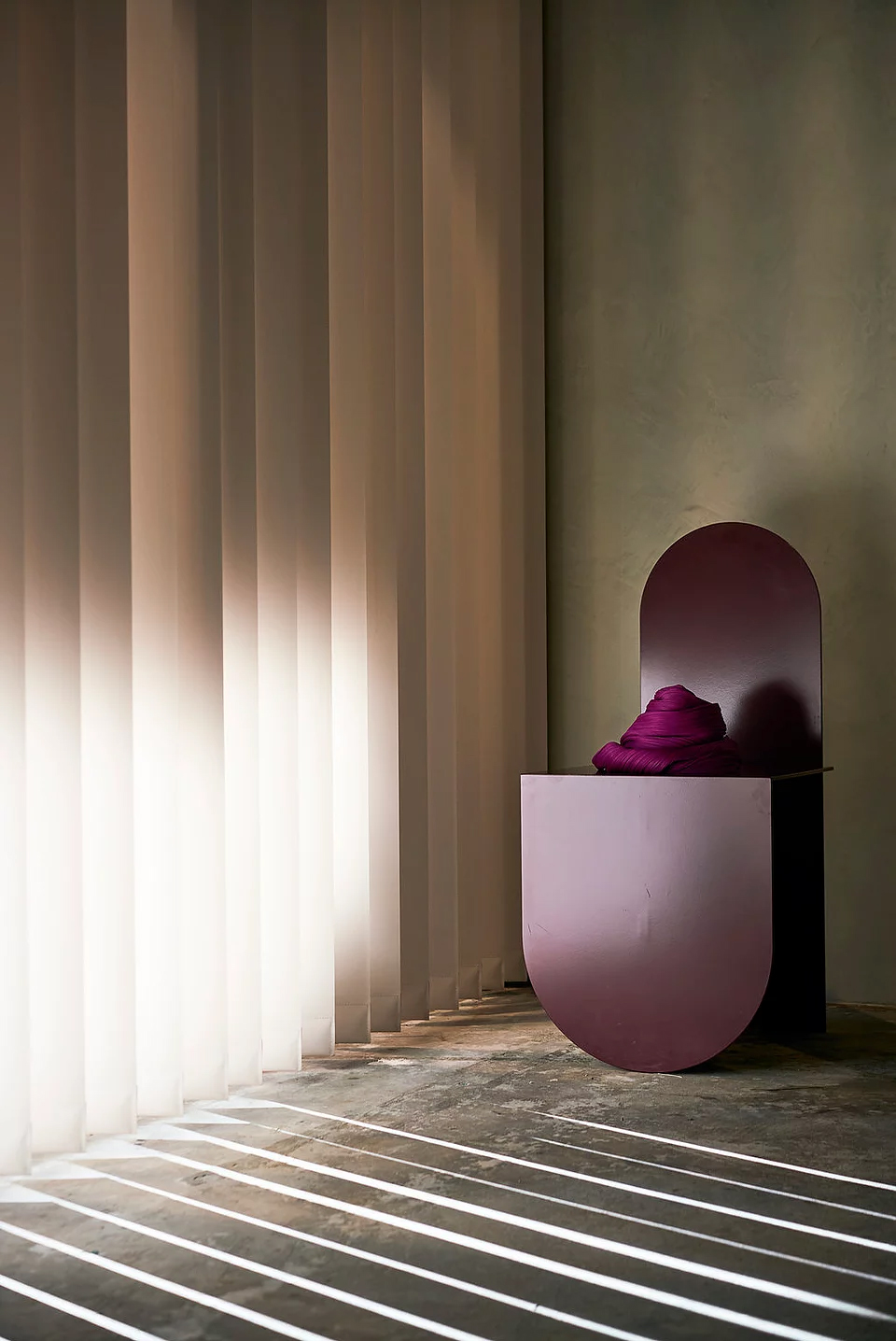 In Perth, a newish store called Dilettante, designed by Ohlo Studio, features a series of amazing compressed polystyrene sculptures, but we're also interested in this purple metal side chair that pops up throughout the store. Perfect color.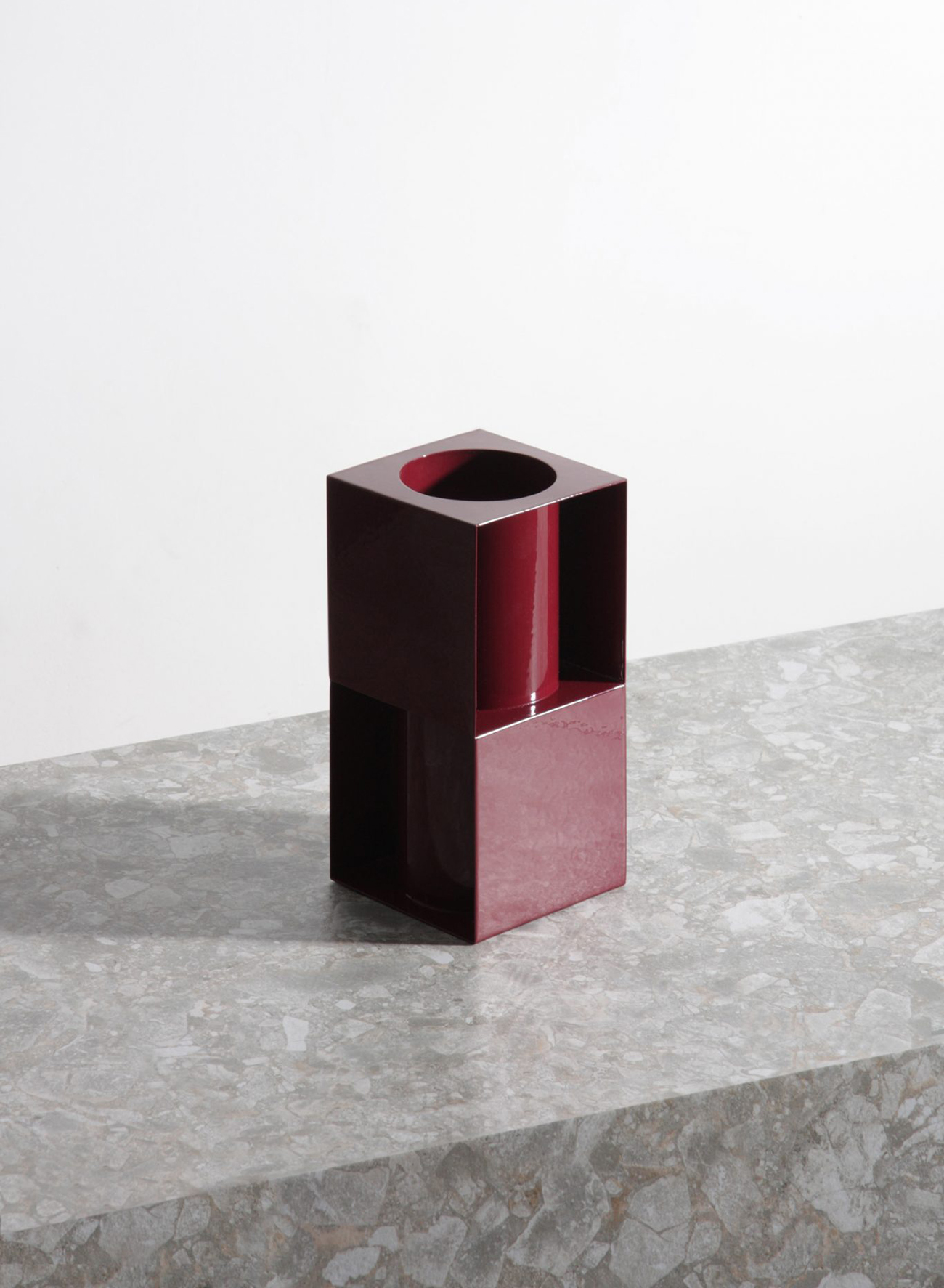 A great inbox submission by designer Maxim Scherbakov of Supaform studio: Cloo, a collection of vases, pots, candlesticks and trays that each combine the opposite forms of a cylinder and cube.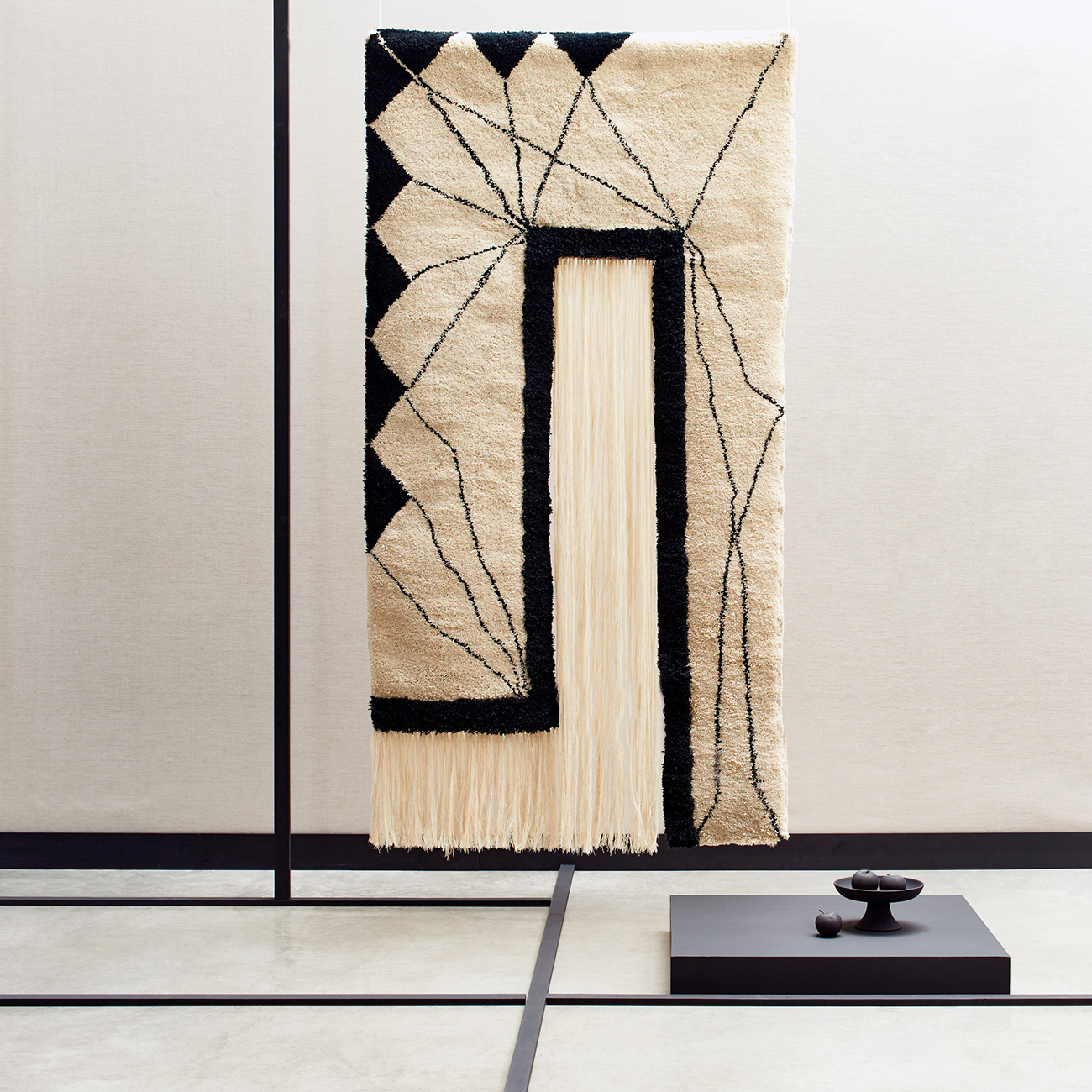 Another thing we missed in Stockholm: Nicolette Brunklaus's almost too chic to be acoustic panels, inspired by an artist residency in Morocco.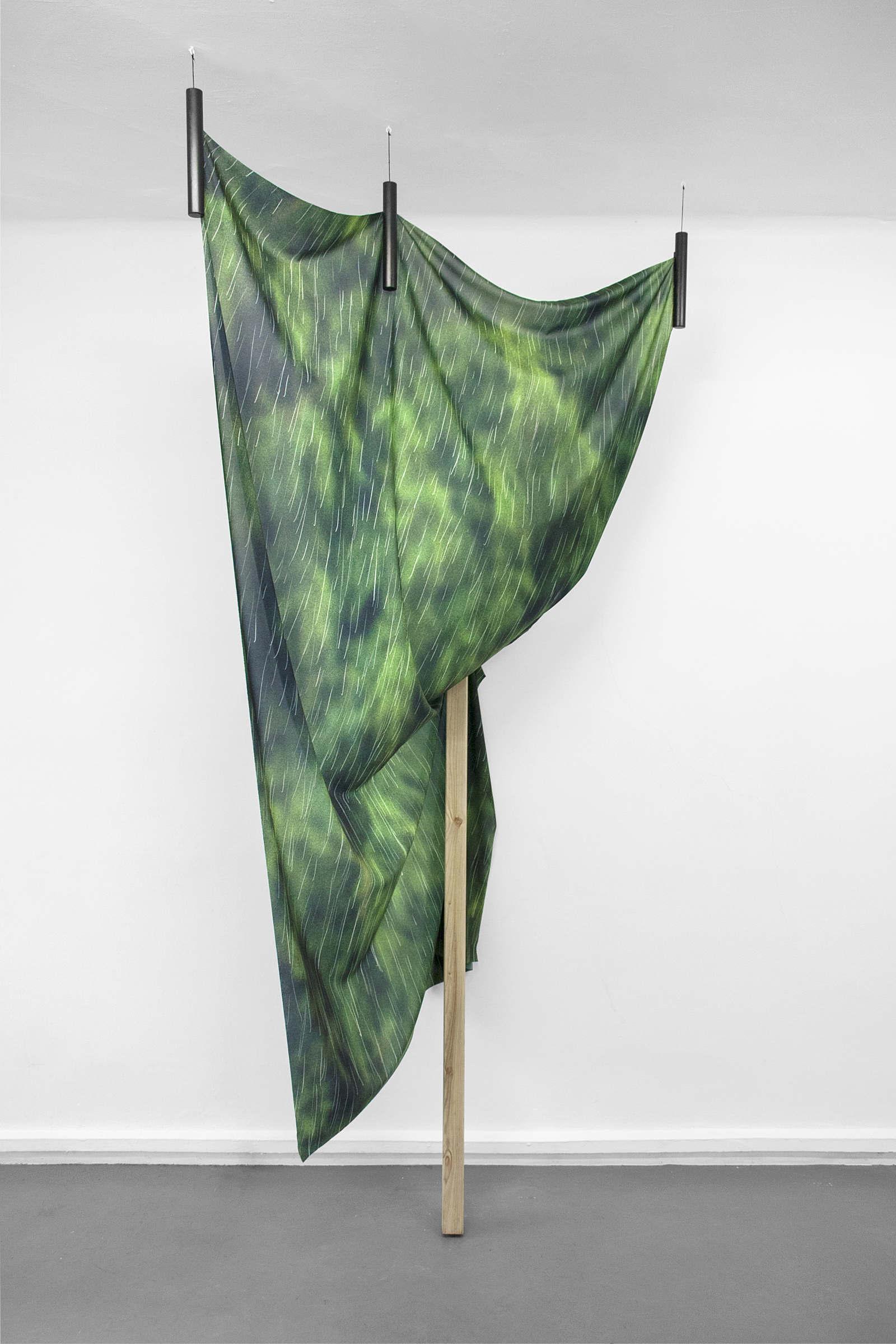 We love Ferreol Babin's functional designs (his series of lamps for Chamber gallery this week are pretty epic), but this conceptual room divider (above) and lamp he created with Elsa Boch for an exhibition in Lyon, France are pretty great as well.
Exhibitions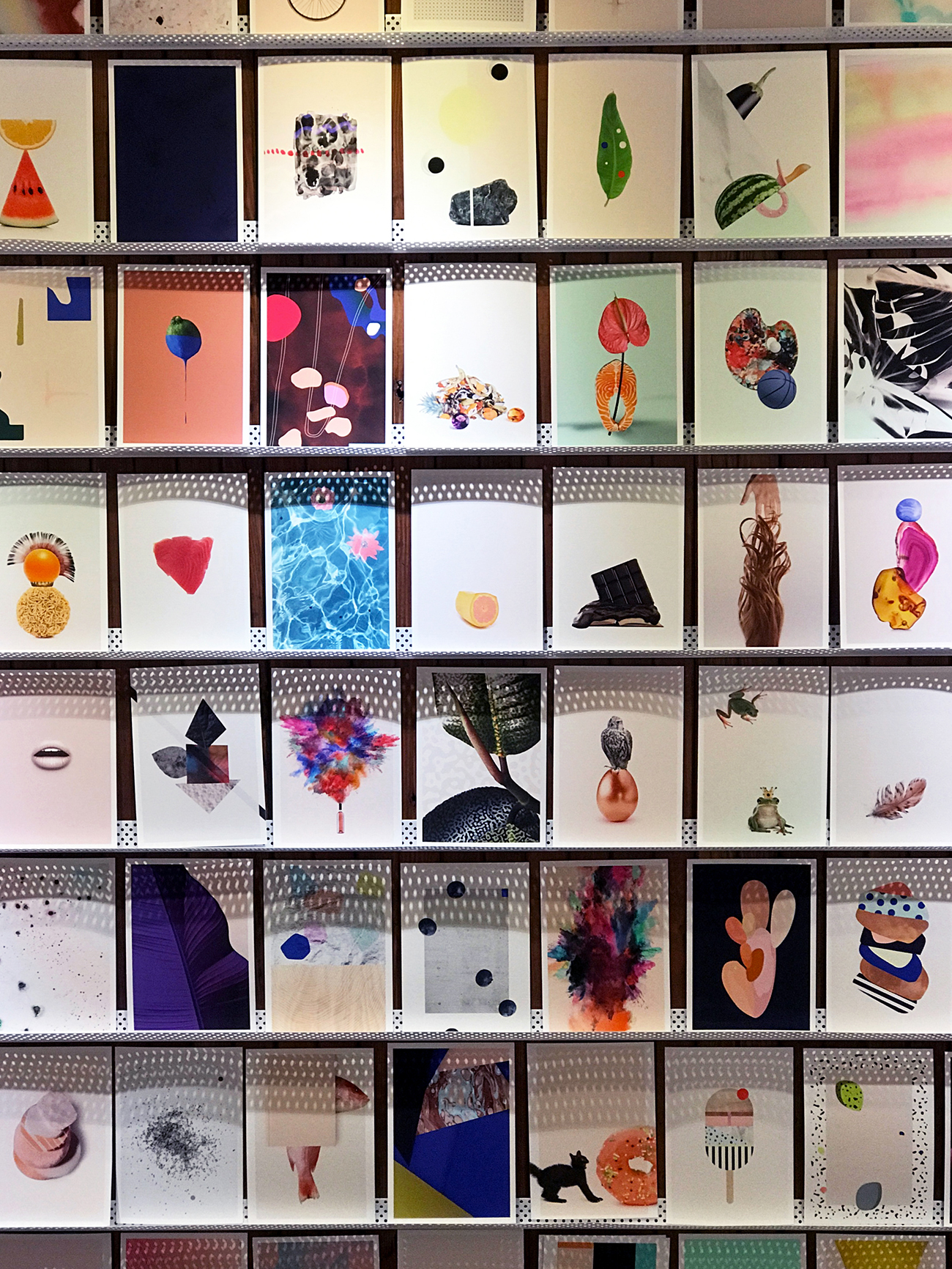 As we've mentioned, Alex Proba's A Poster A Day project is soon coming to an end — but not before tiny versions of most of them are shown this month at Cooler Gallery. The 5×7″ prints will be available for sale, pixelating the wall as single images are removed.