02.23.19
Week of February 18, 2019
A weekly Saturday recap to share with you our favorite links, discoveries, exhibitions, and more from the past seven days. This week: Our picks from Frieze L.A., a new furniture series that marries the ancient and contemporary, and a series of minimalist lamps by a young Brazilian studio on the rise.
Links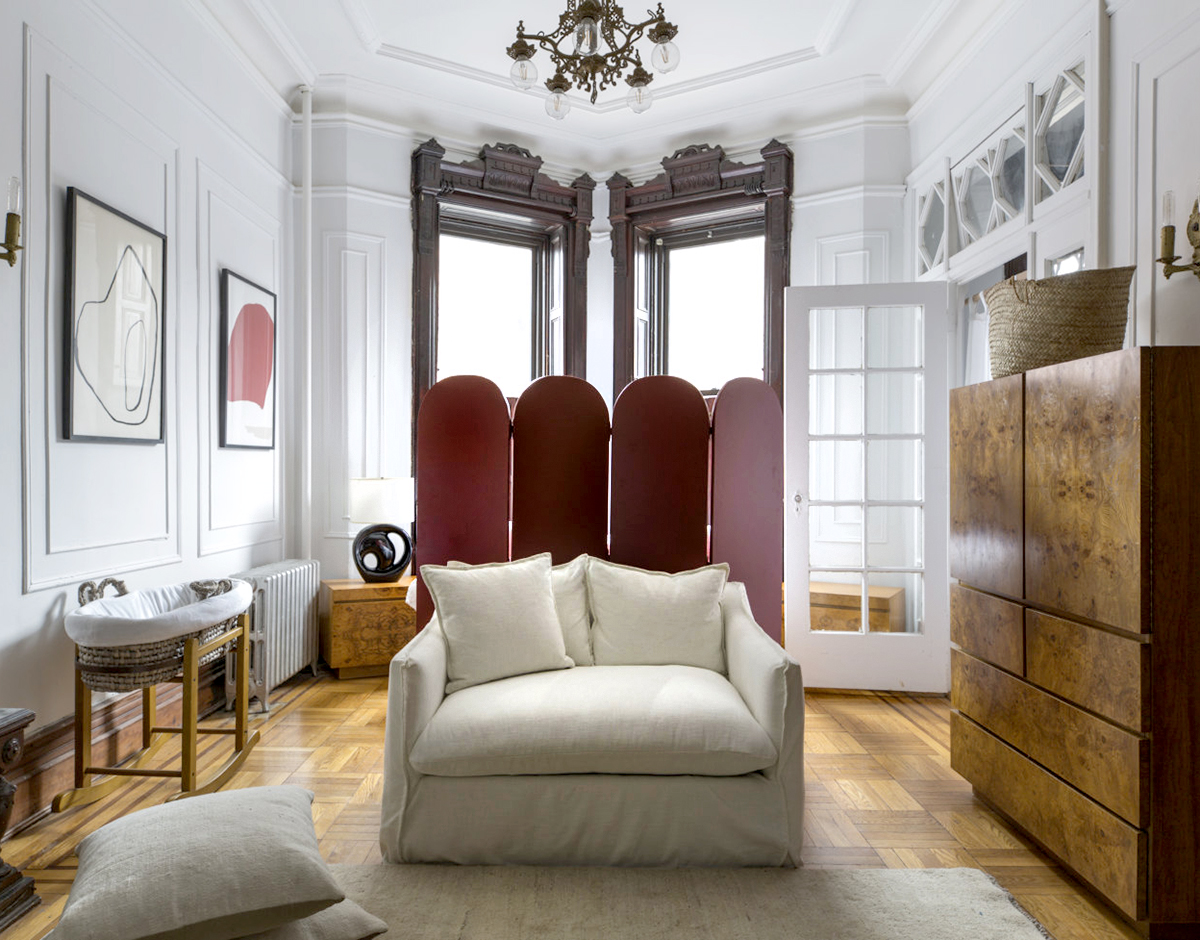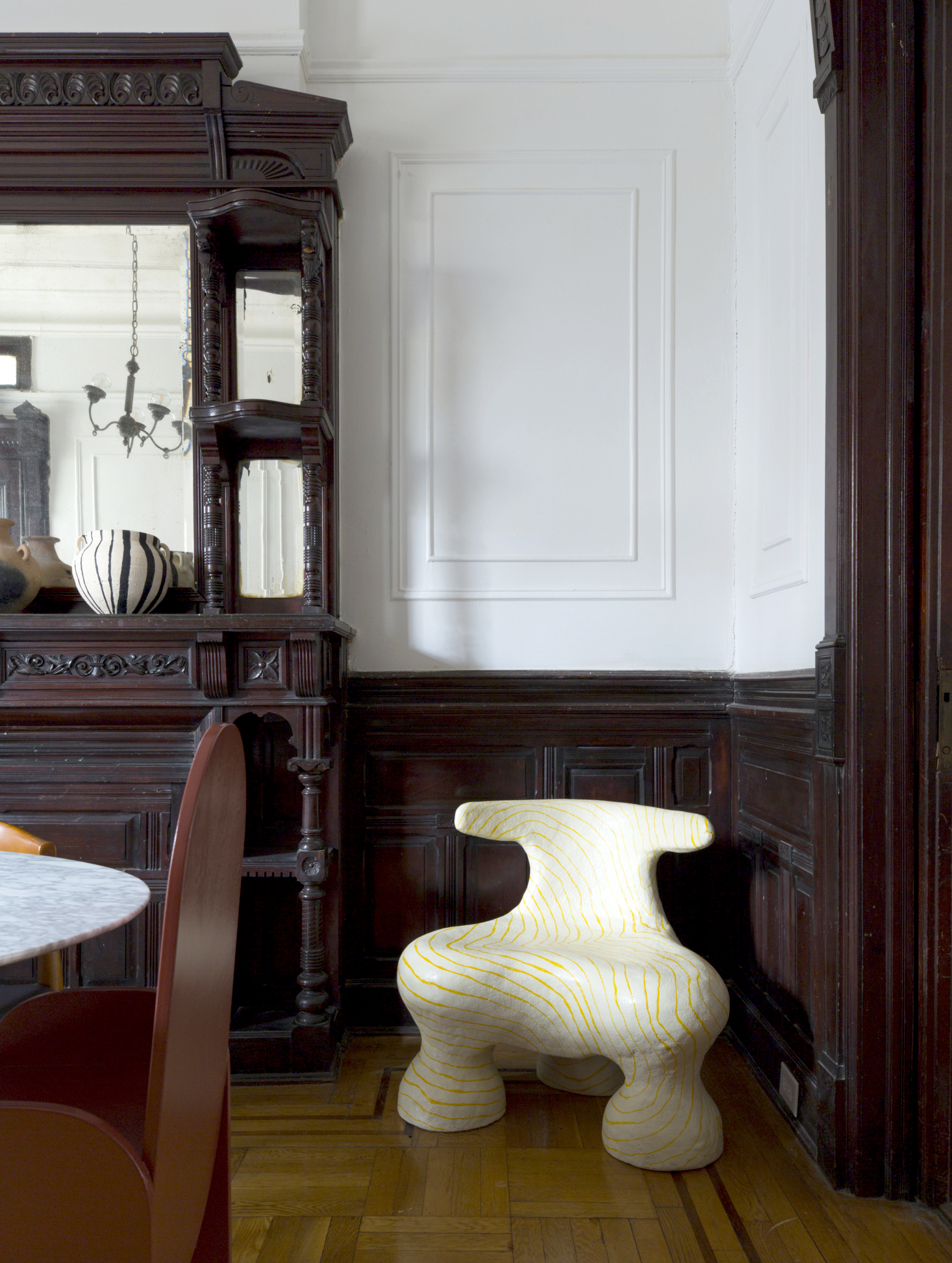 The first time the Bed-Stuy home of Sincerely, Tommy founder Kai Avent-deLeon was featured, back in 2016, we discovered one of our now-favorite artists, Mattea Perotta. Avent-deLeon recently moved into a new apartment, and now it's her own work we're discovering — room dividers and chairs she's designed and deployed in her ownspace, alongside amazing finds like this bulbous yellow and white seat by Kelly Infield. Check out the full tour on Remodelista.
Discoveries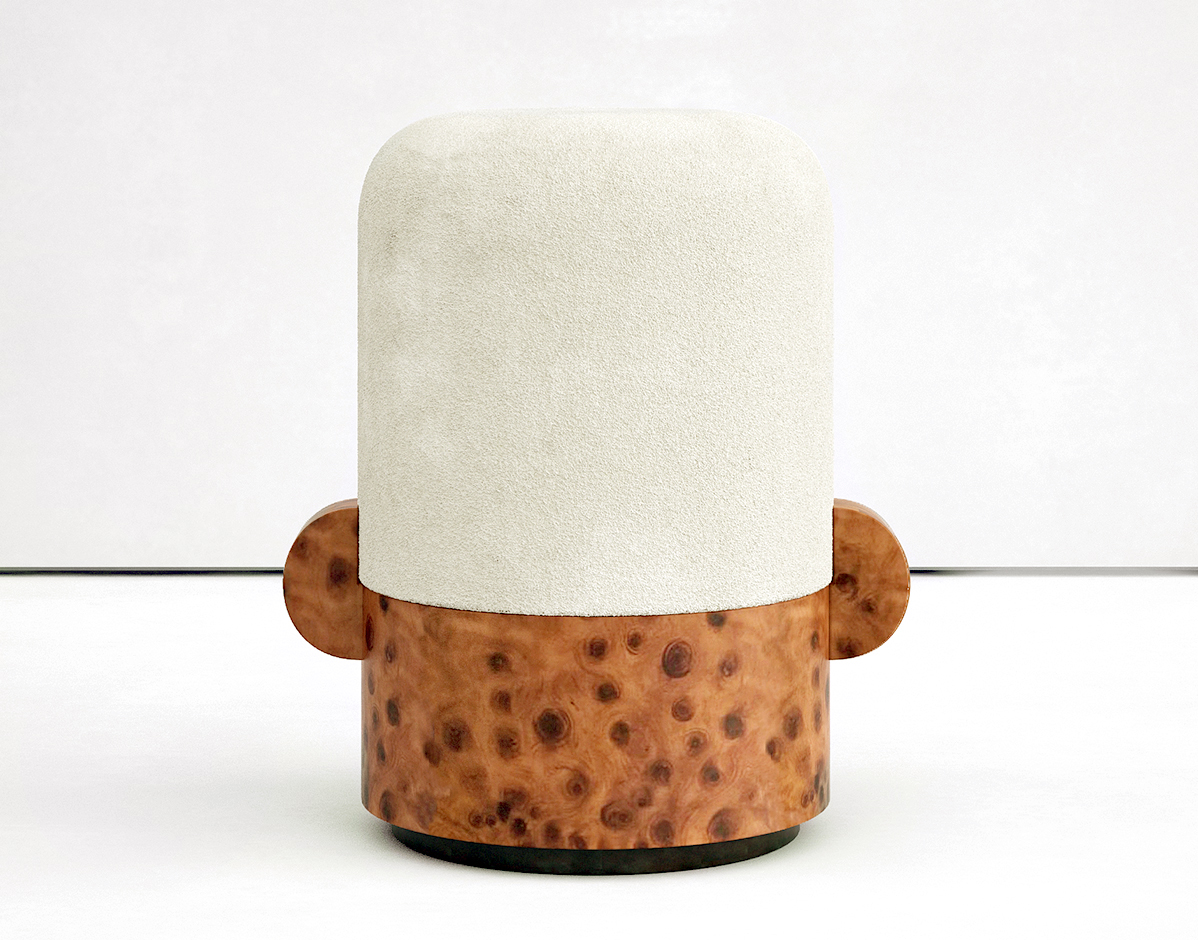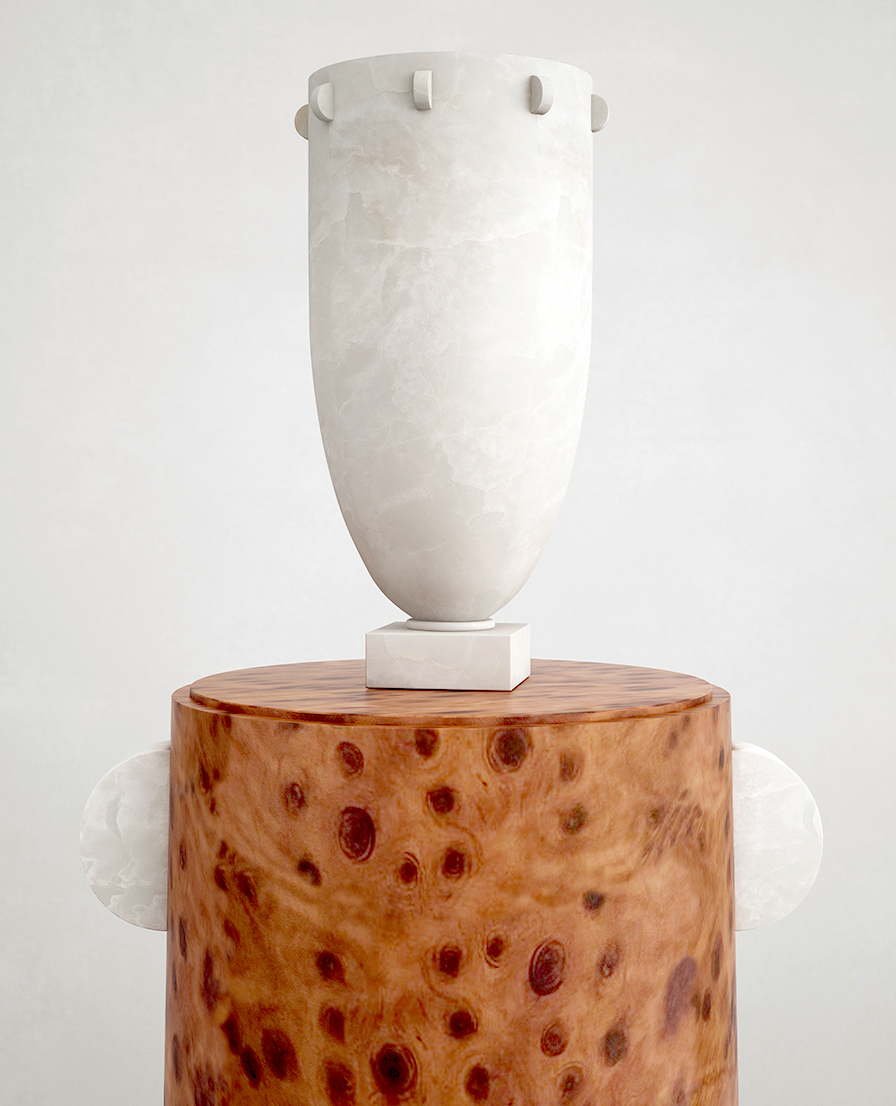 Paris architect Martin Masse just released a series of furniture and vases in white onyx and elm burr wood — he named it Monti, after the Parisian antique district, because of the way it references ancient forms. There's also a bench and a table, more here.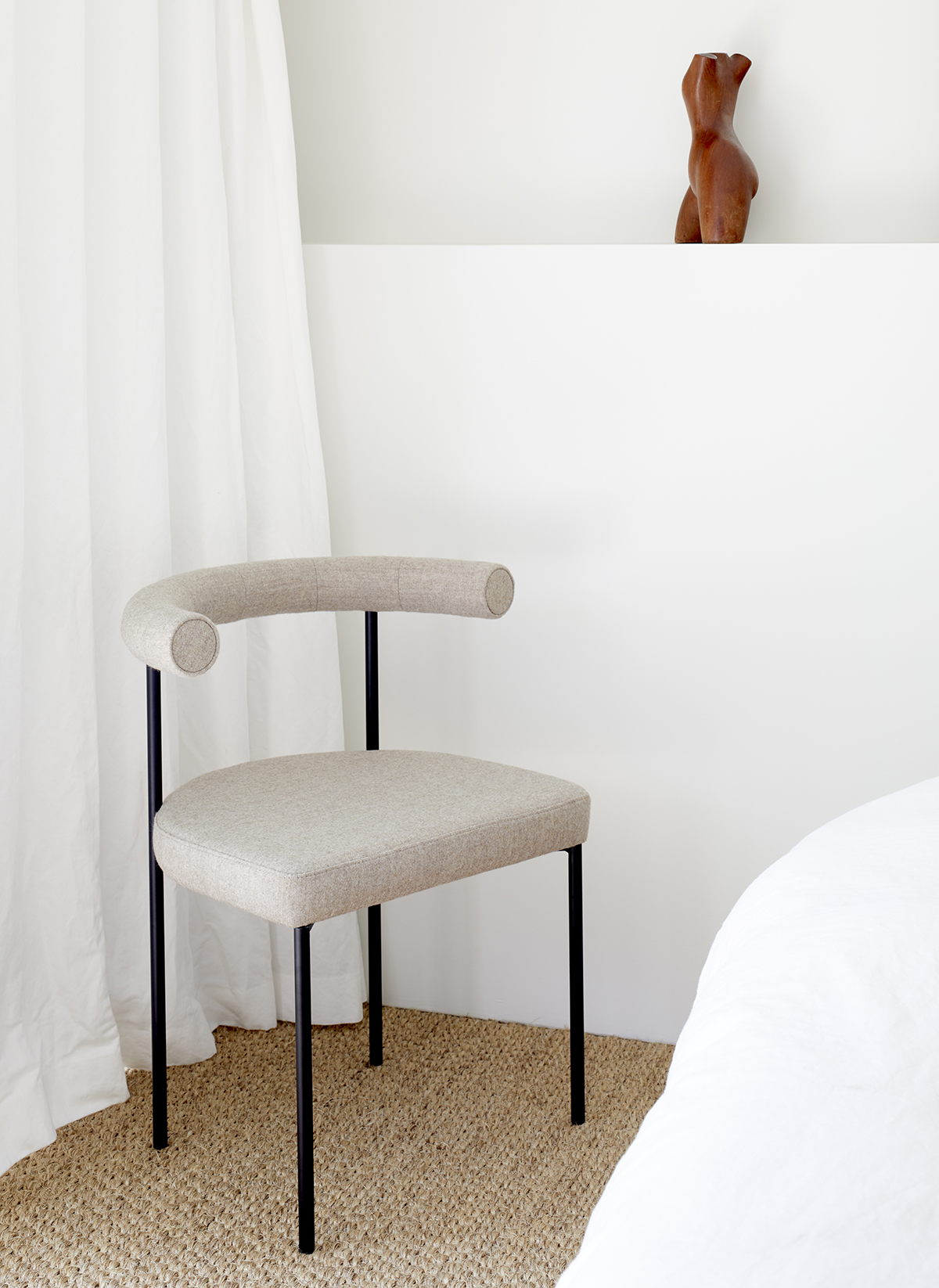 Simon James's new Kashmir chair for Resident is a nicely understated take on an enduring form — the round-backed dining chair — but for those of you who need a bit more spice, its upholstery is also available in salmon pink and burgundy.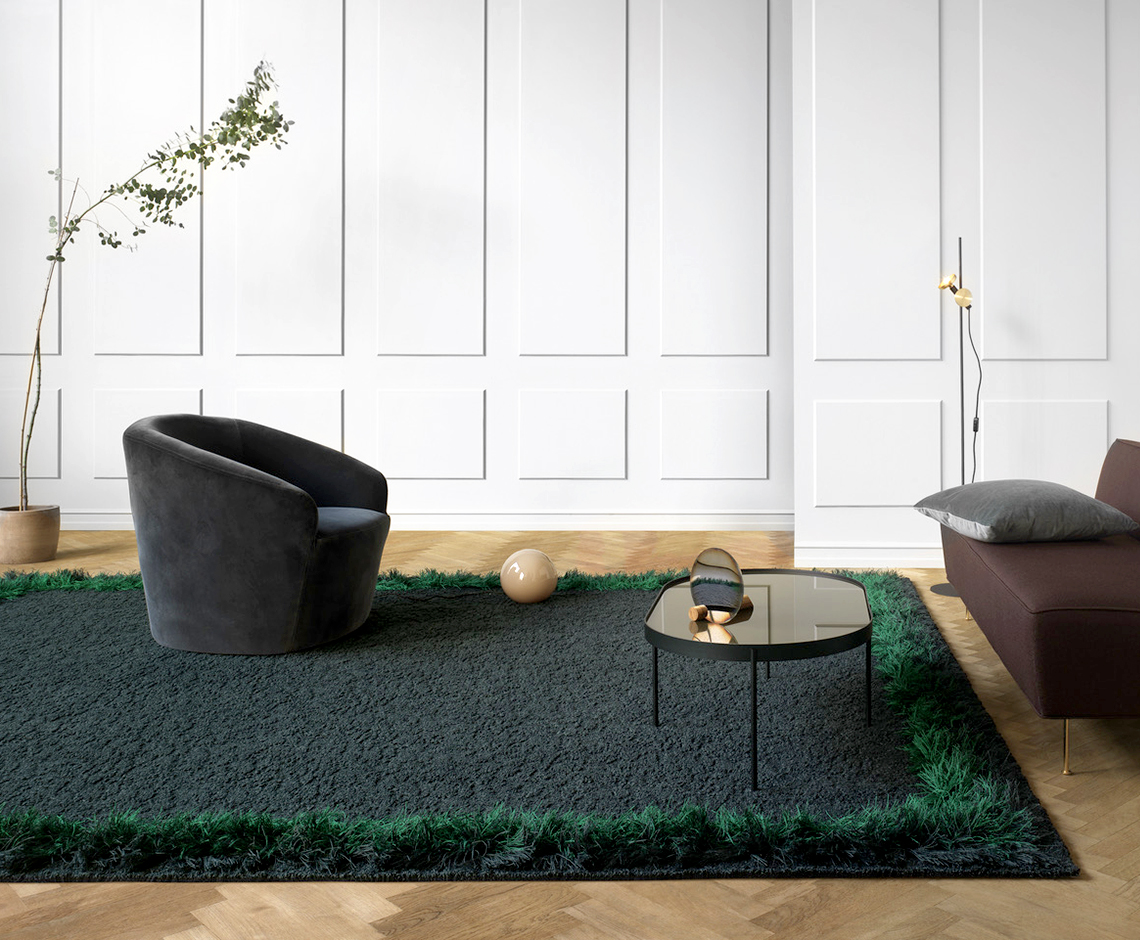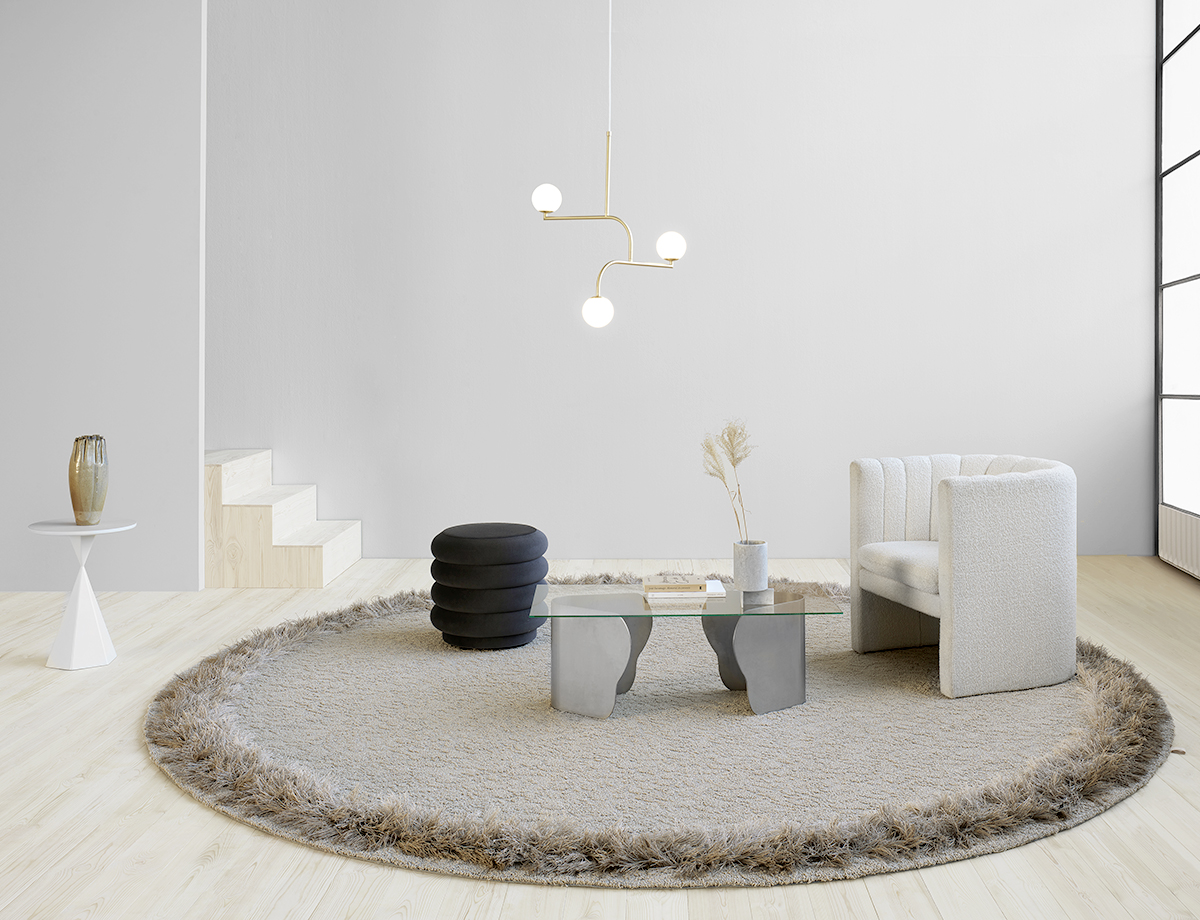 Kasthall's new Feather rugs walk a similar line between subdued and sassy, with a fringey hairy border that's just enough without being too much. Love the emerald green. Oh and can we also have that bent-metal and glass coffee table above, whatever it is? Thanks.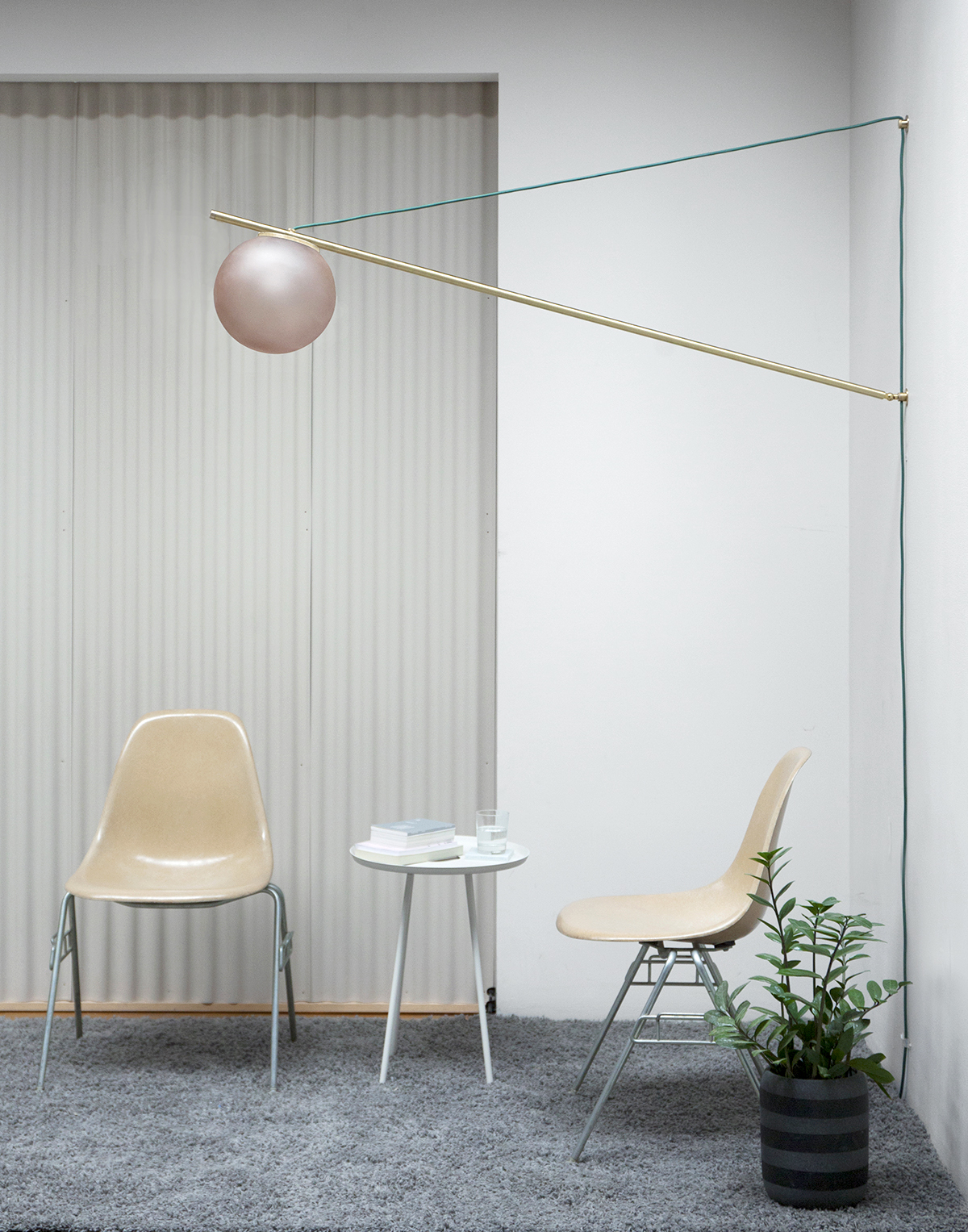 1stdibs just opened a new showroom space in New York, and our favorite "booth" there is the one belonging to Ladies & Gentlemen Studio. They've marked the occasion with the launch of the ISO light, a contemporary take on Prouvé's 1947 Swing Jib with a more colorful cord and a hand-blown glass diffuser. The loveliness of the cord is meant to distract from the fact that you can run it down the wall and plug it into an outlet rather than having to pay for expensive installation — clever.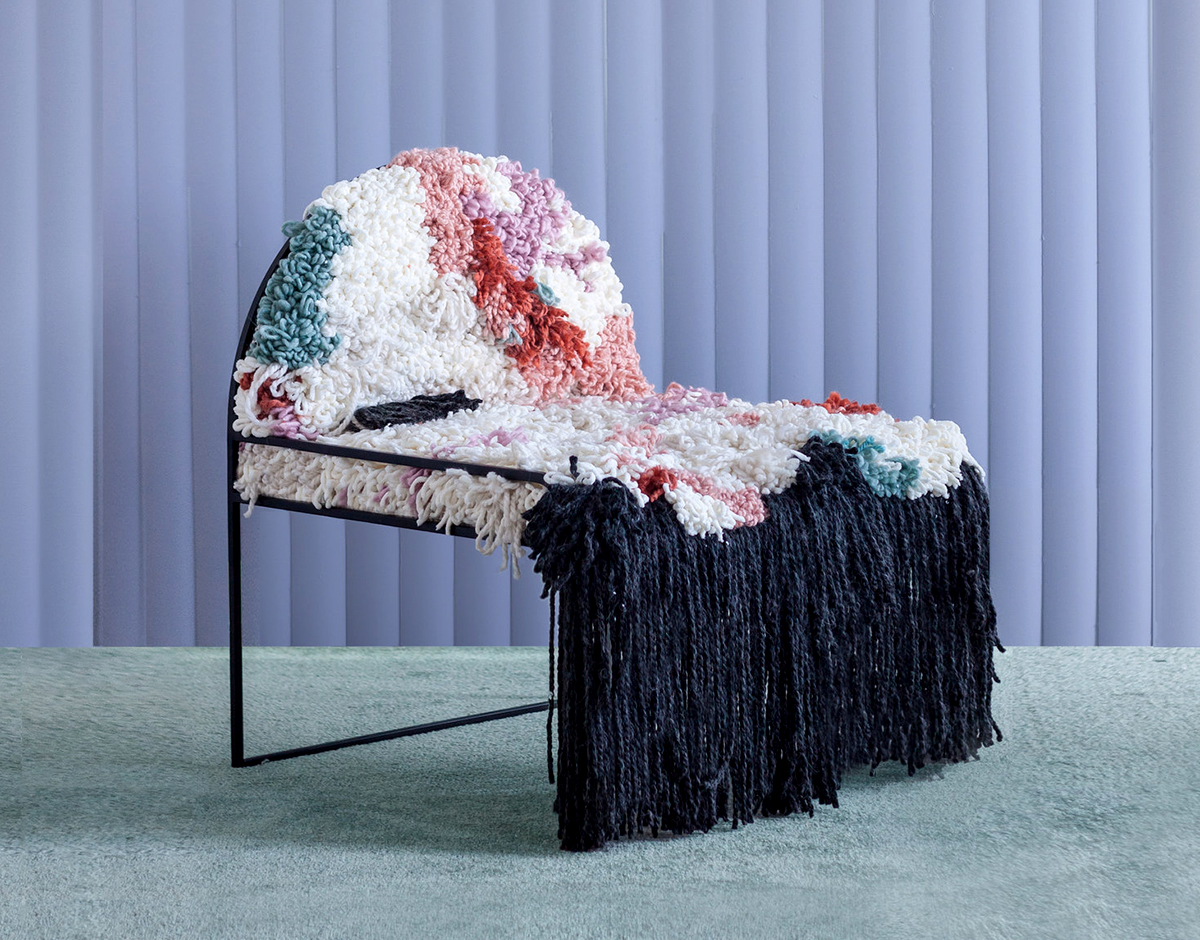 We never do this sort of thing but, after Jill posted work last week by the Savannah duo Soft Geometry, and linked to a "fluffy yarn seat" but didn't show it, I had to show it — it's that good. So yeah, they get props two weeks in a row, and well deserved if you ask me.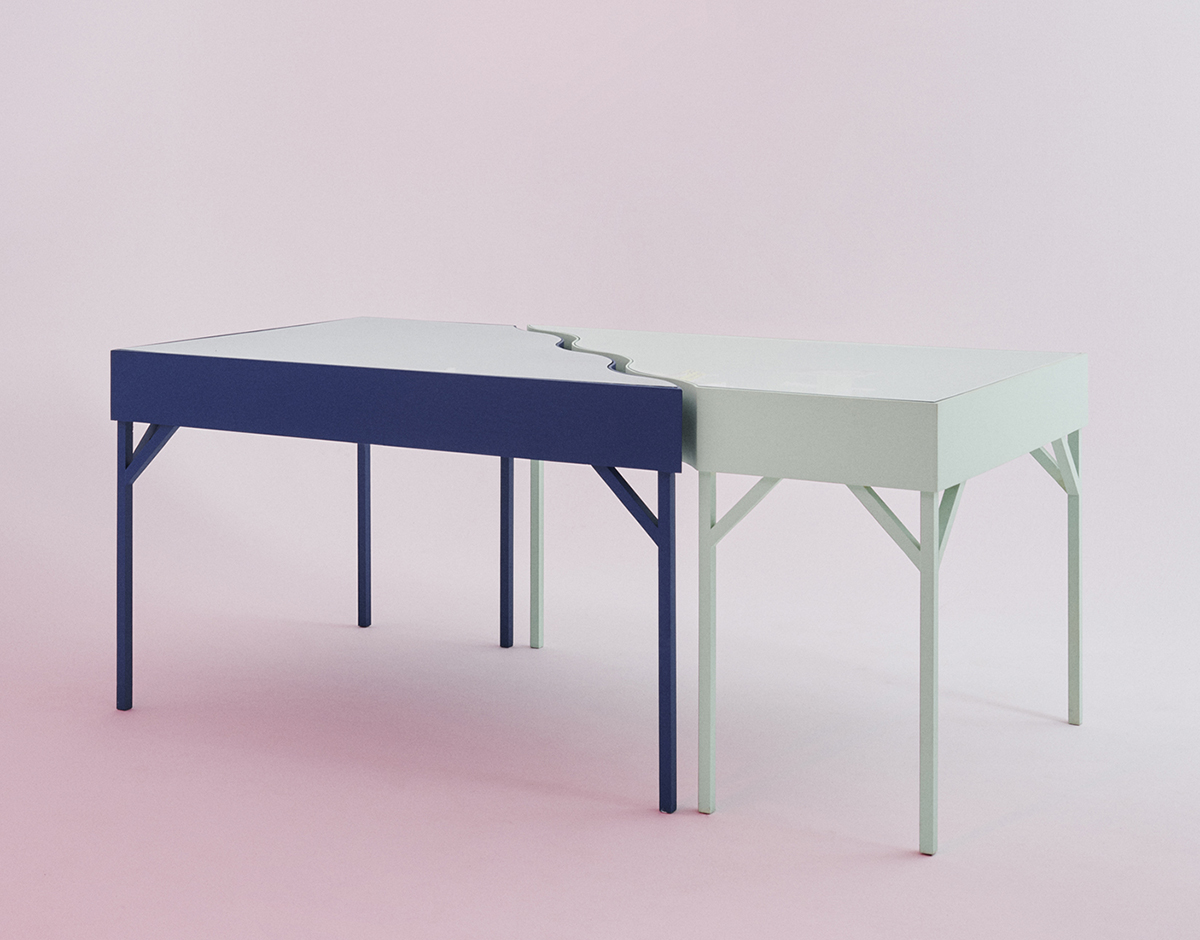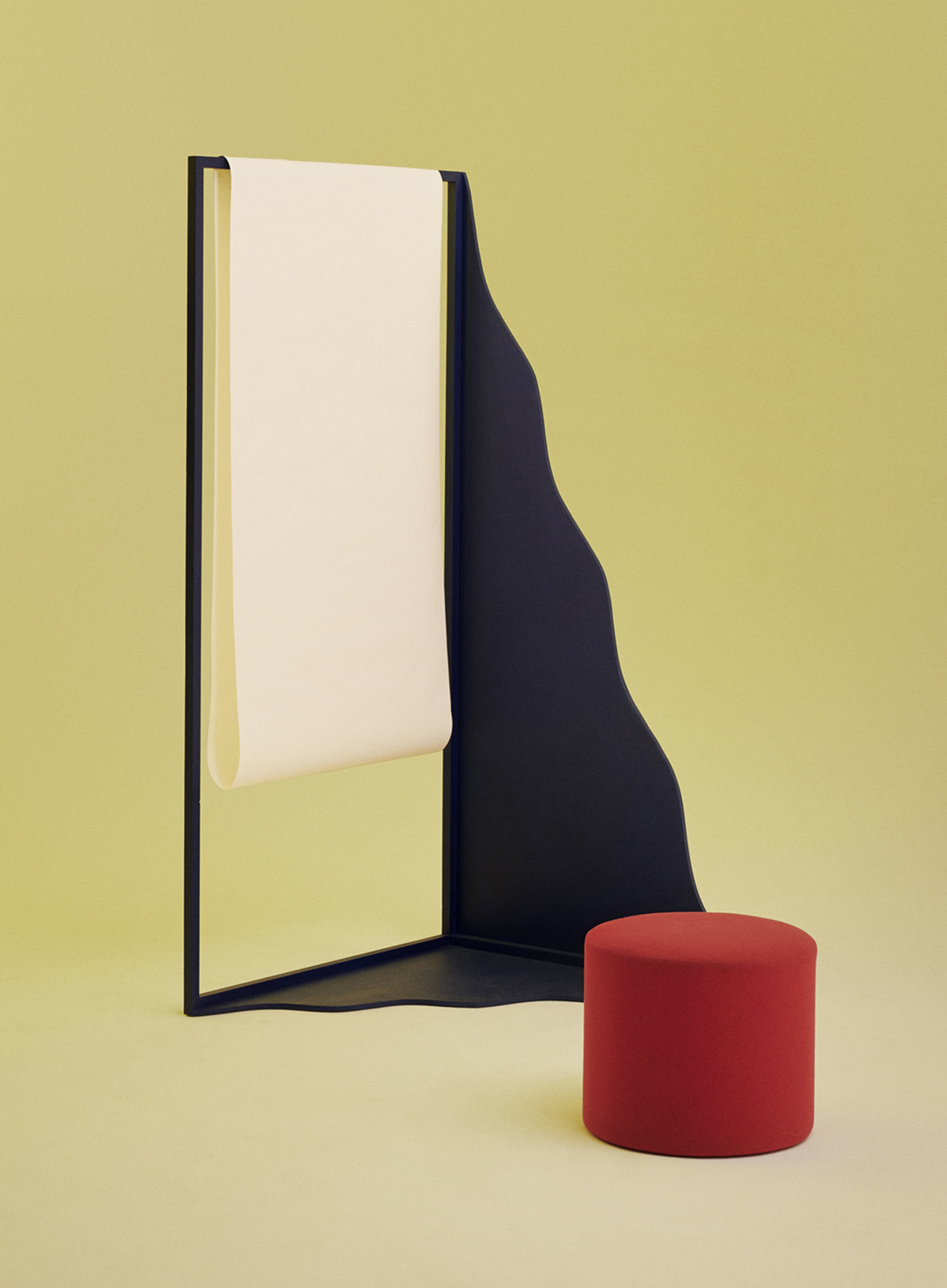 Really interesting submission this week from the Danish creative studio Hvass&Hannibal, who have applied their lighthearted sensibility to exhibition furniture for a show celebrating the Danish school of Media and Journalism's 75th anniversary exhibition. Hence the long newspaper-like sheets. You can see some of the pieces in-situ here.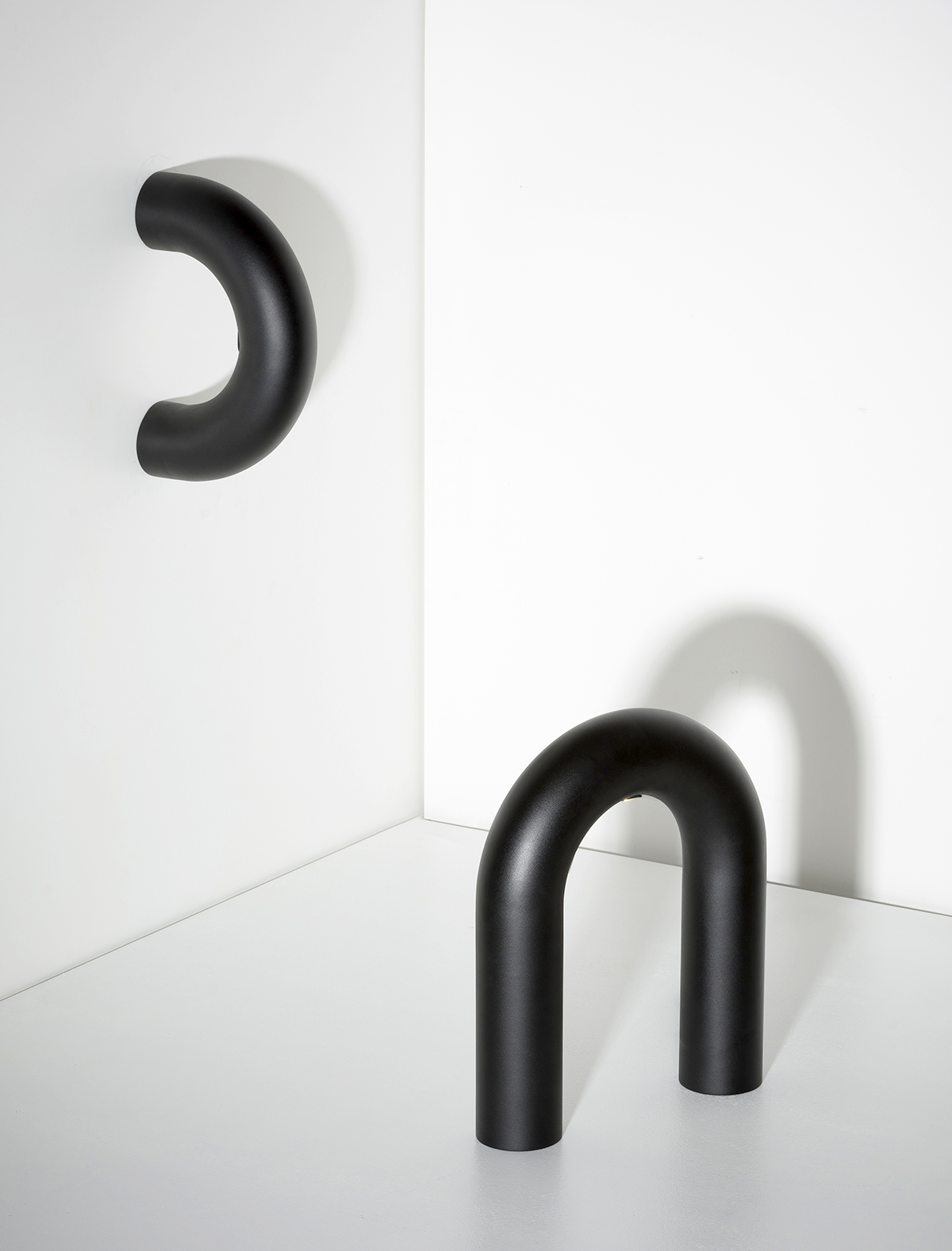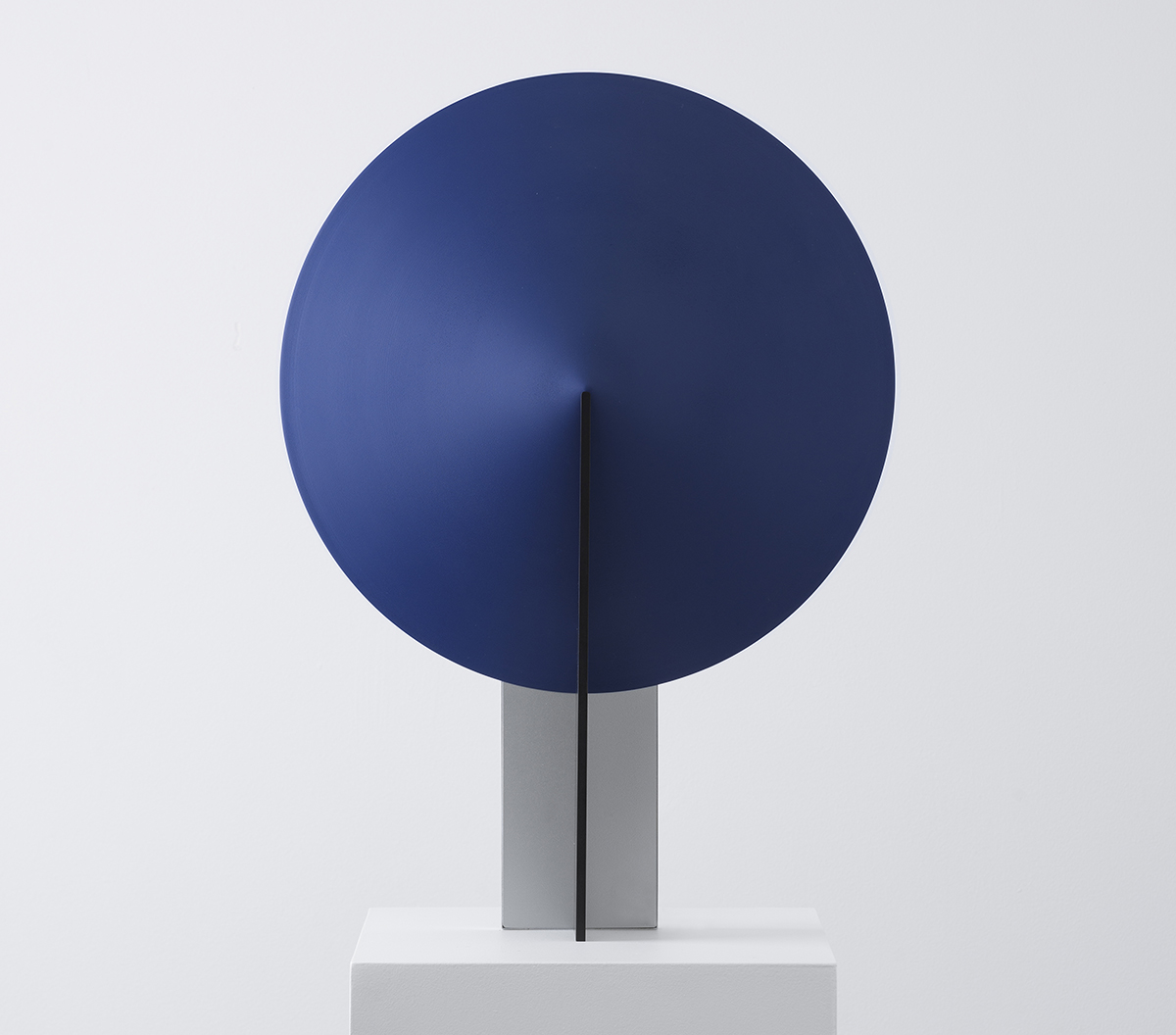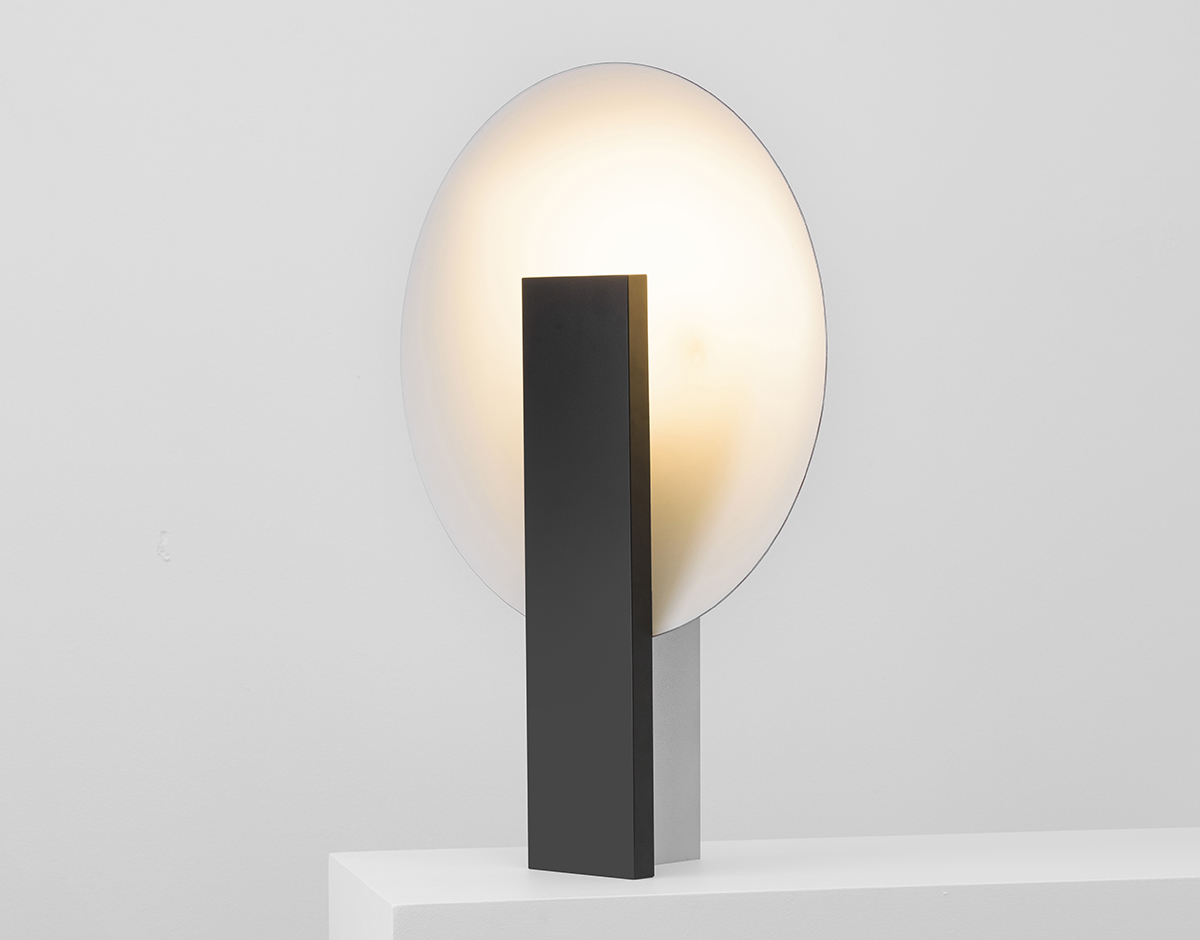 The Brazilian studio Rain just released three new lighting designs: Arco, consisting of different sized black tubular arches with lights embedded underneath; Orbe, a series of table lamps that bounce light off the back of an aluminum shade; and Ferrão, a skinny black LED-embedded line that hangs from the ceiling or wall-mounts.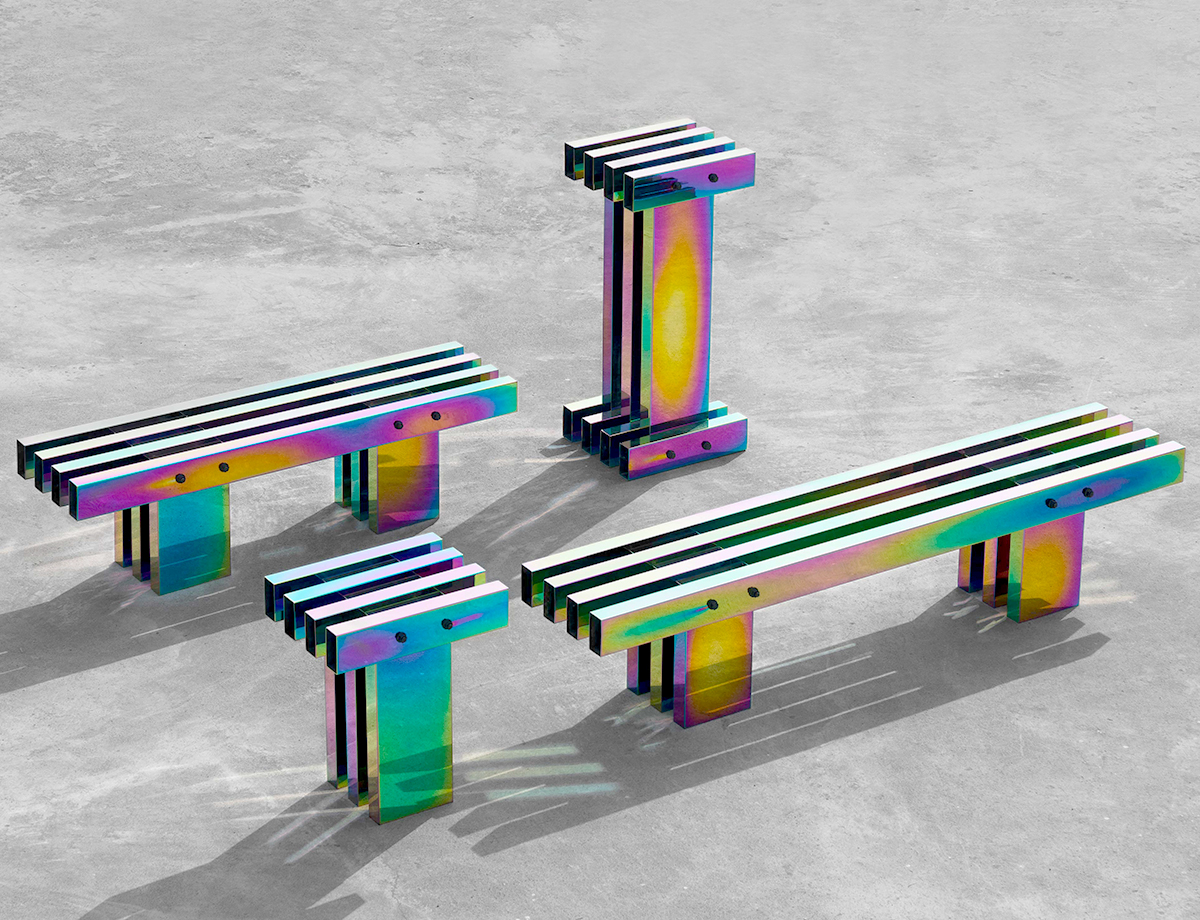 Two weeks ago we introduced you to blue glass furniture by the Chinese studio Buzao, and this week they sent us a collection of similar pieces — benches, side tables — but in rainbow-anodized stainless steel. The studio was only started two years ago, so we're not sure if they're just surprisingly prolific or are fooling us with really good renderings but if nothing else, they definitely have a knack for eye candy.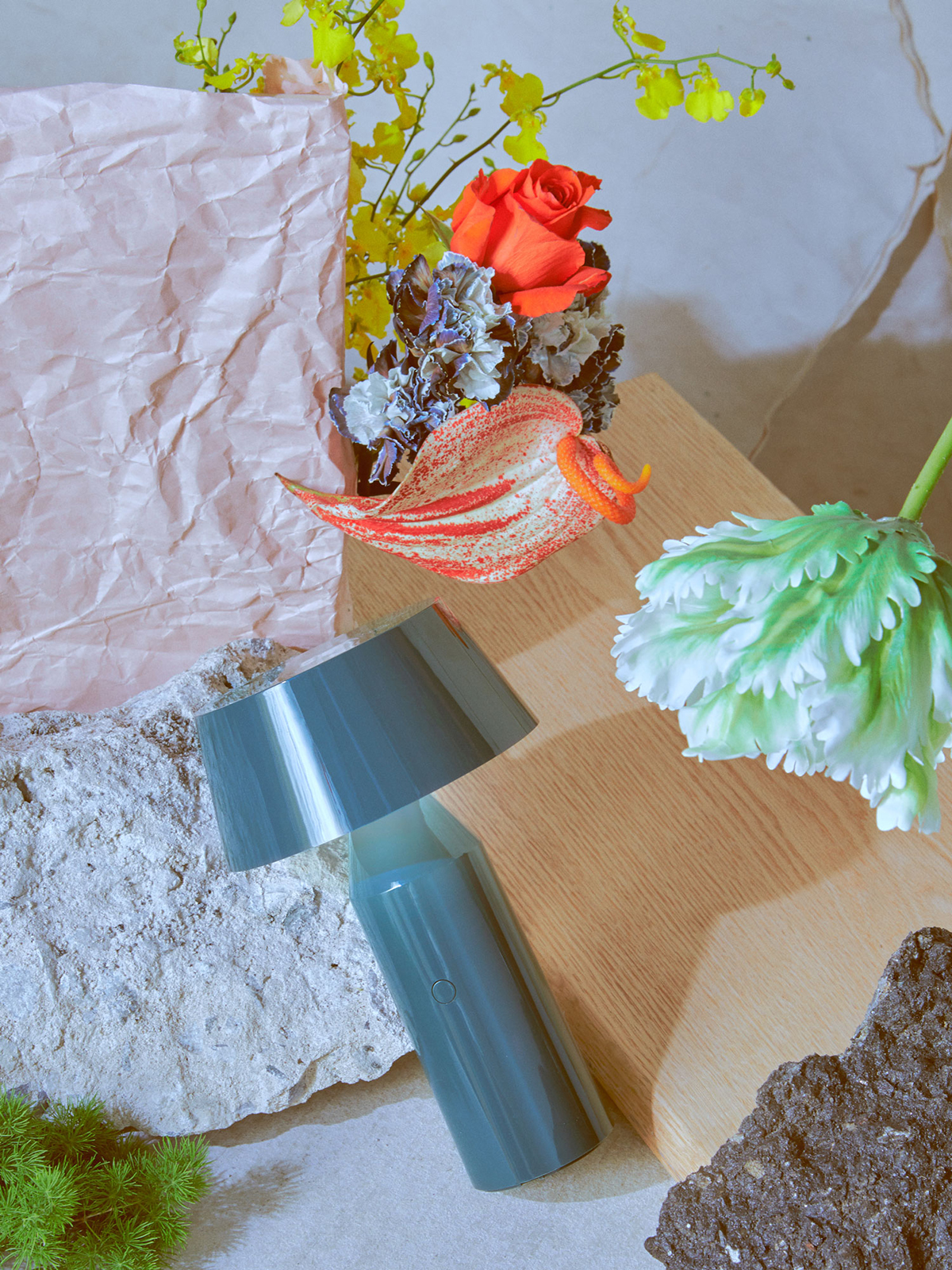 And speaking of eye candy, set designer Sonia Rentsch and photographer Robin Stein recently collaborated on a shoot for Marset, featuring the Spanish lighting brand's cute metal Bicoca lamps, designed by Christophe Mathieu. Spotted the series on Yellowtrace this week, see more of it here.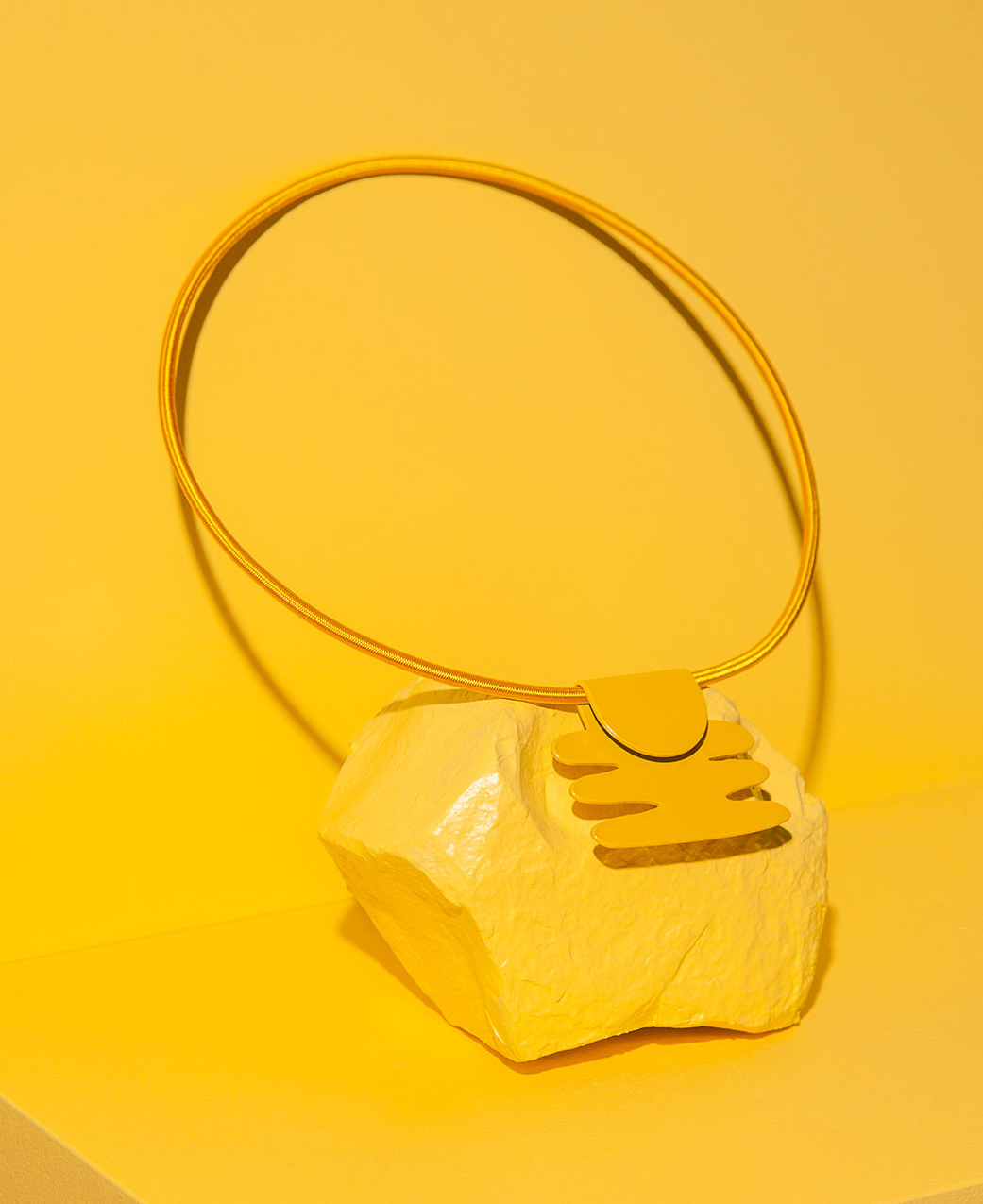 Need more color in your wardrobe? You probably need one of MPGMB's new Ona necklaces, which come in burgundy, black, and yellow and 10 different cut-metal shapes.
Frieze Los Angeles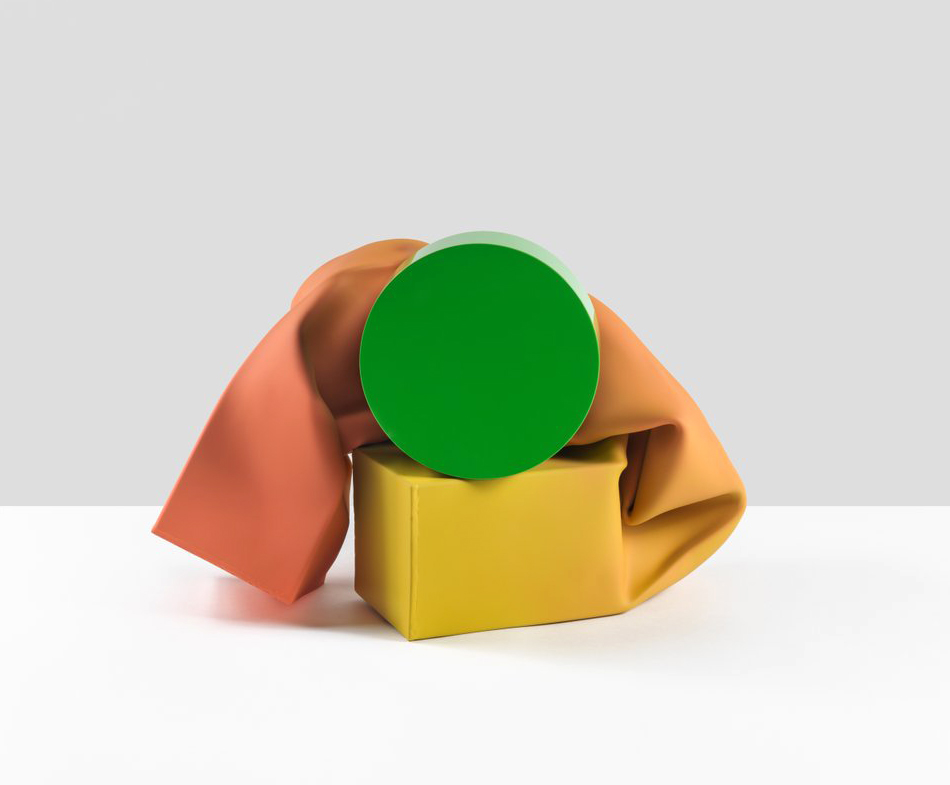 Last week we attended Frieze's inaugural fair in Los Angeles, and saw a bunch of art we liked, and gave out a bunch of business cards asking for images of the art we liked, only to get almost nothing sent to us in return. Not that we're bitter or anything (ok, we kind of are), but we only managed to find a few of our picks online on our own, so here are four! Pictured above, Orchid by Carol Bove at David Zwirner (2018).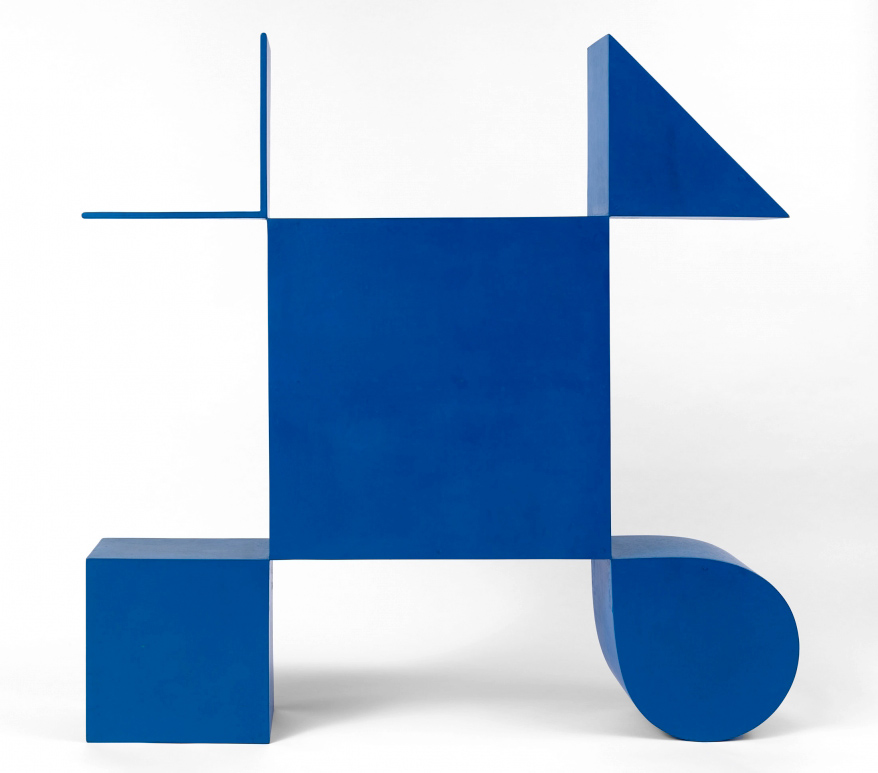 Untitled by Jeremy Moon at Luhring Augustine (1974)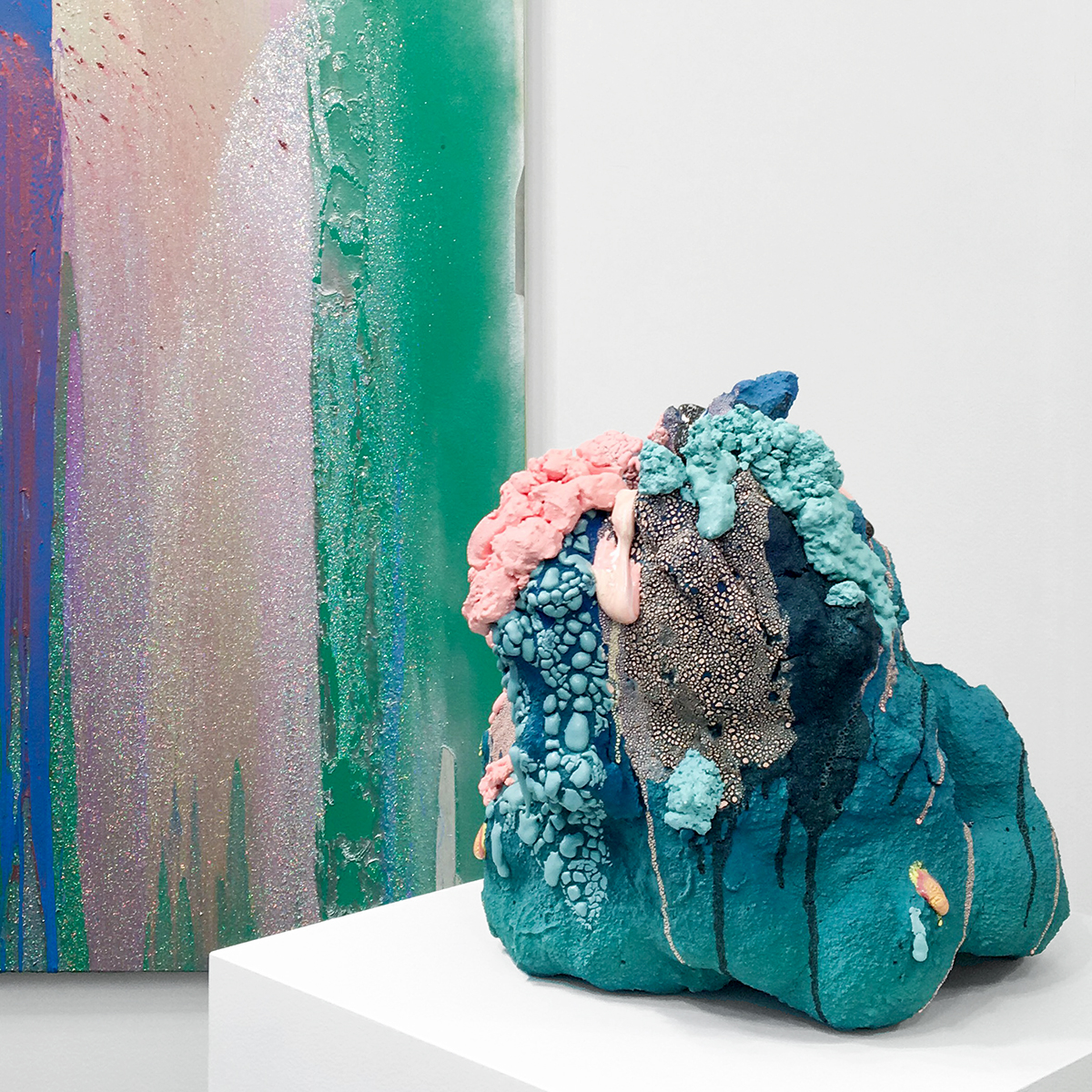 Evasions by John Armleder (2018, left) and Untitled by Brian Rochefort (2019, right) at Massimo De Carlo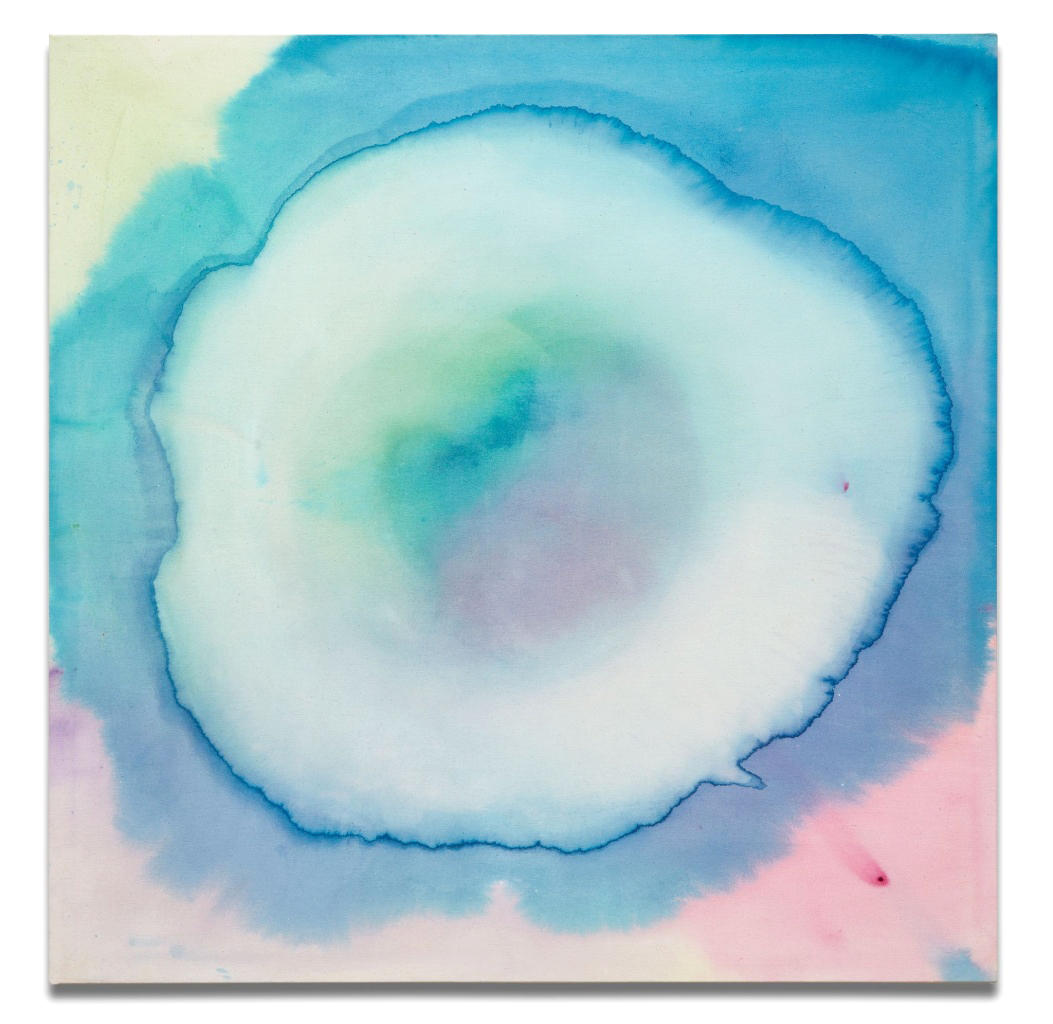 Untitled by Vivian Springford at Almine Rech (1969)