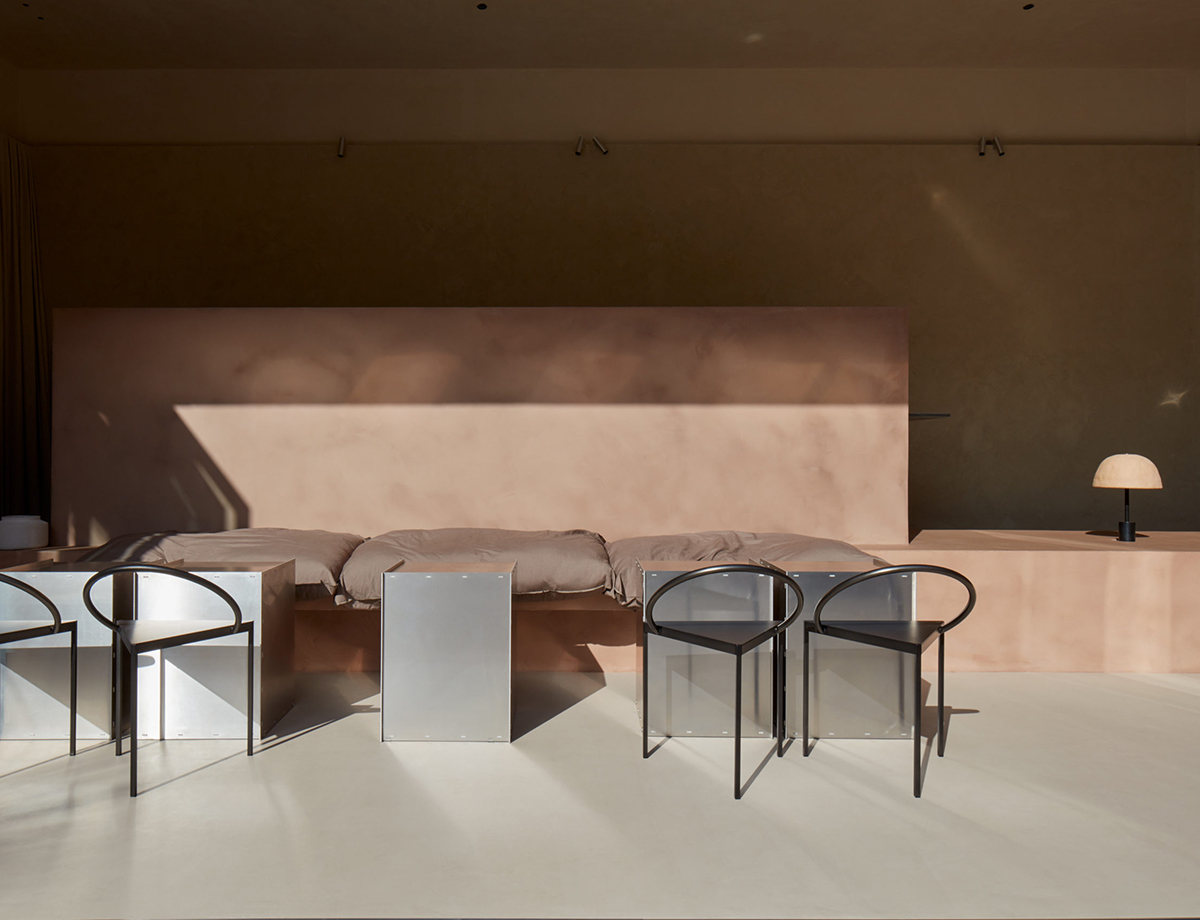 A weekly Saturday recap to share with you our favorite links, discoveries, exhibitions, and more from the past seven days. This week: a reissued Nanna Ditzel chair, a stylish oasis in the desert, and the only pocket knife we'd pay $375 to probably never use.
Interiors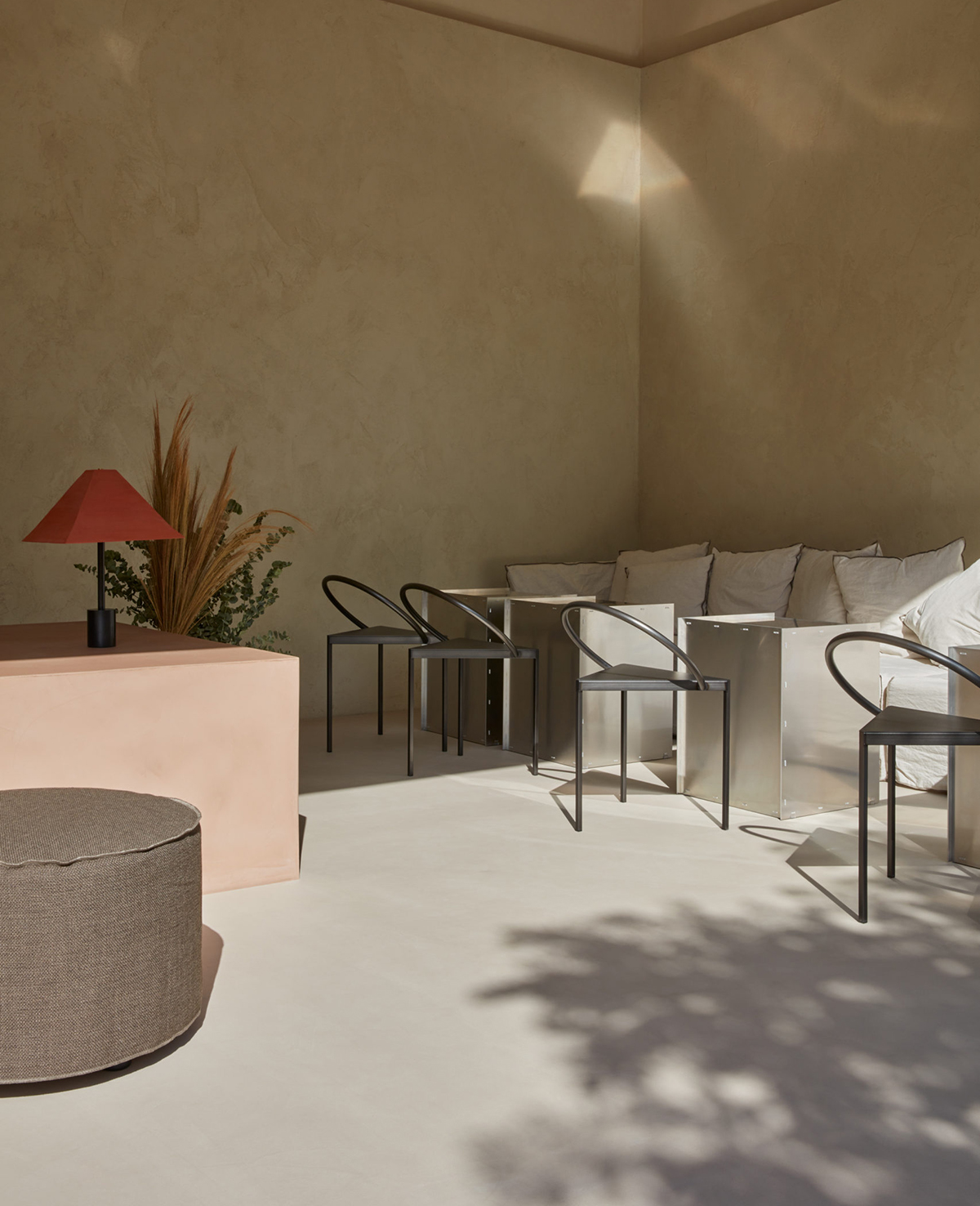 La Petite cafe is in Abu Dhabi, but its interiors, designed by Bone studio, are pretty international, key pieces being Frama chairs and tables, and In Common With Lamps (which are sold in our 1stdibs store!). The sandy colors are inspired by the landscapes of nearby Al Ain, however.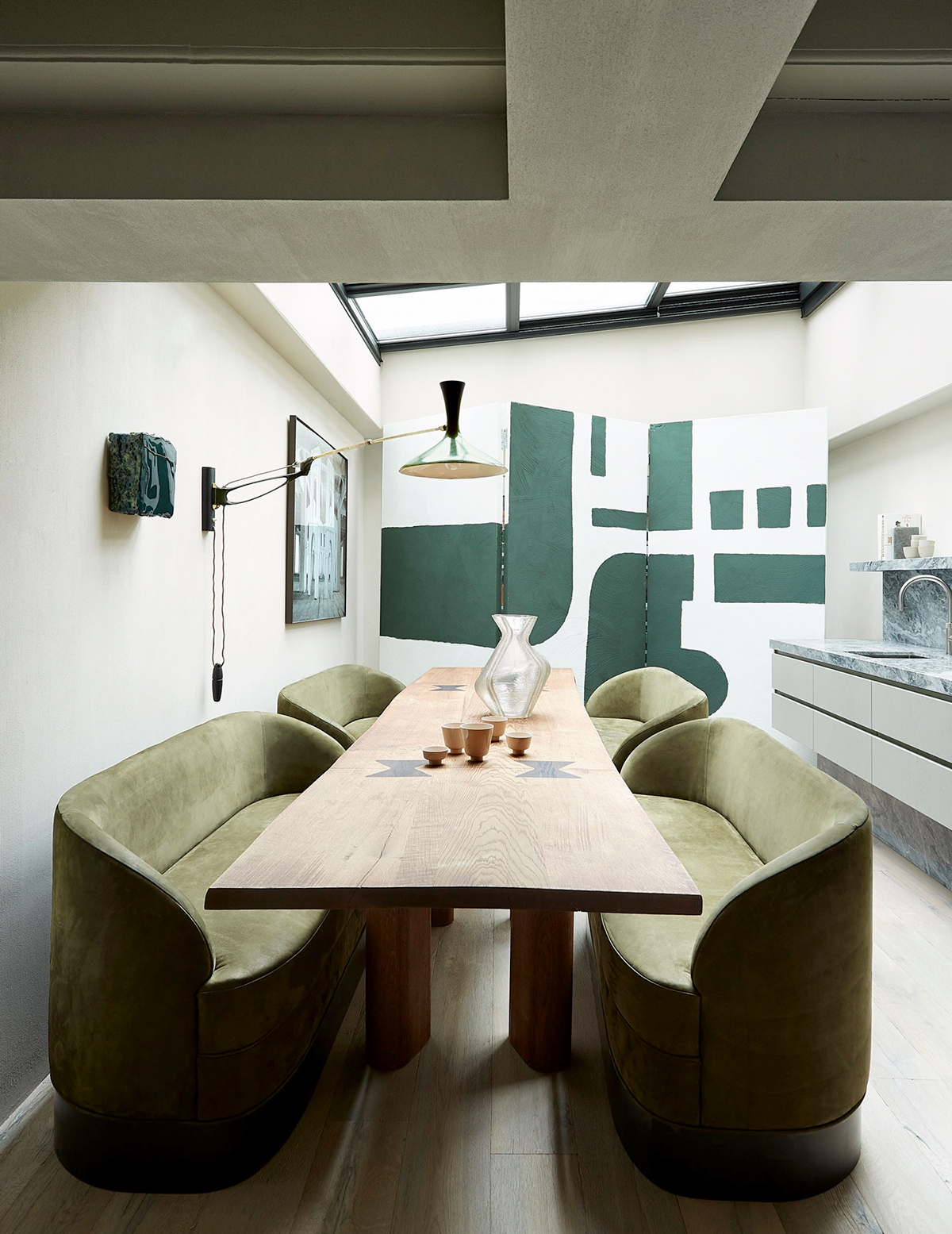 Dying over this kitchen in the Amsterdam home of Thomas and Danielle Geerlings, who designed it themselves. Thomas is the founder of Framework, the design studio you might remember from the Pelican store interior that we also died over in 2016. Sadly we don't know who made the painted room divider, but could be a good DIY project?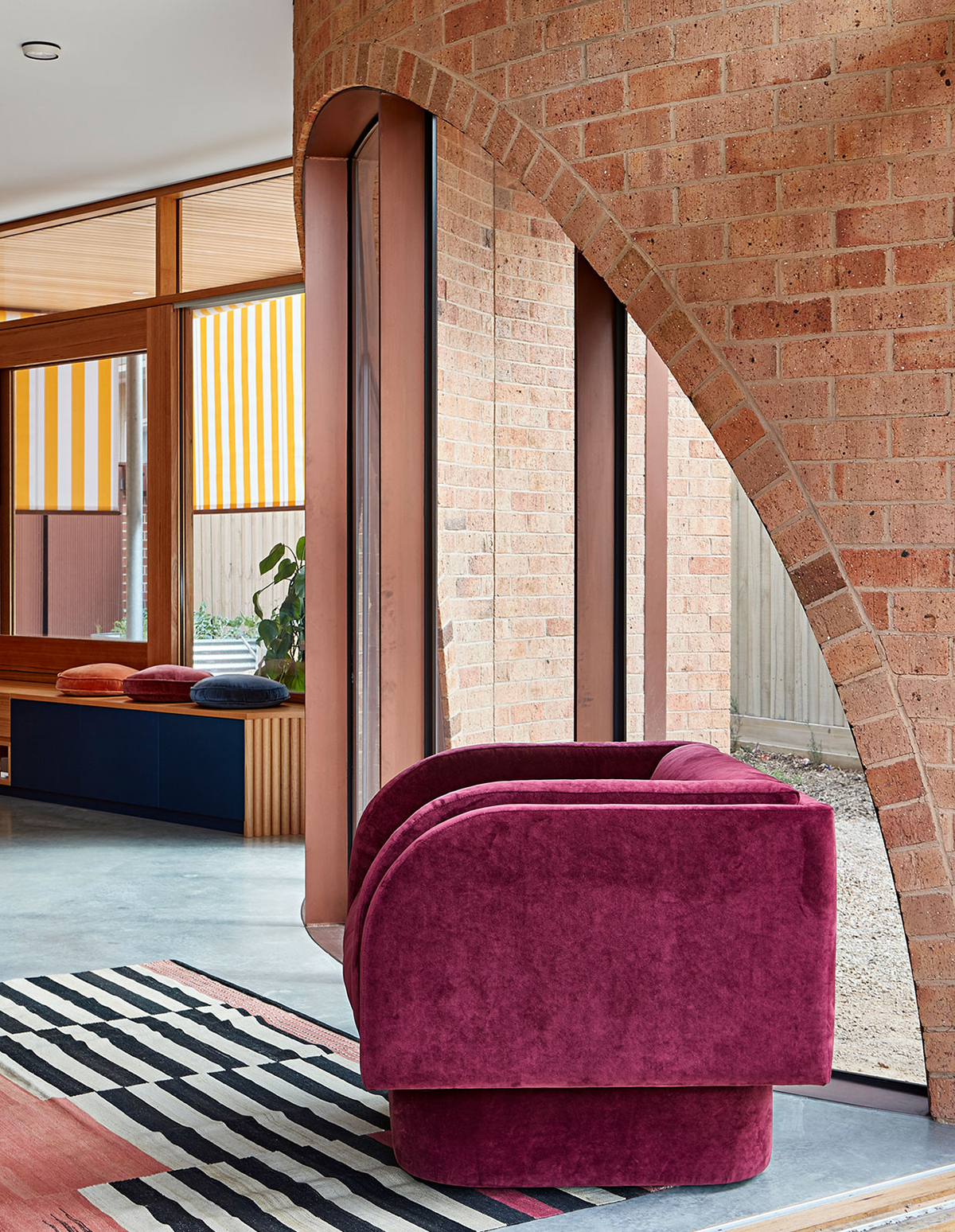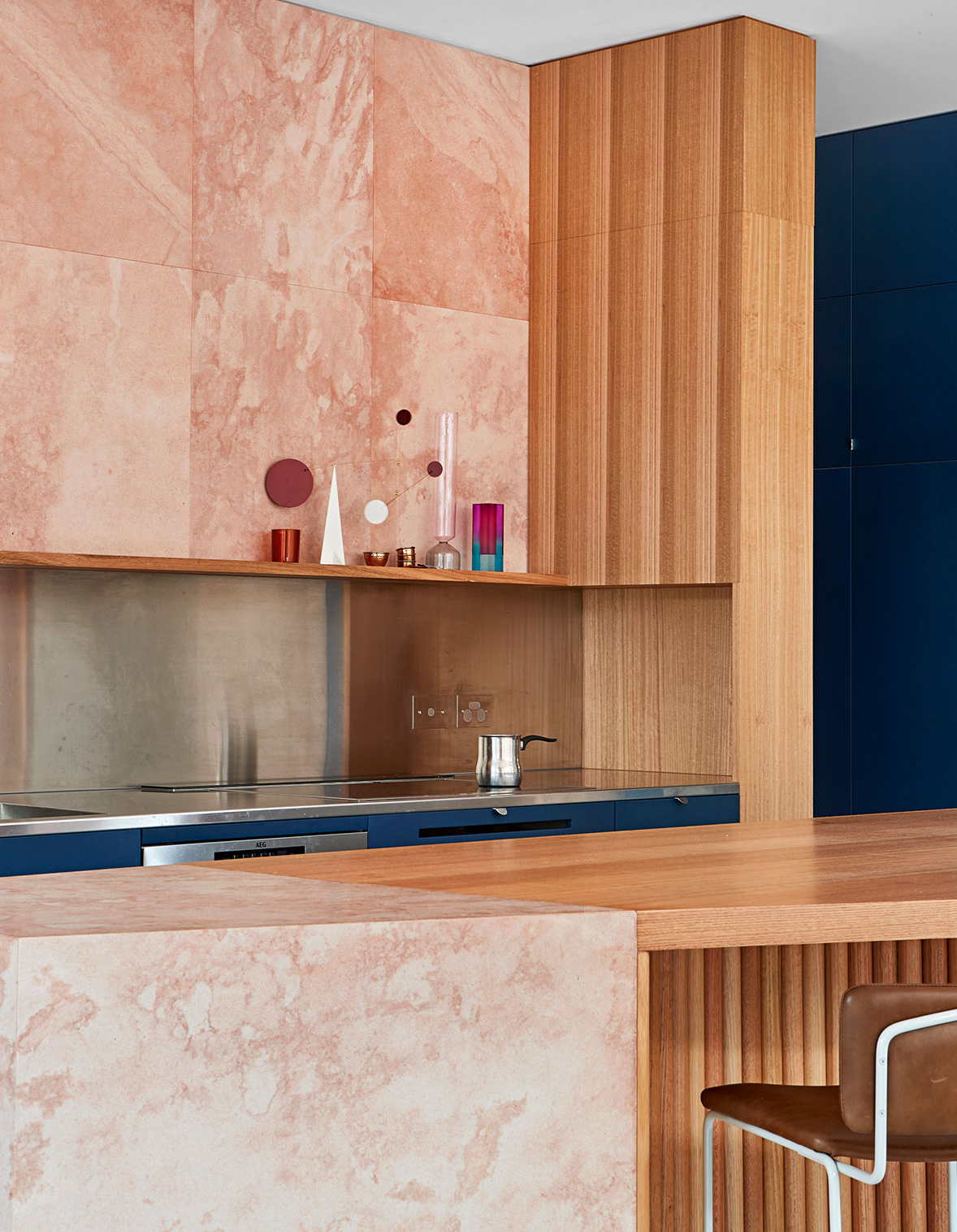 This house in Melbourne by Wowowa architects, spotted on Design Files, is admittedly full of trends that, in our minds, are a somewhat five minutes ago: velvet, pink, arches, marble, etc. Buuuut that doesn't stop it from being really beautiful, and bonus points for including one of our biggest 2020 trend picks: thick cabana stripes.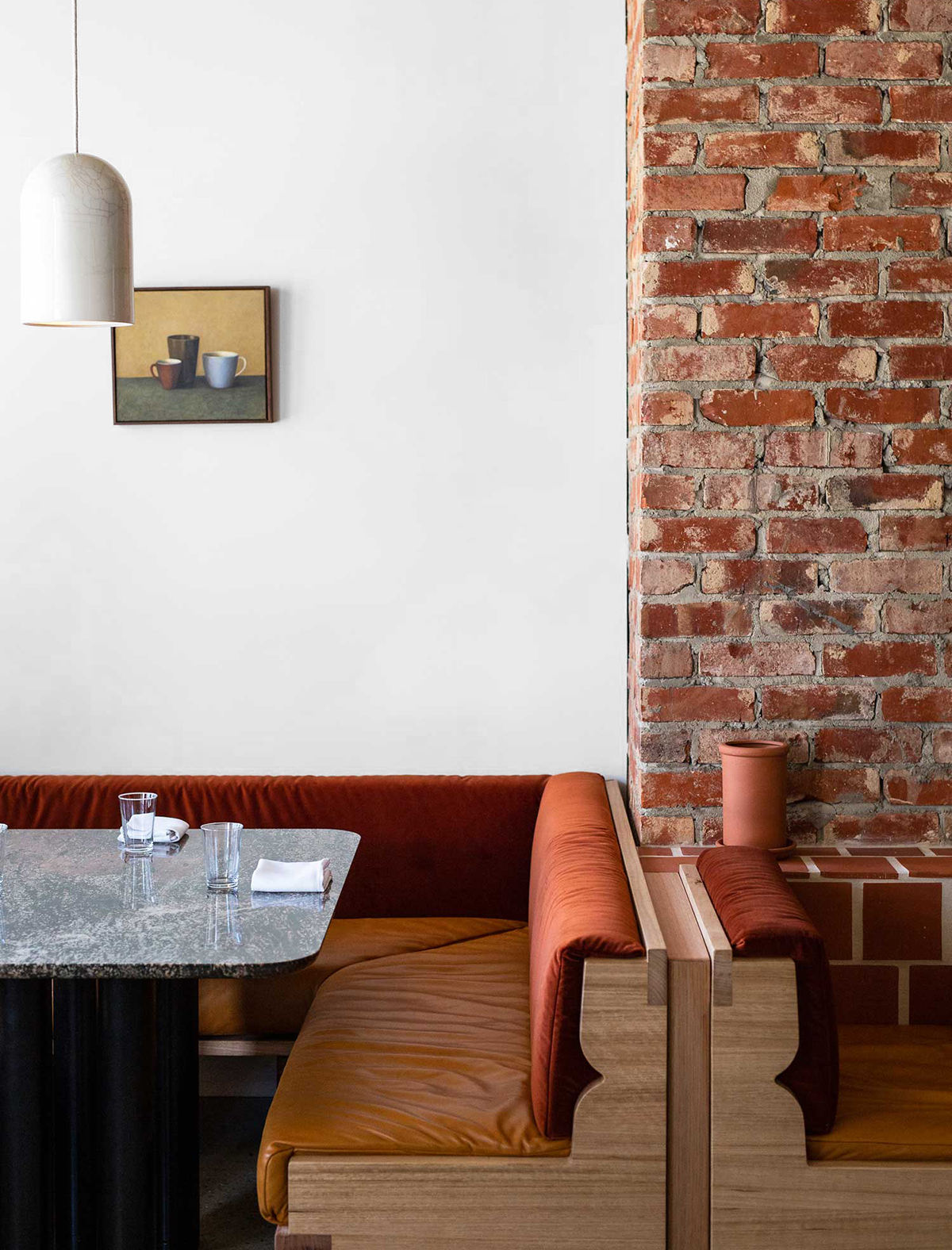 More Australian interiors: With this wine bar in Adelaide by Studio Gram, we just really liked the details of the booth construction, and that chunky red tiling on the right.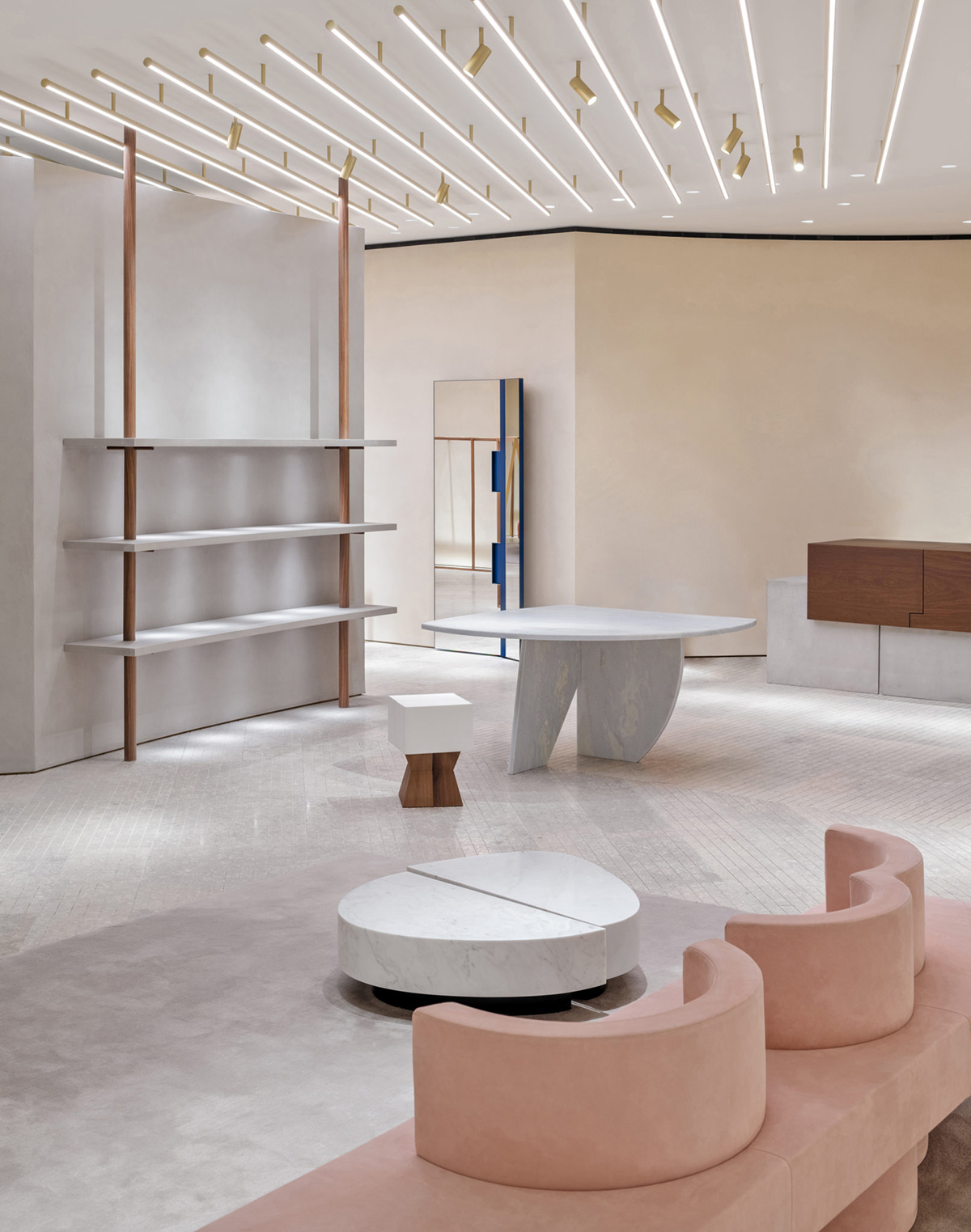 So many of our interiors came from Yellowtrace this week… This one's at least not in Australia, though. It's the Icicle shop in Shanghai, by Italian designer Andrea Tognon, which is reminding us of how pure and amazing retail interiors can look when they're shot before they're filled to the brim with actual clothing.
Discoveries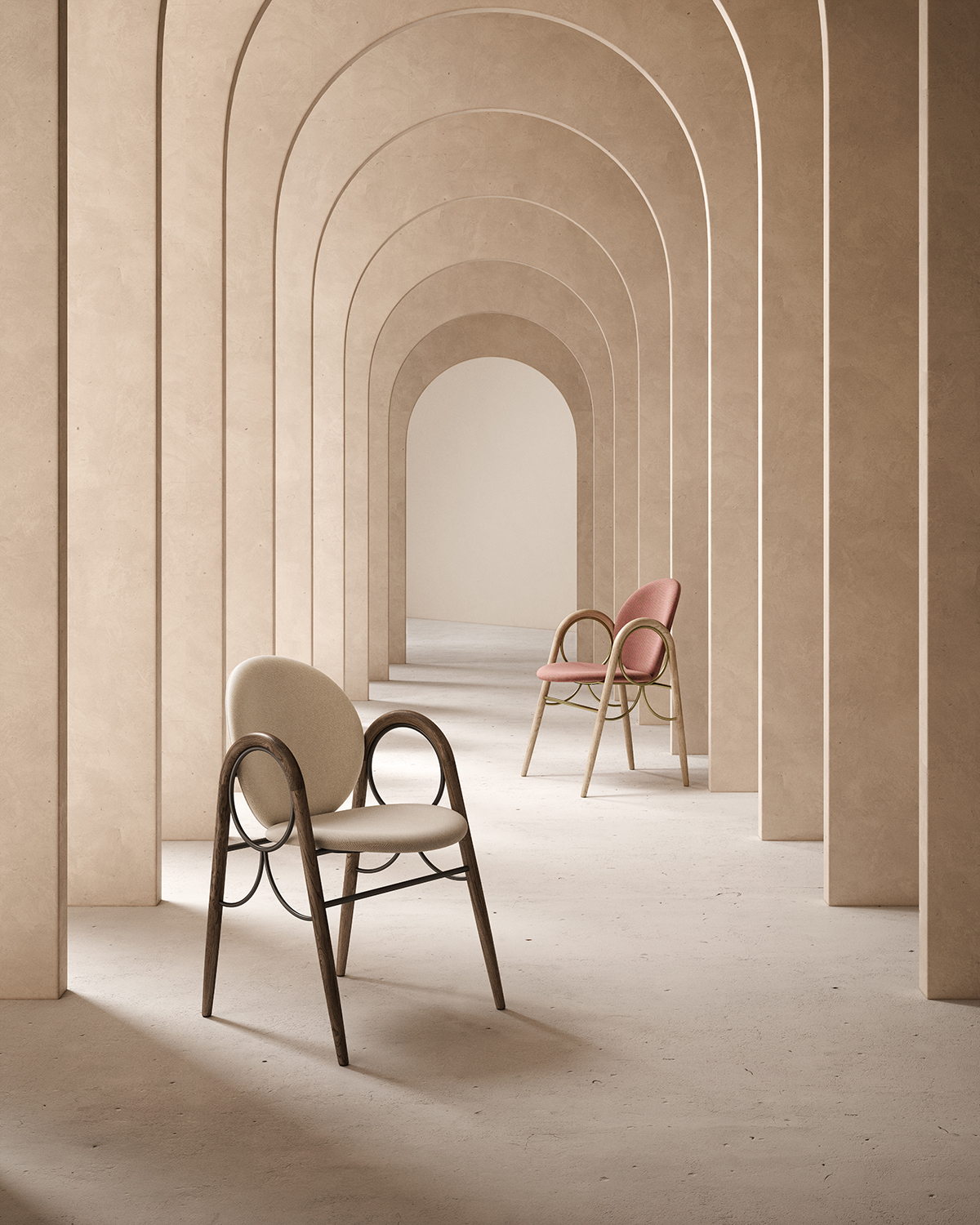 These chairs are *almost* too frilly for our taste, with that scalloped interior arm detail, but not quite; they also have a great backstory. The late Danish furniture icon Nanna Ditzel designed them in 1983, in collaboration with craftsman Niels Krüger of the 134-year-old woodworking house Brdr. Krüger, which has just put them into production for the first time.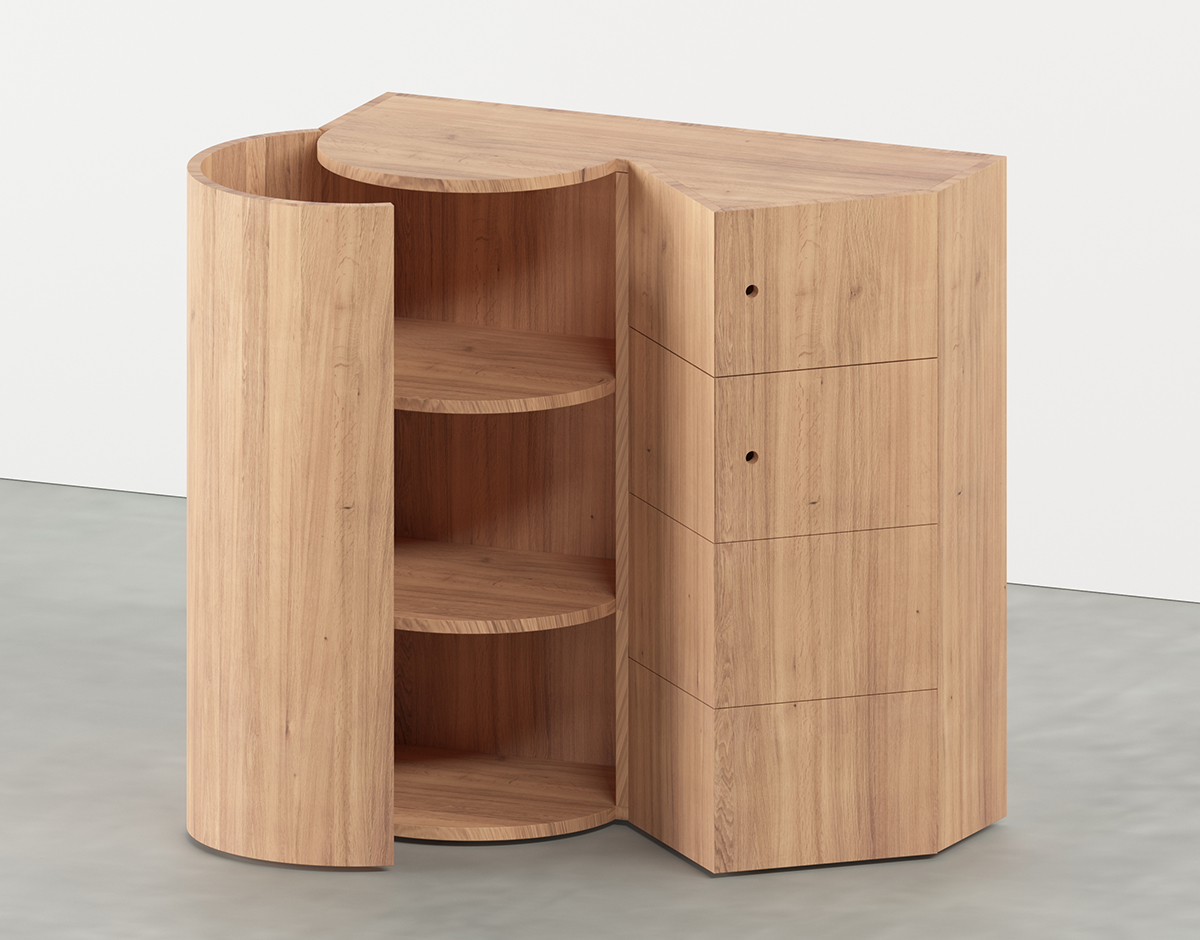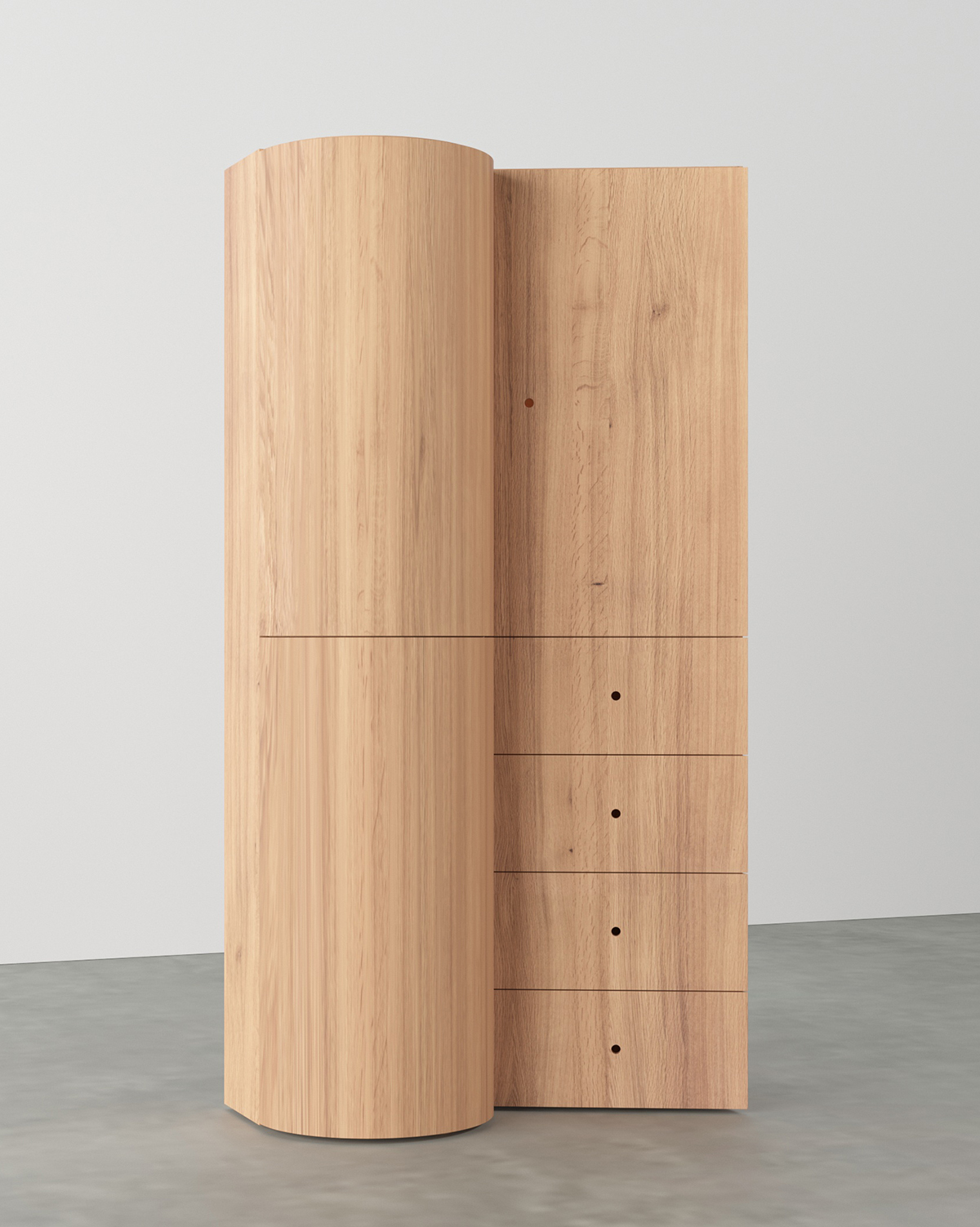 Atelier Areti is better known as a lighting company, but our favorite part of their new 2020 collection is a series of 8 wooden cabinets (two of which are shown here as renderings) called Segments, whose profiles are all based on compositions of side-by-side geometric shapes.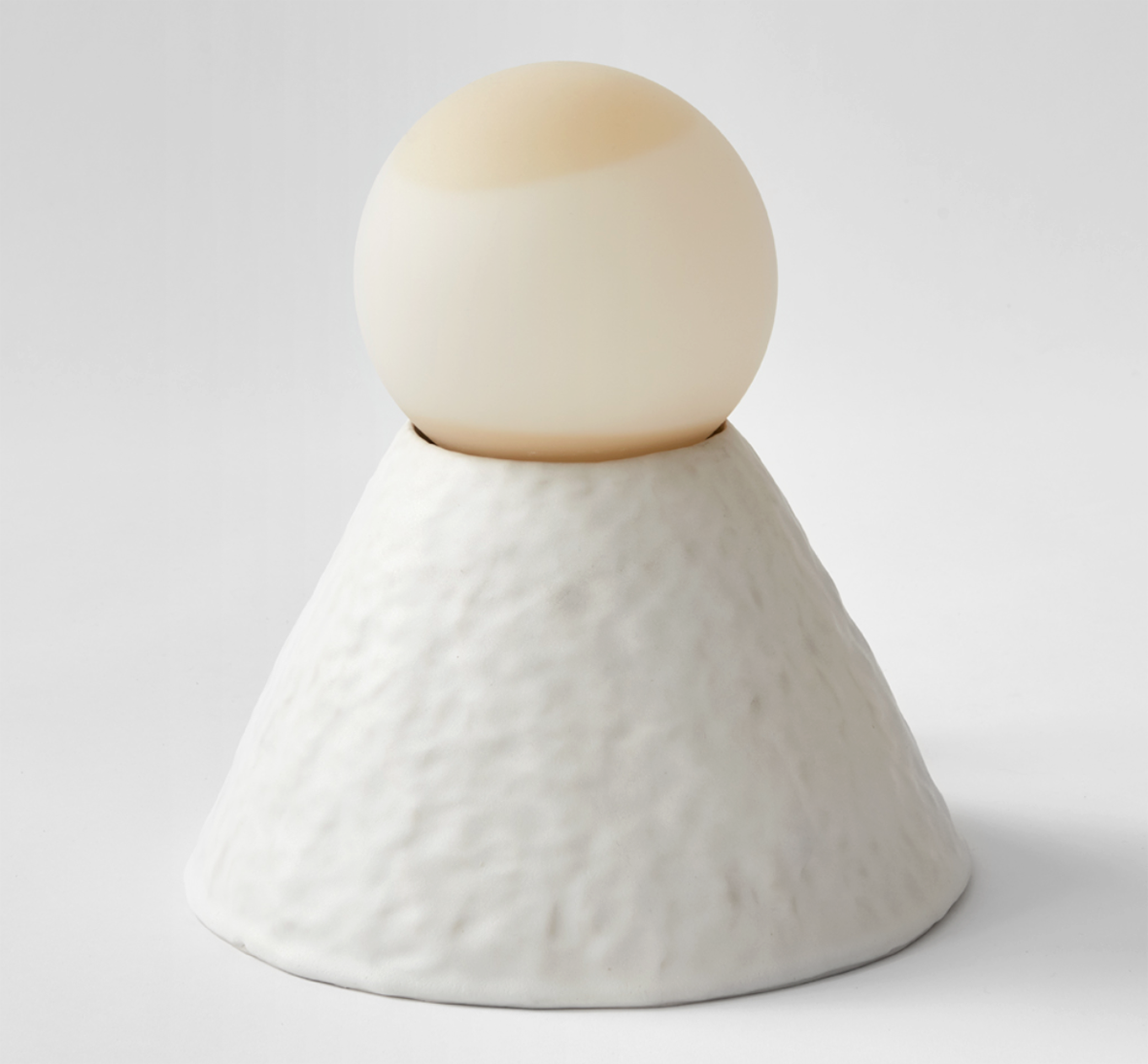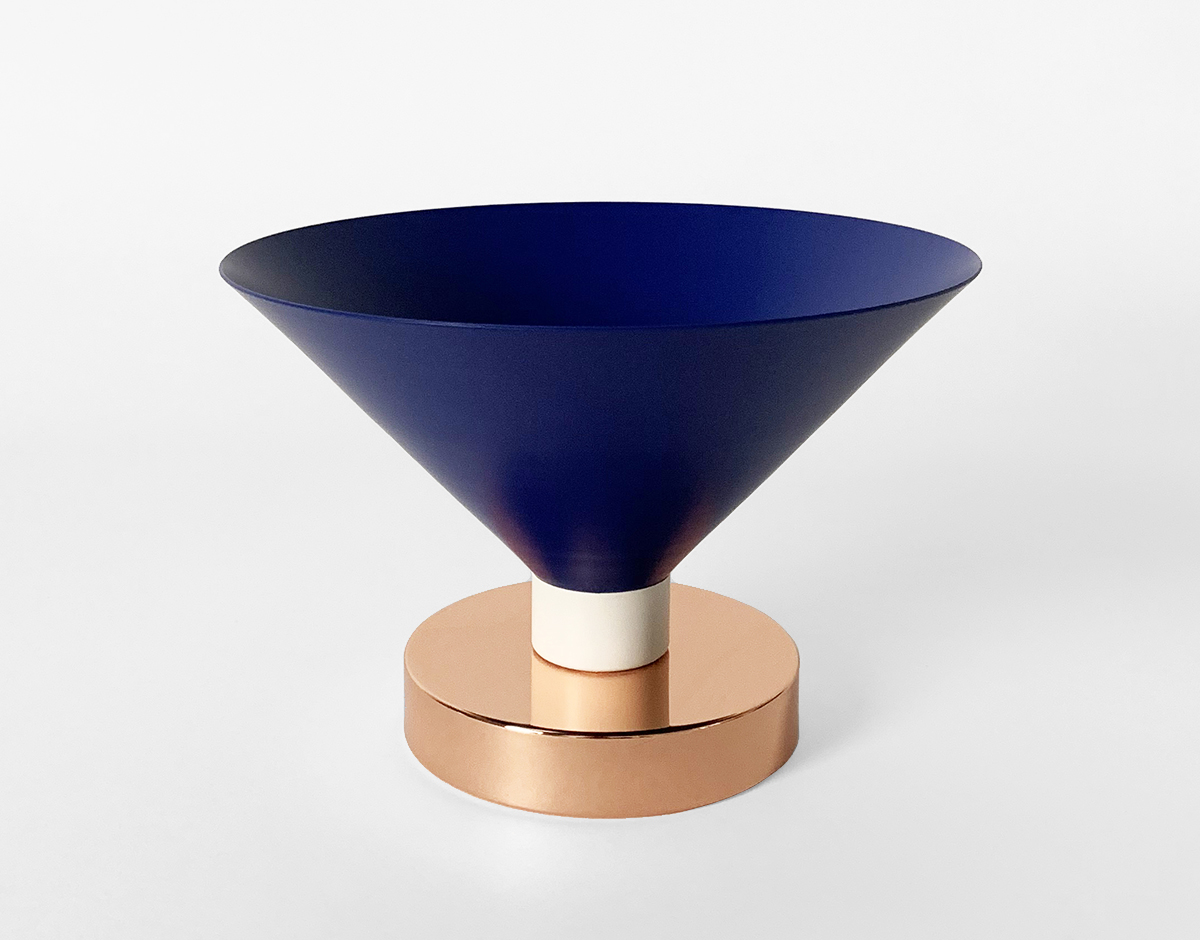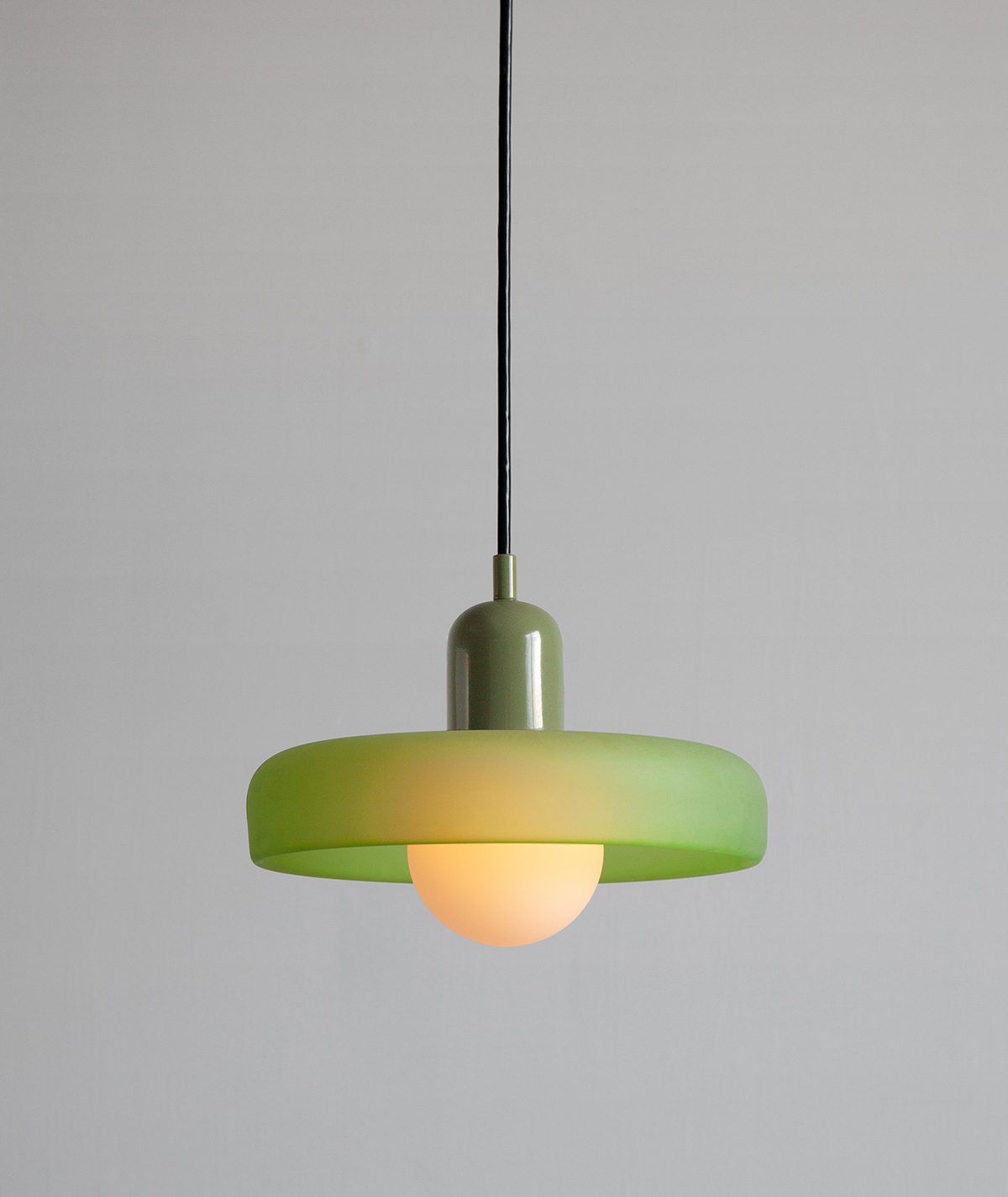 Time is running out to bid in the General Assembly–organized charity auction At Home, in which 40 NYC designers have contributed pieces to benefit Direct Relief, which is supporting health workers and providing PPE during the COVID-19 crisis. Our picks from the auction include, from top, a lamp by Giselle Hicks and Moving Mountains, a bowl by Steven Bukowski, and a green pendant light by In Common With, but there are so many great things! Make sure to place a bid by Sunday evening.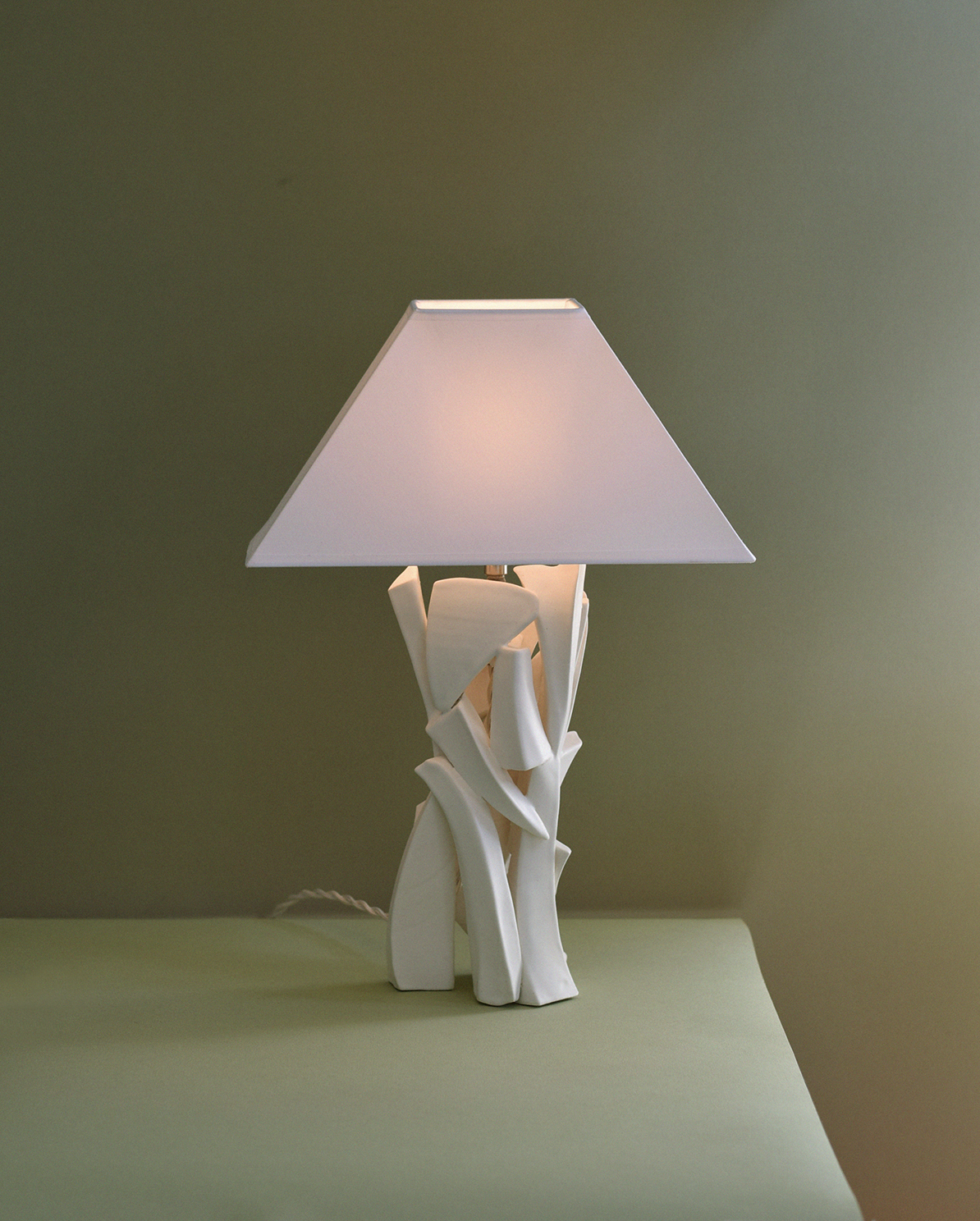 Ceramicist Natalie Weinberger made this lamp last year, but only recently photographed it. We like the contrast between the organic, bone-like shapes and the crisp, geometric shade.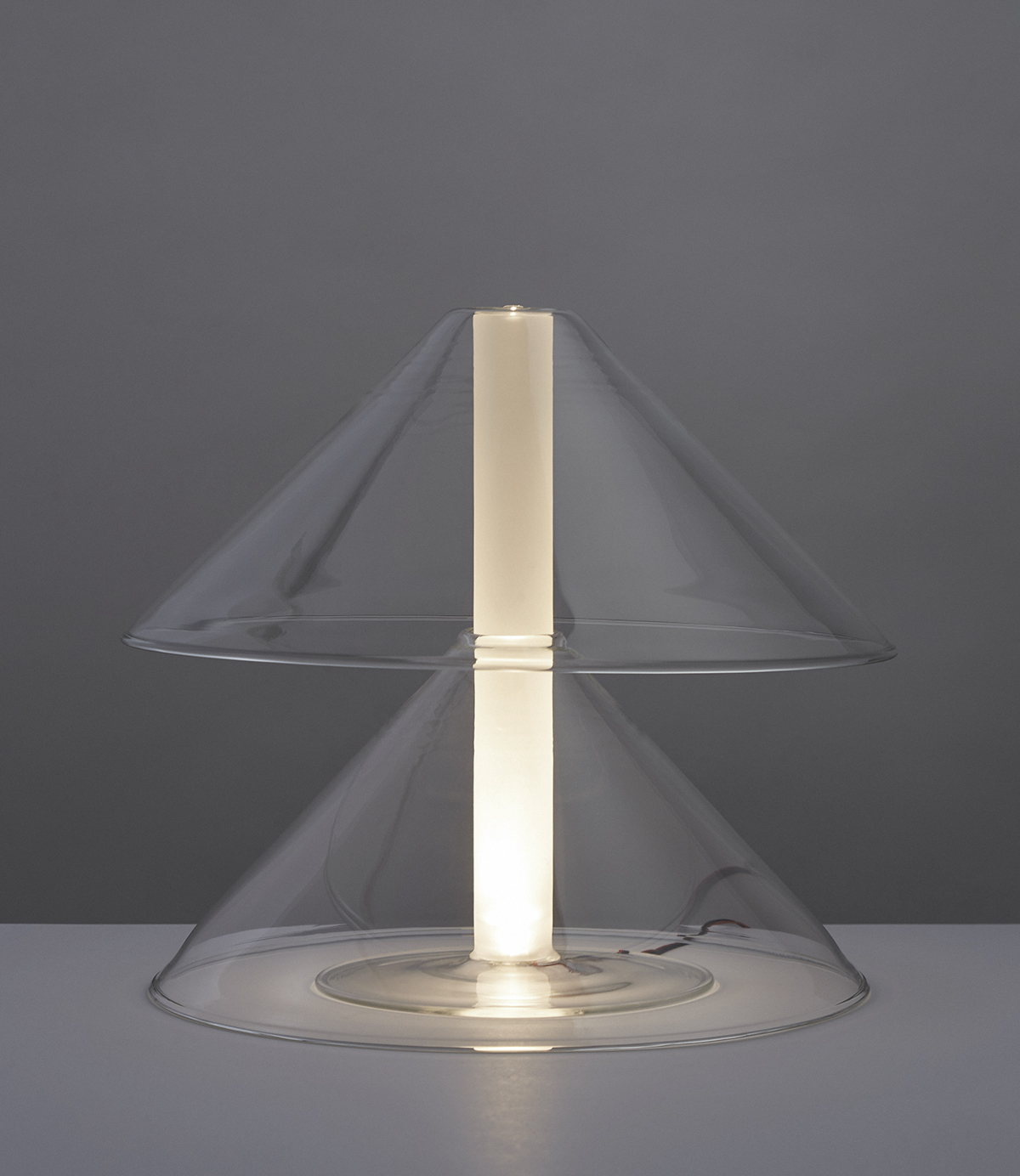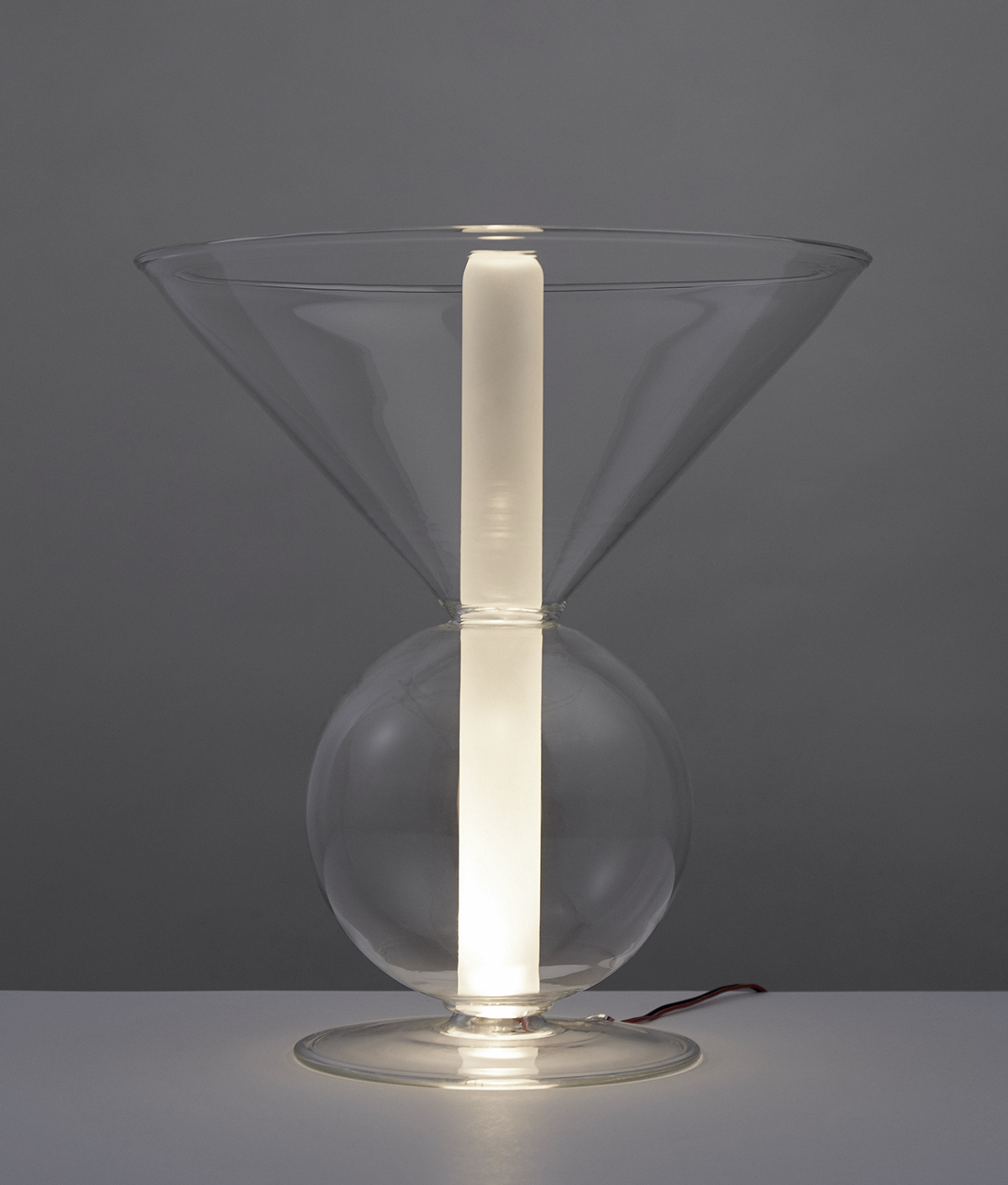 We chose two of our favorite iterations of Barcelona designer Jaume Ramirez's Fragile lamp, but its modular construction means you can mix and match its glass components to create different combinations. This one's also so good.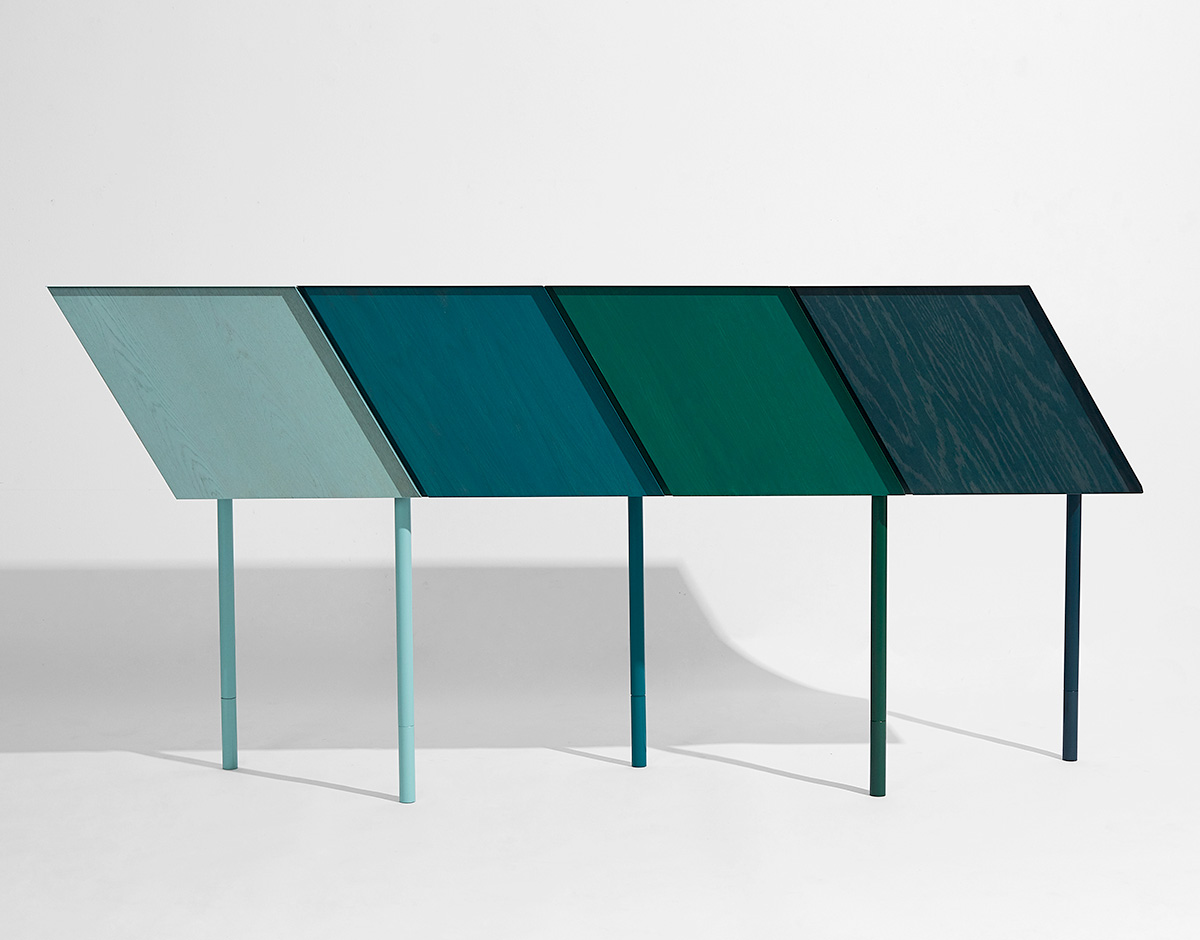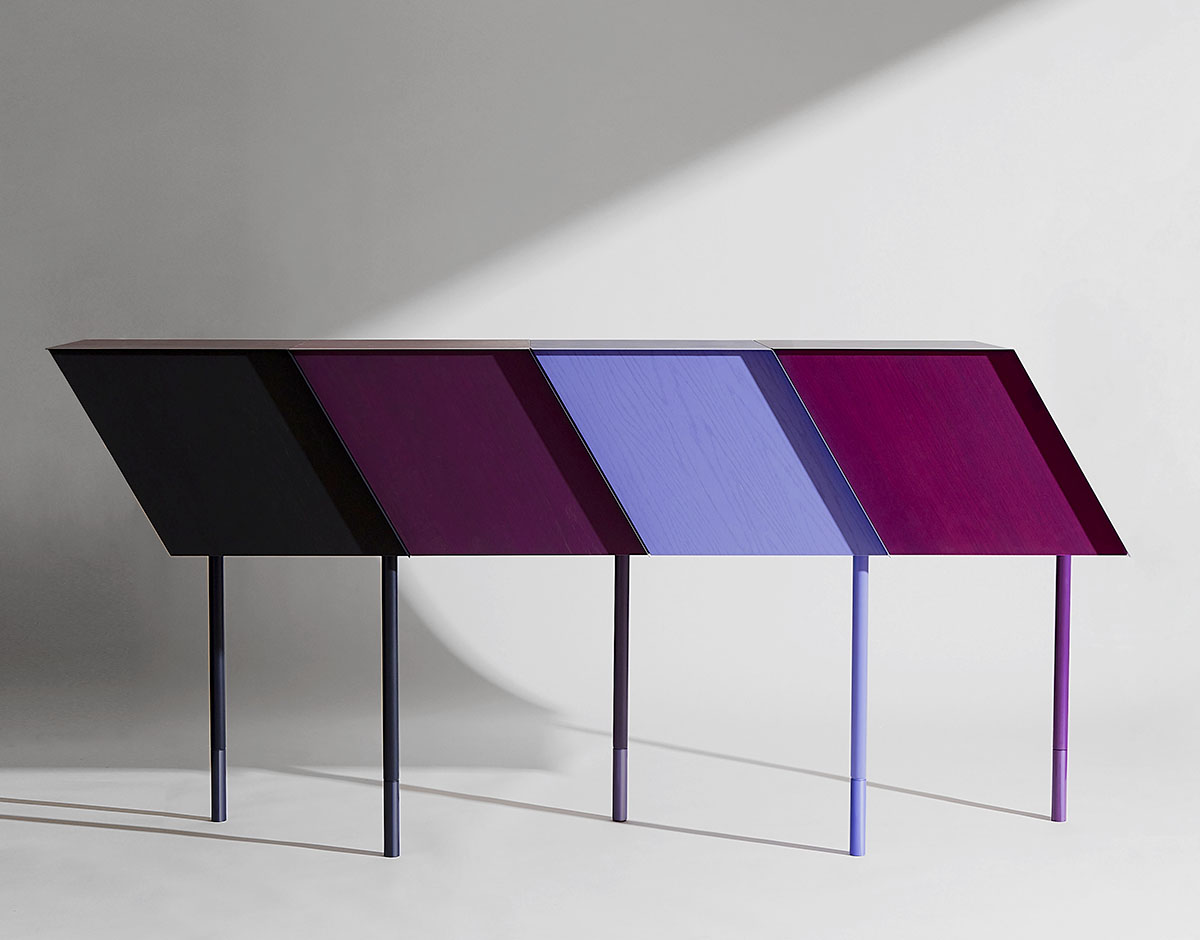 After last month's Melbourne Design Week was shuttered by the pandemic, we did a story rounding up our favorite highlights from shows that suddenly found themselves closed or by appointment-only. This week we got a straggler: Chromatic Fantastic, an exhibition at Sophie Gannon Gallery by Danielle Brustman that included these modular oblique cabinets.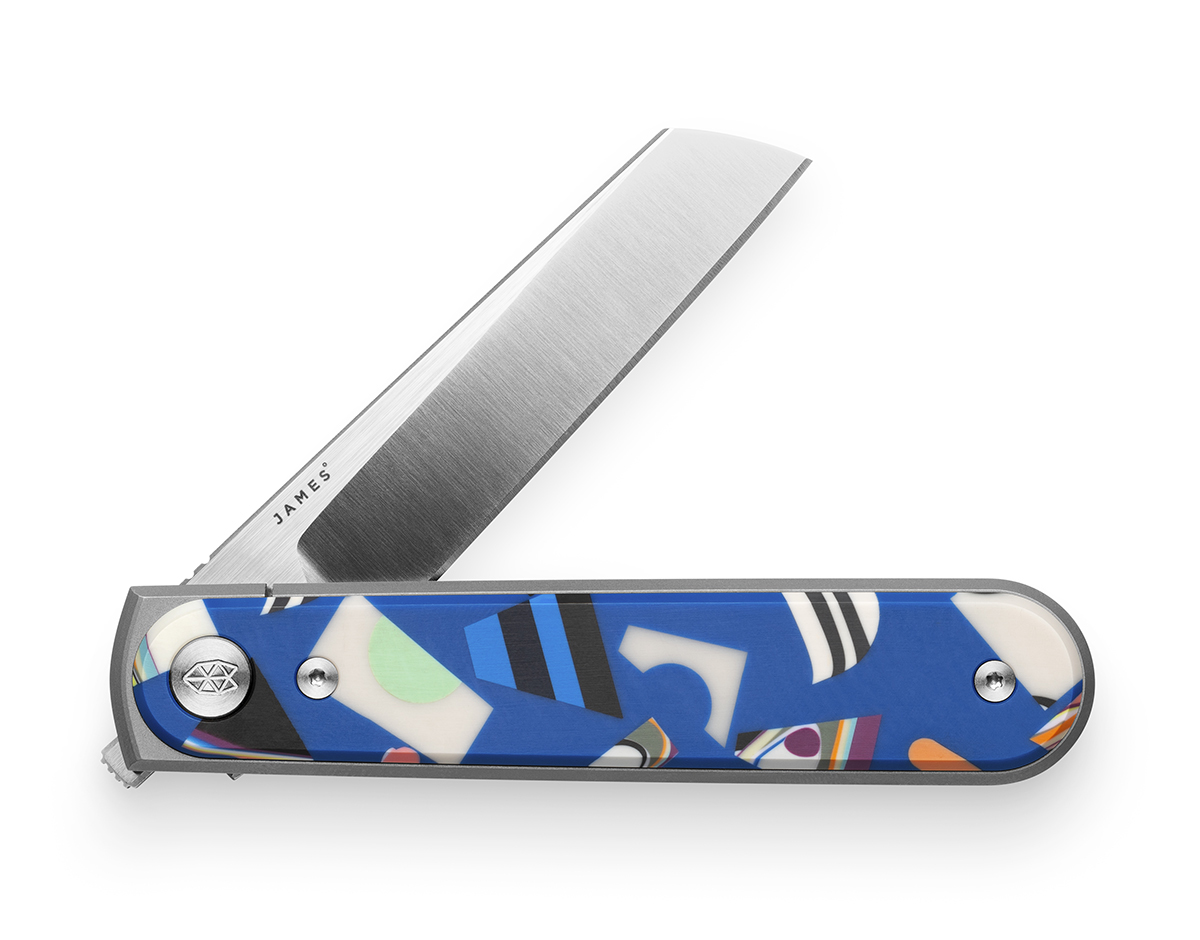 Portland-based The James Brand makes knives and tools for young, hip outdoorsy types. The hippest among them can now sport a $375 pocket knife — as well as a tray, dish, and pen, if they purchase the full set — that features an outer case made from Elyse Graham's colorful Metamaterial. If we owned a pocket knife… Well, we'd probably just accidentally cut ourselves with it. But we'd def want it to be this one.