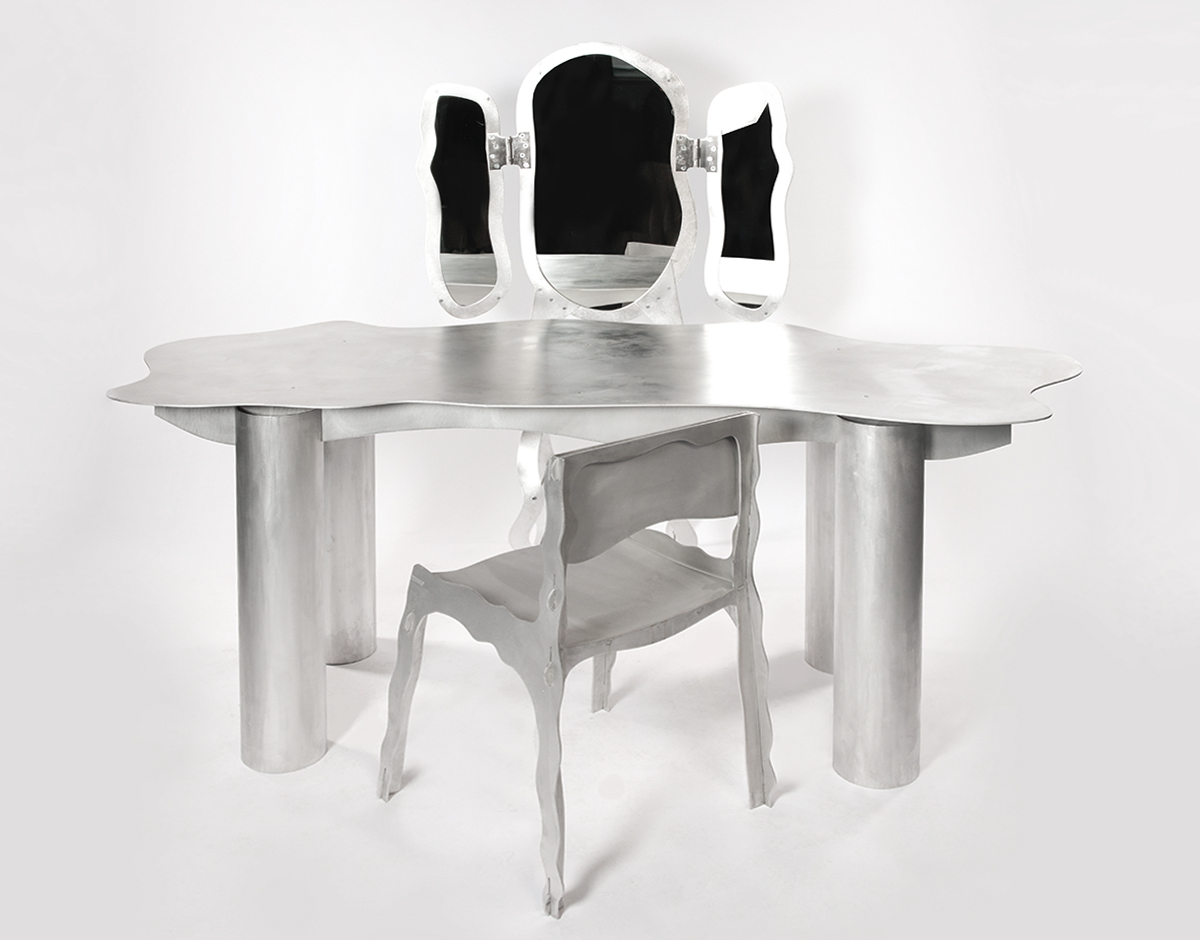 A weekly recap to share with you our favorite links, discoveries, exhibitions, and more from the past seven days. This week: a new French studio founded by Fabrizio Casiraghi and Pierre Yovanovitch alums, works in stone and wood on view at Radford Gallery in London, and a new vanity set meant to encourage the commercial liberation of independent designers.
Interiors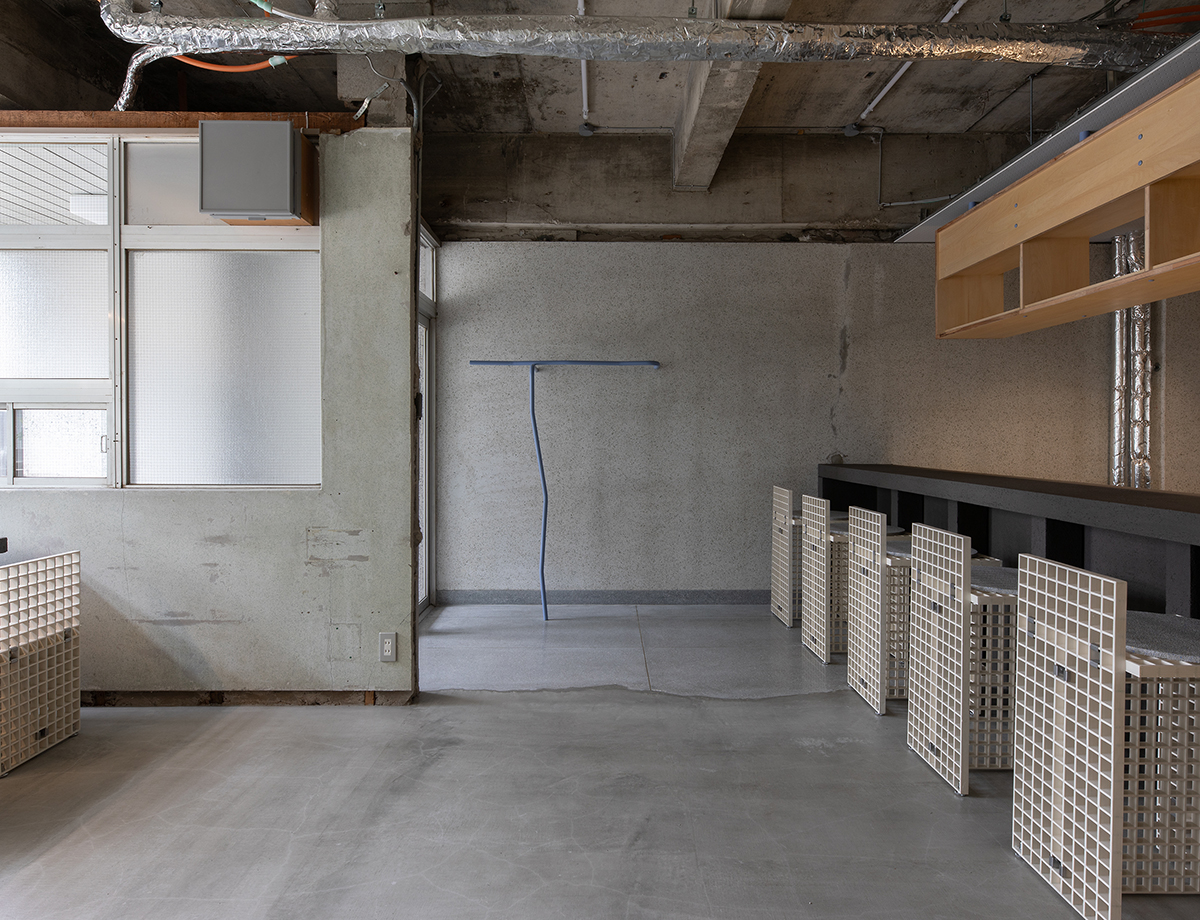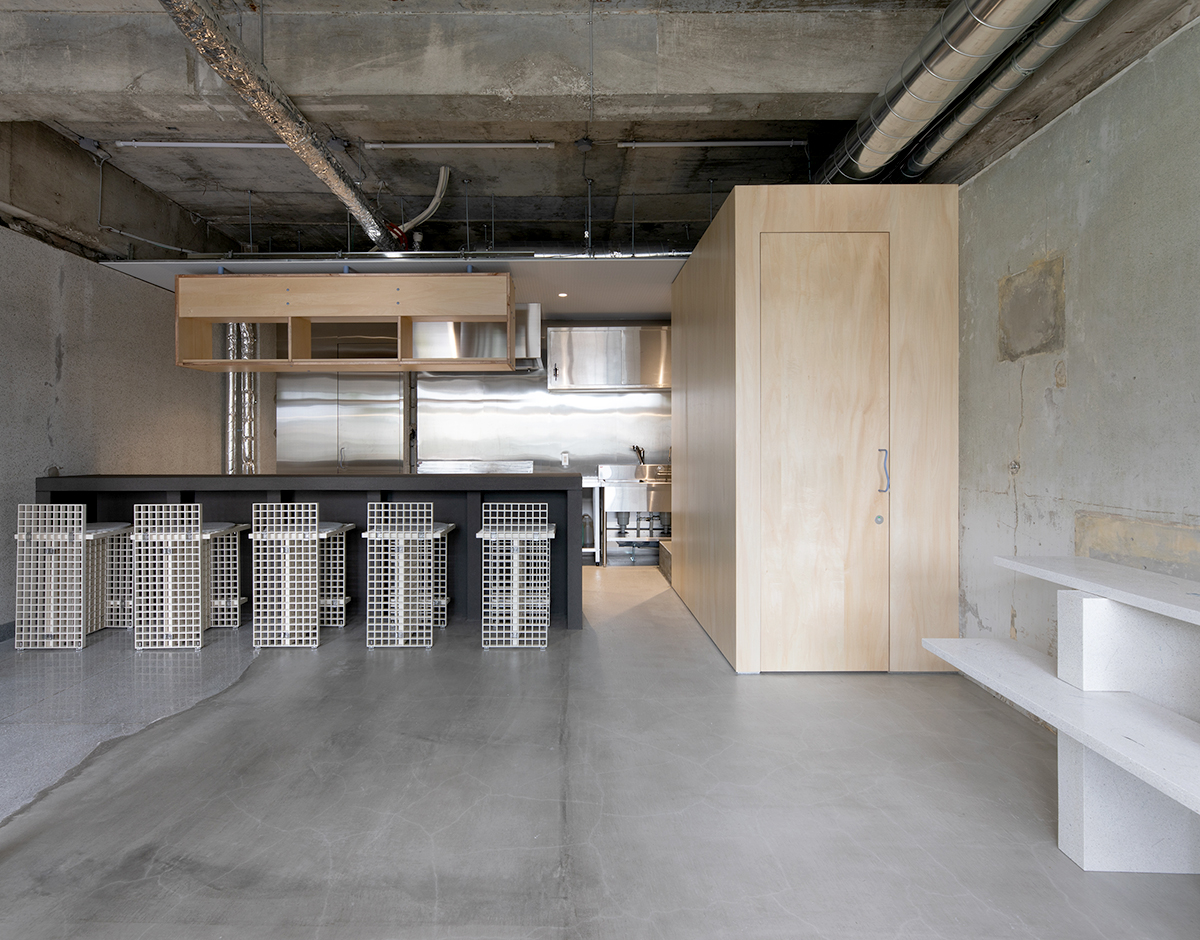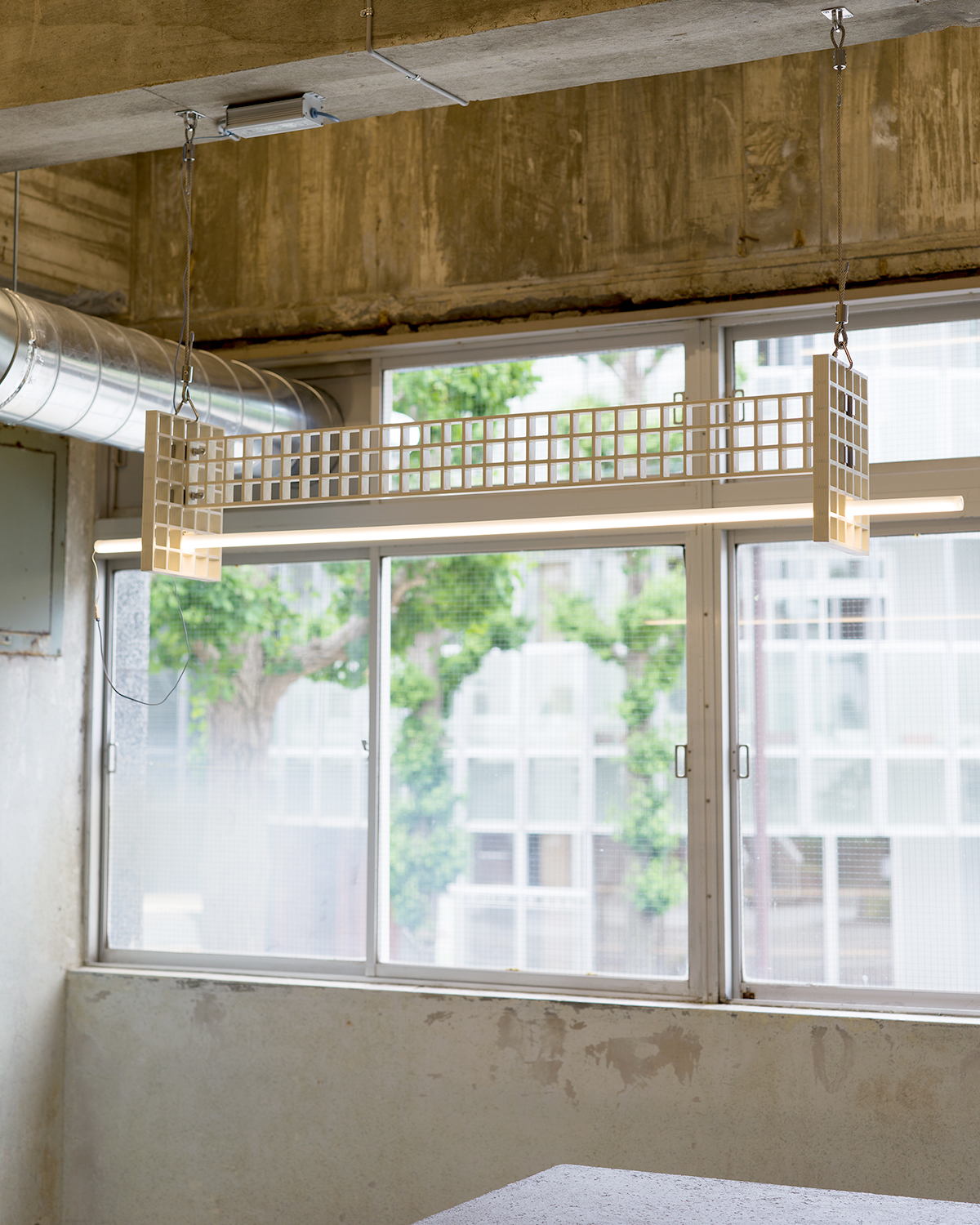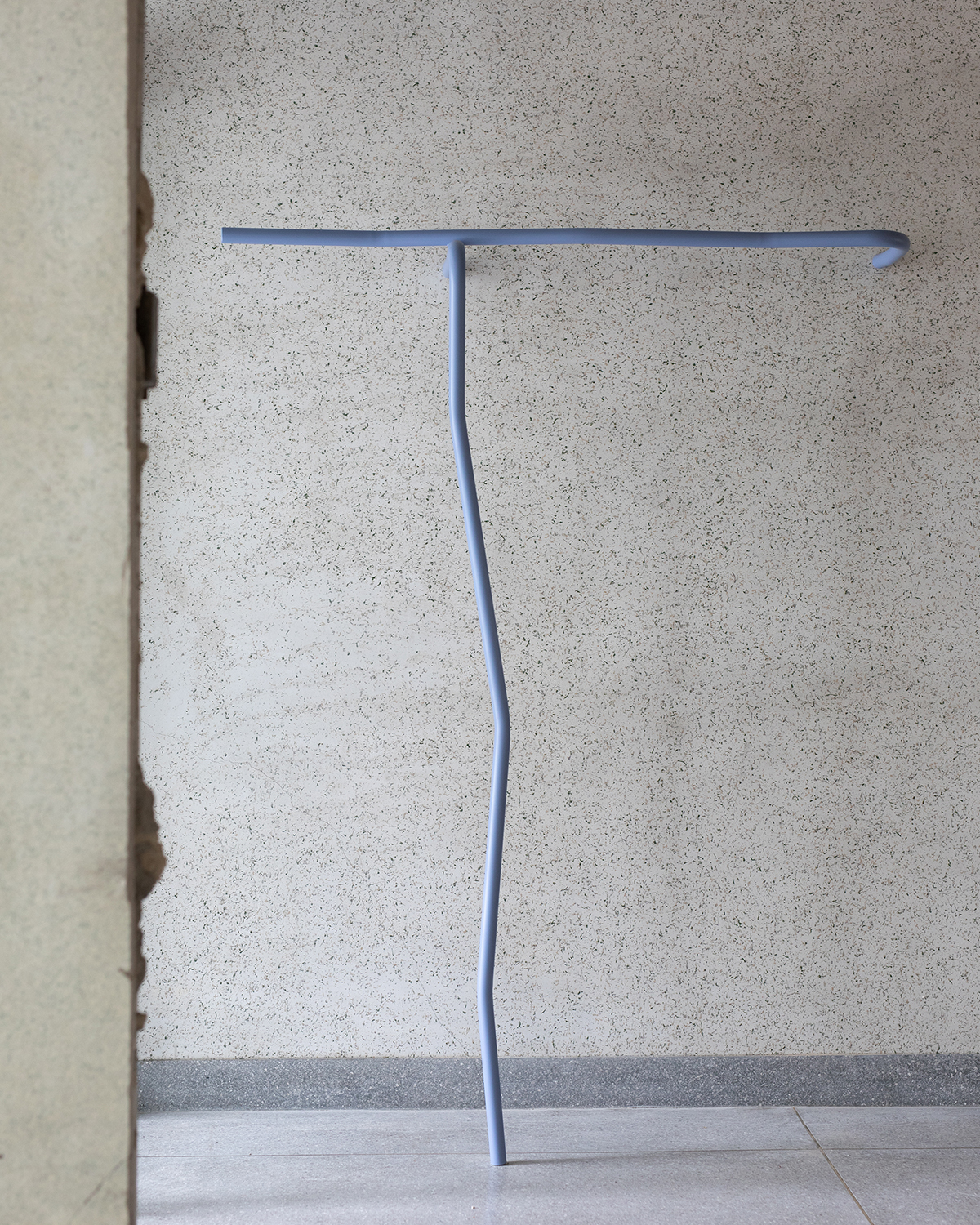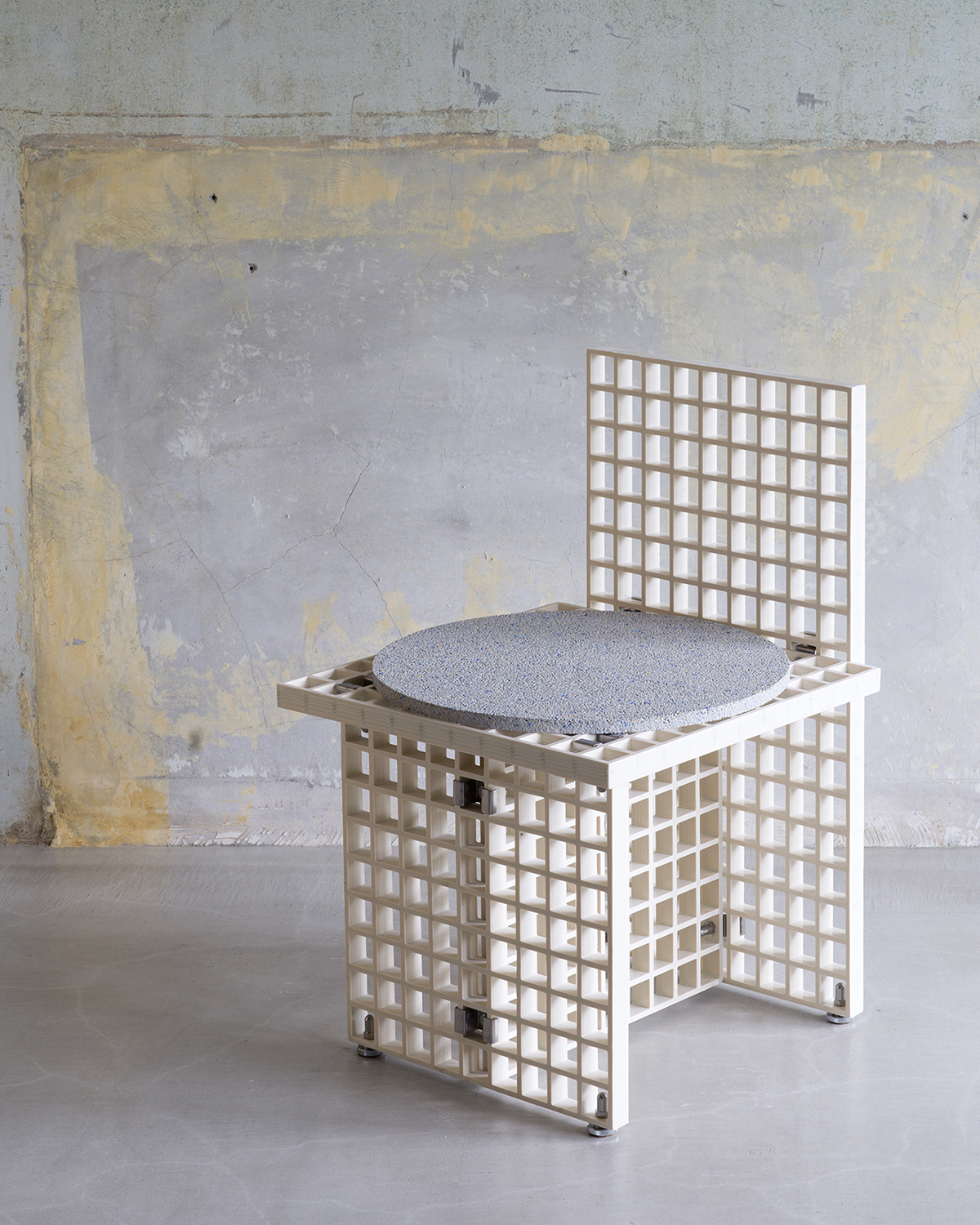 The Japanese studio Siin Siin usually designs objects and furniture, but it recently extrapolated its aesthetic to the interior of an Indian/Nepalese restaurant called AAKU, which occupies an industrial space built in the 1960s. The interior echoes the site's roughness — as well as its existing terrazzo walls and floors — in its furniture and fixtures, including chairs made from FRP grating, with seats made from pavement normally used for athletic fields and parks. The tables are coated in a gritty plaster that's also meant for use outdoors. And we really like the blue railing made from wobbly bent steel.
Discoveries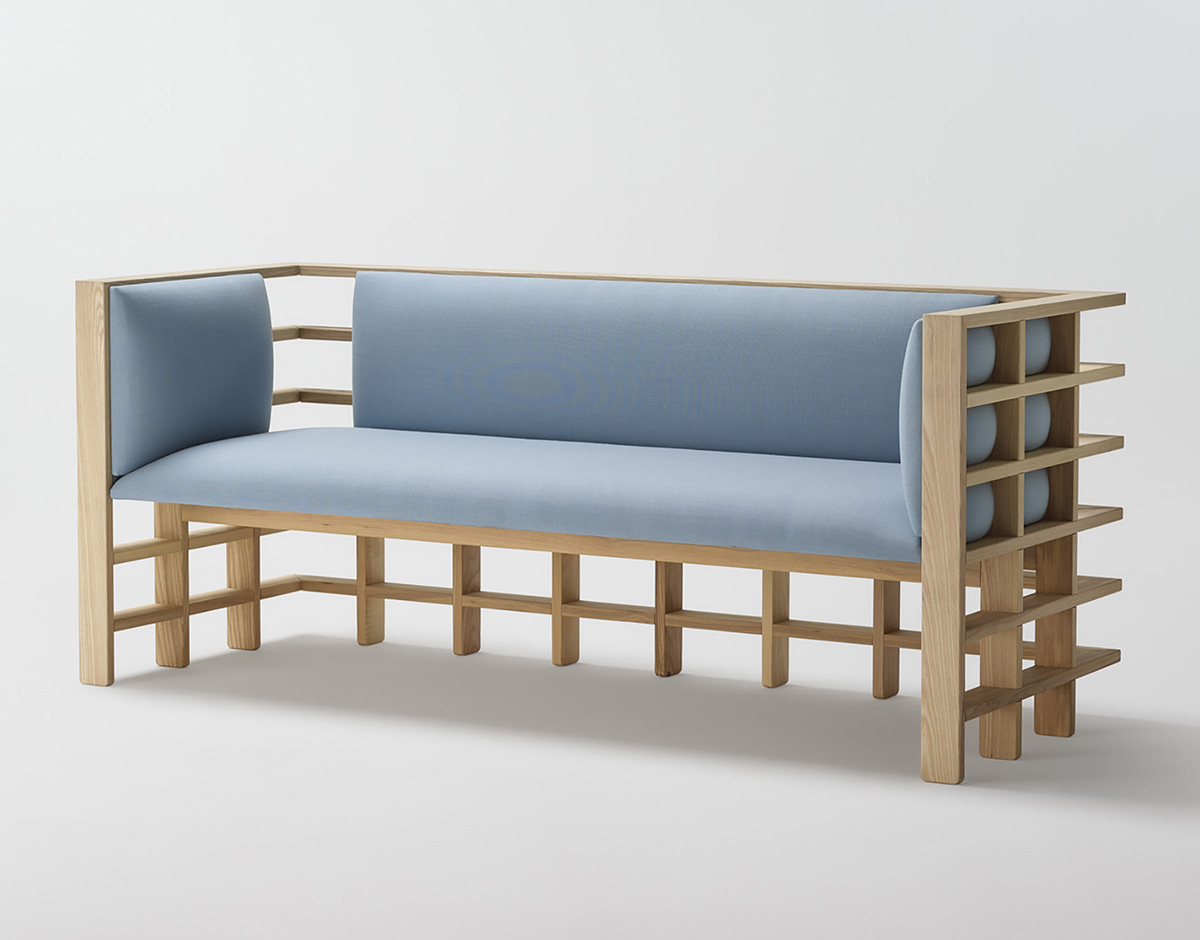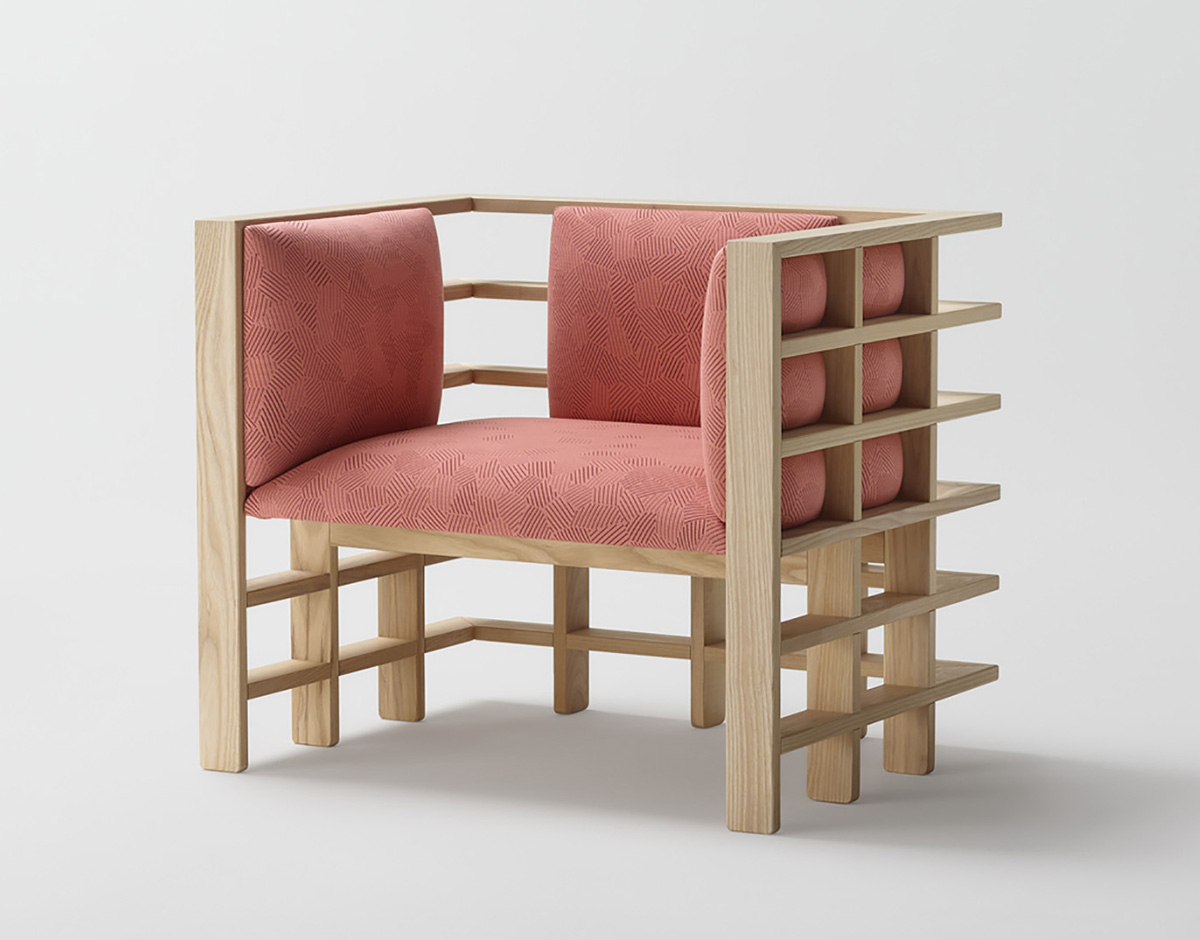 In other gridded furniture news, the Australian studio Furnished Forever — a joint project of Canberra-based designers René Linssen and Elliot Bastianon — recently submitted the Waffle collection, a series of chairs and sofas that combine soft upholstery with an elaborate wooden-grid frame.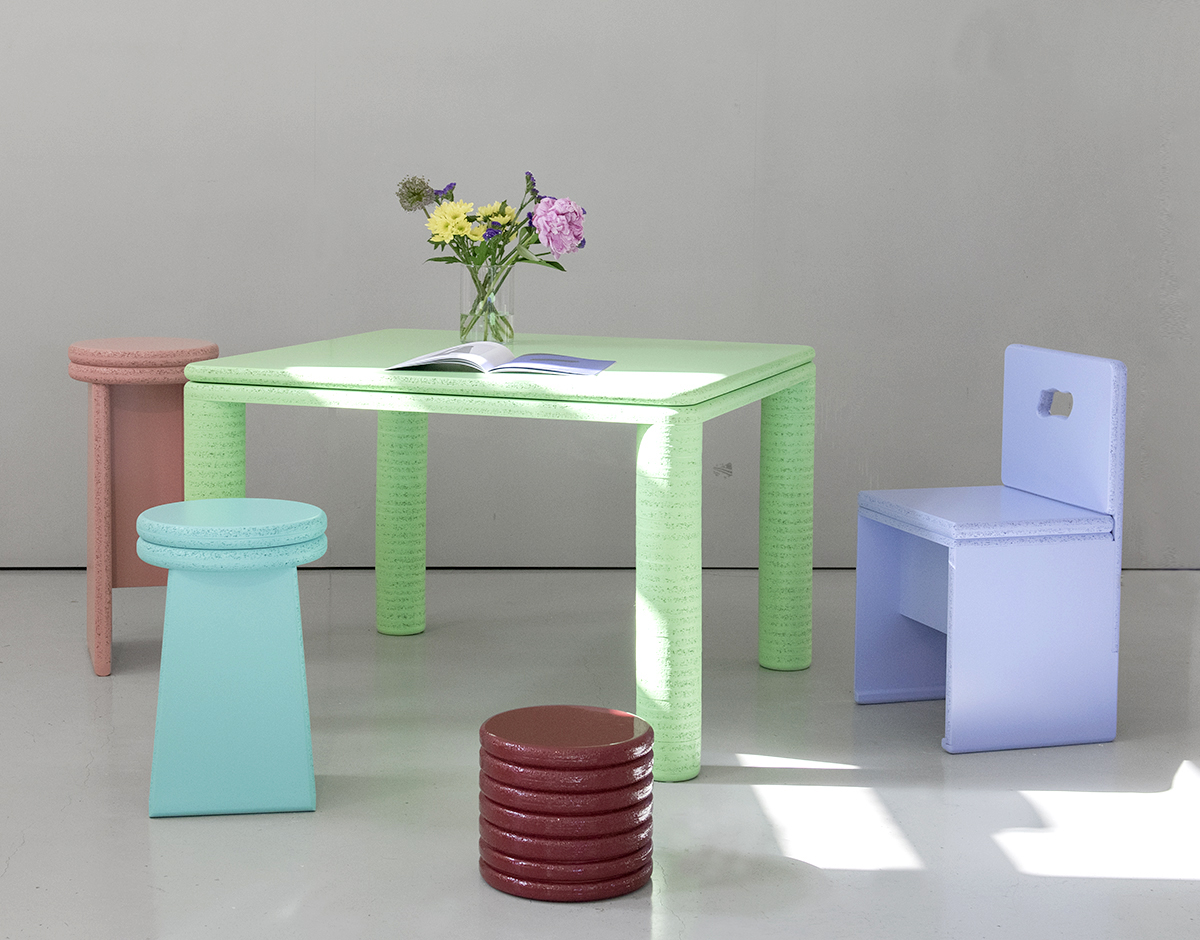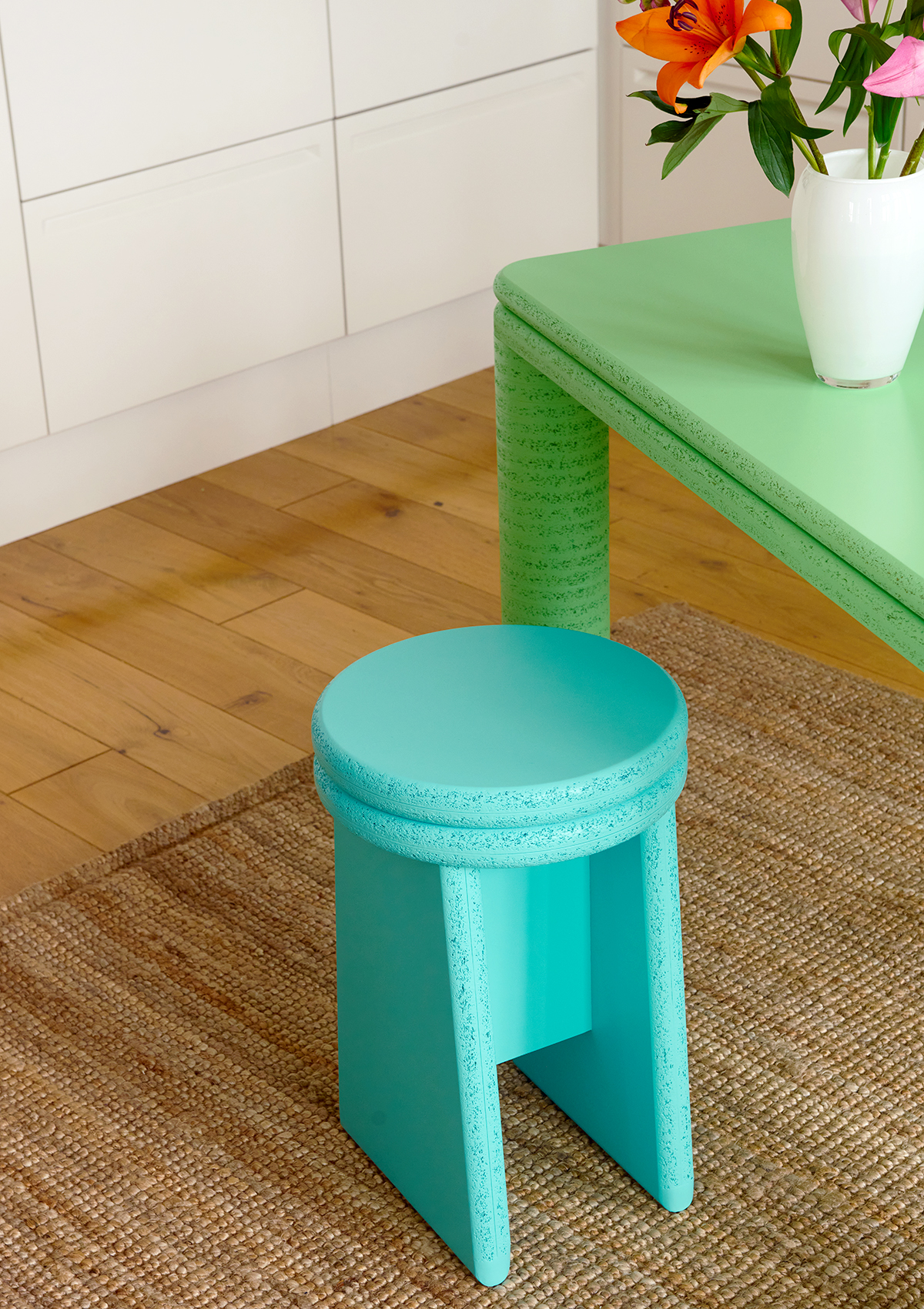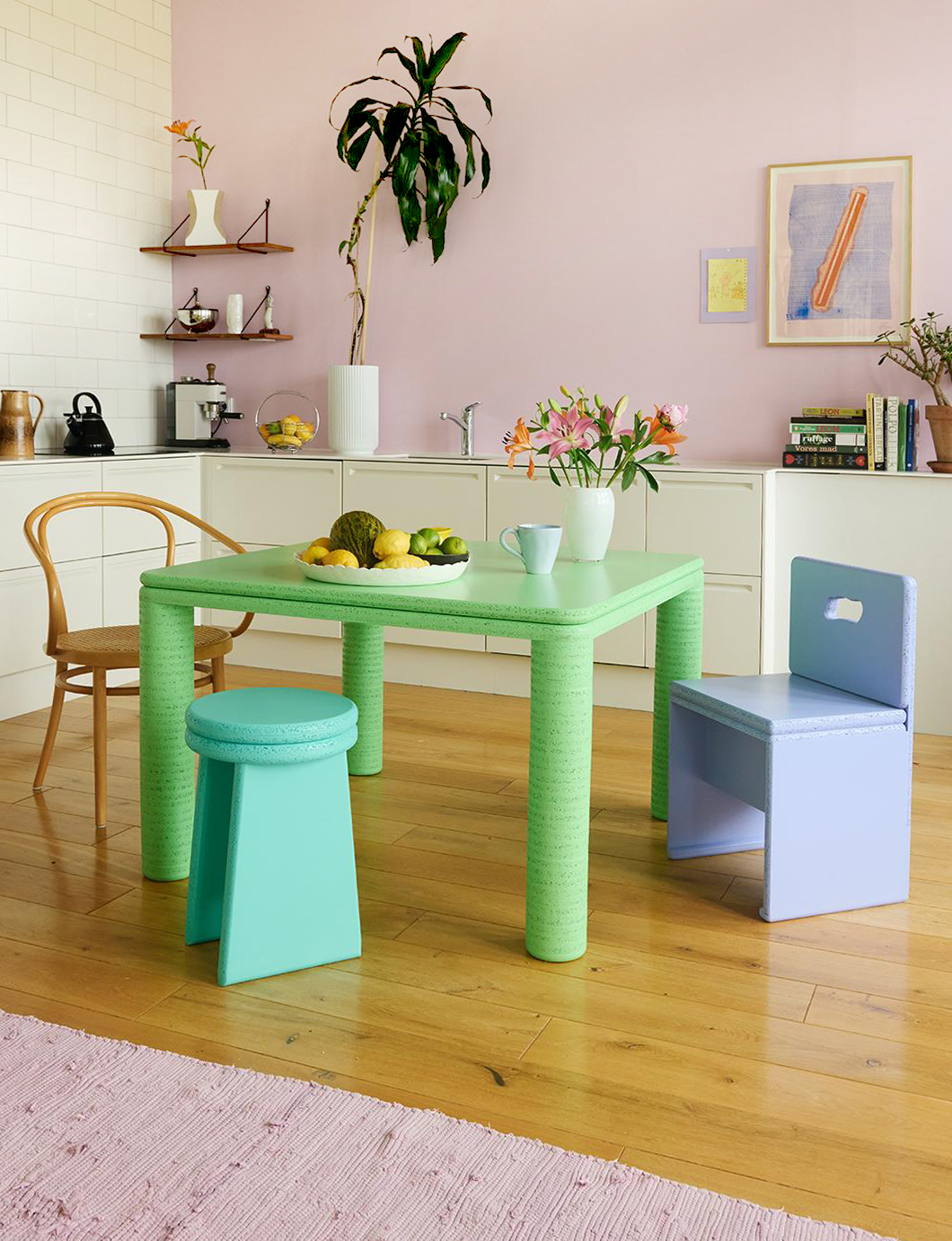 We teased a few images of Better Weather's Chubby Project in our coverage of Southern Sweden Design Days, but thought it deserved its own shout-out here: The forms and colors are cute, but they're also responsible, as each piece is made from discarded melamine particleboards from the fast-furniture-industry. "One design's negative space becomes the starting point for the next object," the studio writes.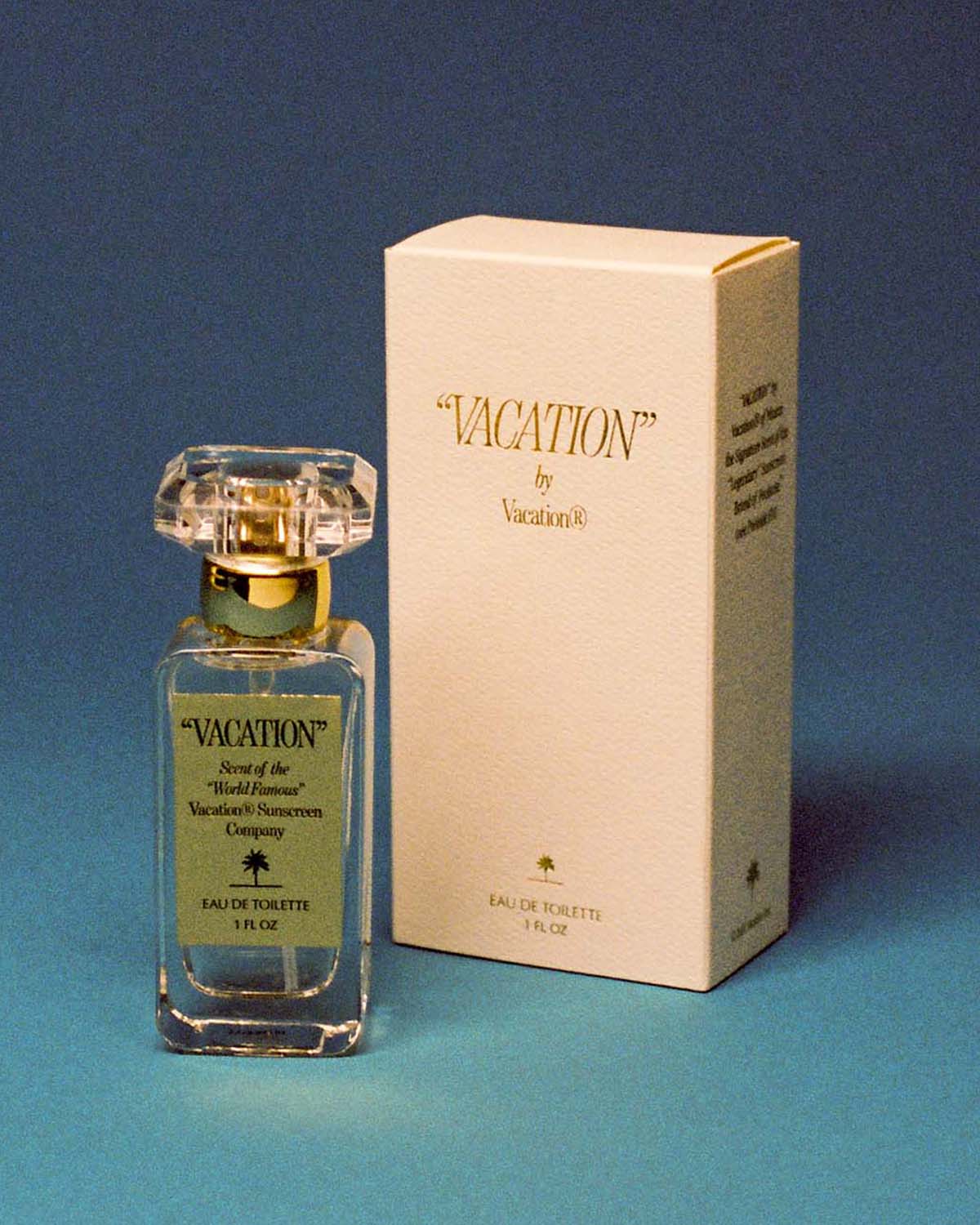 I generally have a sophisticated palette when it comes to all things aesthetic or sensorial, but scent-wise, I can't deny being a total sucker for the banana/coconut smells of the drugstore shampoos and sun products from my youth. Apparently I'm not alone, because when the throwback sunscreen Vacation came out a few years ago, it was an instant, crazy success. Now the brand has released an actual eau de toilette that bills itself as summer in a bottle — developed for Vacation by Arquiste Parfumeur and Rodrigo Flores-Roux, it contains notes of "coconut, banana, pineapple, orange blossom, pool water, swimsuit lycra, and a playful touch of inflatable pool toy." I don't care what other people think, I just want to wear it and smell myself all day. Yummmm.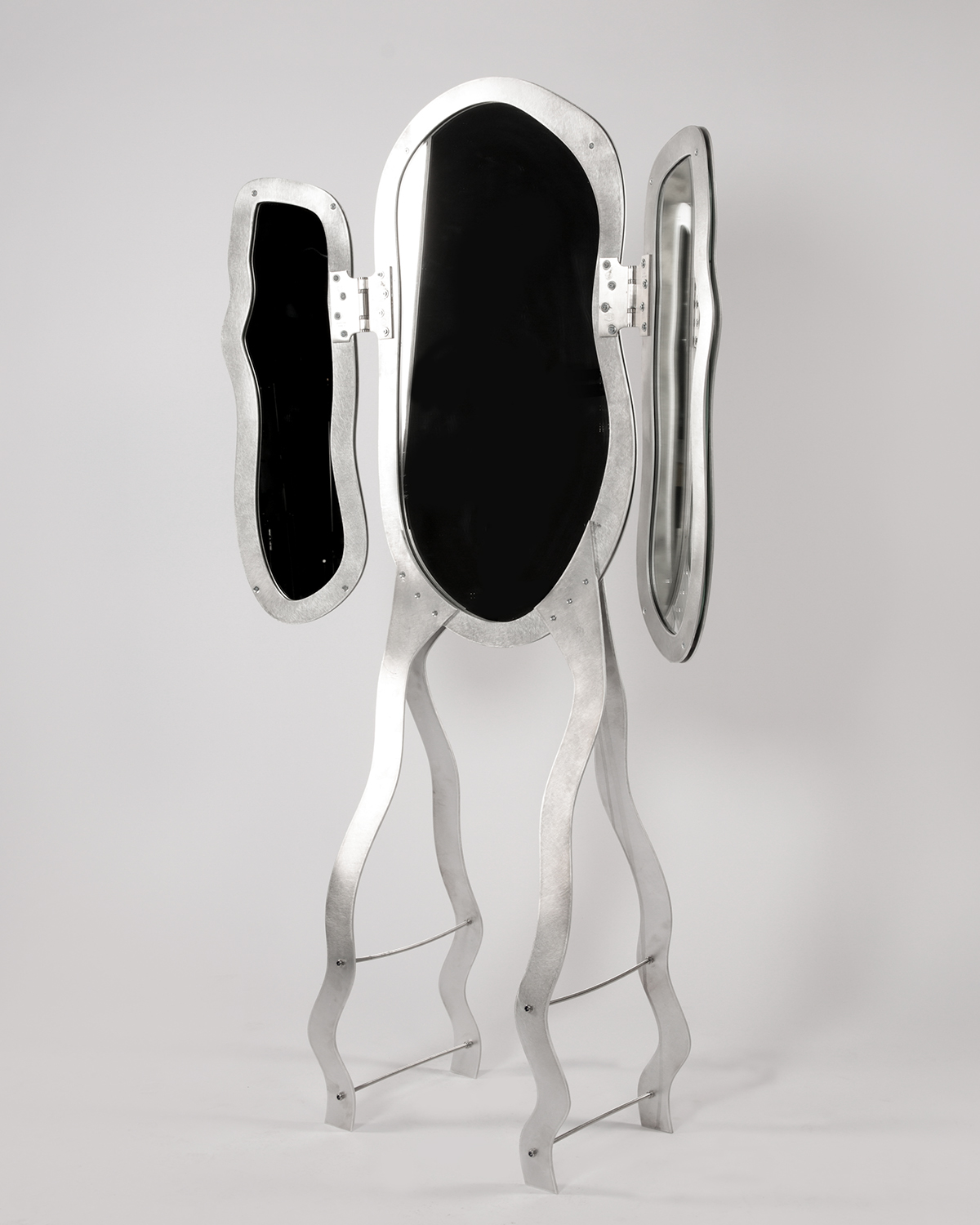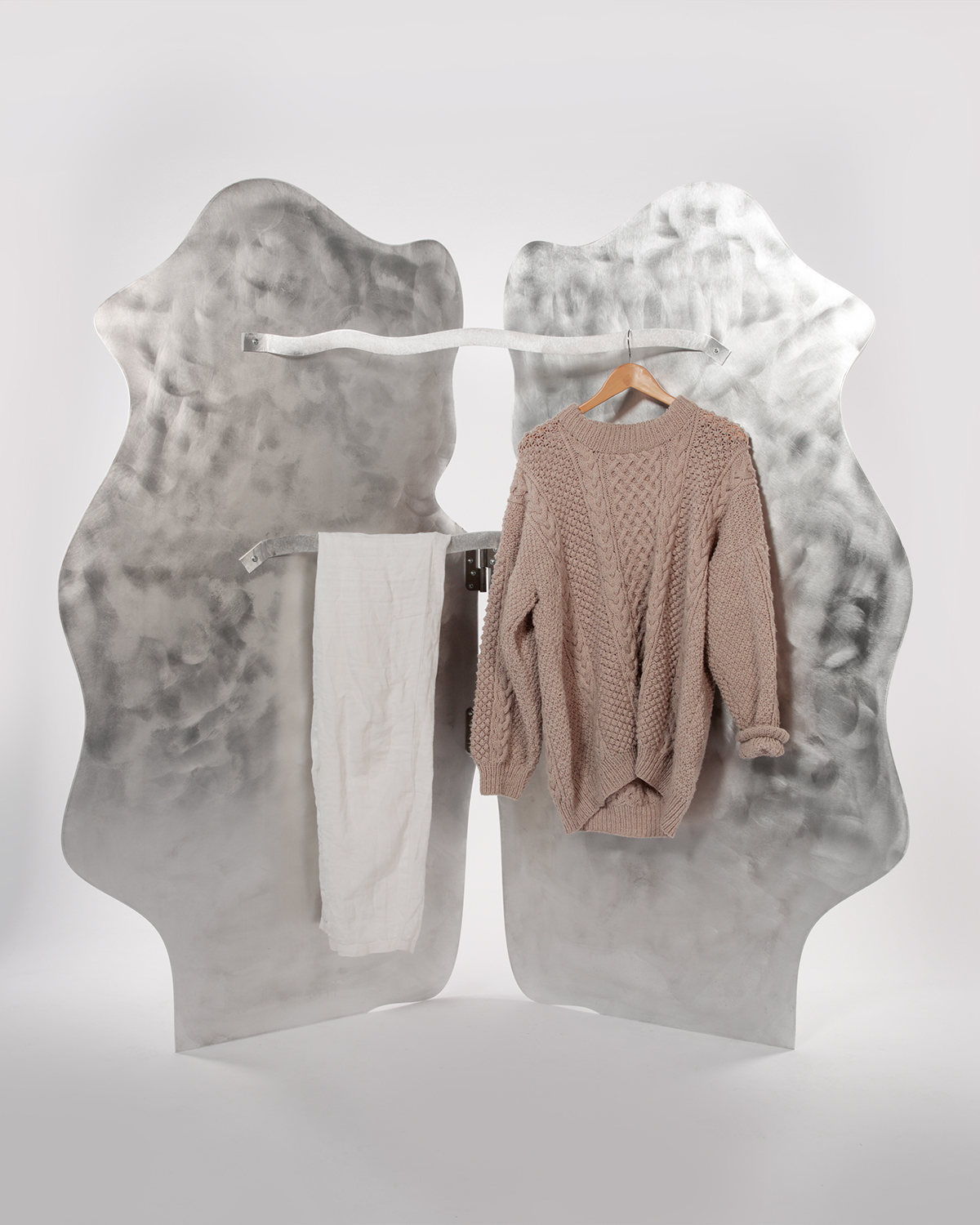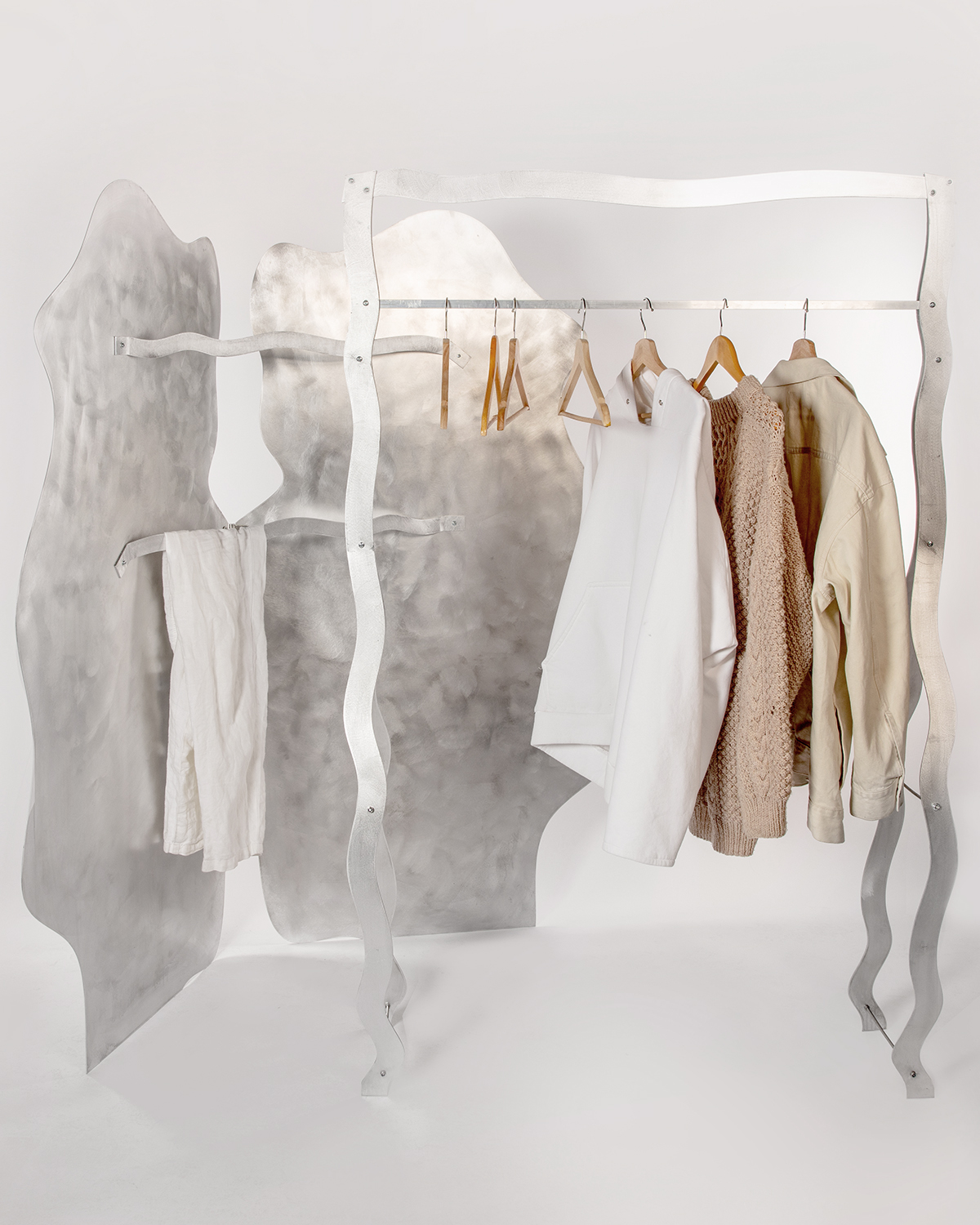 London-based studio Six Dots, the project of artist and designer Joseph Ellwood, recently released a collection called Contemporary Vanity, comprising a table, chair, mirror, screen, and hanging rail made from recyclable aluminum that proposes the ultimate paradigm for independent design: "It enables the lone maker to be commercially viable," he notes. "The entire collection is laser-cut using a digital fabrication service. Designing and making using the latest laser technology and digital manufacturing empowers the individual designer/maker to make high volume products cost-comparably to the high street."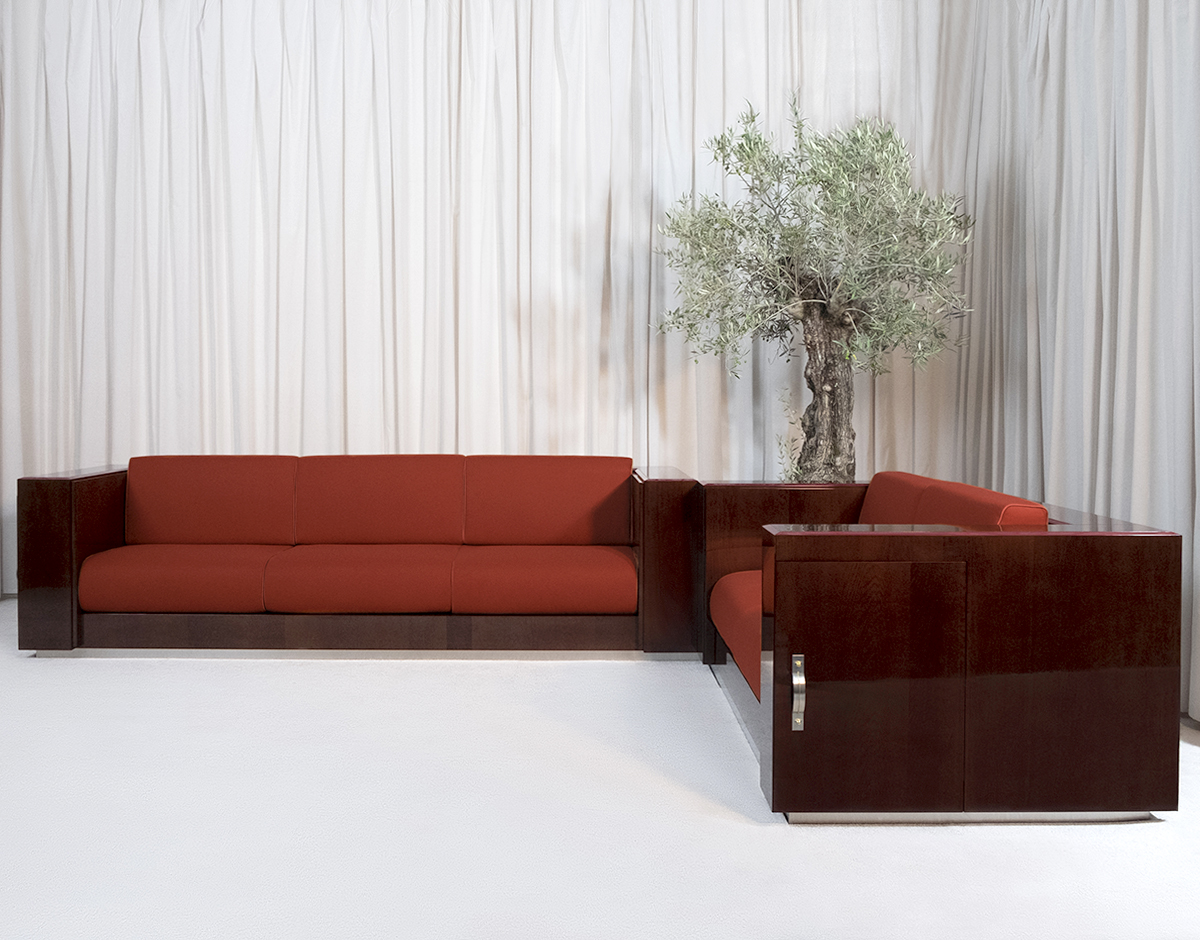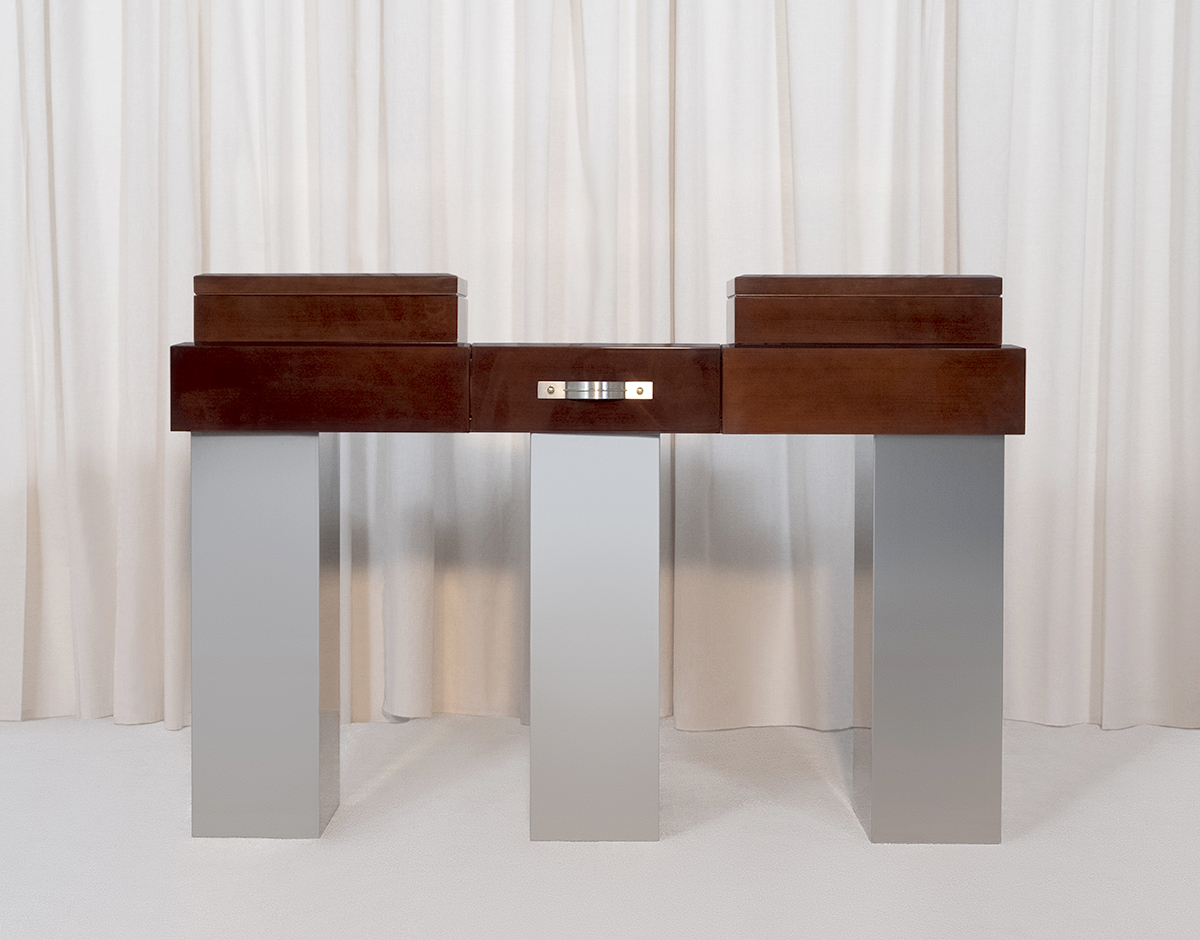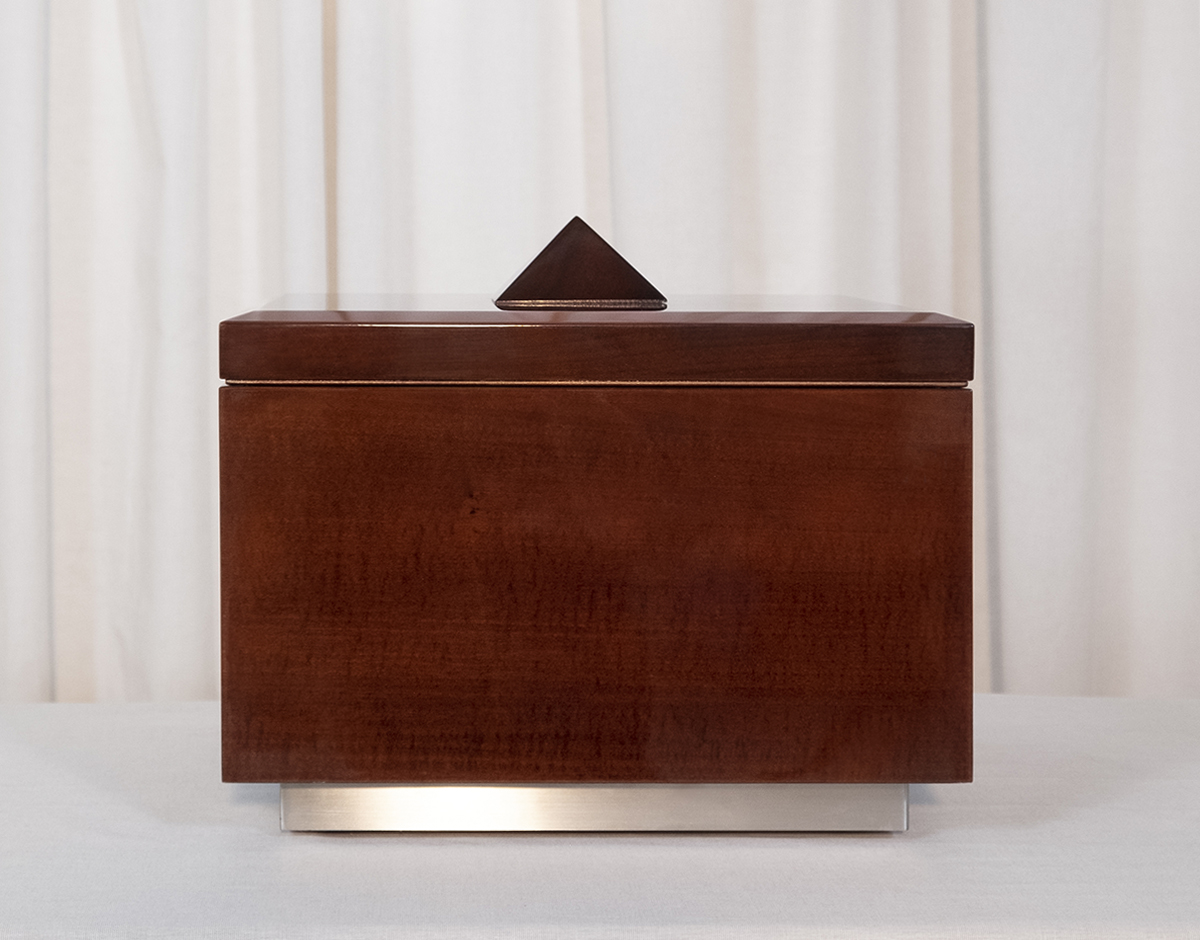 The Paris-based interior studio Akademos launched in 2020, but we just learned about it this summer via its first furniture collection, which focuses on storage, via lots of lacquered-wood doors, drawers, and cubbies, even in the side of a large sofa. The studio is the shared practice of Costanza Rossi and Aurélien Raymond — between them alumni of firms like Pierre Yovanovitch, Emmanuelle Simon, and Studio Casiraghi — who say that their aesthetic "is defined by the connection between three universes: Café Society's heyday, its lavish parties and receptions, the glamour and avant-garde of the 1970s and finally, our own times and their perpetual research for practicality in use."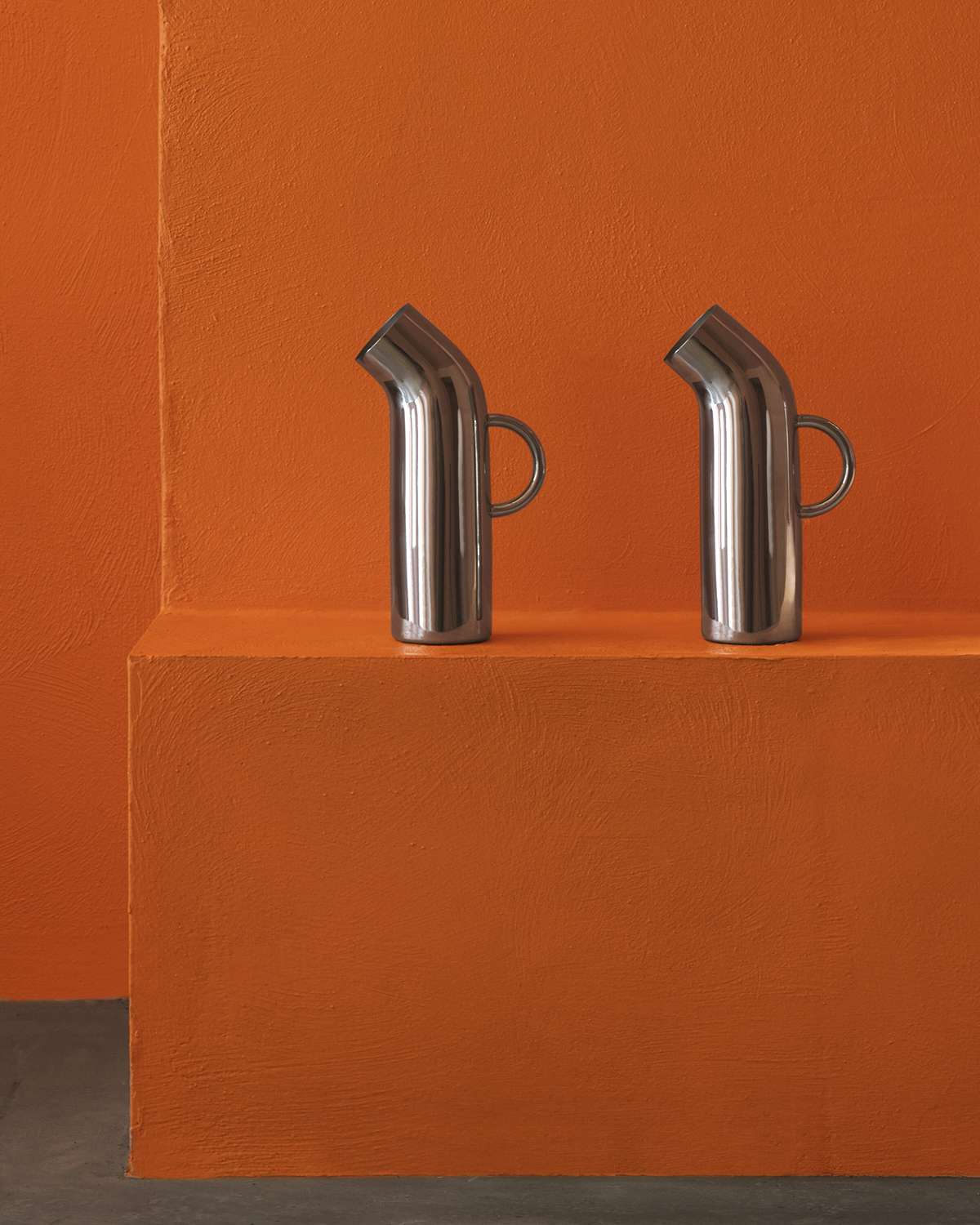 Just a quick shout-out to the eye-catching new Pipe Pitcher by Simon Legald for Normann Copenhagen, whose stainless steel form is inspired by drainpipes. It launched during 3 Days of Design and is now available here for $150.
Exhibitions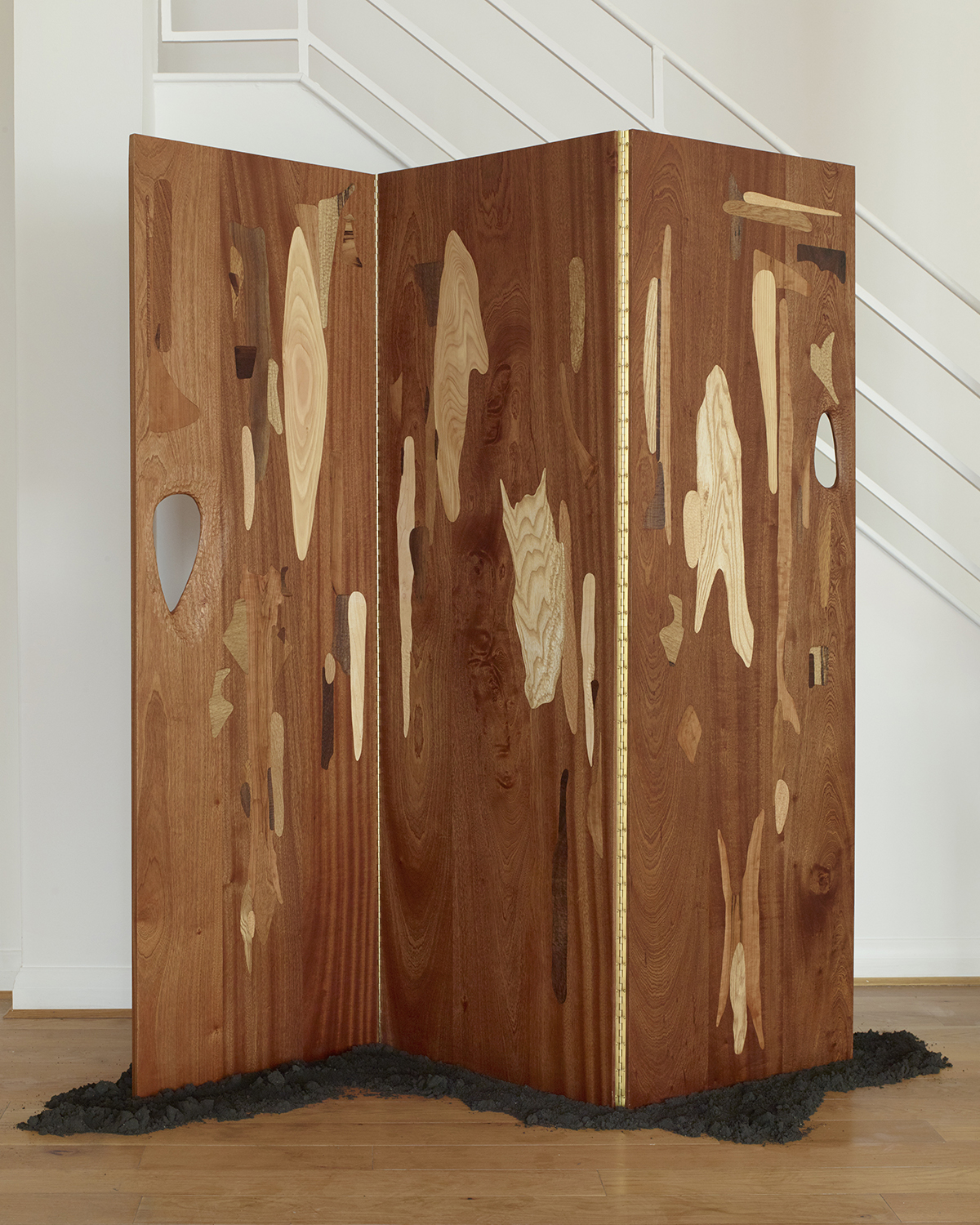 Lewis Kemmenoe

Verdon, Brett & Yana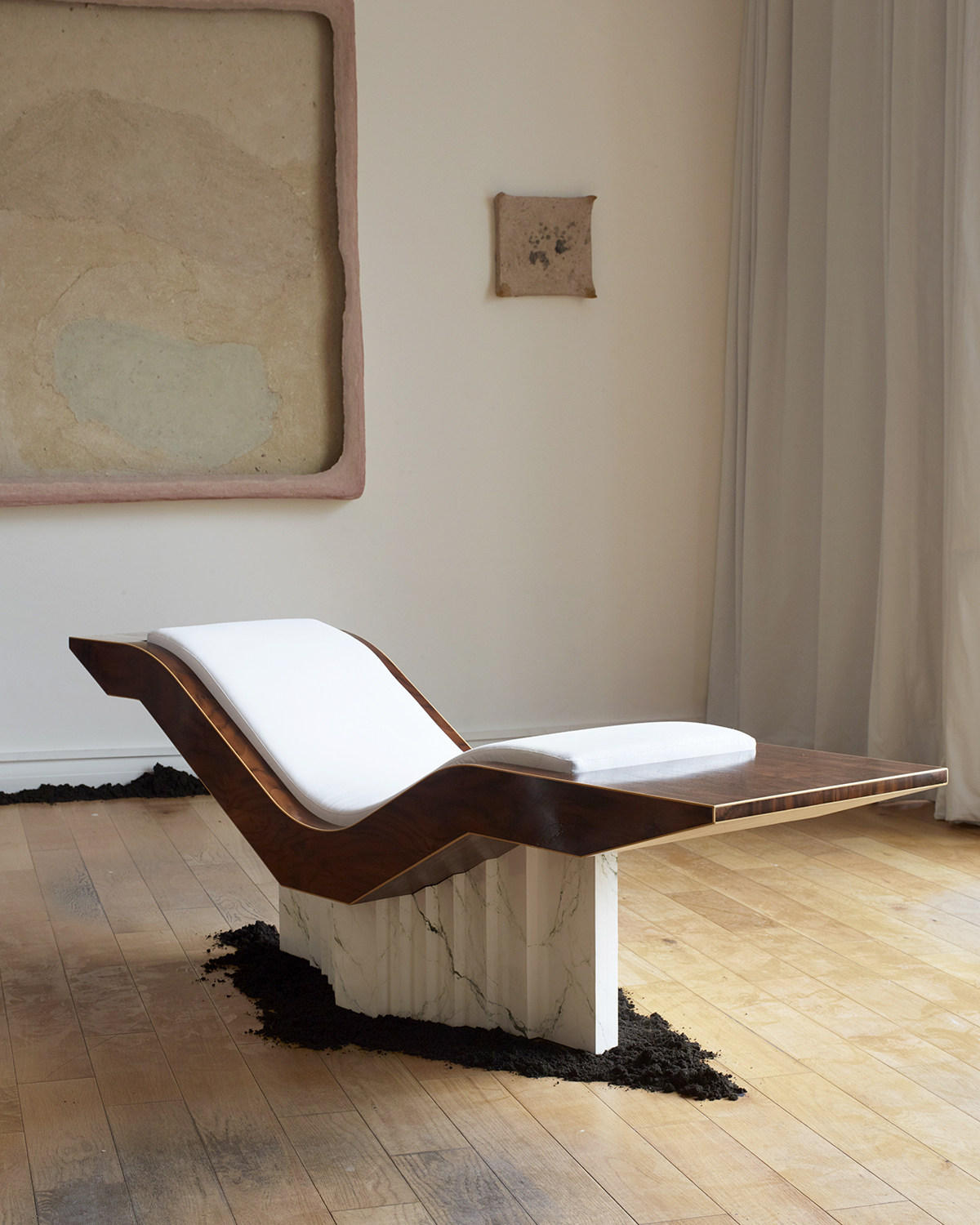 EJR Barnes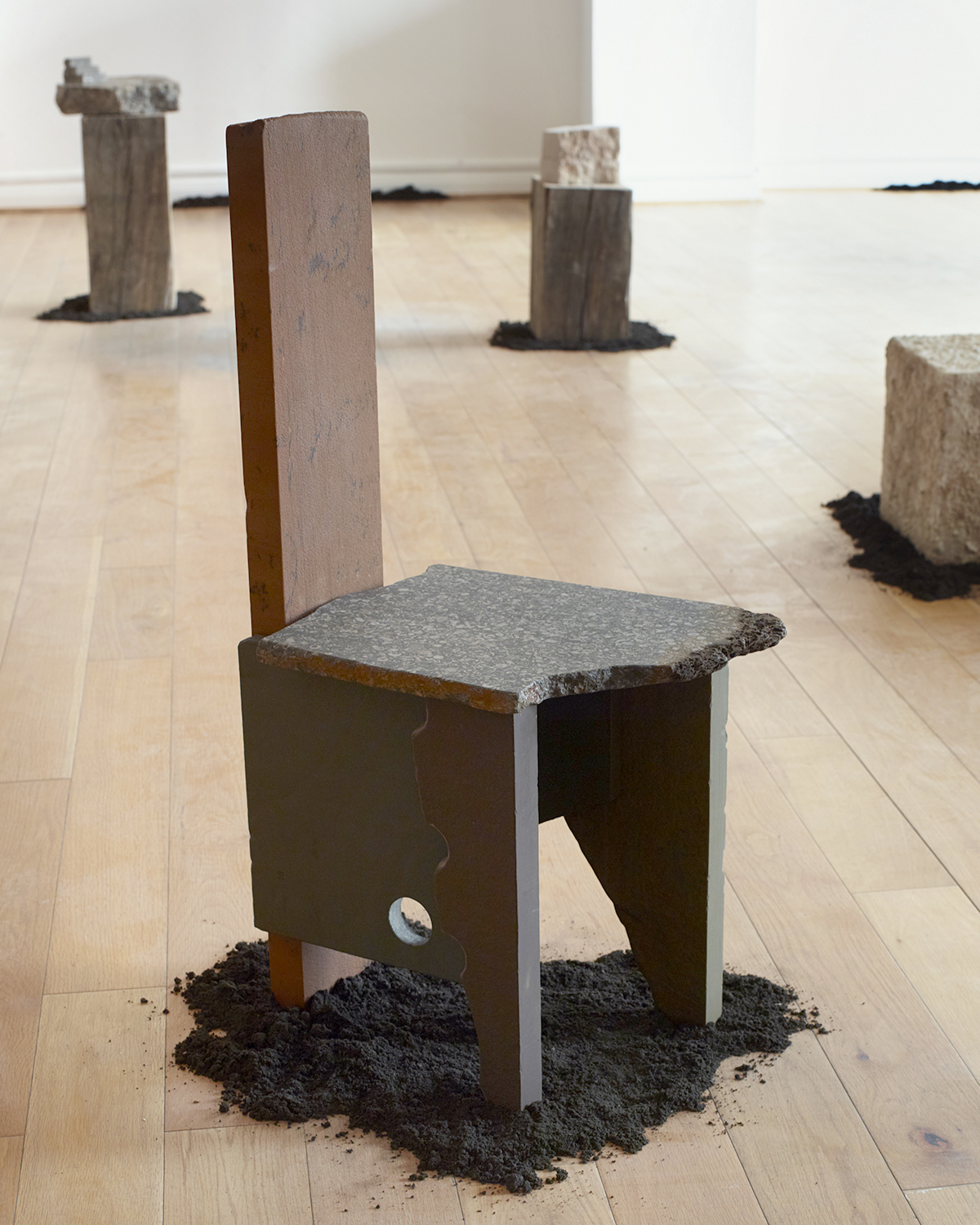 Carsten In Der Elst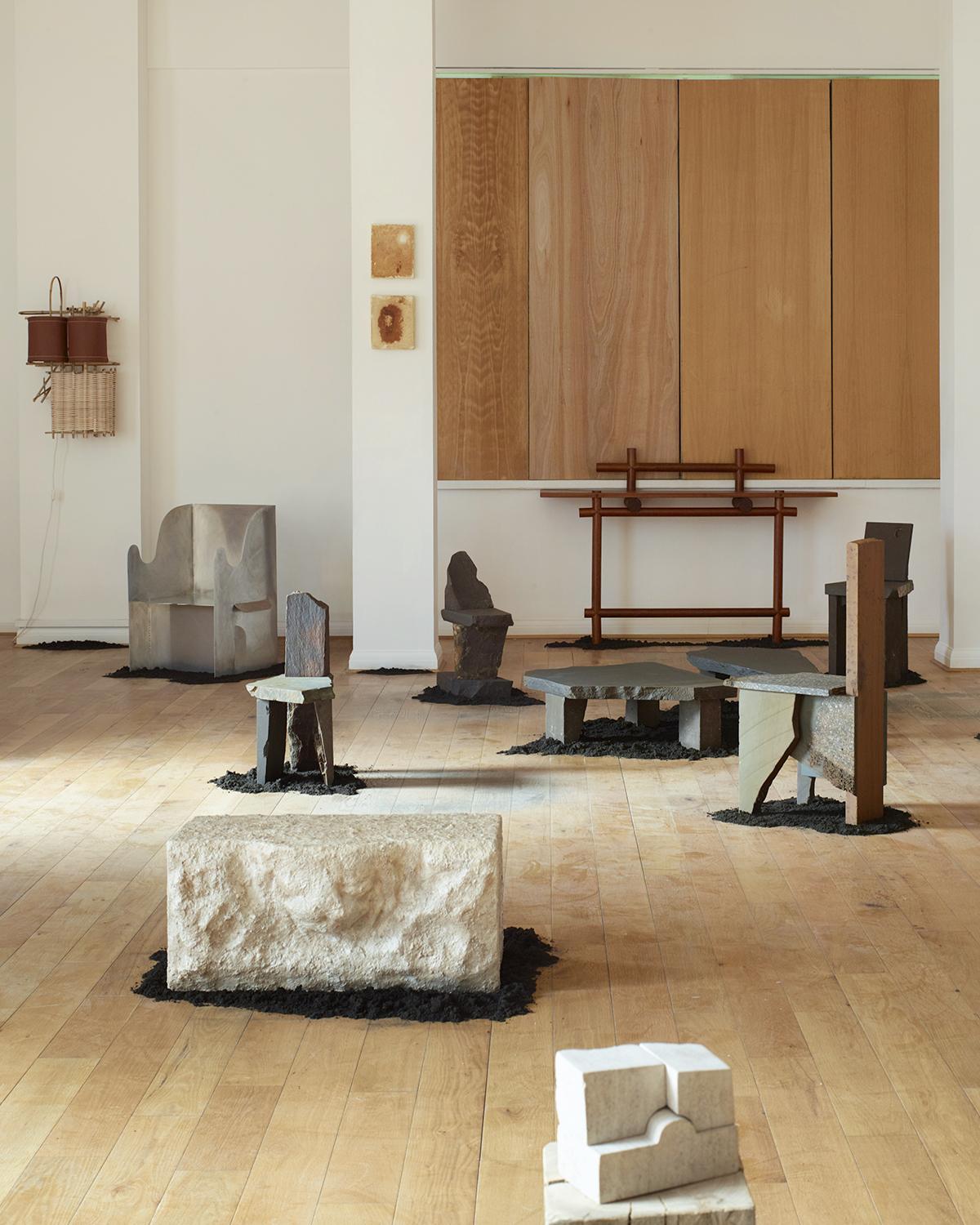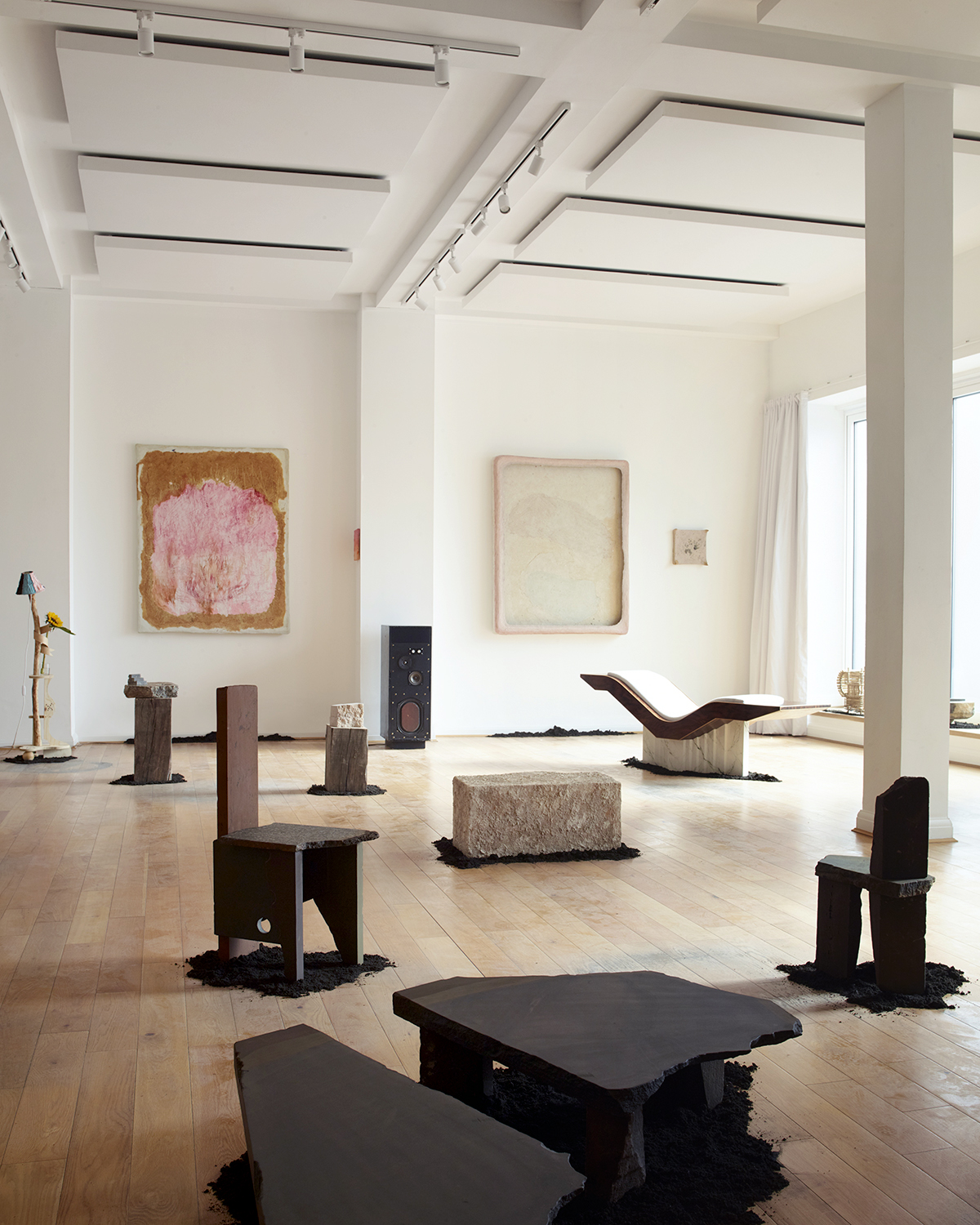 For its third group show since debuting last summer — with a roster representing some of the best London-area talents spotted on Instagram — Max Radford's eponymous nomadic gallery is exhibiting intriguing works in wood and stone, on view at London's Baltic Studios from now through August 7. Called "Hard Knocks," the show features a monumental lounge chair by EJR Barnes whose marble base is actually painted foam and fiberboard, a Noguchi-esque aluminum chair by Katy Brett, and the beginnings of a new series by Lewis Kemmenoe whose surfaces feature a riot of wooden inlays.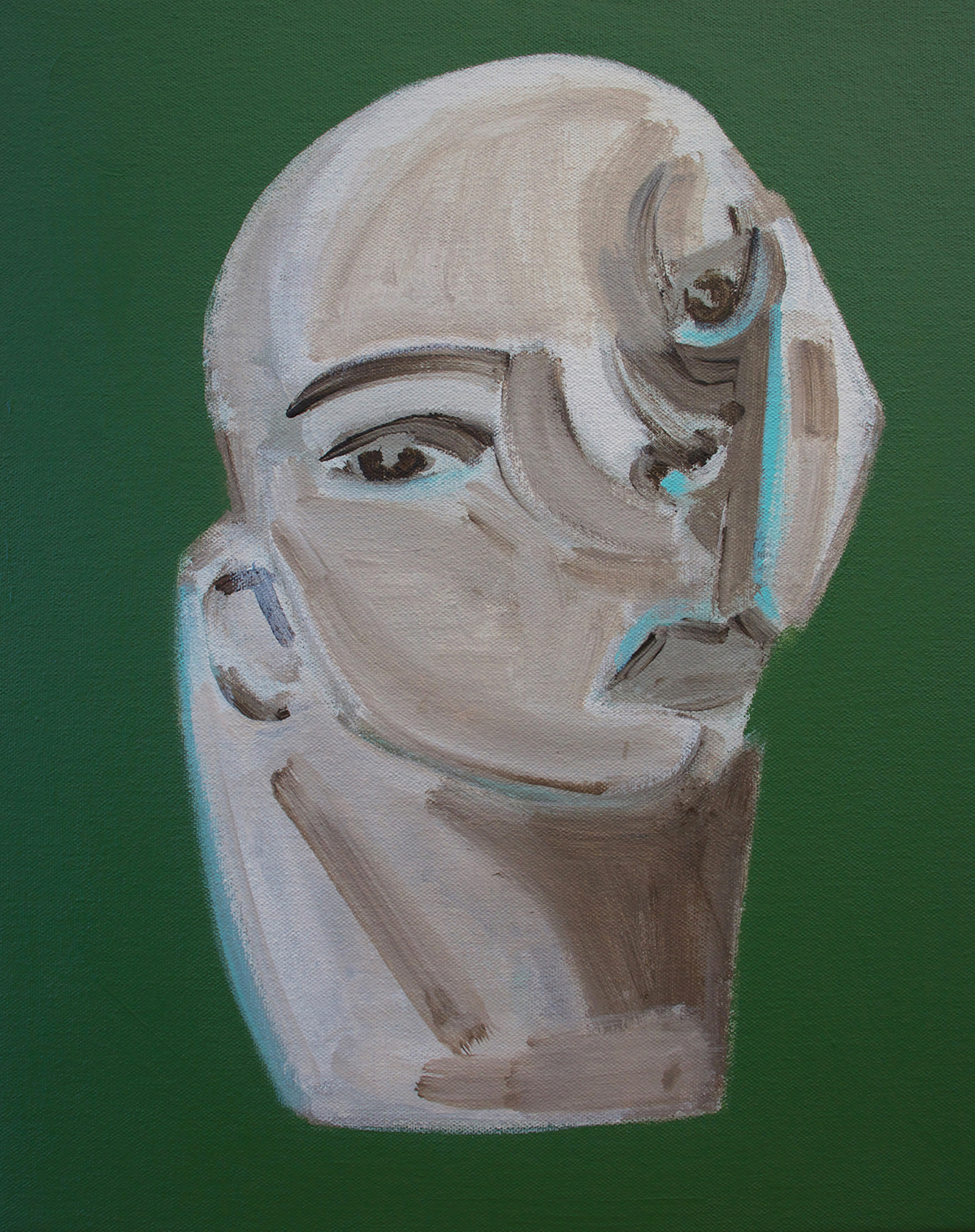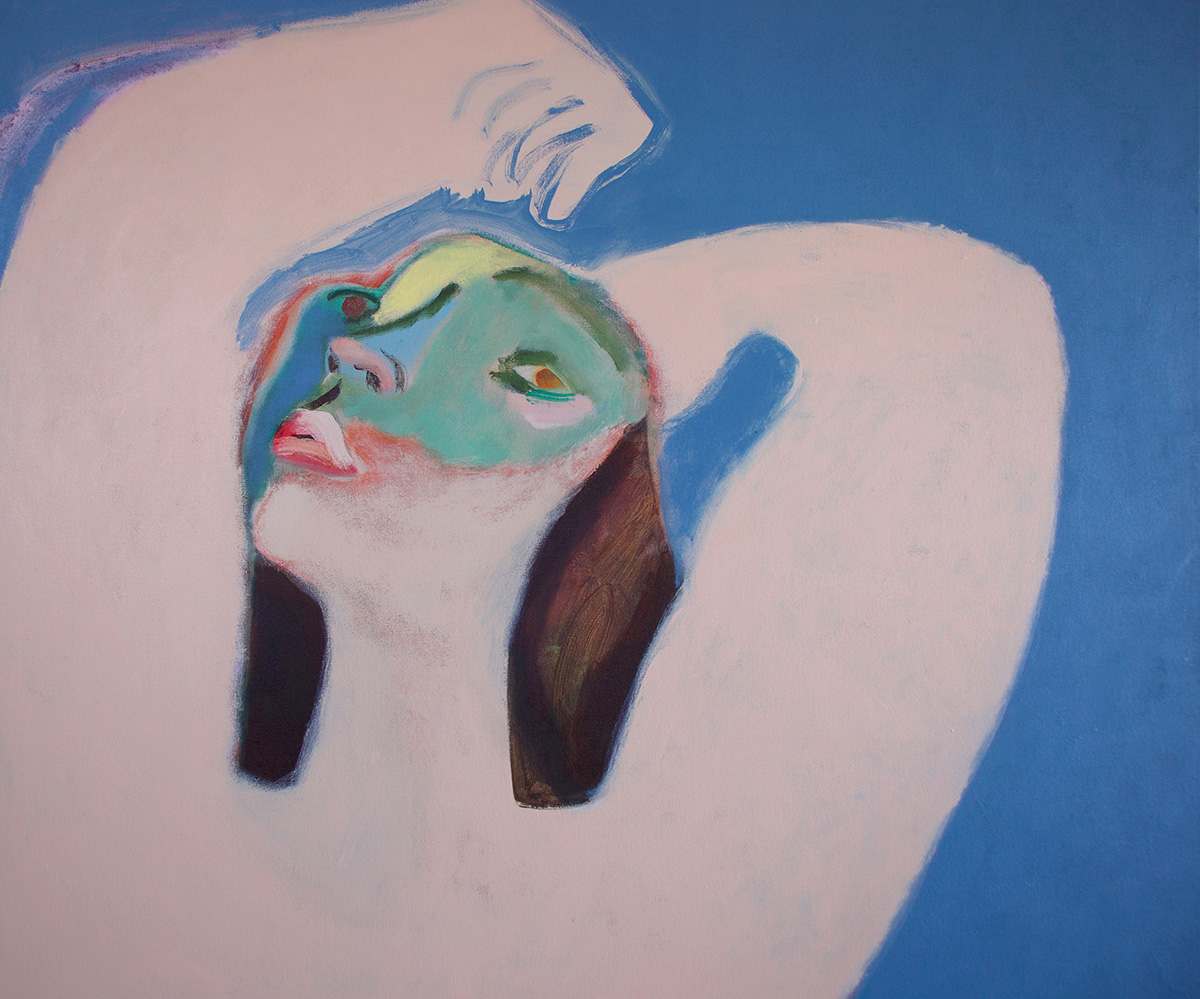 We definitely missed the window on this show — Stacey Rees's latest solo exhibition at Saint Cloche gallery in Sydney, which closed July 17 — but since we've been fans of Rees's work for awhile now, we figured we'd mention it regardless. Mostly because we just really like that odd portrait/bust above, floating on green. Called Tropic of Cancer, the show reflects how its namesake latitude moves through places like Australia, Brazil, and Madagascar, "homes to the most colorful, spiritual, bombastic, exotic, and eccentric people on earth, captivating in a wildly unique way."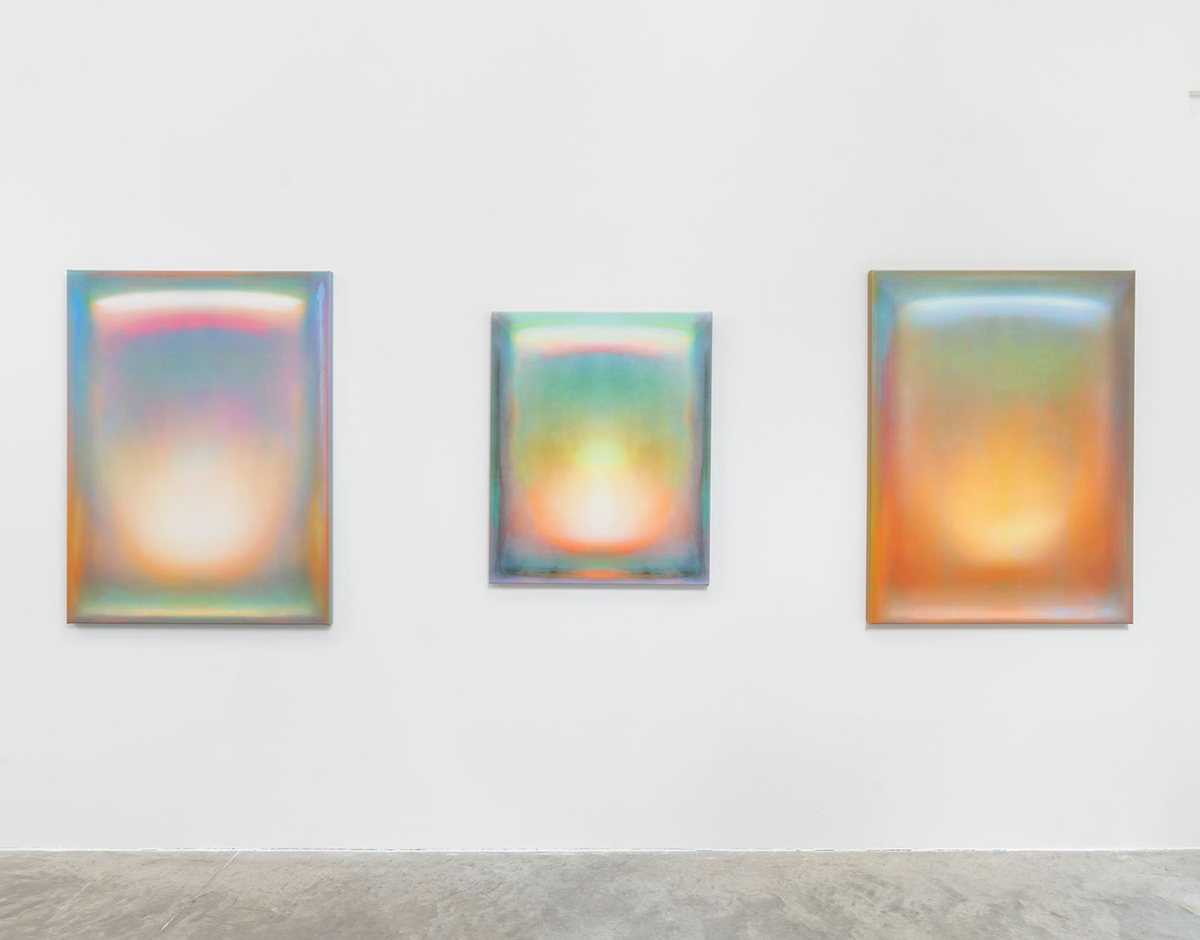 When I saw these paintings I truly thought they were three-dimensional acrylic, like the works of Gisela Colon. But they're actually trompe l'oeil paintings by the Italian-born architect-turned-artist Gioele Amaro, which was on view at Almine Rech gallery in Brussels until last week. See more of the works here.