09.29.22
For a New Artist Residency, Five Up-And-Coming Studios Remake a Traditional House in Greece
For an island as small and remote as Greece's Kastellorizo — a blip on the map just south of the Turkish coastline with a population of less than 500 — the per capita concentration of creative ventures is surprisingly high. In 2021, Greek designer Savvas Laz debuted his Pink House project, a commission to redo the interior of one of the island's brightly colored neo-classical homes with his customary palette of recycled packing foam. And just this past weekend a second project opened: 4Rooms, an artist residency founded by Società delle Api's Silvia Fiorucci. Similarly to the Laz project, Fiorucci, alongside Salone del Mobile editorial director Annalisa Rosso, tapped four up-and-coming designers — Studio Brynjar & Veronika, Phanos Kyriacou, Julie Richoz, and UND.studio — to totally make over one room of the house each, with the French studio Superpoly taking over the common areas (including the excellent kitchen, above).
"I wanted to continue the project which I had already begun at my house in Grasse," Fiorucci explains of the endeavor, which follows on the heels of her existing residency at her home base in France. "This community will be able to use these spaces as studios for producing new projects and reflections." The three-story house — situated on a quiet backstreet behind Kastellorizo's horseshoe-shaped port and once owned by a family of sponge merchants — was handed over to the designers to reinvent how they please.
For instance, in the ground floor common spaces Hyères-based duo Superpoly folded in nautical references as an homage to the home's roots. They incorporated objects like pendants made from traditional fish traps, a surfboard dining table, sconces made of coral and a hand-painted ceramic kitchen backsplash depicting sponge harvesters at work as a "dialogue between the island, its aesthetics, its resources, and its inhabitants," they say. Just upstairs. Studio Brynjar & Veronika's room is full of subtle details: impeccably crafted wooden furniture made by artisans in Rhodes; site-specific lighting fabricated in Italy, especially for this project, including a height-adjustable reading lamp that hangs above the table; and a bathroom washed entirely in a cloudy shade of royal blue. Across the hall, Cypriot designer Phanos Kyriacou was inspired by his own island upbringing and filled the room with spartan wood furniture sprouting what looks like organic growths of textured resin.
Julie Richoz, on the third floor, found inspiration in Kastellorizo's traditional folk costumes. The Swiss designer used textiles for as many elements as she could: the armoire, constructed out of canvas-like mounted fabric panels; a lampshade made of a patterned handkerchief (she also repurposed a wine bottle for the lamp's body as a nod to the industriousness required to live on such a remote island); and found traditional fabrics lining the floor and were draped over the balcony to block out the blazing Mediterranean sun.
Finally, the eight-person Berlin collective UND.studio fabricated what they describe as a chimeric piece of furniture, a two-story structure in purple, yellow, and teal that looks as if it crawled straight out of Ettore Sottsass's imagination. Connected by a brushed metal staircase, it's part suspended bed, part lighting fixture and part desk, ostensibly a multi-use piece of furniture for the residency's creative production. "The furniture takes you straight to the central question of artistic production," they state, "'Am I on this tiny island for a holiday? Or is there work that needs to be done?"
PHOTOS BY DE PASQUALE + MAFFINI
Superpoly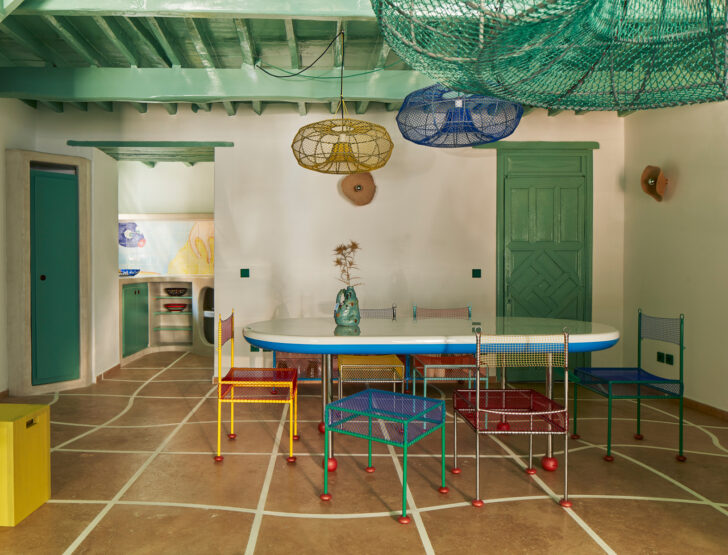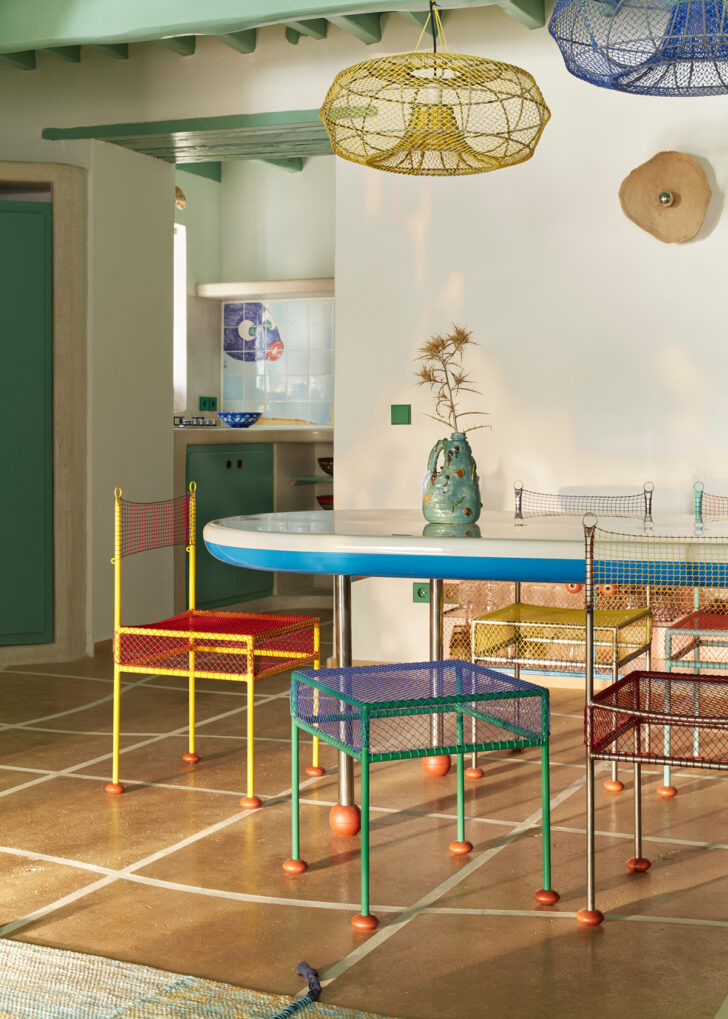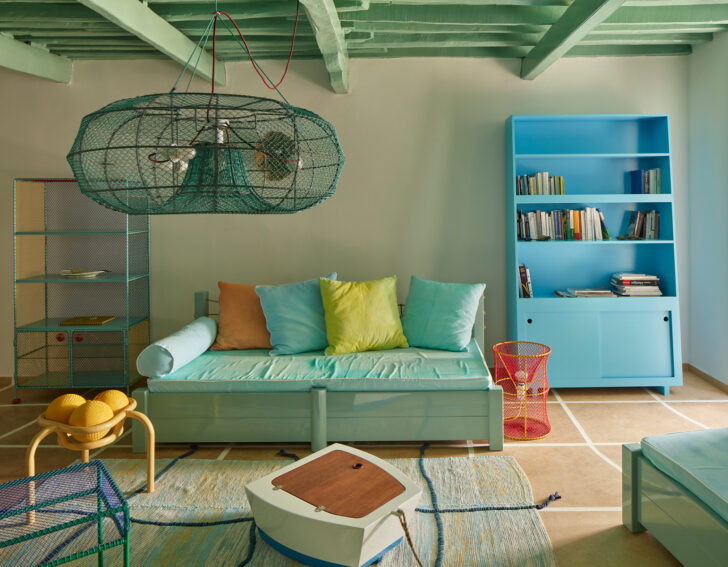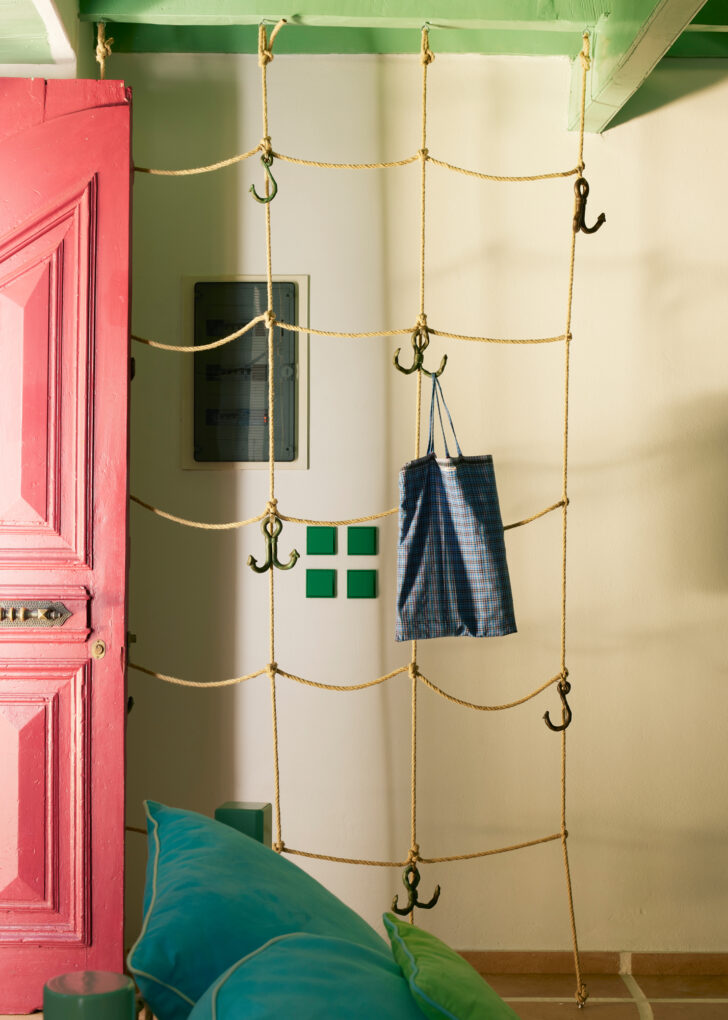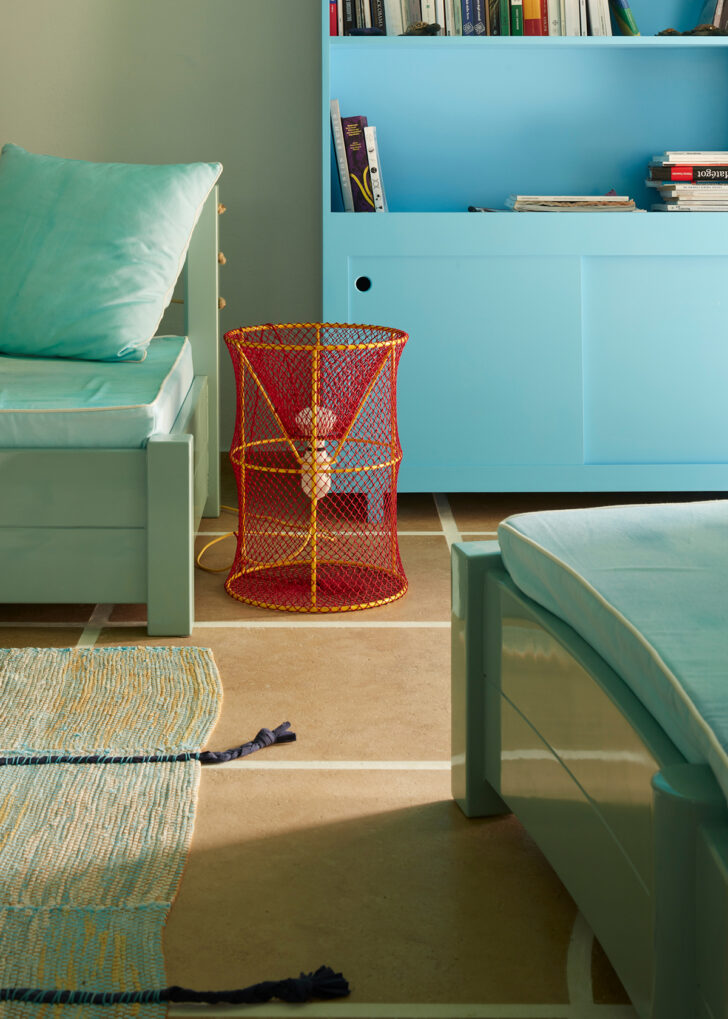 Studio Brynjar & Veronika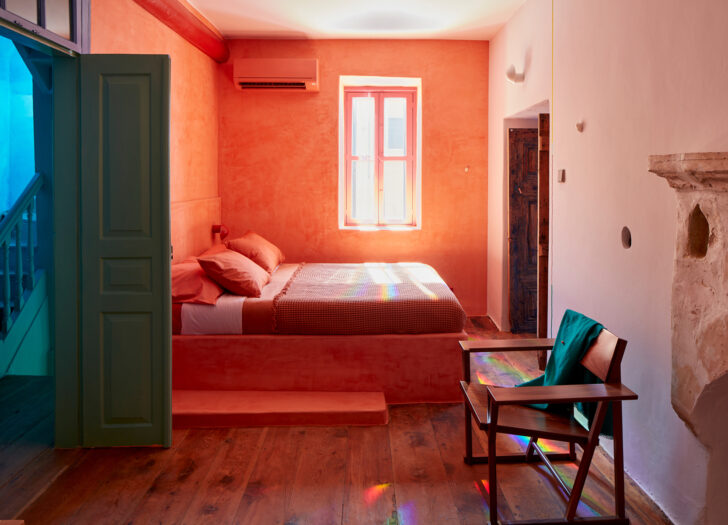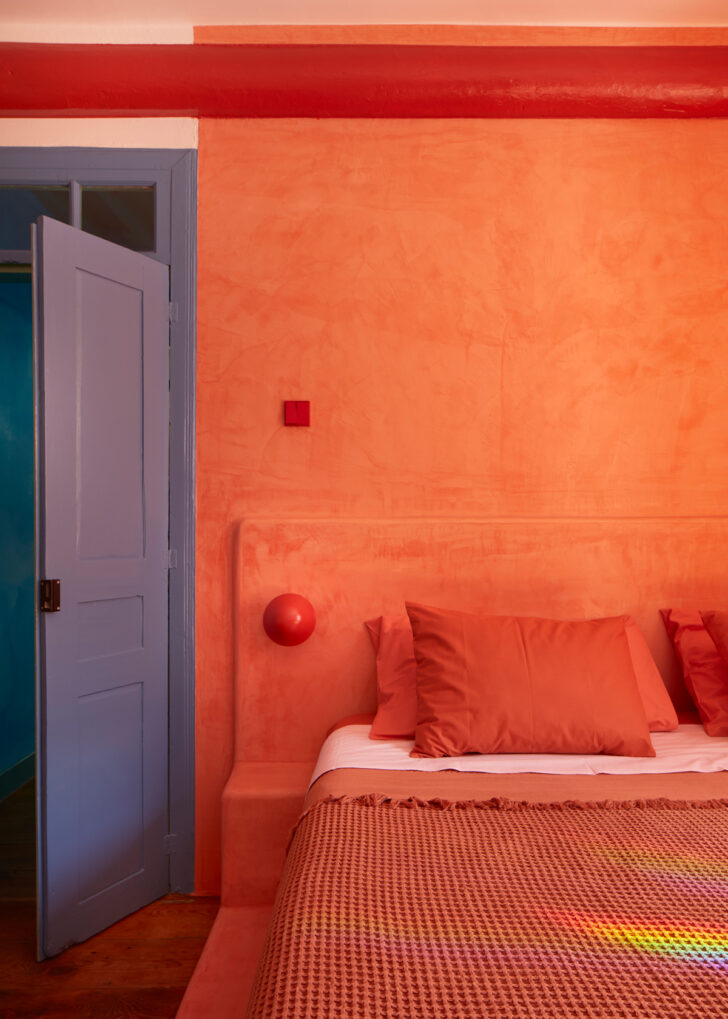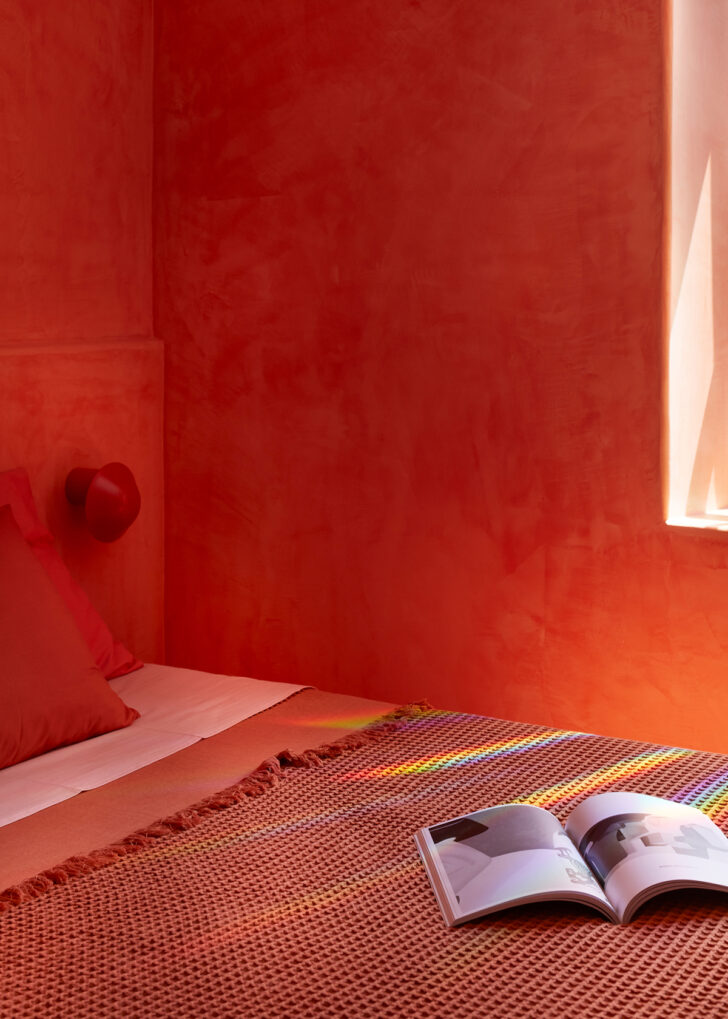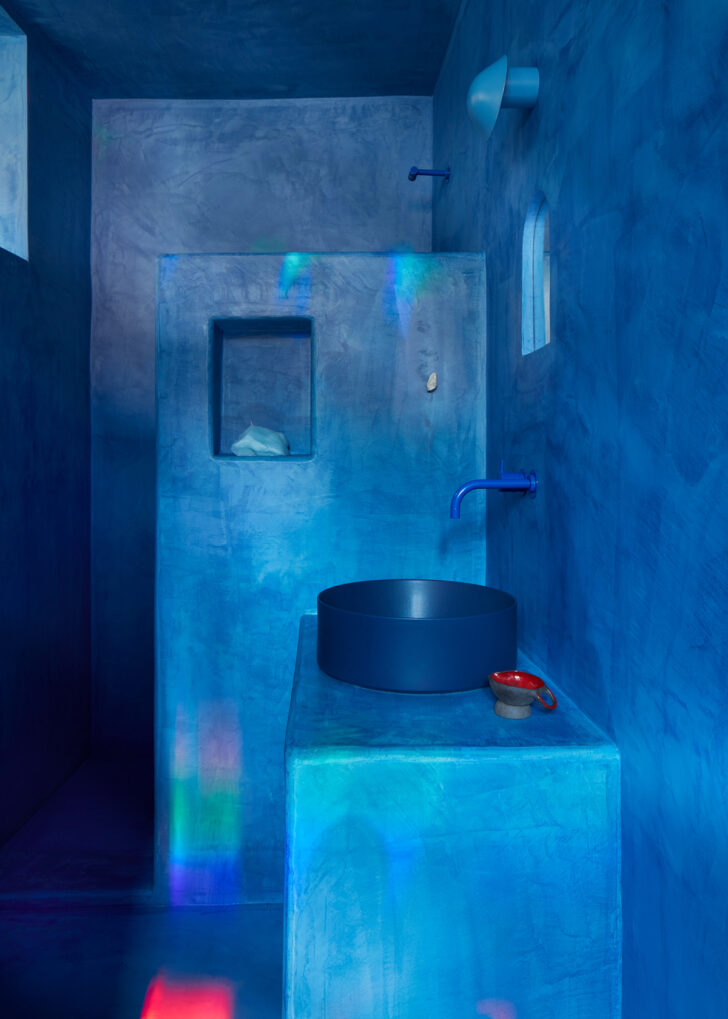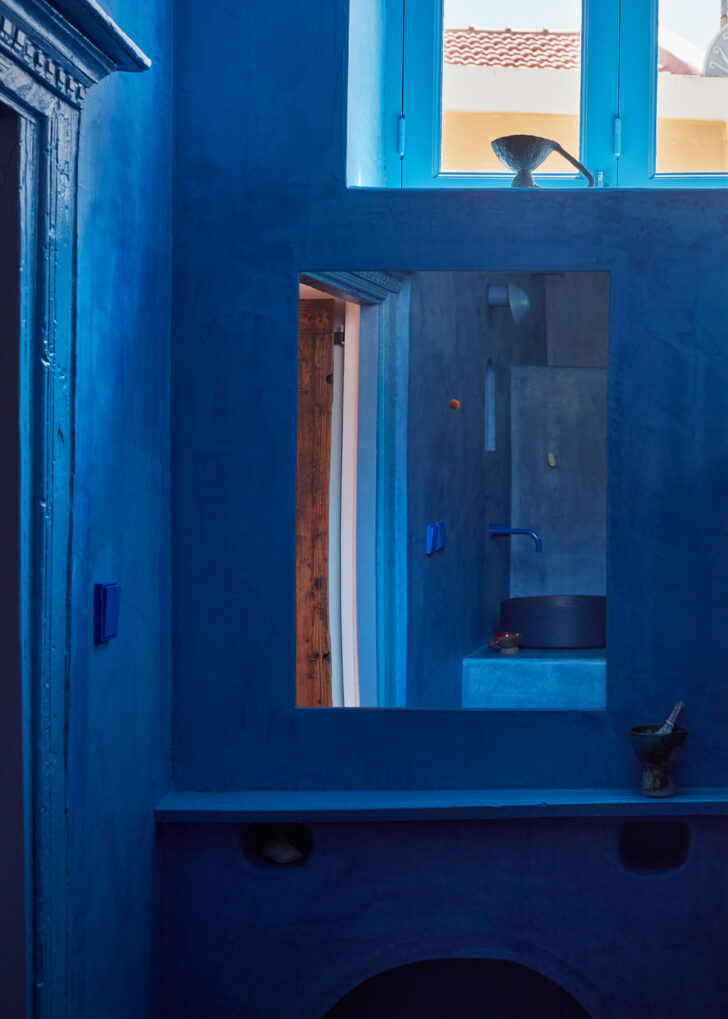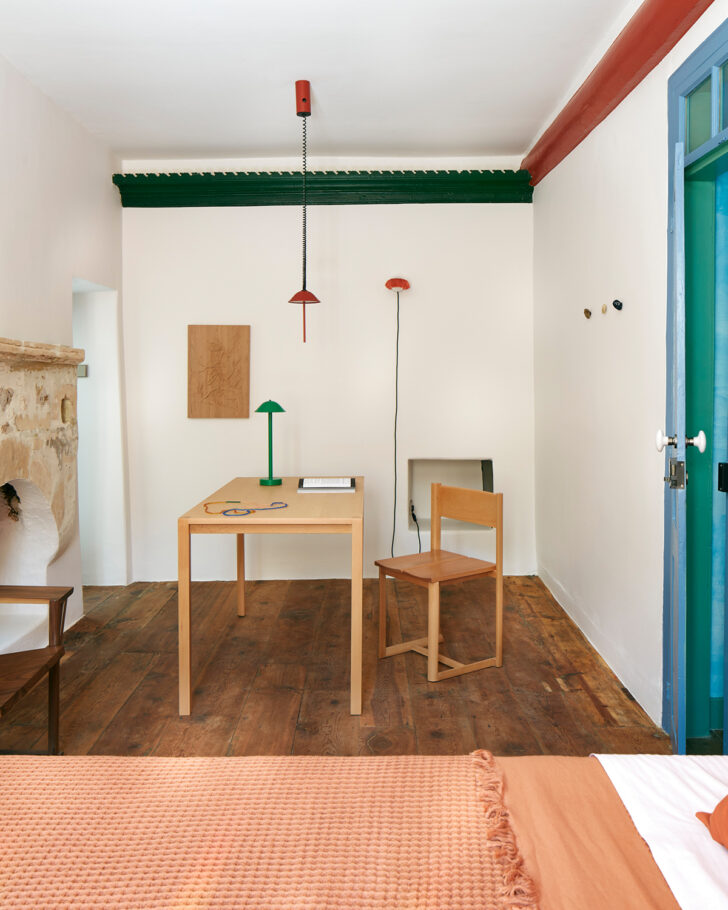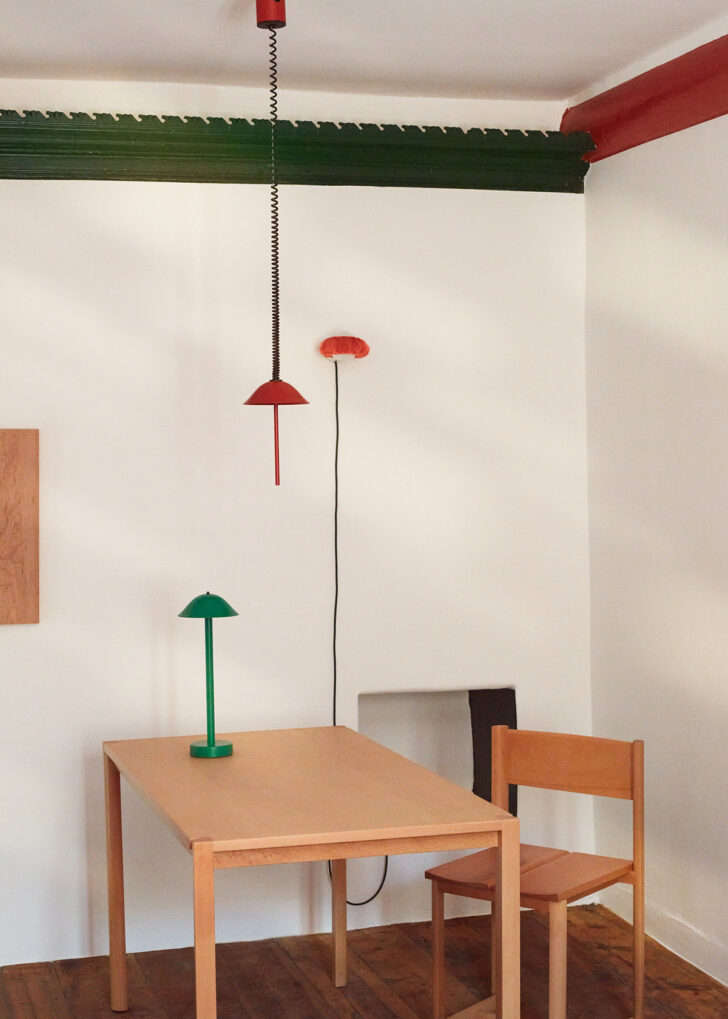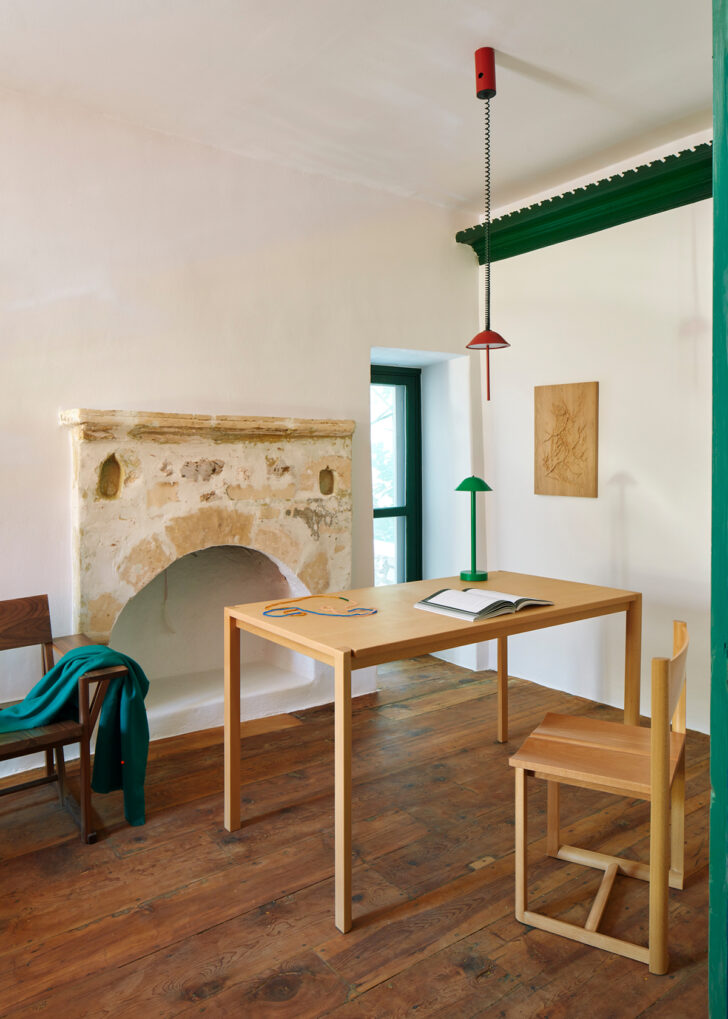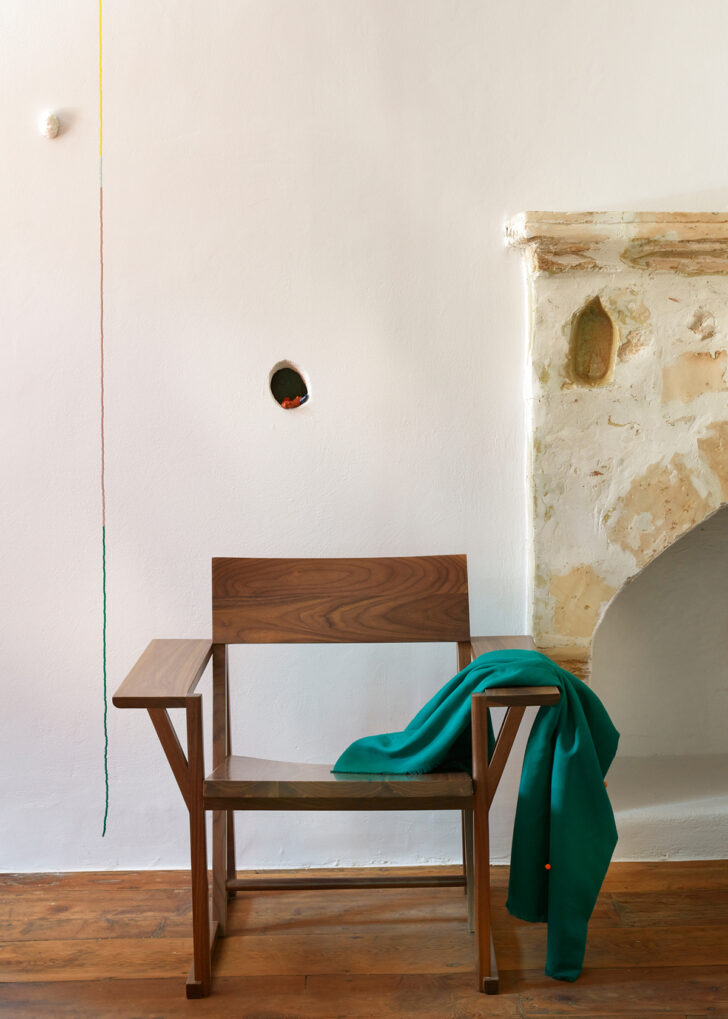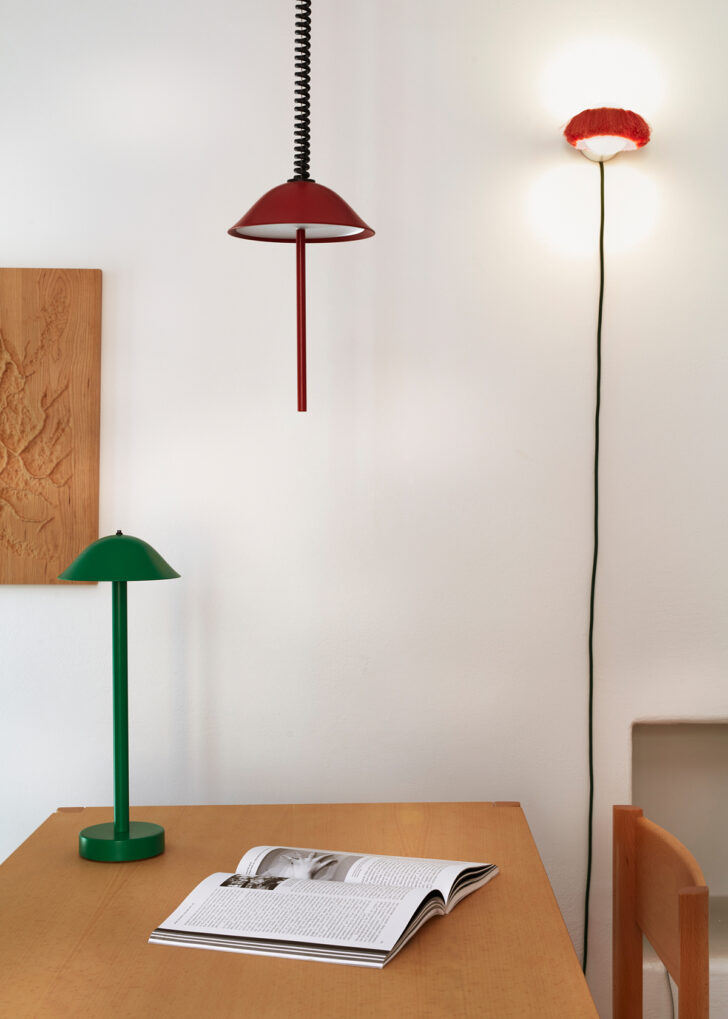 Julie Richoz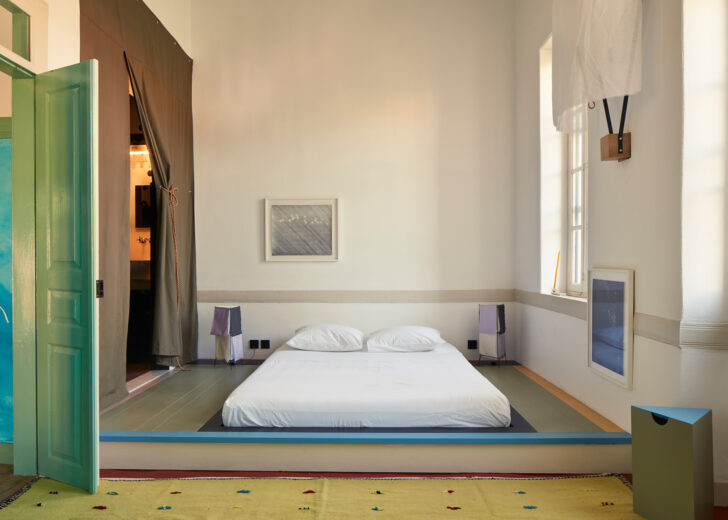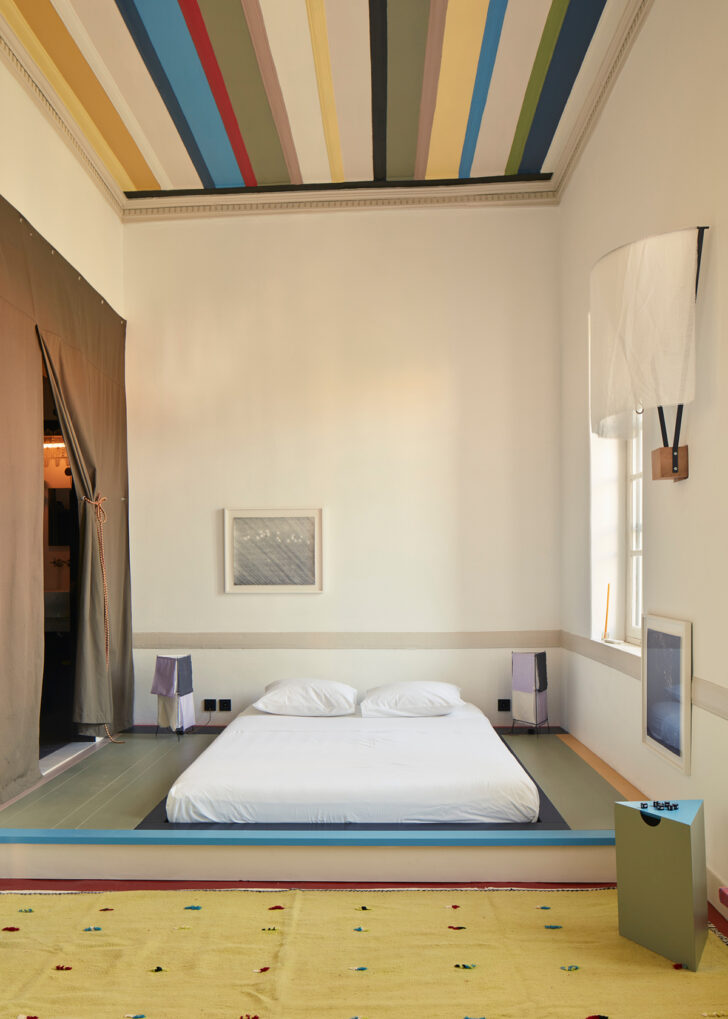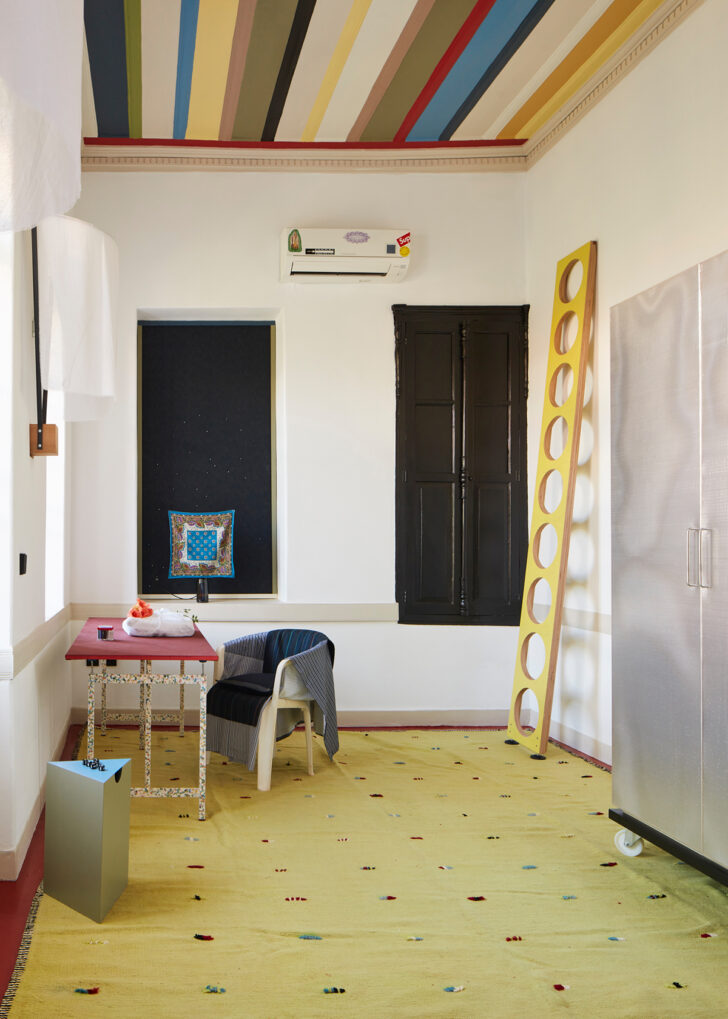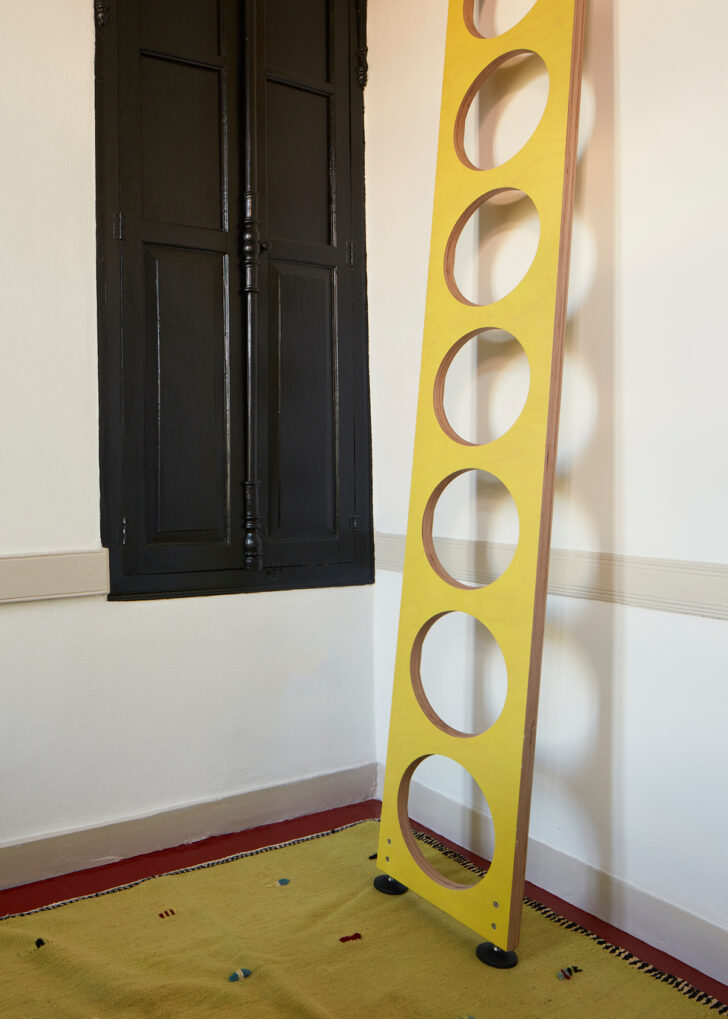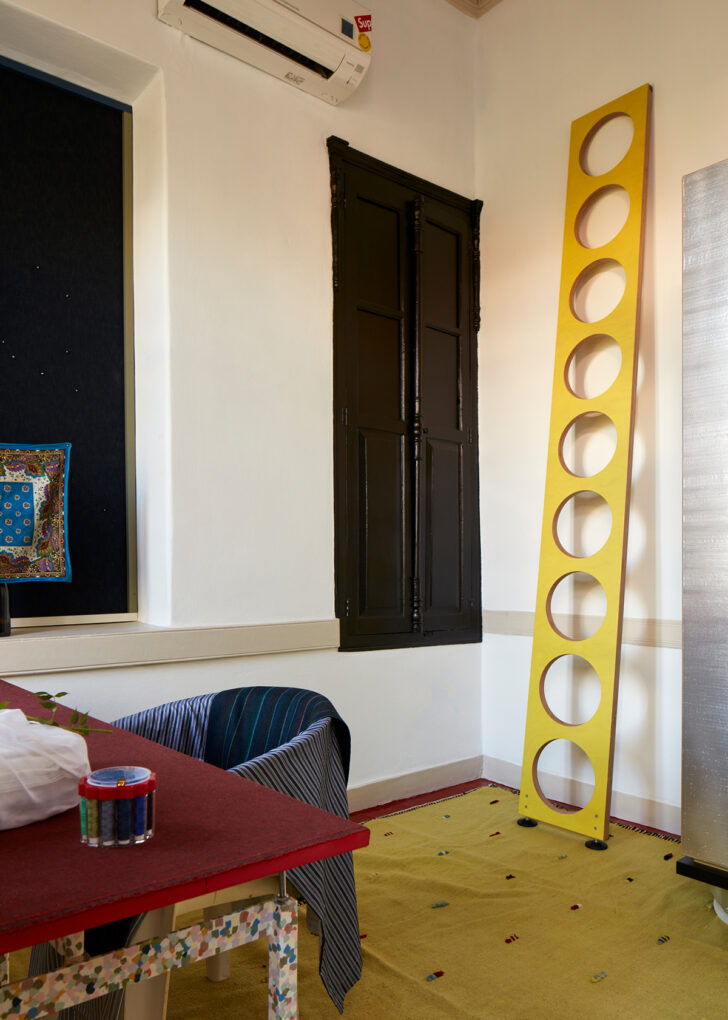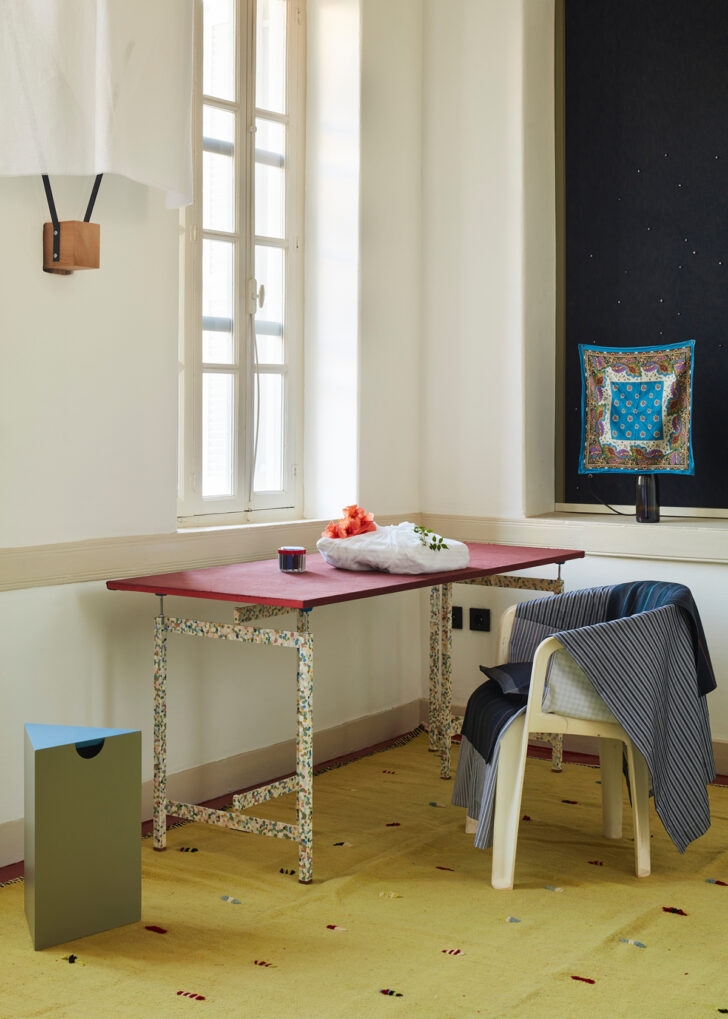 UND.studio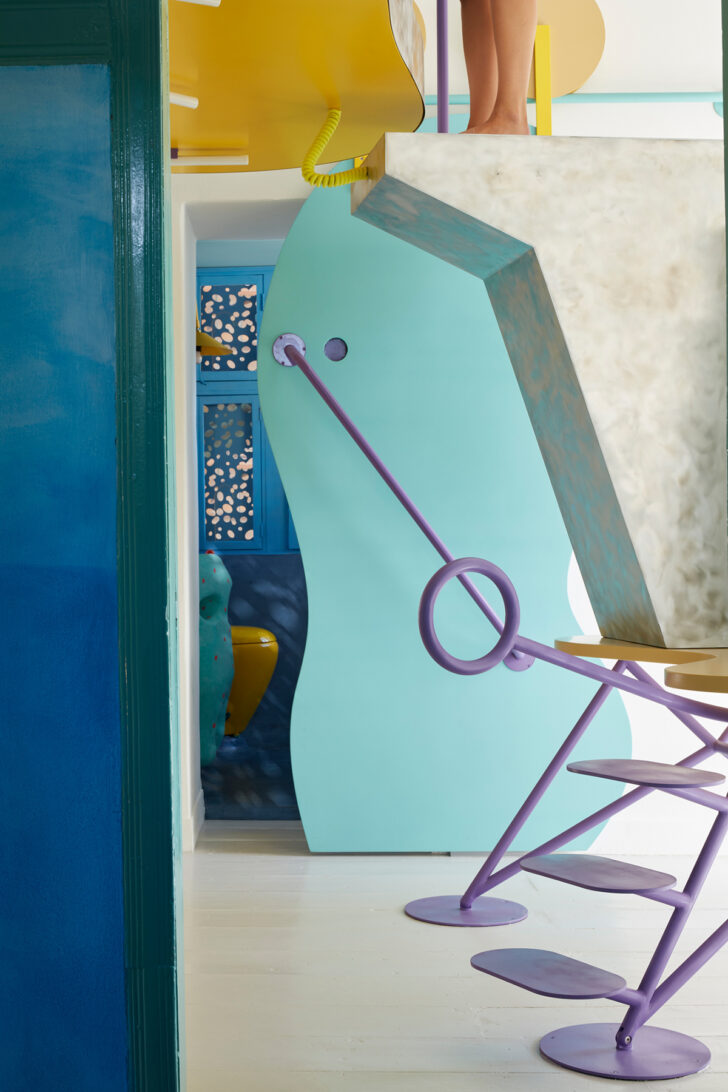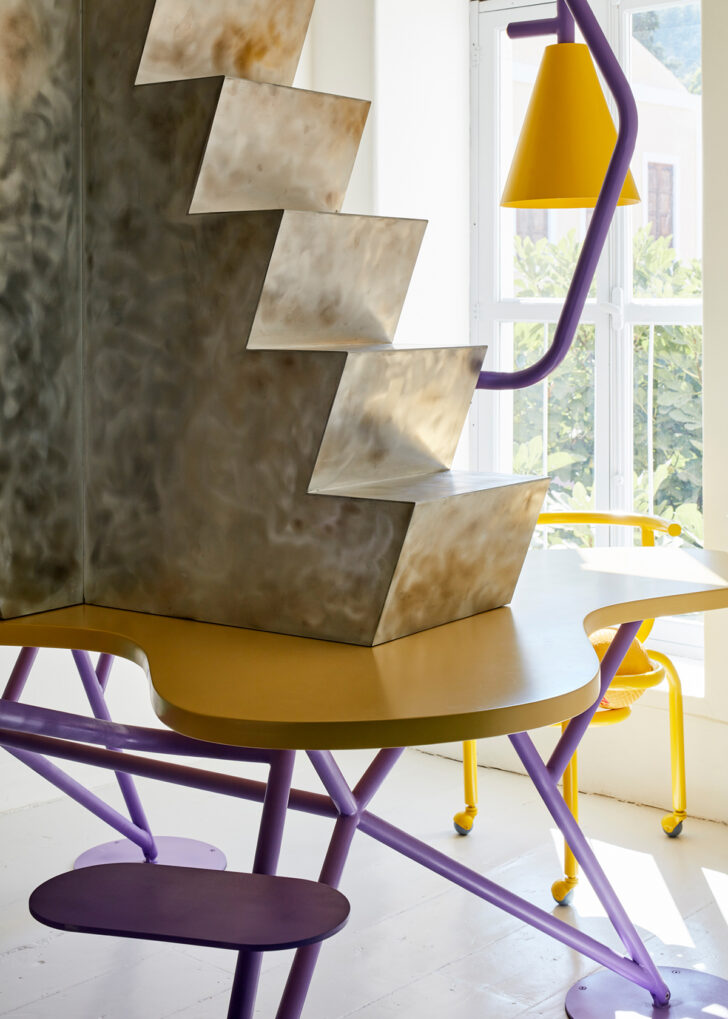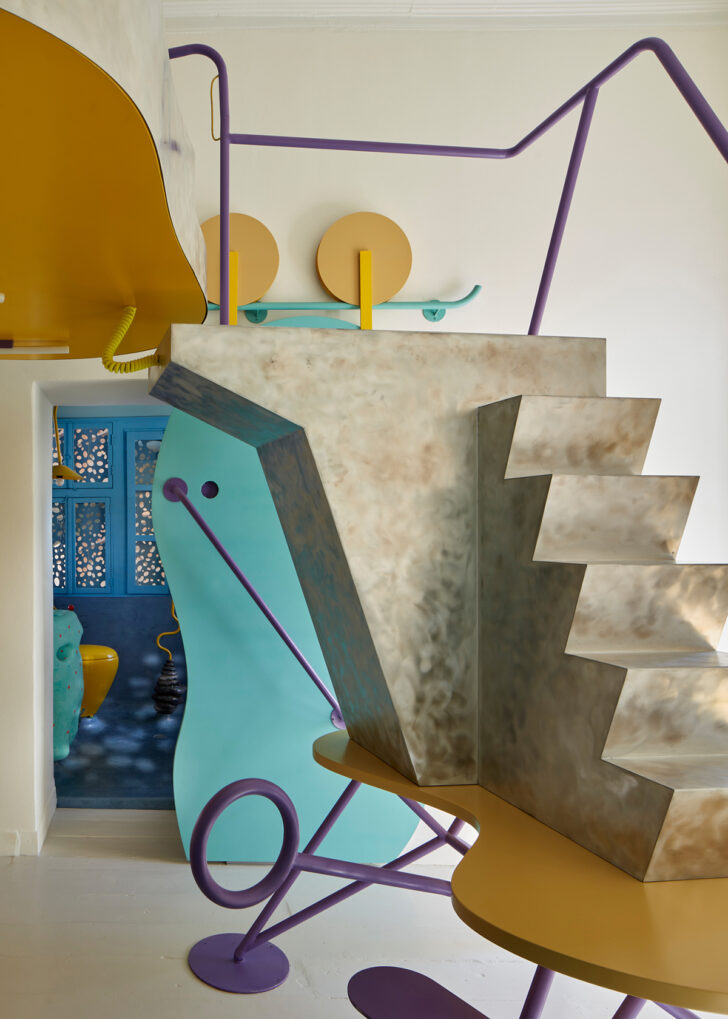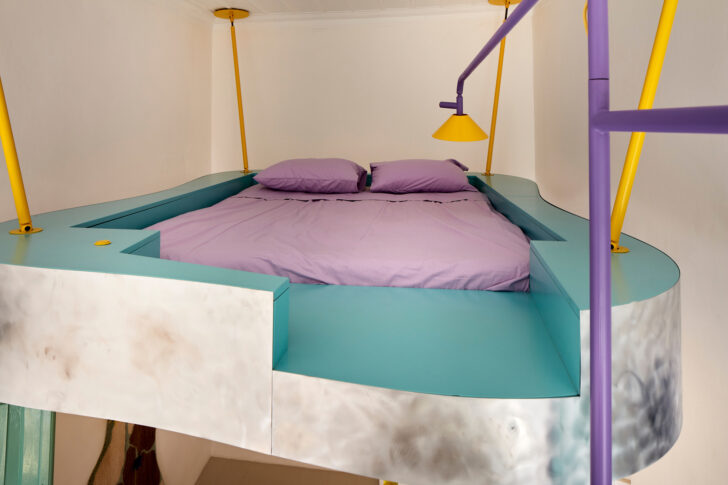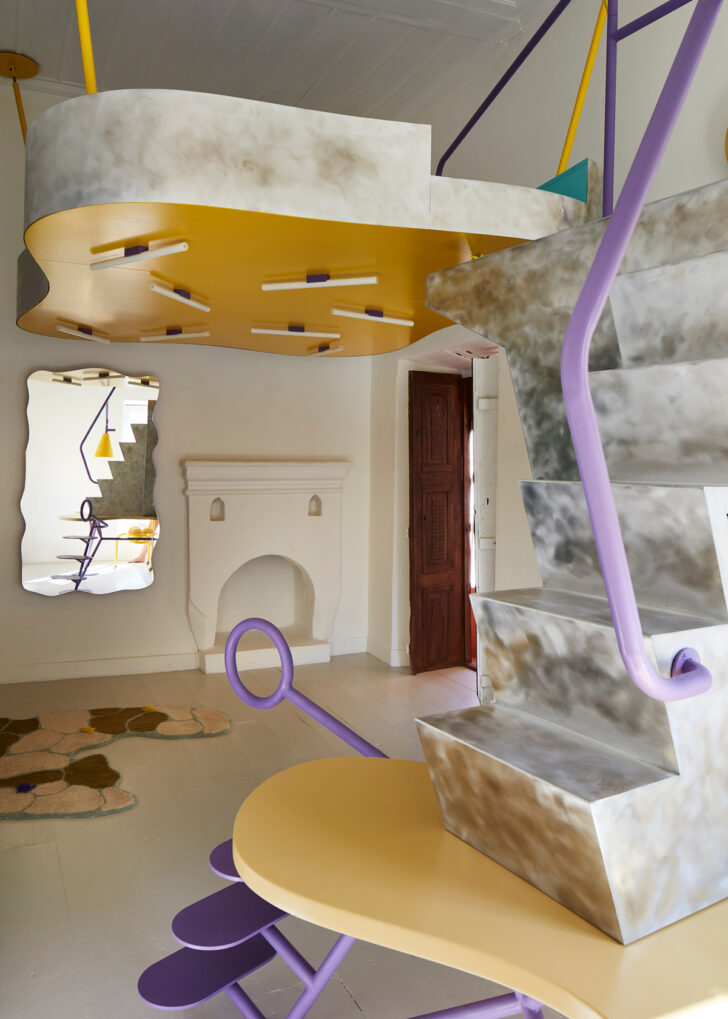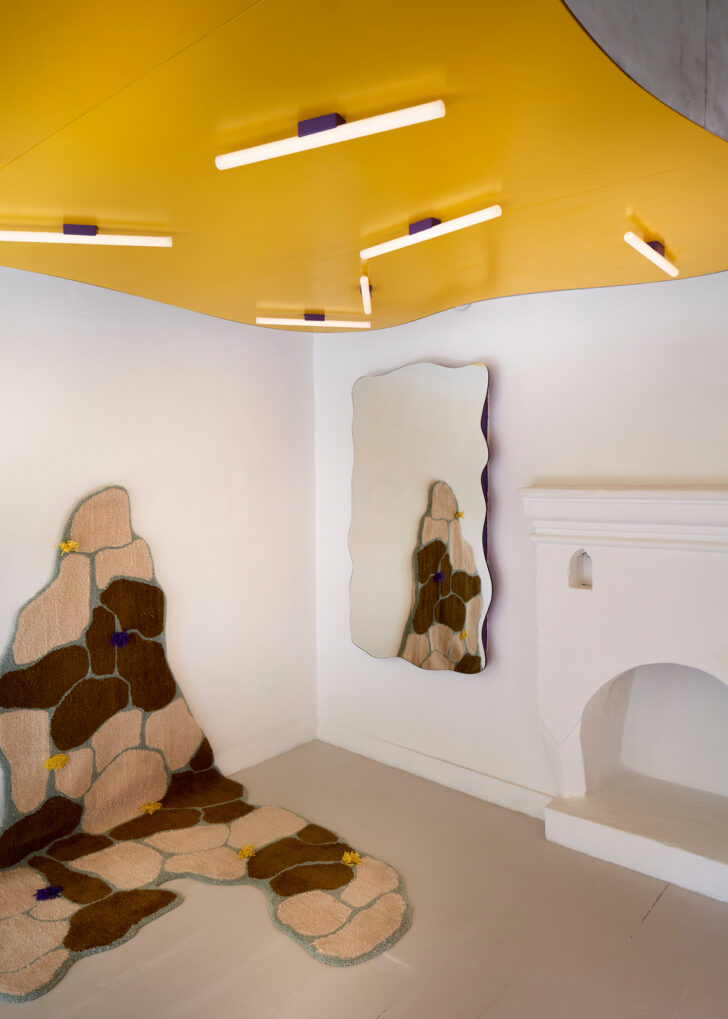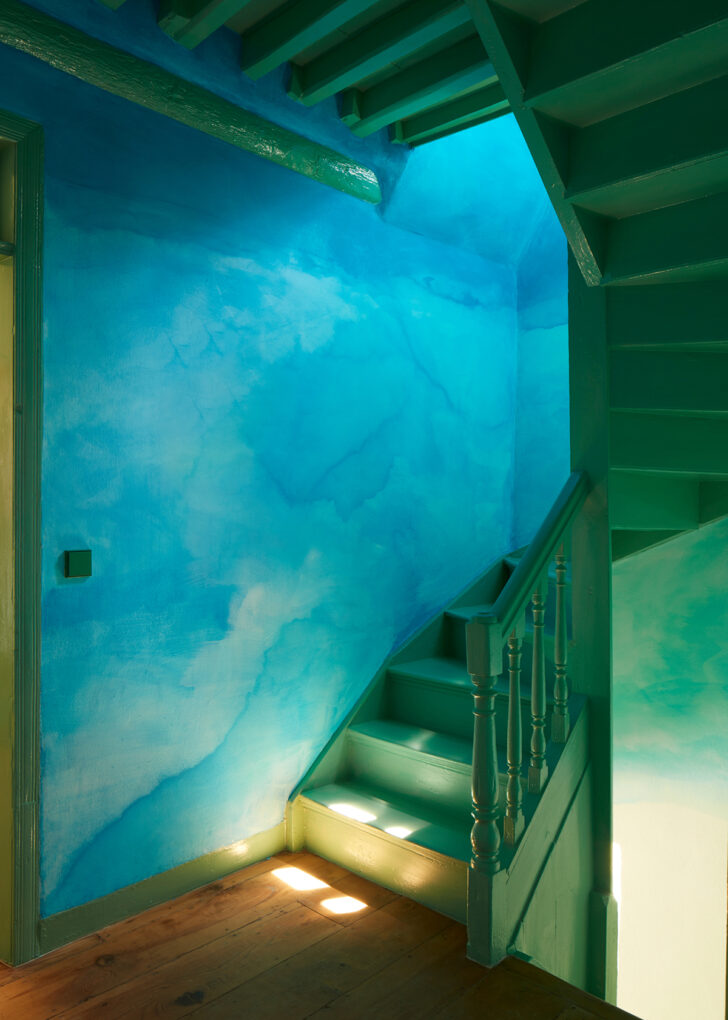 Phanos Kyriacou