10.01.22
Week of September 26, 2022
A weekly Saturday recap to share with you our favorite links, discoveries, exhibitions, and more from the past seven days. This week: an exhibition in Chicago with an absurdist suburban aesthetic; a luxurious interior design for an 800-square-foot apartment in Gdansk, and a new Brooklyn studio that's knocking it out of the park just two months in. 
Interiors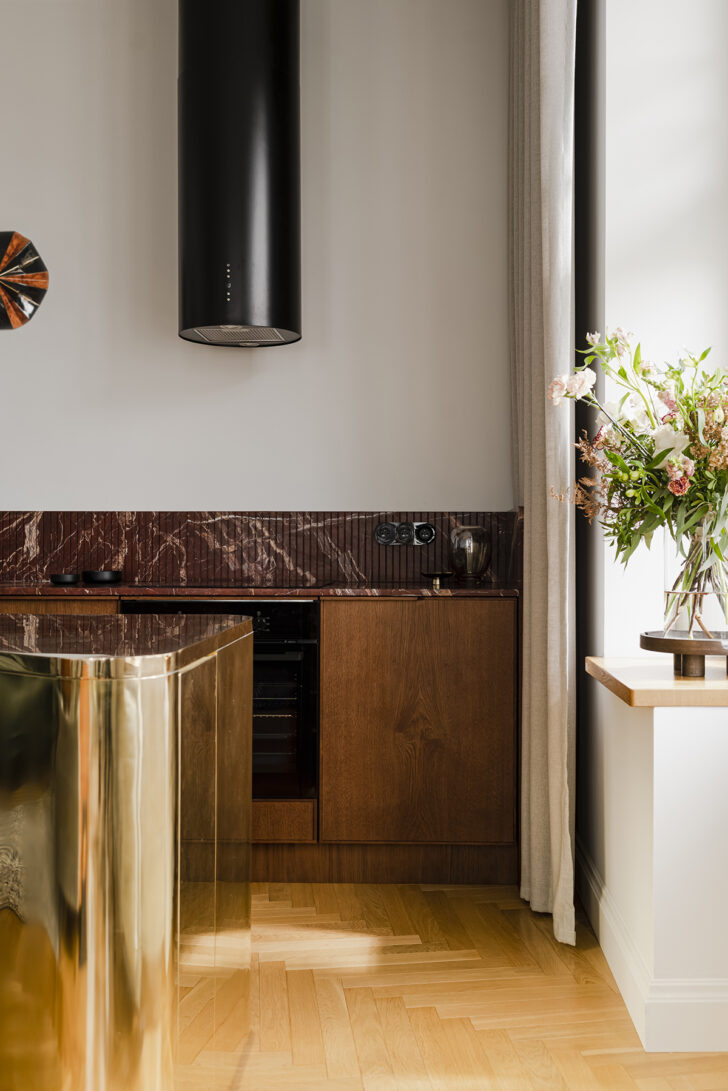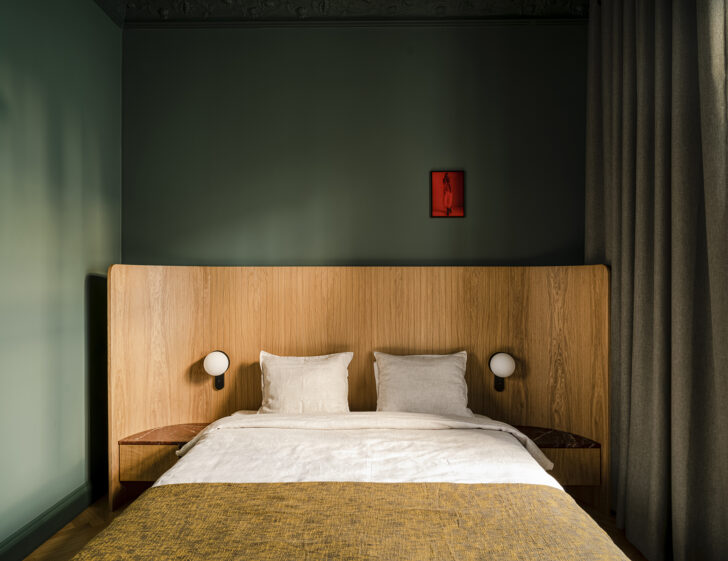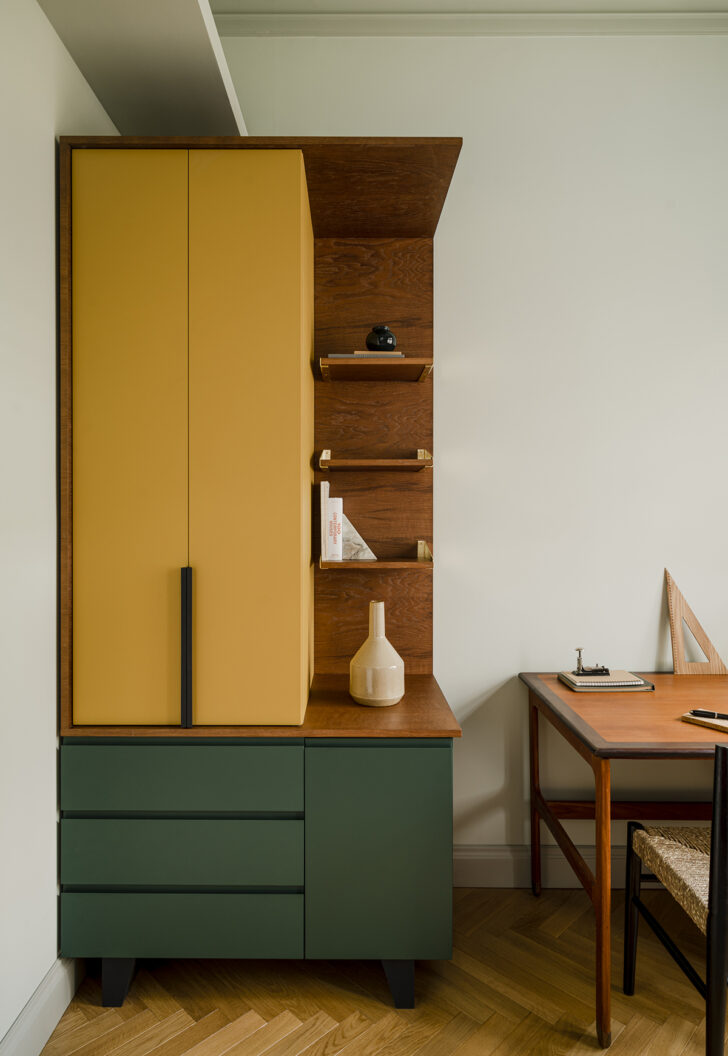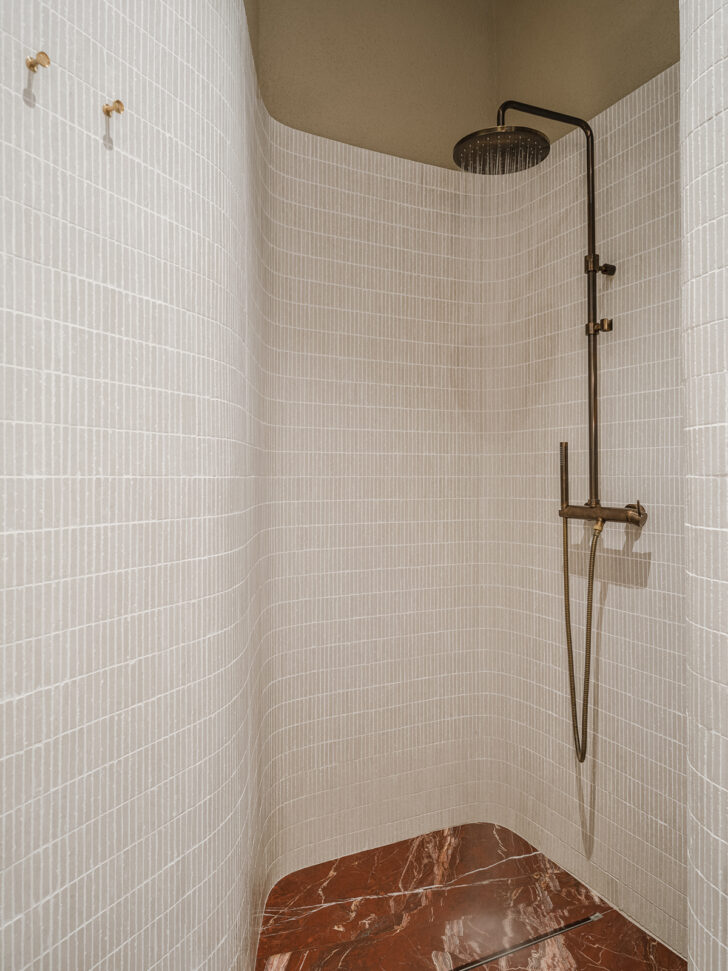 Some really nice details in this renovation of a small 100-year-old tenement apartment in Gdansk, Poland, by Akurat Studio but perhaps none as stunning as the wraparound, solid brass kitchen island — which, the architects point out, glows softly at nighttime. The red marble accents are a nice connecting touch as well, recurring in the kitchen as a countertop, on nightstand tables in the bedroom, and the floor of the bathroom. Photos © Pion Studio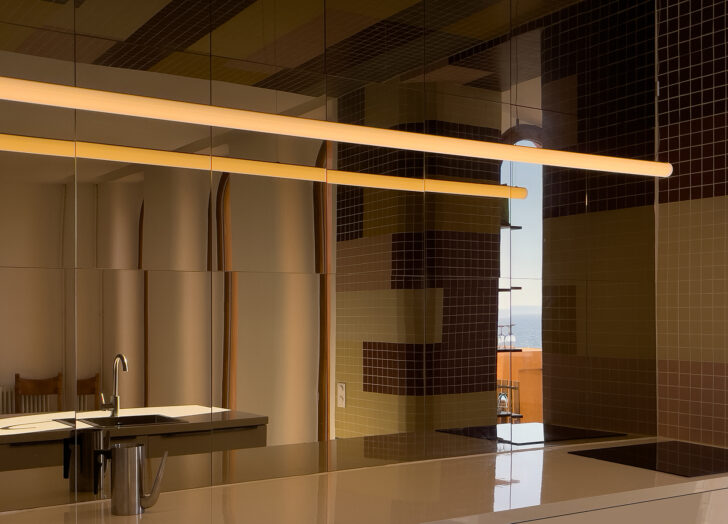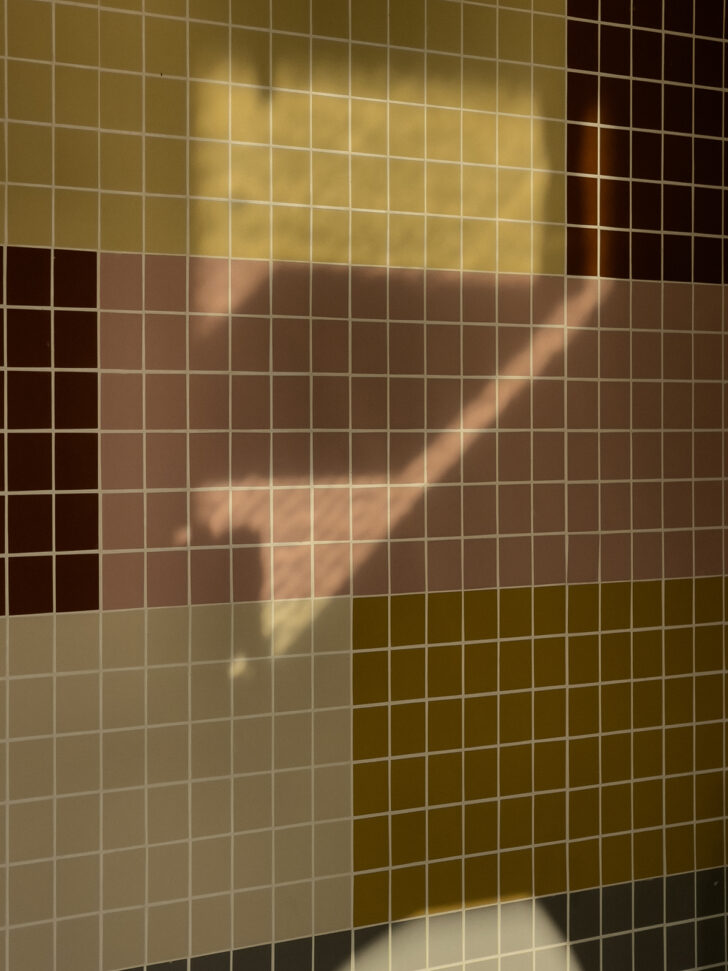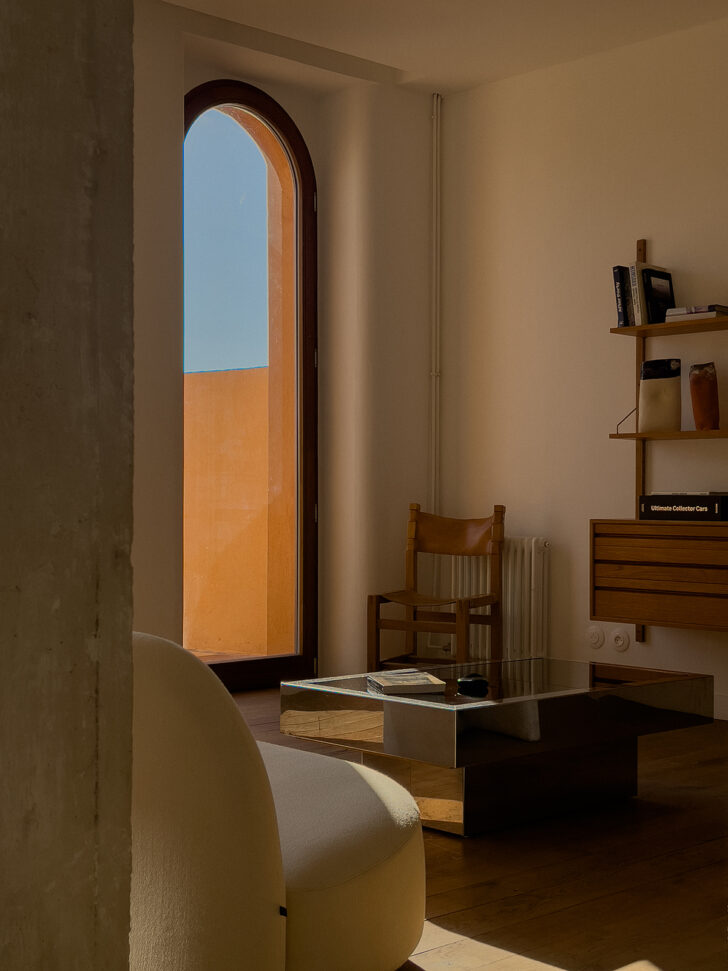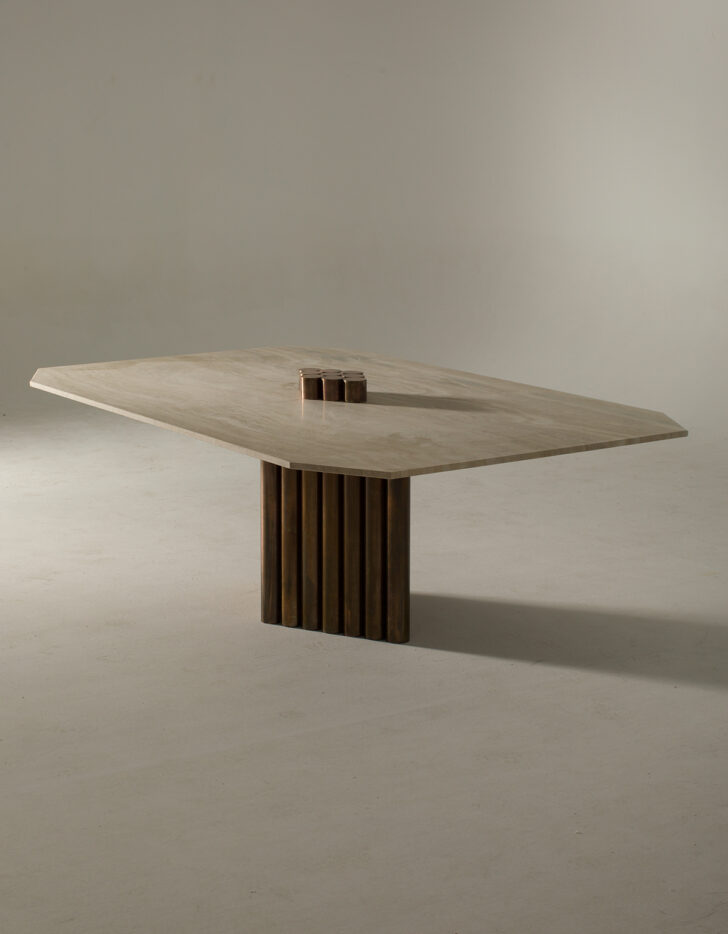 Love the tiled kitchen in this moody residential interior in Marseille by the new French studio Chaille, founded by Jérémy Chaillou. It's a very louche vibe, helped along by furniture from Willy Rizzo and Pierre Paulin, as well as a marble and metal dining table designed by Chaillou himself, called Table JFK.
Exhibitions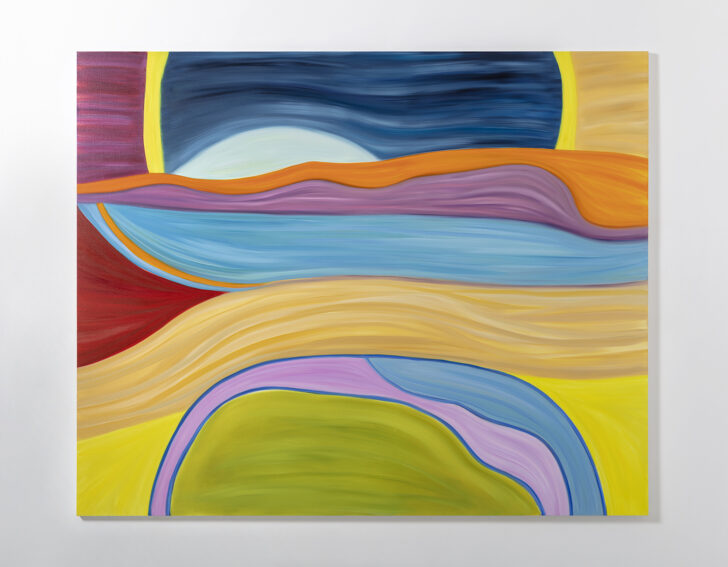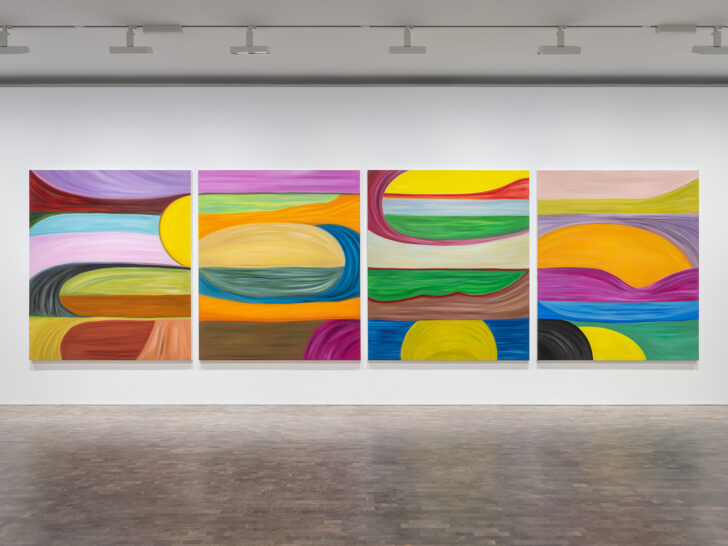 On view at Pace Gallery in London is a solo exhibition by the Brazilian artist Marina Perez Simão, whose work walks the line between the abstract and the figurative, depicting landscapes that aren't always recognizable as such. "Growing up between Minas Gerais and Rio de Janeiro, Simão's practice is intrinsically linked to the wild and dramatic landscapes of her childhood. From the dense fog that shrouds the surrounding hills of Minas Gerais to the crackling storms in Rio, Simão's experience of nature is that of a vital and powerful force which demands both wonder and fear."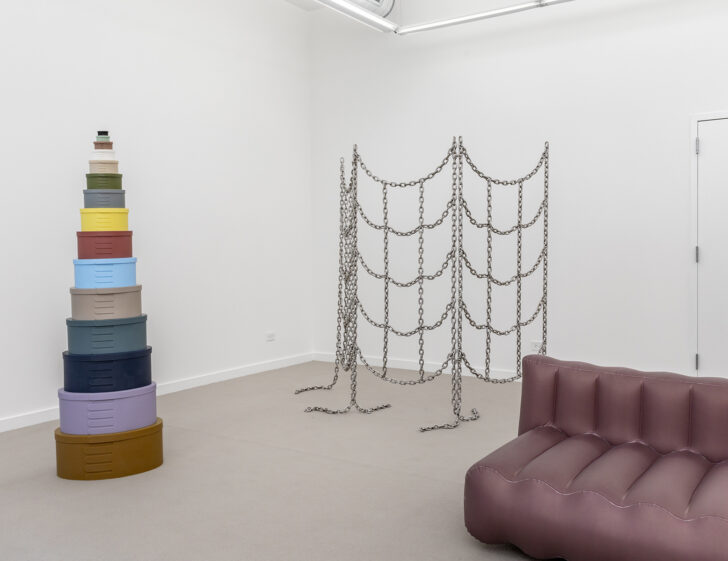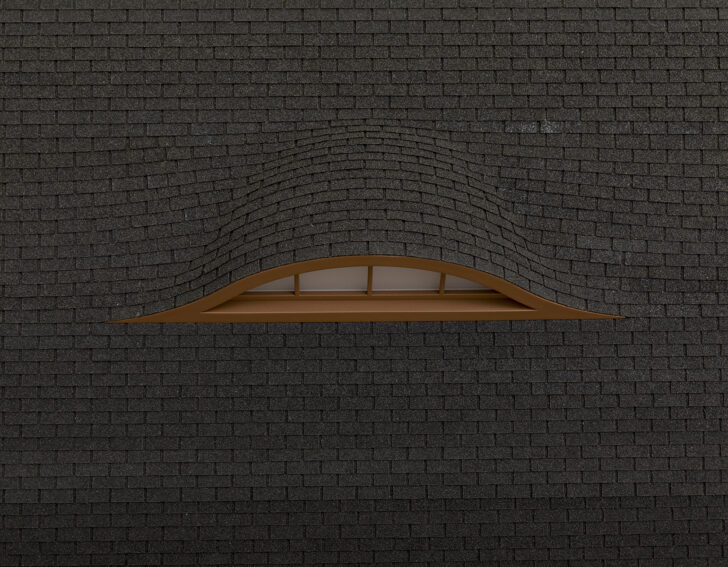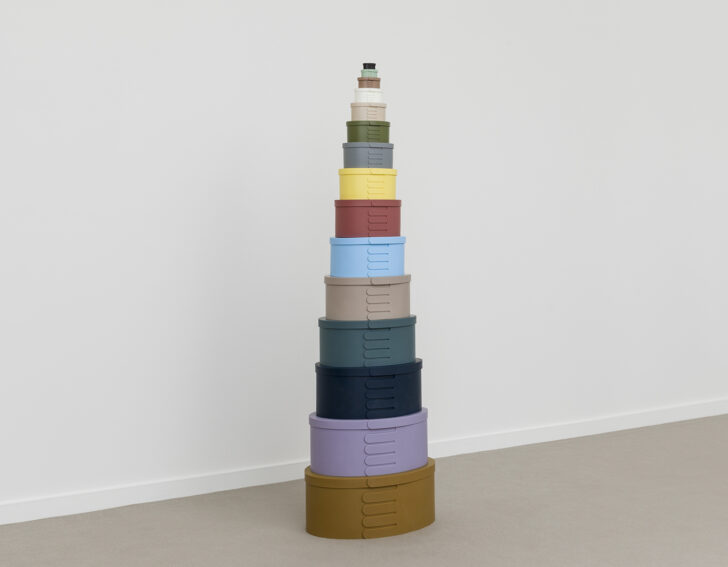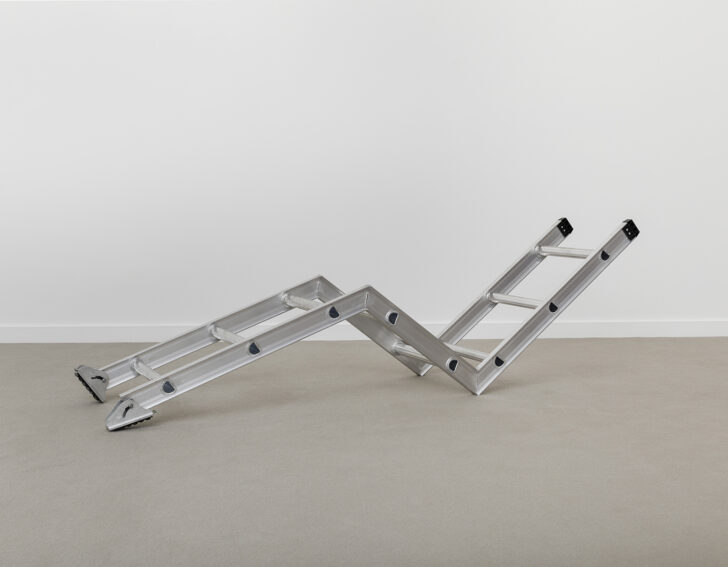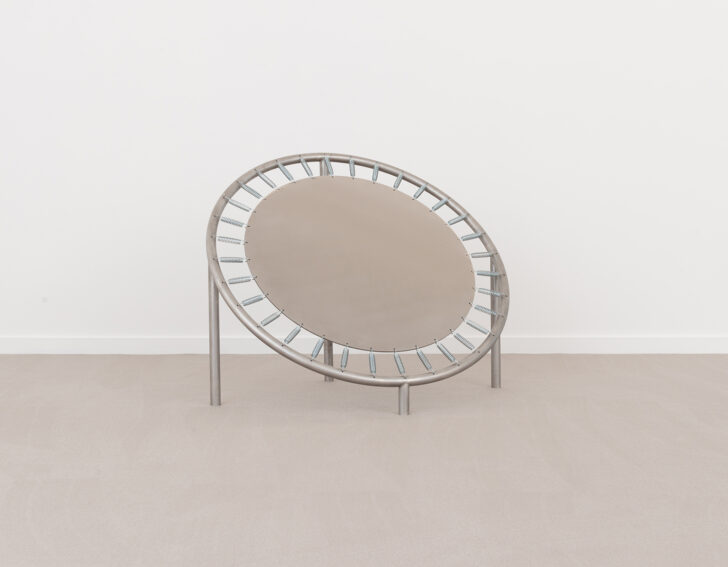 Sam Stewart has a new solo exhibition up at Volume Gallery in Chicago, called Daisy Chain, and it has the most absurdist sense of humor of any exhibition we've seen in a while. The items on view are suburban artifacts, with a twist: a ladder, called Dad Joke, that's been bent into a chaise; a privacy screen made from chains that offers nothing of the sort; a "trampoline" made from a stainless steel mirror and springs; a polyvinyl couch meant to recall the look of Lincoln Logs; and a roof panel made from 40,000 asphalt dollhouse shingles, with raised "windows" that look like eyes or half-open lips. Out of the six works, only one has an obvious function: a stack of 12 Shaker-like lidded resin boxes, in shades like ochre, butter yellow, and baby blue. "Cartoon fingers stand in for swallowtail joints; removing the lid recalls the classic party trick of detaching your thumb." LOL indeed.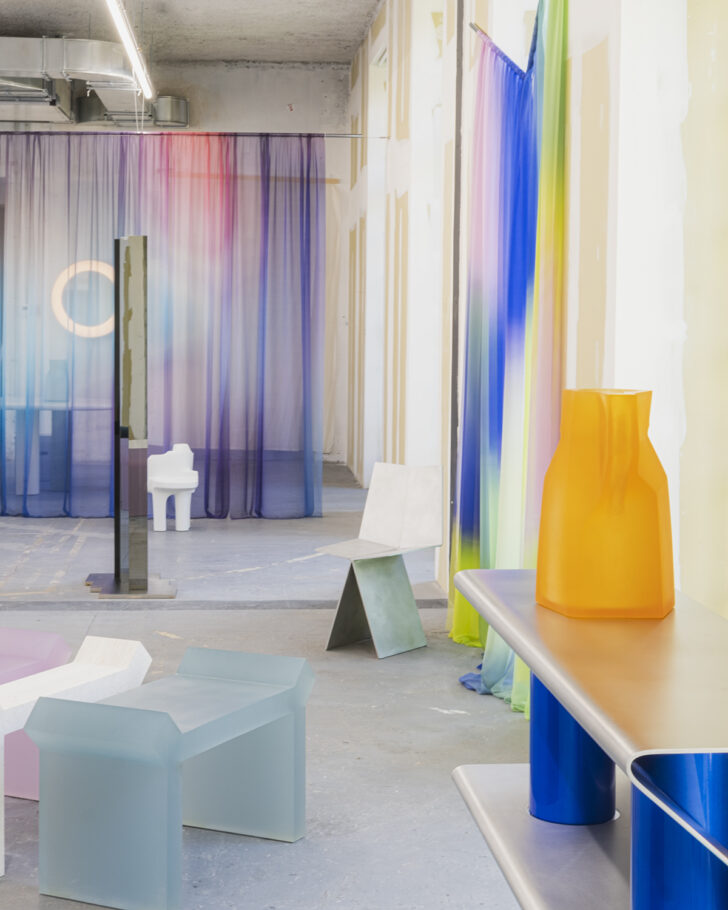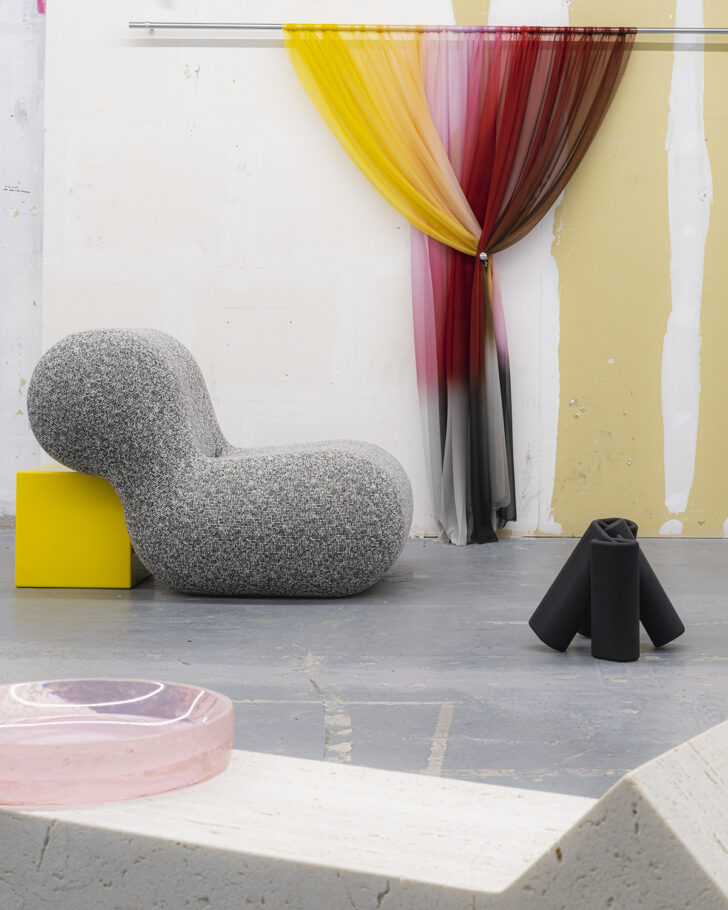 To be honest, we already featured this collection by Theoreme Editions, and while we don't usually do repeats, their presentation during Paris Design Week with the edition of Justin Morin curtains is something of a chef's kiss, so here we are.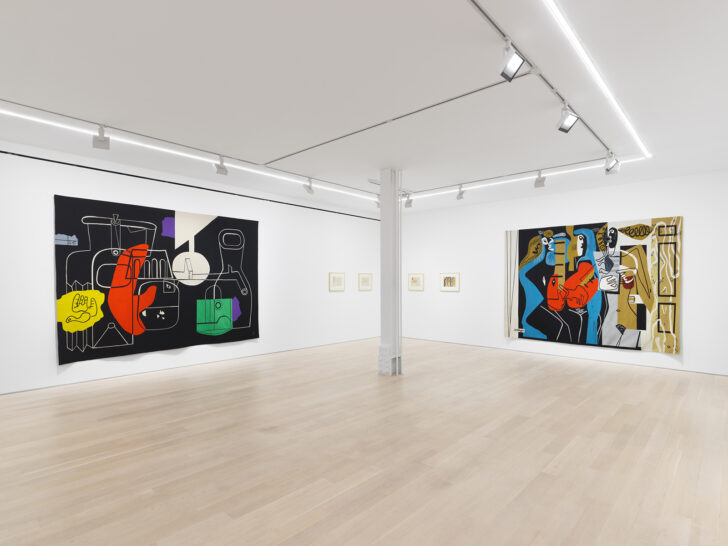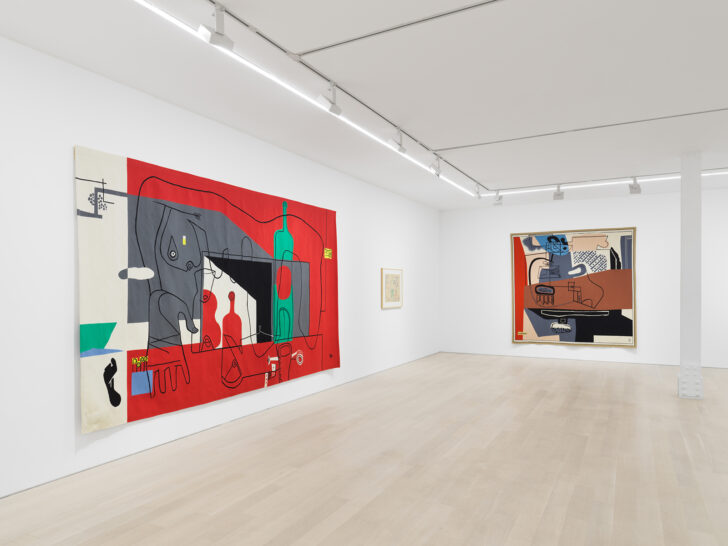 On view until October 22 at Almine Rech in New York is a series of tapestries by Le Corbusier, entitled Nomadic Murals. Le Corbusier first discovered tapestry in 1936; he believe they brought warmth to an interior, and his production of them was in large part a response to the challenge posed by Fernand Léger, who had blamed architects for "radically imposing" their "smooth" and "new" surfaces.
Discoveries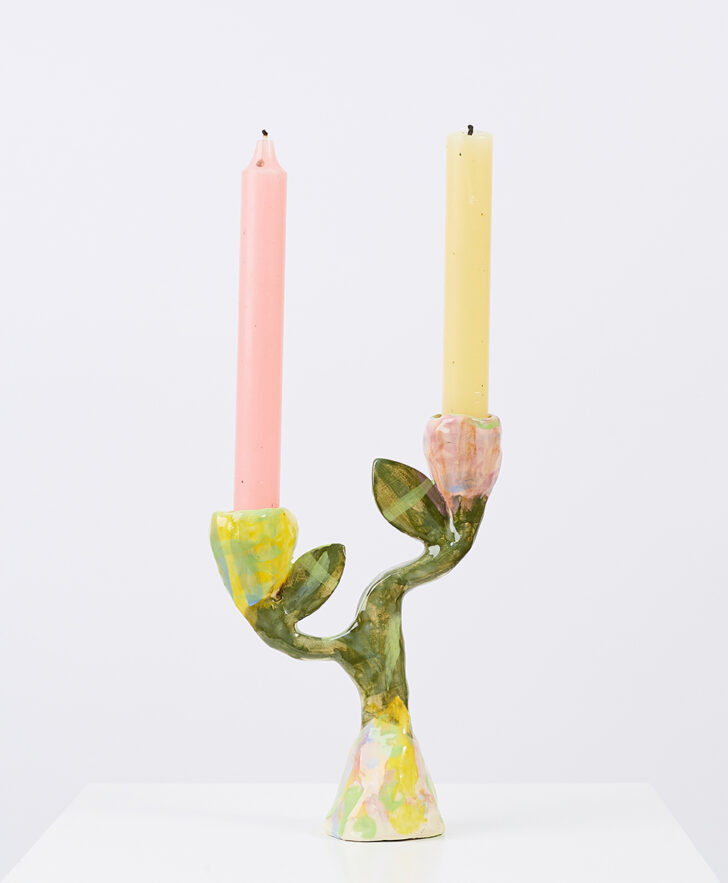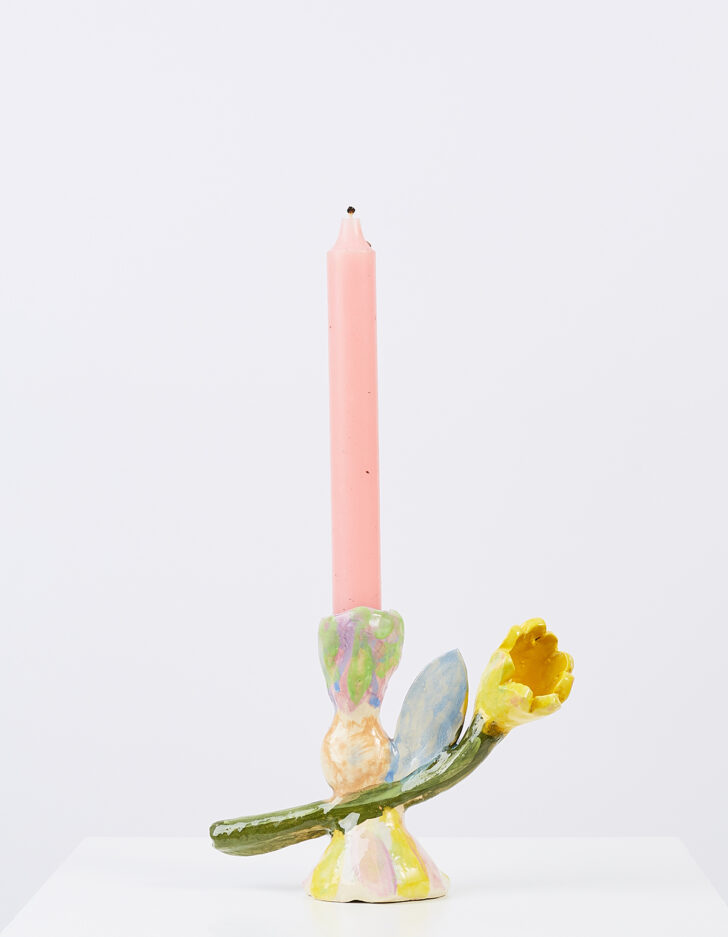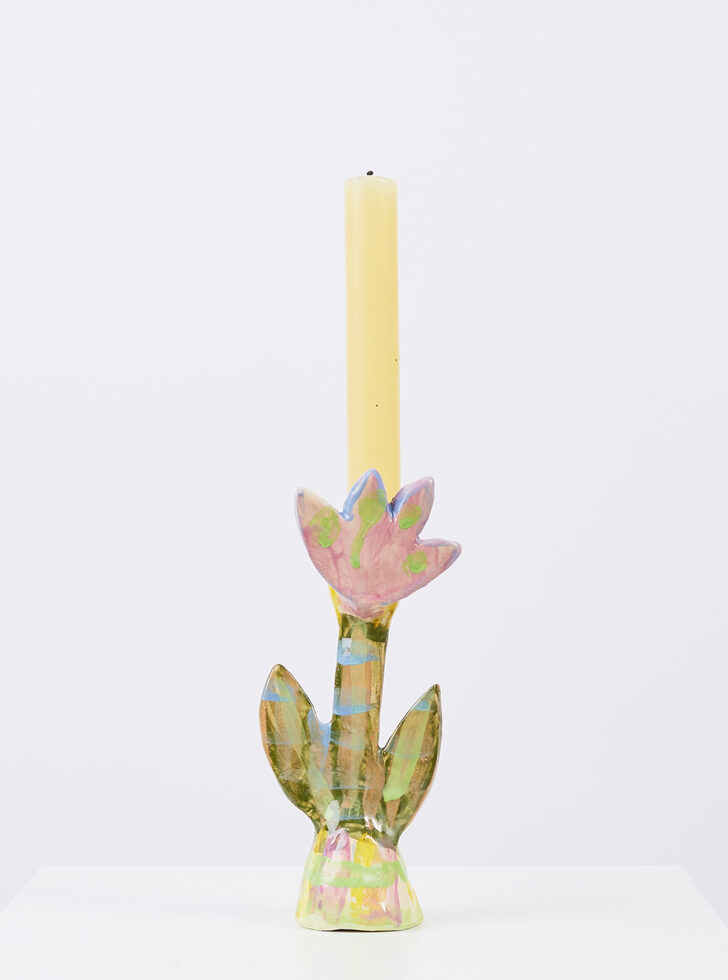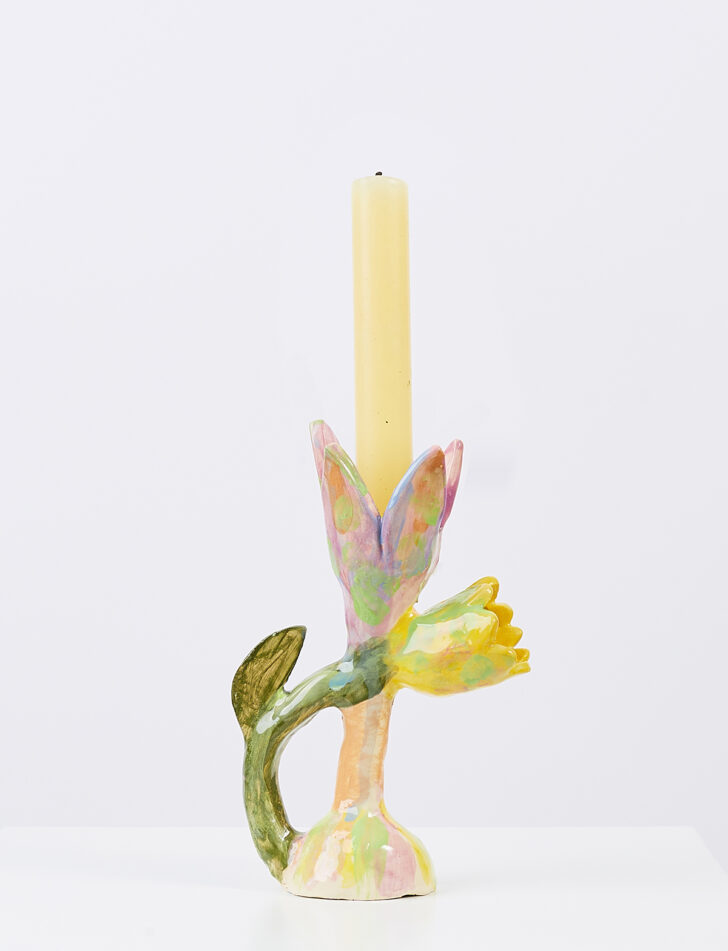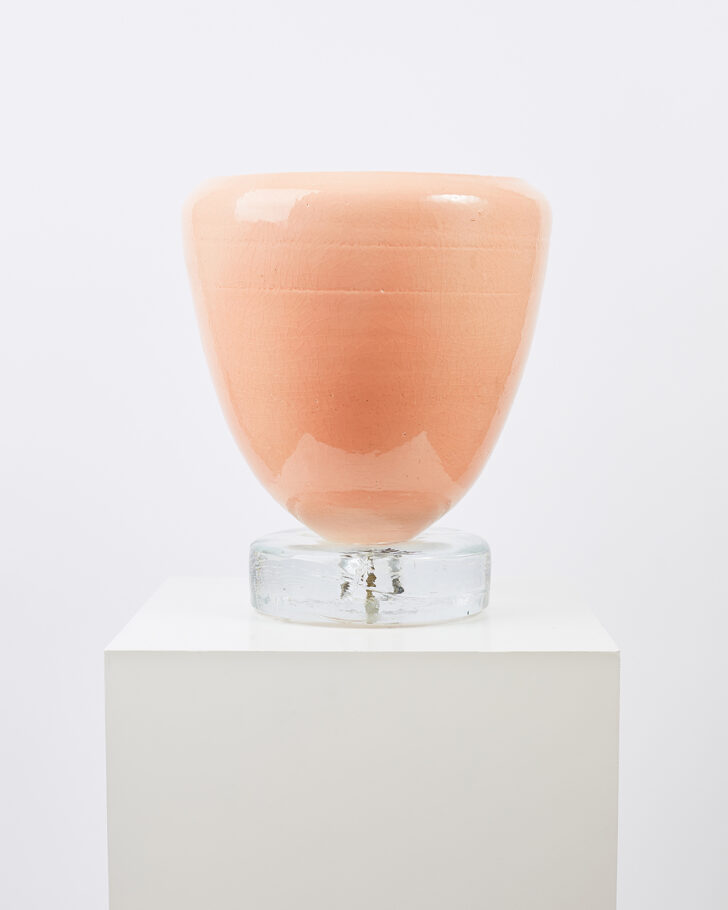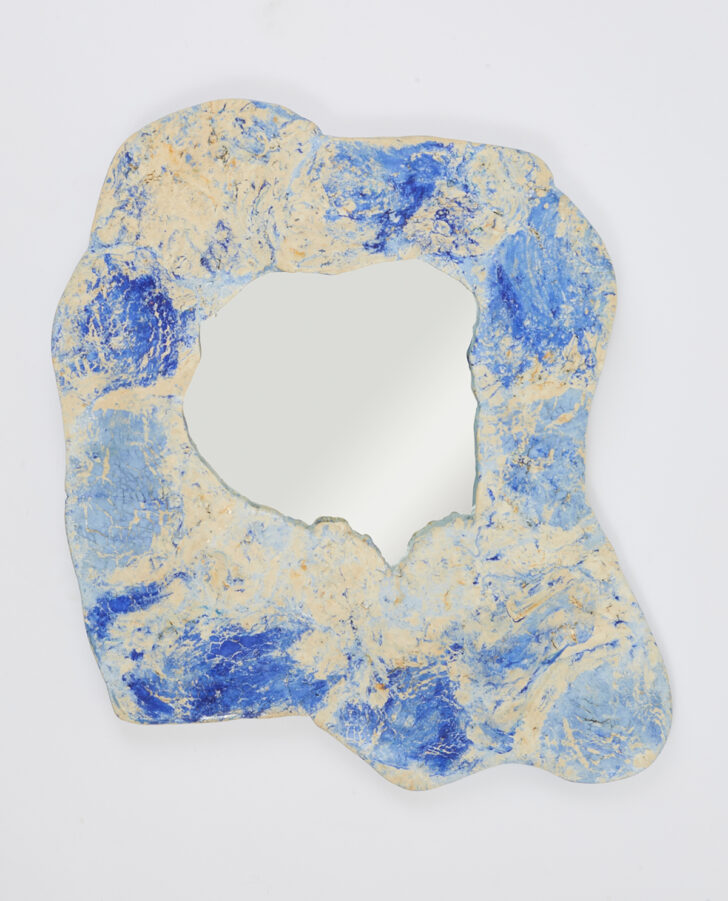 New good things at the French online shop La Romaine Editions, including a blue plaster mirror by Arrarka, vase by Marietalexandre, and, our personal favorite, painted flower candlesticks by Samantha Kerdine.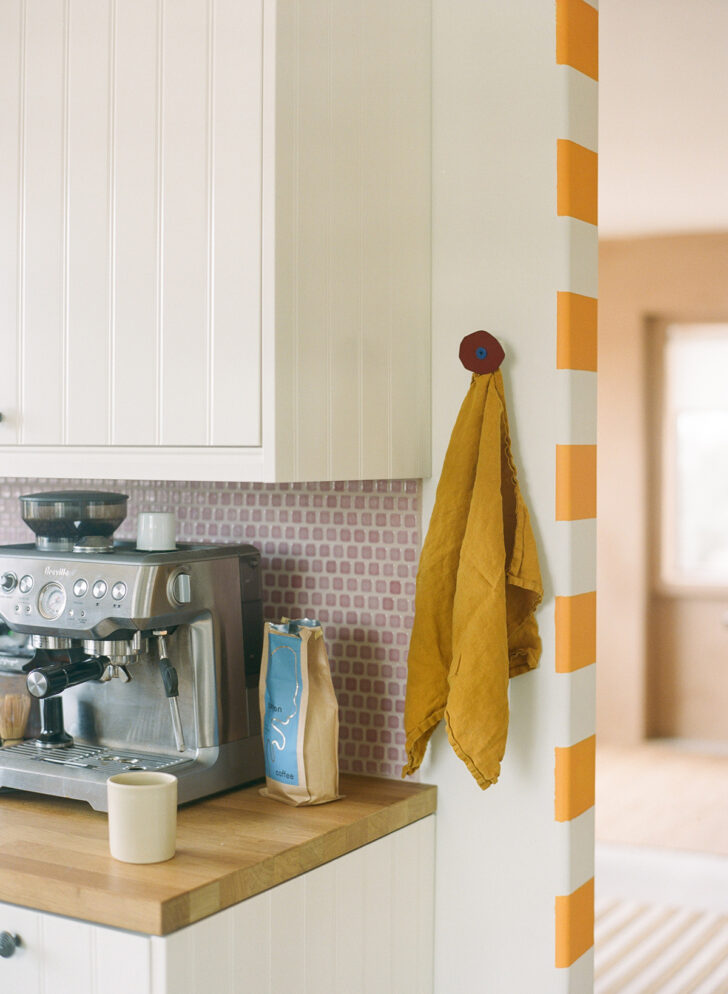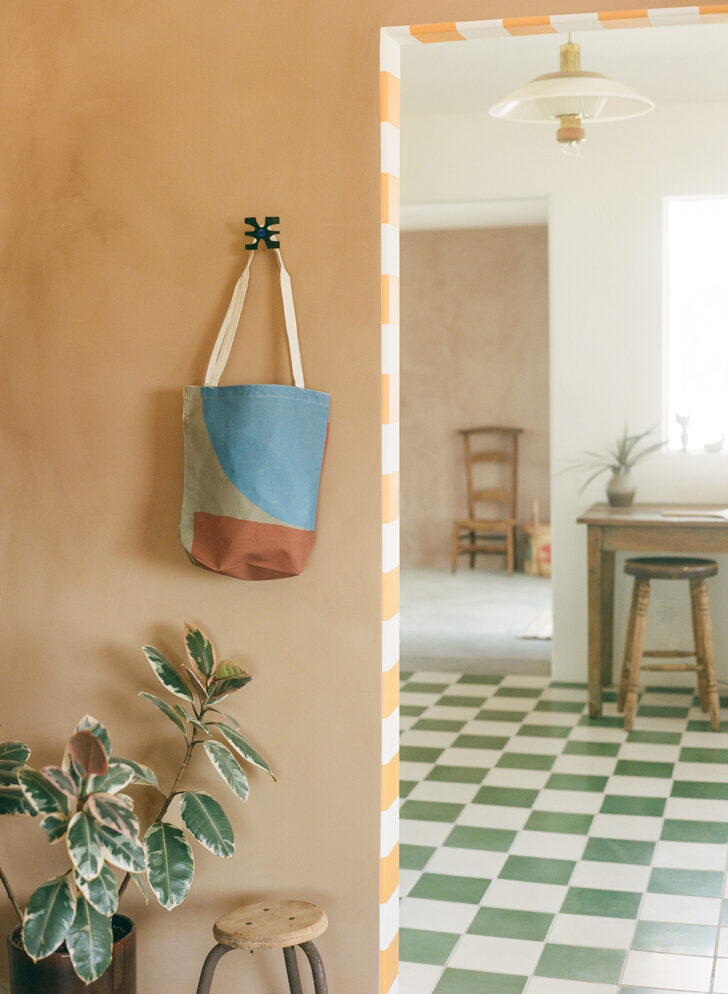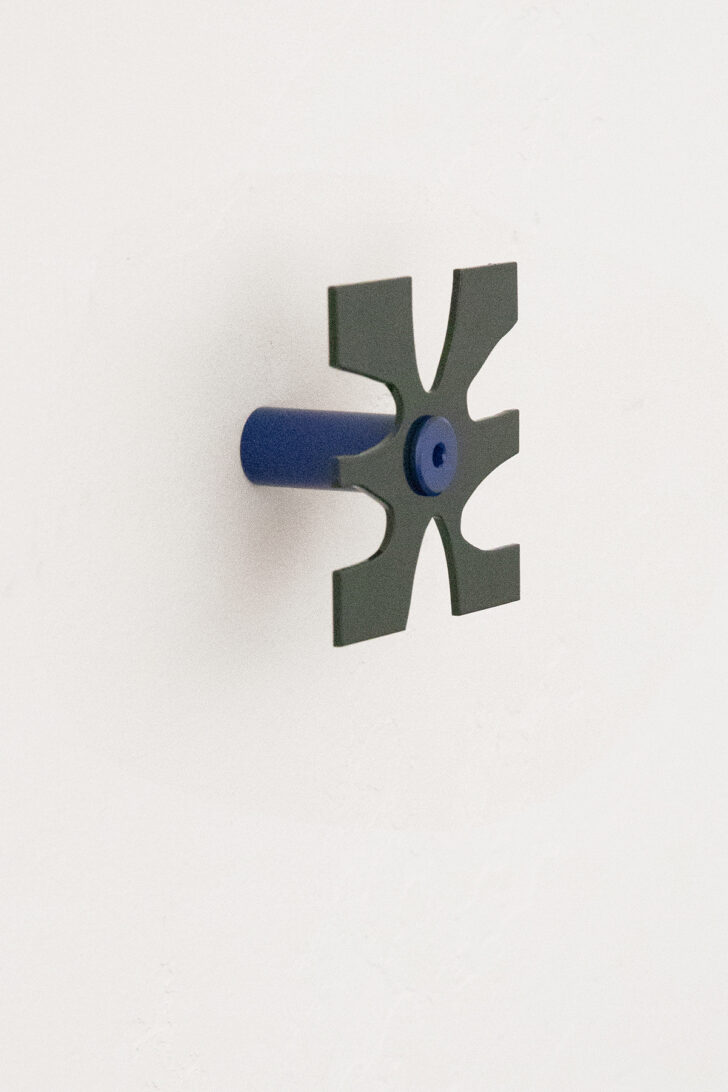 Didn't we feature sculptural door handles last week? Methinks sculptural *everything* is the trend at this point, I've been noticing it first in lamp knobs and now these steel wall hooks by Upton. My only beef with sculptural wall hooks is if you use them for towels or coats, they're hidden! Are you among those who hang their totes?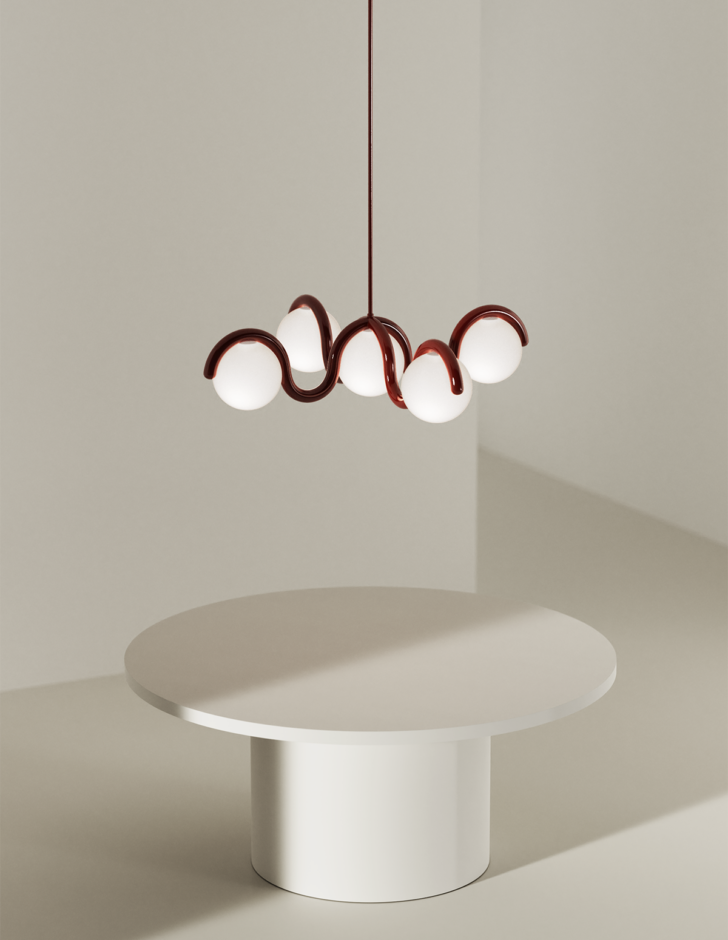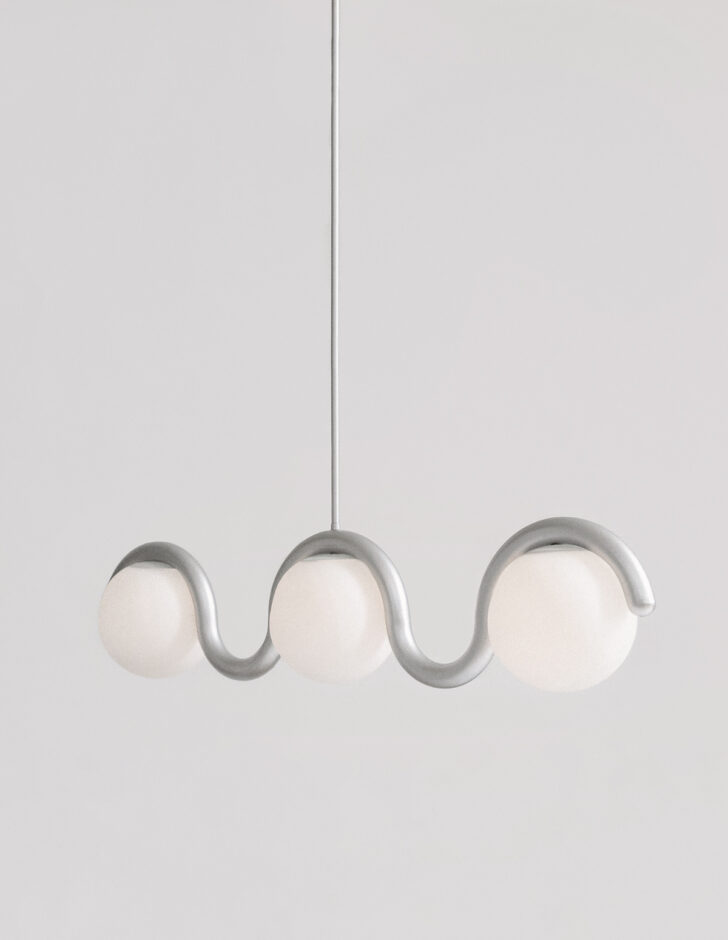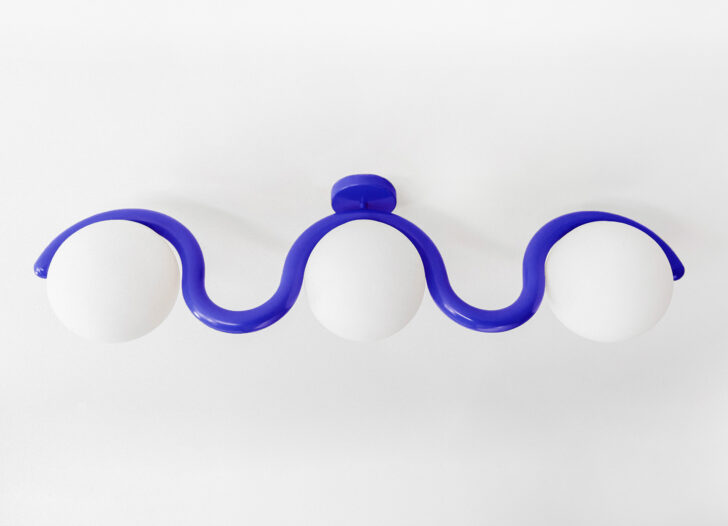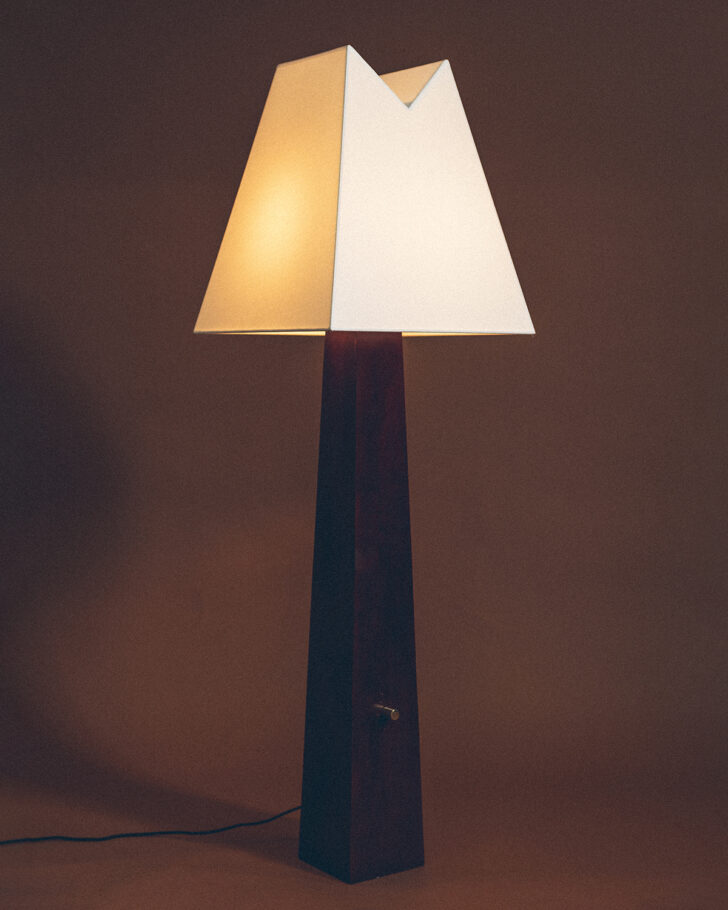 Astreaus Clarke was founded just this summer by Brooklyn-based Utah transplants Chelsie and Jacob Starley, and it's already off to a incredible start, just two months in. Among our favorite of their pieces: the scalloped Lenox pendants and chandelier (top), which were inspired by a walk in Greenwich Village, and the Alpine lamp, whose V-shaped notch mirrors one found at Lone Peak in Alpine, Utah.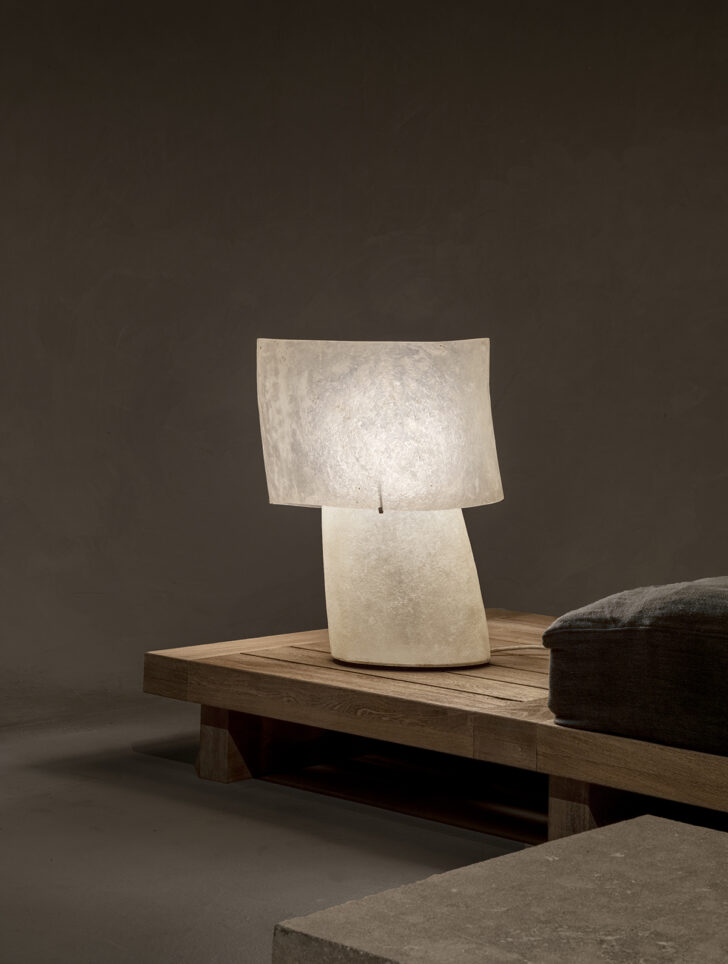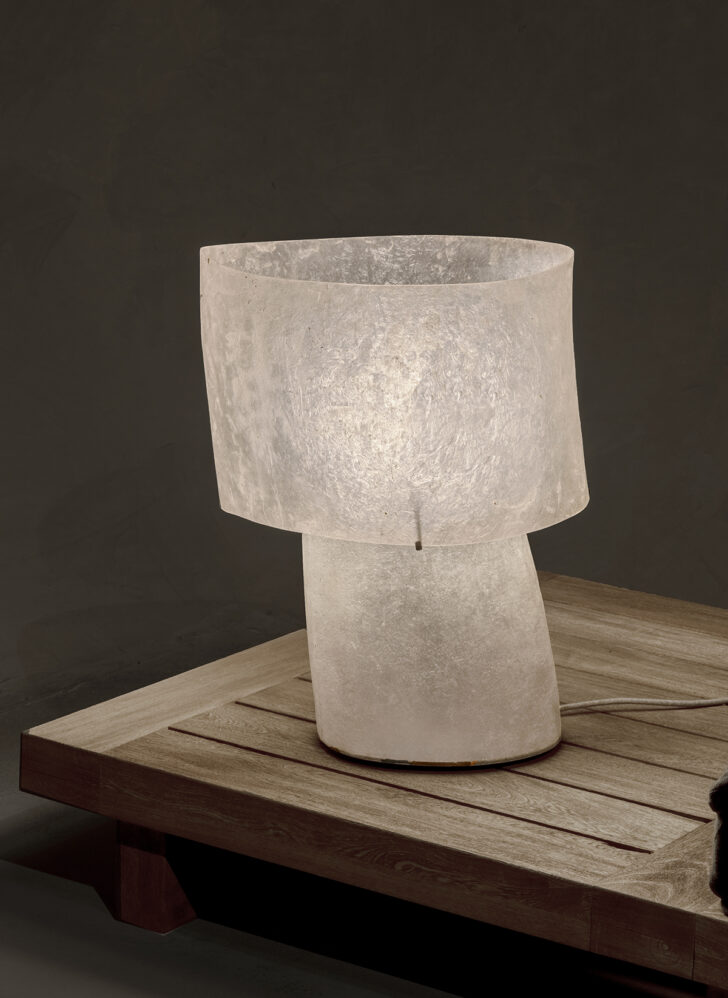 Jorge Suárez-Kilzi was born to Spanish and Syrian parents in Venezuela, but the influence that most shows in his Mush lamp, made from fiberglass and resin, is perhaps the time he spent in Japan, working as an architect in the offices of SANAA and Junya Ishigami. "Mush" is short for mushroom, but the color of these reminds us more of dandelion seeds.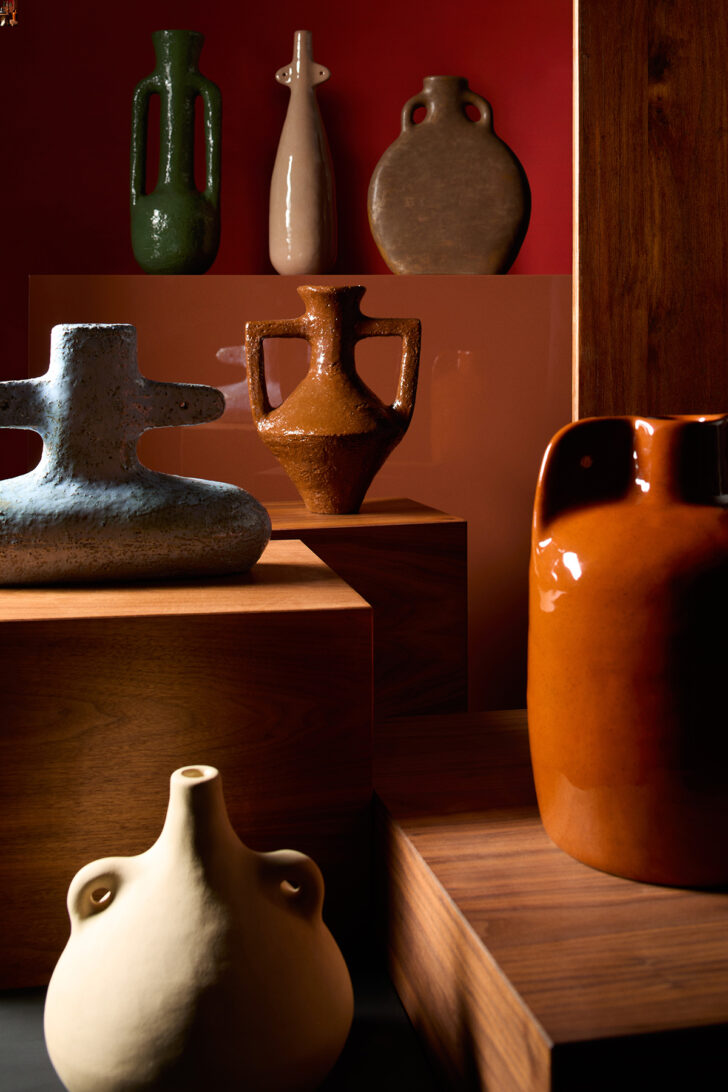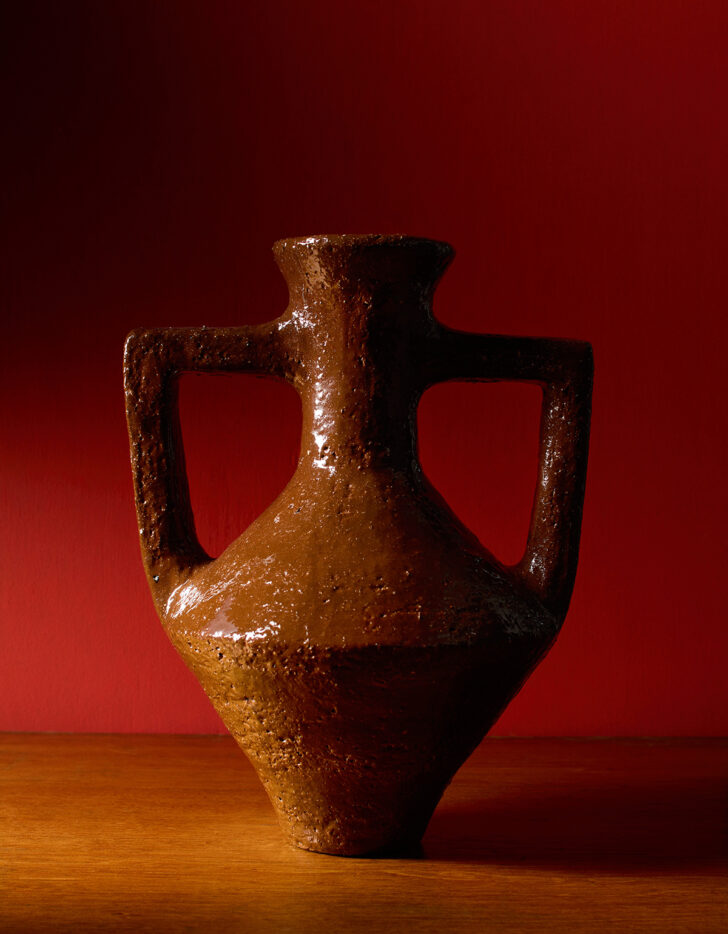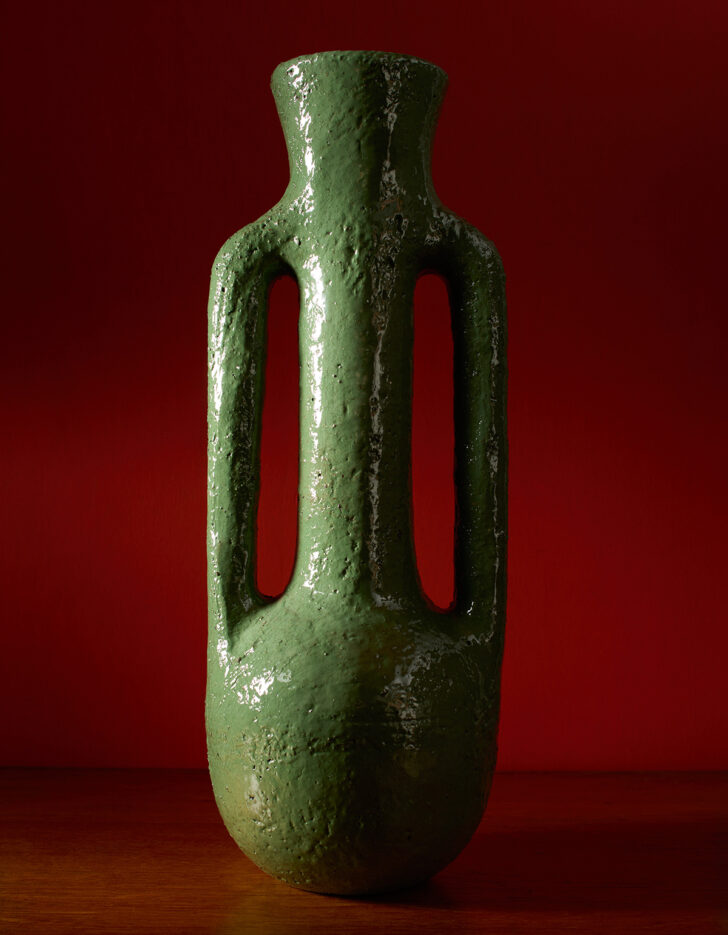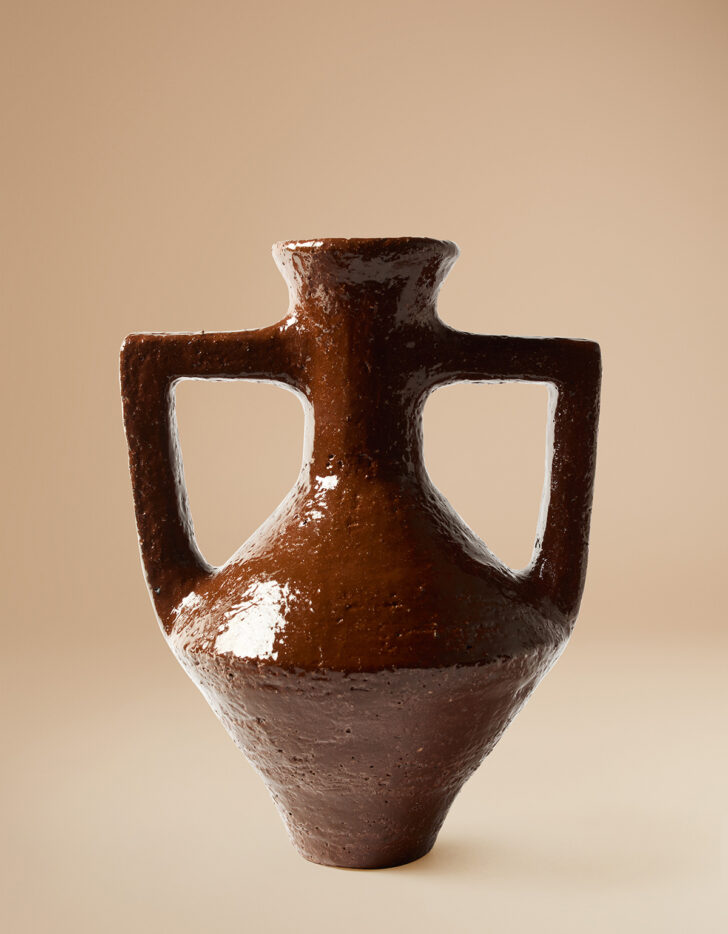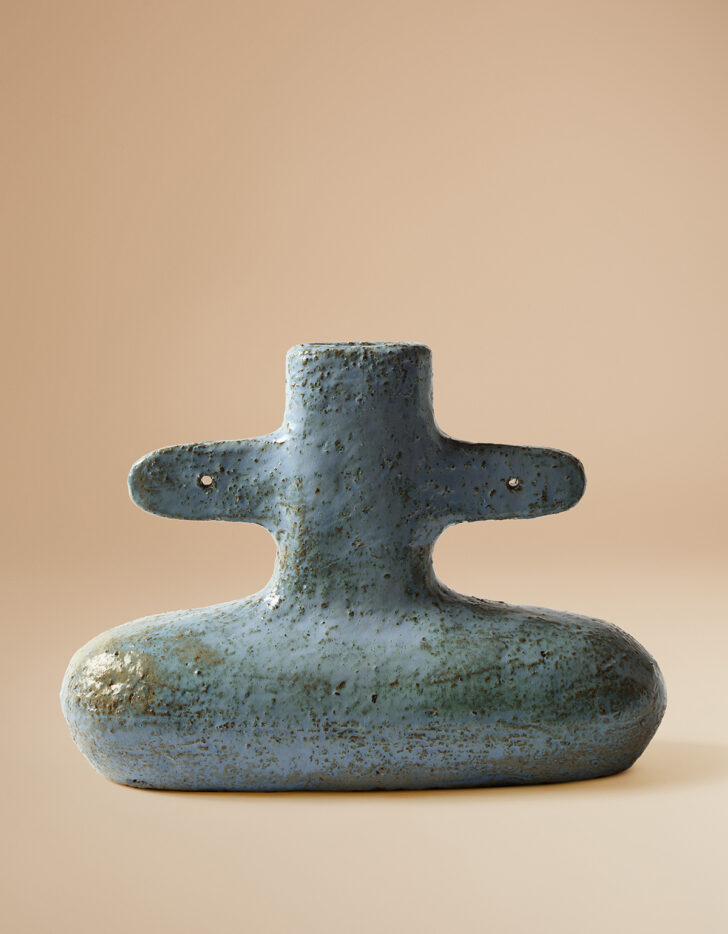 Longtime fans of the South African ceramicist Jade Paton, we were happy to see her pop up as the first collaborator for the South African brand Lemon's Objects collection. Featuring seven silhouettes, La Terra celebrates oversized bodies, tiny handles, and the best glazes, including our favorite, this mottled blue gloss.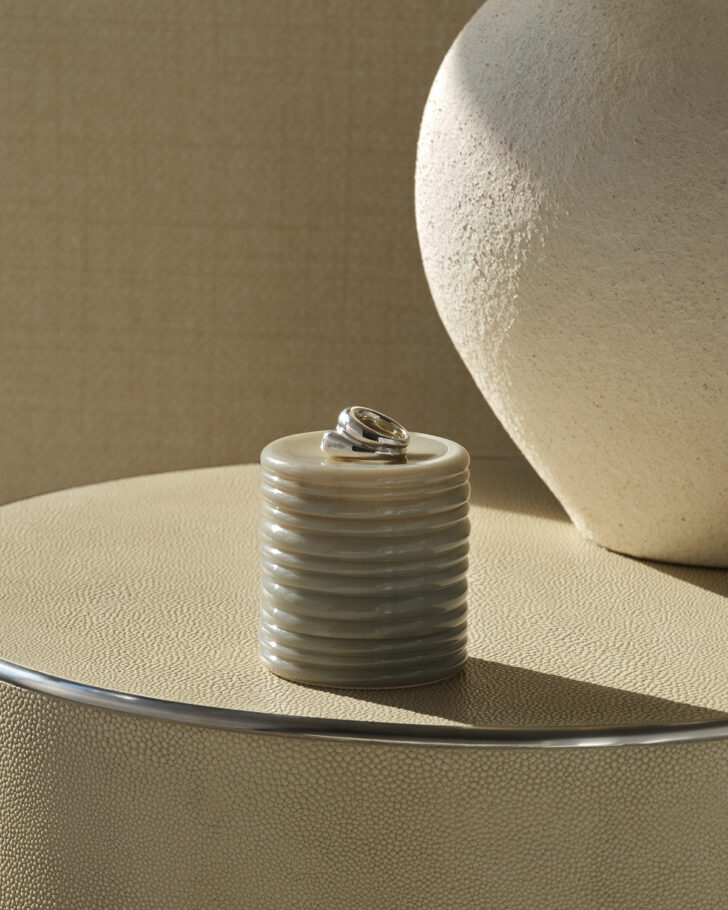 Honestly, your editors aren't as young as they used to be, and I'd been looking for a way to remember to lotion my hands before bed, as if I were Jessica Chastainn in Scenes From a Marriage or something. This refillable pod, by Soft Services, is *very* in line with my bedroom aesthetic *and* it contains the brand's Theraplush overnight retinol formula so it's really a win-win for me.