05.06.15
Anders Ruhwald in PIN-UP No. 18
In the lull between Milan and the frenzy of New York design week, it's easy to become a bit myopic about what's going on elsewhere in the design world. But we'd be remiss if we didn't point out an exhibition happening right now with one of most fascinating concepts we've ever come across: At Chicago's Volume Gallery last week, the Detroit ceramicist Anders Ruhwald opened "The Charred Room," an exhibition that explores "the aftermath of a fire – objects as they should be, recognizable to an extent in shape and position in relation to one another – but charred. Slumped, melted and morphed the objects lose their direct references that create comfort, leaving the viewer with renderings of domestic detritus vaguely familiar." We had the pleasure of speaking with Ruhwald about the lead-up and the process behind that exhibition earlier this year, on assignment for PIN-UP, and with the magazine's permission, we're excerpting that story here today (along with a selection of Ruhwald's past works). Of course our website can't do justice to the frankly adorable layout that accompanies the story in the magazine, so if you're intrigued by what you read, we highly recommend you go out and pick up a copy of the magazine for yourself!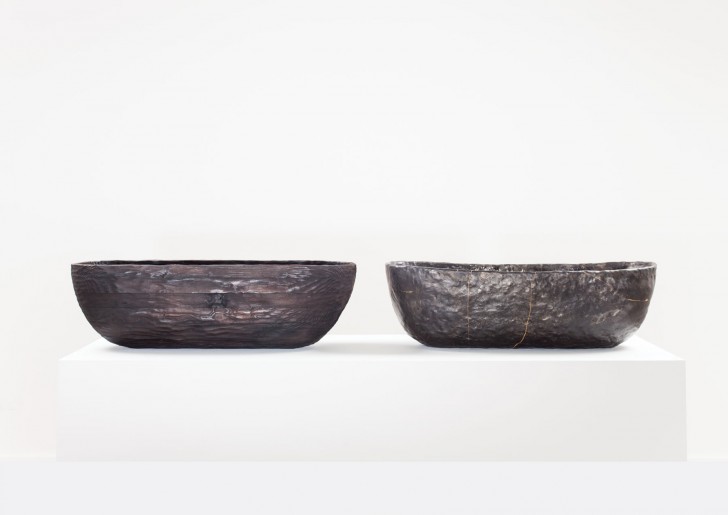 Burning Man
By Jill Singer
When ceramicist Anders Ruhwald begins to think about making work, it's almost always in response to the space that work will eventually occupy, be it the white walls of a gallery or a cozy warren of rooms in an old house. But perhaps no place has had a greater effect on Ruhwald's work than the city he's called home for nearly a decade. Ruhwald moved to Detroit from his native Denmark in 2007 with what he refers to as a "European understanding of cities," which is perhaps a polite way of saying he'd never been to a place where houses were burned down as a matter of course and abandoned buildings were allowed simply to disappear.
Since then, the crumbling city has recurred as a protagonist in his work. One bleak Michigan winter, a mulberry tree fell in his driveway, becoming the seed for a Hong Kong exhibition called The View from the Sides of My Nose (2013). "I liked the idea of a material literally presenting itself in front of you as an opportunity," he says. For his Anatomy of a Home exhibition (also 2013), Ruhwald installed a series of ceramic interventions throughout the Saarinen House, a Michigan landmark built by architect Eliel Saarinen in 1928–30. And in 2014, for a group show at Chicago's Volume Gallery, Ruhwald used floorboards plucked from an abandoned house he'd purchased on the city's east side to create a pair of bowls: one carved from the boards themselves, and a second in earthenware that was fired in the woodchips that resulted from carving the first.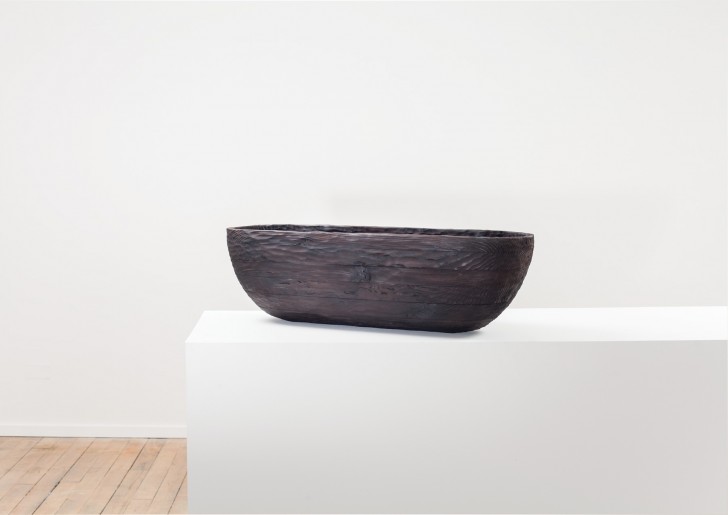 "Living in Detroit, I became interested in the questions that fire proposes in relation to the domestic interior," he explains. "In ceramics, fire is generative; it's how we calcify and retain form. This work I'm doing now is about balancing these two acts: one of creation and one of destruction." For The Charred Room, another exhibition currently on view at Volume, he created a blackened chamber filled with more than a dozen objects that sit somewhere between the functional and the abstract. It's a test run for a larger project opening in 2016 called The Charred House, which will see Ruhwald transforming the interior of a Detroit fixer-upper into an eerily scorched space, open to the public and free of charge. The intention is to present something at once foreign and familiar, which is how one might describe Ruhwald's work in general. Says Claire Warner of Volume, "Basically Anders shows you a domestic object, but then rids it of its functionality entirely so you can examine it for what it truly is."
The Charred Room at Volume Gallery, Chicago, May 1–June 13, 2015.
Excerpted with permission from PIN—UP No. 18. Click here to subscribe to PIN-UP.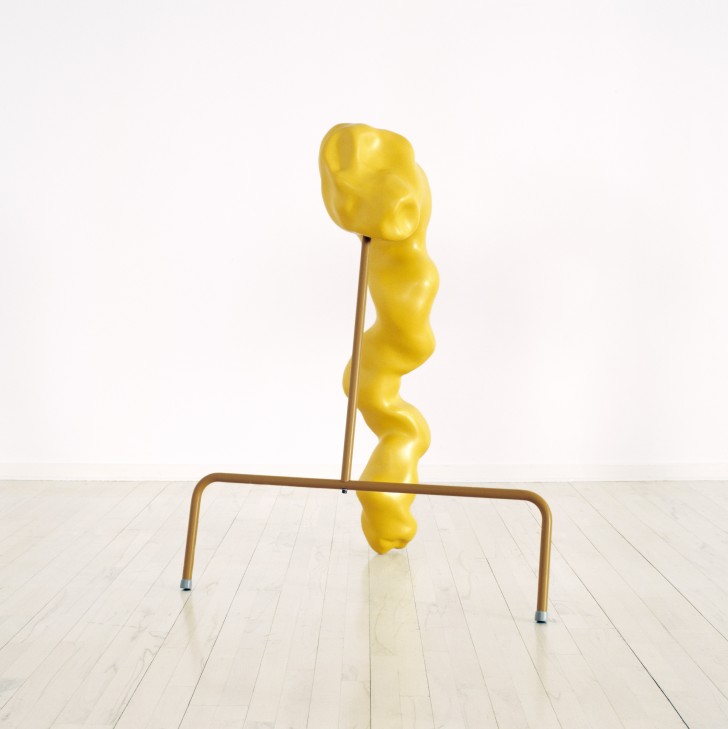 Stilt #2 (2008)
You Are Here, This Is It (2006)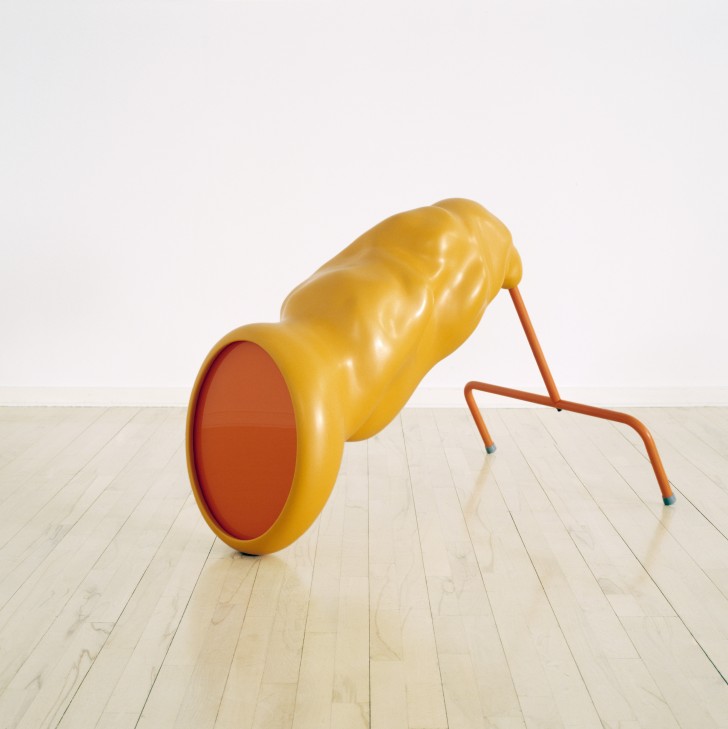 Form and Function #2 (2006)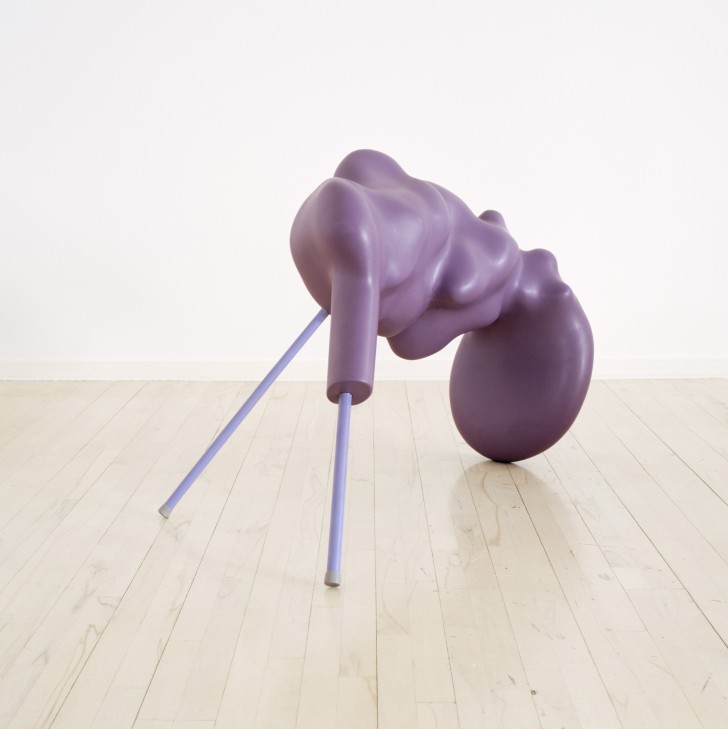 Form and Function #1 (2006)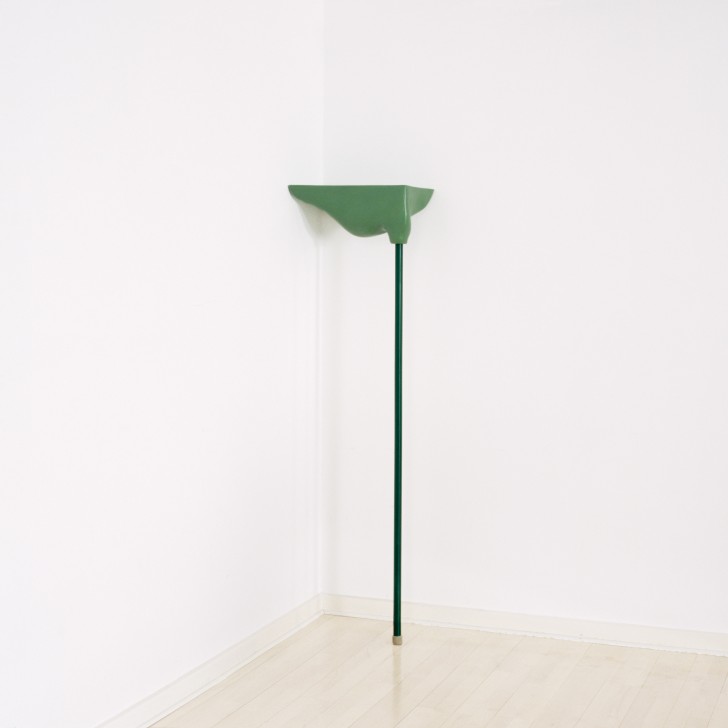 Social Piece of Furniture #3 (2005)