01.09.17
At 83, Vasa — and His Famed Acrylic Sculptures — Are Still On Top of the LA Art World
We've been touting the return of California Light & Space pretty hard around here for the past couple of years, but in truth, our fascination with the 1960s Southern California art movement dates all the way back to this article from 2013, when we originally cited new artists like Phillip Low as well as some of the movement's original practitioners in acrylic and resin, including Peter Alexander and Vasa Mihich. After a 2015 Wright auction unearthed eight amazing Vasa sculptures, we posted about our growing obsession on Instagram, and imagine our surprise when our friend and sometime contributor Robin Stein immediately emailed us to reveal that Vasa was an old family friend, and might we be interested in shooting his Los Angeles studio and archives? (Ummmmm, yes please.)
What Stein's photos reveal is something that we, who often focus on design's newest and youngest practitioners, rarely have access to: a portrait of an octogenarian artist, still producing at a rapid clip, at the height of his career and his potential; a maker clearly in love with both his materials and his process. Read on for a more in-depth look at both his process and at the amazing, vast warehouse space in which he creates.
PHOTOS BY ROBIN STEIN
Originally from the former Yugoslavia, Vasa arrived in Los Angeles in 1960 and at the time was working primarily as a painter. "I came to the United States because of Abstract Expressionism," Vasa said in a 2007 monograph, which is available as a PDF download on his website. "Instead, I found Minimalism, and more. It took me four years to adapt to and appreciate this important new art."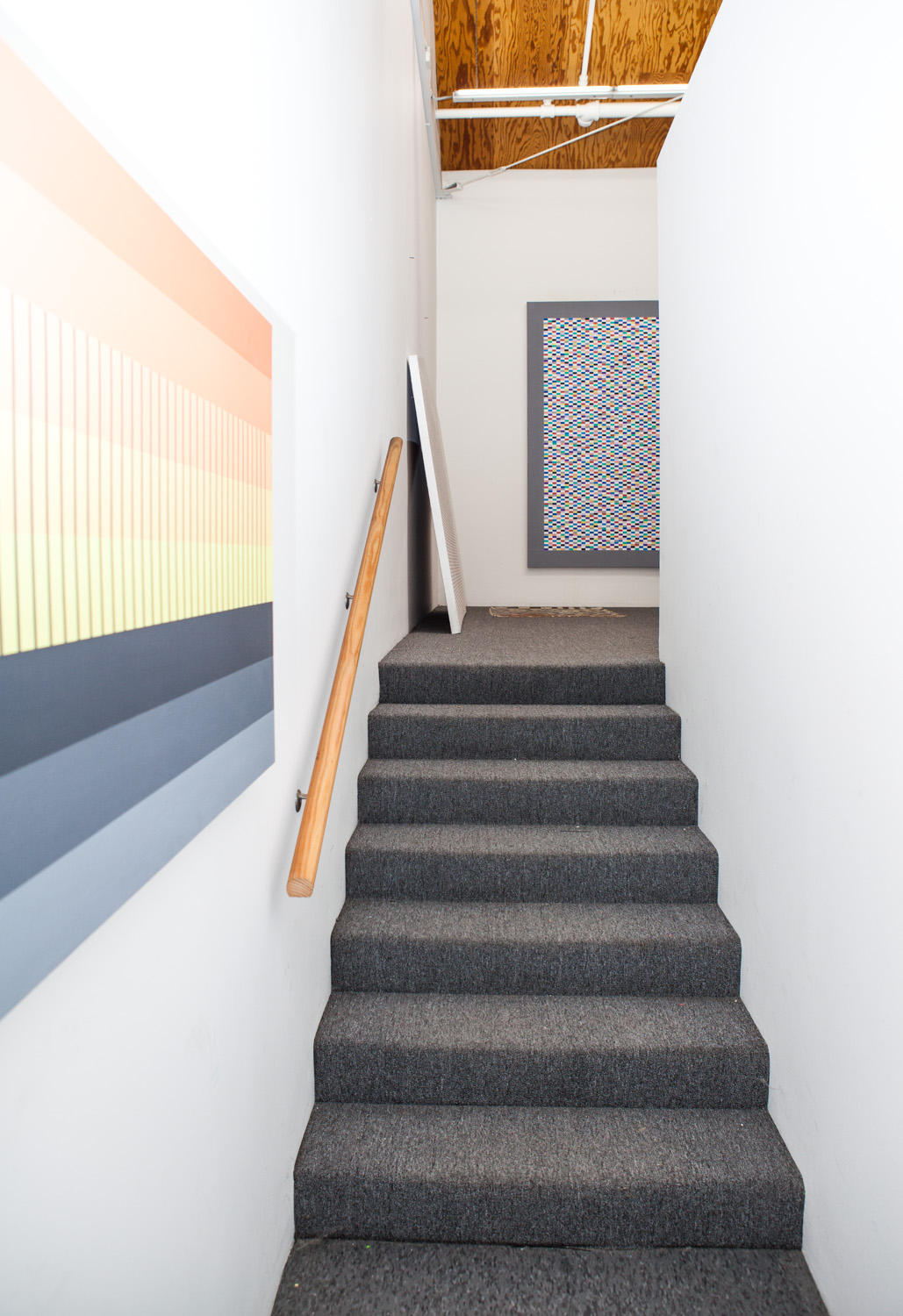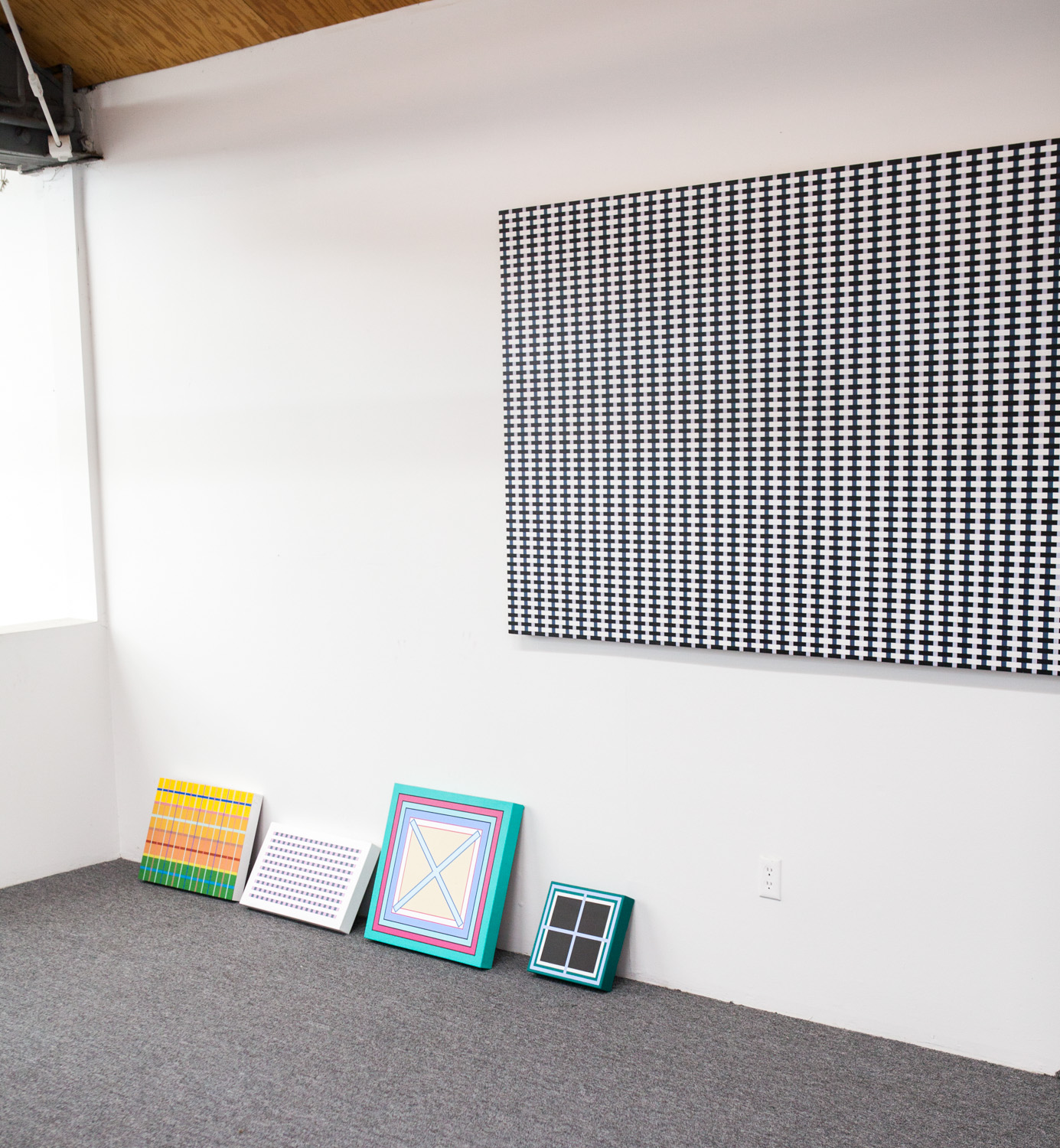 I came to the United States because of Abstract Expressionism. Instead, I found Minimalism, and more. It took me four years to adapt to and appreciate this important new art.
He goes on to explain how he made the jump from painting to sculpture: "By 1965, I had abandoned traditional painting techniques and materials in favor of those primarily for industrial use. A 1966 Feigen Palmer exhibit consisted of my hard-edged paintings and striped boxes inspired by industrial 3-D street design graphics. This work encouraged New York collector Larry Aldrich to include me in his Art in America article, "New Talent USA," alongside Robert Morris, Donald Judd, Stephen Antonakos, Julian Stanczak, R.B. Kitaj, and Charles Hinman."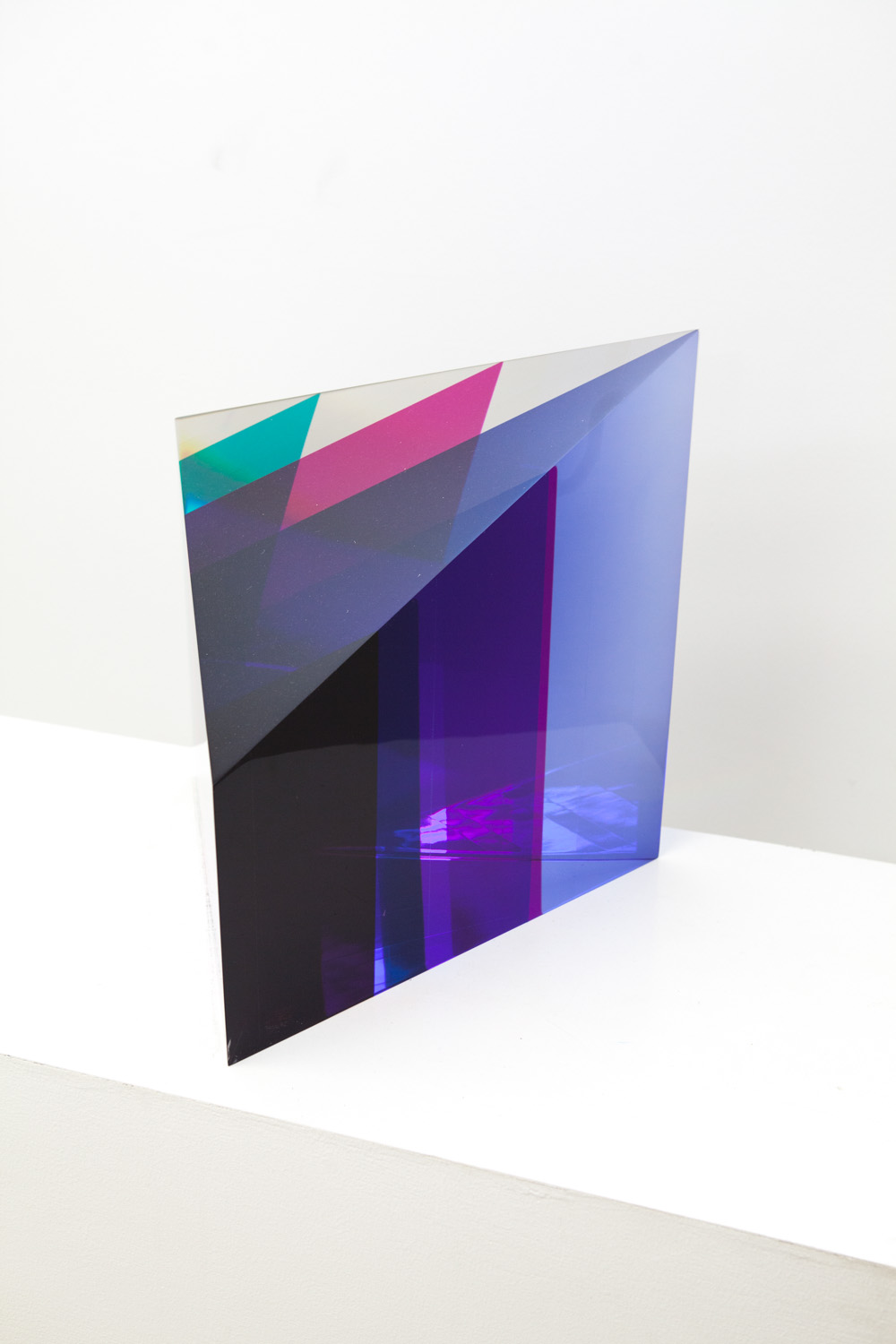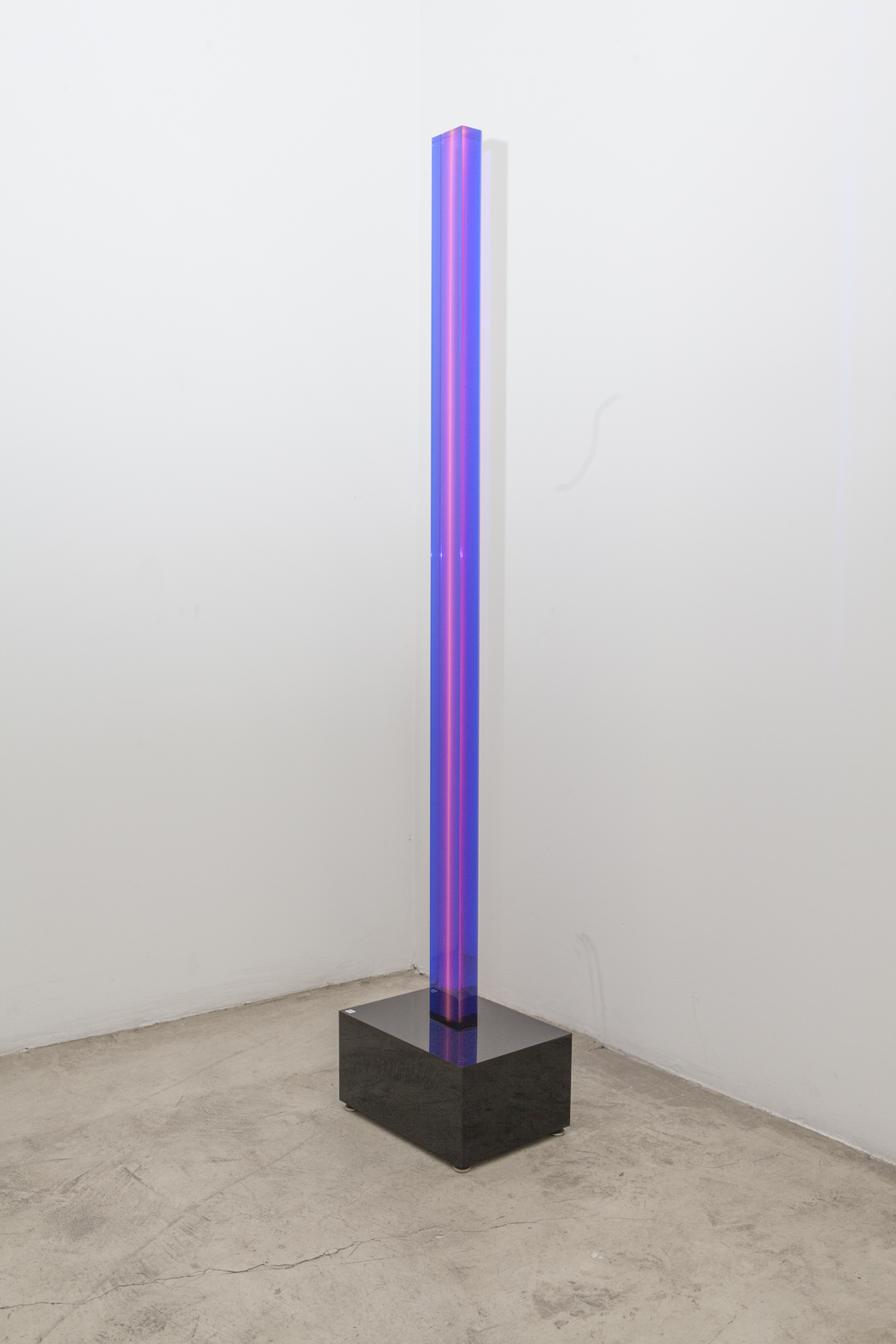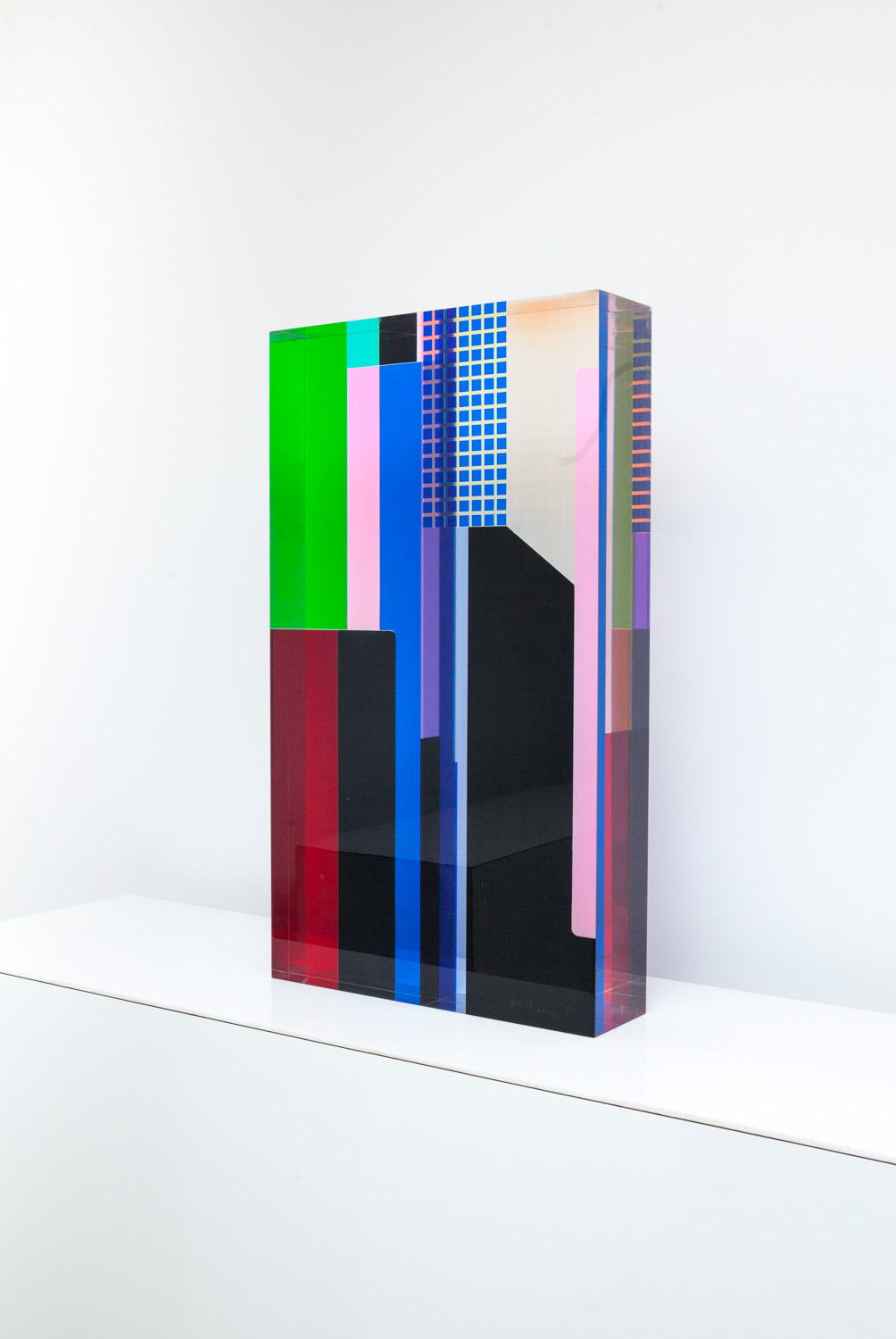 "By the end of 1967, although I enjoyed my painted lacquer constructions, I was no longer sure that my focus should be on this kind of Minimalist work. When my gallery closed, I reconsidered my art, and started working with plastic. Suspending transparent layers of color in open space suited me, though it created complex technical tasks. I resigned myself to time-consuming issues such as laminating the plastic layers, machining, and polishing, and was fulfilled by the resulting work. Initially, I had planned to dedicate three to four years to working with acrylic, but forty years later, I am still working in this medium."
"My medium is cast acrylic. Laminations are made with a polymerized adhesive known as Weld-On 40. I get cast acrylic in hard form, as large slabs with various thicknesses, then cut them into the required dimensions. Often, I sandwich clear acrylic with transparent, colored sheets of the same material. After stirring together the adhesive's components, I have only 20 minutes to pour the glue between cast acrylic parts before the polymerization of the adhesive is complete. I make the sculpture parts separately, but put them together before machining and polishing."
The book also cites a catalogue from a 2006 exhibition featuring Vasa, which elucidates the symbiosis between Vasa's paintings and sculpture: "The sculptures are based in exploration of optics and perception, the behavior and properties of light. Enveloping clear with colored plastic or vice versa, Mihich creates optical illusions of transparency of color: what may be perceived as solid color may be mostly clear plastic — sandwiching a thin slice of color — and what is seen as transparent may be reflection. Optics and perception are also at the core of Vasa Mihich's paintings, many of which explore possibilities of 'fighting the grid.' The grid is deconstructed in seemingly endless variations, for example through the use of lines in different hues that may have the same value of grey and are offset with white or black lines of varying thickness that override the color."
I deliberately avoid meaning in my work, although I enjoy the challenges that recognizable symbols pose.
Says Vasa: "I deliberately avoid meaning in my work, although I enjoy the challenges that recognizable symbols pose."