09.08.19
Week of September 2, 2019
A weekly Saturday recap to share with you our favorite links, discoveries, exhibitions, and more from the past seven days. This week, a one-day fashion and furniture pop-up (this weekend only!), a new South Korean design talent, and an indoor fountain in Melbourne meant to honor its designer's Syrian past. 
Interiors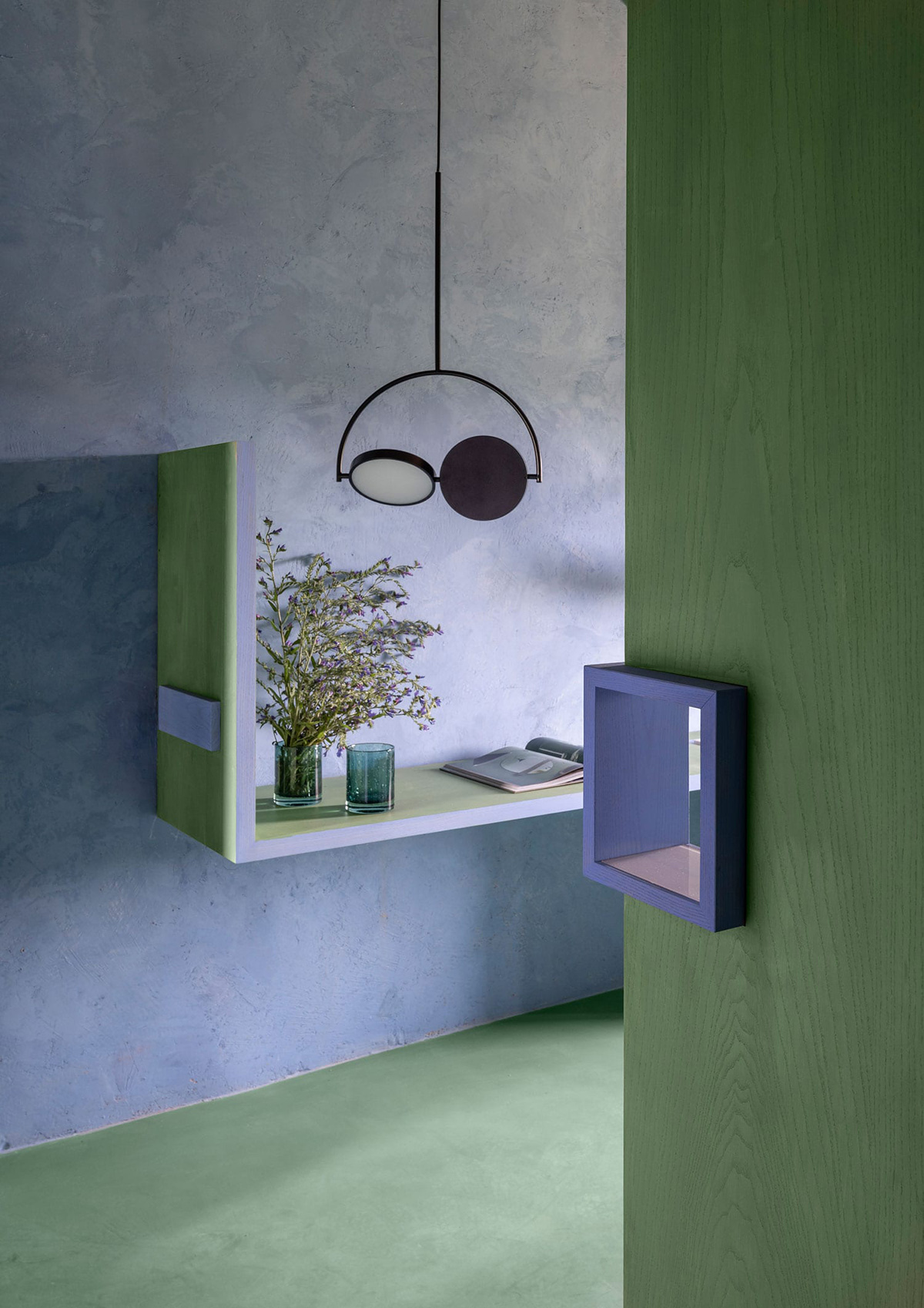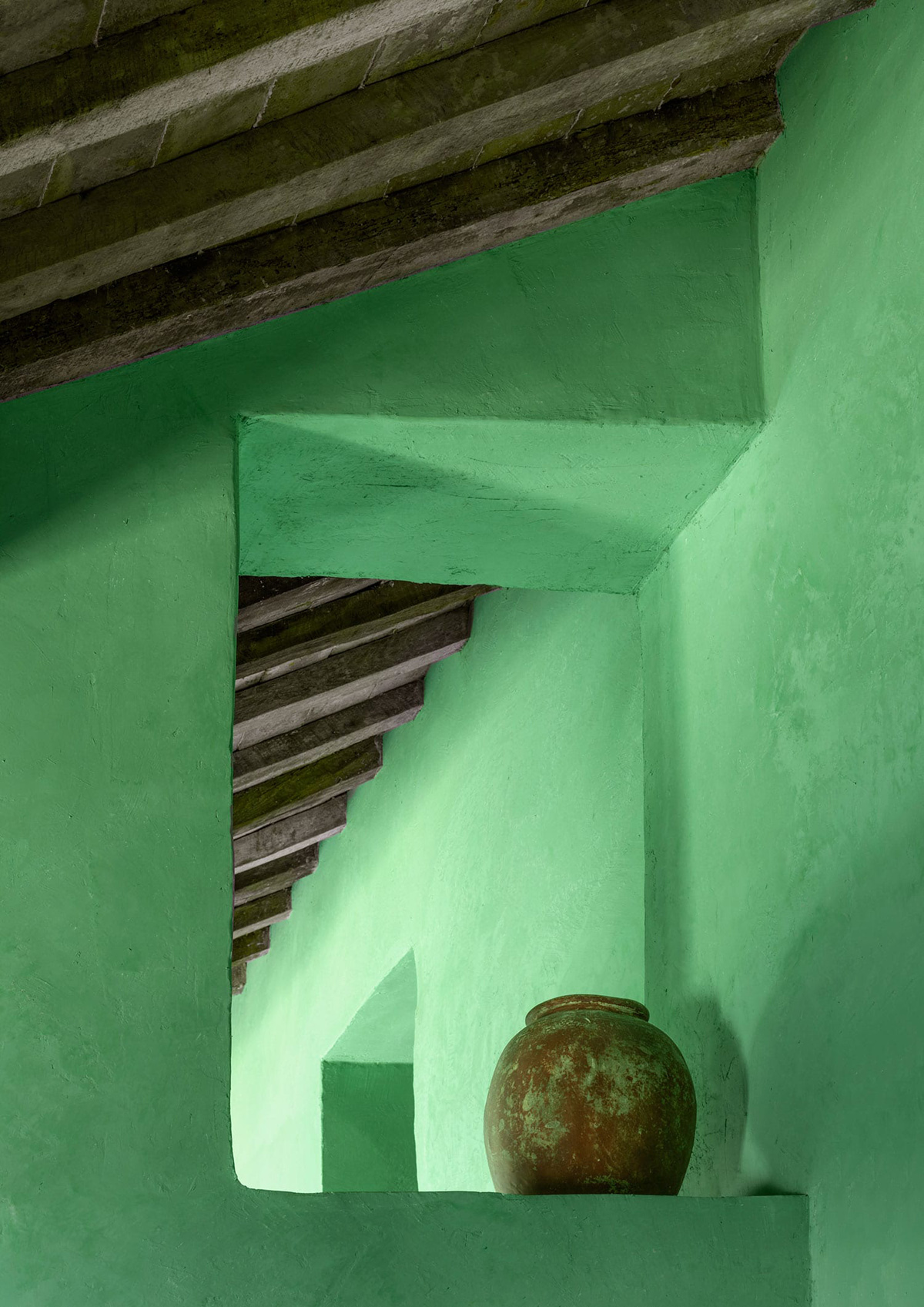 Let's be honest: Is any restored boutique hotel in the hilltops of a semi-abandoned medieval Tuscan village ever going to be ugly? But this one — the Monteverdi Tuscany, whose vision was brought to life by founder Michael Cioffi and interior designer Ilaria Miani — feels especially lovely, with its hits of scuba green and periwinkle. The project, they say, was "guided by a strict avoidance of folkloristic restoration techniques, in not wanting to turn the village into a tourist cliché."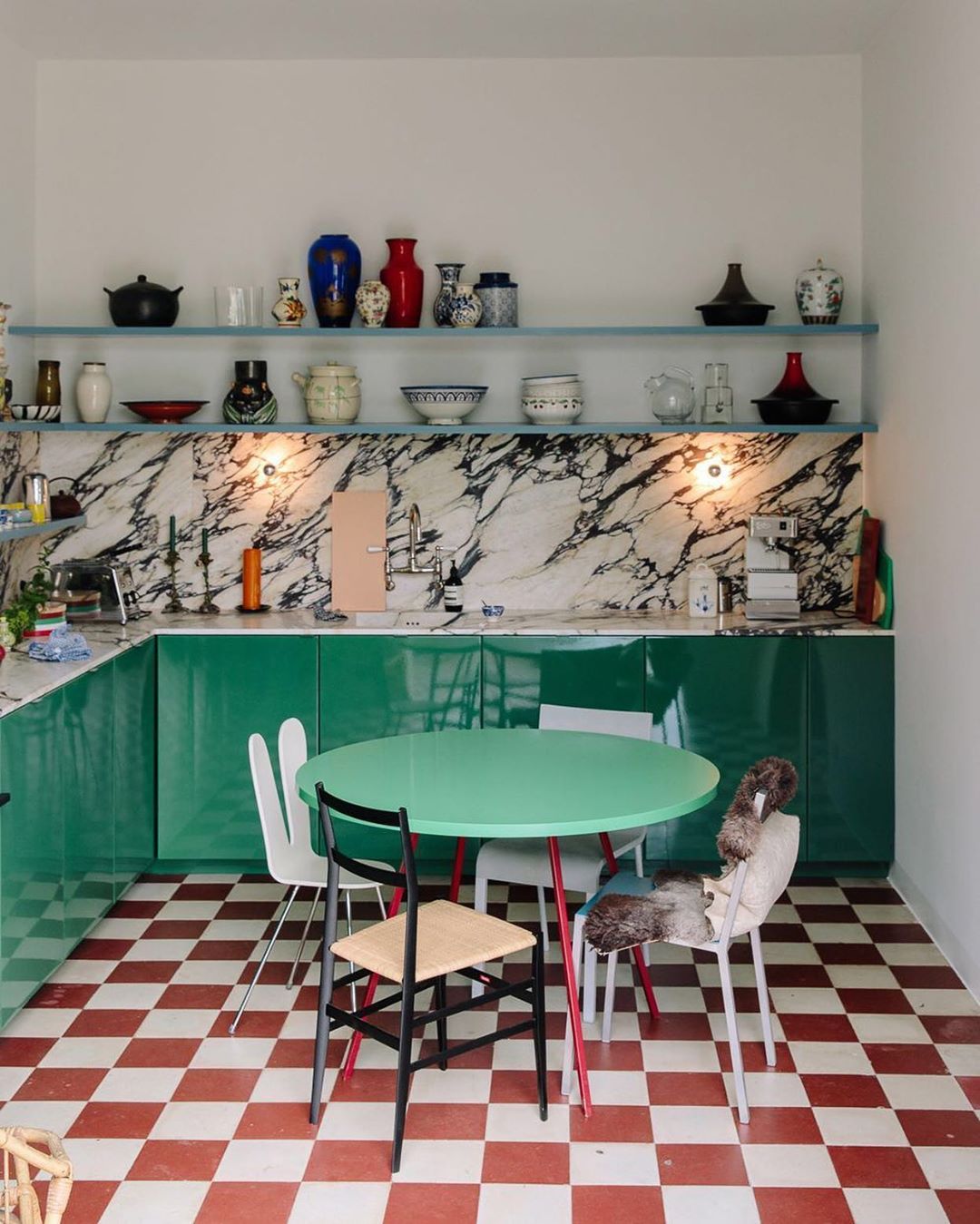 The site formerly known as Freunde von Freunden — and now just Friends of Friends — dropped in on Muller Van Severen's Ghent family compound and though this kitchen was basically all over Instagram this week, we still had to share, showing off as it does the kitchen MvS created for Reform in conjunction with what are probably original tiles.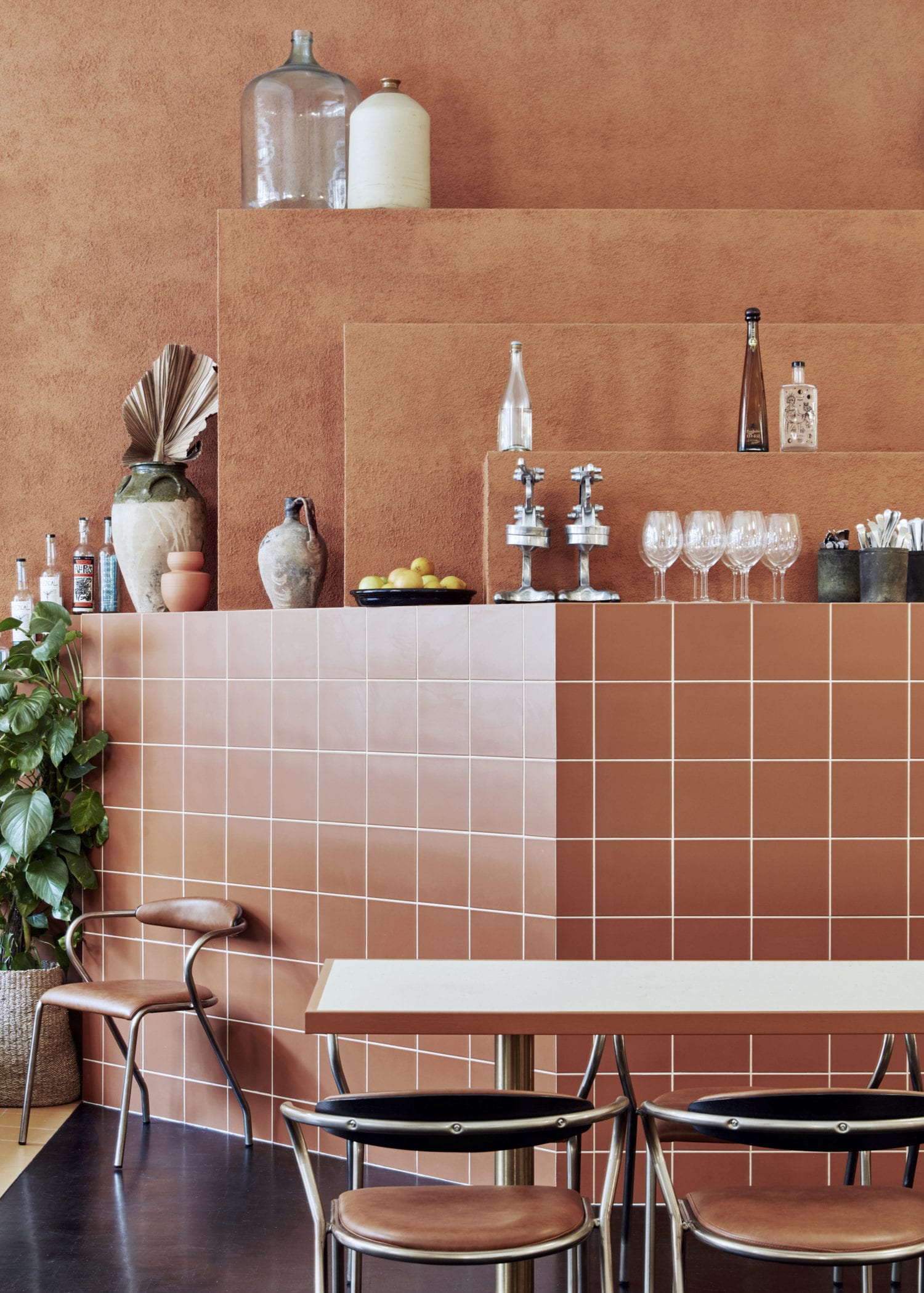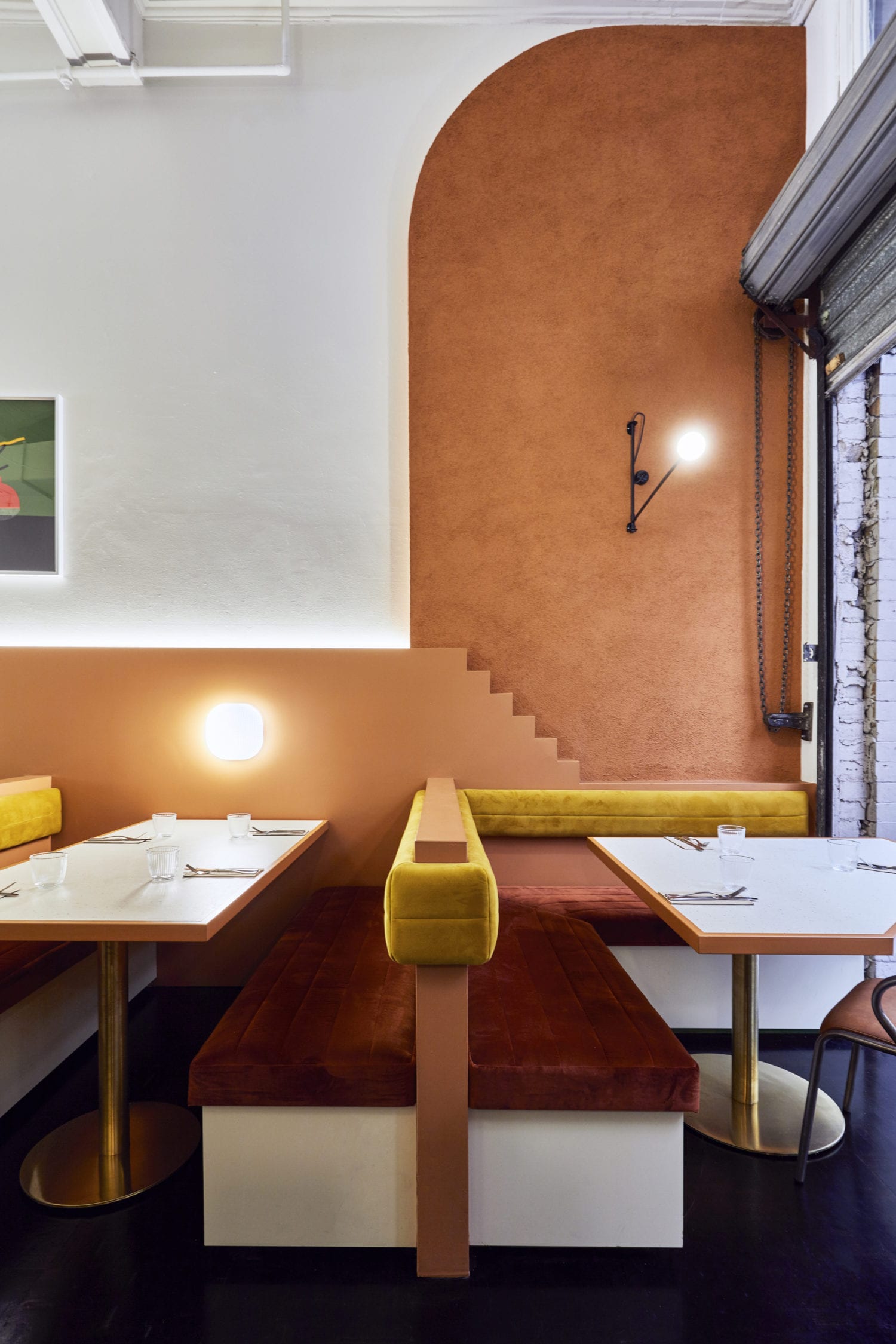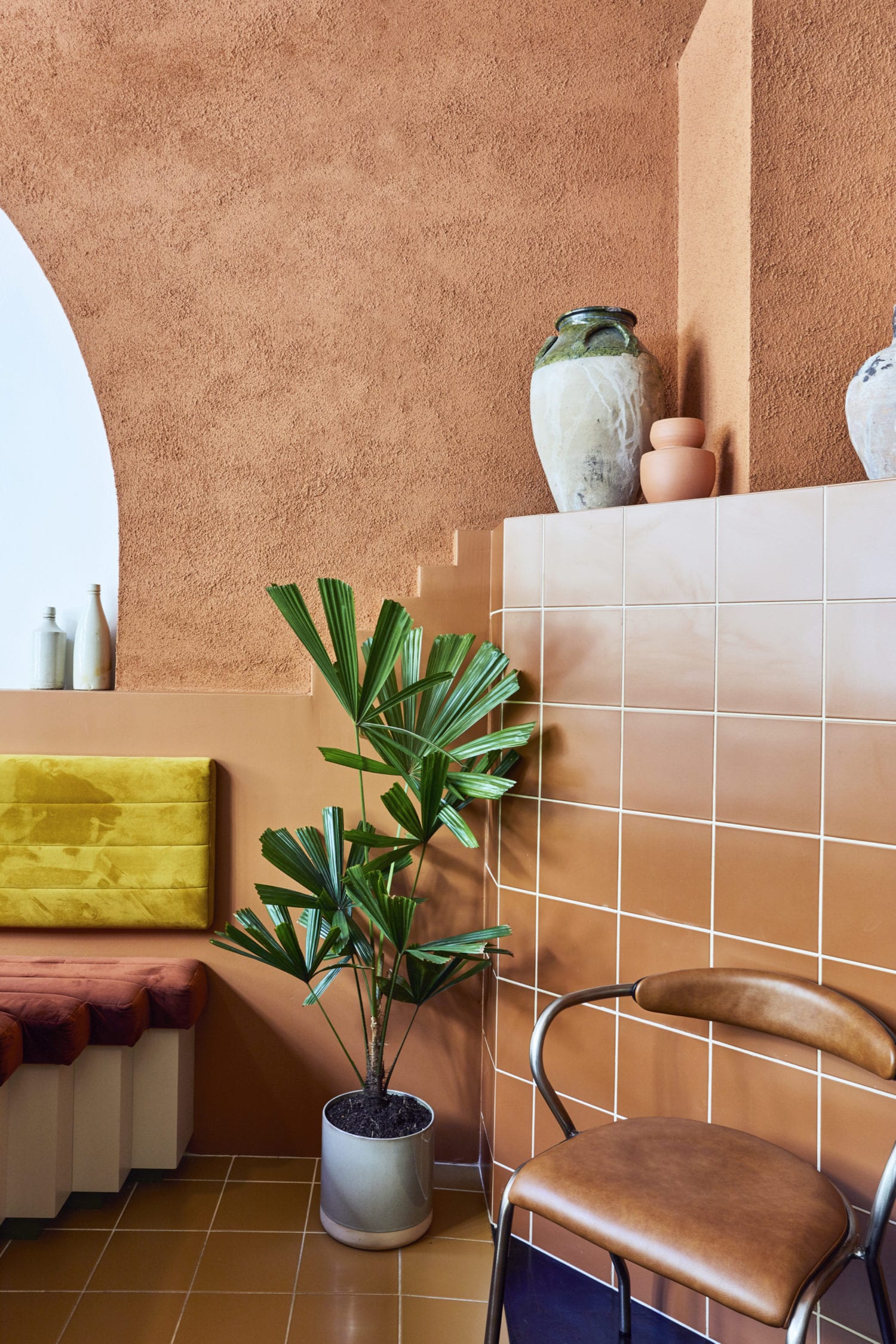 We found this Sydney-based Mexican restaurant on Yellowtrace this week; called Chica Bonita and designed by Studio Gram, it features lots of current trends, like textured terracotta walls and square ceramic tiles, but we have to give them props for the daring ketchup and mustard velvet banquette cushion combo. (© Toby Peet)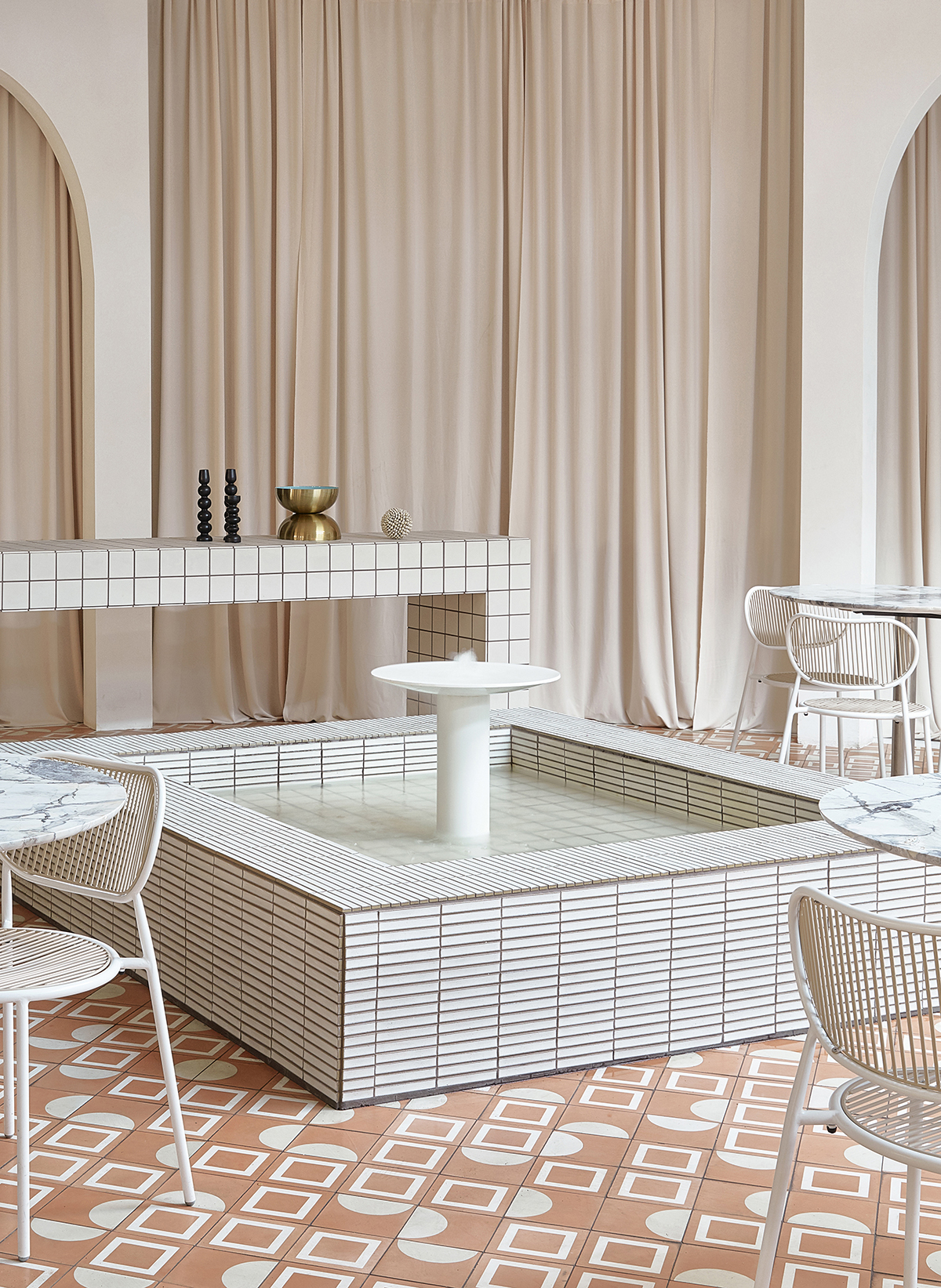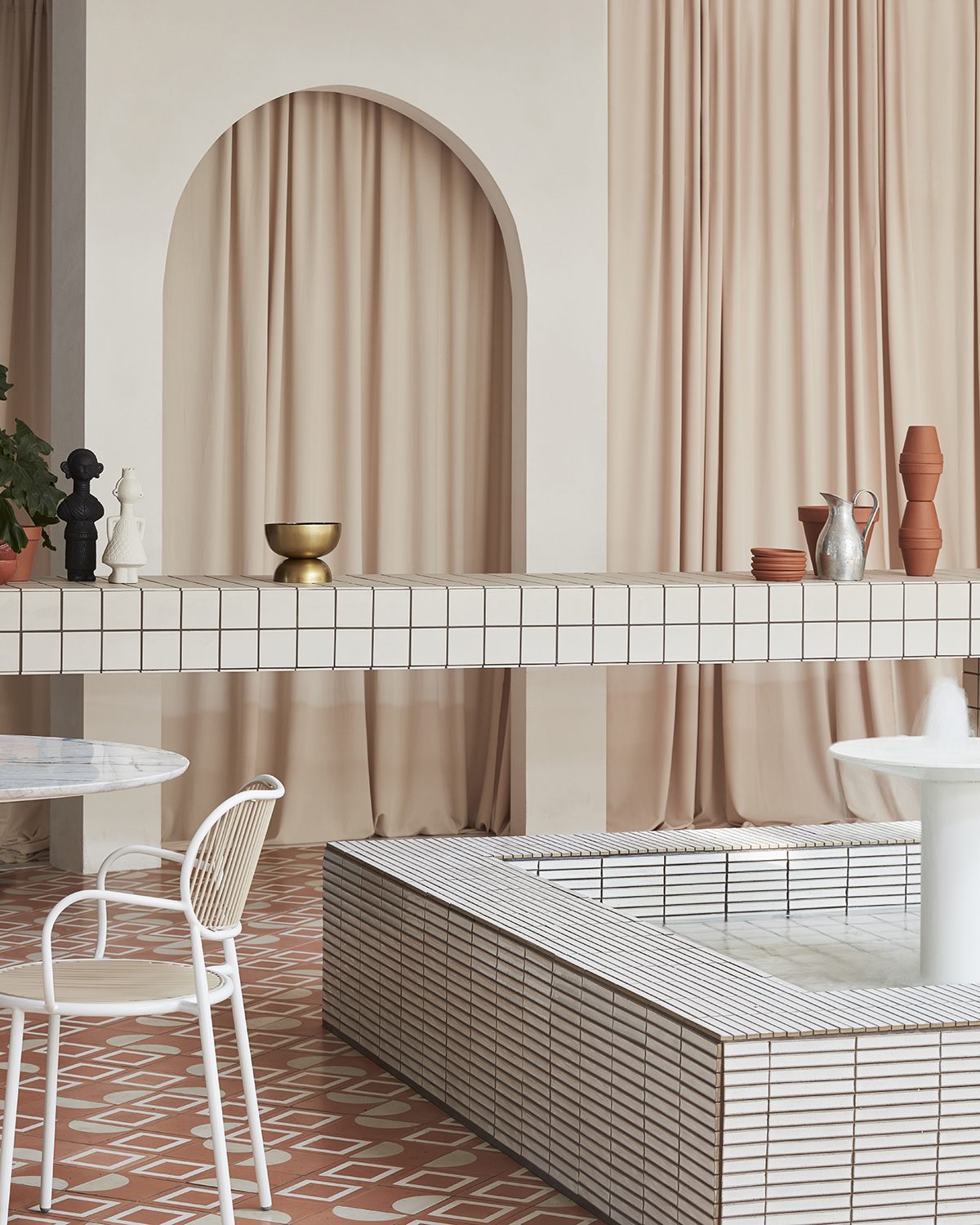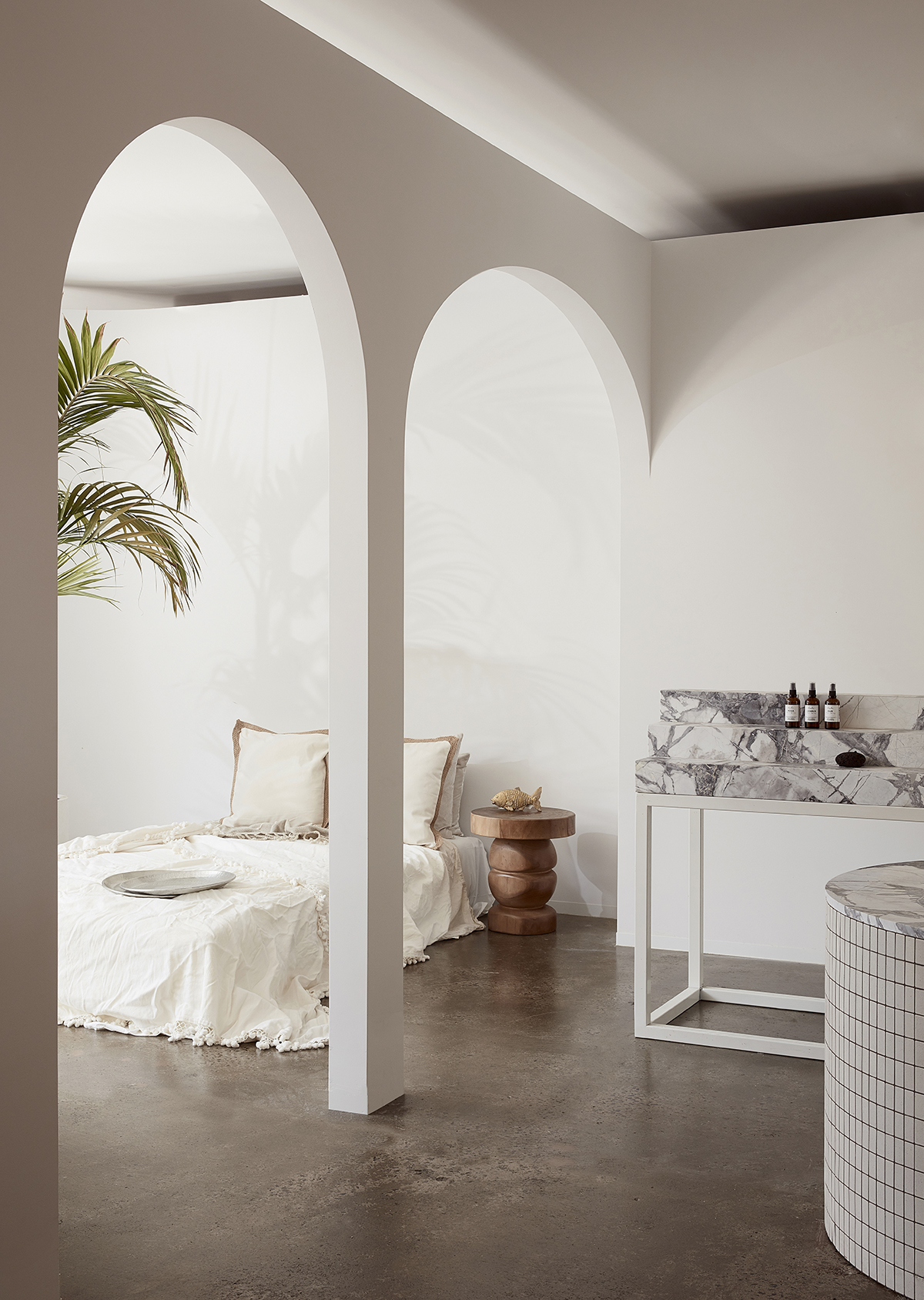 We've been saying that indoor fountains are a trend, but here their use is more personal and intentional: At the Zoobibi lifestyle concept store in Melbourne, Stella Collective designer Hana Hakim took inspiration from her childhood family home, with its internal courtyard, in Aleppo, Syria, now destroyed by the war. (© Sean Fennessy)
Discoveries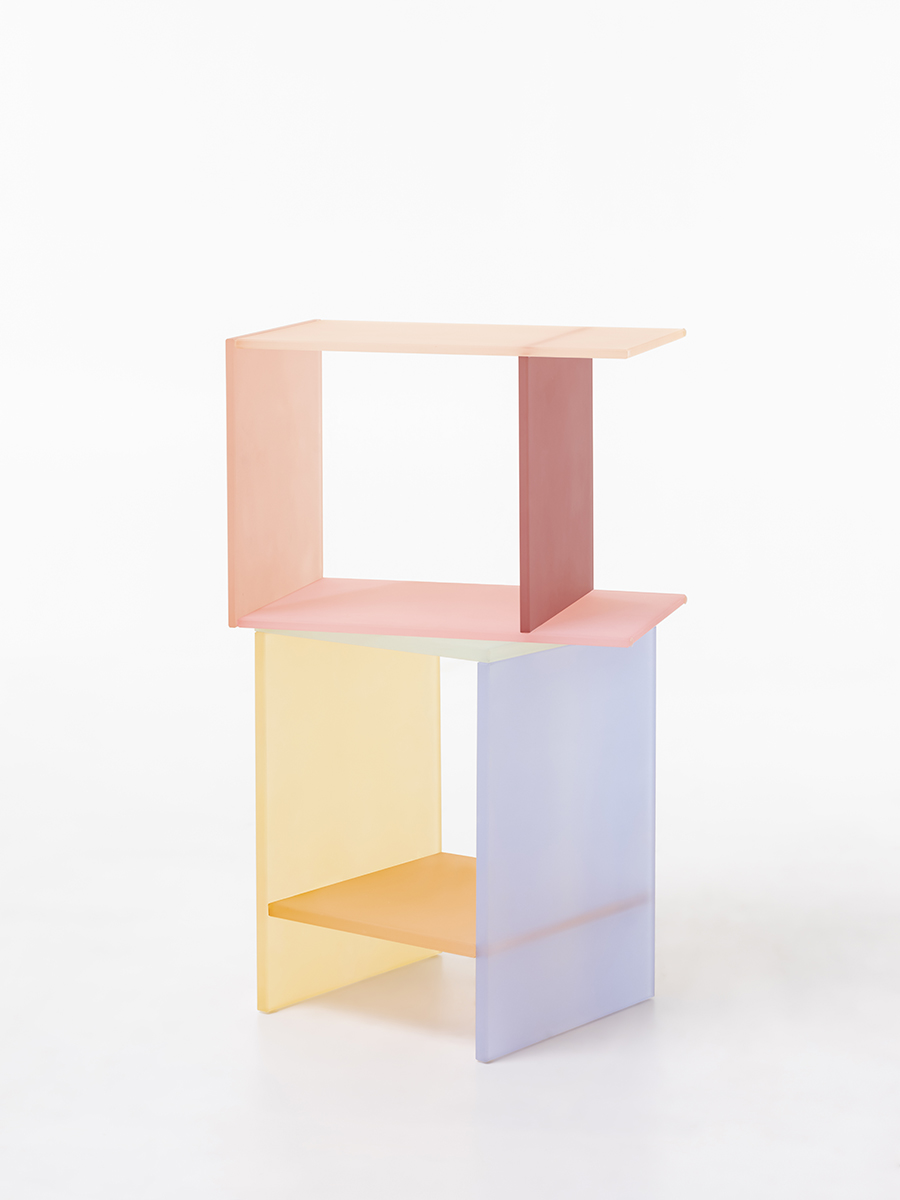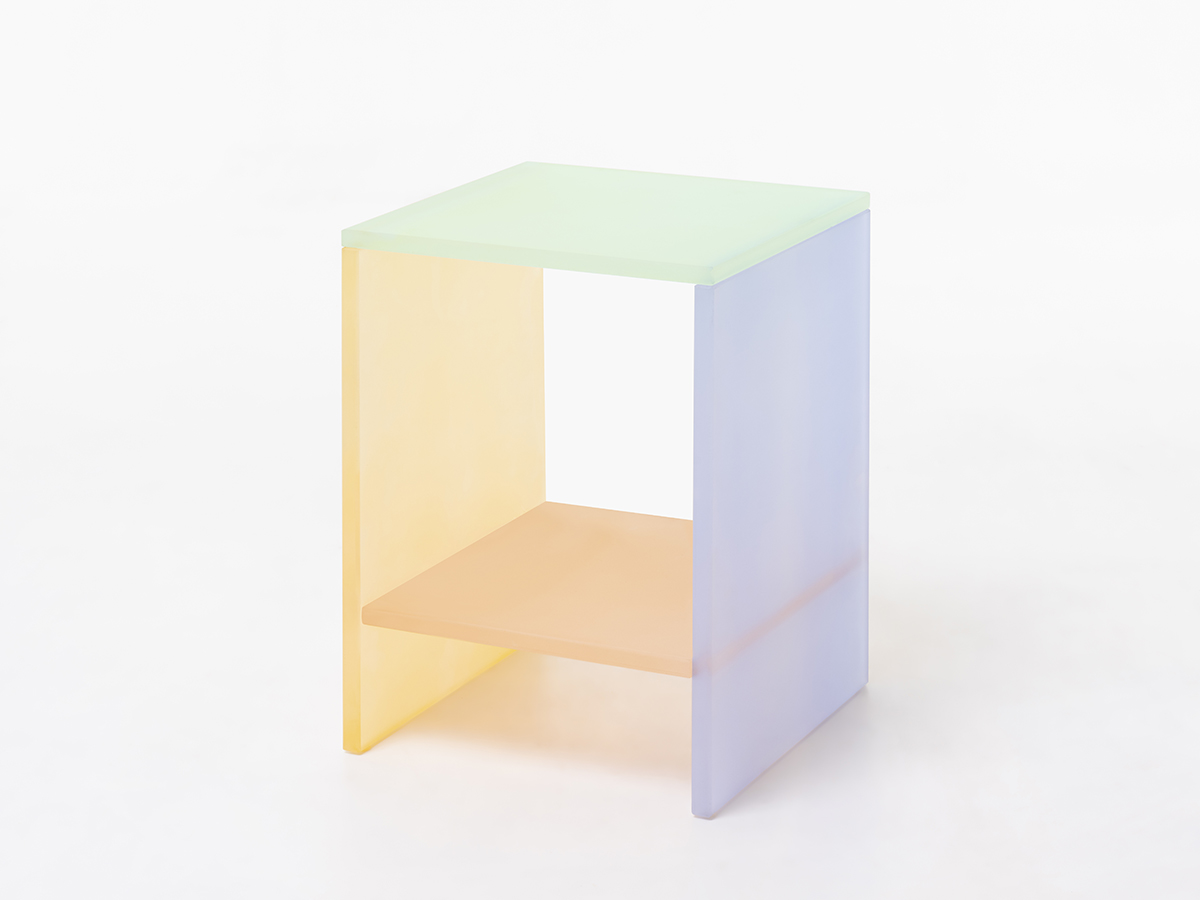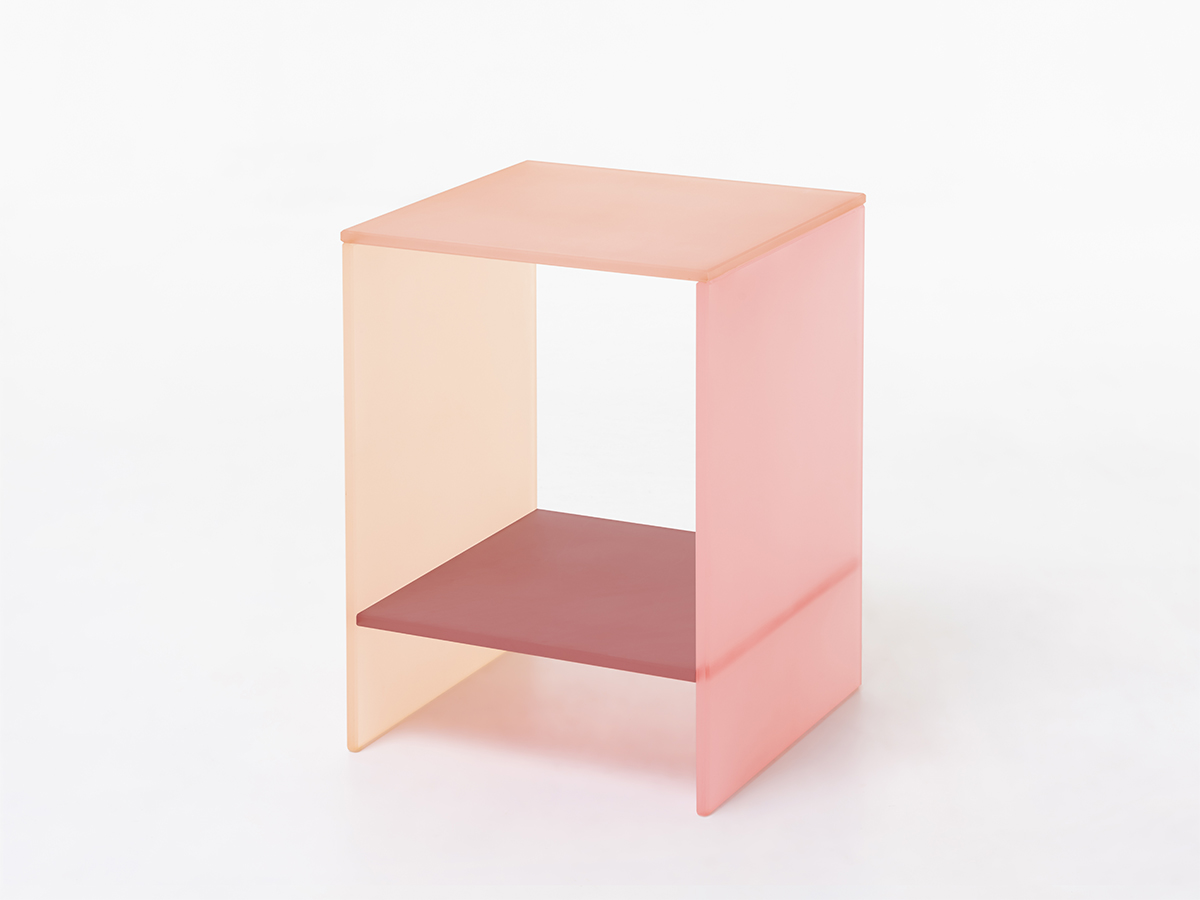 South Korean designer Sohyun Yun sent us her Tone stool and table collection this week, and if you think the colors are kinda perfect, there's a method behind that. Yun says the acrylic series is inspired by the traditional colors of Korea, especially something called 'Hanbok,' or Korean traditional clothes. "When I was looking for data, I found out that our ancestors found natural colors in plants and made natural and colorful fabrics using natural dyes and mordants so you don't get tired of seeing them even after a long time." Love.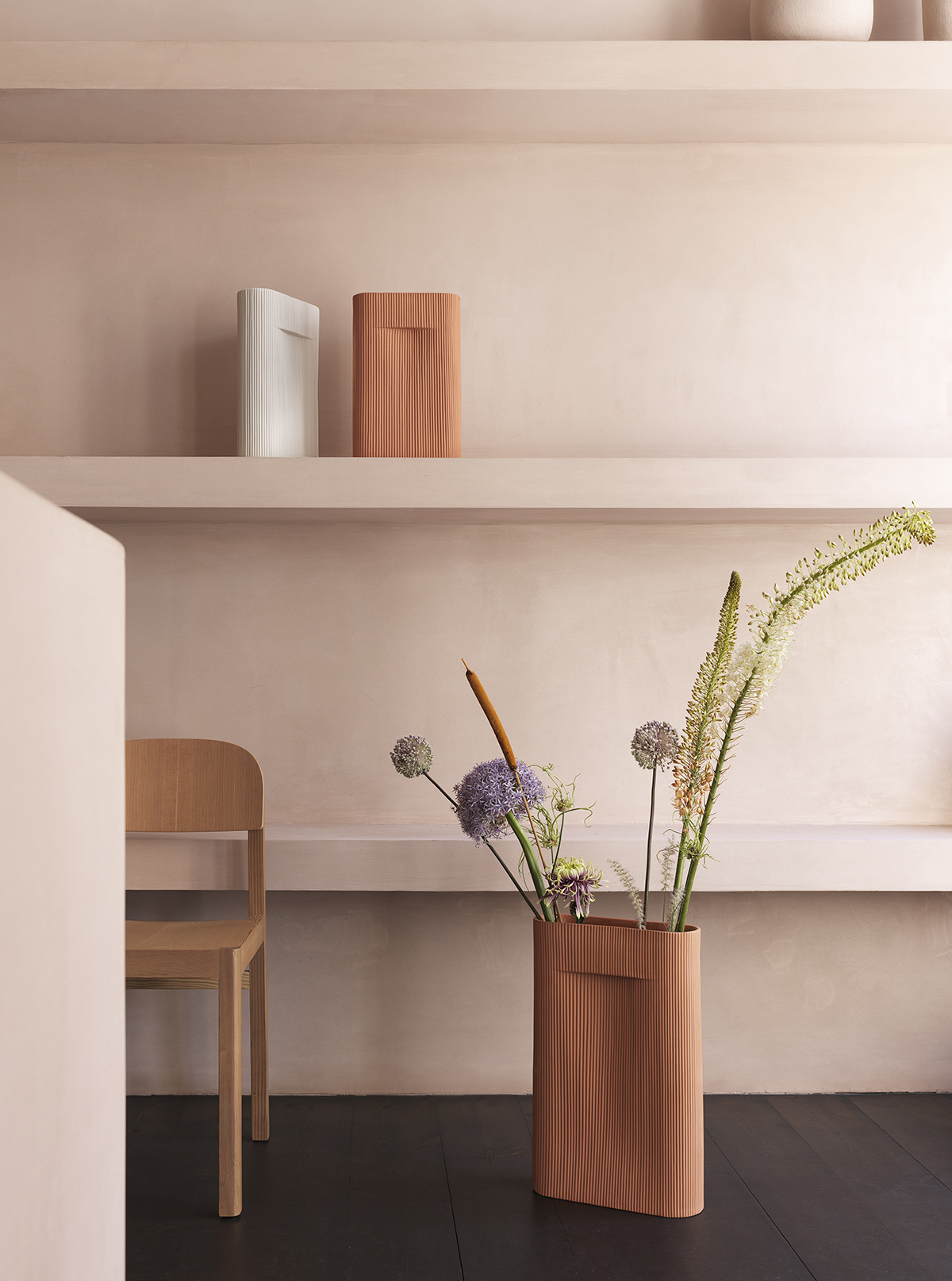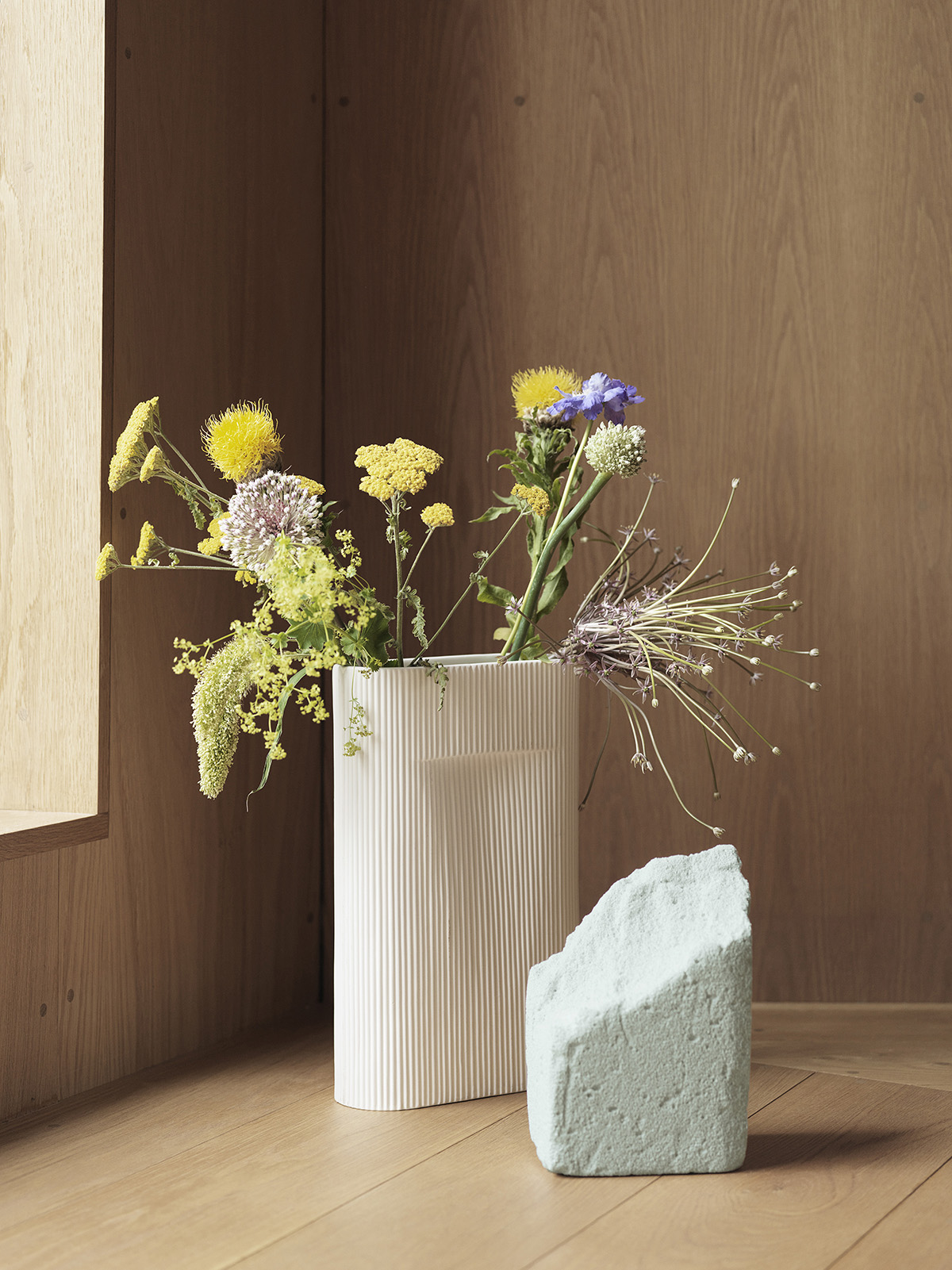 The Scandinavian brand Muuto just launched a slew of new accessories, and our favorite is this ridged, slightly oversized terracotta vase by Studio Kaksikko. The idea was sparked by a doorway in Paris, so double points from us. (Our weakness for door porn is well documented). Monica also liked these Tub Jugs by Atelier BL119.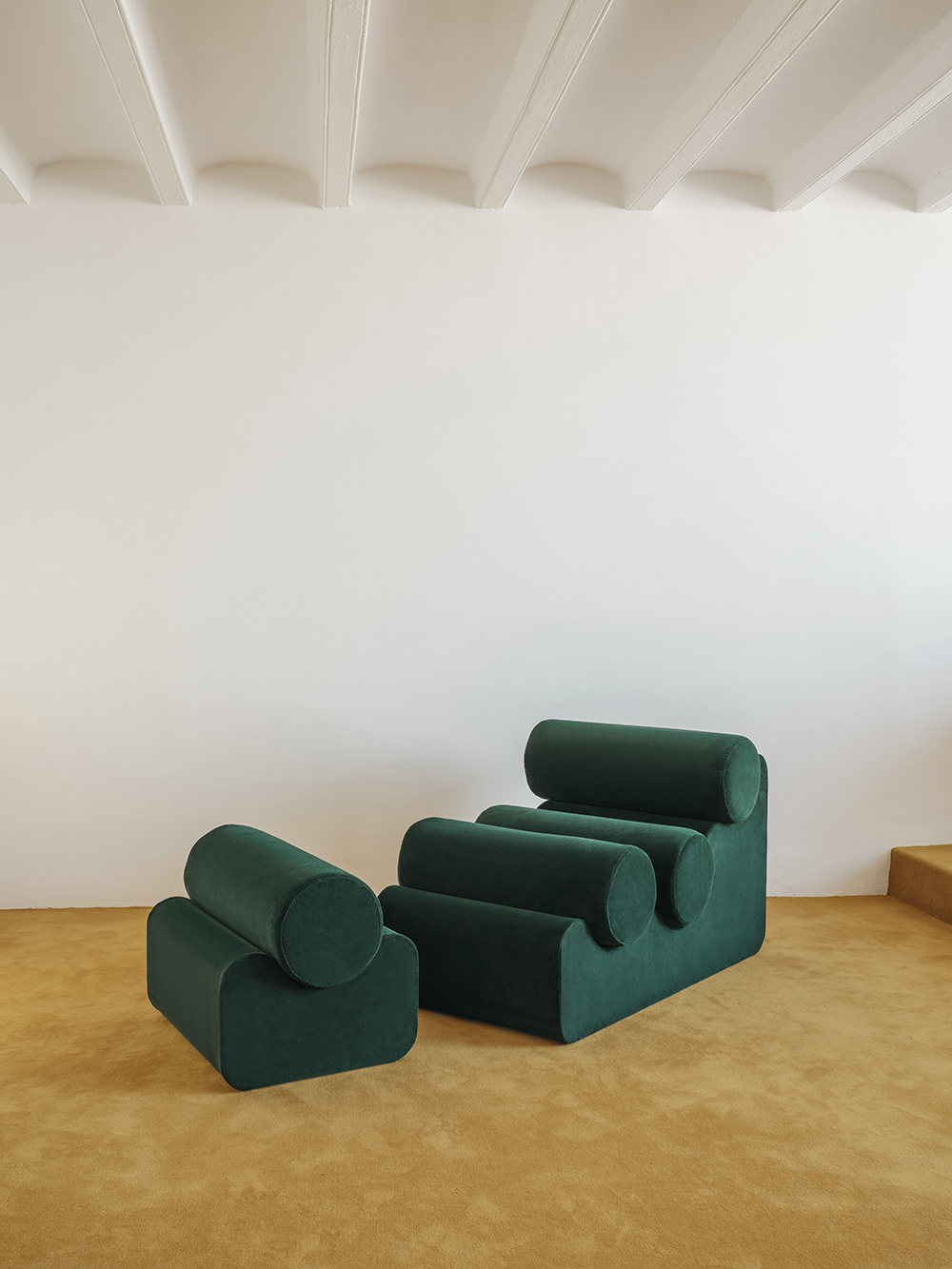 A cute submission this week from the Barcelona-based Alfredo Lopez of Owl Furniture & Objects. Called La Pepino — and named, we assume, for its cucumber-shaped cushions — the playful lounge chair is built on a plywood and foam frame and available with the fabric of your choice (though we're partial to this bottle green velvet).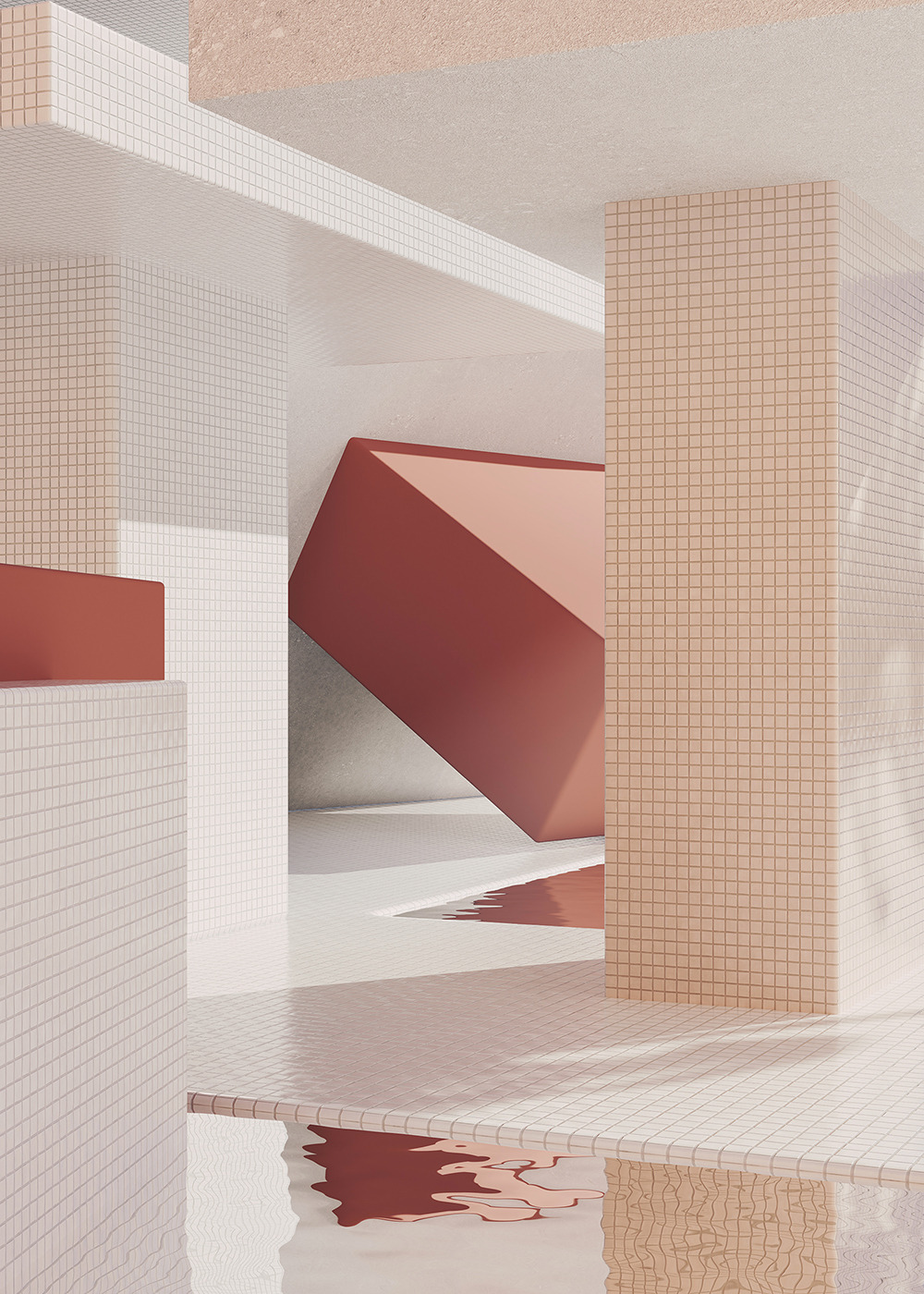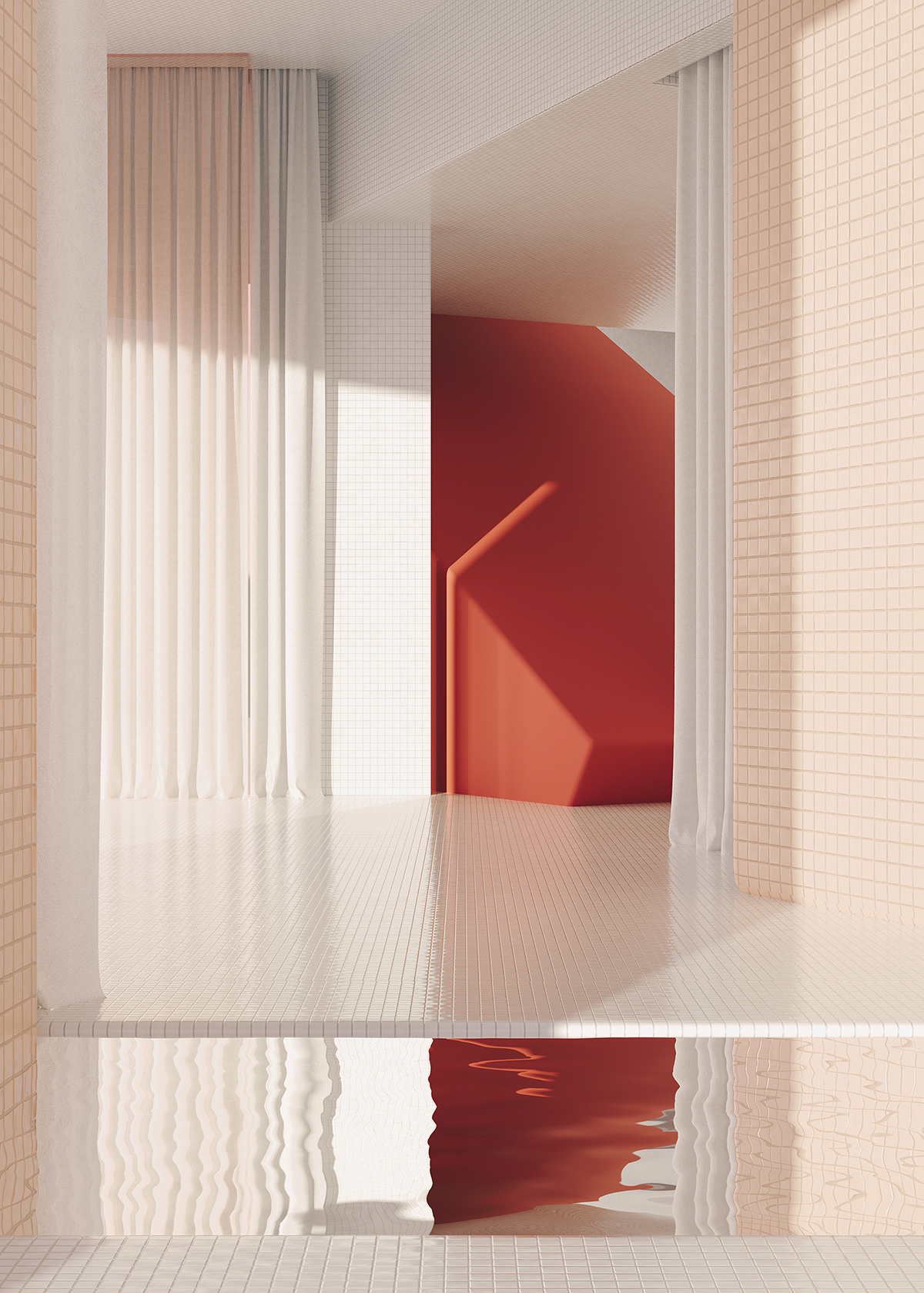 These digital prints by Alexis Christadoulou apparently launched earlier this year at Collectible with Nero Design Gallery — they were inspired by these tiled works by Duccio Maria Gambi — but we hadn't seen them by now. "I was inspired by Gambi's use of tiles," says Christodoulou. "He explained to me that he repurposed some vintage tiles from the Paris subway and this made me think of train platforms. I started to create some ideas and shapes around this and it started to take form."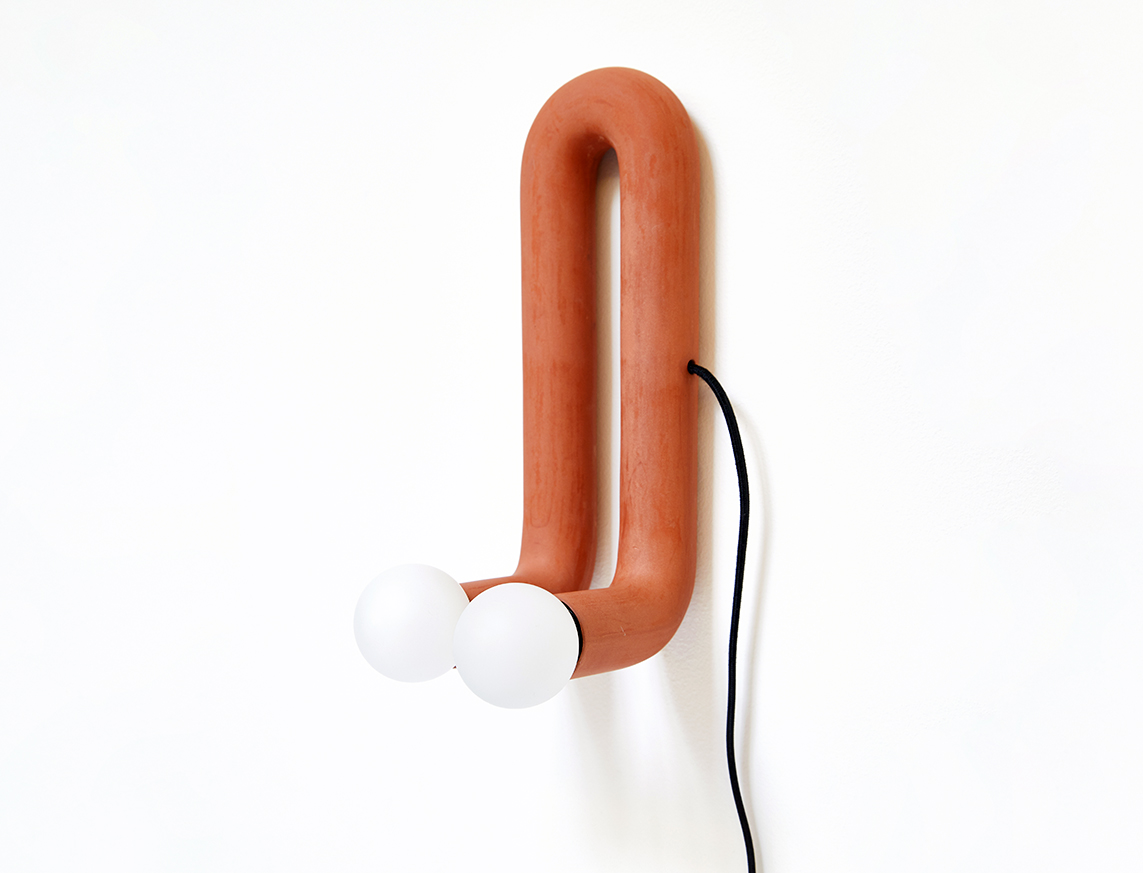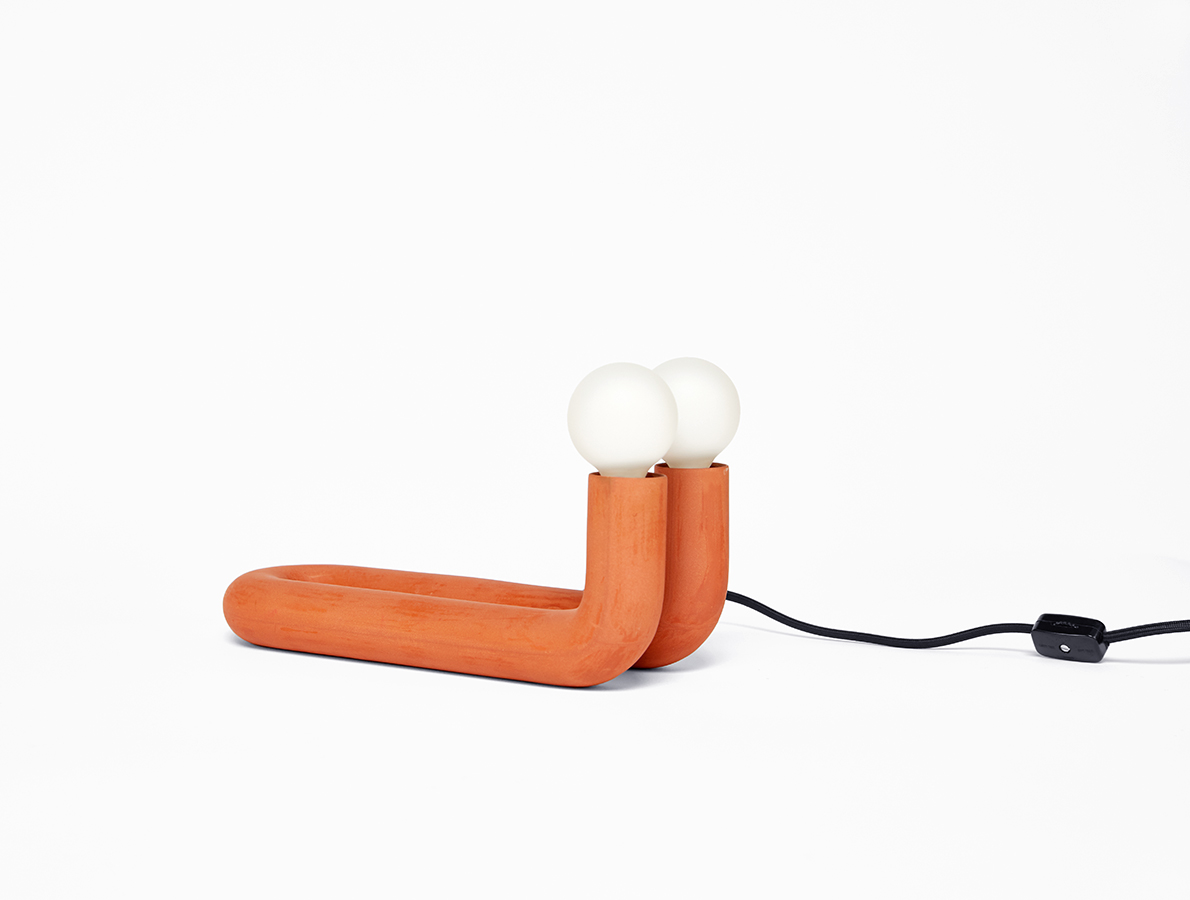 We got a sneak peek this week of the dual-purpose lamp LA ceramicist Alex Reed has designed for Commune. Cast in terracotta and white stoneware — with loops recalling his popular sculptures, only with bulbs plopped into each end — the lamps can be used as a desk lamp or wall-hung as a sconce.
Exhibitions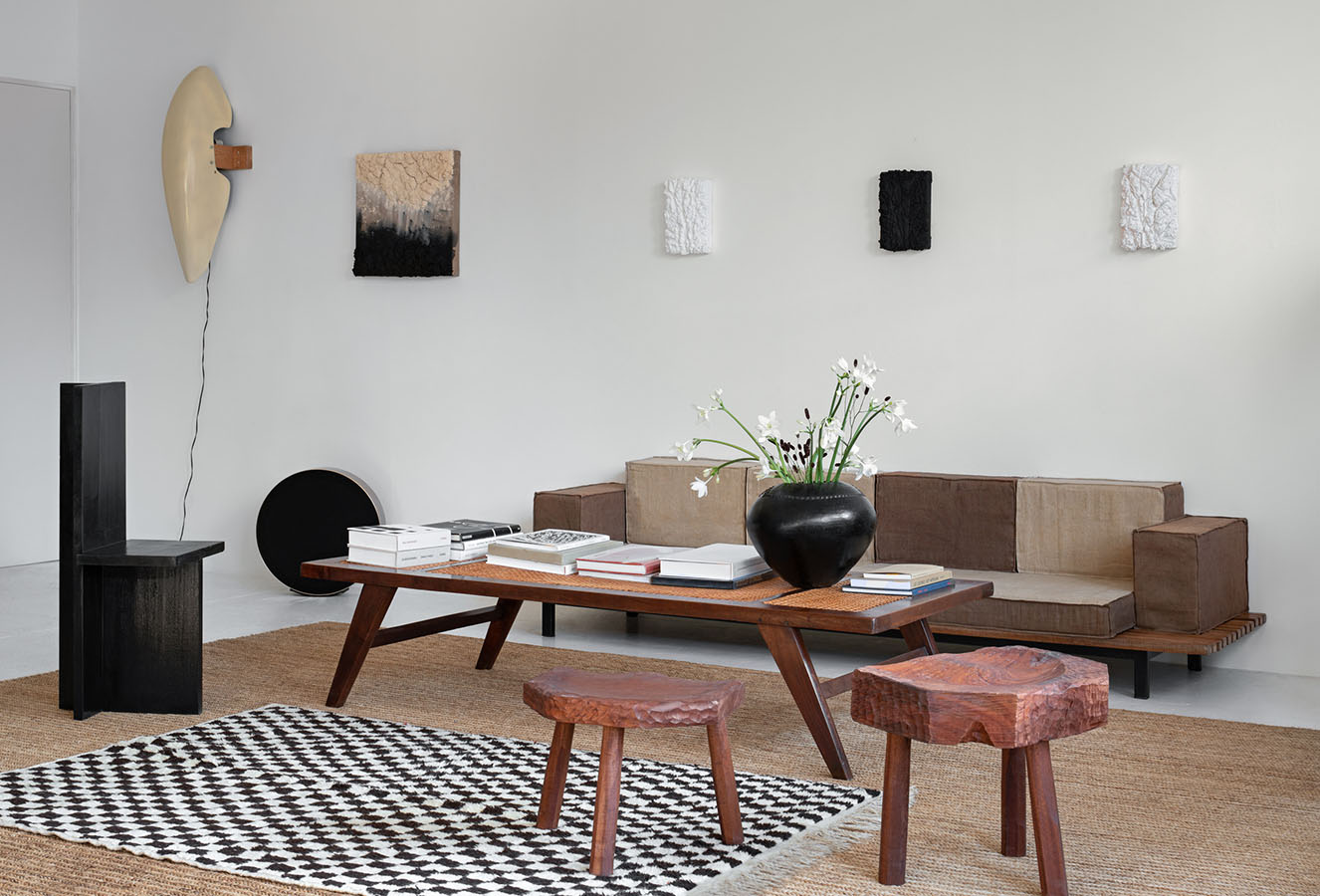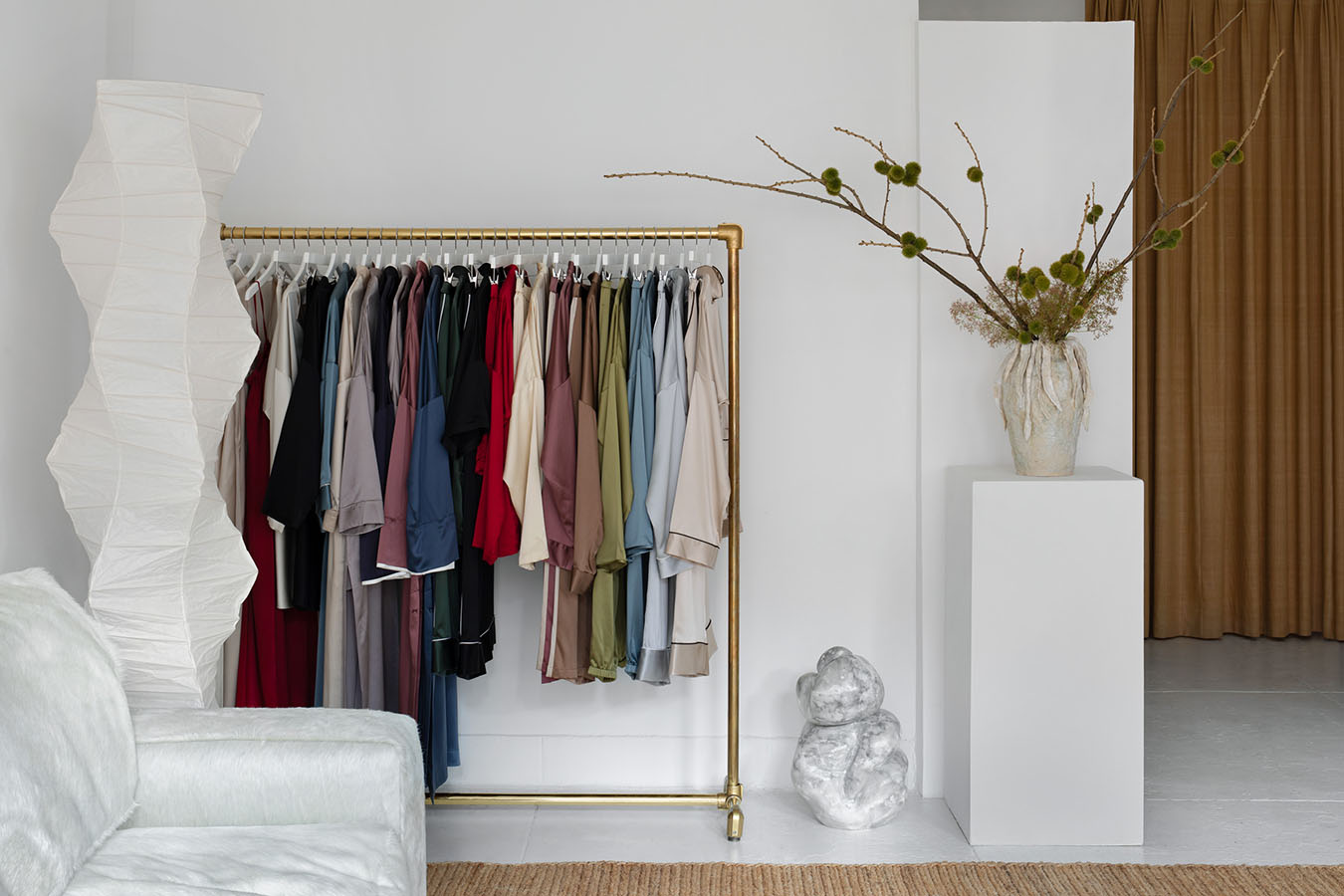 Homeism, the luxury loungewear brand created by Liching Ling, has always preferred to present its collections in the kind of home environment where you might actually wear a mandarin-collar full-length silk nightgown. Past openings have included showings in a private hotel suite, and the newest one-day menswear pop-up opens this Sunday, September 8 at Galerie Michael Bargo — which, in its permanent status as both home and gallery, seems the perfect space. Ling has filled out the concept of her ideal home not only with Bargo's rare furniture and decorative arts but also shoppable offerings from Byredo, Karma Bookstore, Green River Project LLC and more.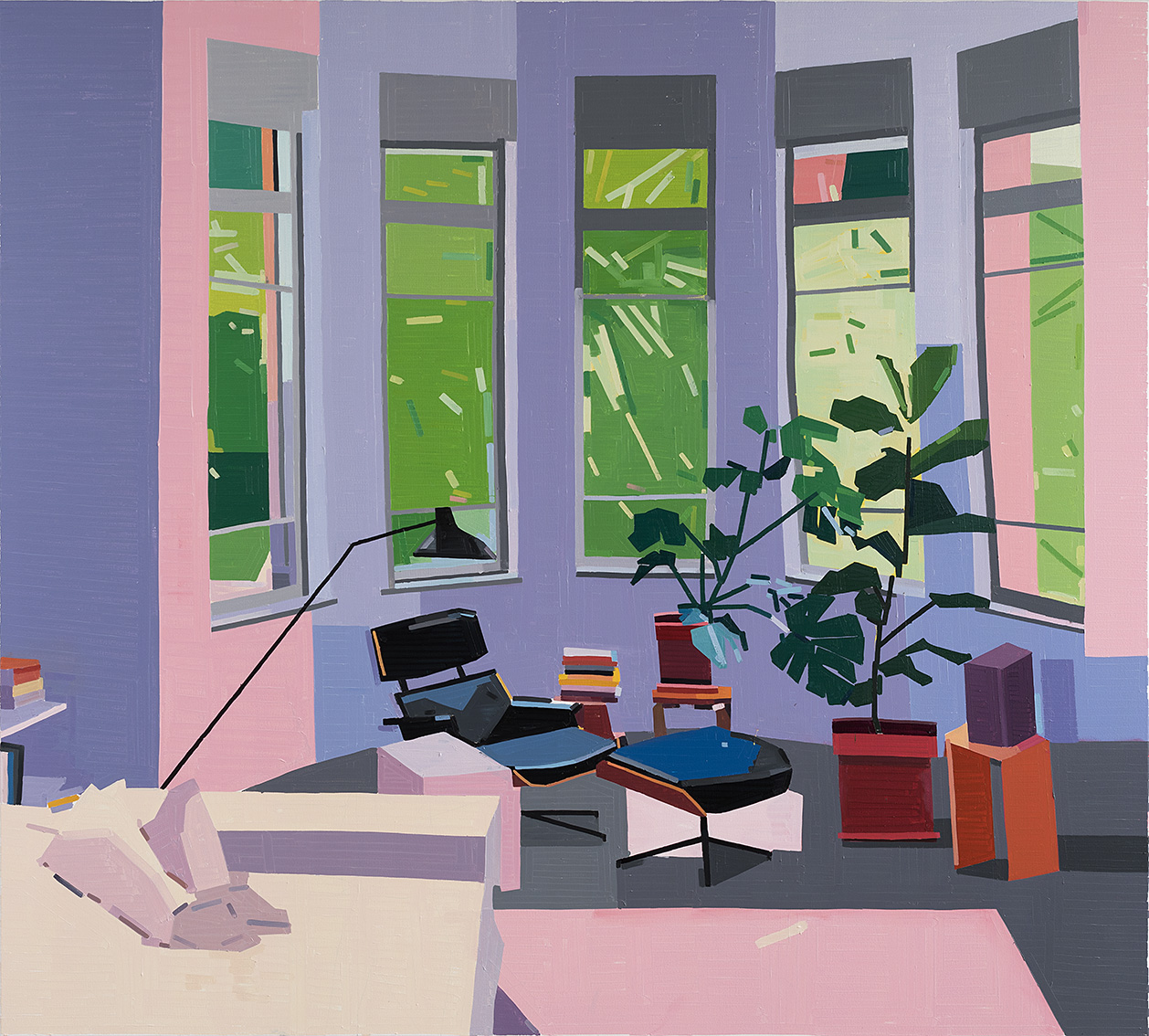 One of our favorite artists returns to New York this month with an exhibition at Miles McEnery gallery. Guy Yanai's works continue to mine somewhat familiar and mundane locales for something transformative; the new collection's landscapes includes a view from the Prada Foundation, the courtyard at Almine Rech gallery, and this Modernist living room inside a Tel Aviv apartment.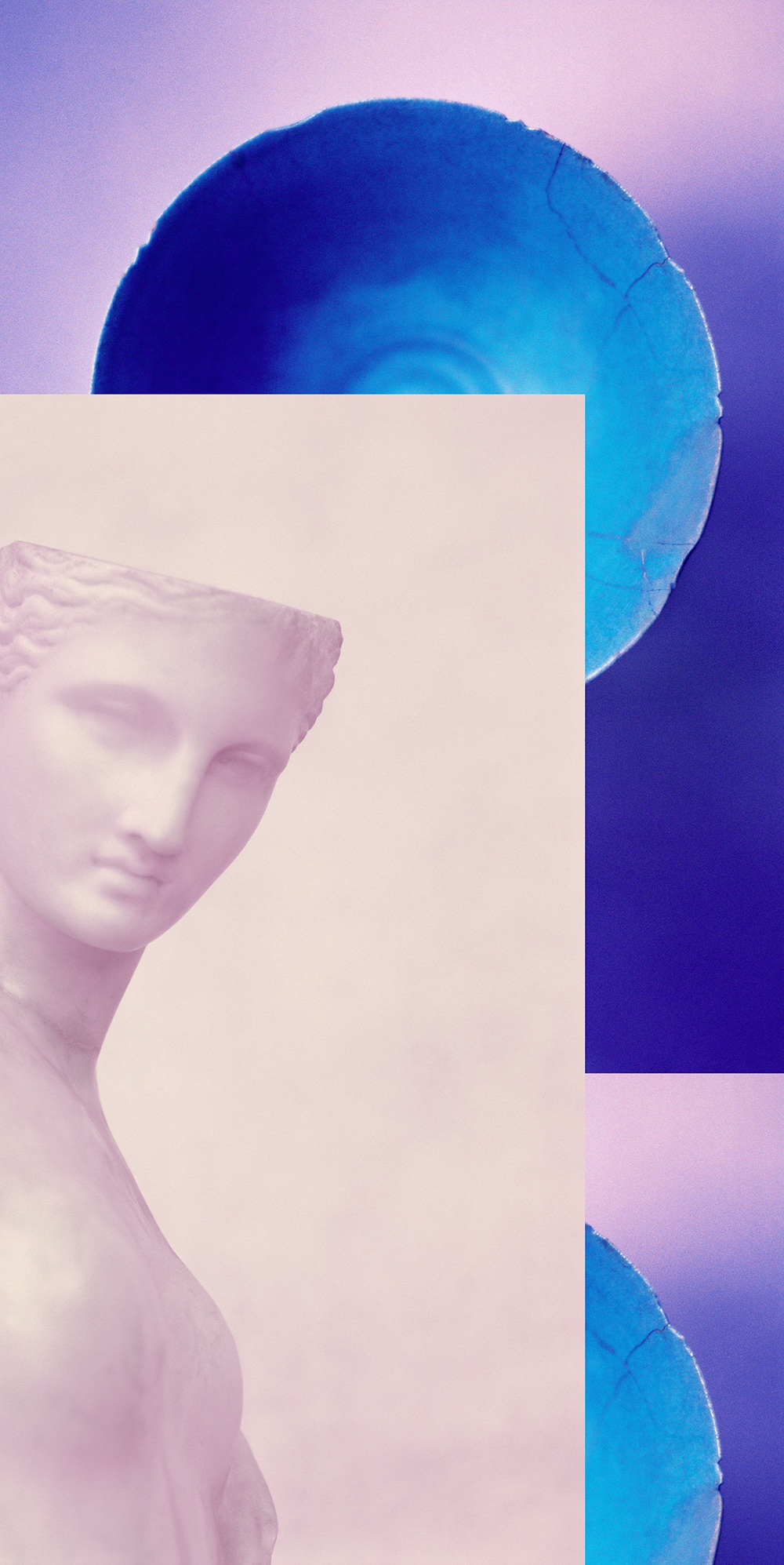 We like the idea behind this latest exhibition by Sara VanDerBeek, on view at Metro Pictures. Called "Women and Museums," VanDerBeek photographed various instances of femininity in American museums, layering figures, faces and vessels as a comment on women as a source of both production and reproduction. Courtesy of the artist and Metro Pictures, New York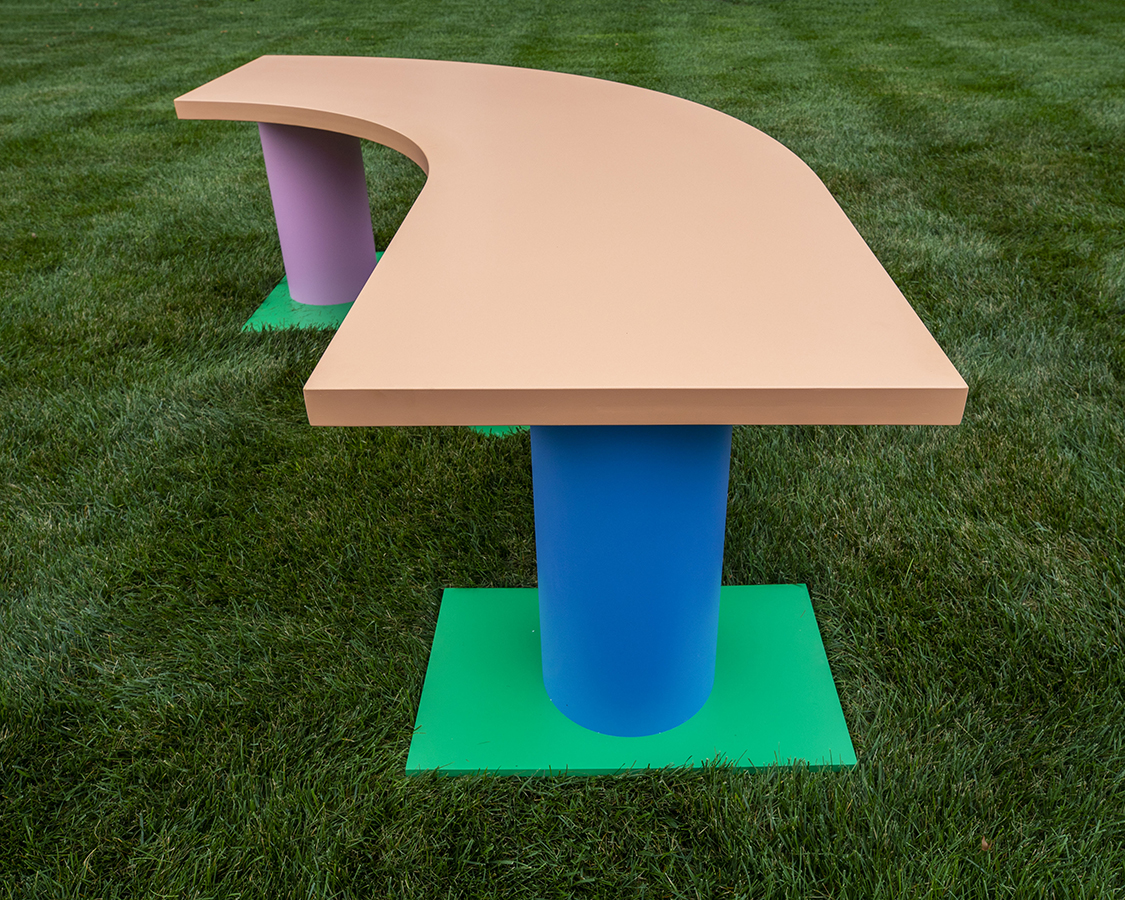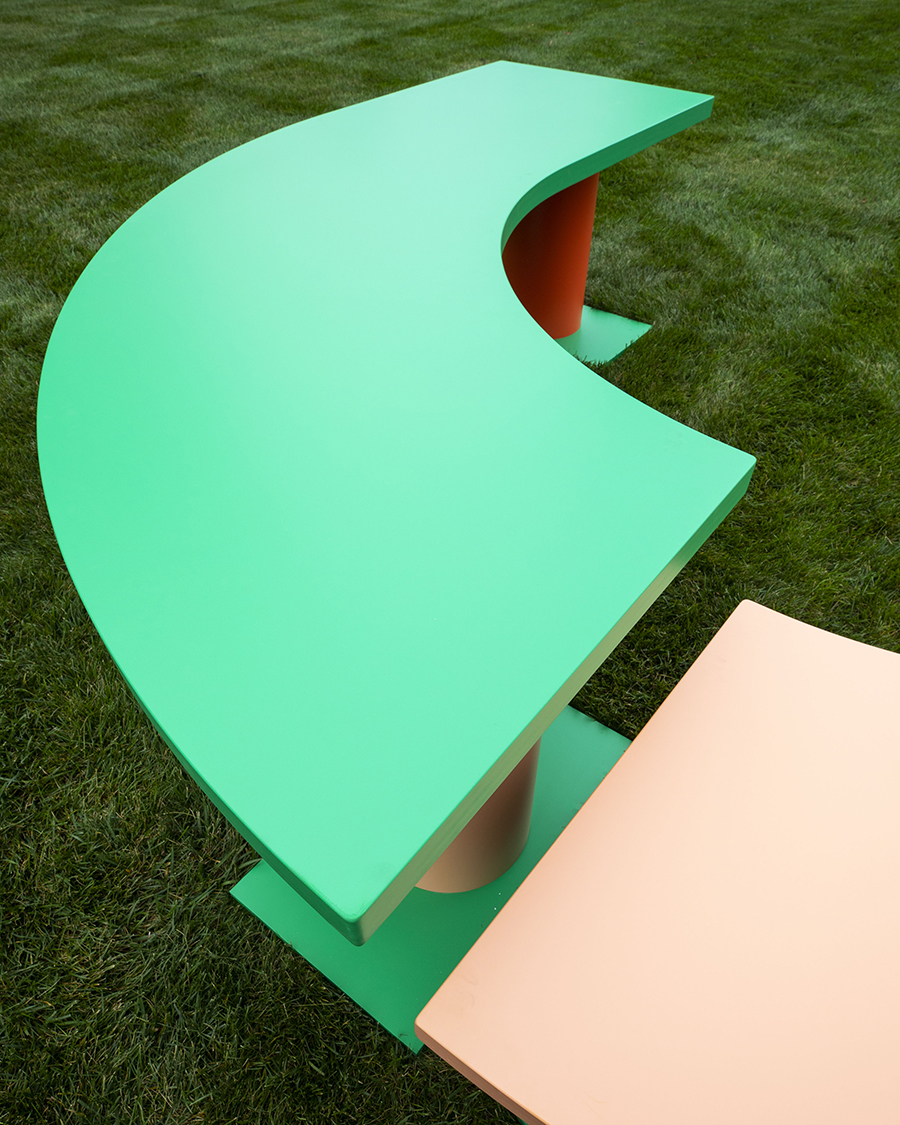 These might look like Peter Shire tables but they're actually part of a public installation in Columbus, Indiana as part of the Exhibit Columbus biennial. As in the first iteration of the biennial, our favorite projects were the Washington Street Civic Projects; this one, by the firm LA Más, is a colorful seating installation called Thank U, Next; rather than being a one-note Ariana Grande pun, the project in fact thanks "past architects for their highly formal contributions to Washington Street, but also looks to create the next precedent for an alternative that is welcoming to a full range of socio-economic diversity."