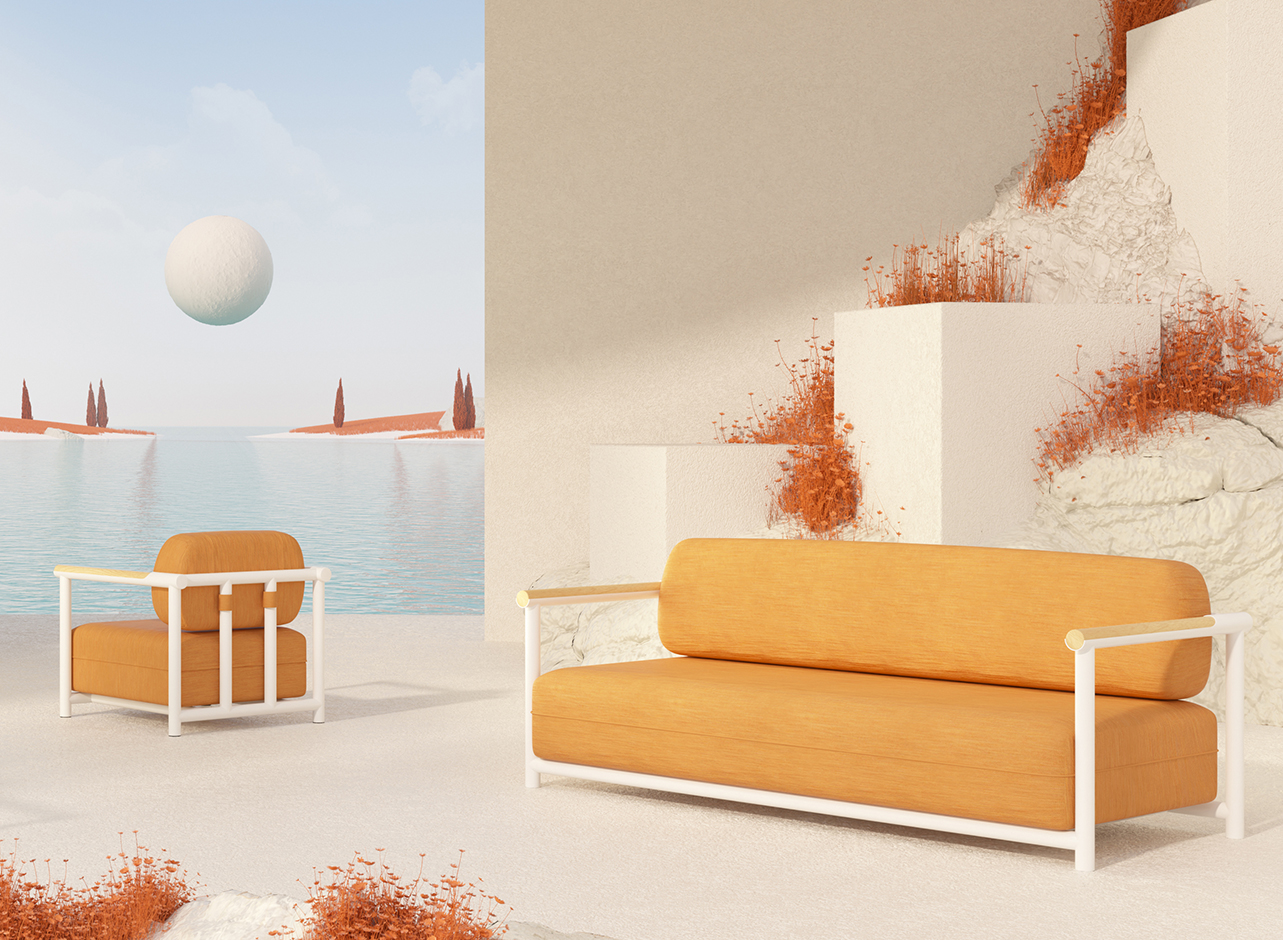 A weekly Saturday recap to share with you our favorite links, discoveries, exhibitions, and more from the past seven days. This week: a ceramics collection perfect for your cottagecore tablescapes, a single statement earring we'll soon be rocking on our Zoom calls, and yet another interior that visualizes our collective desire to crawl into a cave and pretend that 2020 never happened.
Discoveries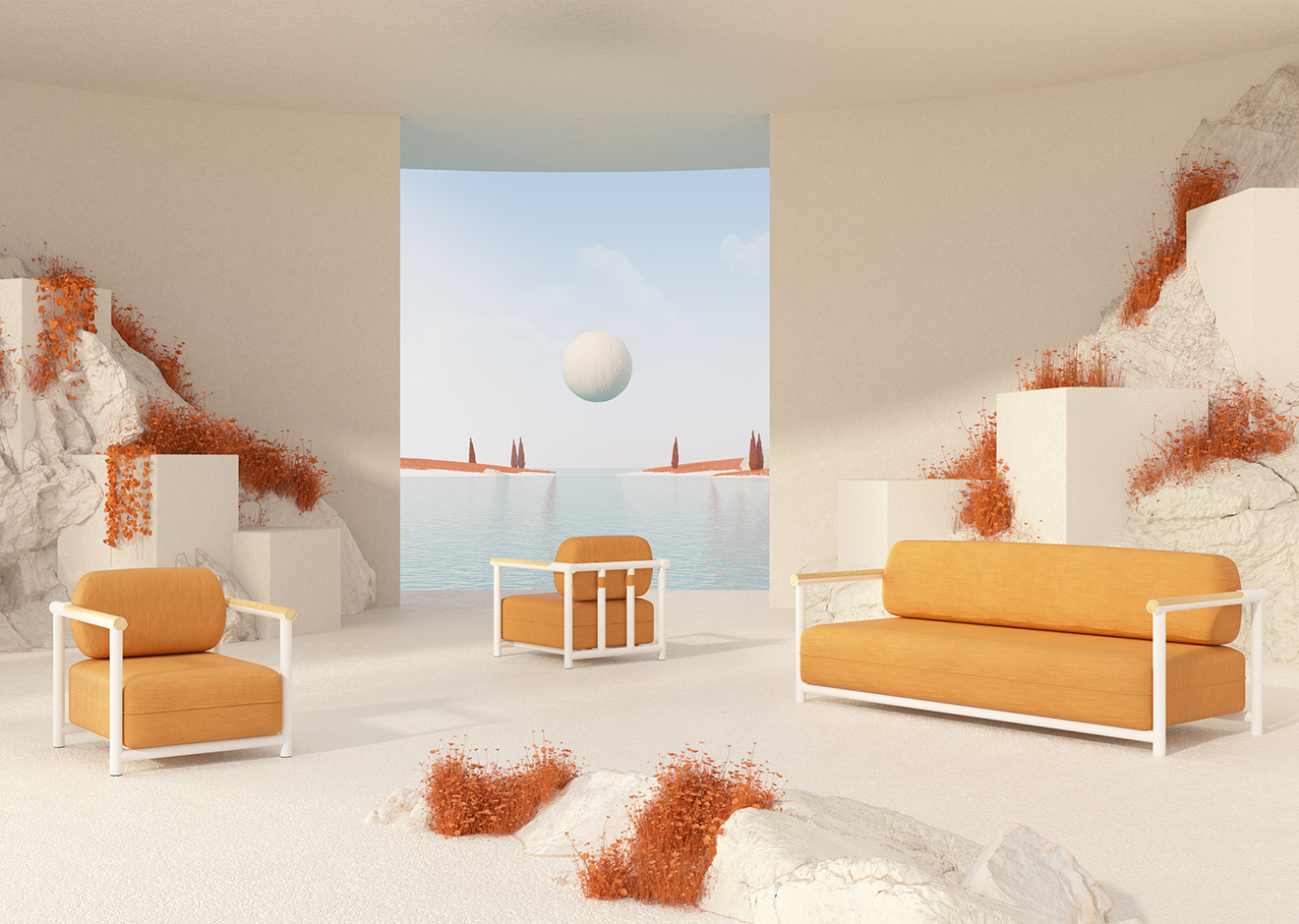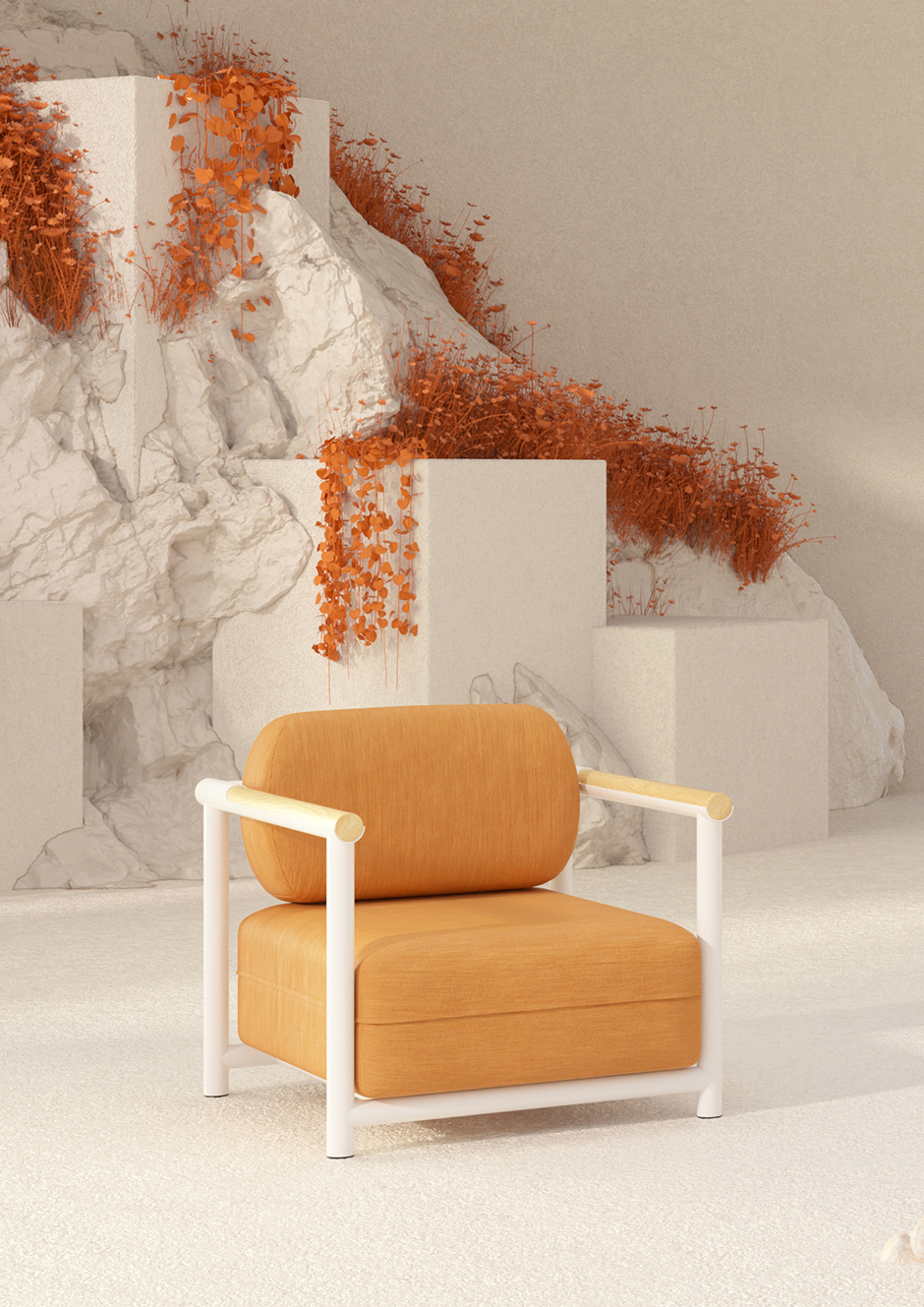 The Spanish brand MISSANA this week launched a new creative direction by the Valencia-based Clap Studio, including the brand's first indoor/outdoor collection, called Bamboo. Inspired by the nearby Mediterranean, Clap created a 3D universe in which to present the pieces: "a quarry by the sea where the collection appears bathed in the sun and surrounded by nature."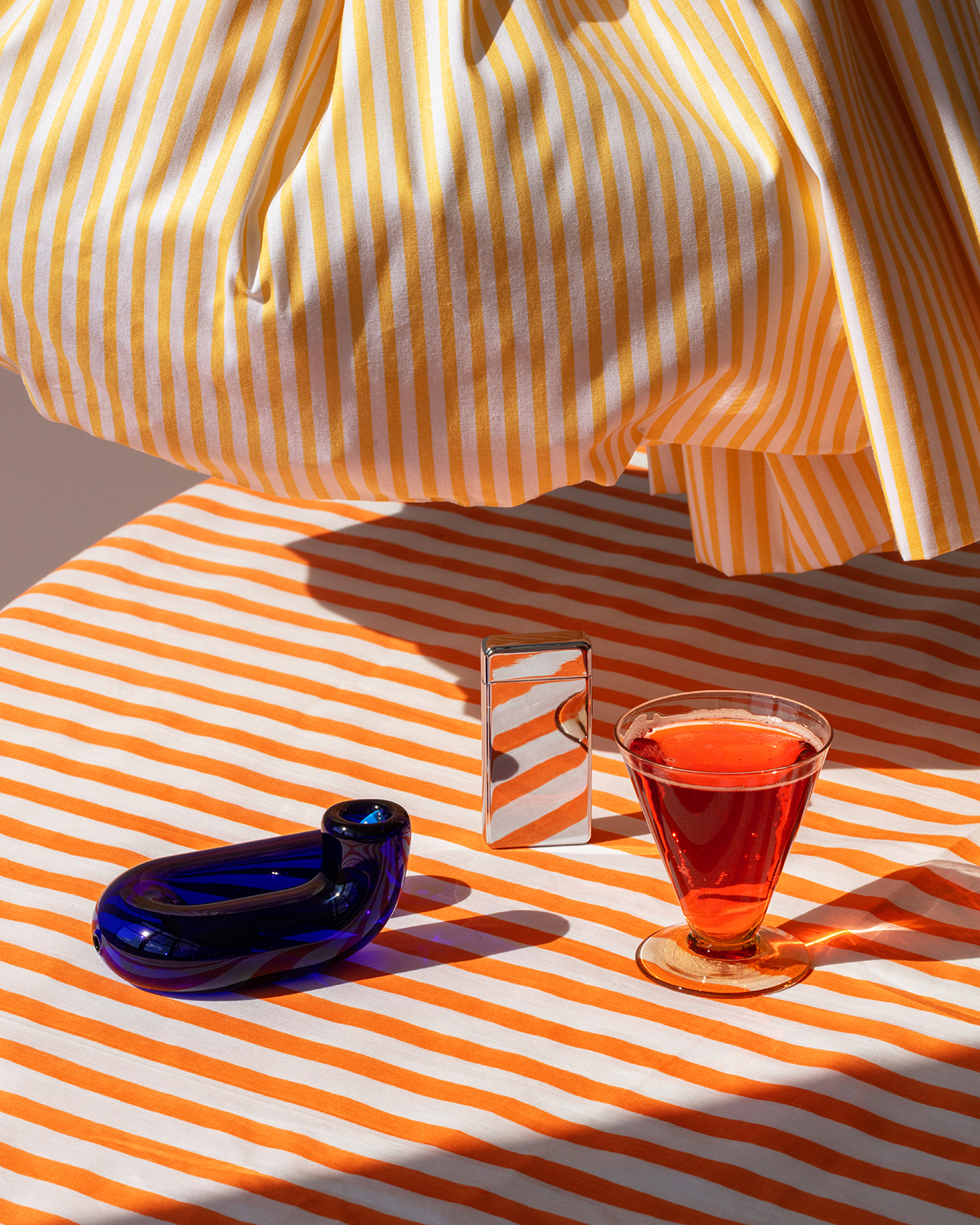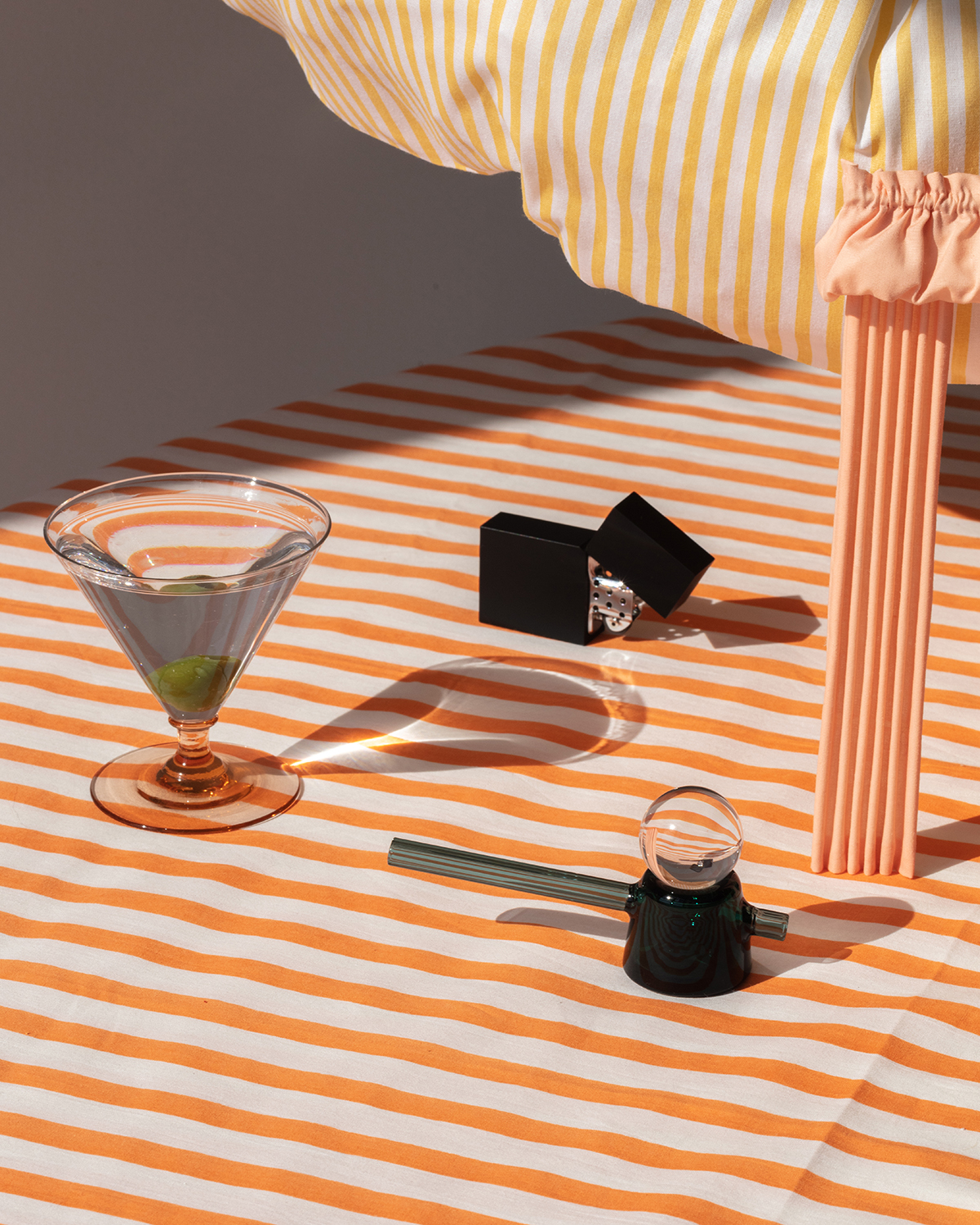 Can we live inside Lauren Coleman's prop closet? The Brooklyn-based photographer recently took these shots for Monica's sister smoking brand, Tetra, and this yellow striped sheet set is very  much my childhood.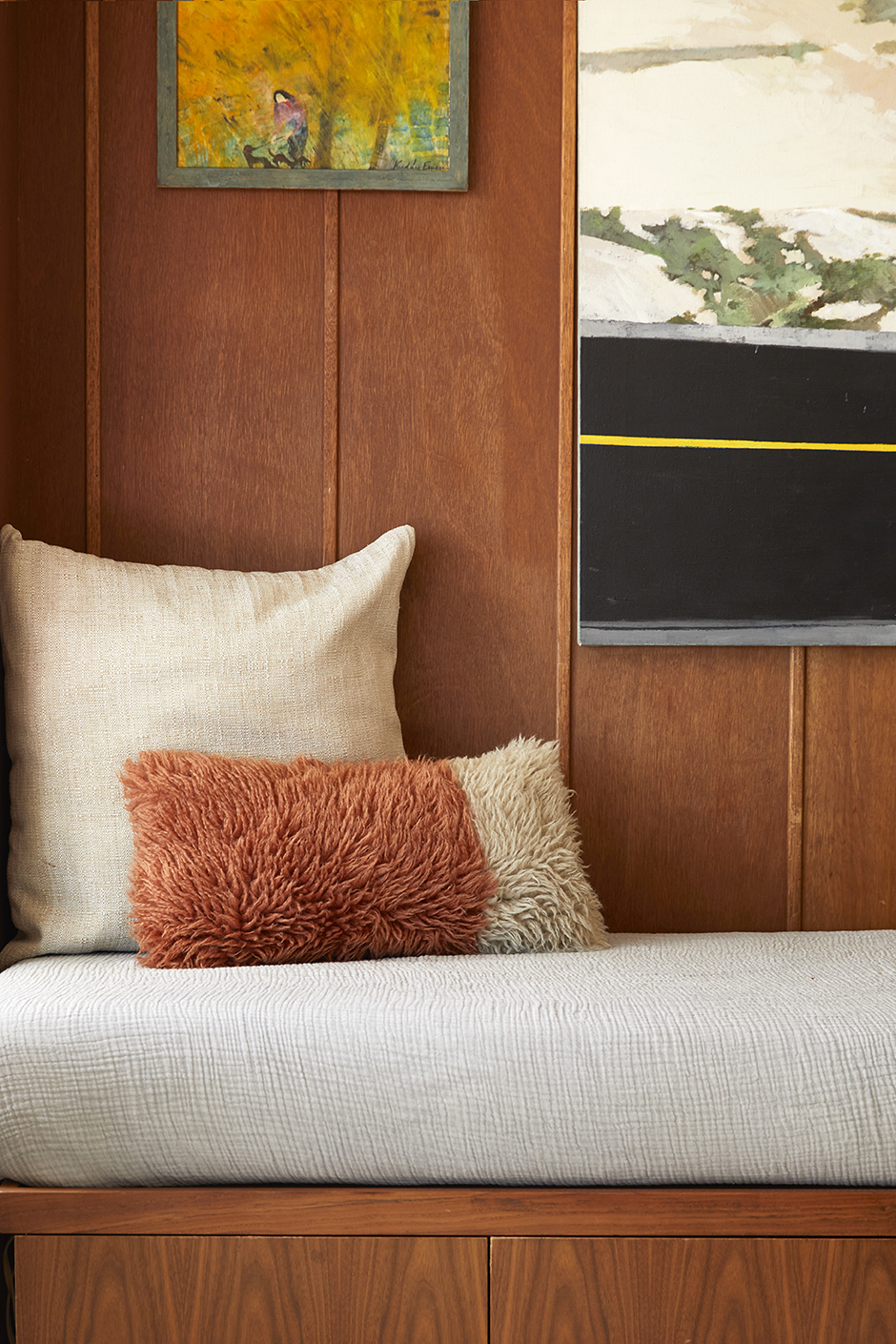 I've been on the hunt for throw pillows lately, and I've narrowed down my criteria to the following: neutral but not boring, cozy not scratchy, textured without looking like a sheep coughed up a fur ball. This new collection of shag pillows by Revival Rugs hits many of those targets, but the color palette isn't quite right for me — hopefully it is for you!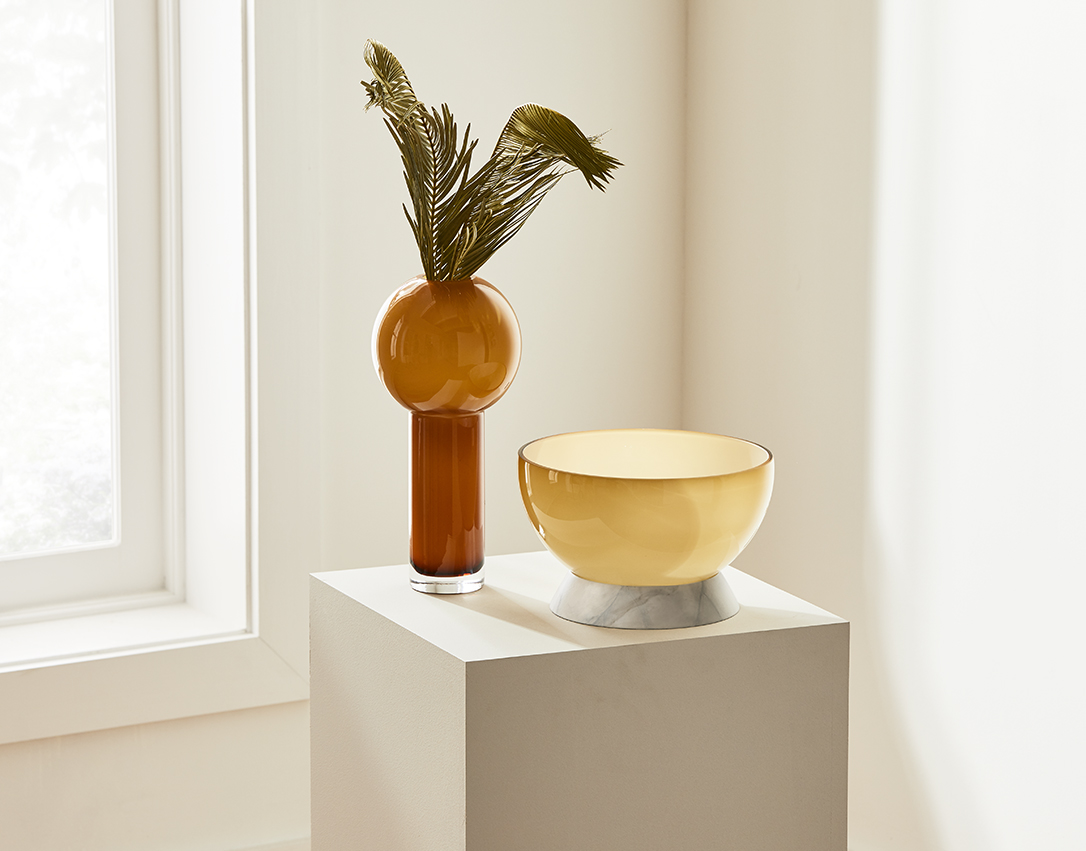 Remember the collection Bower made for West Elm a few years ago? (It featured prominently at our Offsite show that year, if you happen to recall!) The Brooklyn studio recently partnered with the brand again, and we're feeling the smalls this time, including this bubble vase and bowl made from soda lime glass.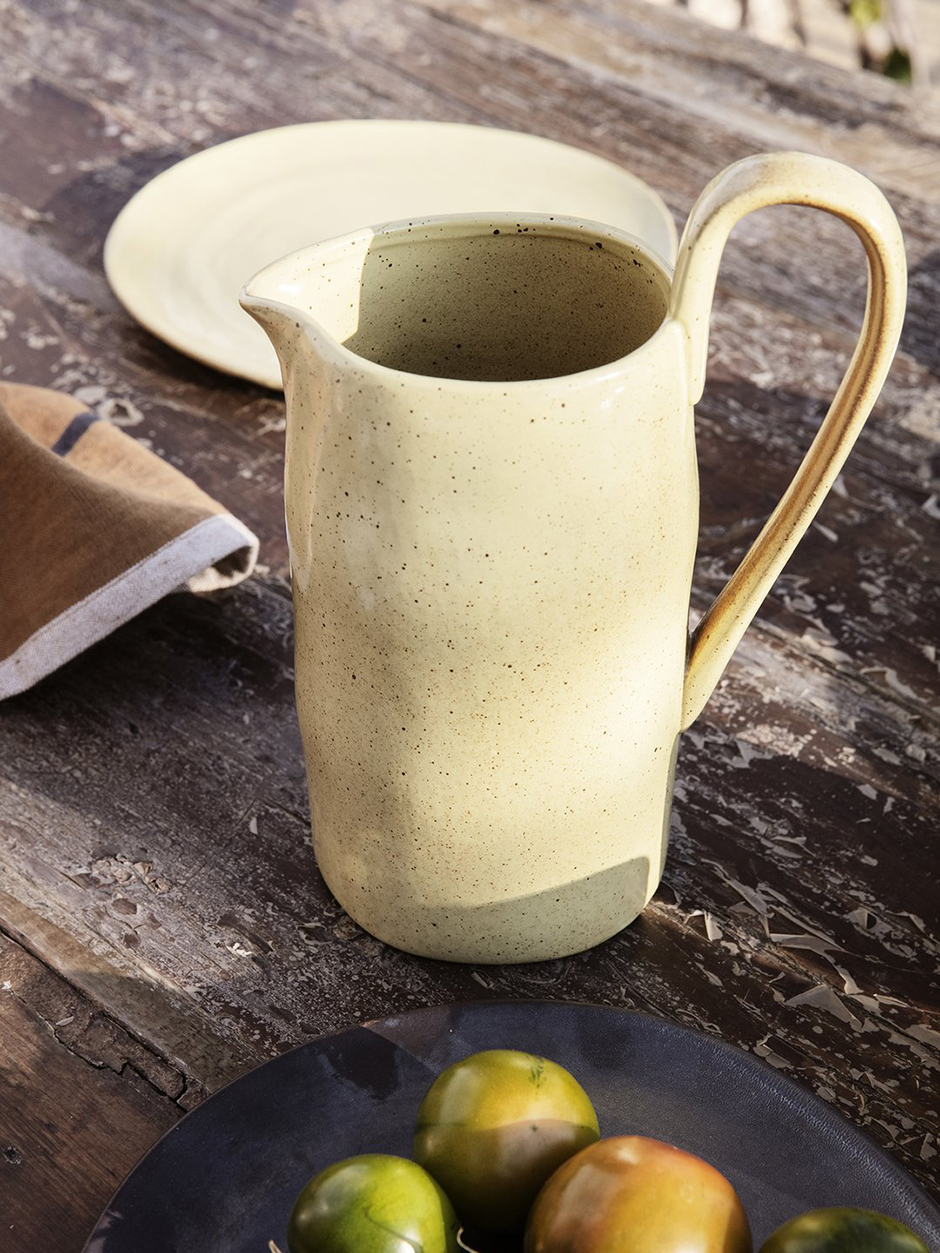 I *devoured* Vox's article about cottagecore this week (the best in a recent spate on the subject, IMHO), and while I remain slightly flummoxed by the aesthetic's appeal, were I to create my own Instagram account devoted to it, it would certainly involve a tablescape using this new speckled clay pitcher from Ferm Living (oh and the jam jar too!).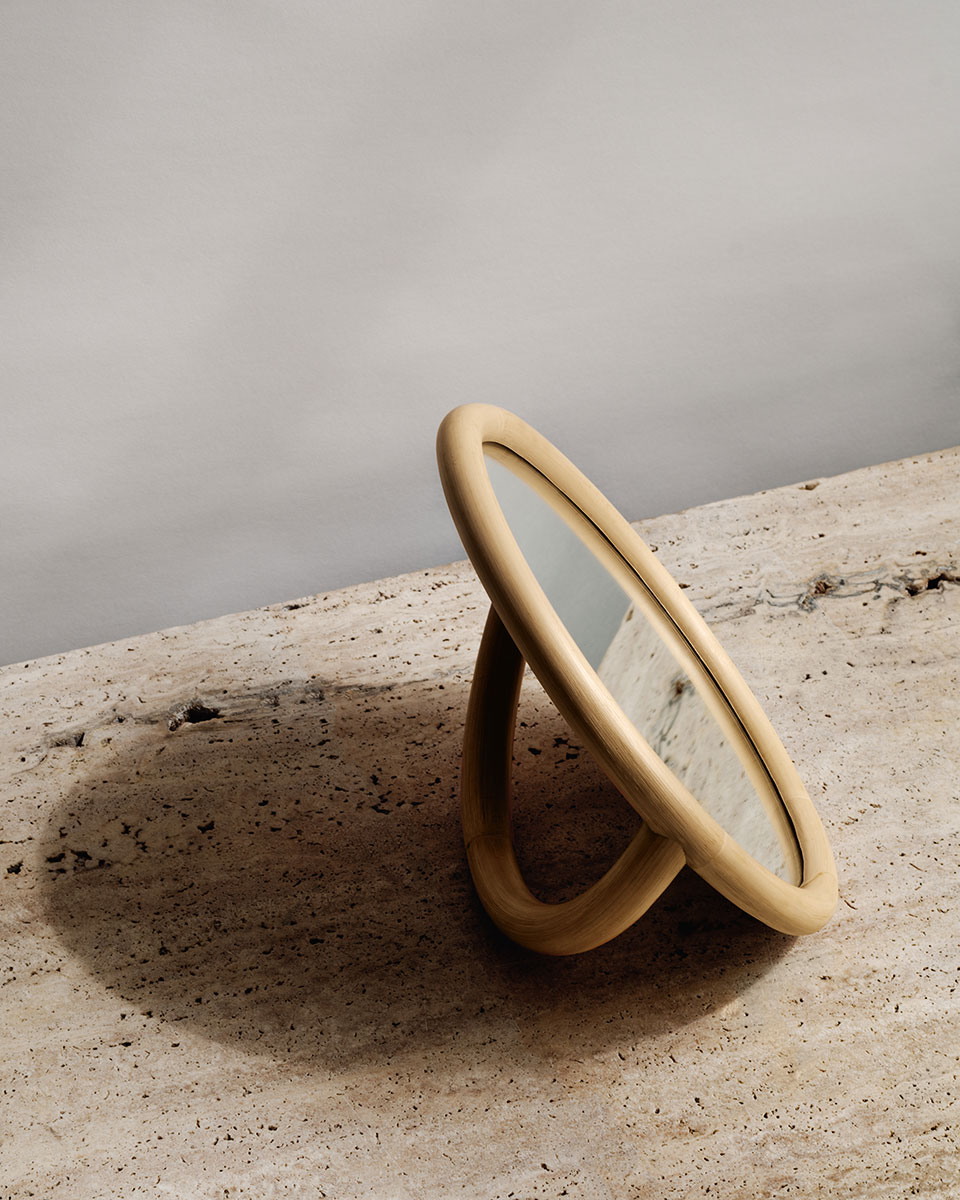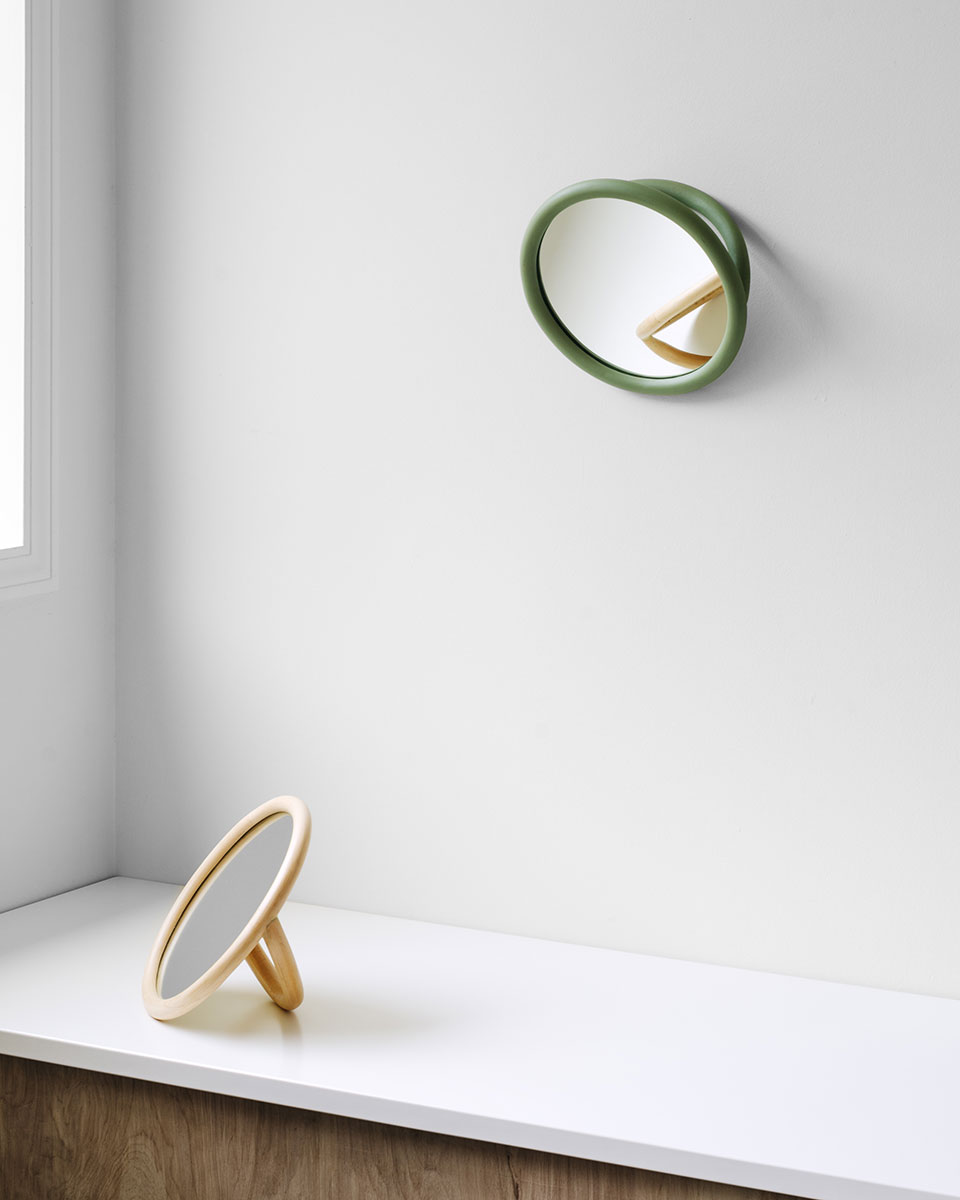 Vancouver-based designer Calen Knauf is on a roll this summer, no pun intended: We featured his silicone fruit bowl a few weeks back, and this week he's introducing the Roli Mirror, whose curved design allows it to pivot on its base.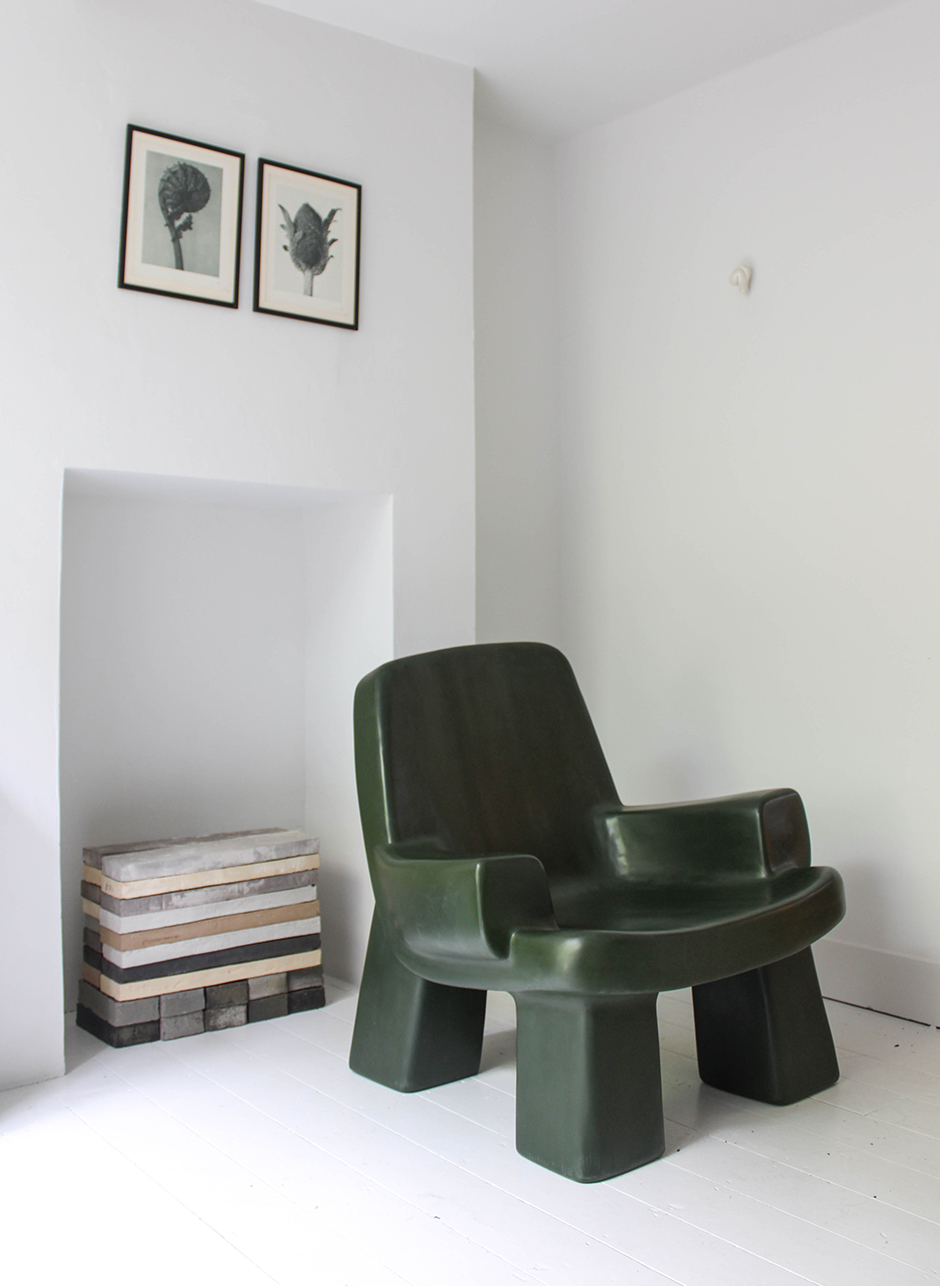 Since Faye Toogood's Roly Poly chair was released in 2014, it's become something of a design icon, its chubby, tubular form gracing countless editorials, 3D renderings, and exhibitions; it's also something of an anomaly because a cheaper version was licensed by Driade, making it one of only a few Toogood designs that are remotely affordable (hence its ubiquity). Who knows if the designer's new fiberglass Fudge chair will follow a similar trajectory, but it's off to a good start: We love the chunky, squared-off proportions as well as the color palette, which includes this malachite green. The new chair will launch exclusively at Garde next month.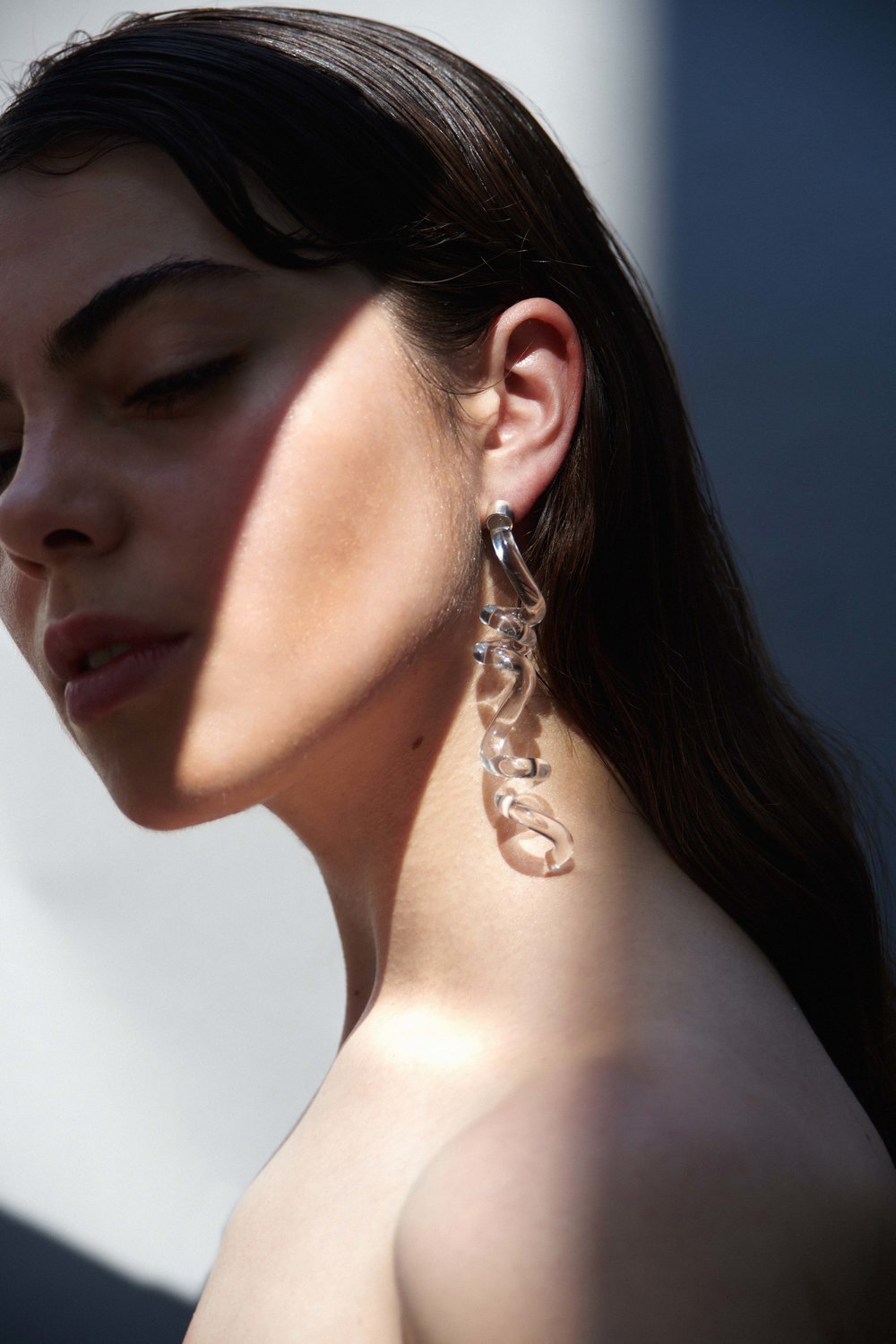 The single statement earring trend shows no sign of abating, and we found this excellent acrylic example by designer Milko Boyarov on the Instagram of our friend, curator Matylda Krzykowski.
Links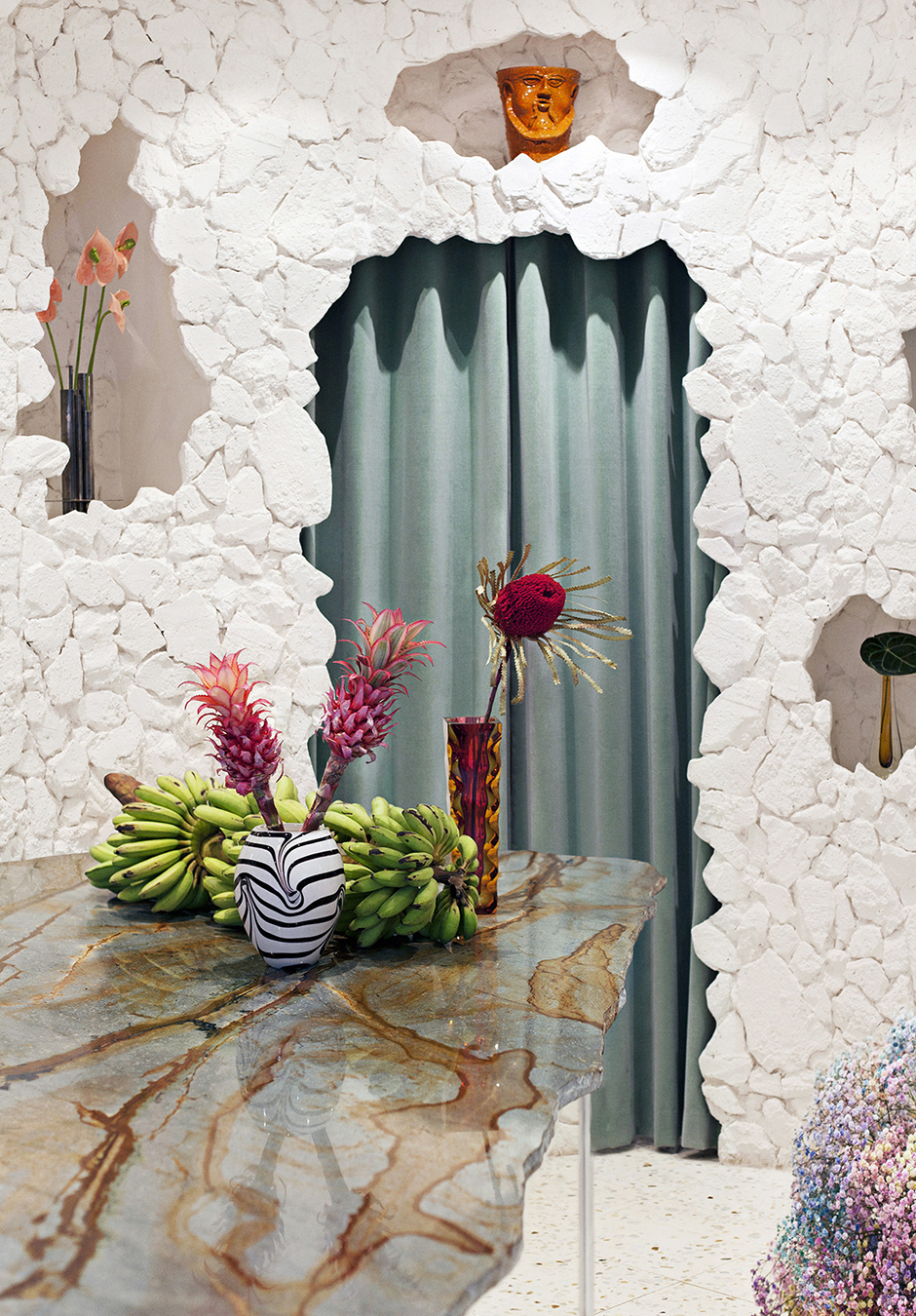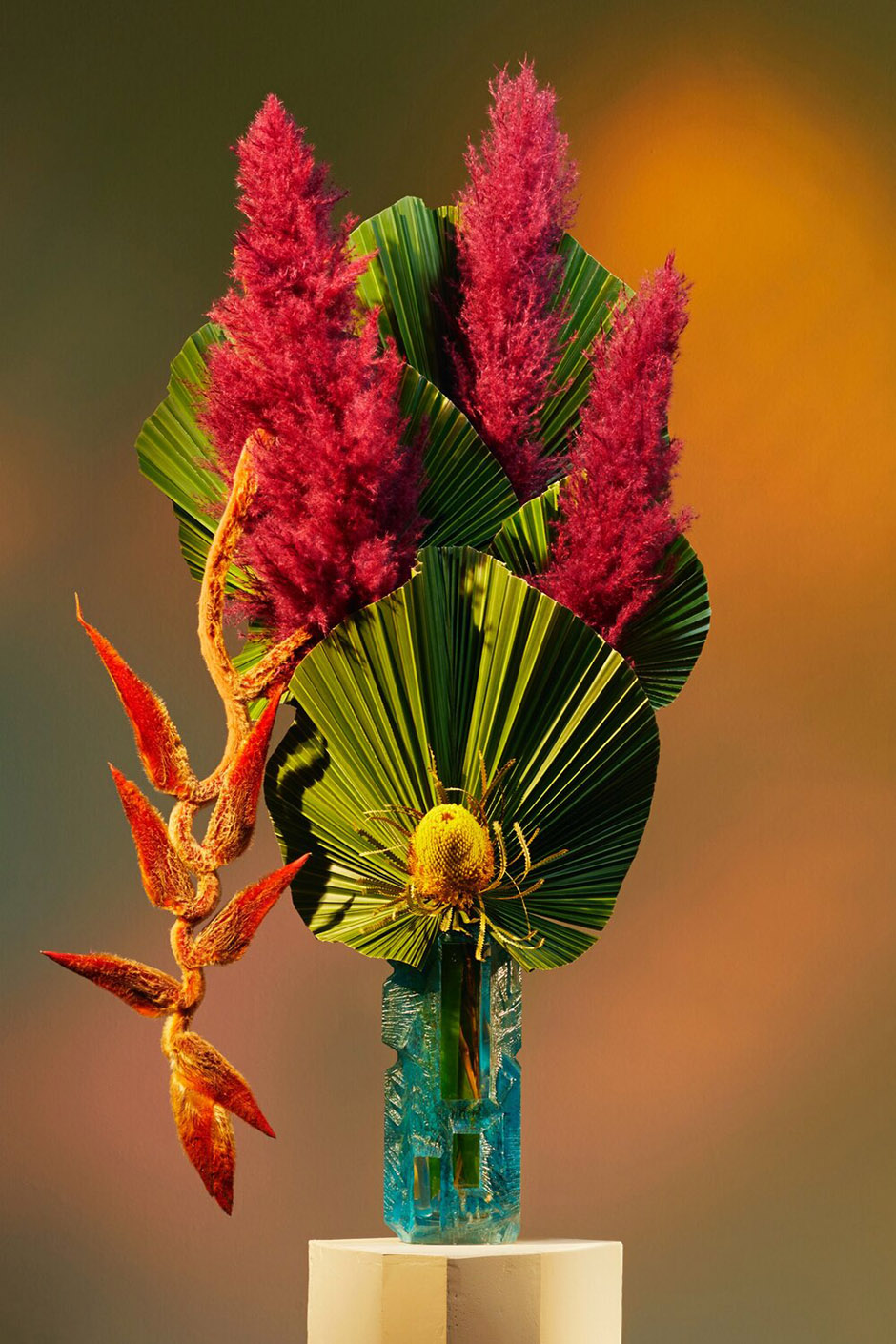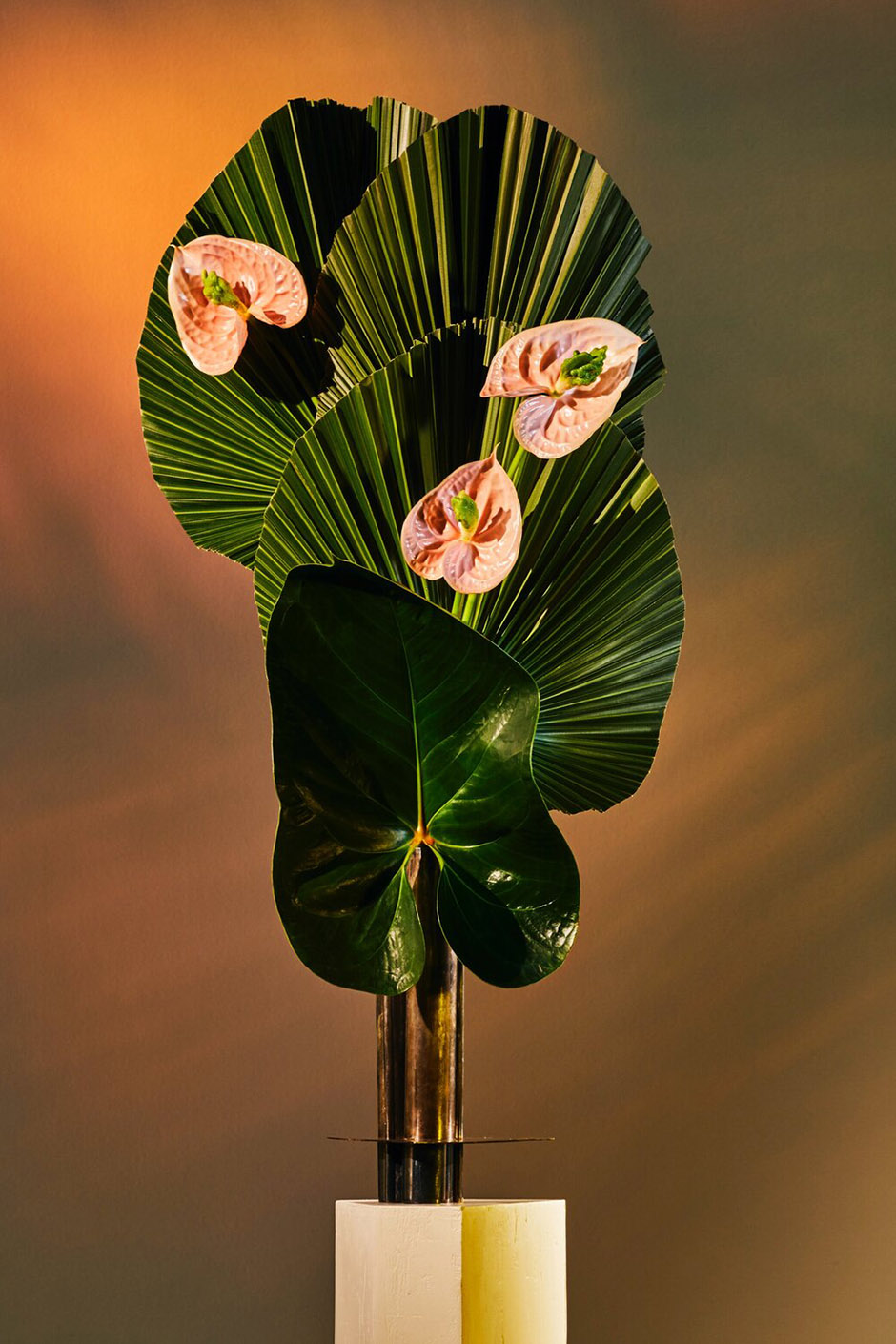 Well, we told you this was the year for things inspired by our desire to crawl into a cave, and here's another, spotted in T Magazine this week: the Paris floral shop of Arturo Arita, designed by Sophie Dries, whose assignment was "to come up with something inspired by the pair's shared appreciation for the Mannerist-style caves found in Renaissance-era Italian gardens." The fact that Arita's floral art is epically great doesn't hurt.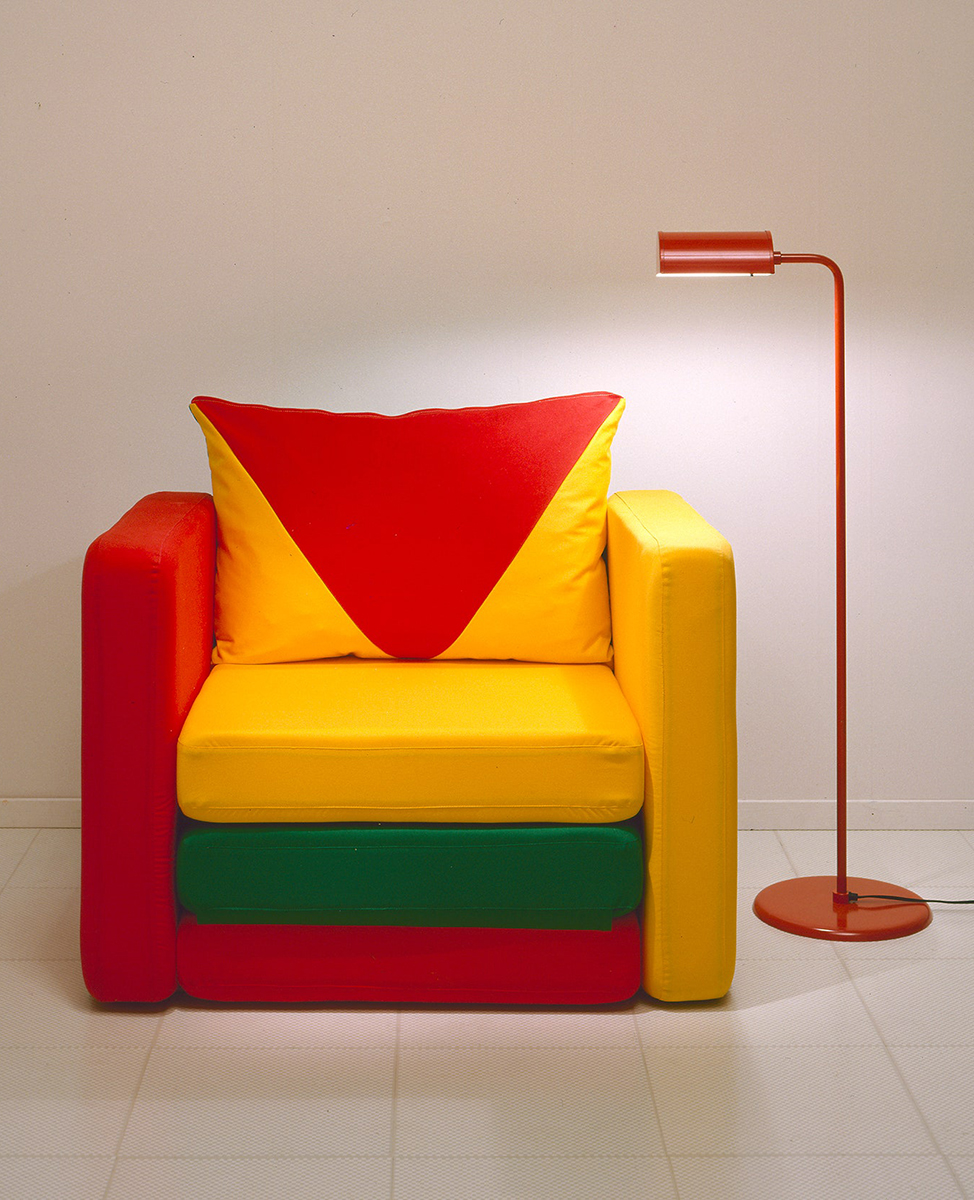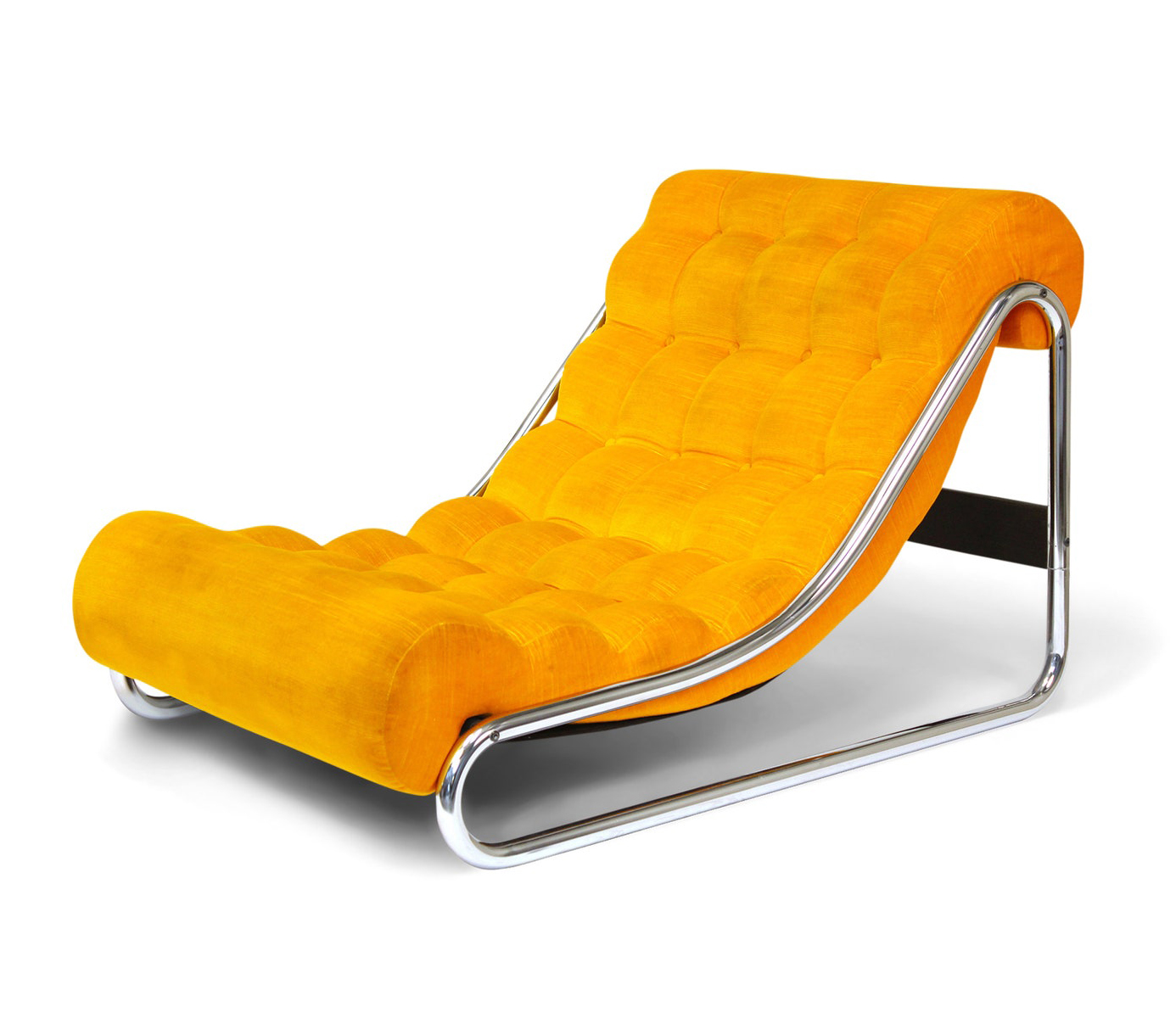 Design-obsessed people have always known that vintage Ikea is cool, which I guess is the point of this GQ article introducing the Swedish company's back catalog to the masses. For every Vilbert, though, there's a yellow upholstered Impala chair on a chrome-like sled base, which I've certainly never seen before. A really fun read.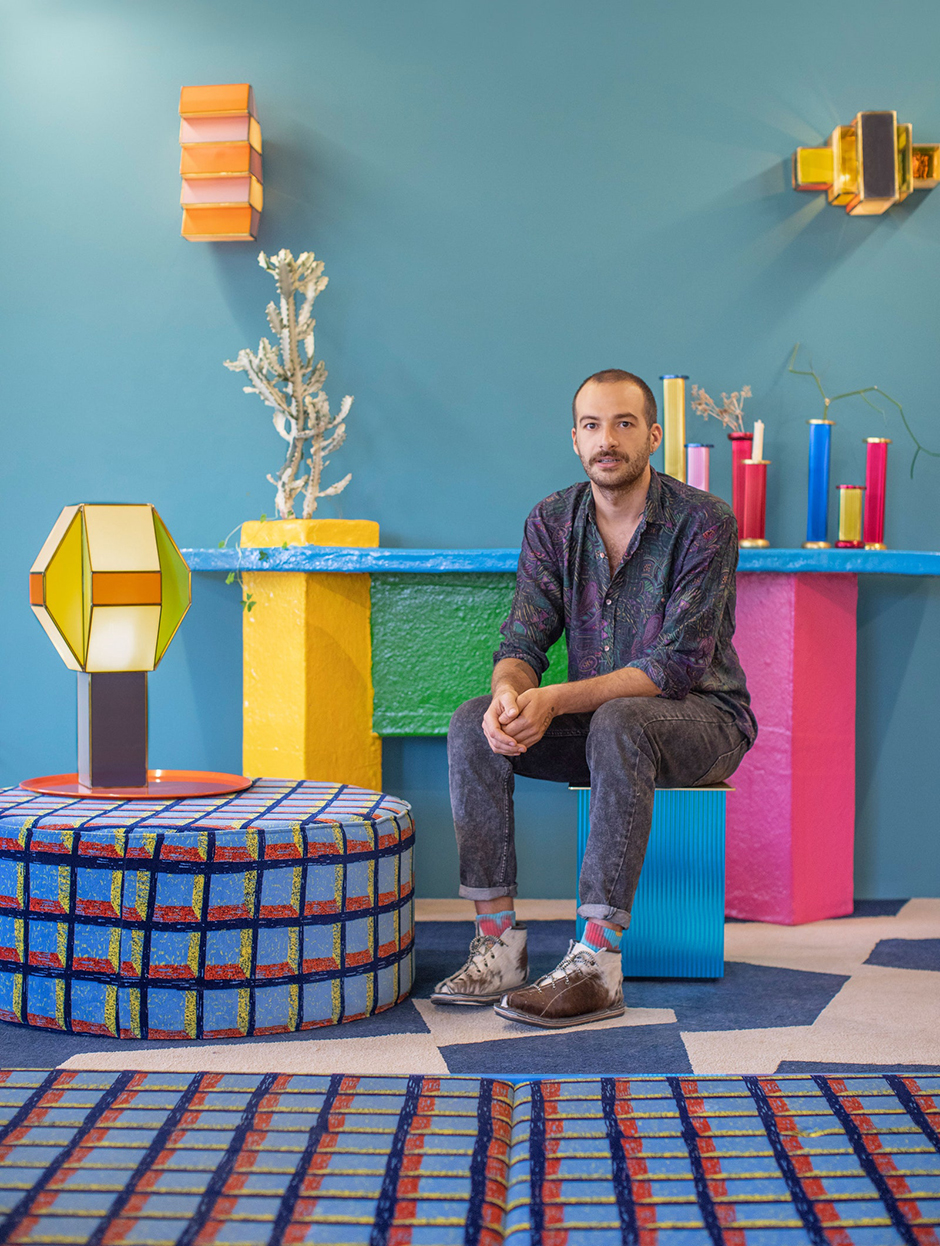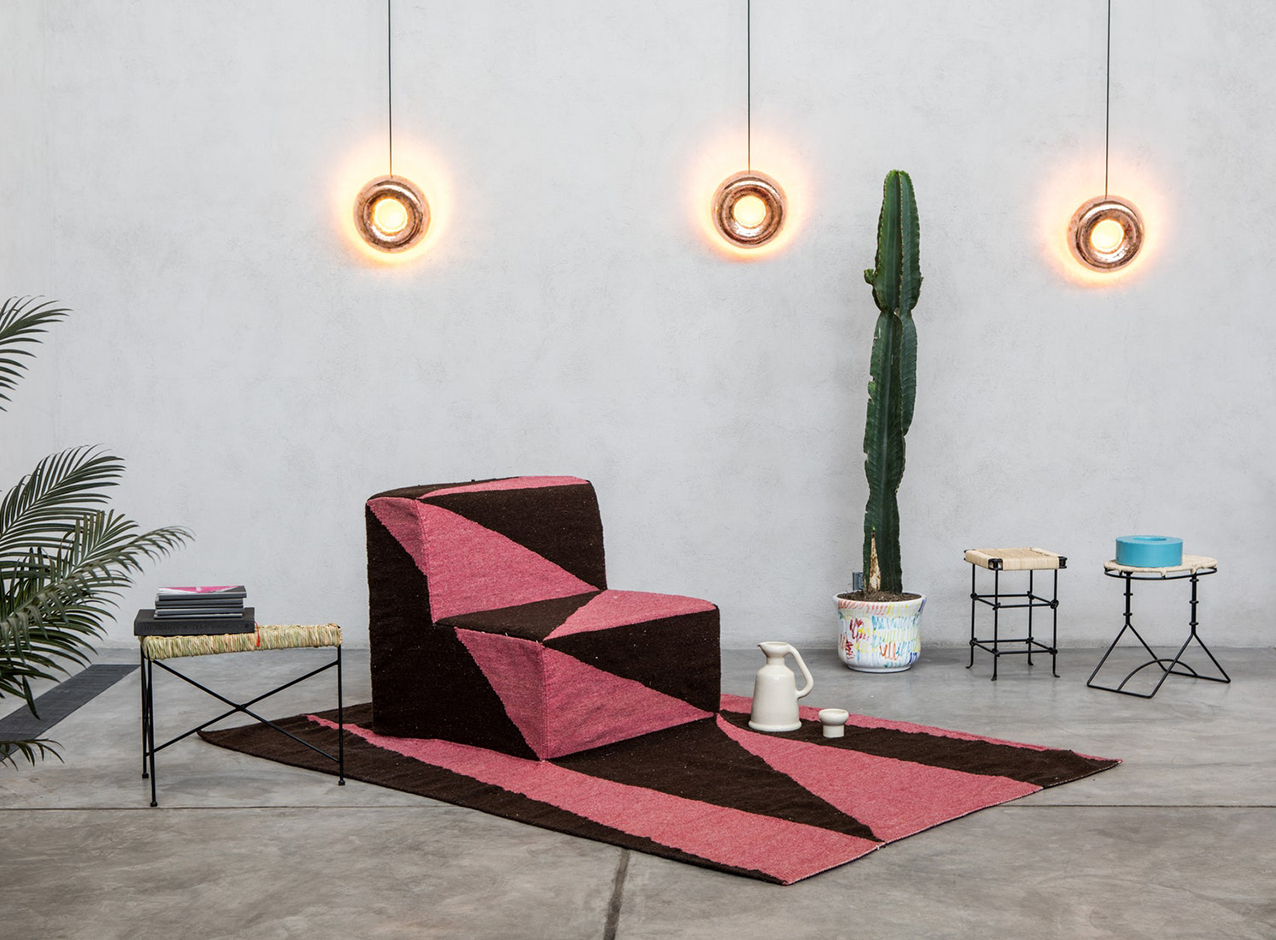 Happy to see some of our favorite Mexican or Mexico-based designers get the Architectural Digest treatment this week, including Mark Grattan of Vidi Vixi, Fabien Cappello (above), Brian Thoreen, and Carlos H. Matos and Lucas Cantú of Tezontle.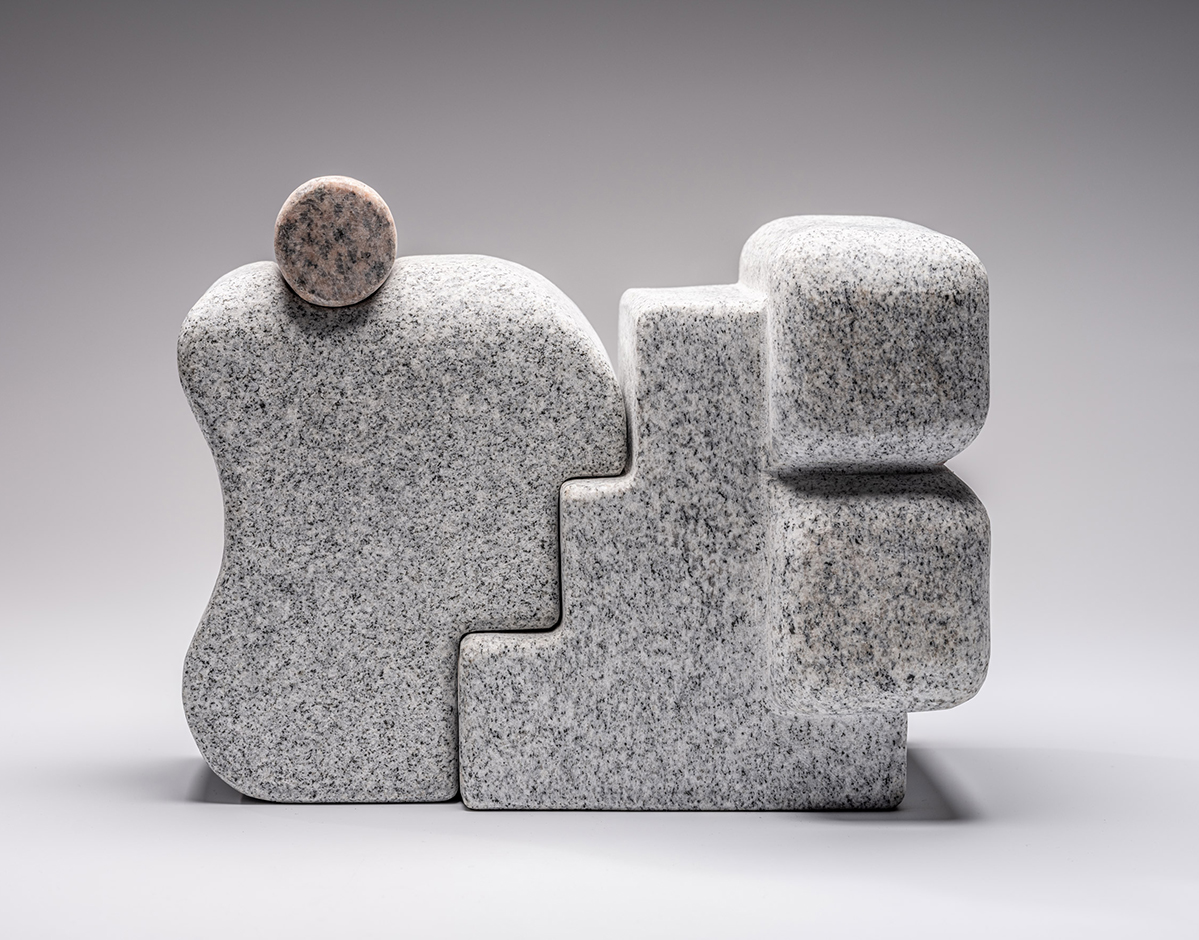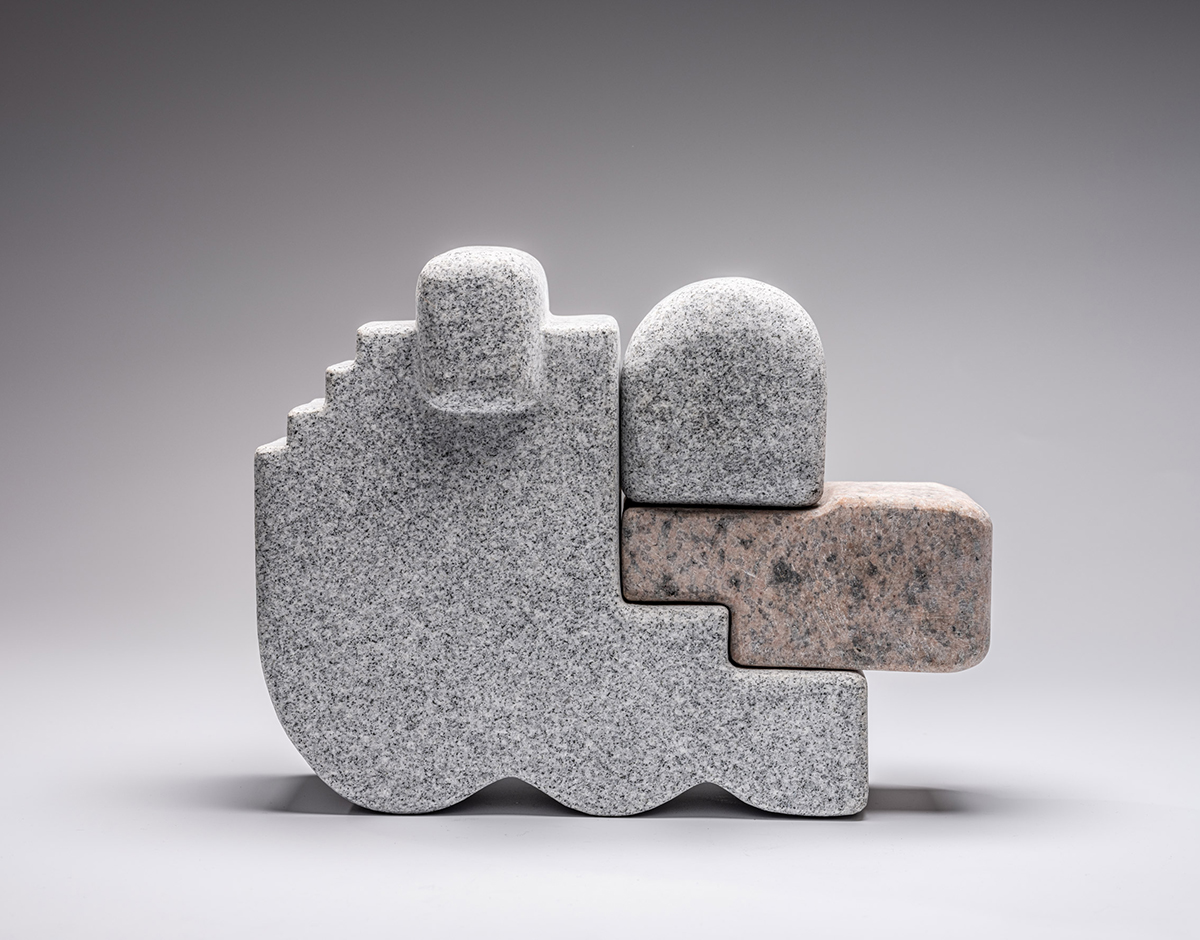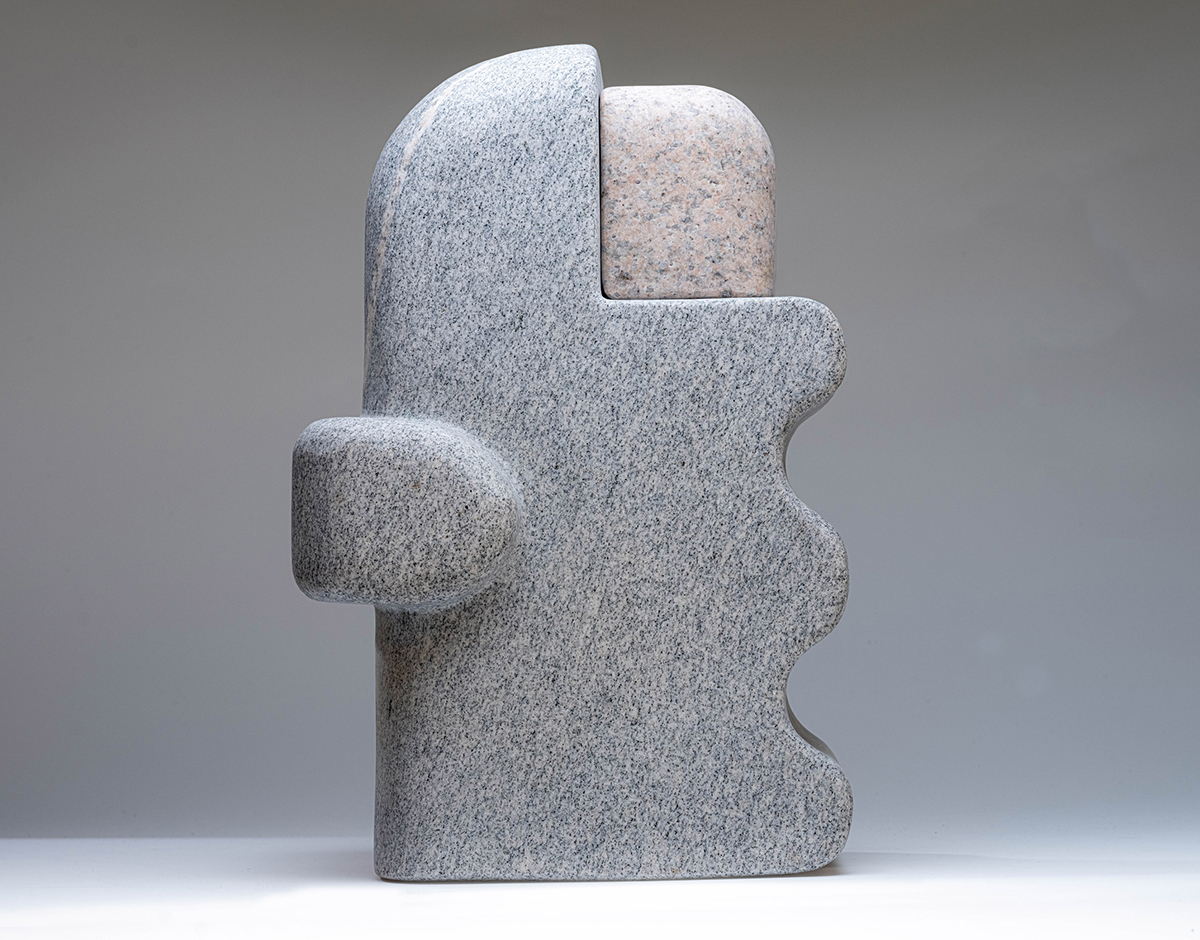 Are puzzle sculptures a trend? We just wrote about some in our July Editor's List (which you should check out by becoming a Friend of Sight Unseen!) and now we spied these granite beauties by American sculptor Matt Byrd on Dezeen. Byrd used granite stones found in his hometown of Raleigh, North Carolina, to create these small abstract sculptures.