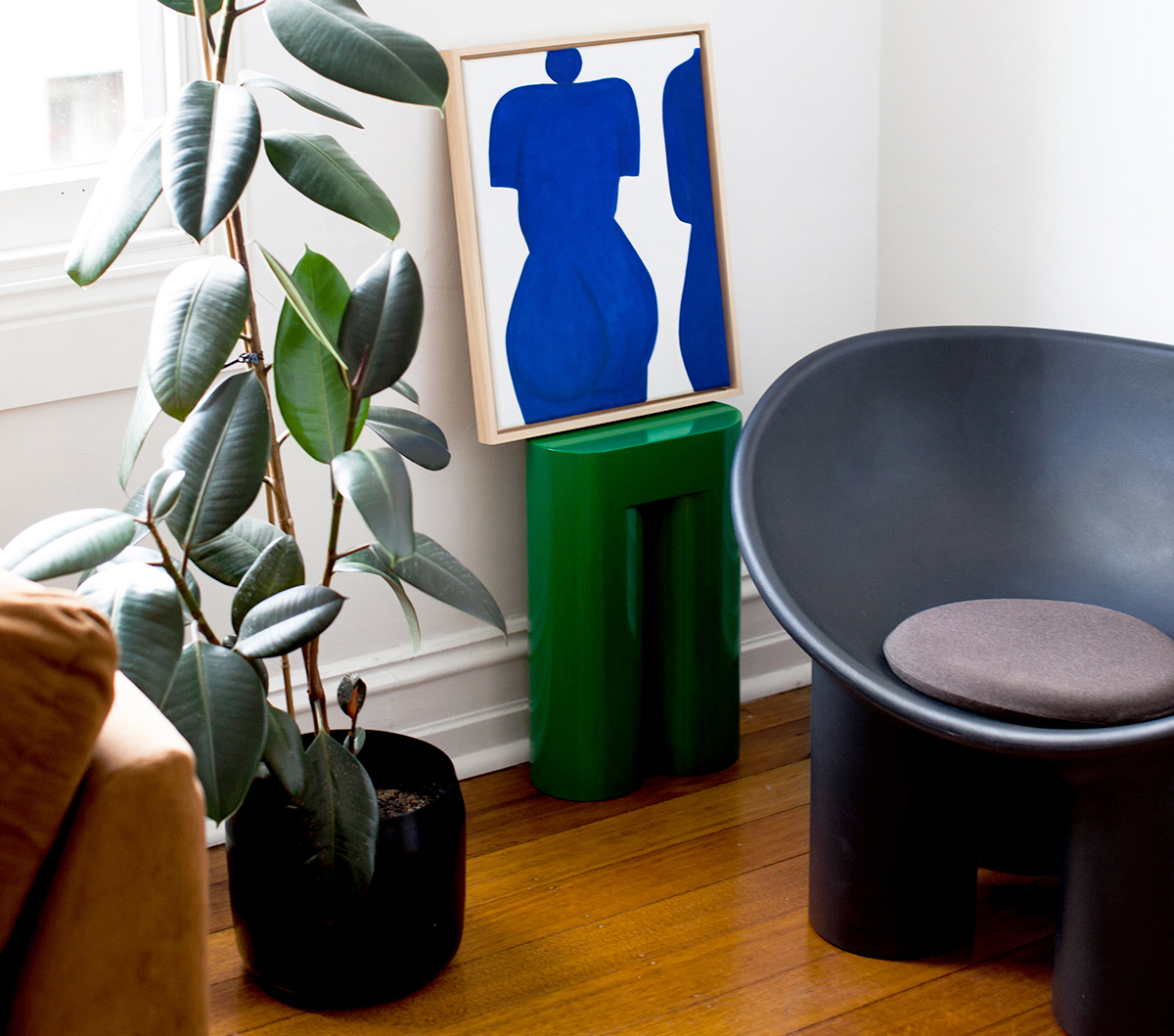 A weekly Saturday recap to share with you our favorite links, discoveries, exhibitions, and more from the past seven days. This week: Yves Klein–inspired mirrors by Ben and Aja Blanc, a multi-colored Dims chair remix by Dusen Dusen, and the latest purveyor of high-quality affordable art to catch our eye (above). 
Interiors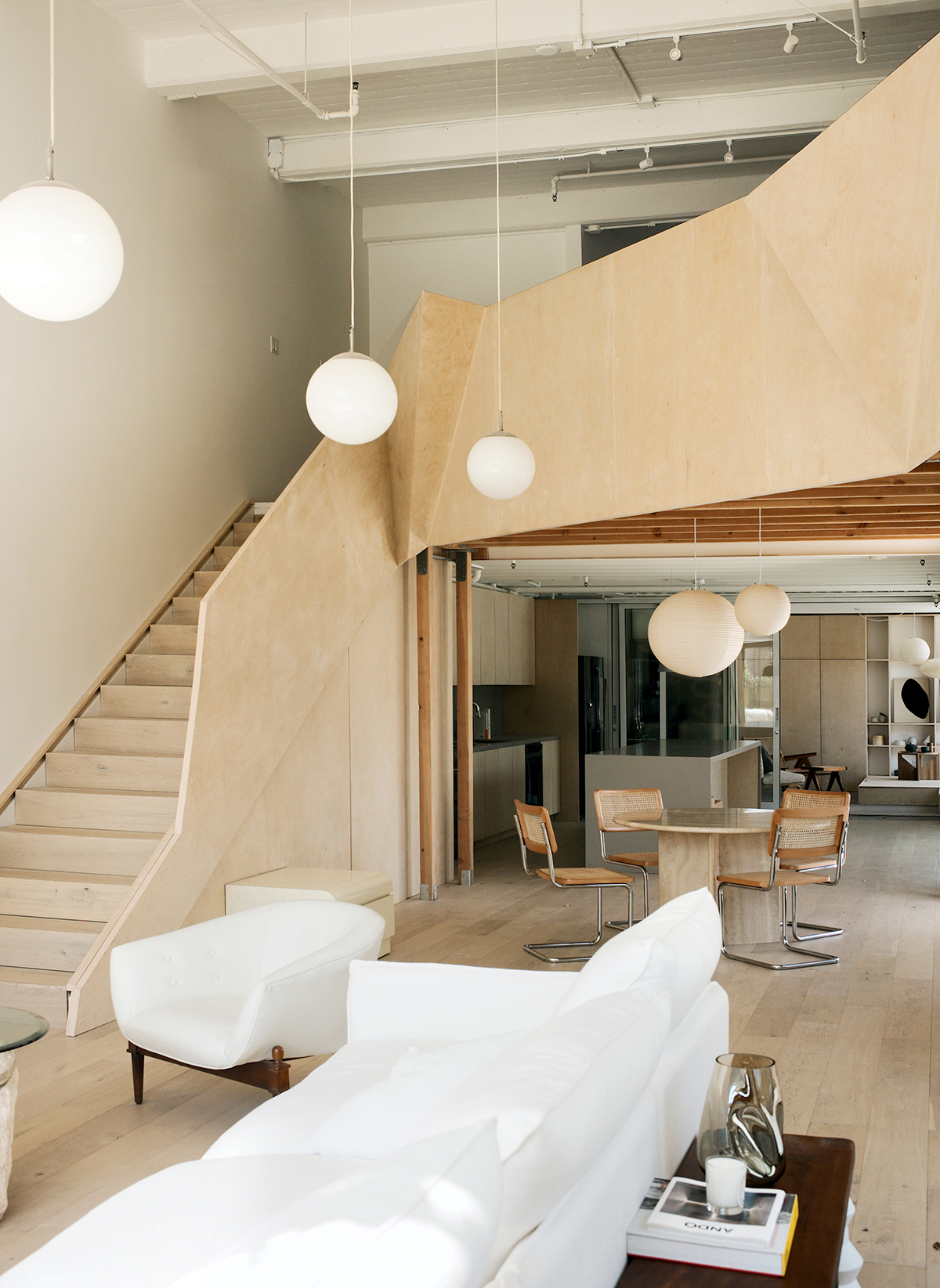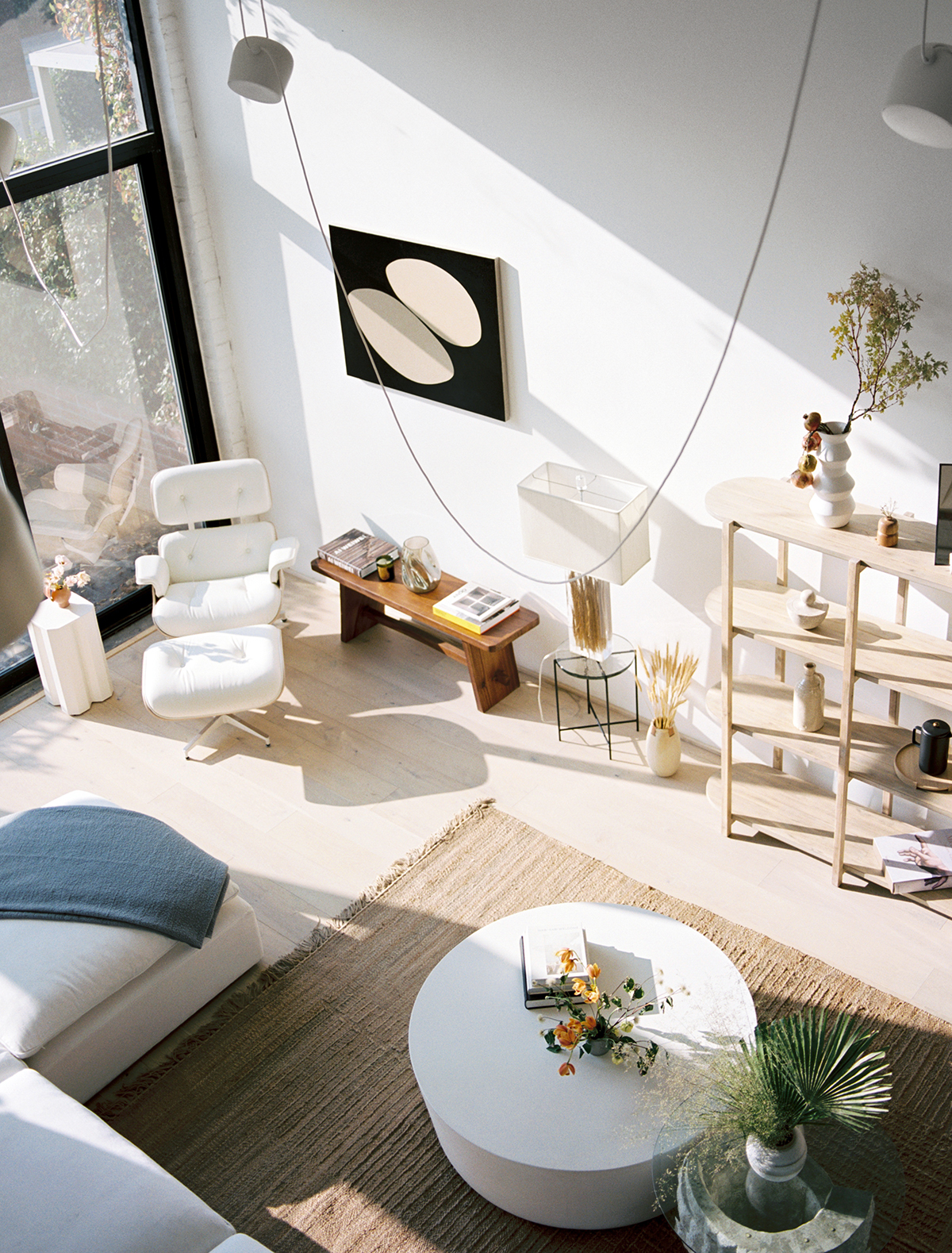 This pretty two-bedroom loft apartment in LA's Arts District, in a 1925 building that was originally a Nabisco factory / bakery, was designed by OWIU. The interior is meant to be Japanese-inspired, but with all that beige you can't miss the LA vibes, too.
Discoveries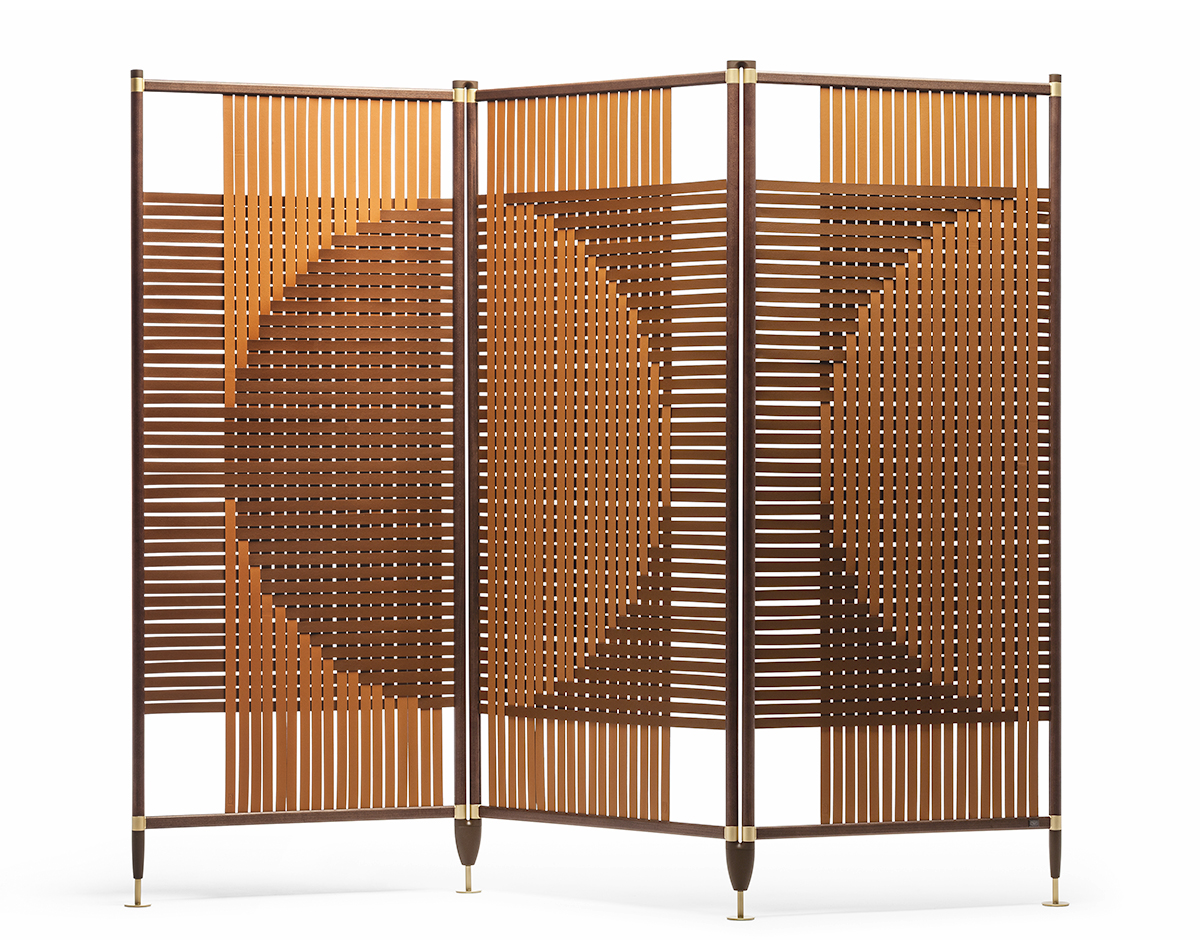 Poltrona Frau's furniture typically hews to a more classical, "in the library with a candle stick" aesthetic, so this new series of geometric woven-leather room dividers by Gam Fratesi really caught our eye. It kind of reminded me of the Join series by BCXSY that we covered a decade ago. There's also a version in green.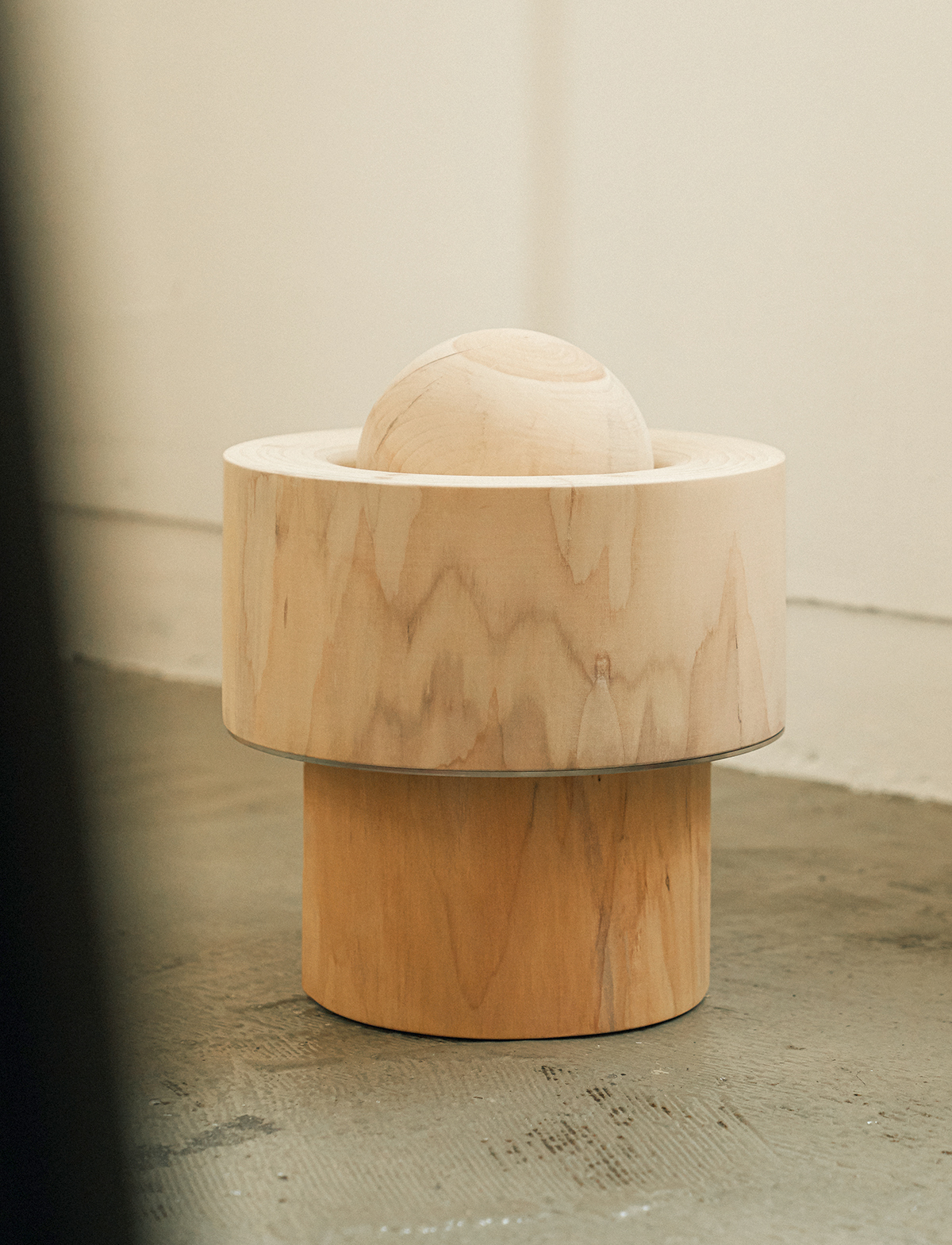 Just a little bit obsessed with this large, freestanding "multipurpose container" designed as part of a collaboration between two Korean studios, Craft Combine and Tropique. Its contents can be accessed by rolling the ball out of the top opening; no idea what you'd keep in there (beers? potatoes? lol) but just the strange scale and functionality is exciting to me.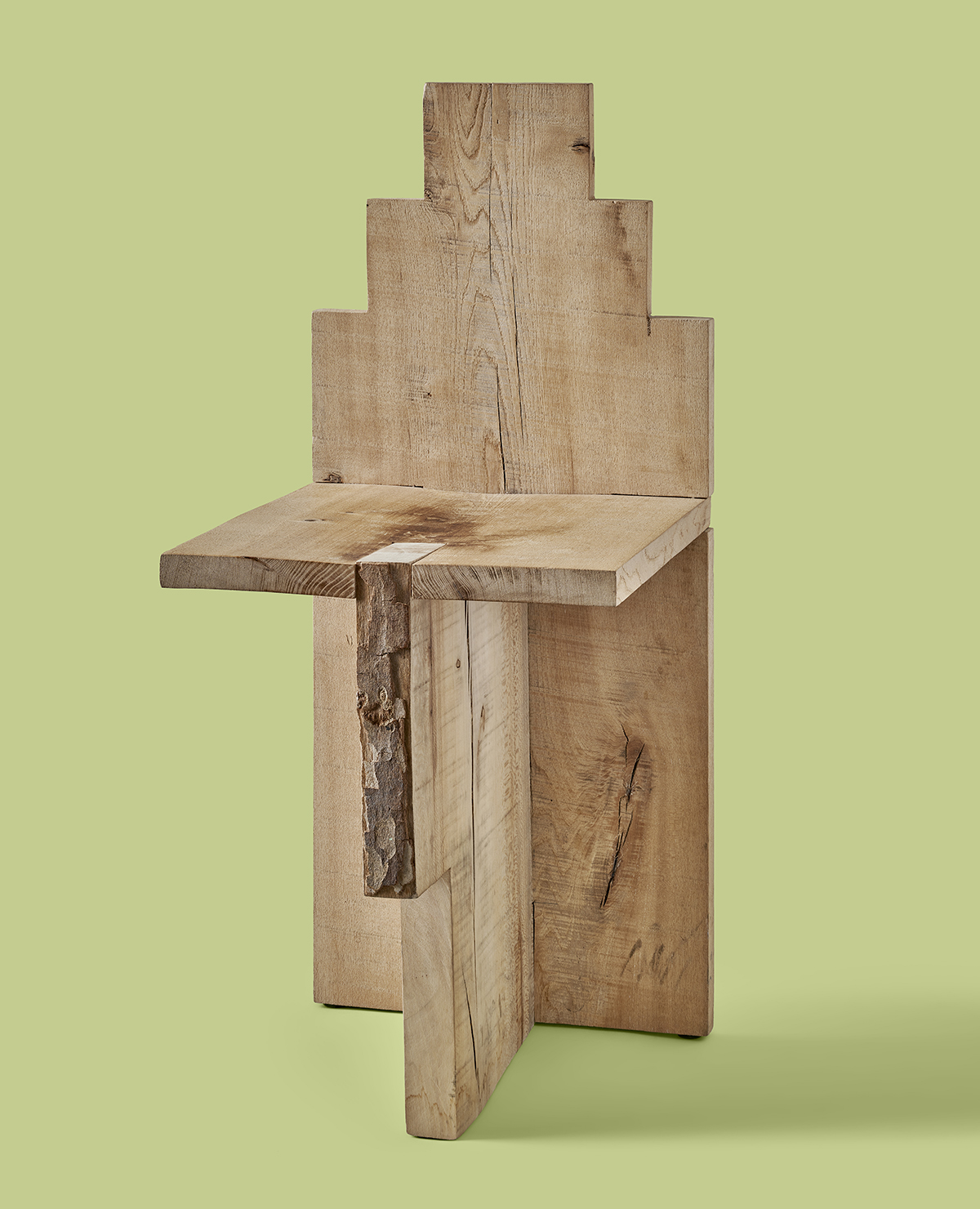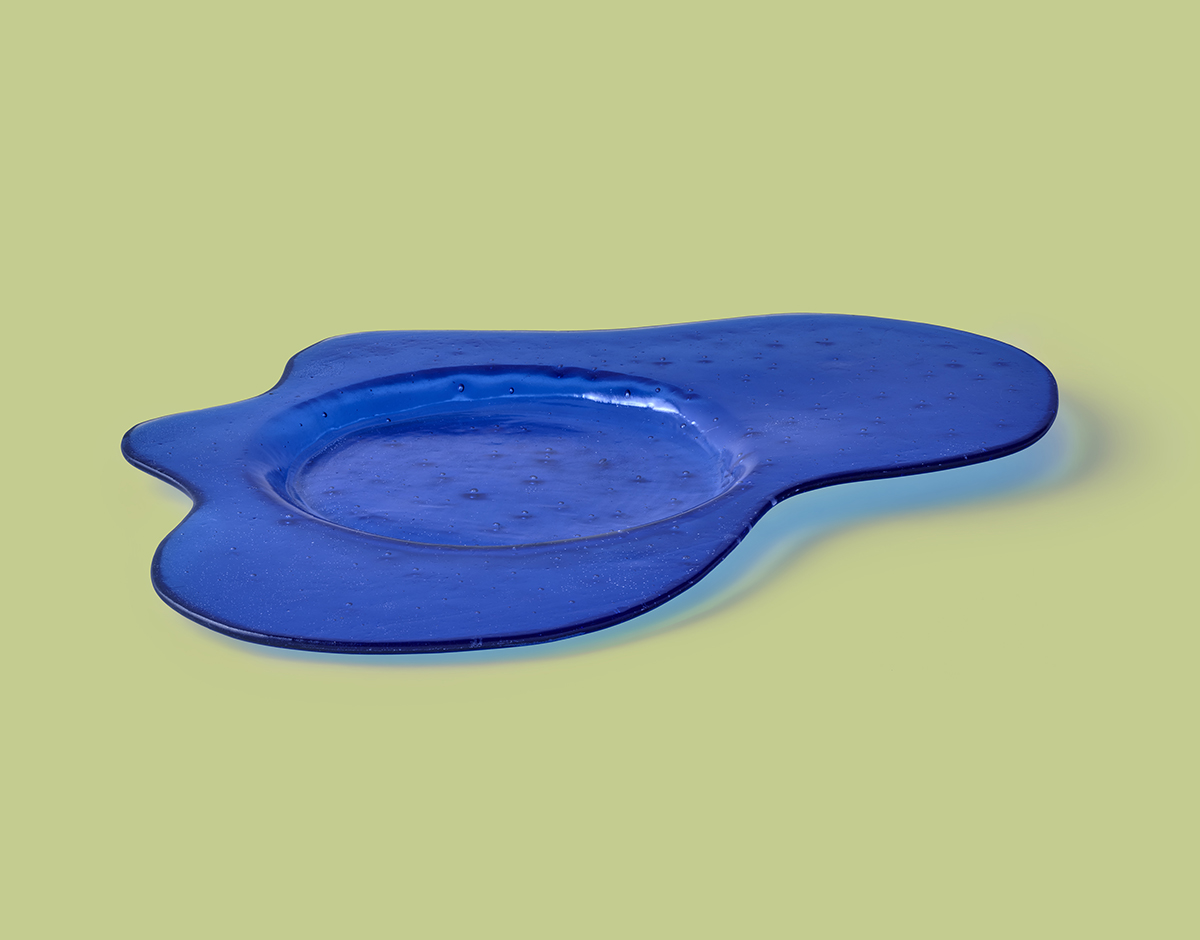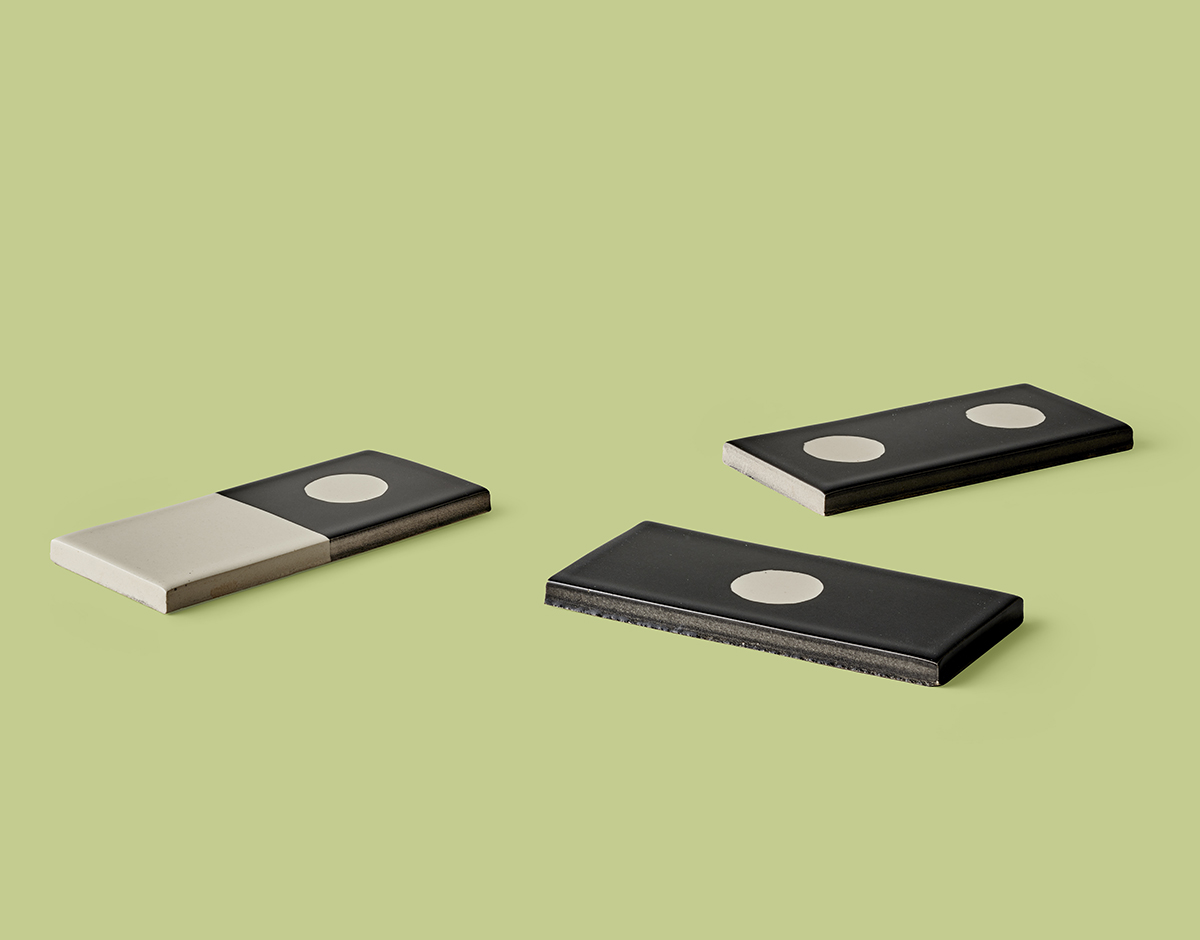 We got some very nice new photos from the Paris studio Thiry&Filliatreau, which is the shared practice of Margot Thiry and Arsène Filliatreau. Their Aztec architecture–inspired T chair was a favorite at last year's Collectible exhibition (they also make a similar version in black lava stone and pink acrylic), but their blobby Egg plate and ceramic Domino trays are both new to us. All three projects came out of residencies the duo did in Mexico a couple years back. Photos courtesy of Guadalajara90210 and Ruben Garay.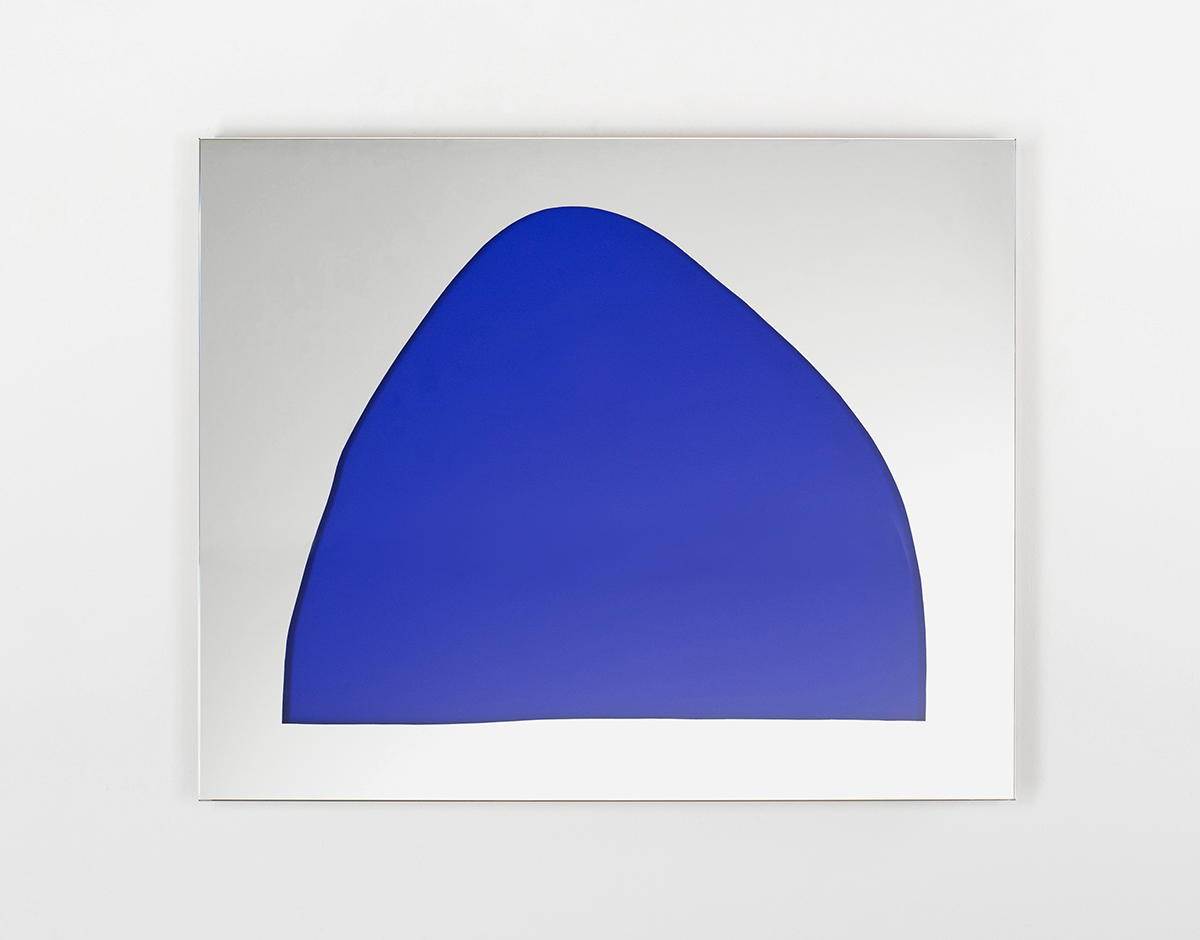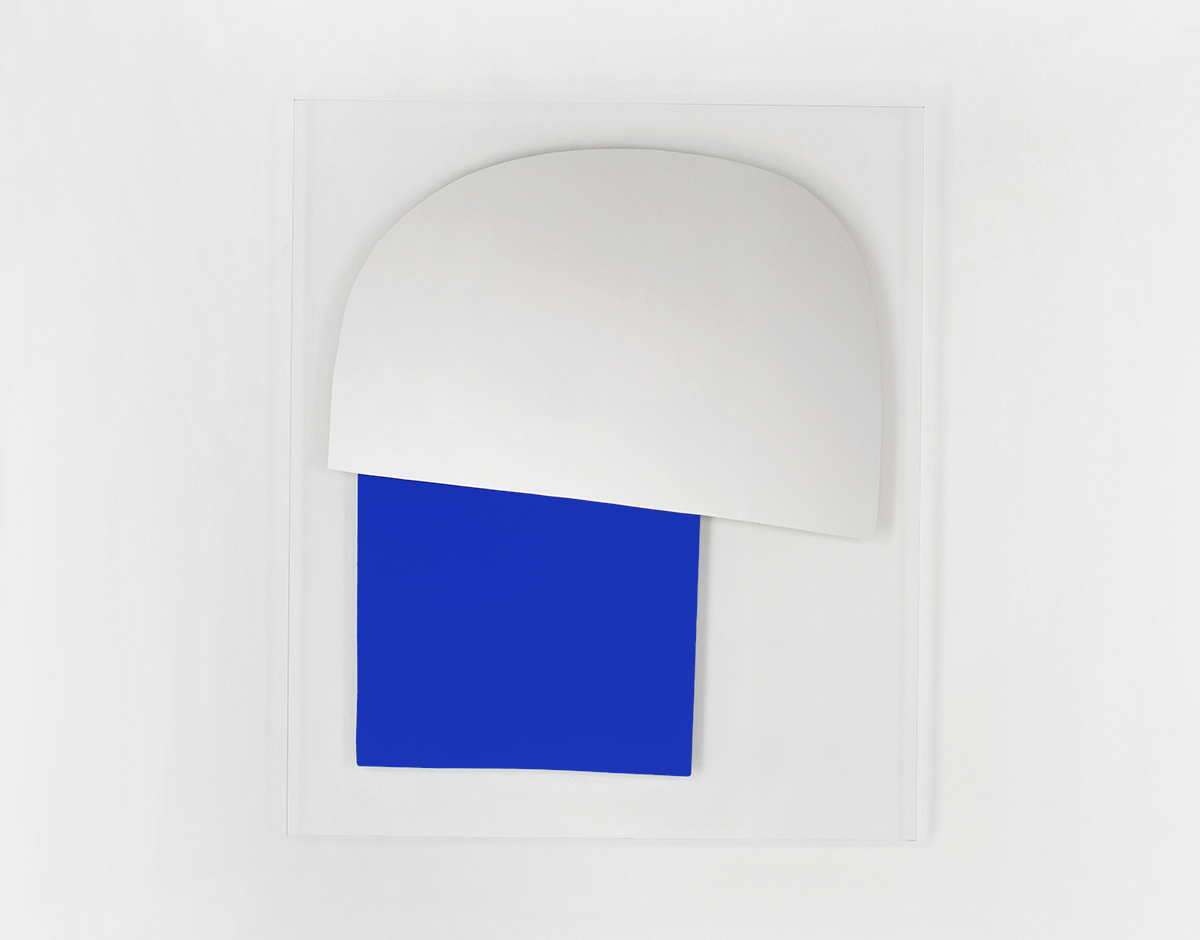 Ben and Aja Blanc just made a series of three one-of-a-kind Yves mirrors for The Future Perfect, and an email announcing them told a pretty cool story about their inspiration, which "can be traced back several years to a chance encounter with Yves Klein's widow, Rotraut Klein-Moquay. Through Aja's father, who lives next door to Klein-Moquay's studio manager, the Blancs were able to tour Klein-Moquay's studio and privately view numerous stored works by the late Klein. Some years later, while on an anniversary trip to Paris, the Blancs coincidentally stayed in an apartment that happened to be in the same building as Klein's old studio. They spent a commemorative evening listening to Miles Davis's 'Some Kind Of Blue' and discussing Klein's work, a conversation that they continued for some time and brought back to their own practice. Now, working with the official pigment released through the Yves Klein Foundation, Ben and Aja Blanc have produced these new mirrors, which feature the first use of additive color in their work."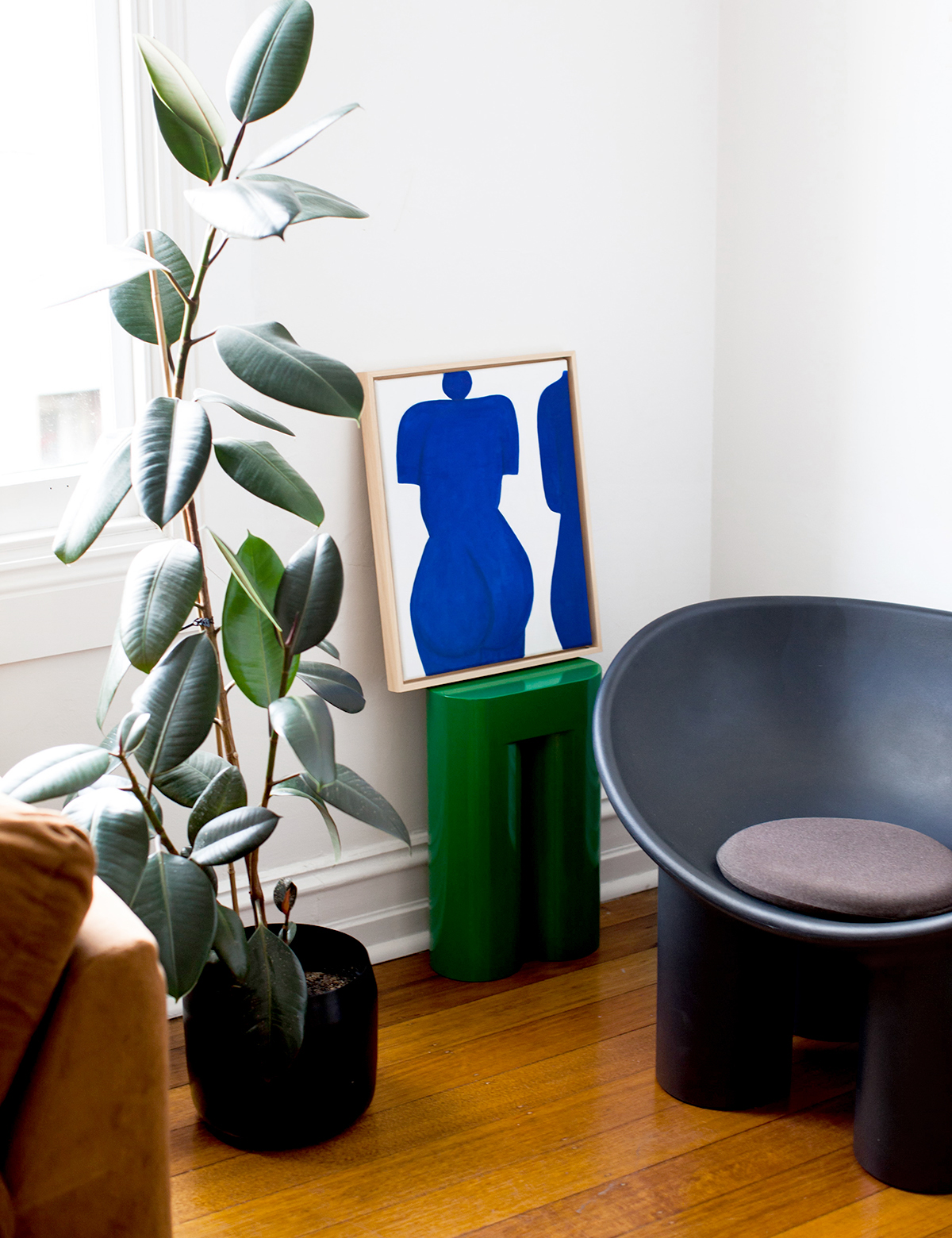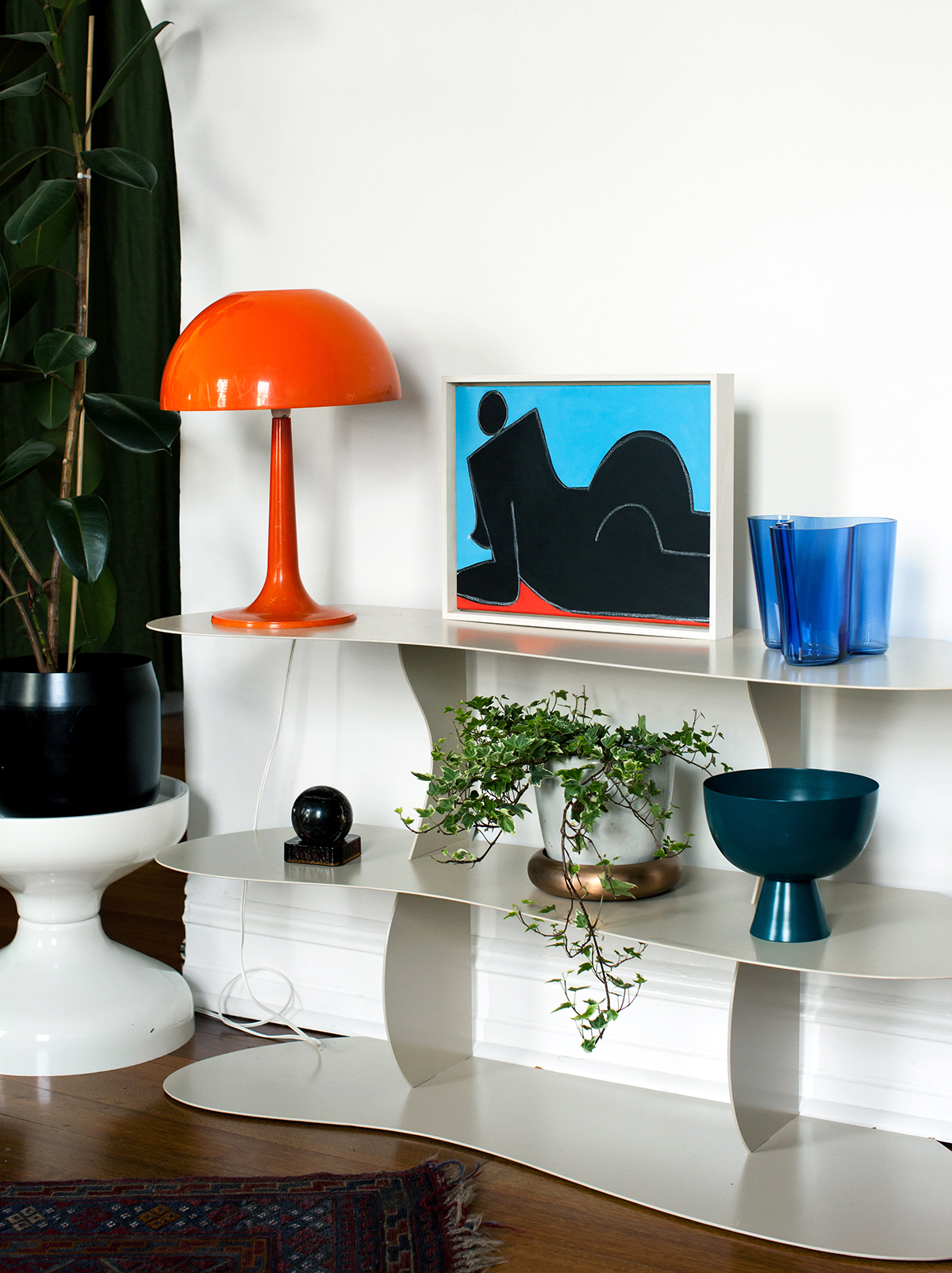 We recently discovered Sunday Salon through the Instagram account of Nicole Lawrence, whose metal shelving unit is pictured above — it's an online source for affordable art that drops new series by up-and-coming Australian artists on the first of each month. The images above are campaign shots for Sunday Salon's May collection, and the paintings featured are both by Lucie Howson. (The cute green stool/table is by Jack Edward Fearon.)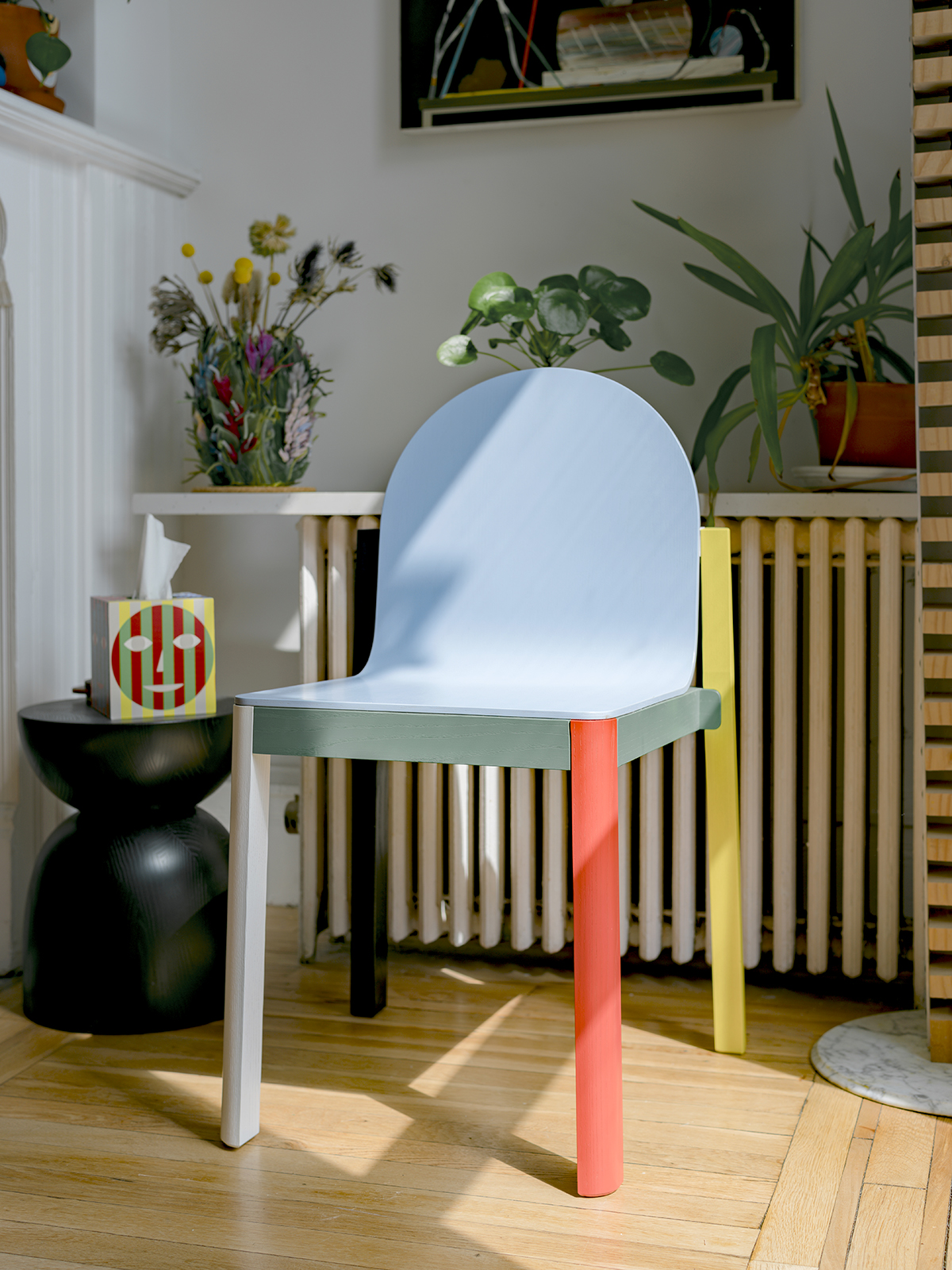 Ellen Van Dusen has Dusen Dusen-ified Stine Aas's Cleo chair for Dims, which is on pre-order at the moment. Not sure you'd want six of them around the dining table, but it's super as a standalone accent chair, as shown here. Reminds us the teeniest bit of Adam Goodrum's Stitch Chair for Cappellini (which we're a little surprised hasn't been reissued yet). Photo by Sean Davidson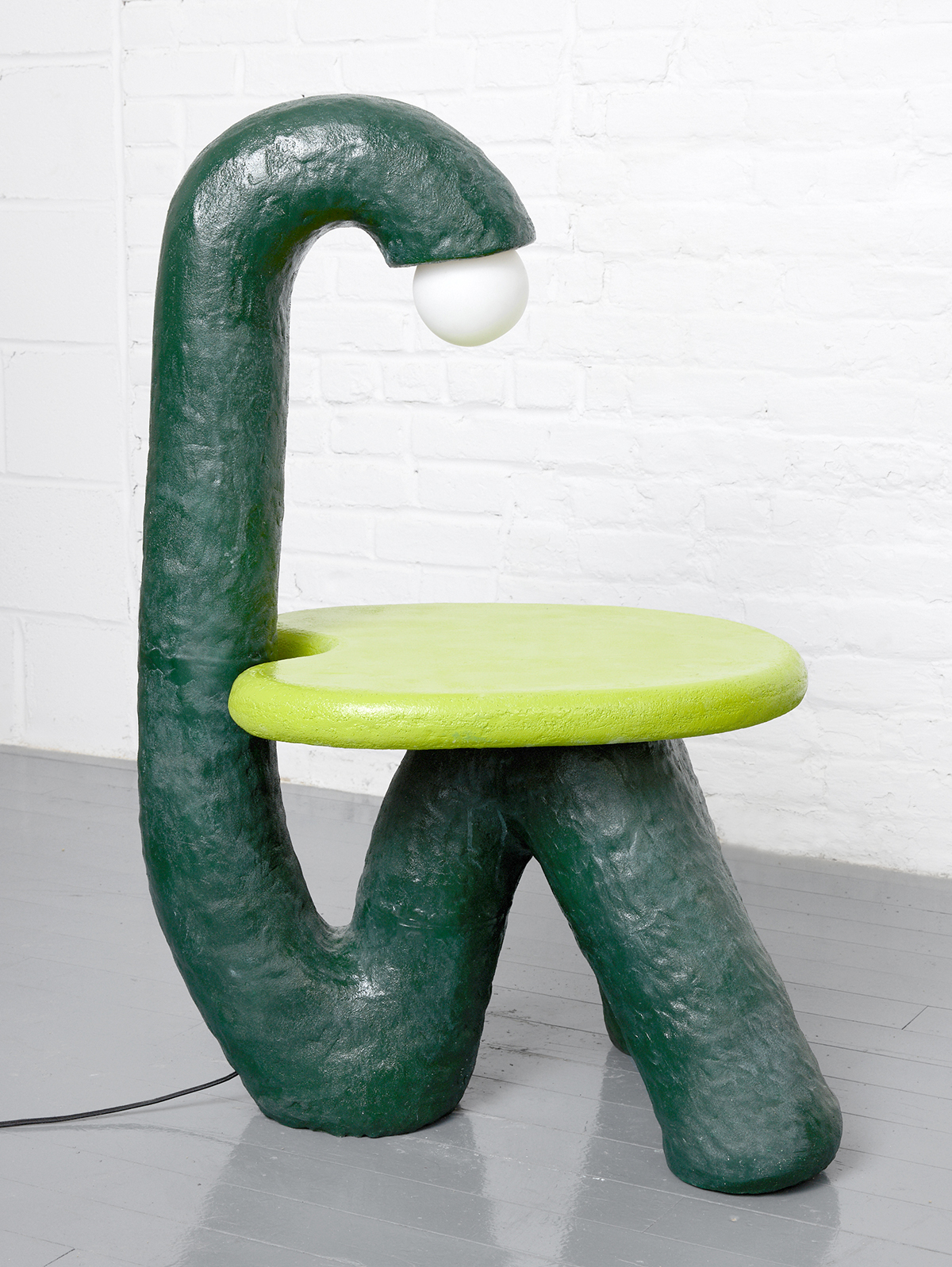 Just a fun dinosaur-ish lamp/table combo by Ellen Pong, whose charcuterie tissue box we featured a couple of weeks ago. It's made from ceramic, epoxy, and acrylic paint.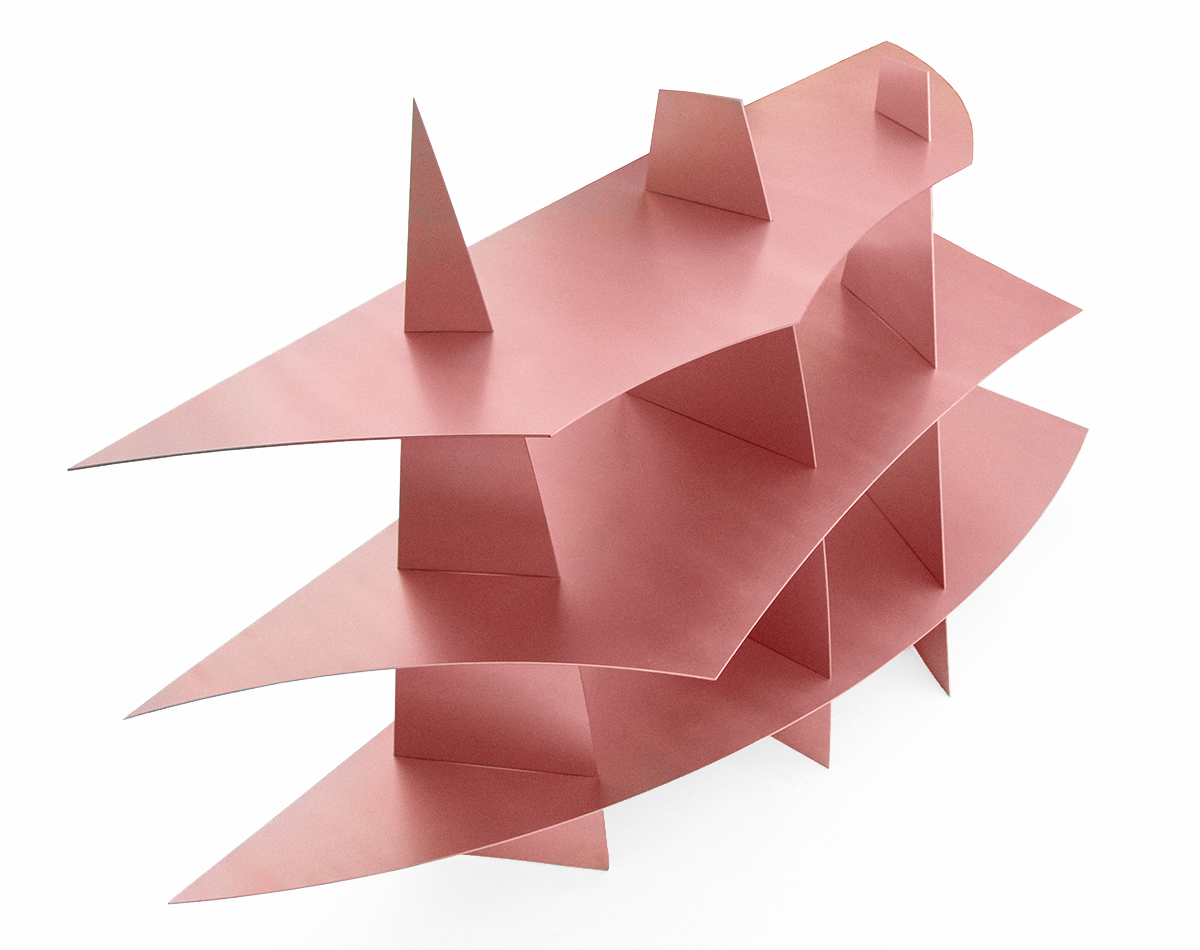 The Fragmented Shelf by Objects With Narratives is made from 3mm aluminum plates that the designers — brothers Nik and Robbe Vandewyngaerde — break into jagged shards, coat in pink, and slot together.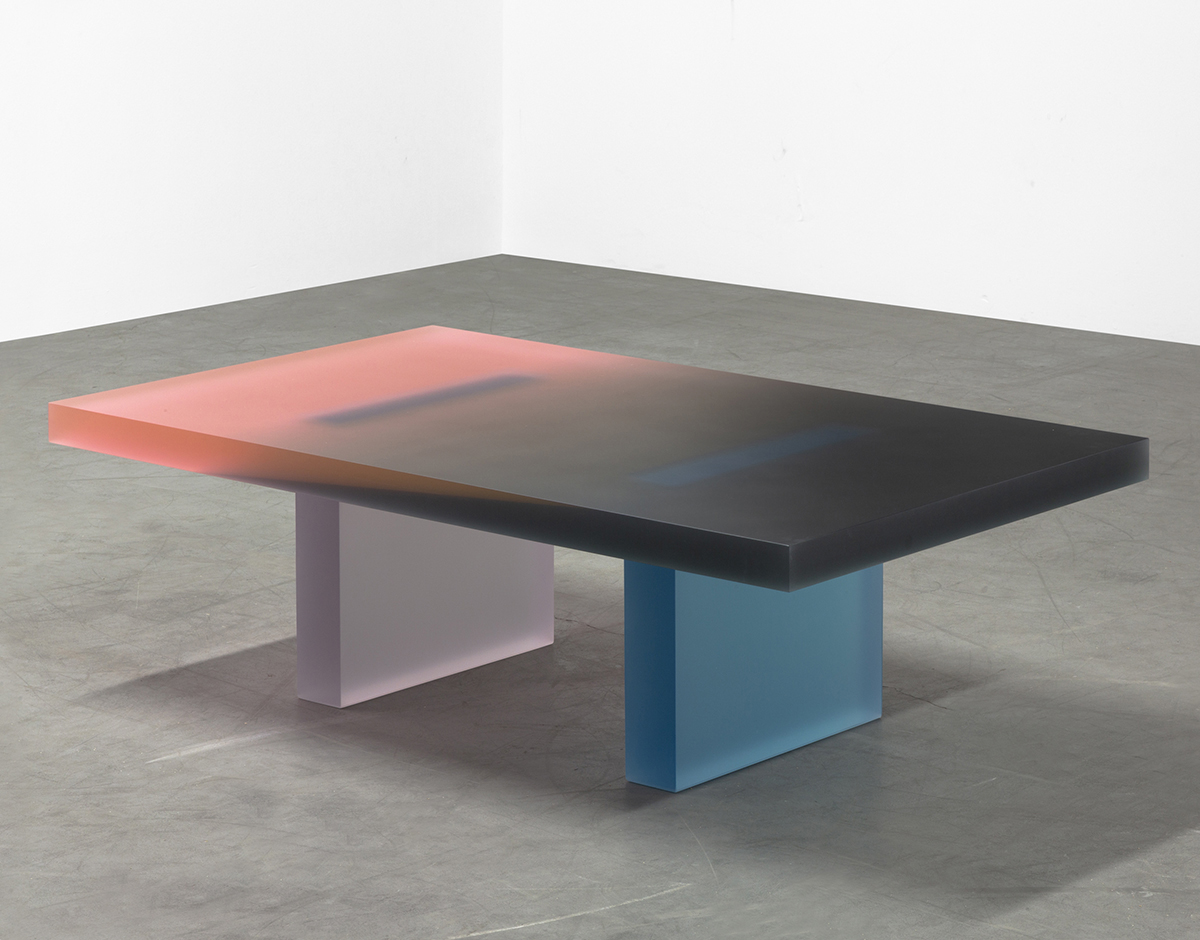 We really like the punchier colors of Korean designer Wonmin Park's latest Haze table, which pairs pastels with a super saturated hot pink. Park started the series way back in 2013 but it's still going strong!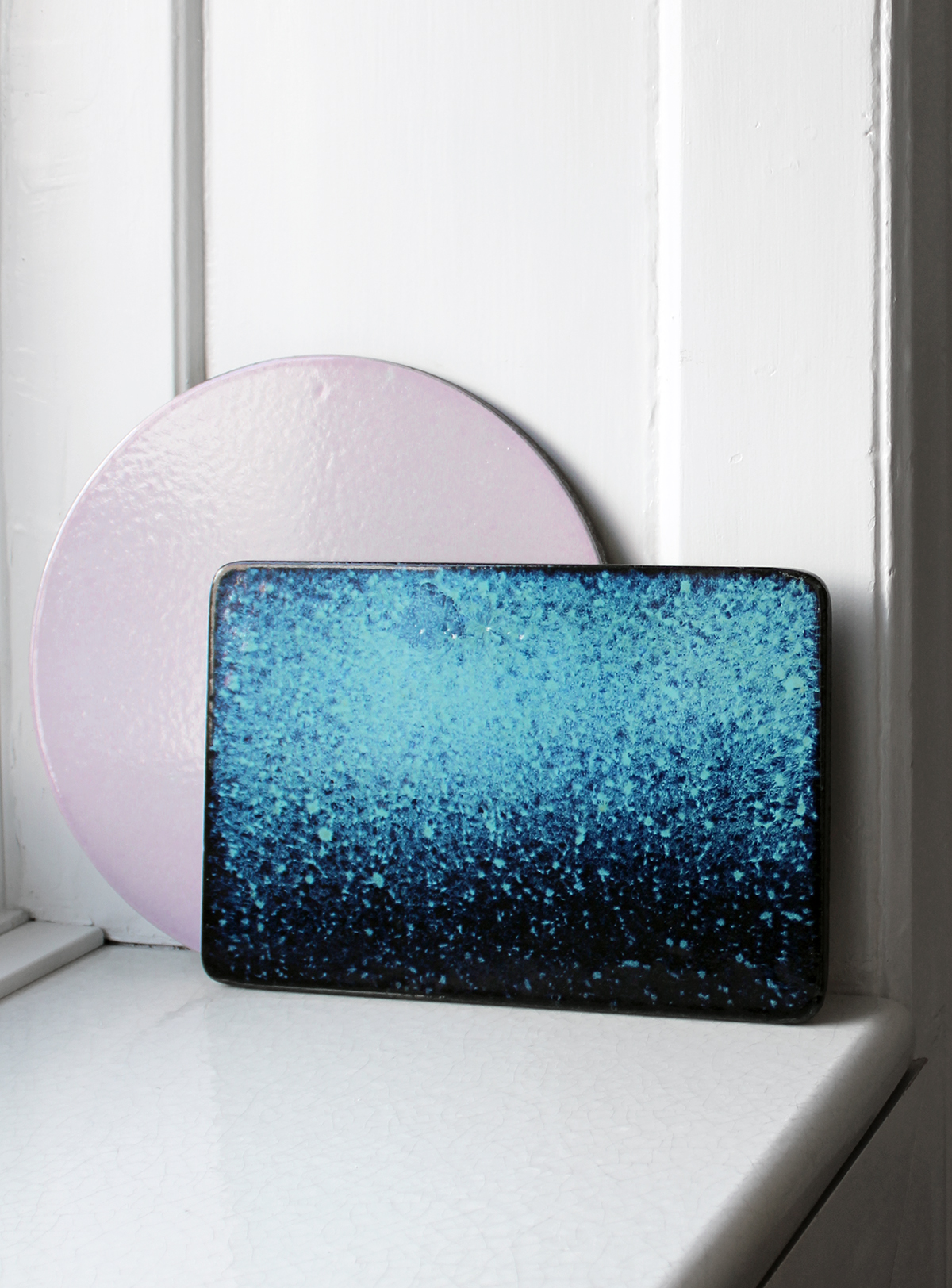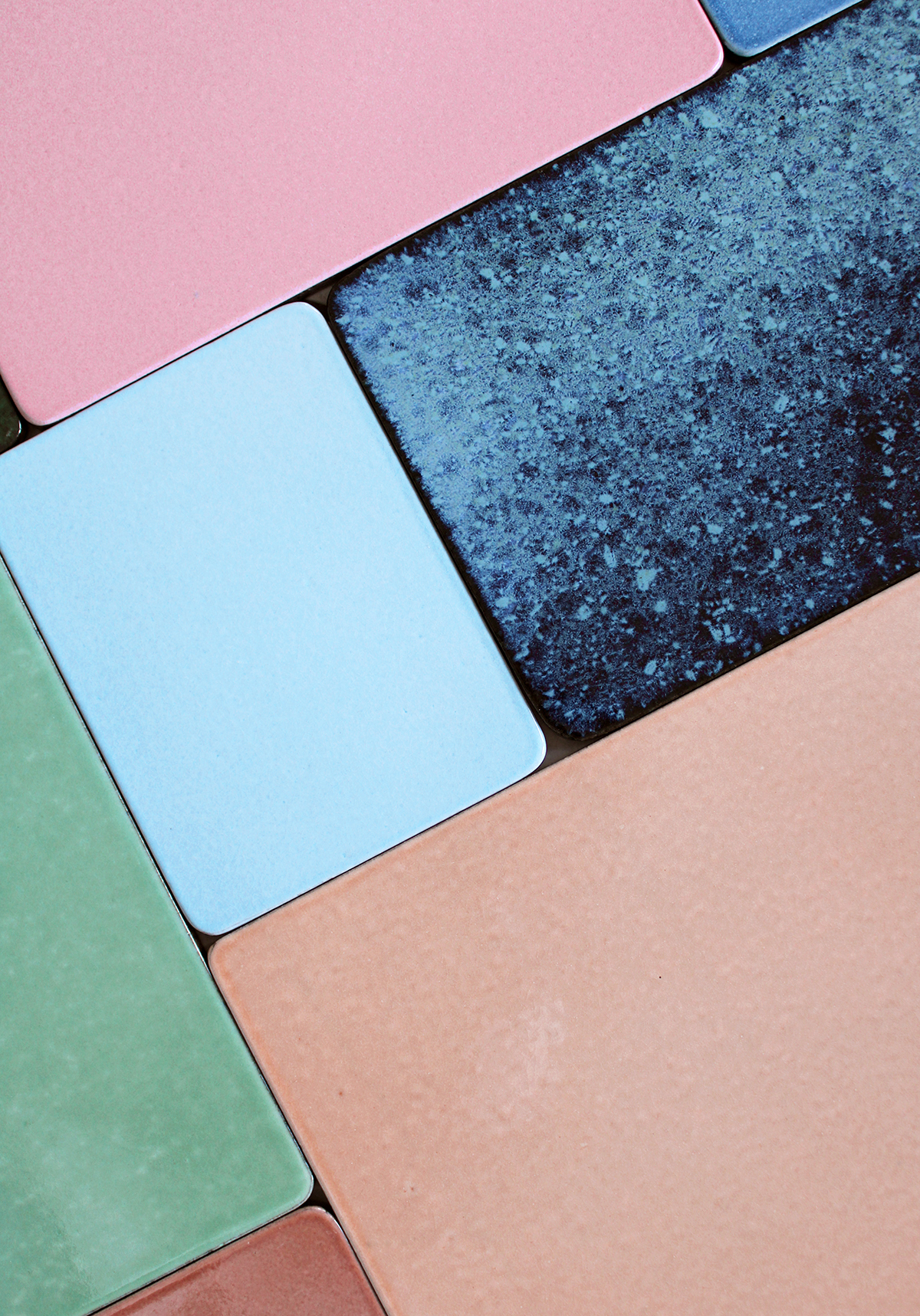 The Danish company Made a Mano makes interior and exterior tiles from Sicilian lava stone, sourced from Mount Etna, as well as sinks and really pretty tabletops. But if you aren't redecorating atm (or redecorating with an ample budget, as it were), you can own a piece of their colorful wares in the form of these serving boards and trivets, which start at 75 Euros and which you can purchase by emailing or DMing the brand.
Exhibitions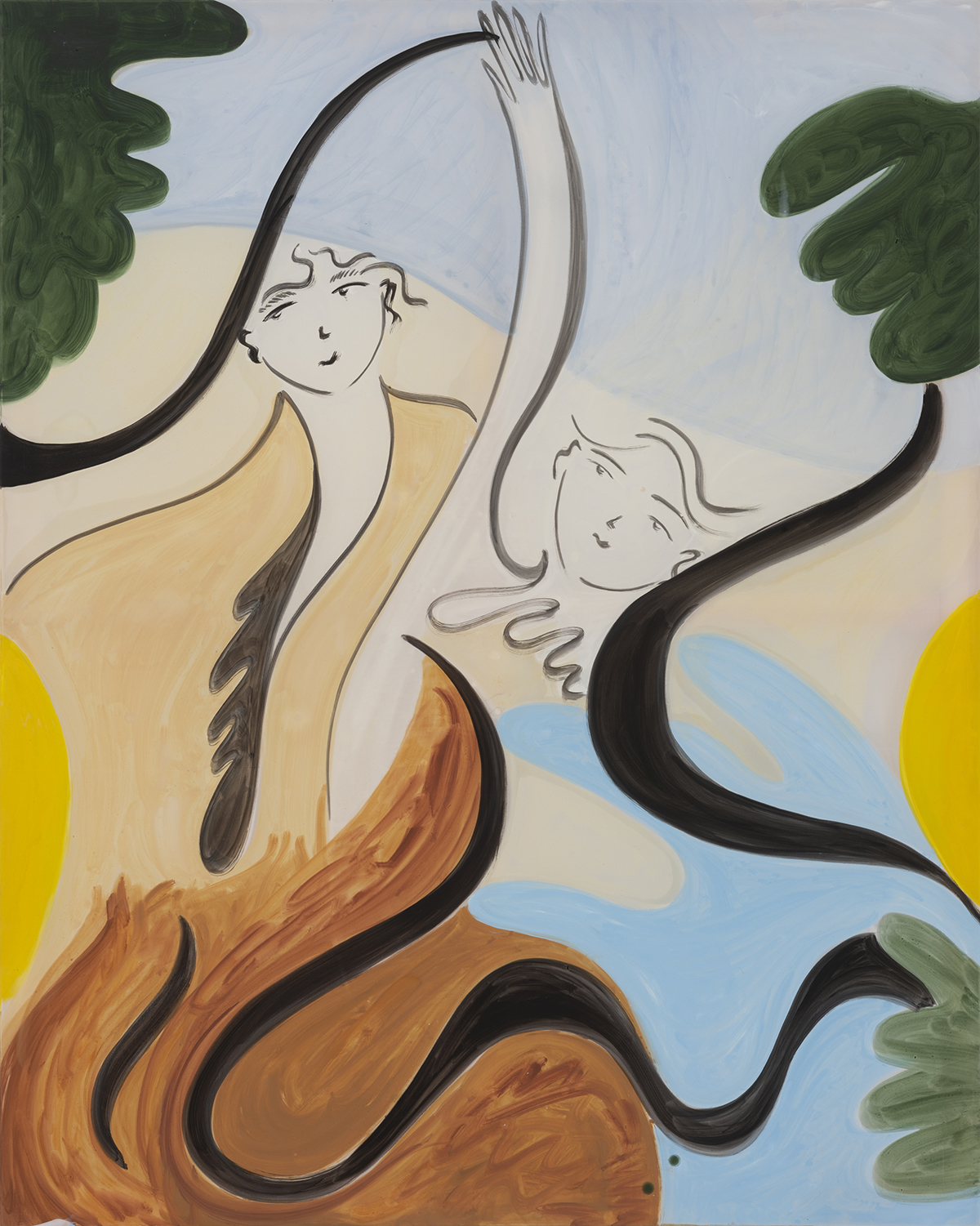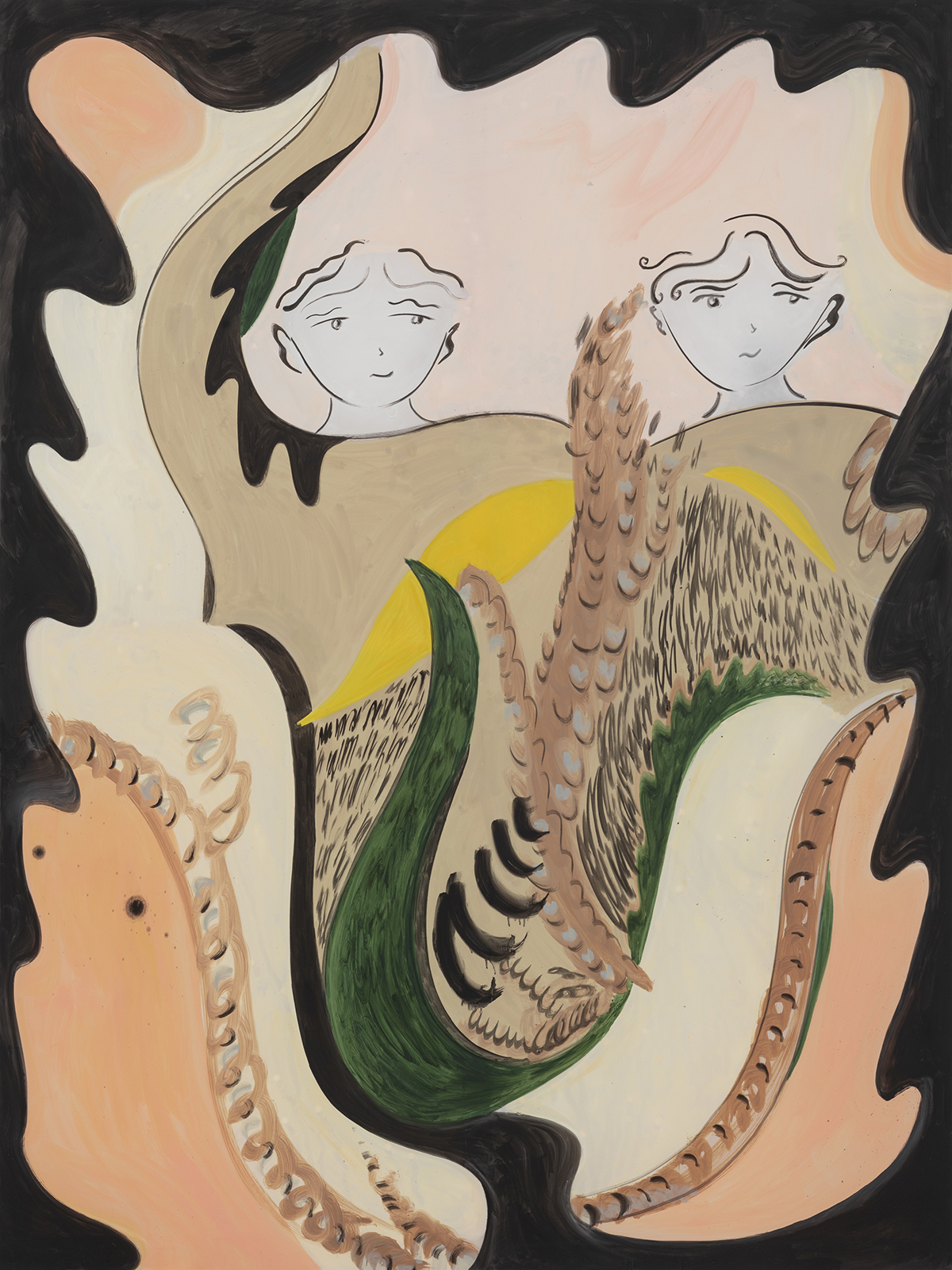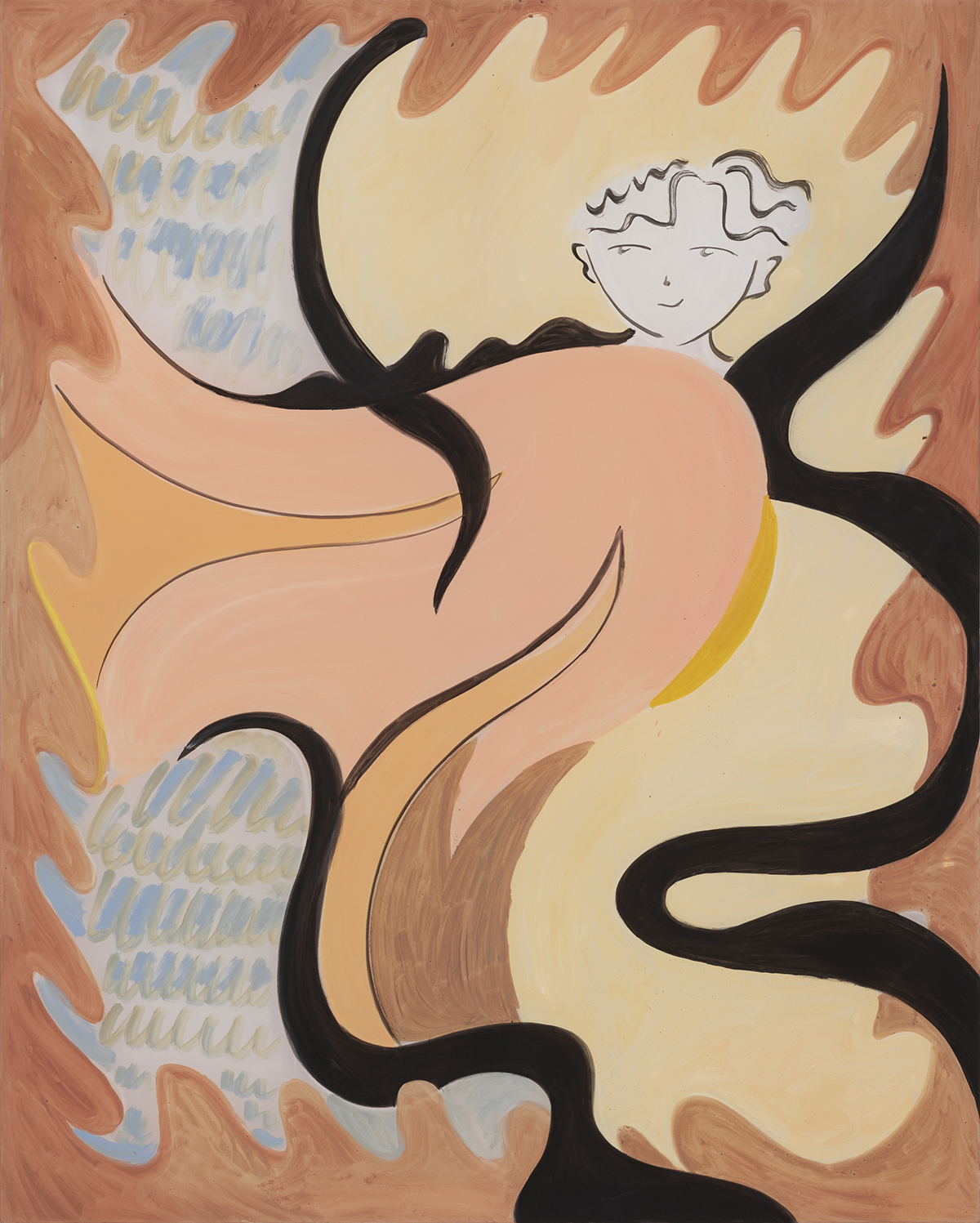 How strange and beautiful are these paintings by London artist Yulia Iosilzon? The Brooklyn gallery Carvalho Park is currently hosting its second solo show of her work, now through next weekend, called A Chorus of Beauty and Menace. The works, made during lockdown, depict "an Arcadian playscape — a non-existent world hovering above the landscape and set amongst the clouds, of Iosilzon's singular and emphatic vision."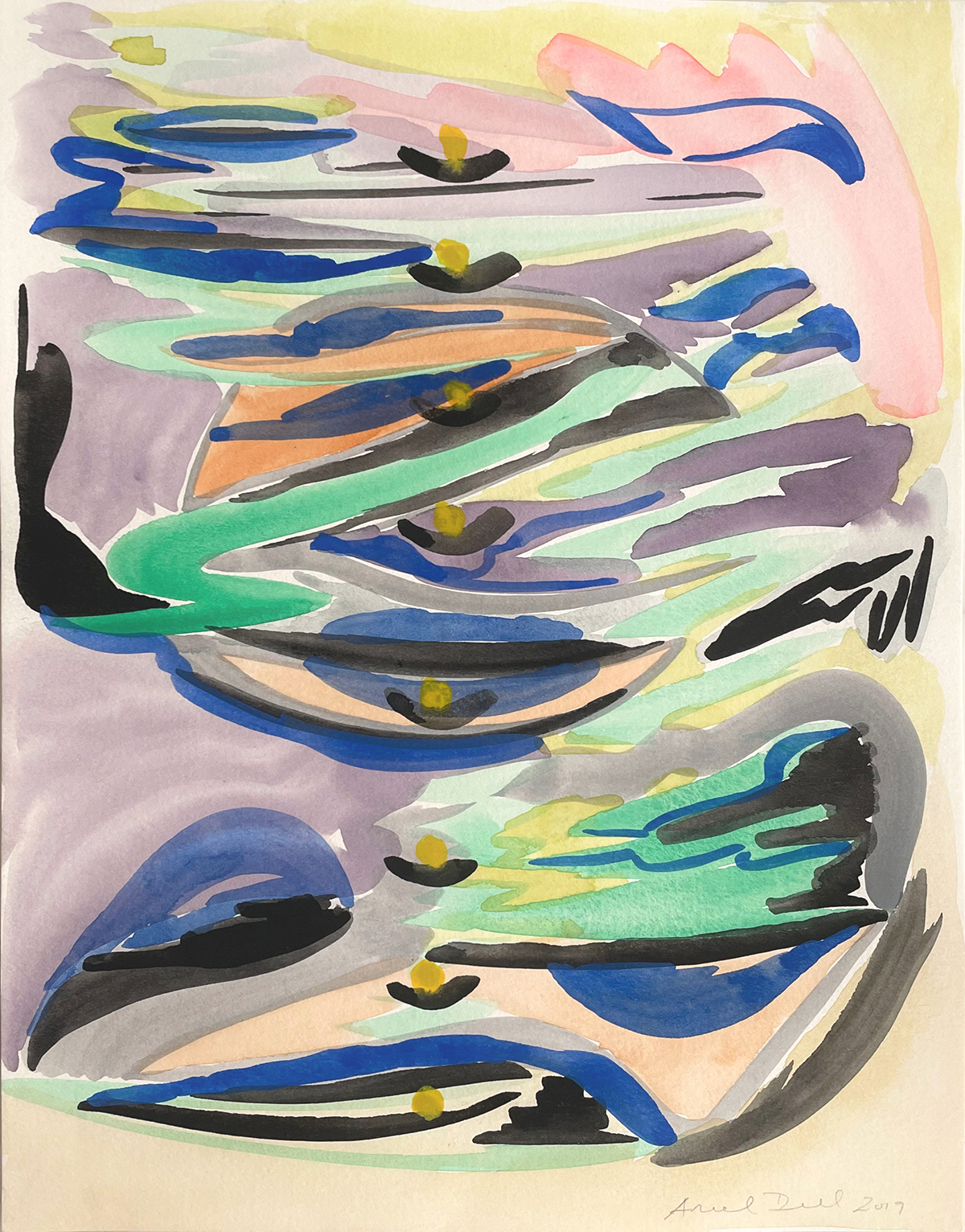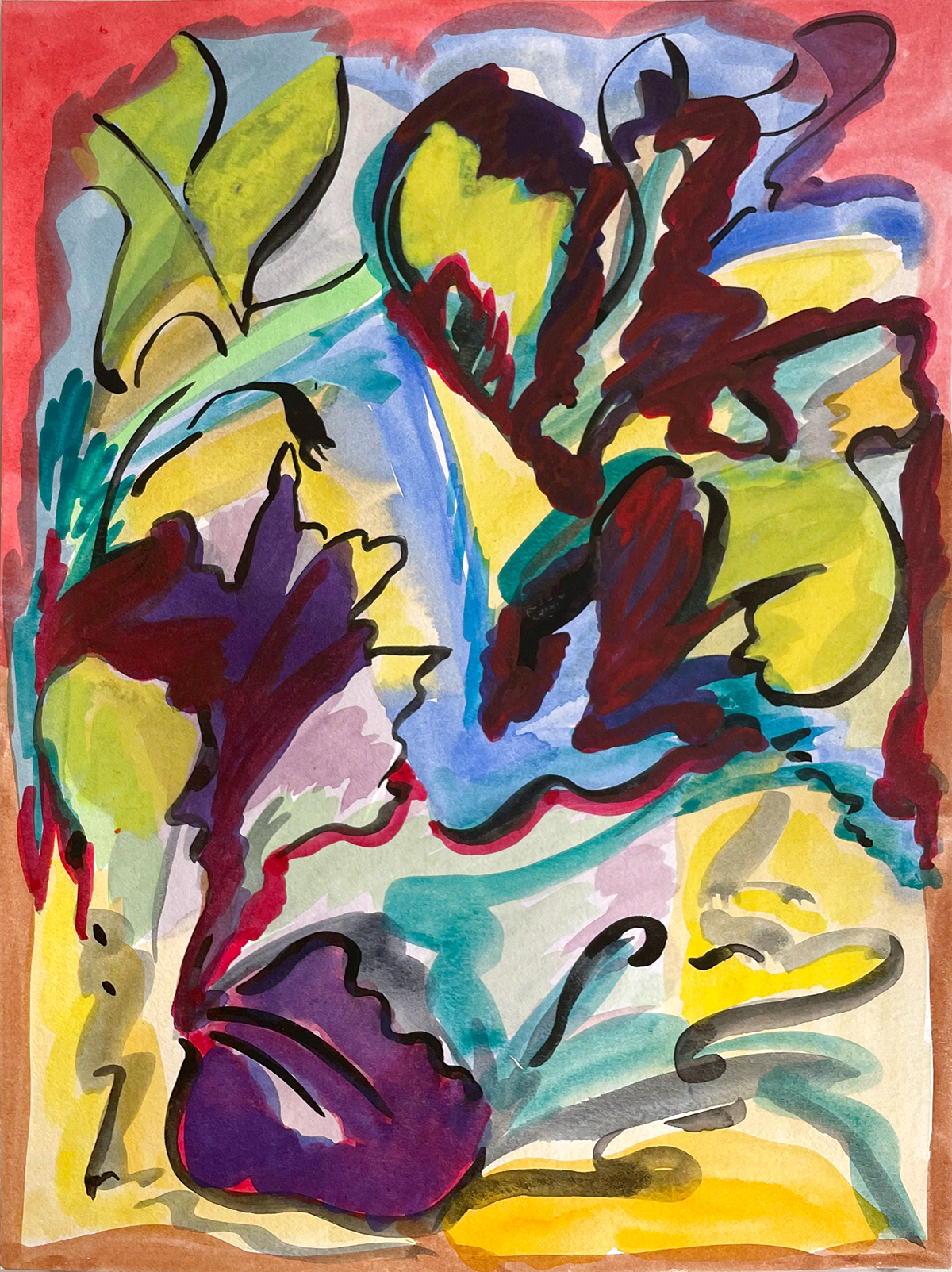 Across the country in Downtown LA, the gallery Ladies' Room is about to open a solo show (on May 8) of small works in watercolor, gouache, and pencil on paper by painter Ariel Dill that "draw variously from the visual languages of Surrealism, children's book illustrations, and Japanese prints." They're abstract, but also suggest faces, bodies, and foliage. And the color palettes are excellent.