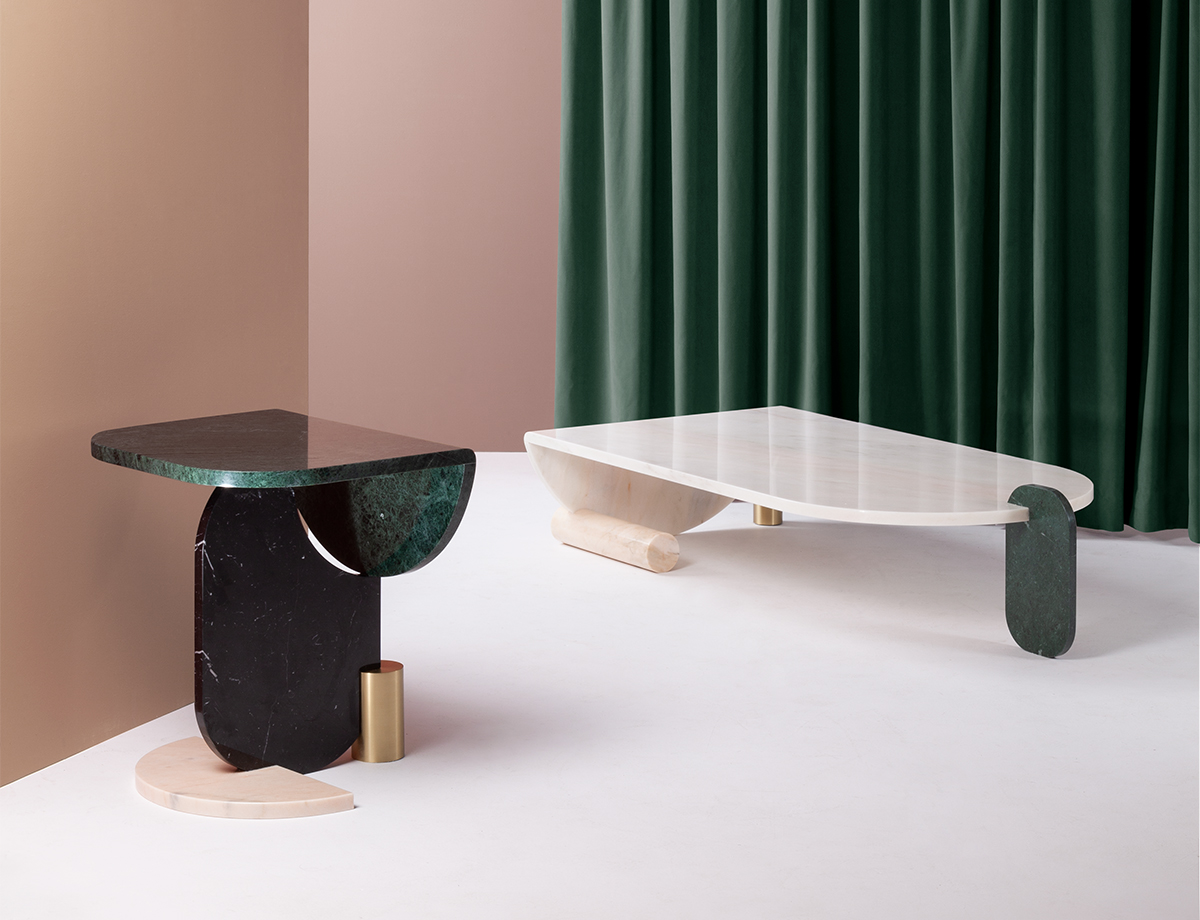 A weekly Saturday recap to share with you our favorite links, discoveries, exhibitions, and more from the past seven days. This week: the American designer having a breakout year, the Portuguese design studios flooding our submissions line, and the iconic Norwegian chair that's being re-released in five new on-trend colors.
Discoveries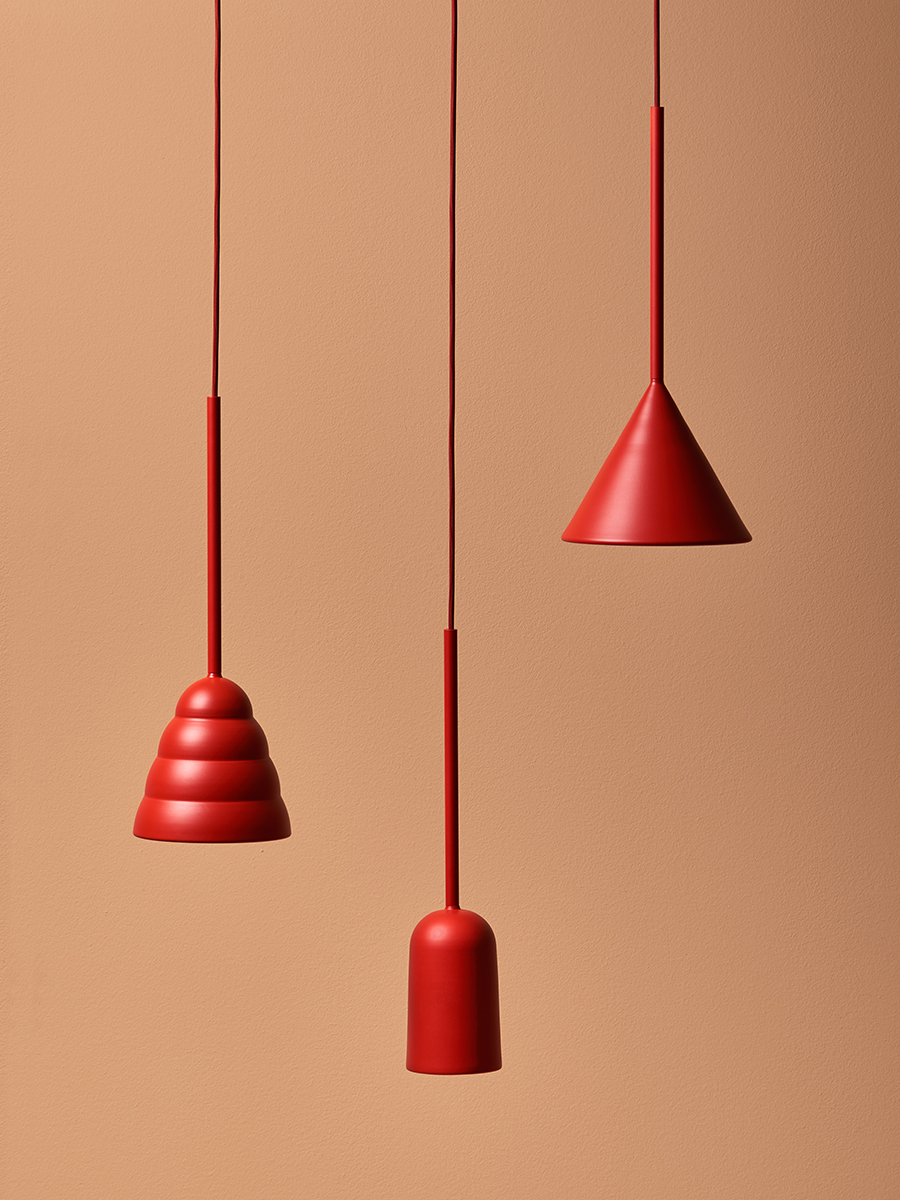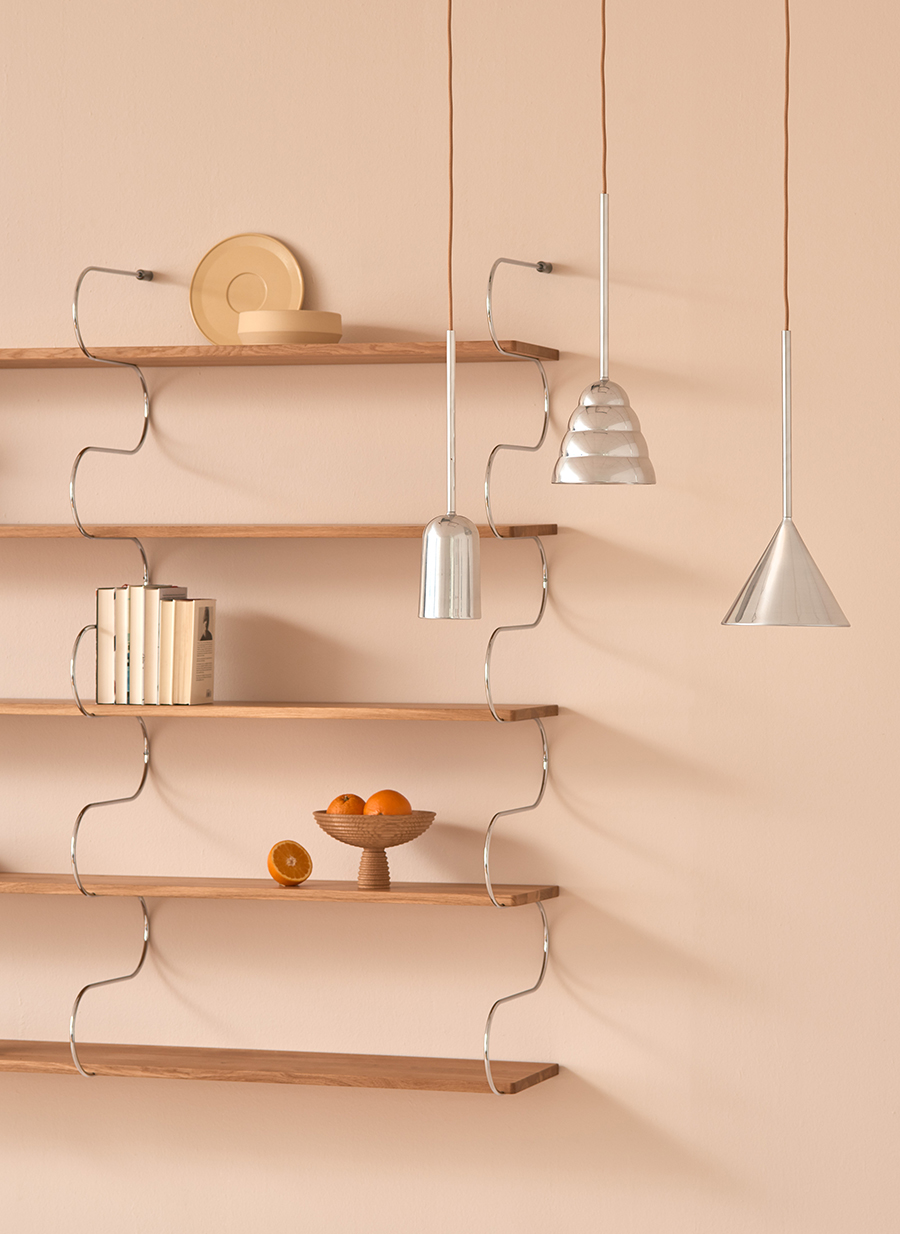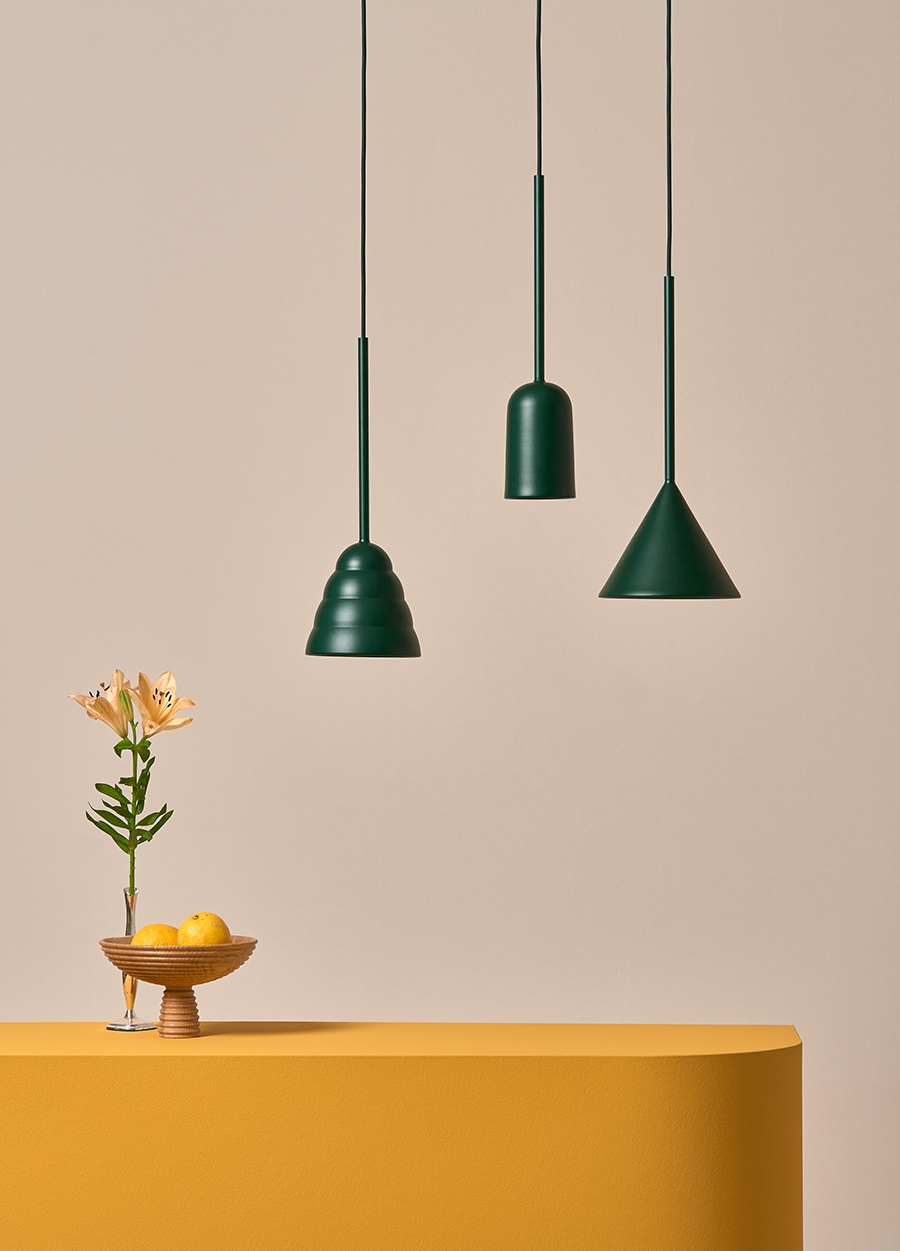 The German brand Schneid's mix-and-match Junit lighting has practically reached icon status by this point, but if those pieces are a bit too colorful for you, their new Figura lights — available in three shade forms and eight different colors — might just do the trick.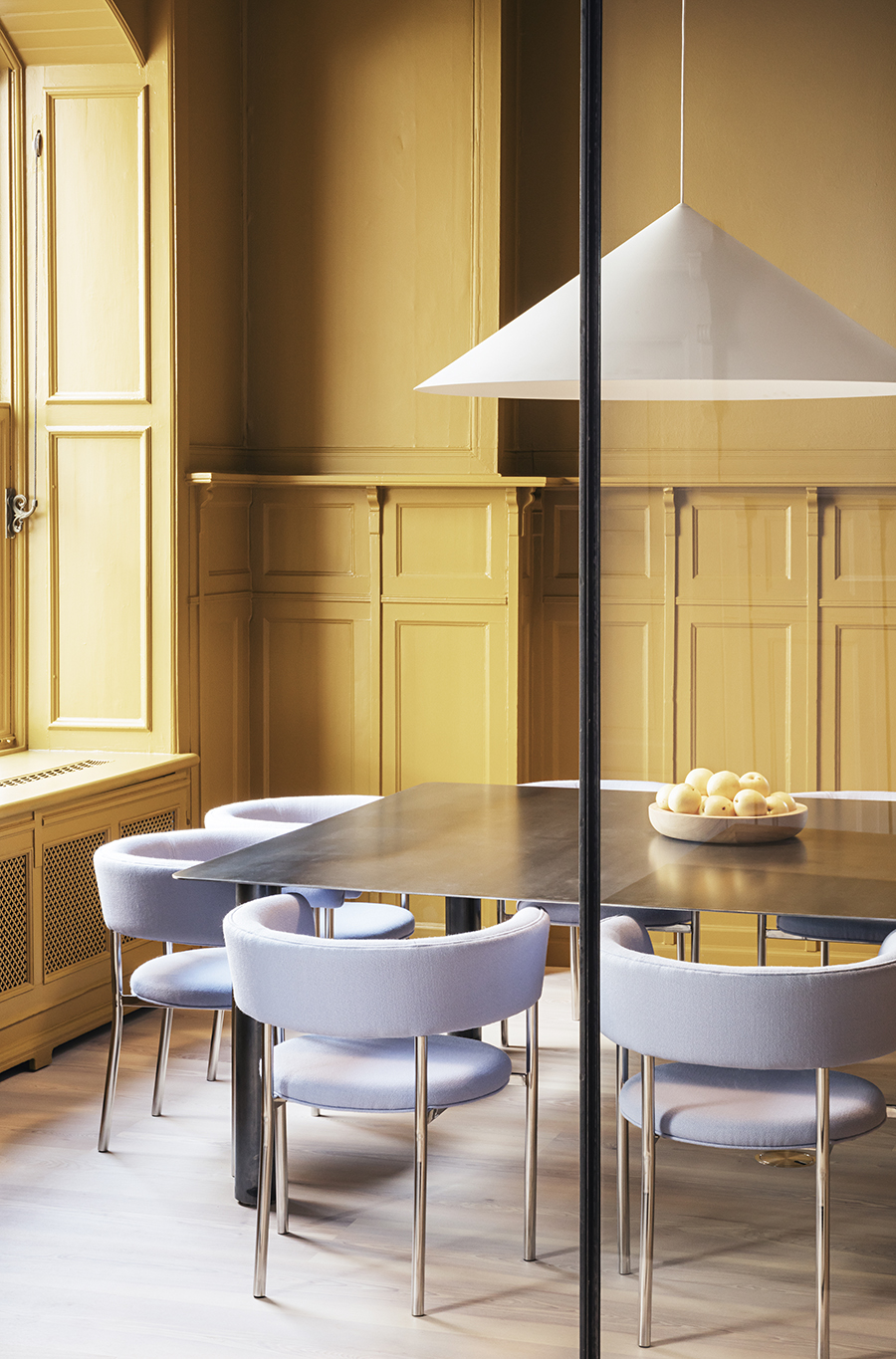 How pretty is this conference room? The Copenhagen-based studio David Thulstrup recently completed a showroom for the Danish flooring company Dinesen and cabinetmaker Garde Hvalsøe inside a famed Gothic Renaissance–style building on the Aarhus harbor. The space is divided into six rooms, and Thulstrup used color to define each space — a minty blue for the kitchen and dining room, yellowy nude for the lounge, mustard for the meeting room, and a dusky purple for the office.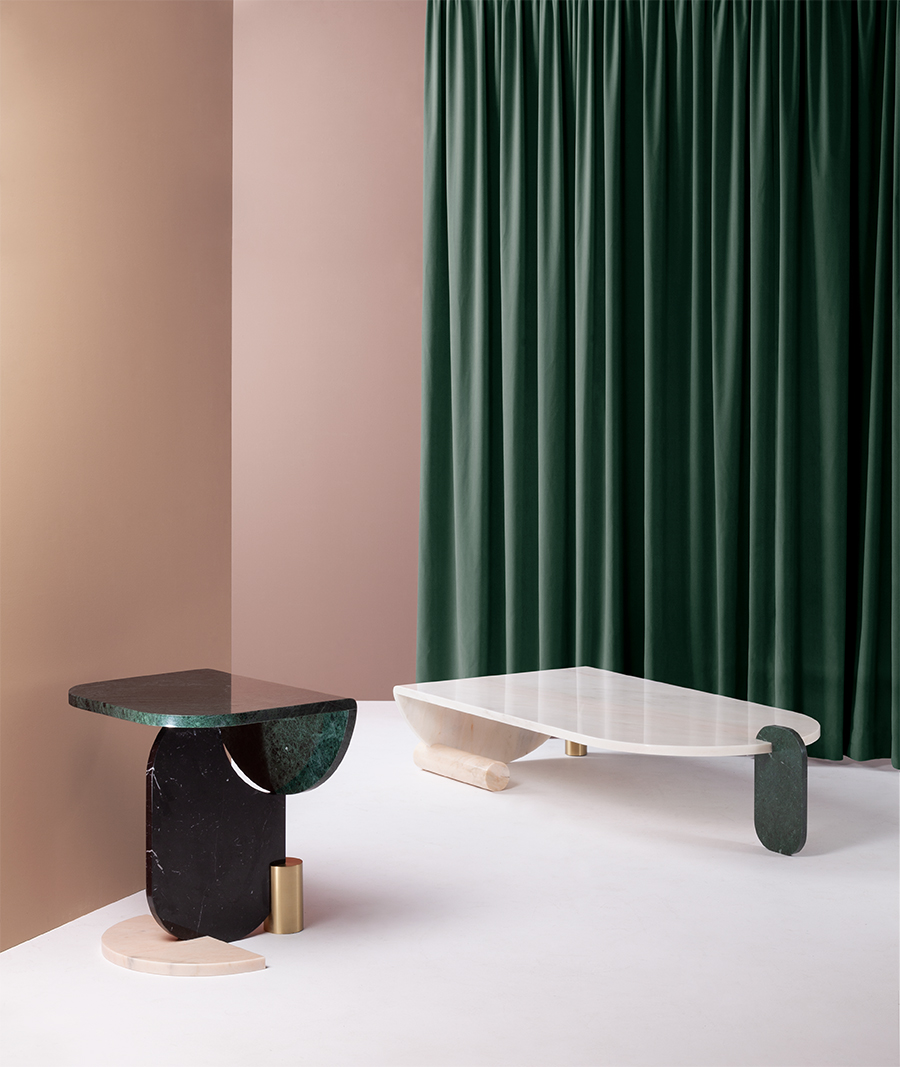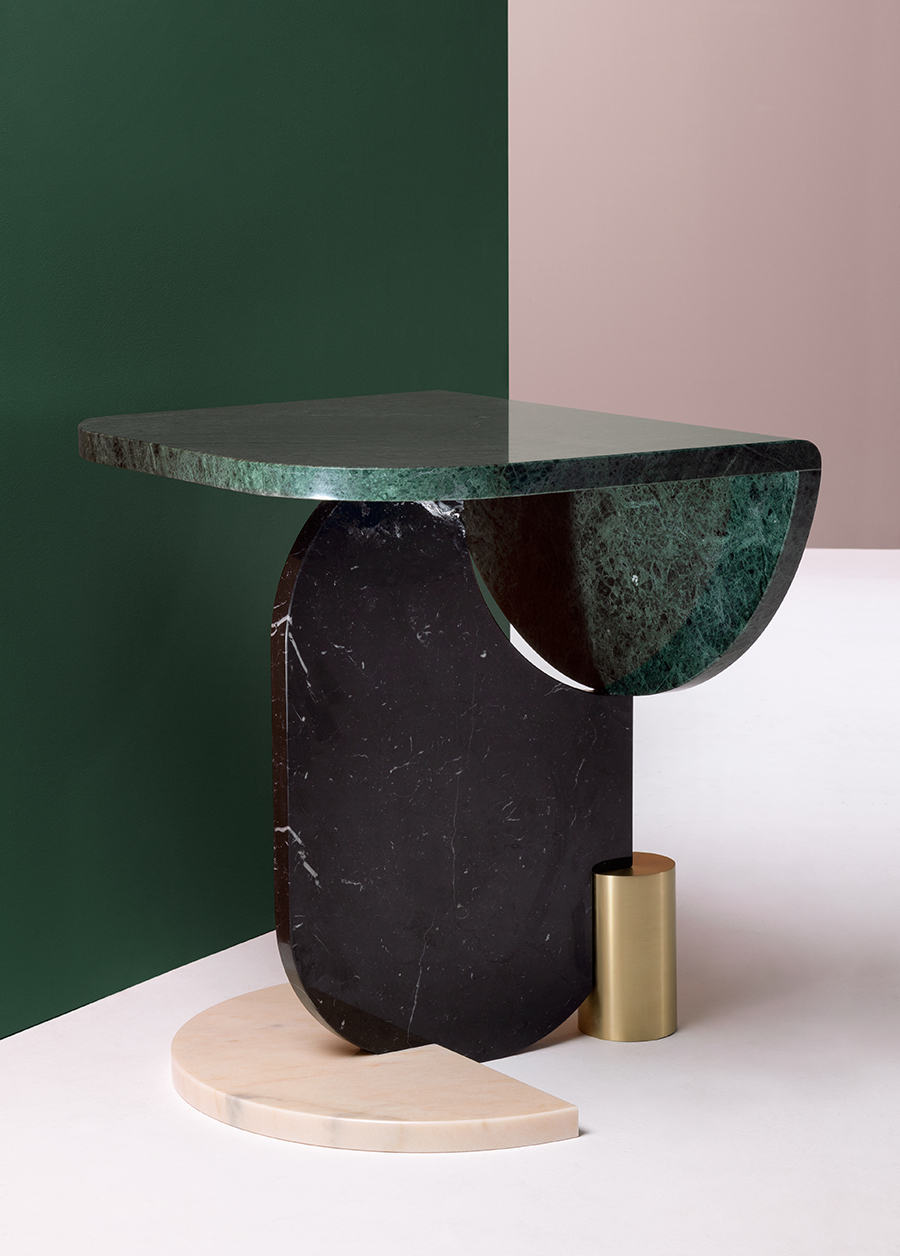 We recently stumbled across the Portuguese furniture company Dooq on Instagram; our favorite pieces are their Playing Games side and coffee table, made from elemental shapes cut from various hues of marble and brass.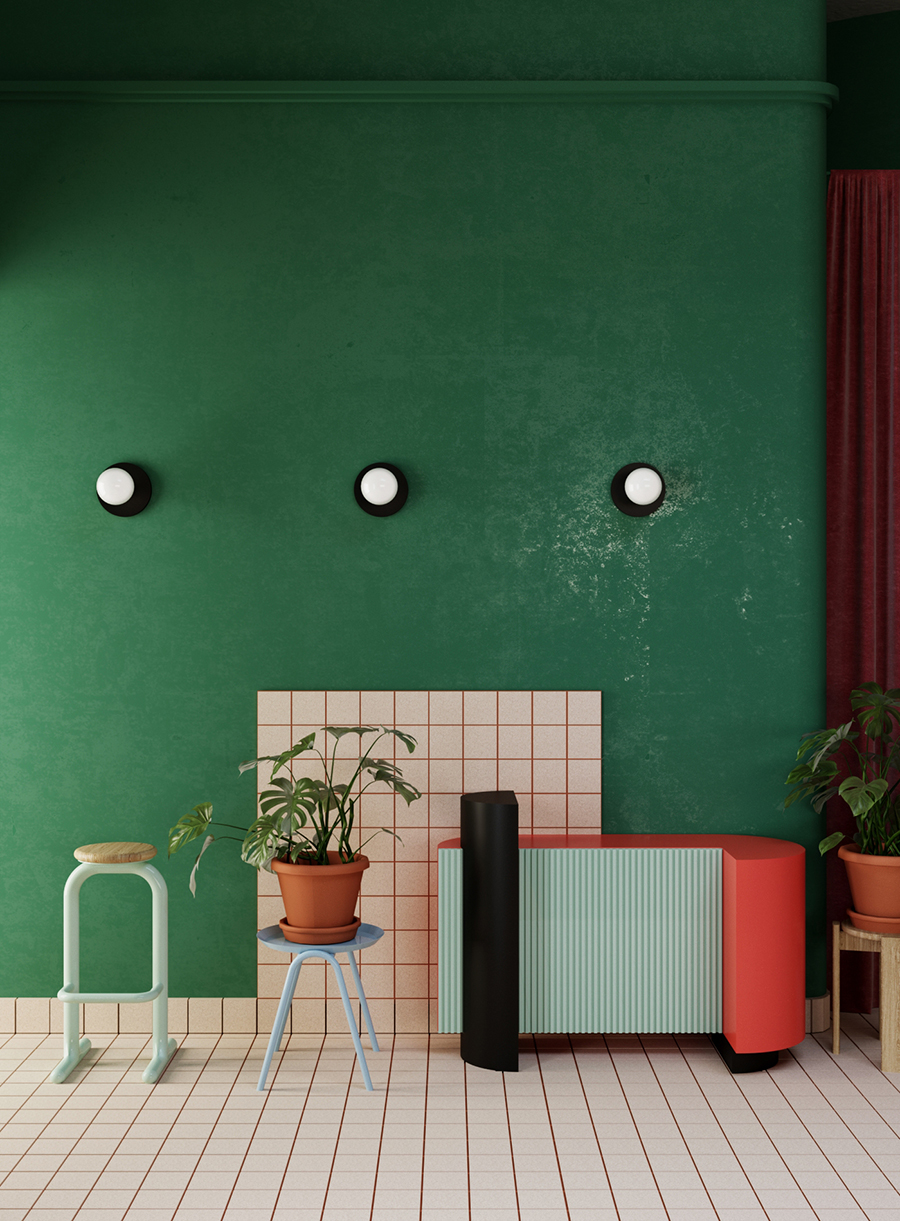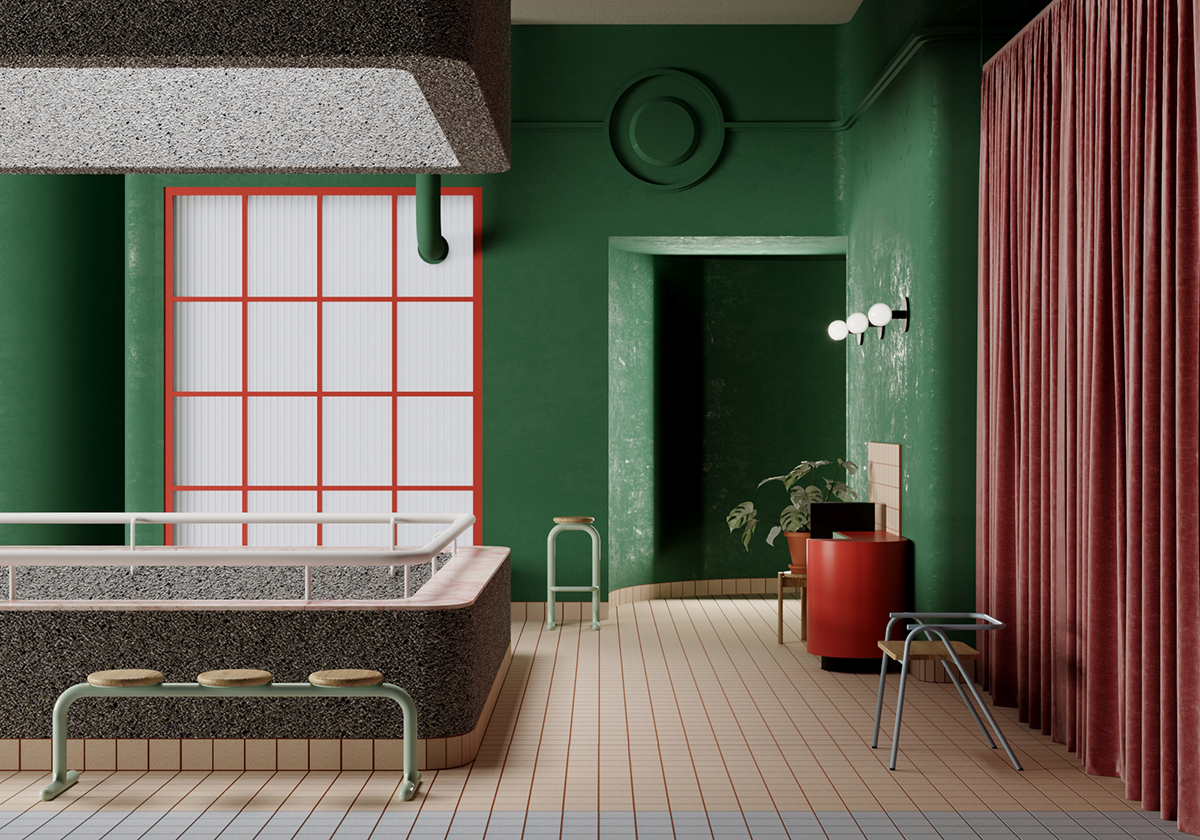 Following their successful campaign collaboration with Tom Hancocks, the Australian brand Dowel Jones recently commissioned Supaform to render an imaginary, three-dimensional environment for their furniture pieces. Maxim Scherbakov, Supaform's founder, explains his inspiration: "The space is a complicated and collective image of Soviet public interiors such as manufactory entryways and halls, old foyers and so on. It's almost impossible to see Dowel Jones in that kind of space so the paradox is cool."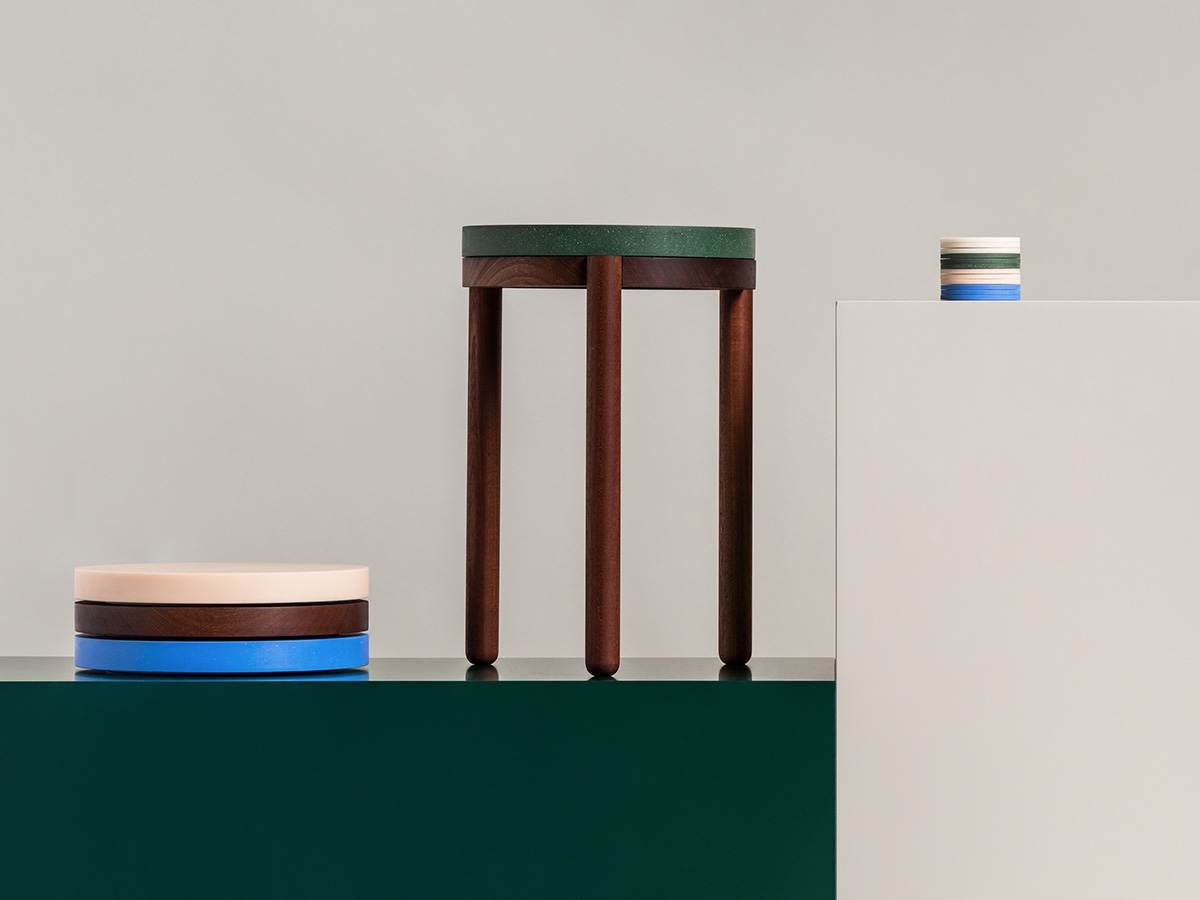 Another up-and-coming Portuguese furniture brand in our inbox this week: Madre, who smartly use the same colored polypropylene elements at different scales for their coasters, trays, and stools.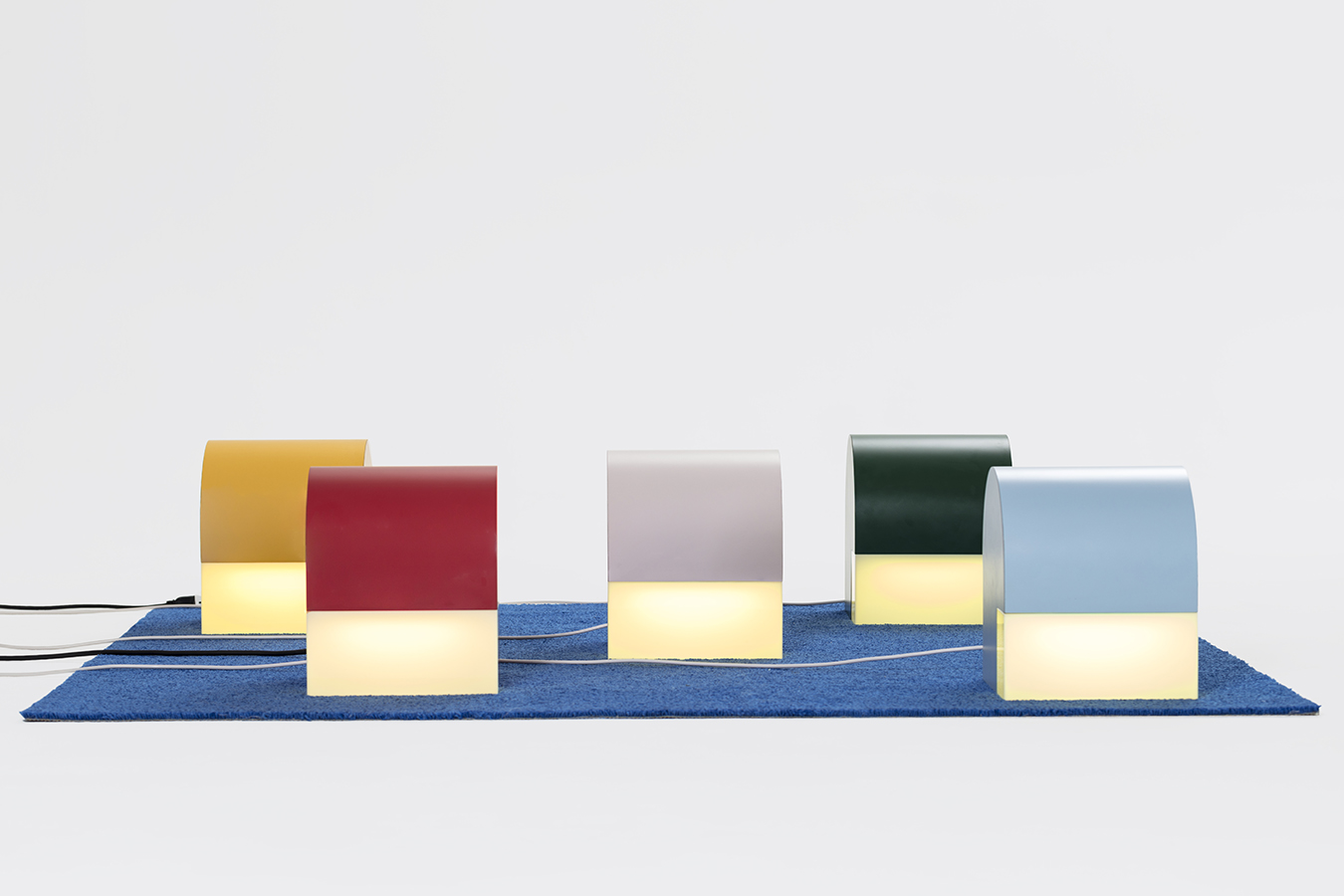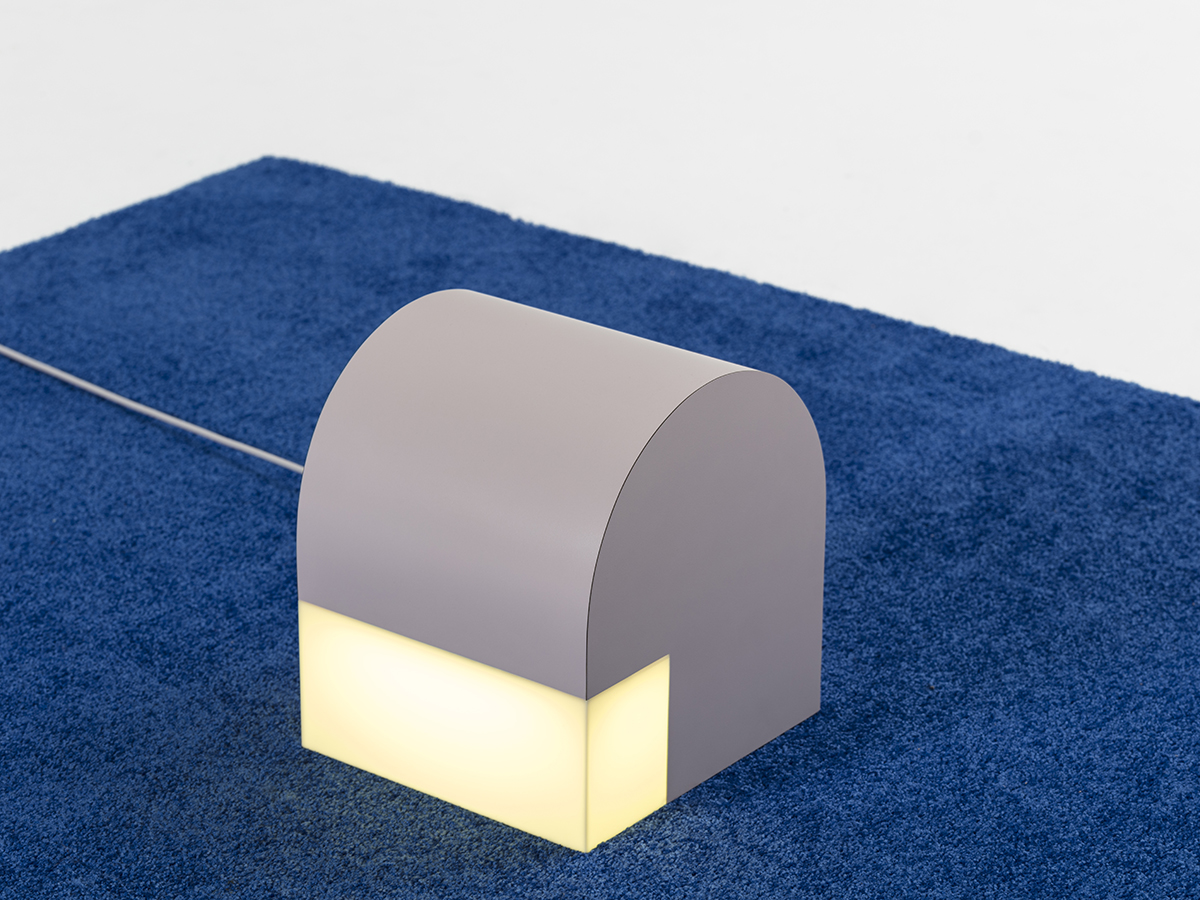 Sam Stewart is having a seriously breakout year — from a solo exhibition at Fort Gansevoort, to a booth at Collective, to his bonkers commissions for the house of Laila Gohar and Omar Sosa — and his latest release is a series of upside-down U-shaped floor lamps in the cutest array of colors. (Can we also bring your attention to the greatest cat castle of all time?)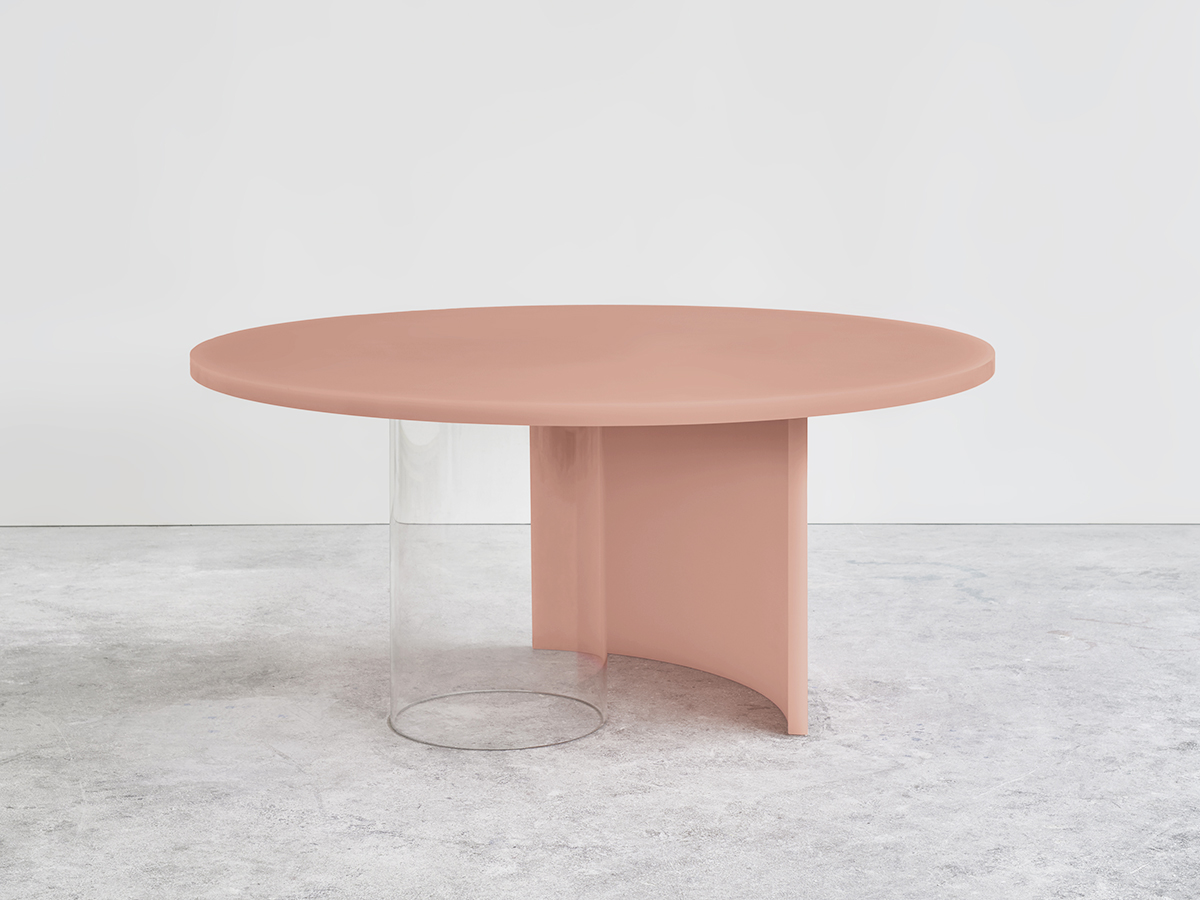 Sabine Marcelis has been everywhere lately, but one of my favorites is this Cylinder table, which I recently spied on AD France.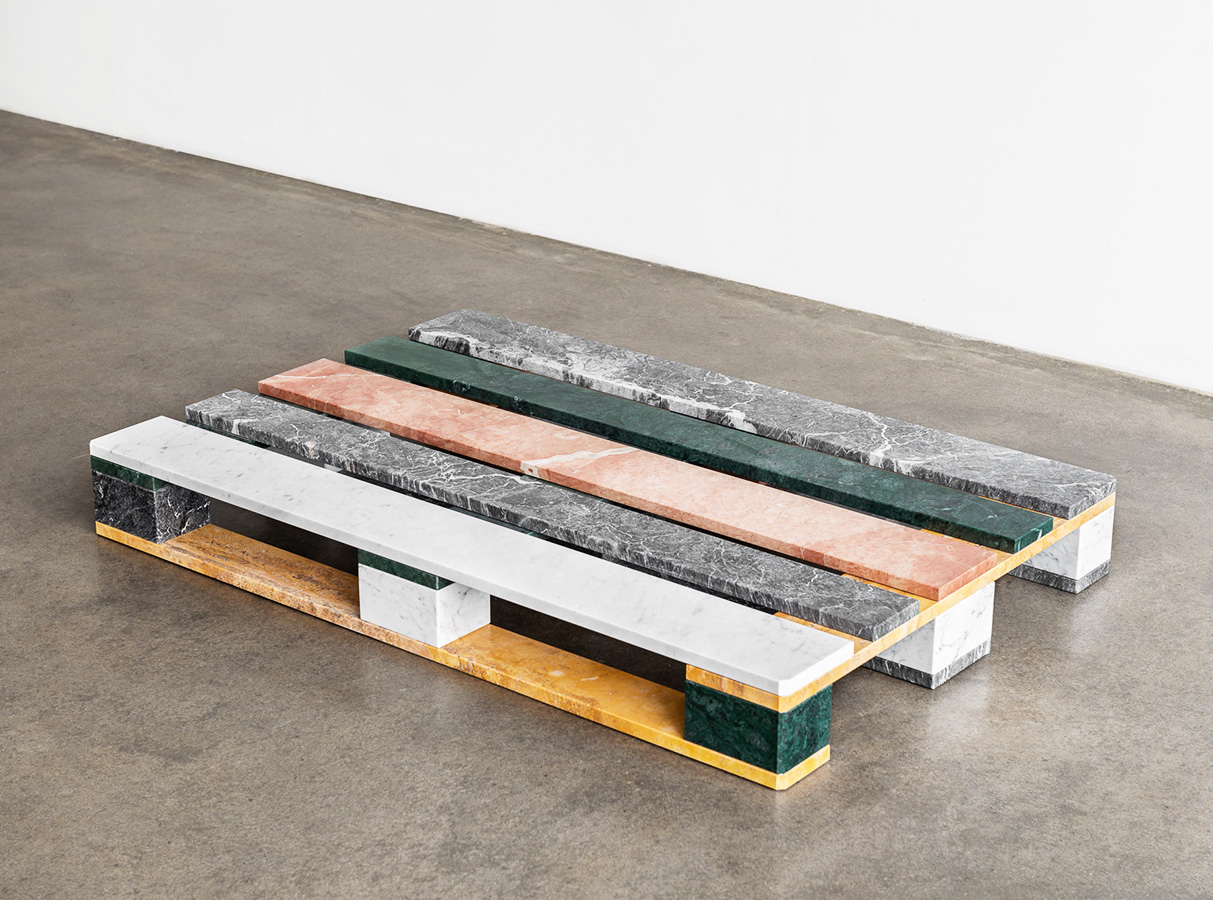 The Berlin-based online magazine Ignant recently released its first object: the MAR-pallet, a limited-edition table made from colored slabs of marble in the shape of a shipping pallet, designed by Clemens Poloczek and Sebastian Pleus.
We featured a version of Laura Fournier's neon and glass Clochette lamp last year, but had to share these new photos with a lunar landscape designed in collaboration with Berenice Golmann.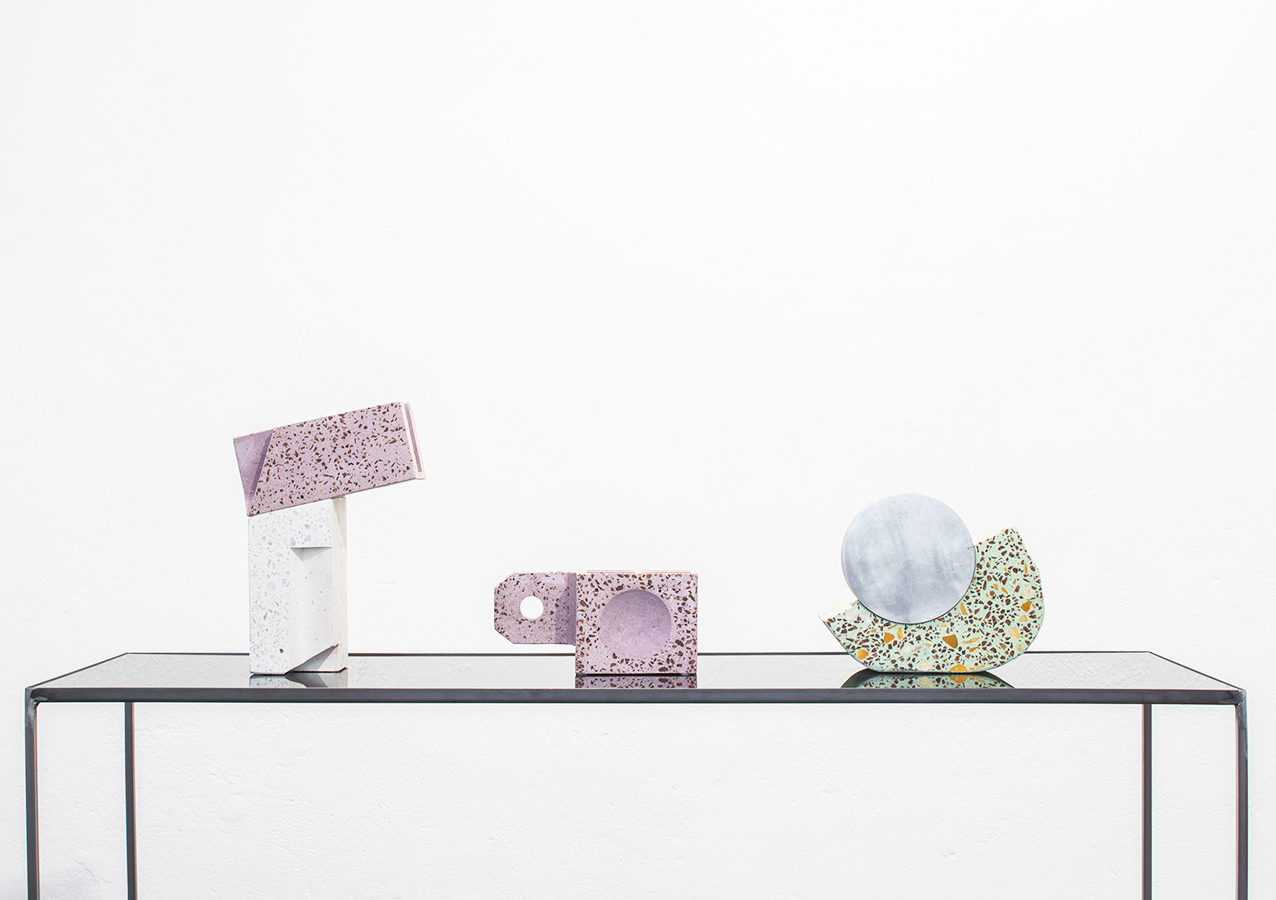 The Swedish designer Simon Anund will be having a solo exhibition at Berg Gallery in Stockholm later this year; we've been meaning to share these concrete sculptures of his, which will play a starring role in the show.
Shopping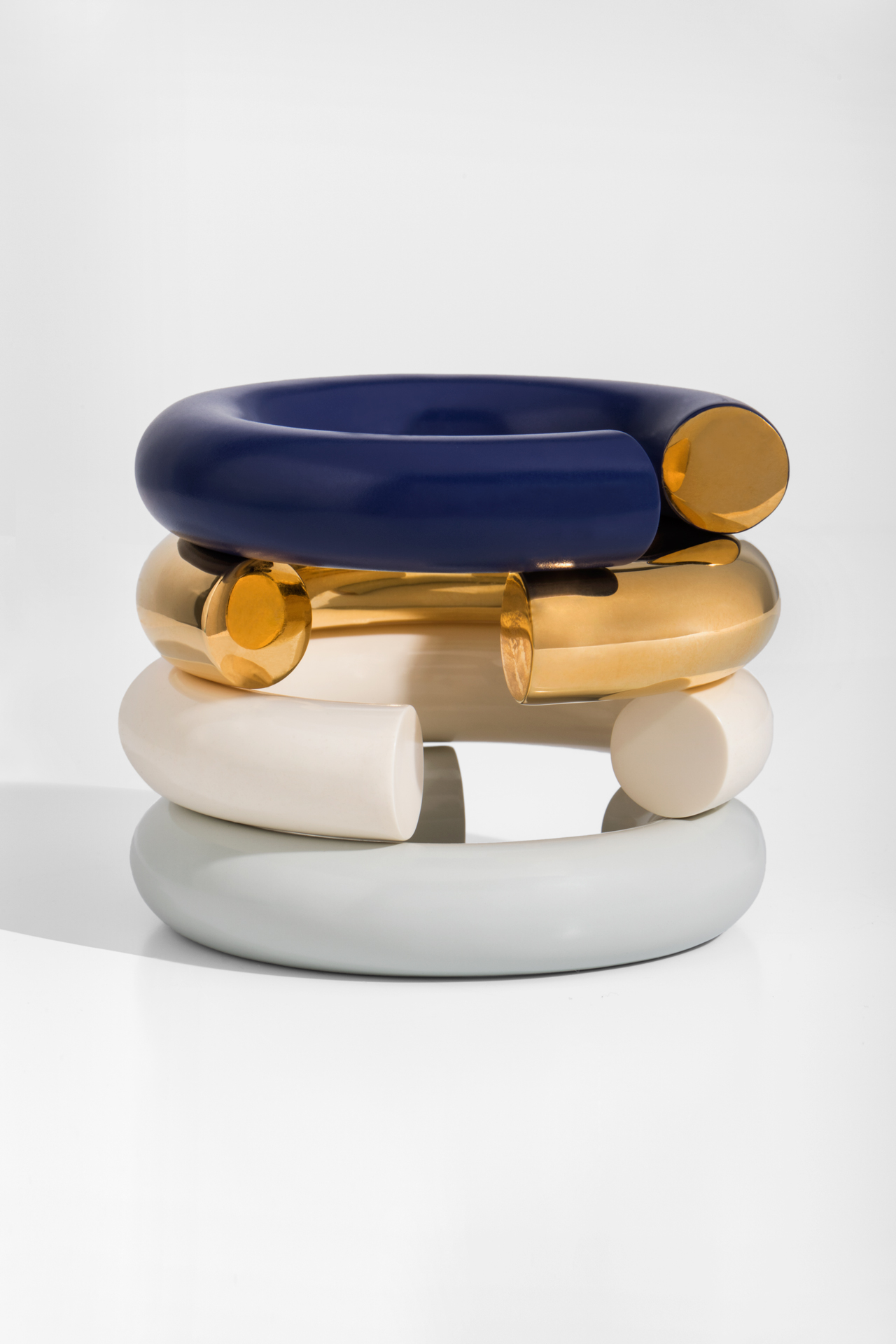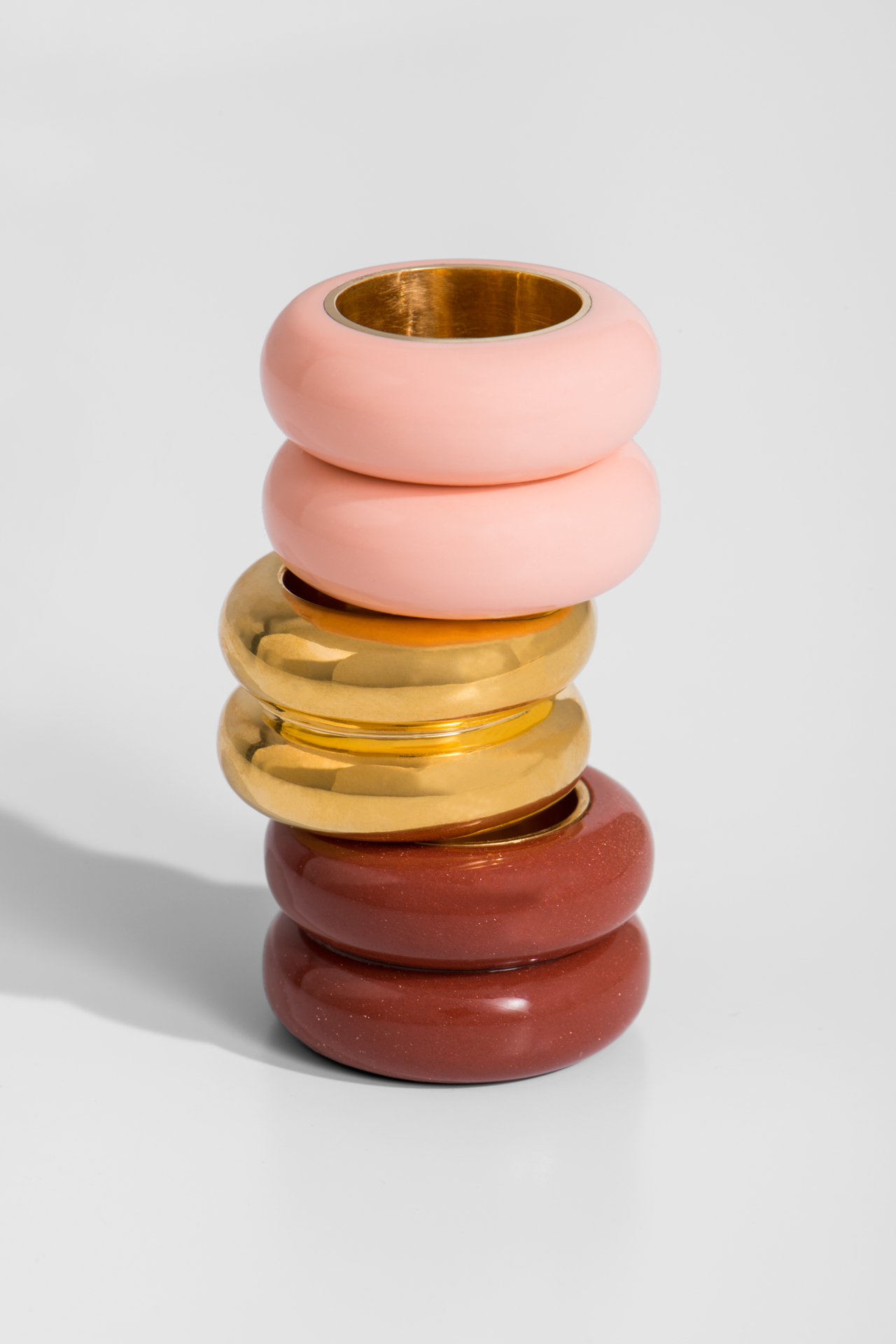 We've long been fans of the French jewelry brand Uncommon Matters, but their SS19 collection Treble Bounce is next level. In addition to offering powder coating, the brand now offers its puffed cuffs, collars, and rings capped with hand-cut stone, including an aventurine blue and a salmon coral.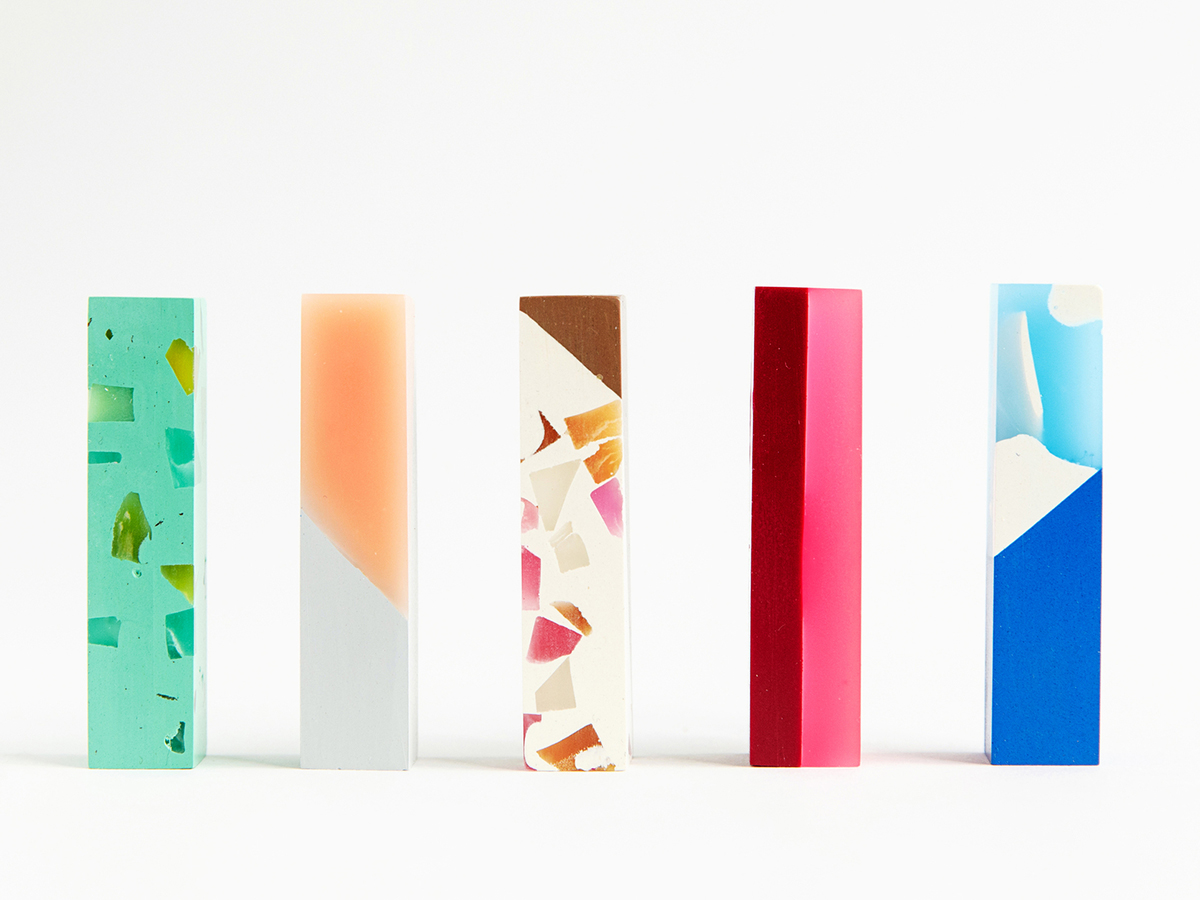 We're kind of obsessed with these Glassy Retooling Crayons by Keetra Dean Dixon for Of a Kind; the idea for them was born when Dixon began breaking down a wax art sculpture she had made with her partner. Major kidult vibes.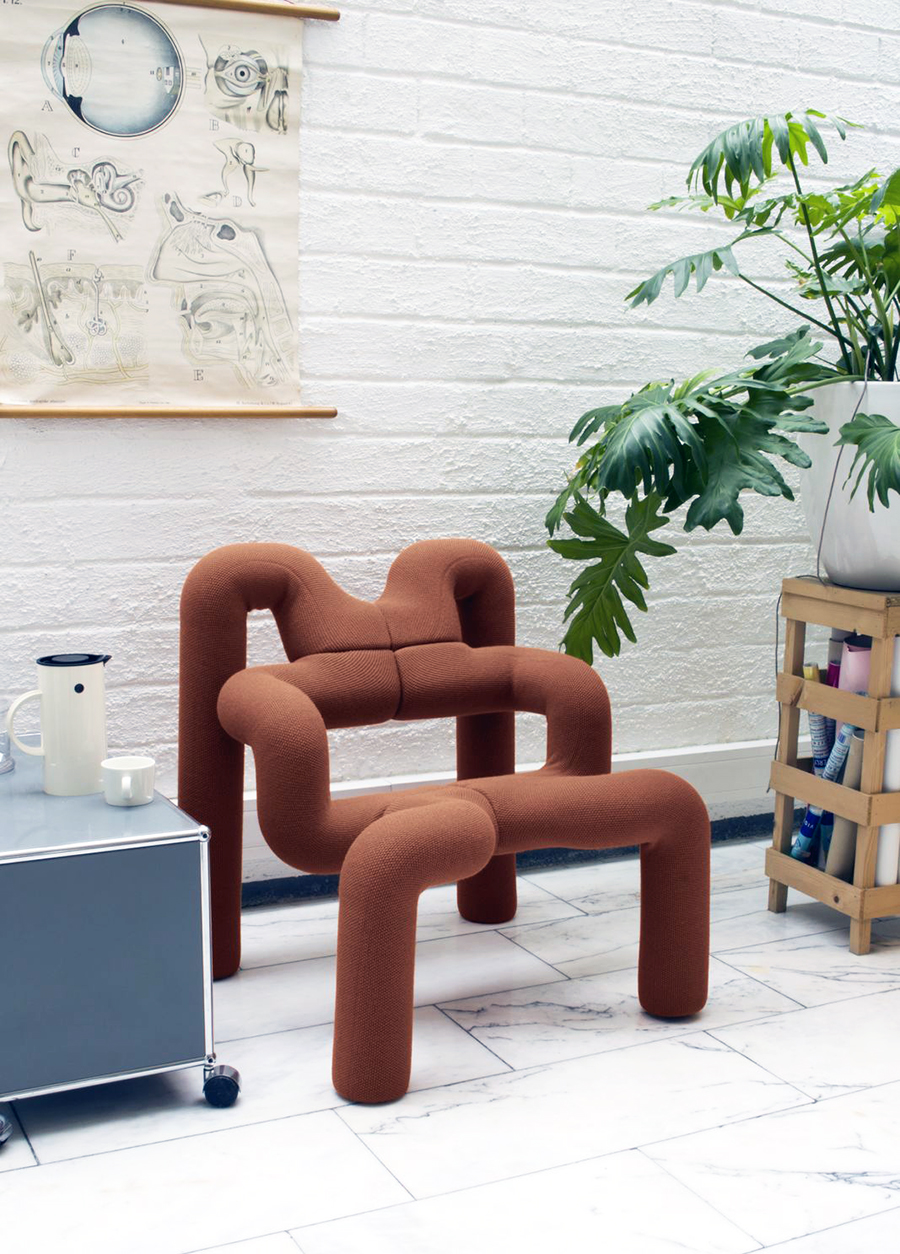 In the market for an iconic Norwegian chair? (Always.) The Ekstrem chair, first launched in 1984 by industrial designer Terje Ekstrøm, is being relaunched by Varier and released in five new colors curated by Shane Schneck of Office for Design: burnt orange (above), yellow, gray violet, teal, and port red.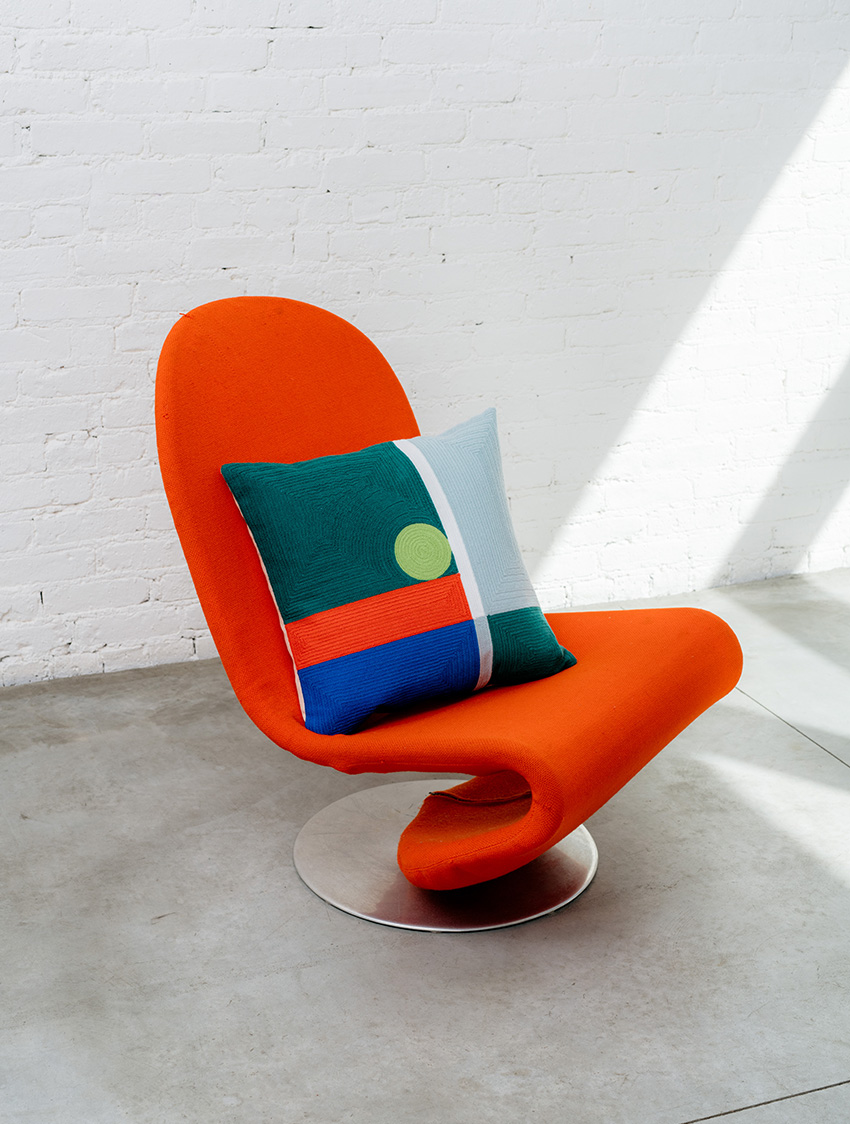 Ellen Van Dusen of Dusen Dusen is getting ready to launch her fourth home collection, inspired, she says, by "watermelon, my green period, and algorithmic pattern making." This season marks the brand's first foray into upholstery fabric, as seen in her collaborative chairs with Brendan Timmins, above; we're also fans of the more gridlike pillows.
Exhibitions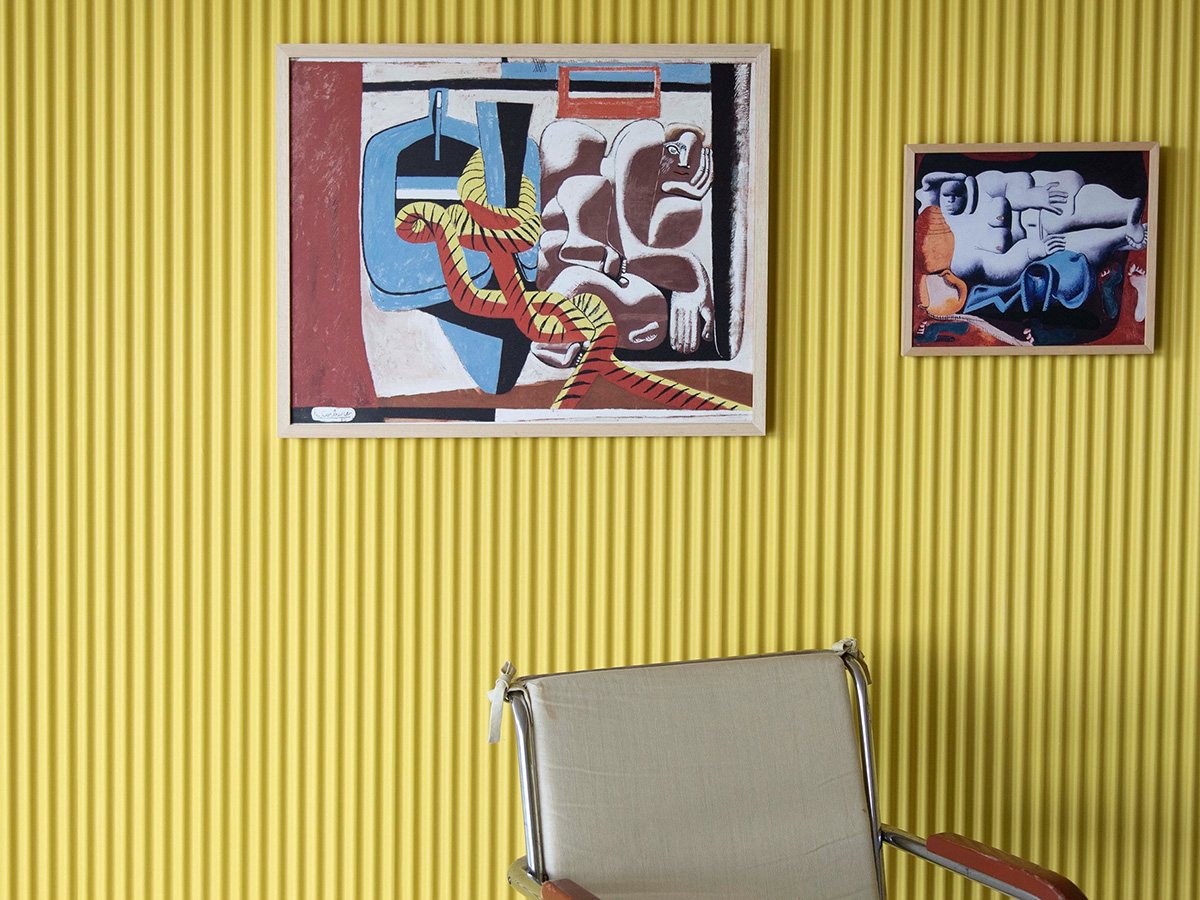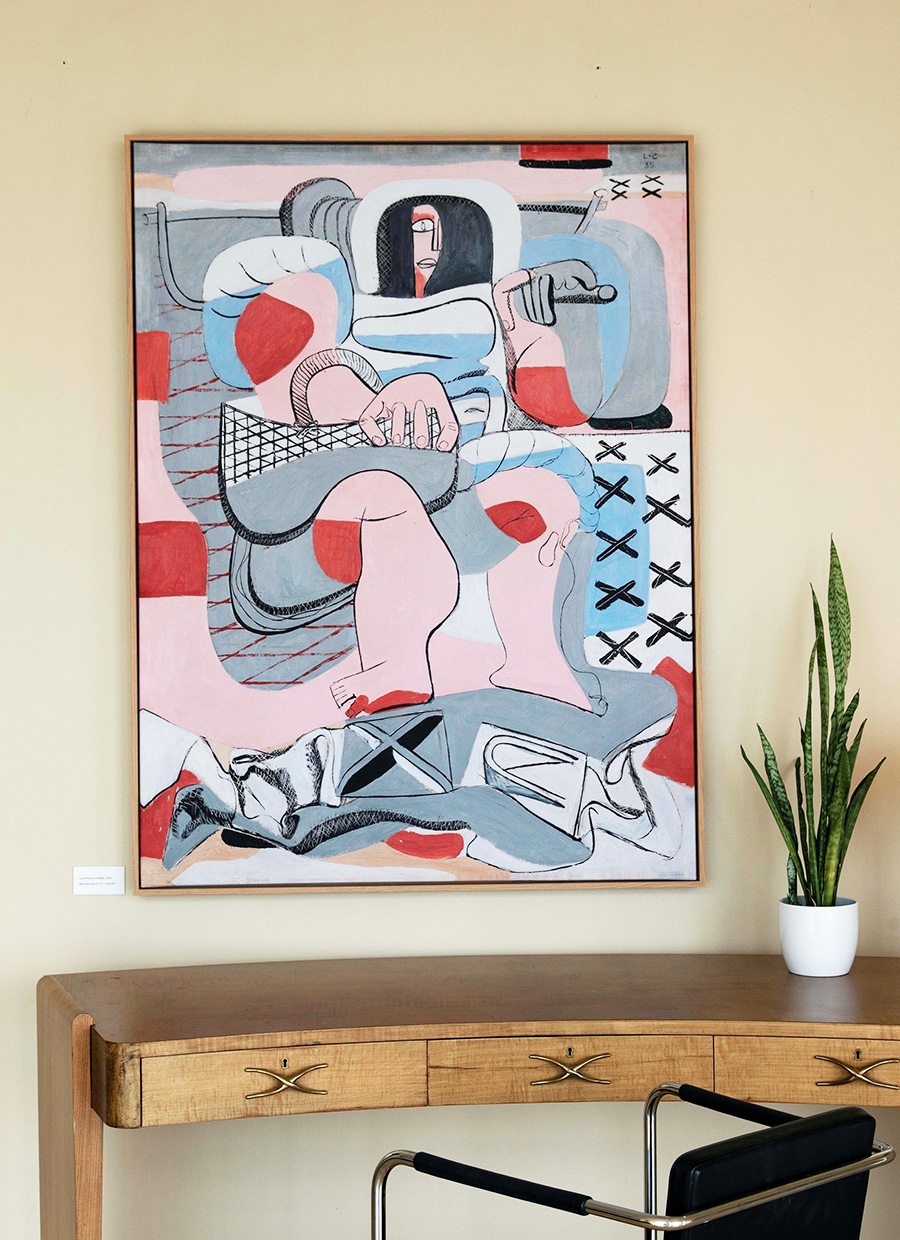 Our love of the modernist house Villa Stenersen in Oslo is well-documented; until the end of the year, another icon is being exhibited there in a show called Le Corbusier By the Sea, which presents Le Corbusier's work as a visual artist from a time when he was visiting Le Piquey, a bay on the southwest coast of France, each summer.