02.22.19
You'll Never Believe How These Ombré Ceramics Are Made
We've seen designers do a lot of crazy things with ceramic in our career, but Philipp Schenk-Mischke's incredibly bizarre process might be our favorite yet — he uses a body vibration plate, co-opted from the fitness industry, to gently jiggle his way to a unique, slumped ceramic form. We were first introduced to the London-based designer and his trusty BTM machine last year, but since then, he's come up with ever-wilder forms and ombré glaze patterns. We recently reached out to find out more.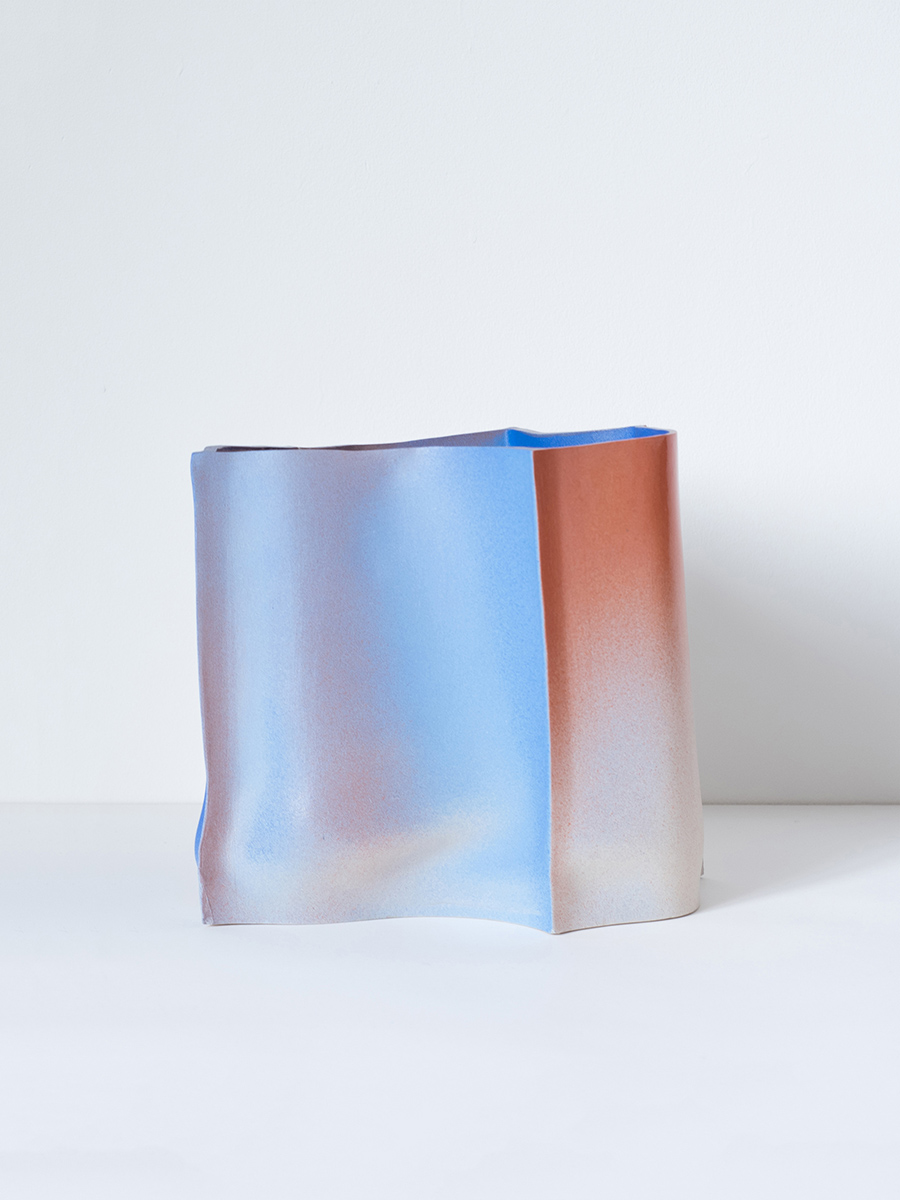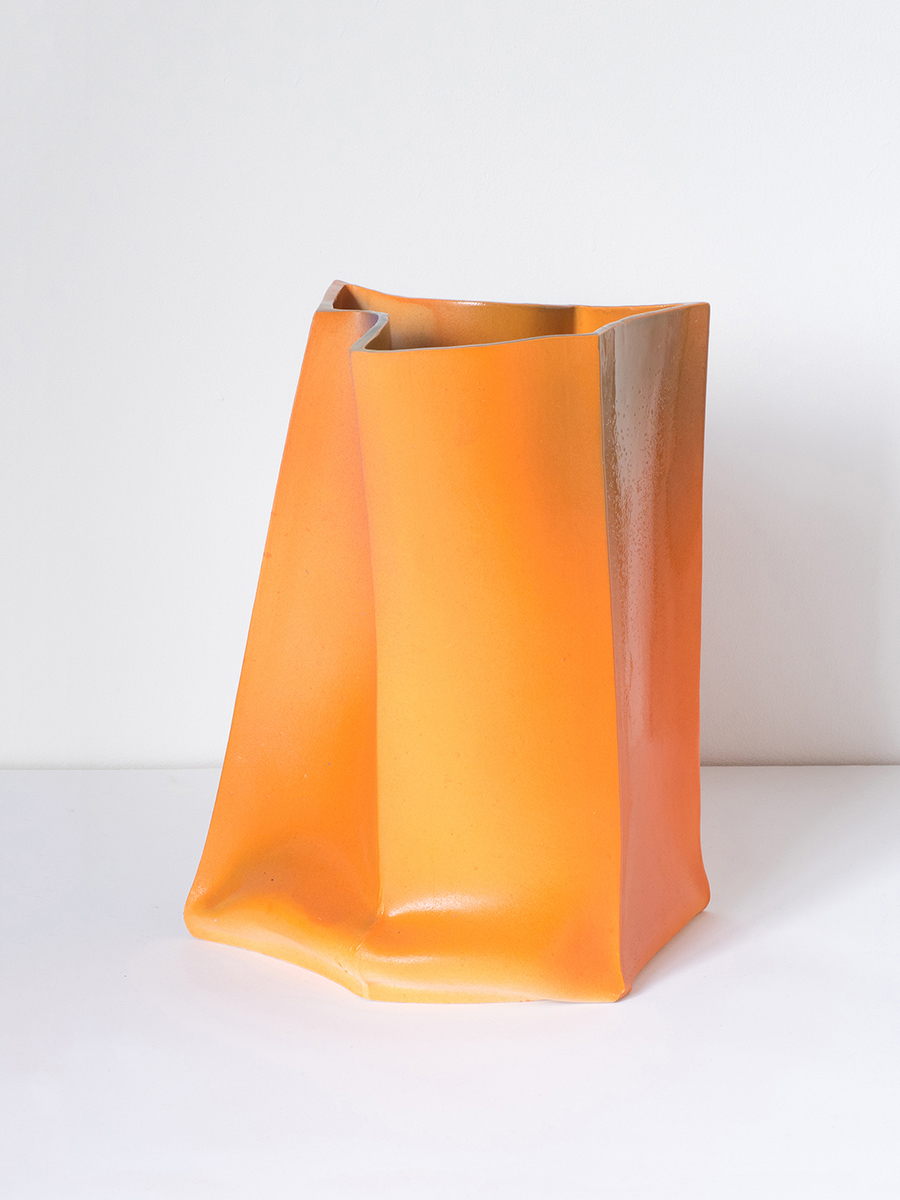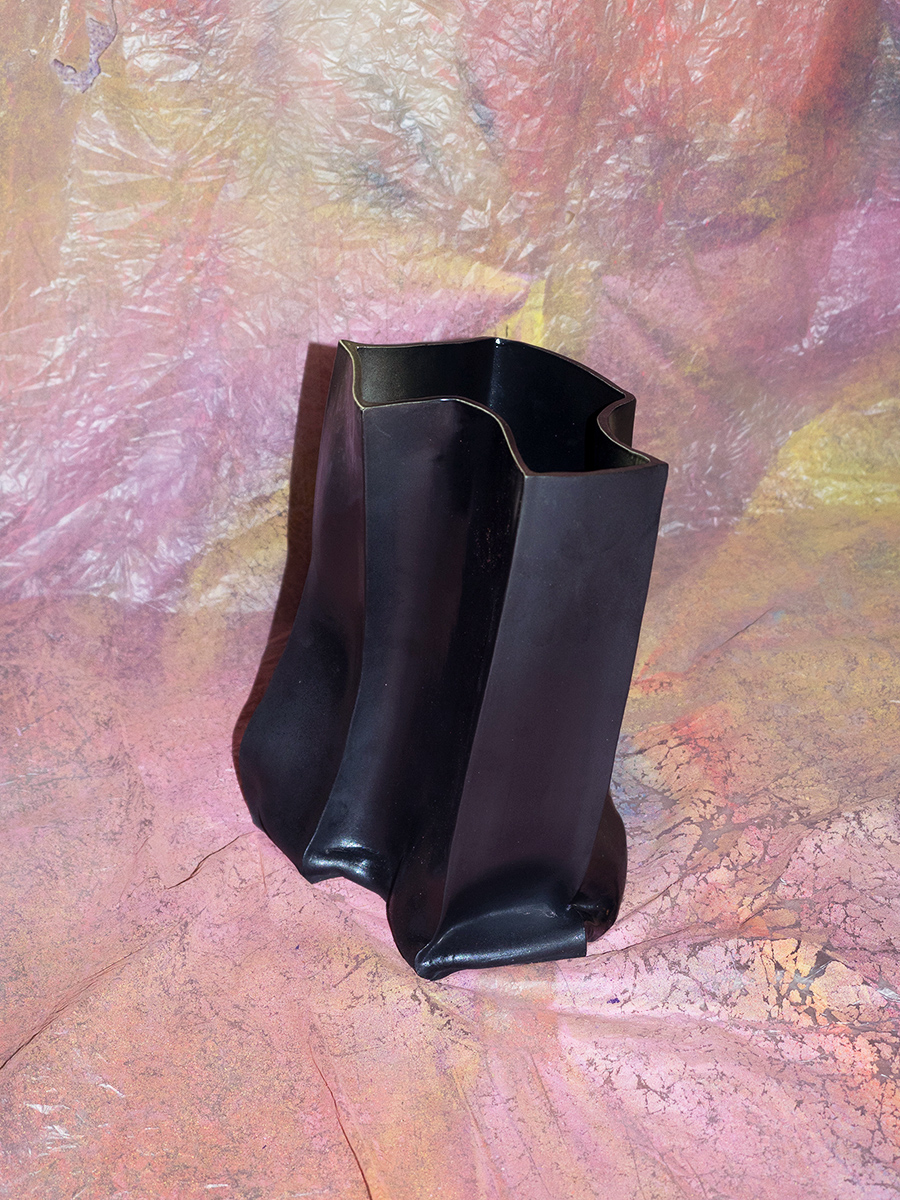 How did you first come upon the idea to use the BTM machine? Does the machine have any personal significance for you?
The idea to use the body vibration plate has been floating around in my mind for some time before. There are many layers that I am very interested in — for example, the ambiguity of the movements that such "fitness tools" convey in general. They seem to be engineered for maximum efficiency both in terms of training effect as well as creating some sort of sexual appeal that functions as a sales argument, promising substantial help when striving for a perfect body.
When I started the project I was visiting a huge ceramic factory in the northwest of England, and one thing that left an impression were the choreographed movements of everyone involved in production. It all seemed like a big dance. And as I was experimenting with different ways to distort the production process and was looking for something that I could use as a plug in to achieve an alternative outcome, the body vibration plate seemed like a very fun and (in)adequate tool both in terms of conceptual juxtaposition and function.
I watched the video you made documenting your process. Do all of your vessels start out with a similar cross-shaped mold, or do you vary the shape quite a bit?
In this case, the process that I try to mess up with my methodology is slip casting, where you would usually cast liquid clay into plaster molds and then de-mold them when they are stable. I basically do exactly the same thing, but I take the pieces out of the molds way ahead of time to then shake them into their lopsided shapes. The molds I use vary and I have been experimenting with the shapes to see what impact the shaking has. The cross shape in the video, for example, is quite stable while I have to be careful not to crack or completely collapse the material on my more recent, lower vessels.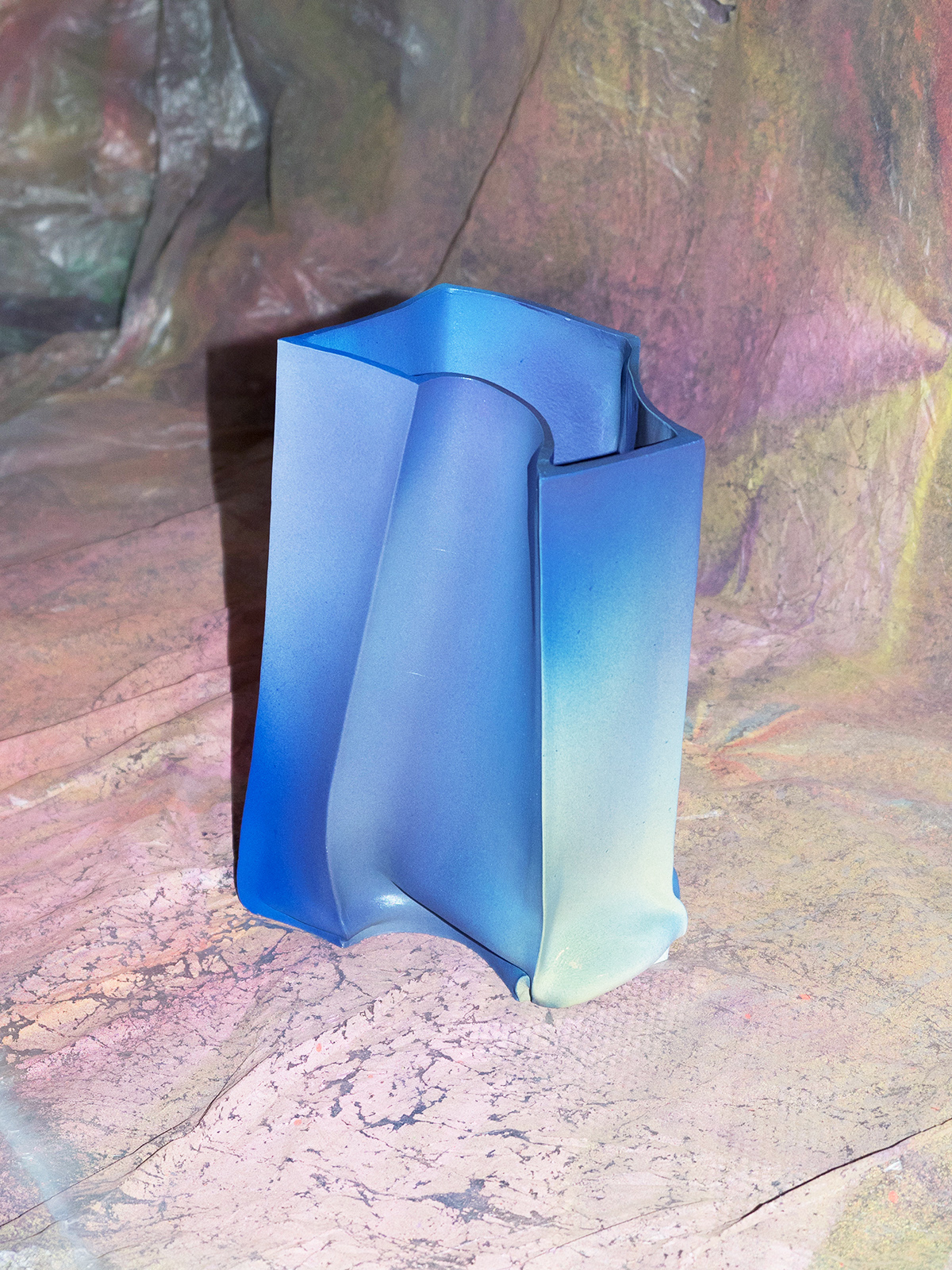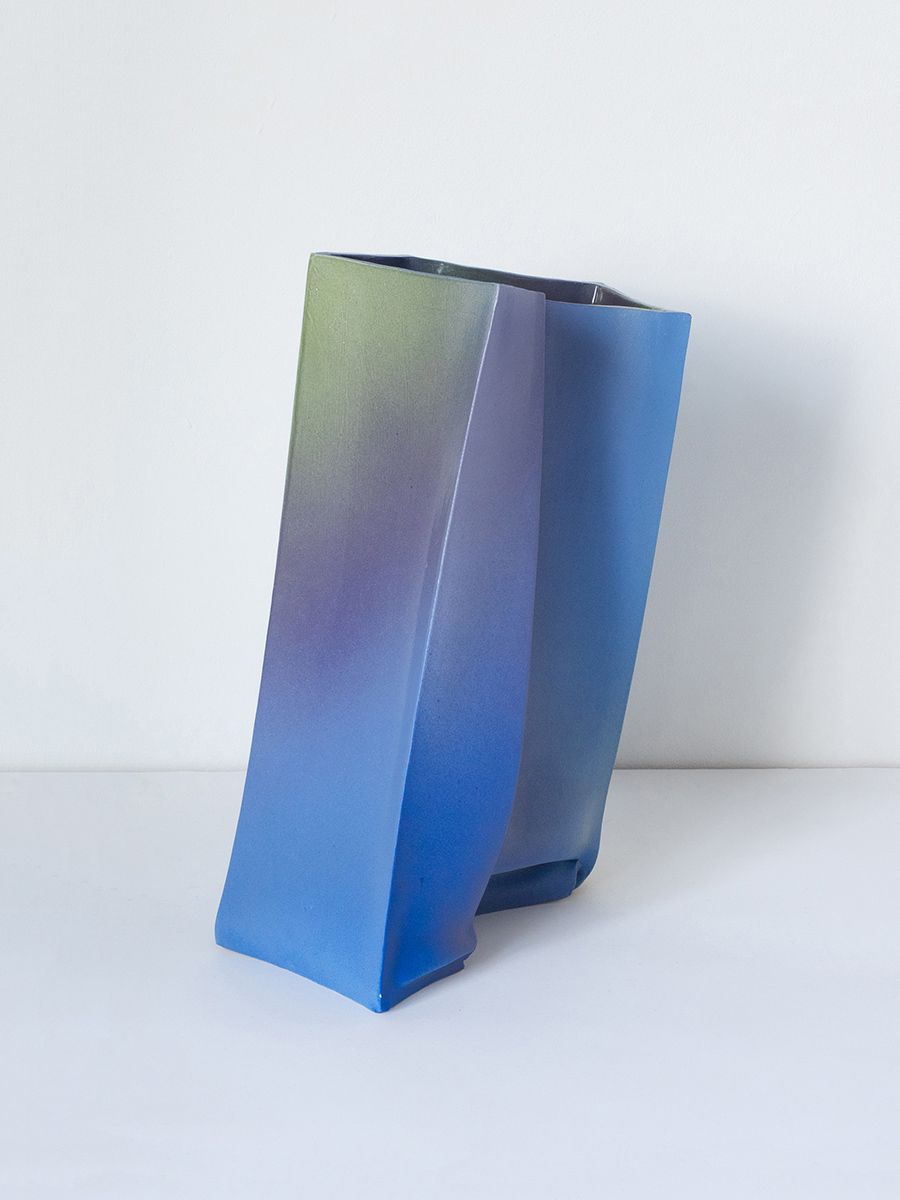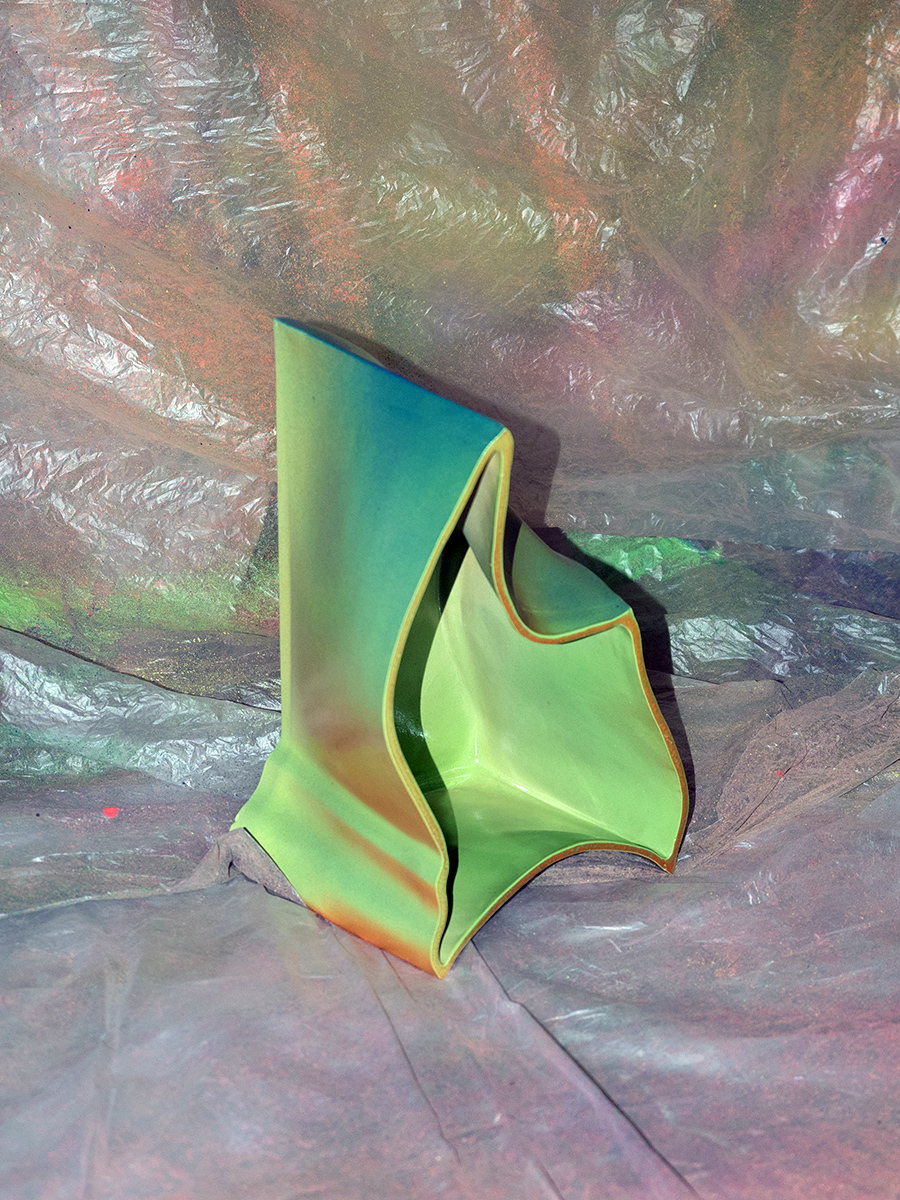 How do you achieve your glaze effects?
The glazing technique originated from a very pragmatic thought. I wanted to emphasize the shapes and the distortion, so I sprayed one color underglaze from one side and another color from the other side. From there it has sort of segued into an additional experimental layer and it is very fun and exciting each time because you never really know what the colors will look like when they come out of the kiln.
What's the biggest disaster that's ever happened while using this process?
Total collapse of the piece is quite common. Then it's just a pile of clay. Sometimes that happens rather quickly, after a few seconds. Other than that, the usual suspects like molds popping open. It can get very messy if you pour slip into a mold without realizing that it's coming out on the other end.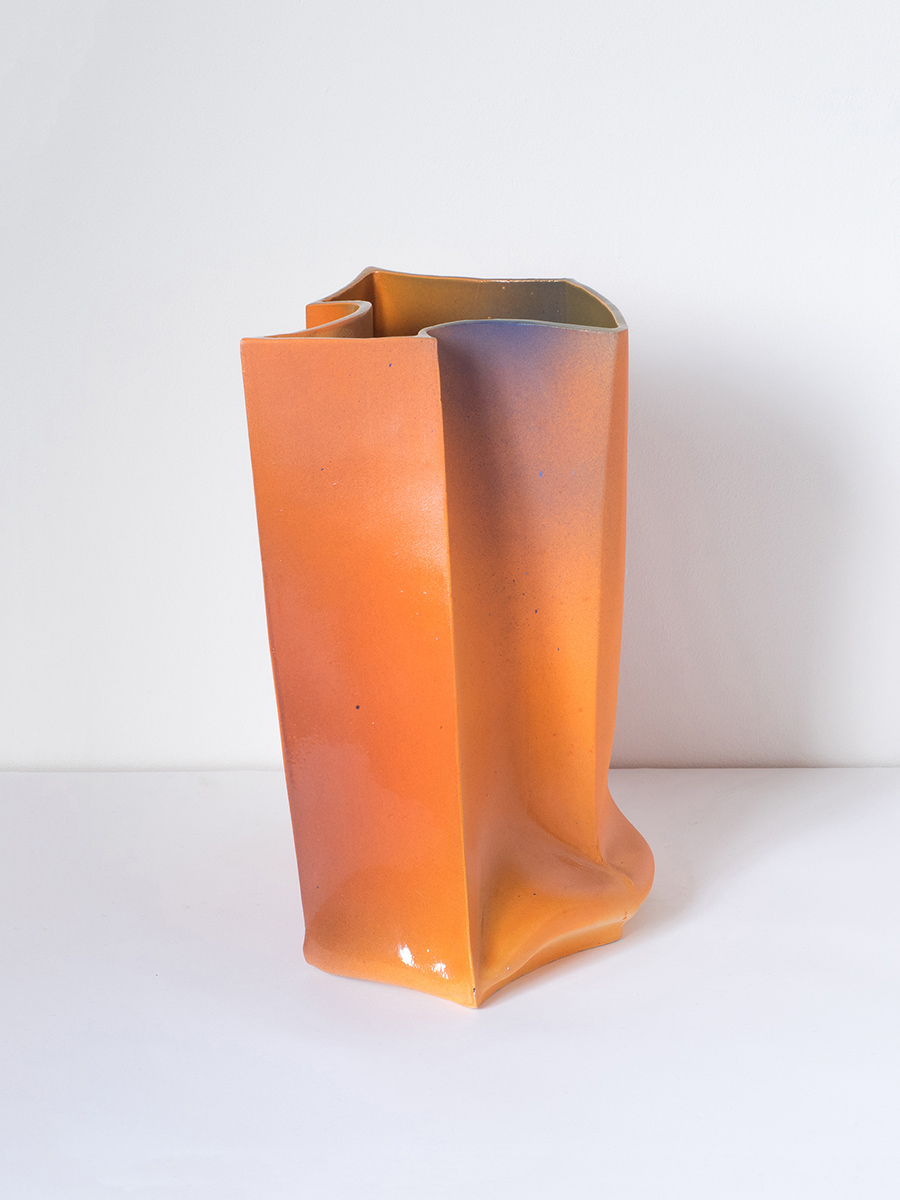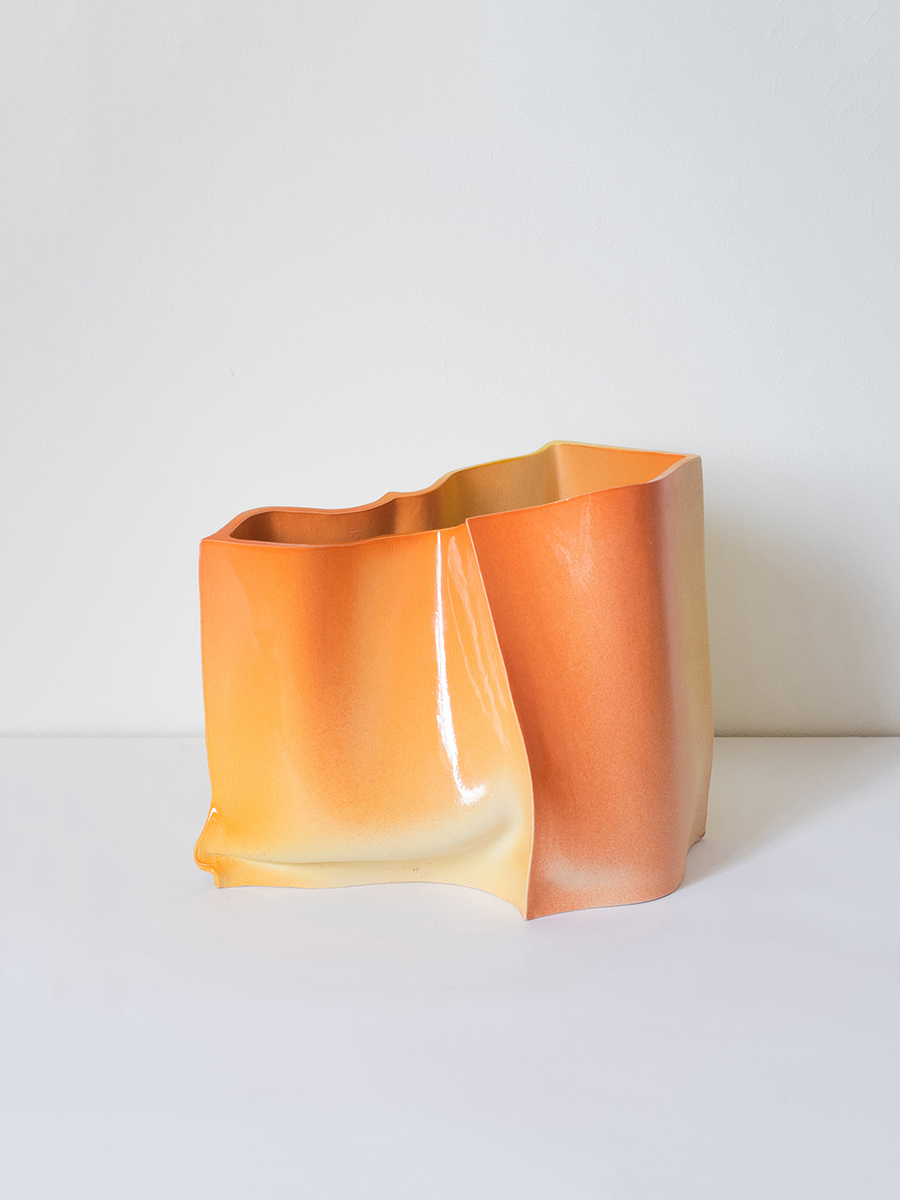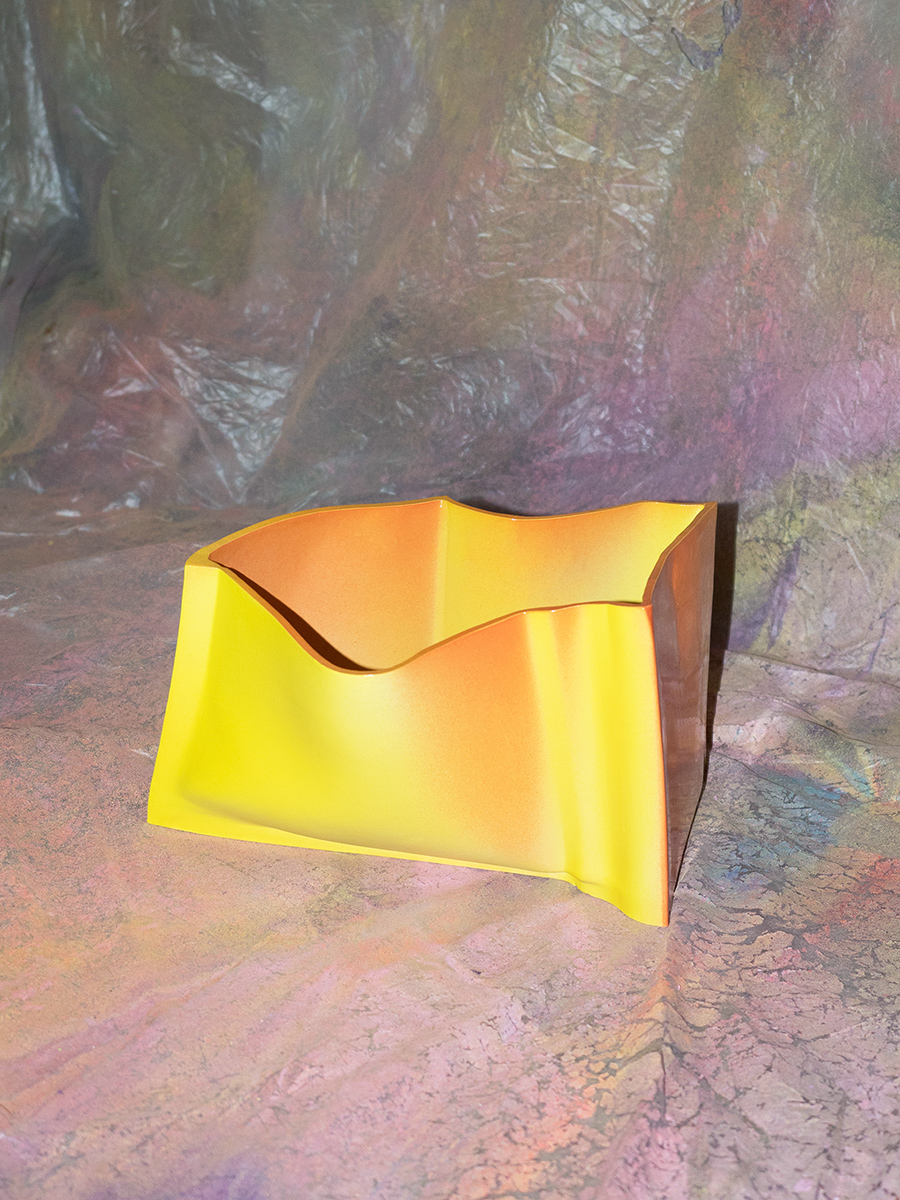 How did you get into design in the first place?
I studied Industrial Design in Germany and graduated in 2014. During this time I just got very interested in contemporary design and went to work for Fredrik Paulsen the first half of 2015. Not sure if he knows but he basically talked me into applying for my Masters Degree at the Royal College of Art.
You describe your process as something like a internet plug-in — can you explain what you mean by that?
A plug-in is defined as something that adds a specific feature to a system, usually to a computer program. With all this in mind you don't really know where you will end up but you will find different ways of getting there.
My biggest idea coming to London was to always have fun with what I am doing. With the "plug-ins" I am looking for another and less boring kind of perfection. I think the ability to take things a little less serious and leaving space for a bit of play with what is around opens up a big space for exploration of the contemporary.